Josyne + Daniel actually came from out of the country to do their engagement photos in Los Angeles. There is a distinct look and feel to downtown LA that makes unique and distinct photos. It's something that us Los Angelinos can easily take for granted, but when taking these photos I can only think about how lucky we are to have an iconic cityscape. We forget that people see the Griffith Observatory as backdrops in La La Land and Charlie's Angels. We forget that the LACMA light display right in the middle of our city is now a required tourist stop. So read on to see our engagement photos in Los Angeles, downtown, Griffith Observatory, and LACMA.
Downtown Engagement Photos in Los Angeles
We started in downtown Los Angeles to do engagement photos at the DWP building, which often has the most scenic views of the LA skyline. We captured the dusk of sunset, waiting for the soft blue glow of the city coming alive at night.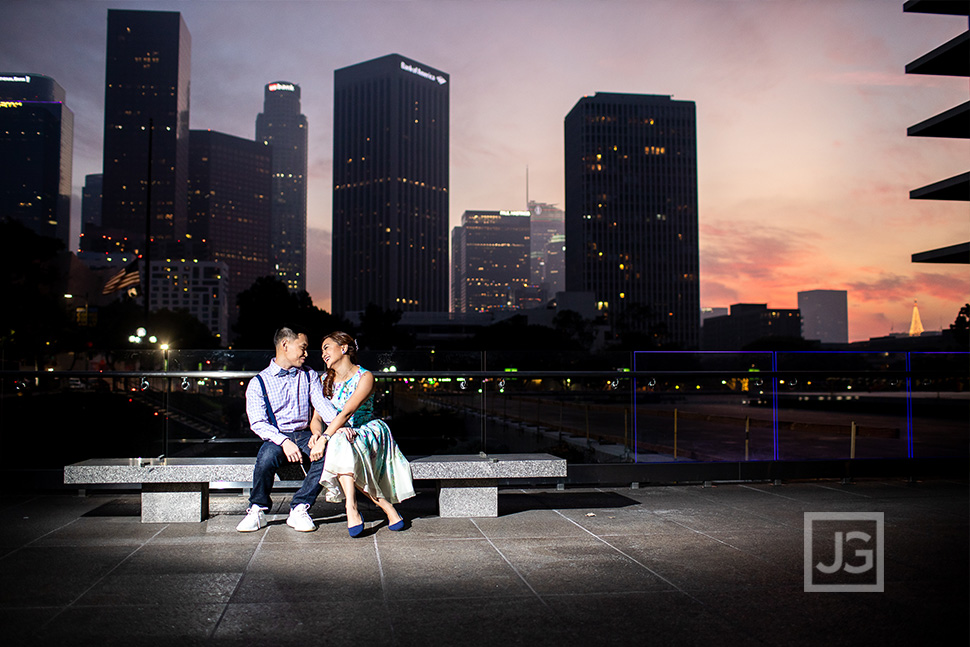 Josyne is a dancer, so we had to take advantage of that in our photos!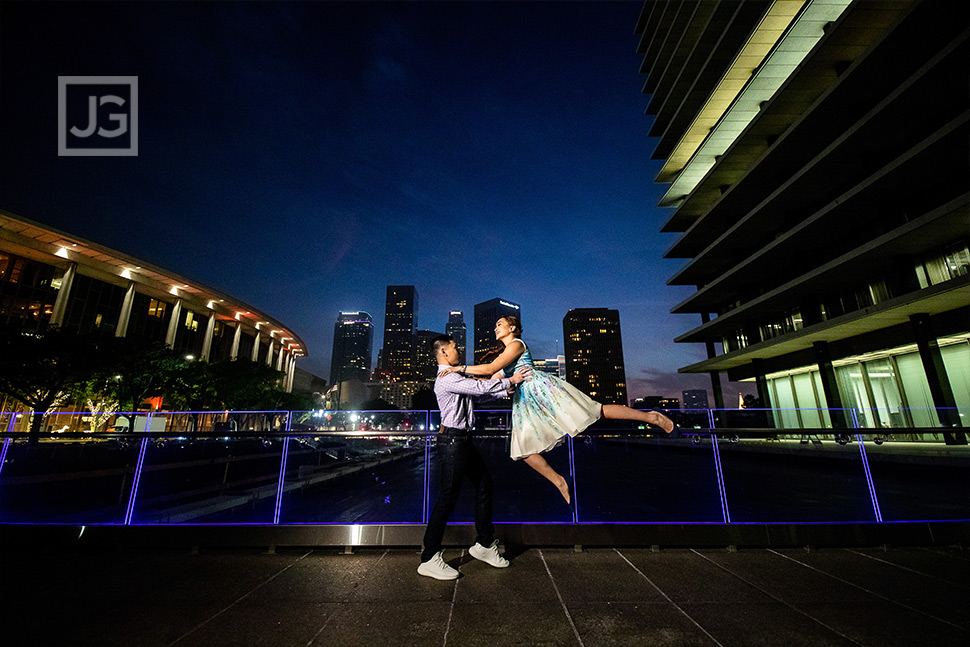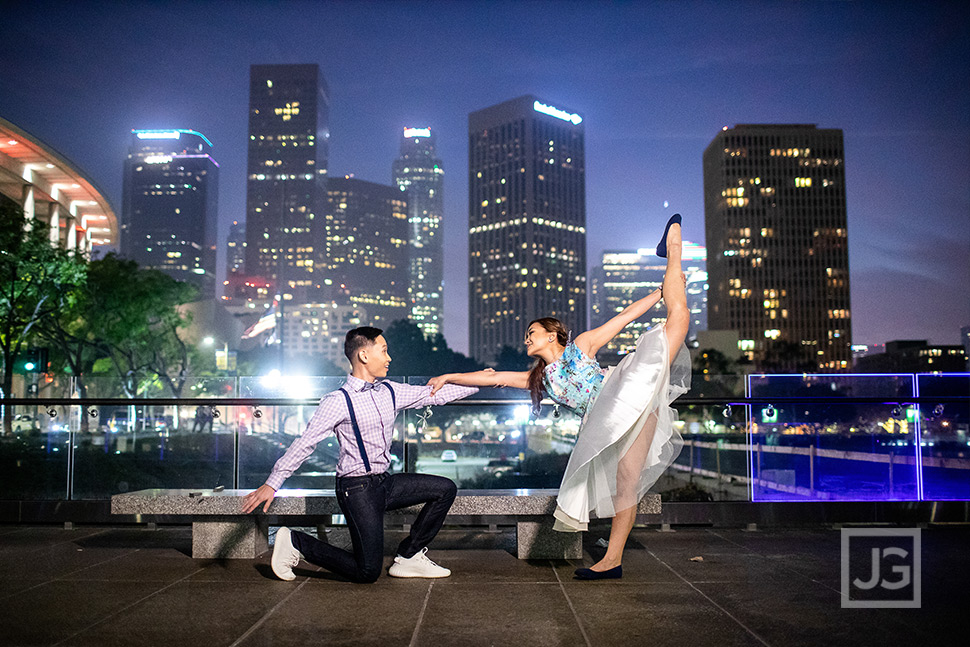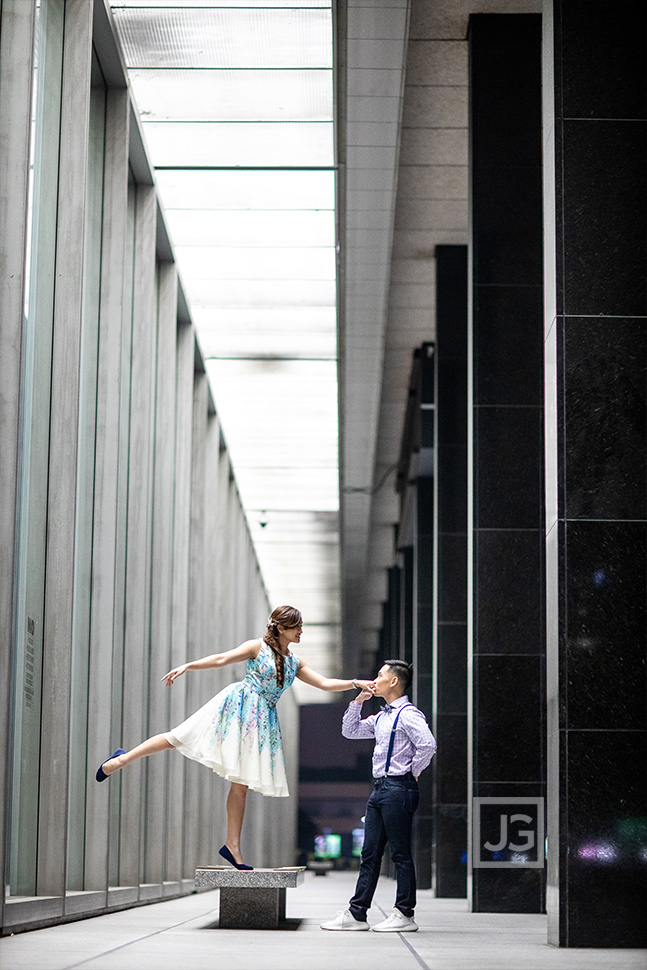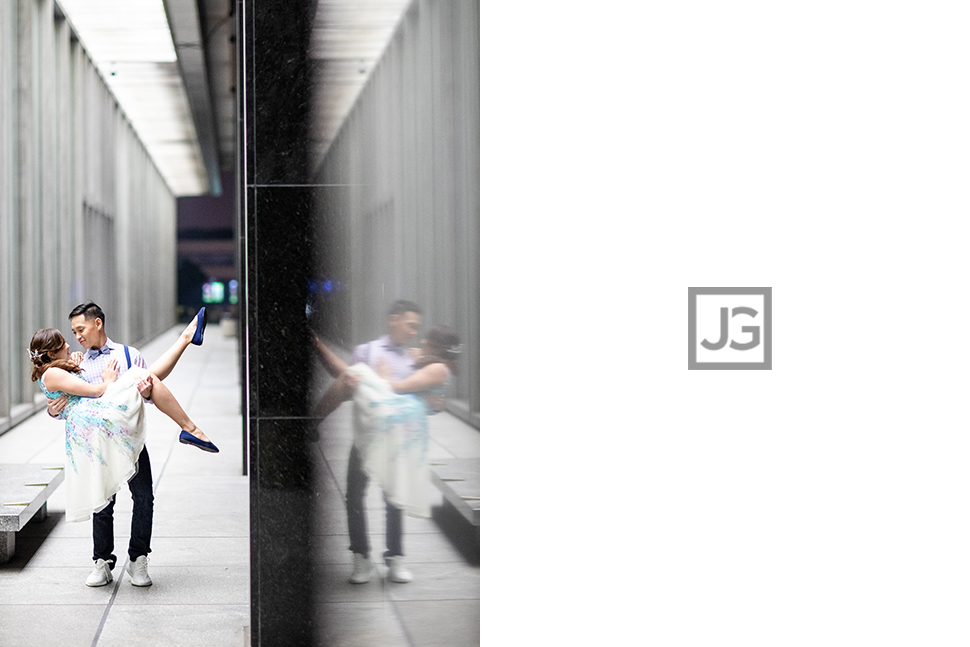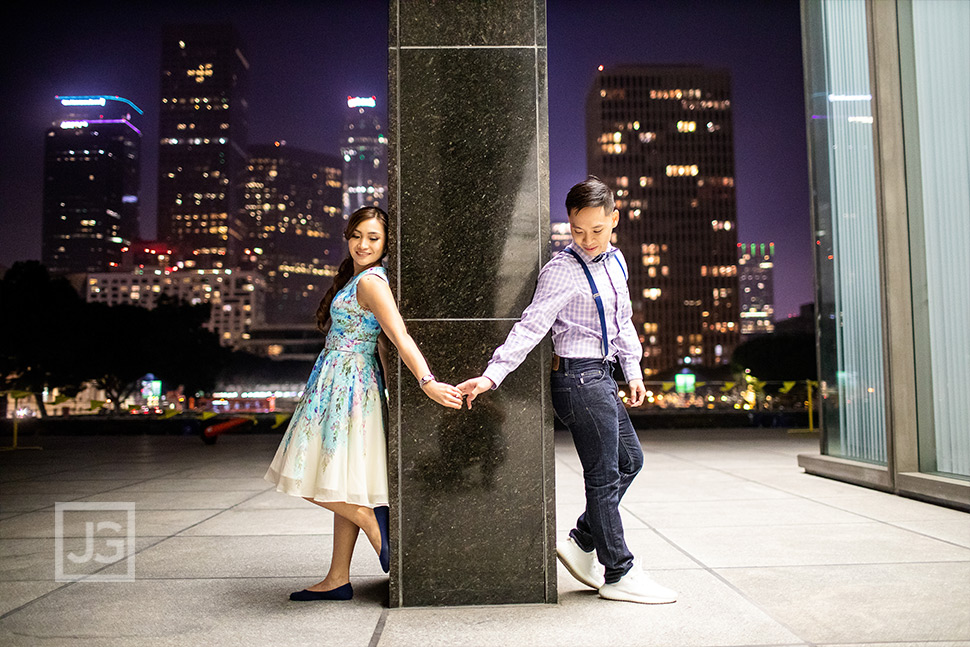 I really like this image of them dancing in a garden with the downtown LA skyline in the background.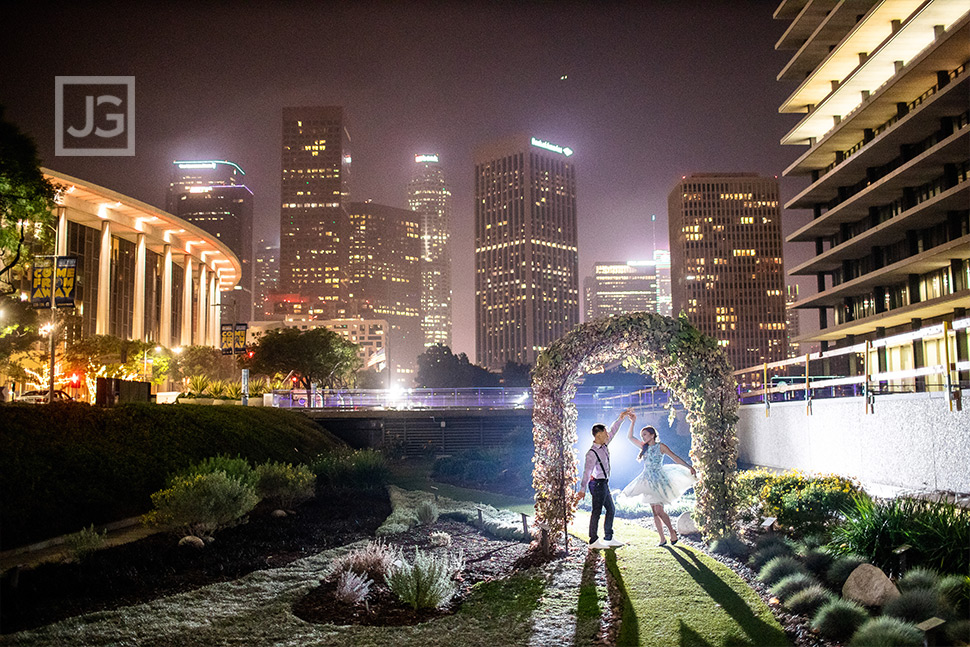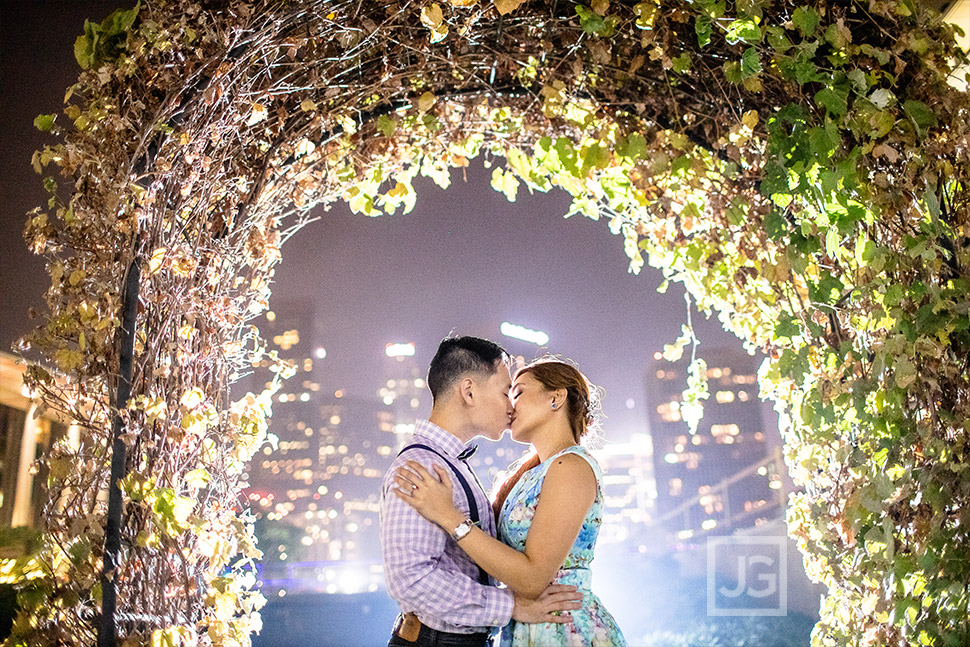 Griffith Observatory Engagement Photos
After Downtown Los Angeles, we headed over to the historic and scenic Griffith Observatory, which offers some of the best views of Los Angeles. It's often packed with tourists, so it's important that you choose a photographer that can deal with the crowds and space to still create awesome engagement photos.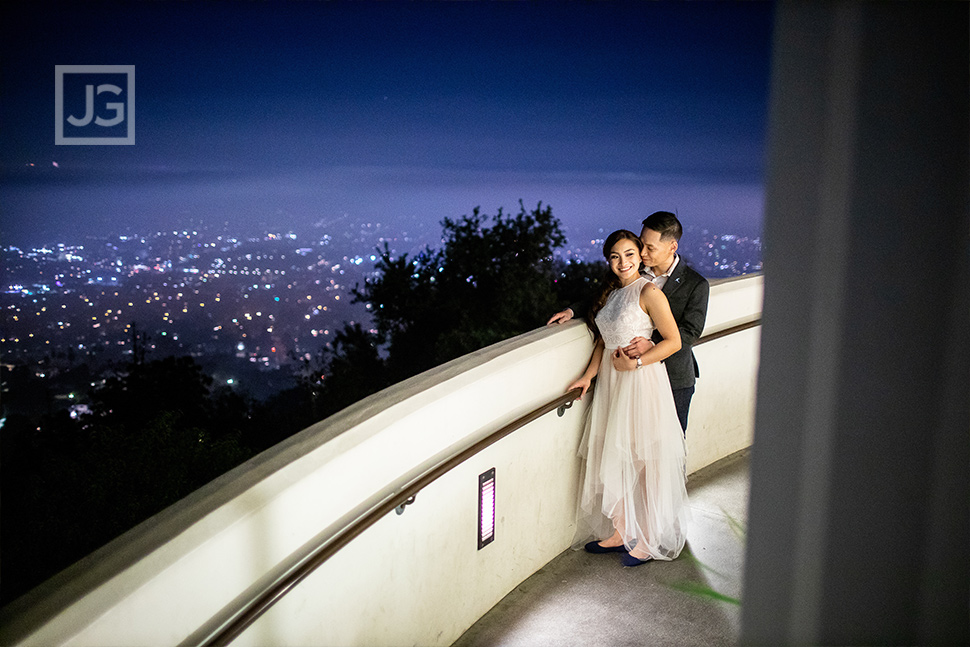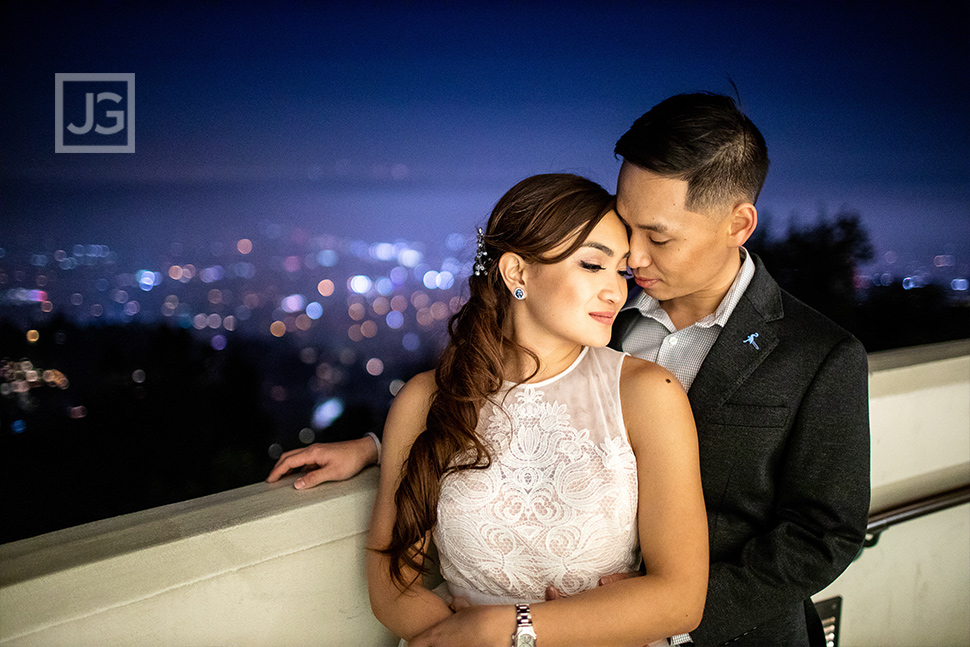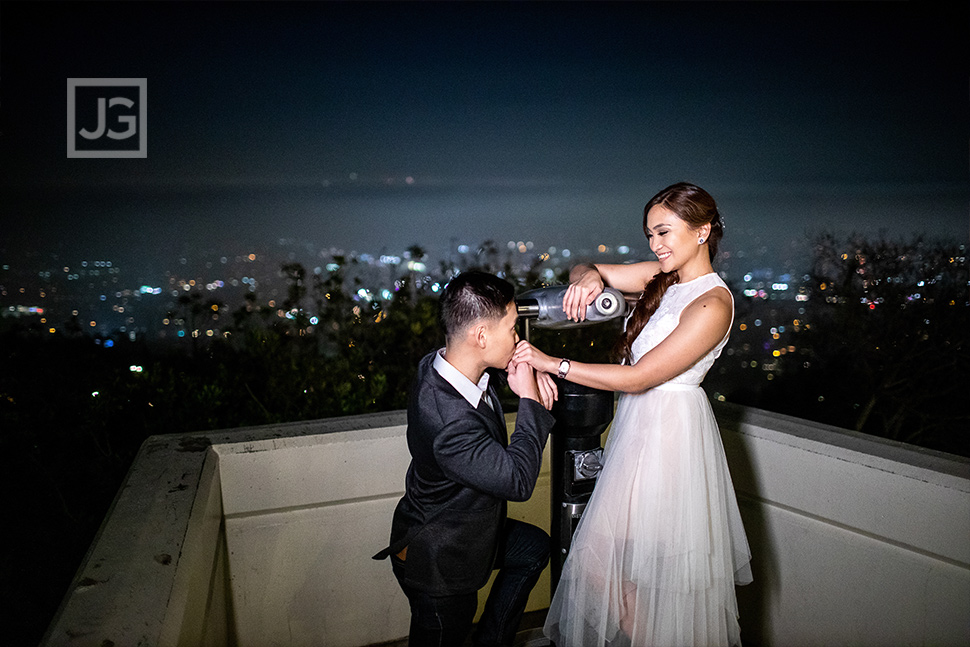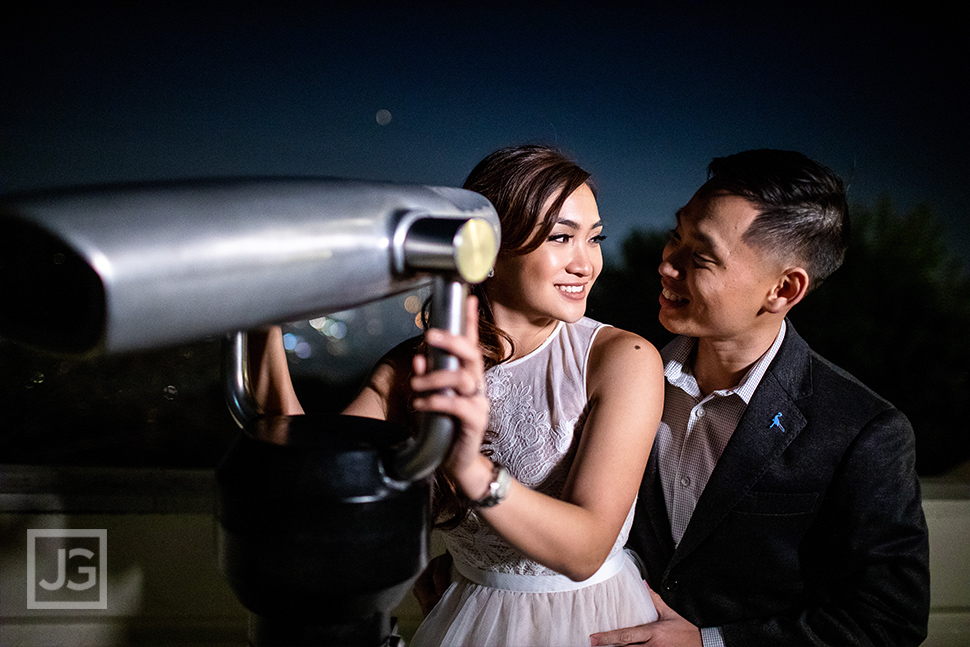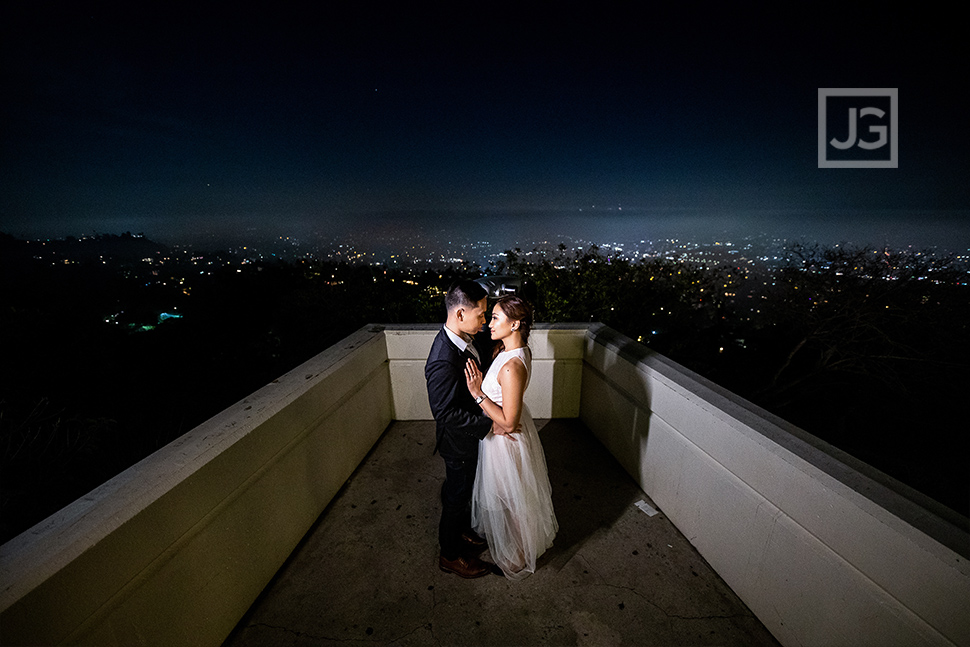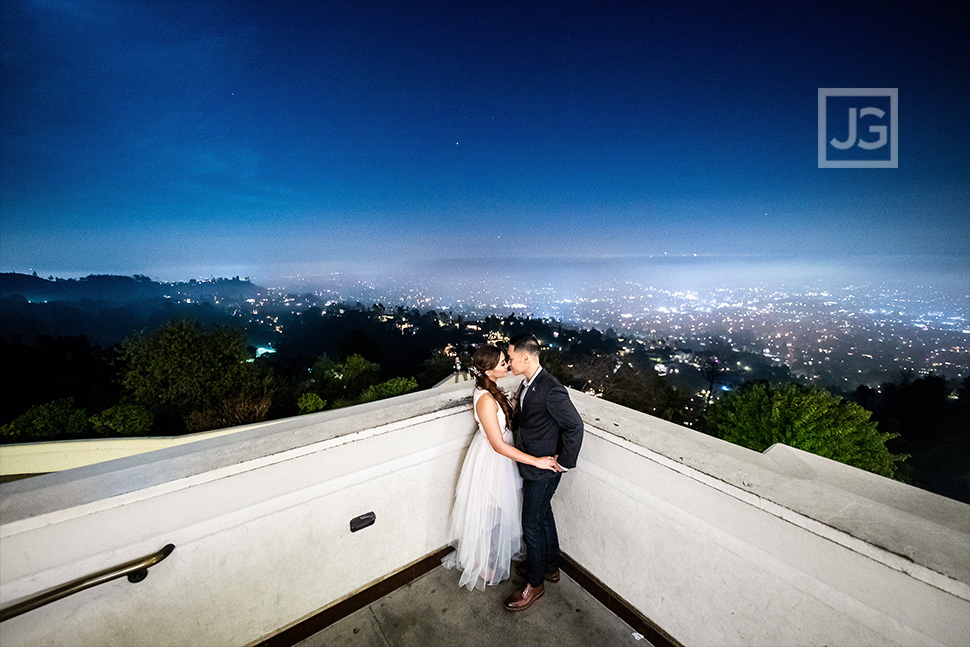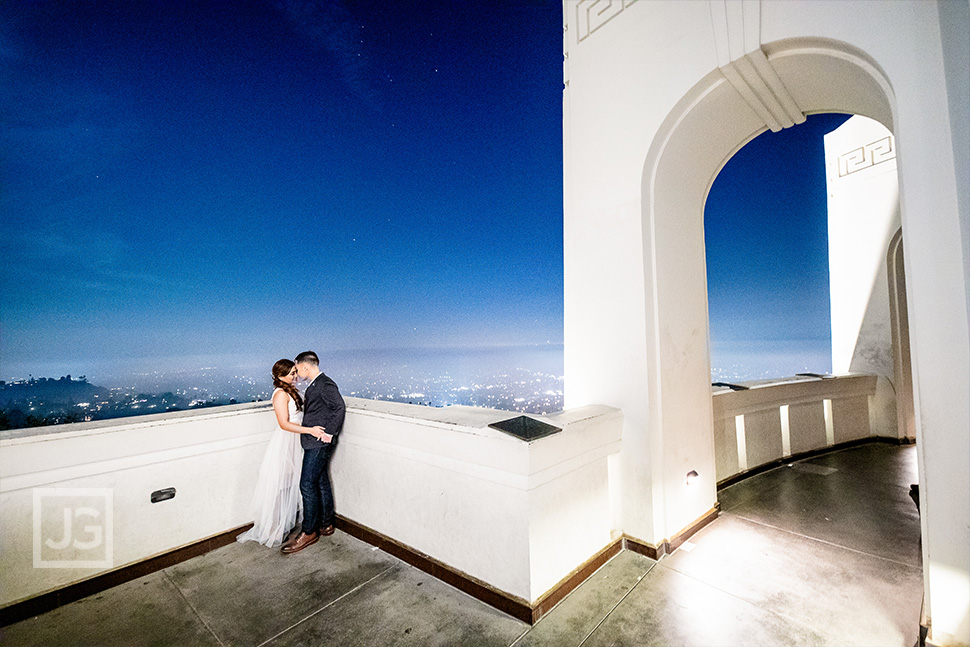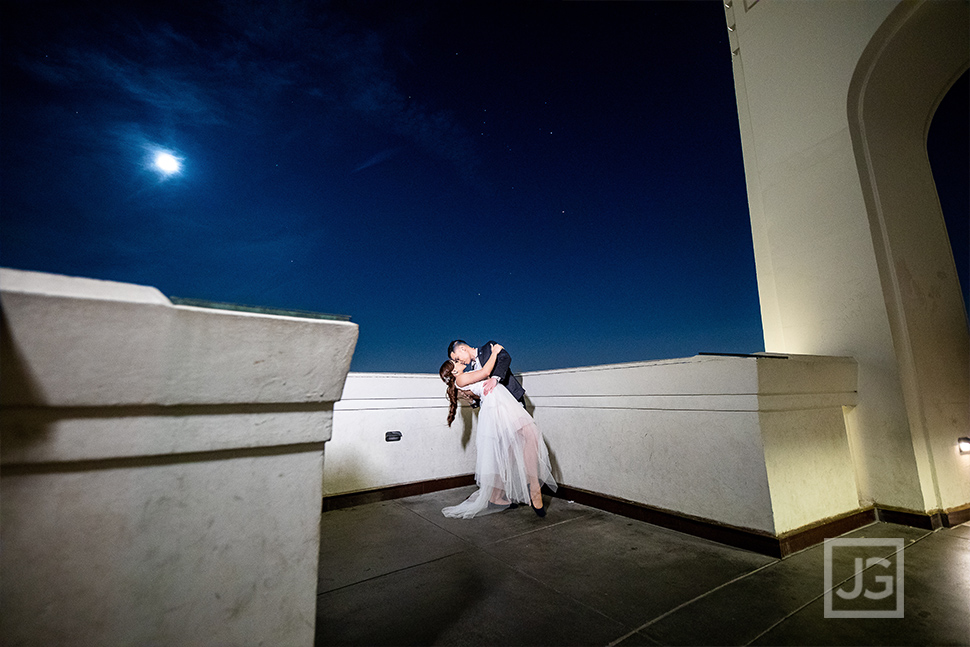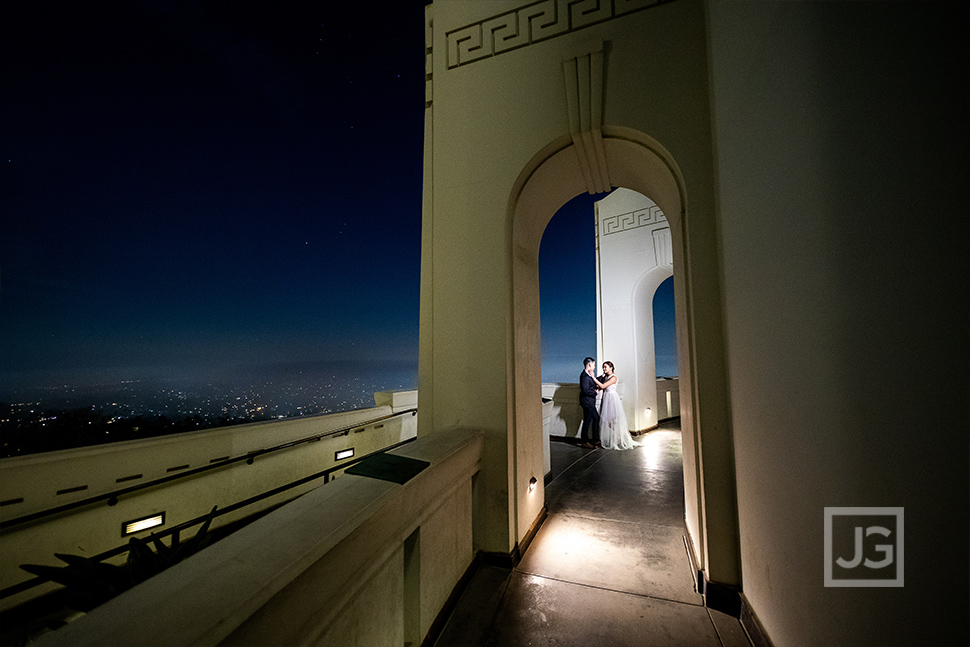 LACMA Engagement Photography
We then headed over to our last location, the LACMA light display at the Los Angeles County Museum of Art.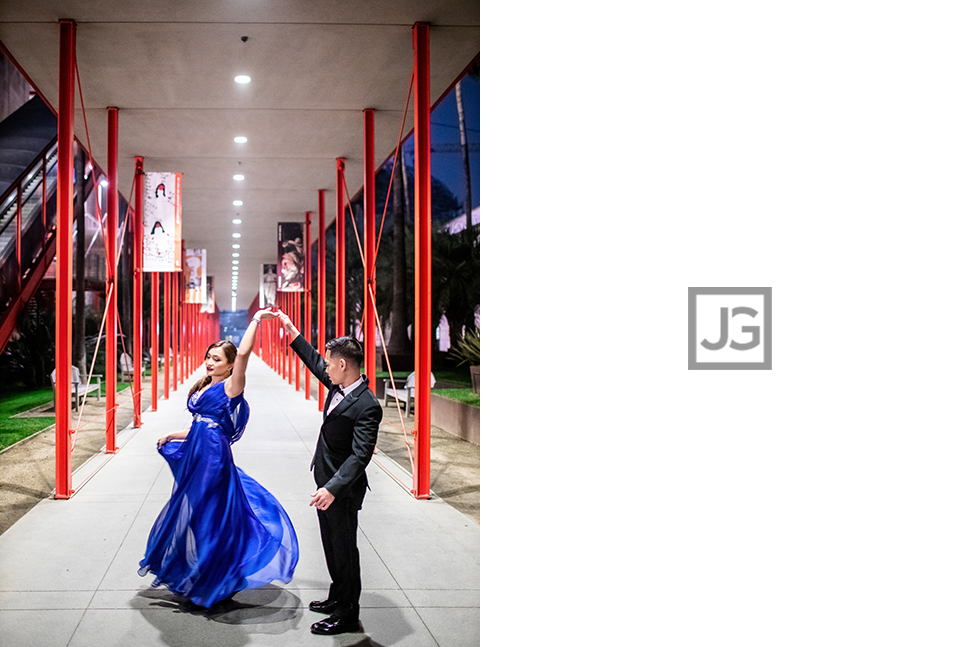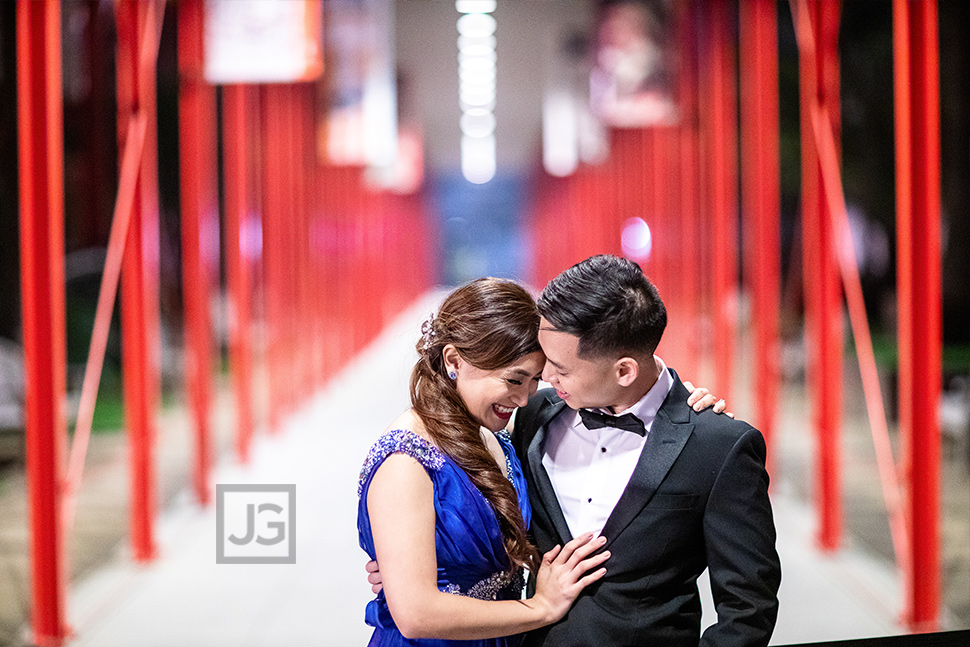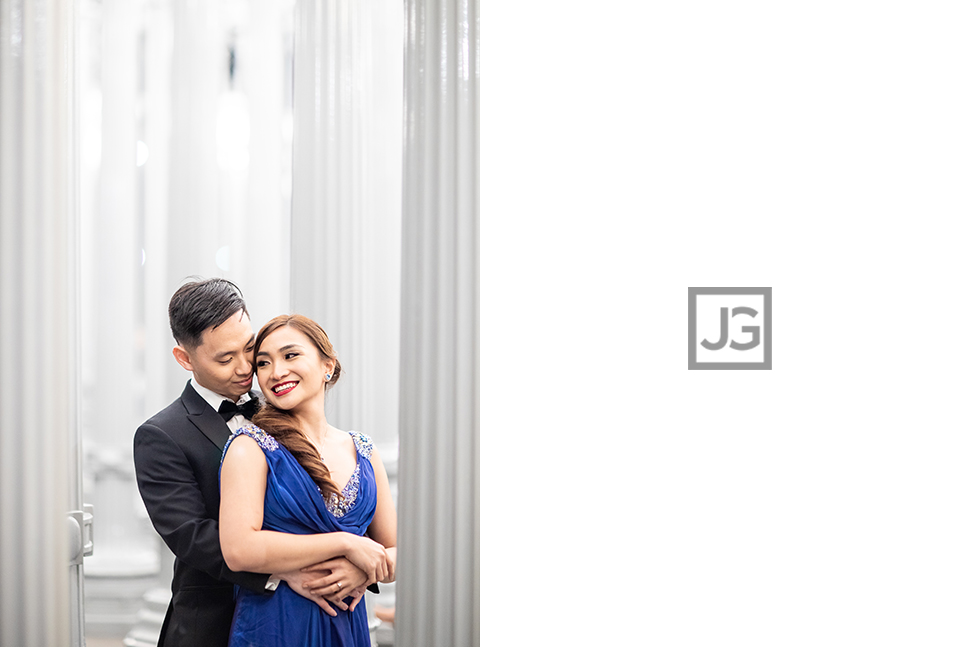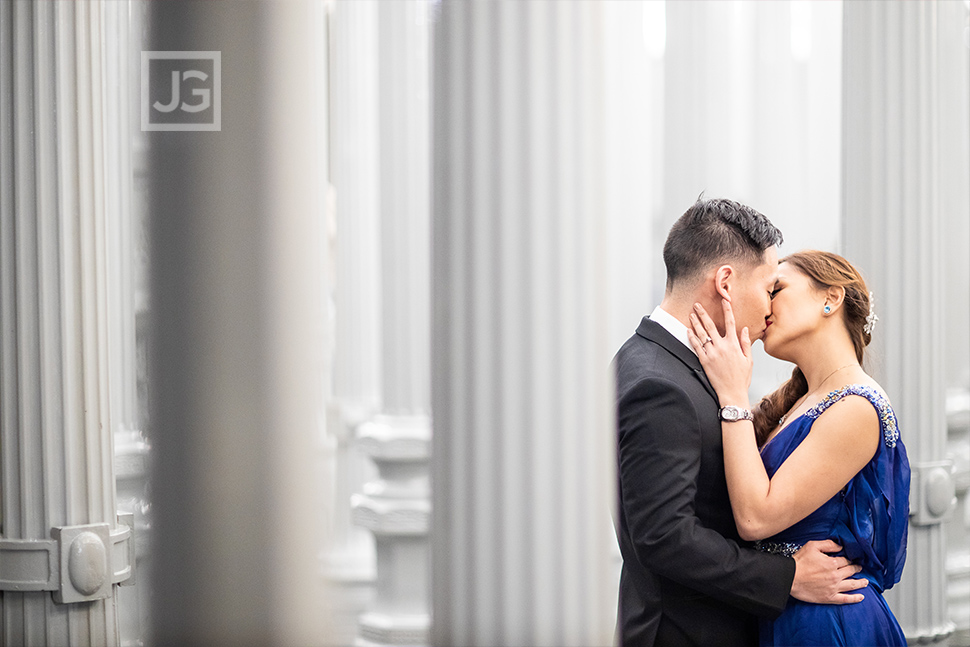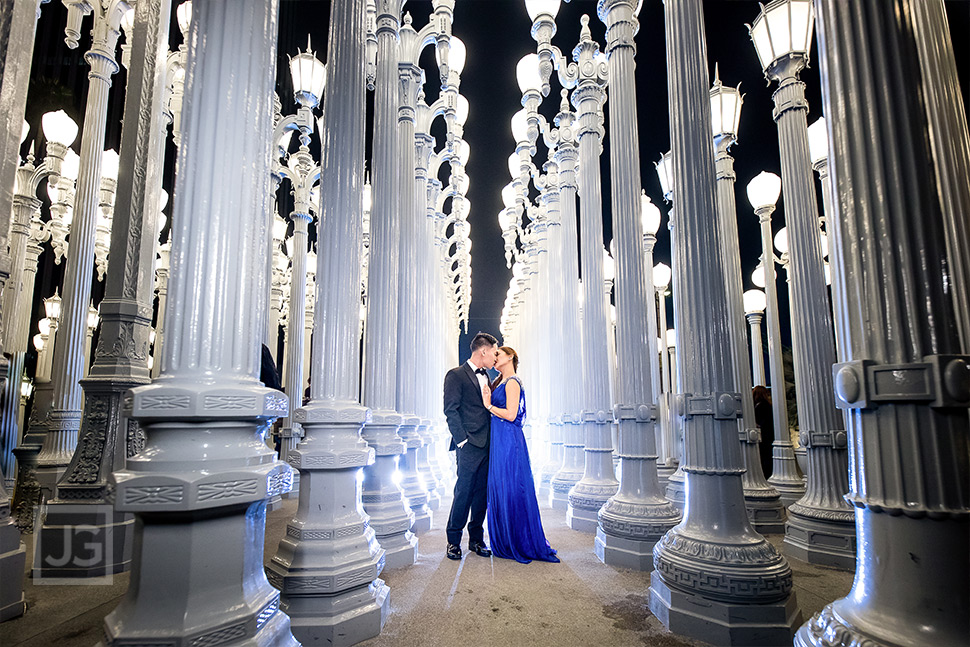 This Los Angeles engagement photography portrait session shows us shooting at many different locations that represent LA at night. We started in downtown at the DWP and continued to Griffith Observatory for photos with the sweeping views of the westside of LA. We finished the photo session at the LACMA light display.
If you are interested in booking us for an engagement photography session in the Los Angeles area, our engagement photo prices and packages page is the first place that you should look. We keep all of our prices online and transparent, since that's exactly how we'd like it if we were our couples. It would also be great to look around our website for more examples of our work, such as as these engagement photos at LACMA.