Petrina and Zac started their lifelong journey at school together, at Cal Poly Pomona. It was only fitting to start in the library that they had once studied together, then go to Bonelli Park here in San Dimas for the sunset, and back to Cal Poly Pomona for engagement photography at night (our specialty).
Cal Poly Engagement Photos
Starting at the Cal Poly Pomona Library
We started the Cal Poly Pomona engagement photos at the library, which is where they used to study together. They brought props, such as old textbooks (nice getting some more use out of them considering the prices).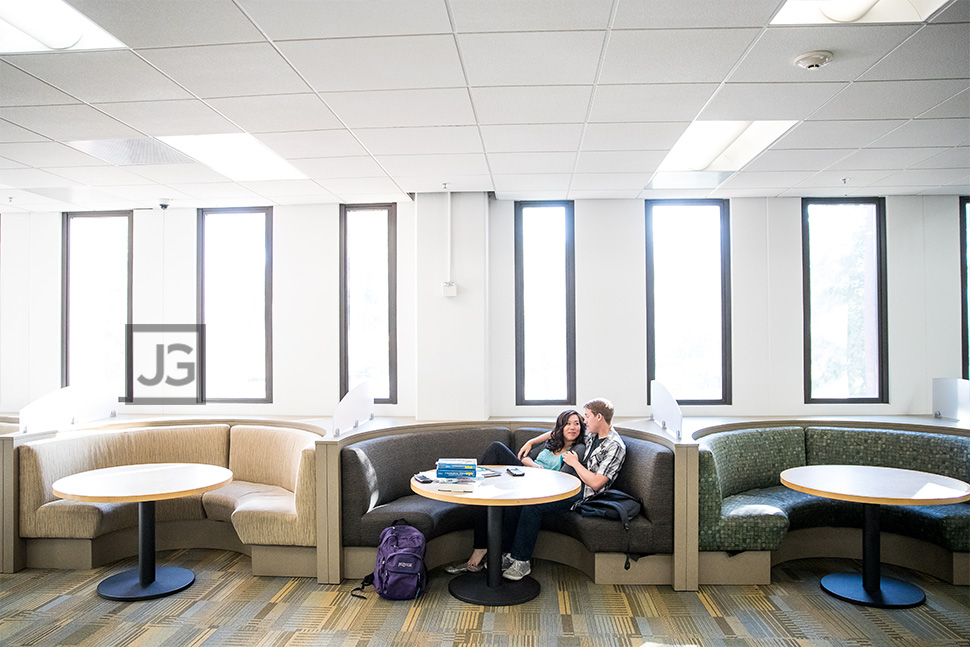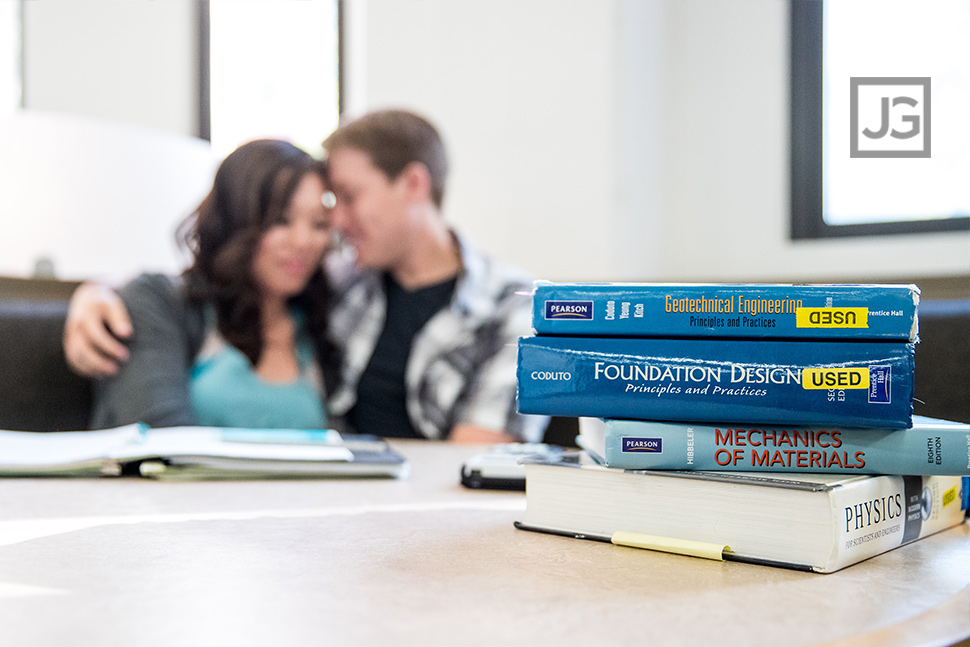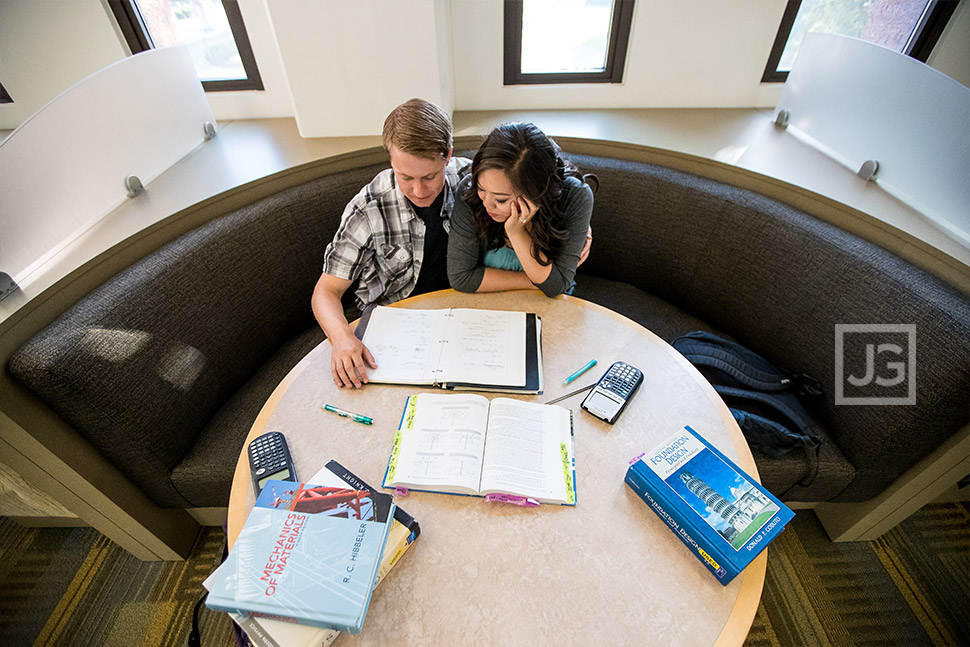 We enjoyed using the perspective created by the many stacks of library books, framing our couple in love nicely.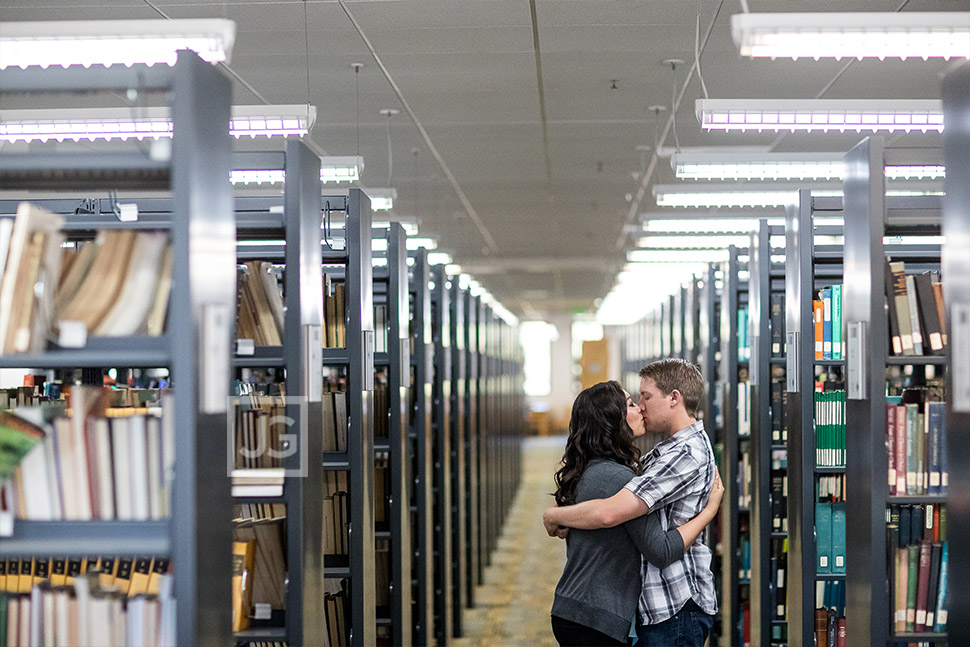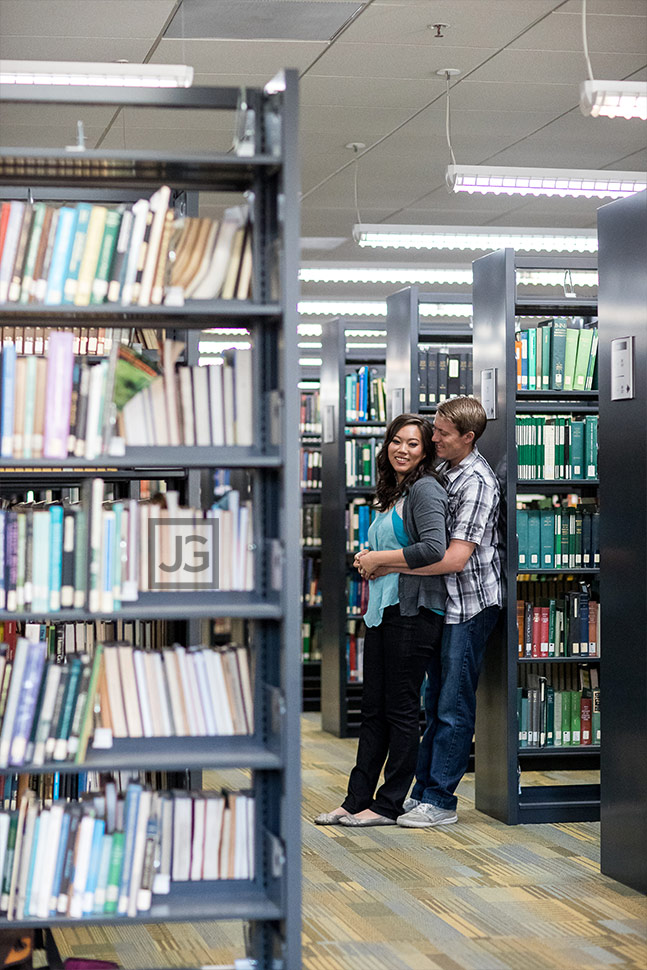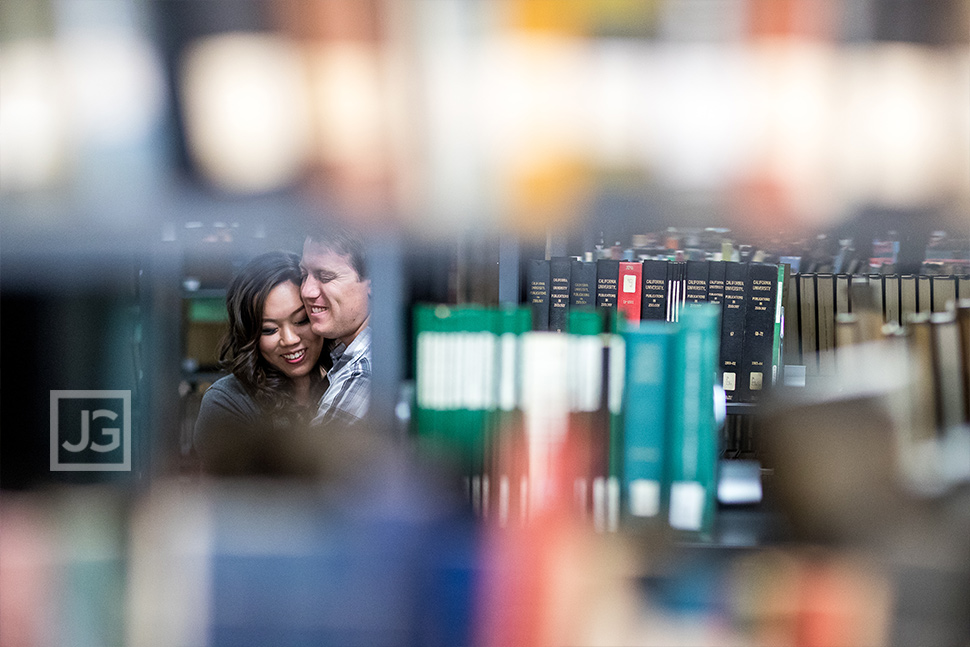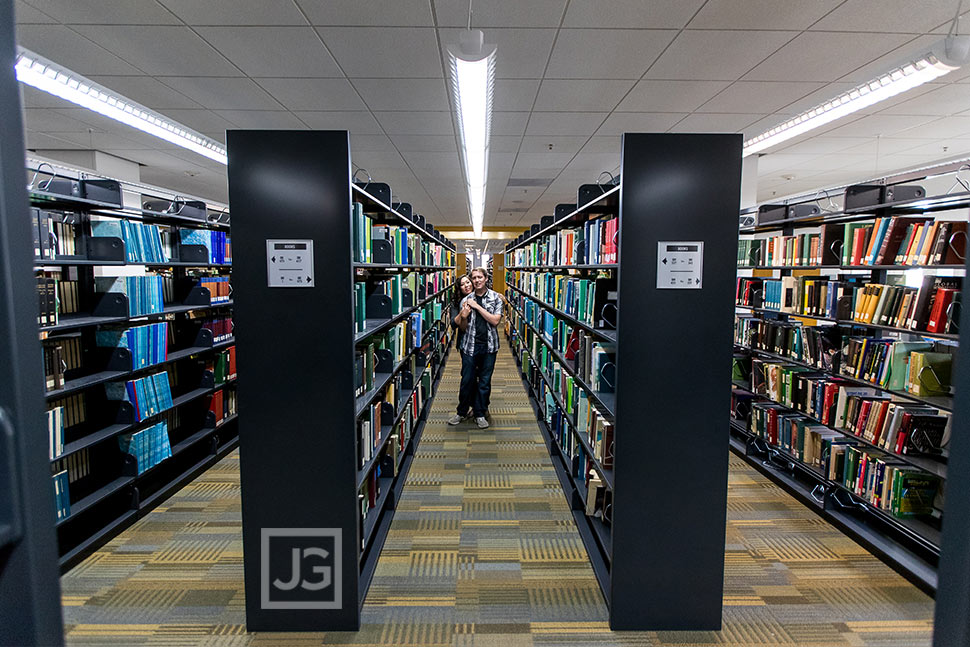 Yeah, and when is the last time you wore a Jansport backpack in a library?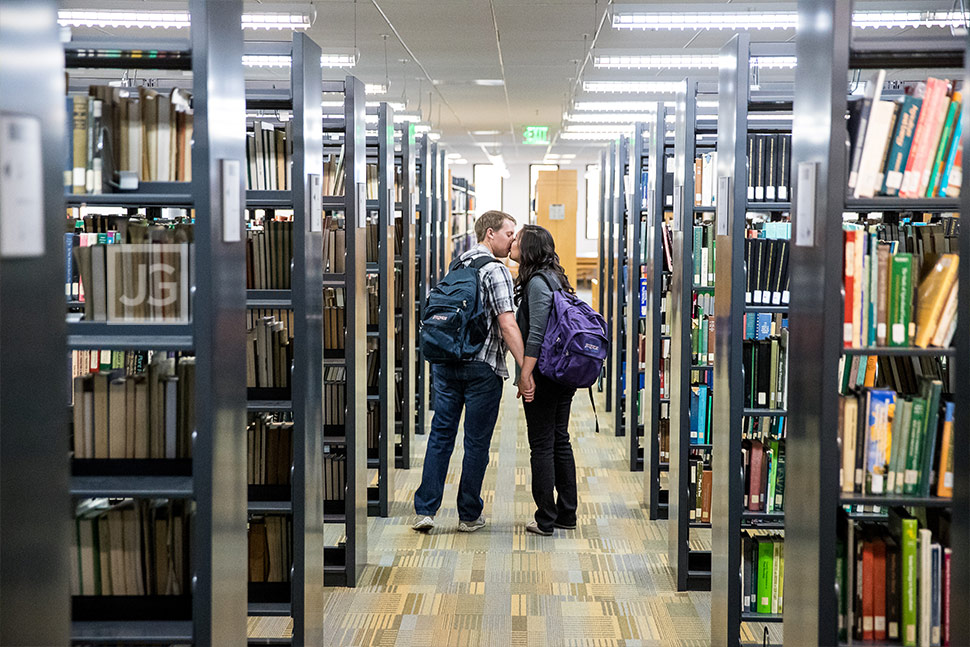 And the College of Engineering
We also did more engagement photos at the college of Engineering, since this is also a special, meaningful place in their relationship.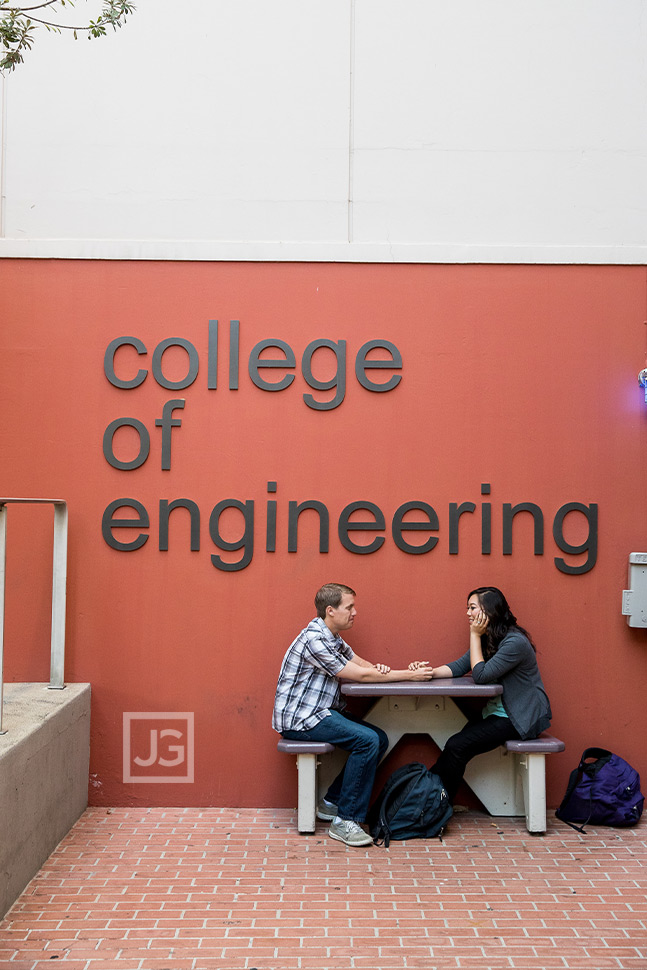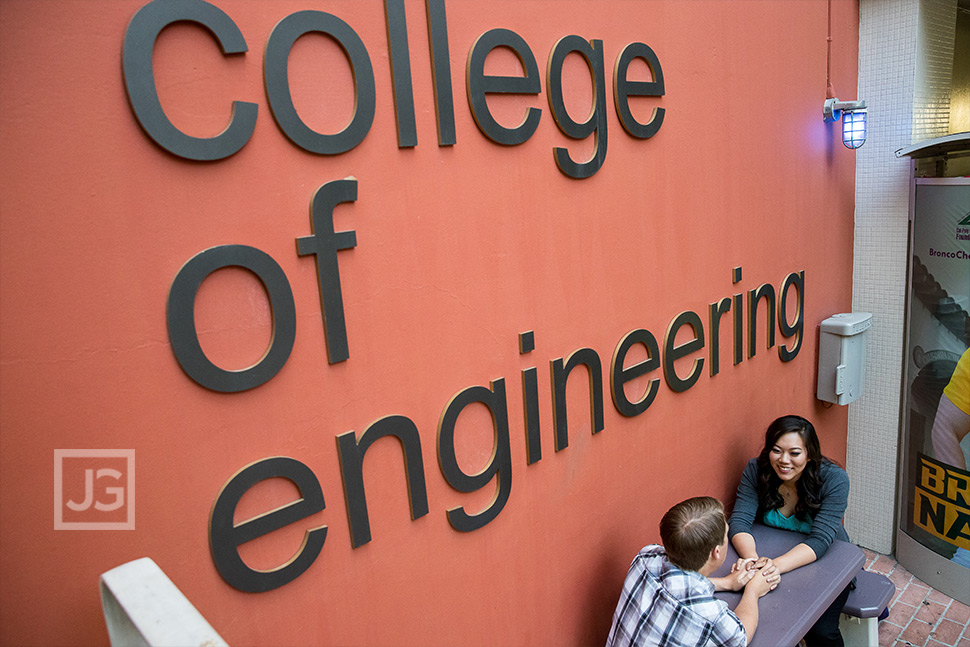 Here is an engagement photo at the engineering laboratories building, with the CLA building in the background (Classroom, Laboratory, and Administration Building). The crazy thing is that the CLA building is not stable (for an earthquake) and is slated to be demolished. These engagement photos mark not only a time in a relationship, but a time in the history of Cal Poly Pomona.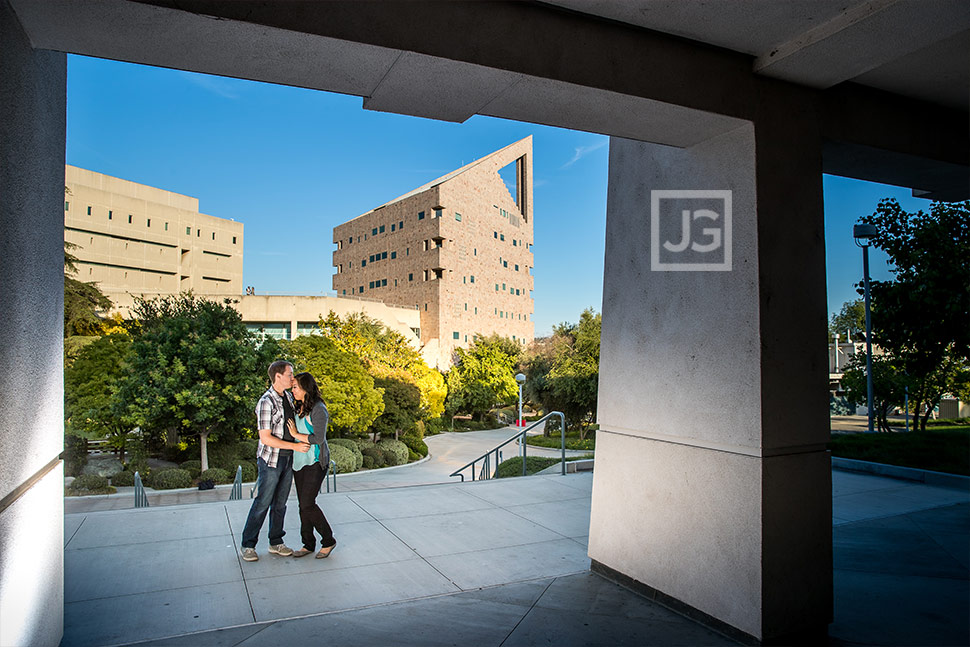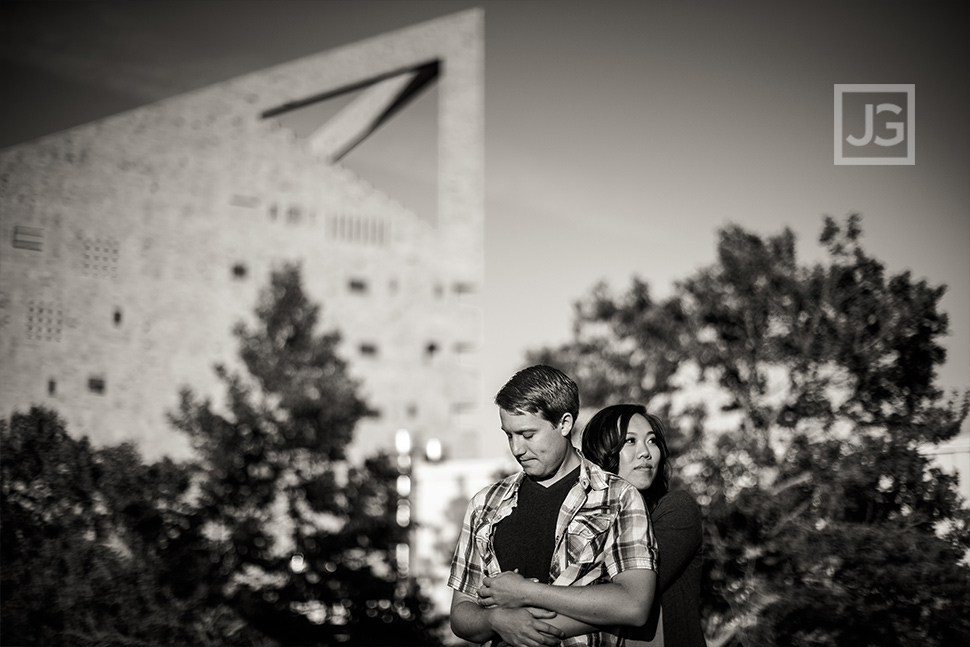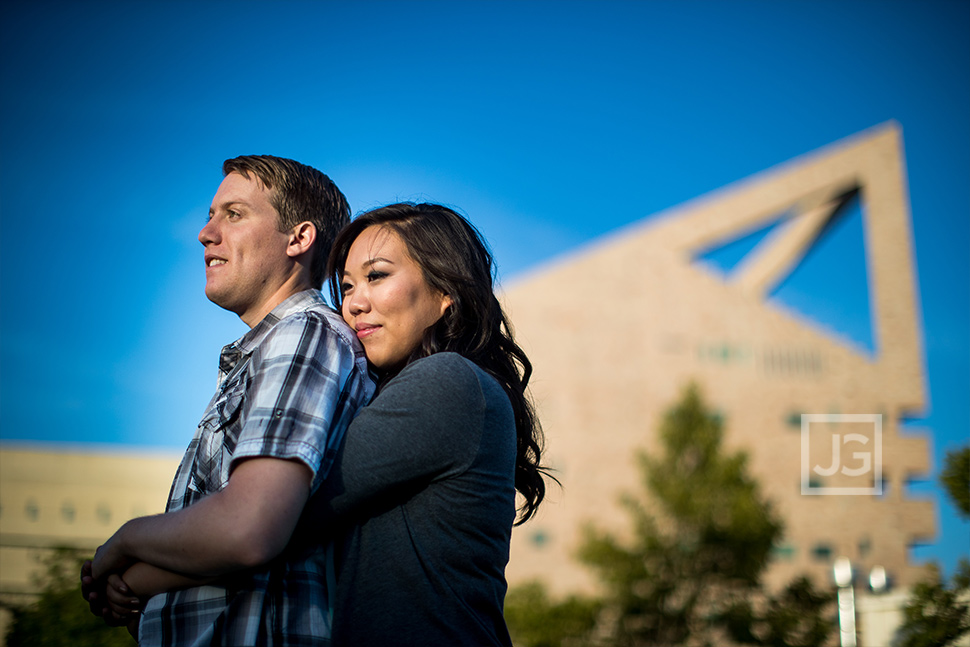 Sunset Engagement Photos at Bonelli Park in San Dimas
We hopped over to the nearby Bonelli Park for sunset engagement photos on a pier overlooking the lake. We live in San Dimas, so it's always nice doing engagement photography in our hometown and at a park we frequent with our daughters.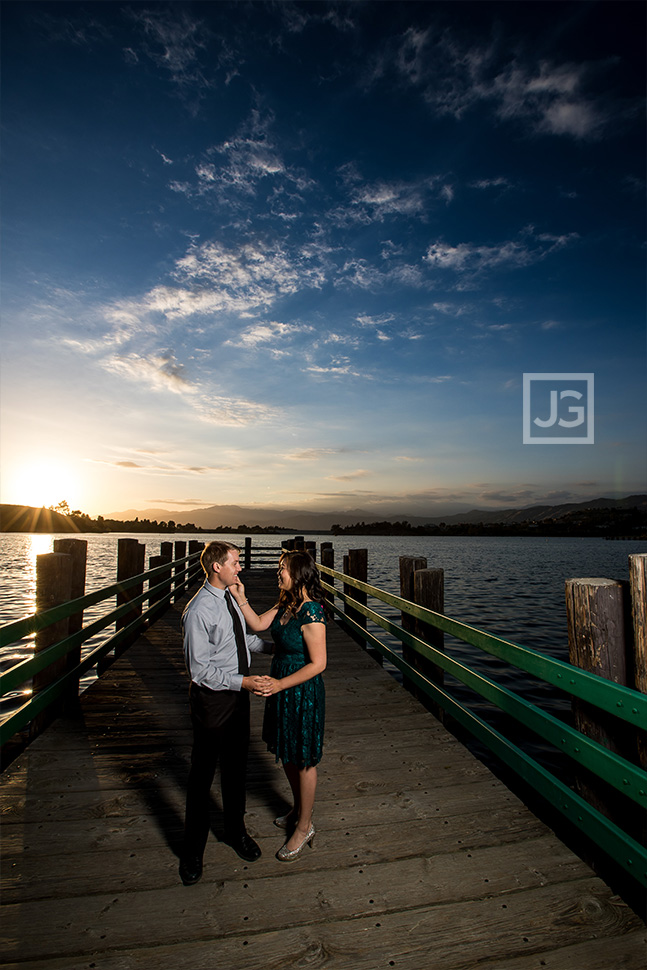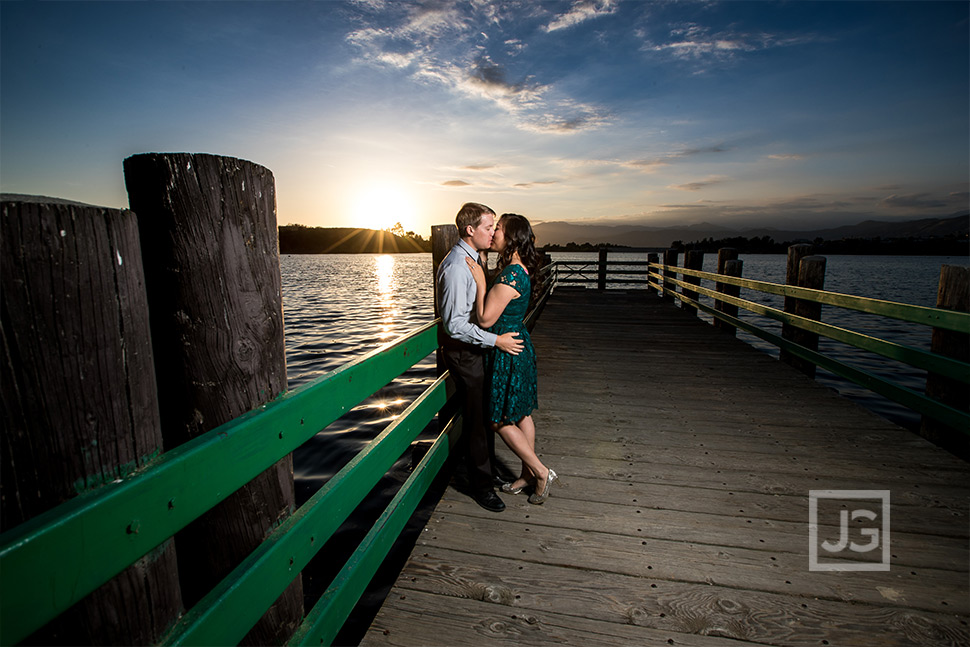 And just look at the way the sunlight from that sunset bounces off the small waves of the lake.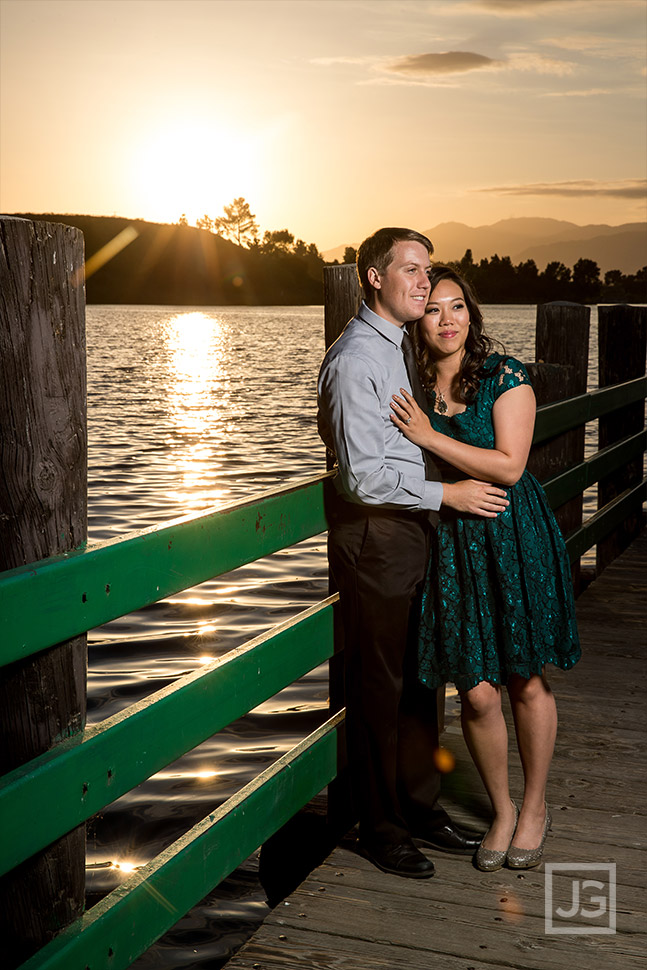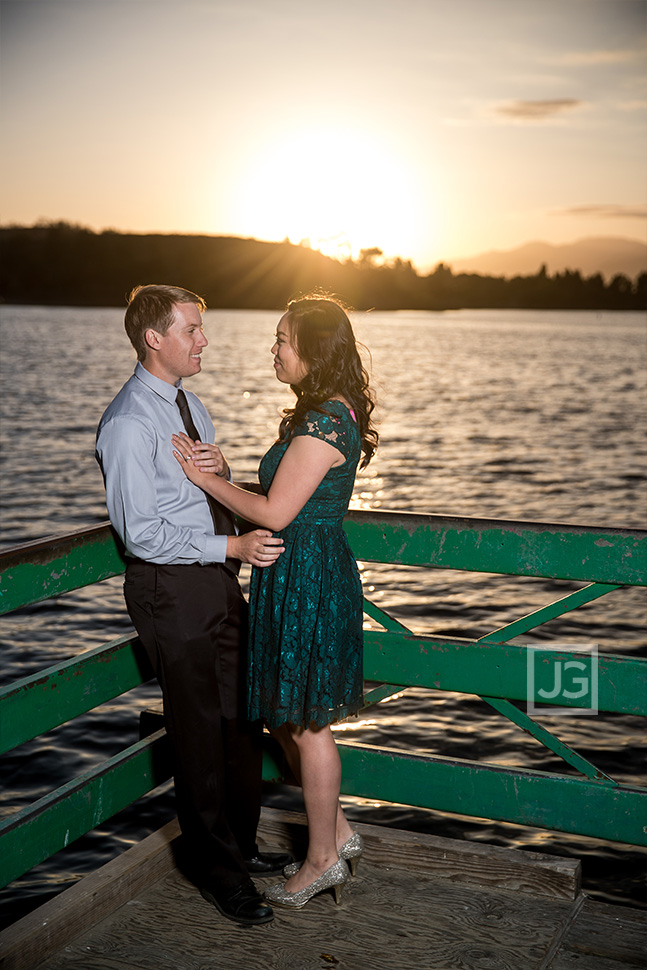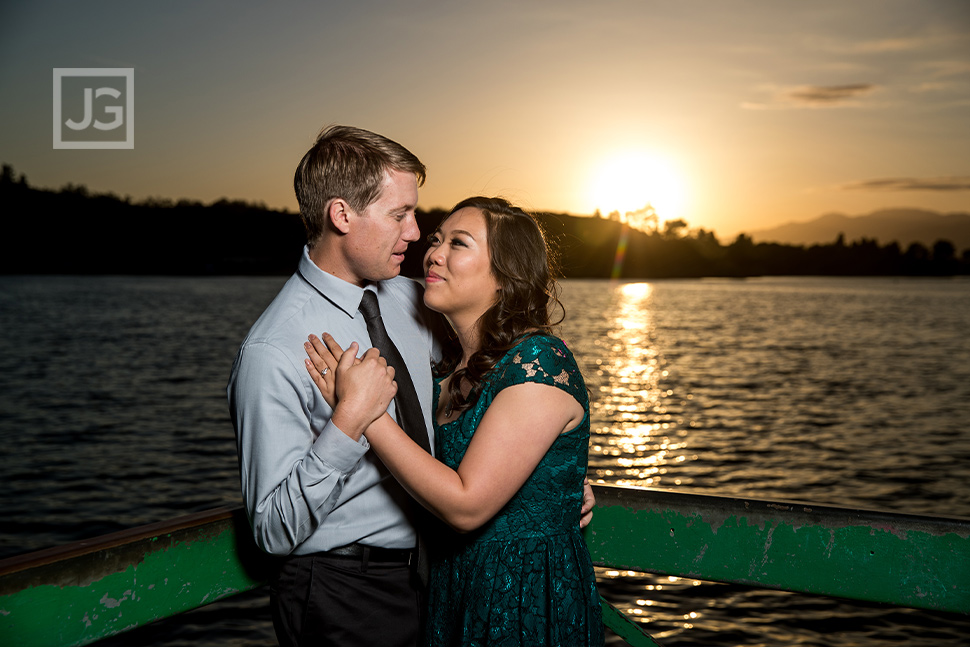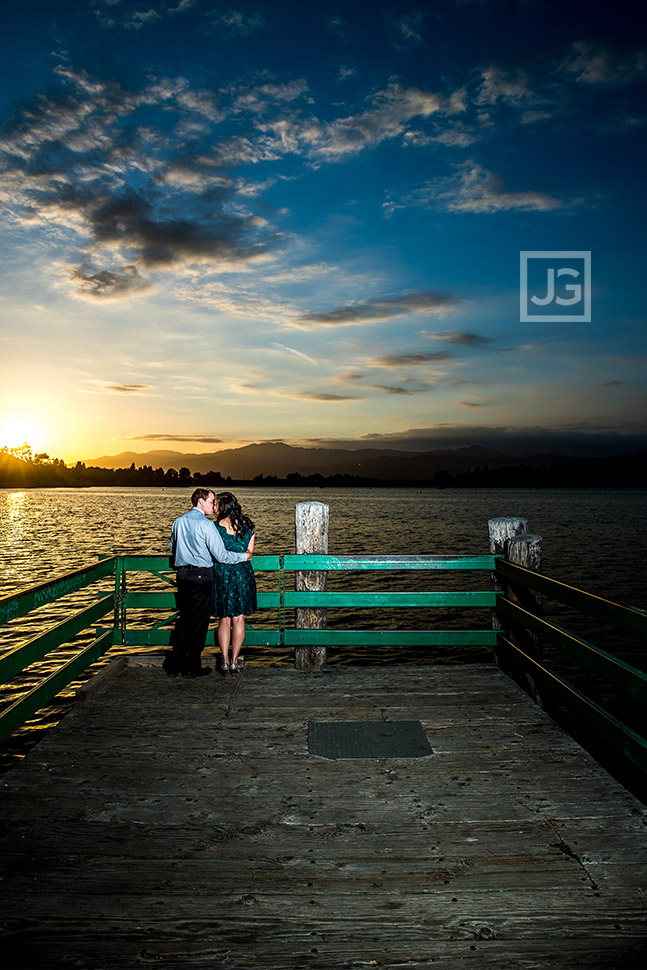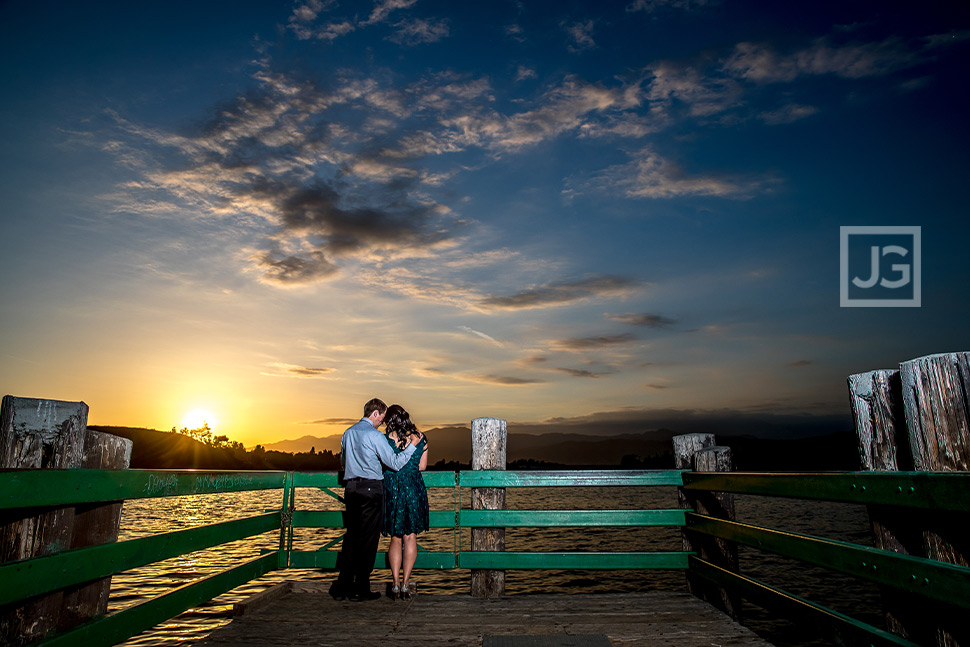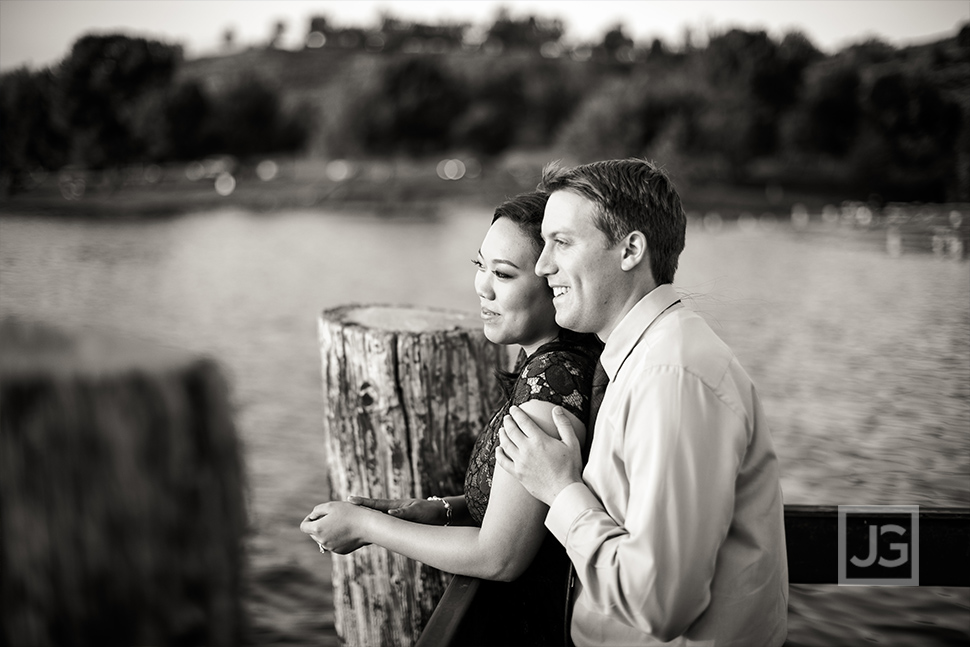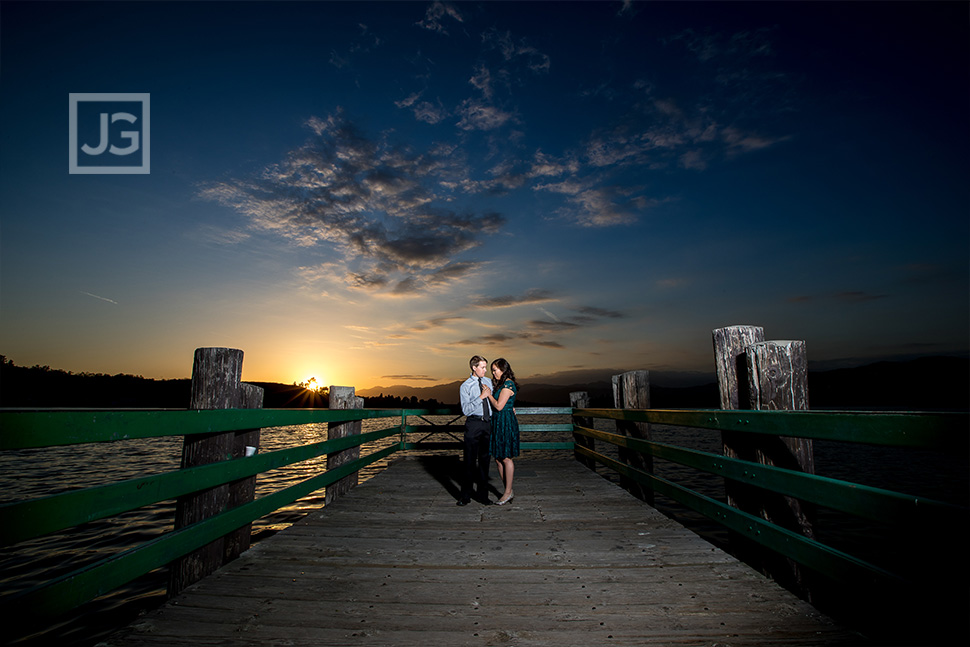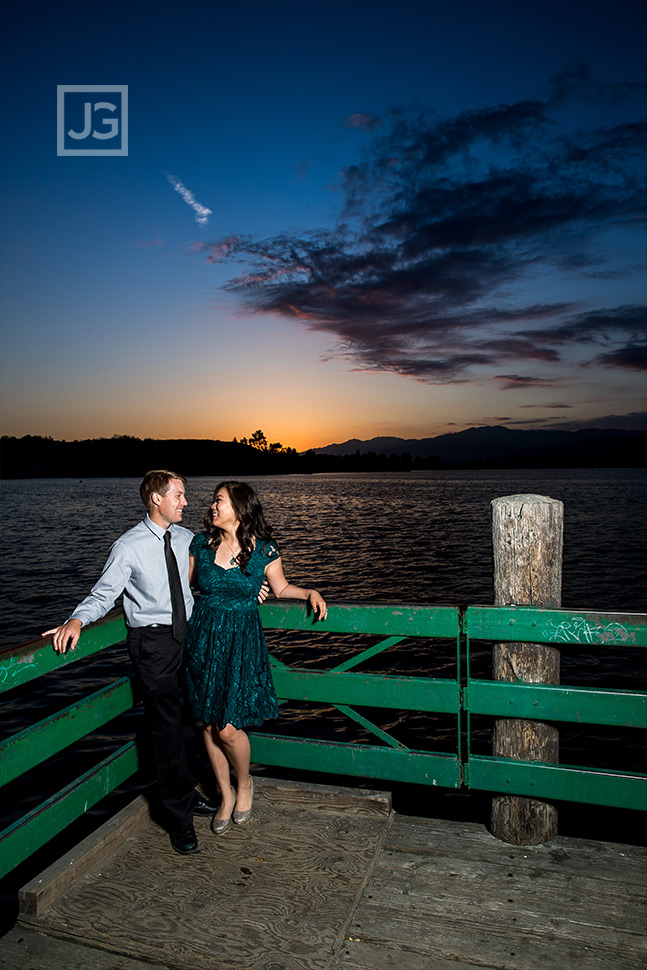 Back to Cal Poly Pomona for Engagement Photography at Night
We headed back to Cal Poly Pomona for more engagement photos at night, which is something we specialize in and love doing. It really creates a different look and feel when everything is dark and we create light.
Night Photography at the Cal Poly Pomona Gazebo
We started the night engagement photos at the Gazebo in the Rose Garden.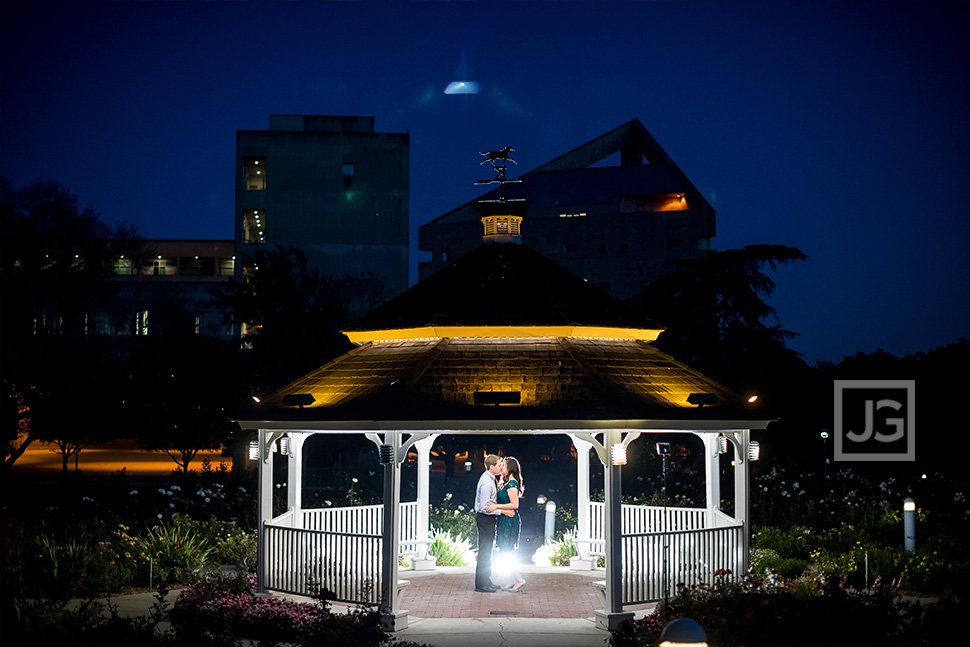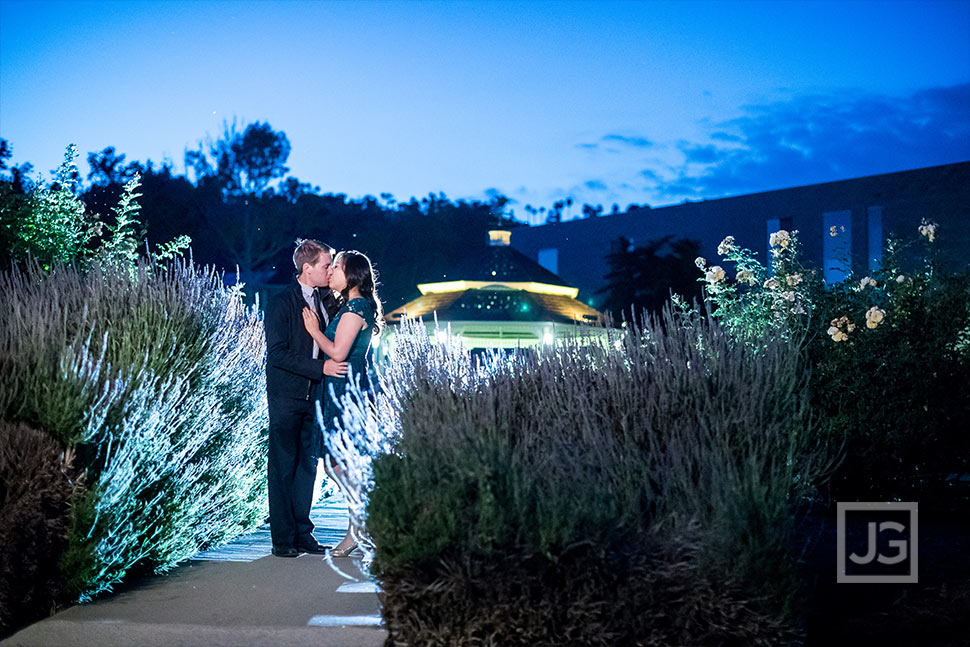 And the Cal Poly Pomona Japanese Gardens
And then we headed over to the Japanese Gardens, which was even more peaceful than usual at night.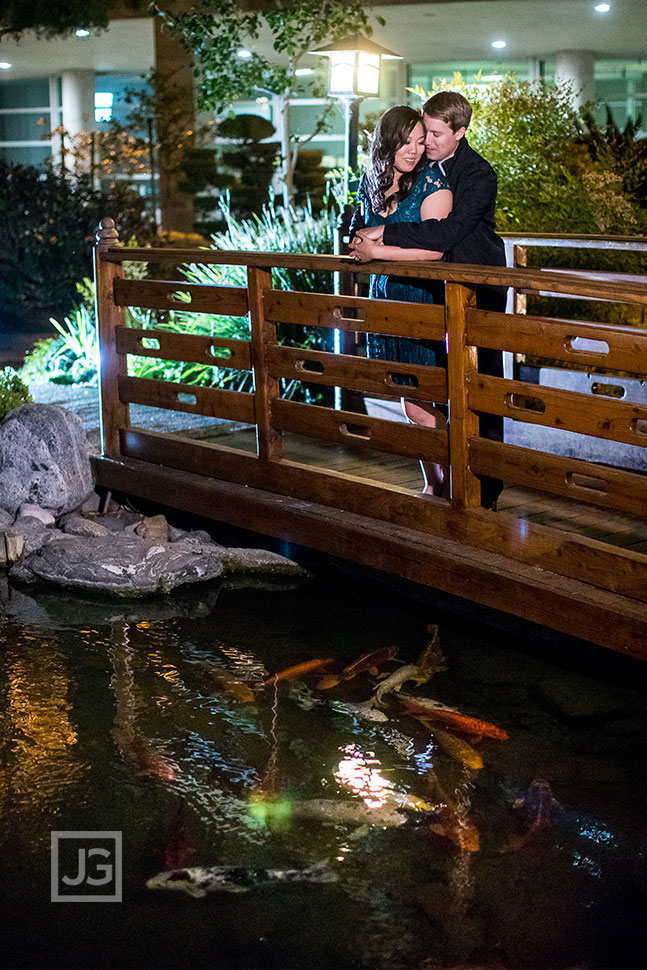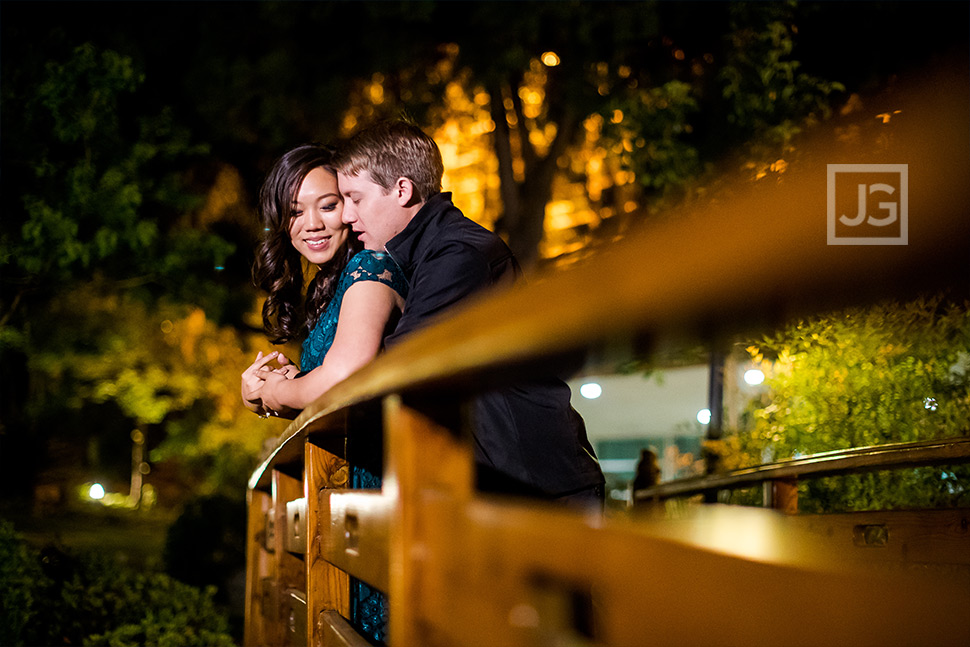 We finished the session using the CLA building up against the fading blue sky (the tail end of the blue hour).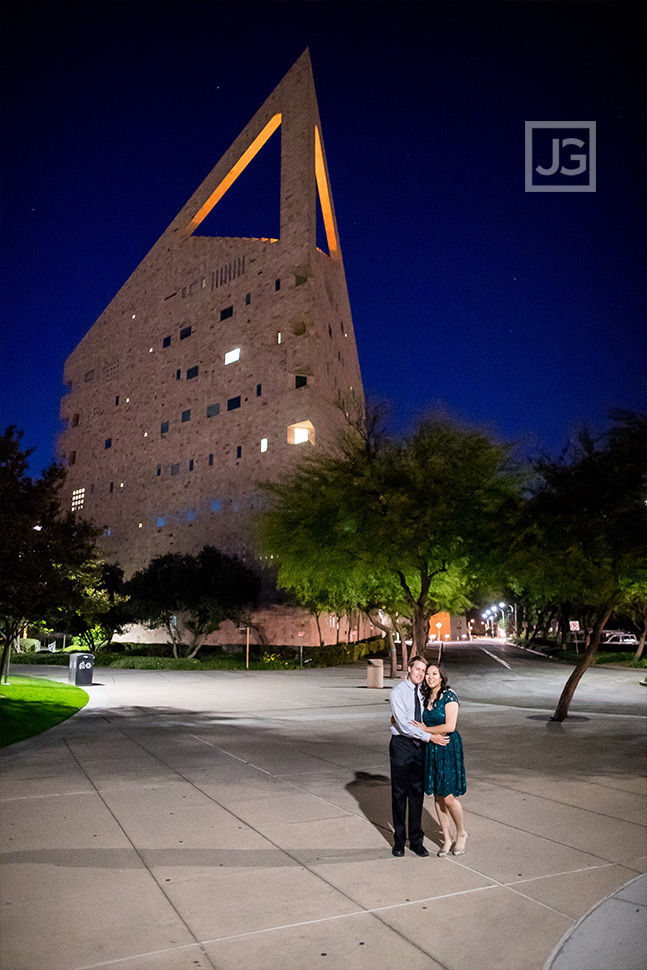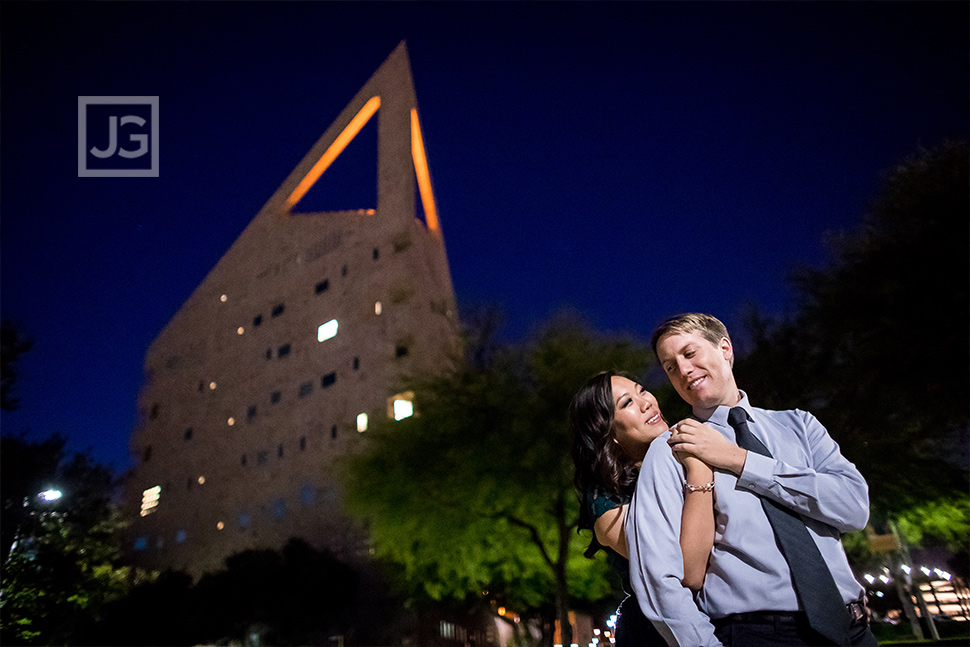 San Dimas and Cal Poly Pomona Engagement Photos
This is a Cal Poly Pomona engagement photography portrait session, with sunset engagement photos at Bonelli Park in San Dimas (over the lake and a pier). We finished the session with night engagement photos in low-light, back at Cal Poly Pomona. We did those at the rose garden and it's gazebo, along with the Japanese Gardens at California State Polytechnic University, Pomona.
We love it when our couples choose a location that has meaning to them and their relationship, and what better of a location than where they met and studied together. From the photos in the Cal Poly Pomona library to the Japanese Garden to the CLA building (which will be gone soon), we captured our couple in a moment in time. You can find more examples of San Dimas engagement photography and wedding photography on our blog that's filled with many different unique sessions and loving couples.