Today we did Los Angeles engagement photography at LACMA, the Walt Disney Concert Hall, and Griffith Park at night with our lovely couple, Silvia and Rocky. I love the internet!! It has brought us many opportunities to work with so many wonderful couples from all over the world.  Silvia and Rocky (for example) visited the United States from Indonesia just to have their engagement photos taken. 
We had a wonderful time showing them iconic locations in Los Angeles and doing their engagement photos at the Famous Walt Disney Concert Hall, LACMA and Griffith Observatory. I've always wanted to photograph (an engagement session) at Griffith Observatory at night time. When Silvia and Rocky mentioned it, I was super stoked. If you haven't seen Griffith Observatory at night, it's so gorgeous and I'd recommend it. =)
We've also done many, many engagement photos at LACMA, but Silvia's dress (OMG) totally made this picture!! LOVE it!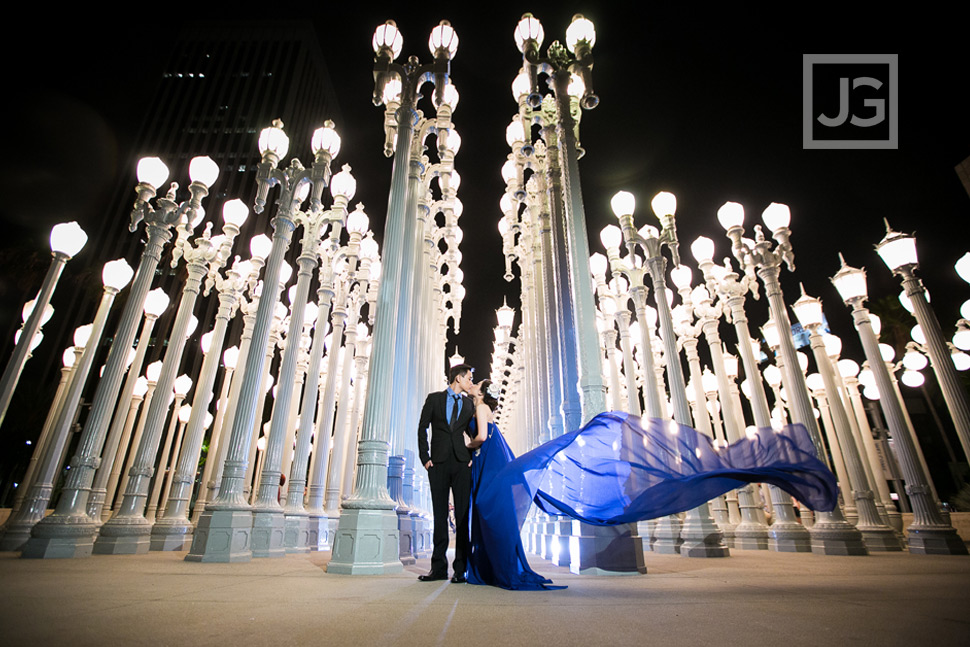 Starting at the Walt Disney Concert Hall
We started with natural light photos at the Walt Disney Concert Hall in downtown Los Angeles. The concert hall is often overdone, but I think that it still offers amazing wedding photos (especially for couples that don't reside here in LA). It's also a great place to start the the shoot and warm up our couples for the rest of the shoot. Silvia and Rocky paid for an extended shoot (to cover three separate locations), so this made total sense.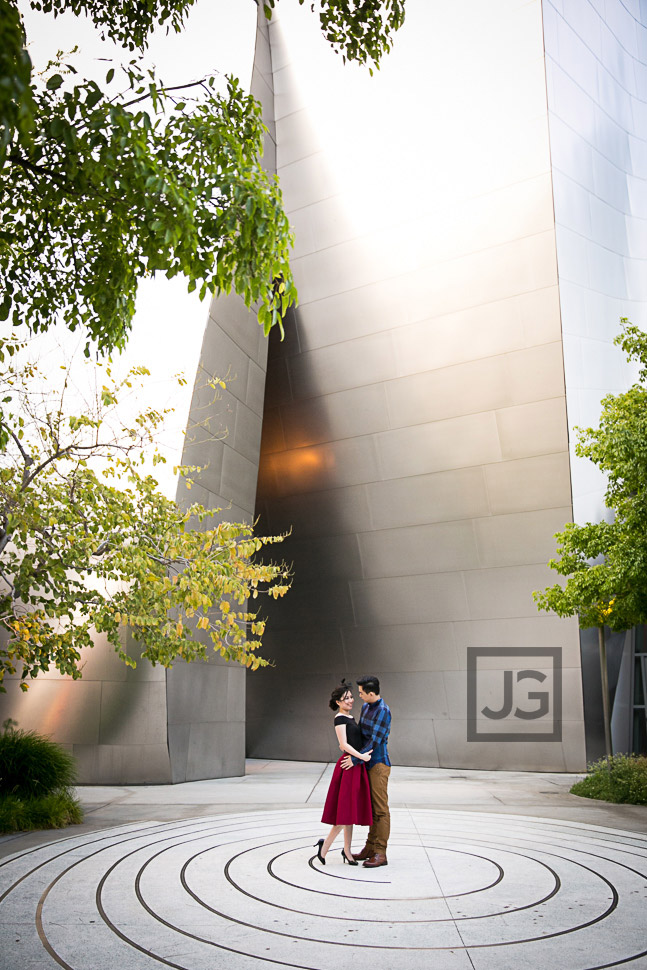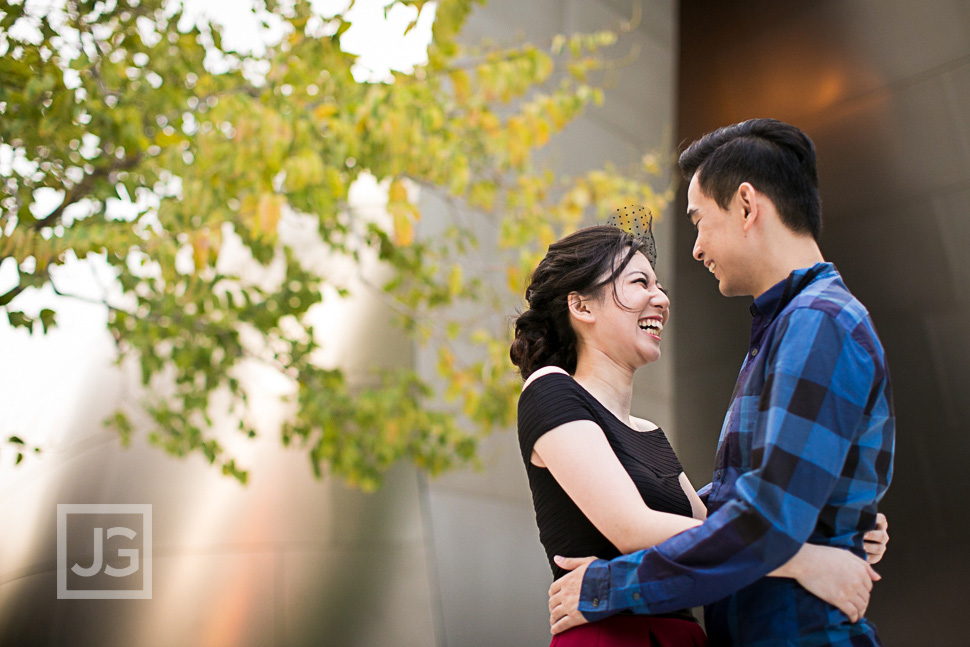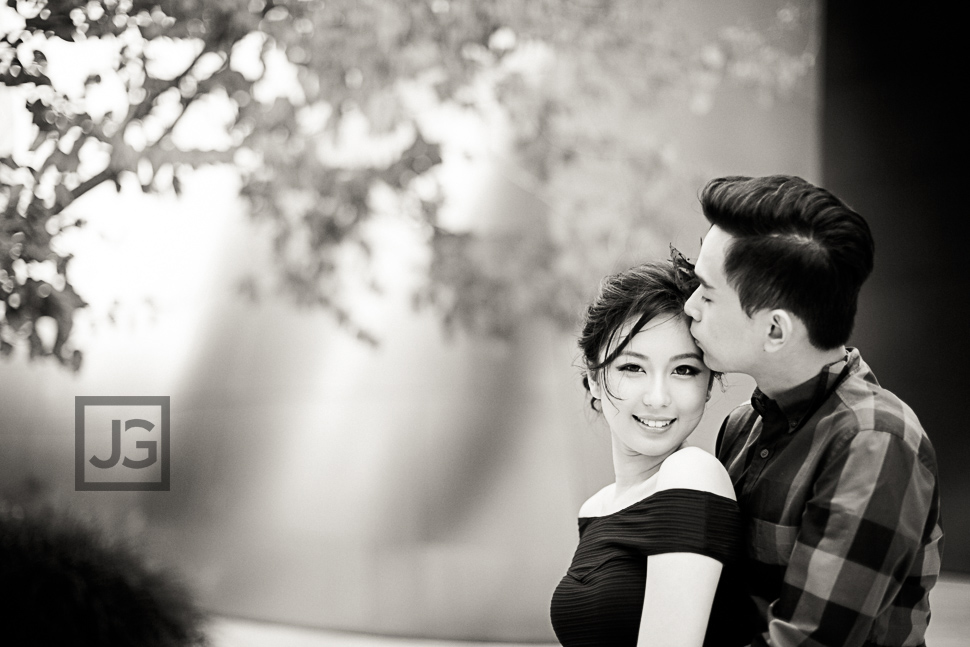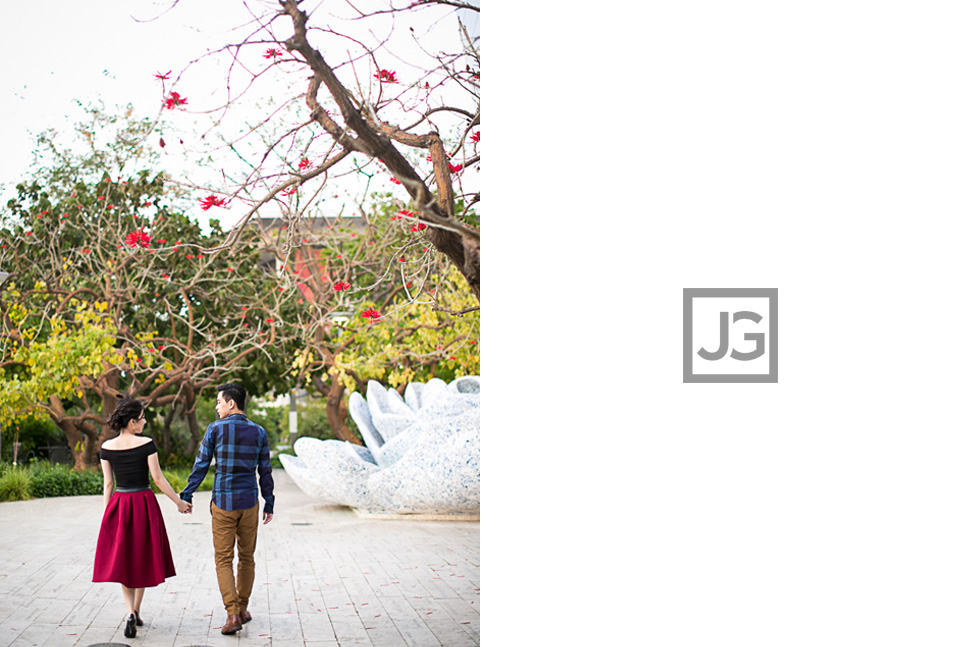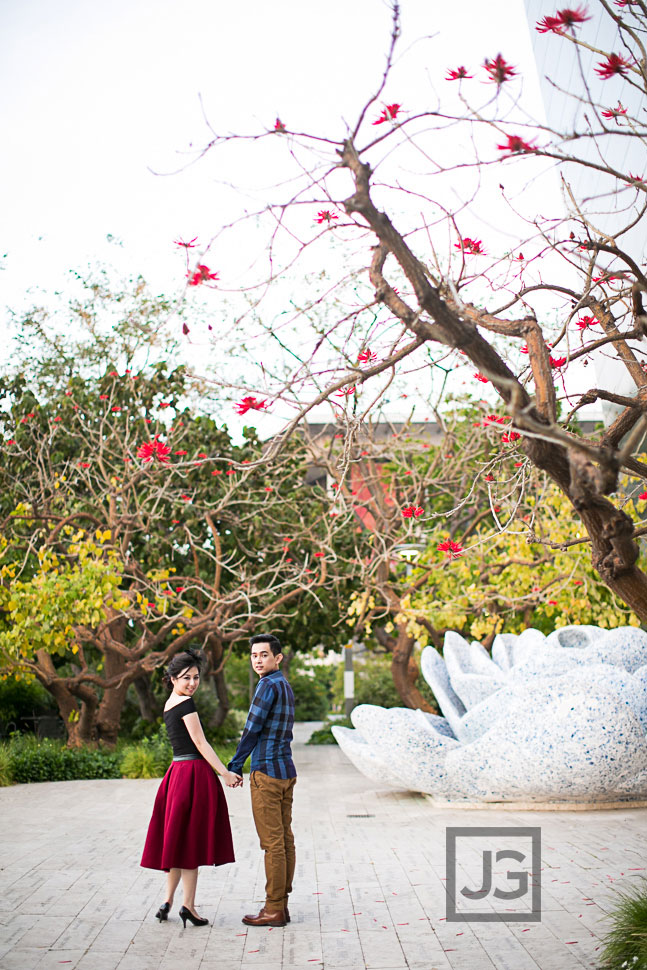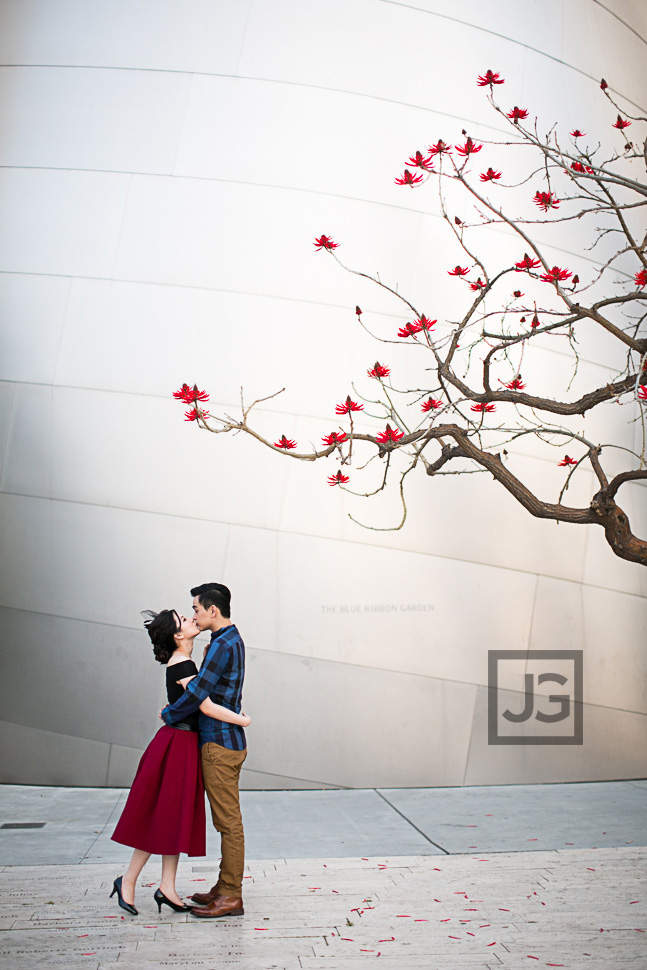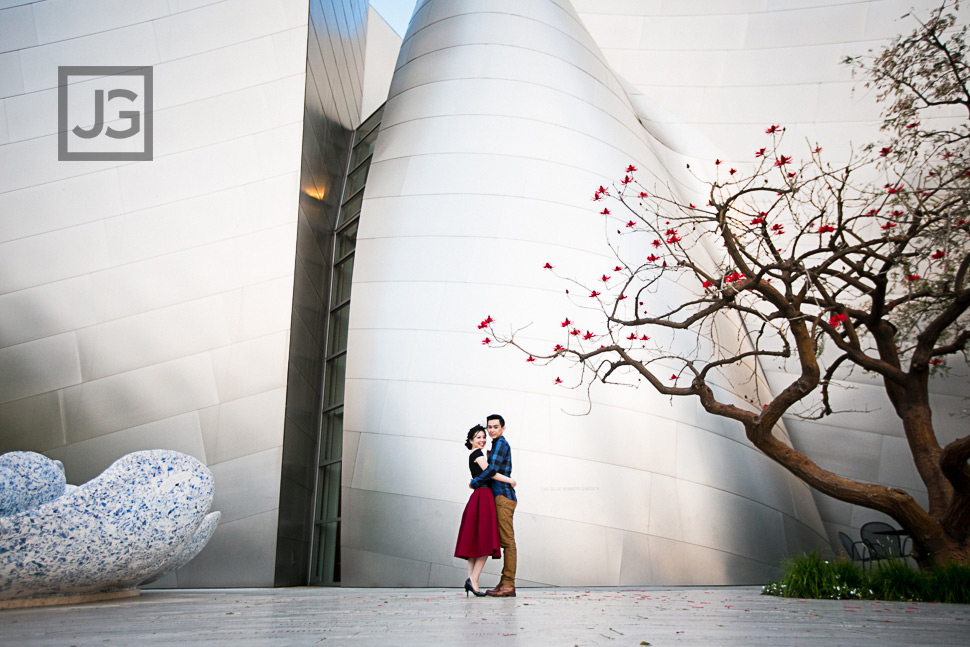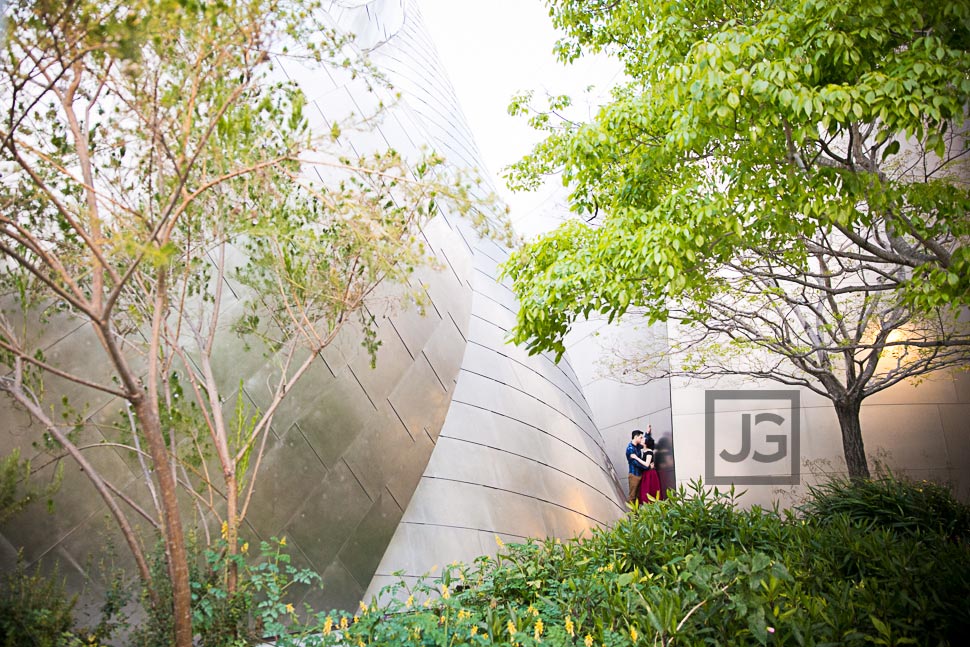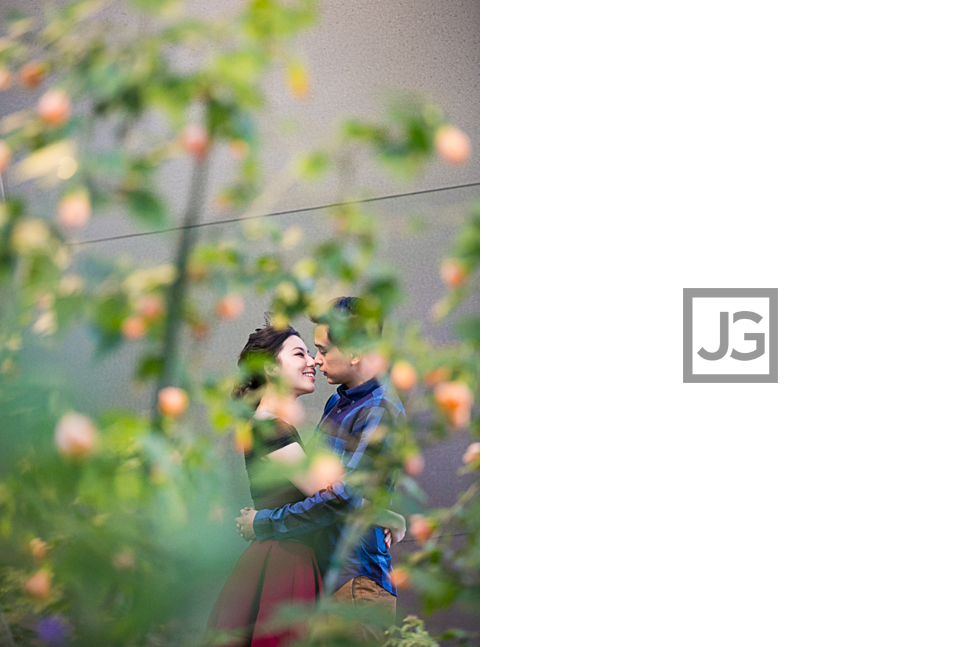 Grand Park in Downtown Los Angeles
Be wary that Grand Park in Los Angeles has now changed it's photography policy, and is now managed not by LA Sheriffs but by the Concert Hall security. Make sure any photographer you hire is aware of the limitations of locations, since it would really suck showing up all dressed up with makeup and all just to be turned away.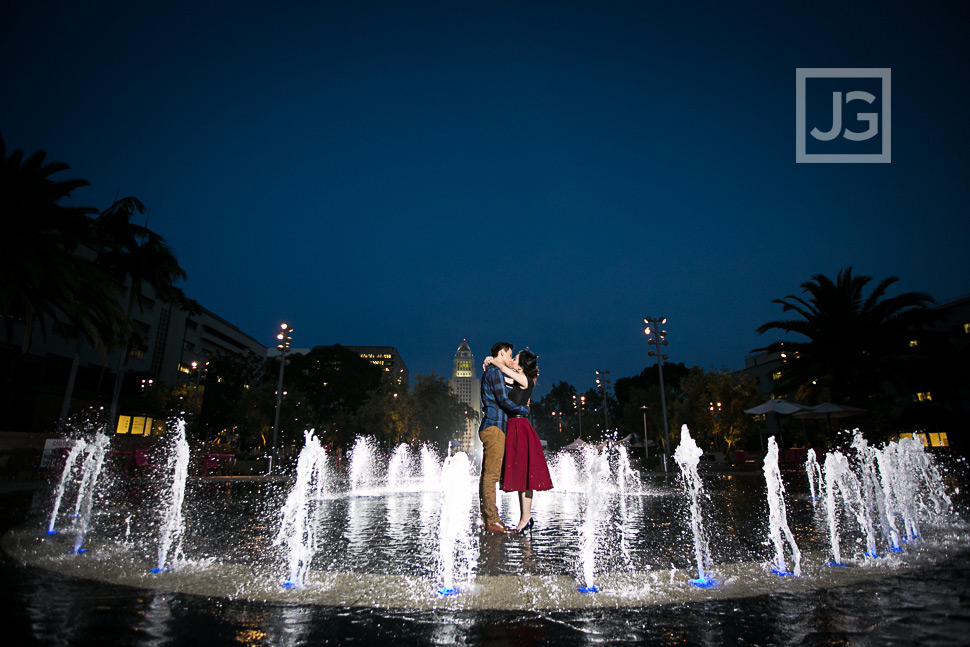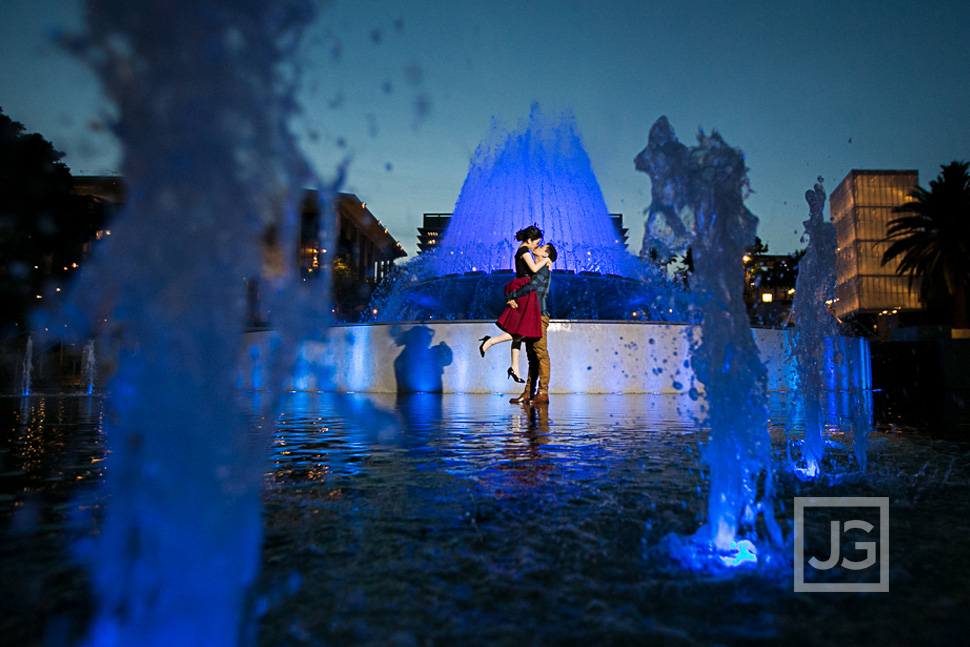 DWP Building
The DWP building (Department of Water and Power) has one of the best views of downtown Los Angeles and its unique skyline. If you are looking for an urban backdrop, this spot is perfect.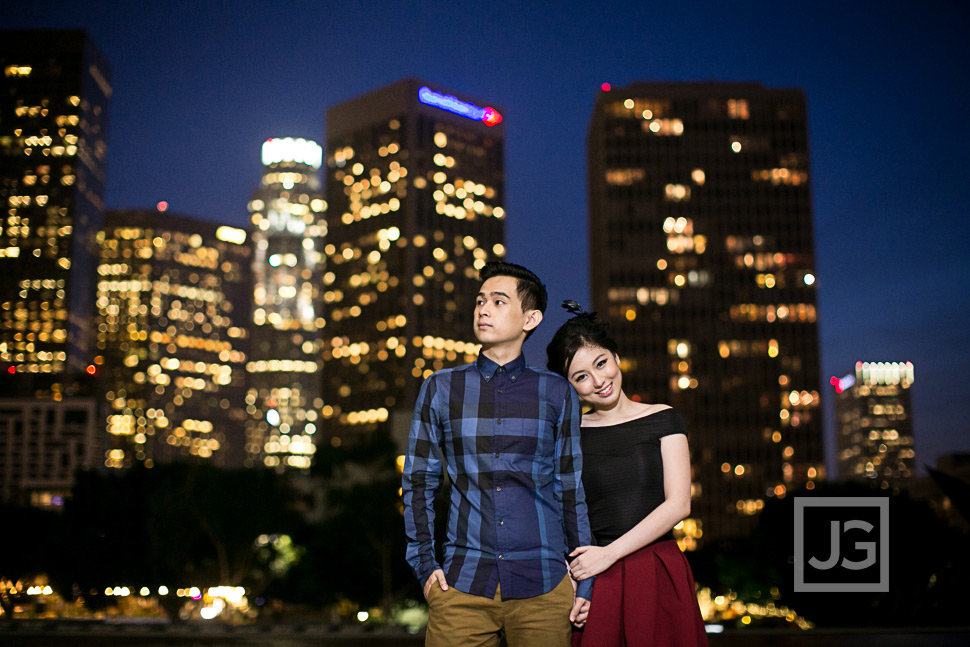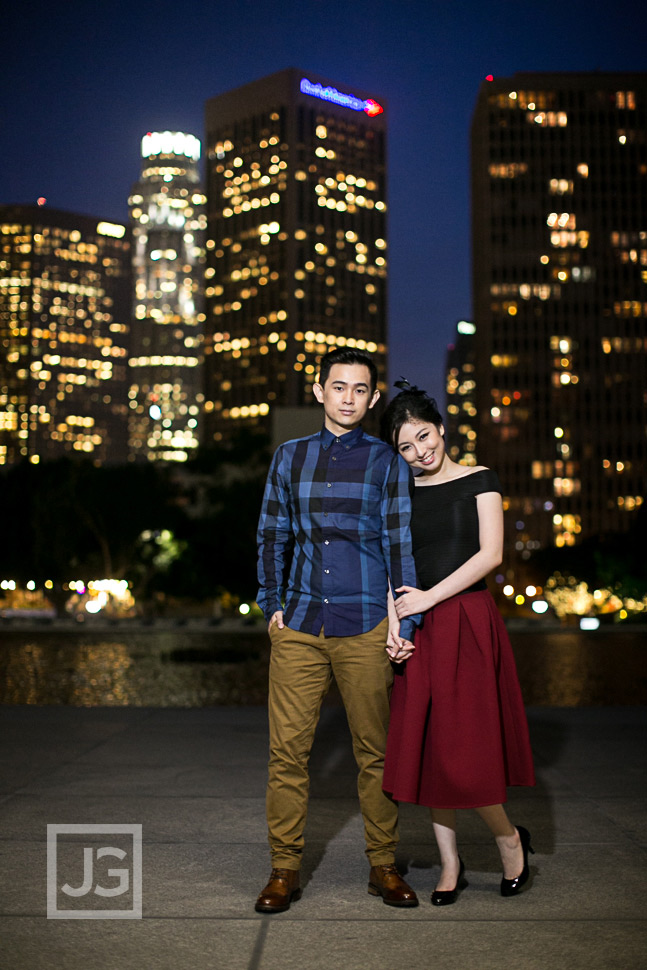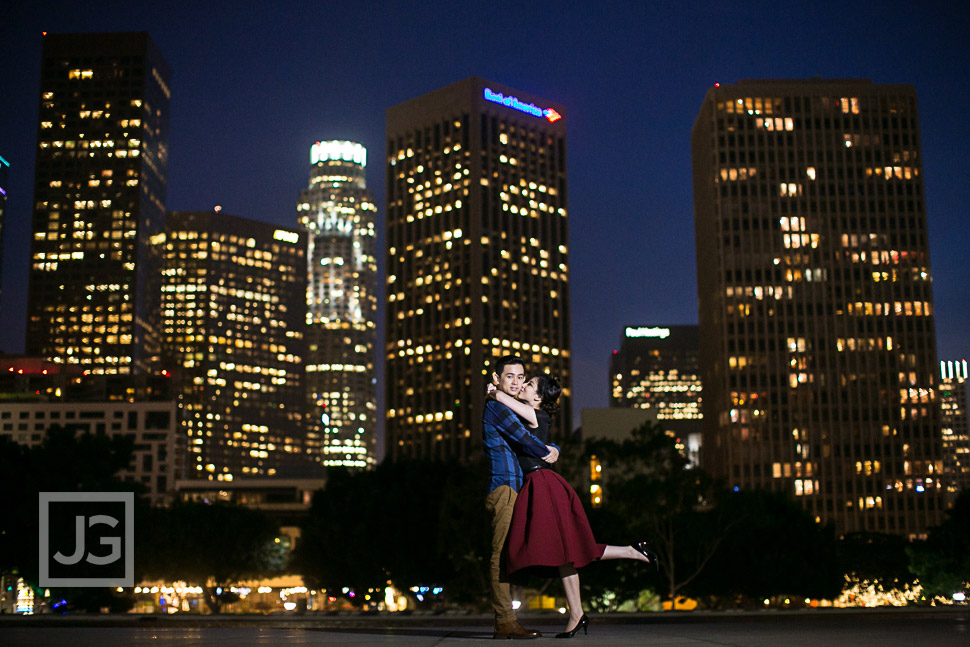 And one last one at the Concert Hall Front Entrance at night!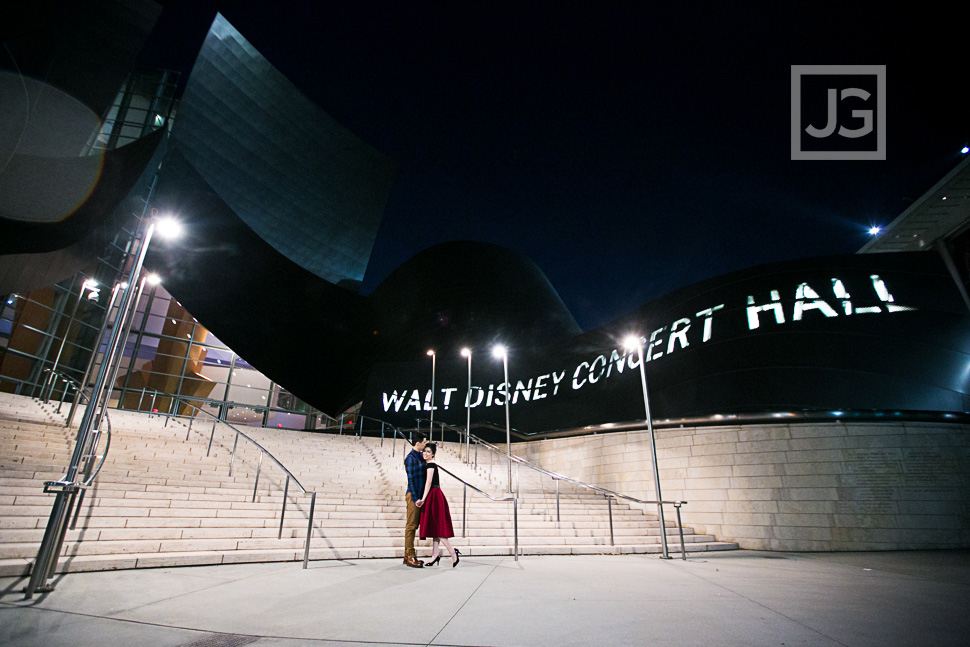 Griffith Park Wedding Photography (Los Angeles)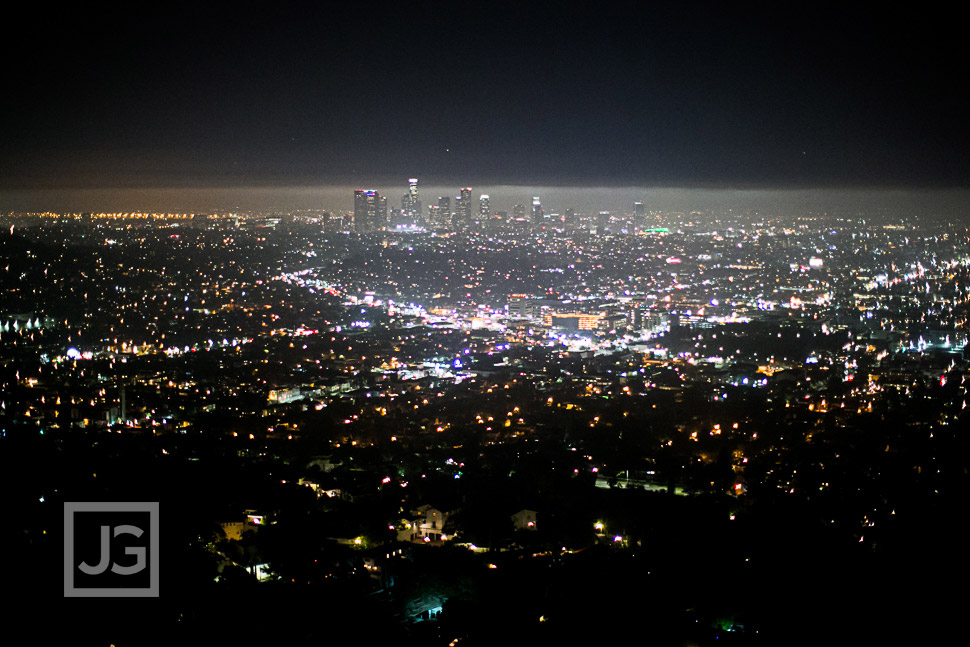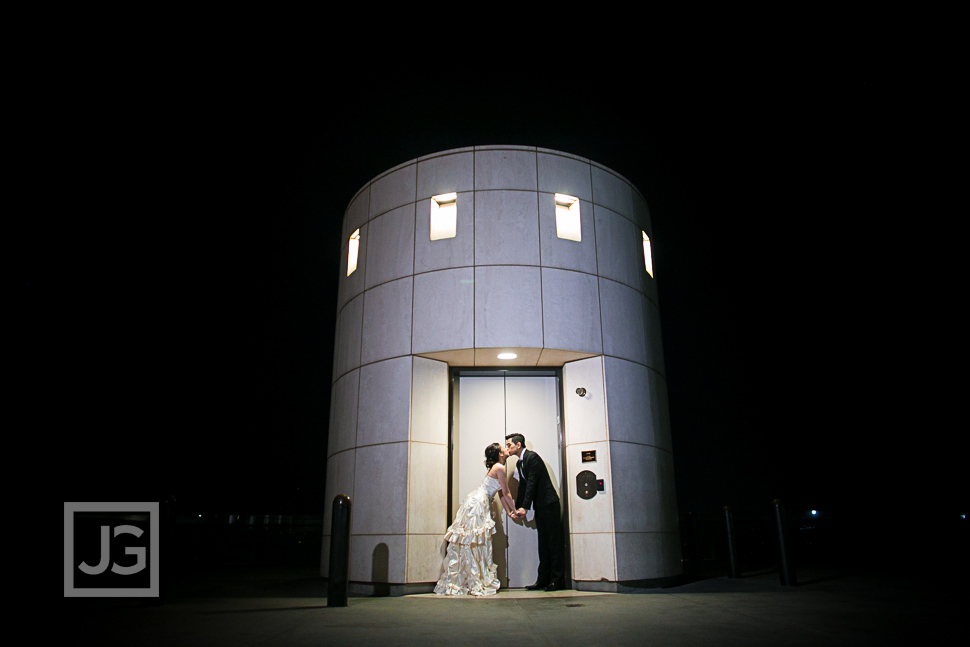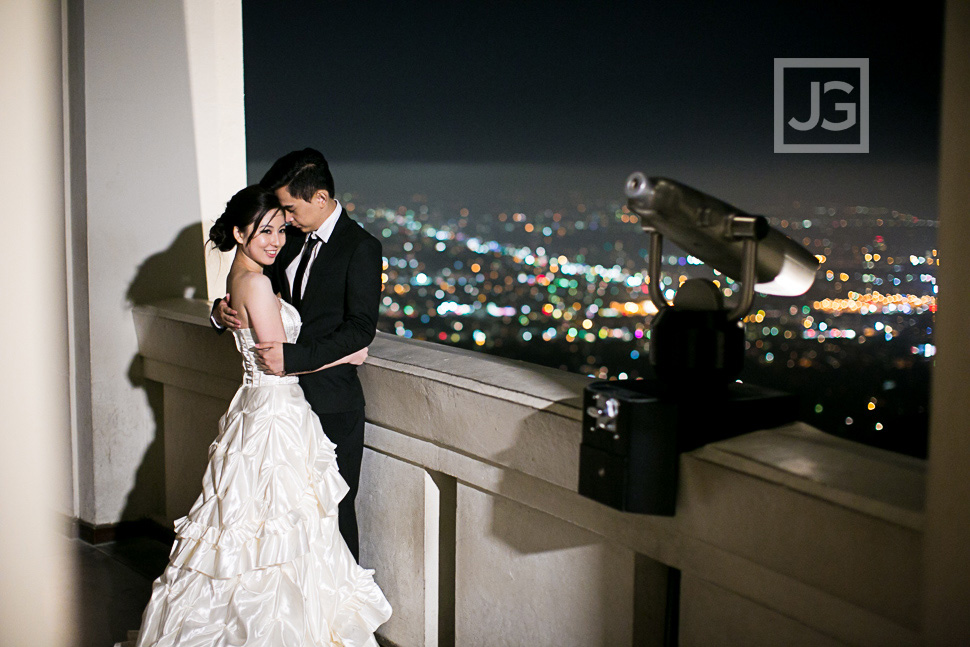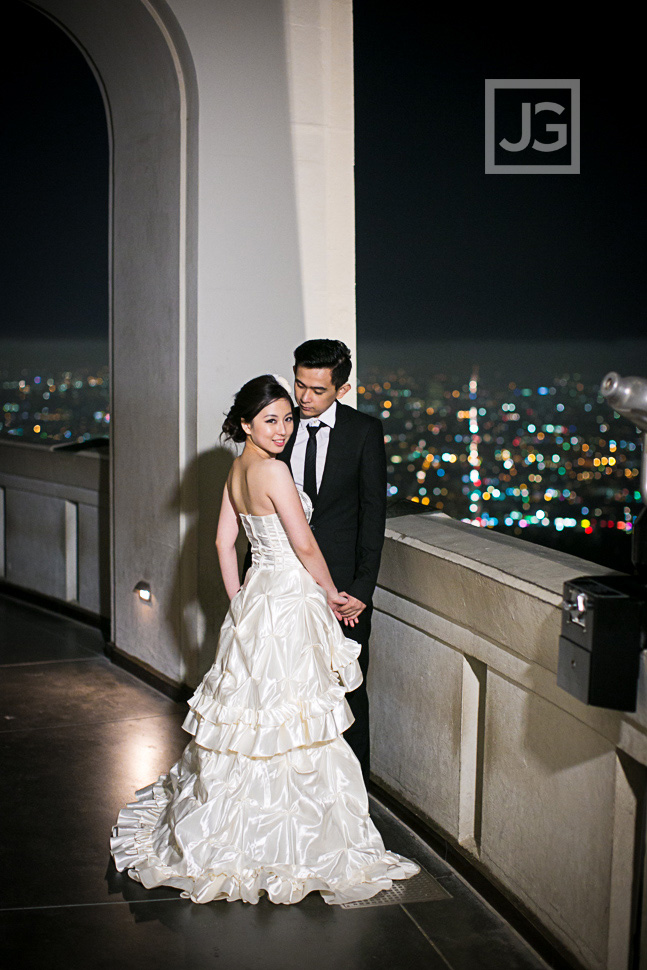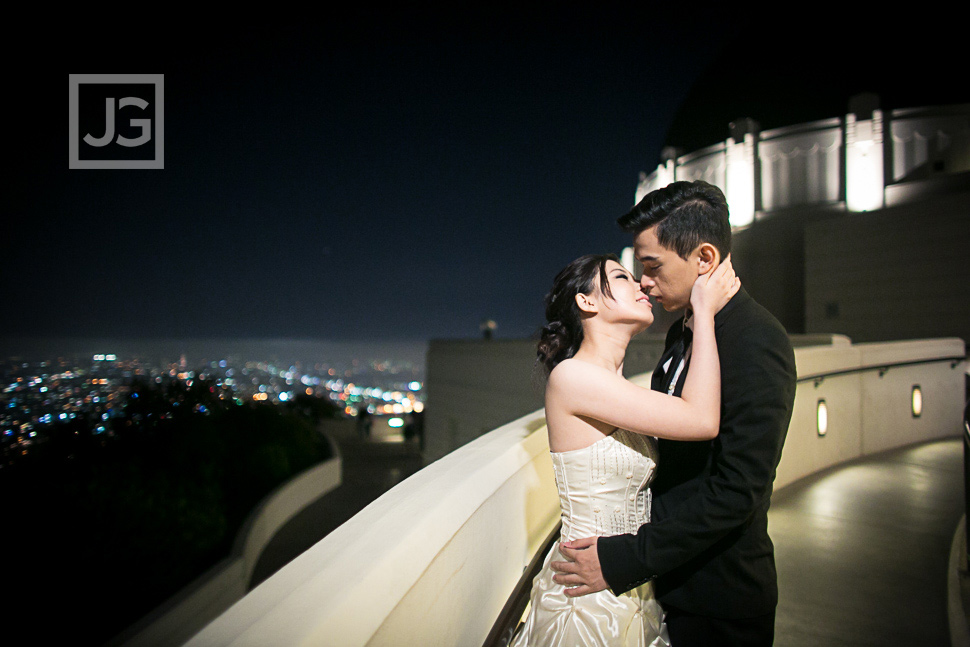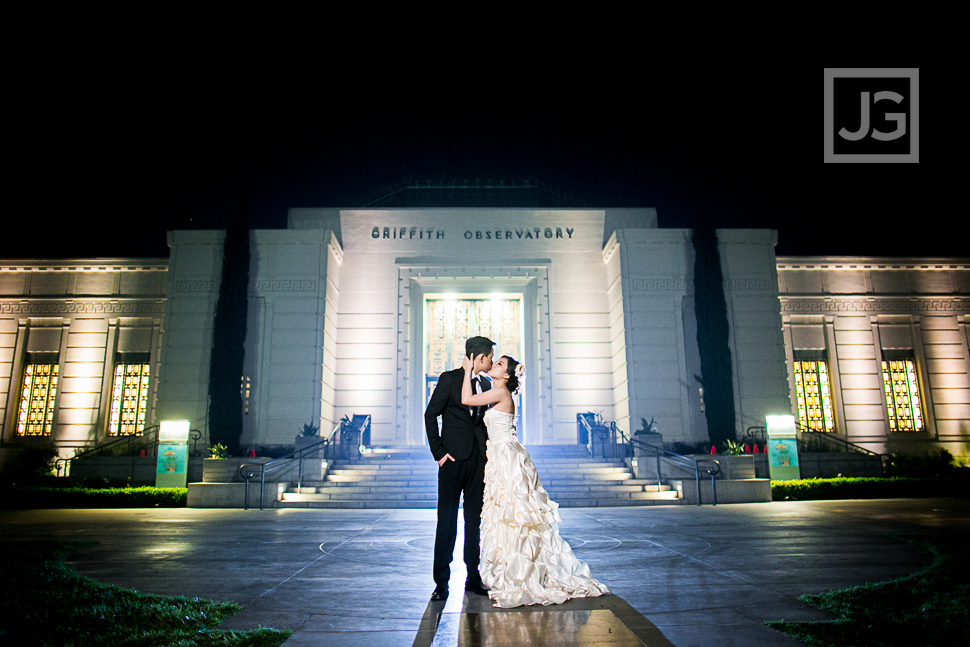 LACMA Wedding Photography (Los Angeles)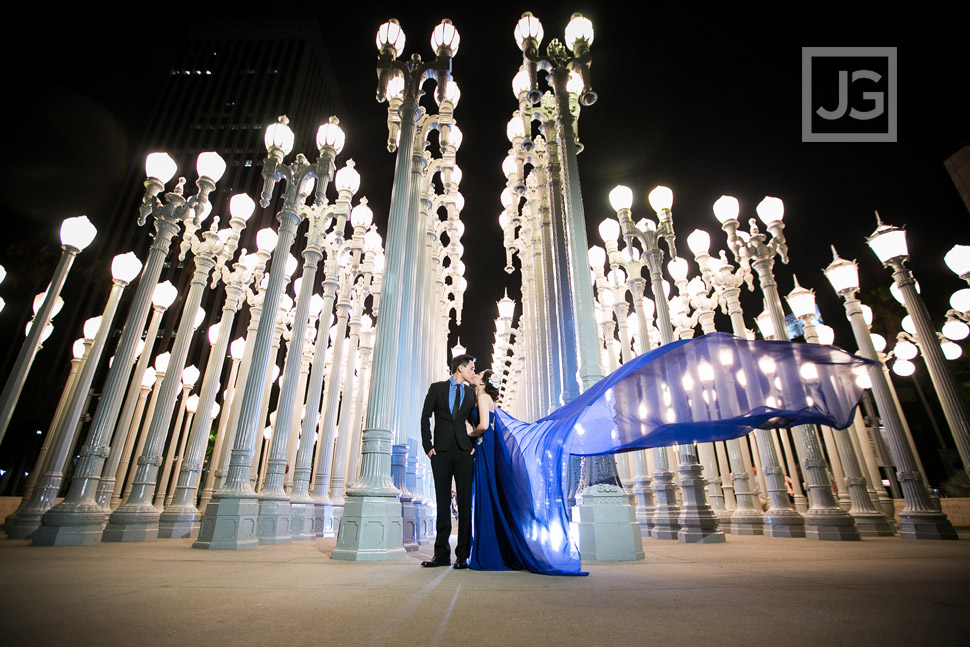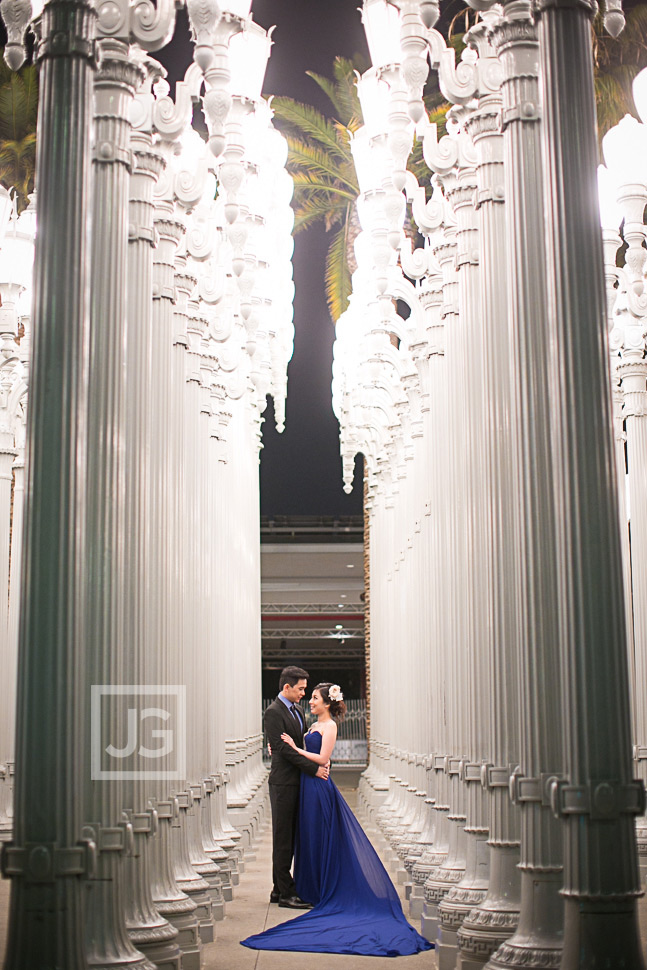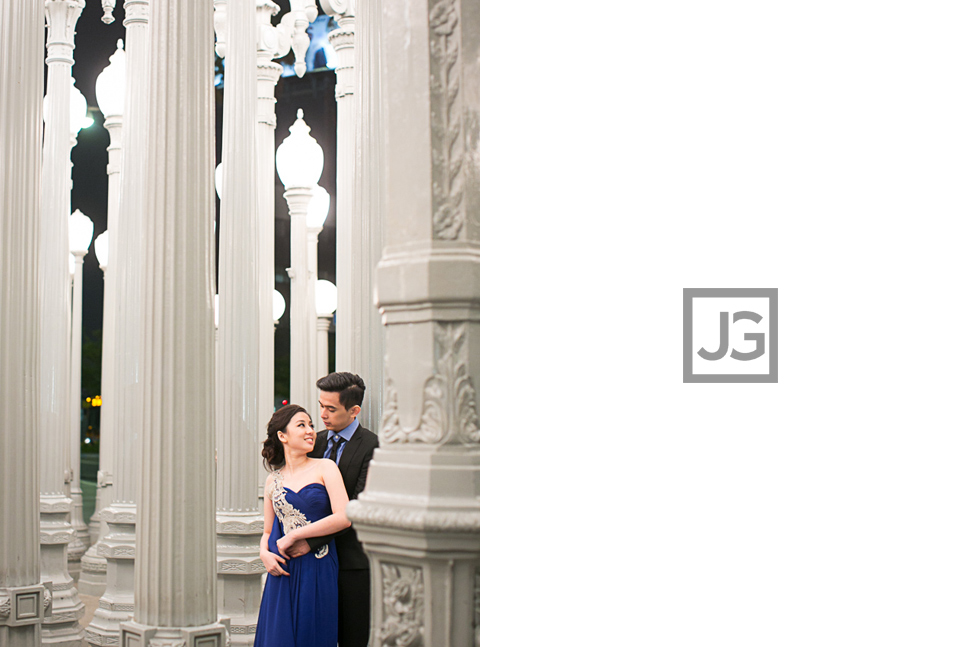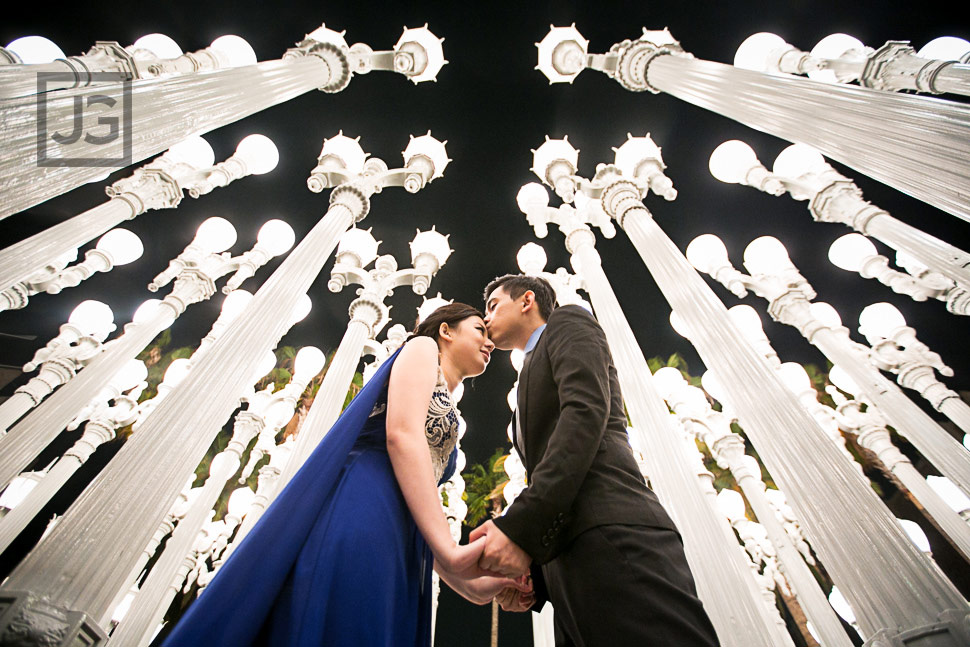 This article covers Los Angeles engagement photography, including Griffith Park wedding photography, LACMA engagement photos, and more in downtown locations. This includes the Walt Disney Concert Hall, the DWP Building, and Grand Park.
You can find more examples of our recent work on our Instagram account (@judyandgavin). For example, here is a post from this very shoot: