In a room filled with people, somehow their eyes met and her smile captivated his heart.  It was 7  years ago when Linda and Ryan met for the first time.   She moved down to LA from San Jose for school and she was introduced to him through a friend of another friend.  They hung out together a few times but it was always with a group of friends, though they both secretly wanted time alone with each other.  Until finally, 4 months later (Ryan, what took you so long?? Linda wanted me to add that part!! 😉 ), on Valentine's Day of 2008, they went on their first official date together. So read on for our day of Santa Monica engagement photography with more in downtown Los Angeles!
Linda and Ryan is another perfect example of what true love is [regardless of distance]!! Later that year, Linda moved back to San Jose after she finished school and got her nursing license. They had a long distance relationship for two years and it only made their love for each other stronger by the day. Each time they saw each other, it was even more special. And finally in 2010, Linda moved permanently to LA to be with Ryan. I'm so happy that they are now together in the same city and that they will be sharing forever together!!
"What's meant to be, will find a way…"
Santa Monica Engagement Photography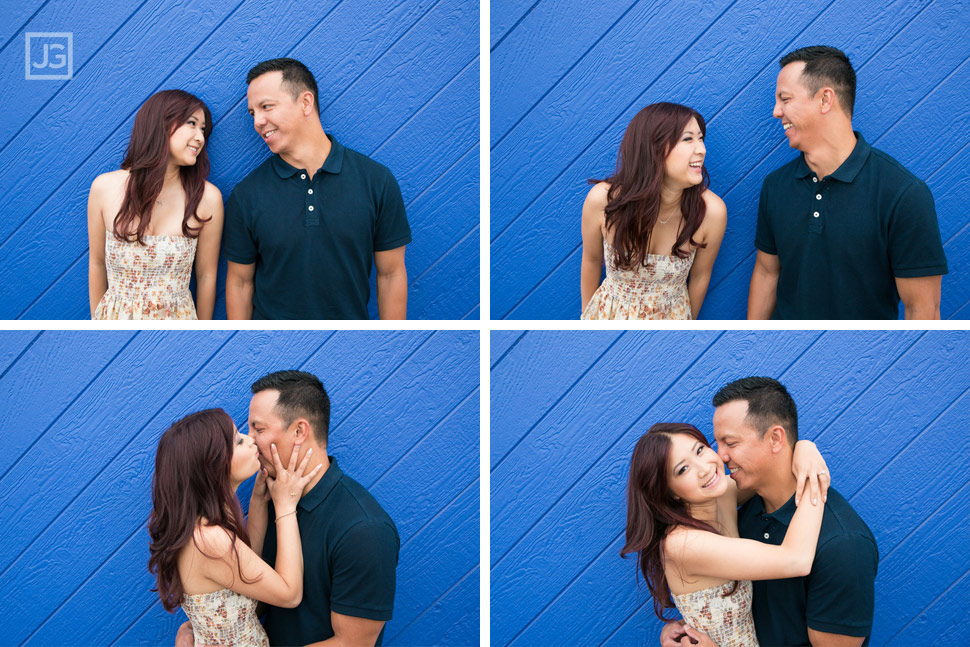 We started the engagement photography session at the Santa Monica Pier. We love sequences like this that show our couples being themselves. Then they setup a nice little picnic spread at the beach.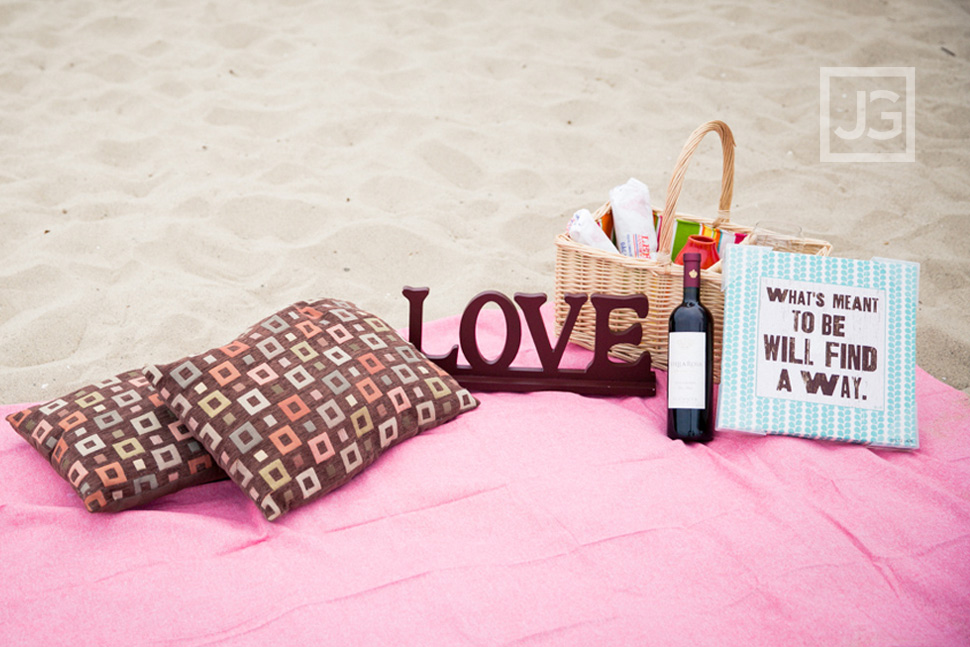 They are so cute together. Awesome having a picnic with the Santa Monica Pier and coaster in the background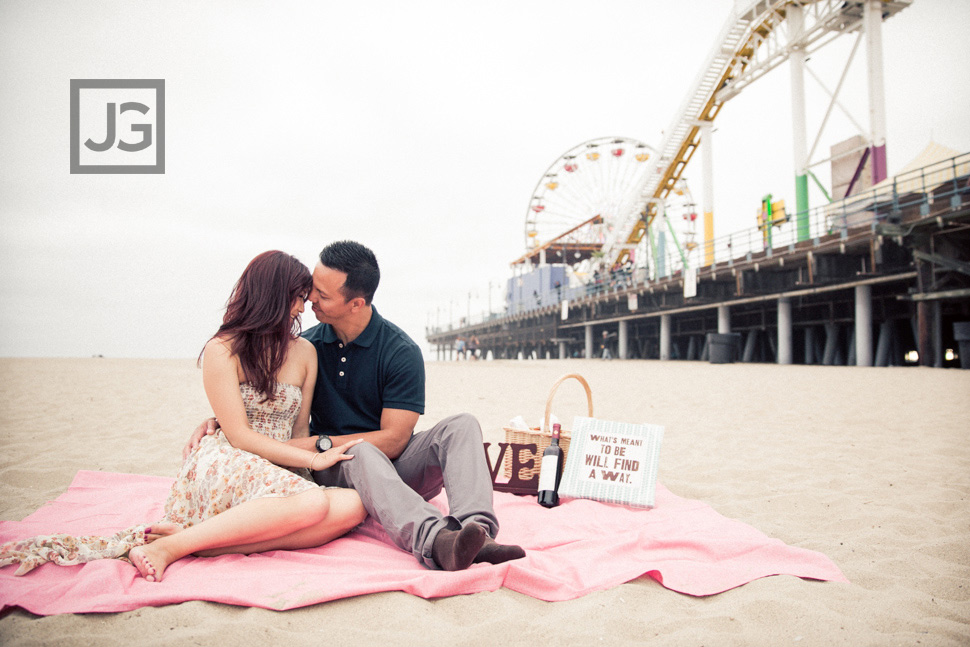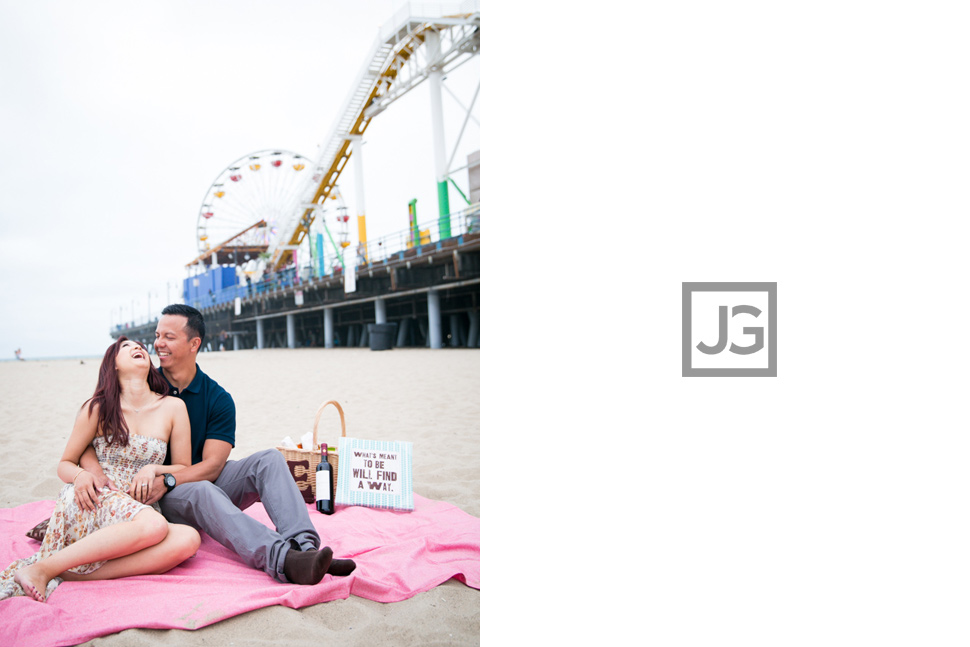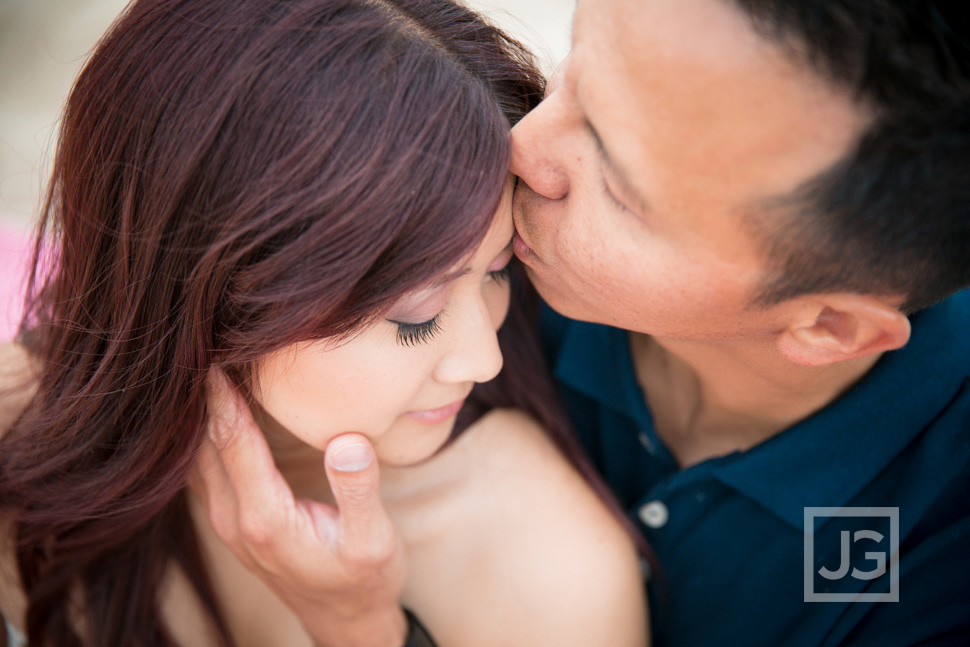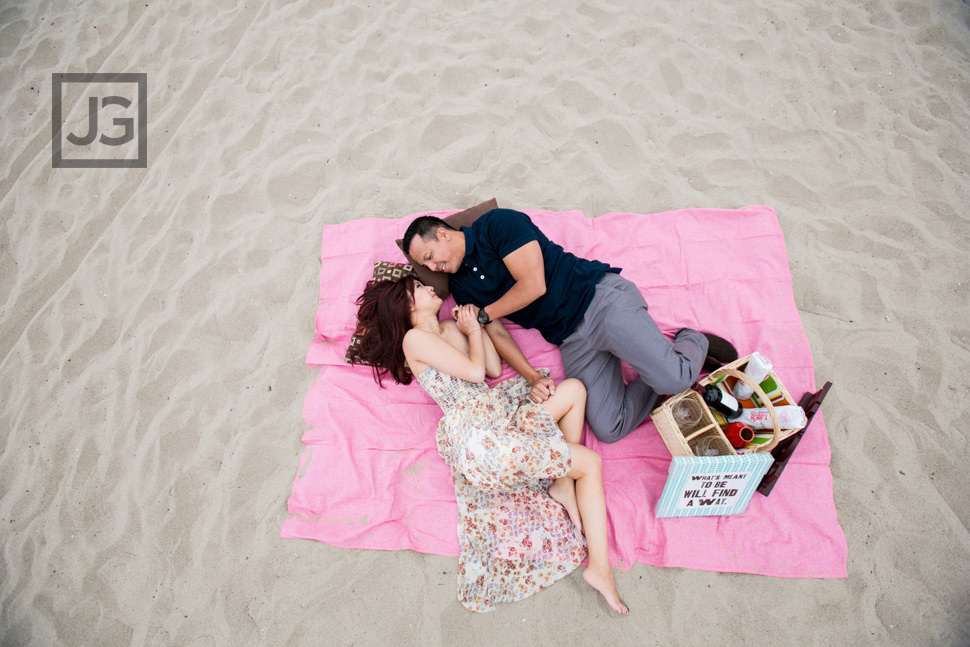 It was pretty gloomy along the coast when we did their engagement session. However, we were lucky to get these awesome & unique rays of light beaming through the clouds in the far distance. It was so beautiful!!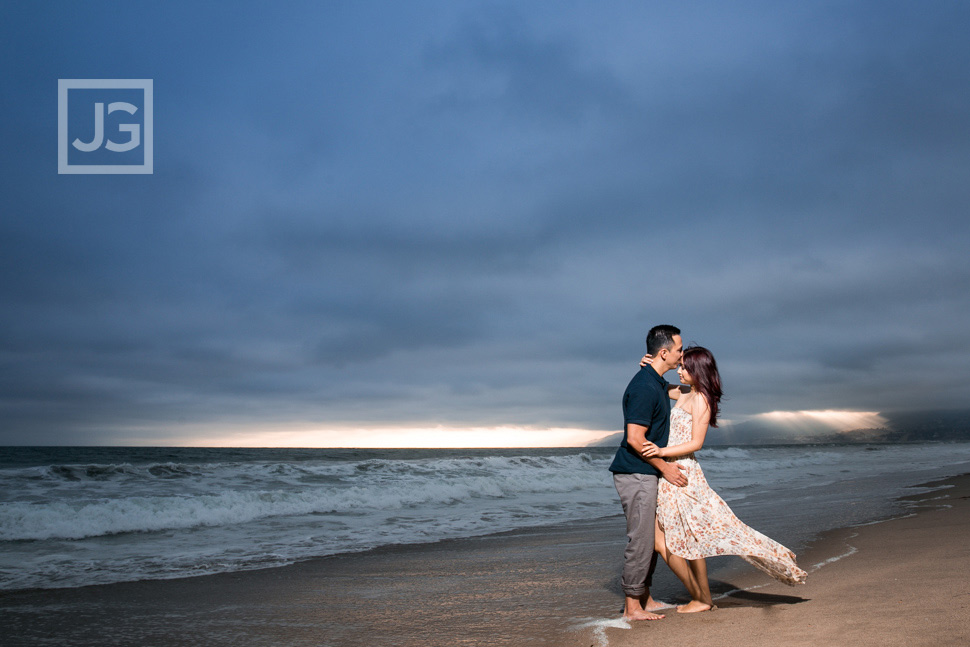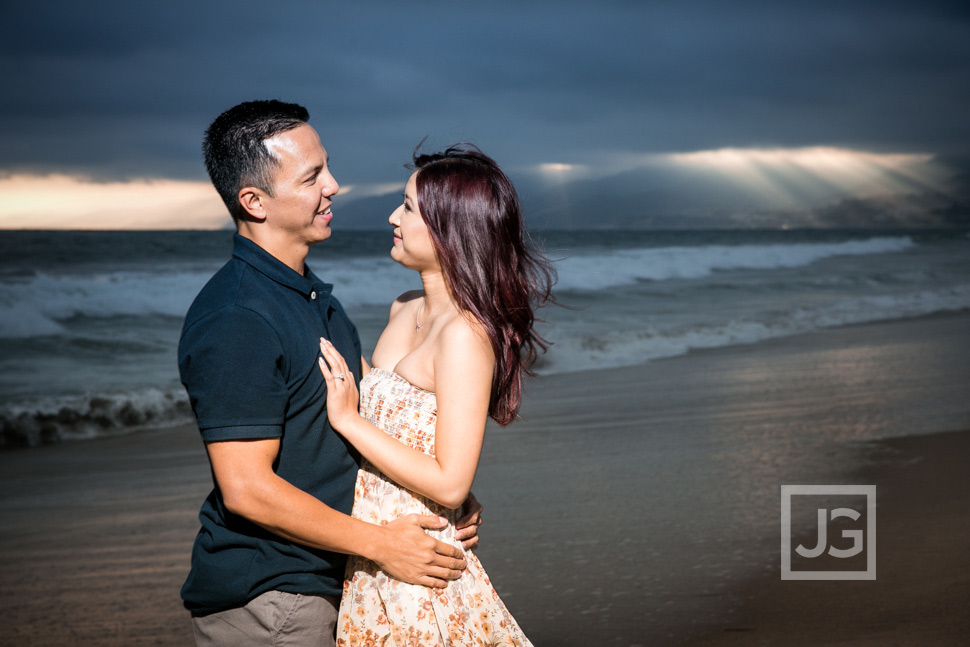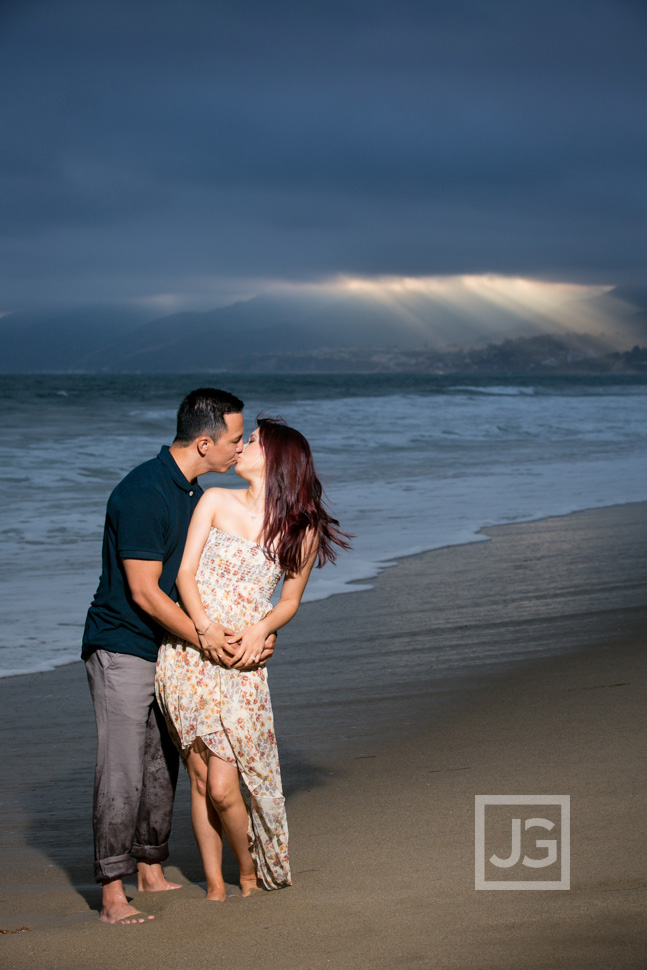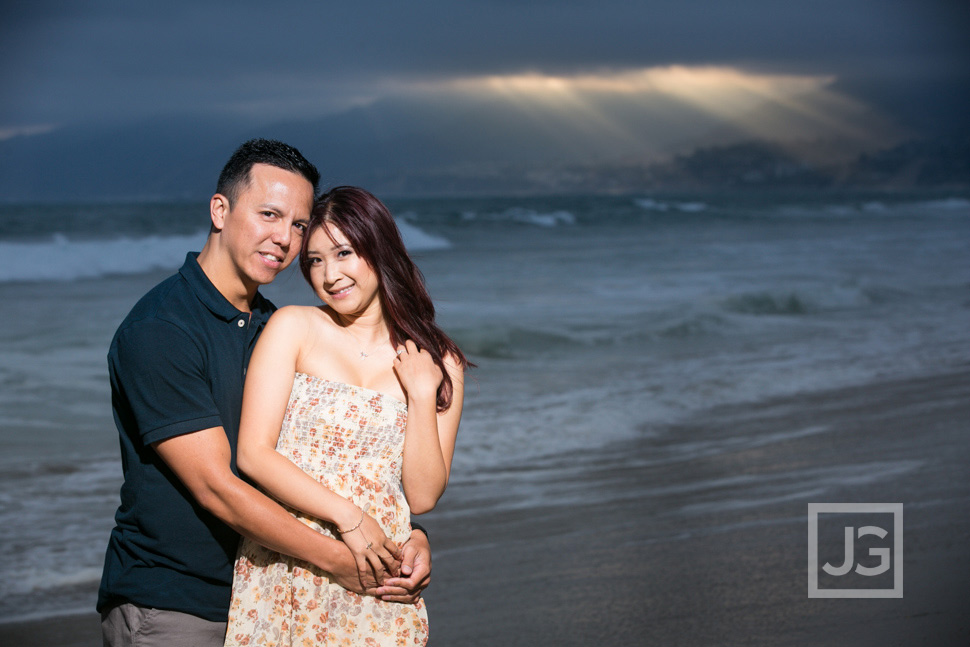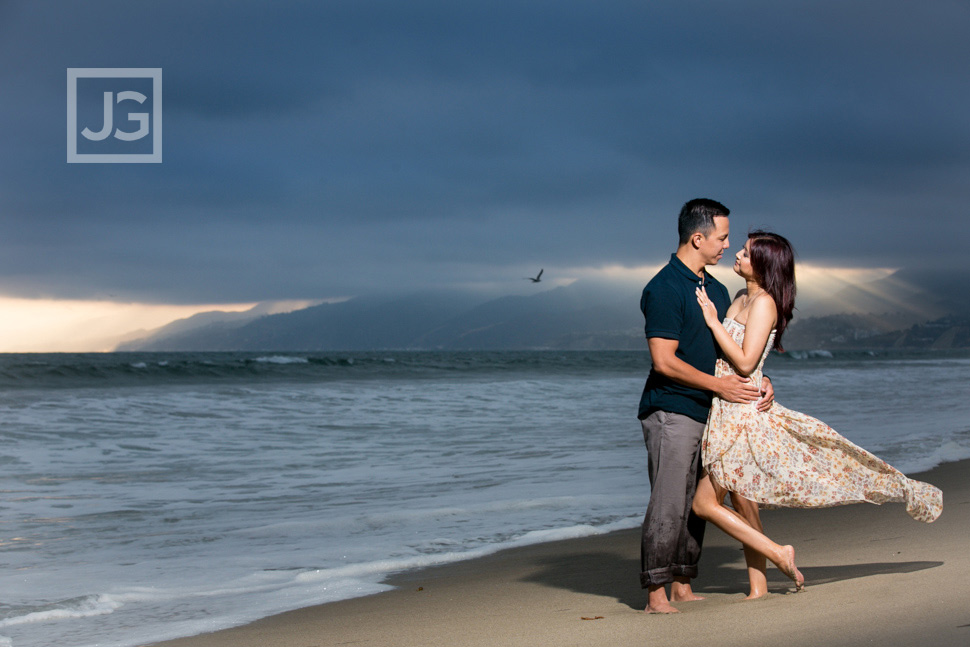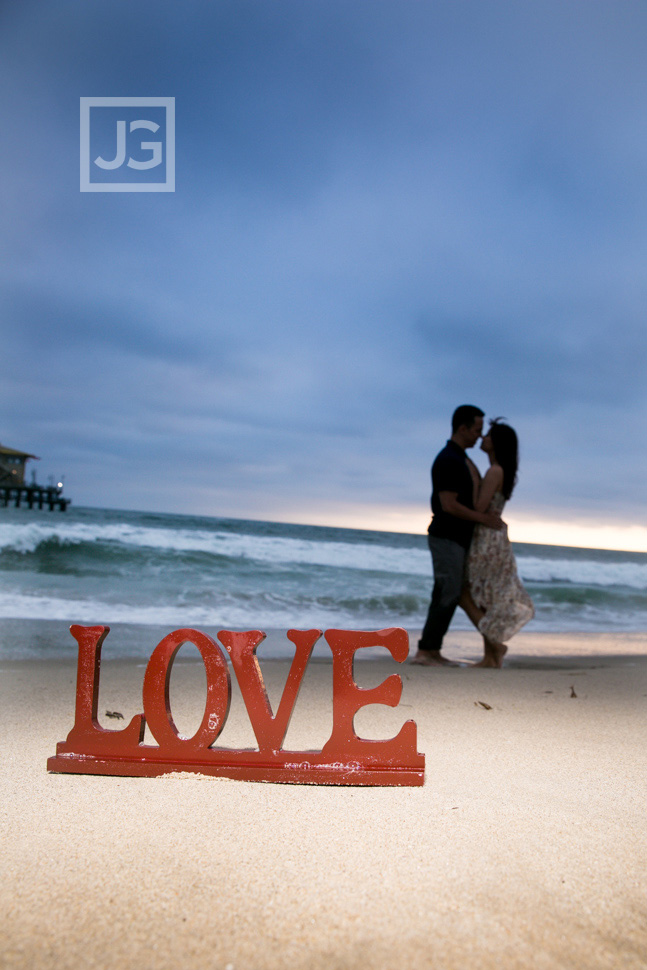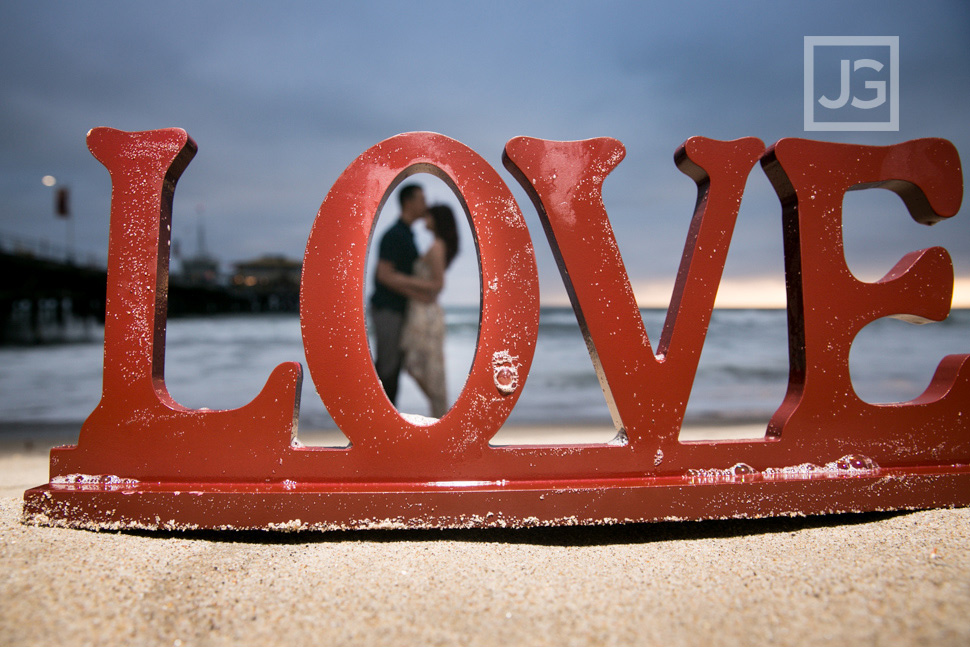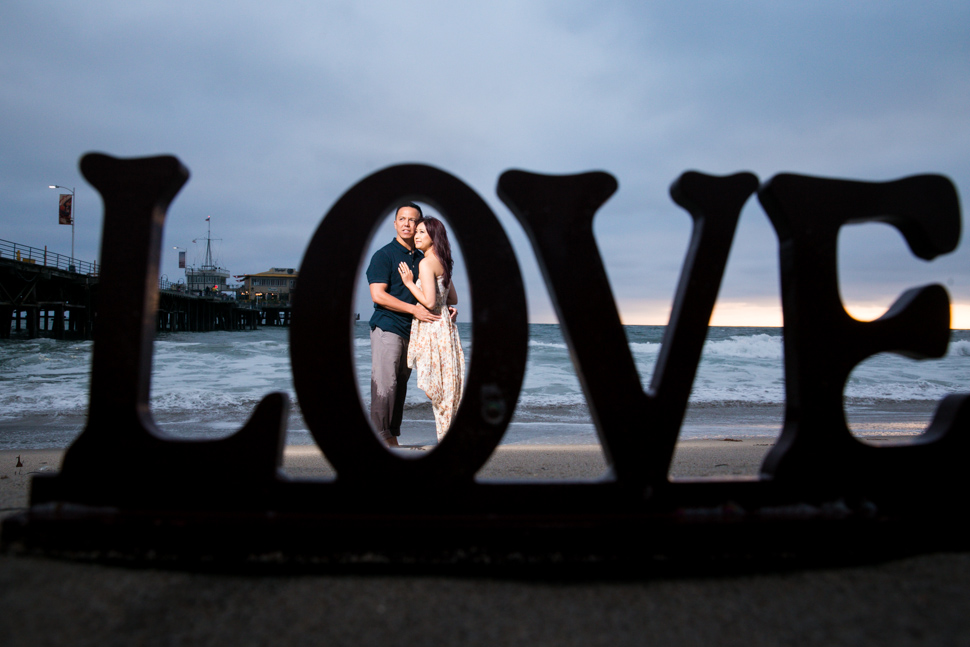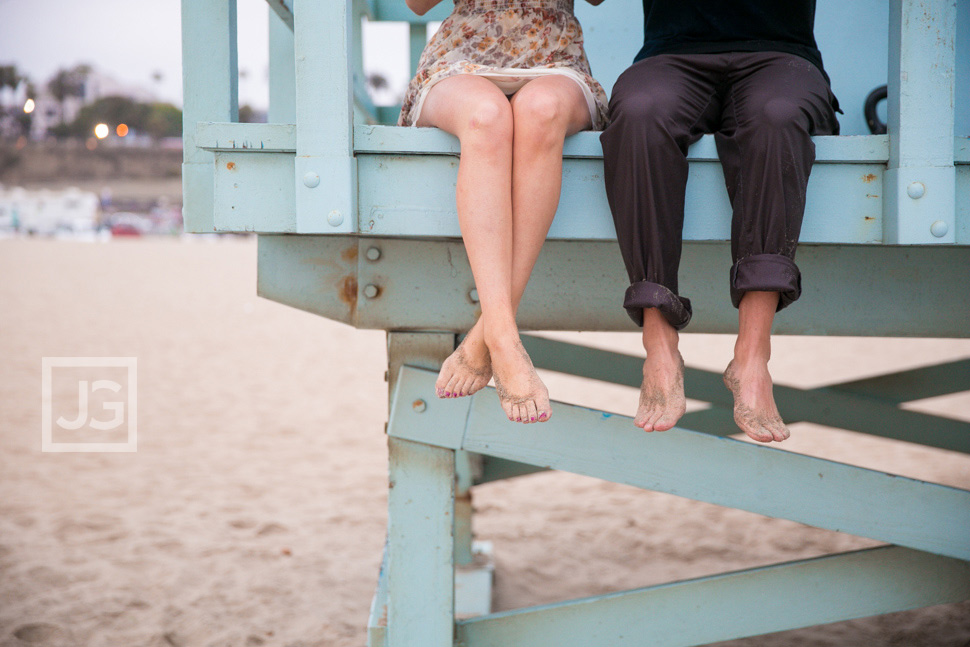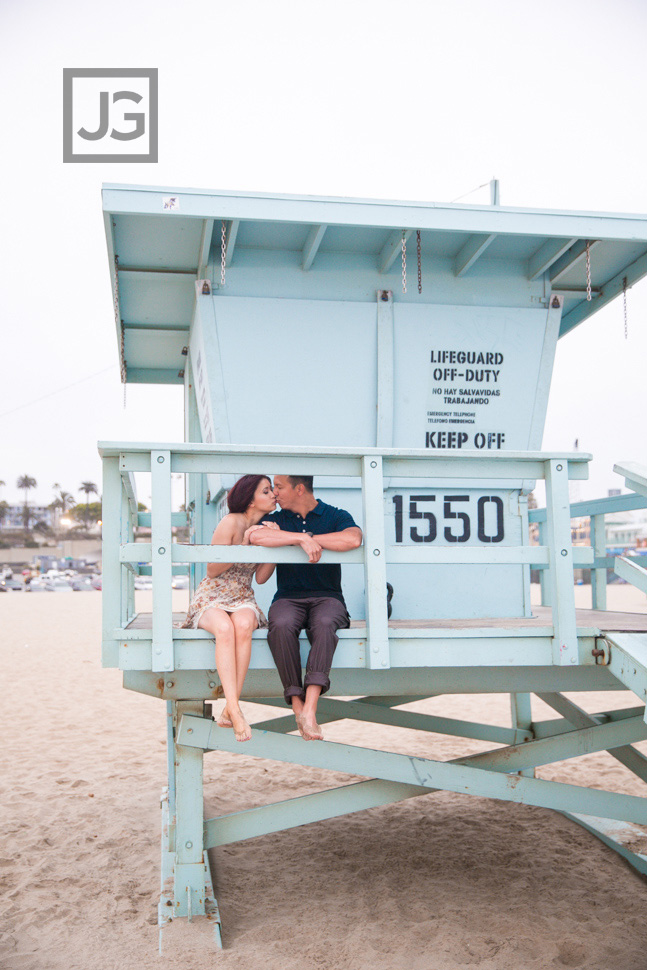 Downtown Los Angeles Engagement Photography
And because it was gloomy all day, the overcast clouds made for an awesome backdrop against the downtown Los Angeles skyline!!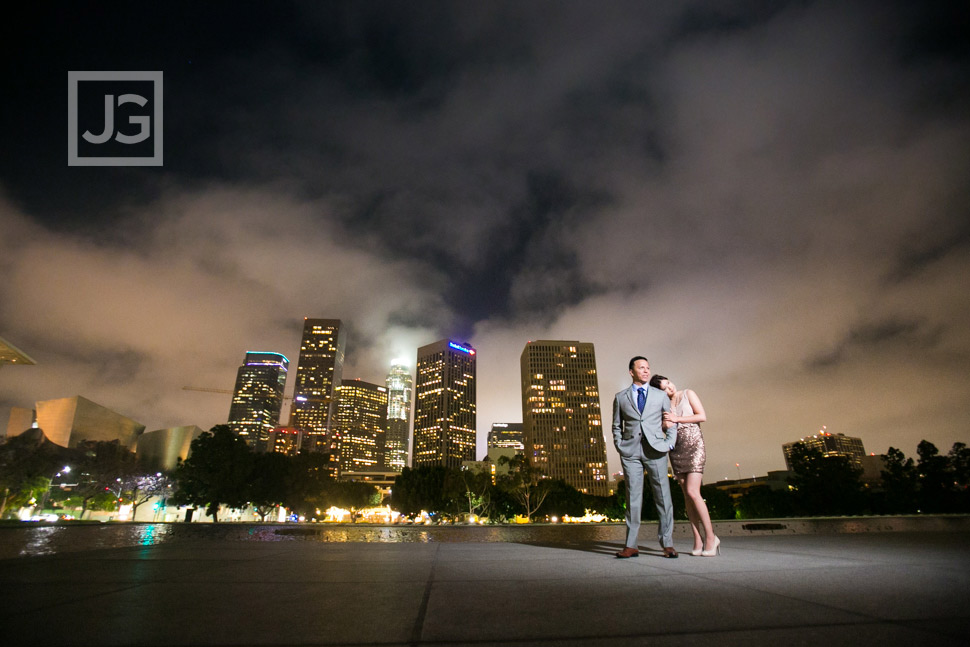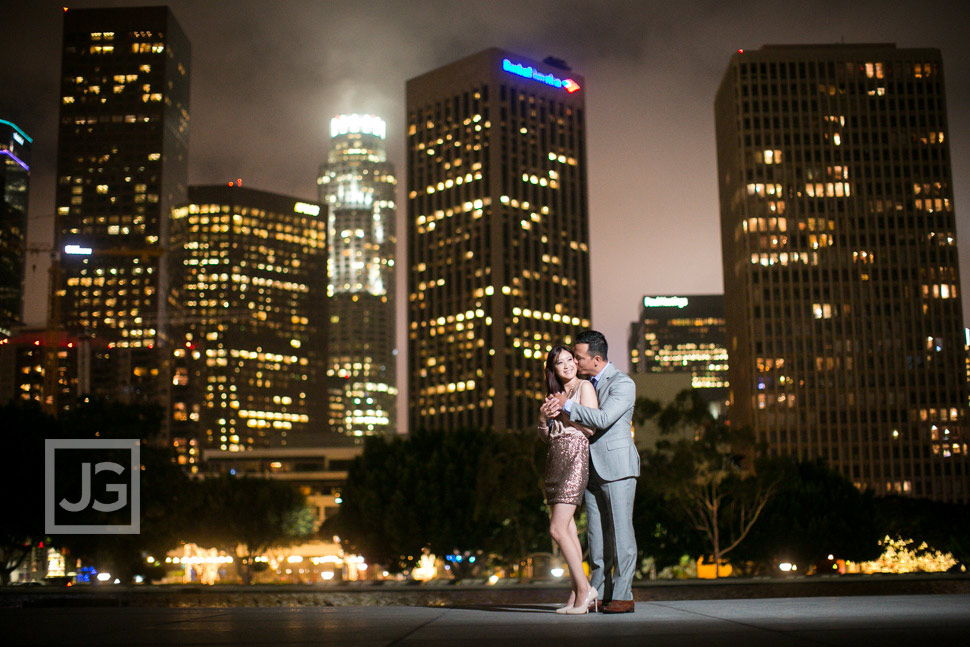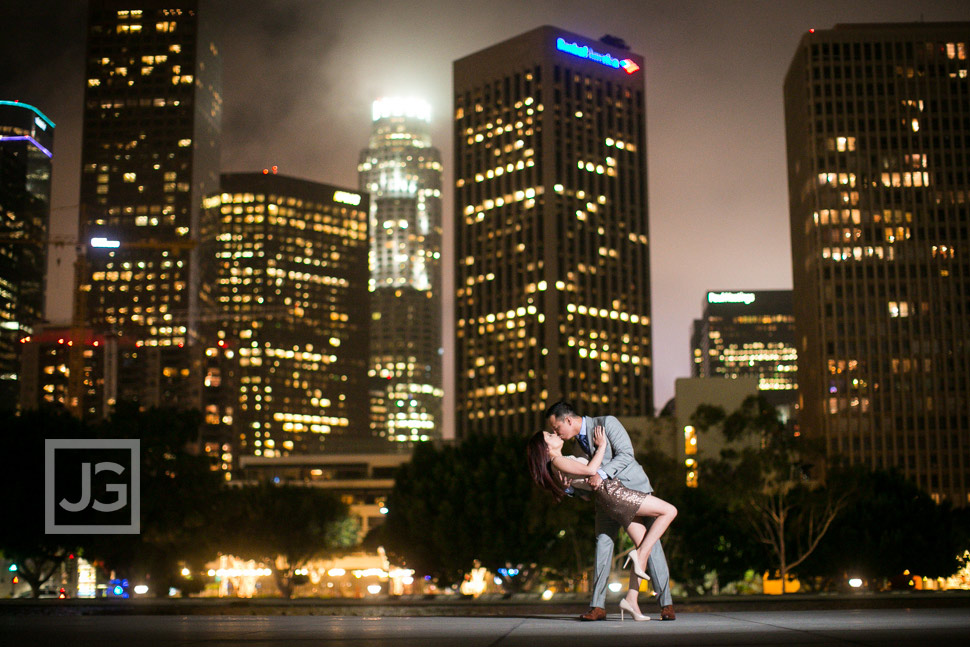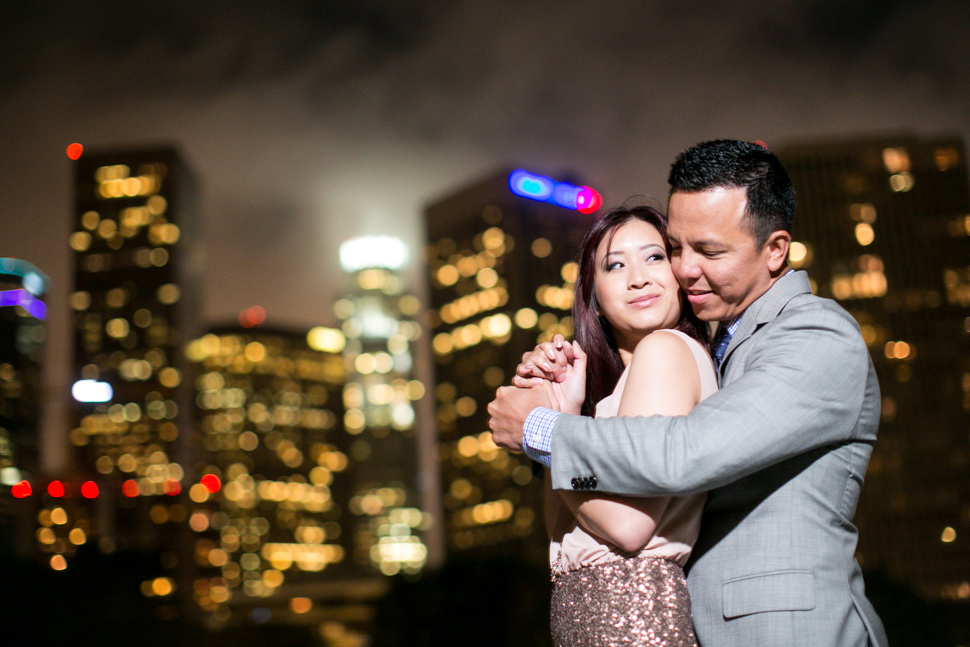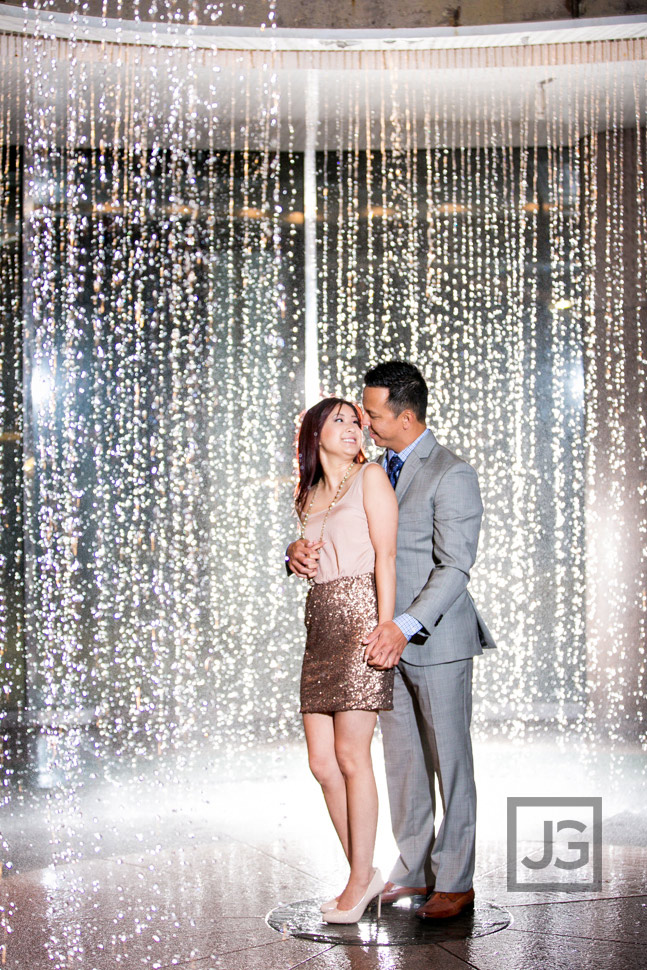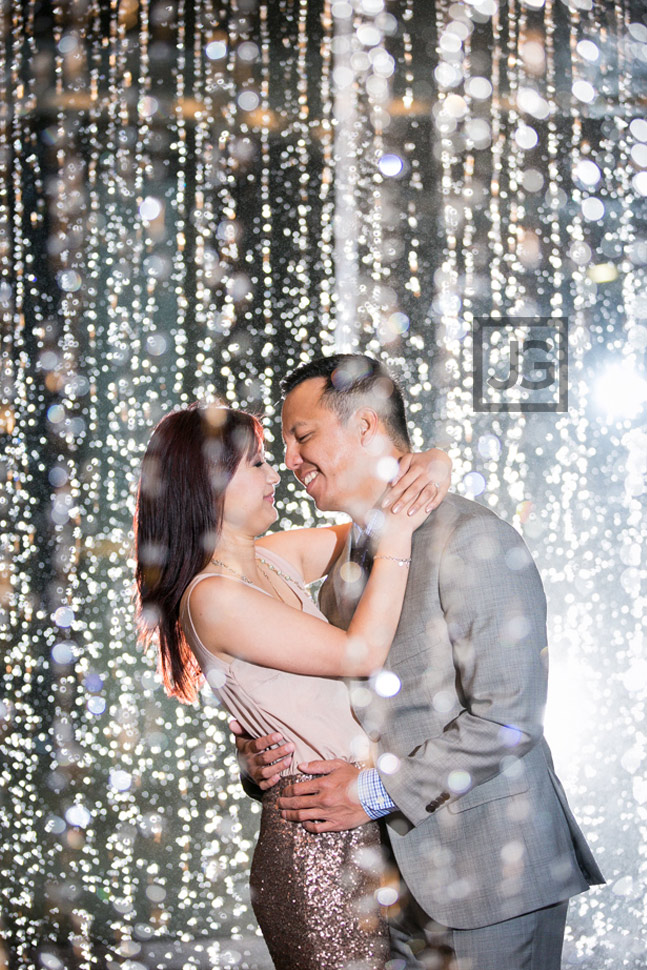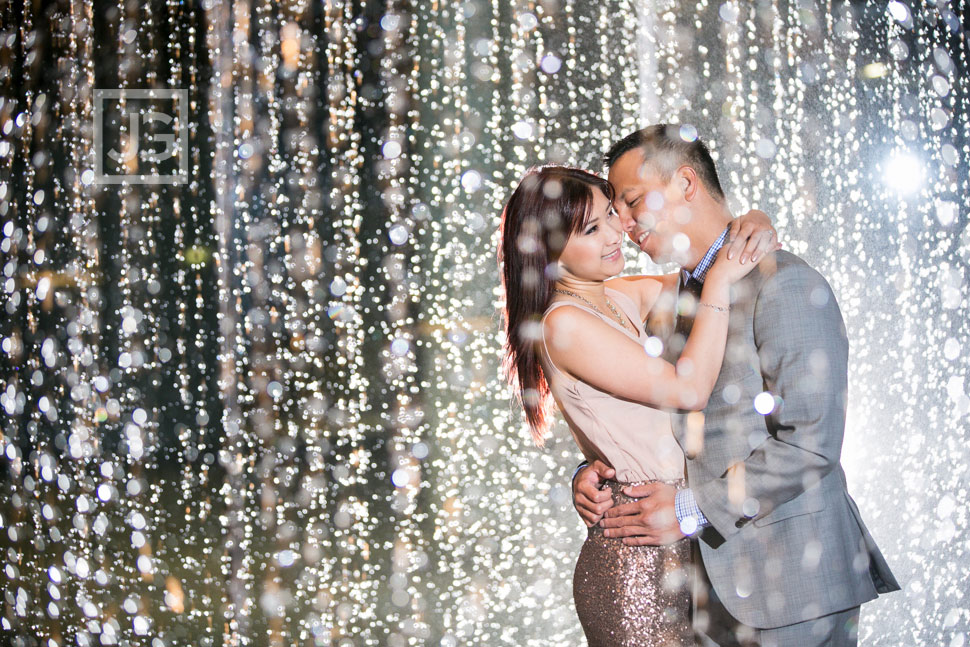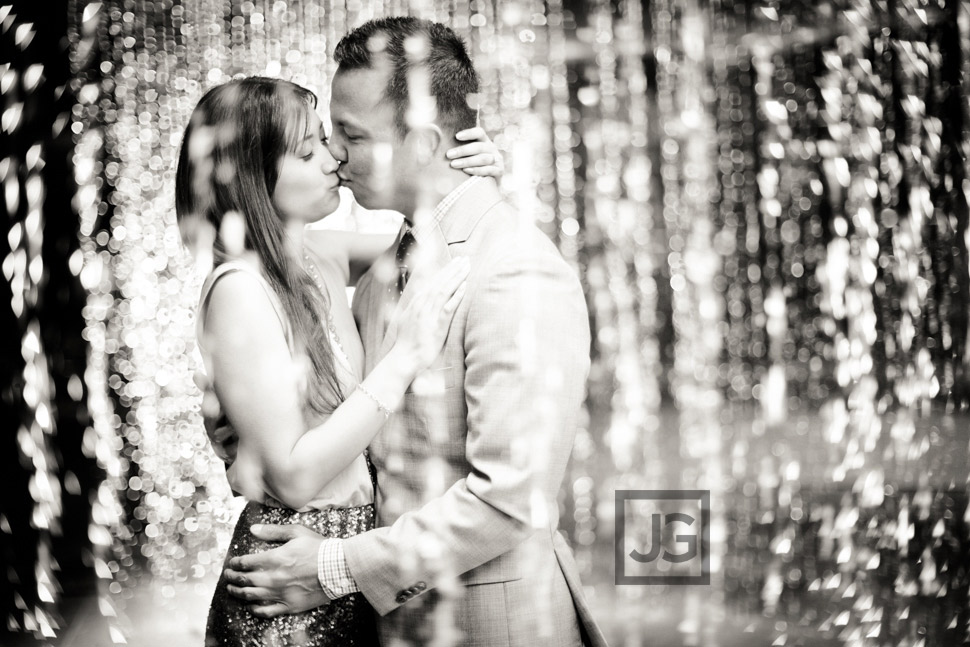 So now that you've seen engagement photos that we did at Santa Monica Beach (Pier) and Downtown Los Angeles, please take a look around the rest of our website for more examples of our art and hard work. We have more engagement photos taken at waterfall-like water fountains, for example.