When Miranda told me that she and Jordan wanted to do their engagement session where there were railroad tracks, tall weeds and orange groves, I was super excited because I've been looking for such a place!!  "Well… look no more" says Miranda!  She found a road somewhere in Redlands that had all the above.
We started off at an abandoned train station… (somewhere in Redlands).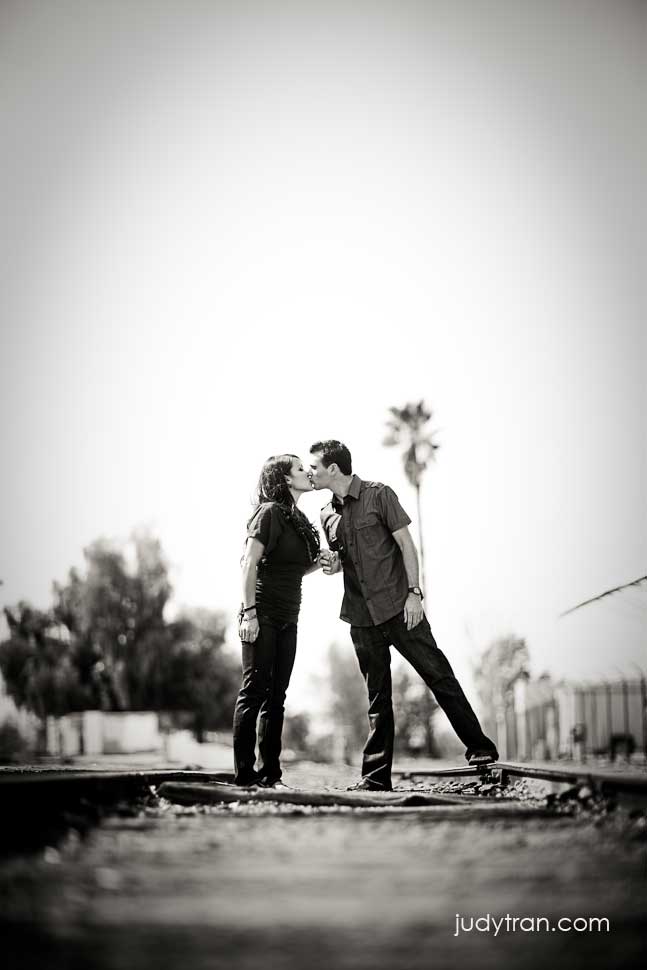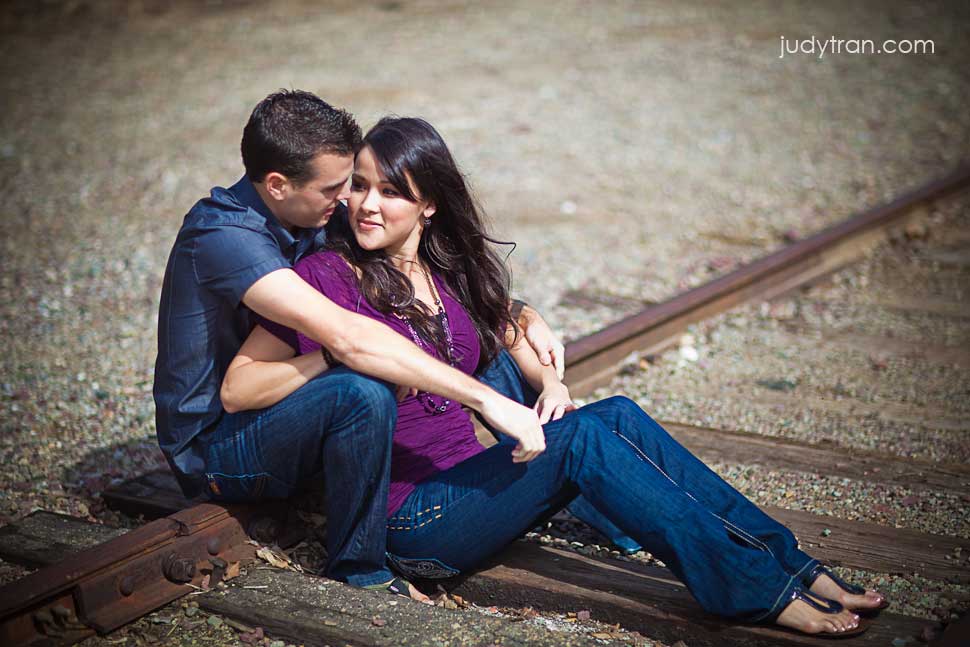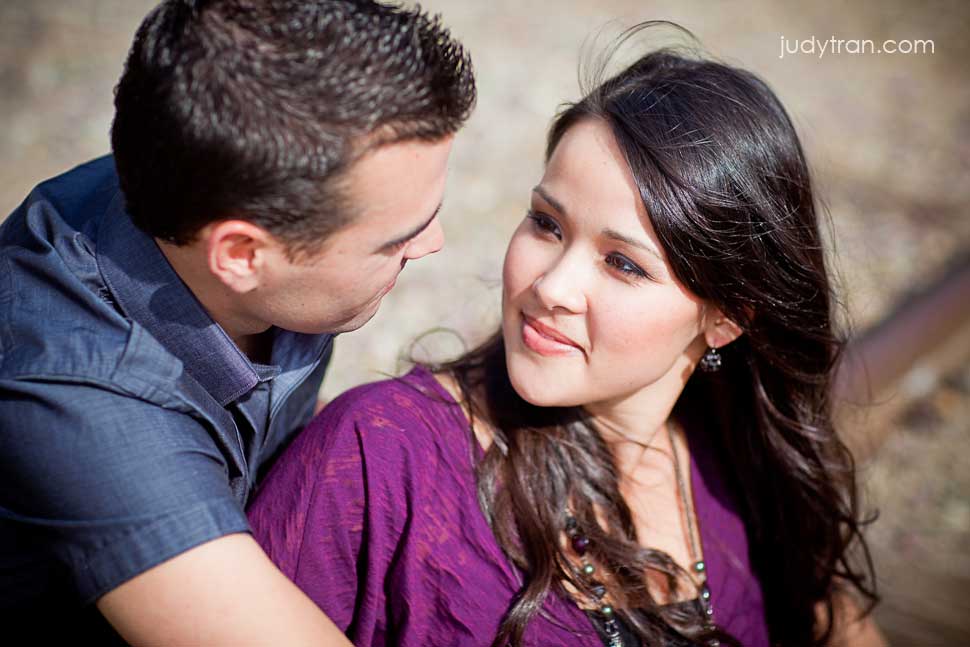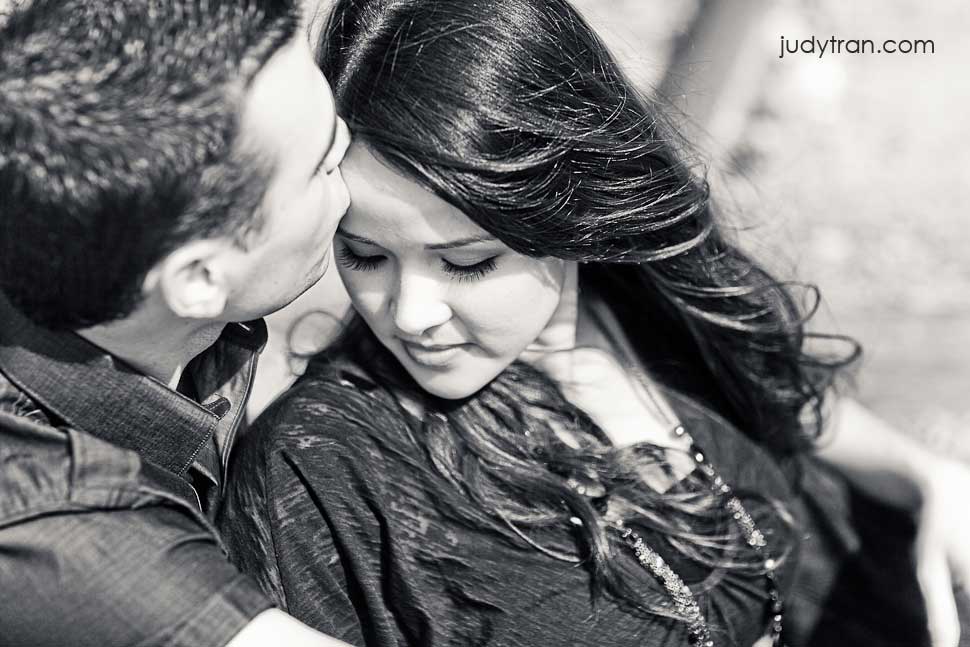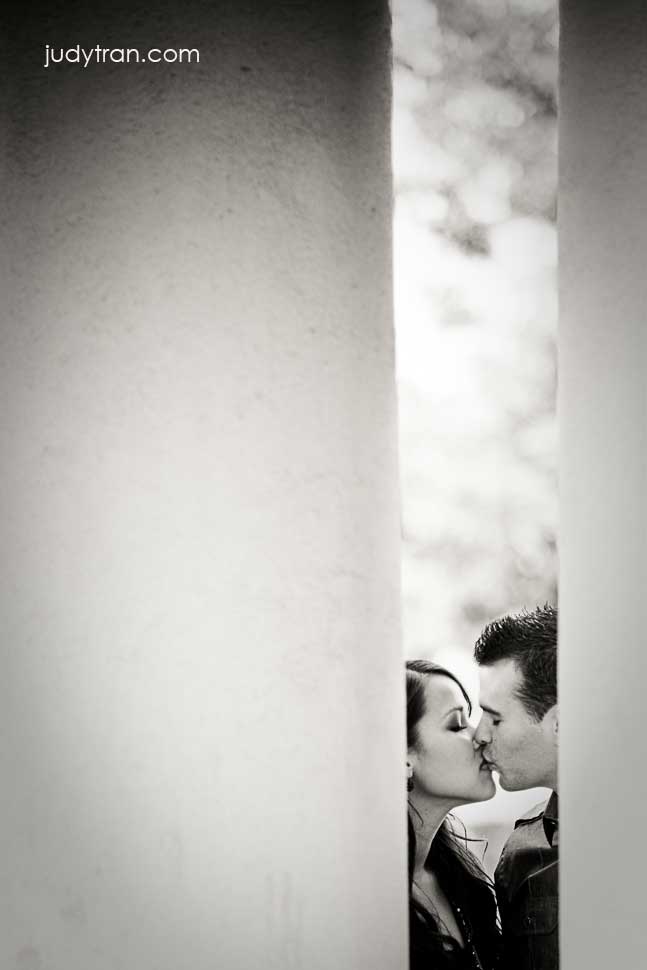 We drove pass their wedding venue on our way to the second location.  It's a BEAUTIFUL mansion!!  Here are some quick pictures in the front of the mansion.  We're saving pictures at this location for the their wedding day!!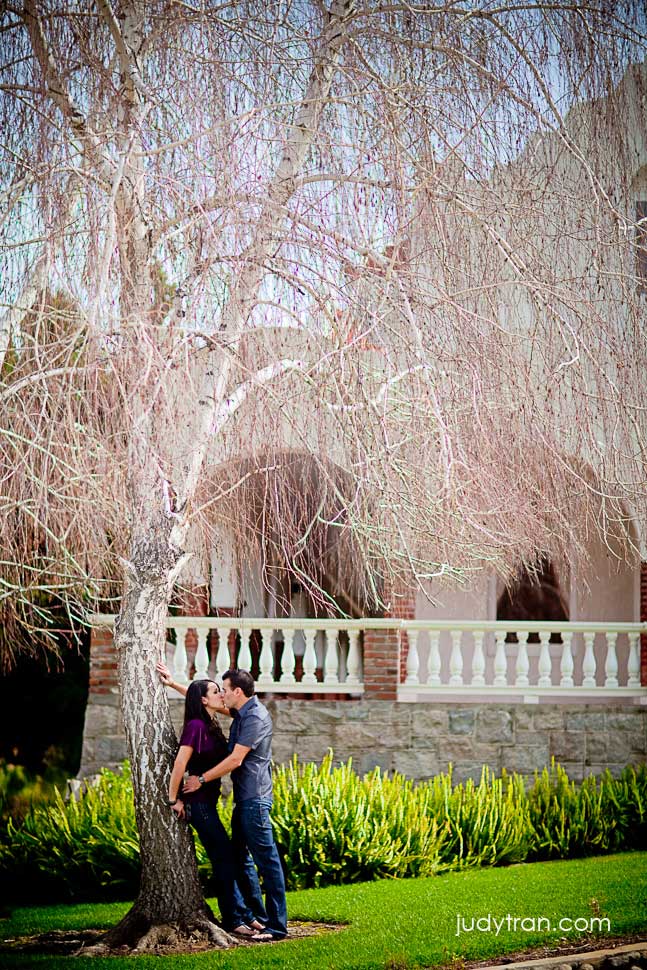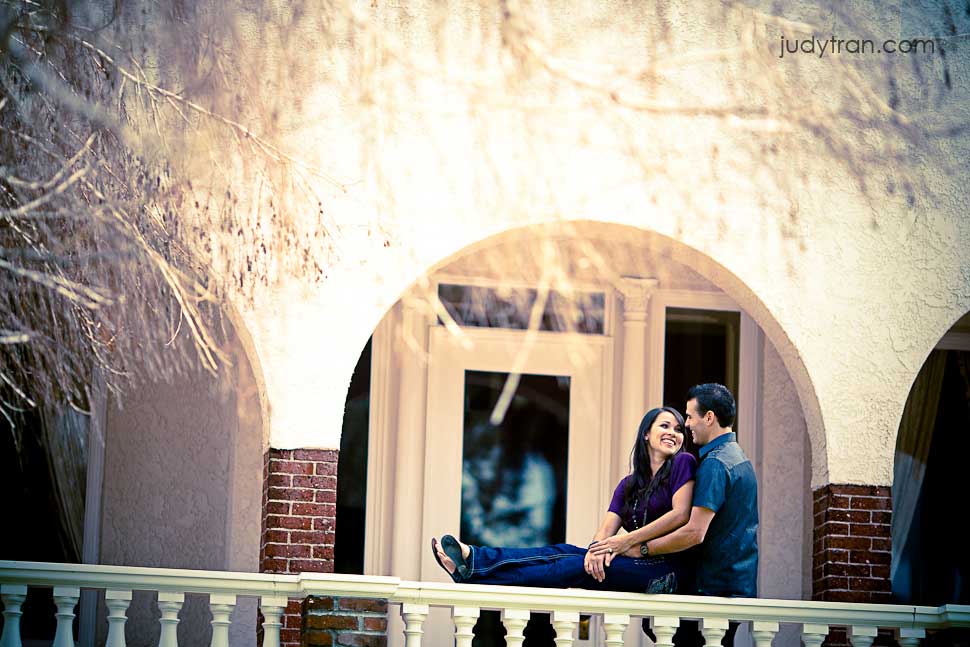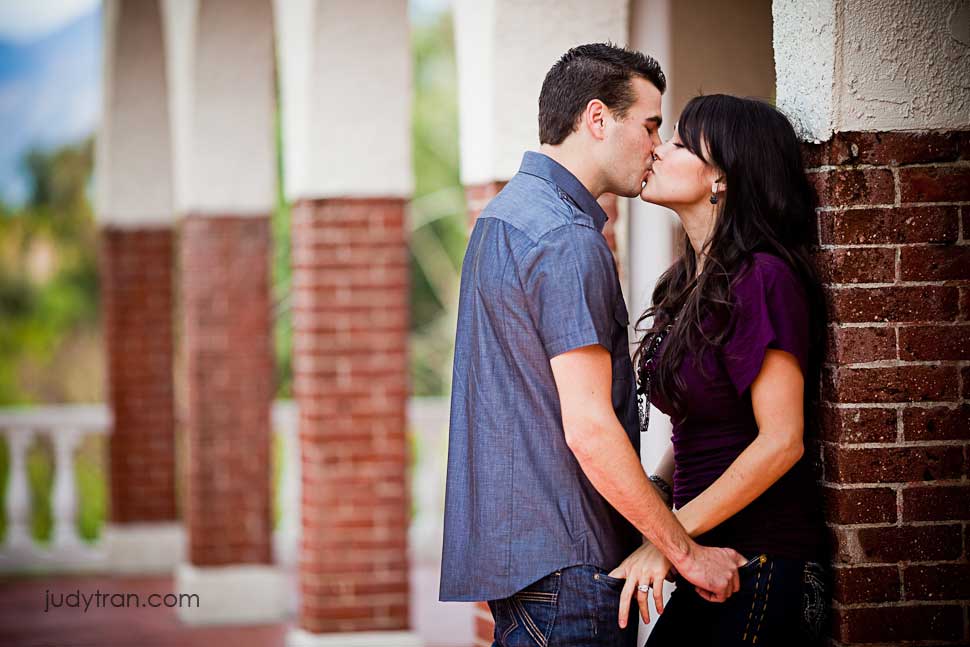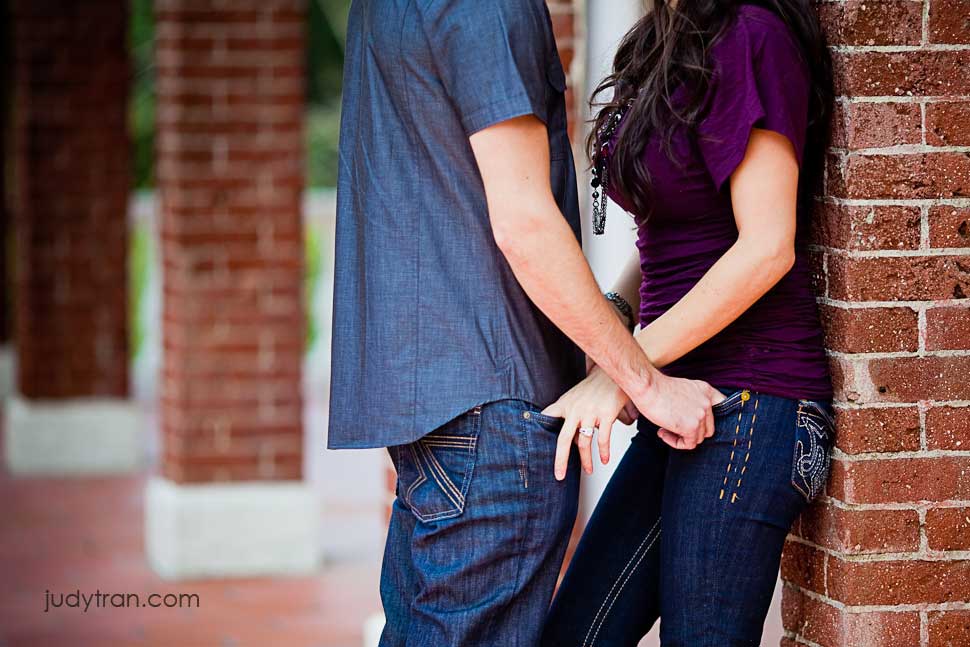 So… we finally pulled over after Miranda was done teasing me with so many beautiful locations up and down that road.
Some of the places where fenced off so we joking said… "haha… imagine if someone weird dude comes out with a shoot gun and tells us to get off his property."  Funny thing is… after we said that, we looked on the floor and there were a couple rounds of shoot gun shells!  Miranda, Jordan and I decided that it would be best that we stay the heck out of that property!!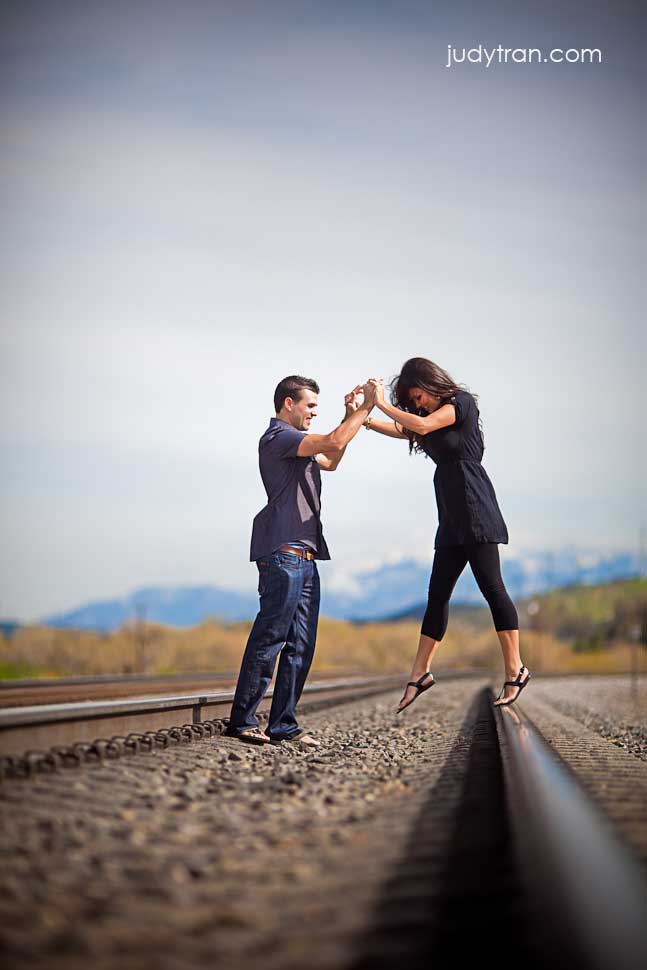 I completely forgot that some of the dry weeds have torn and ouch do they hurt when you walk through them!!
Here are my favorites…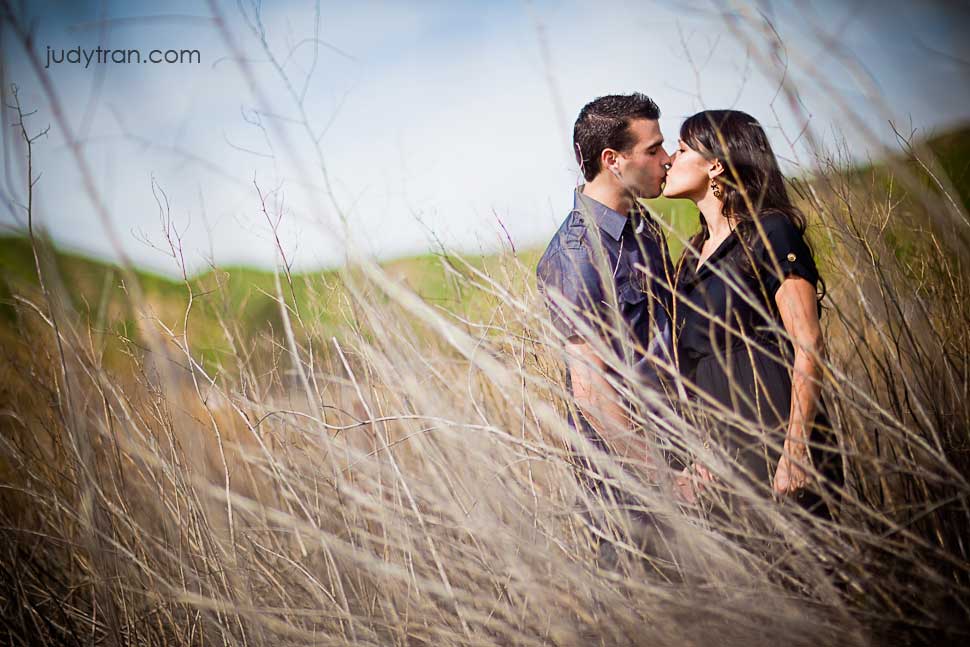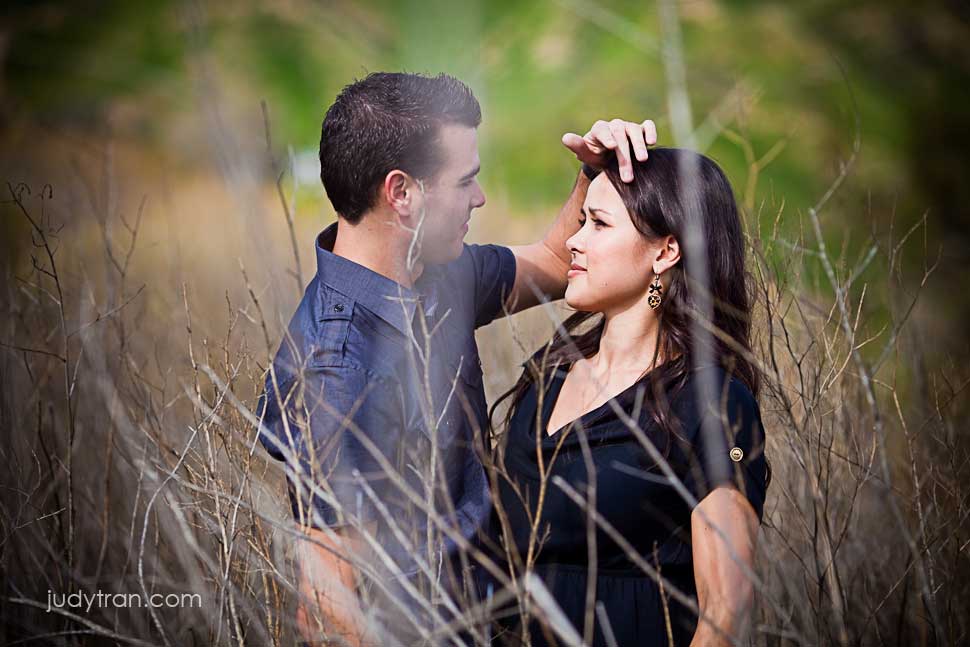 I've always thought a kiss on the forehead is "UPER" yes… "Uper" cute!!! There's something that is so genuine about it…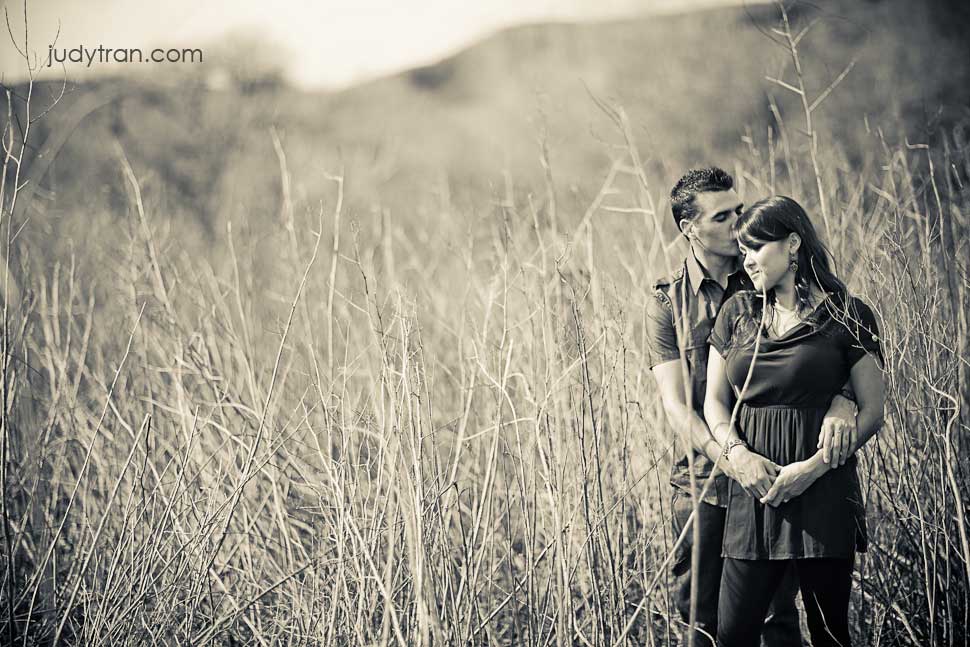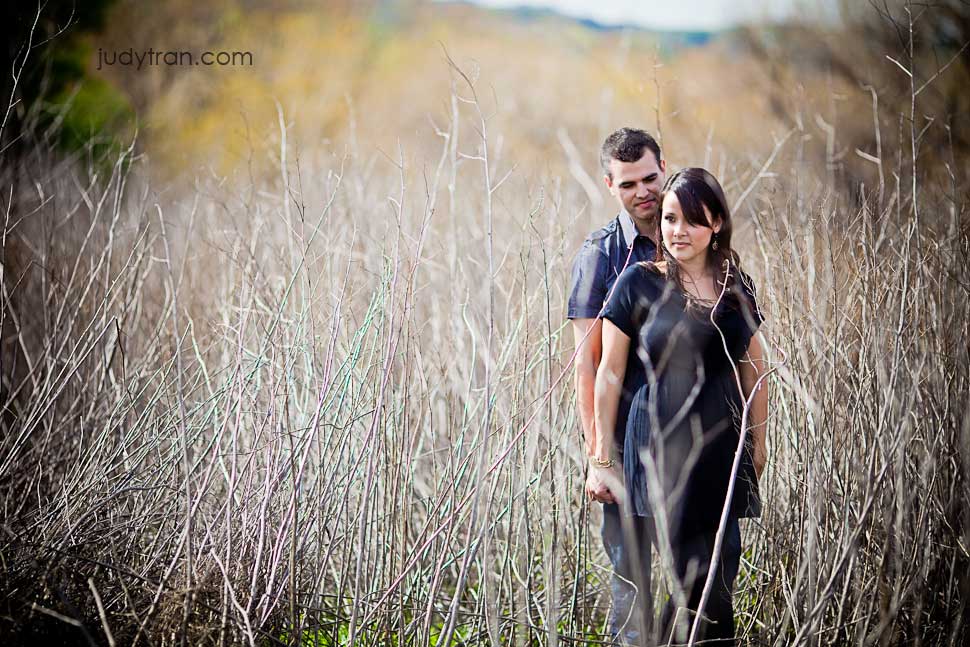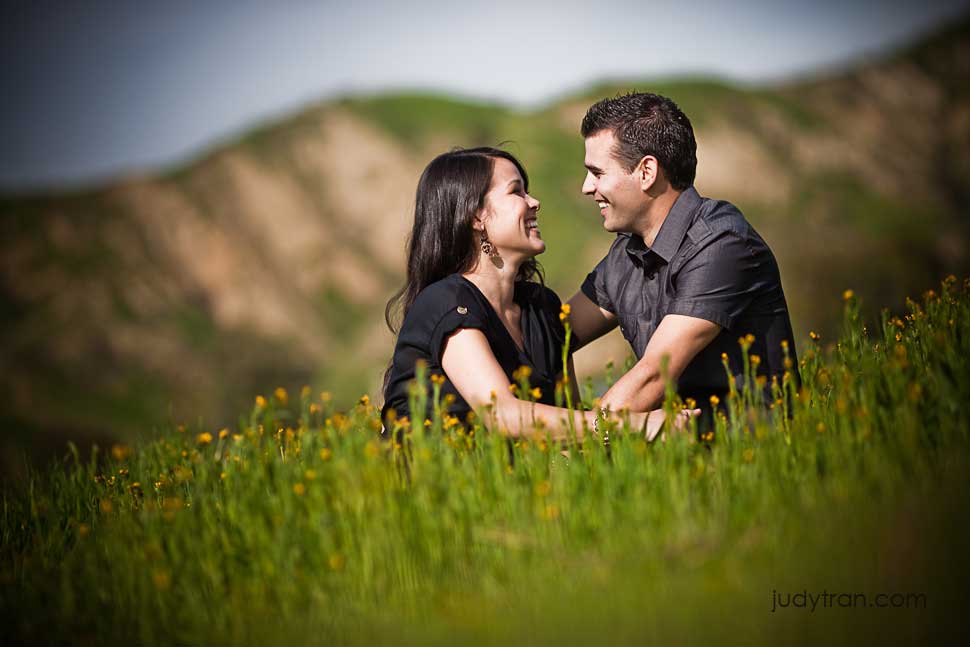 I LOVE this picture!!!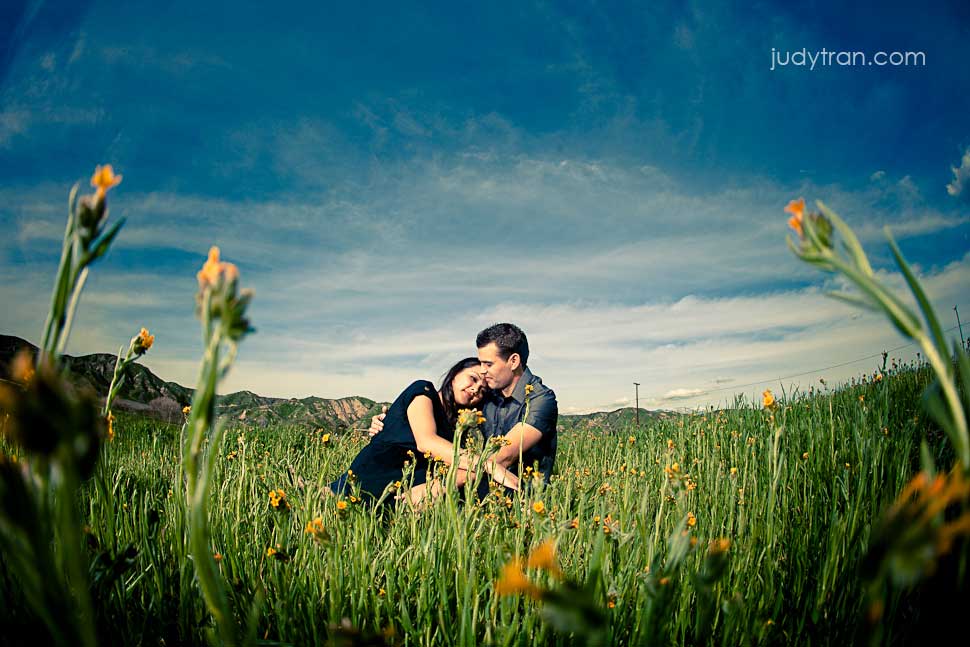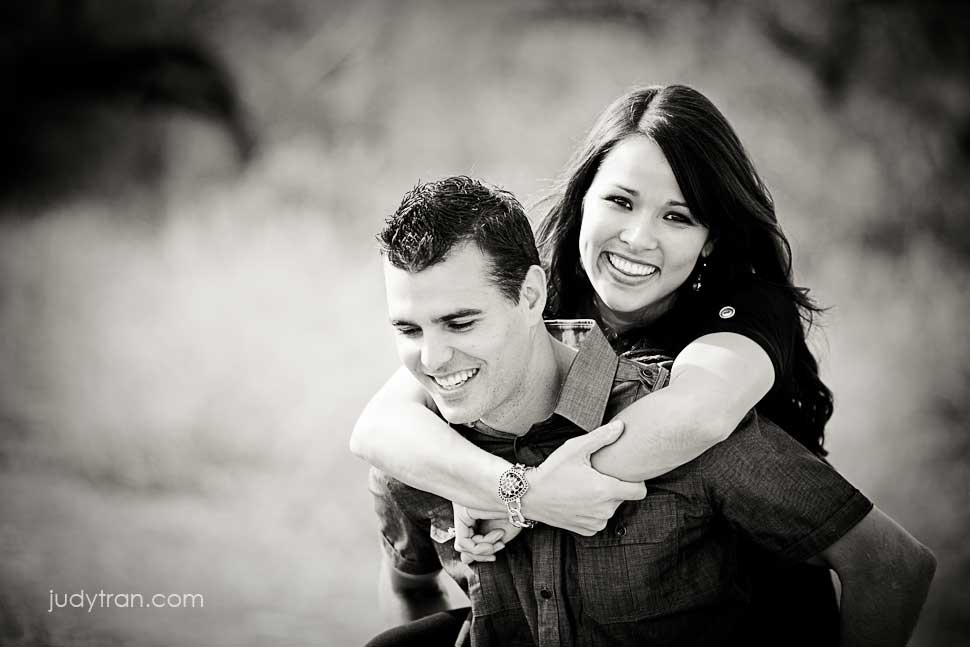 Anyone want oranges???  because I now know where we can go to get them!!  LOL…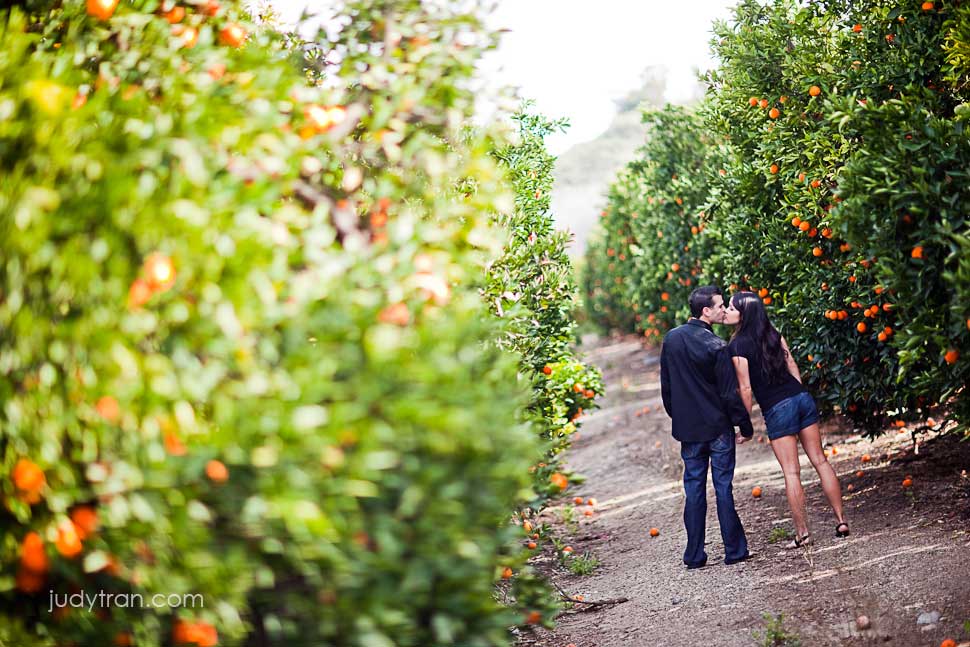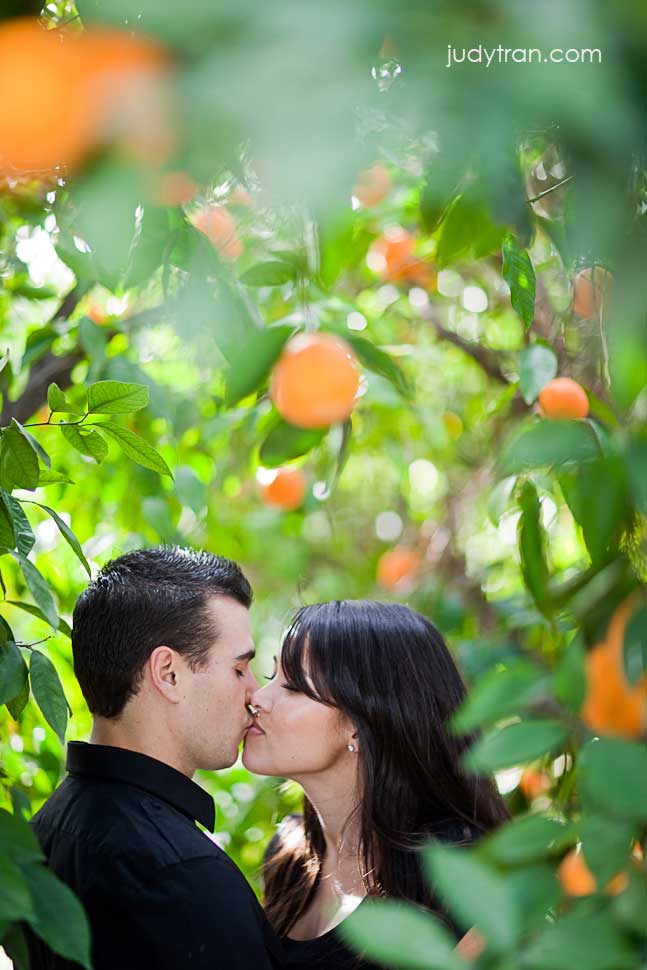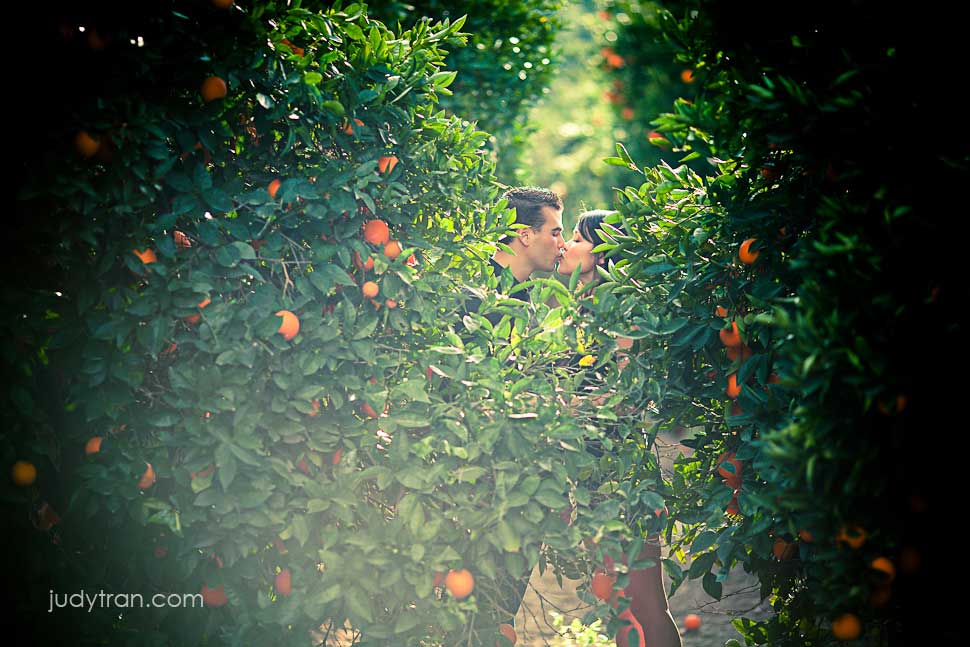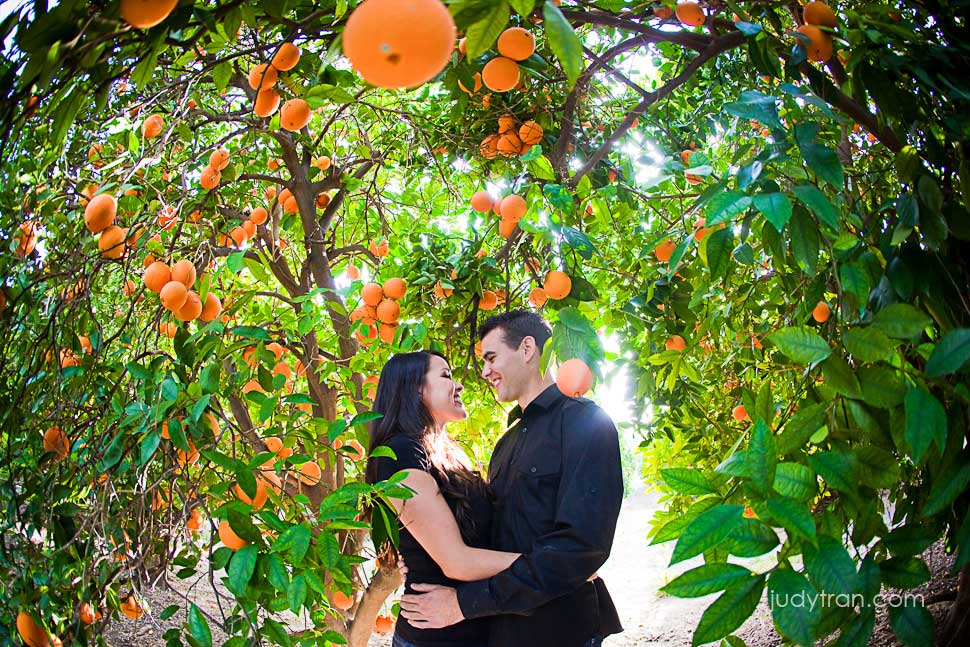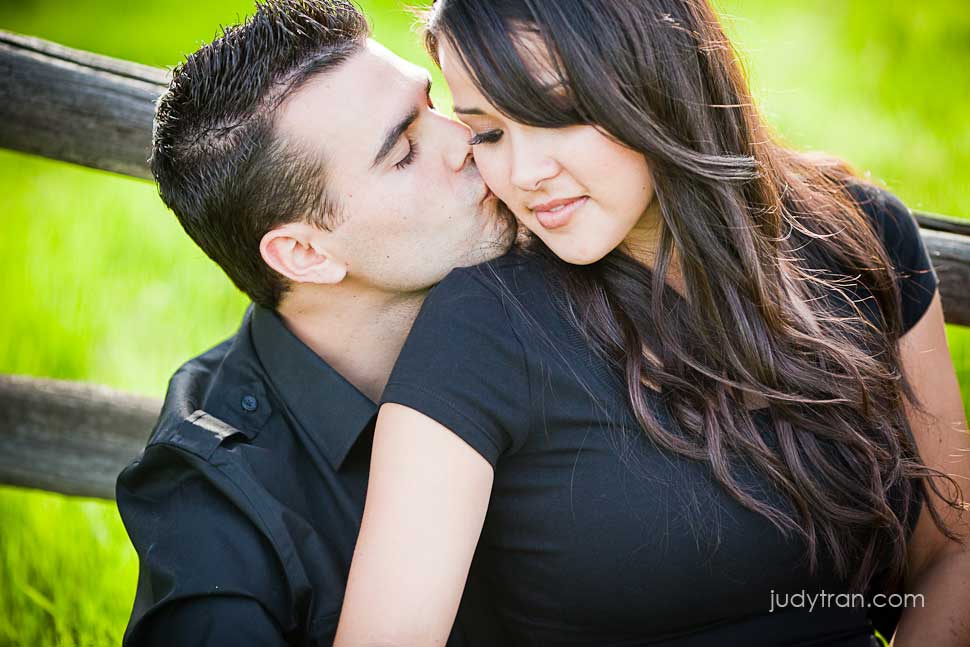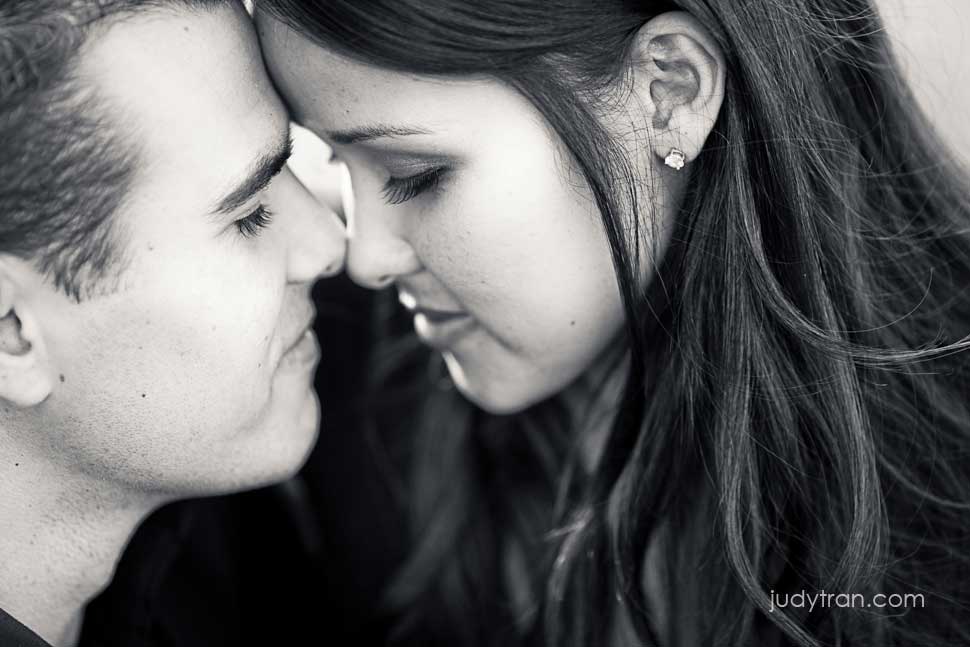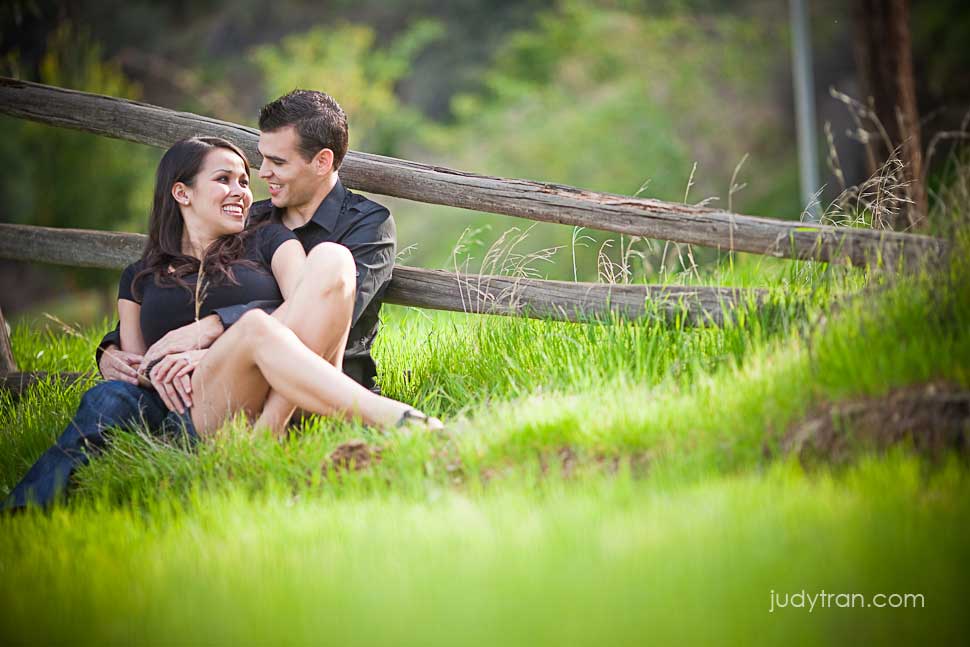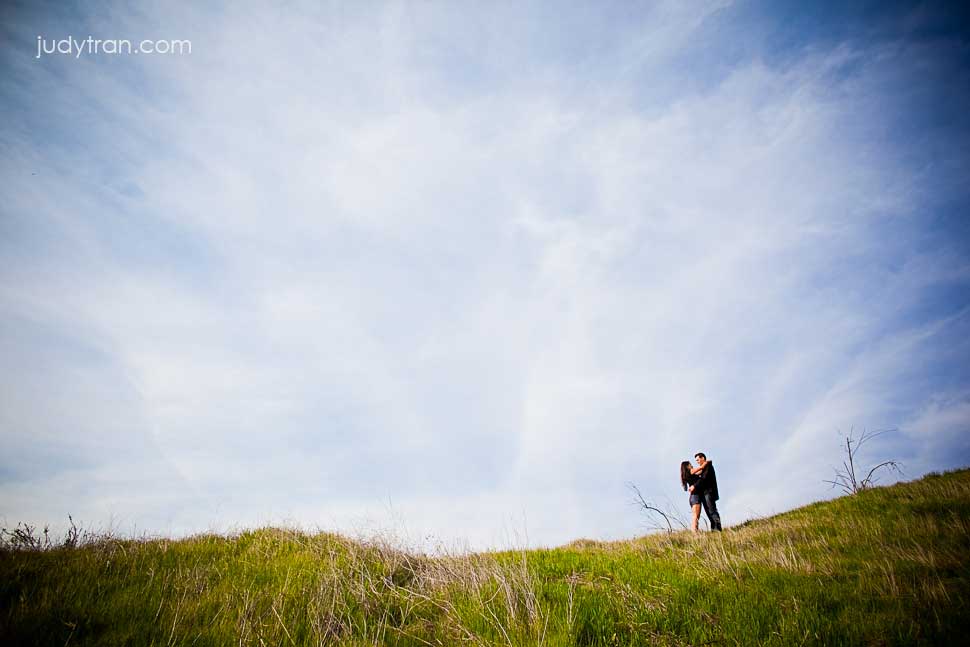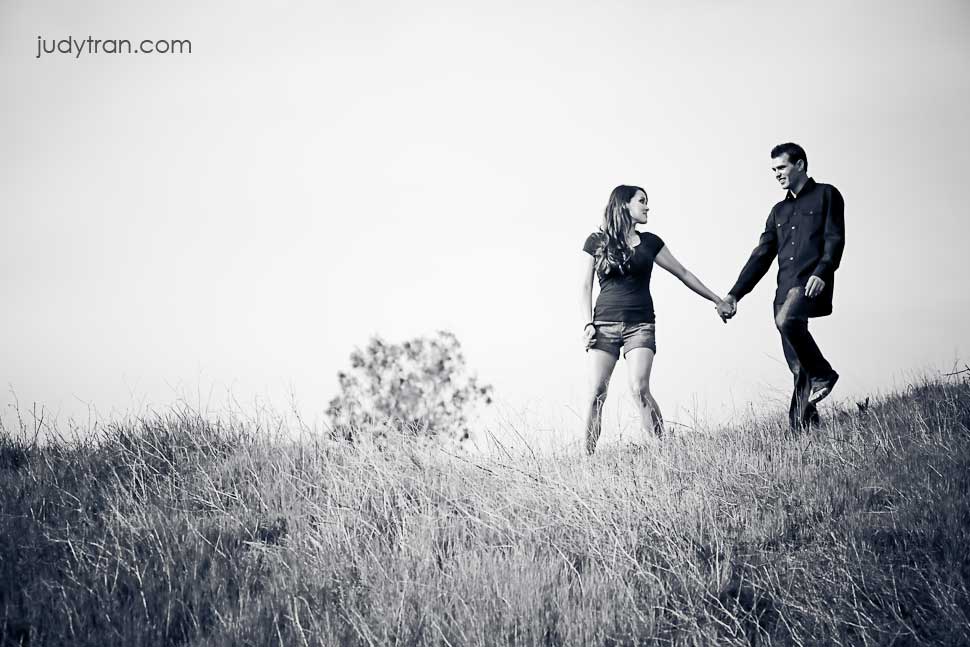 From dry weeds to beautiful blossoms…   These last few pictures were actually in front of some random person's house.  We were driving back to pick up my car and I can't pass up a cute photo opp.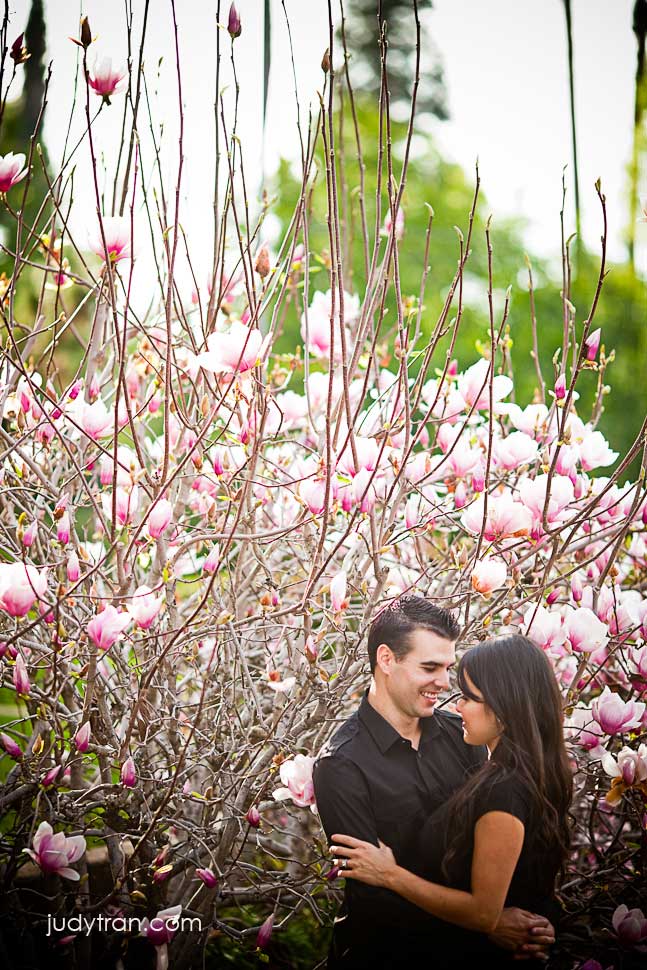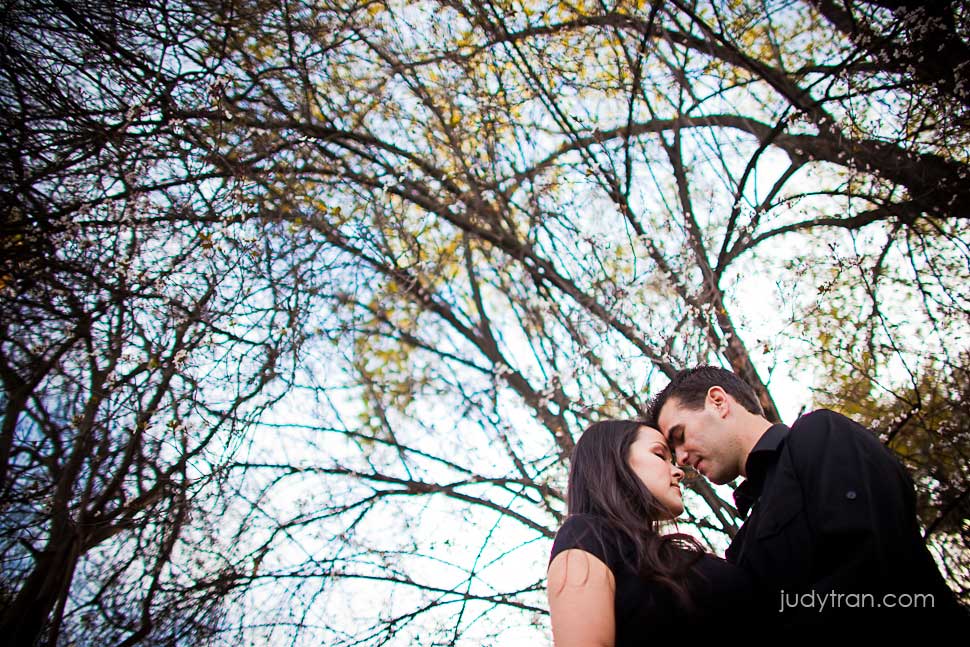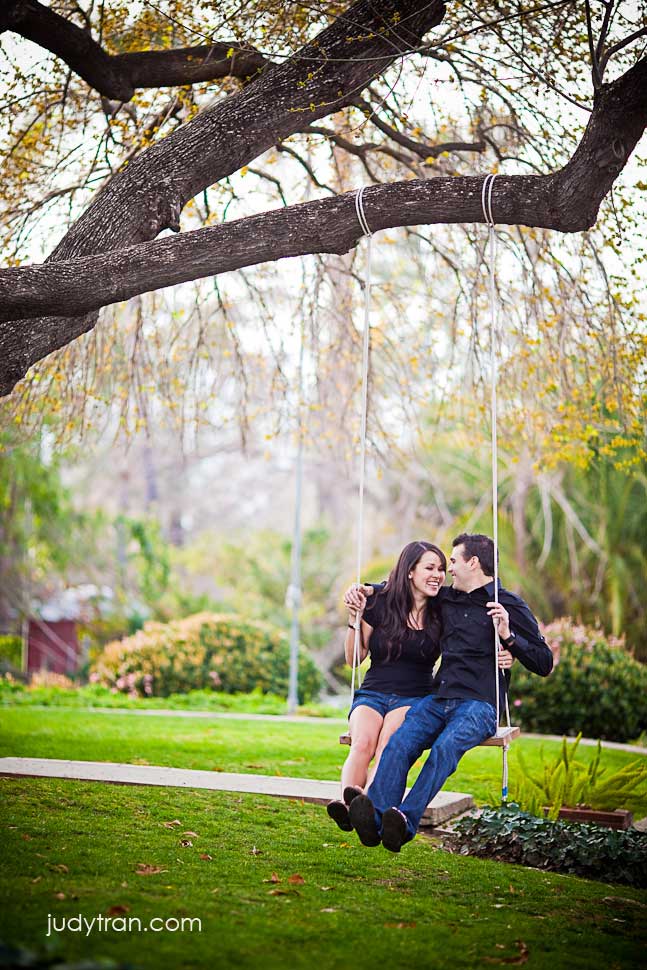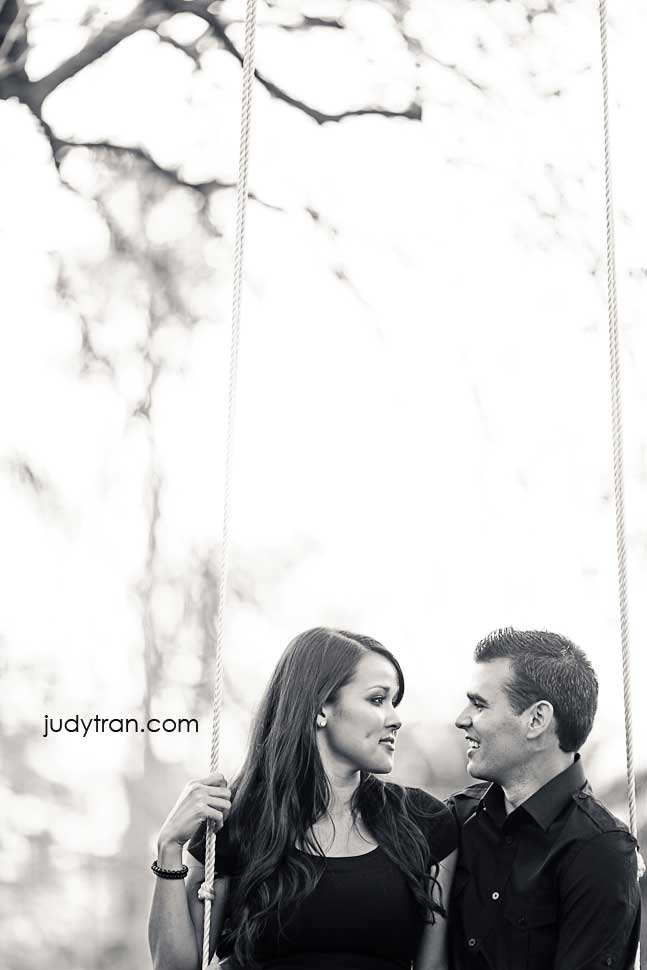 I was thinking… how am I going to explain it to the owner if the swing broke.
You can see their entire engagement session here