When I was 16 years old, I asked my mom for piano lessons. Instead, she got me an upright piano. It was a hand-me-down Kimball. So when Stephan pulled up in a U-Haul with a Kimball piano in the back, I knew exactly what we were getting into, or should I say I knew exactly how heavy that thing would be!
Yes, we dragged a full, not-gutted-out-like-I-wished-it-to-be piano out onto a field for photos and it was worth every grunt!  More importantly was the adorable couple sitting in front of it.  Elonna and Stephen ooze this happy silliness that screams that they are in love. Luckily the clouds came in that day to give us a very unique sunset.  Whenever we get unique weather conditions, we love to take advantage of it and create something different.  Take a look below and you'll see what we mean. We started the session in Irvine, and finished in Laguna Beach (engagement photography below).
Irvine Engagement Photos with a Piano!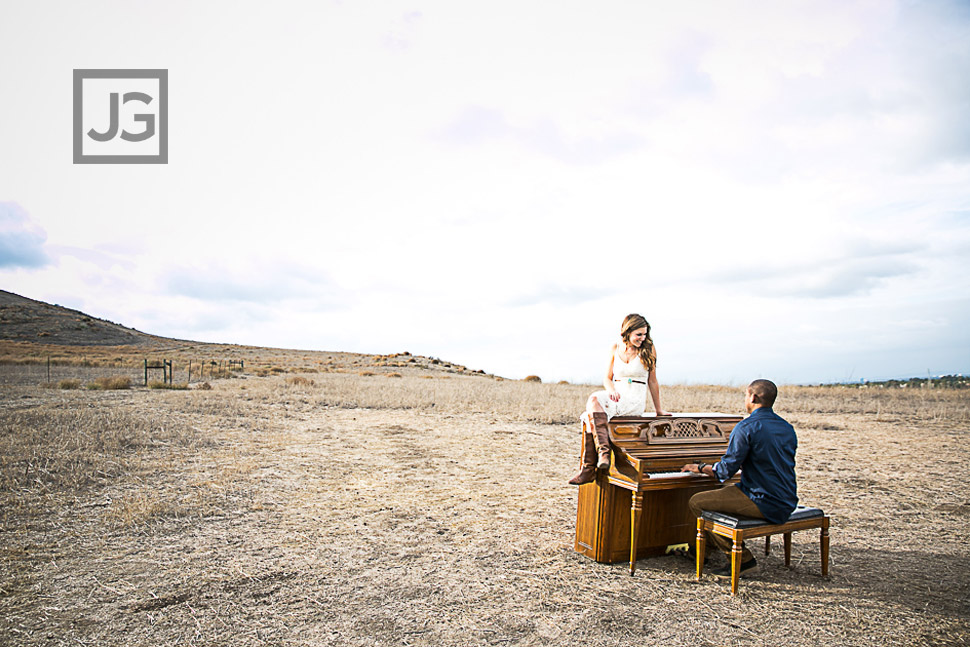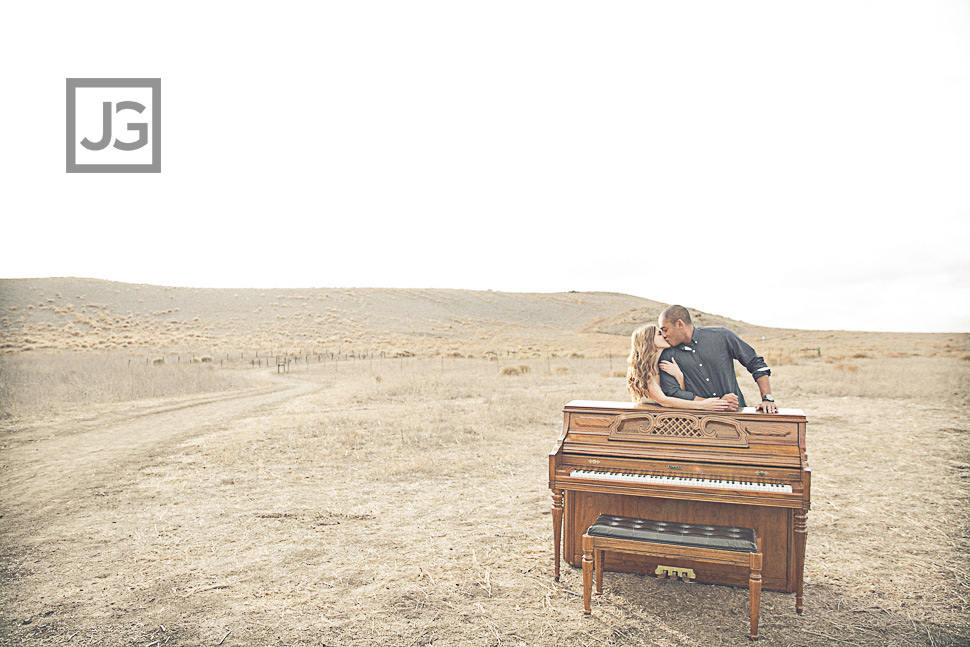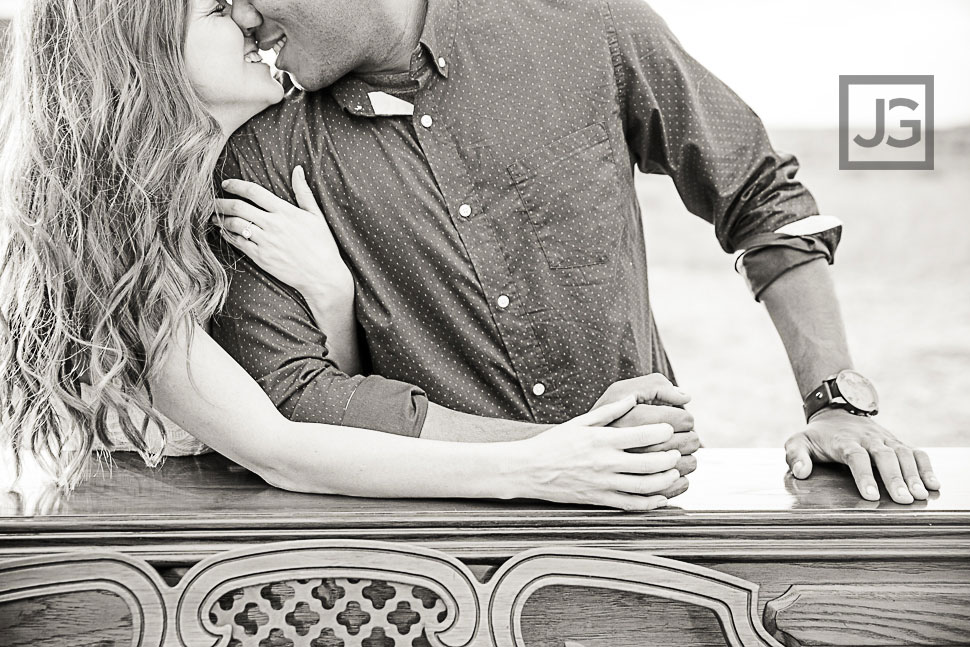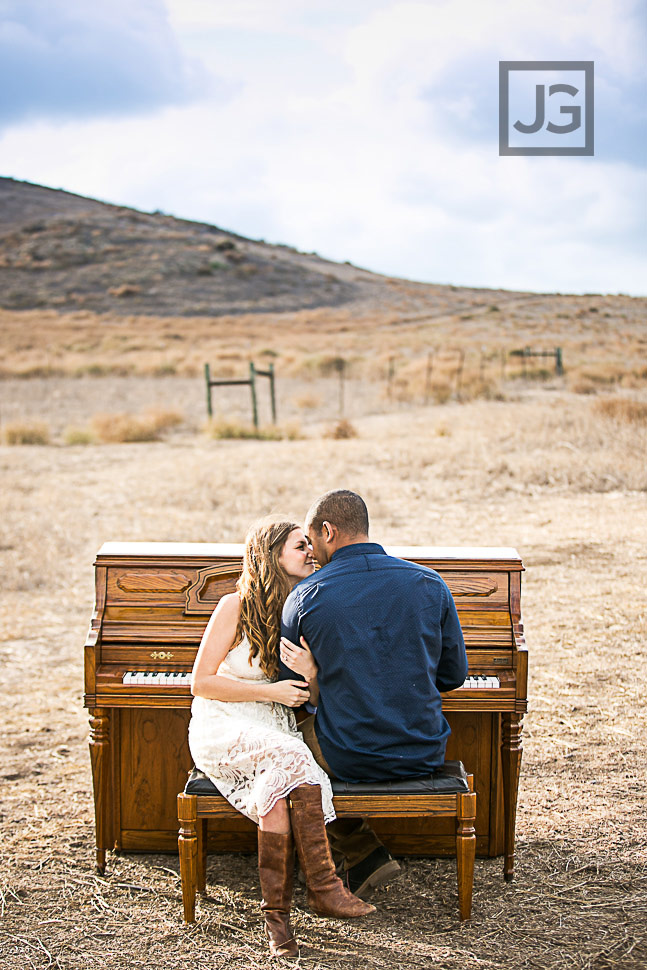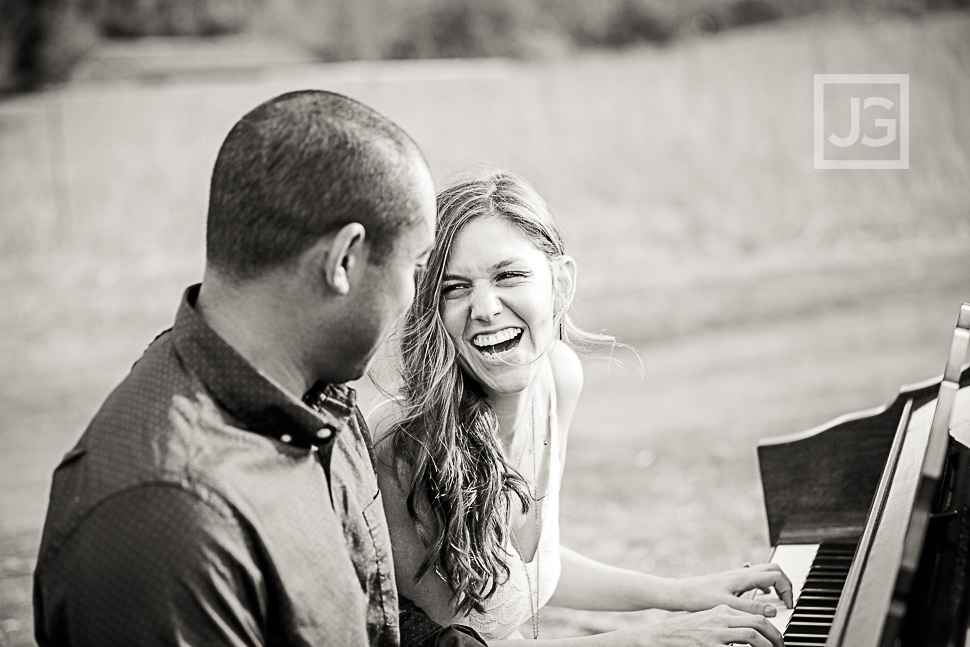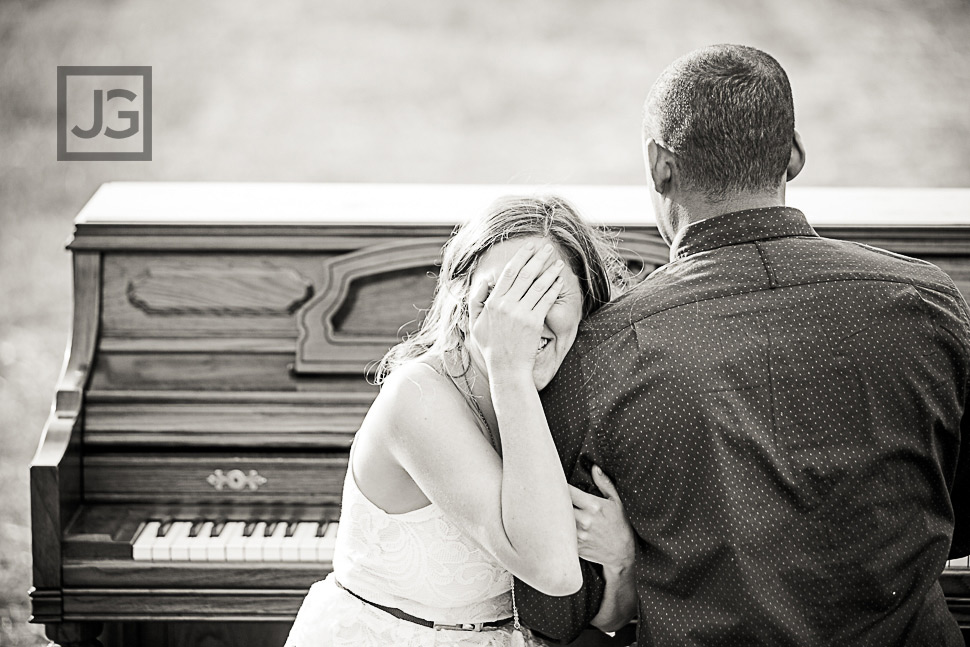 We specialize in lighting, so that's why our engagement photography has an extra pop to it. For example, above is with natural light, while below is lit with strobes.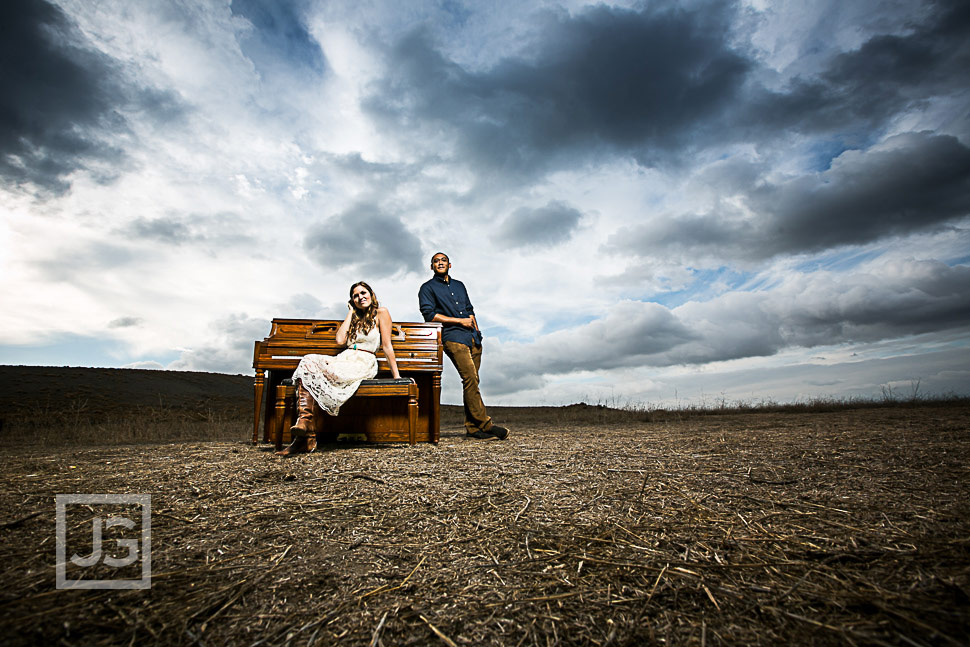 Lighting for the win to isolate our couple in the middle of a grass field!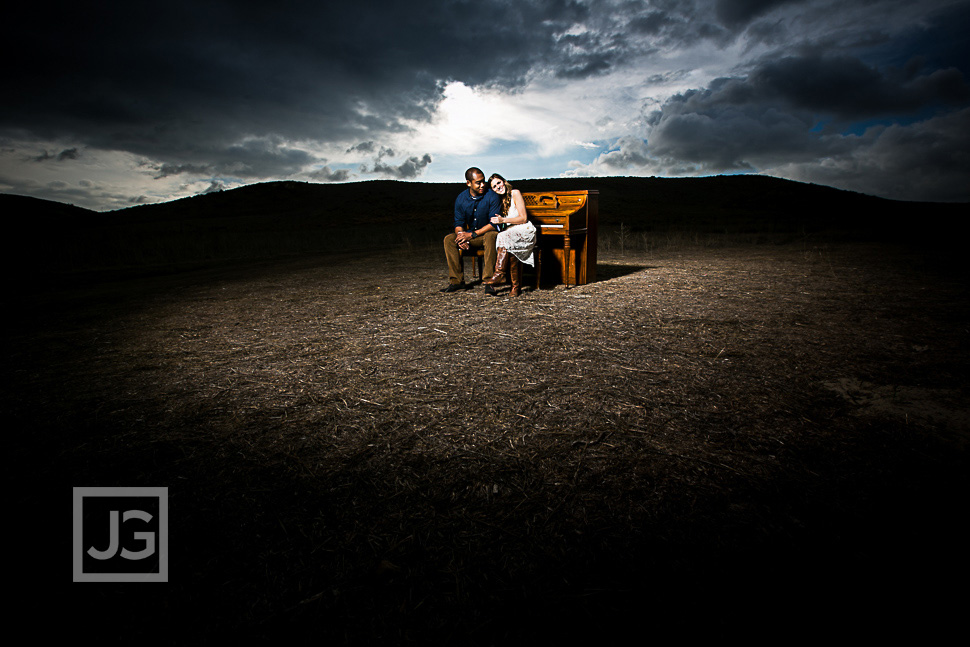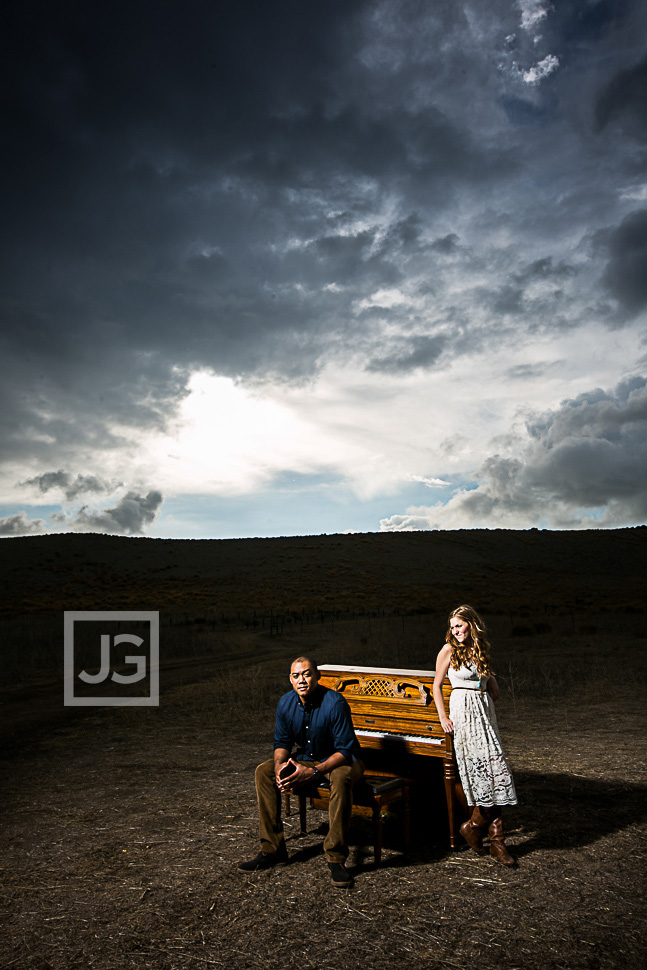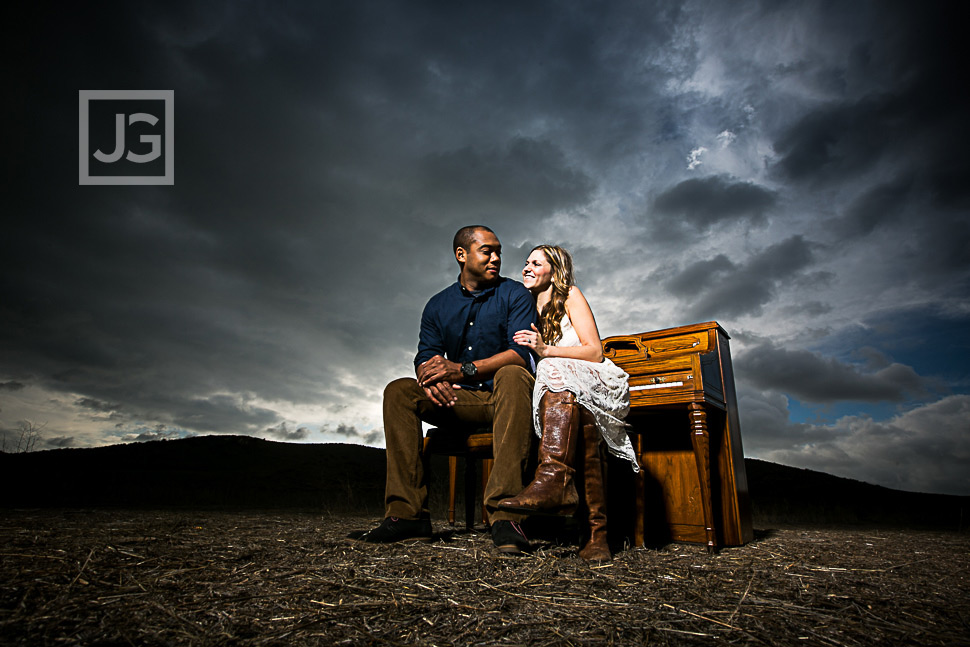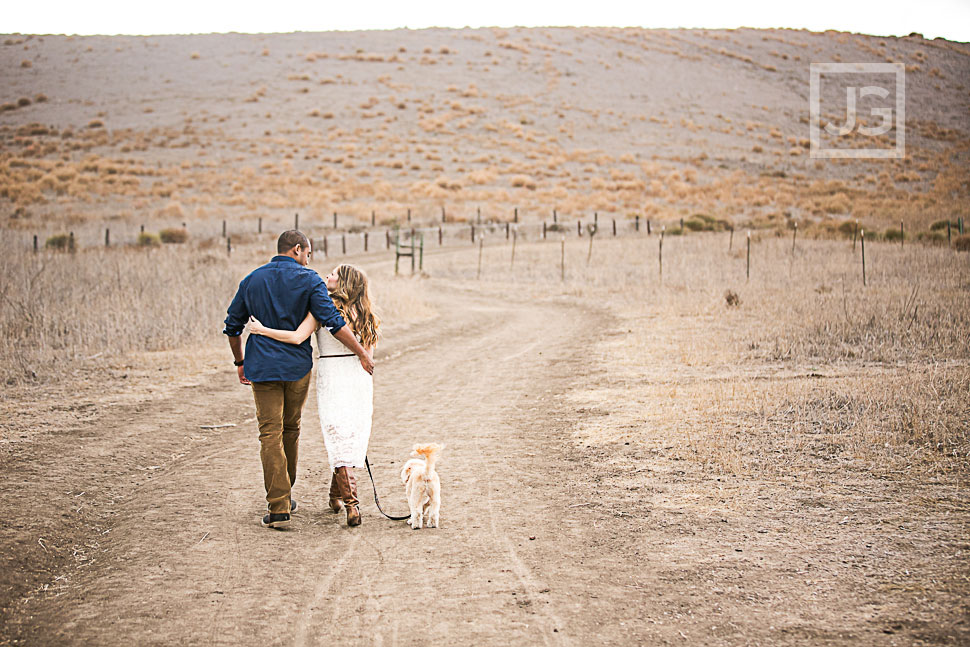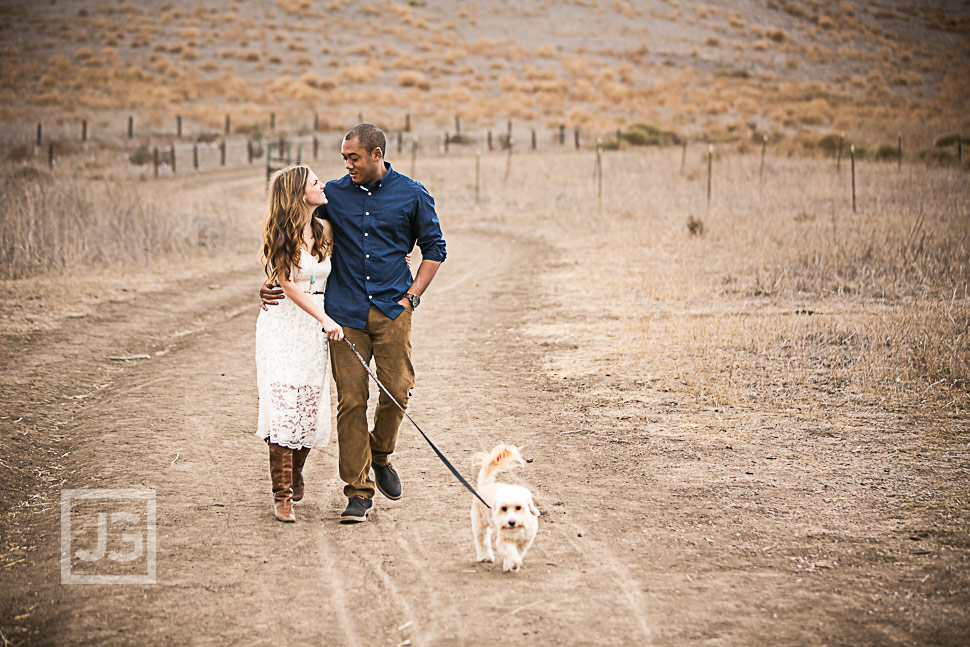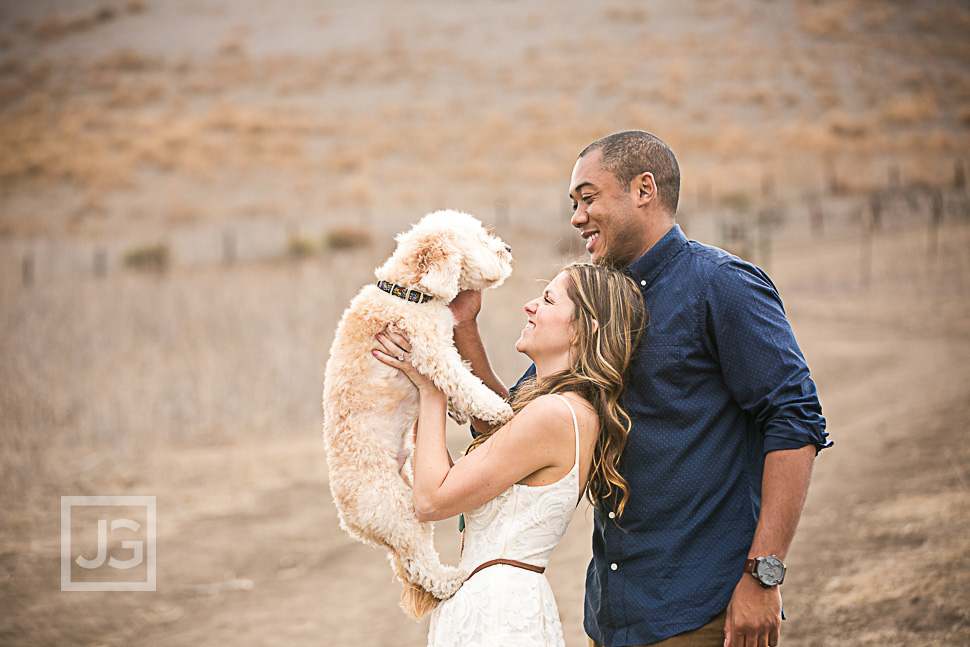 Laguna Beach Engagement Photos
After the beginning of the engagement photo session in Irvine, we headed to Laguna Beach for more engagement photography at one of our favorite spots to shoot.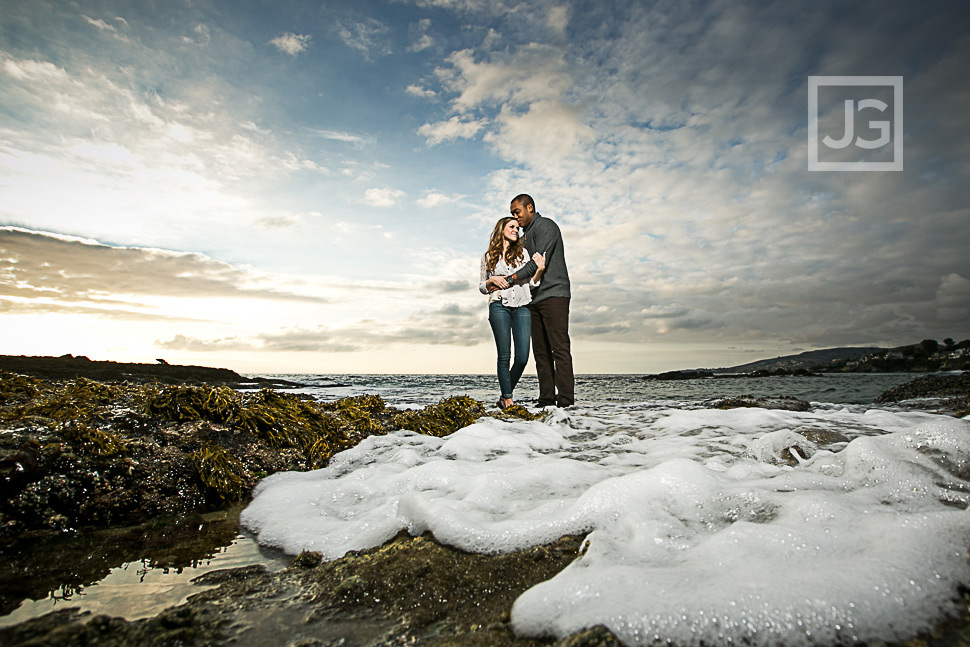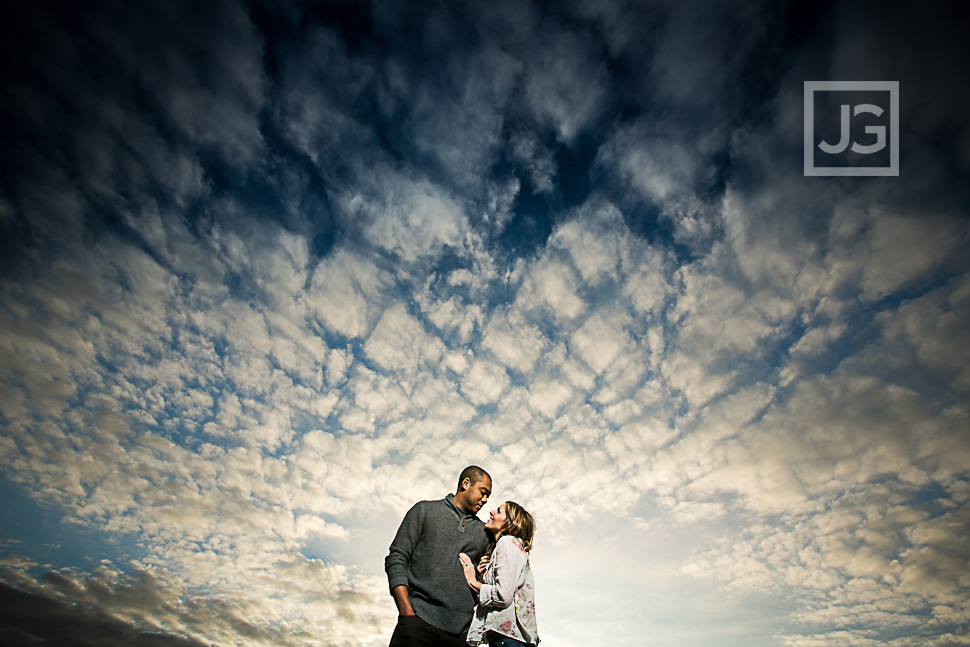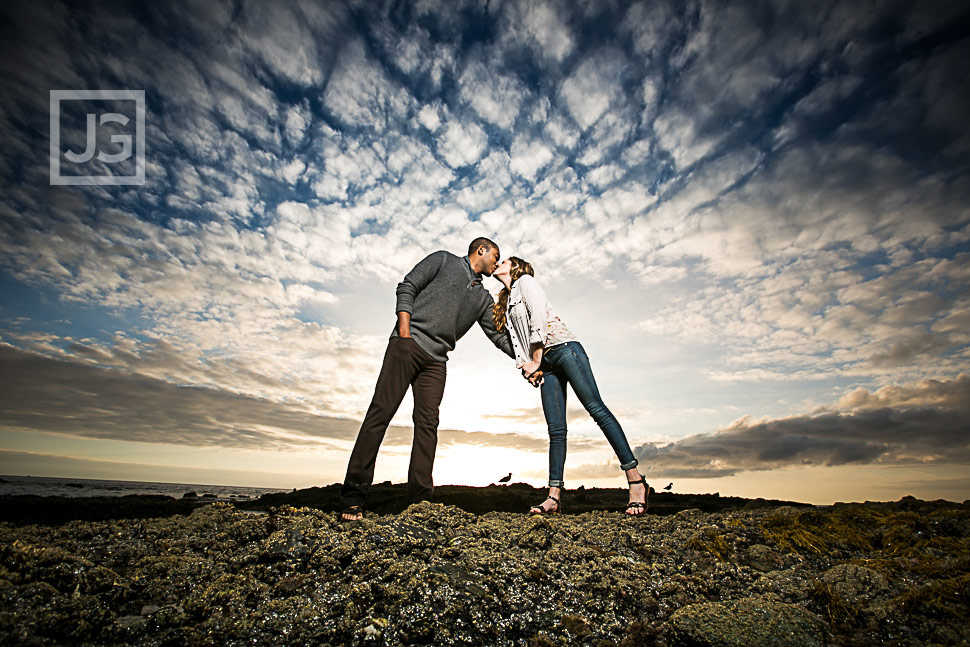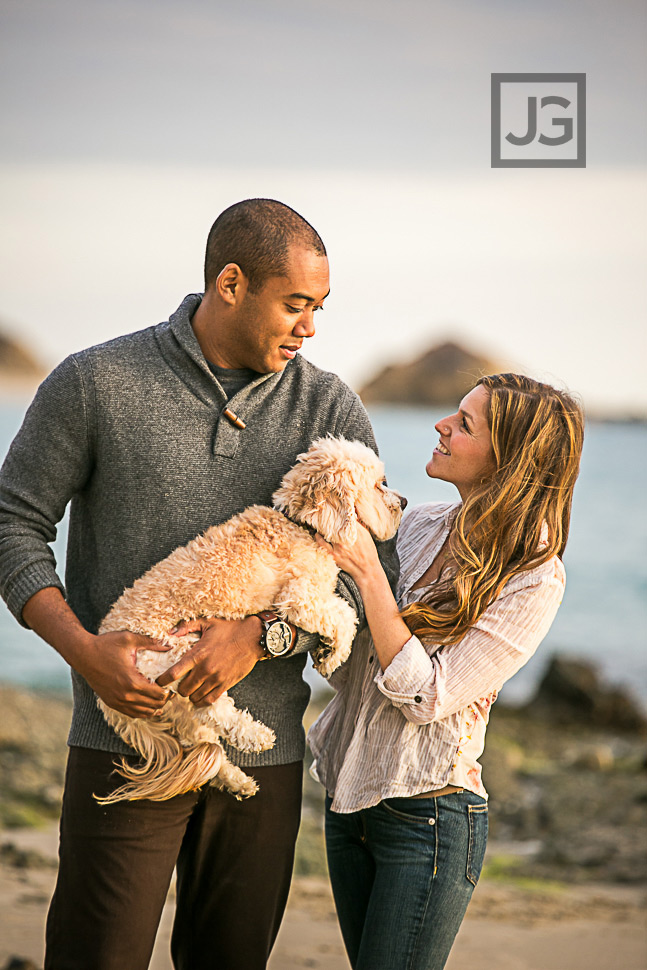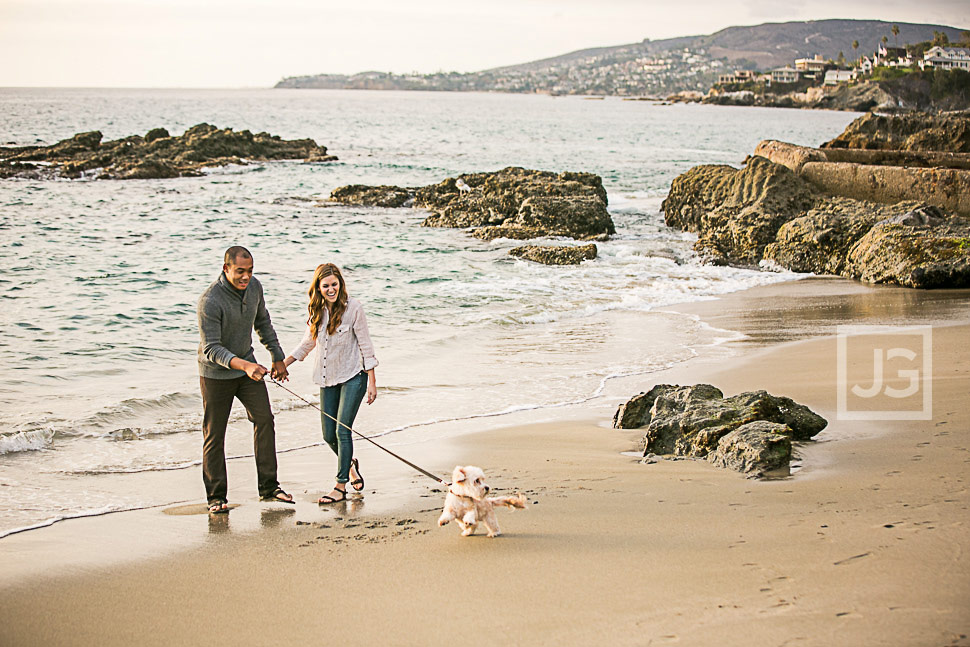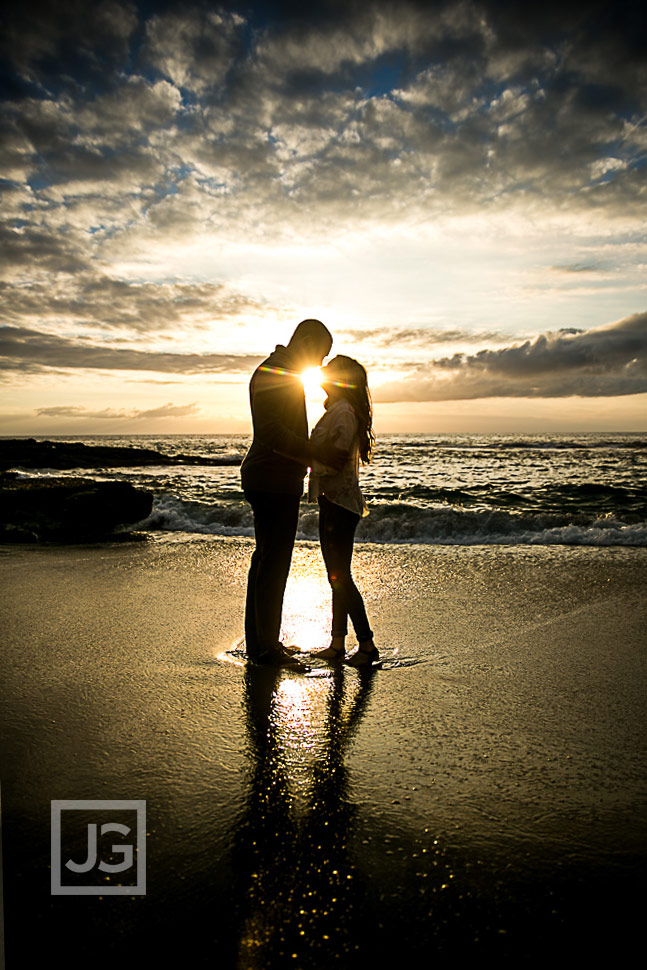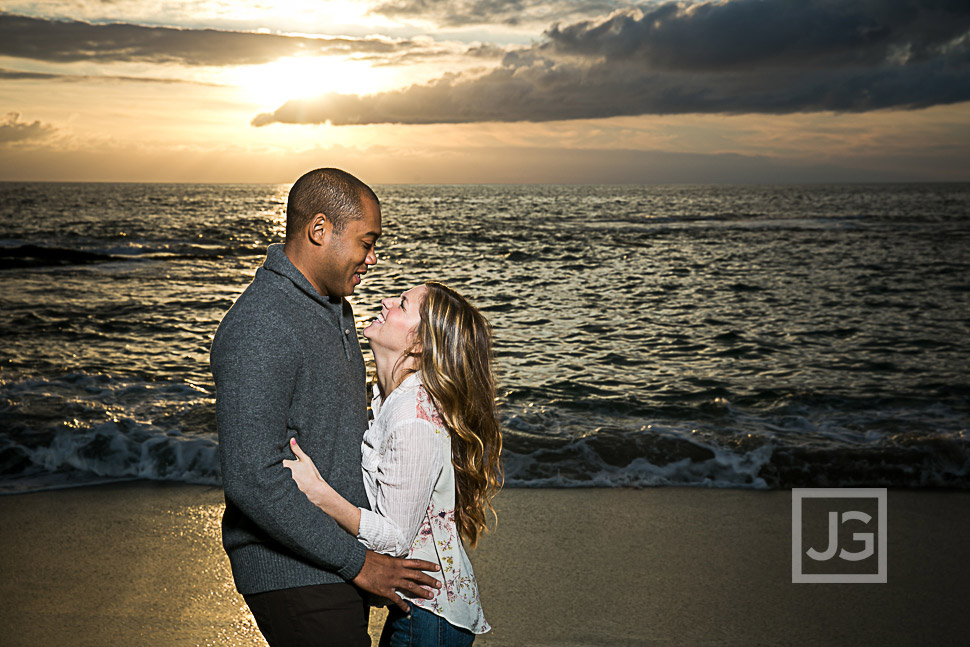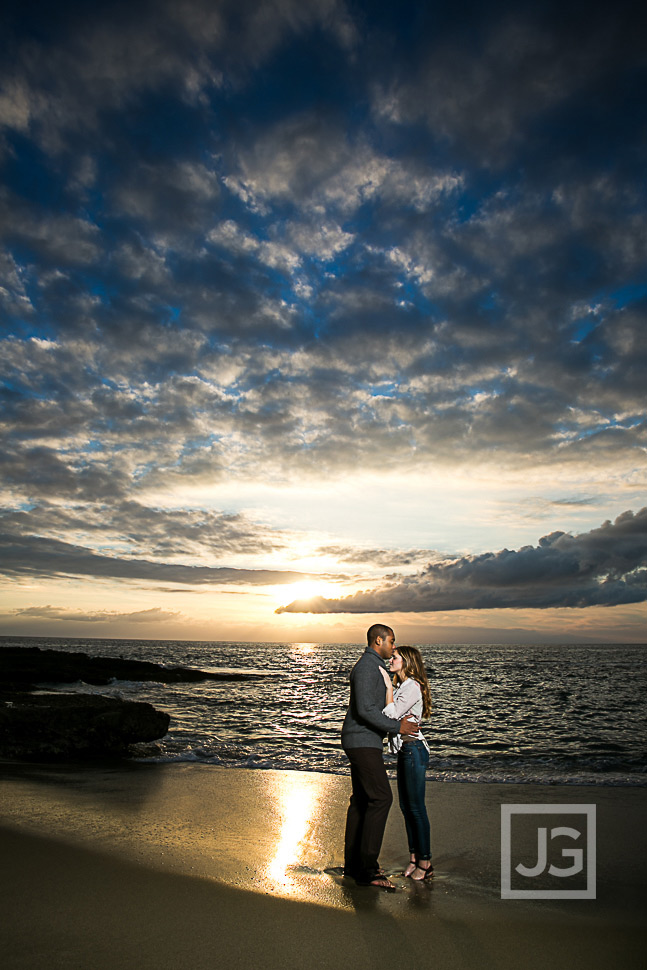 We LOVE textured sunsets at Laguna beach! Photography in this setting requires a good understanding of artificial light to pull out the amazing backdrops.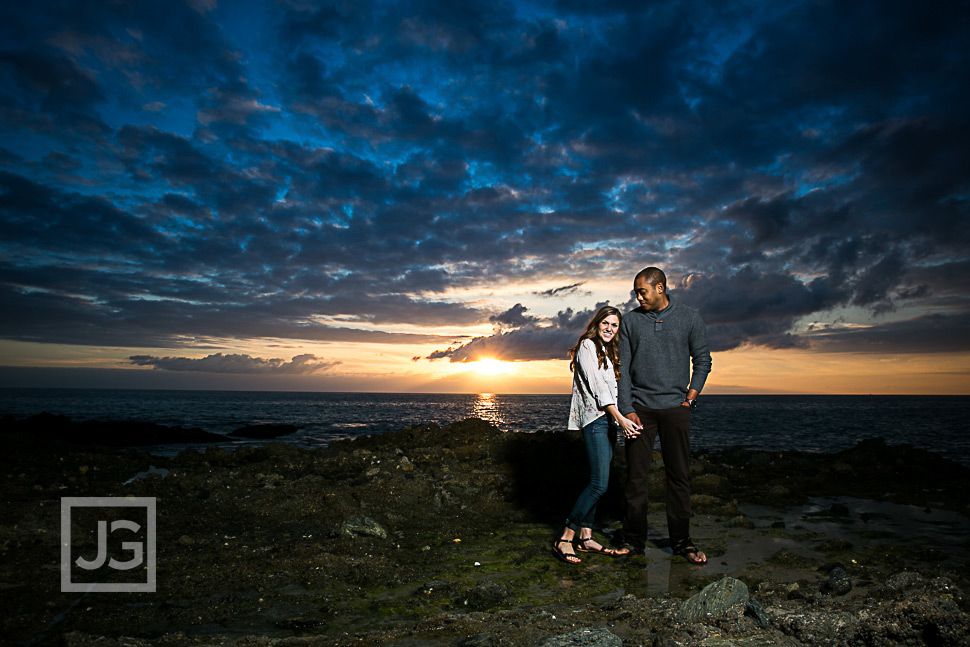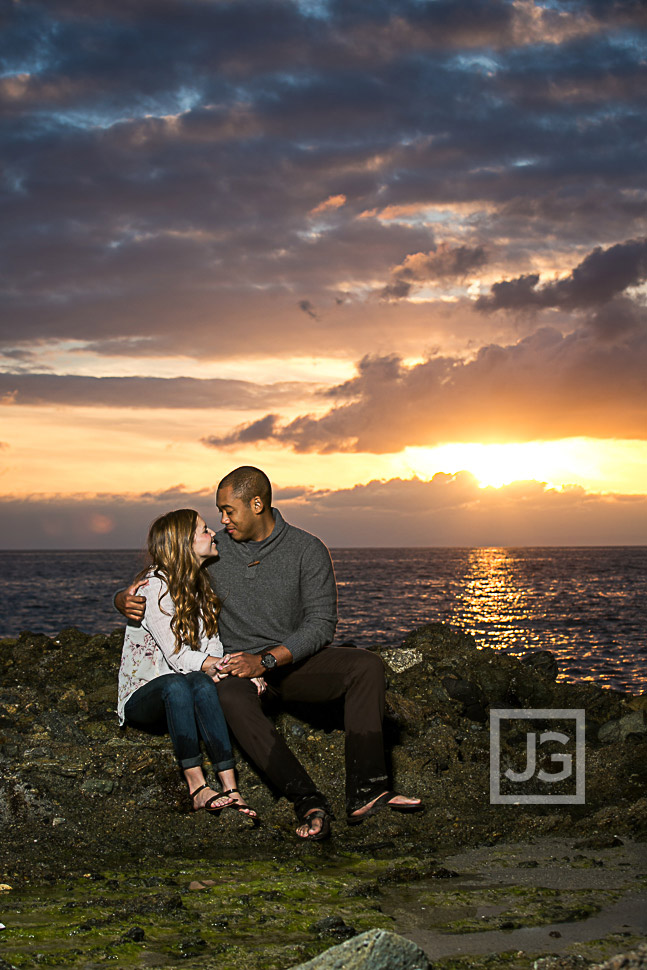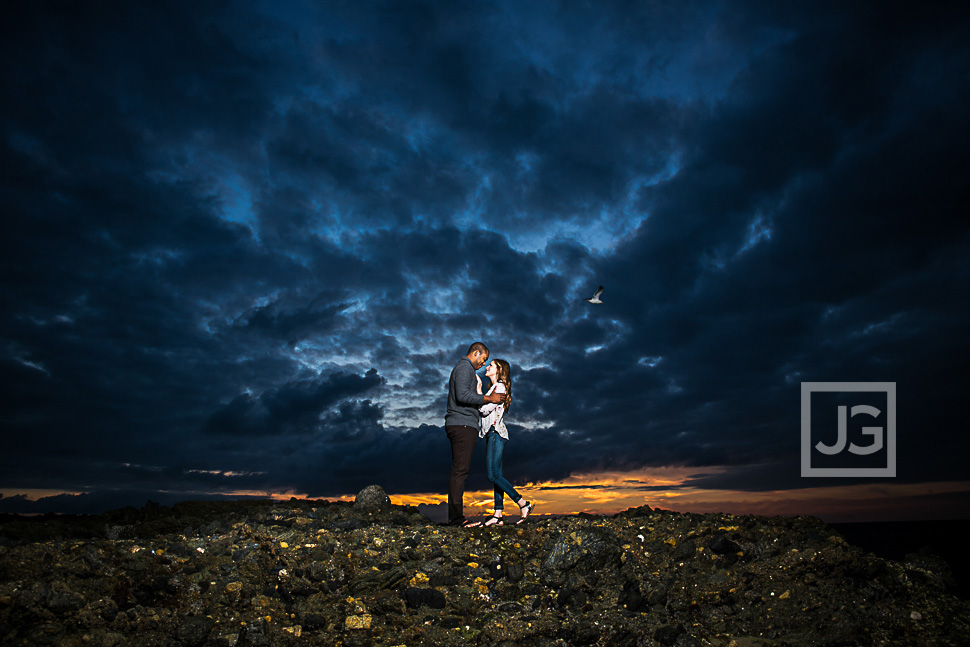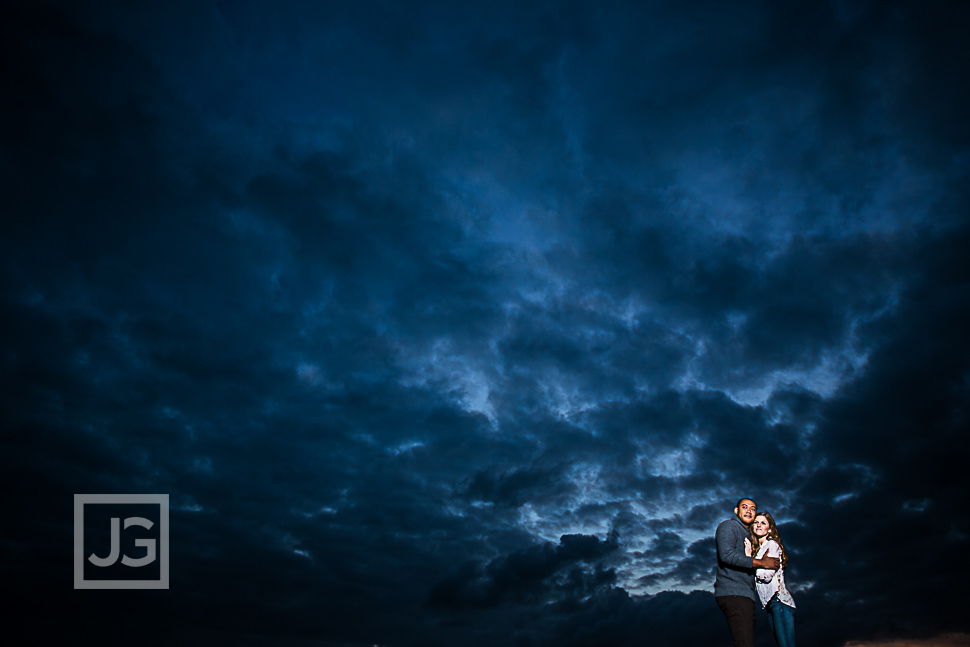 And here is an example of slow-shutter speed photography. I love the way it turns the water into magical wisps of movement, while our couple is locked in a sincere kiss. This is the type of romantic engagement photography we aim for, and Laguna Beach is a great spot for pulling that off.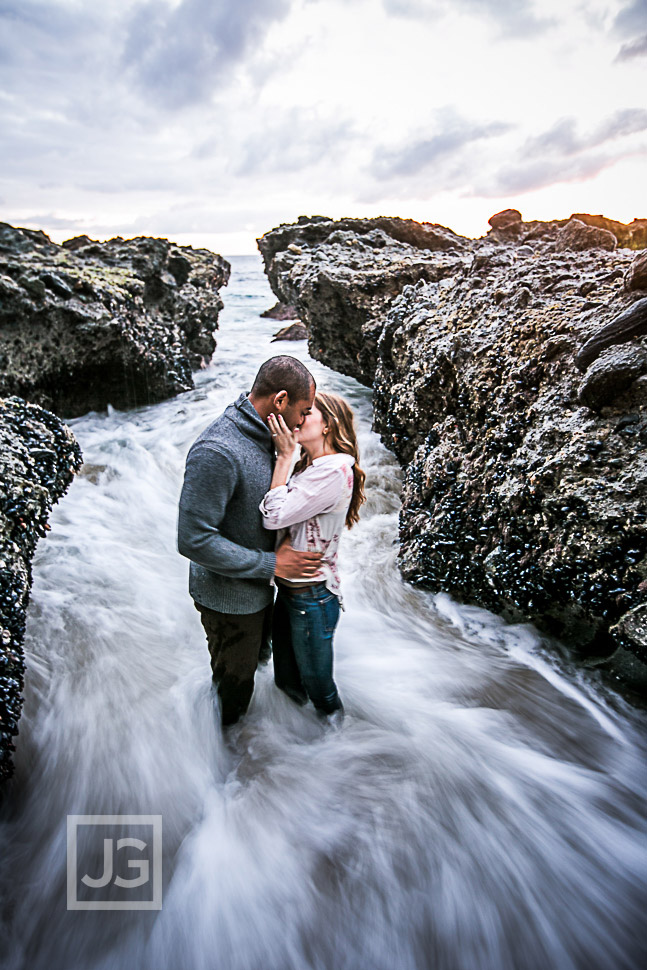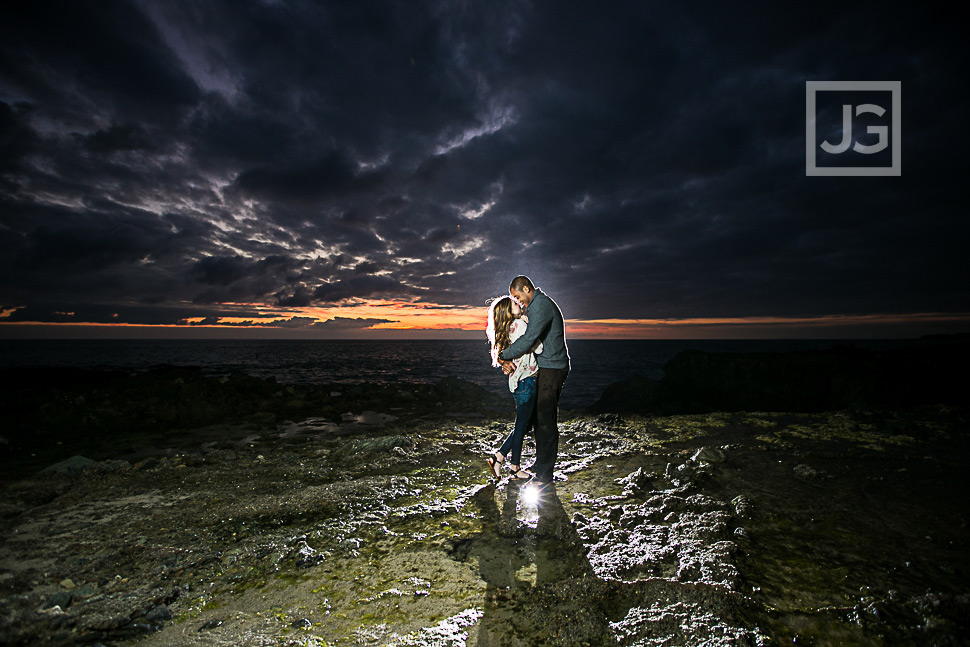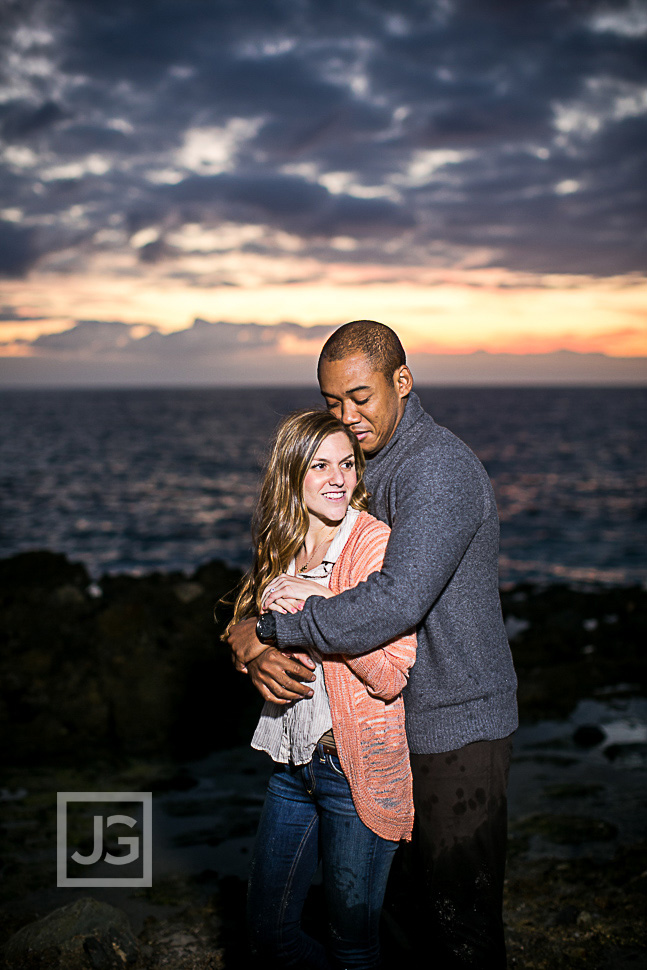 Check out our blog for more examples of engagement photography in Laguna Beach and Irvine.  Laguna Beach does require a permit for wedding photography and engagement photography, so definitely check in with the city hall for a permit.
Also check out our Instagram feed for more of our recent work. We strive to create new and fun photos, such as this Trash the Dress session at Victoria Beach. Out of all the amazing beaches, Victoria Beach is the main one that a permit is available for. Fortunately this beach is one of the best beaches to shoot at in Laguna Beach. This shoot also includes a grass field in Irvine, which offers a rustic and outdoor look and feel. The piano was a nice juxtaposition to the backdrop.