With each and every one of our couples, there's this obligation to please and perform, to capture and create, to exceed and excel. And here is our example of this with our UCLA engagement photography session.
With Ariane and Scott, this was their second time doing an engagement session, at the same locations.  They had a bad experience with another photographer, which pains me to hear and obliges us to do our best.  In ten years of running our business, we've taken so many extra steps to make sure that we deliver something consistently creative.  Now, that's practically an oxymoron, since true creativity is anything but consistent.
UCLA – an awesome place for engagement photos
We had photographed Scott's brother's wedding and engagement shoot last year. And it's always a pleasure and an honor to work with the same family again. When Ariane and Scott got in front of our camera, we could see right away that they were comfortable and cute and themselves. That in and of itself creates unique and amazing photos, as you can see below. Luckily, Gavin's a former Bruin, so he knows the UCLA campus really well.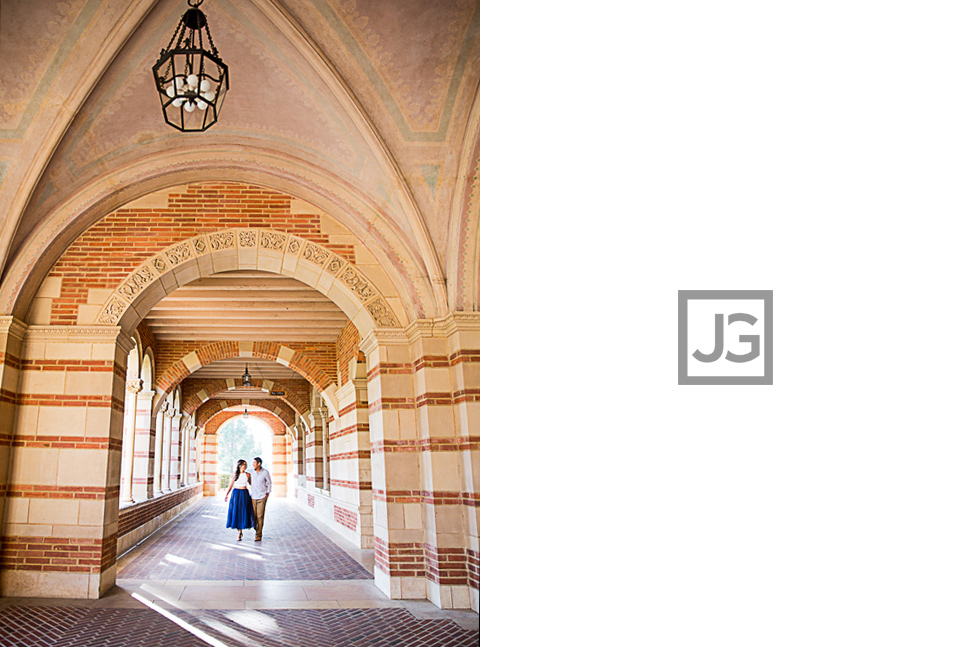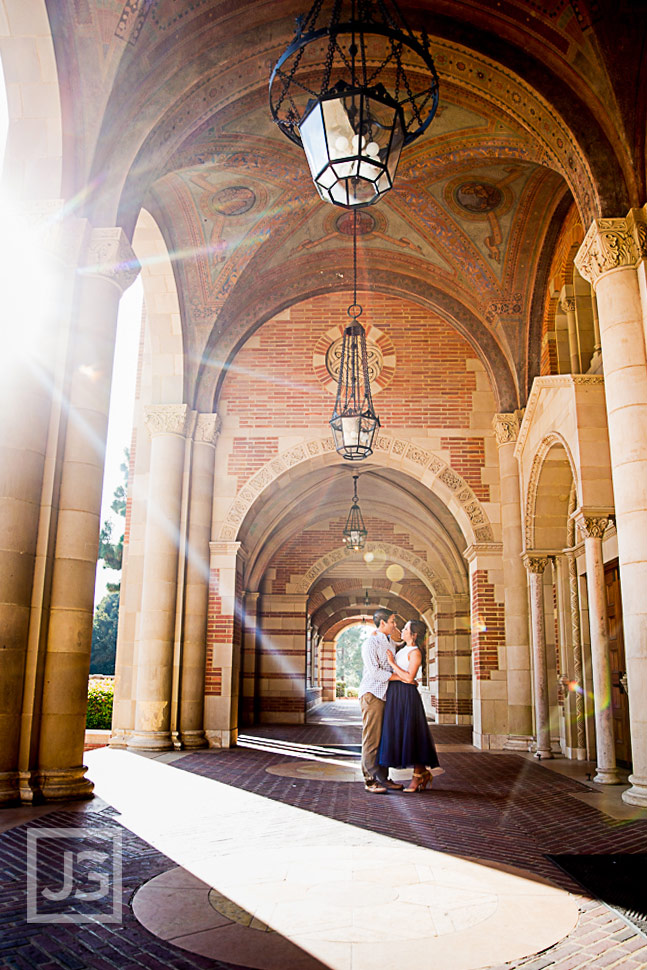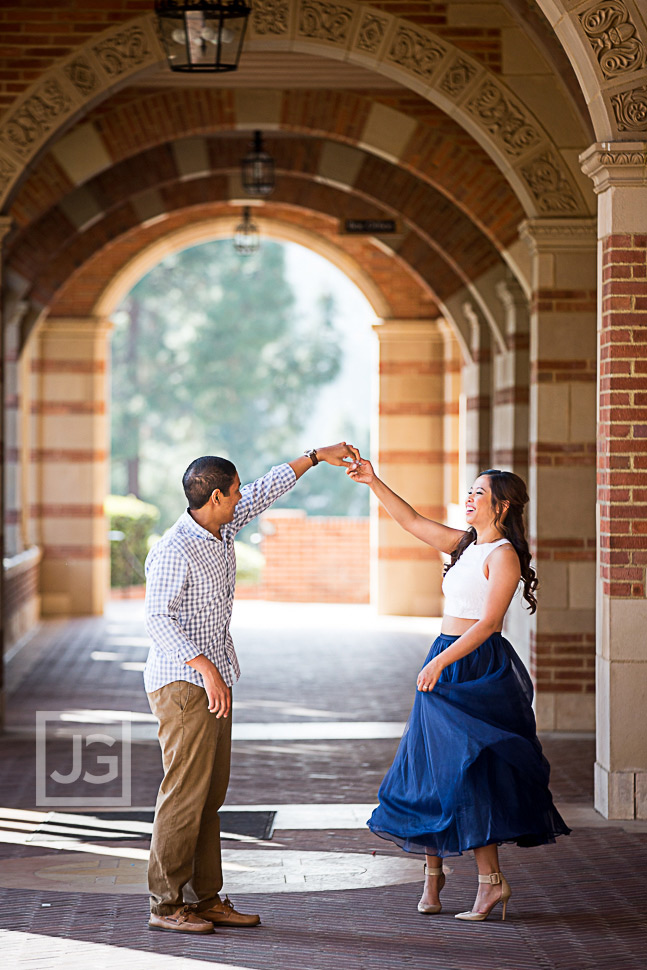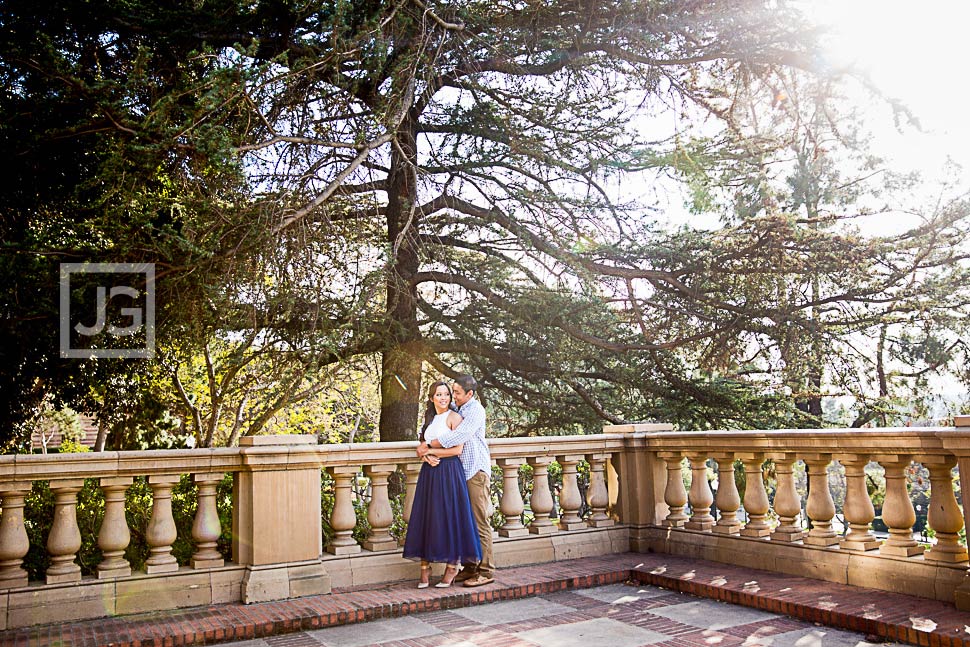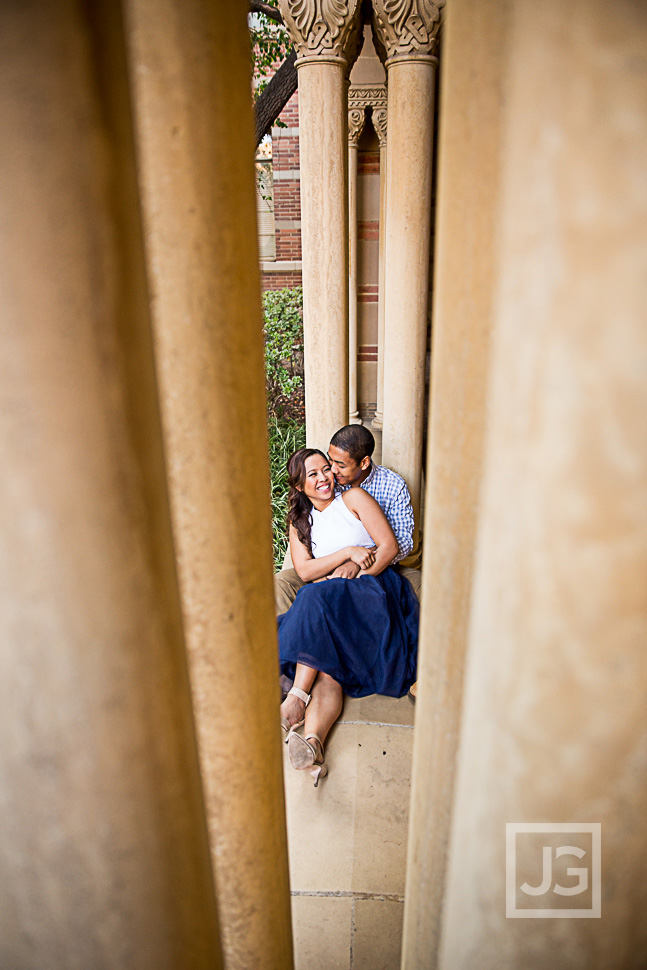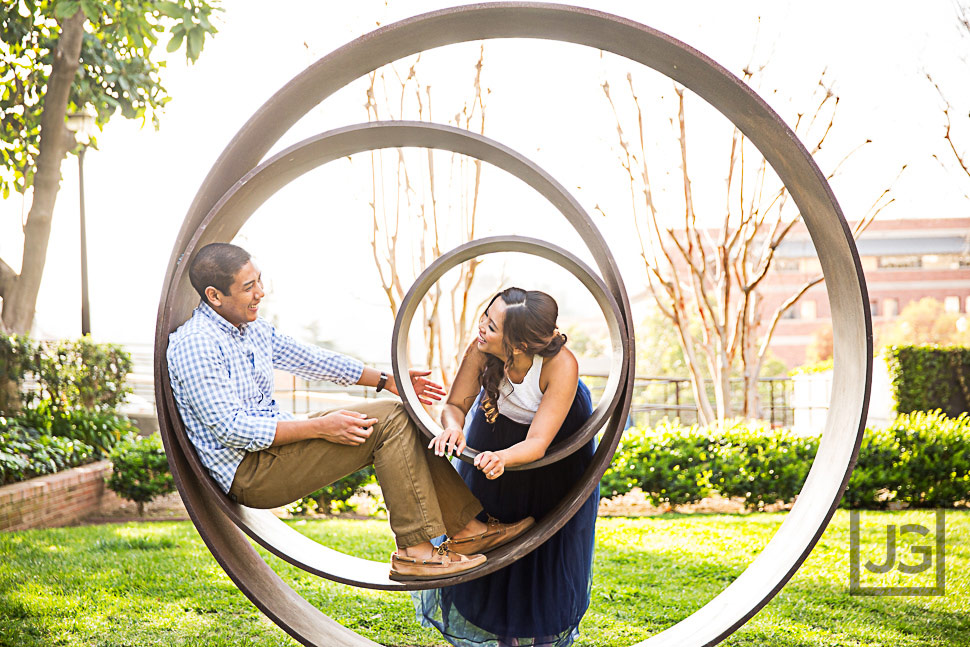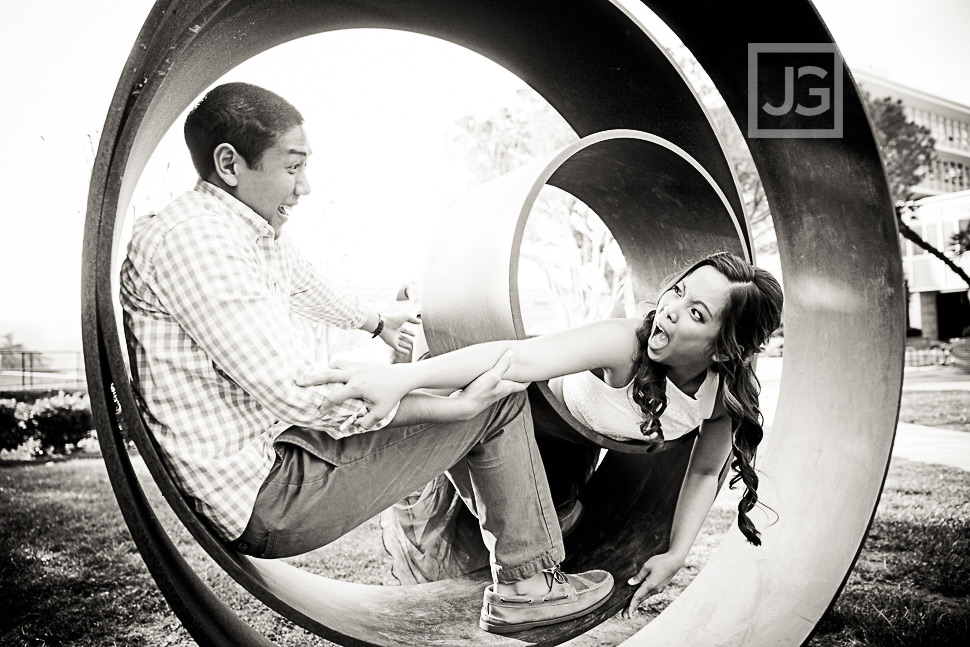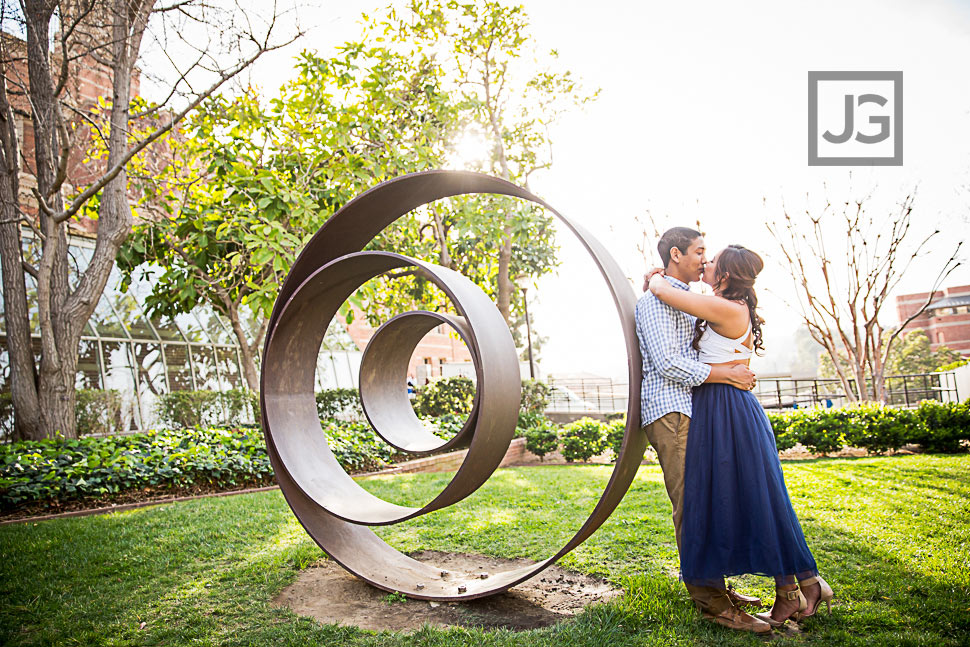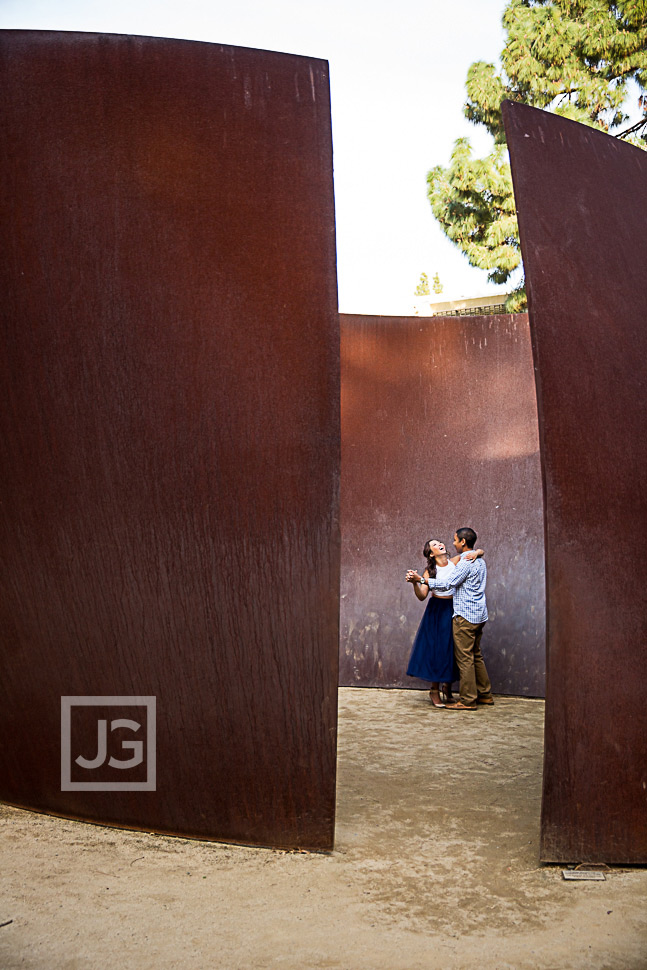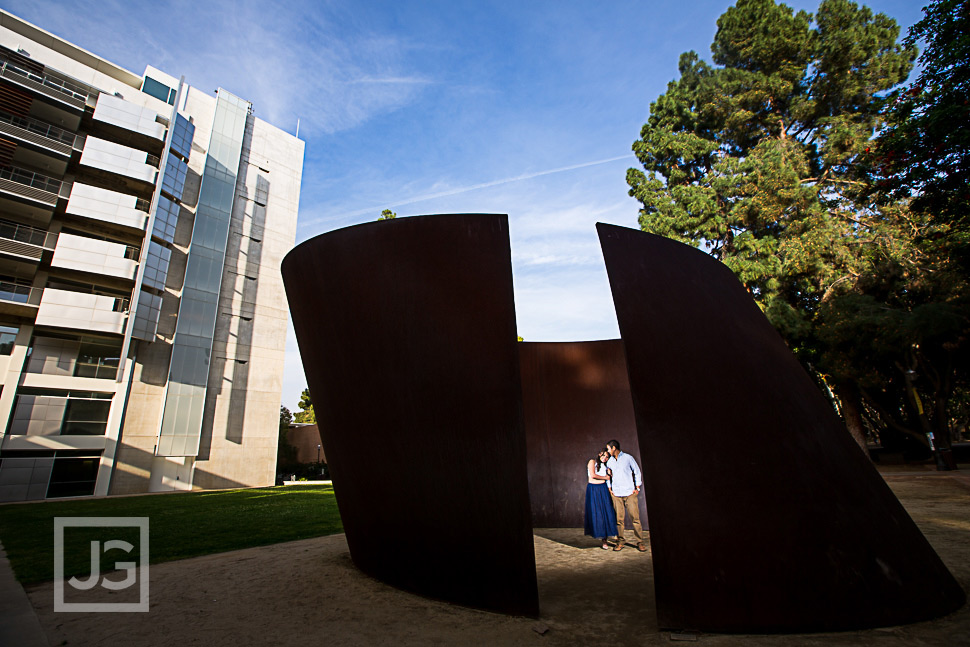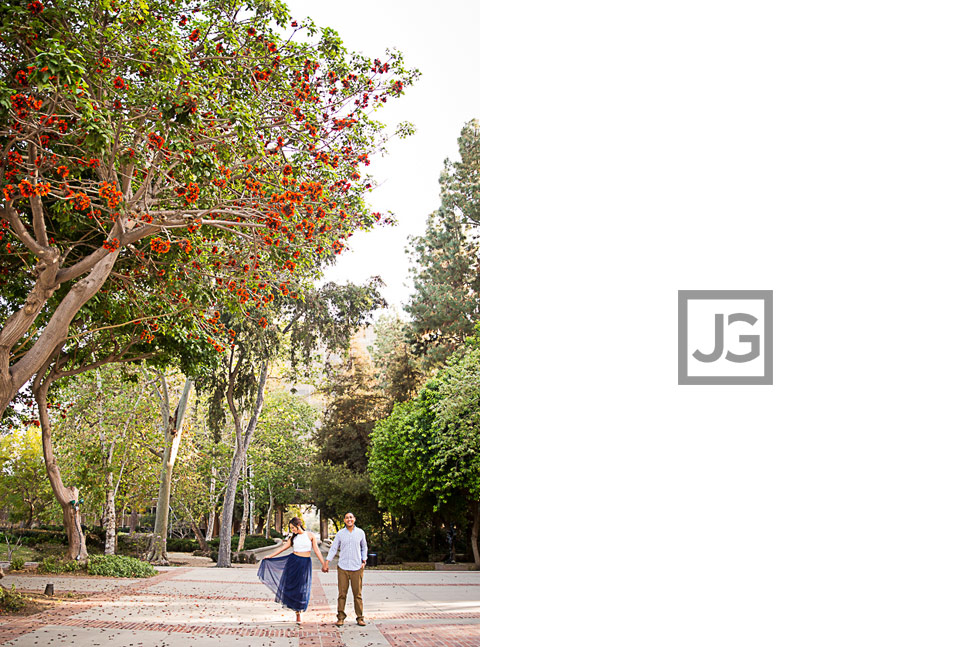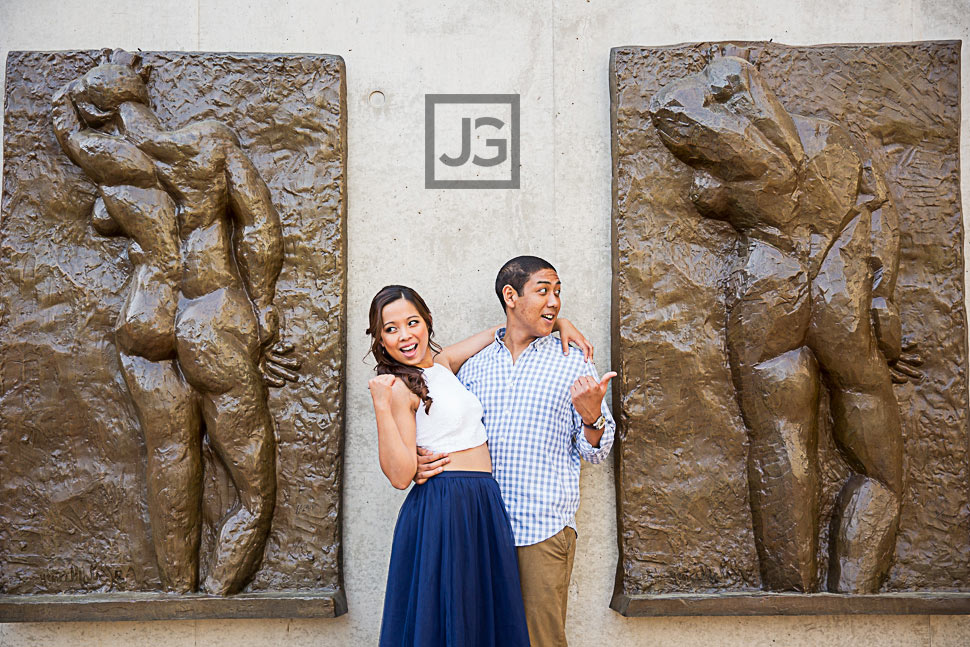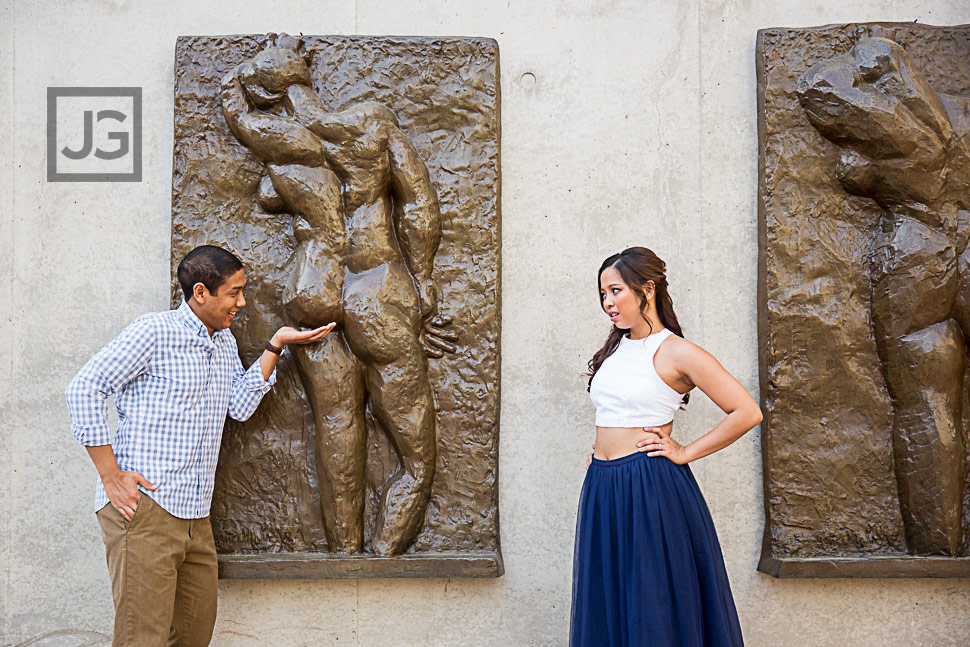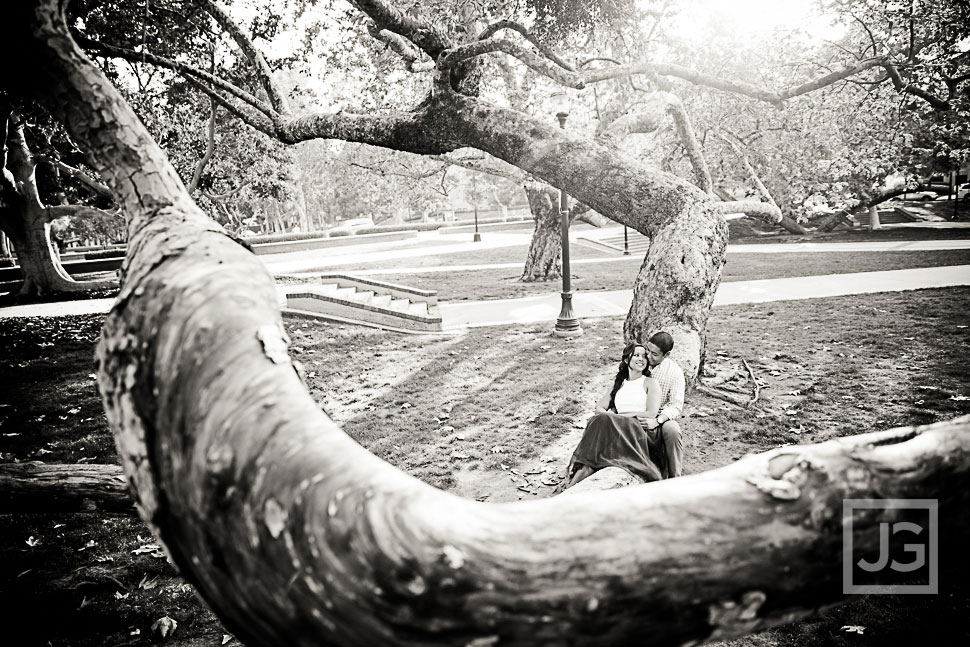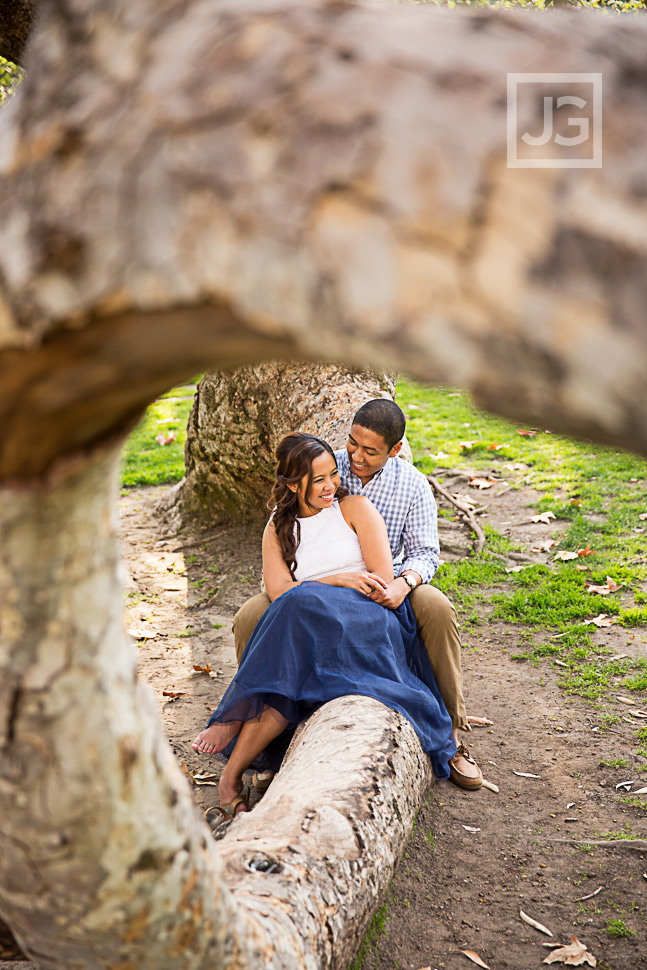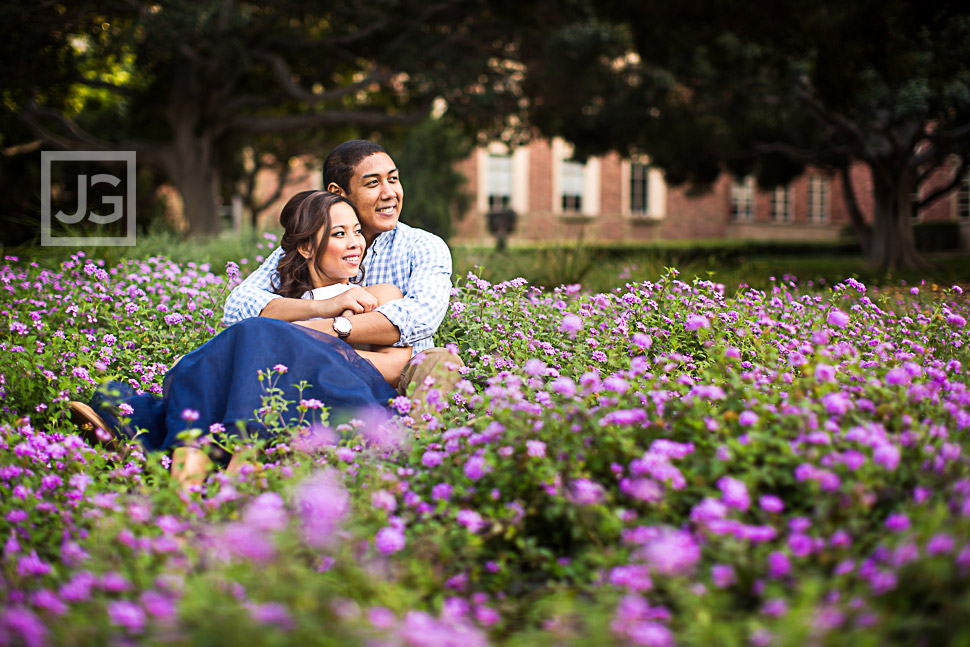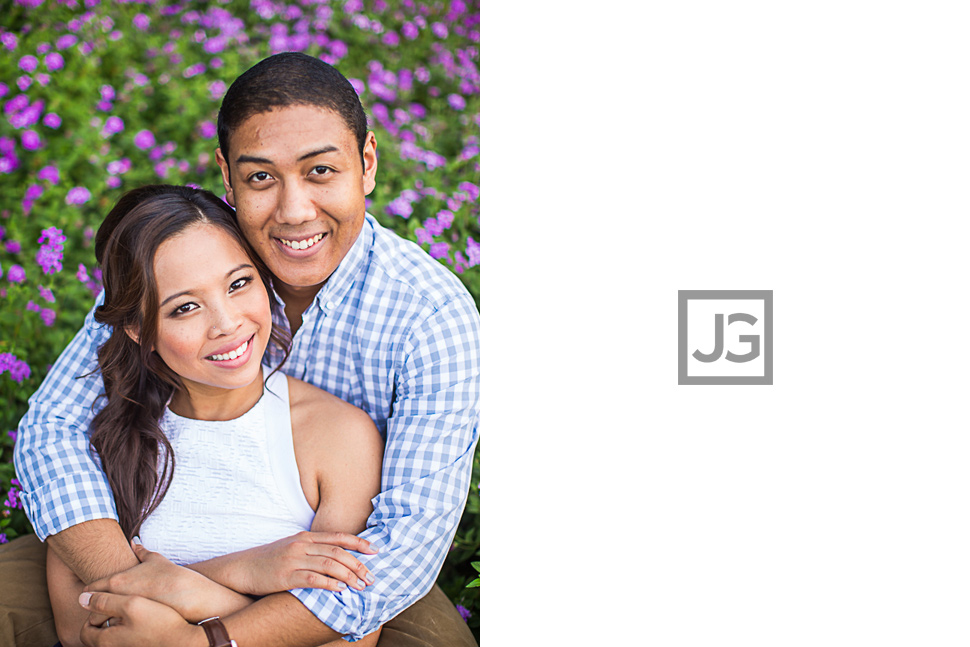 Downtown Los Angeles – Concert Hall
After the beginning of the engagement photography session at UCLA, we headed out to downtown Los Angeles to finish up the engagement photography. The Walt Disney Concert Hall is a perfect place to start the session.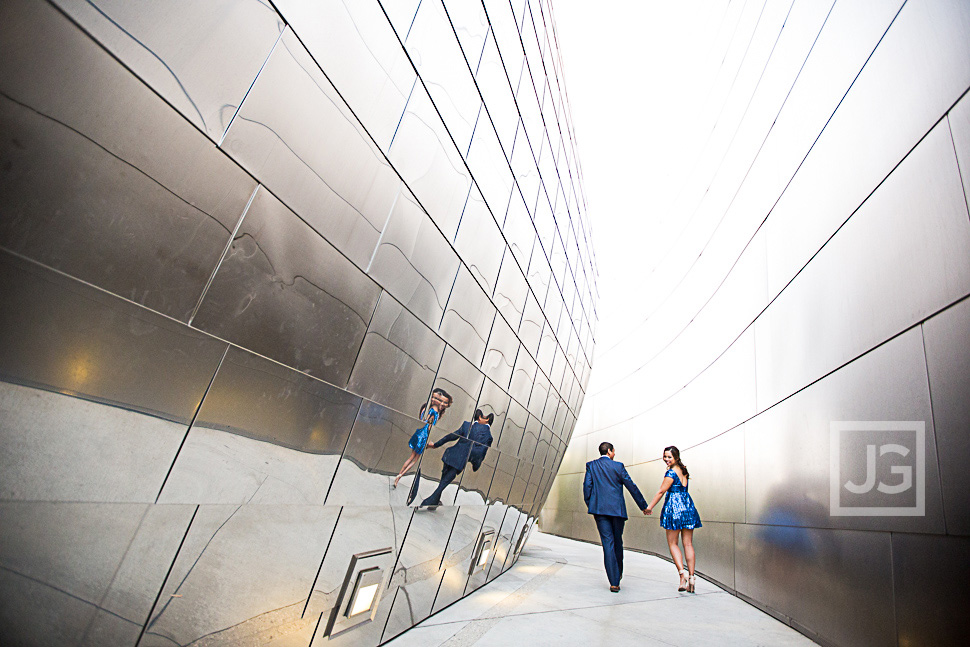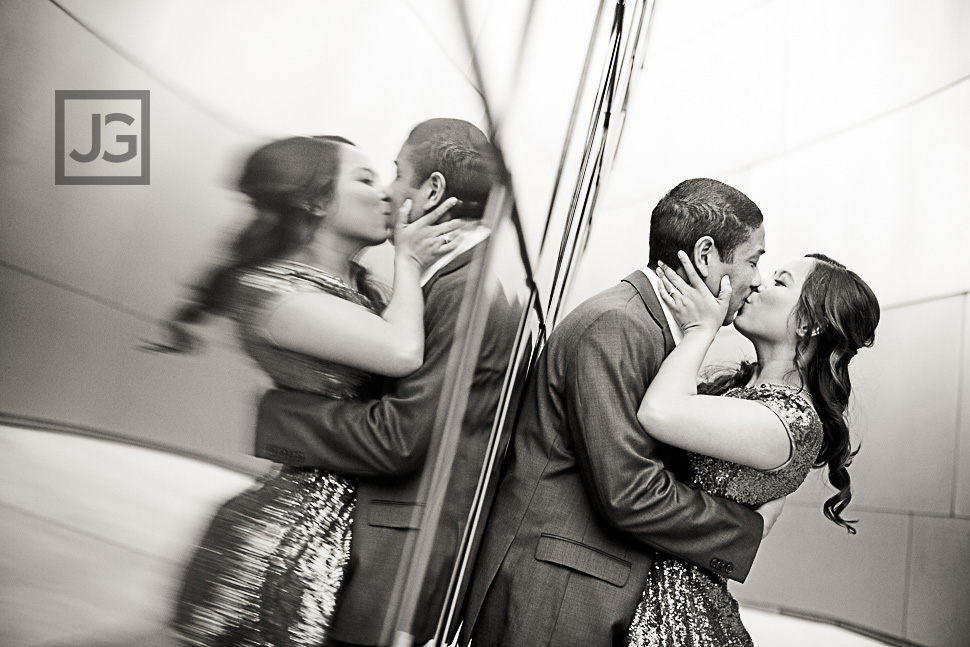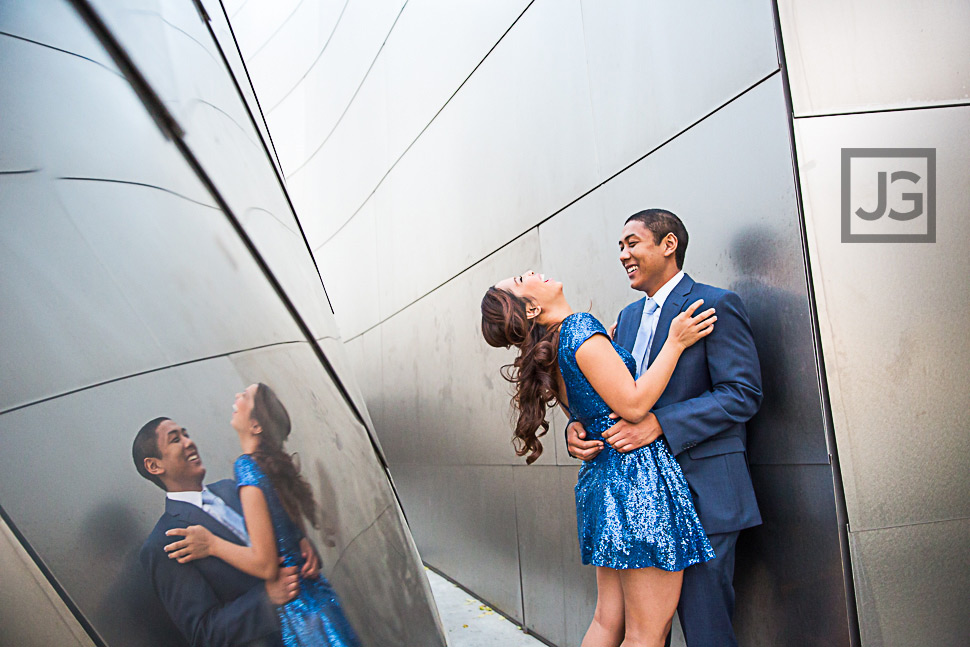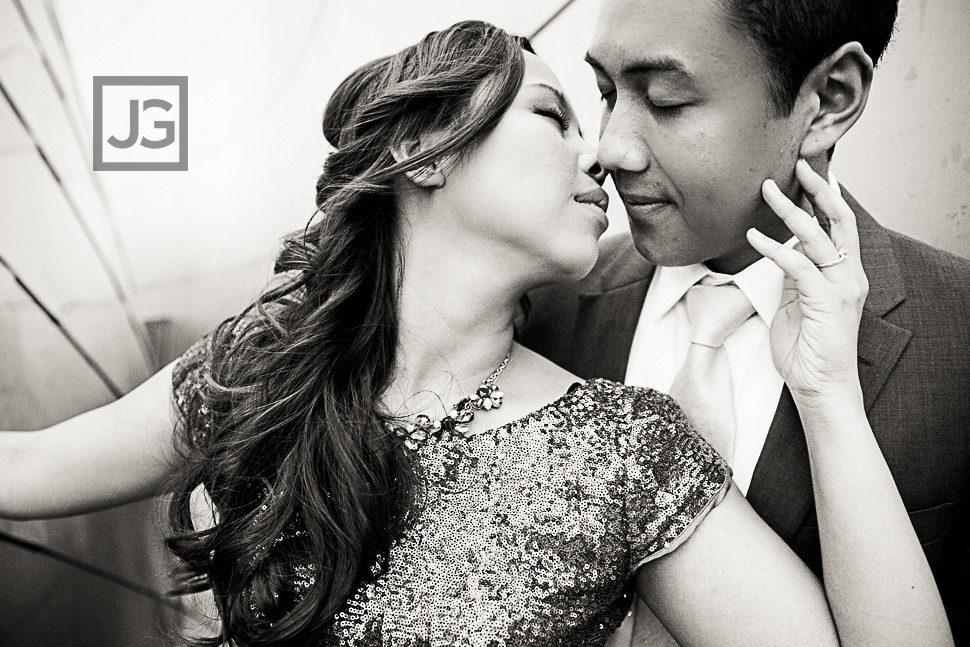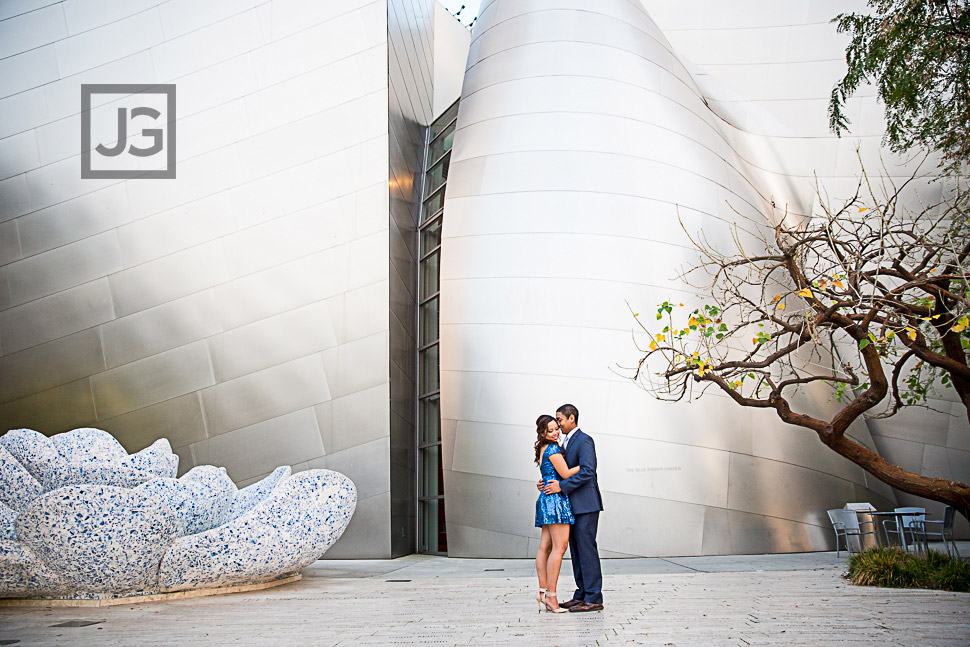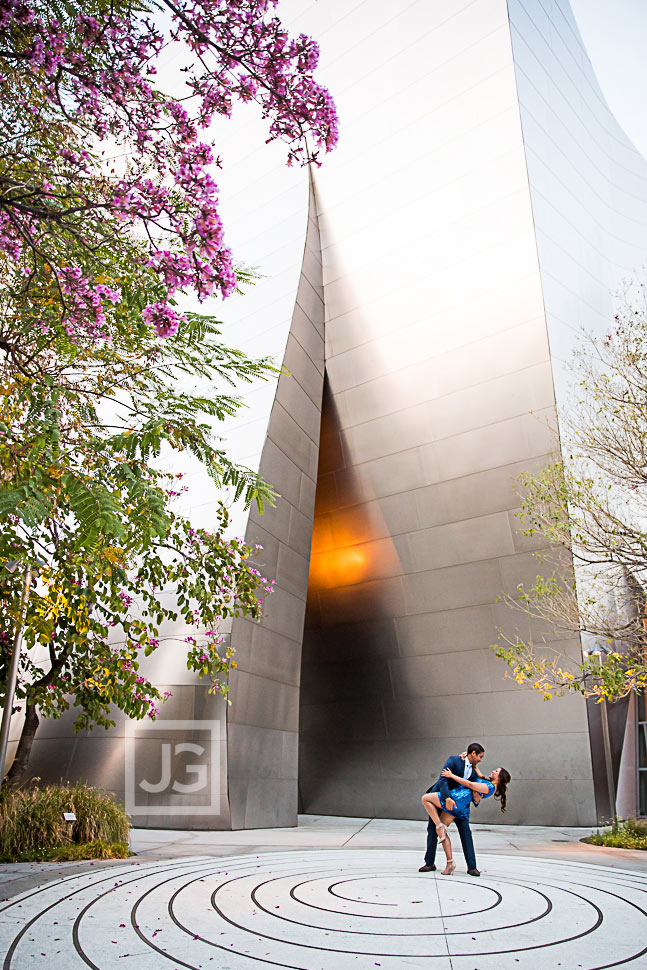 Once it got dark, we were able to shoot in low-light settings, which is something that we specialize in. Lowlight and nighttime wedding photography is something that we have worked hard at for many years. Those years of low light engagement photography experience have results that show in our photos.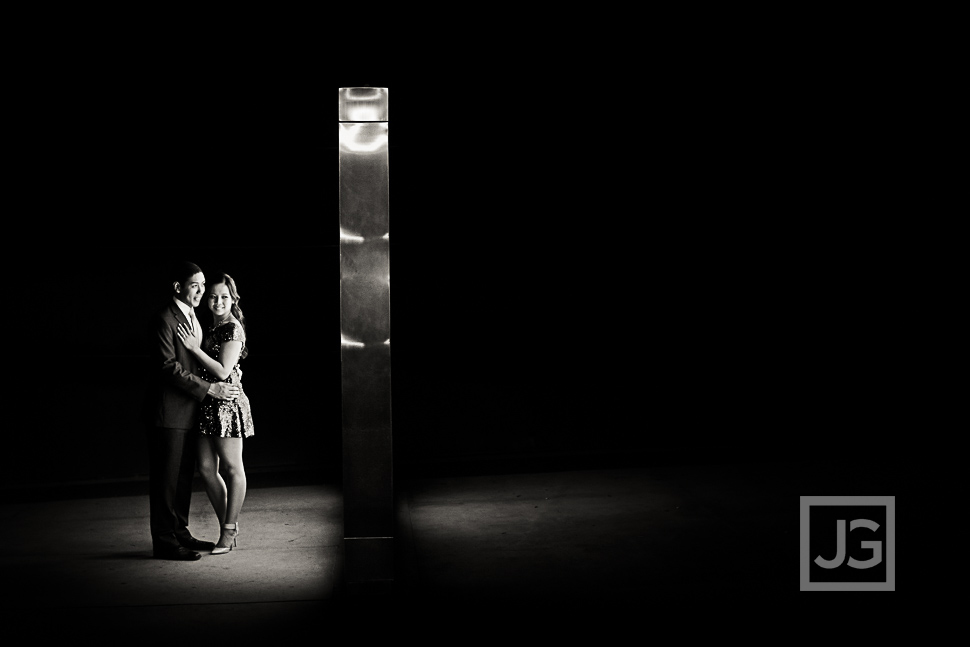 Grand Park in downtown Los Angeles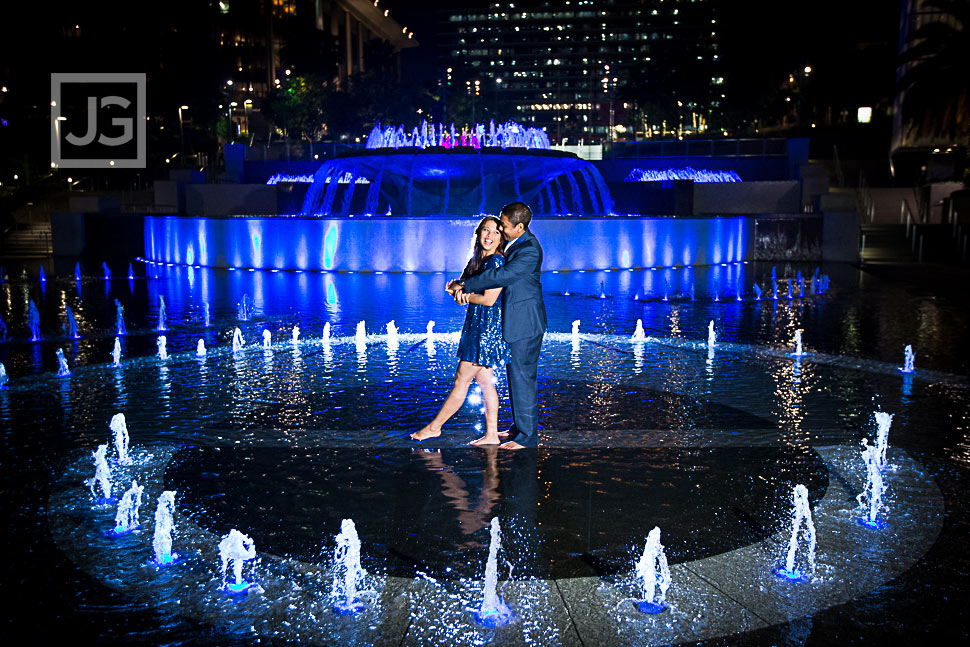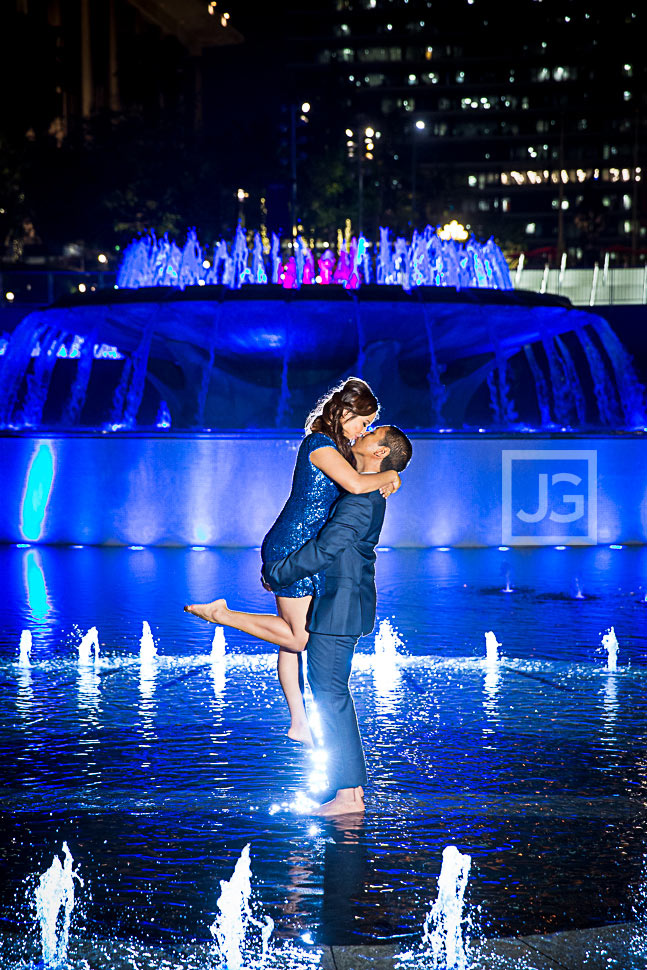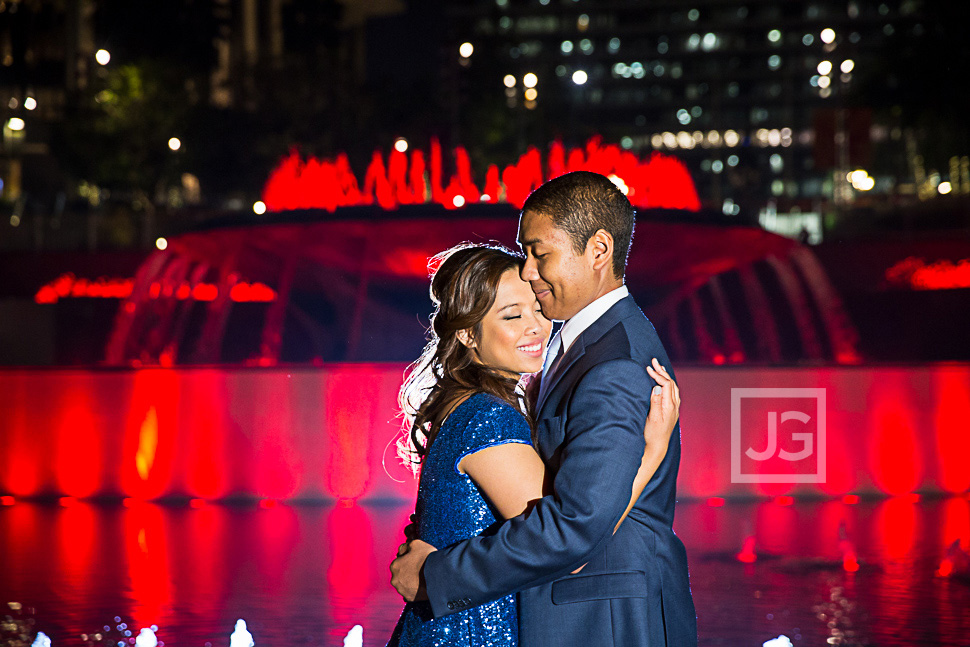 DWP in Downtown LA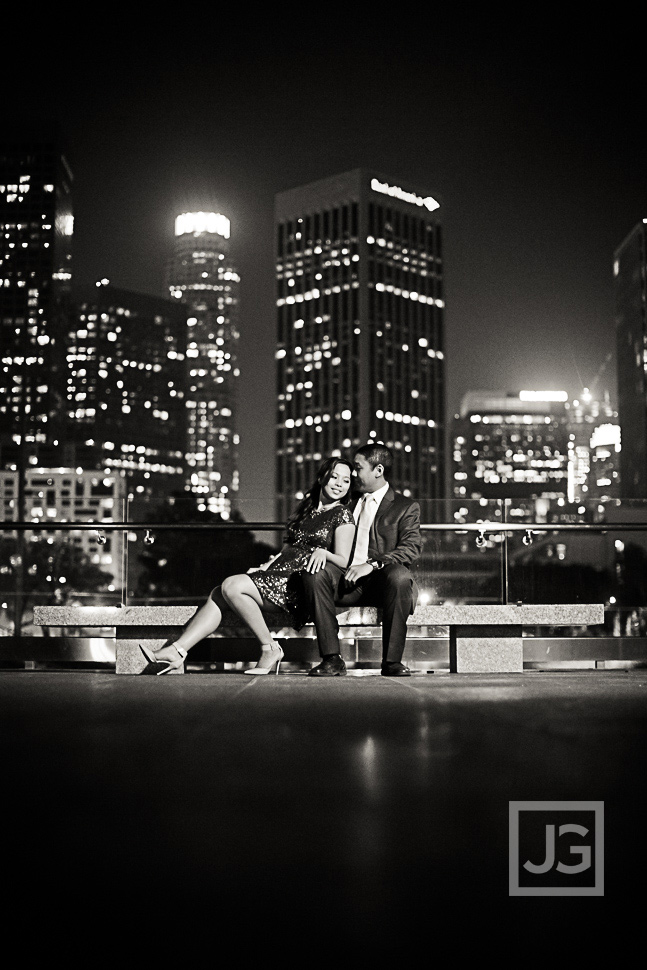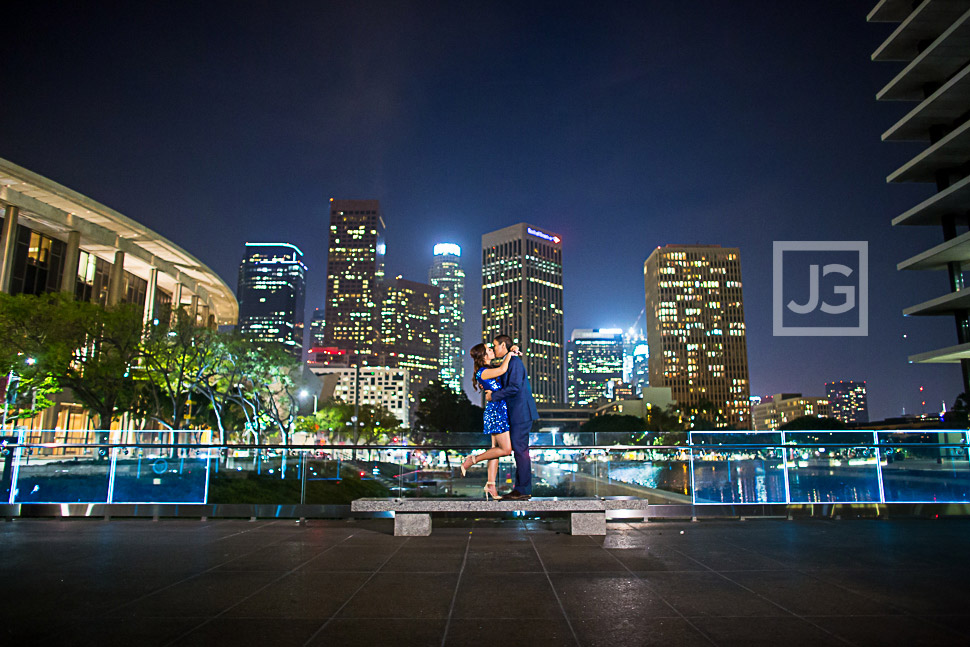 For more examples of engagement photography and wedding photography in Los Angeles and at UCLA, check out the rest of our blog. We also have our instagram account for our most recent work. It's a must to see our new work, since we are always trying to do better and amazing things. Or you can just see really cute pictures of our daughter.