Here we are, at the famous Bradbury Building in downtown Los Angeles.  It's my first time doing an engagement session there, and I'm amazed at how beautiful this historic building looks.  I'm so glad that Xcel and David had requested the Bradbury Building for their engagement session.  This five-story building features ornate cast iron stairs, rich marble tiling, and polished wood all throughout.  The sophisticated architecture and great mood lighting serves as a great backdrop for an engagement session. It's too bad that we were not able to go beyond the first flight of stairs.
When X'cel and I talked for the first time on the phone, we clicked immediately cause we had so much in common (especially with our pharmacy background).  X'cel and David are two of the sweetest people.  The first time we met, they walked me back to my car after I embarrassingly broke my sandal as we were walking out. I had such a wonderful time hanging out with them both during their engagement session.  These two are so silly and SO in love!!  David LOVES to kiss and every now and then, he also likes to bite X'cel (love bite — that is)!! =)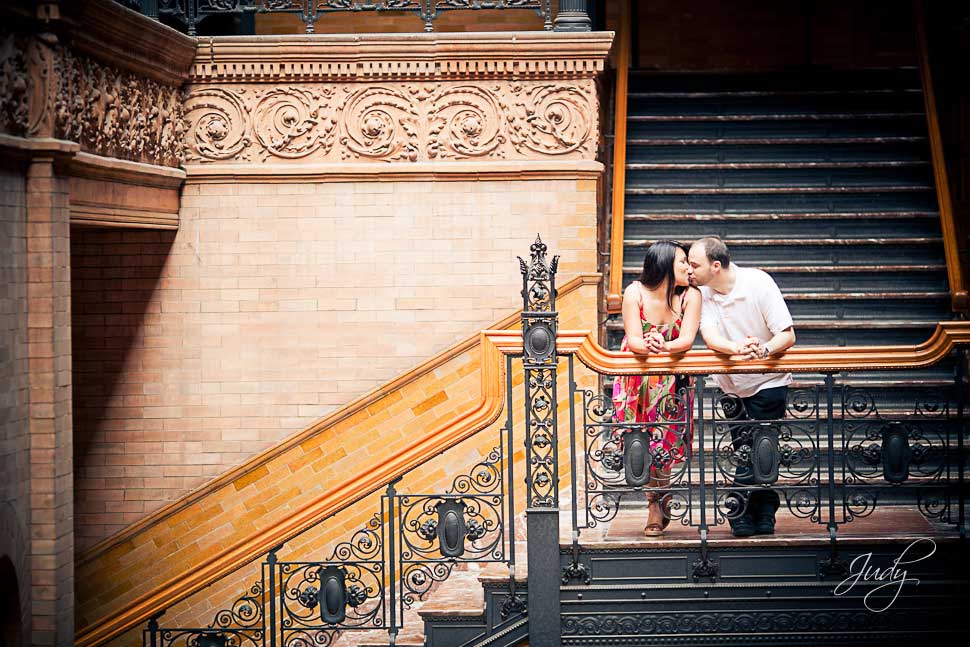 Isn't this such an architectural gem??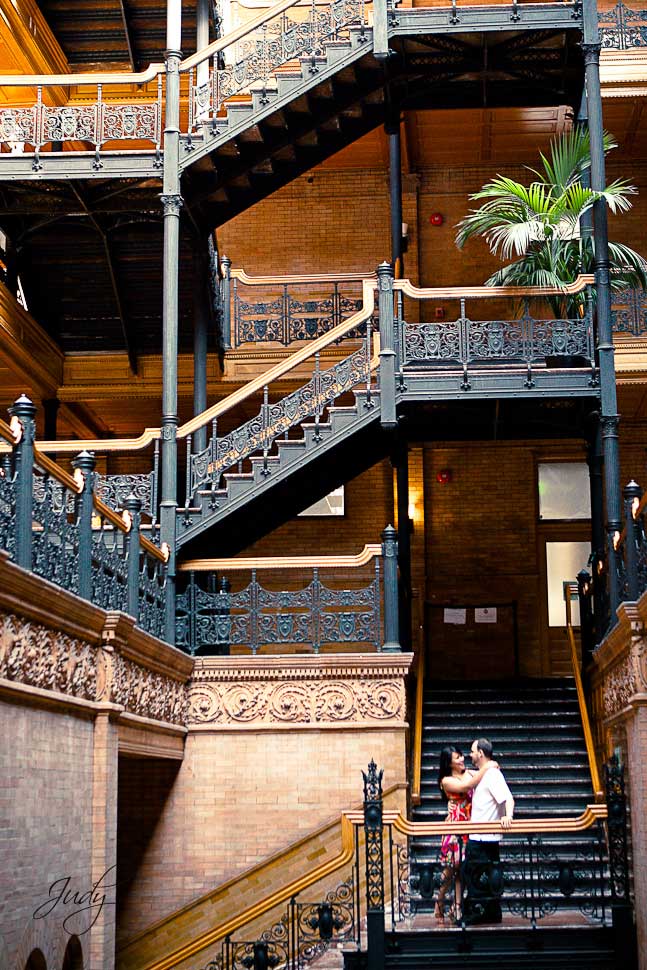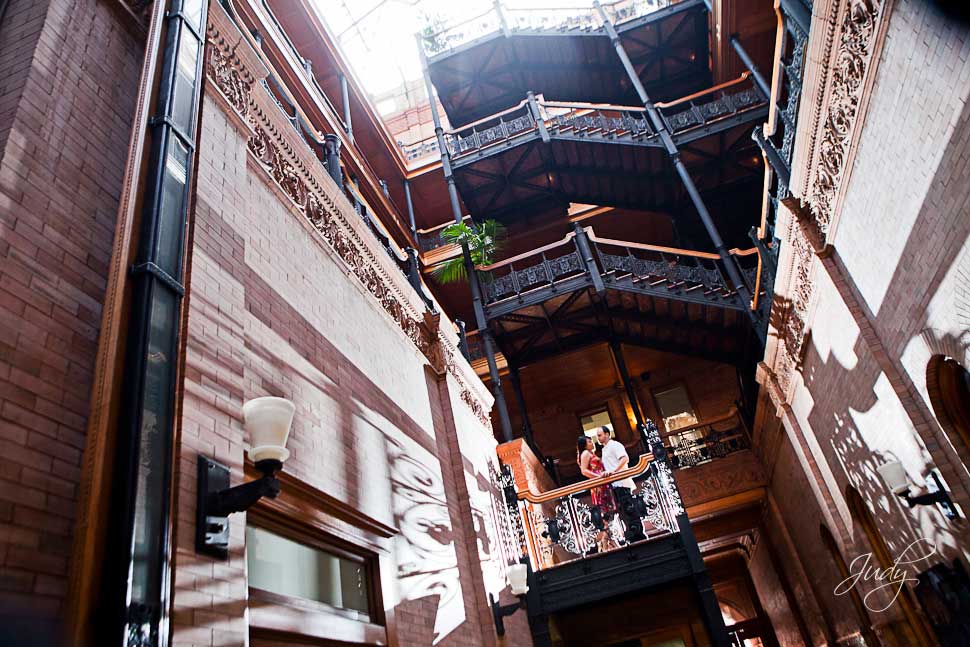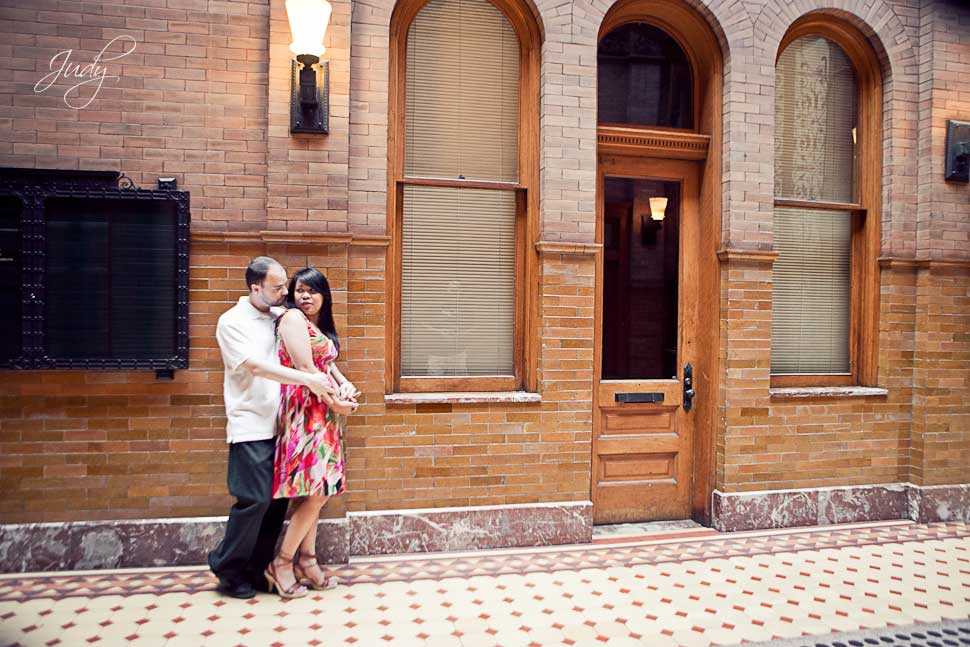 And this is inside the caged-elevator.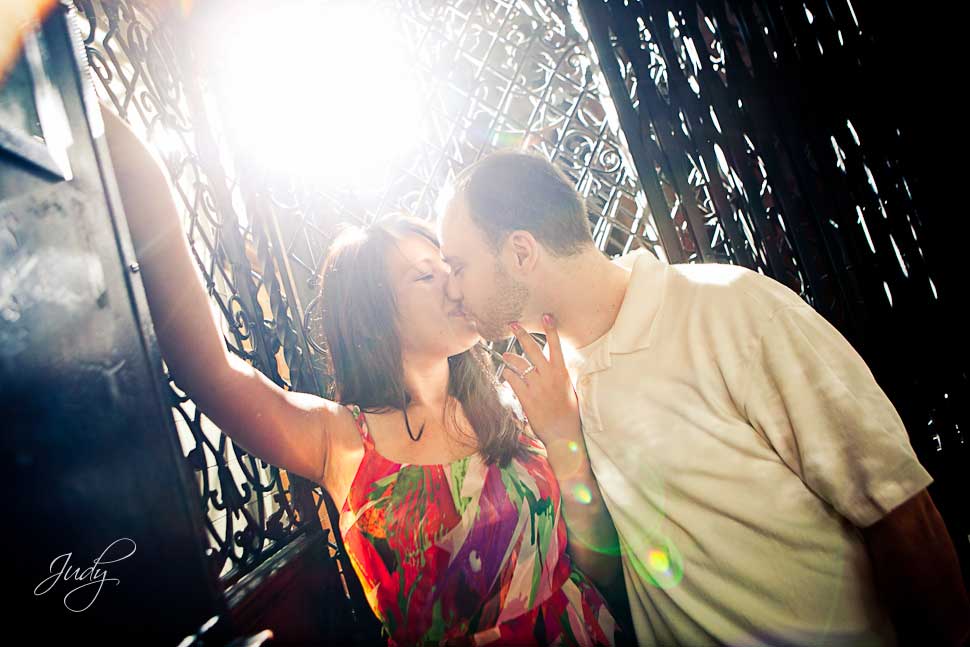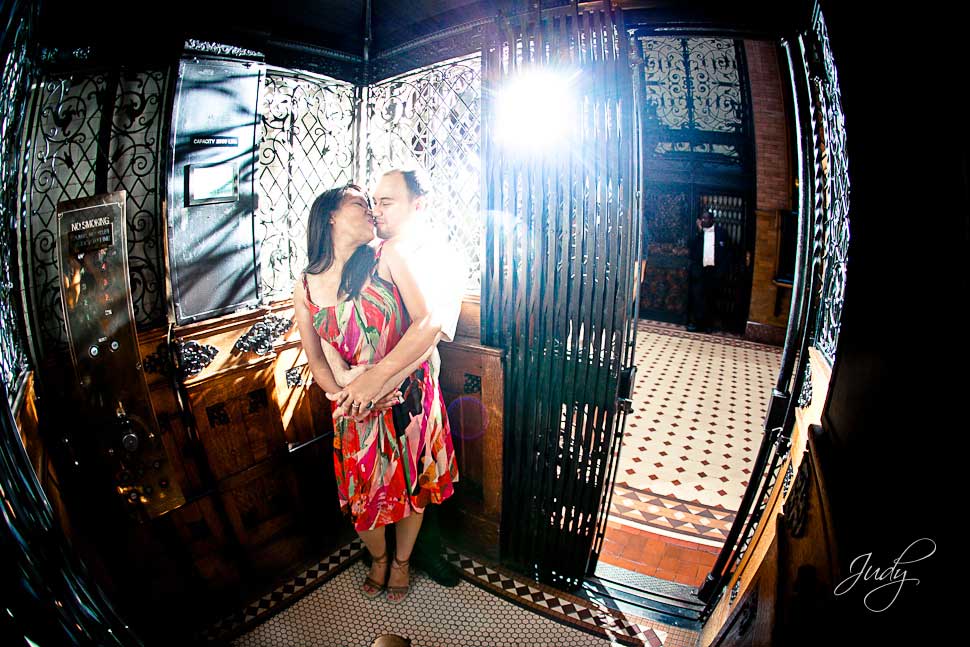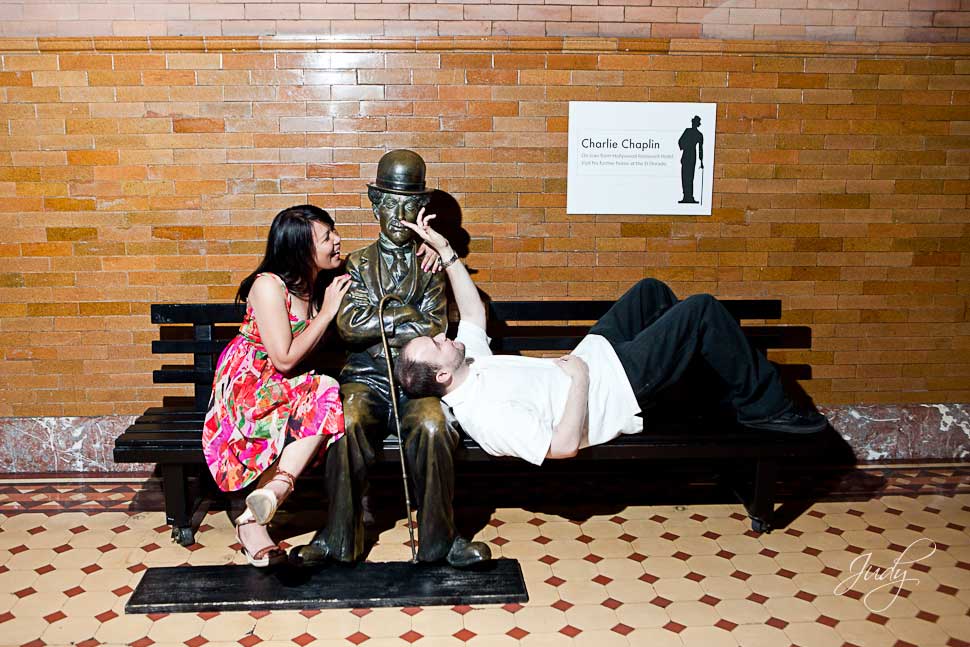 After the Bradbury building, we walked over to the Walt Disney Concert Hall for some more architectural pictures.  I've shoot at the Disney Concert Hall many times, and each time I'm happy to find new nooks.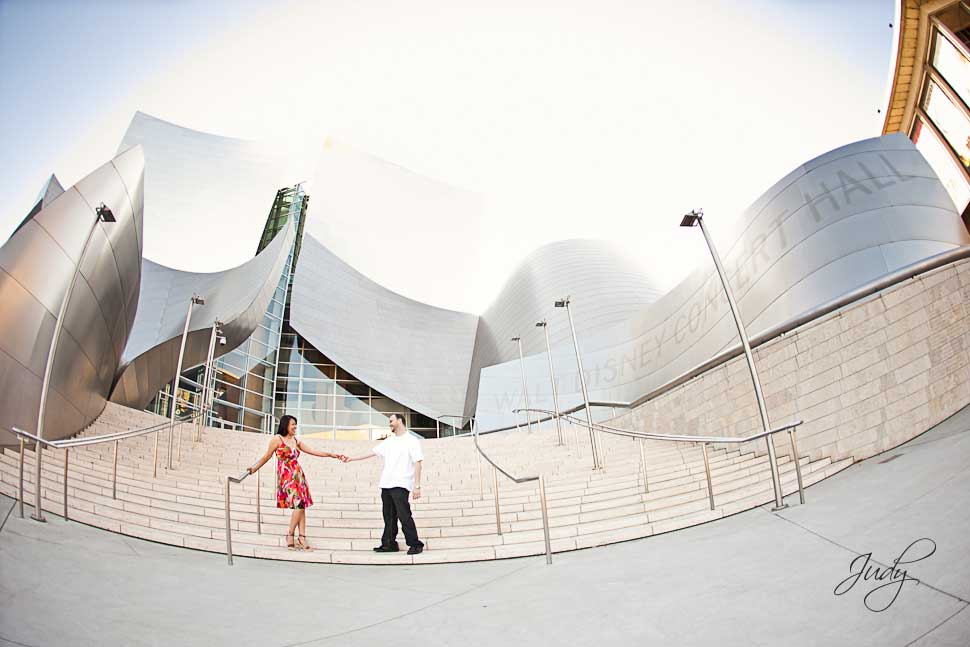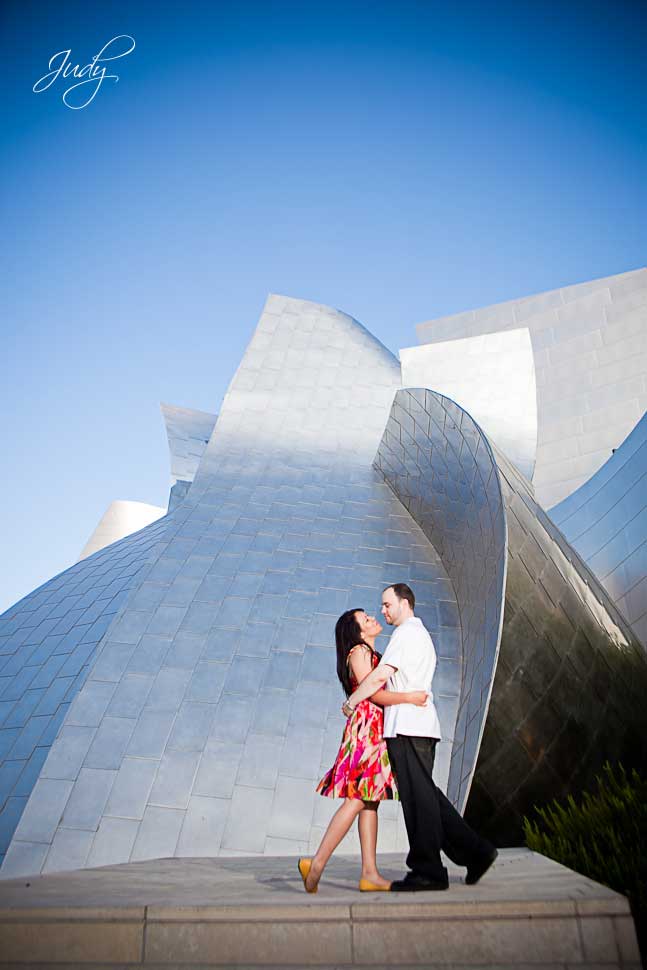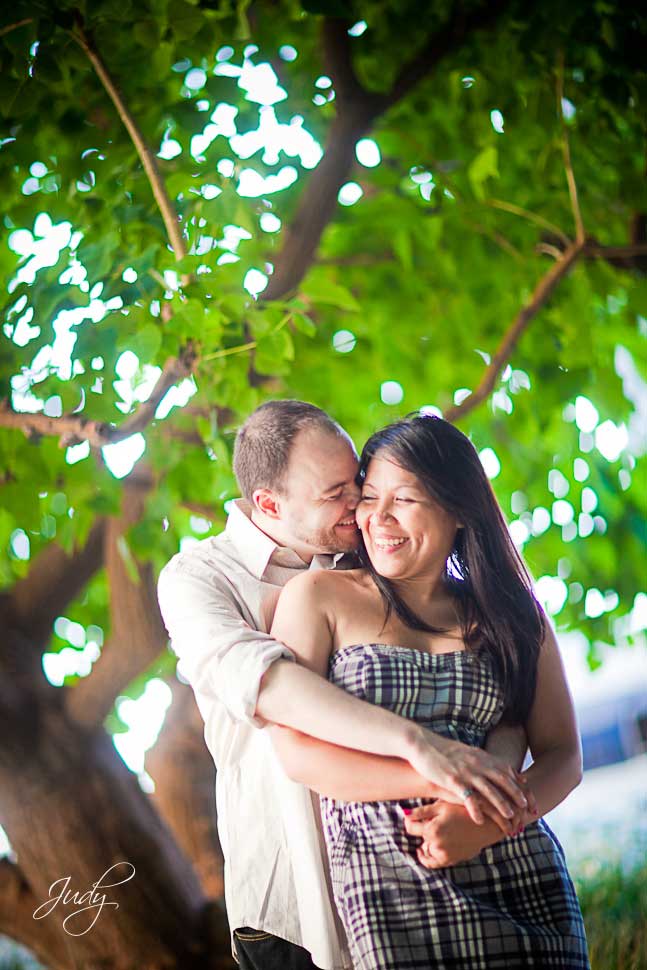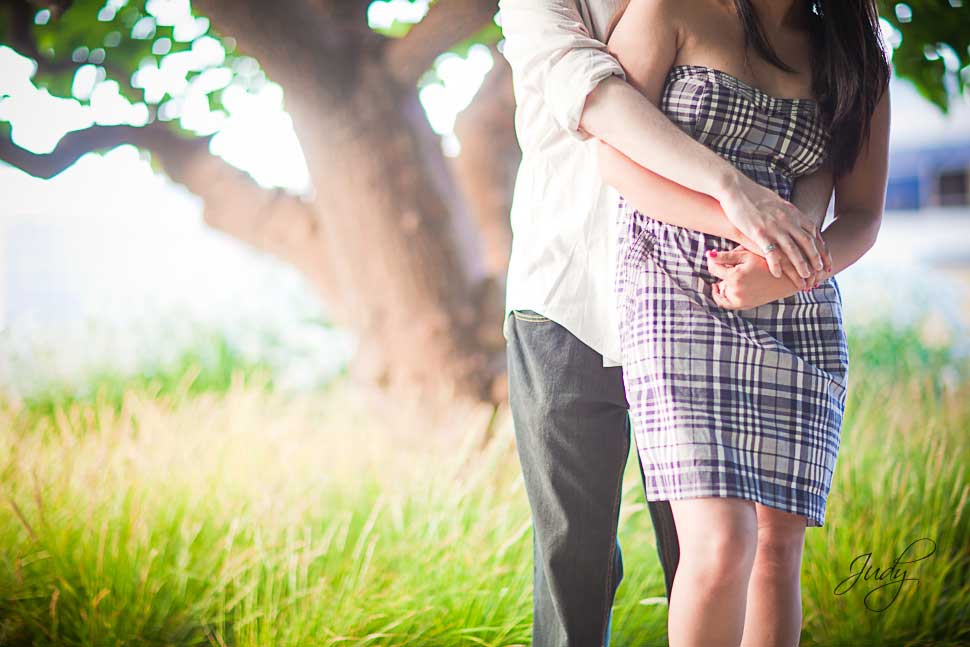 Love the daisies…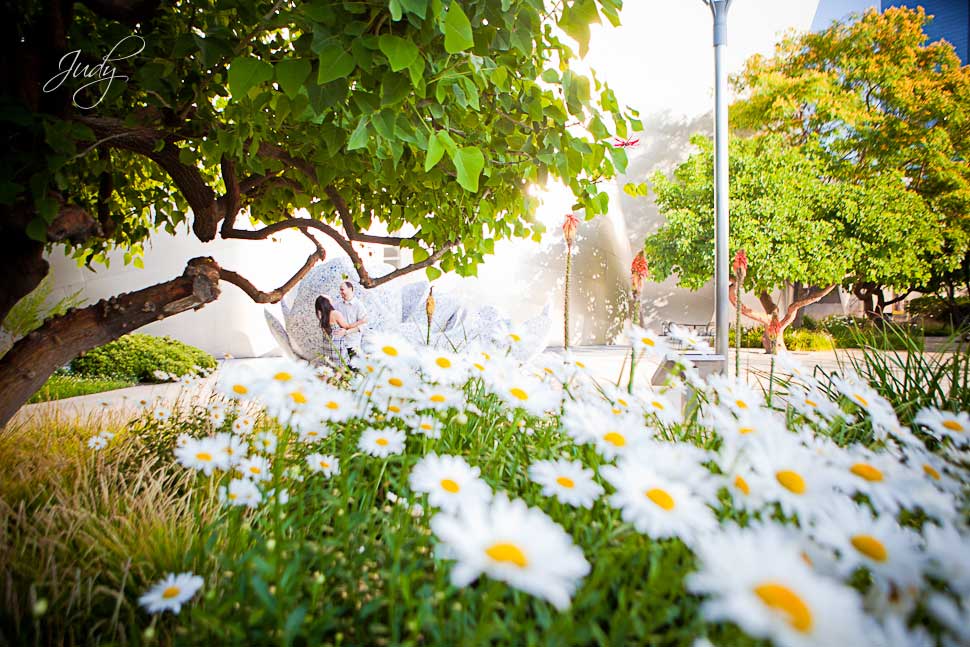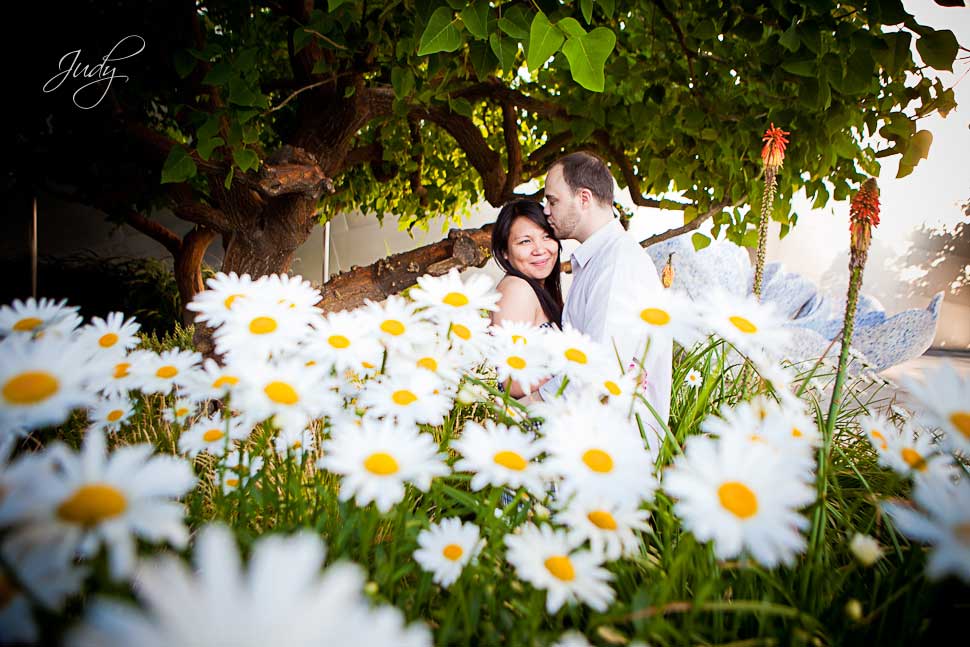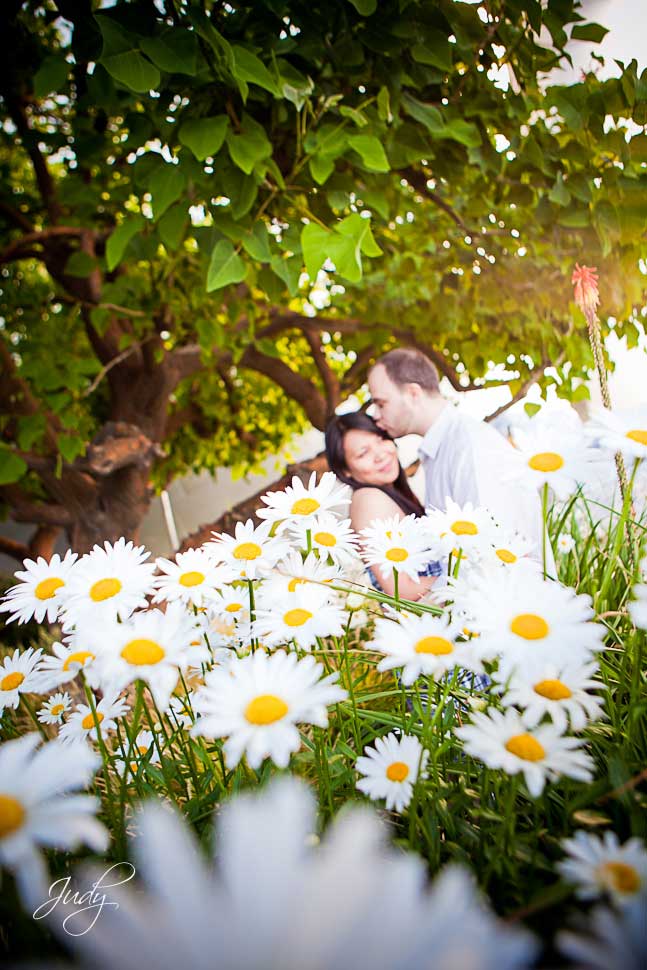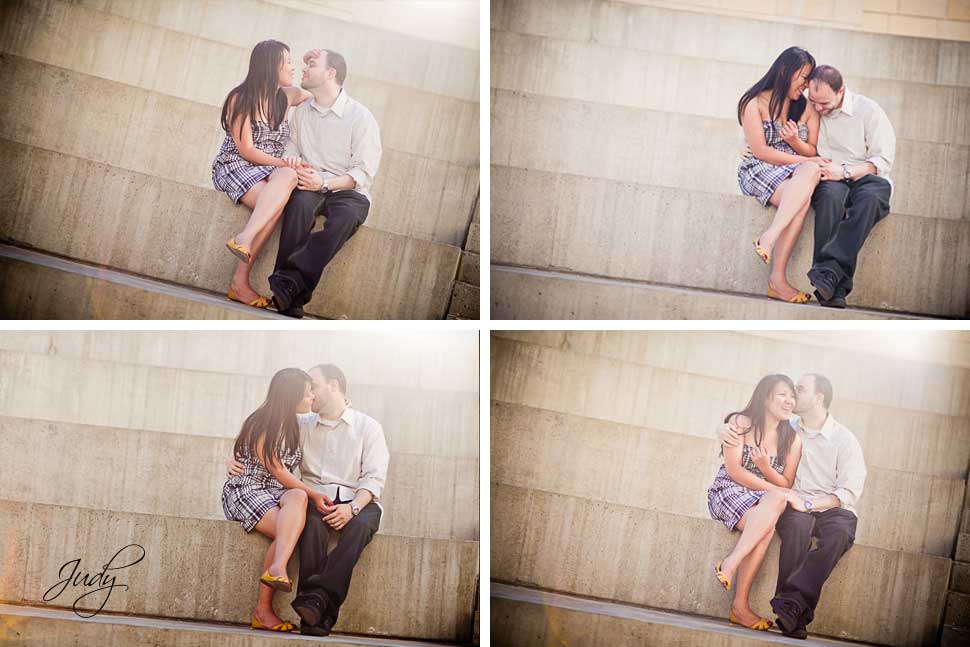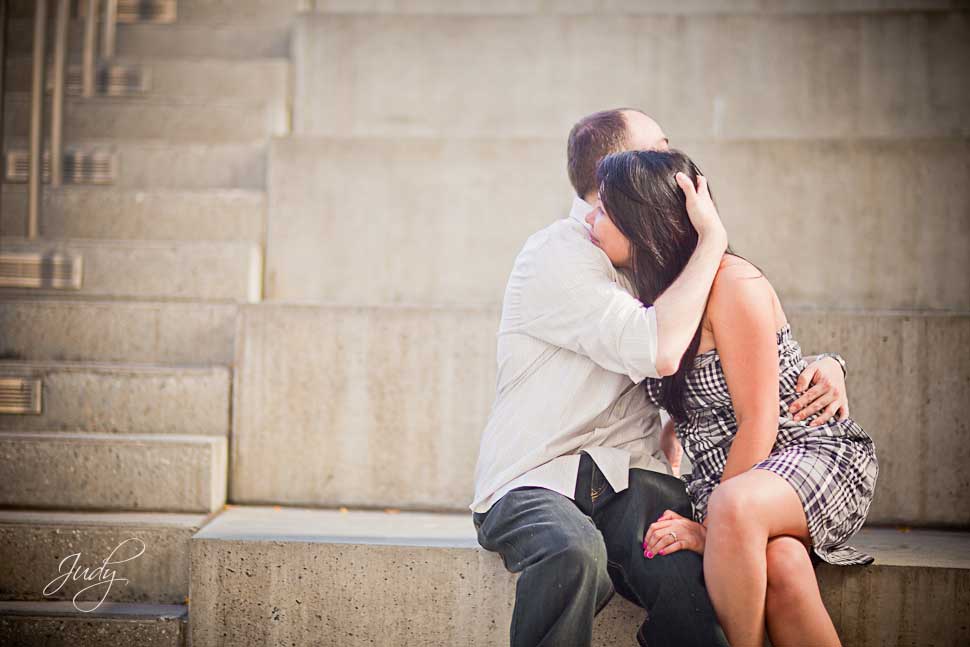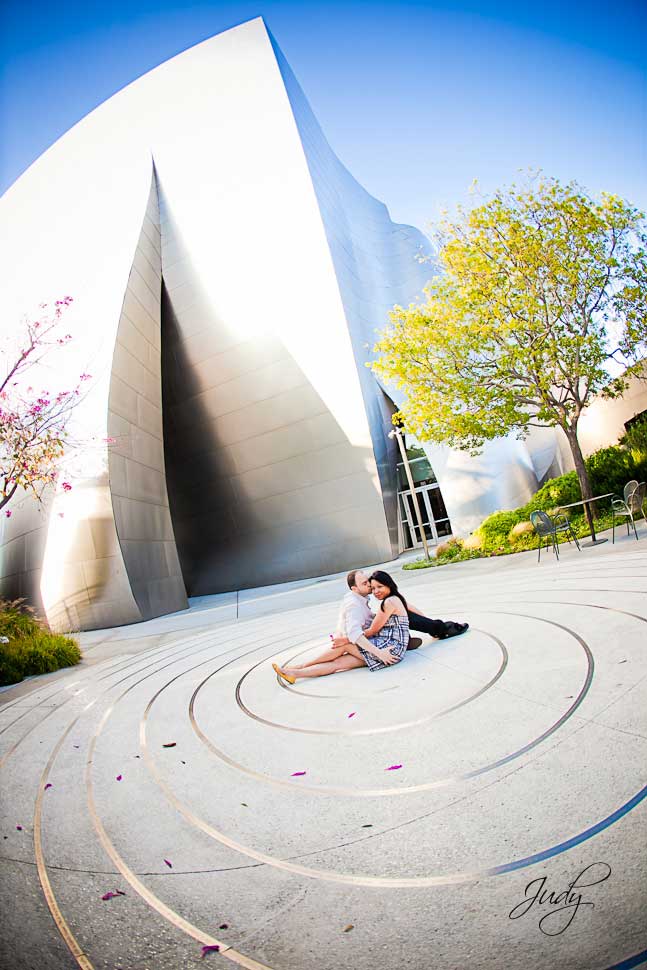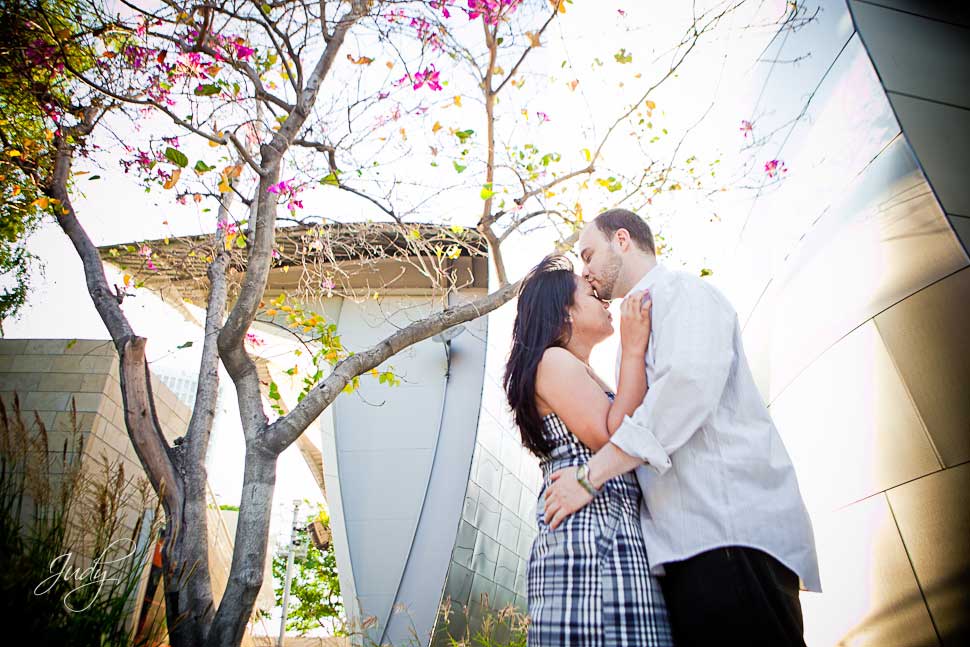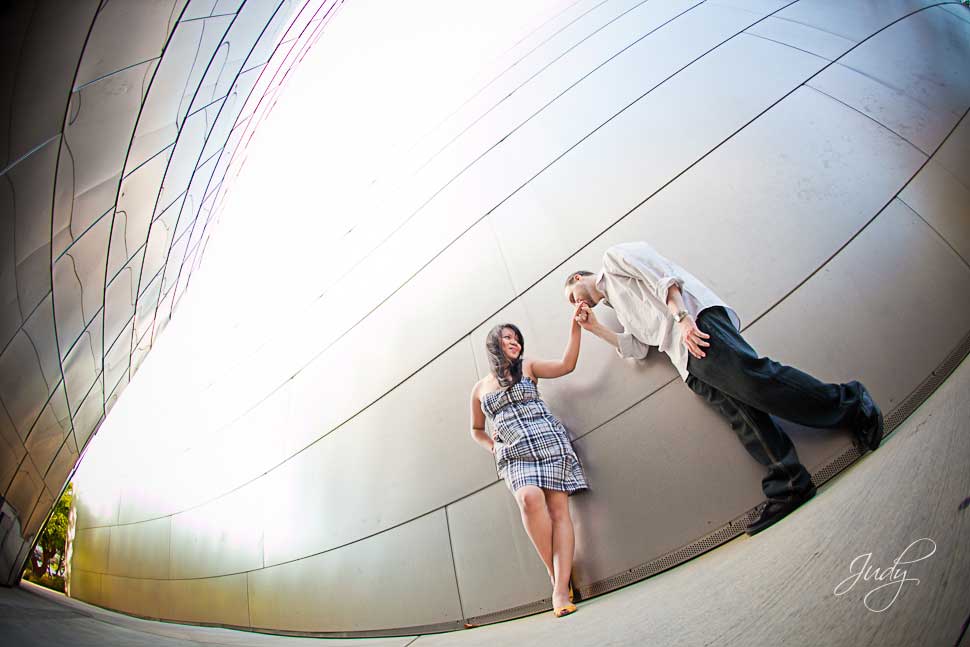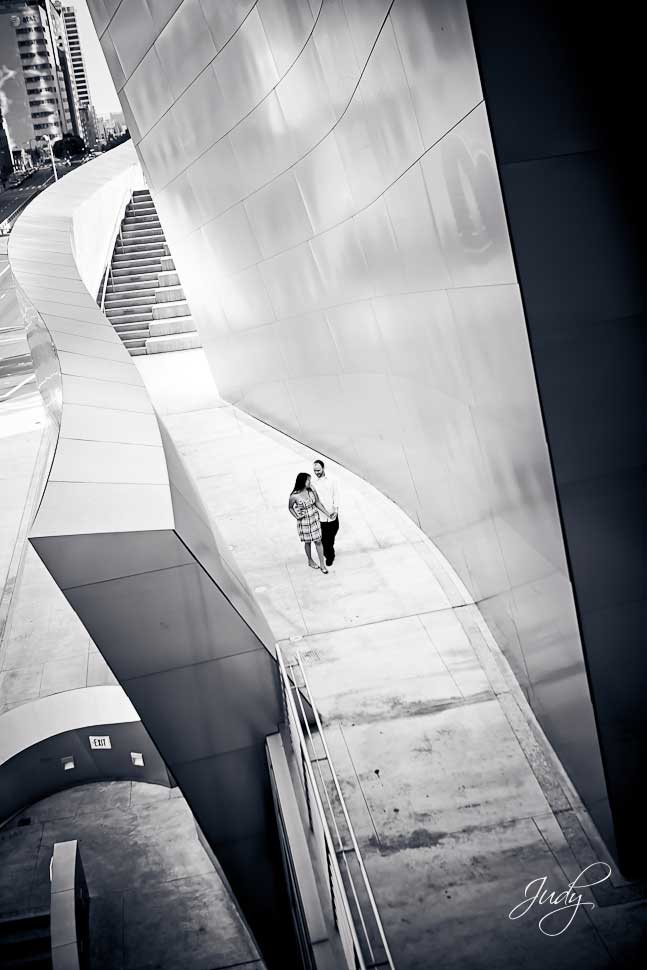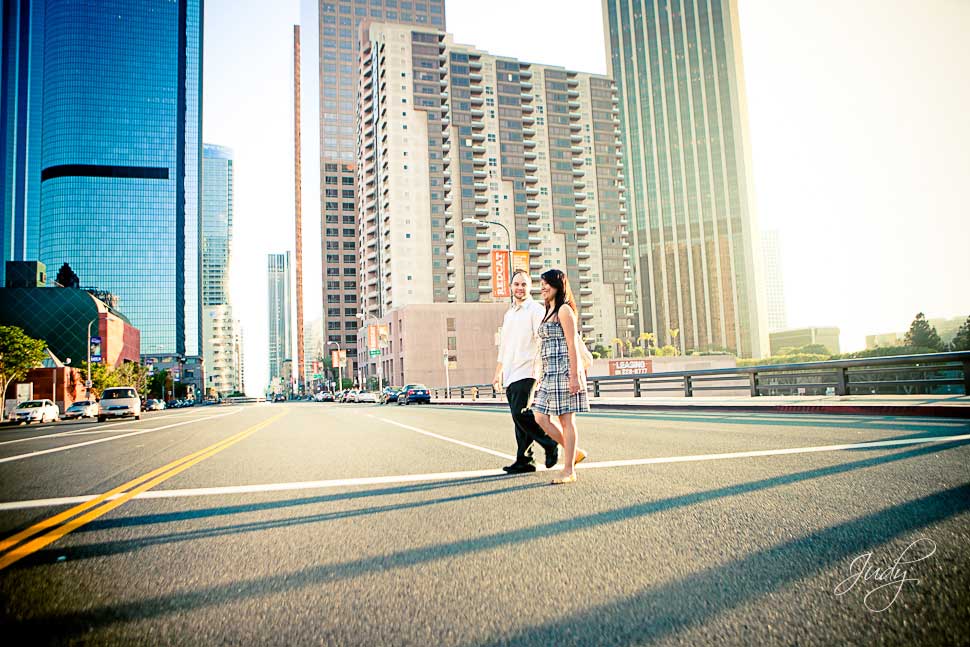 We ended their downtown L.A. engagement session with a DELICIOUS bowl of ramen noodles at Daikokuya.  The wait was about an hour (and we were starving) but it was sooooo worth the wait!!  Thank you so much X'cel and David for the wonderful time.  I can't wait for your wedding in September.