When we capture a couple during an engagement photography session, we try to bring out their own personalities and nuances.We want to make the images their images, not just ours (which can happen if photographers are too commanding). So when I look at Kimberly and Sheng's session, I feel like I can see their genuine happiness and joy for each other. I absolutely love that they smile, laugh, and enjoy every minute with each other!! At their wedding (yup, we already shot their wedding, I'm just super behind in blogging), we saw this reaffirmed amongst many tears of happiness and hugs with loved ones. So we hope you enjoy this engagement photography (Pasadena for the win!).
They wanted a shoot in the early day. We usually do our shoots near sunset and in low light (which our speciality), so we wanted to make sure that the photos still had our distinctive style and look (from drastic and unique lighting situations). We started at a local park for a natural, earthy setting and then moved on to downtown Los Angeles to give a polar opposite modern and urban look. But no matter the setting, you can see their warmth and feel their smiles.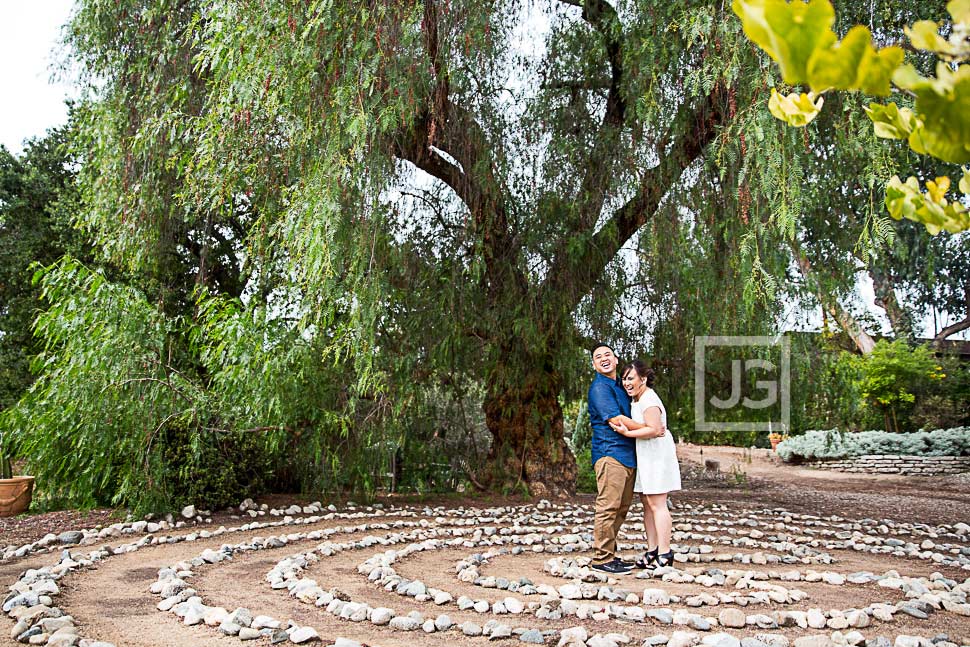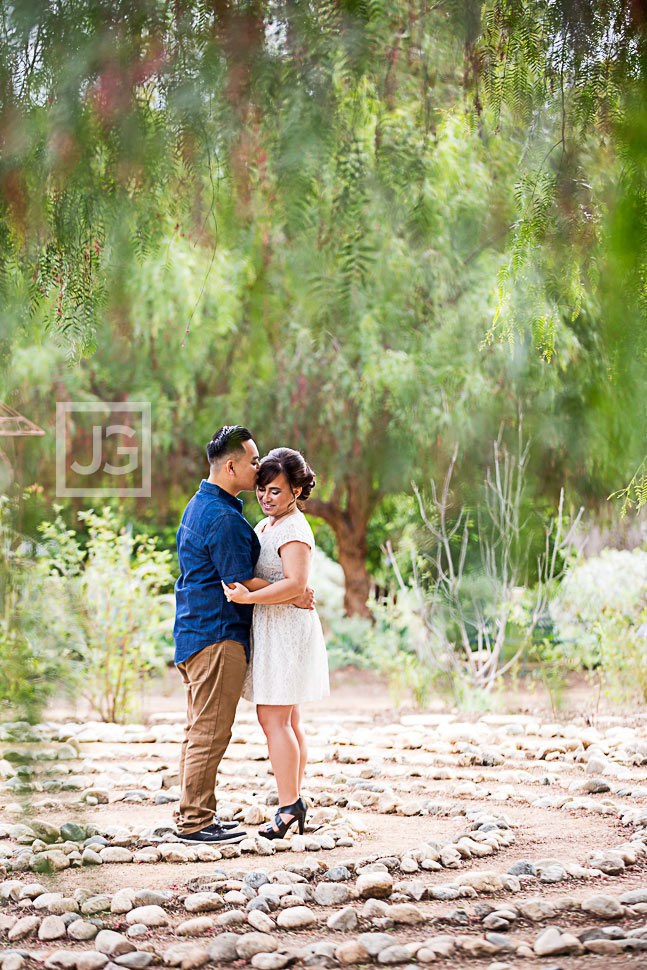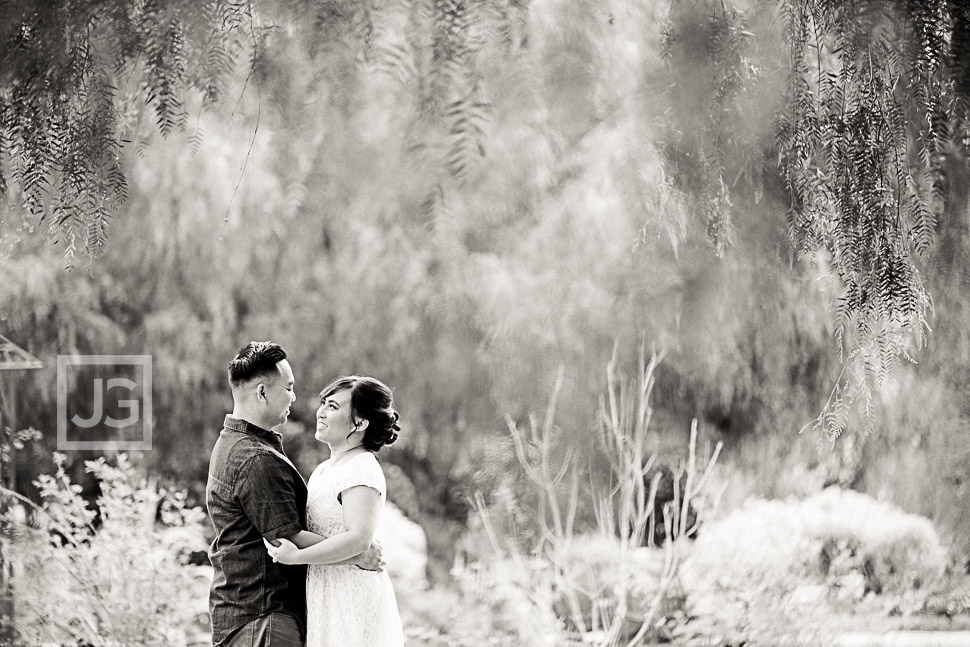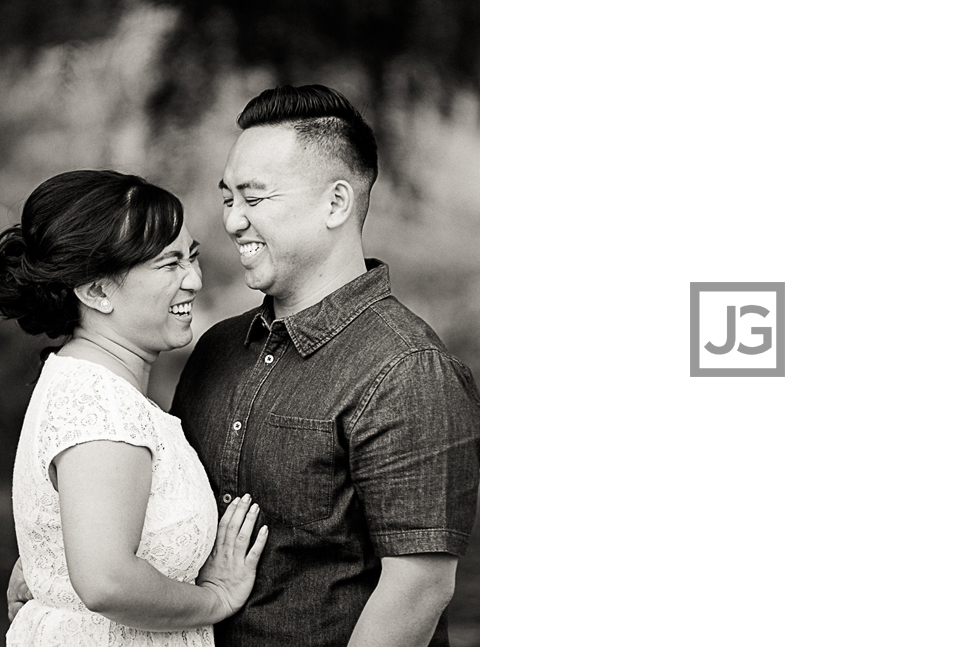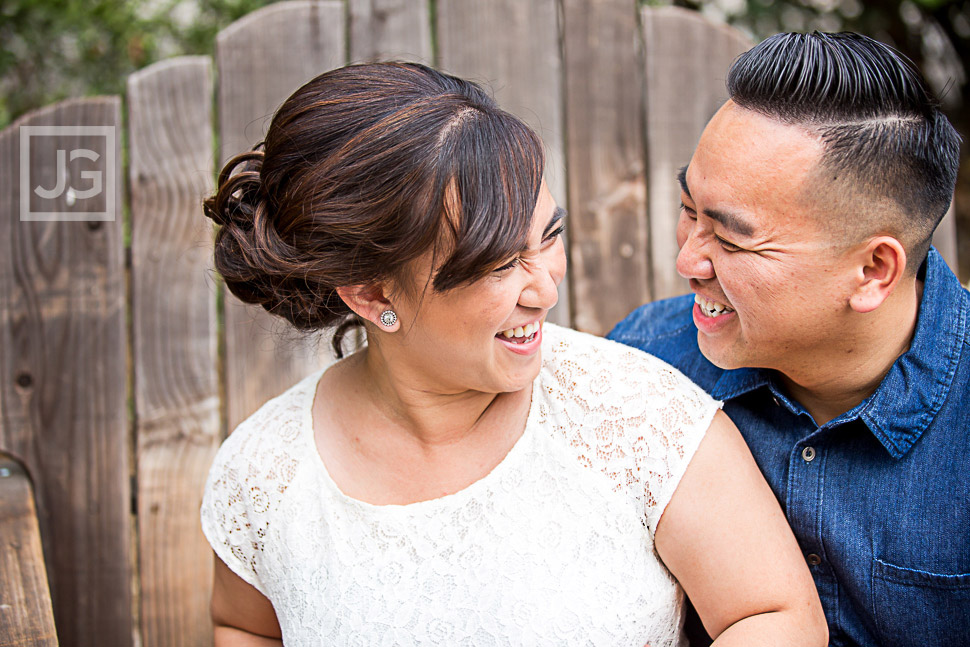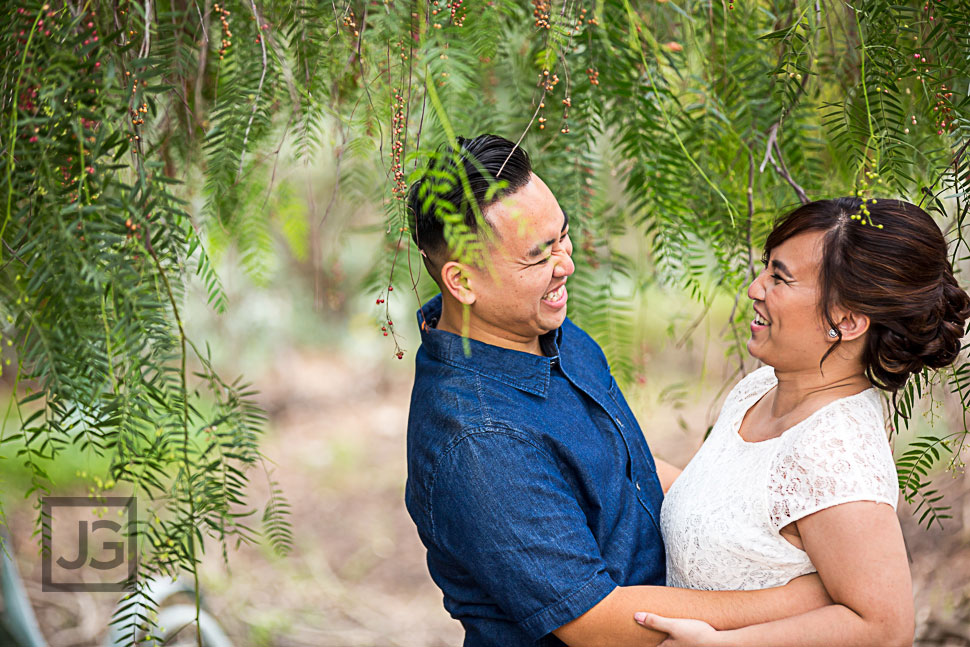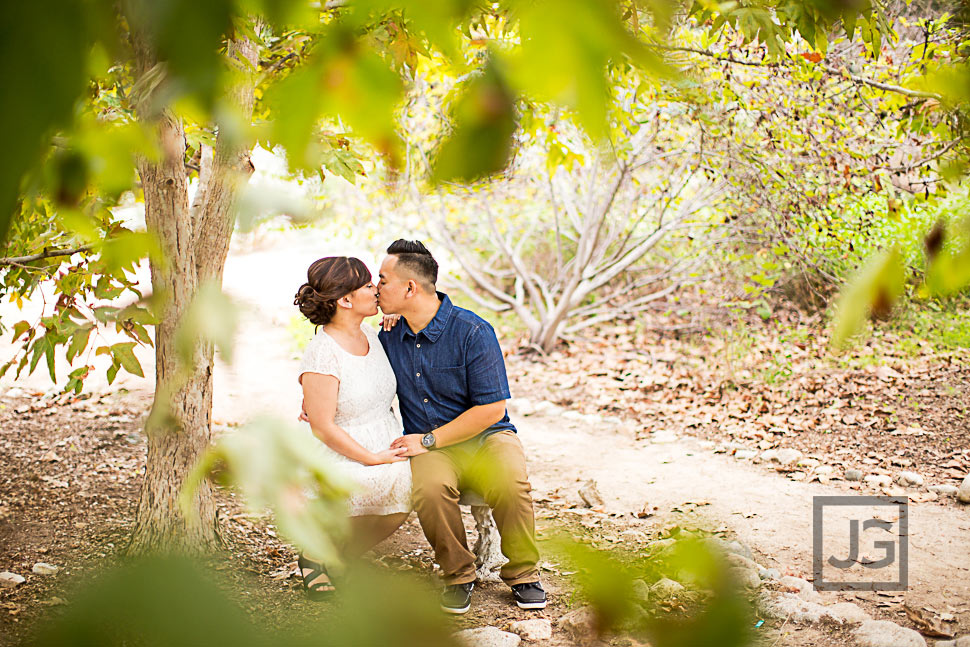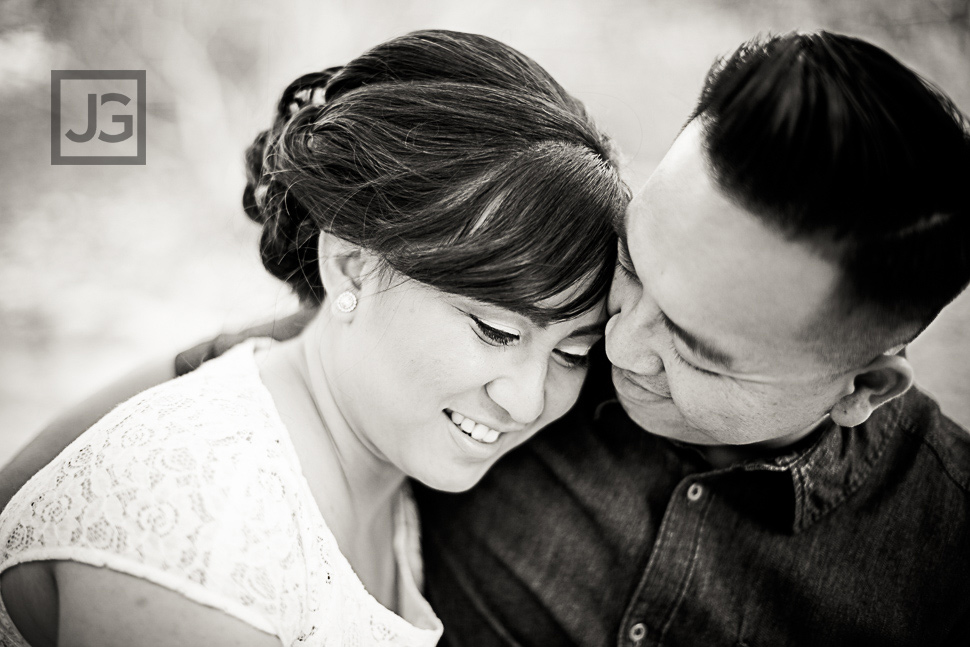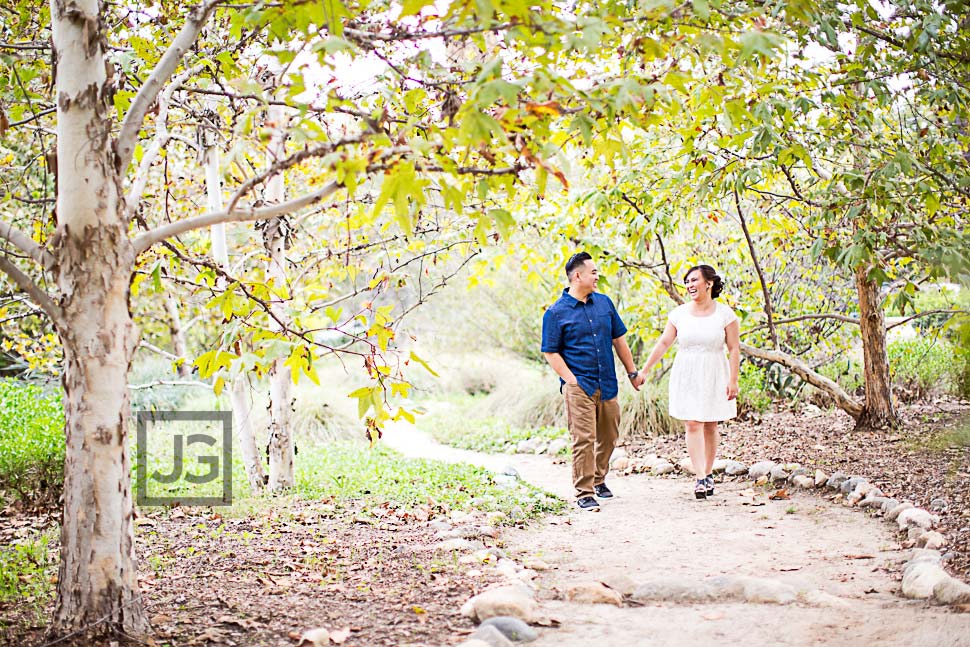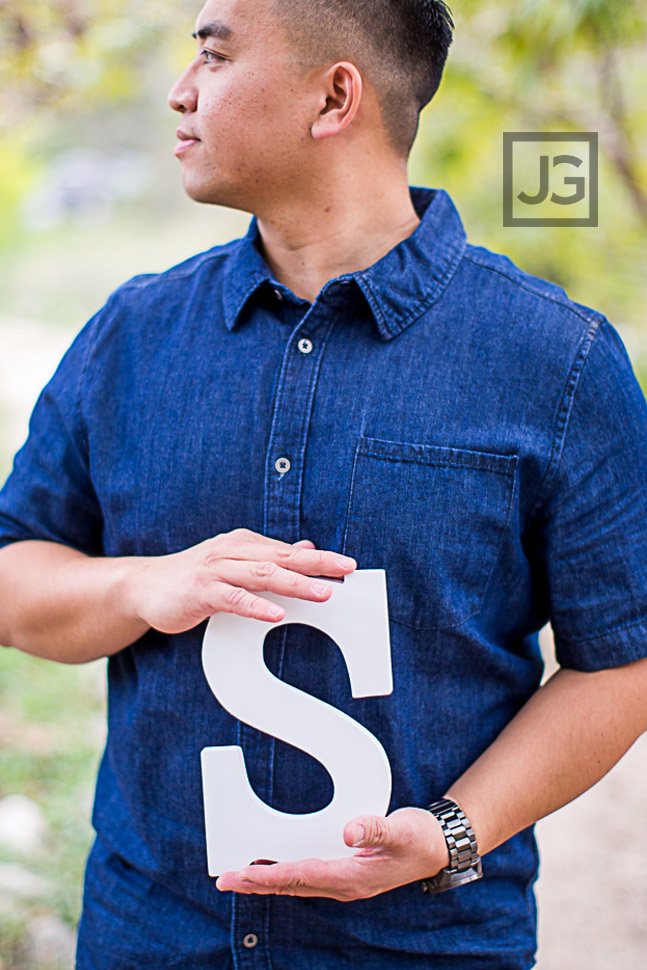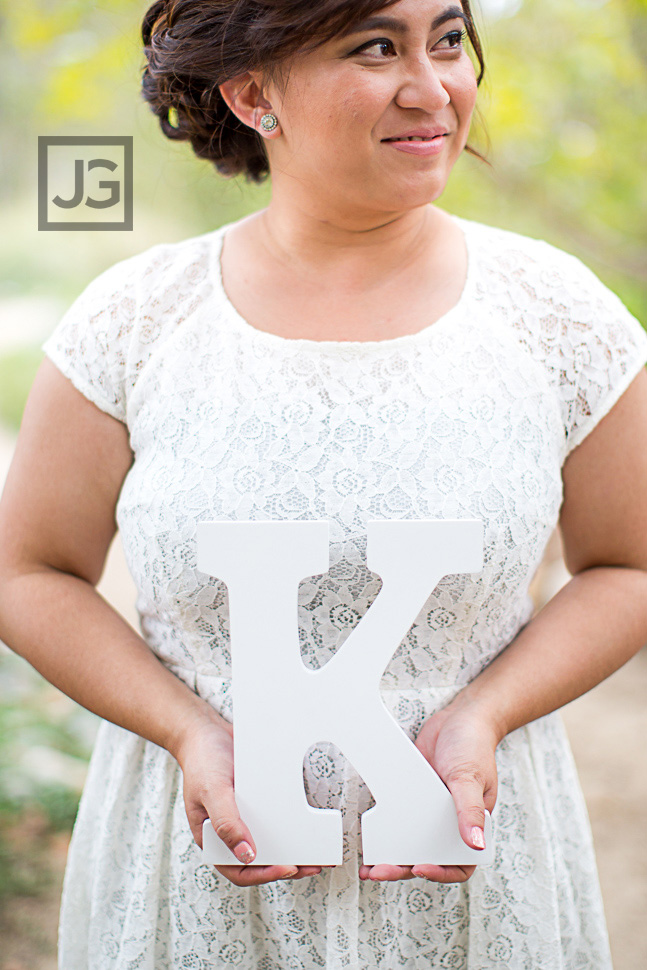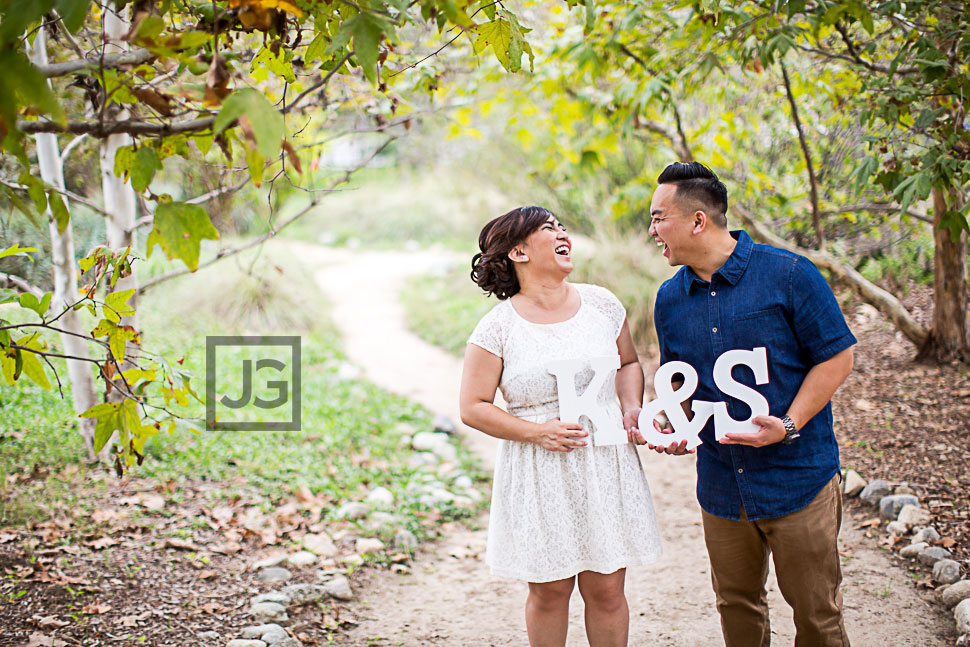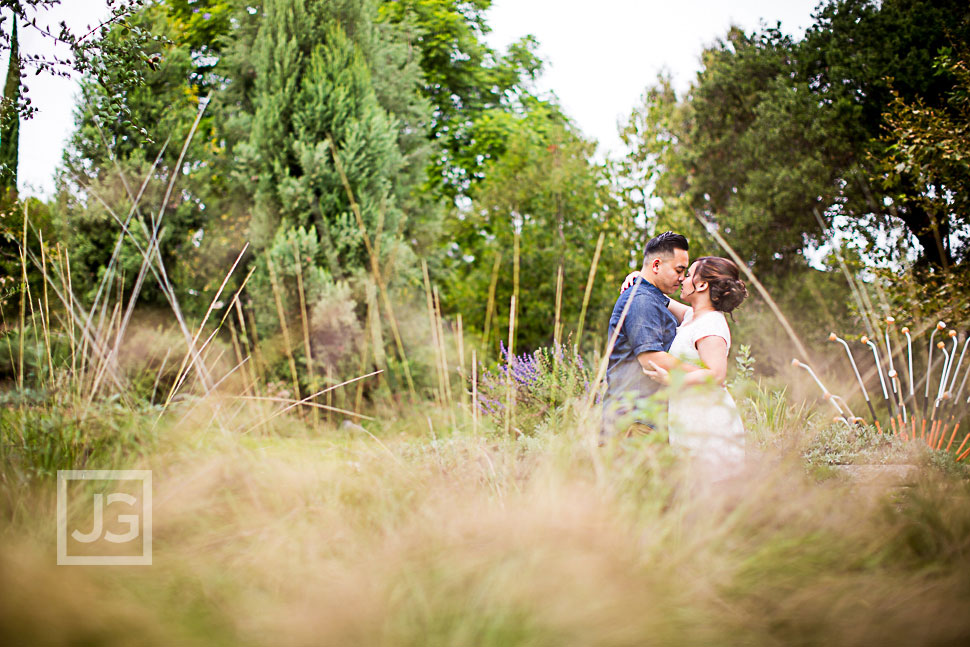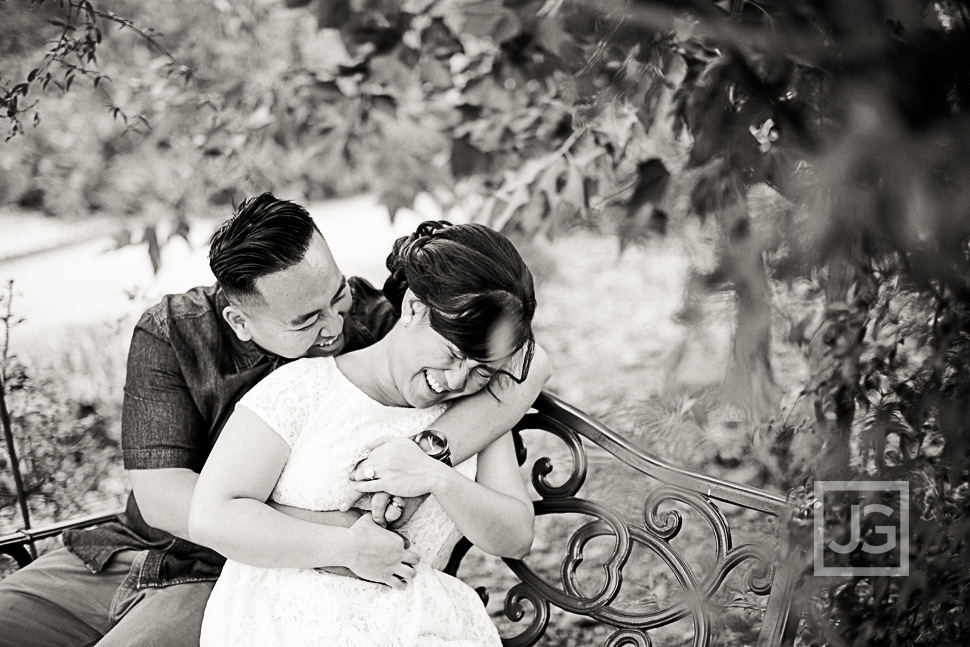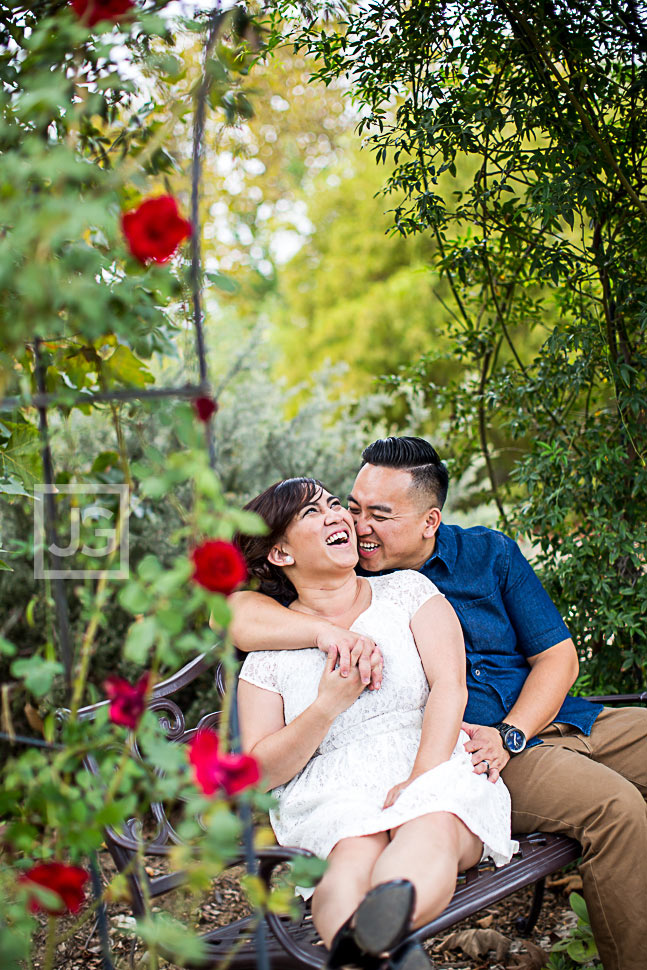 After starting the engagement photography in Pasadena, we then headed down to downtown Los Angeles to wrap up the rest of the photo session. We started under Grand Ave. (also known as Lower Grand Ave.). It's a popular spot for engagement photography, since it has a not-LA feel to it. Instead of Los Angeles, it feels more like New York or more accurately Chicago. Many movies are shot down there for that very reason.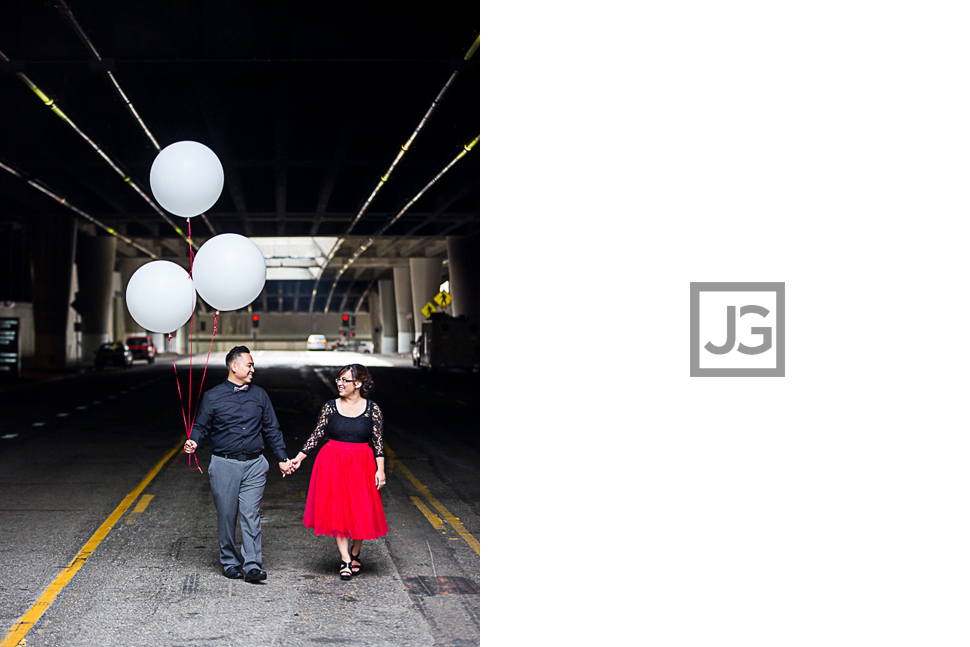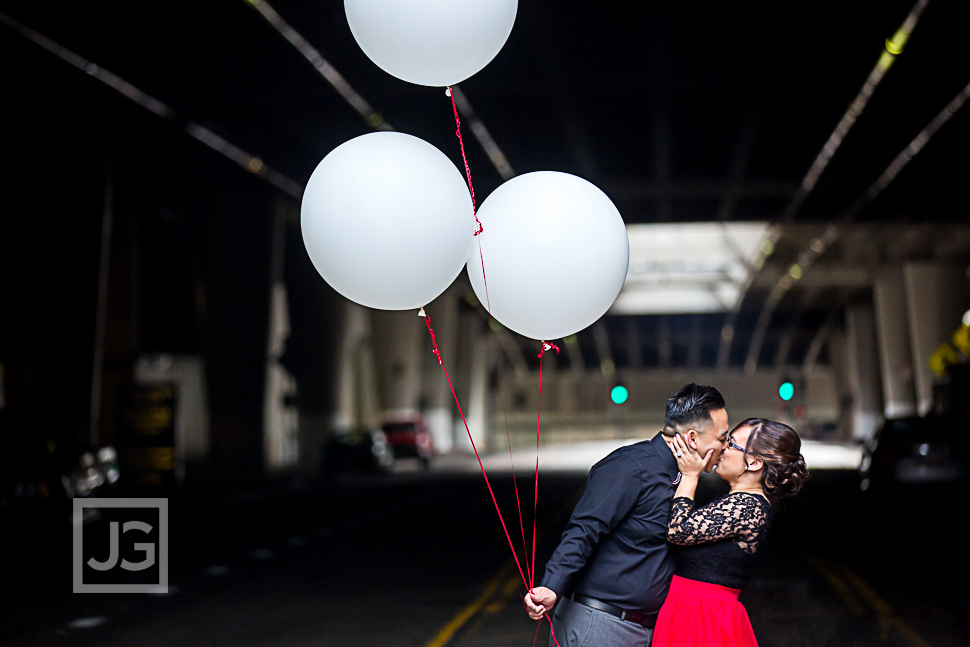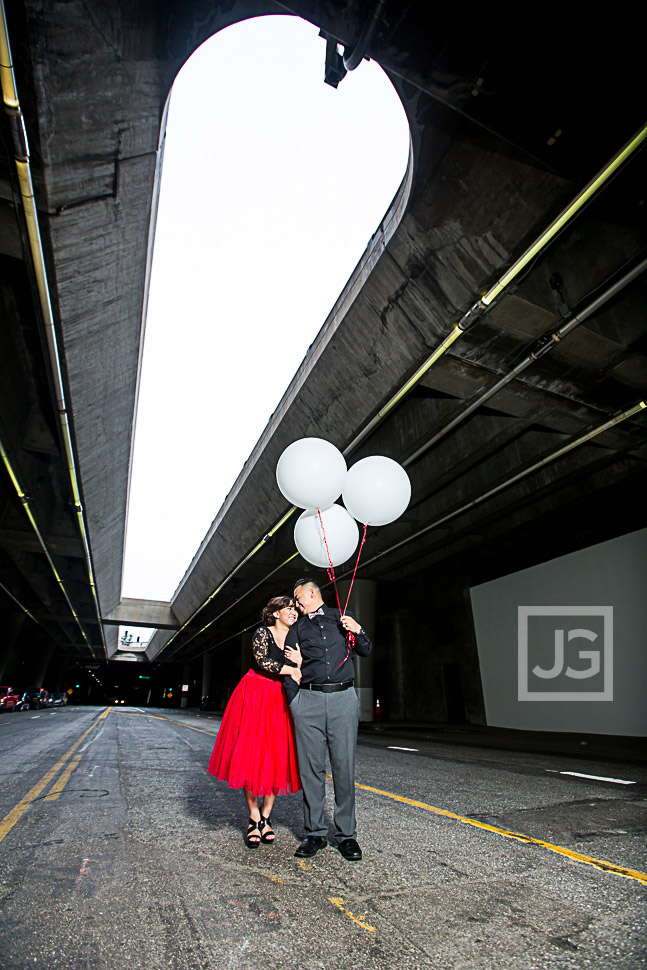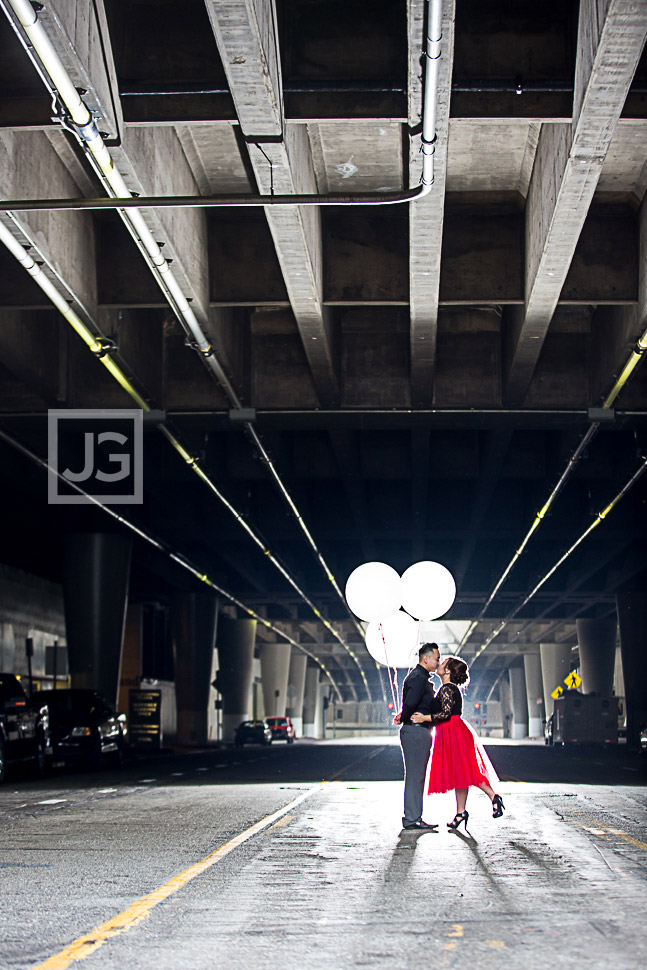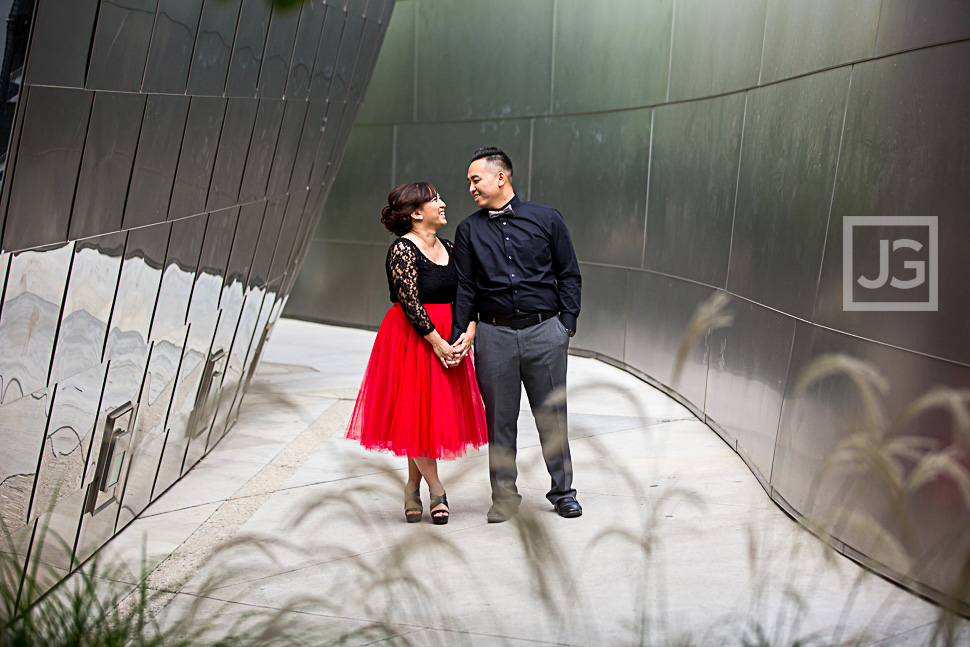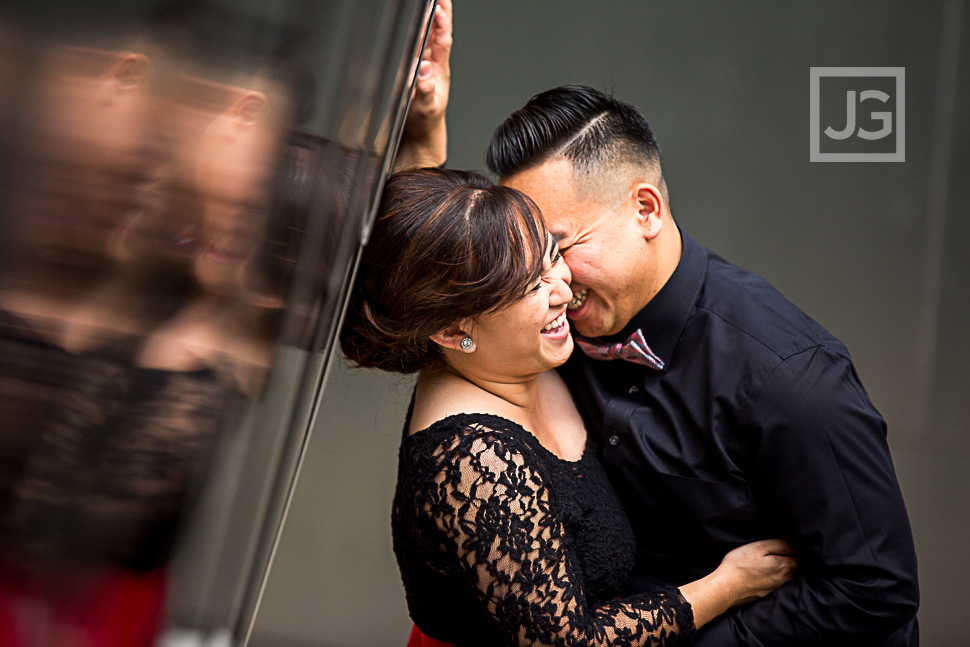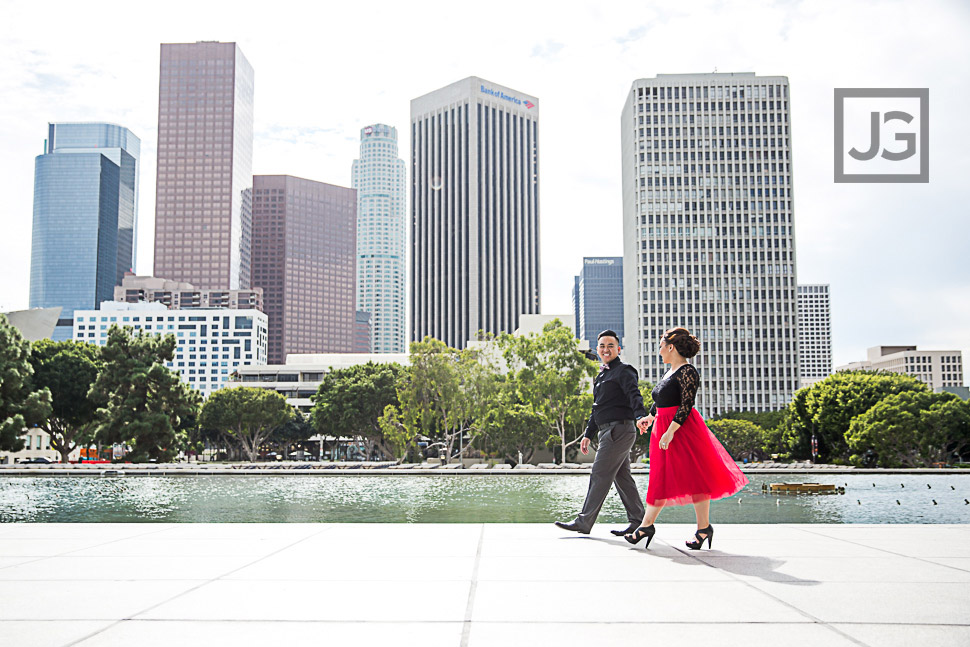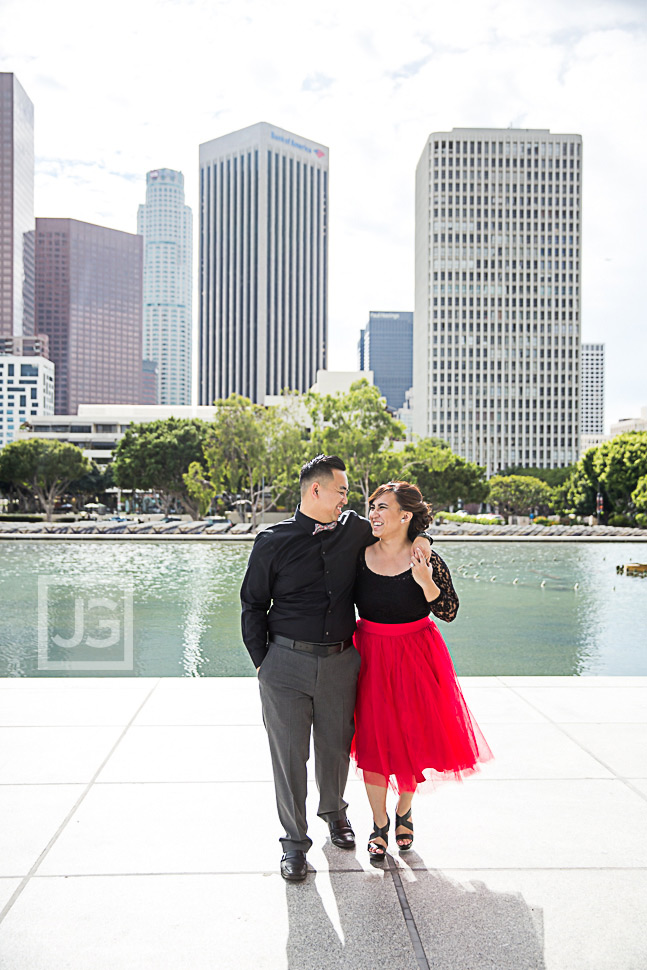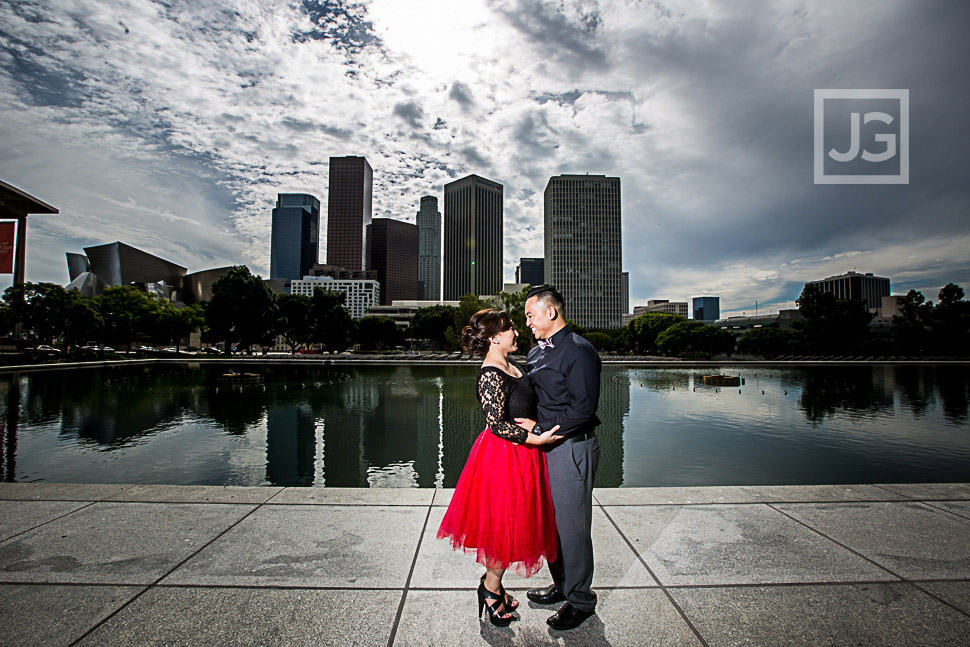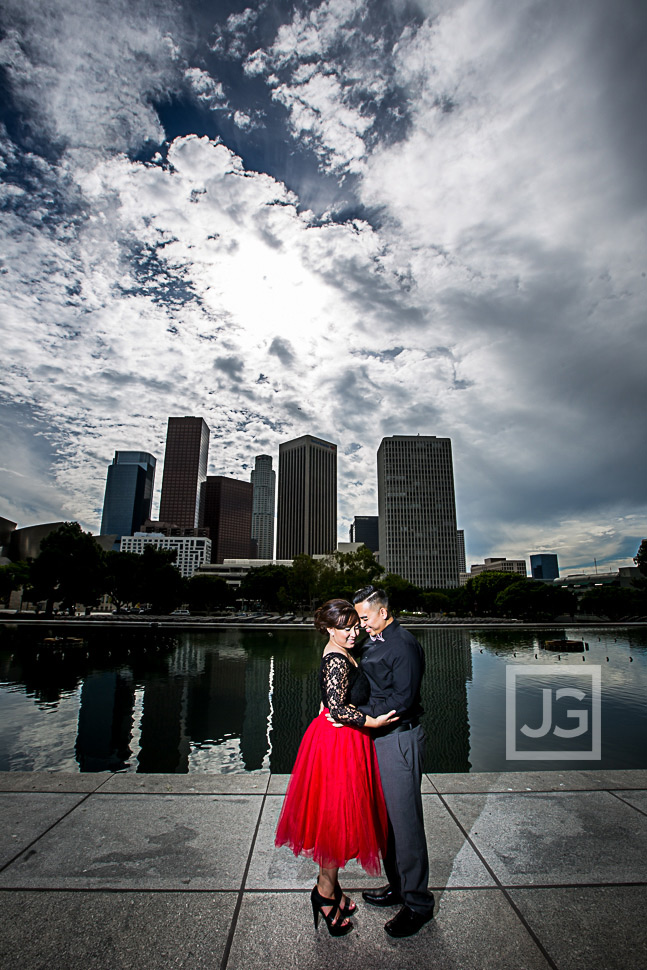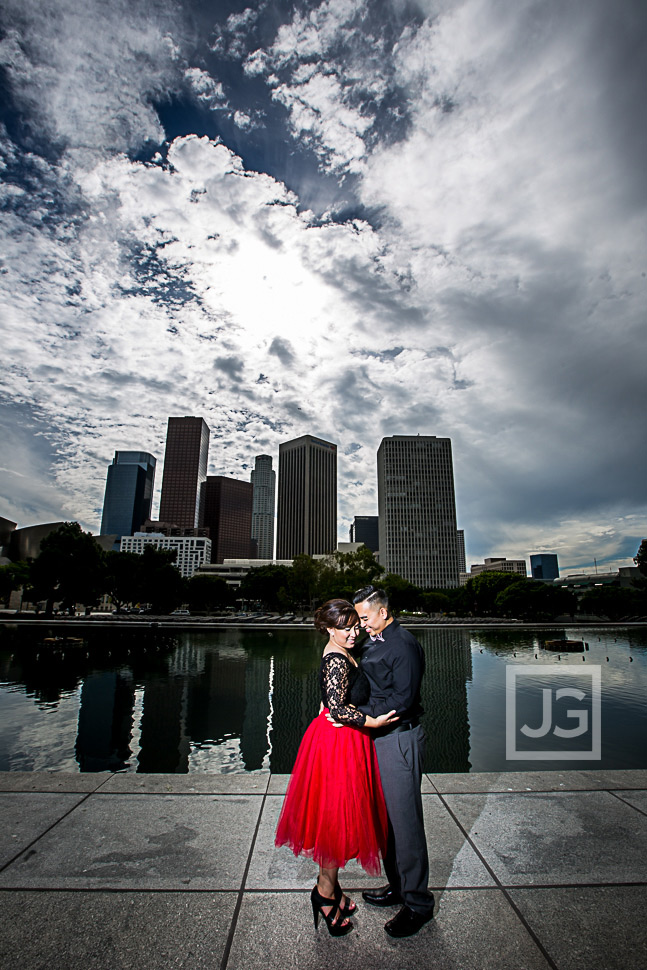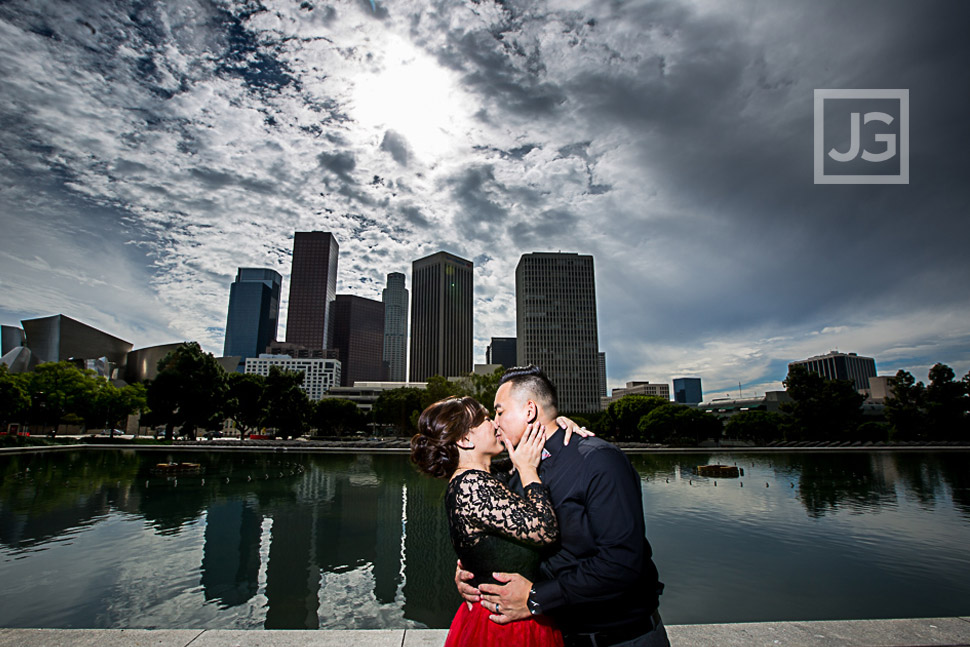 Even when shooting in the middle of the day, it's always great to use good lighting to pull out the texture in the sky. This spot is in my opinion the best view of downtown Los Angeles, perfect for engagement photography. After that, we headed to a water fountain for more photos. There are many water fountains in downtown LA and some of them are hard to get to as more locations get restrictive on engagement and wedding photography in Los Angeles.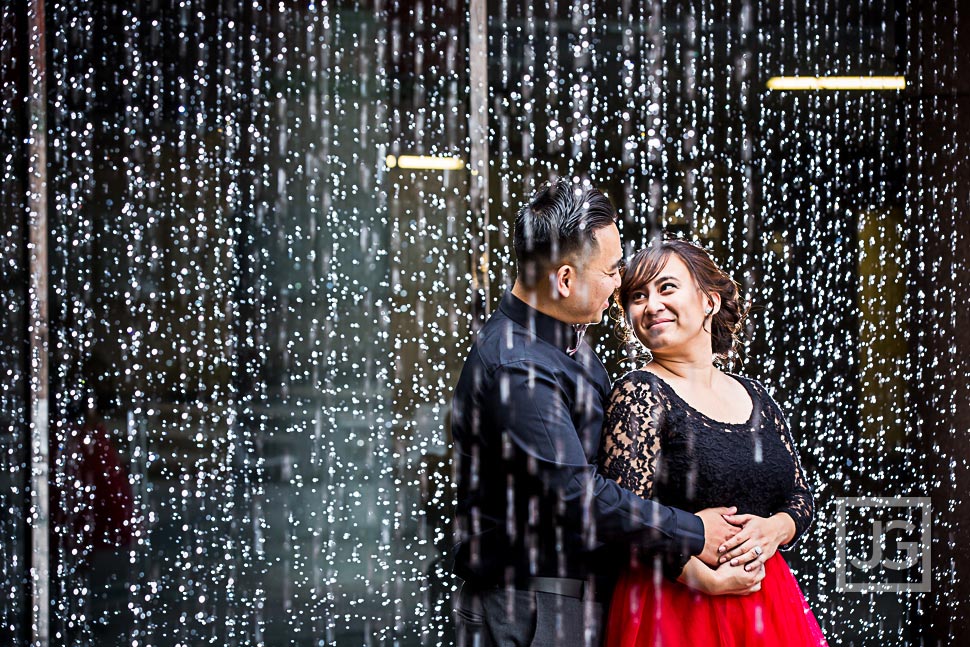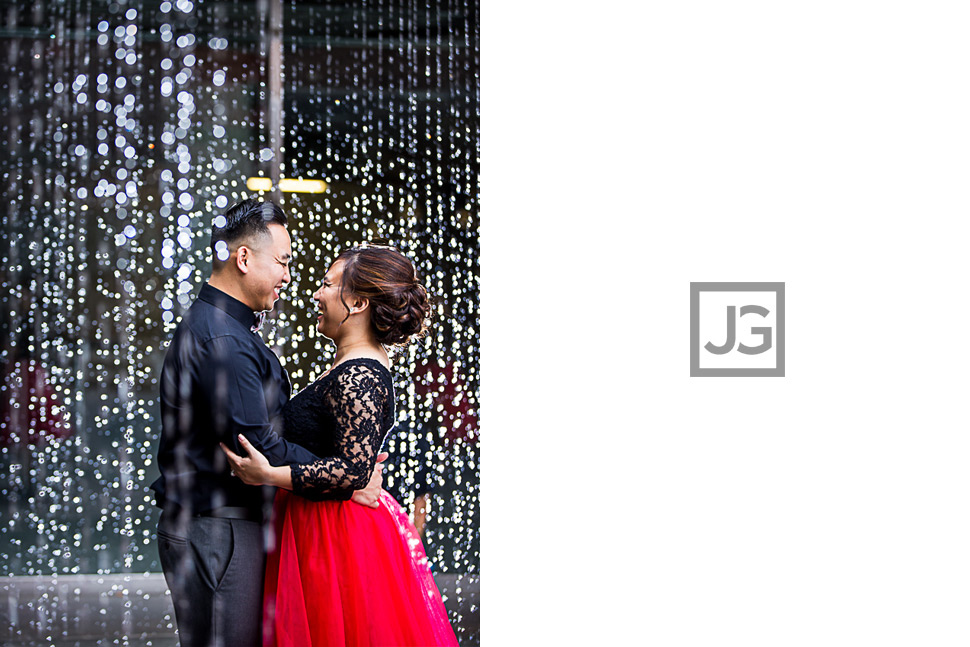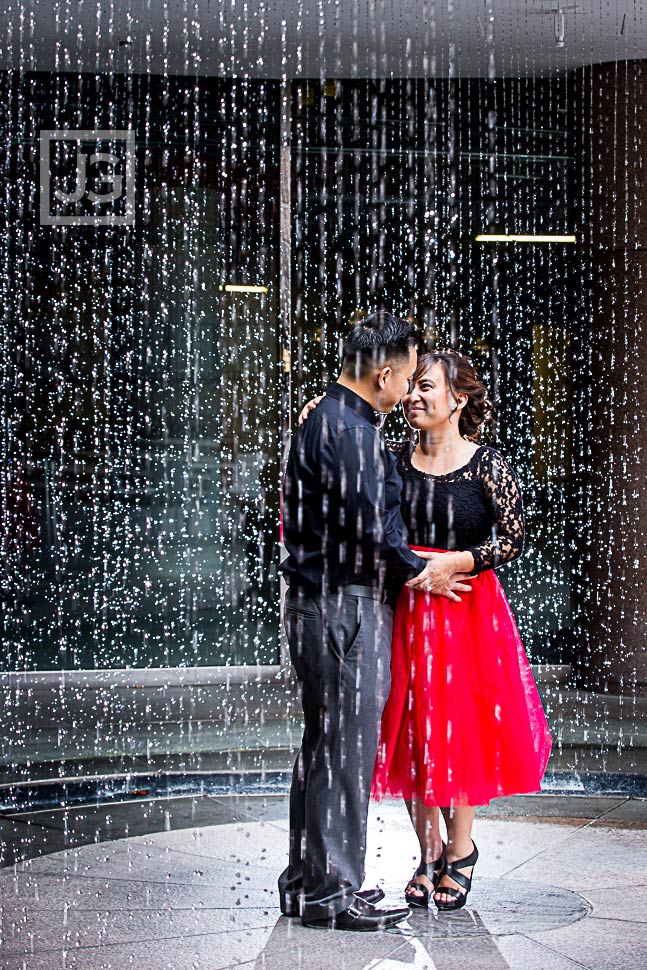 This article showcases our engagement photography (Pasadena and downtown Los Angeles), ranging from a quiet and intimate garden (the Arlington Garden in Pasadena) to urban settings with falling water fountains.
Check out the other articles in our wedding photography blog to see more photo sessions in downtown Los Angeles and for Pasadena engagement photography.  There are also many photos of water fountains in downtown Los Angeles in the engagement photography category.