It was sophomore year at UCLA and they both had recently moved into their dorm rooms. Had they seen each other around campus? Possibly. But it wasn't until a dormitory function that they exchanged hellos. It didn't take long… one week.  In one week, Alla and Darren started dating and instantly knew they were incomplete without the other.  It's been 10 years and this April, they are finally saying their I dos.  So read on to see our little UCLA engagement photography session.
UCLA Engagement Photos
When picking a location for engagement photos. I advise my couples to pick places that are meaningful to them, a place the represents them as a couple. Many couples love our beach engagement photography sessions and as well as our city, downtown LA engagement sessions. As for Alla and Darren, they wanted to go back to where it all began… UCLA. We spent the first half of their session reminiscing their undergrad years at UCLA. From Royce Hall to Bruin Walk to little napping dates in the library, their time at UCLA was more than just an education; it was the beginning of a life-long romance.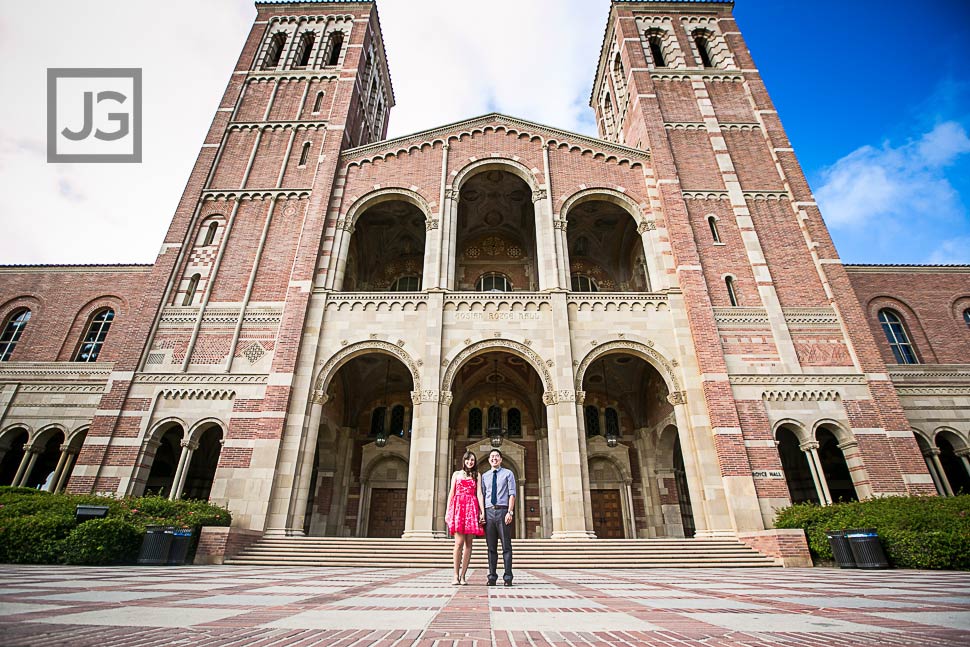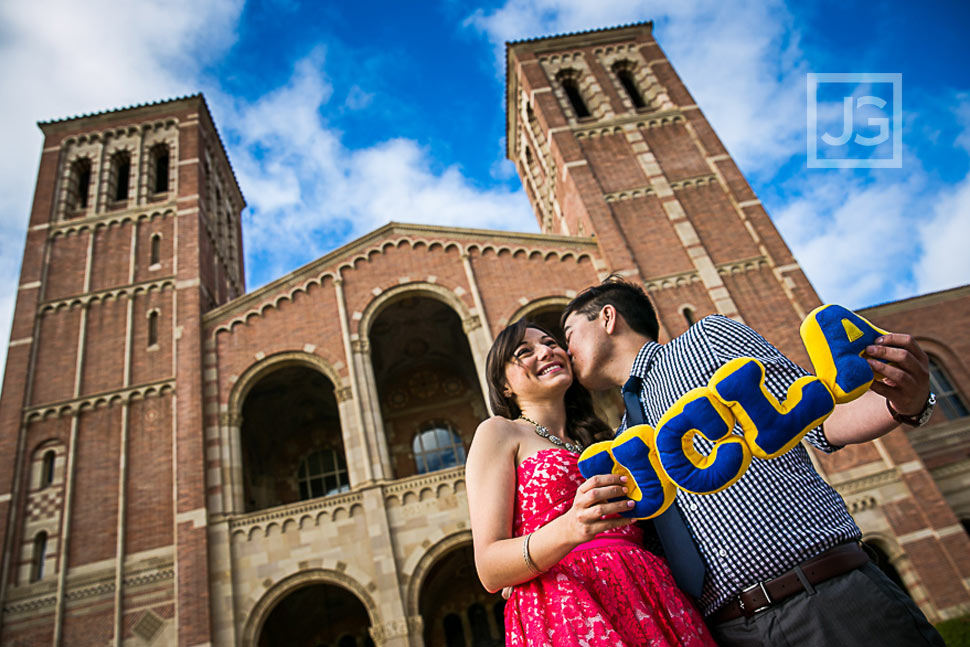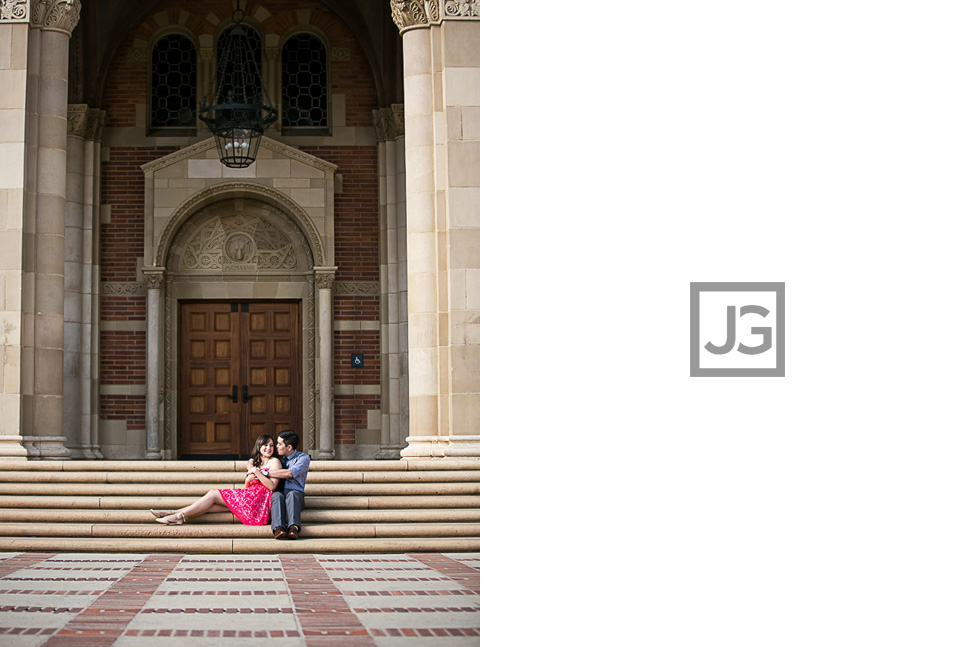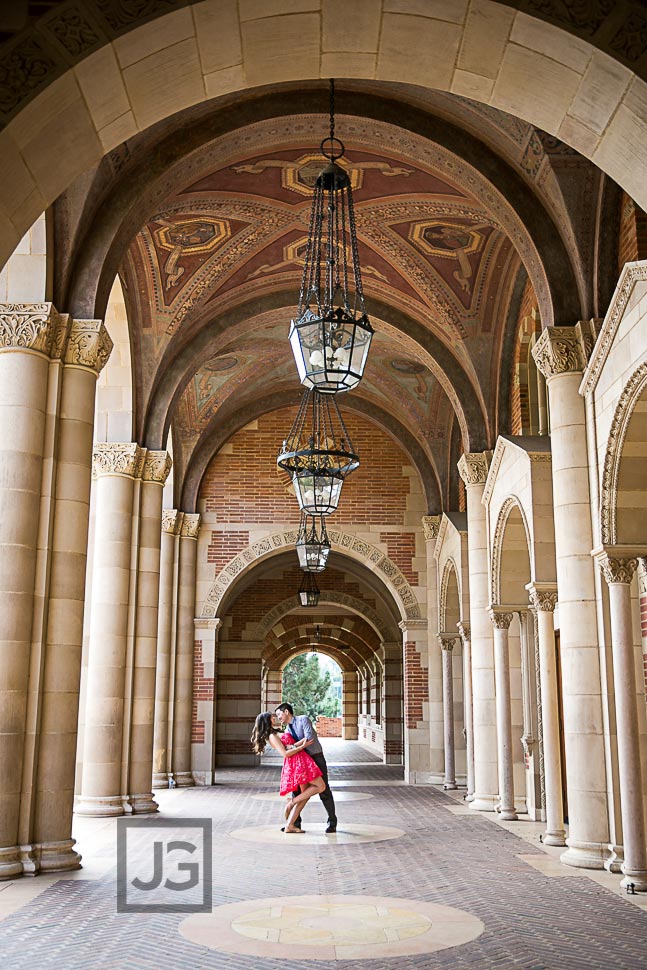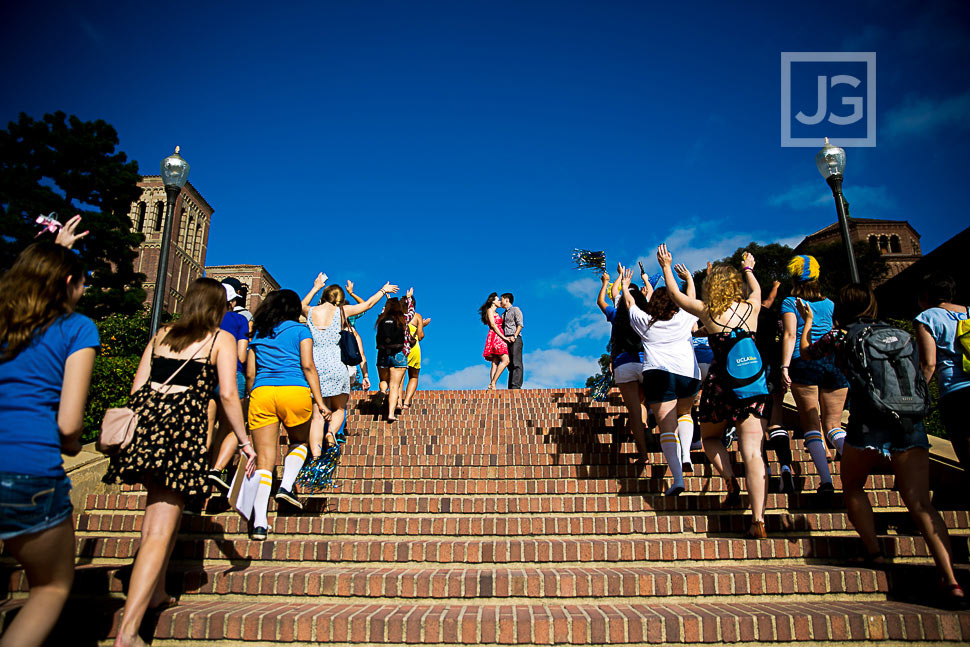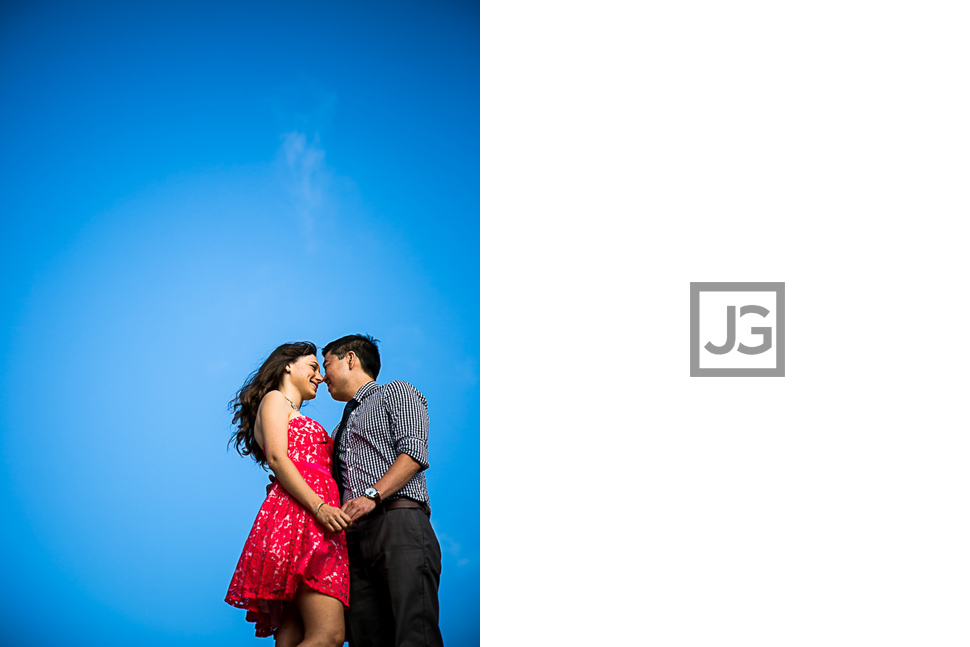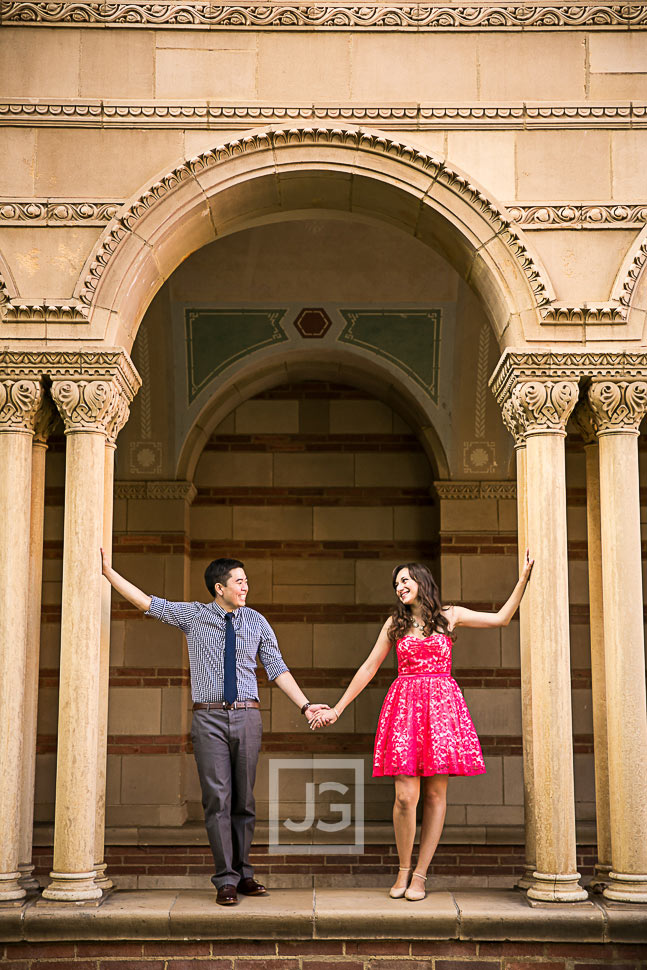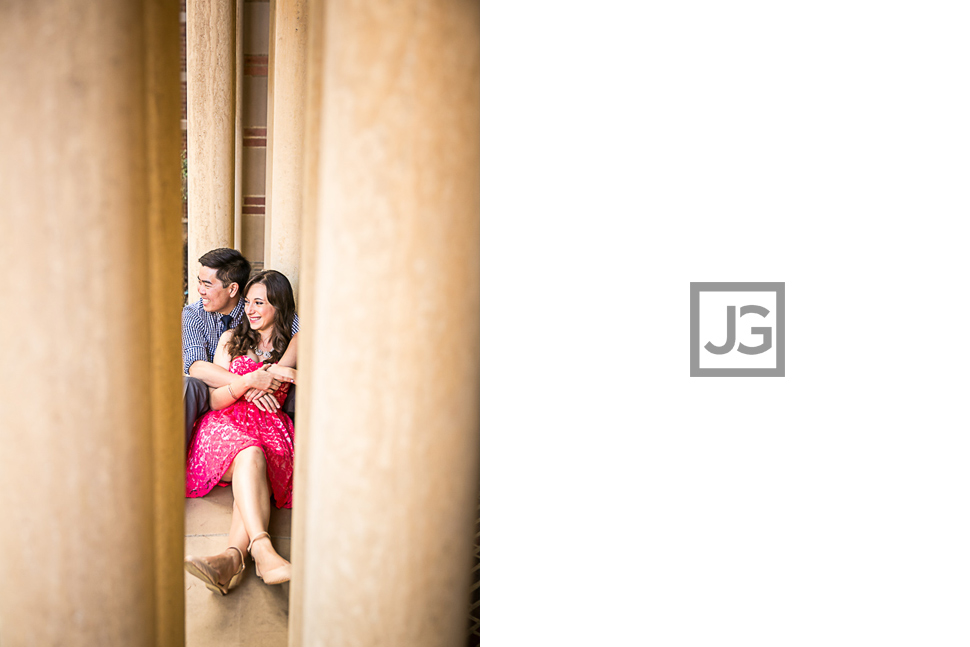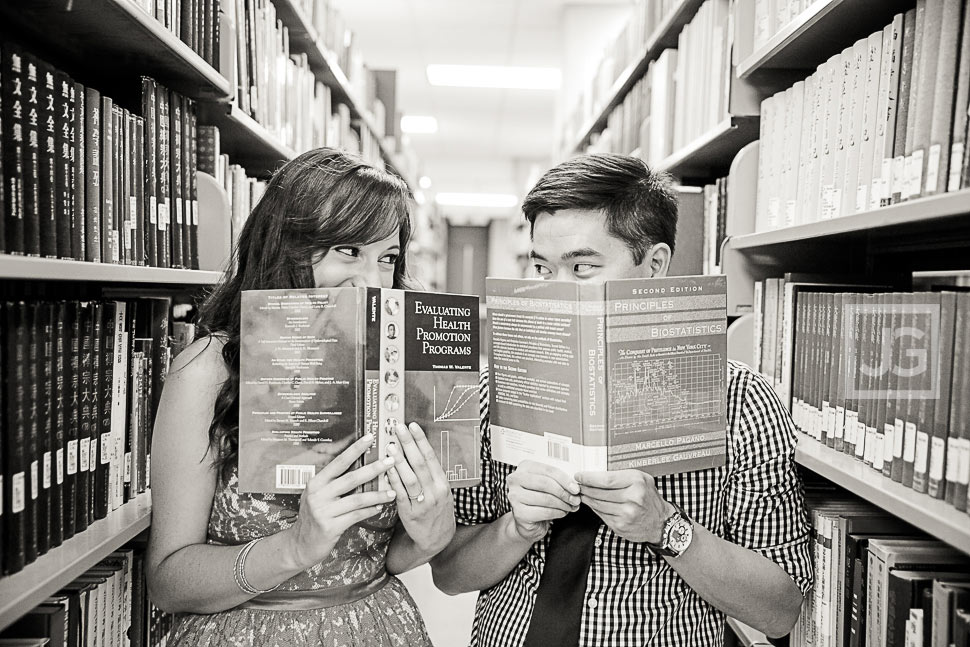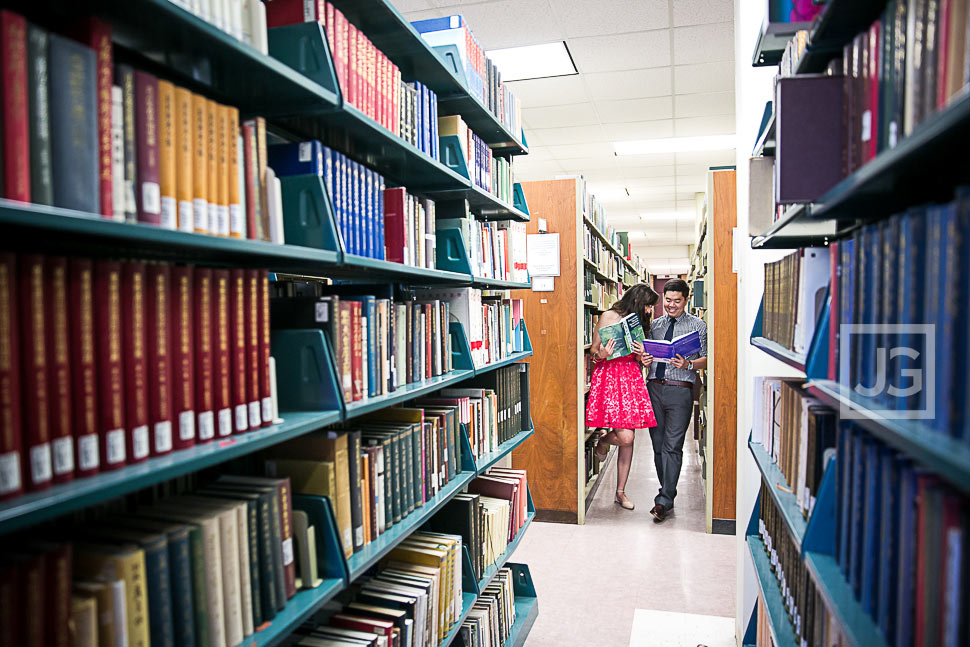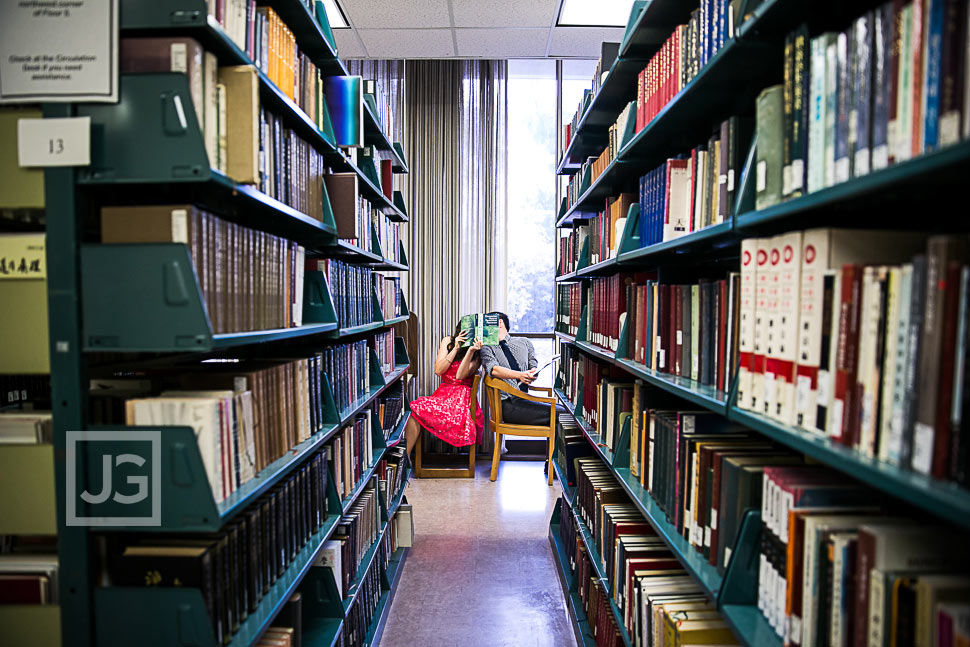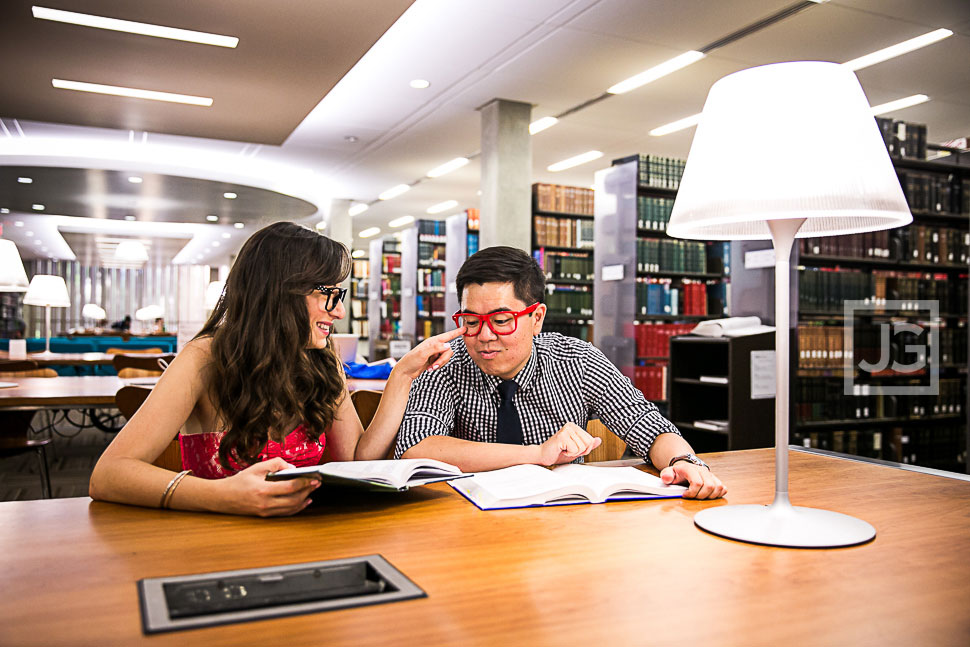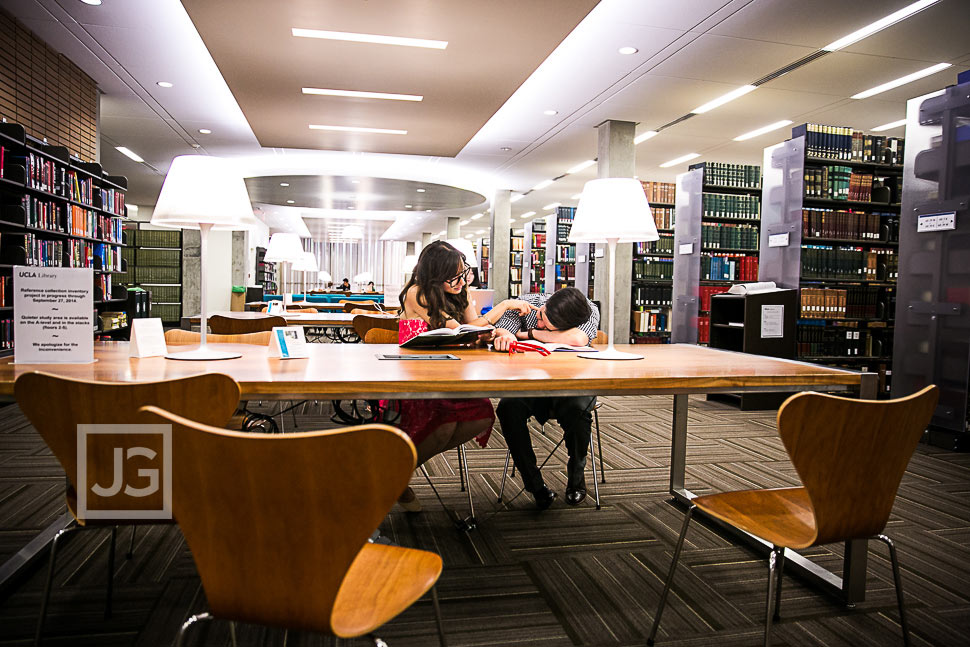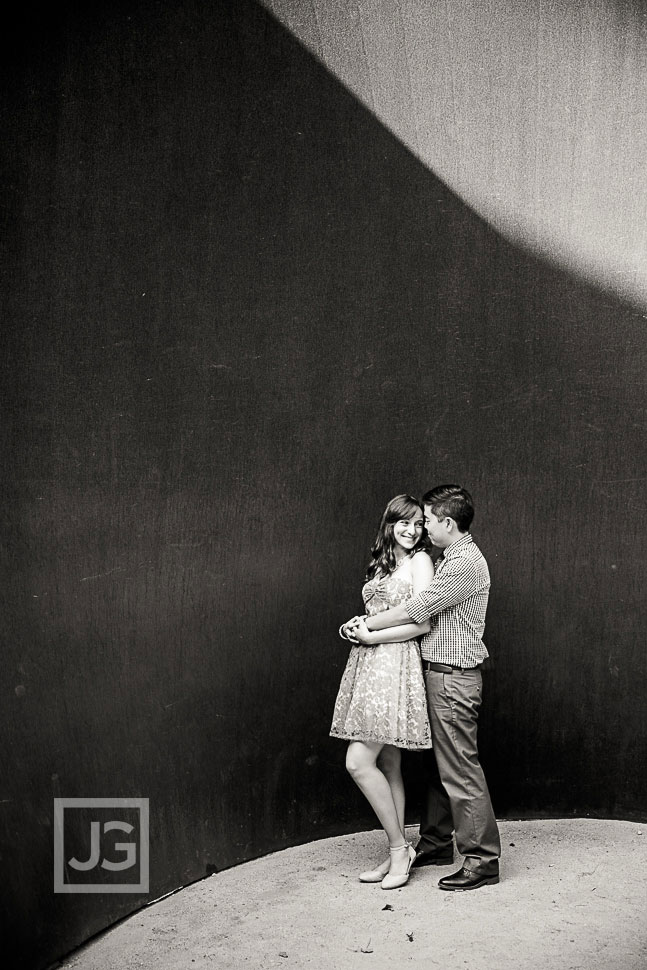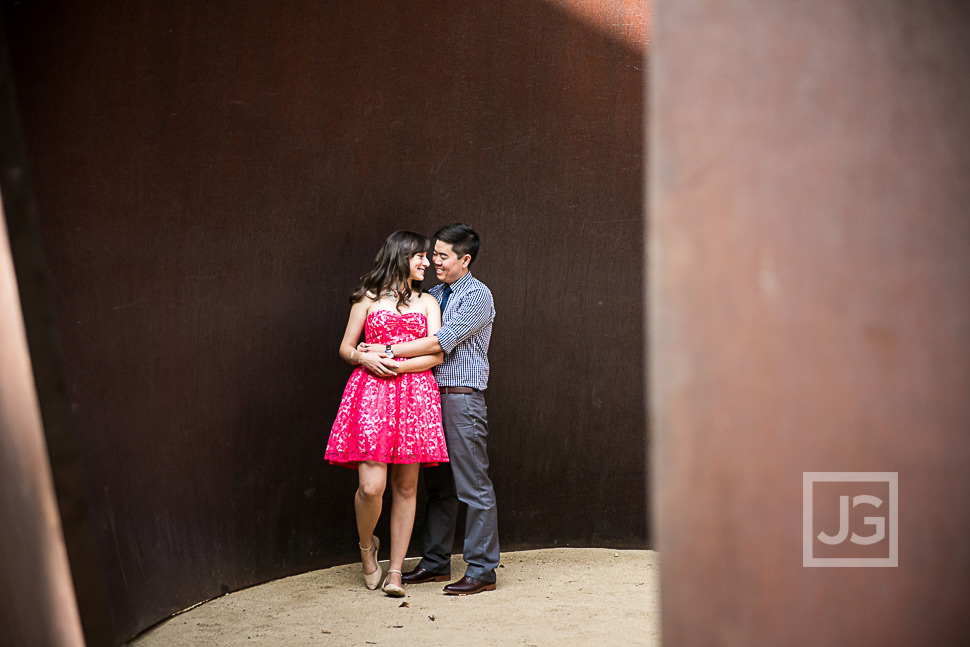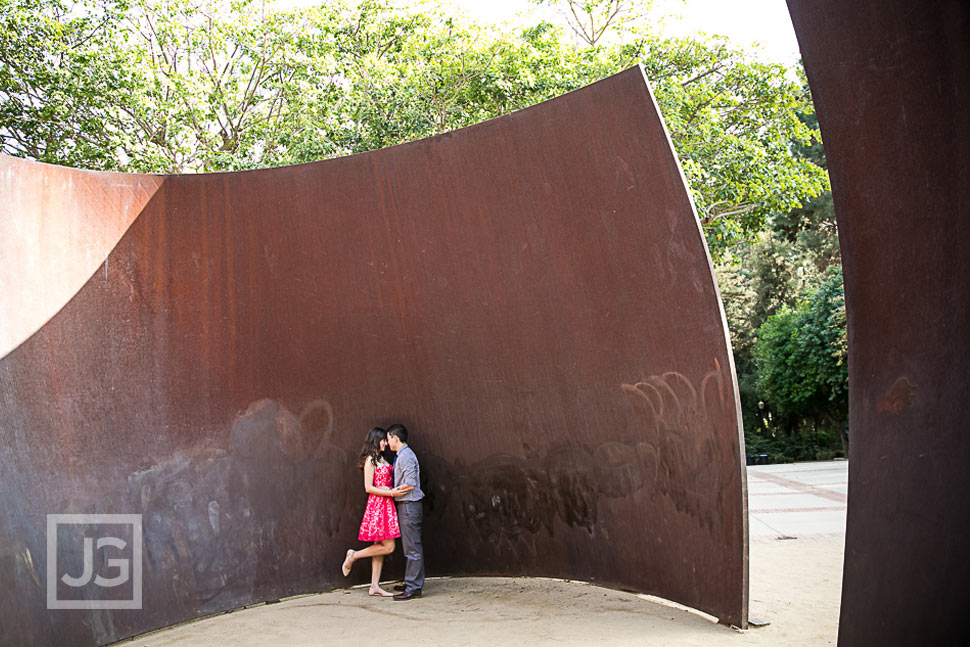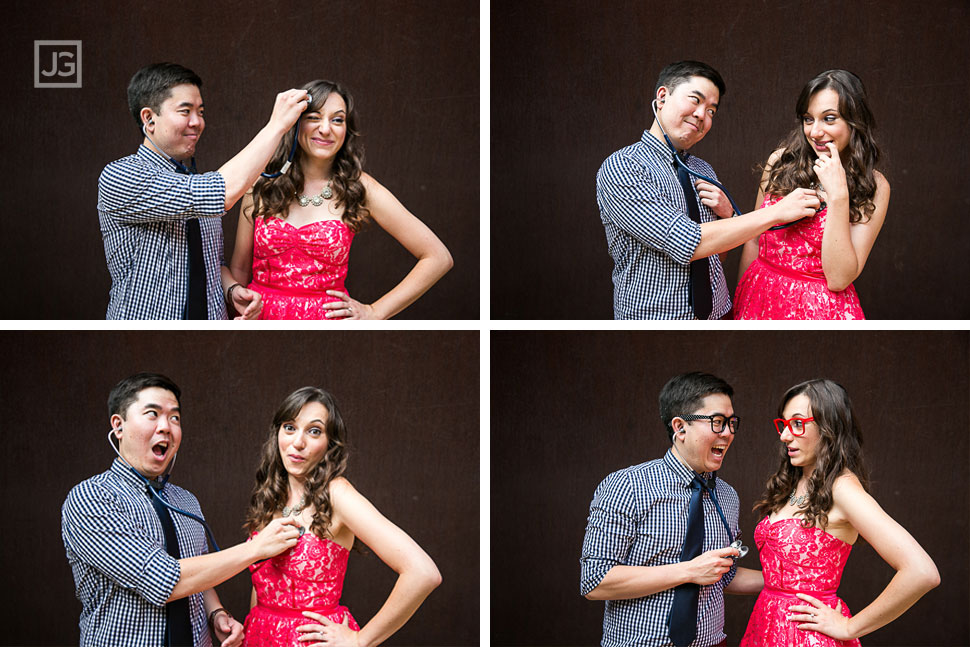 Santa Monica Engagement Photography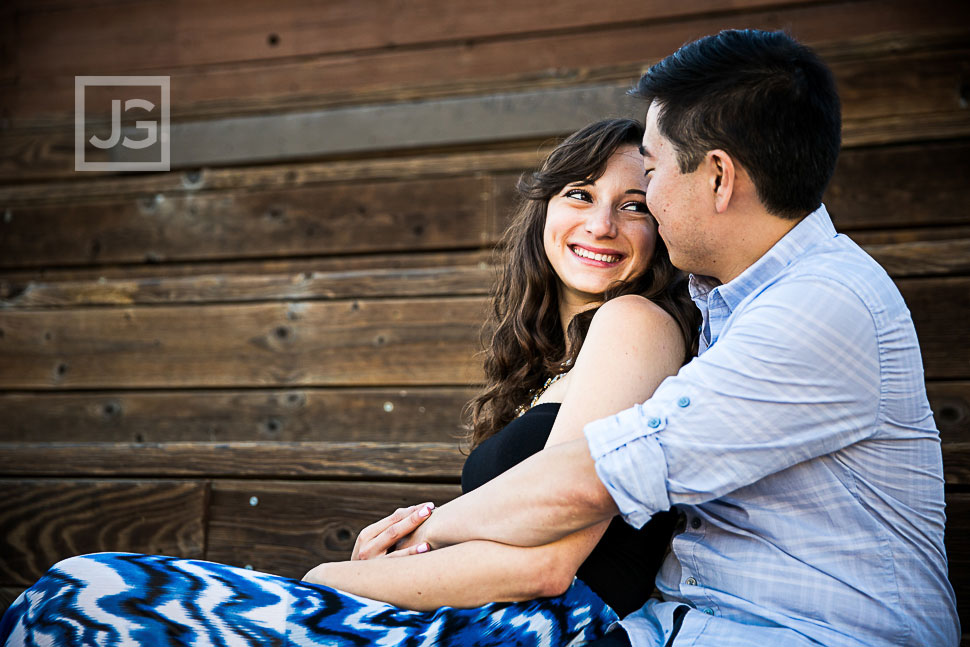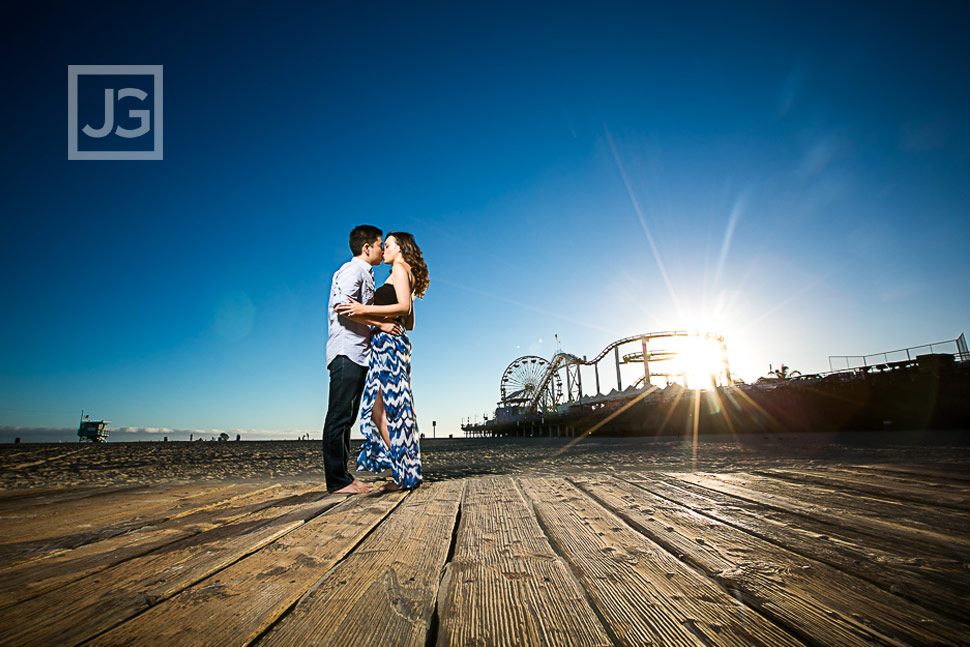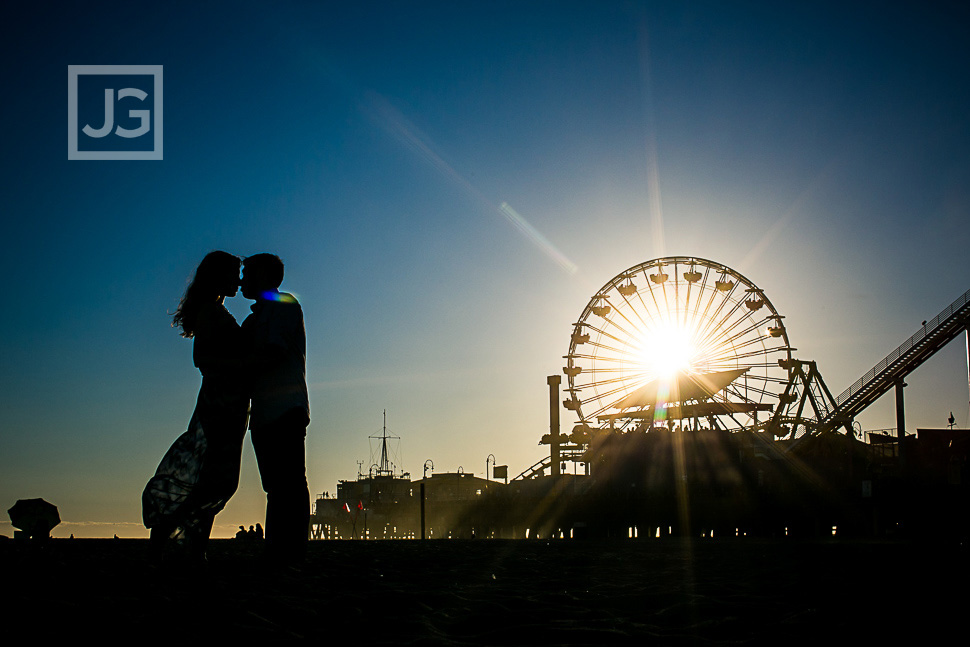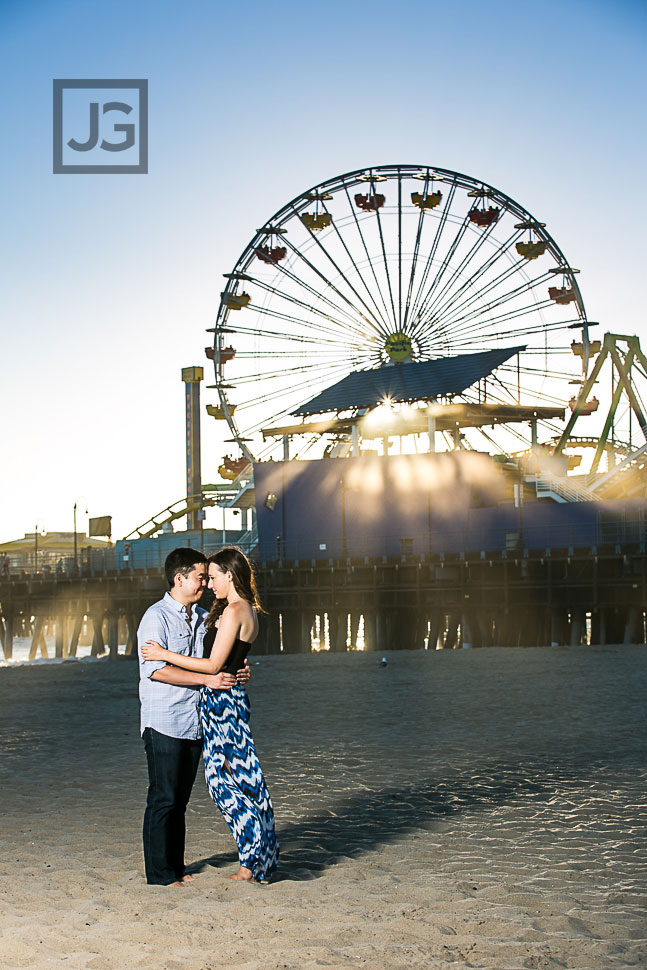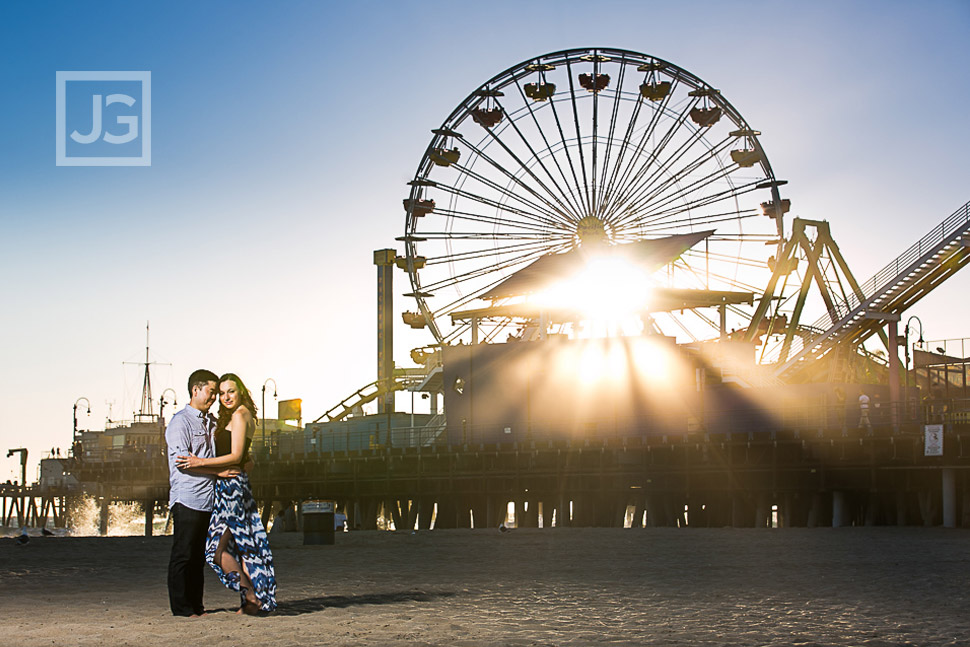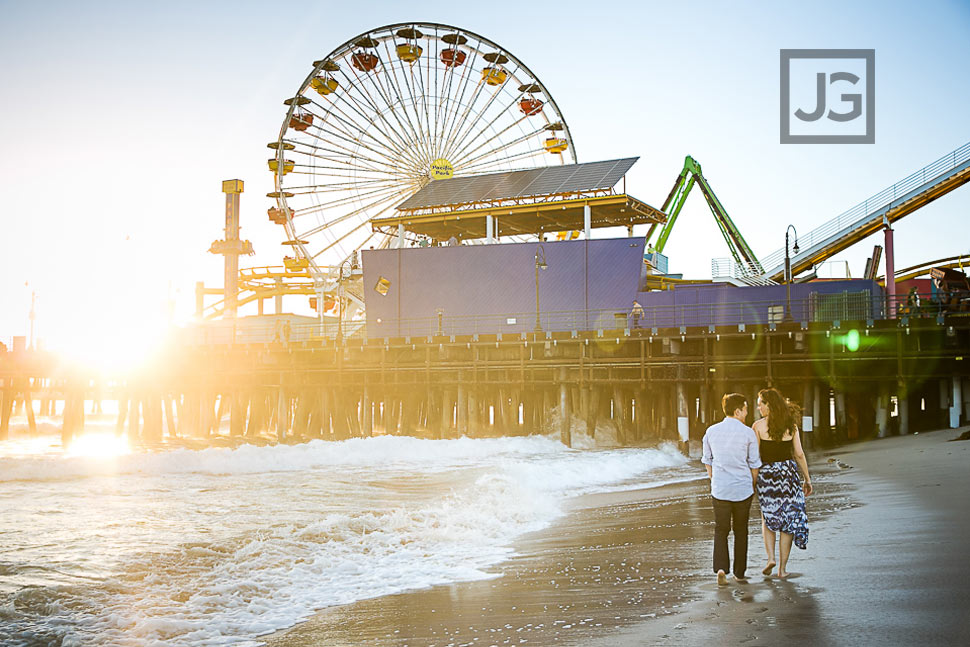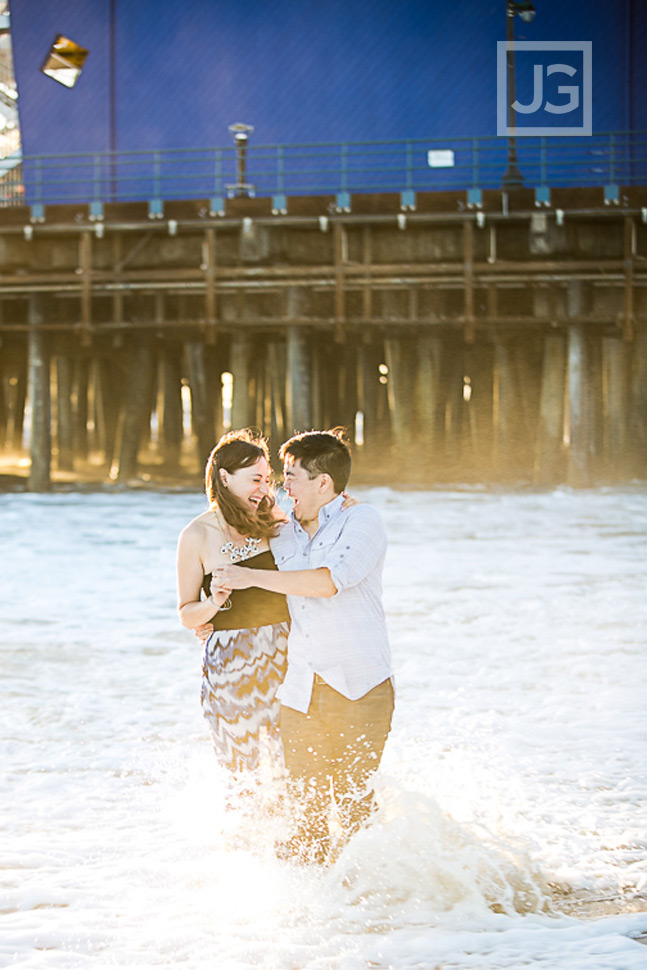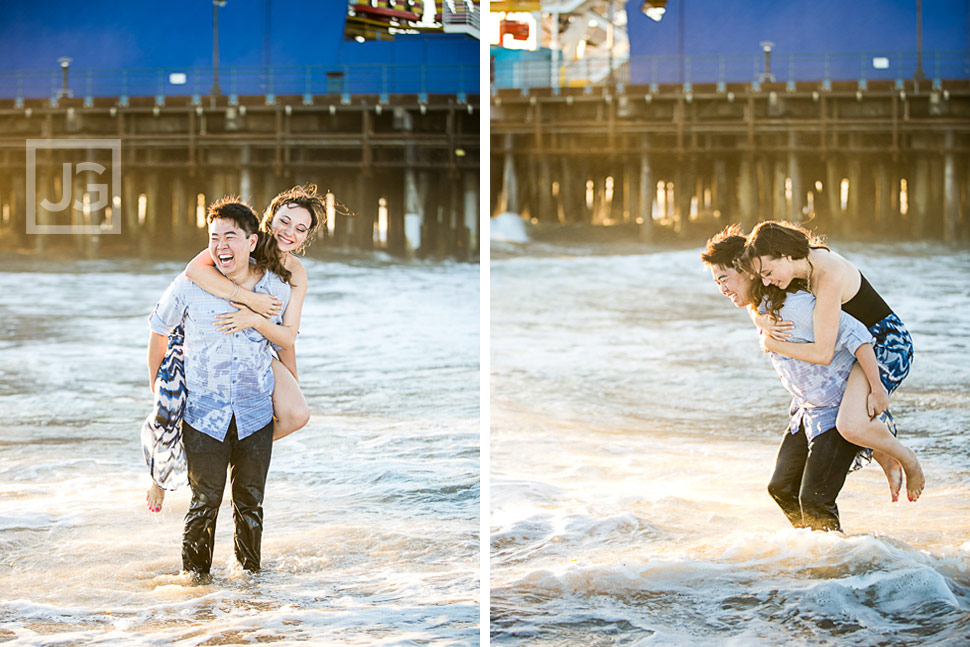 Cheesy, I know, to draw in the sand. But it was totally worth it for the after picture.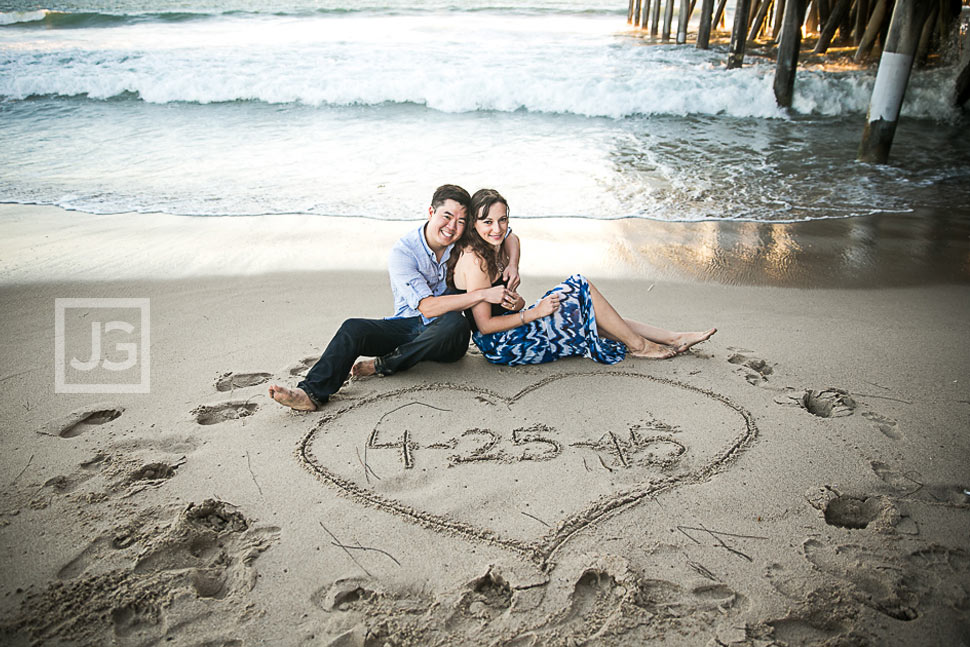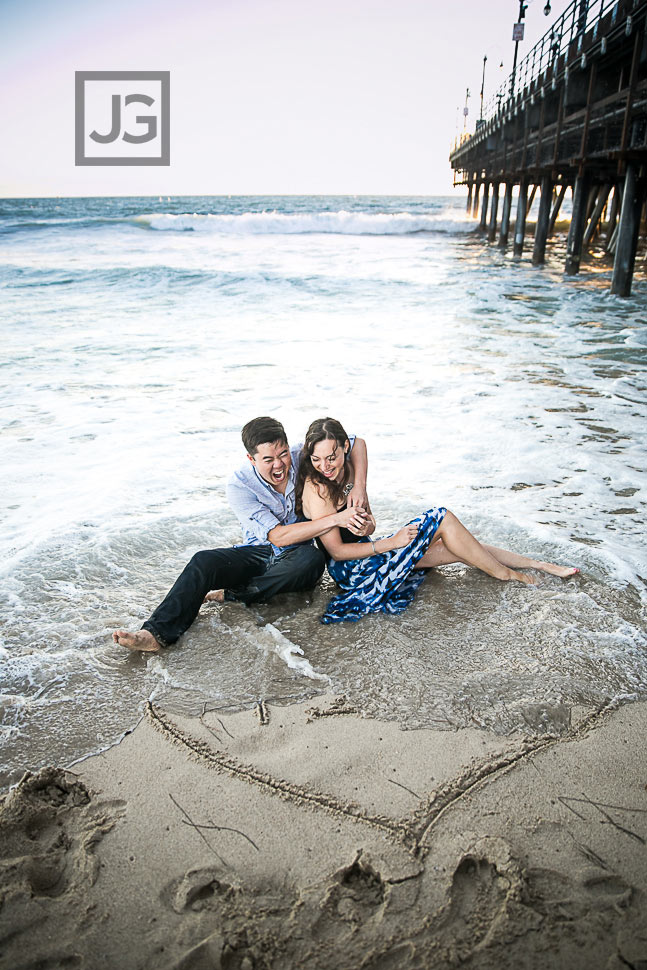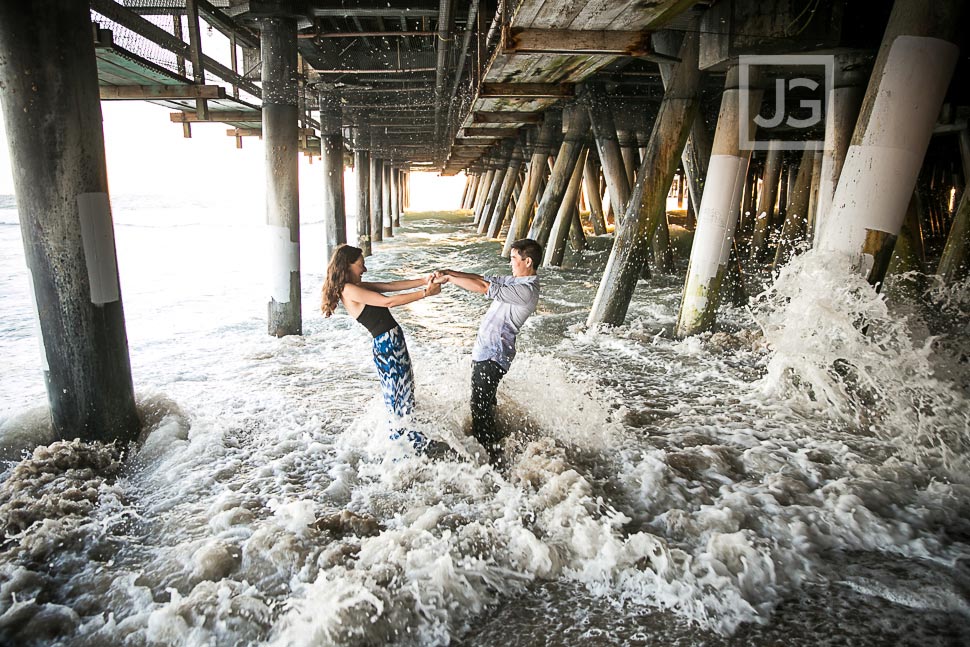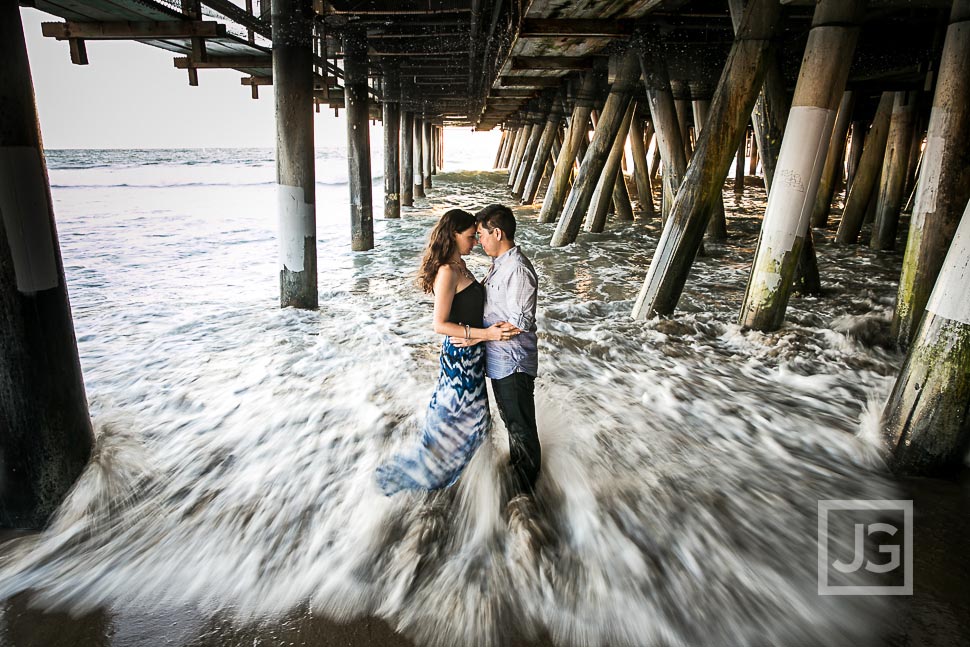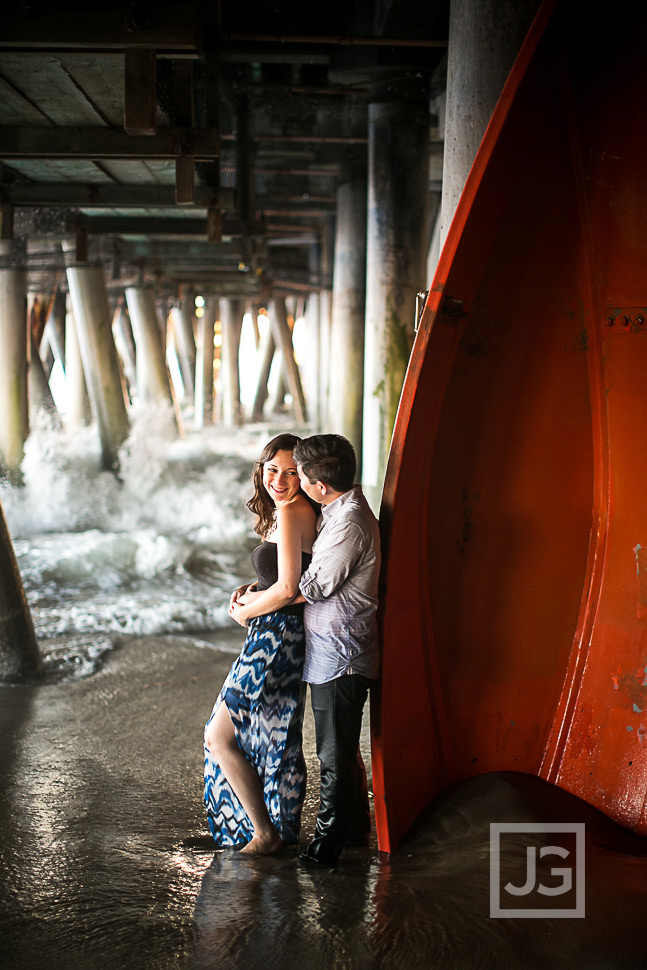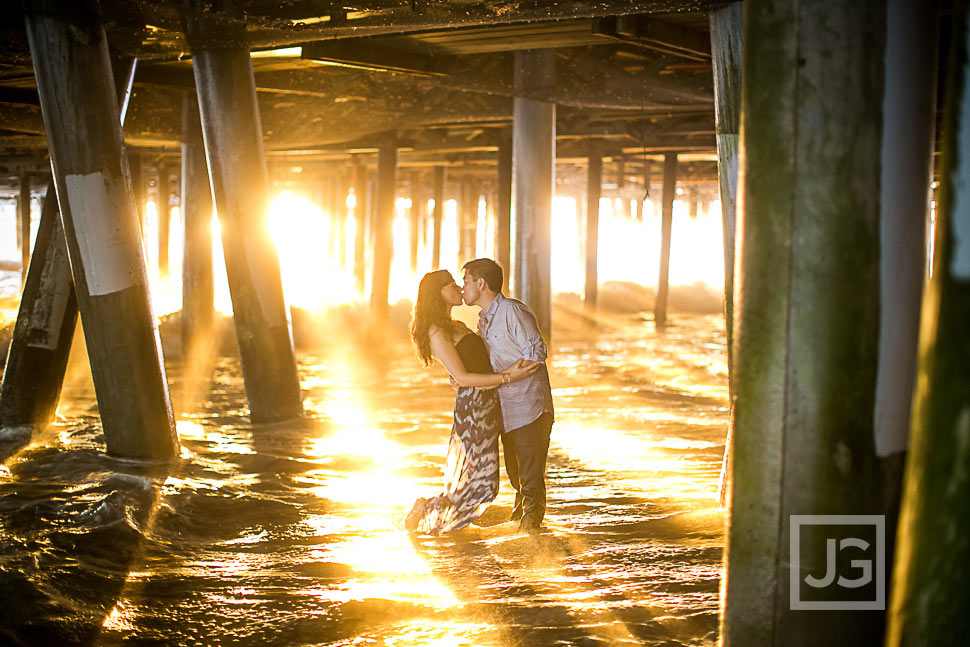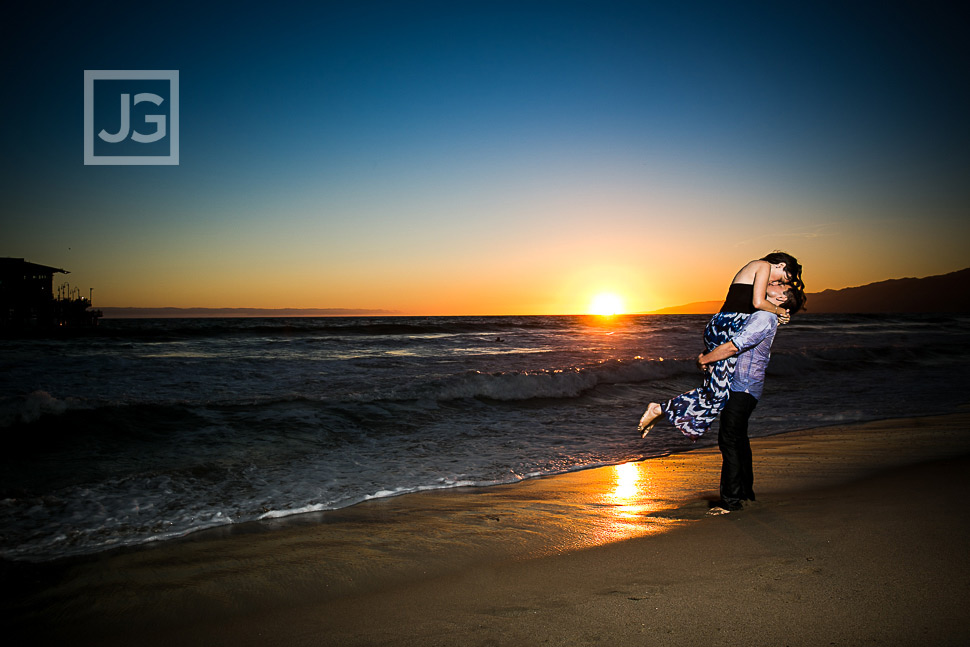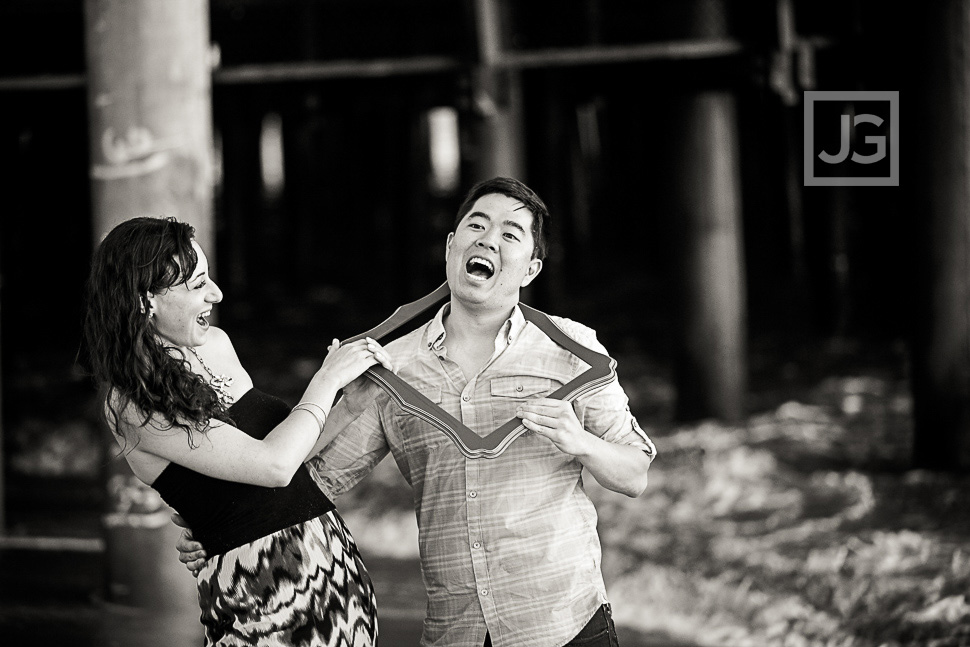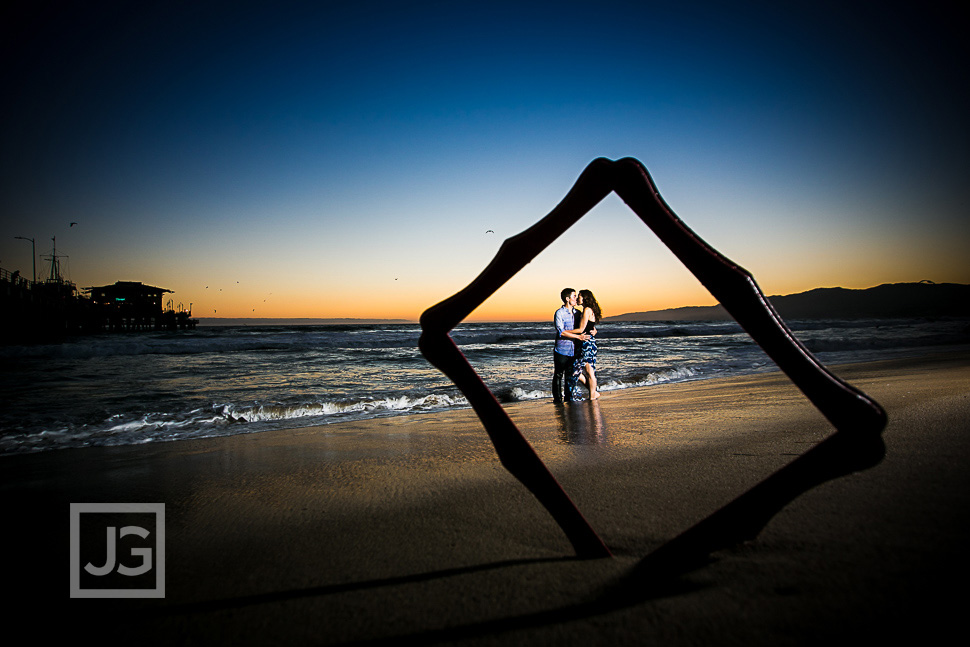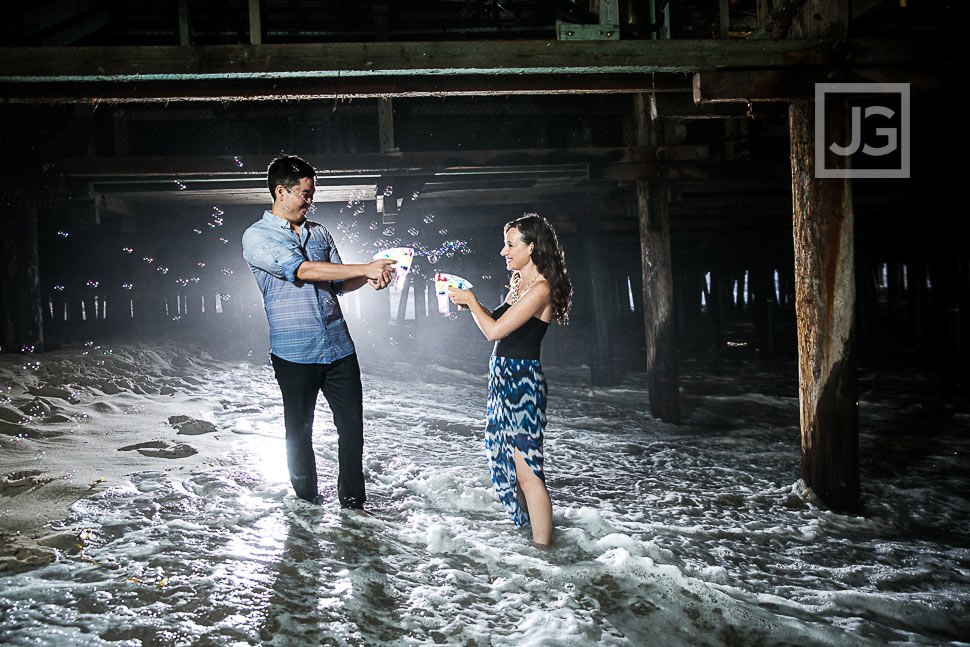 You can see their full wedding photography and videography at Serra Plaza here. It rained on their wedding day, but that didn't change how beautiful these two are together.
You can find more examples of engagement photography in Los Angeles on our blog. We also have our recent work displayed on our Instagram feed. Here is the post we did for this session: