Did I ever mention that we like to shoot at night?  The colors, the lighting, the dramatic washes of dark and light! Oh my… =) And LACMA engagement photography is hard to do, but worth it for the end product!
Downtown Los Angeles Engagement Photos
We shoot a lot of engagement shoots in DTLA (Downtown Los Angeles) and each time we strive to 1) play with the light and backgrounds and to 2) make the couple the centerpiece of an urban canvas.  That's sometimes really hard to do at LACMA (the street lamp light display) with the many, many tourists and locals flooding that small square of awesomeness.  We also have a policy of not blocking foot traffic and never being rude to others that are enjoying a location, but even then we manage to make the location work for us and for our photography.  Also we got the chance to shoot in front of the Peterson Automotive Museum, which looks amazing when it's lit up at night.  So take a look at this urban light featurette, showcasing the dramatic themes and moody backdrops of Los Angeles at night….
Walt Disney Concert Hall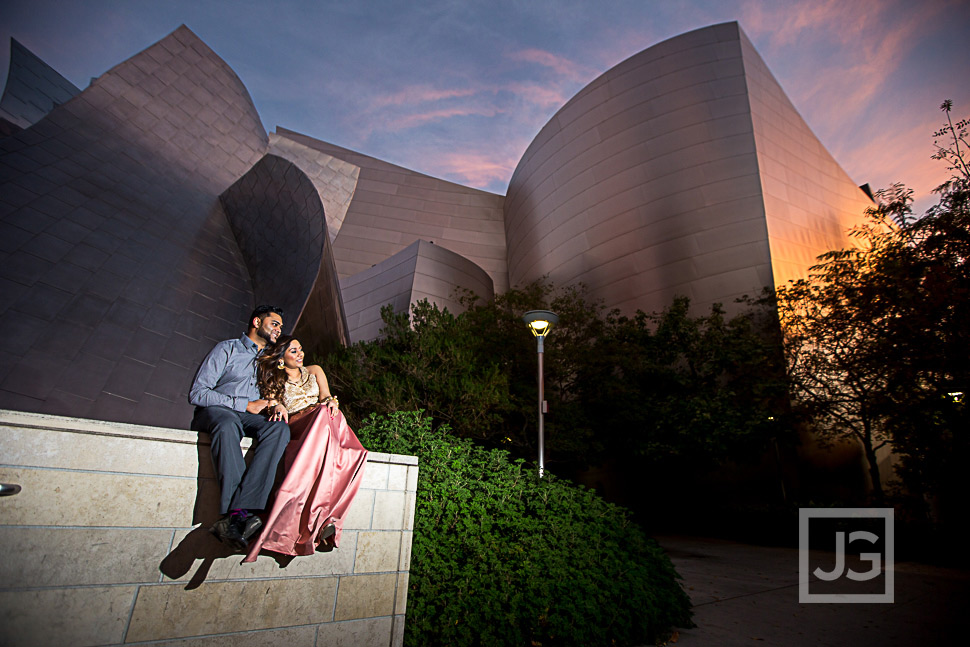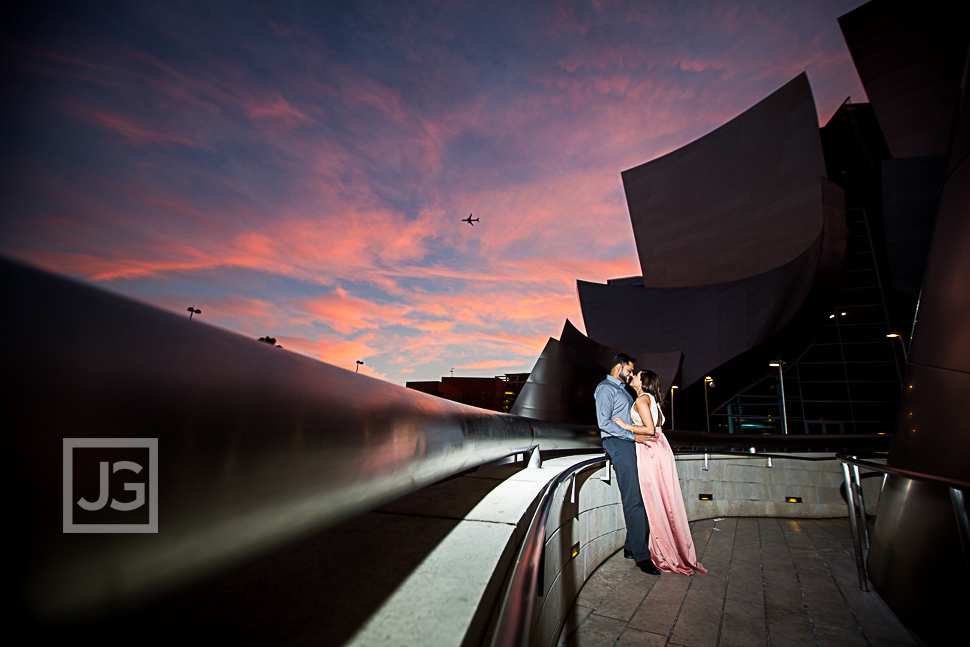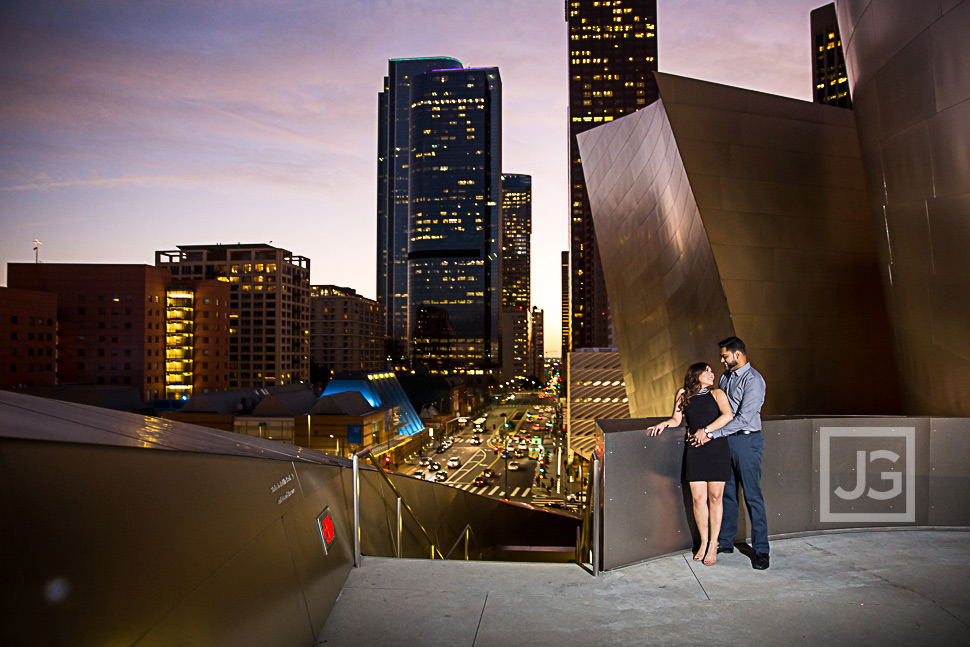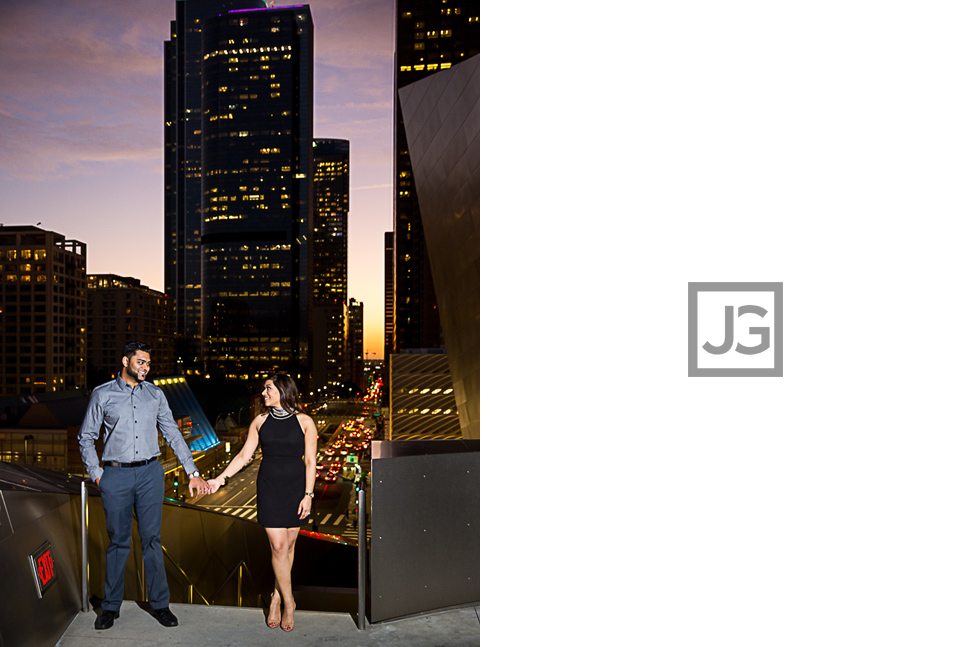 One thing I love about doing engagement photography in Downtown Los Angeles is getting that perfect moment where the ambient light in the sky matches the ambient light from buildings. From there we light the couple correctly to get three perfectly lit parts to make an amazing whole. Only in LA can we can such a perfect scenario for amazing low-light engagement photography.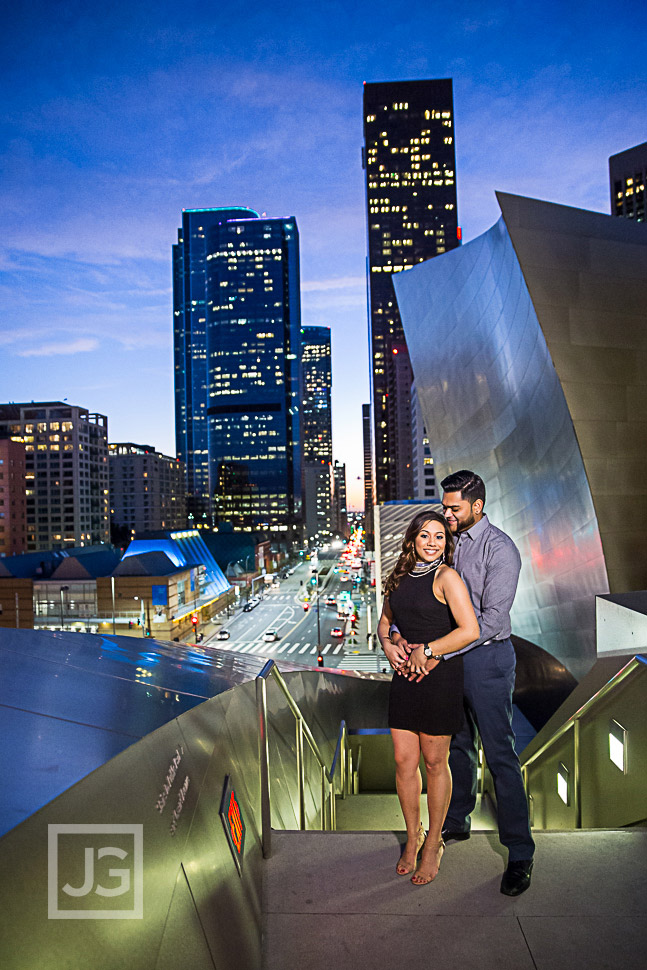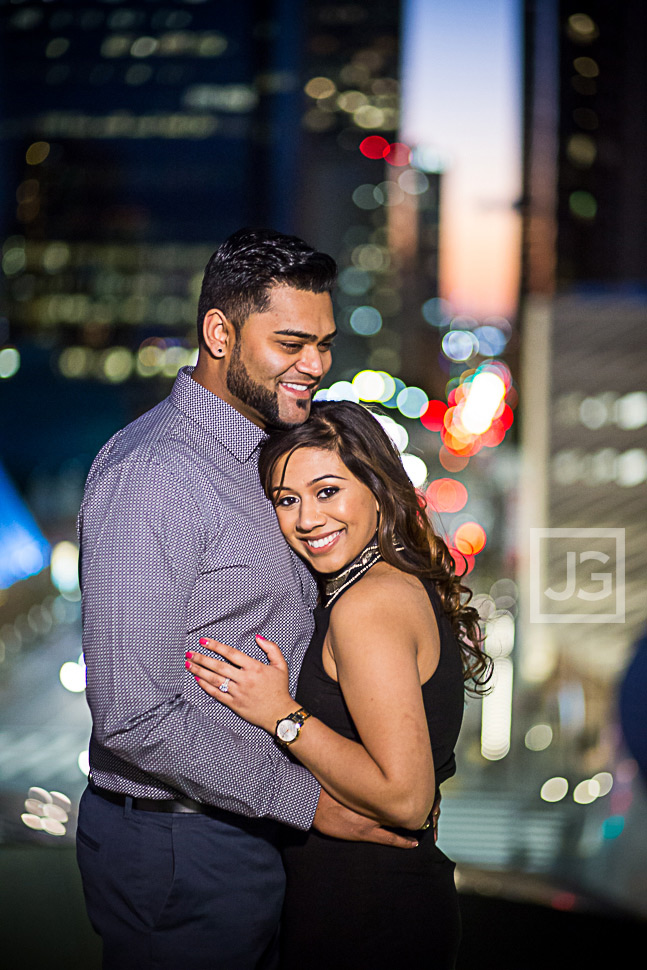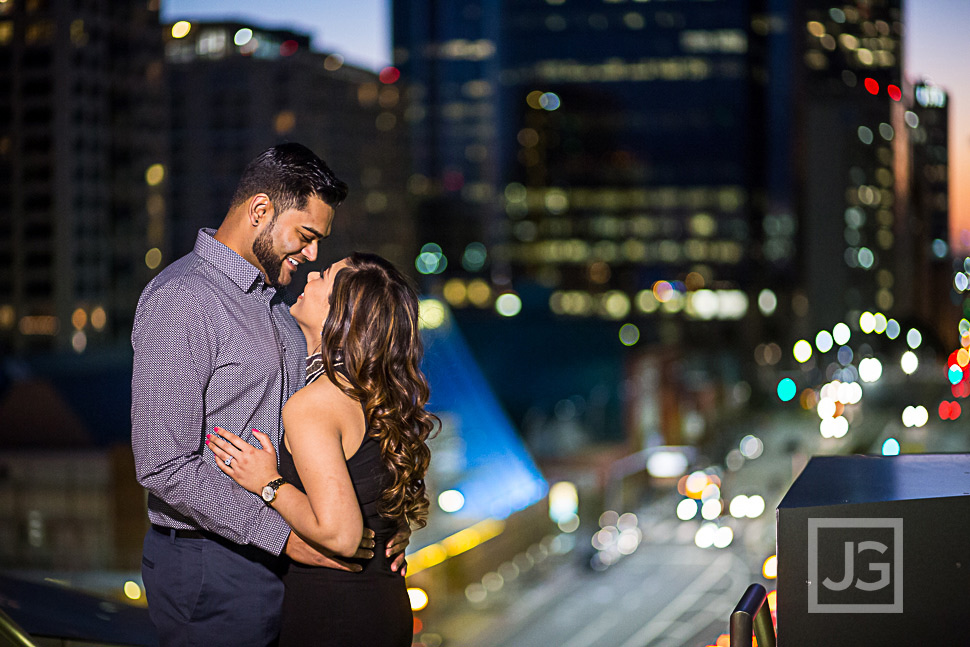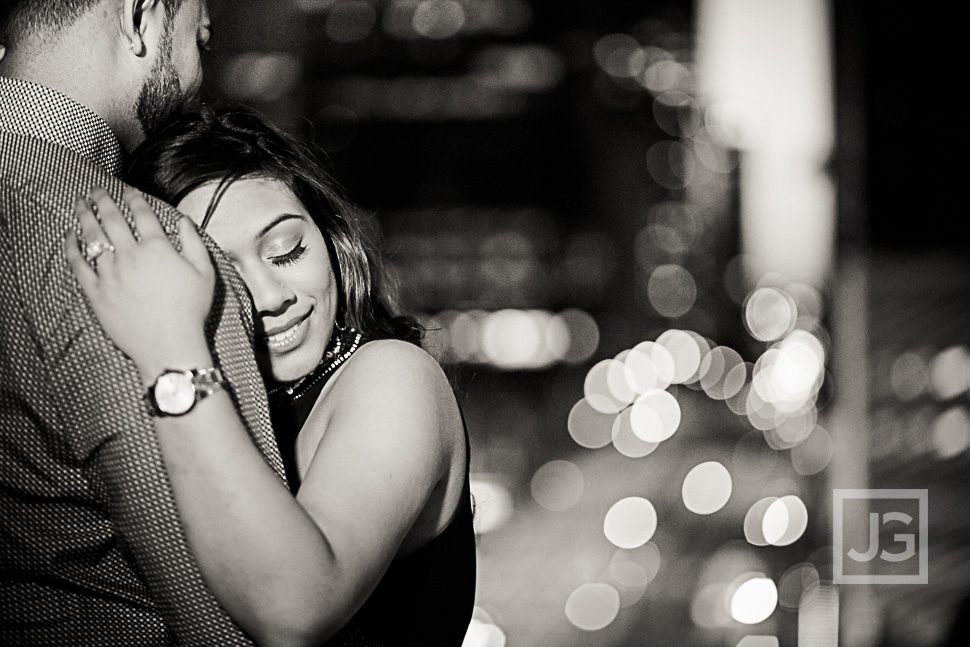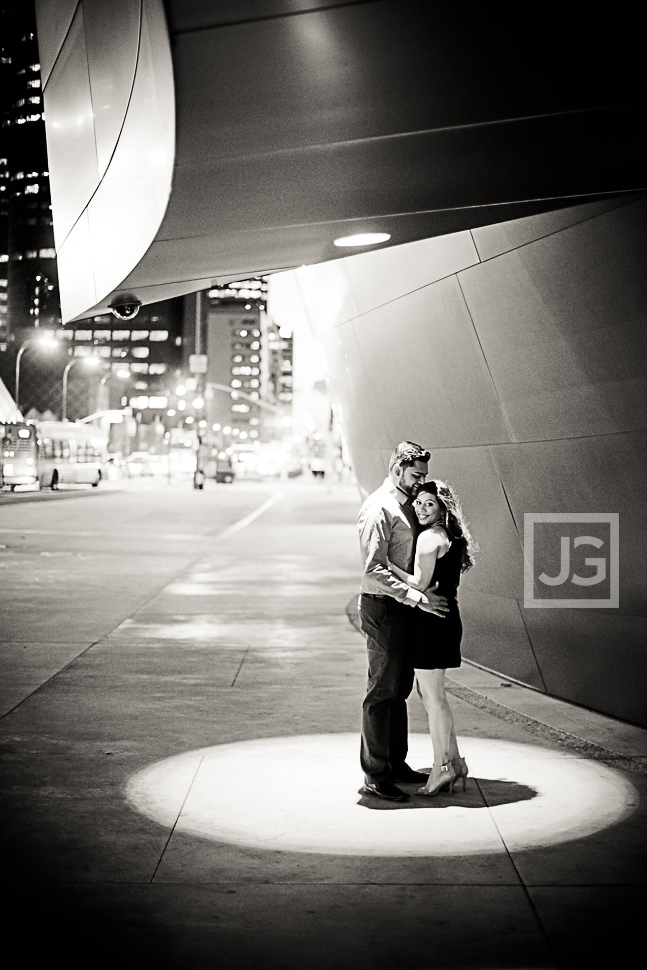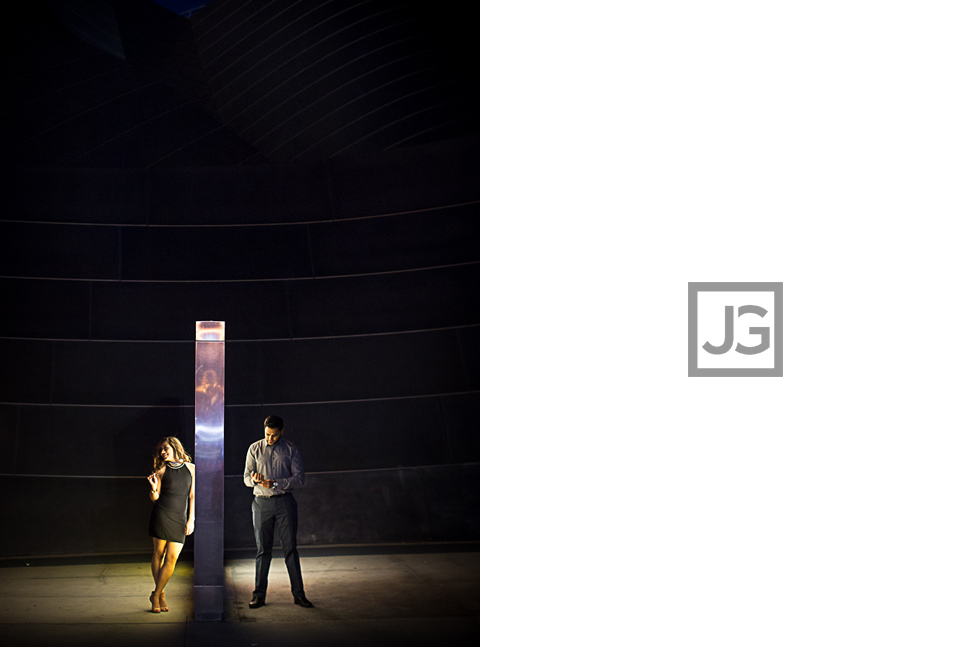 Grand Park Photos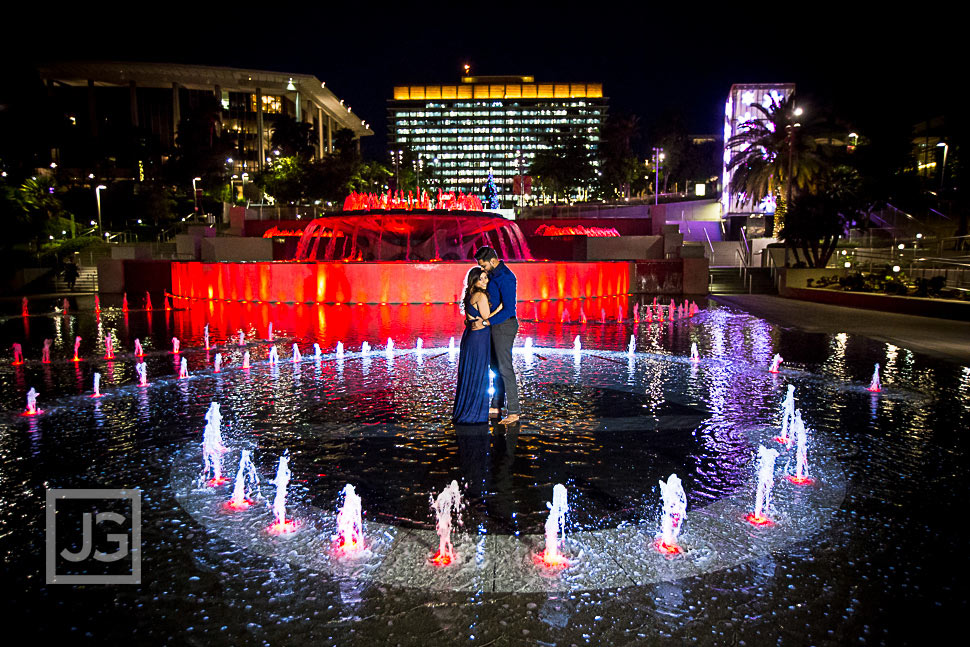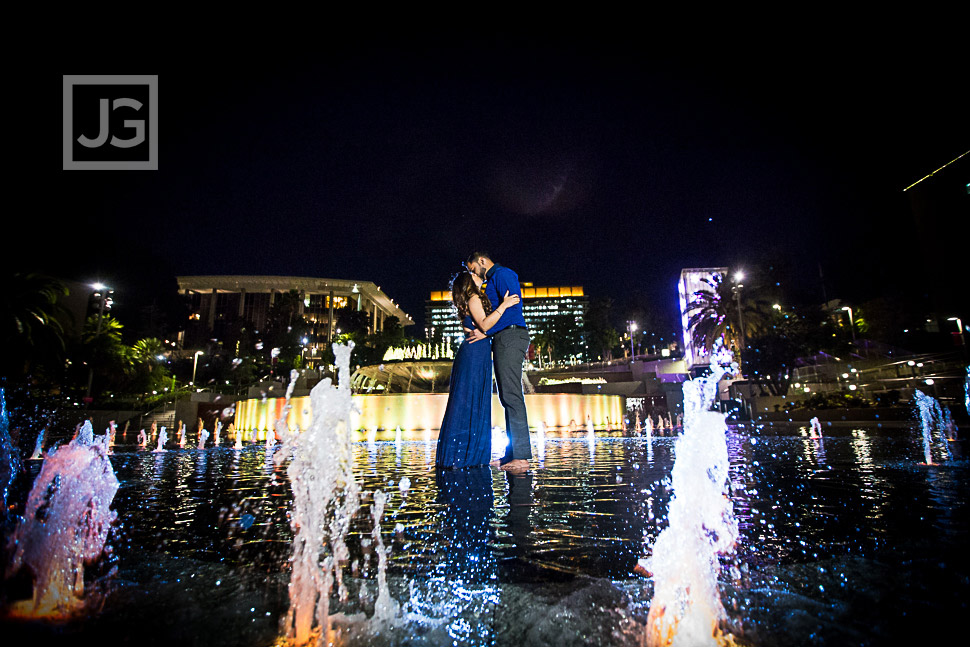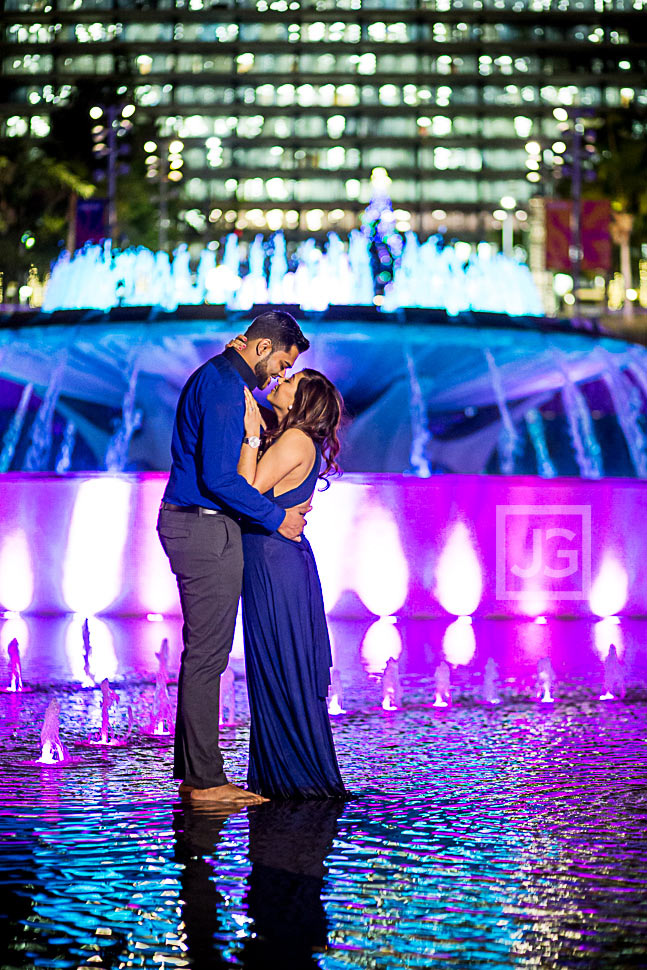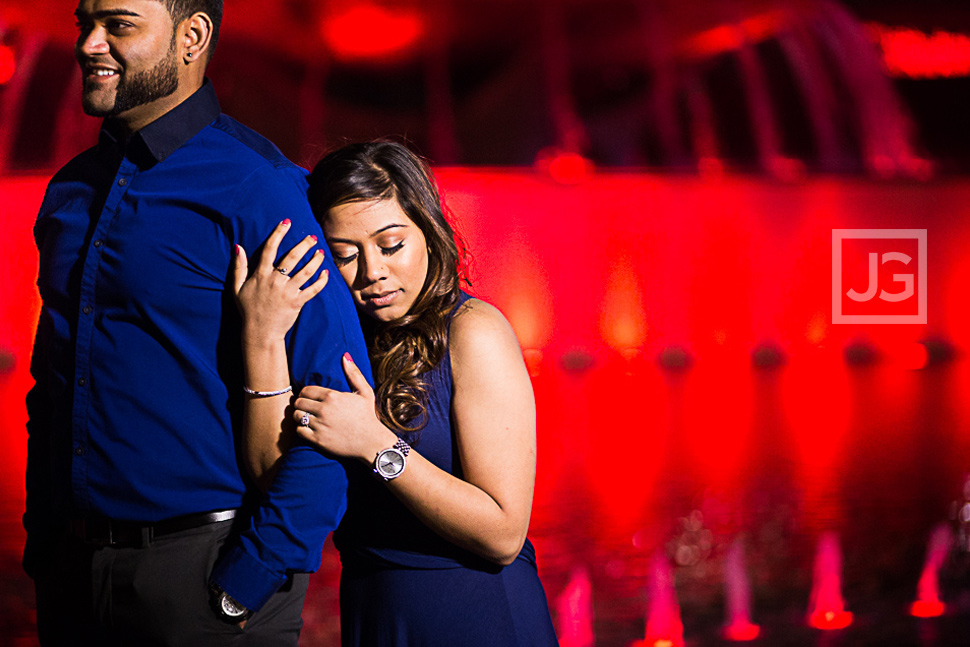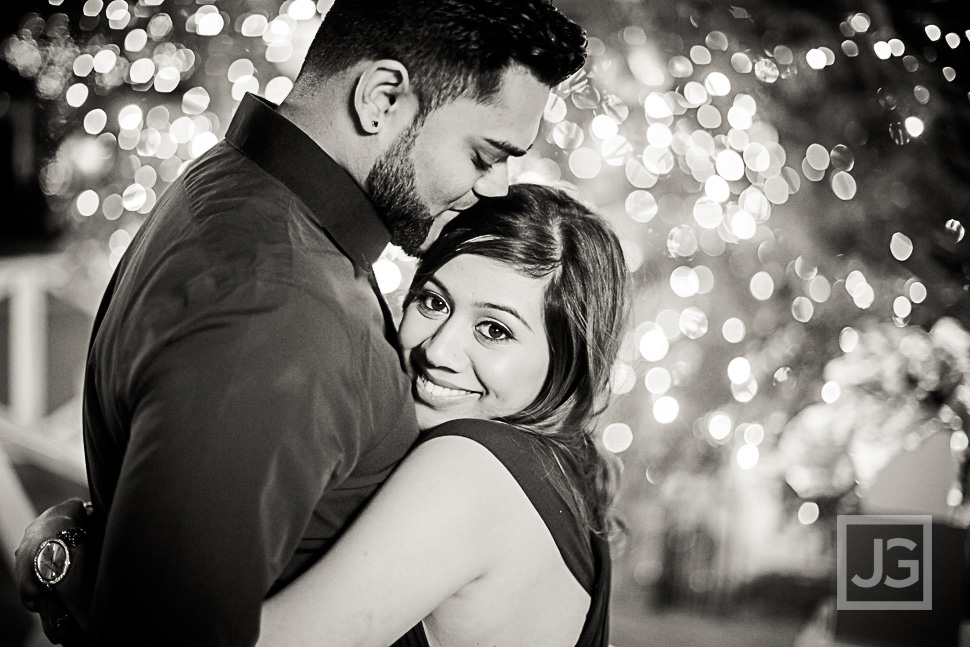 LACMA Light Display
After the first part of the engagement photography in DTLA, we then headed over to the light display at LACMA for the rest of the engagement session.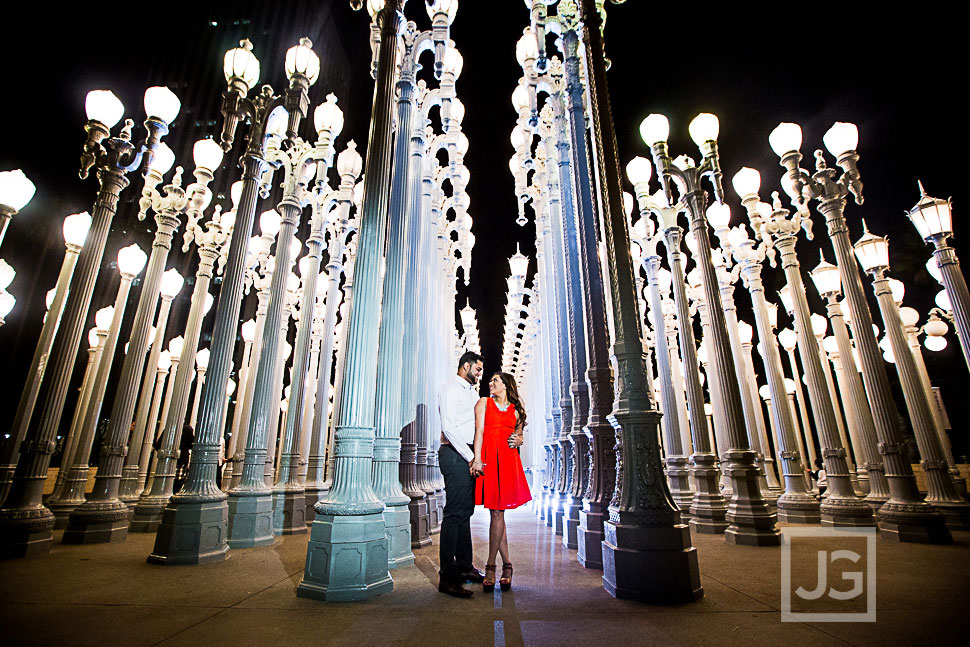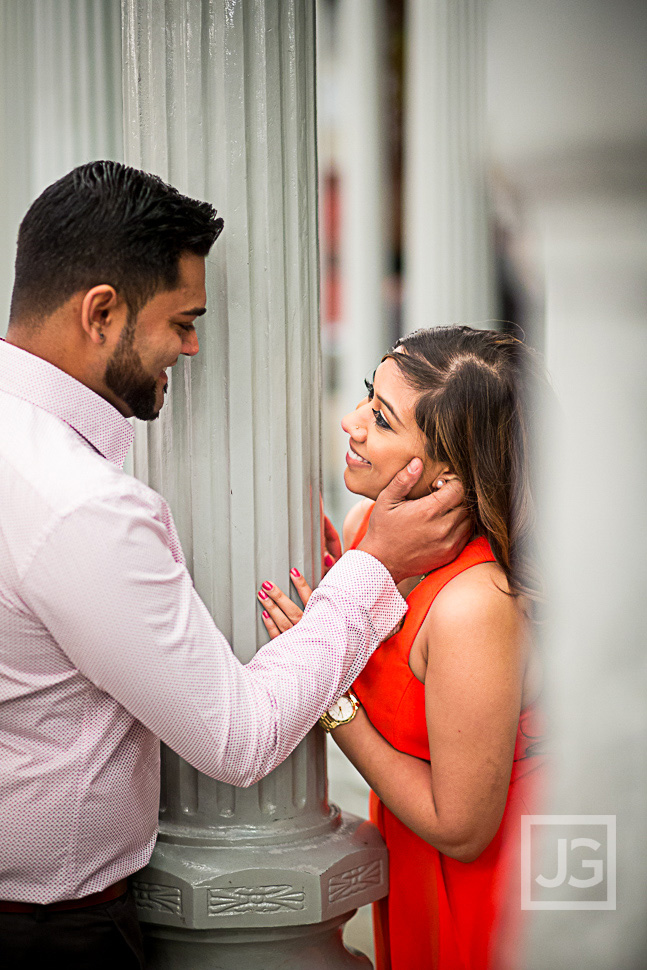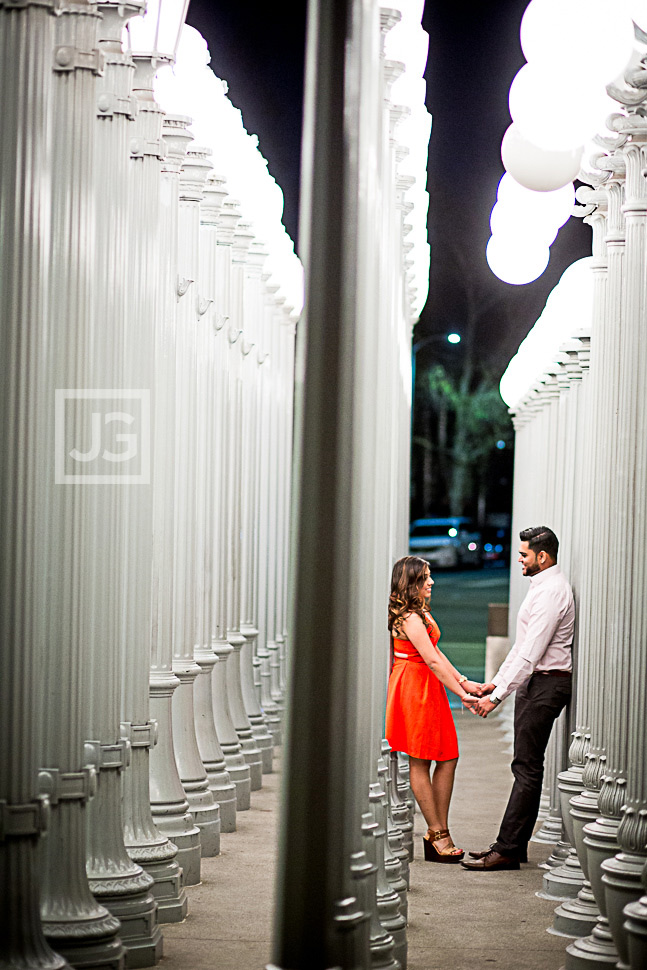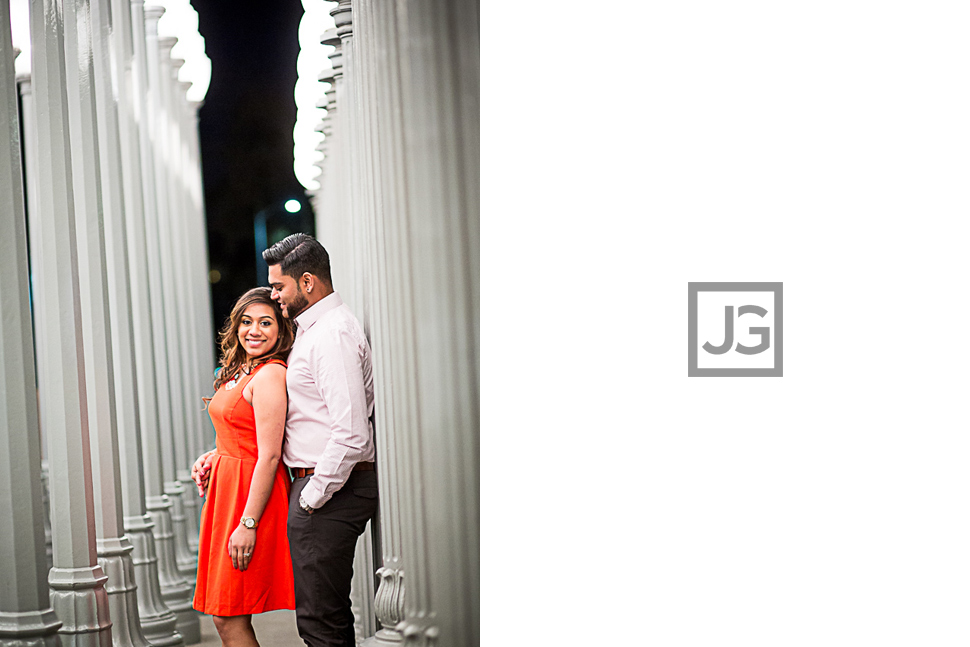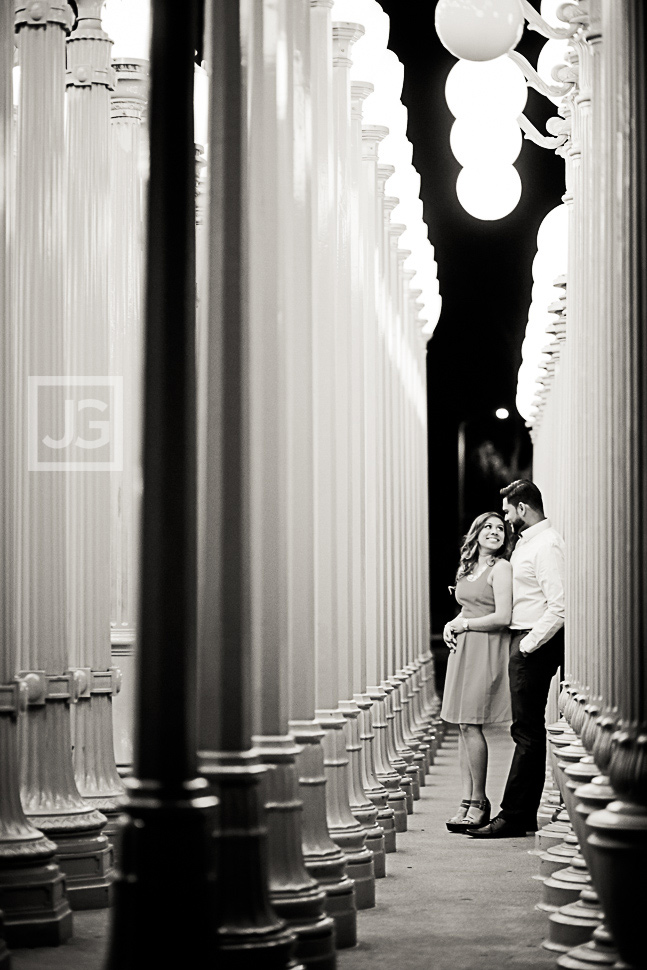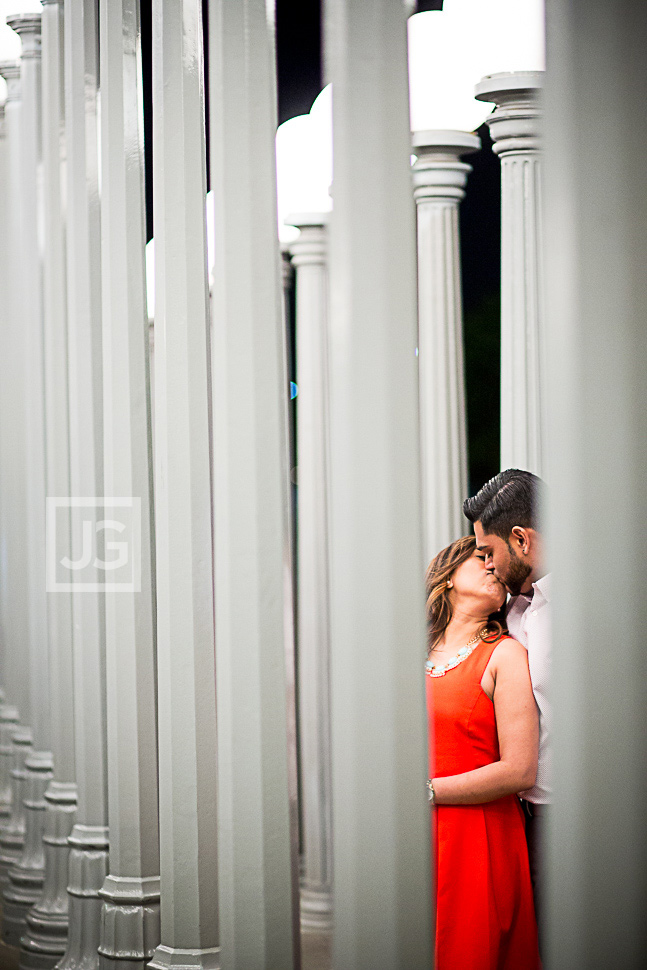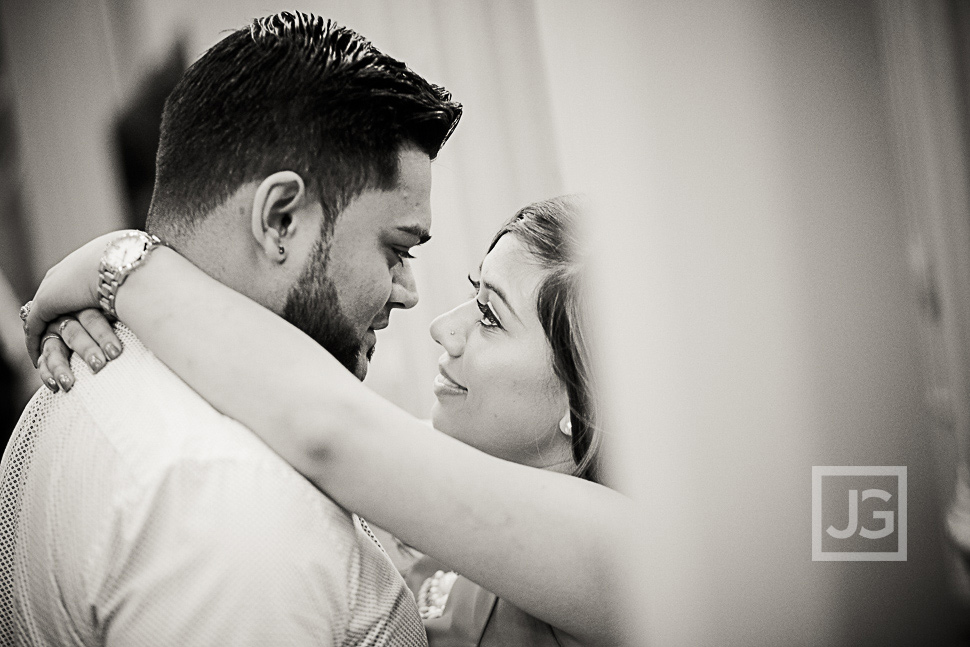 We found a new building near LACMA, but like most places they are restrictive on photography (but not from the street).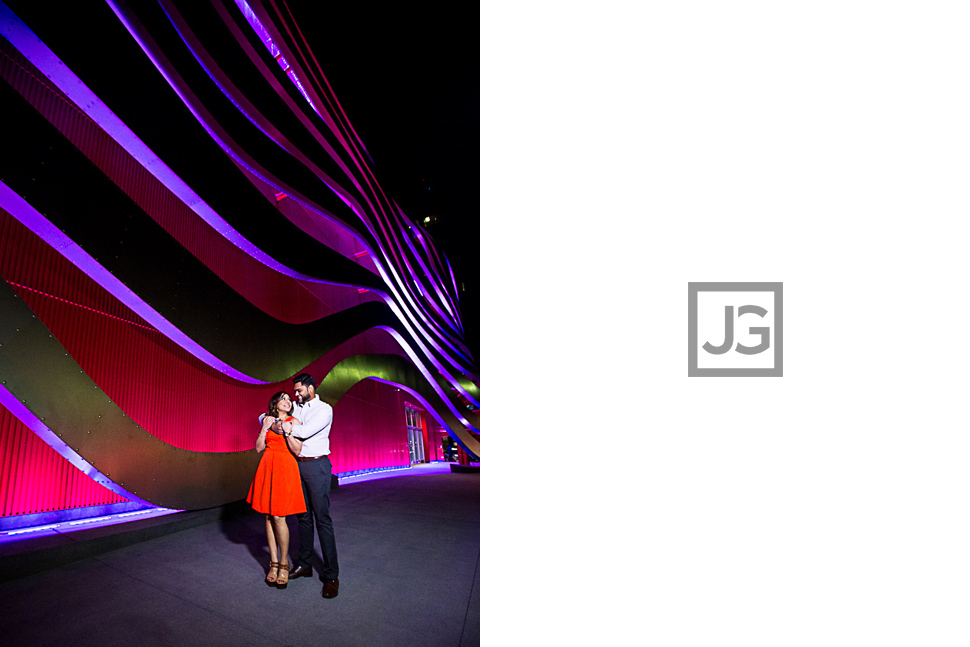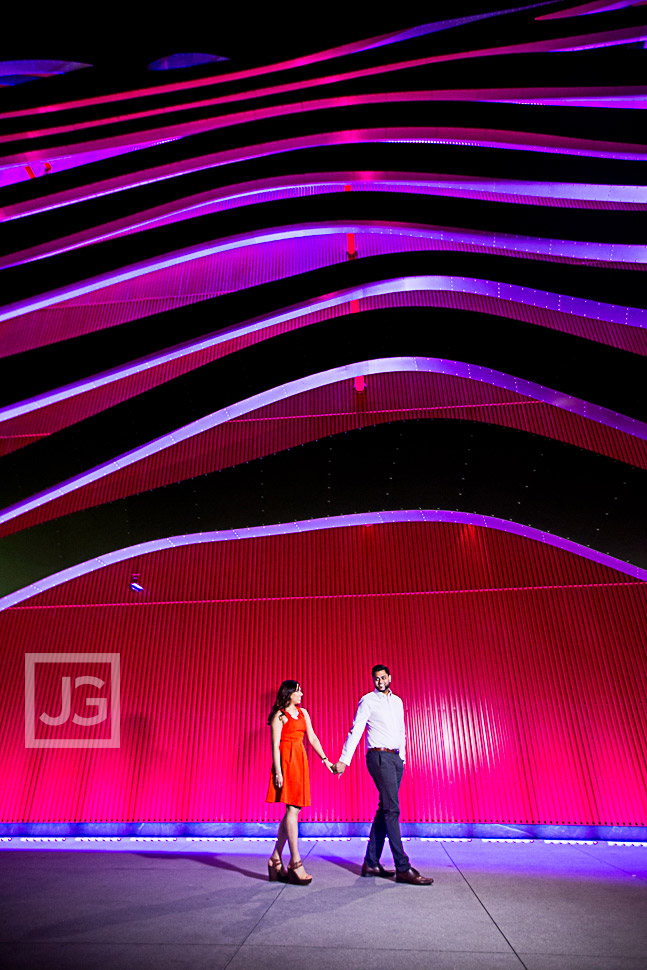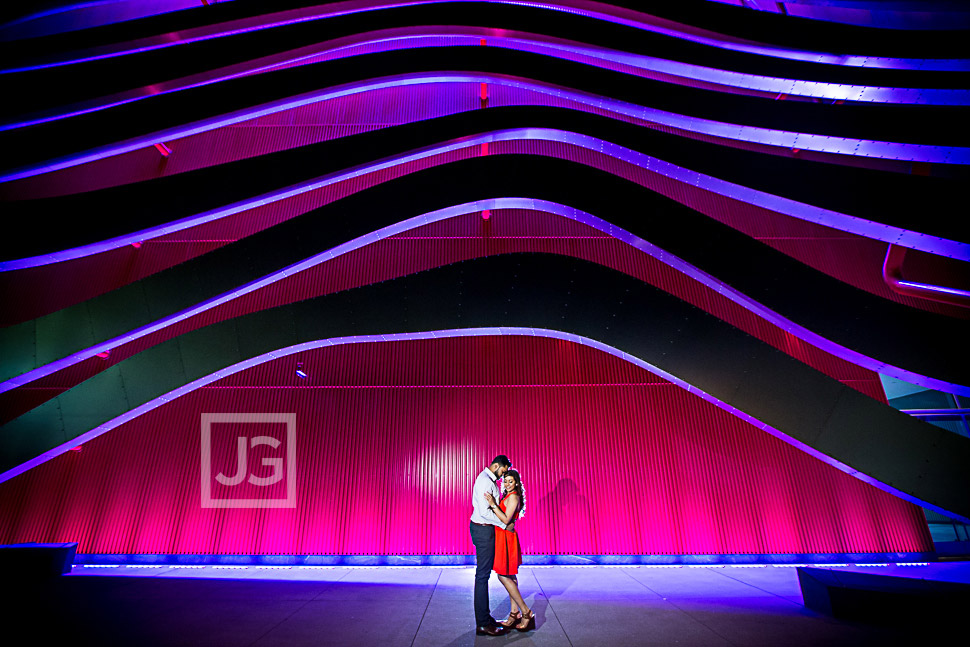 Check out the rest of our blog for more articles and examples of engagement photography and wedding photography in downtown Los Angeles and in the Wilshire district.  We specialize in low-light nighttime photography at these amazing engagement photography locations. Also make sure to check out our Instagram account for up-to-date photos that we take.