Today's couple visited from Ottawa, Canada and we had the pleasure of introducing them to our famous In-N-Out Burger!! Haha. Lisa and Steven recently got engaged and are planning for a small wedding in Las Vegas later this year.  And amidst of their planning, they decided to visit Los Angeles and have their engagement session done with us!! "We want something different from the norm and the idea of doing engagement photos while on vacation in a beautiful city is very appealing to us."  What a great choice of location!! =) So read on for our downtown LA engagement photography (and the Santa Monica Pier too)!
Santa Monica Pier Engagement Photography
We started the engagement photography session at the Santa Monica Pier, which is a historic icon of Los Angeles. It's seen in countless movies and is a popular tourist spot. Luckily we know how to capture great engagement photos at the pier without having too many tourists photobombing every shot.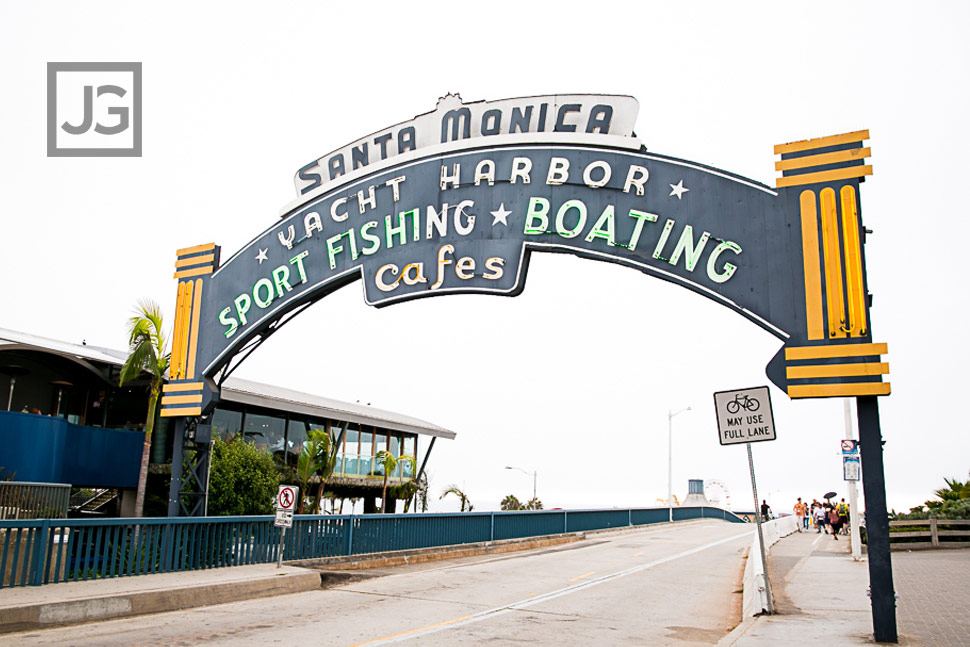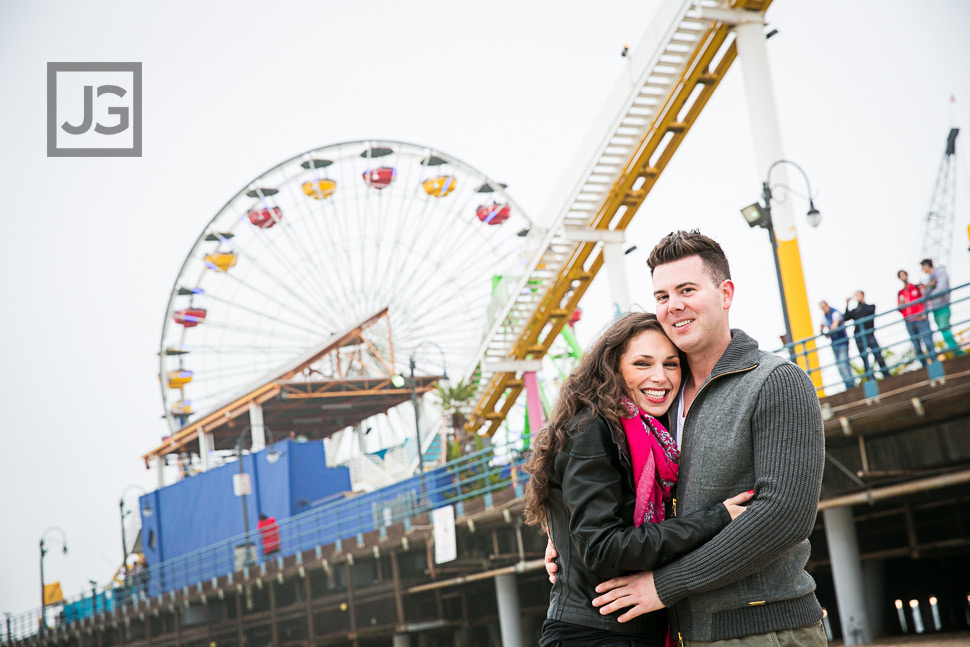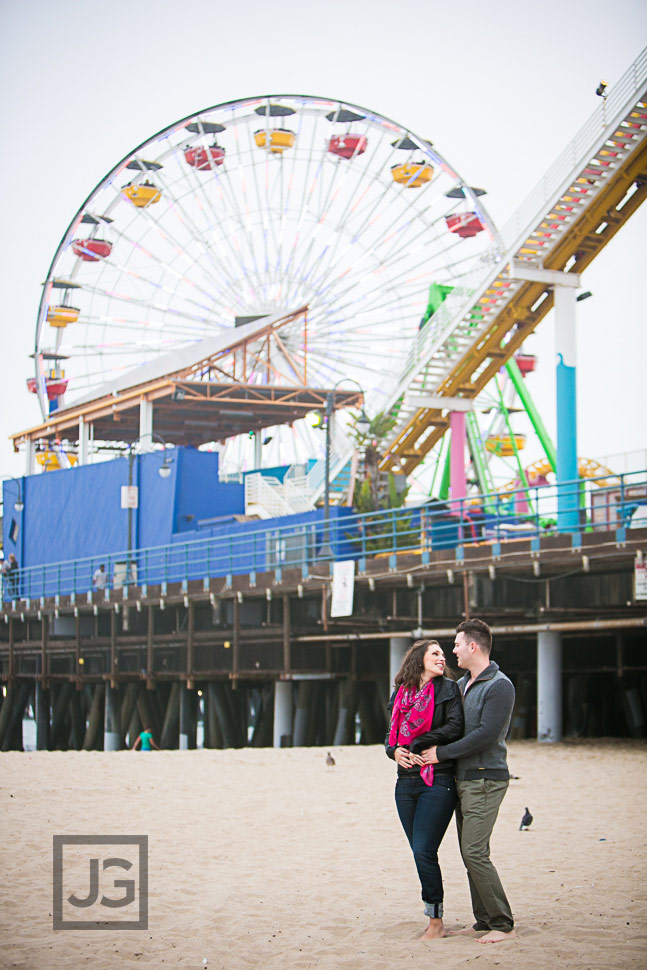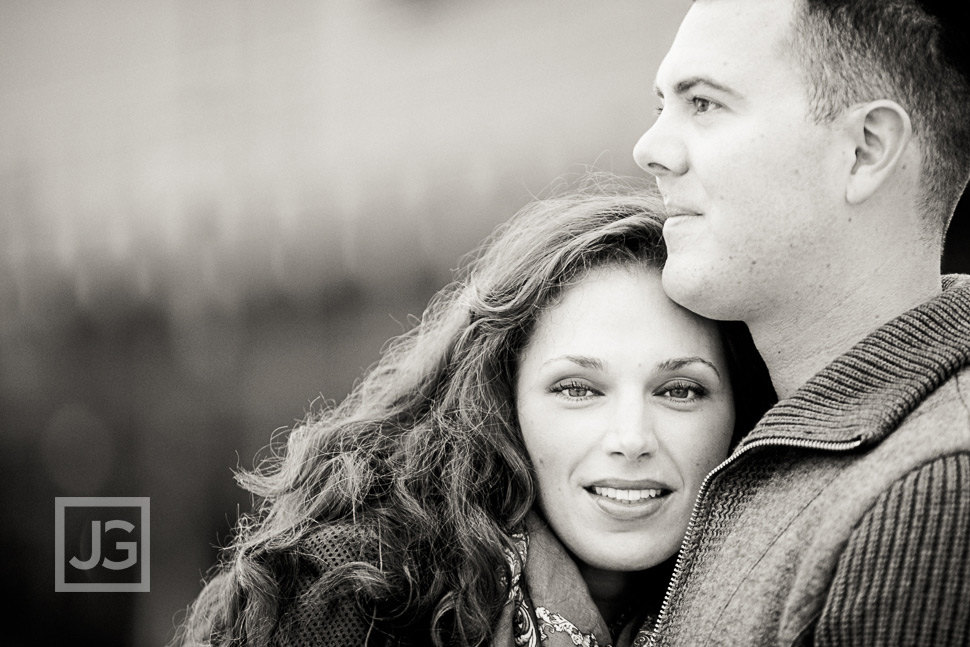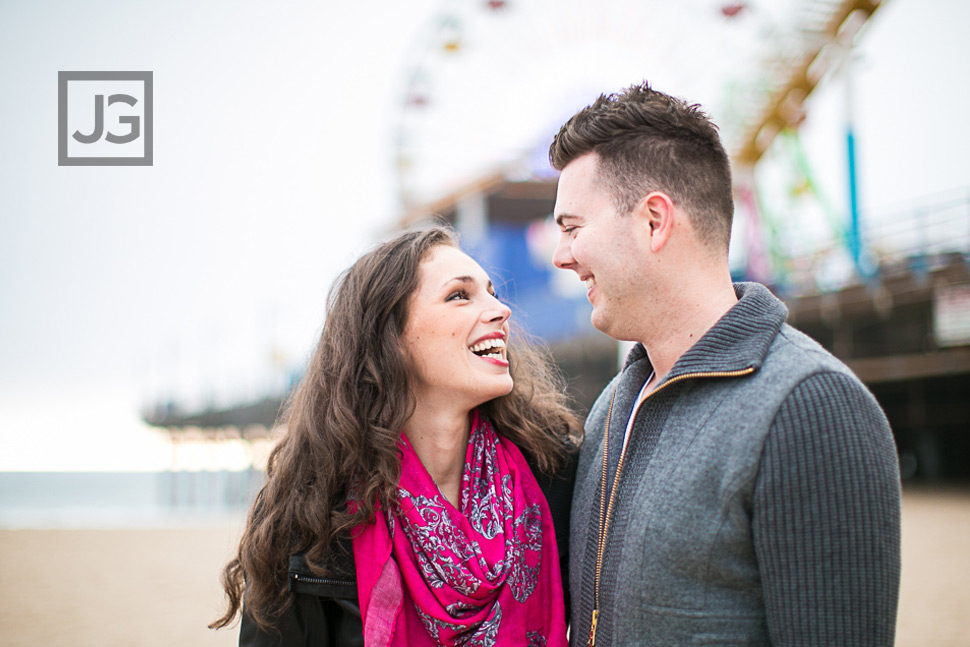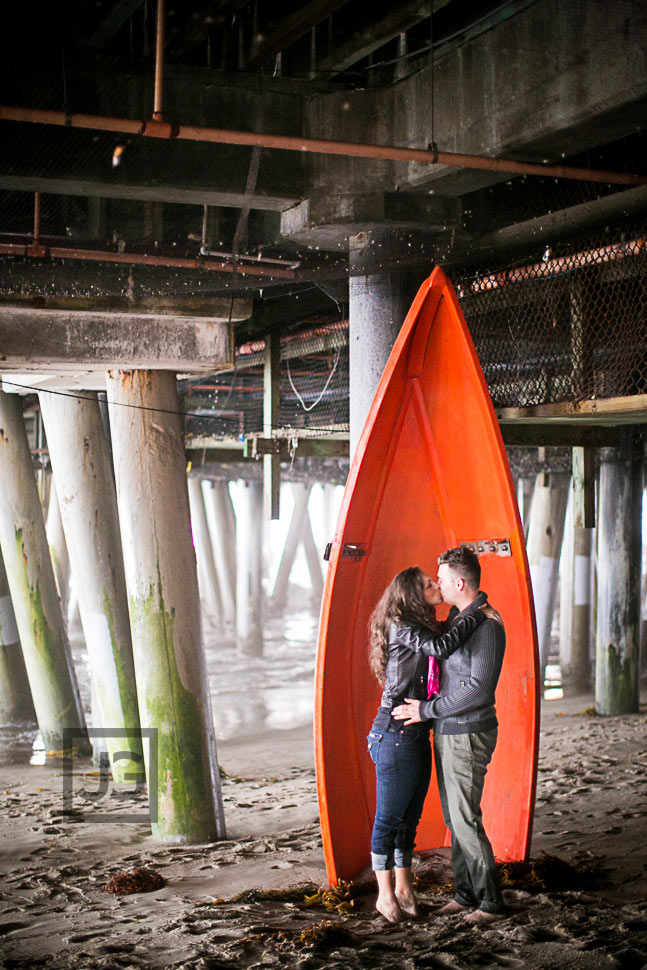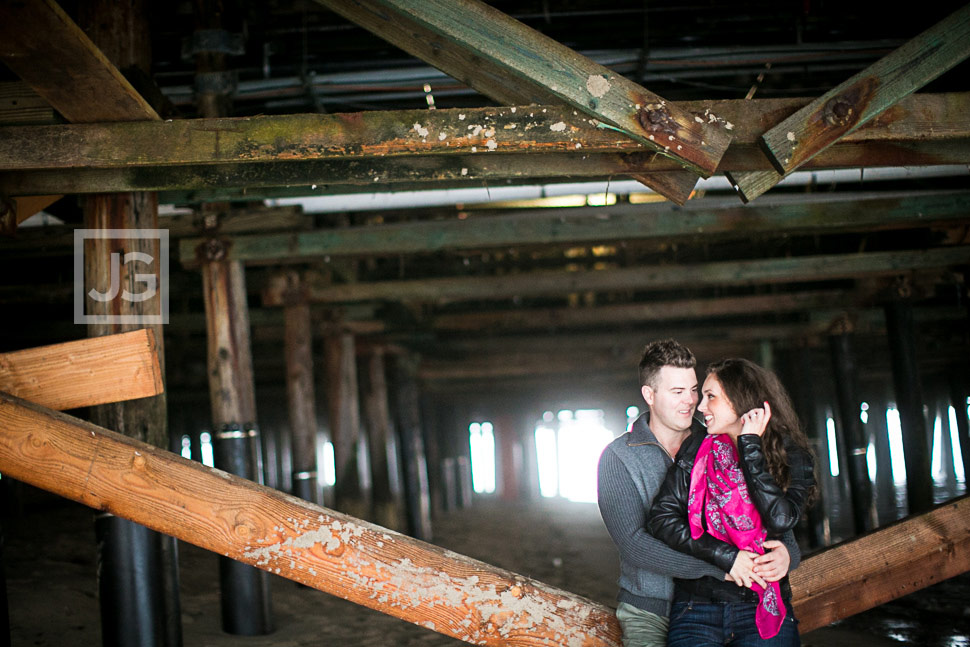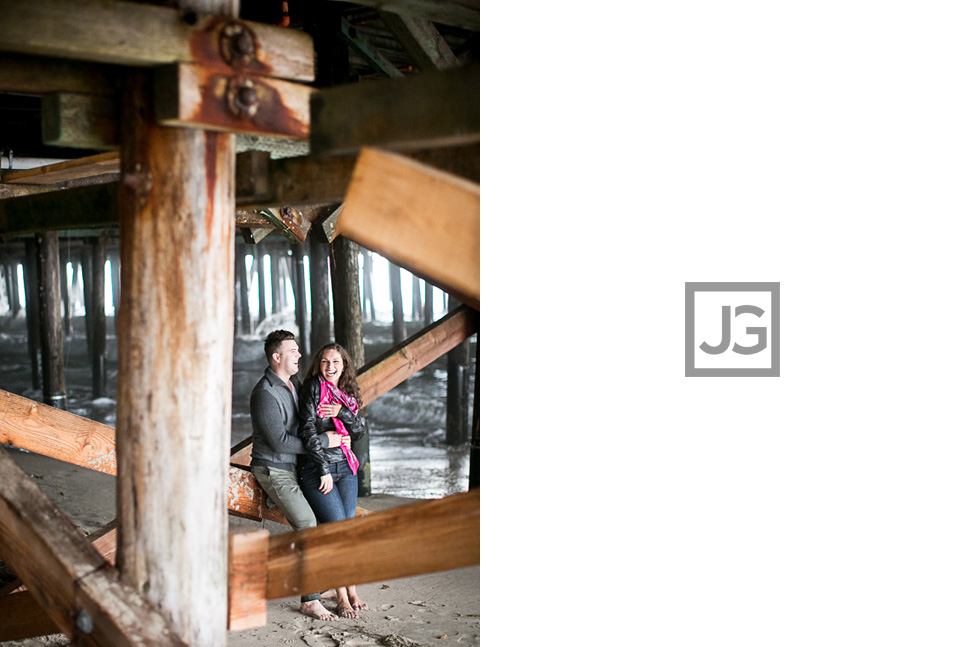 The gloomy weather took away our sunset, but that doesn't mean we still can't get some moody and unique photos.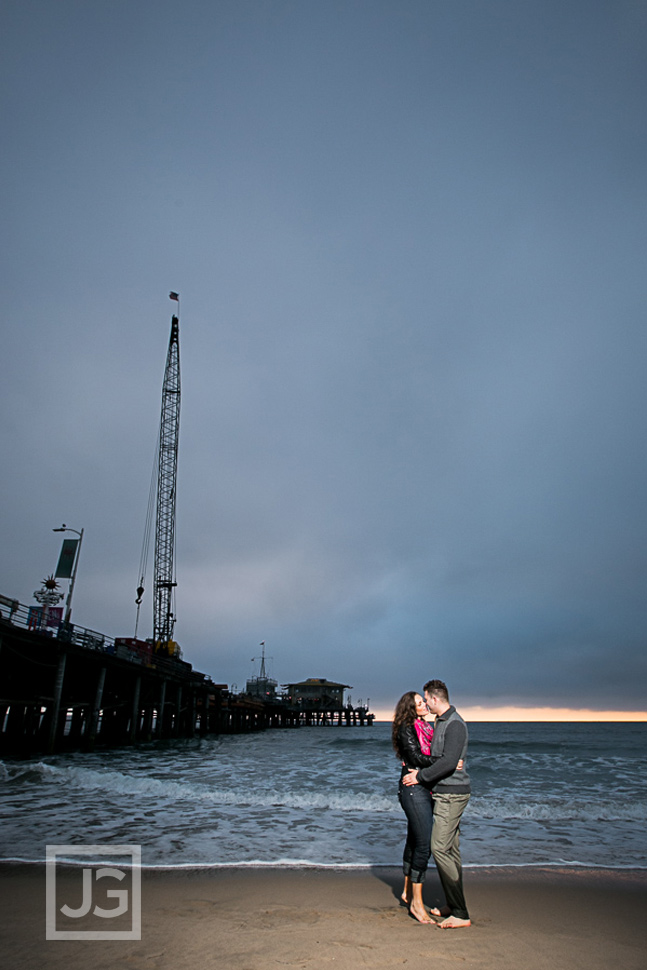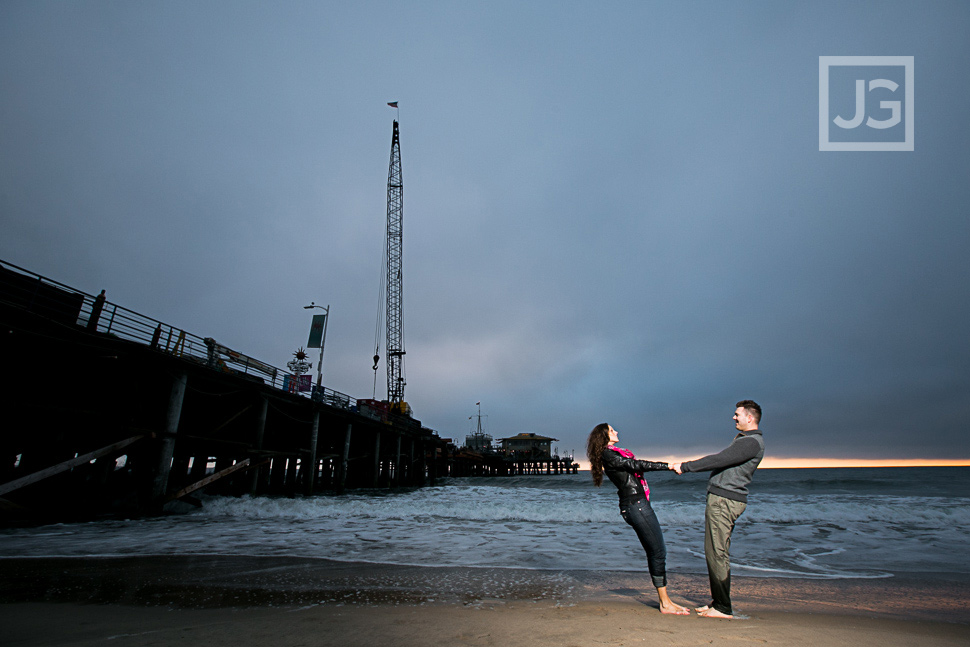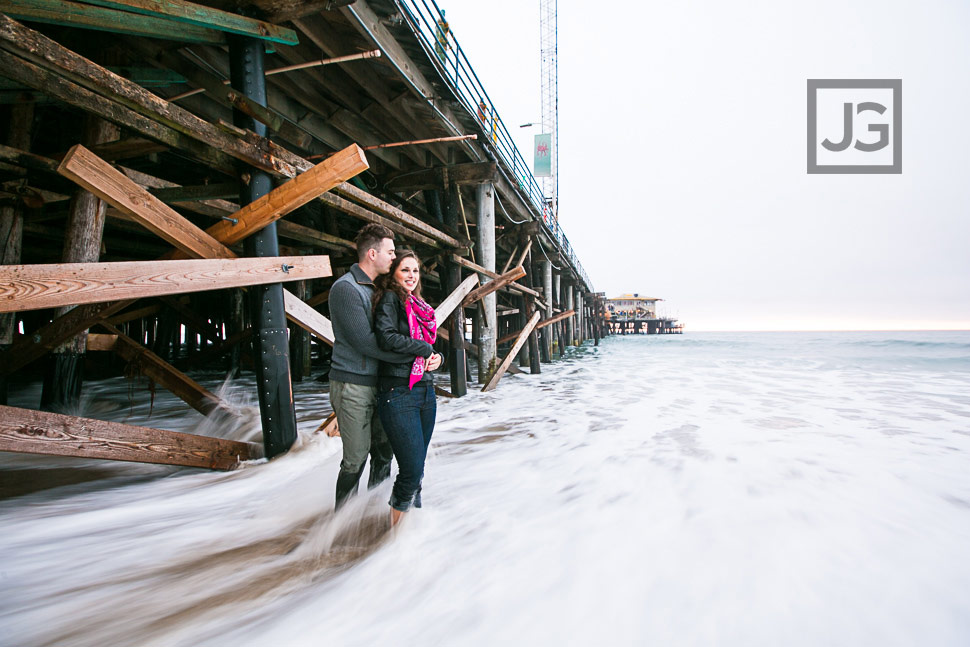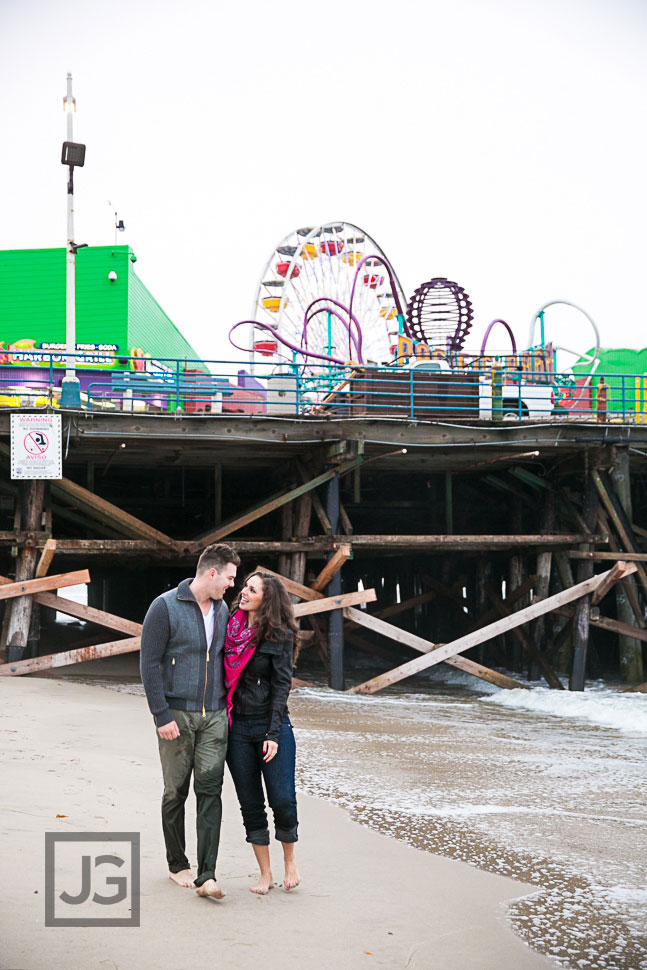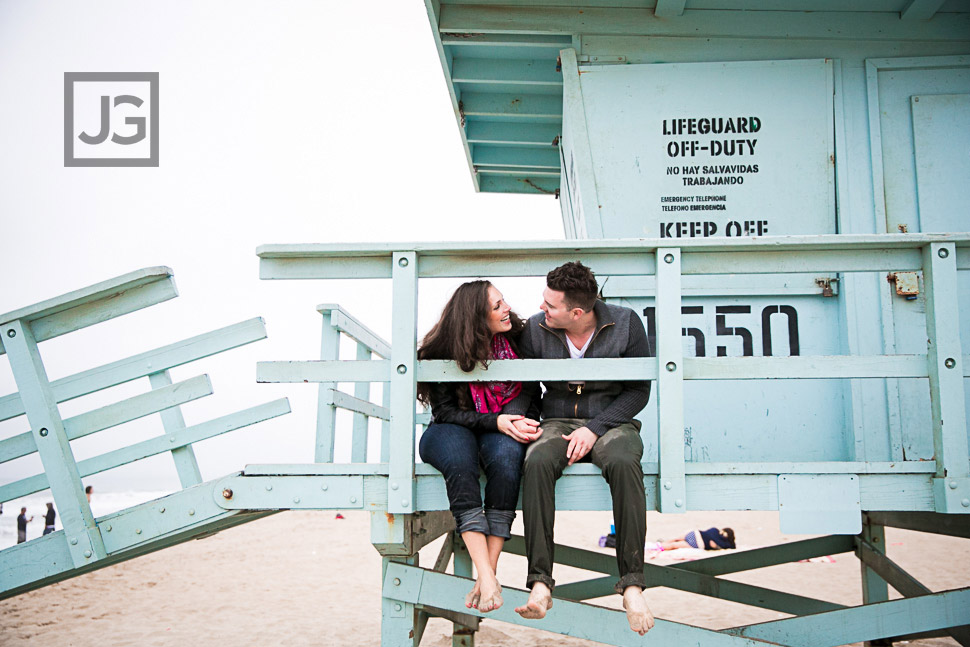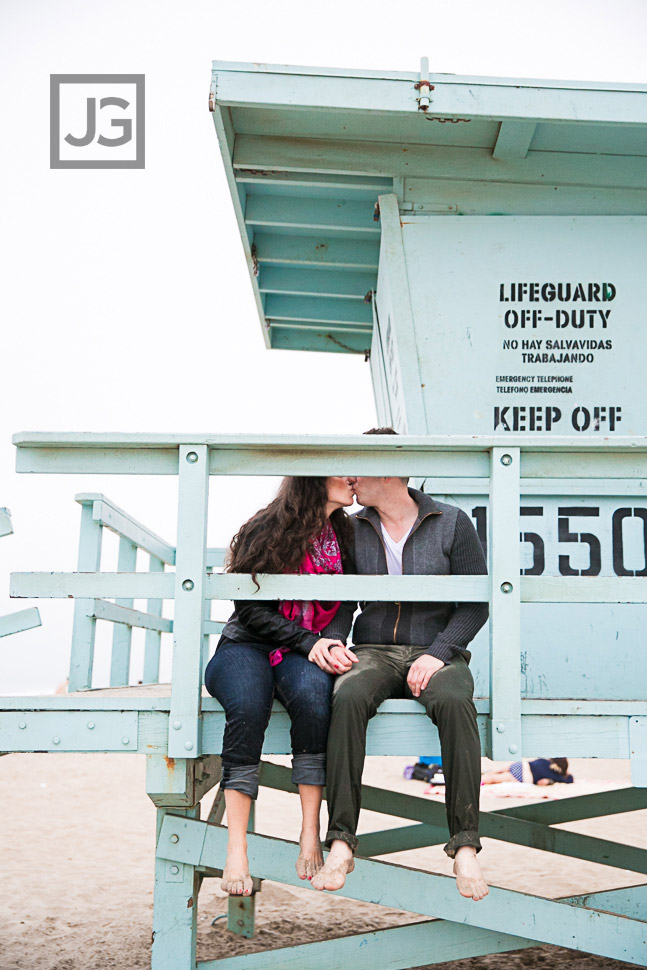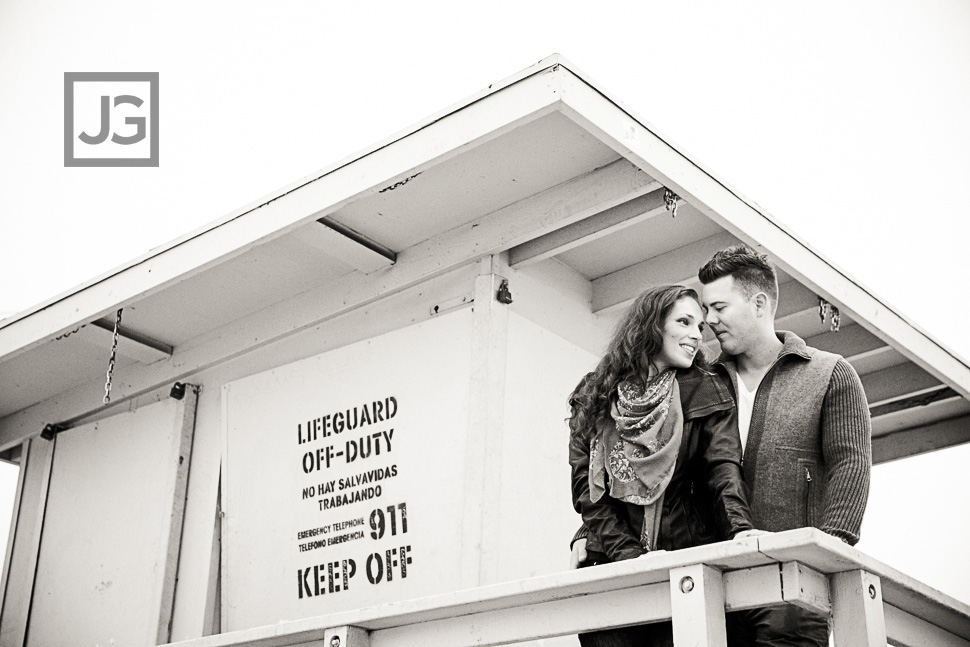 And then the sun set and we had them change to more formal attire. The dress and suit matched the nighttime lights of the pier.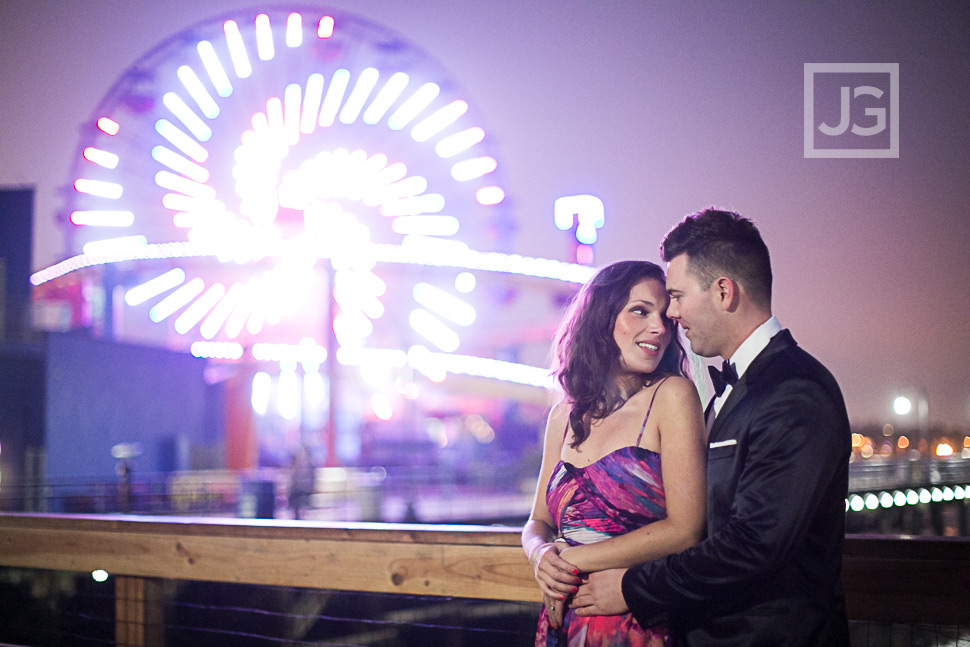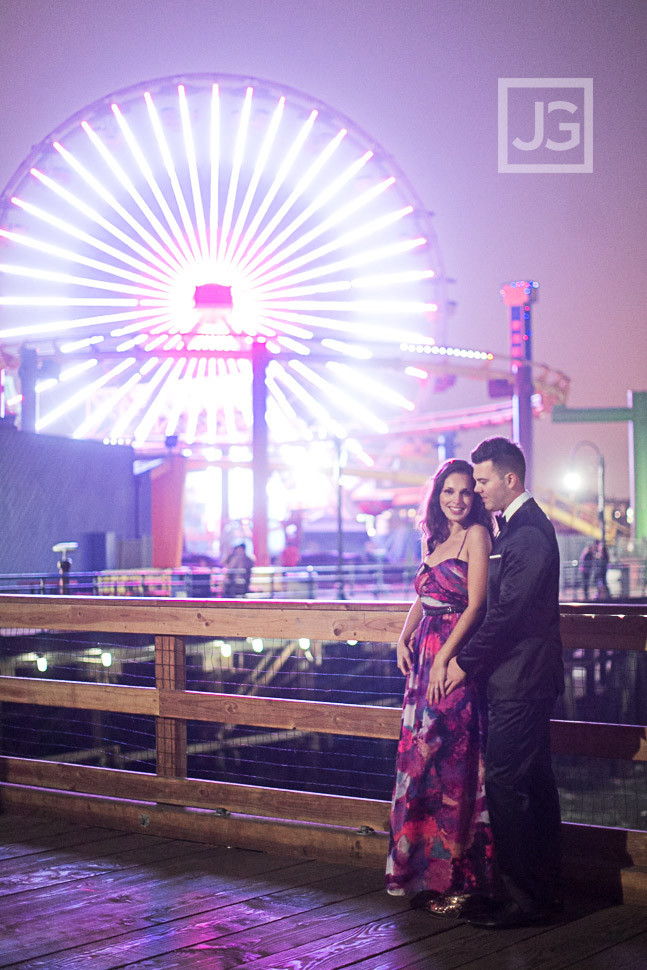 Downtown LA Engagement Photography
After the Santa Monica Beach Pier, we headed down the 10 freeway to downtown LA (Los Angeles) for more engagement photos at night. We love shooting in dark, low-light situations, since we get more unique pictures. Downtown Los Angeles is a photographer's playground, especially for ones that relish in creating or manipulating light.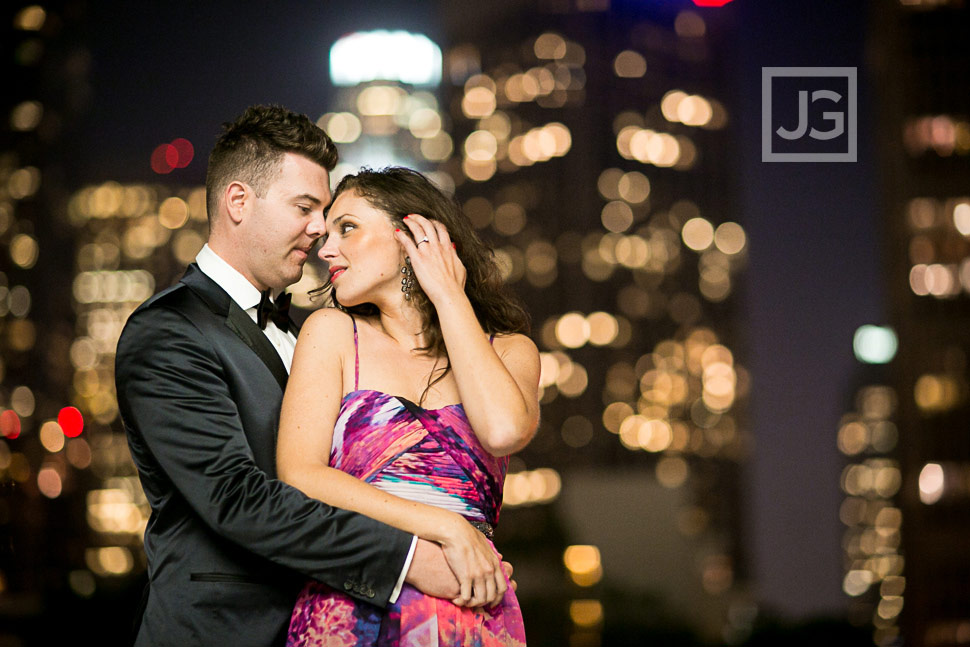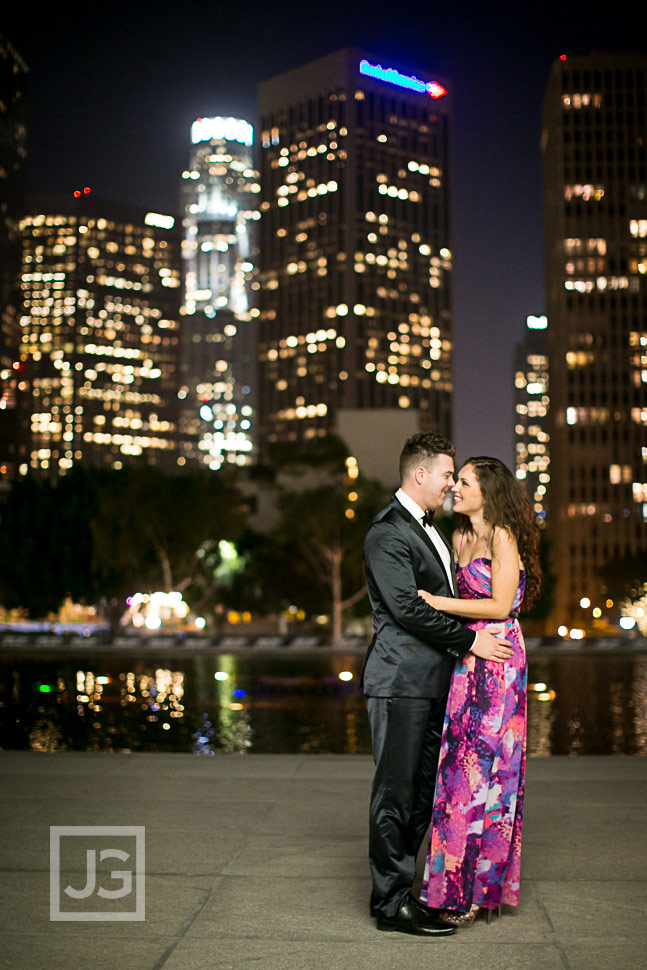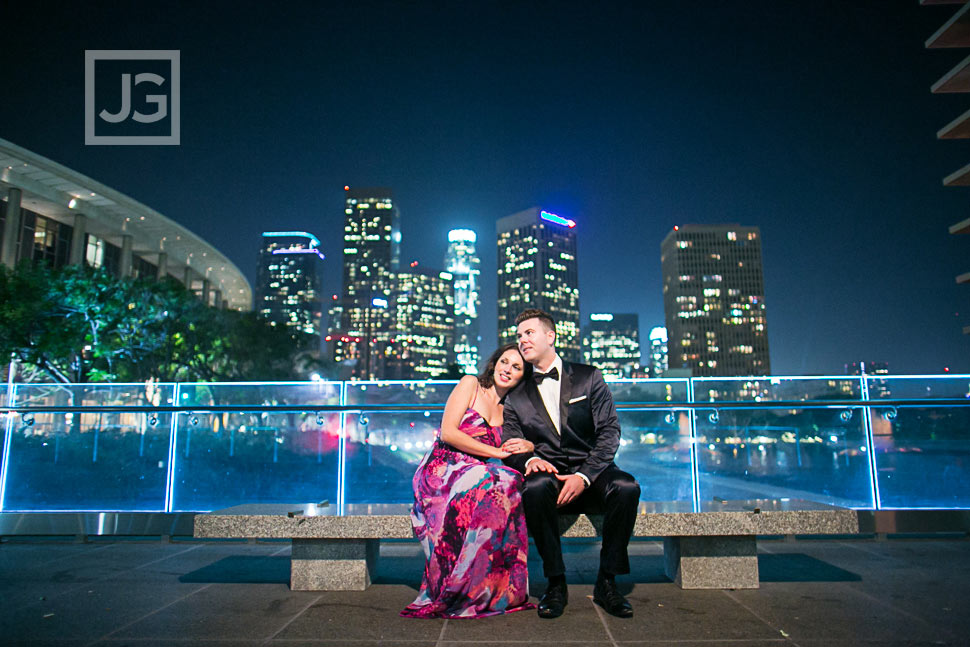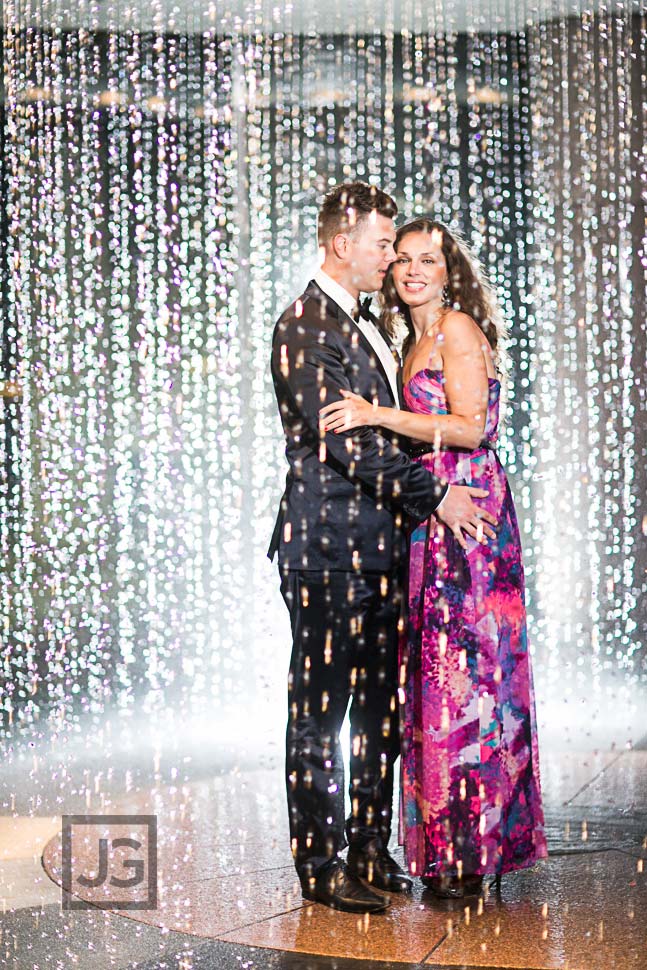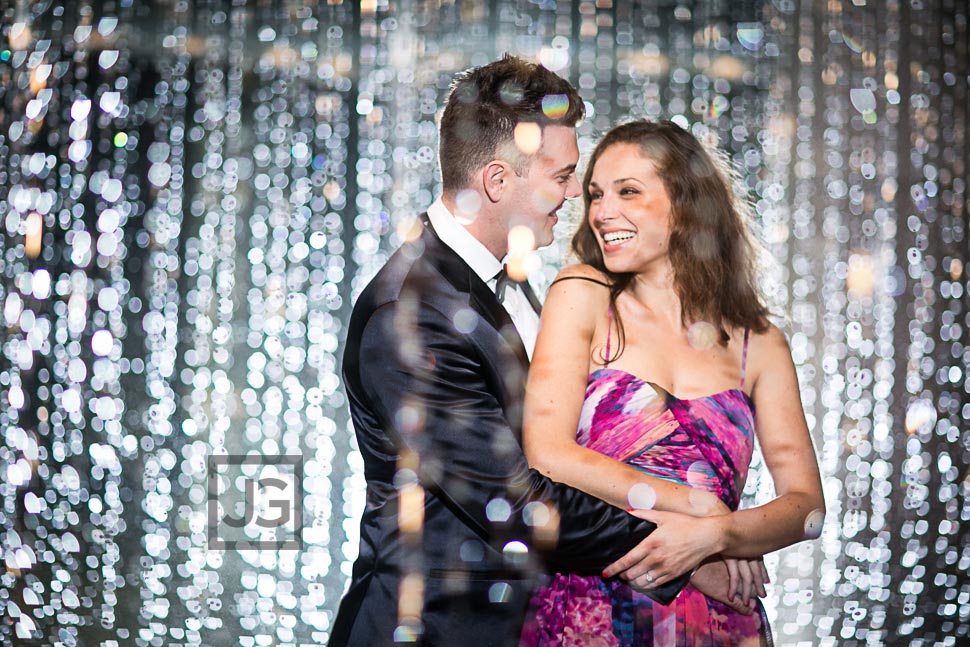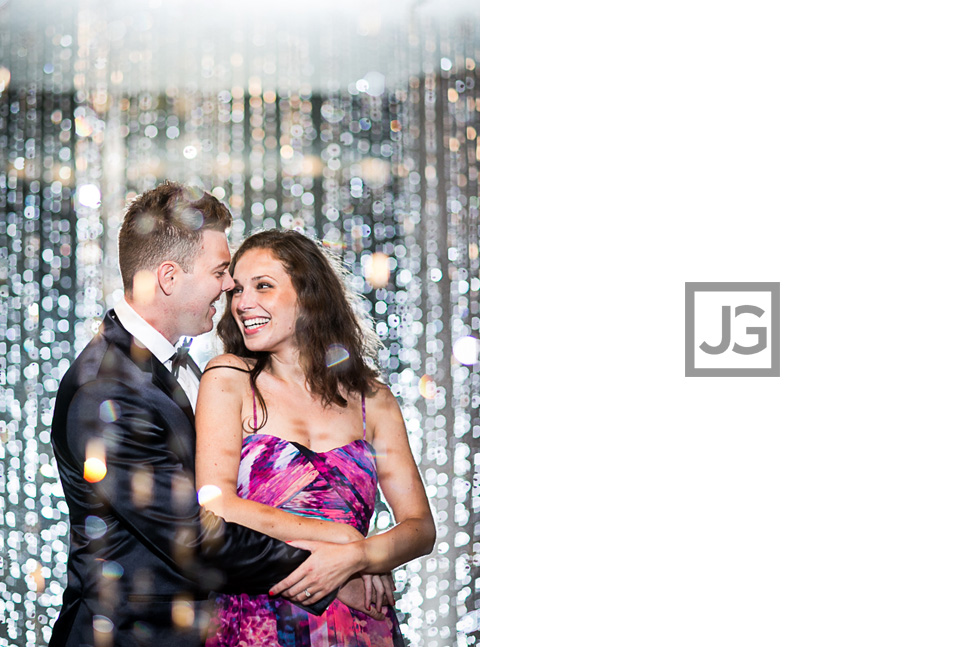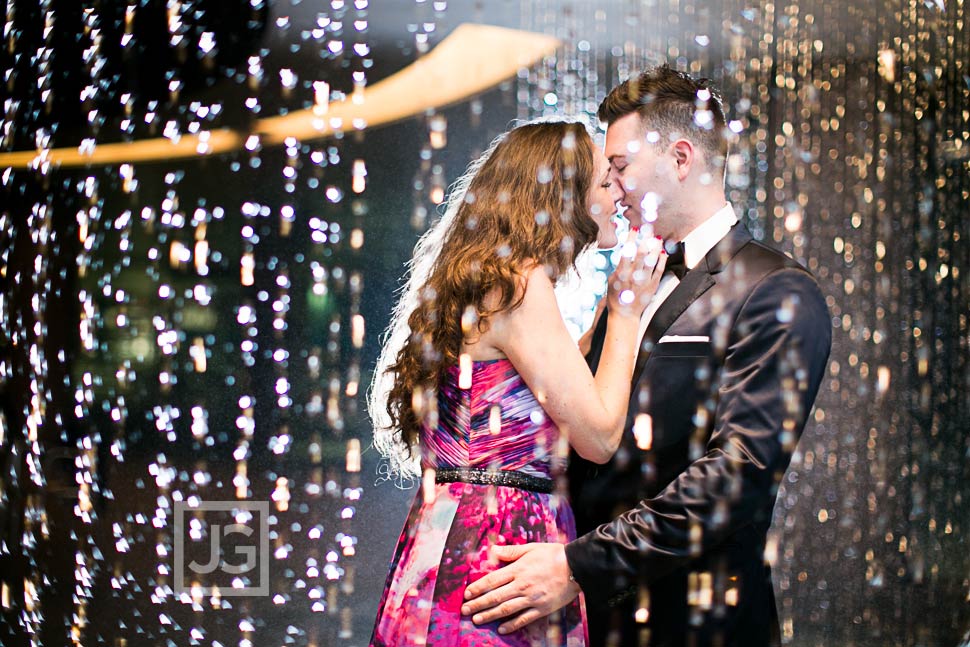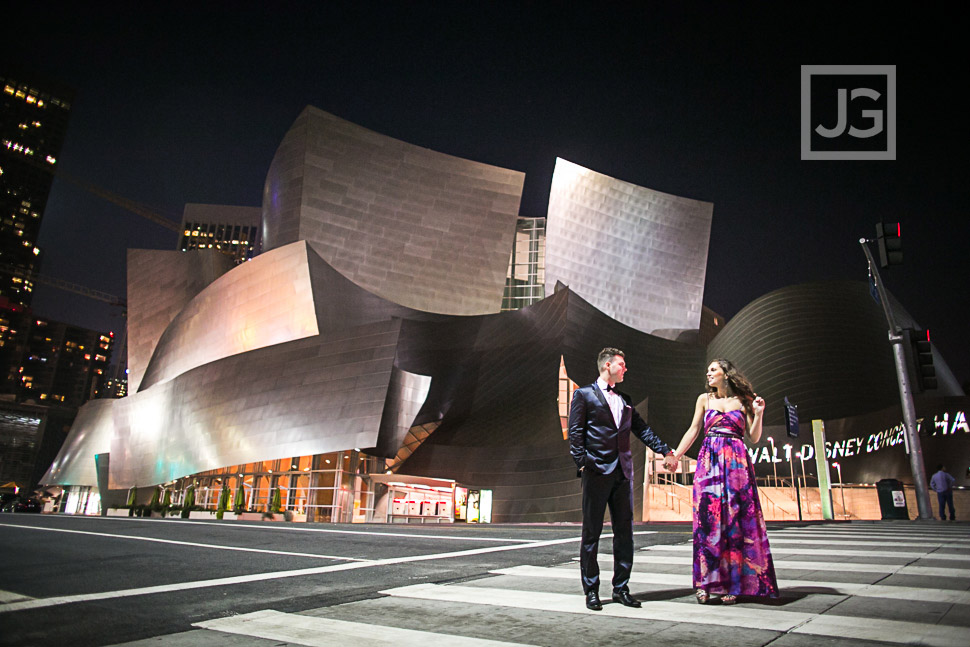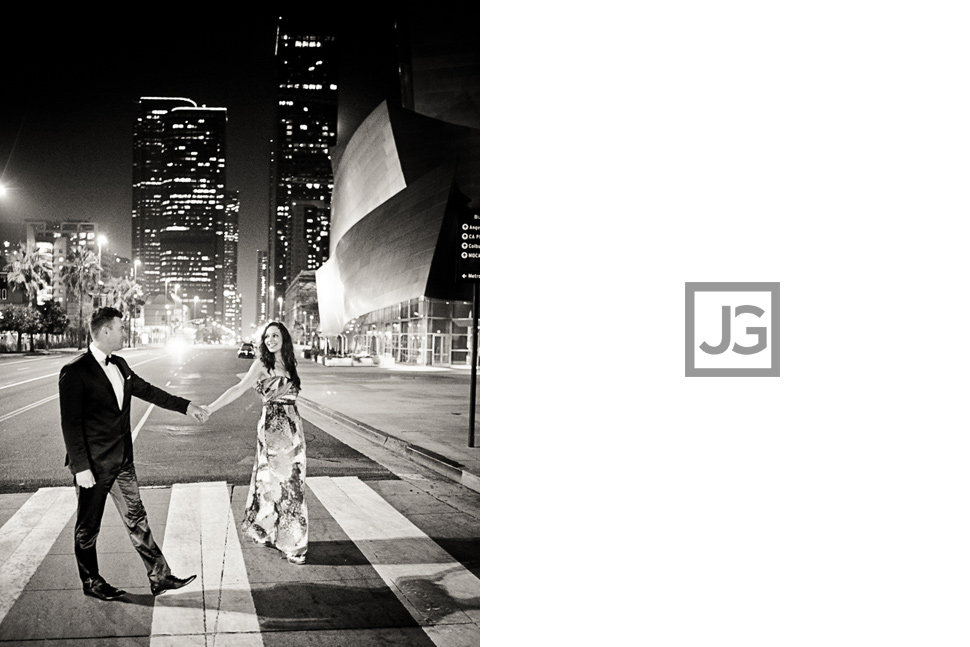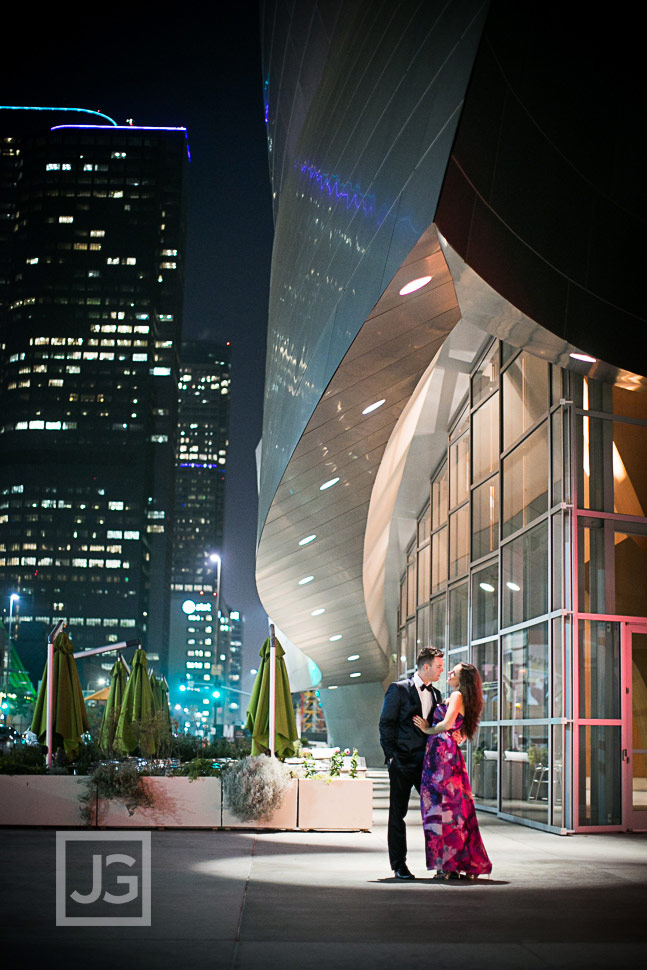 This article shows us doing downtown LA engagement photography. The Santa Monica Pier was our starting point, where we got a little wet and then a little formal for night engagement photos. Downtown Los Angeles made a perfect backdrop for their formal attire (suit and dress) and we were able to capture them surrounding by a beautiful waterfall water fountain.