We get quite a few couple that have their engagement session locally, with a destination wedding elsewhere. Karla and Omar had their wedding in Mexico, but wanted an urban engagement photo session in downtown Los Angeles.  We headed down to the arts district to get some fun photos with graffiti and more.  There is a ton of texture and color, which made a great backdrop for a fun, happy couple. So scroll down for Los Angeles engagement photography!
Graffiti Art District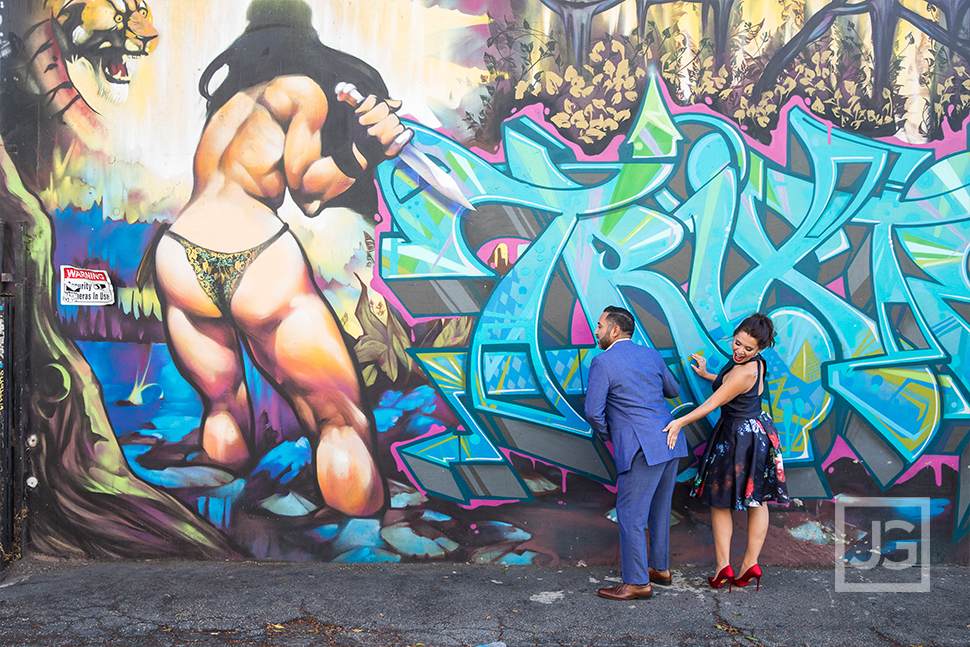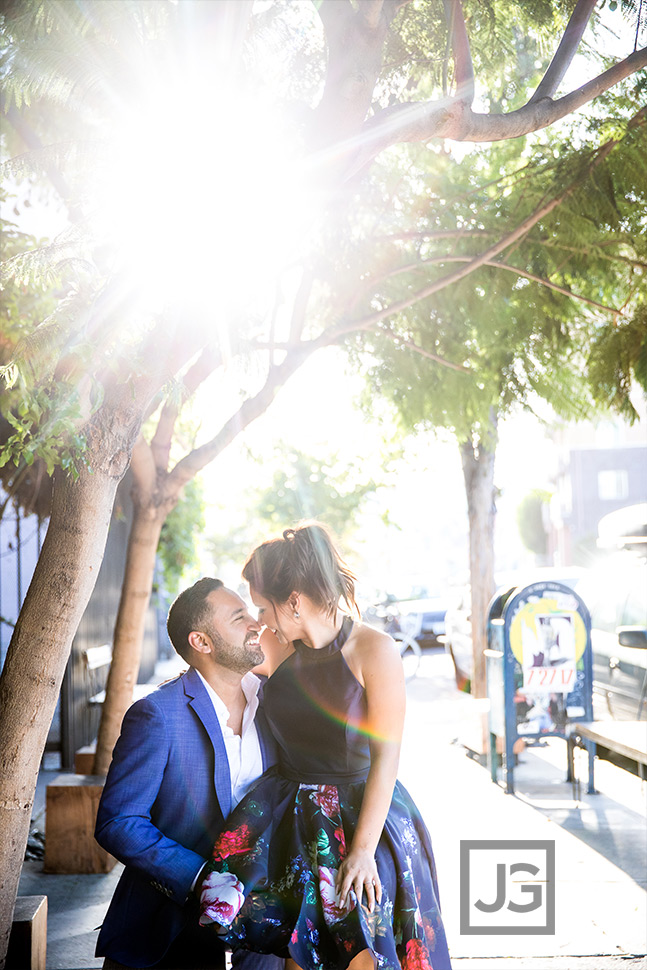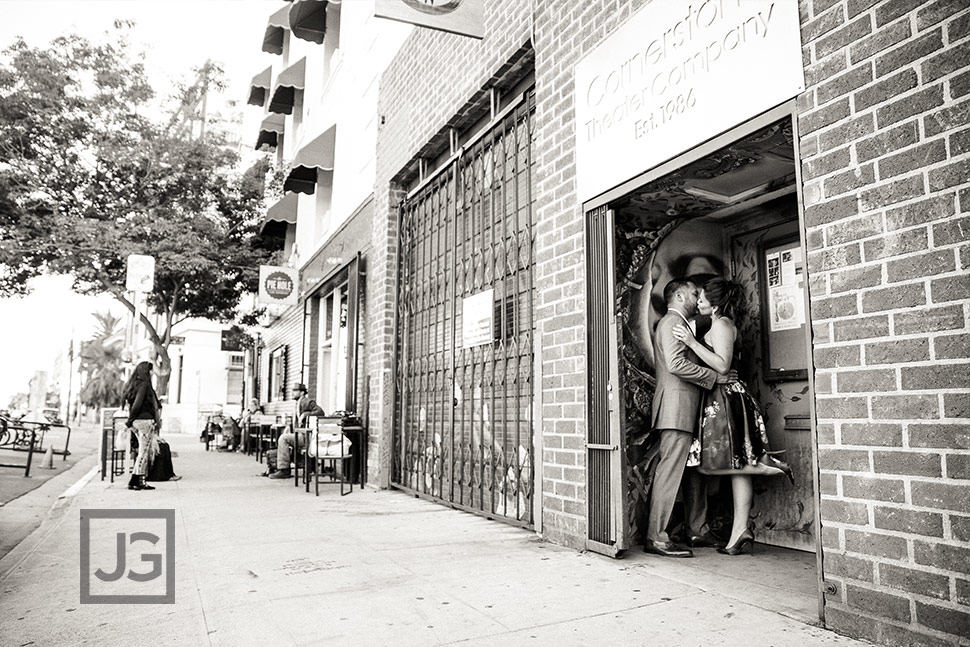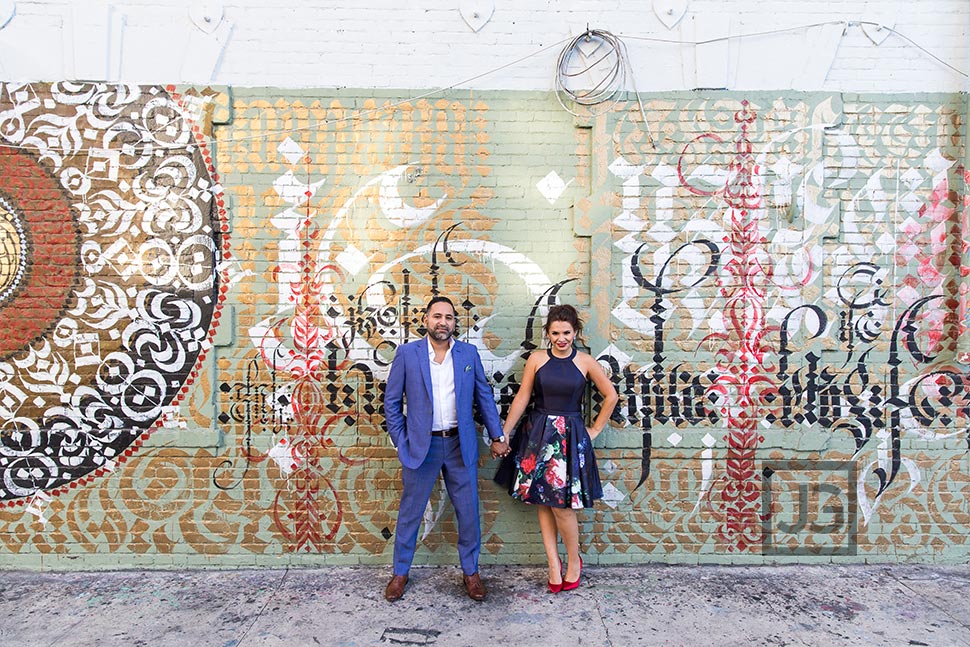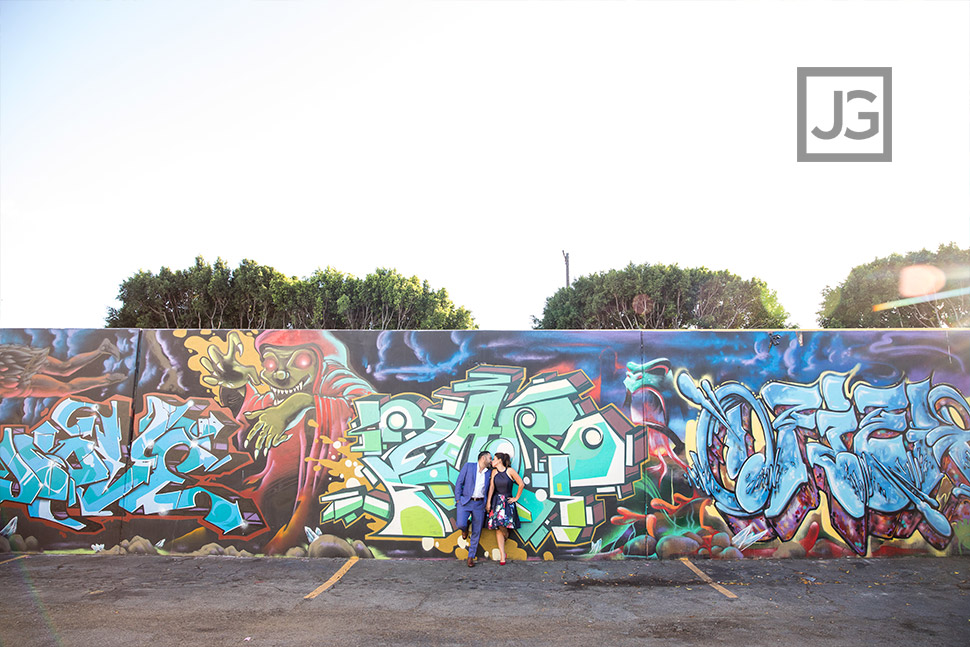 You never know when you'll find a random piano!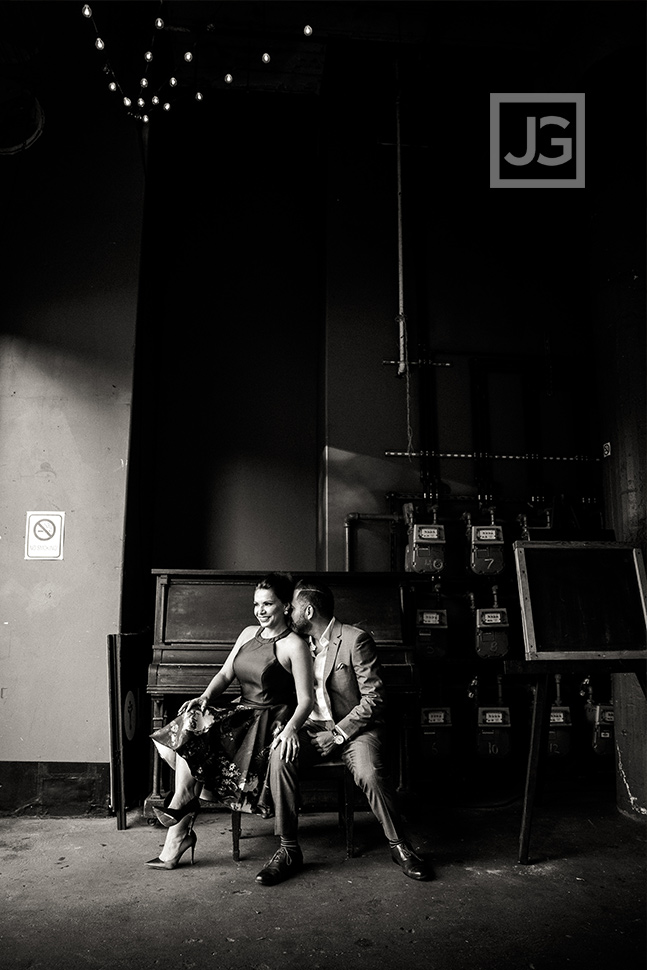 So in art imitating life, or life imitating art. Gotta love downtown Los Angeles.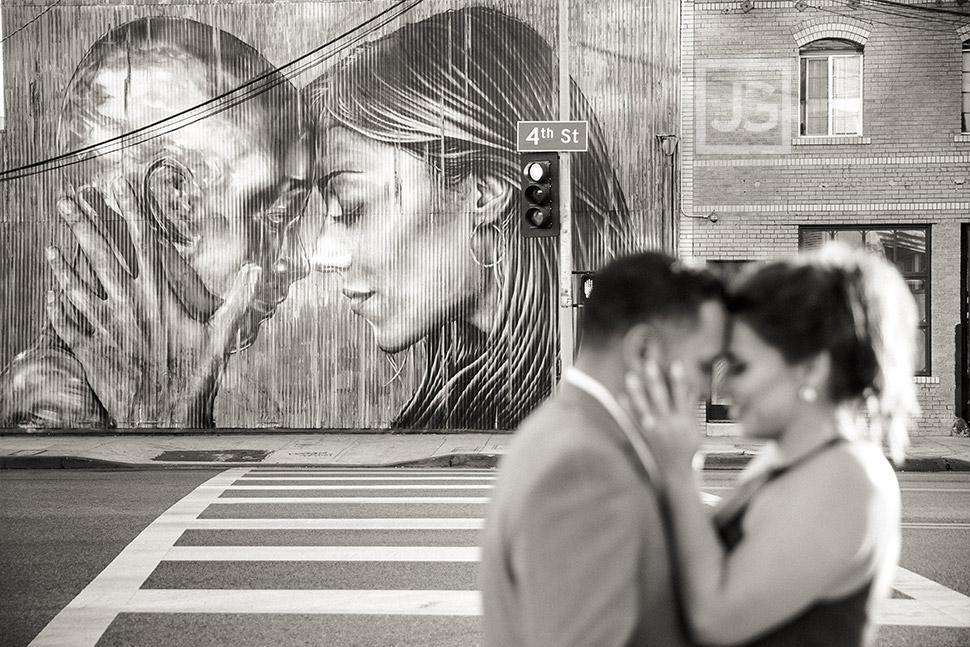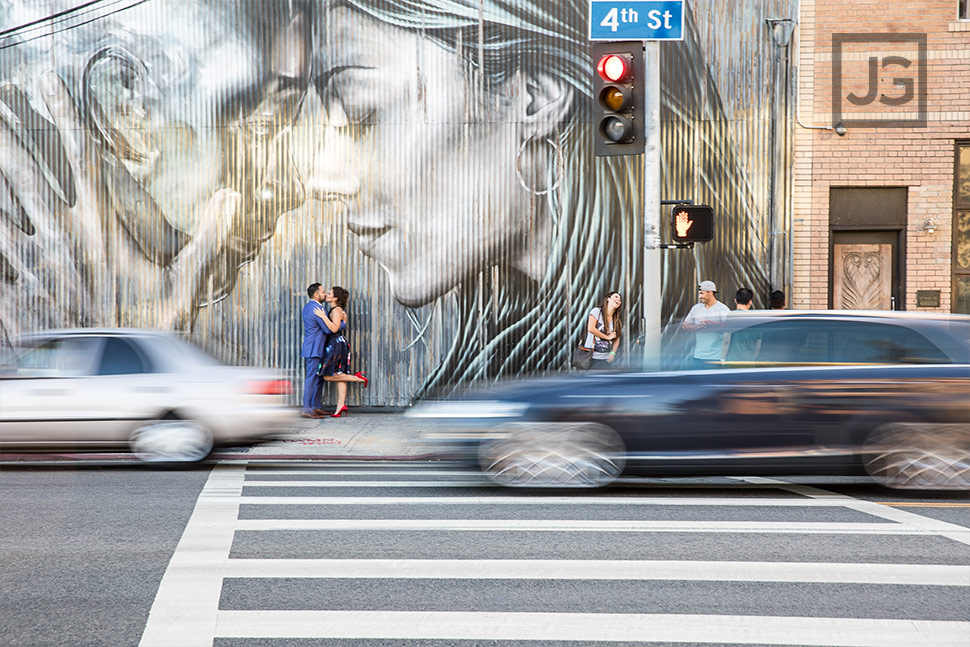 View of the downtown skyline
After that we caught the tip of the sunset as it descended below the Los Angeles skyline. We were on train tracks (without irresponsibly being on live train tracks), which added to the industrial setting of the location.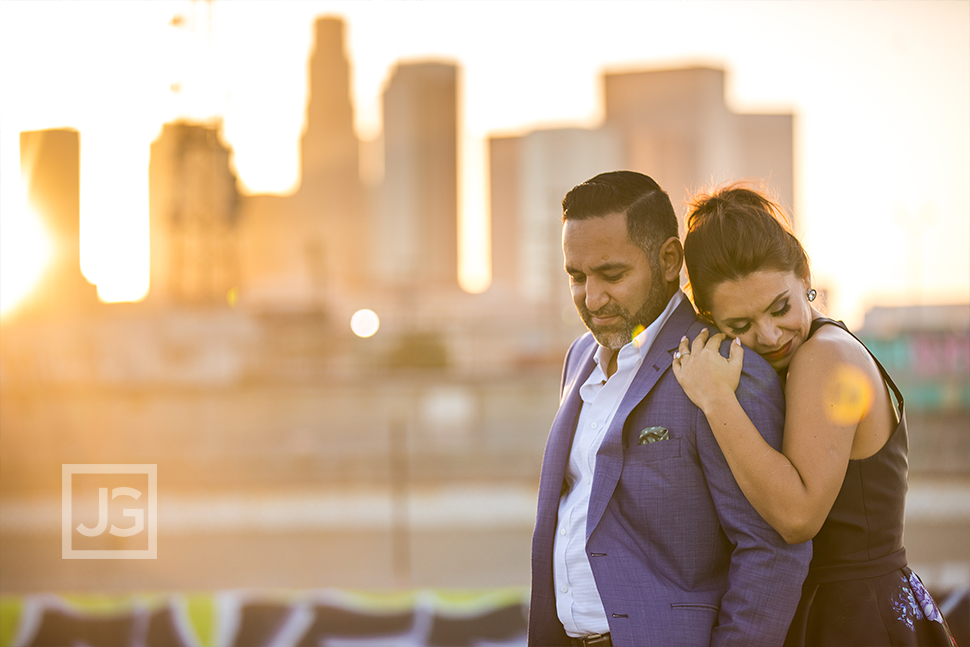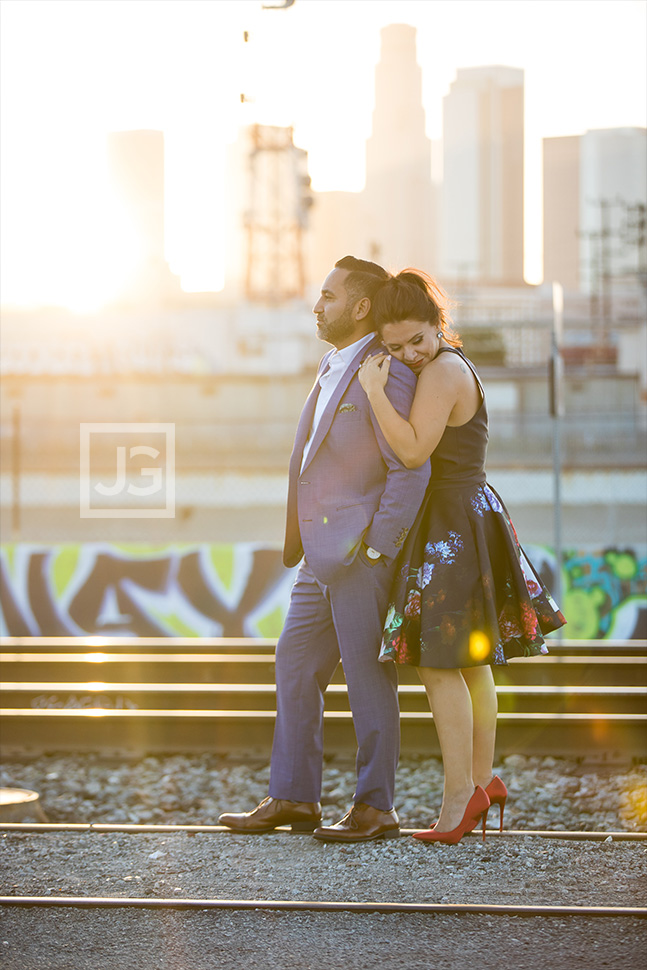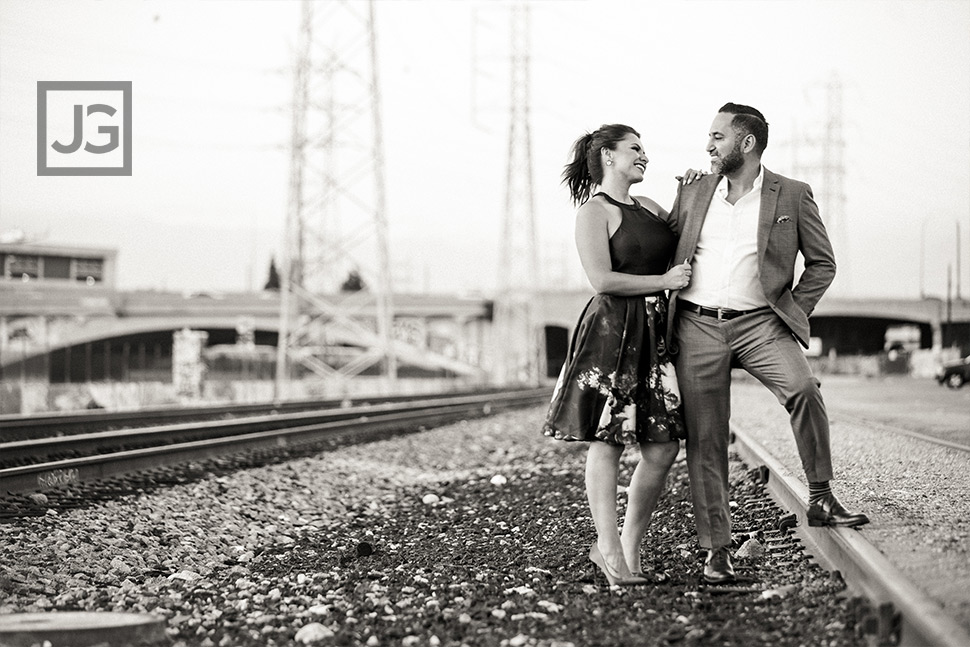 Walt Disney Concert Hall
We then went to the Walt Disney Concert Hall (WDCH).  Night engagement photography sessions at the concert hall offers unique lighting and colors that sunlight hides.  We specialize in low-light photography, so you could say downtown Los Angeles engagement photography is our specialty.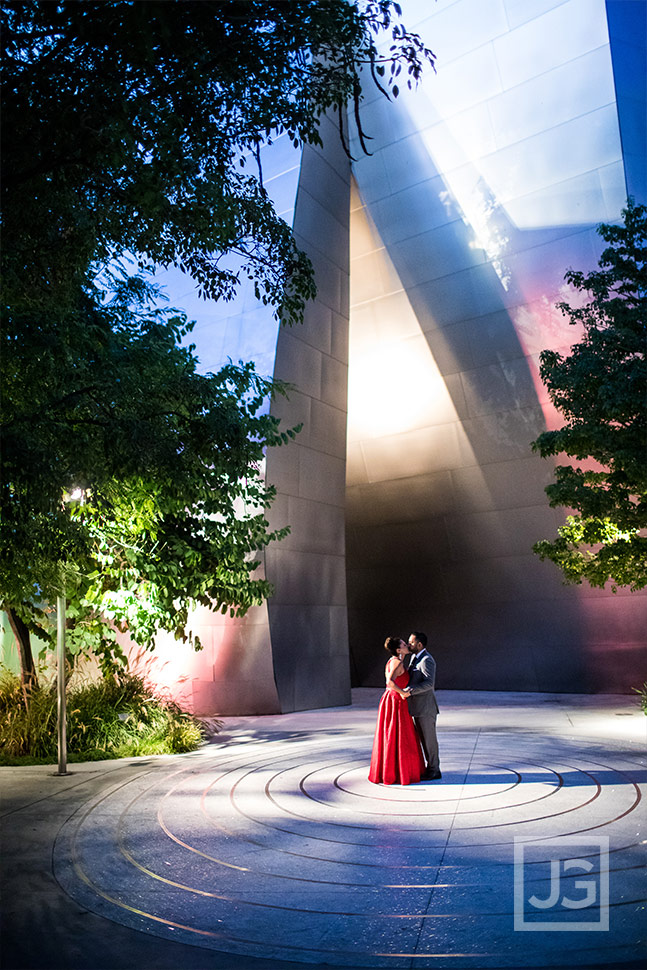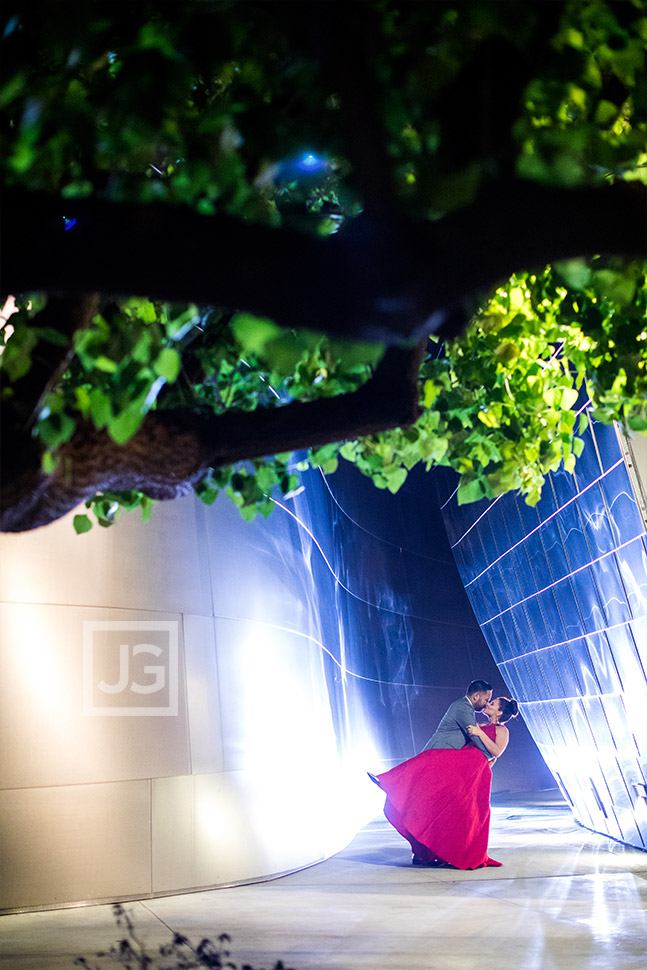 Grand Park Engagement Photos
Grand Park is a great place for engagement photography, but note that they now are cracking down on photography and require permits.  It's a shame, since the colors and water are an amazing backdrop.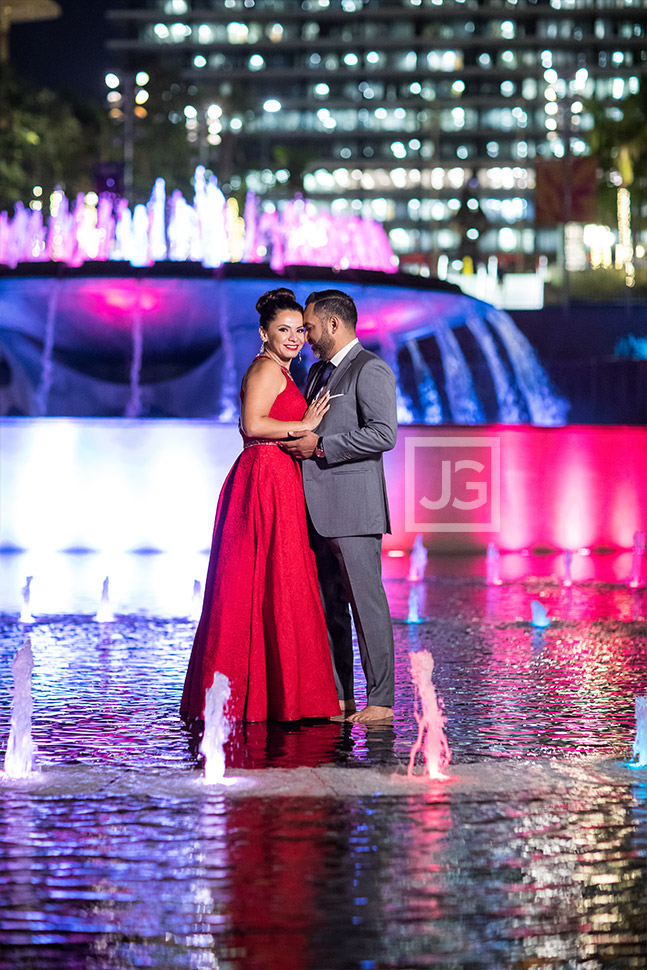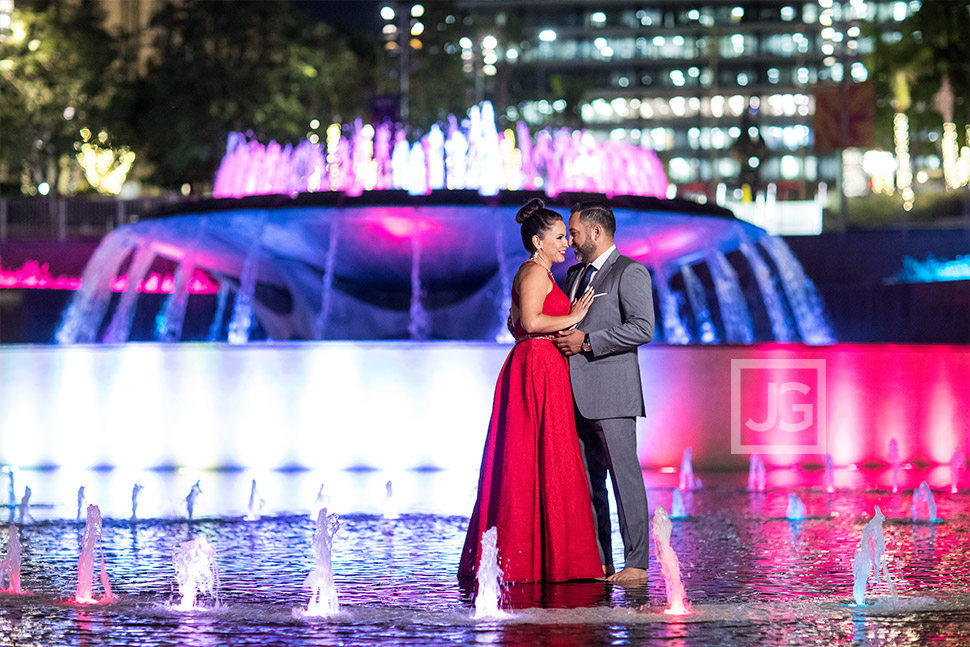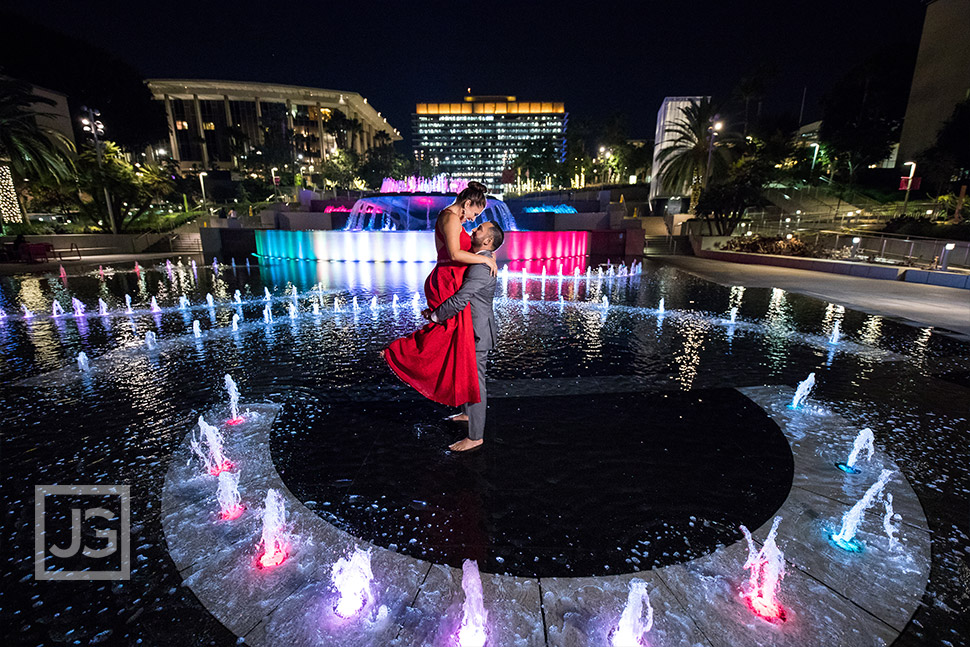 Los Angeles Engagement Photography
This engagement photography in downtown Los Angeles showcases the Walt Disney Concert Hall, Grand Park, and the Graffiti Art District.  If you would like to see more examples, you can see them here on our page for Engagement Photography in Downtown Los Angeles.