Ashley and Matt — I don't even know where to begin!! I absolutely love everything about this couple, from their fun and energetic personality to their raw attraction for each other.  When we shoot, we really want the couple's personality to shine through (versus forcing a pose).  It's obvious in these photos that Ashley & Matt are so happy together, and so in love!! The funny thing is that they were really looking forward to the engagement photo session and they were a little nervous beforehand. Within minutes though, that melted away and rest is told in the photos. It's hard to believe that it's their first time doing professional photos. BTW, check out the crazy sunset we were lucky enough to get!!  I absolutely love sun rays beaming through the clouds (and that's where good lighting is soooo essential).  Also, I tried a different perspective in the last photos and got an AMAZING shot from it!! =) So read on for some Laguna Beach engagement photos!
I can't wait till their wedding at the Hyatt Regency in Huntington Beach. Edit: we just got their beautiful Huntington Hyatt wedding up!
Starting at a park in Irvine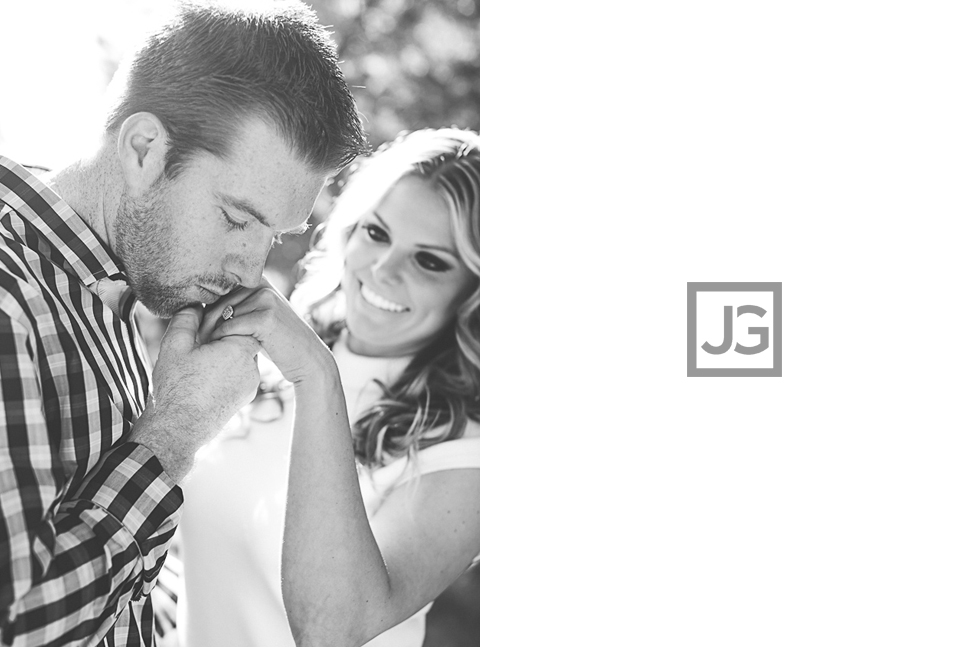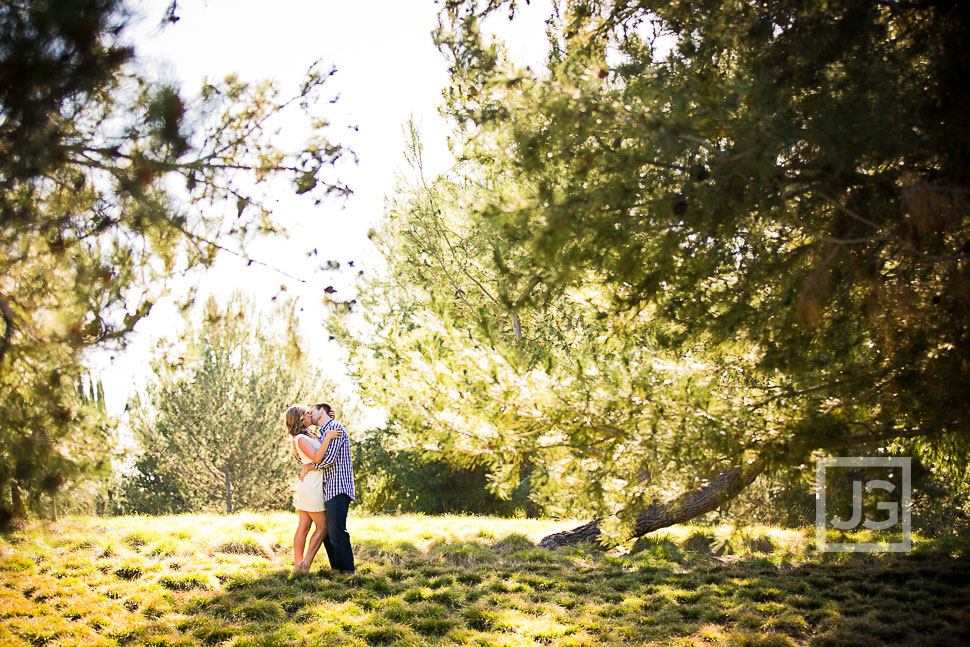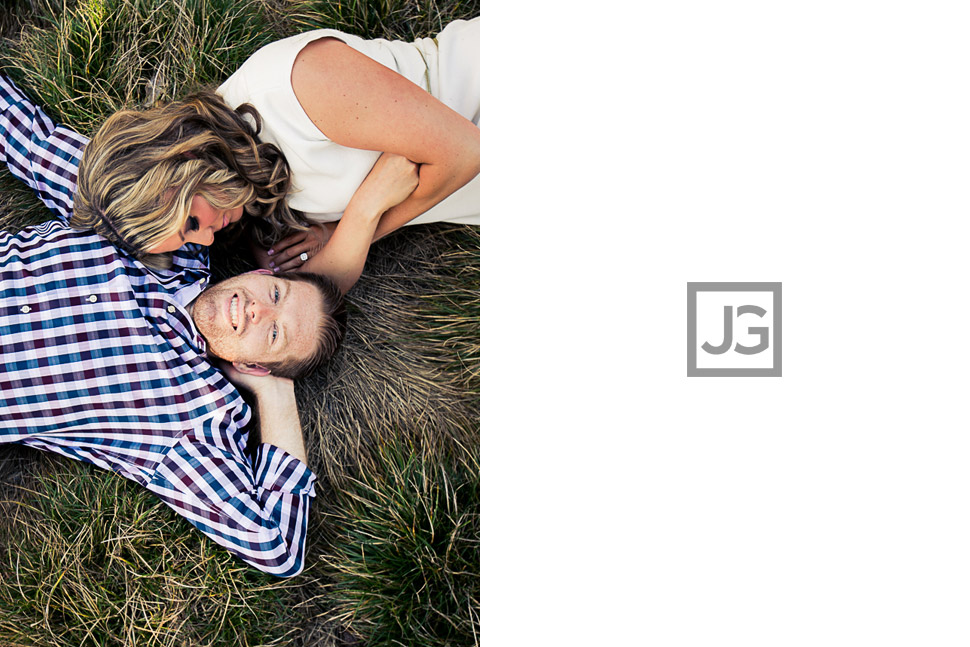 And then moving on to an open grass field in Irvine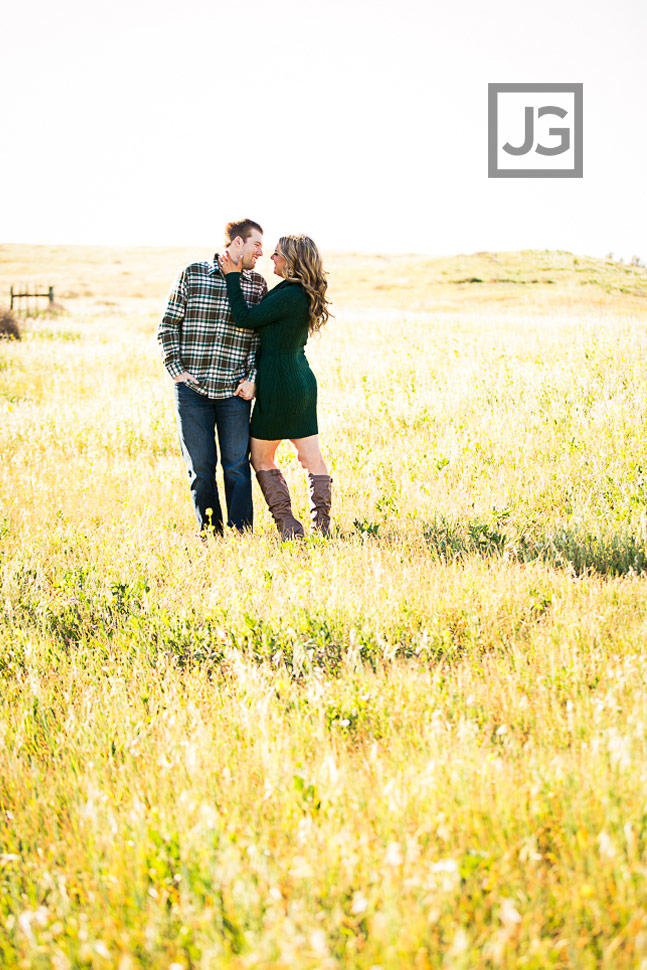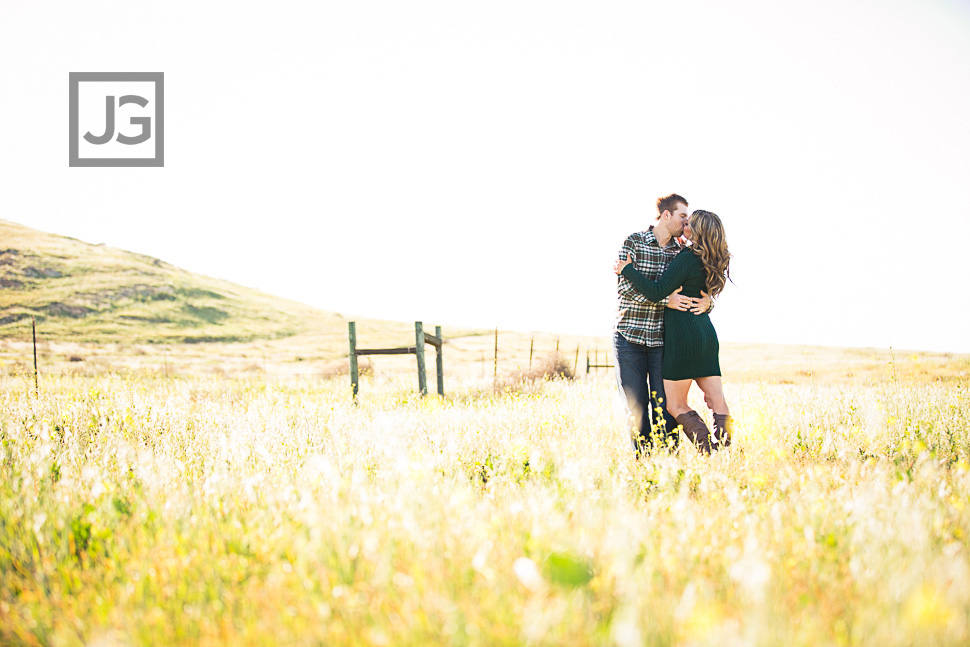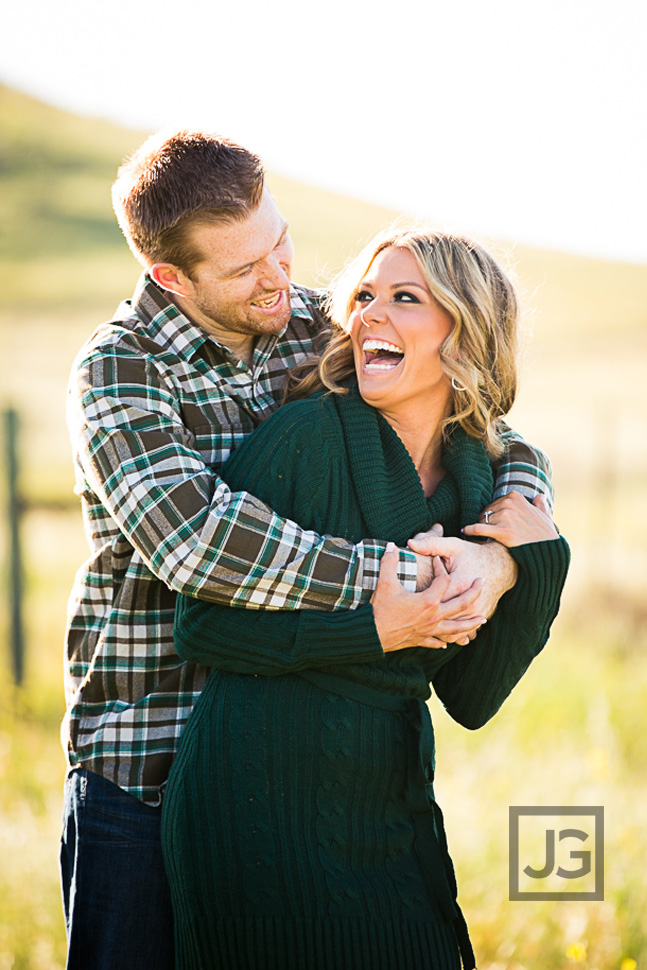 And loving the Yellow Flowers in the Field!
Although a word of caution to anyone trying this: Gavin grew up around rattlesnakes, so we make sure we make an area safe before taking photos. Be careful of snakes!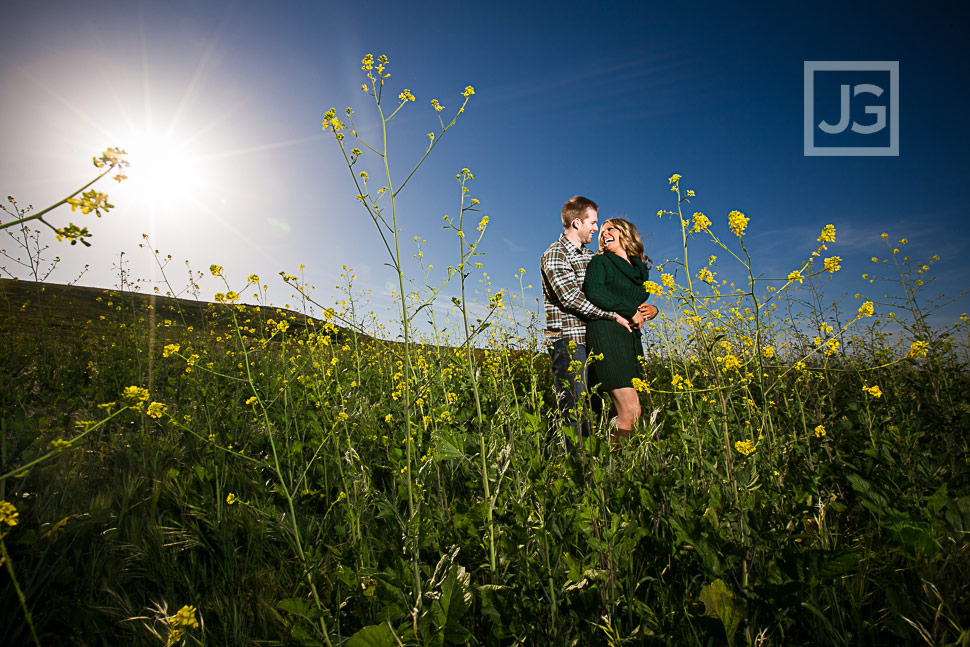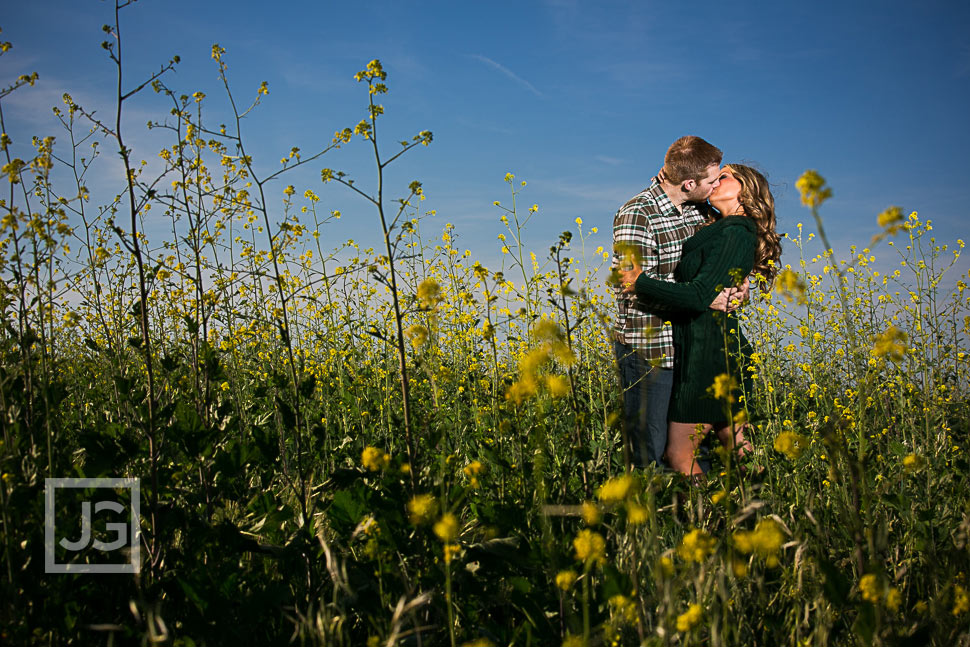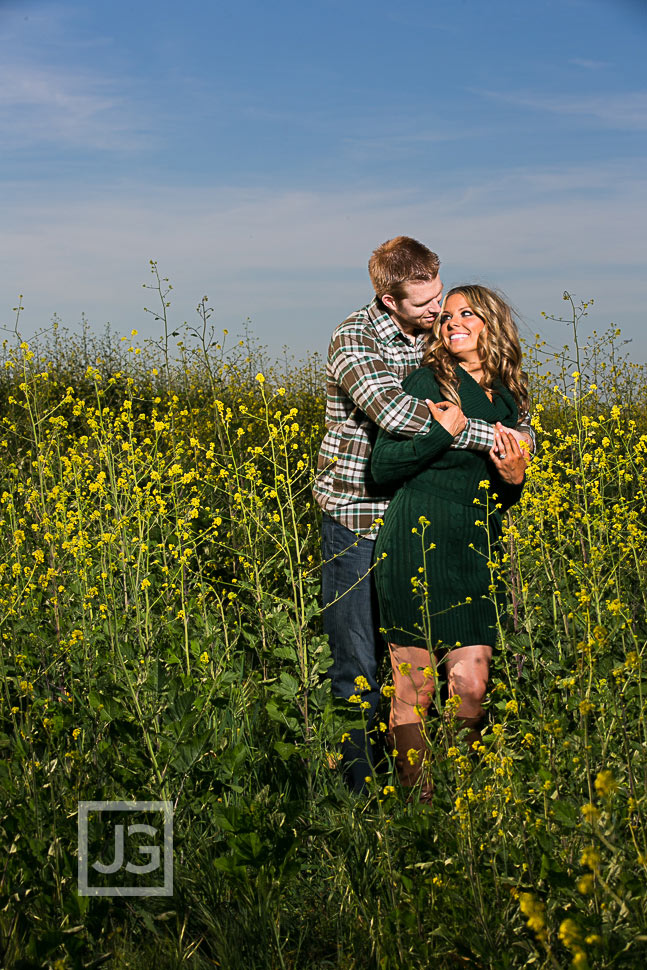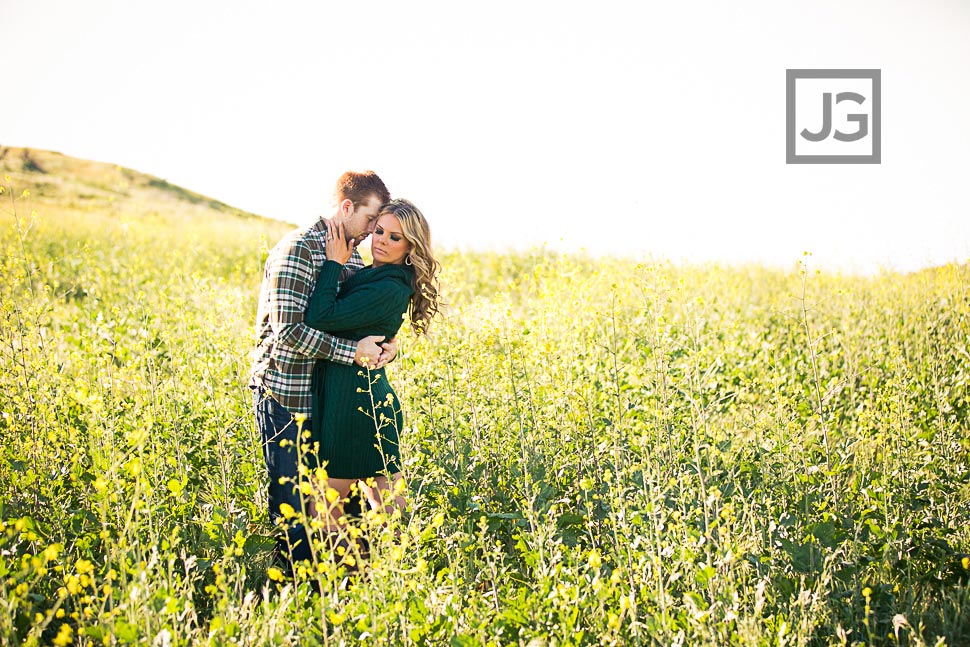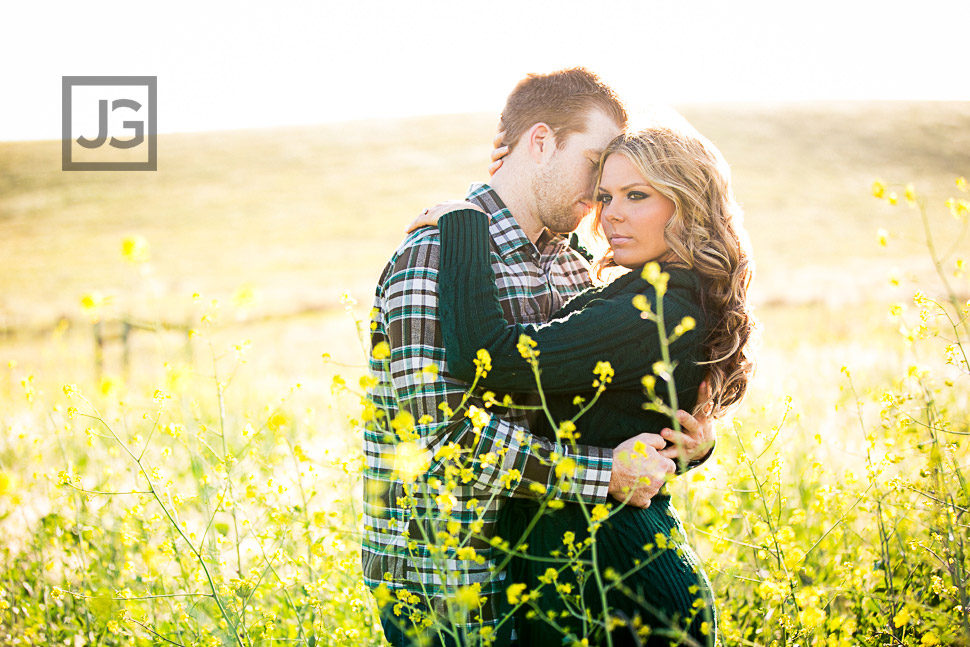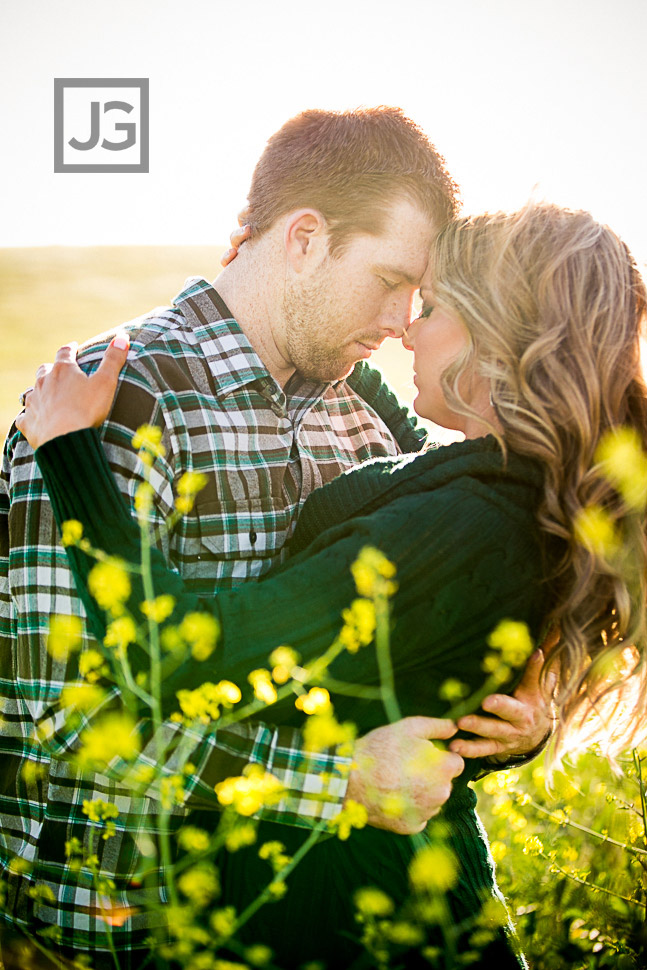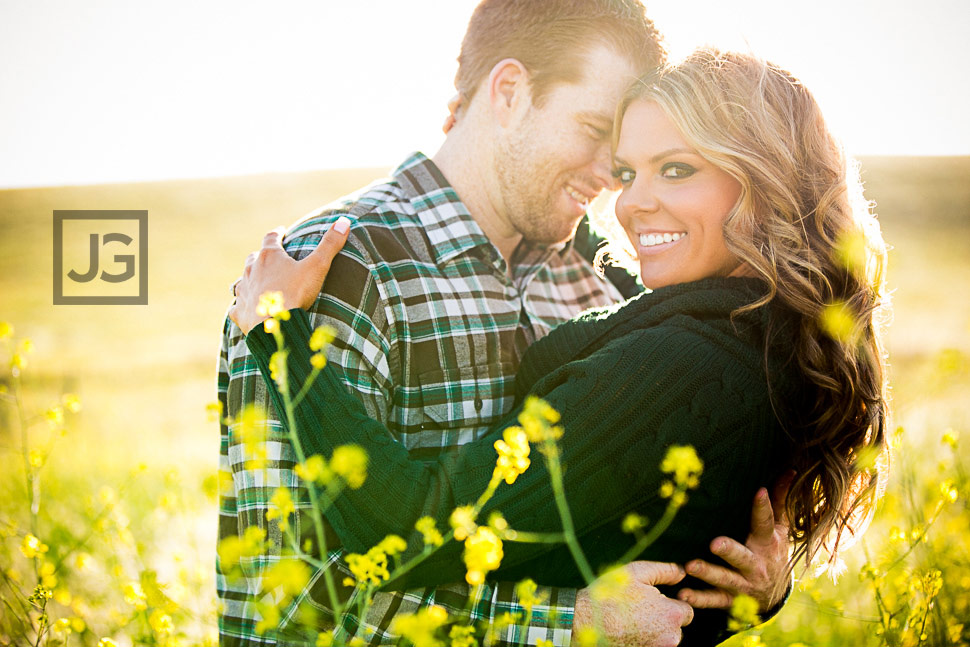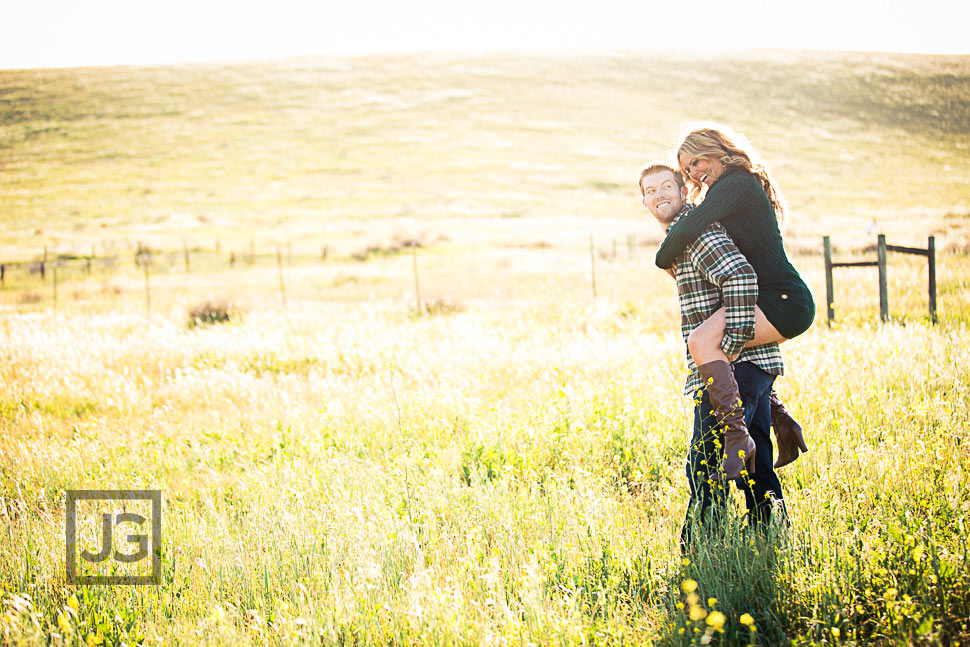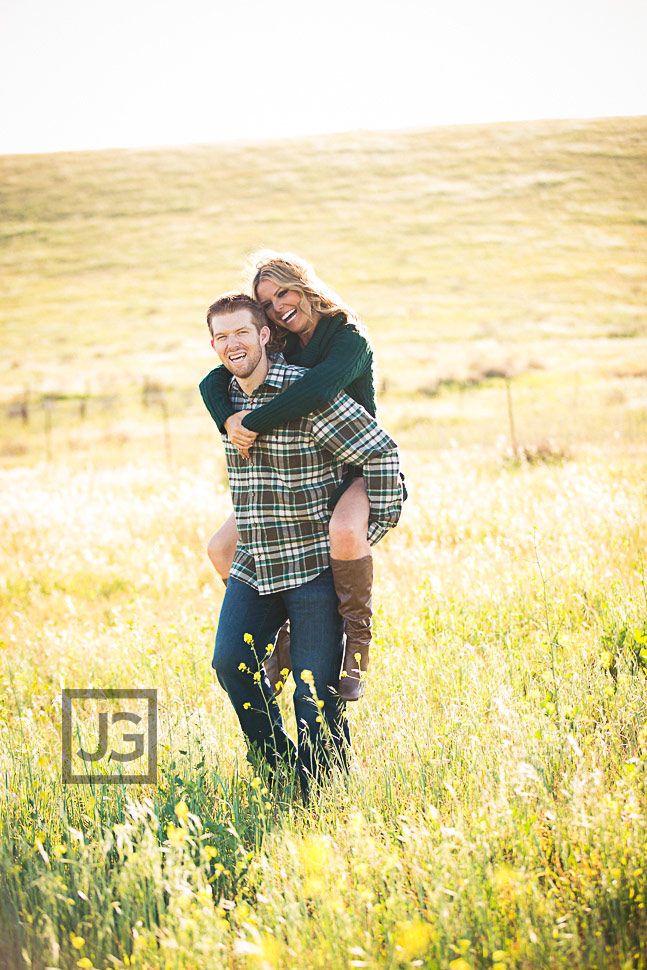 Laguna Beach Engagement Photos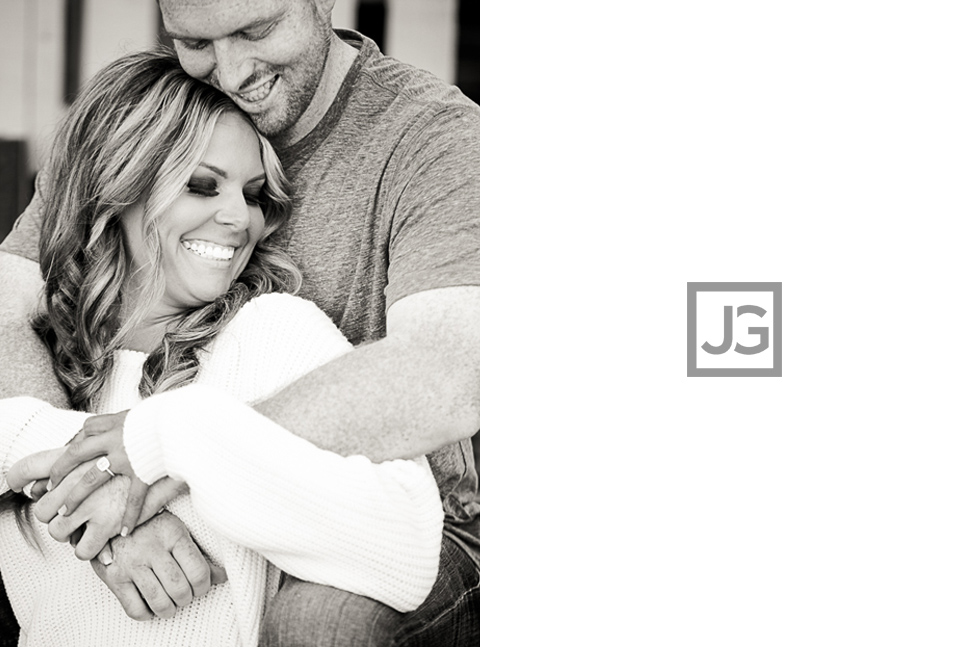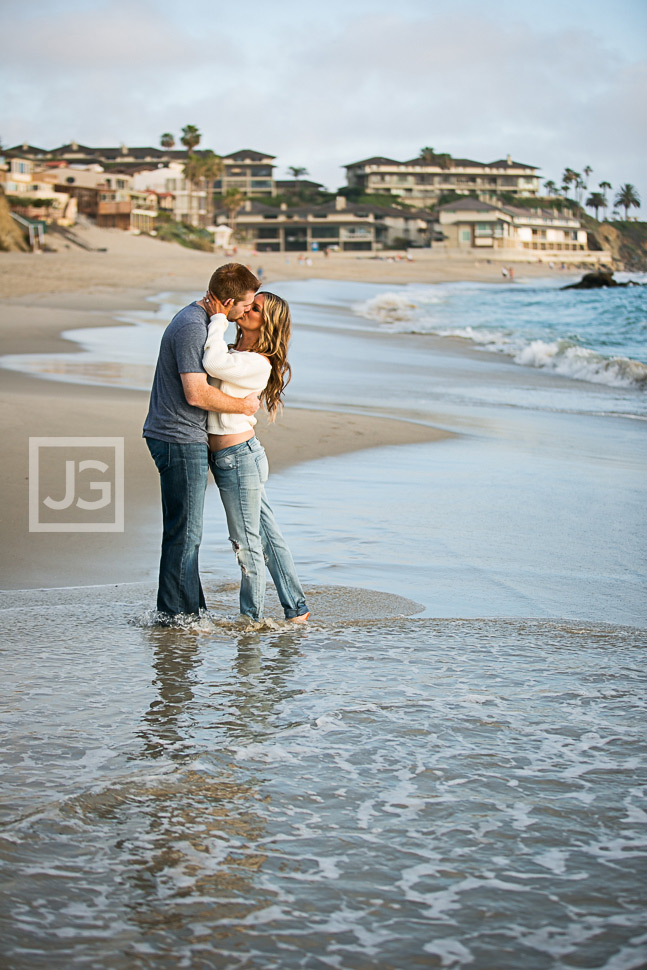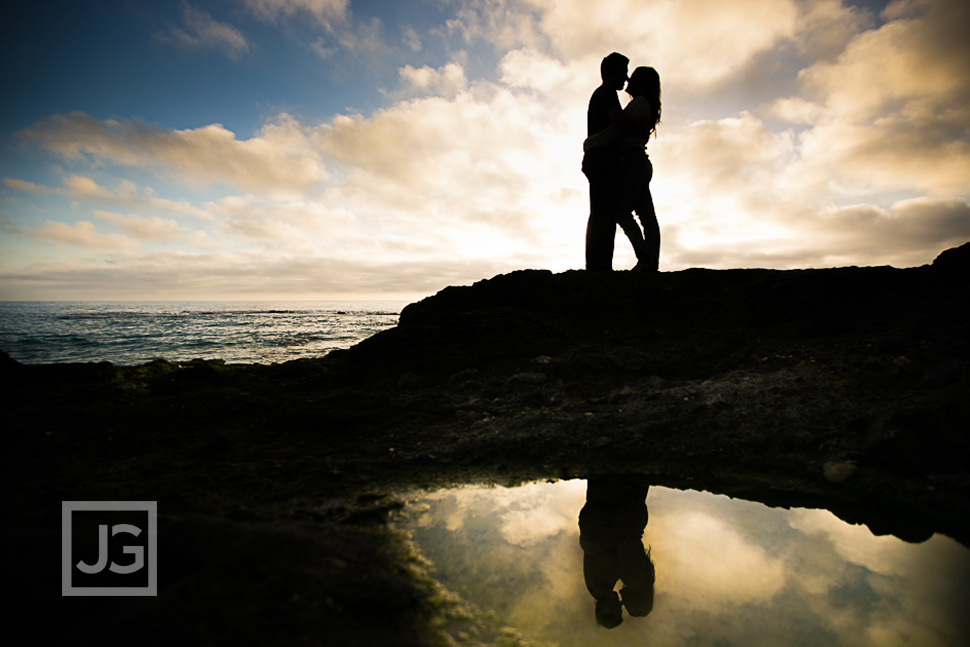 Then the sunbeams started coming through the clouds, making a heavenly backdrop. Very fitting considering that Ashley takes her Christian faith seriously.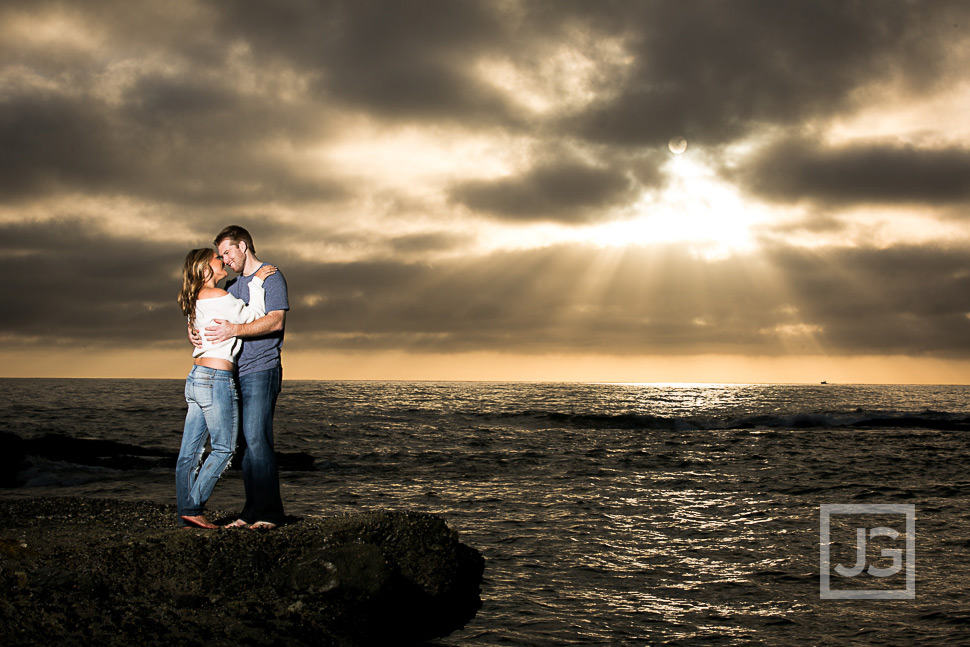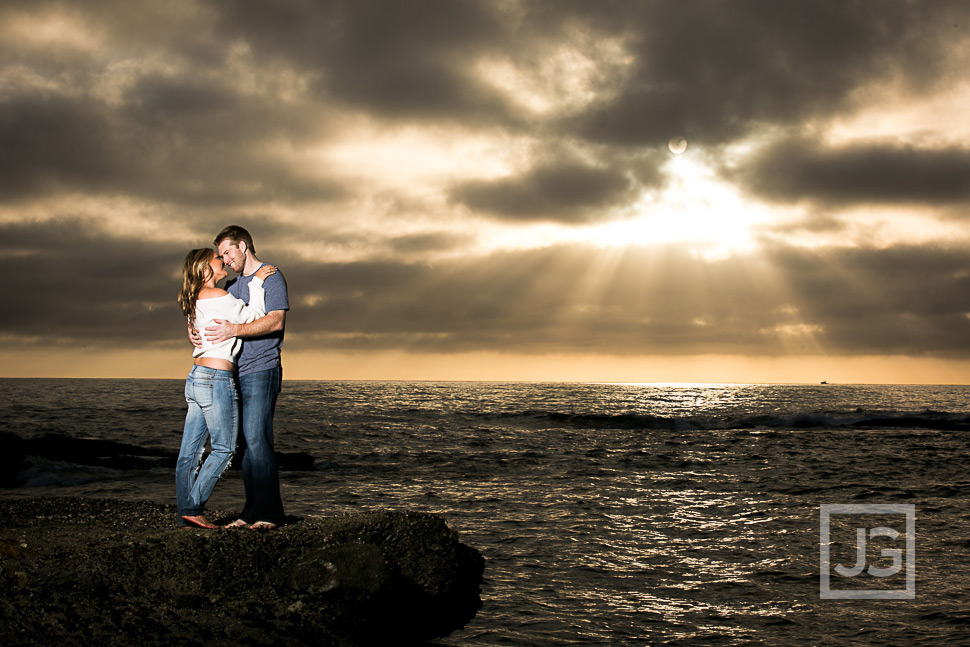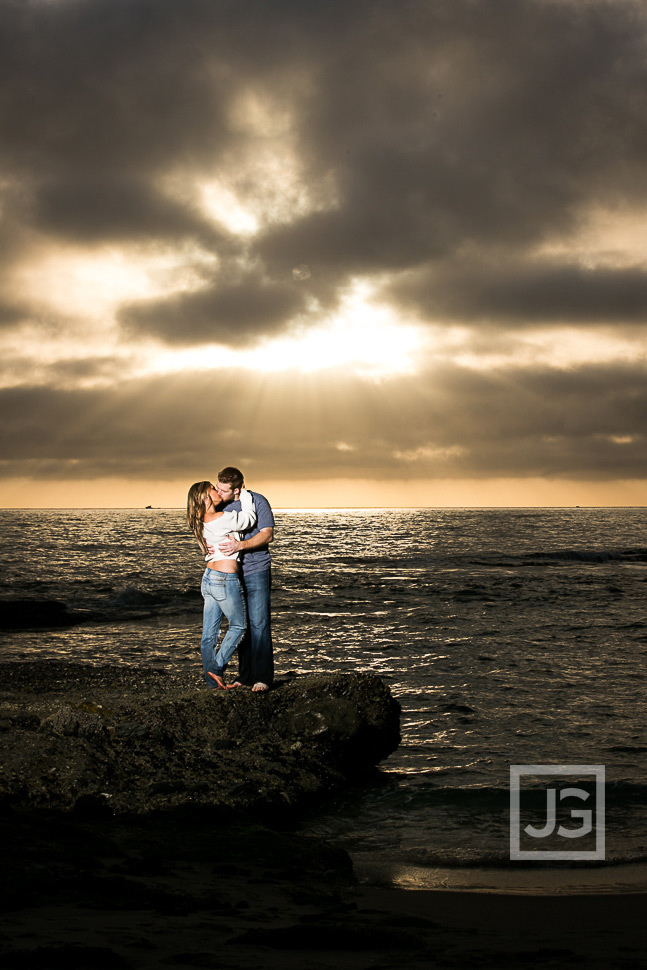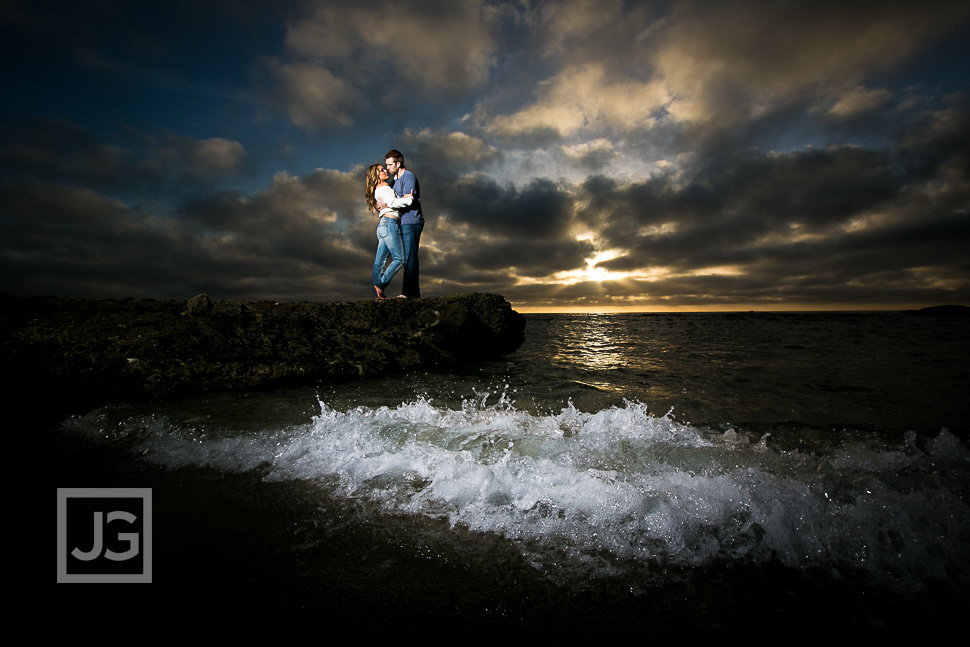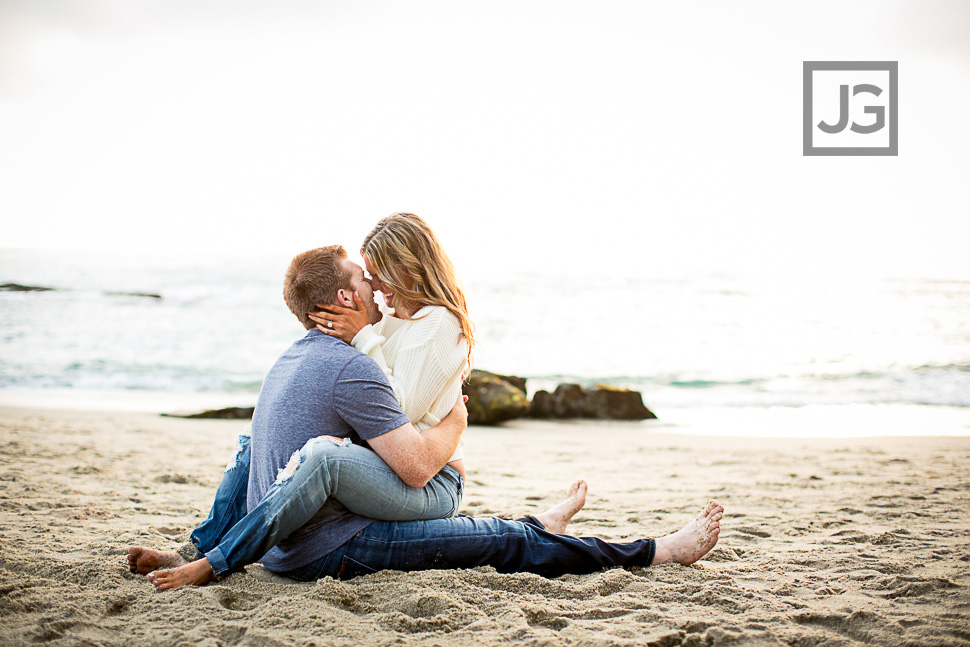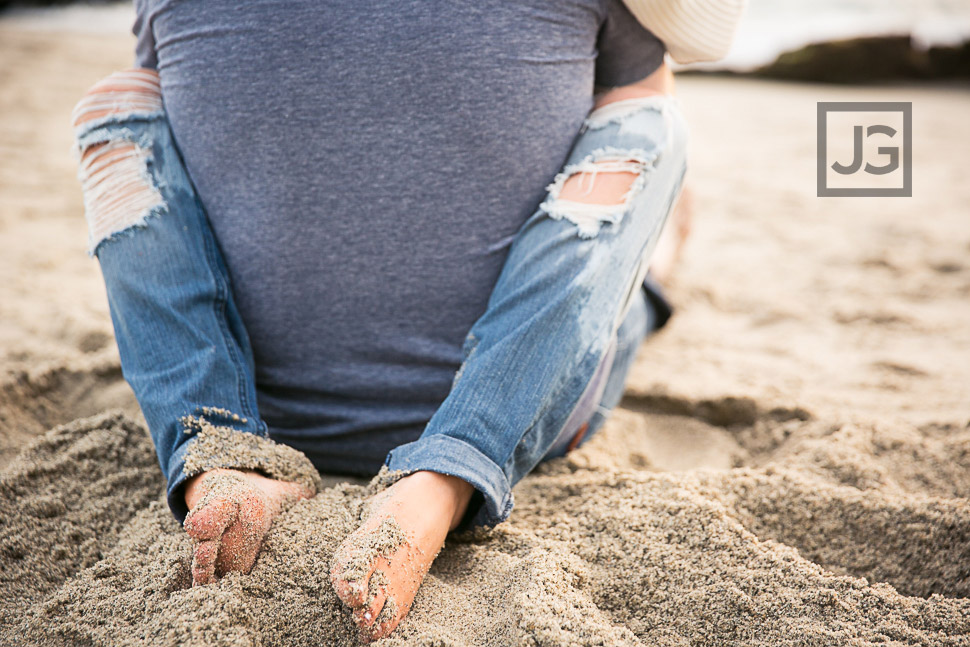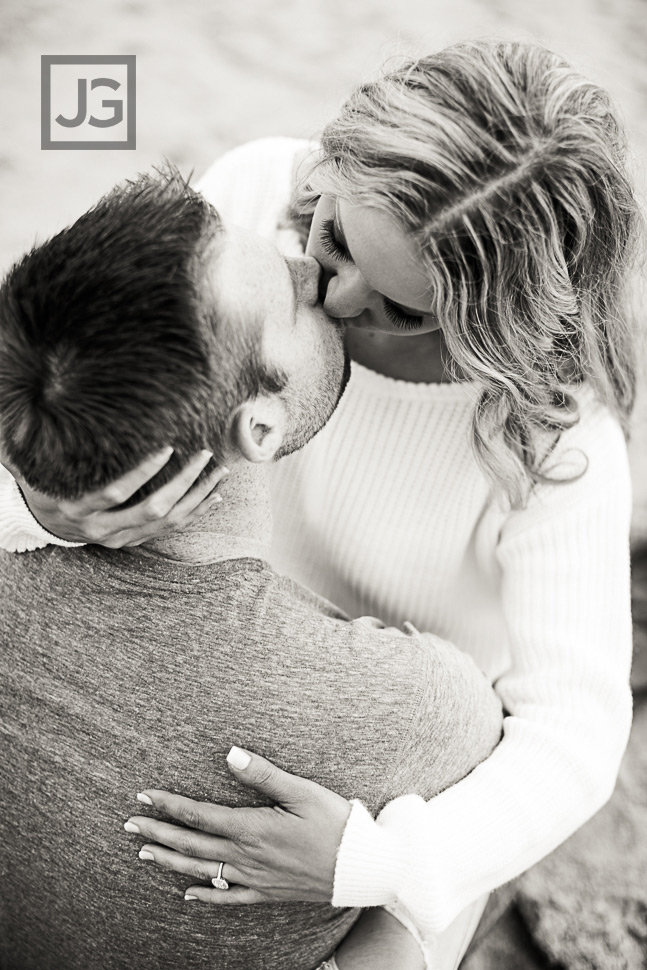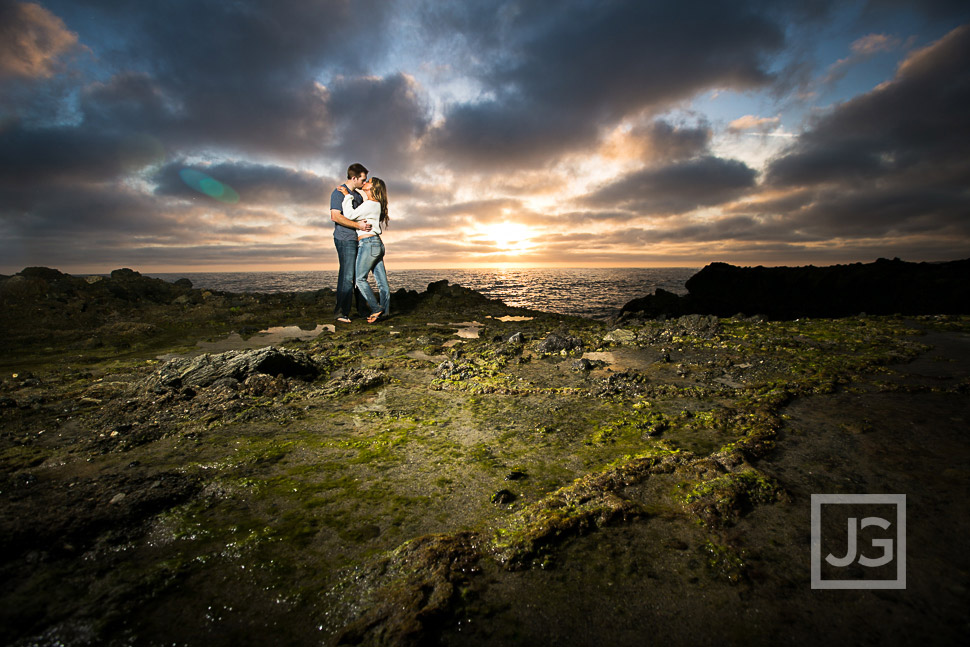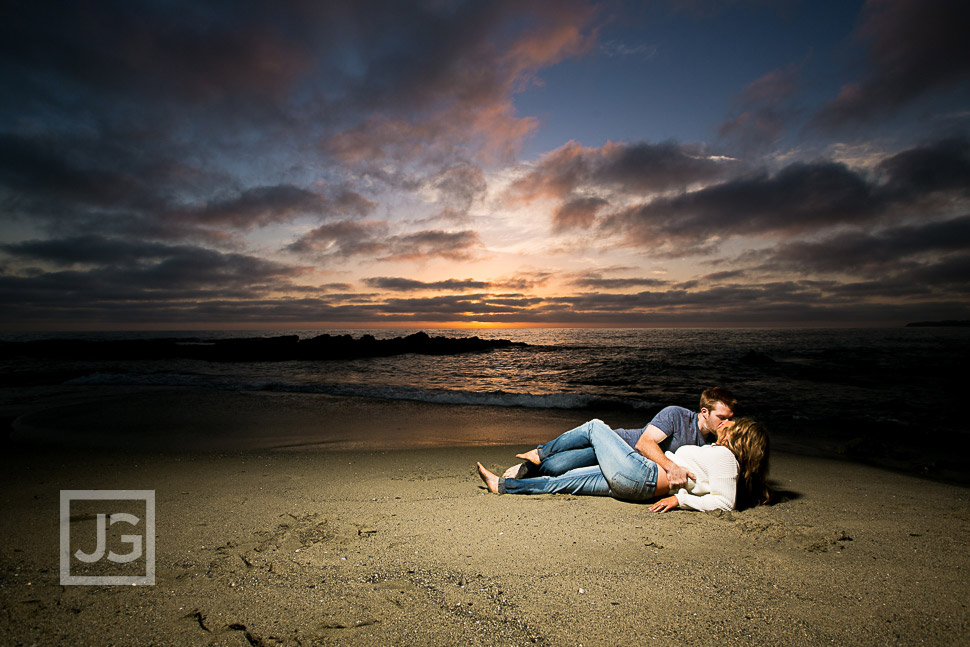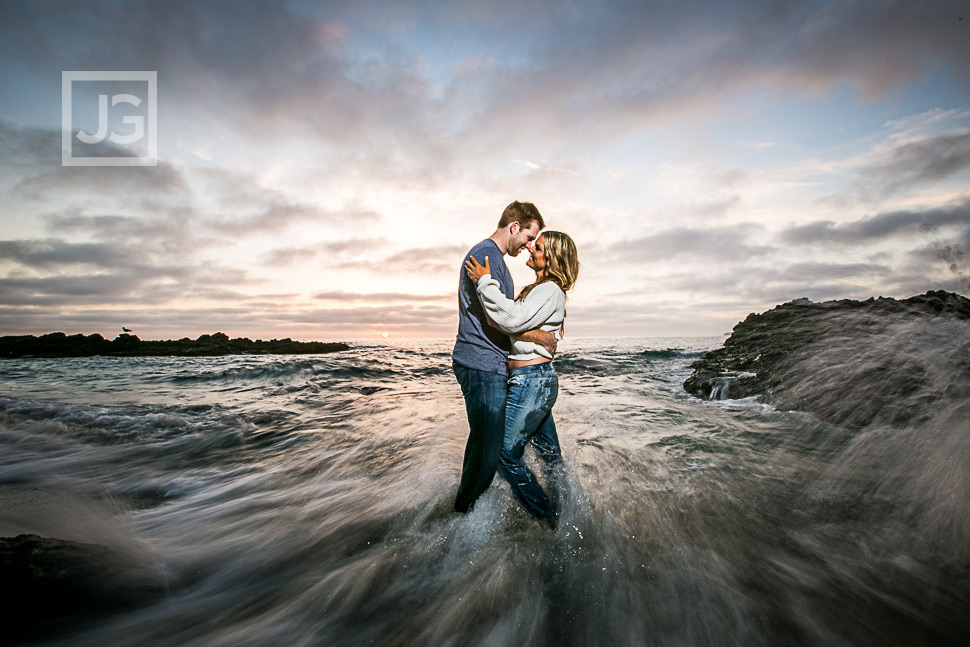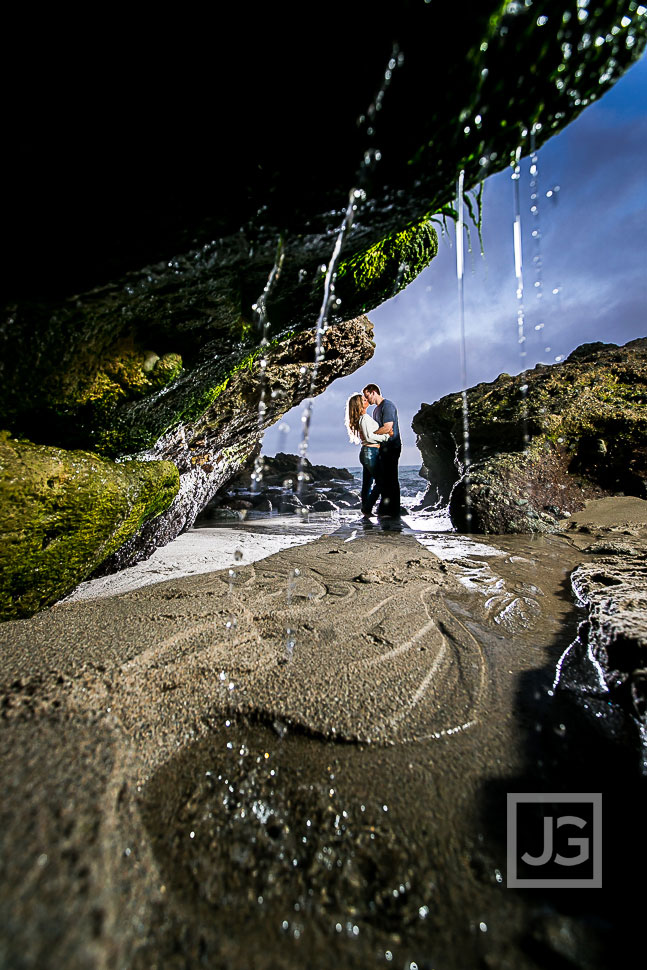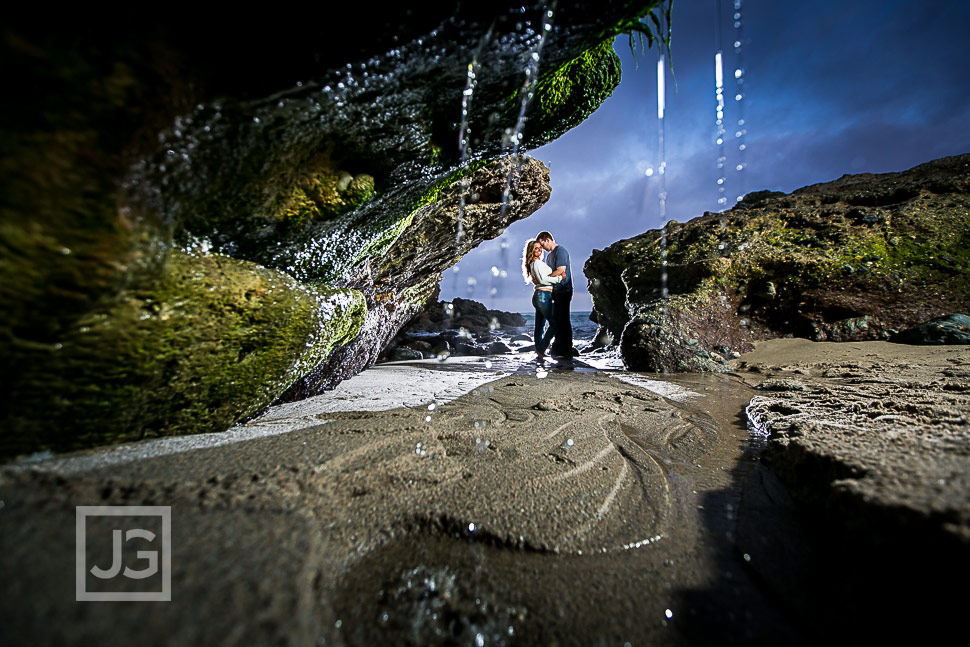 This article contains Laguna Beach engagement photos taken at Victoria Beach. It also has engagement photography taken at a park and an open field in Irvine. We love shooting in an open field, but please take caution during snake season. It's their home and we are the ones invading their spaces (and they get defensive). We also got some amazing sunset photos with sunbeams coming through the clouds. It was heavenly, which matches the Christian faith that Ashley has.
For more examples of engagement photos in Victoria Beach or Laguna Beach, make sure to look around at the many articles we have up. We also have a recent showing of our work on Instagram, where you get almost daily doses of our artwork. For example, here is an engagement photo we did at Victoria Beach with an AMAZING sunset:
If you are looking to book an engagement photographer in Orange County, look at our prices page. We do engagement photography in Los Angeles and Orange County, along with destination photography (travel fees apply). We are especially experienced with Victoria Beach and Laguna Beach, including the finer details such as timing, the tides, sunsets, and permits. You can see an entire or full engagement photo session here, which we believe is important for establishing consistency, variety, and style. We vary in our photos with a variety of styles, lighting, angles, poses, and moments.