One thing I often forget is that California is home to beautiful beaches, even the popular, tourist-trappy ones.  I'm often reminded of this every time I have a couple come in from out of state to do a shoot here.  In this case, Megan and Luis came from Arizona (Sedona).  They had Luis' son come along for a few family photos while we were at it.  We did a Santa Monica Pier engagement photography session at the Santa Monica Pier, which hosts a large beach, an iconic pier, and regularly beautiful sunsets.
Initially, we were only shooting there engagement session in Santa Monica. After seeing their photos, Megan and Luis invited to shoot their wedding in Arizona as well. It's hard to describe, but it's awesome watching a couple be in love with each other.  Hopefully we can get a blog of their wedding in Sedona up soon so that you can witness the happiness and joy of their wedding day (in spite of inclement weather!), but until then here's their engagement photos here in Sunny Southern California!
Starting on the Santa Monica Boardwalk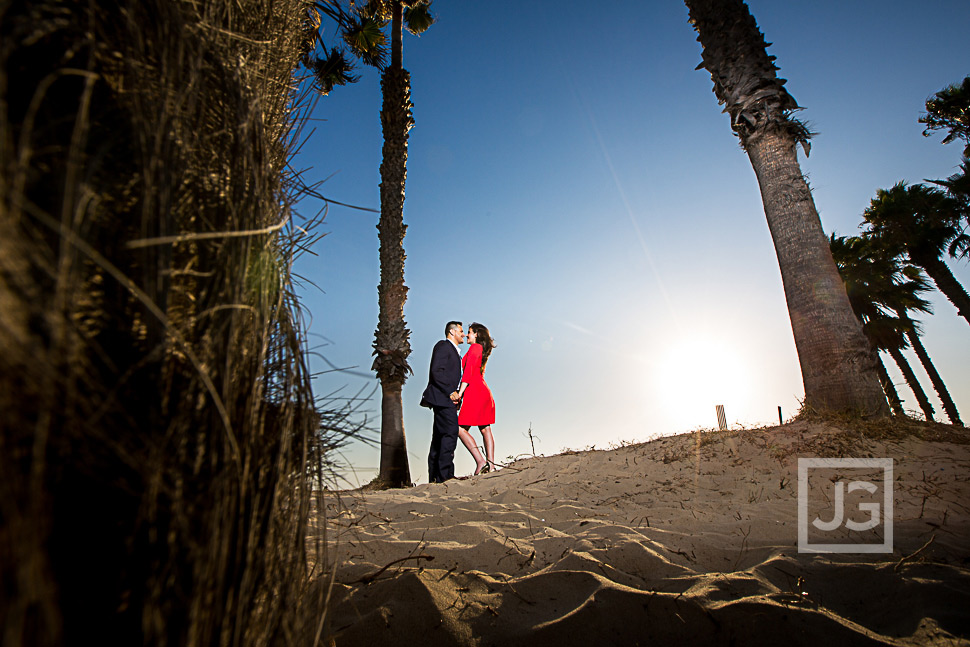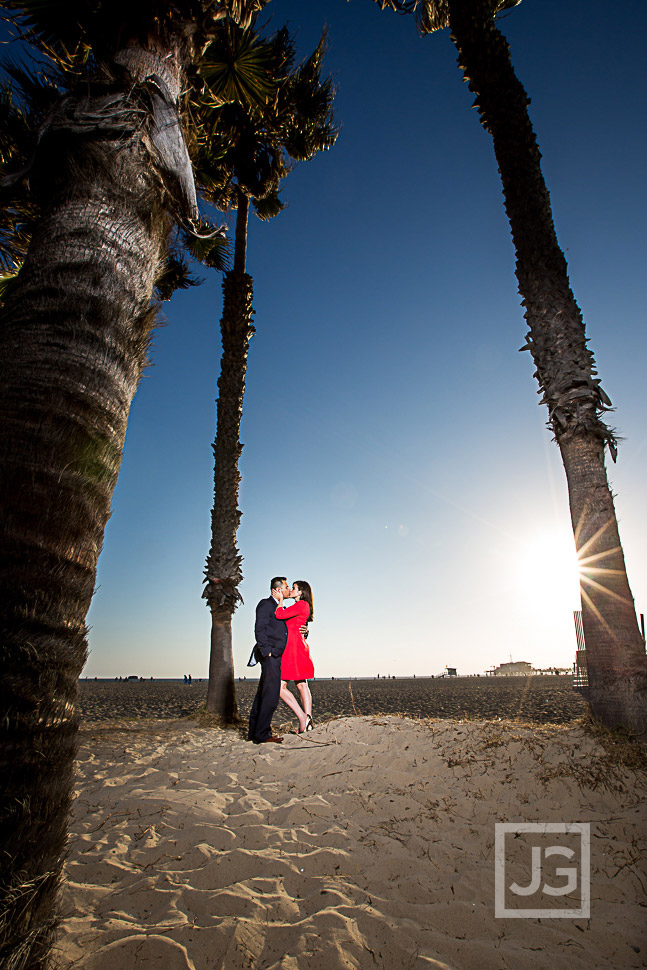 Santa Monica Pier Engagement Photography
And then we hopped onto the Santa Monica Pier for more engagement photos. I really love how her red dress contrasts with the blue tones from the sea, the sky, and the railing.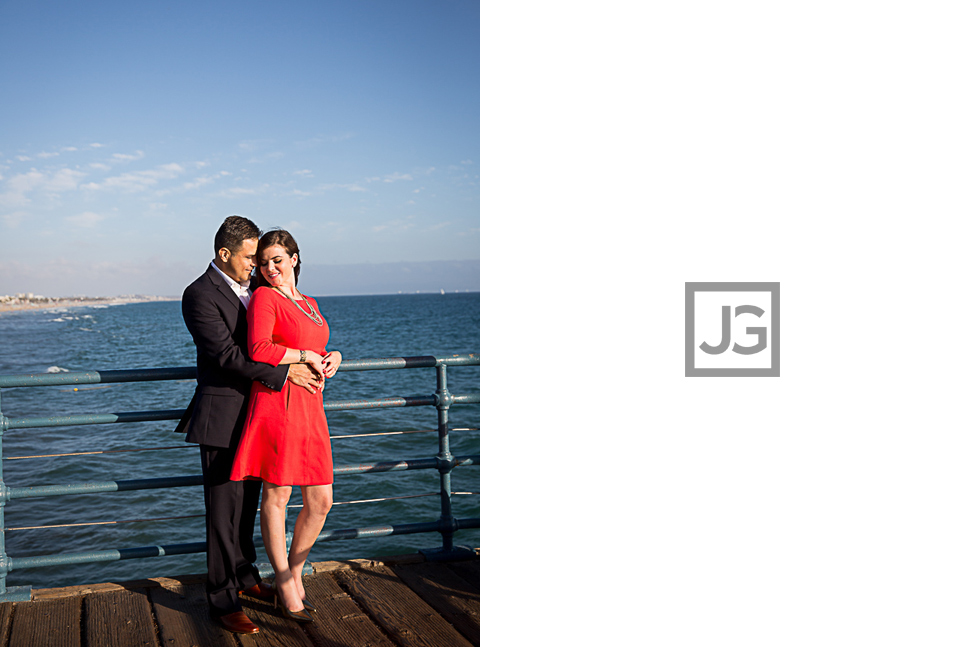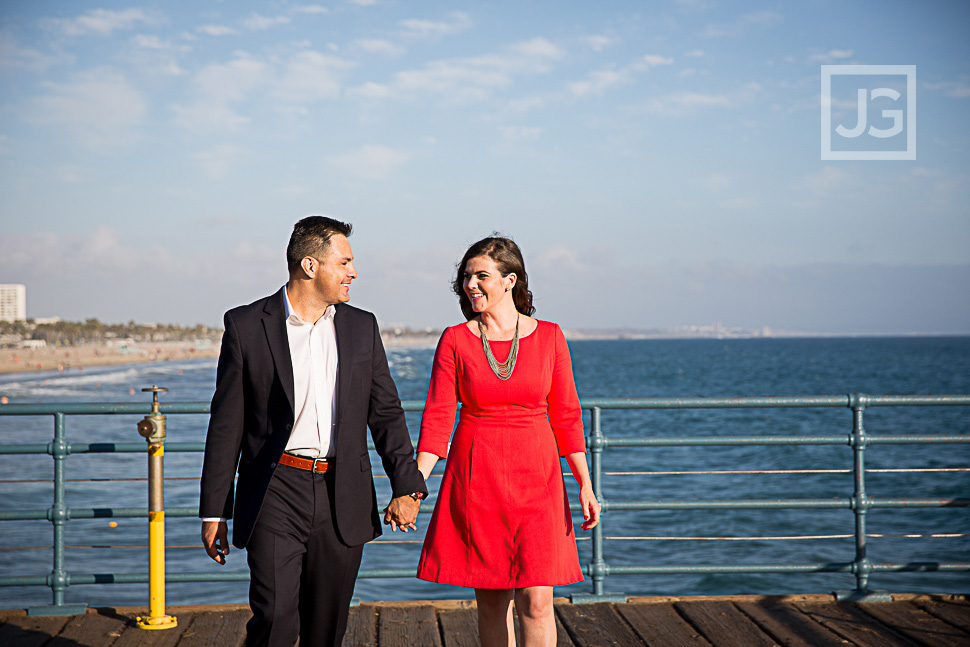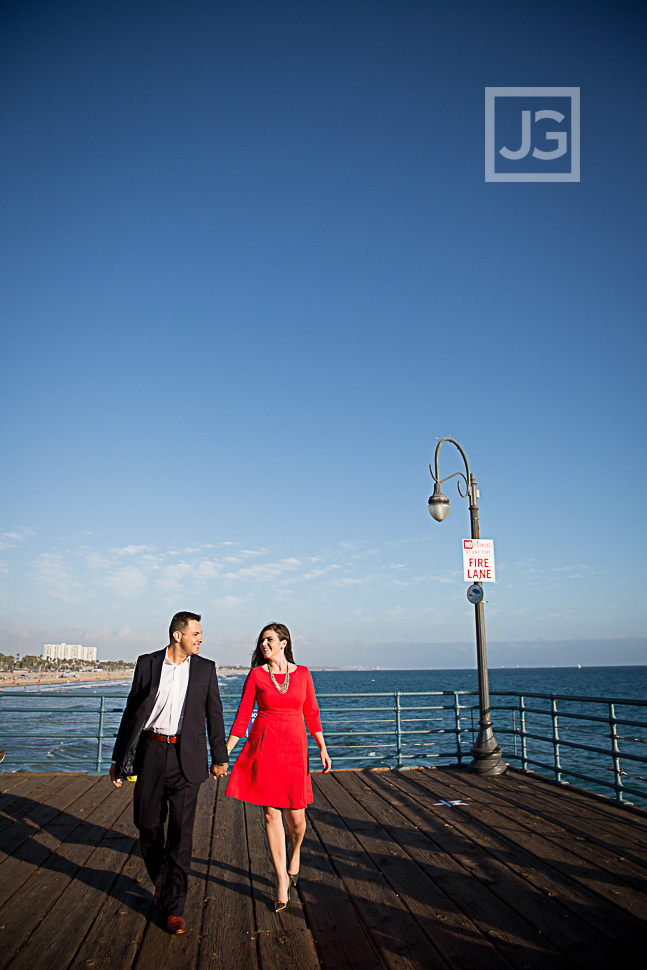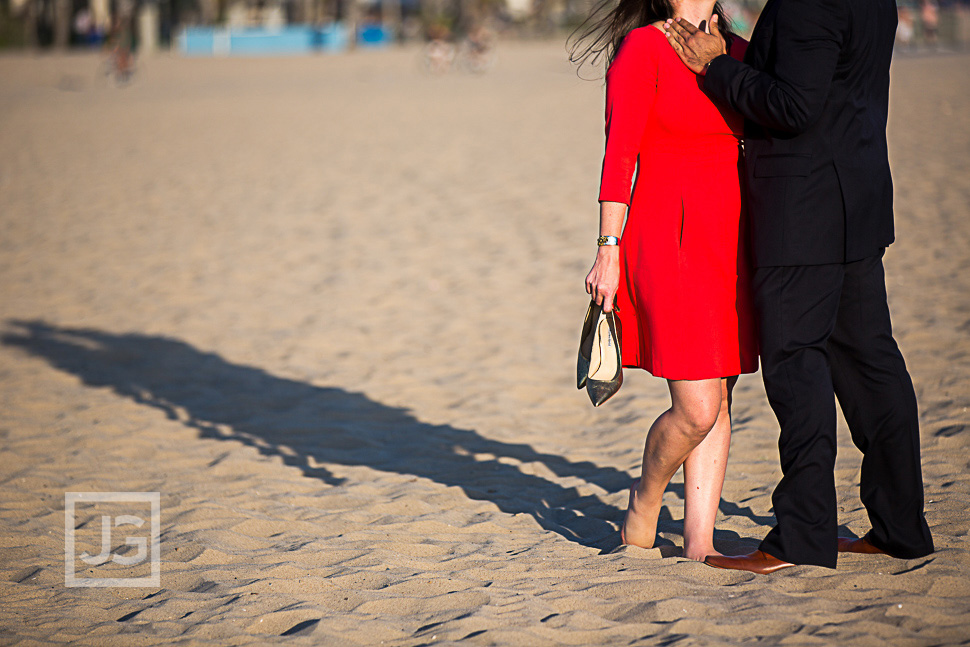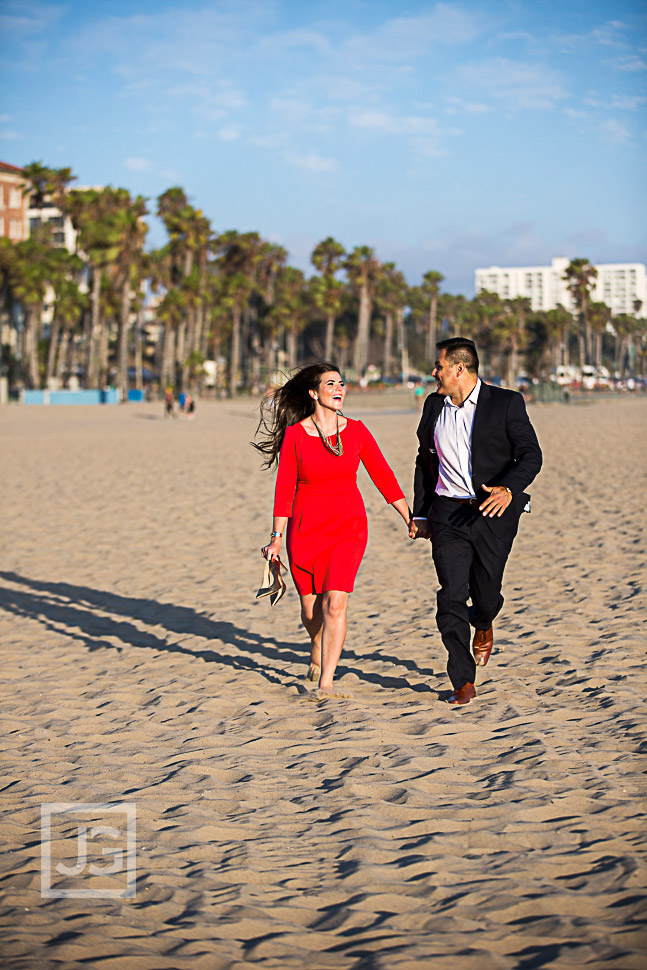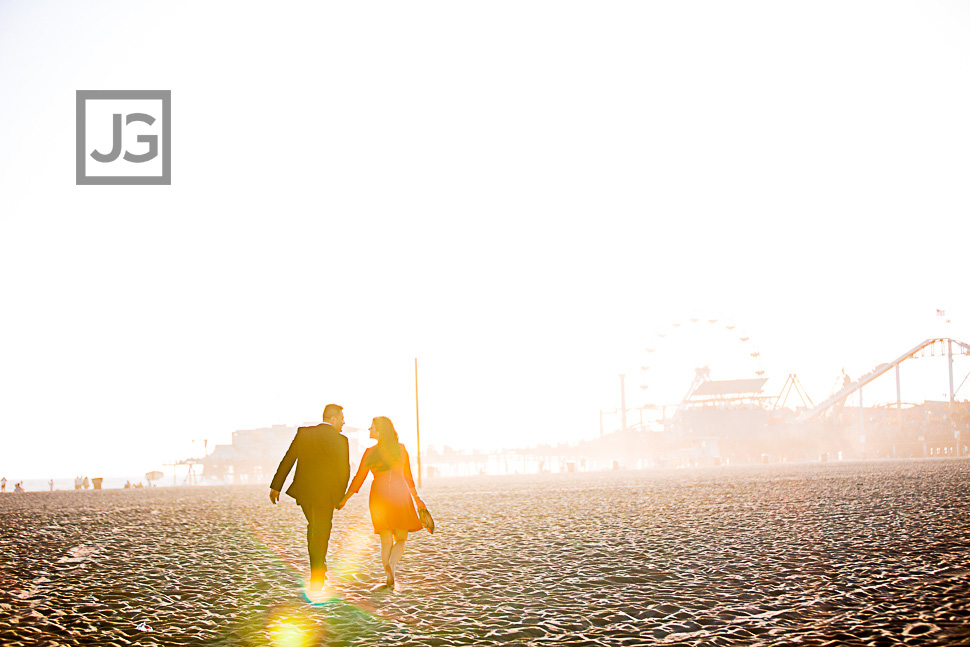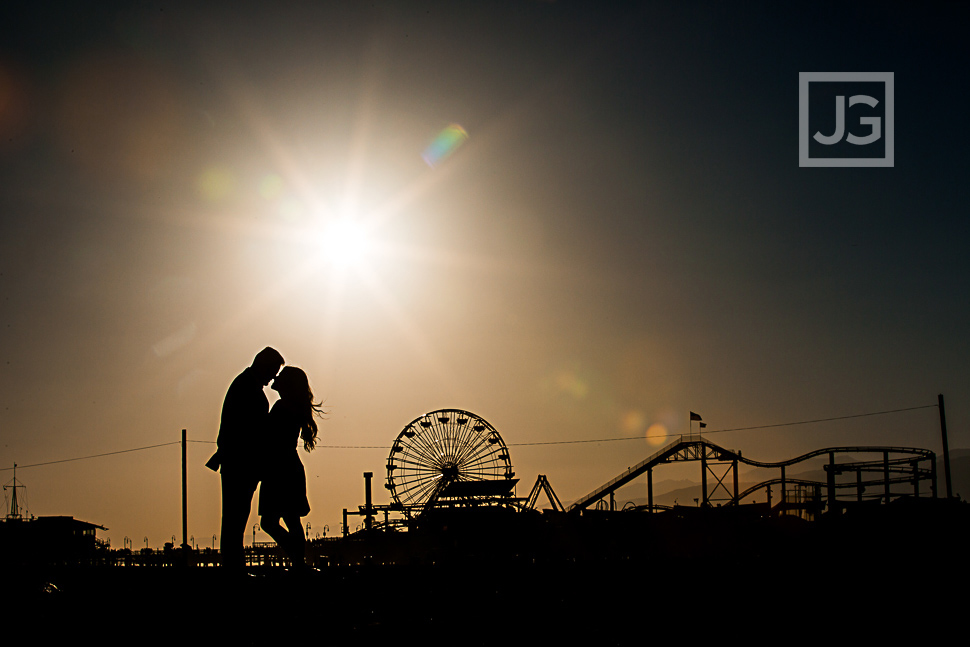 They have a son together and had him there to squeeze in some quick family photos together. Coming from a separated family myself, I know what it means bringing another person into your family, which requires a lot of trust and love. This family definitely has trust and love!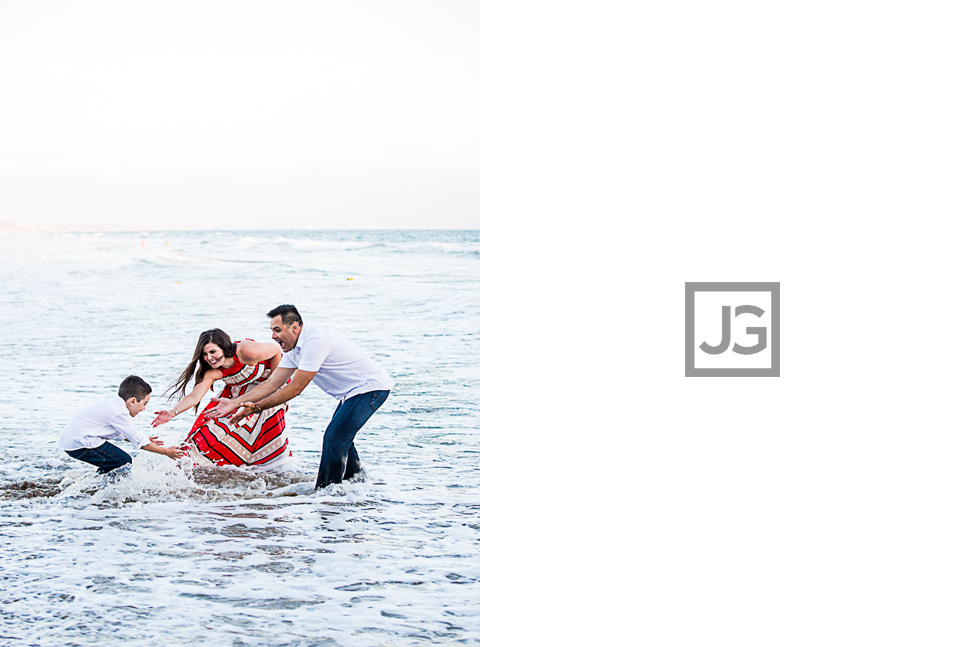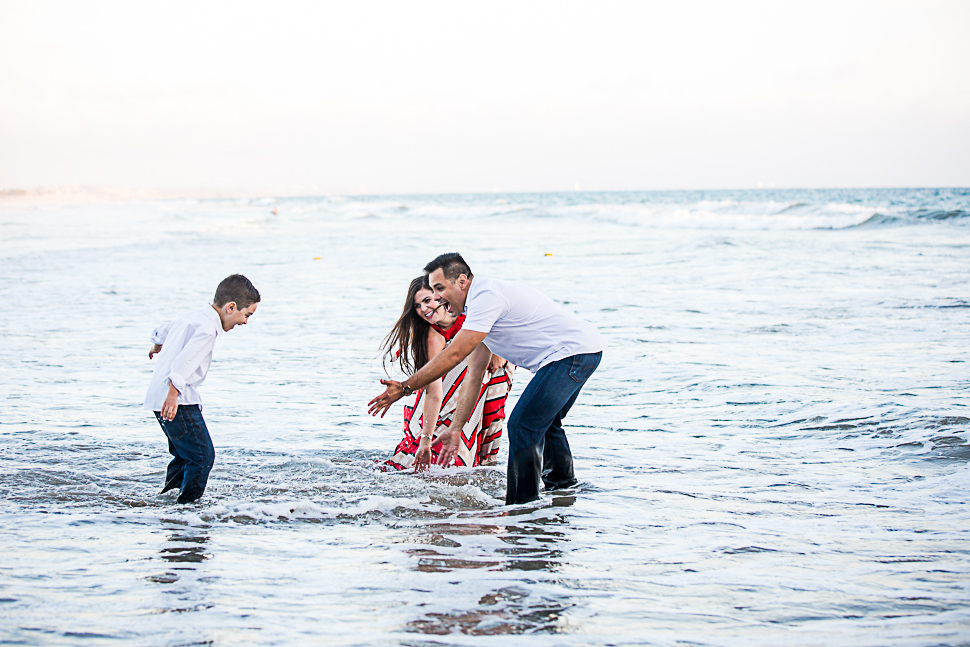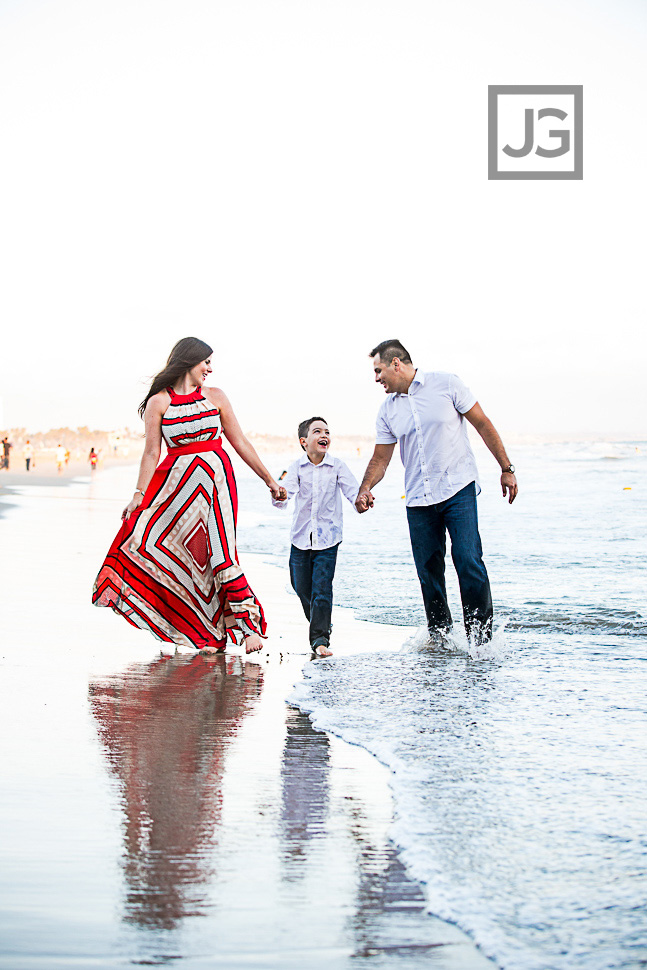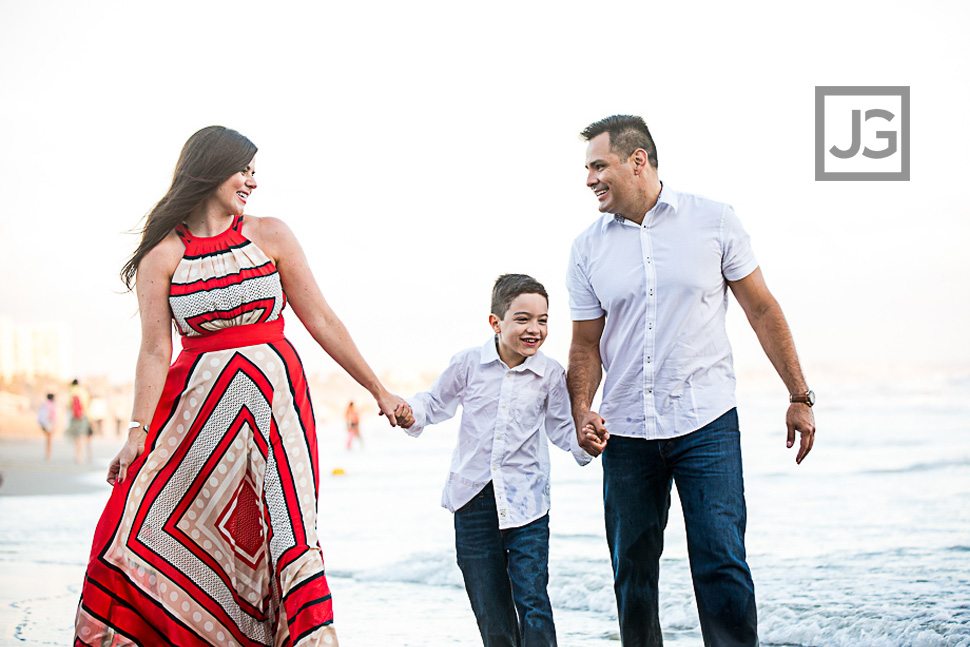 After that we went under the pier, where the sun was reflecting beautifully off of the water.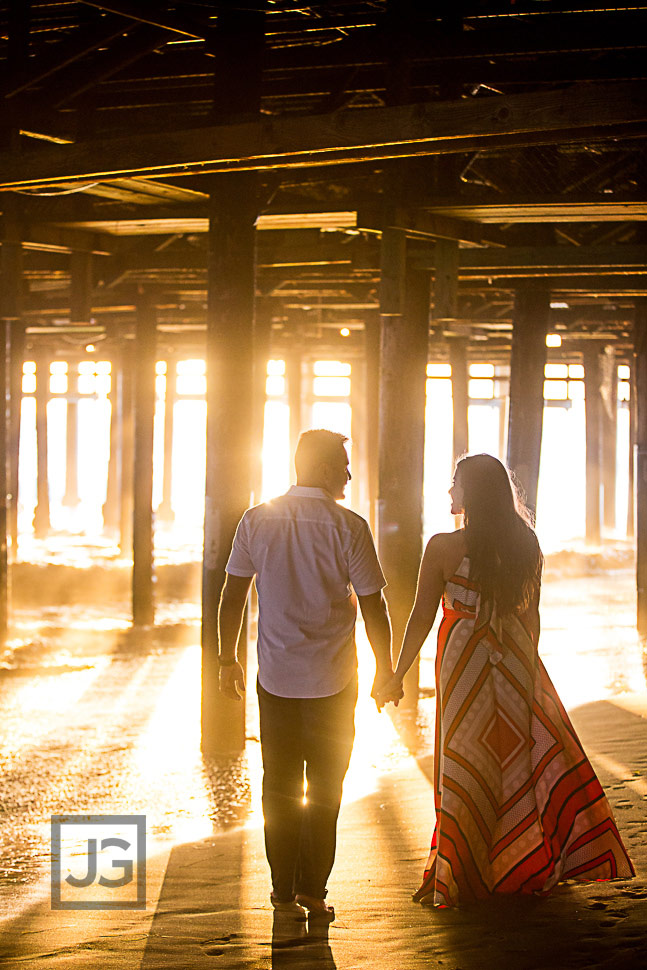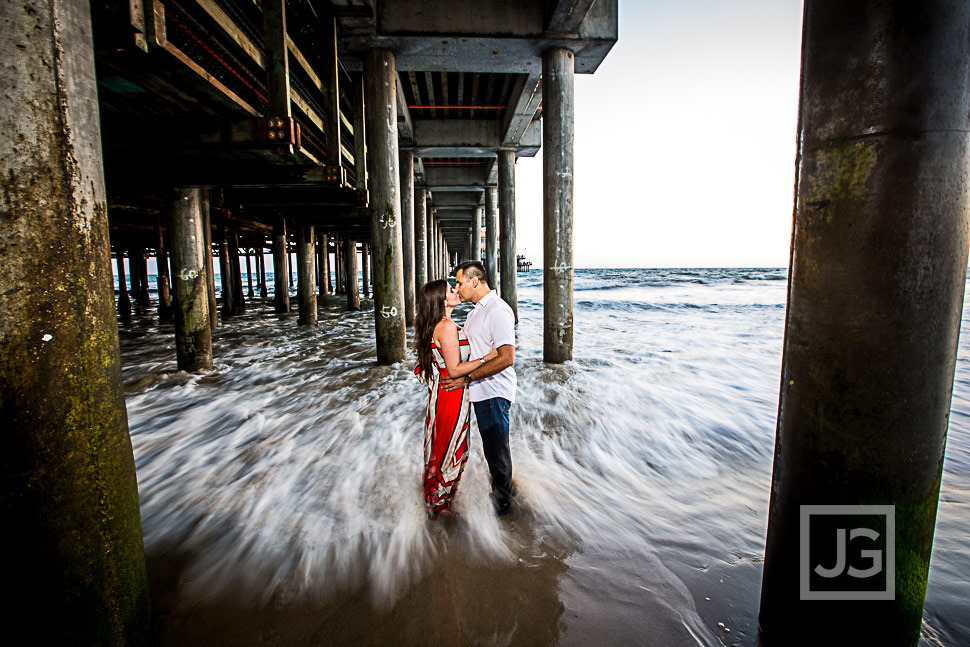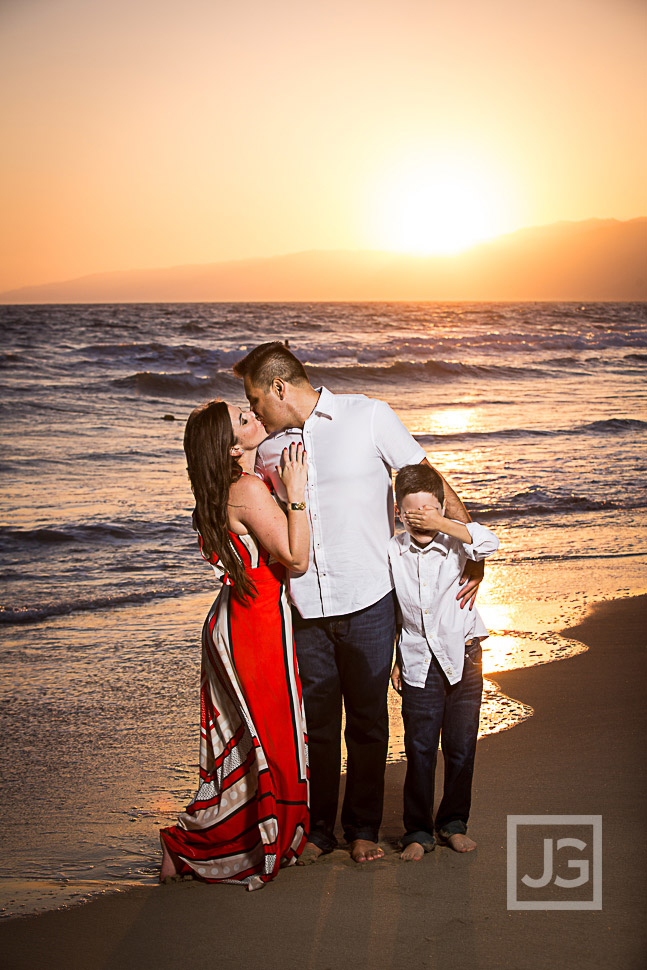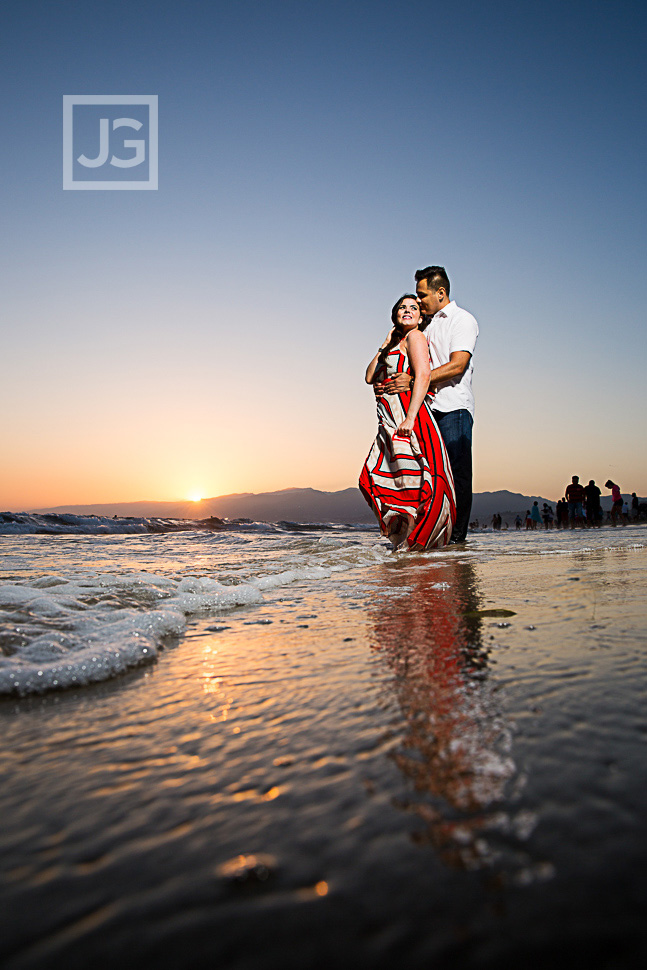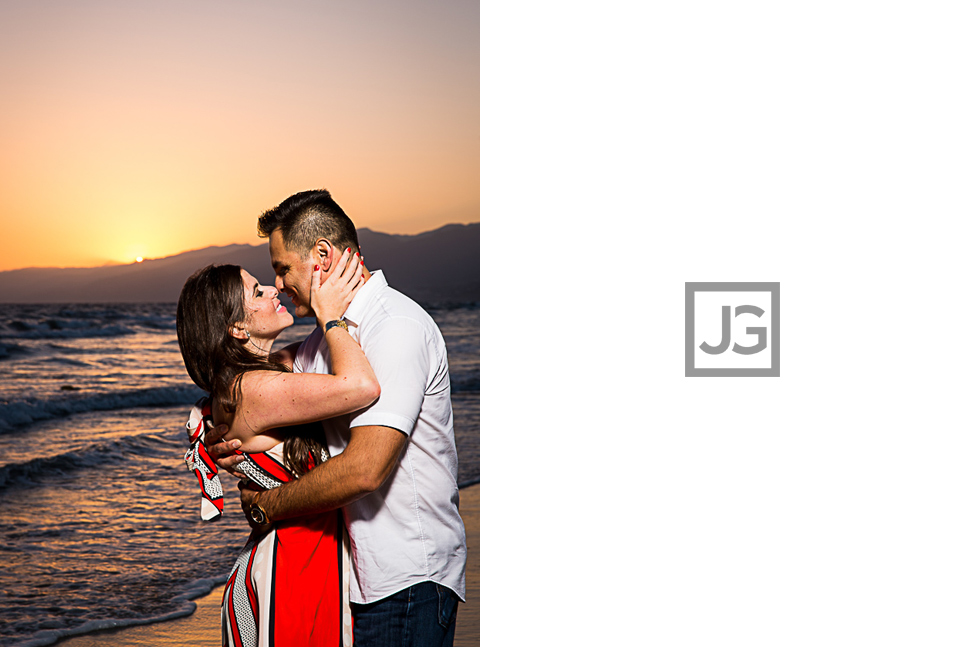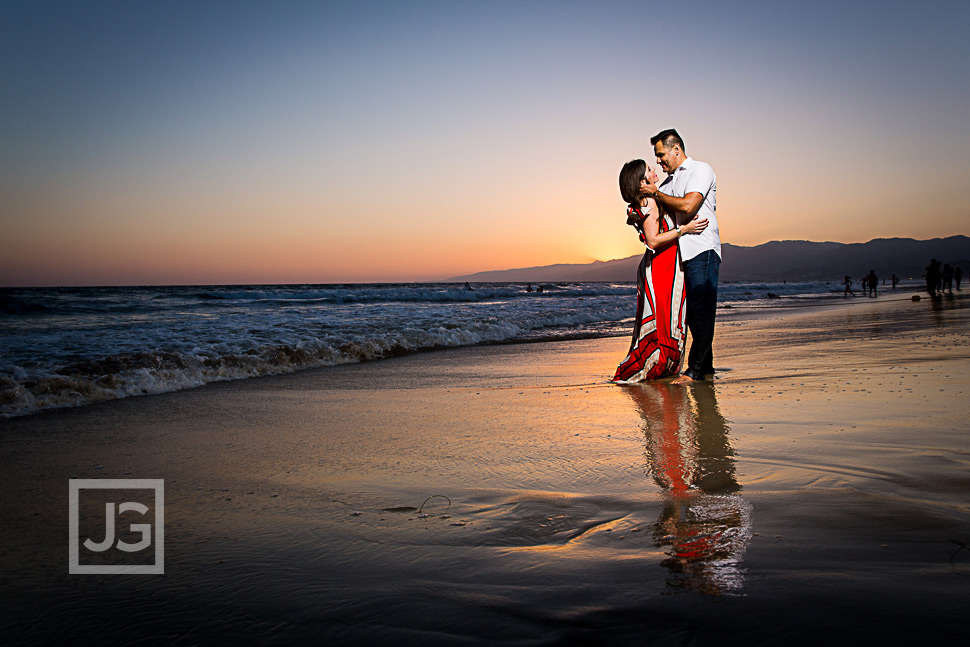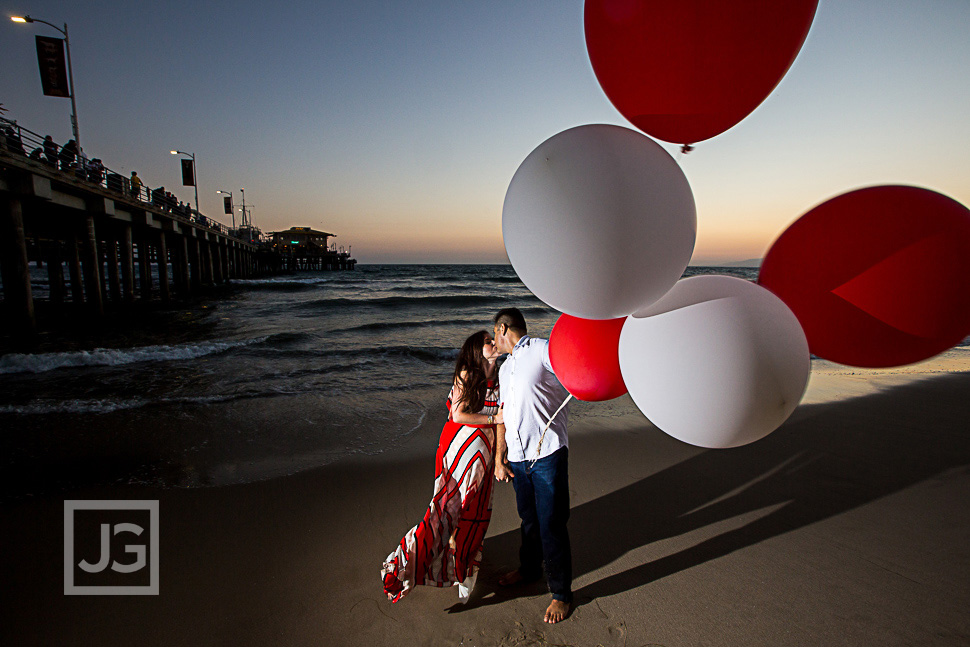 Then we went under the Santa Monica Pier for more photography.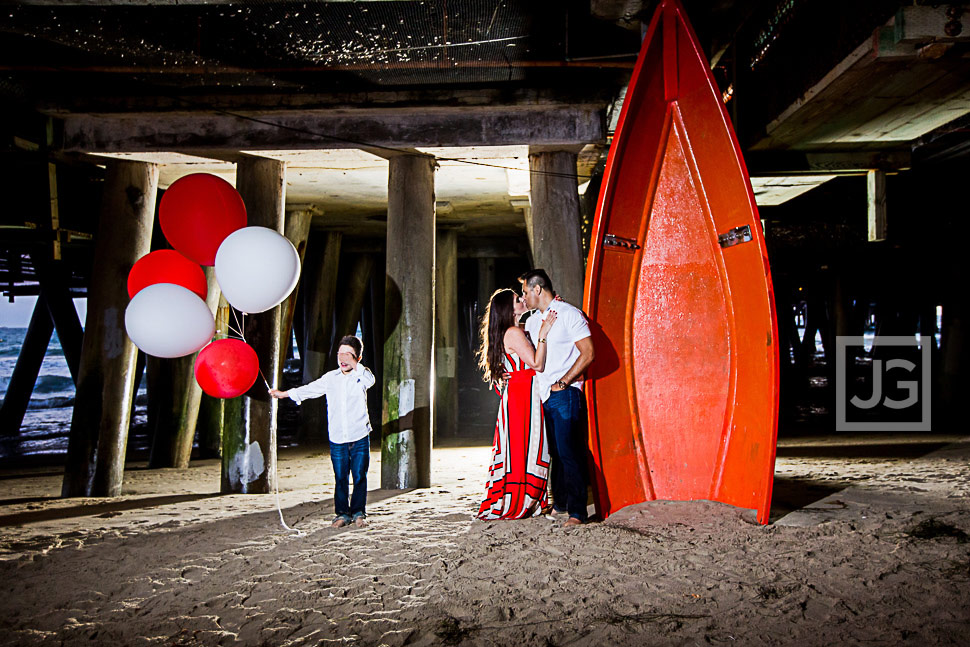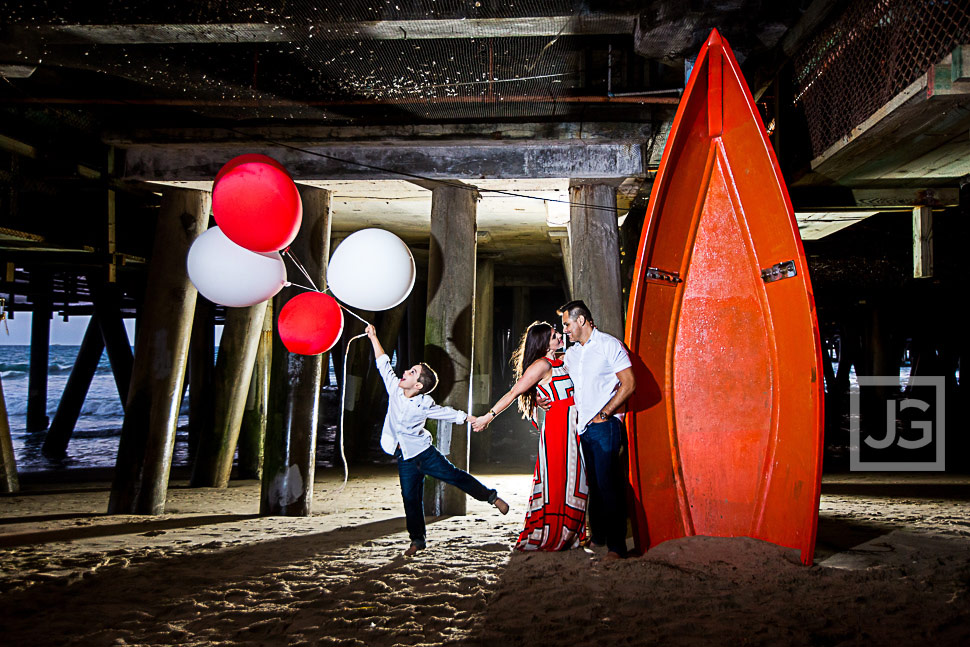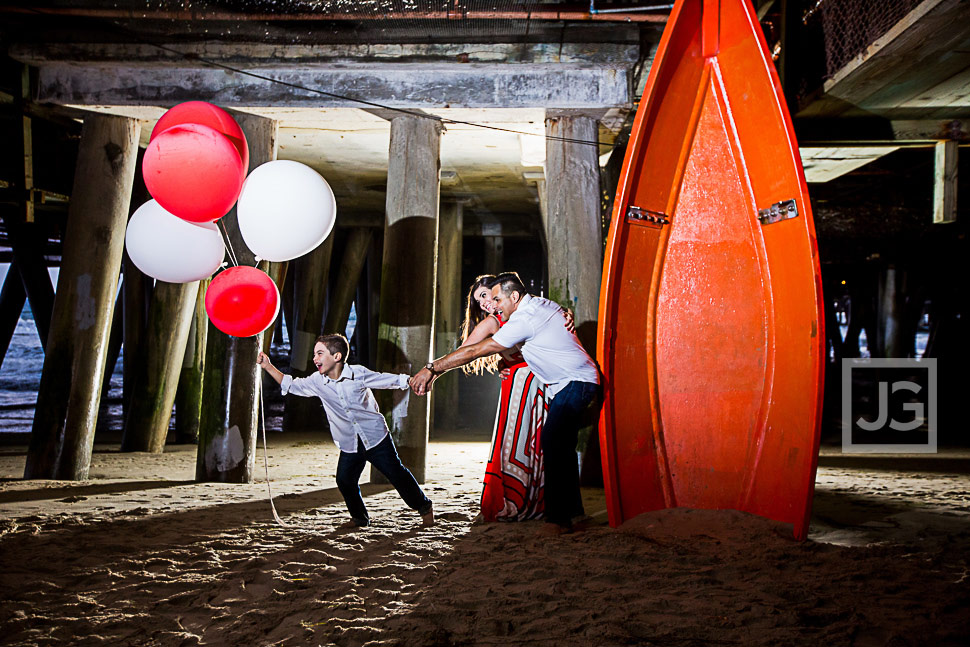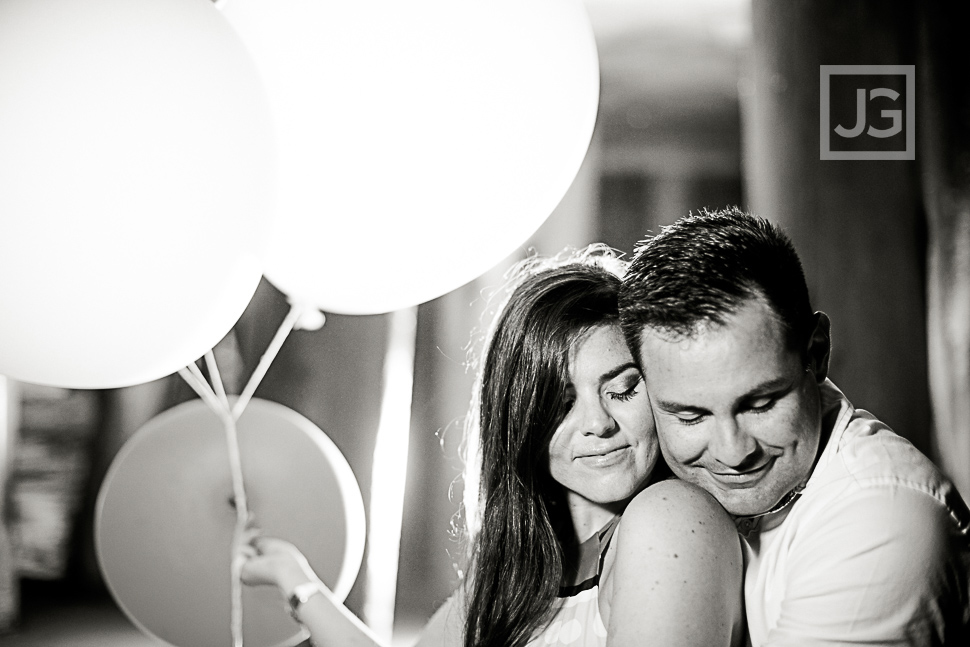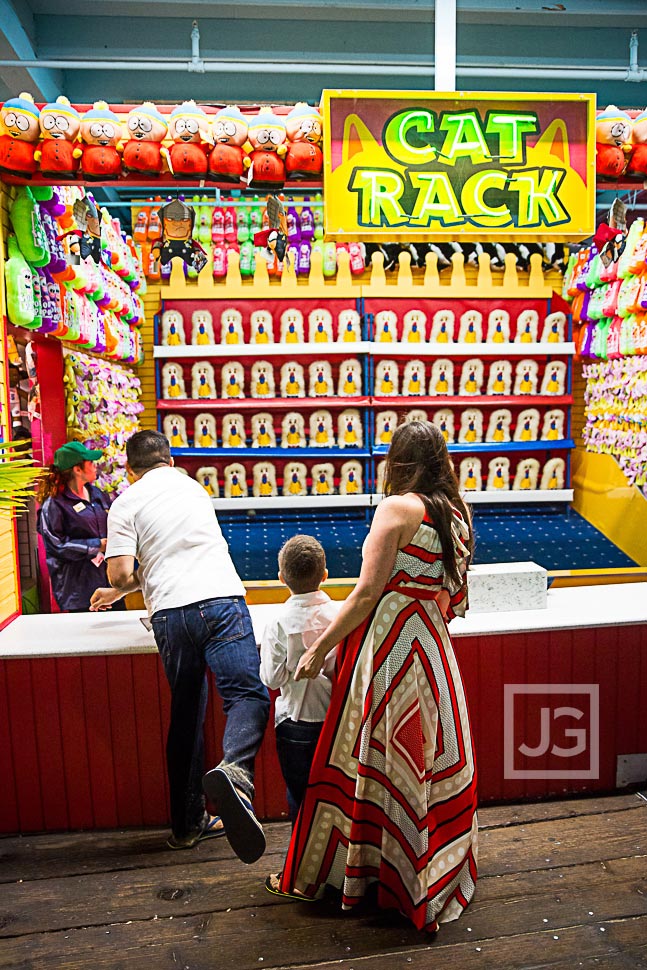 Check out our blog for more examples of engagement photography in Santa Monica and Los Angeles.  Here's a link to engagement photos with the sunset at the beach. Wedding photography for this couple was done at the Hotel Valley Ho in Scottsdale, Arizona.
Keep up to date with our most recent work on our Instagram account. For example, here's an engagement session at Santa Monica Beach where our couple was photobombed by seagulls!
To book us for a session, please first check out our Los Angeles engagement photography prices and packages, which we keep current and transparent.