Stephanie and Franco wanted something a little different for their engagement photos, something outside of LA or Orange county. So, we made a trip down to San Diego for their engagement shoot.  During the shoot, we came across barking seals, gloomy clouds that threatened rain, flaming sparks flying in circles, and swirling water that threatened to take us away (not kidding). But that just made the photos that much more unique, which is what they wanted in the first place! So read on for our Balboa Park engagement photography session!
Balboa Park Engagement Photography
We started the photo session at Balboa Park, a center to the community of San Diego and a public treasure. It is a mix of history, culture, arts, and recreation. The Spanish-inspired architecture and varied greenery from trees makes a great backdrop for engagement photos.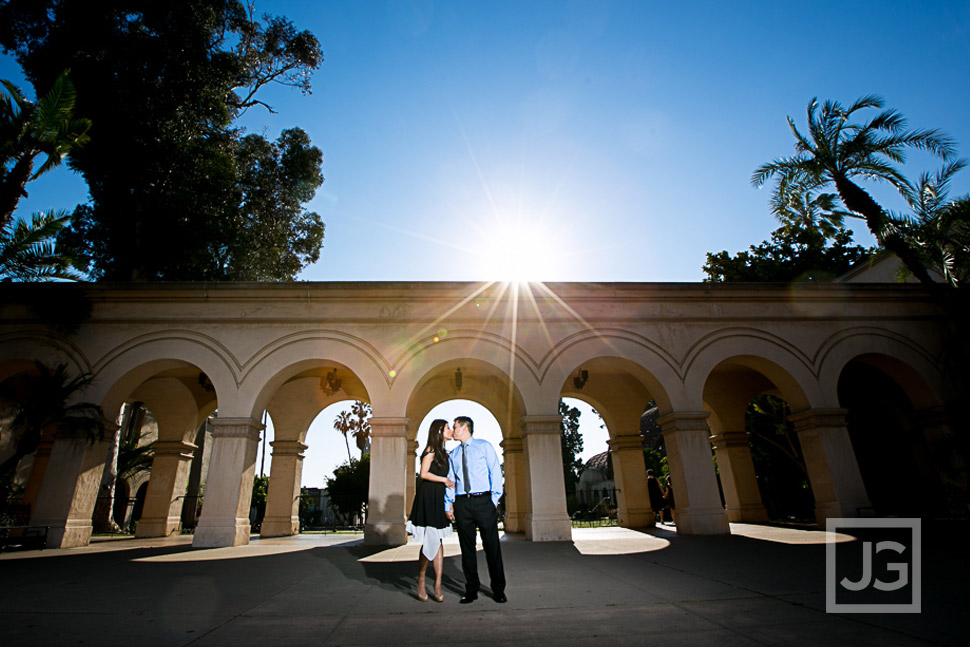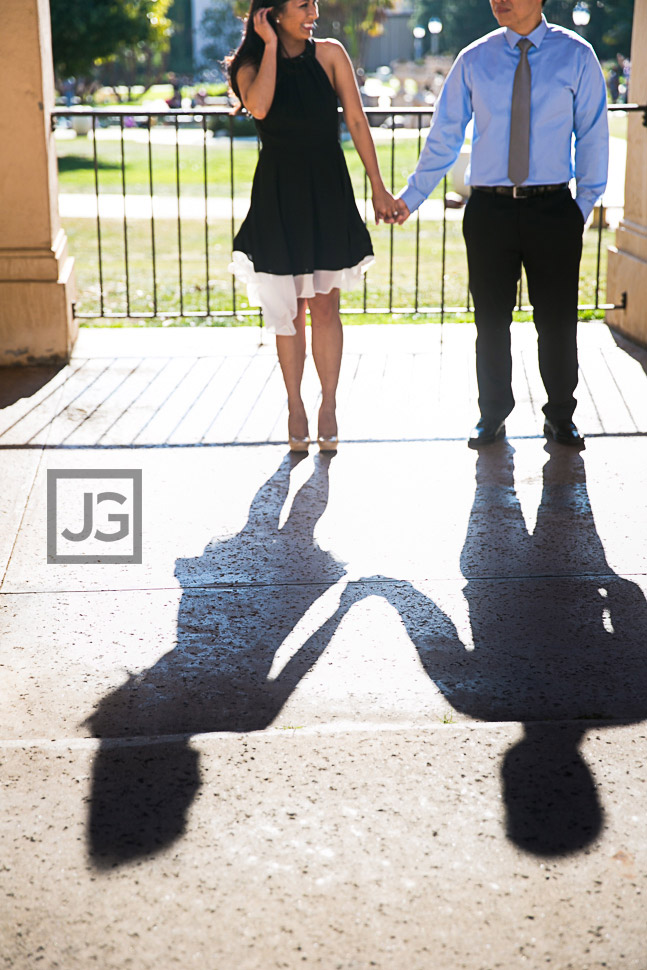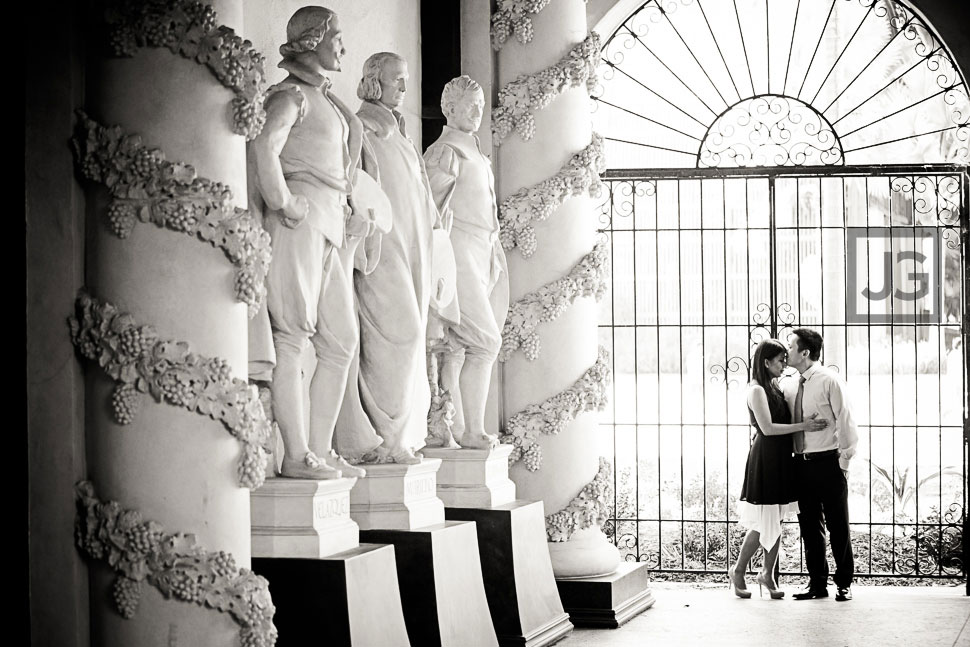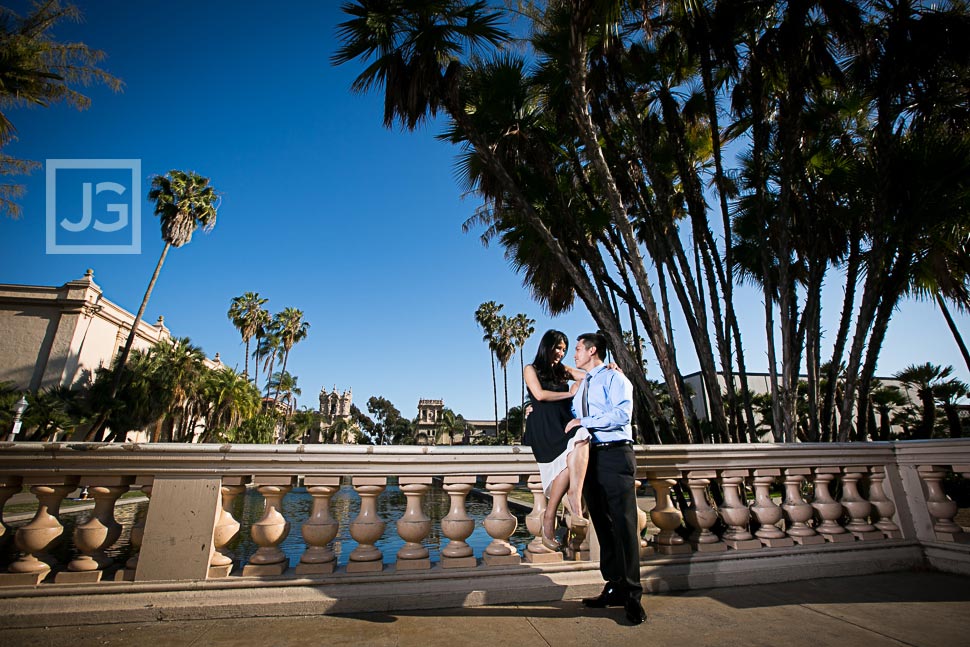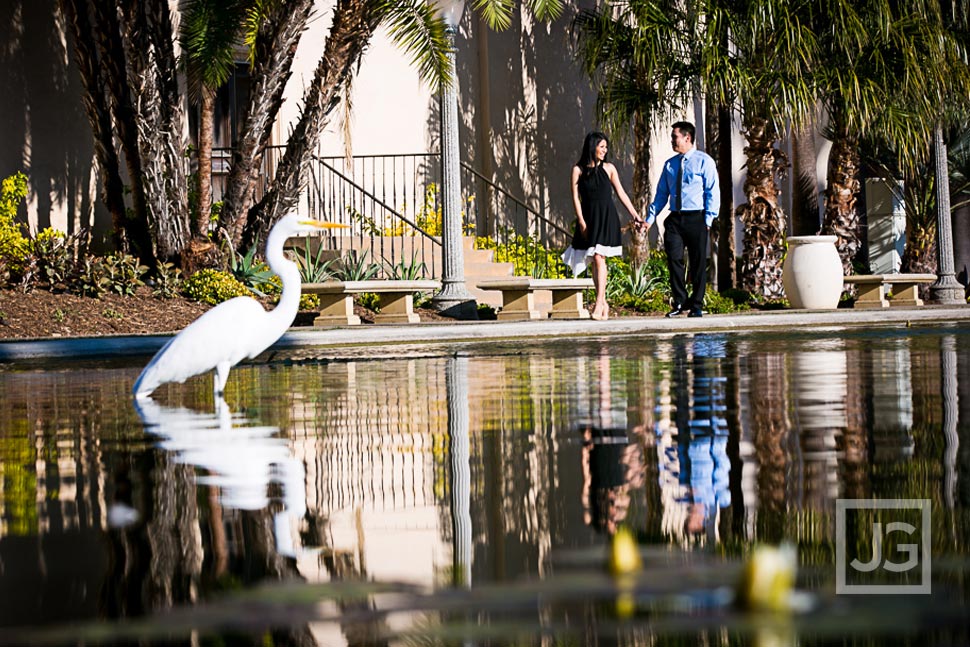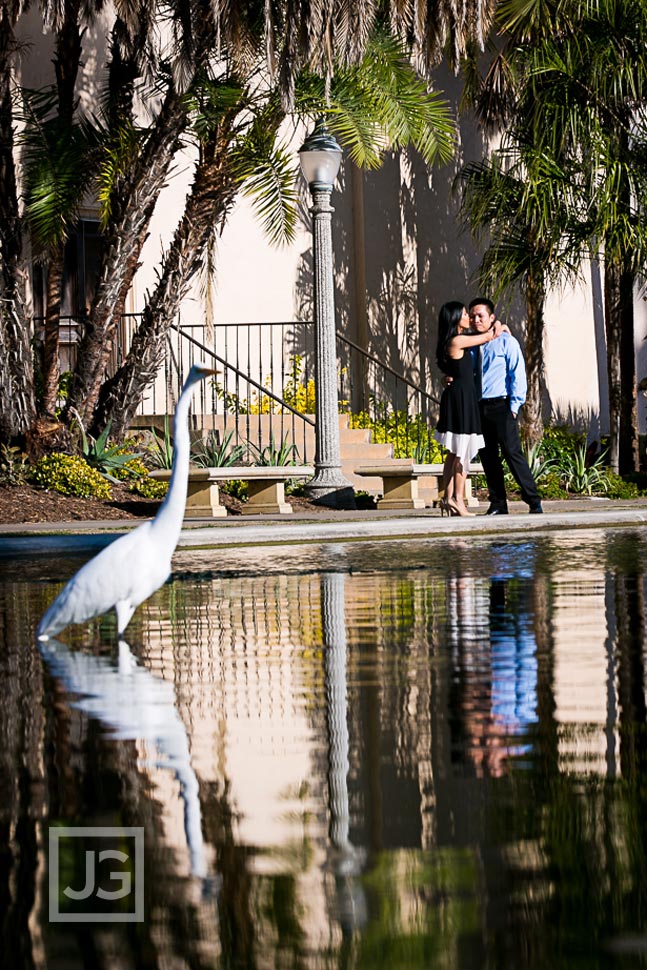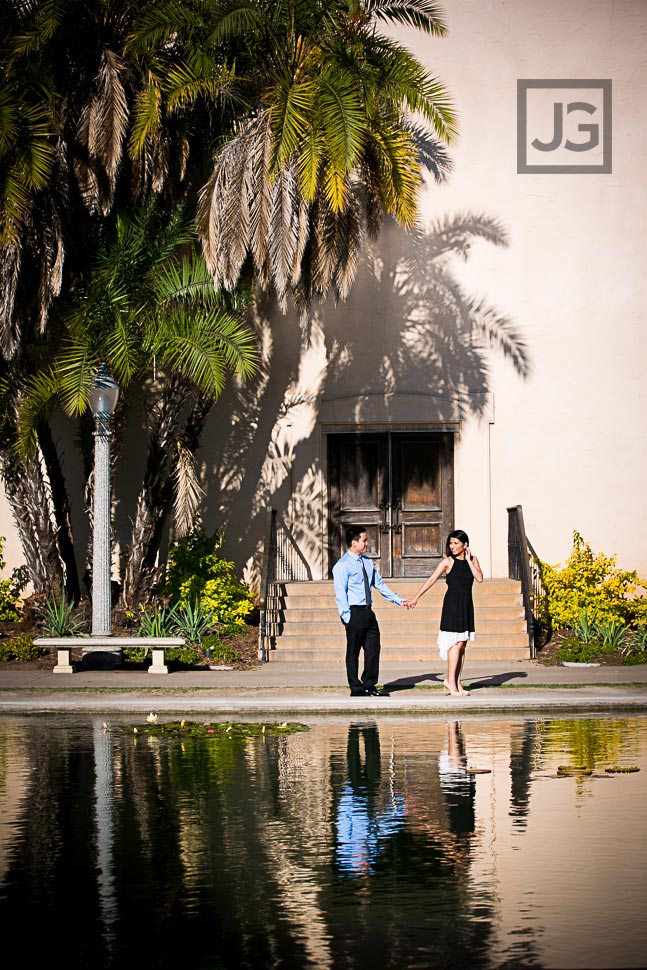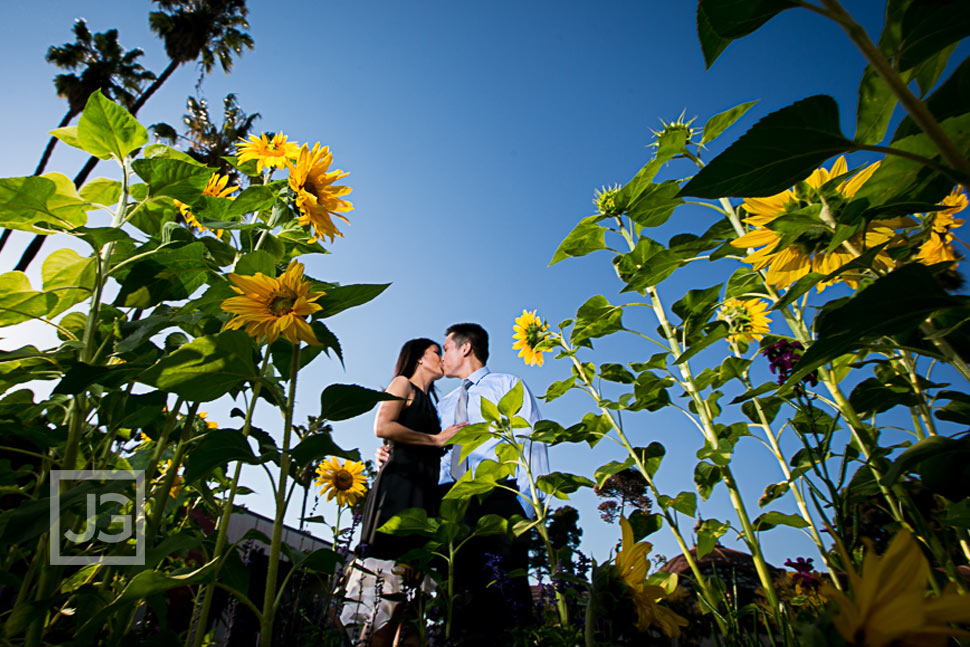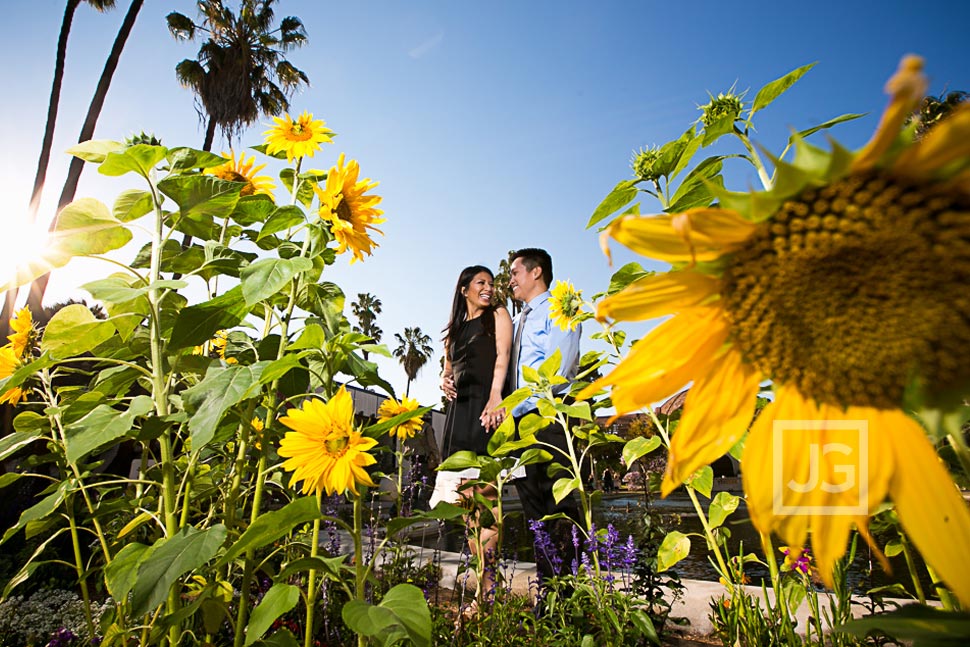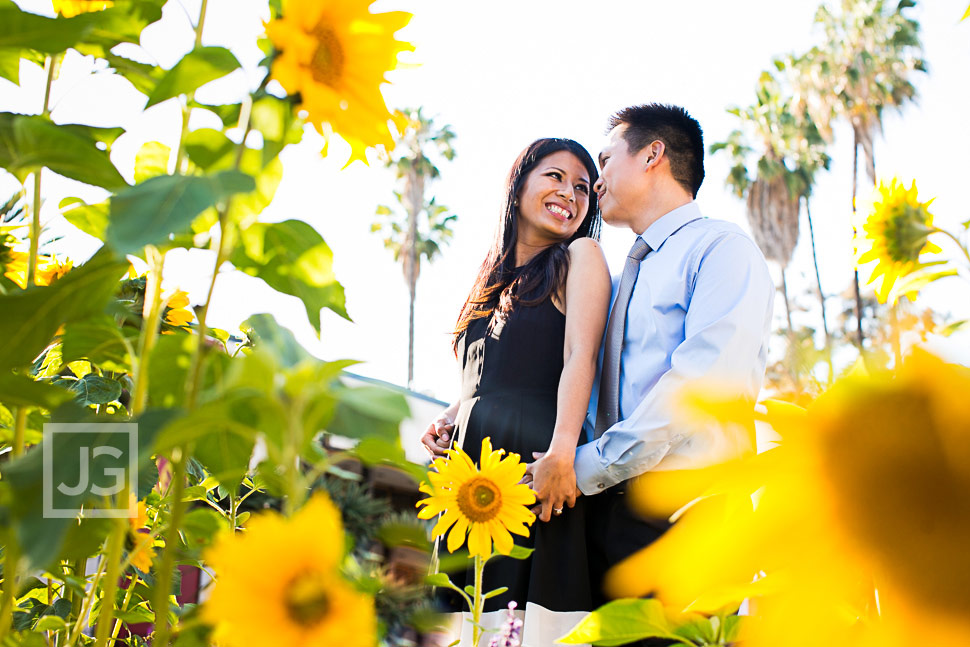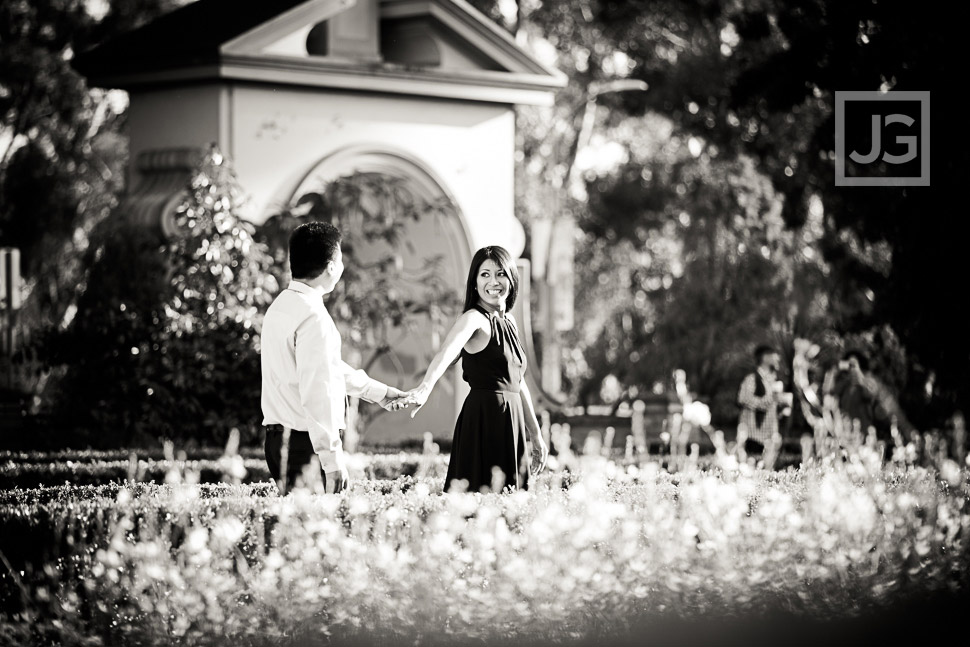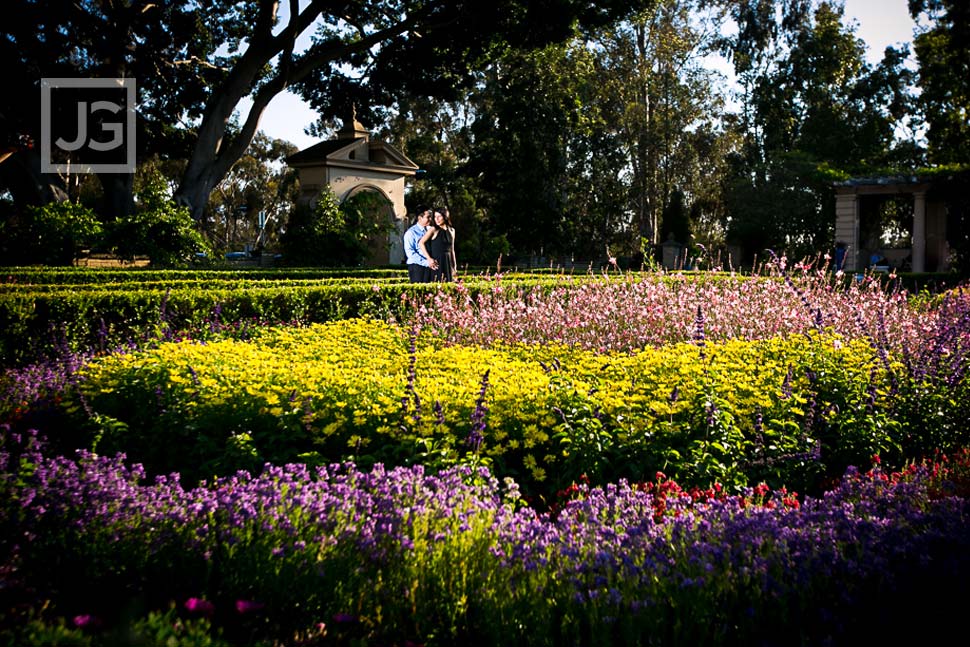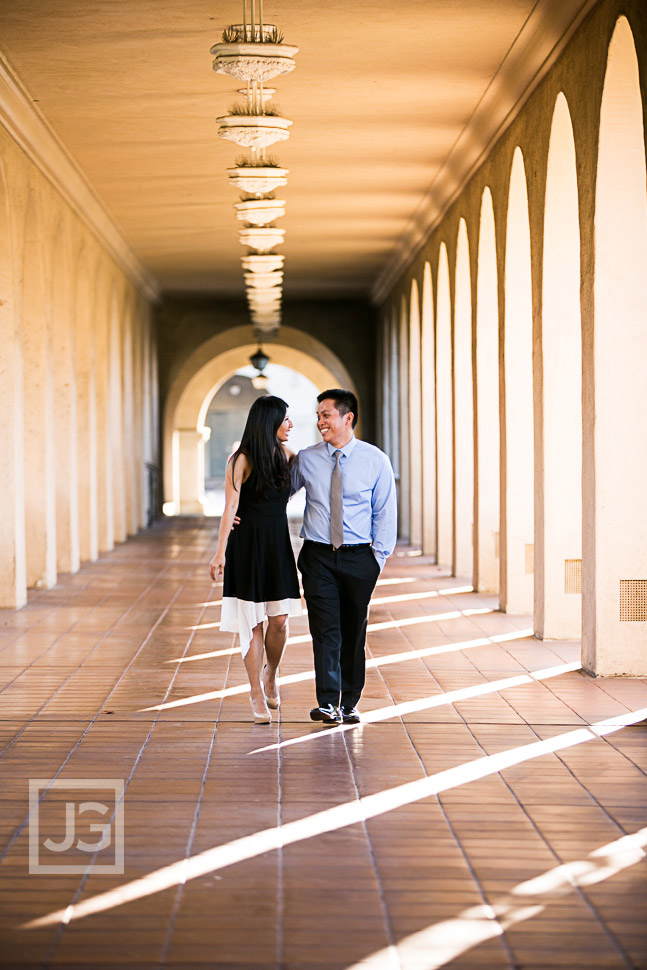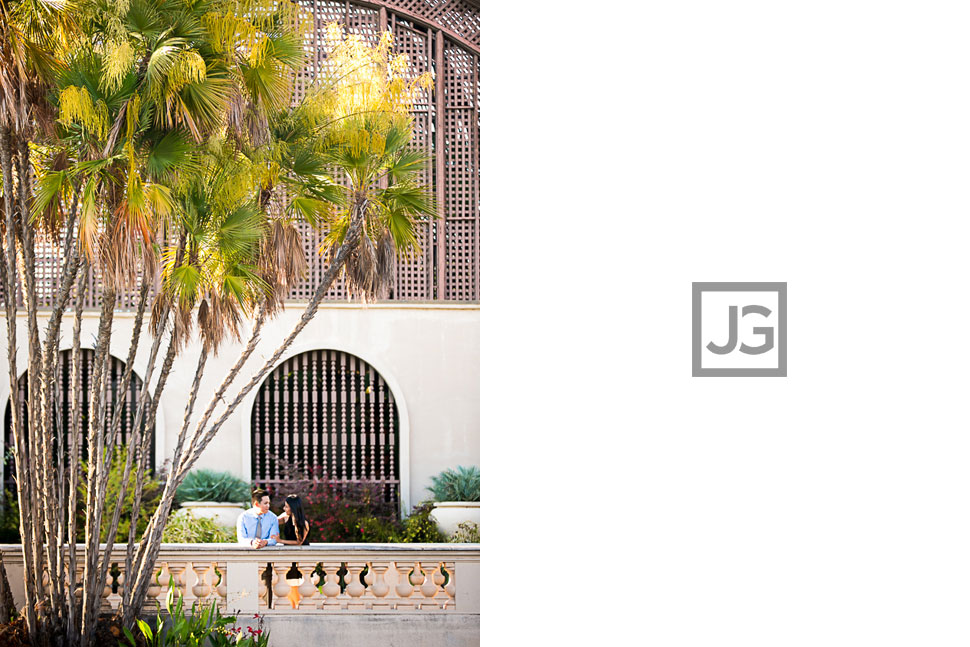 La Jolla Engagement Photos
From there we headed over to La Jolla Beach, which has Point La Jolla and La Jolla Cove. It was a gloomy day that took away our sunset, but it didn't stop us from getting great photos of our loving couple together.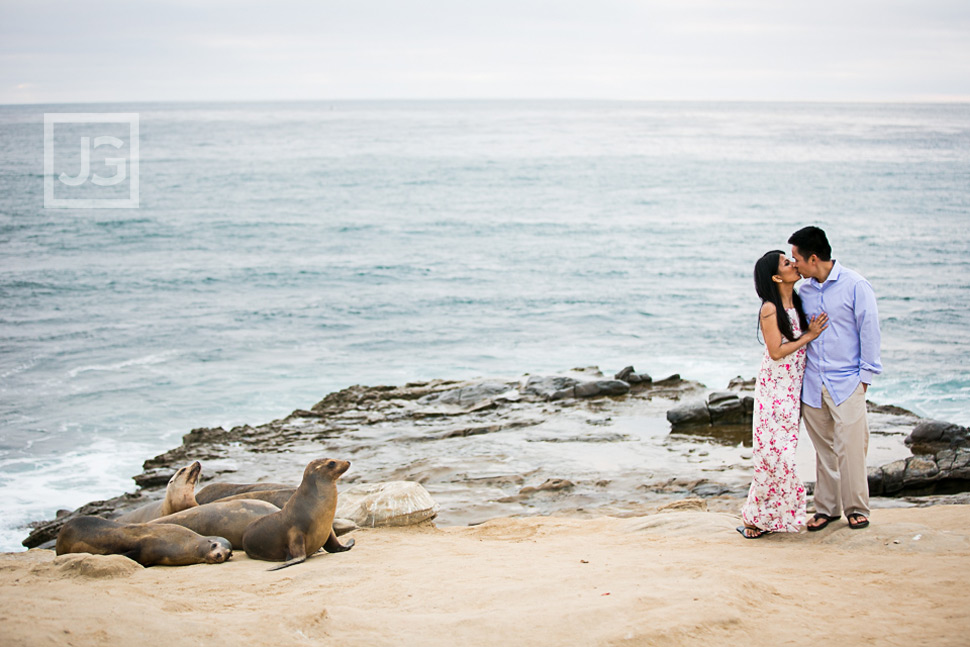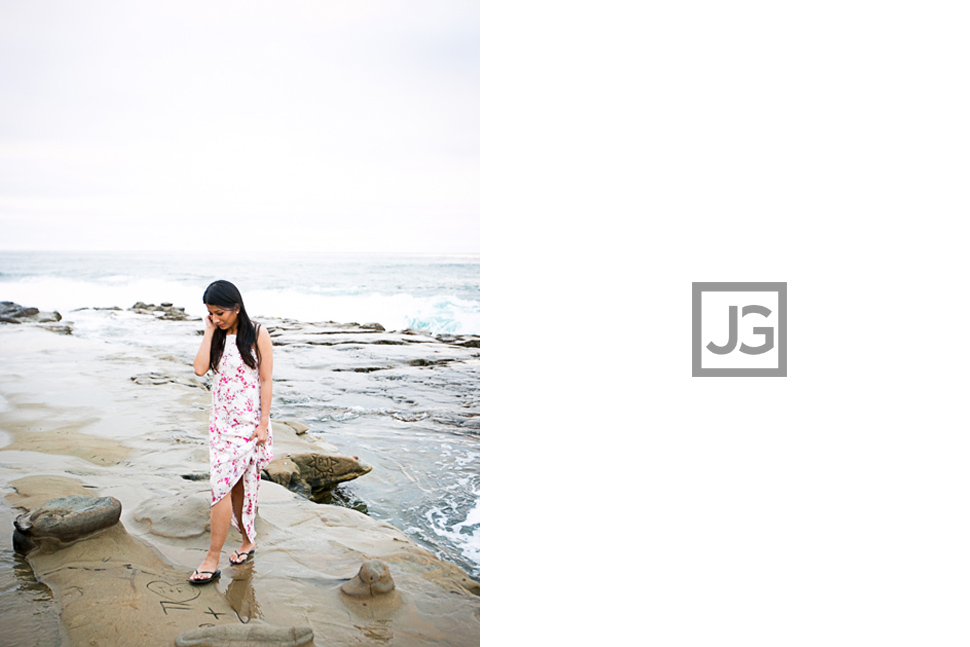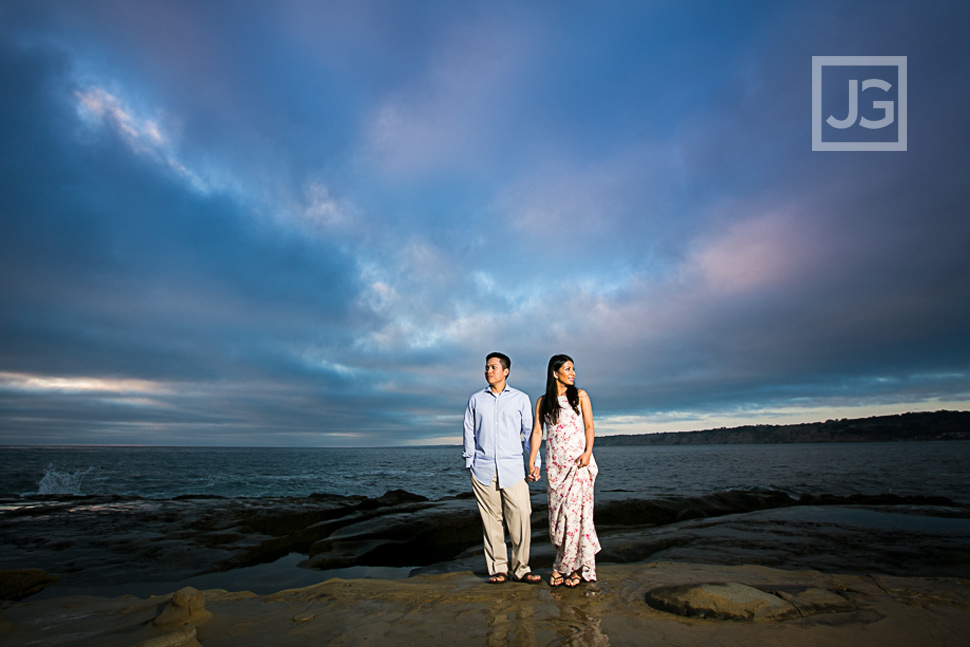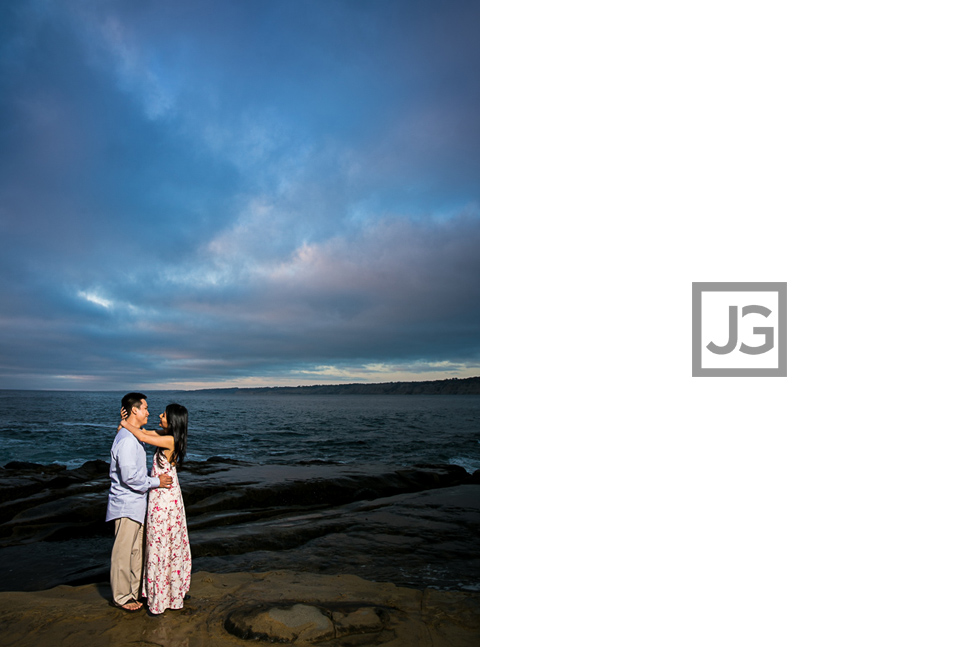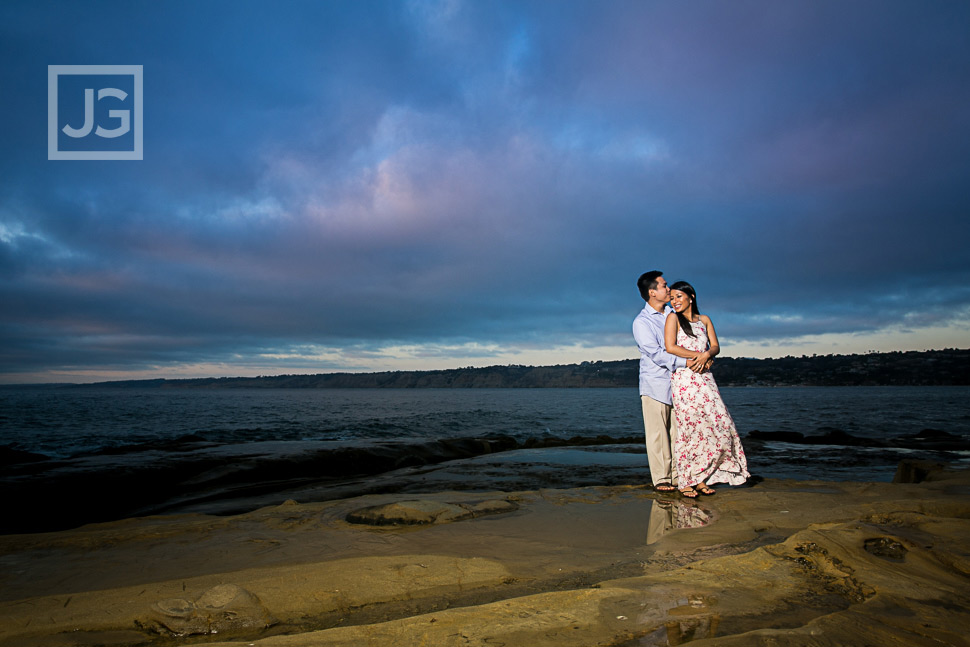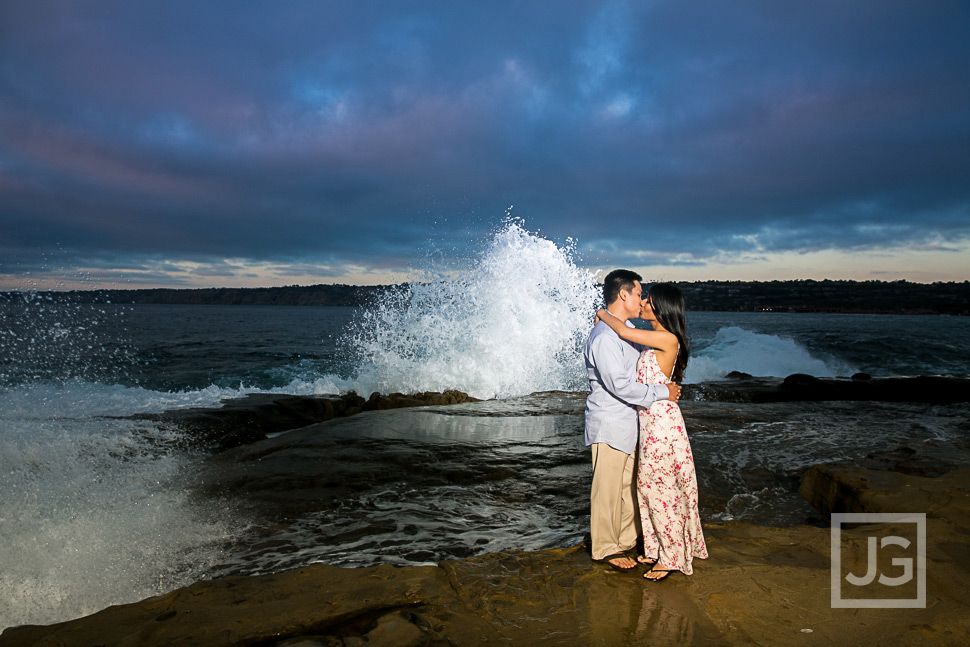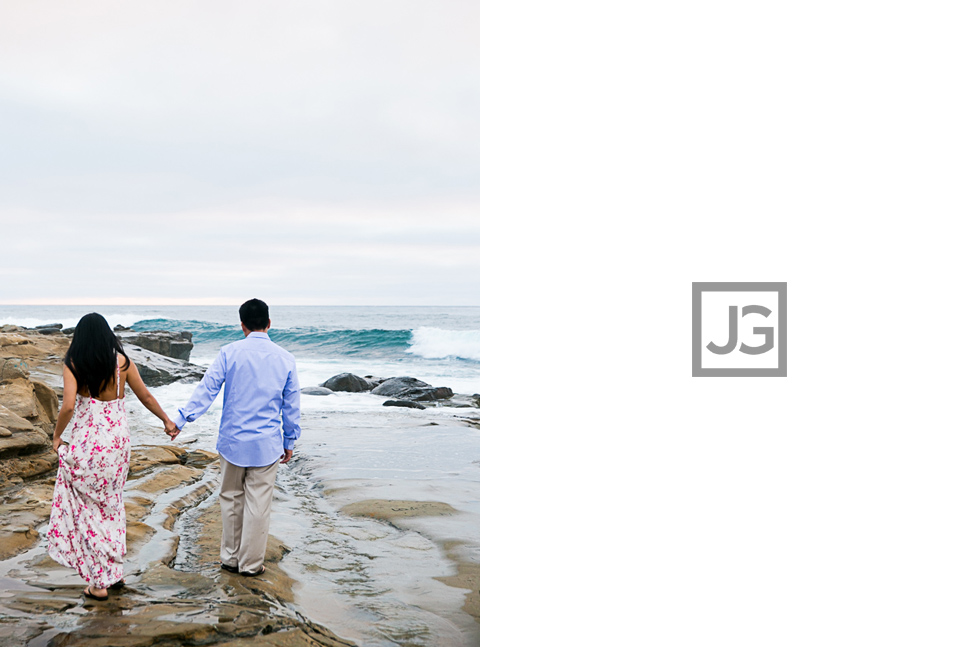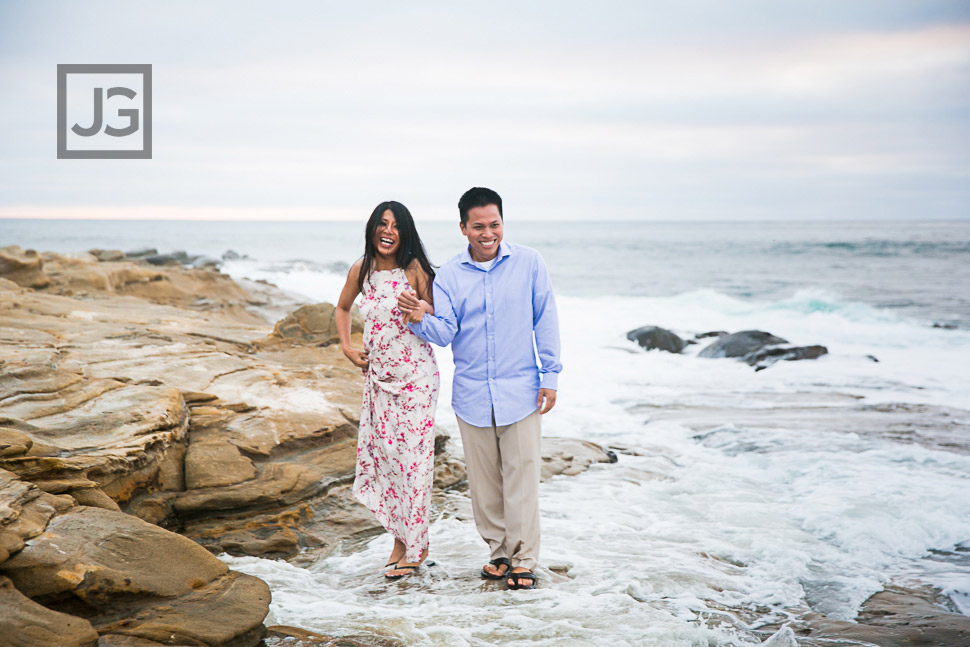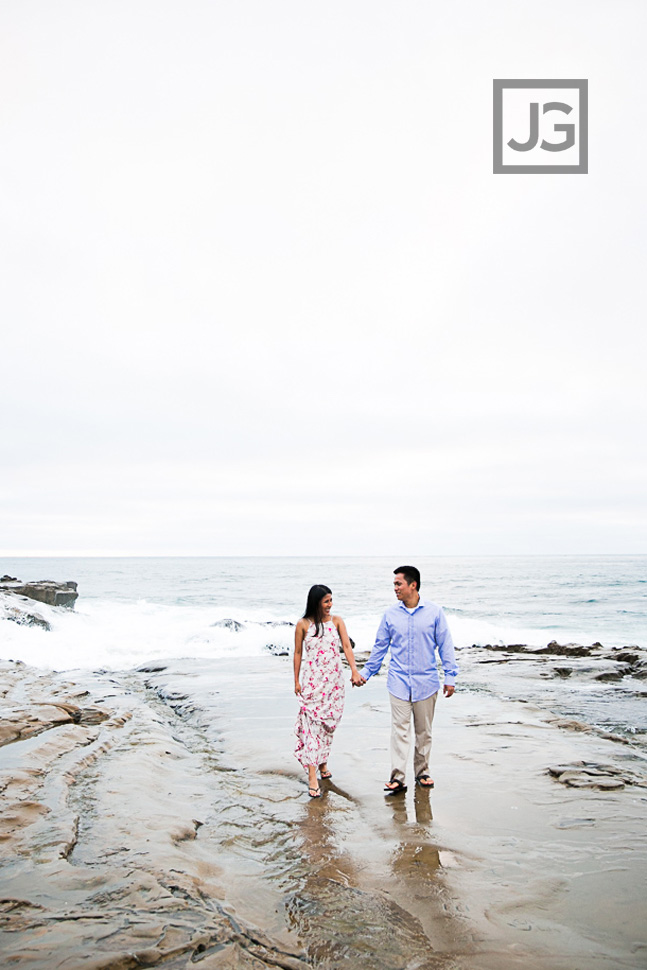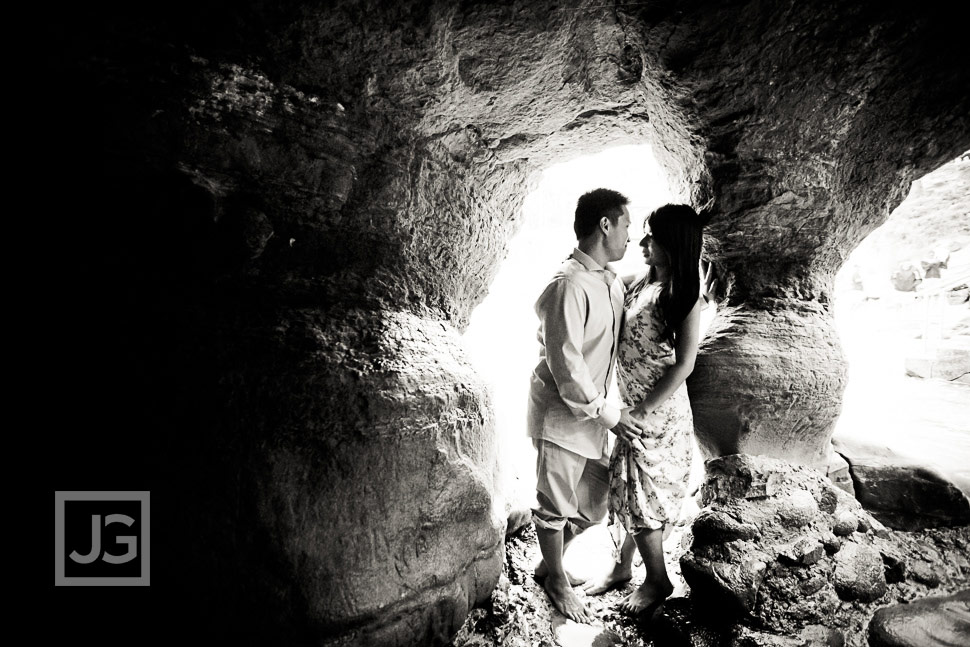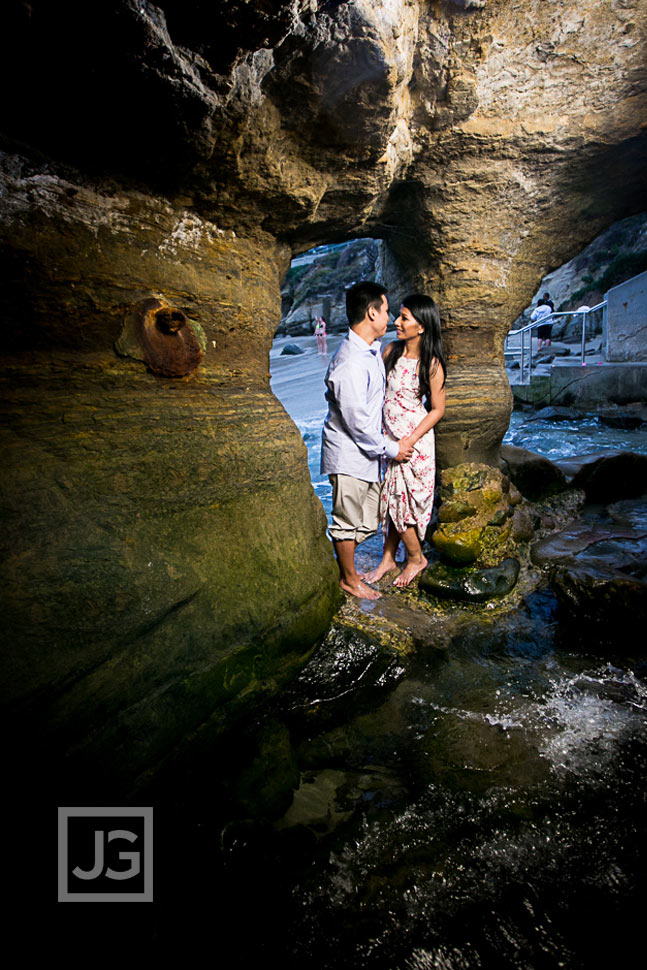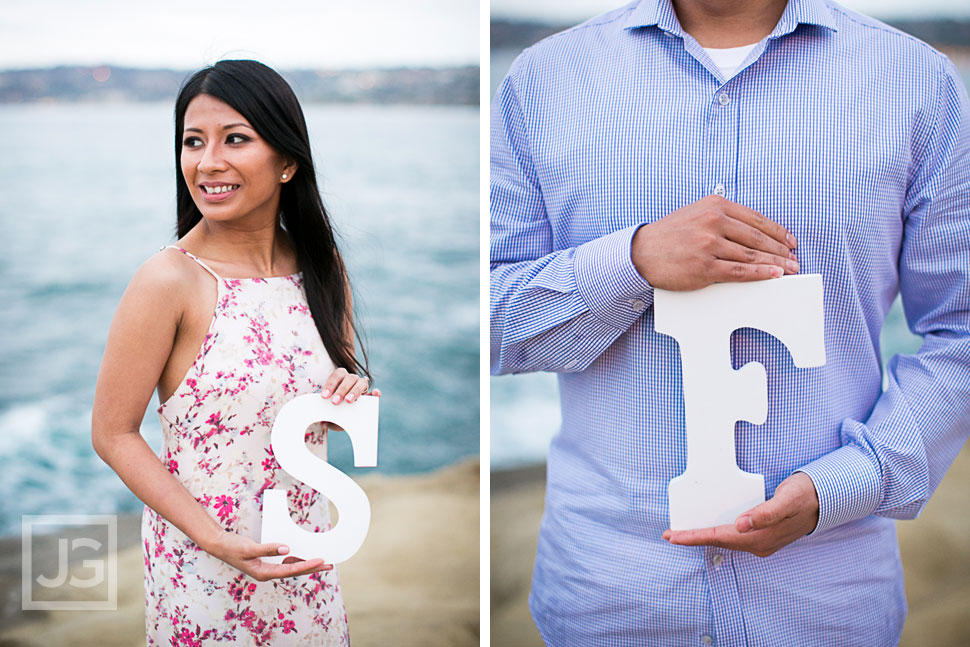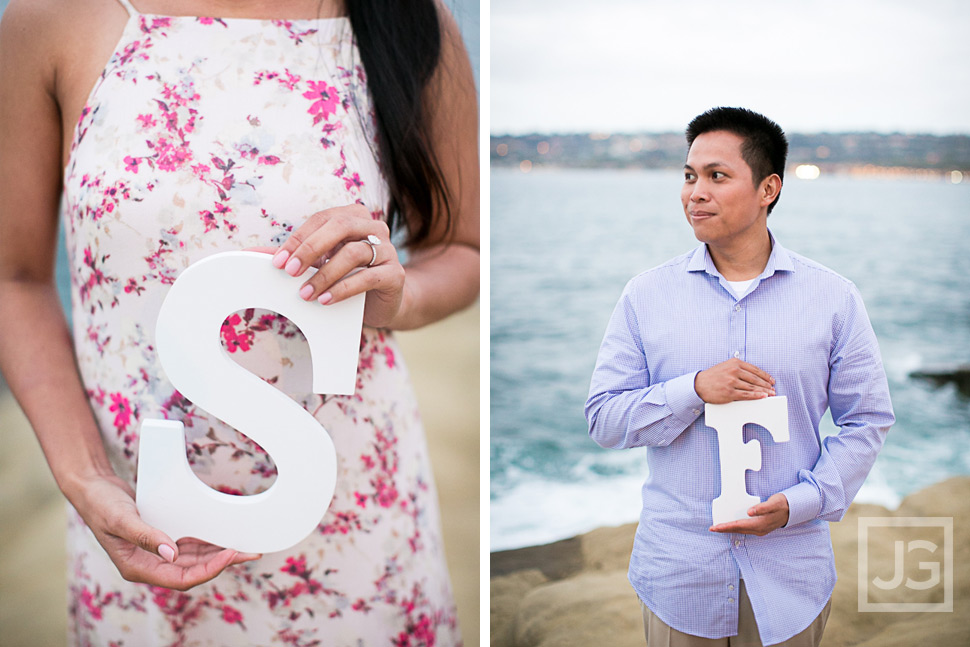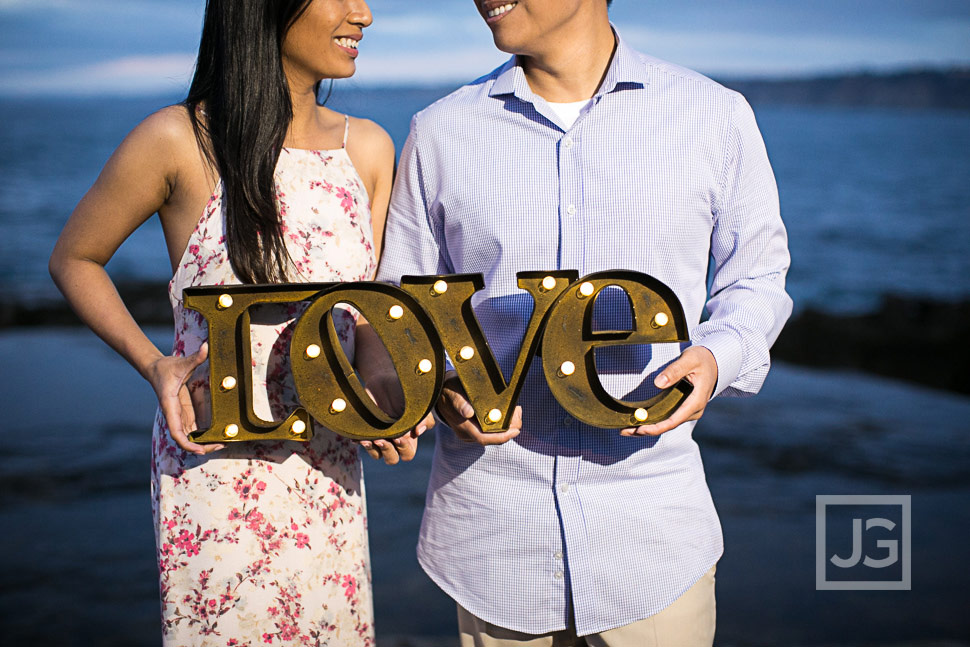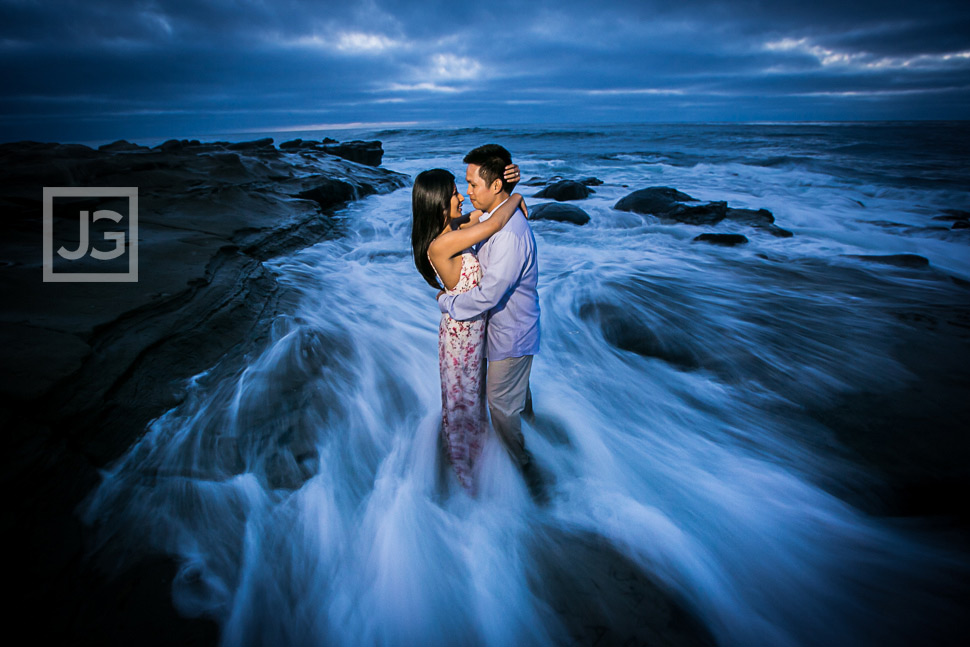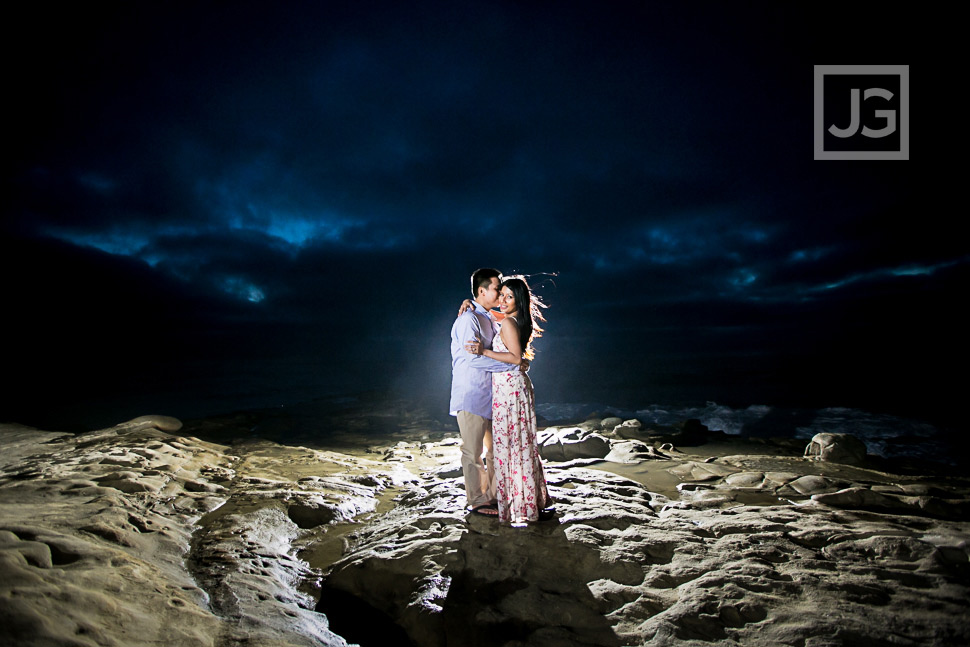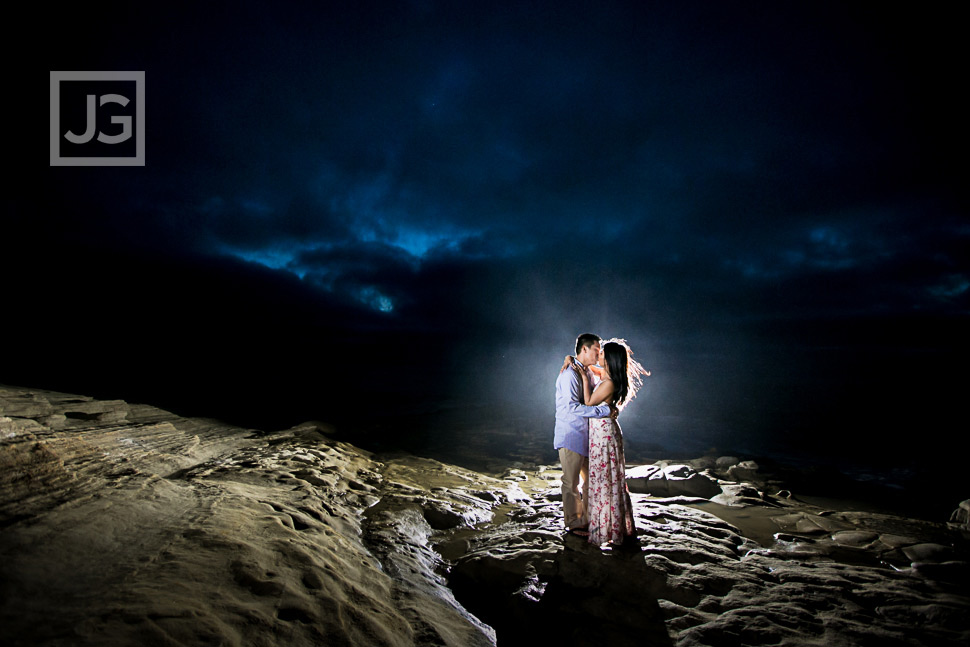 Someone was playing with long exposures for steel wool photography, so we leeched off their steel wool for a quick but unique photo!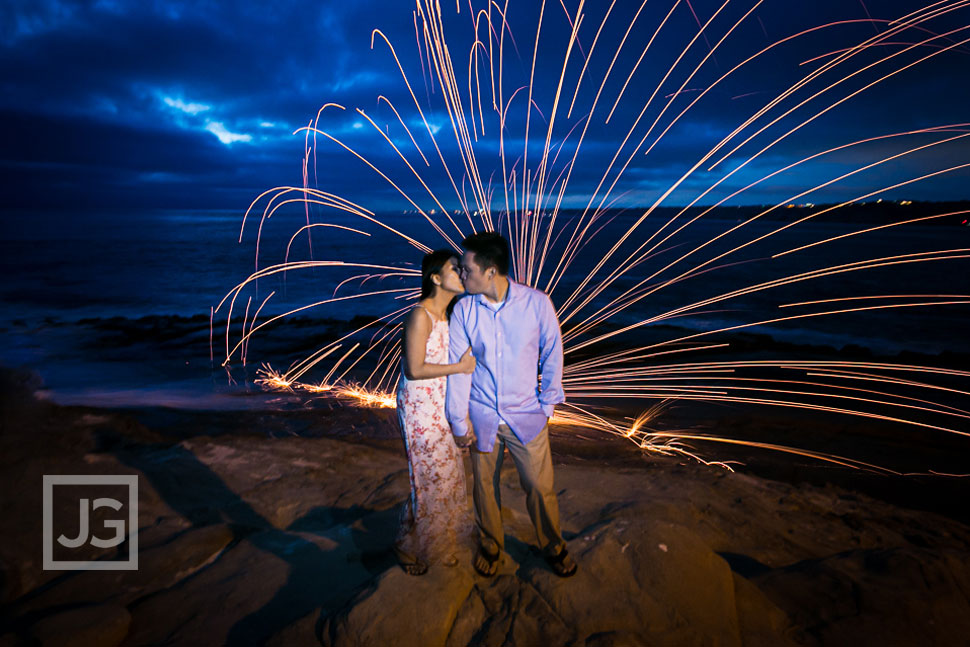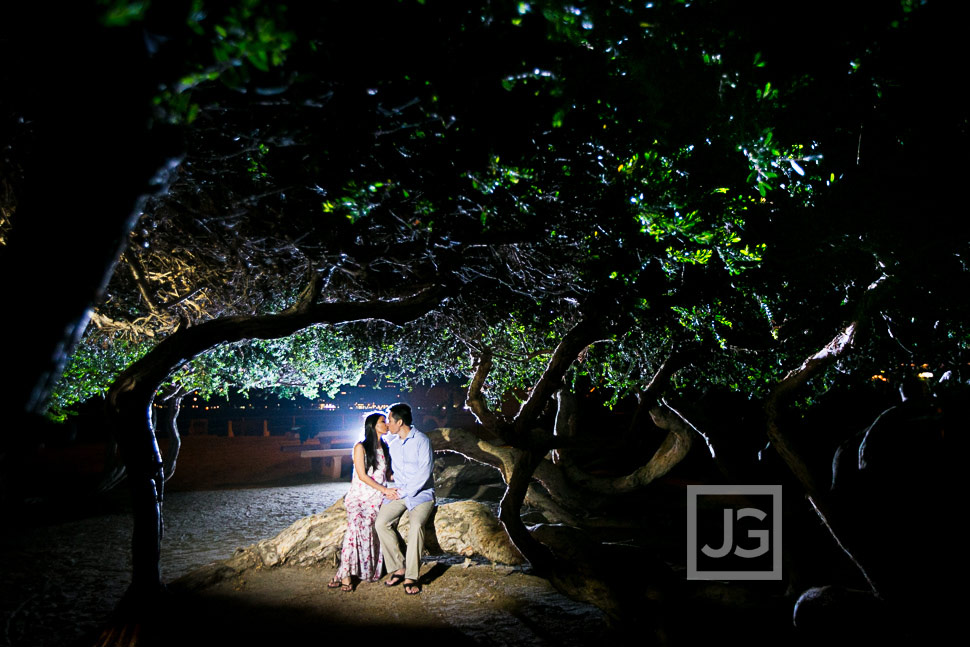 This Balboa Park engagement photography portrait session started at the historic Balboa Park in the center of San Diego and finished at La Jolla Beach. Even though we are up in Los Angeles County and we service Orange County, we also service San Diego for a small travel fee. Also, Gavin grew up in Temecula, so San Diego has a special place in his heart.
To see more examples of San Diego engagement photos, check out our blog. We experiment often with our photography, so it changes and varies much as we develop as artists. Check out our Judy + Gavin Photography Instagram feed for more examples of our work.