With our gorgeous couple, Ashley + Matt
When I think of Ashley and Matt, the first thing that comes to mind is that they are a sweet, sweet couple.  No seriously, they are really that way with each other.  Imagine a sweet, elderly couple, 30-40 years into their marriage.  It's like having a crystal ball and peeking in on that pure couple on their wedding day. And here is how we did their Huntington Hyatt wedding photography.
Ashley and Matt had their wedding at the San Antonio Catholic Church in Anaheim Hills and continued to their wedding reception at the Huntington Hyatt. I LOVE shooting at the Huntington Hyatt, since there is always somewhere to shoot on the large property at any time of the day! For example, here's our sunset shot: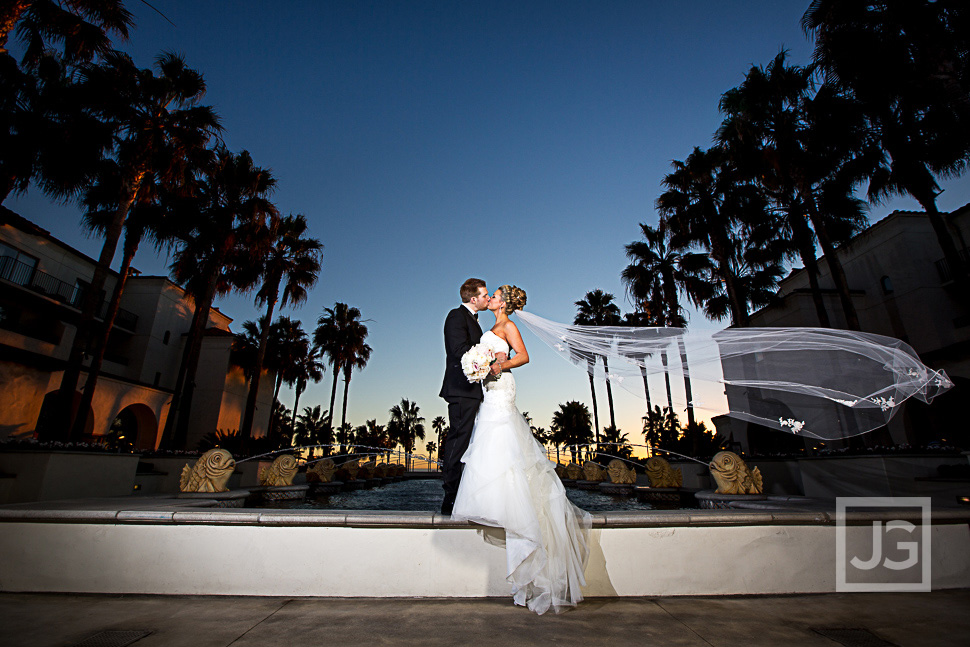 The Huntington Hyatt is exactly how a resort on the beach in Southern California should feel like.  Also, their wedding was in December (I know, I'm late with blogging as usual), so you'll see the Christmas accents around the resort.  But all backgrounds and settings aside, our couple, Ashley and Matt is by far the most memorable part of the wedding day. Even months after the wedding, the sweet text messages we get from them (checking in on our baby status!) reminds us of a beautiful couple starting a new life together, and hopefully we can see them grow their family in the years to come.  Gavin and I look forward to hanging out with that elderly couple, chatting about the Thai food we ate after their engagement shoot in Laguna Beach.  And like the four flavors of Thai food, we'll talk about the bitter, the sour, the salty, but most importantly the sweet.
Preparation at the Huntington Hyatt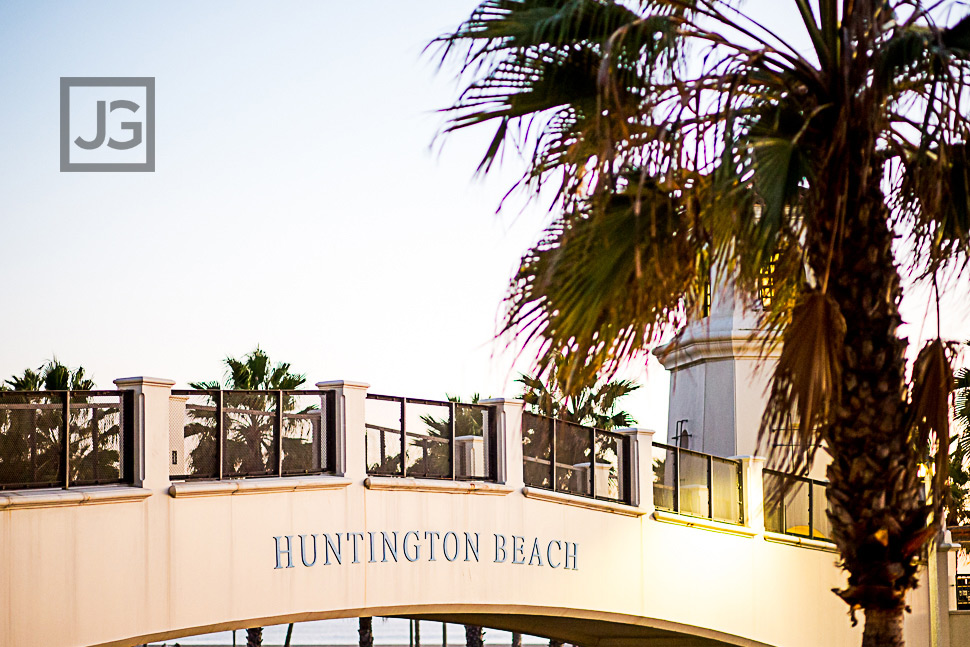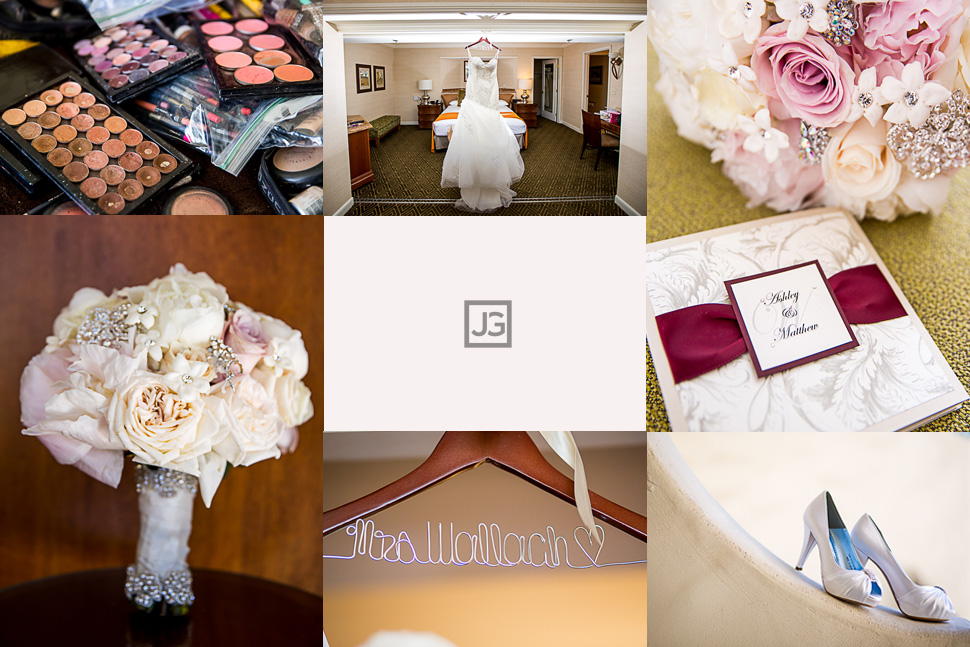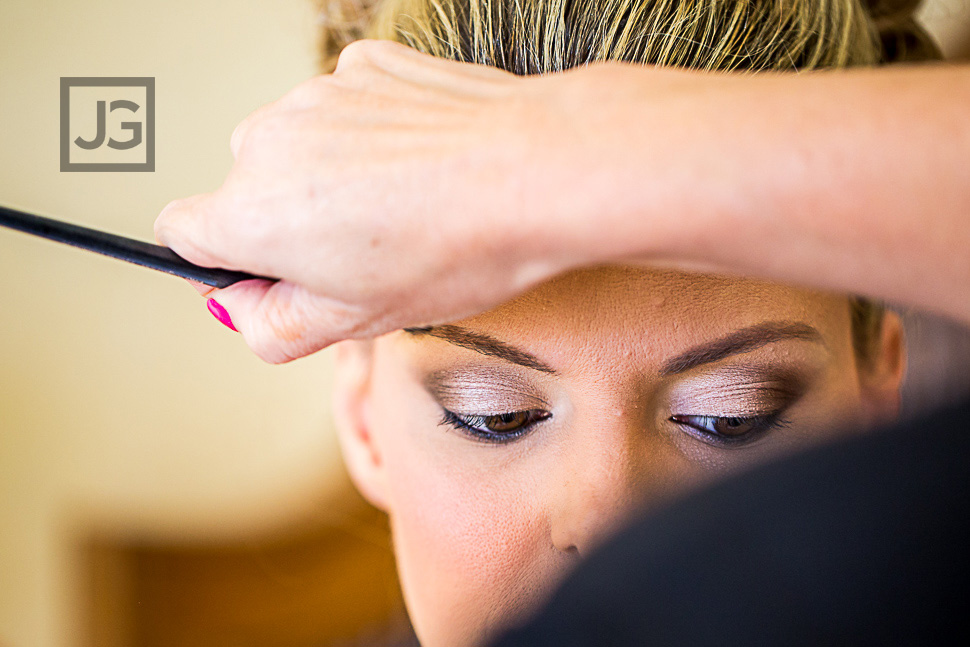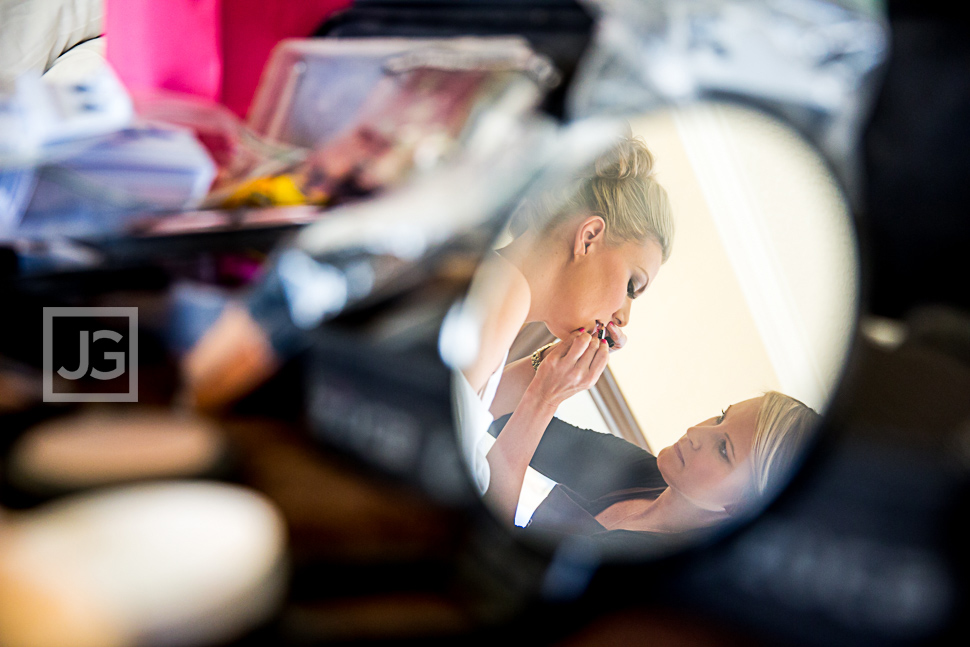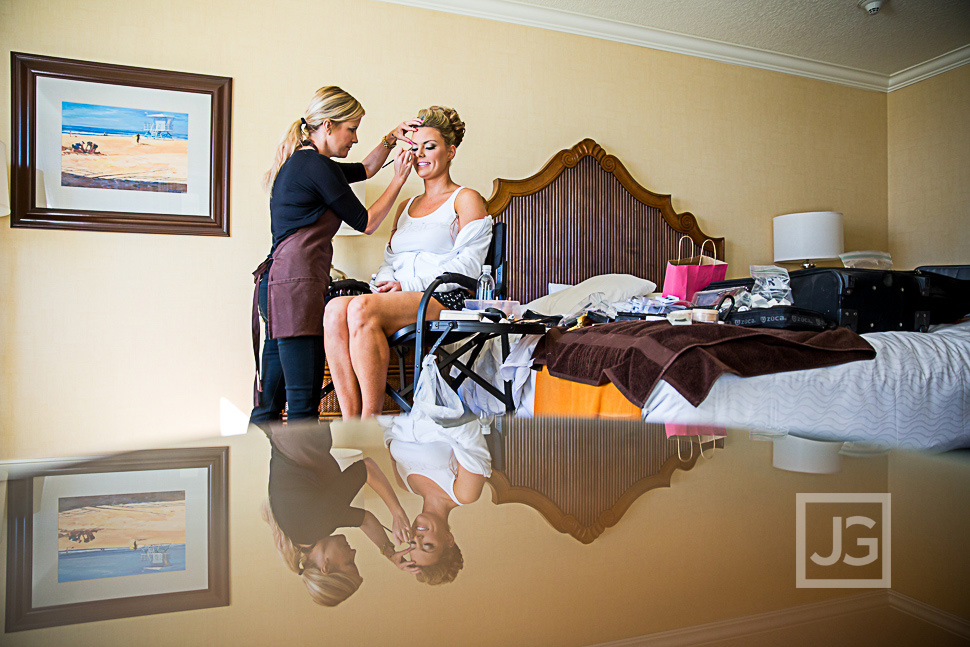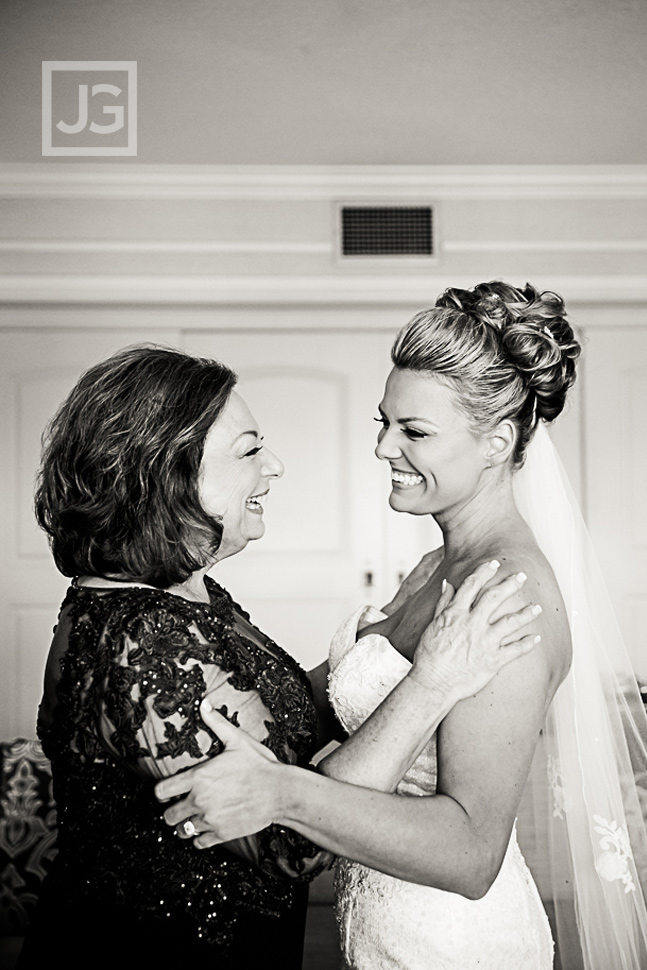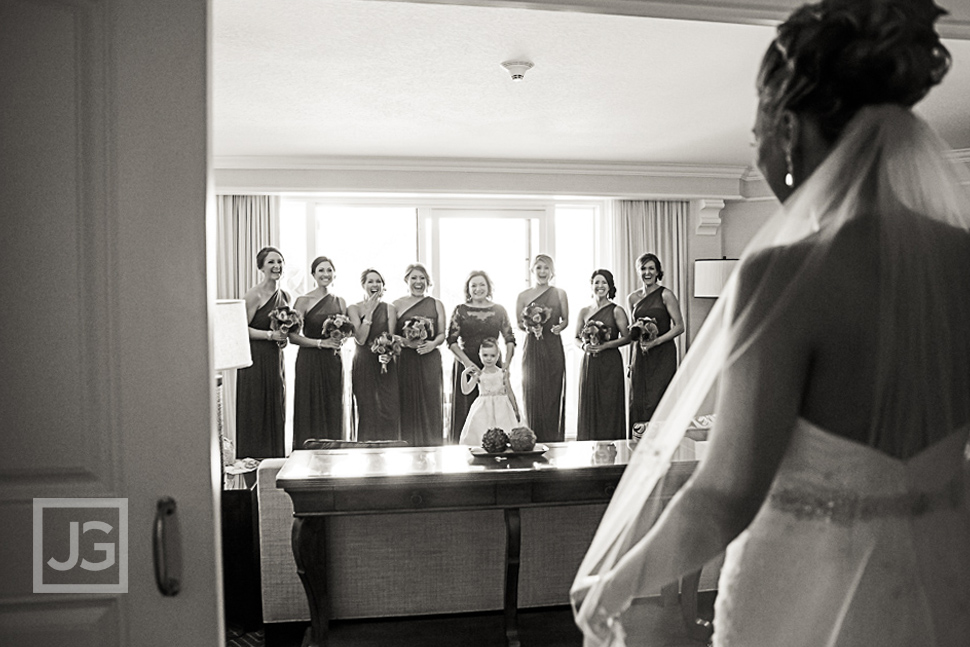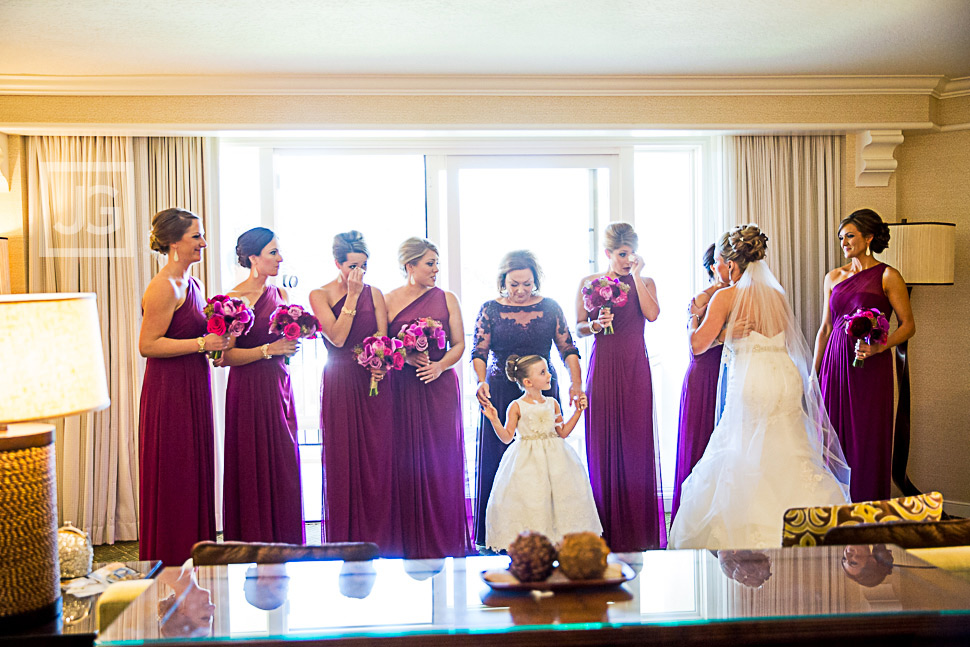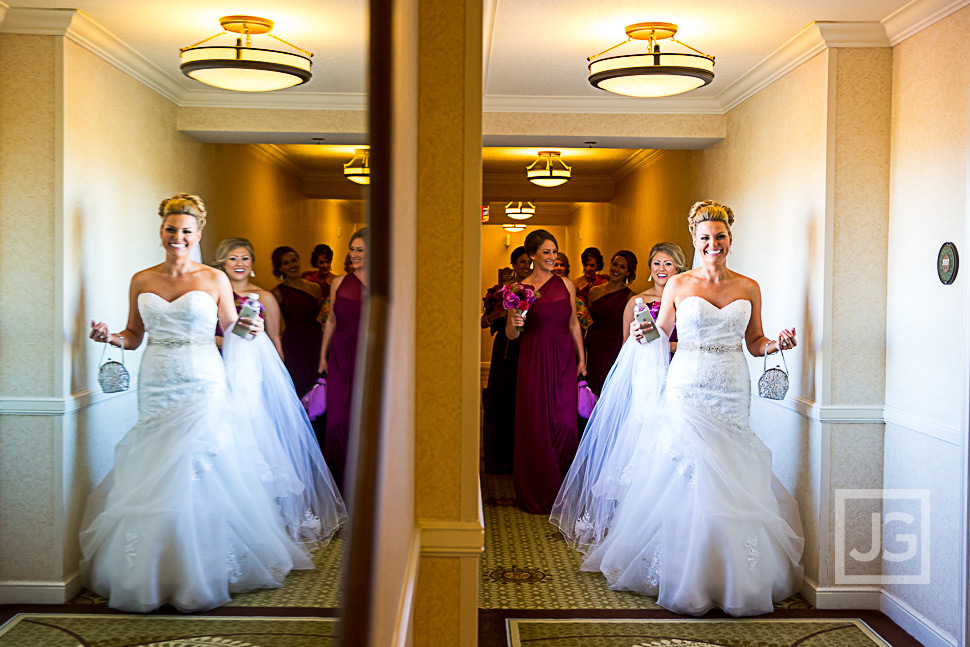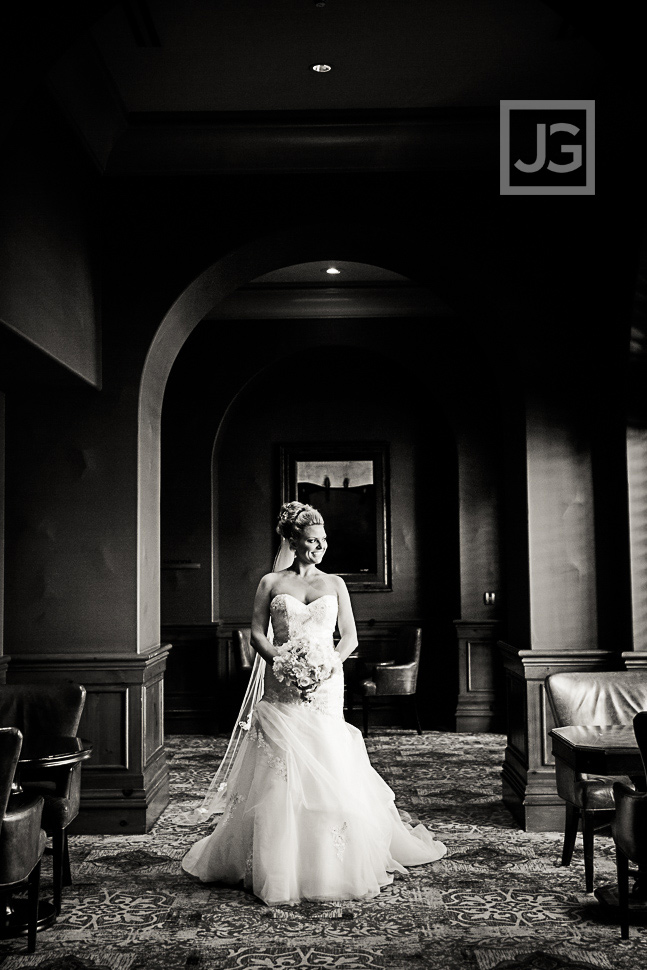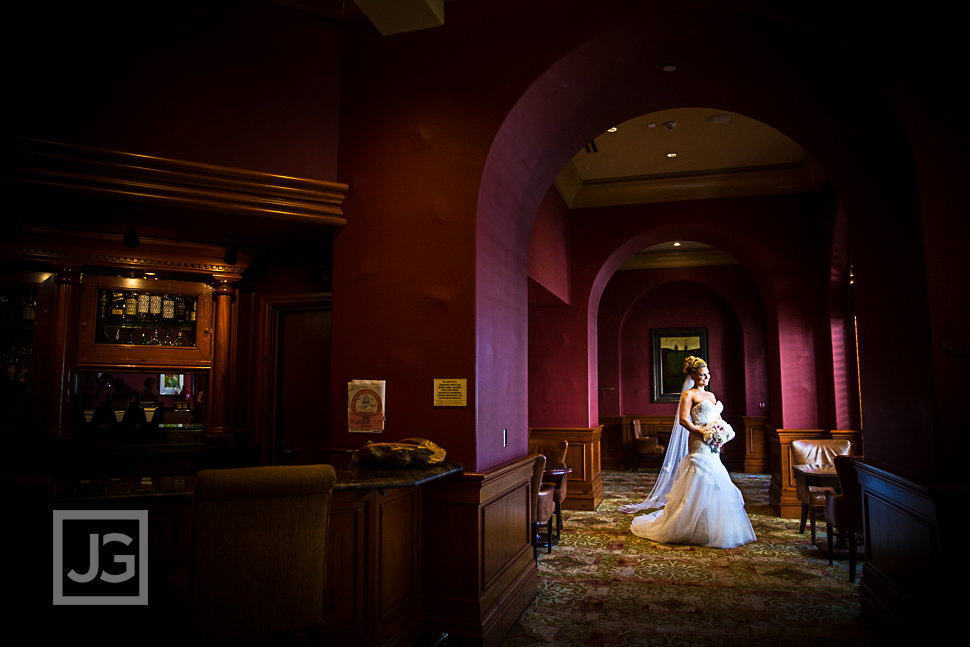 San Antonio Catholic Church Wedding Ceremony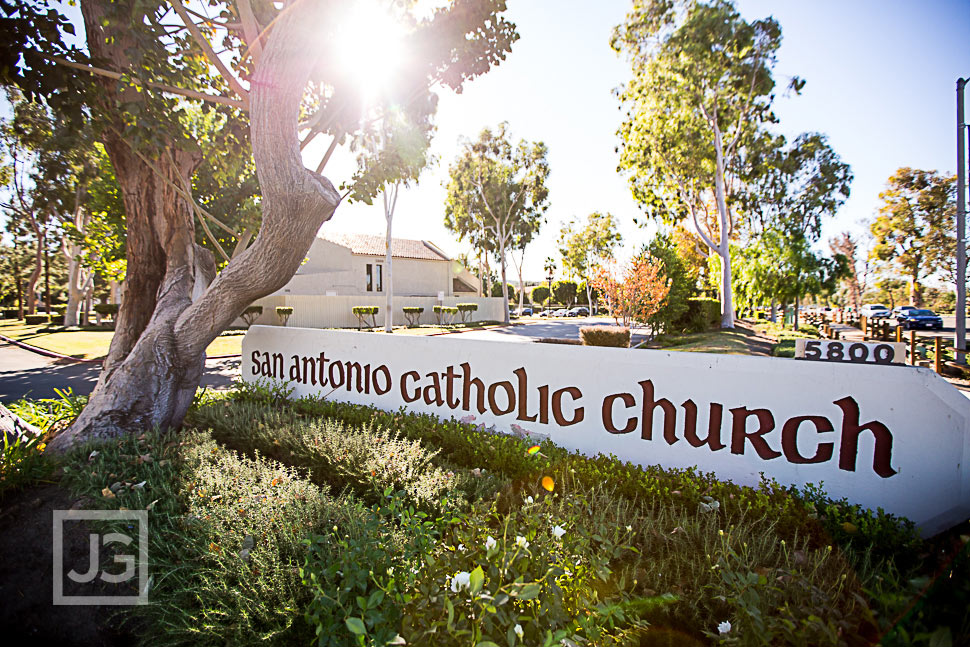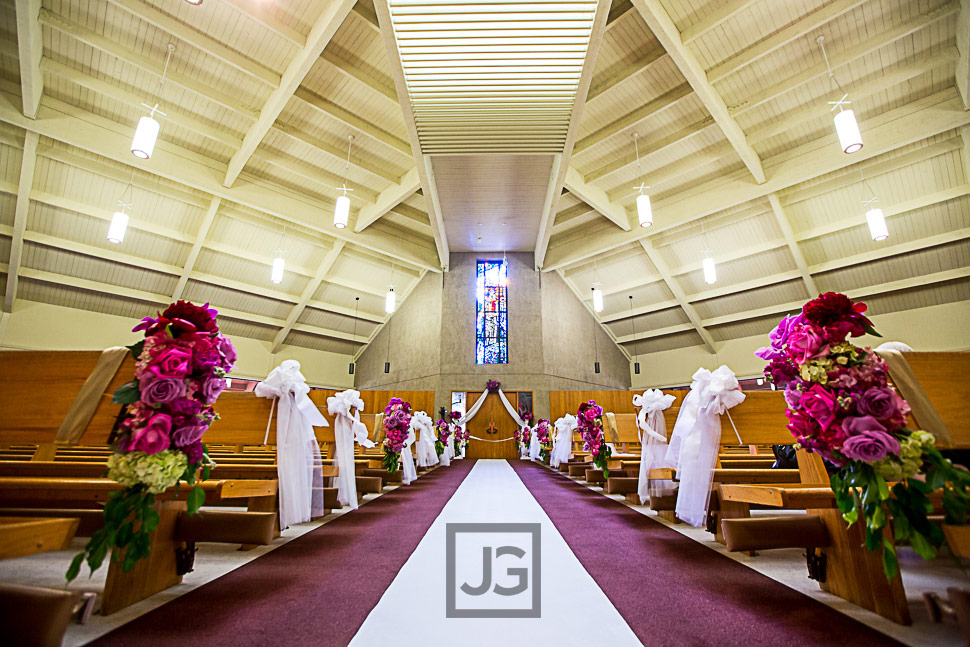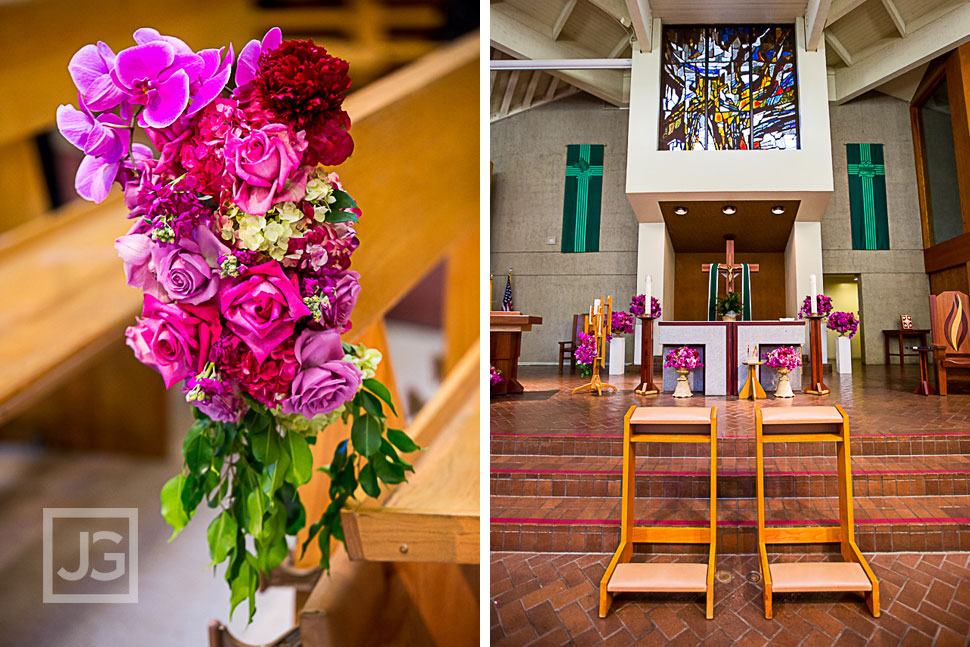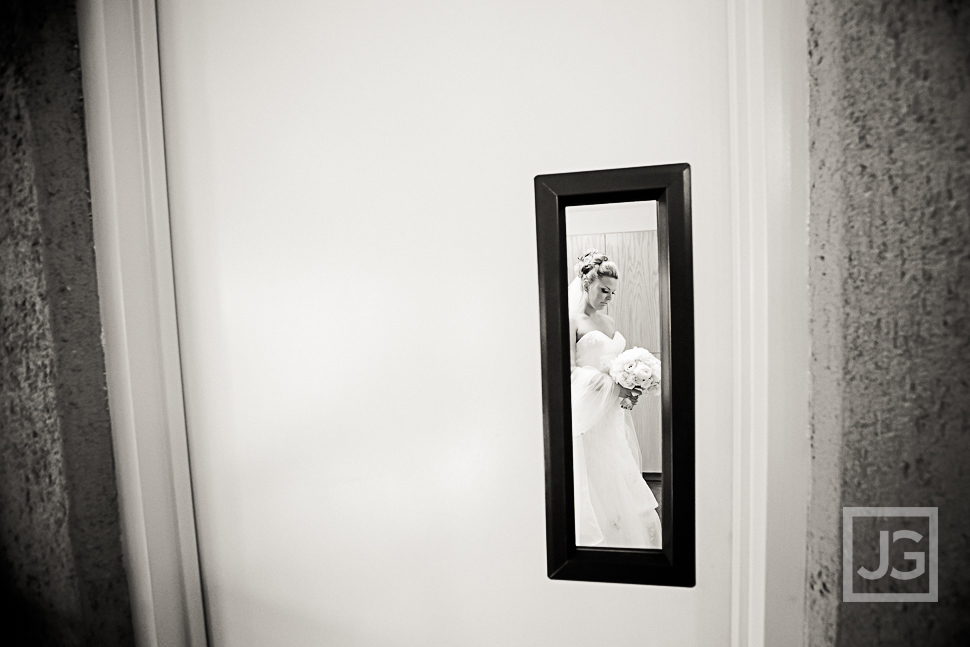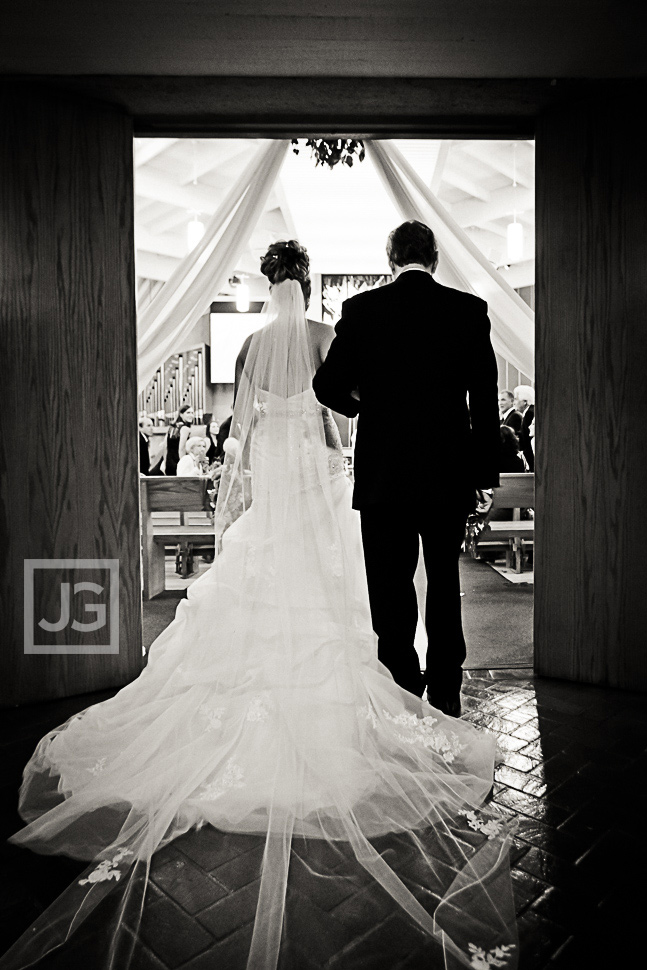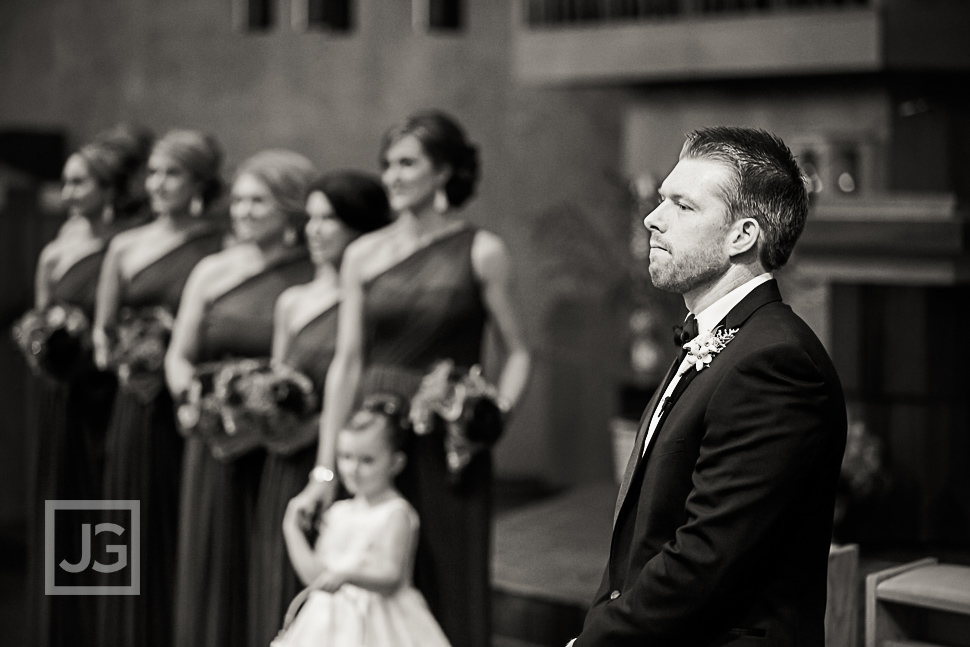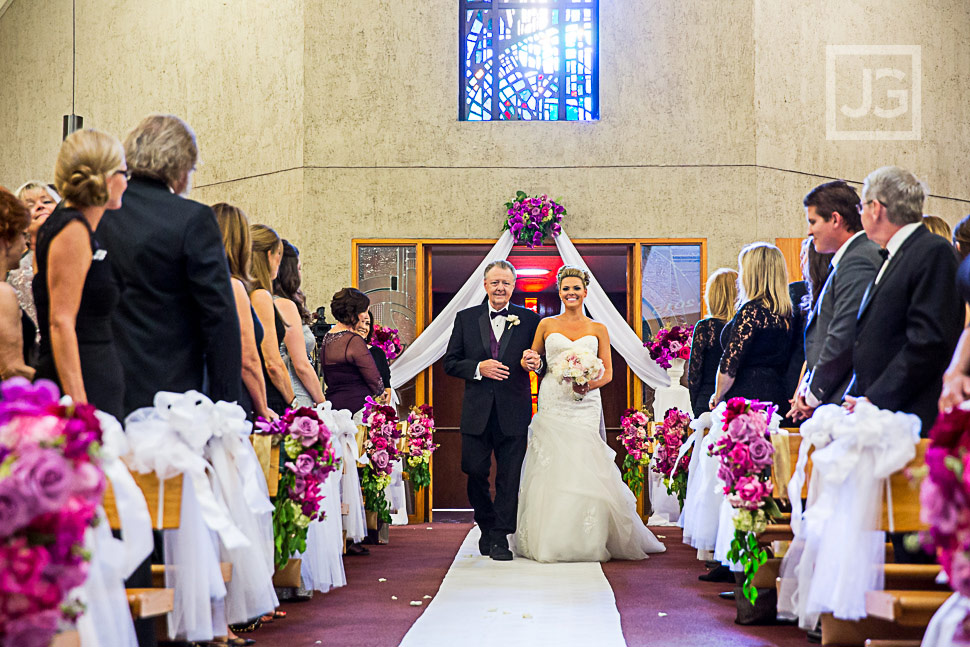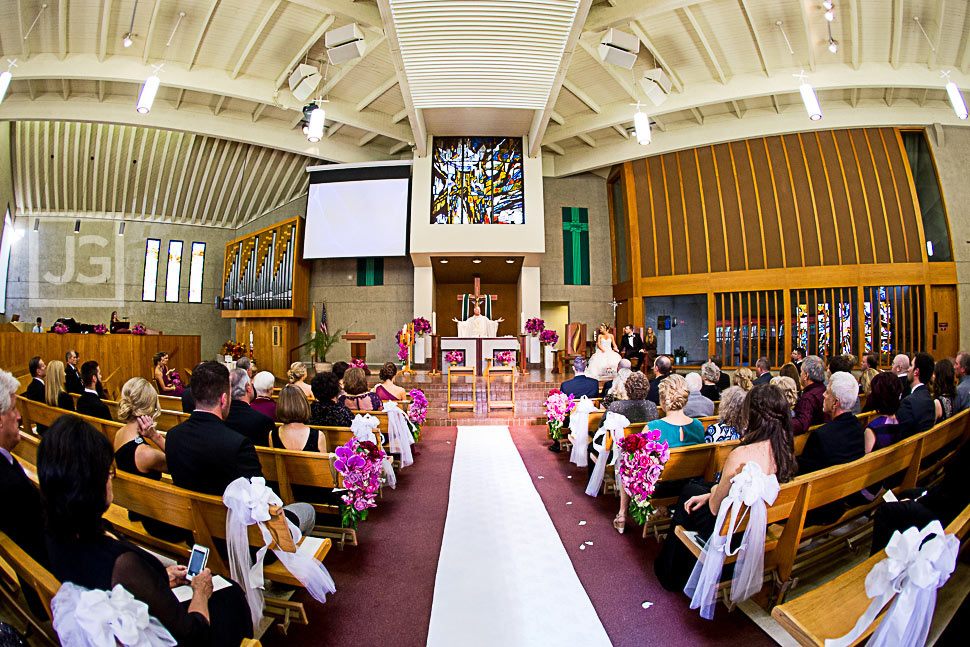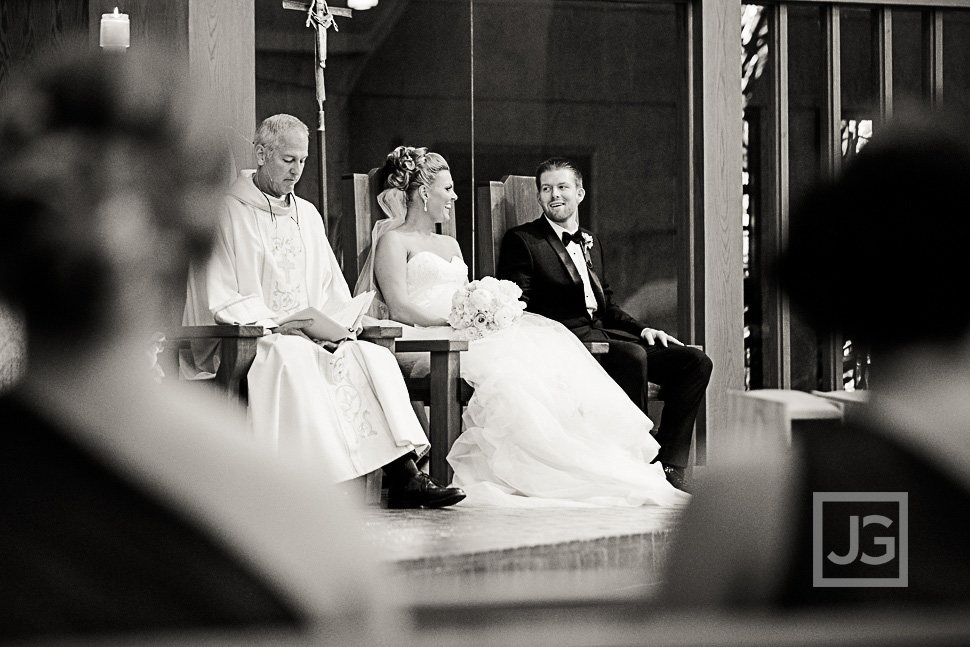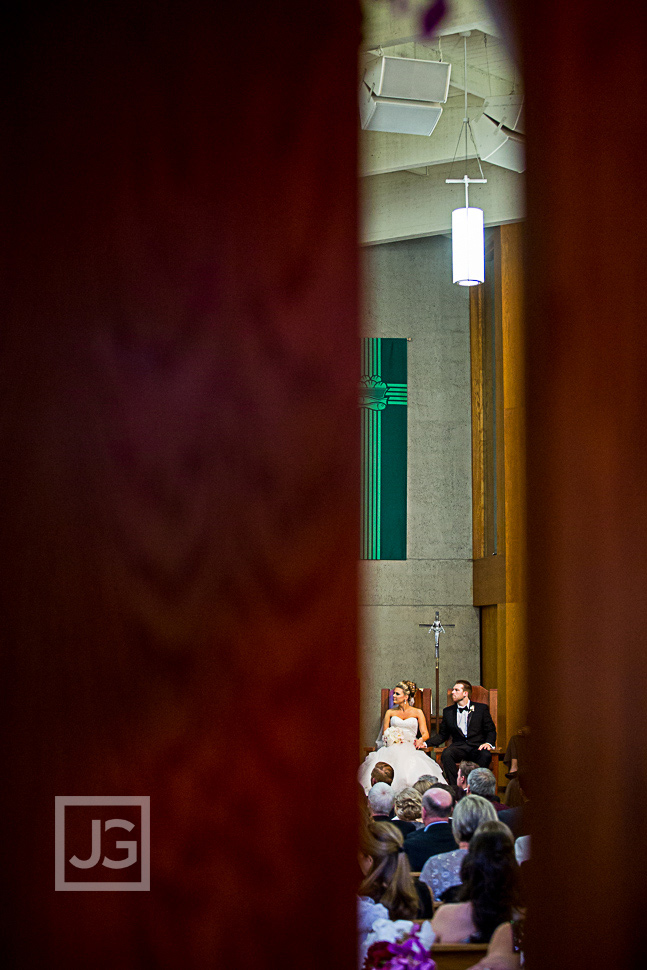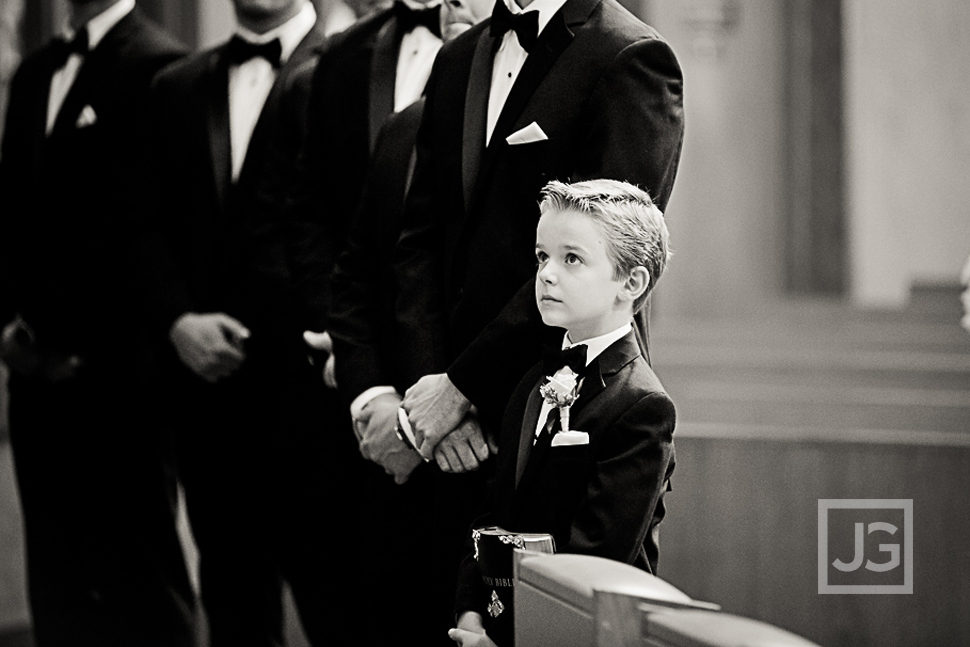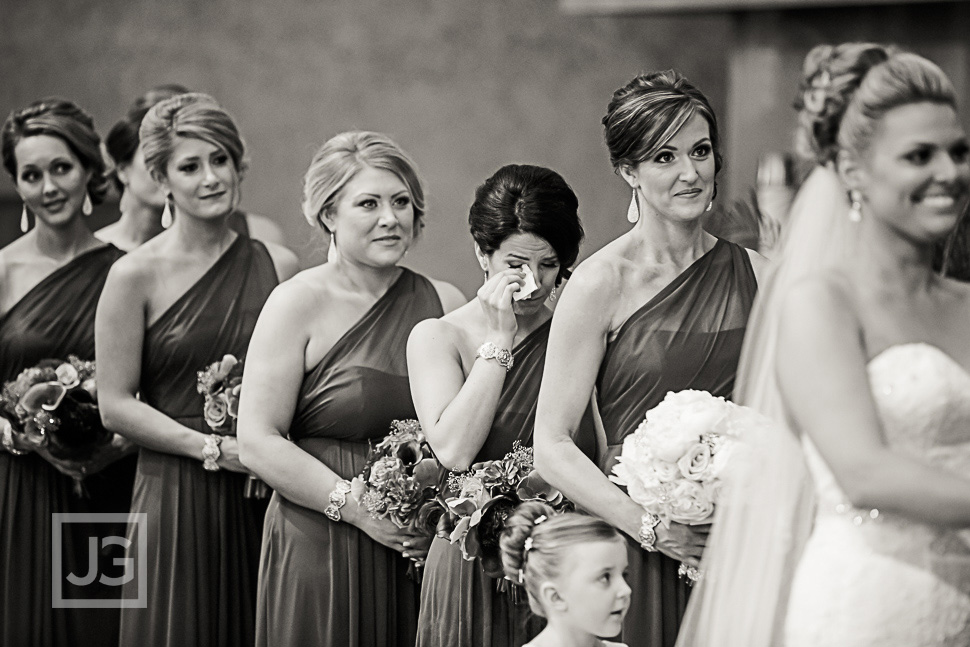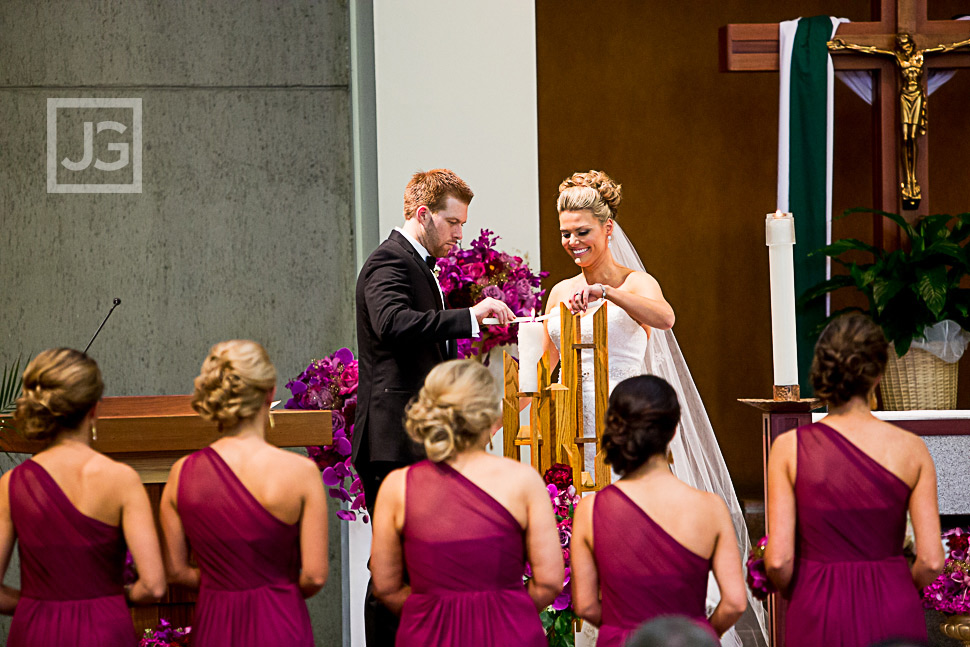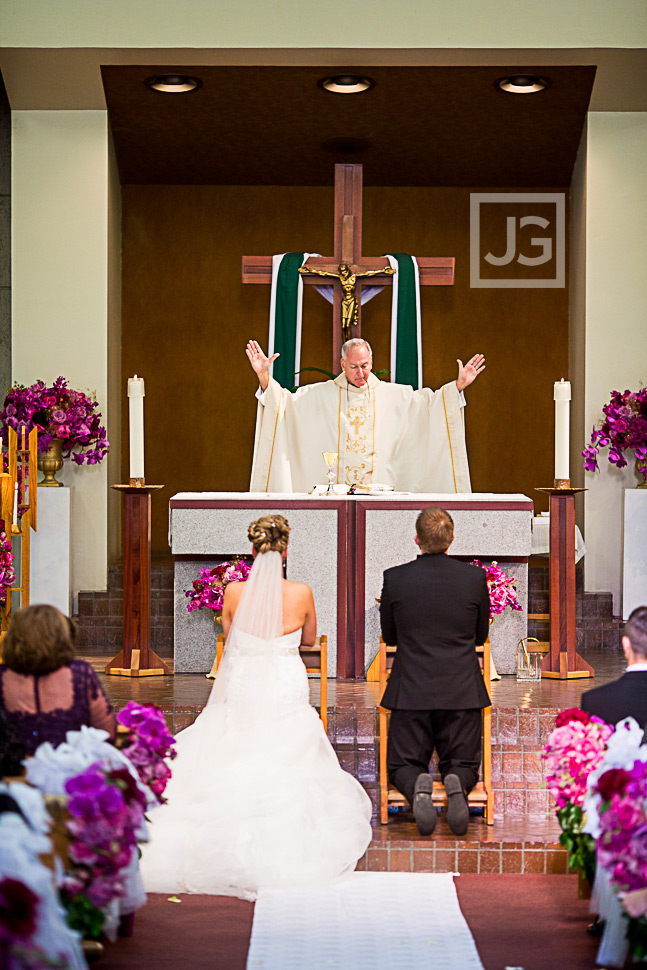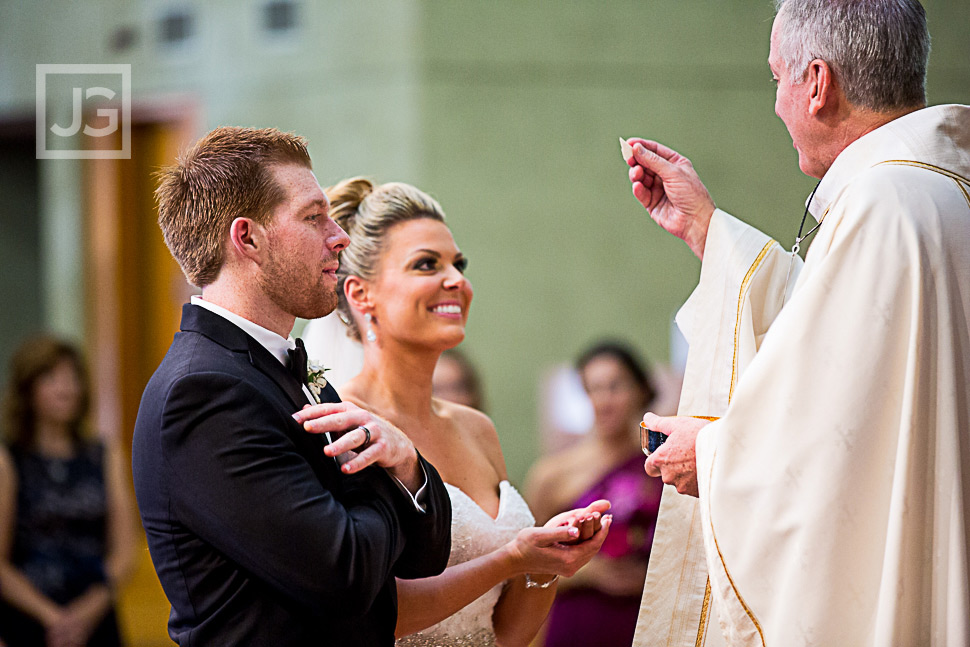 Back to the Huntington Hyatt in Huntington Beach
After the wedding ceremony at the San Antonio Catholic Church in Anaheim Hills, we traveled to the Huntington Hyatt for wedding photography of the bridal party and our beautiful couple.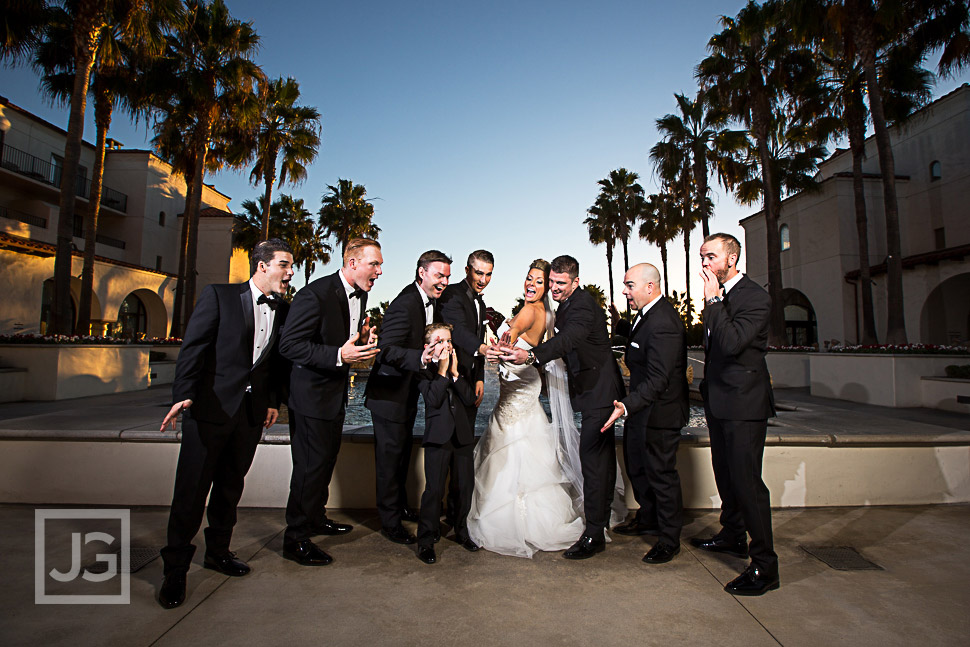 I love these candid wedding photography moments like this one!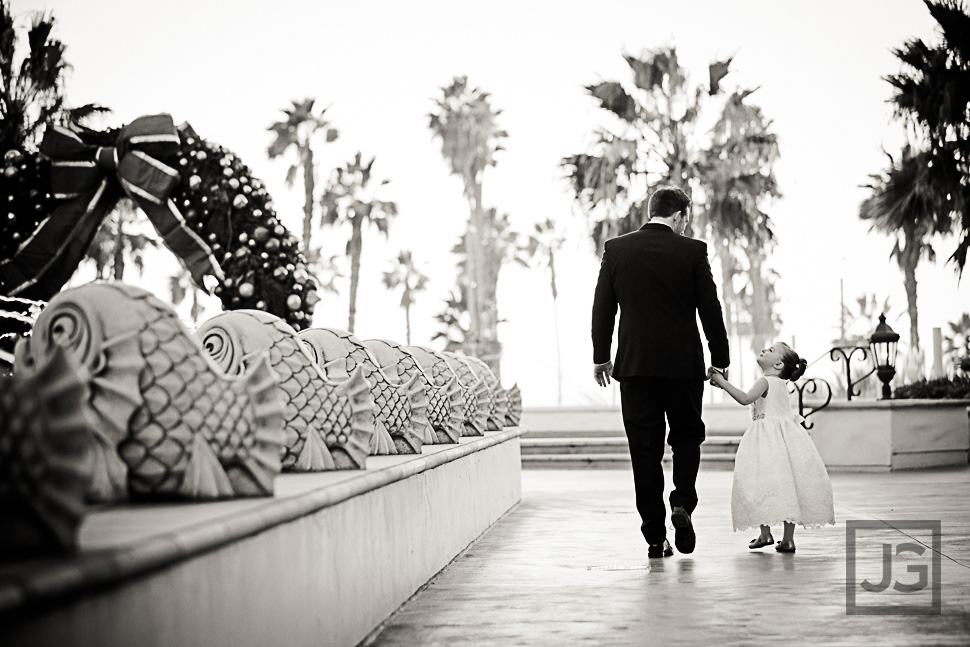 It was before Christmas, so we had some photos where we used the seasonal Christmas decorations at the Huntington Hyatt for some awesome wedding photography opportunities.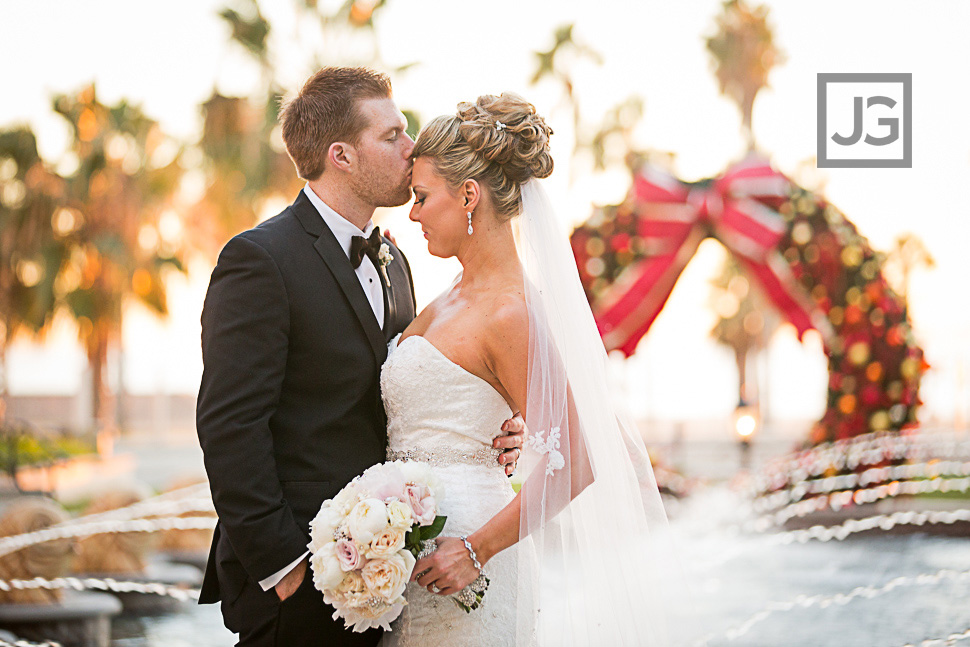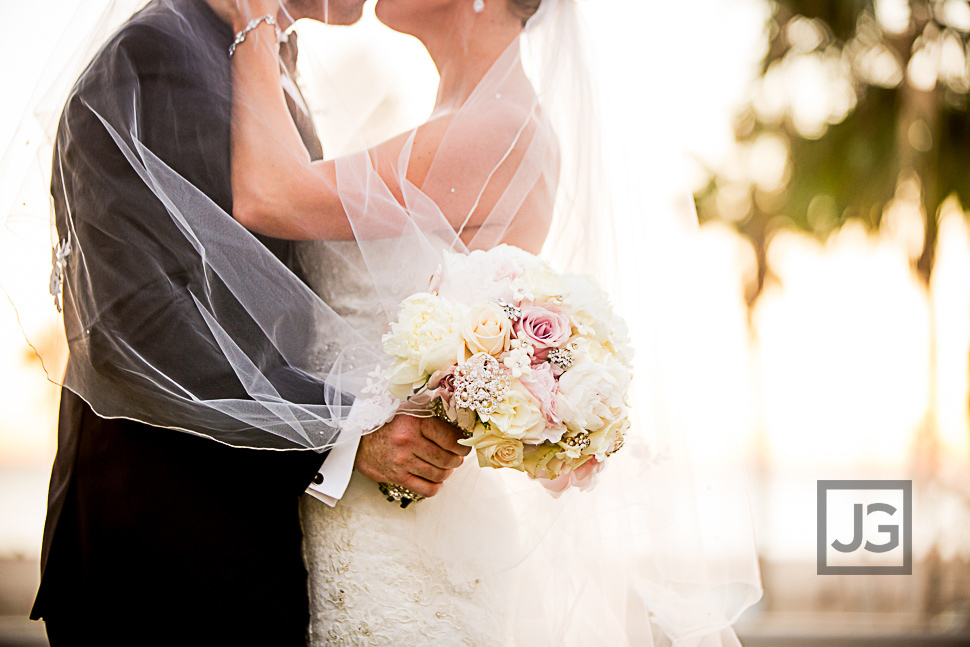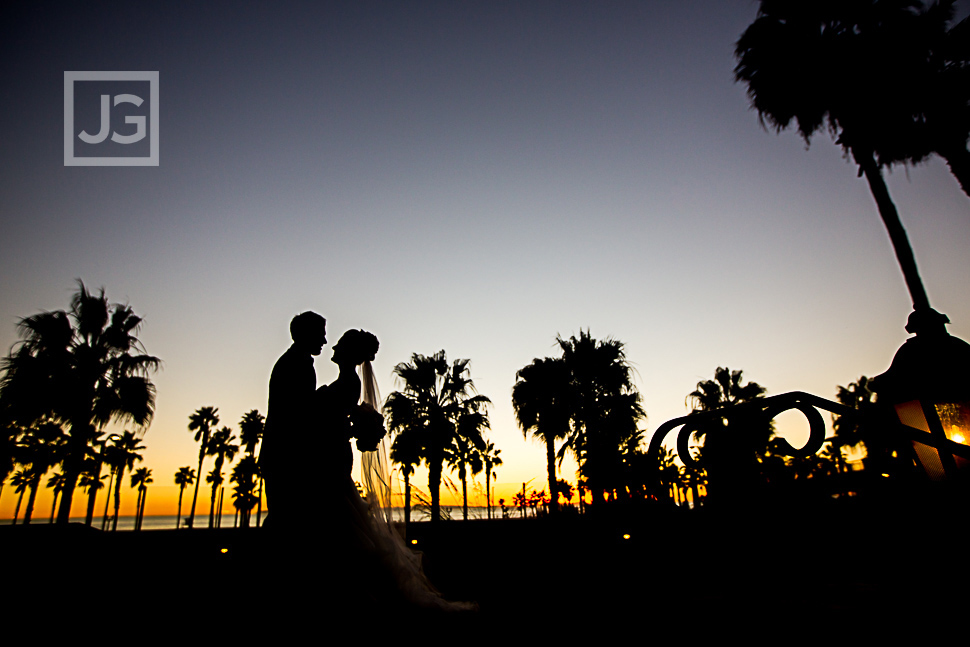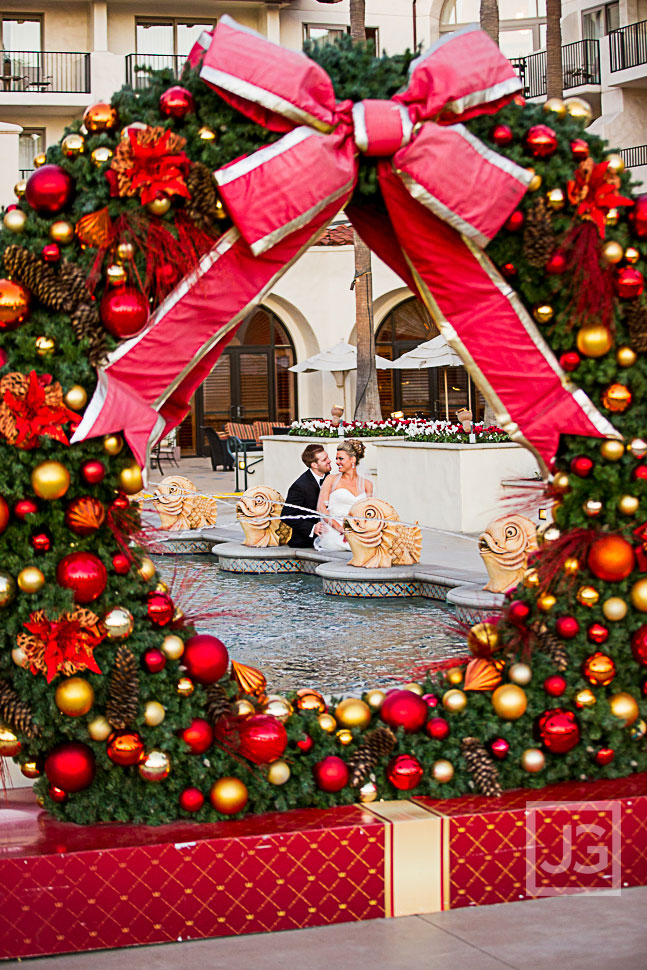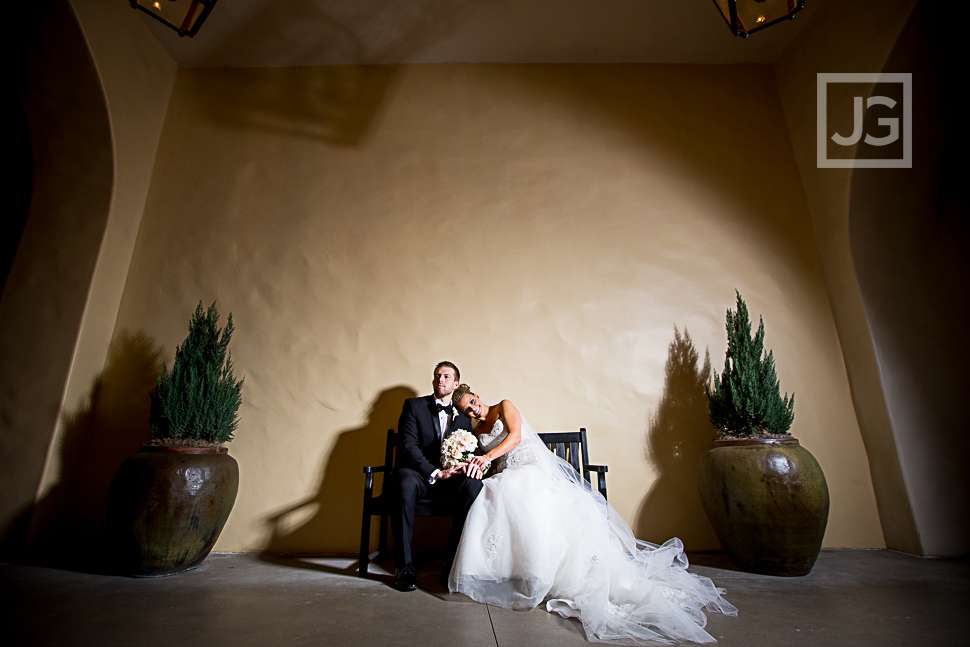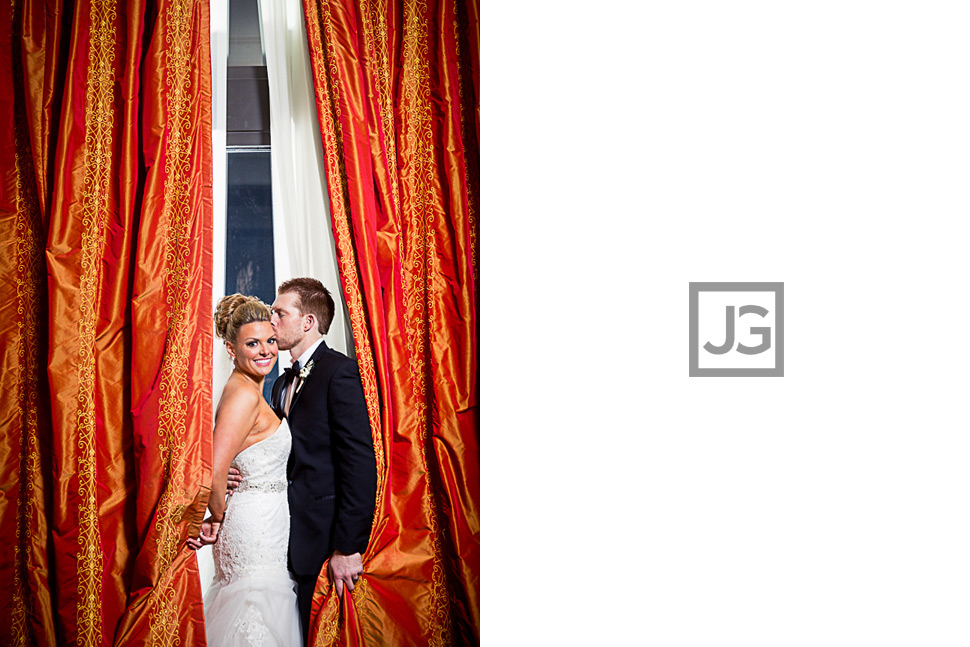 Wedding Reception at the Huntington Beach Hyatt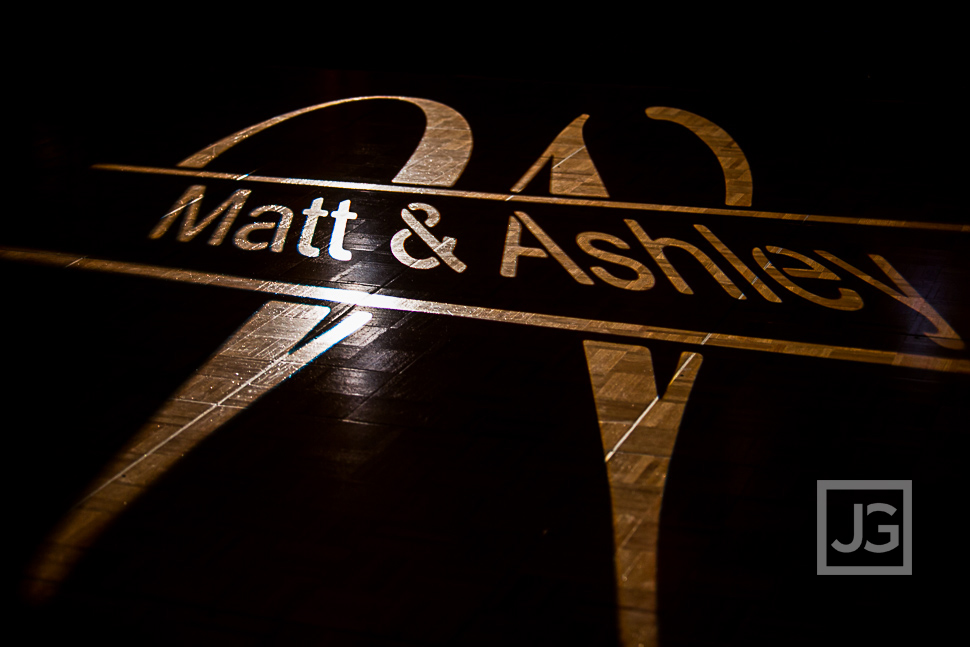 Here a a wedding photo of the banquet hall at the Huntington Hyatt in Huntington Beach.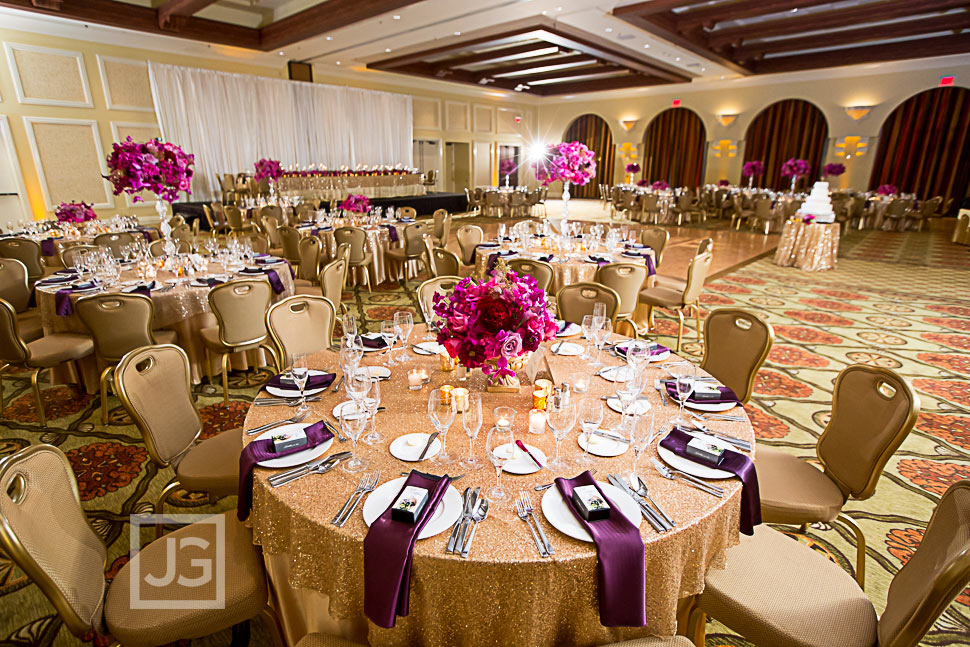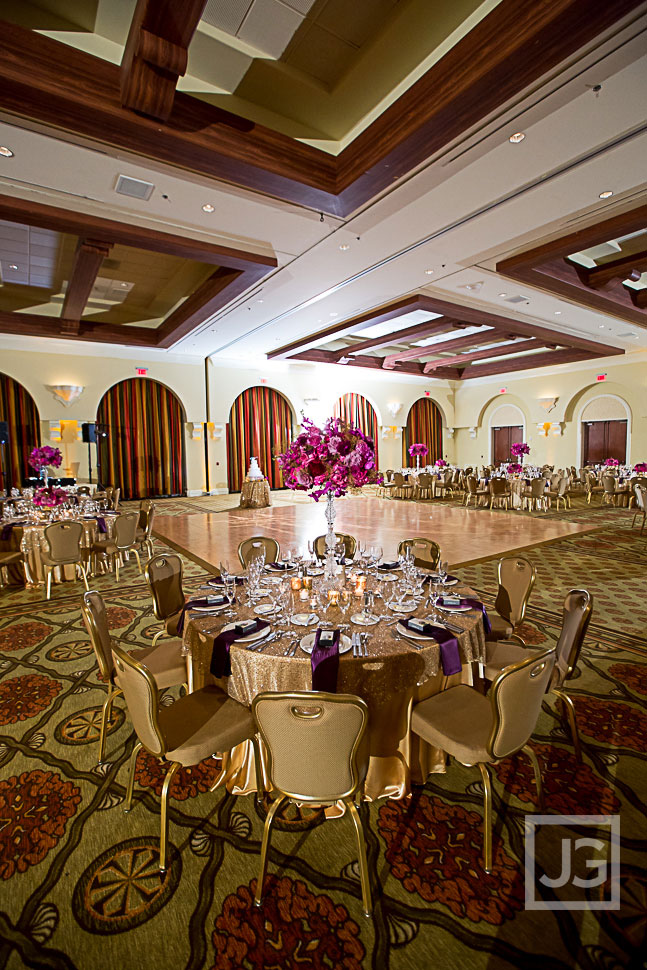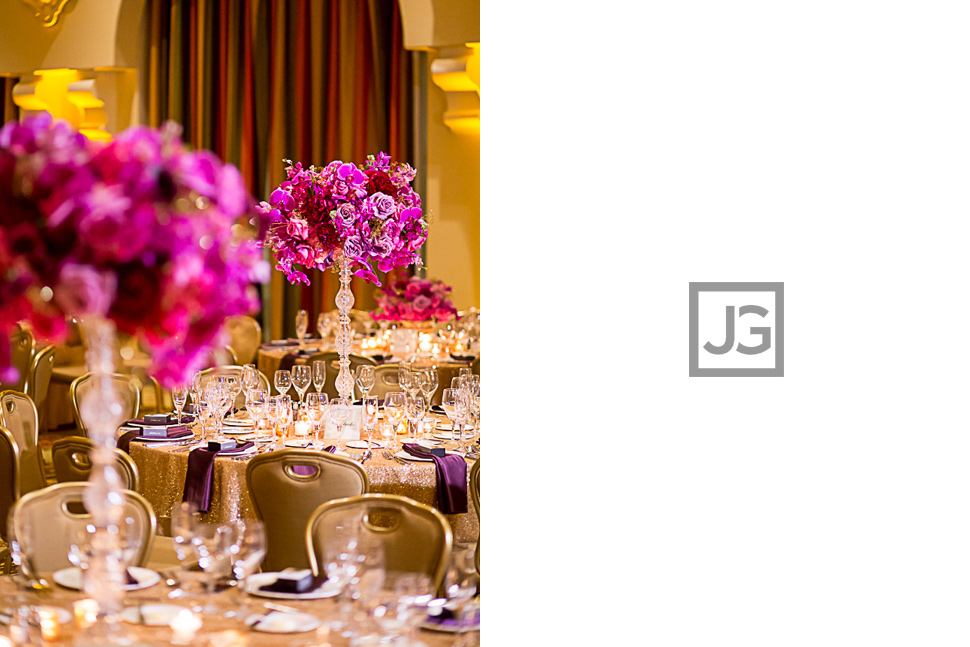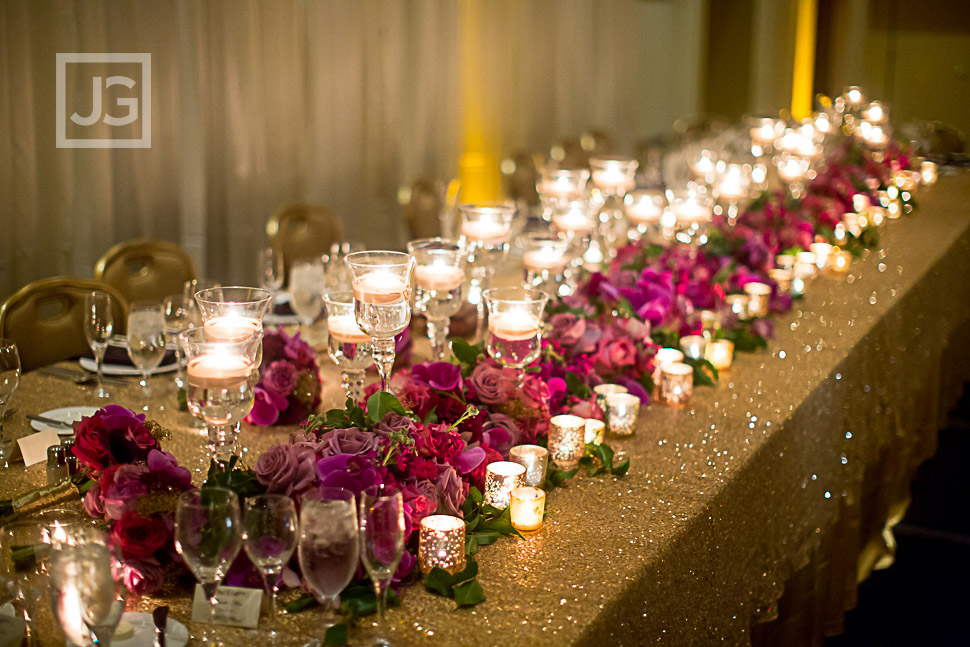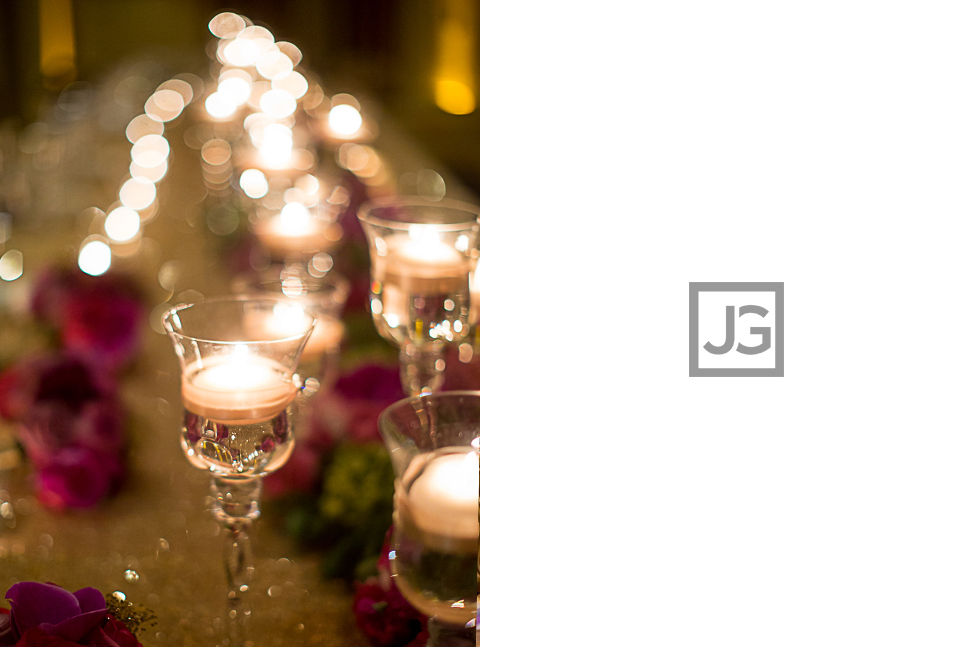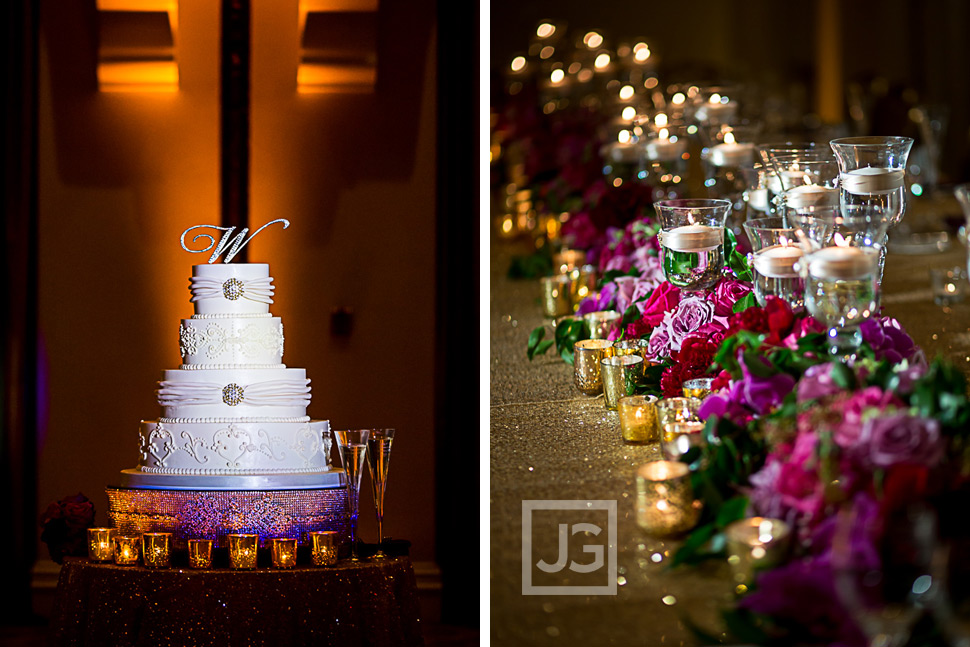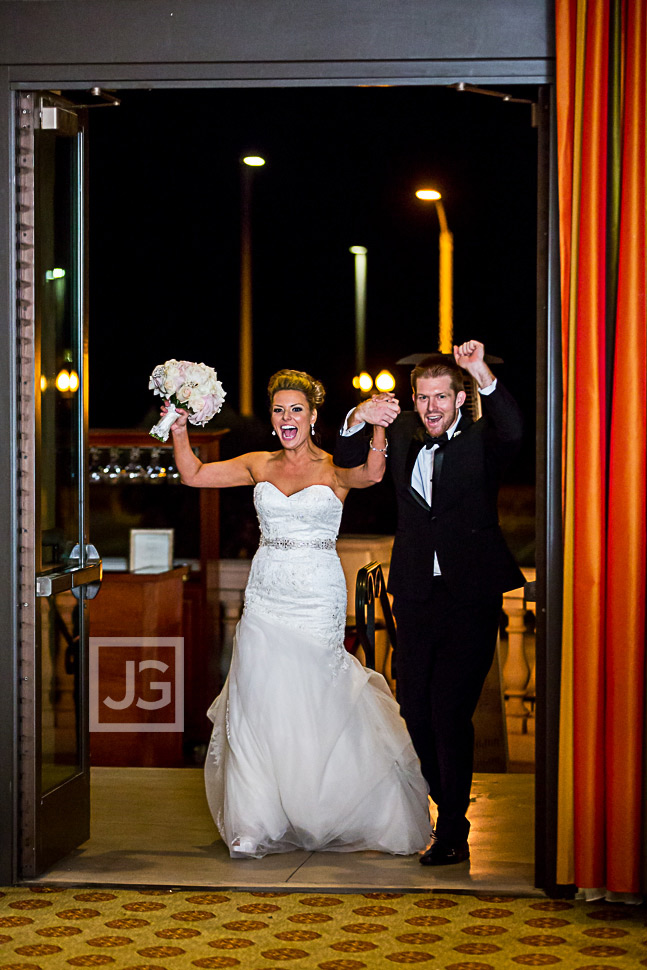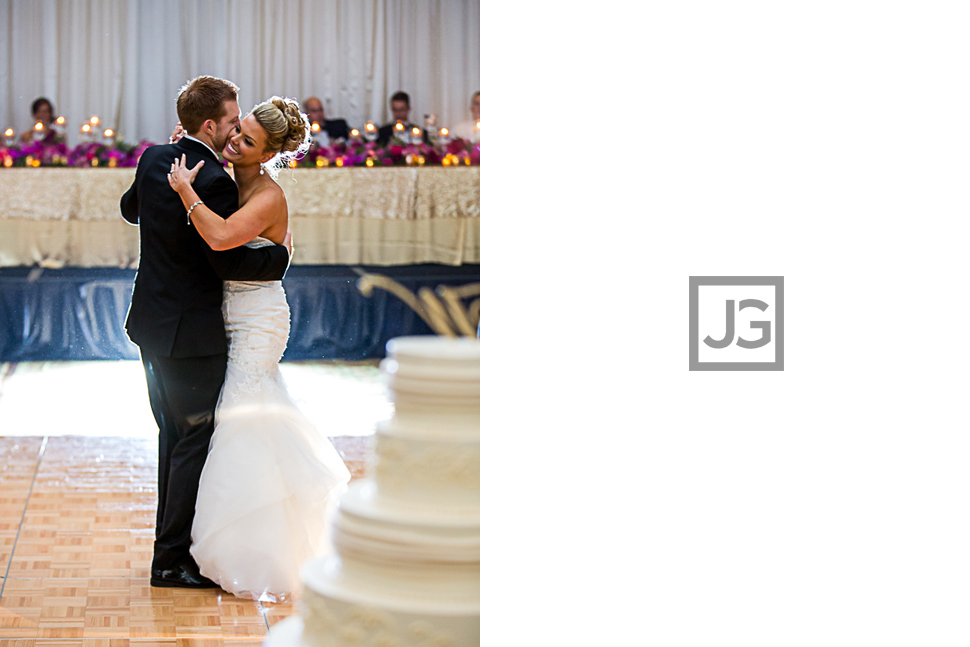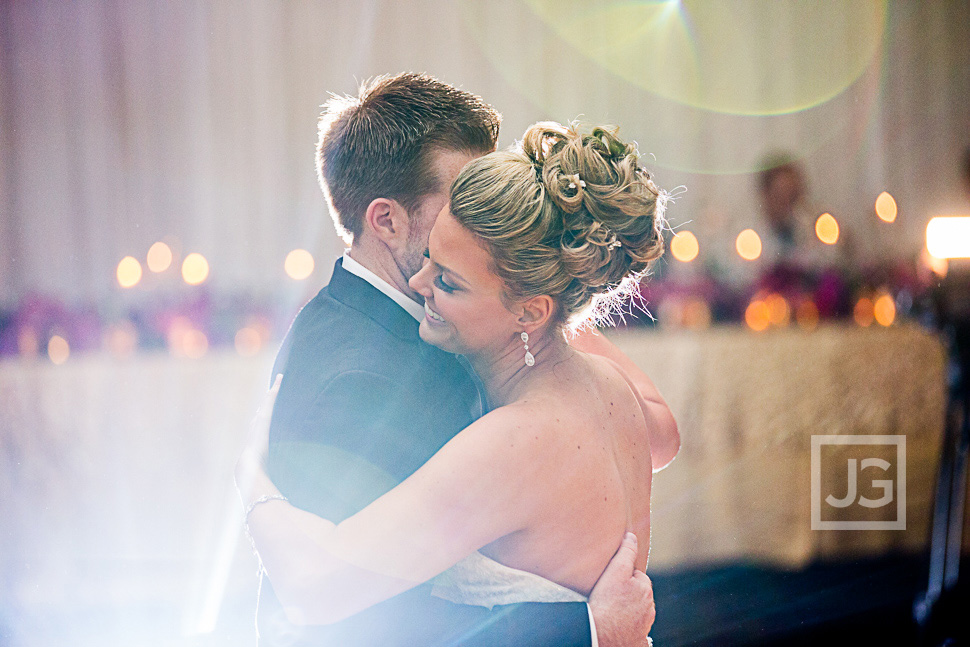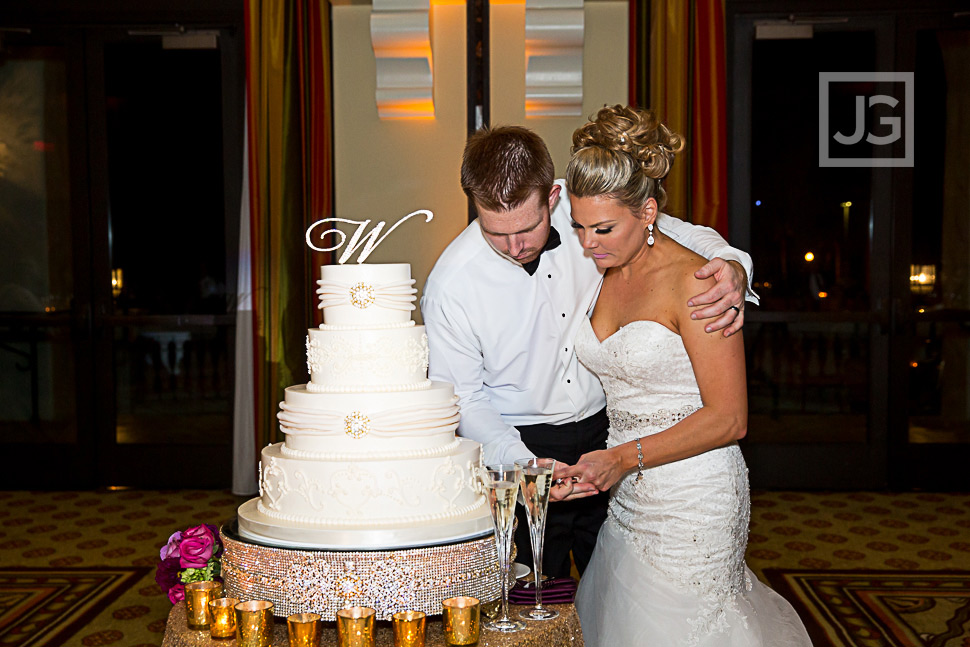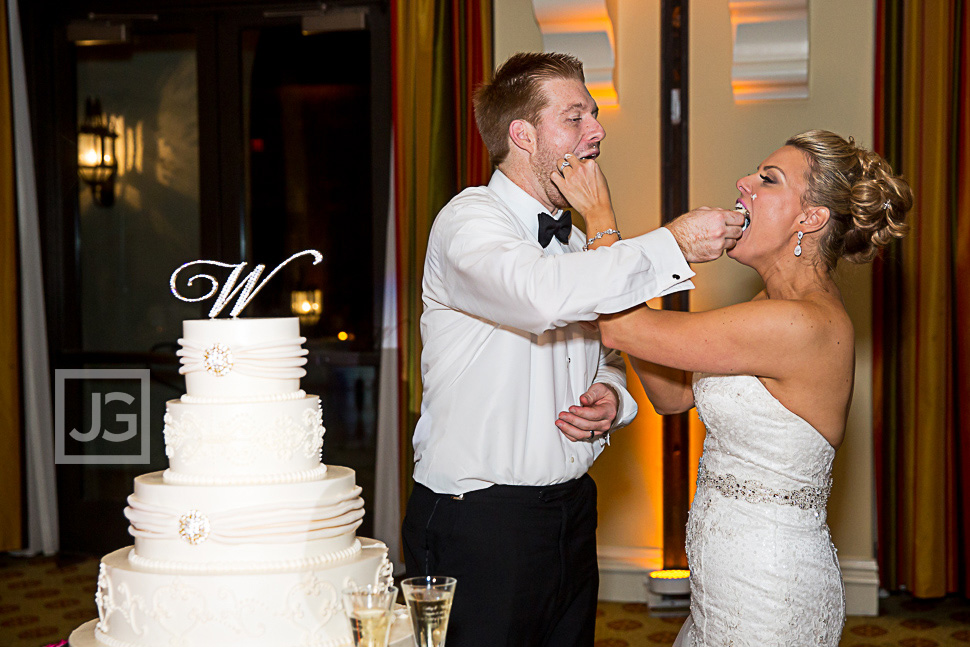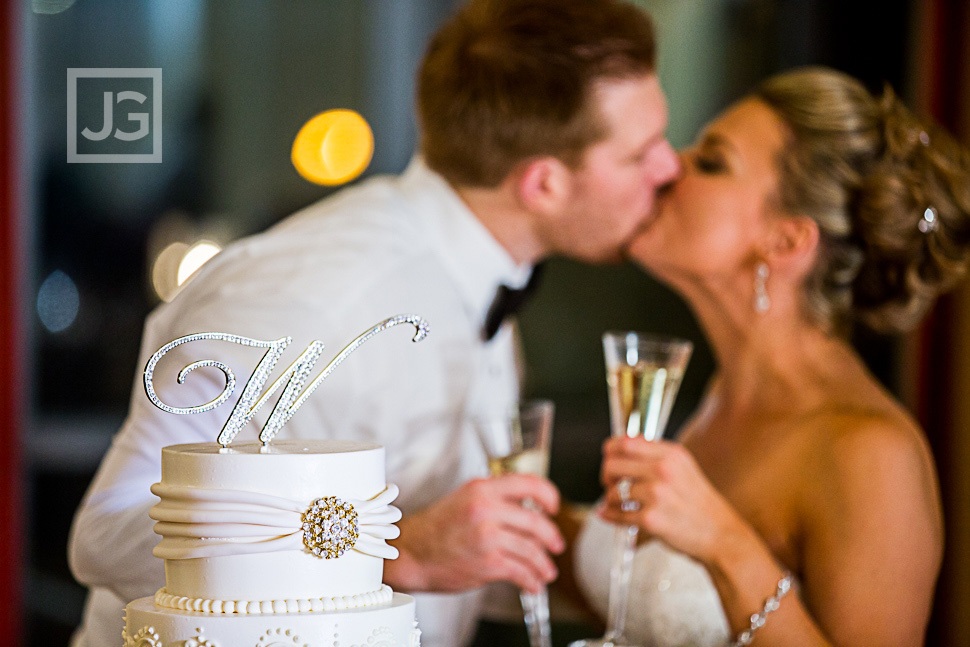 I always love the chance to shoot the entire wedding on the dance floor, which makes it super easy for the DJ to get everyone dancing right after the photo is taken.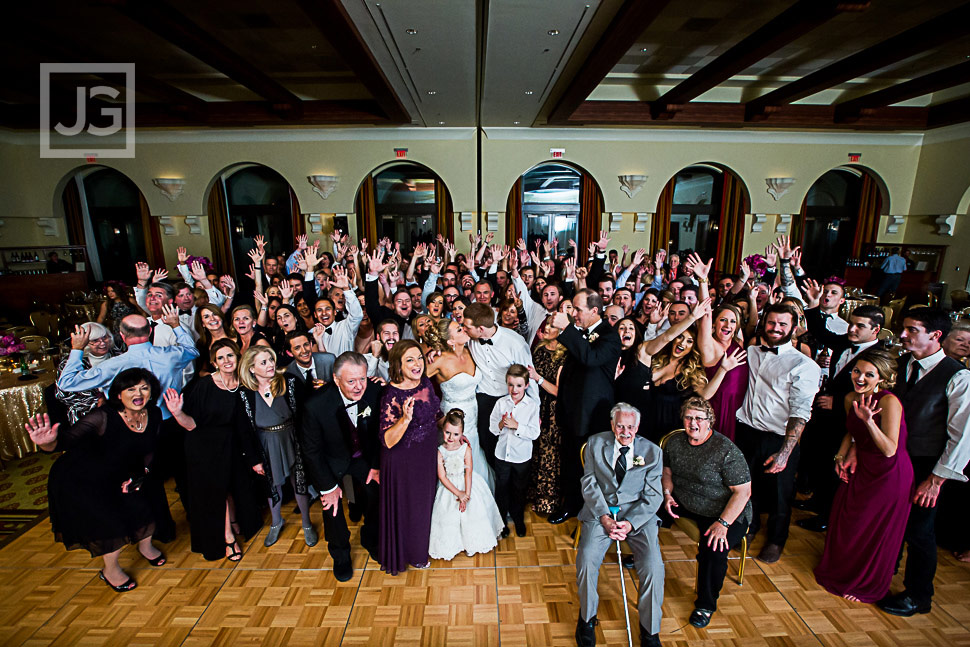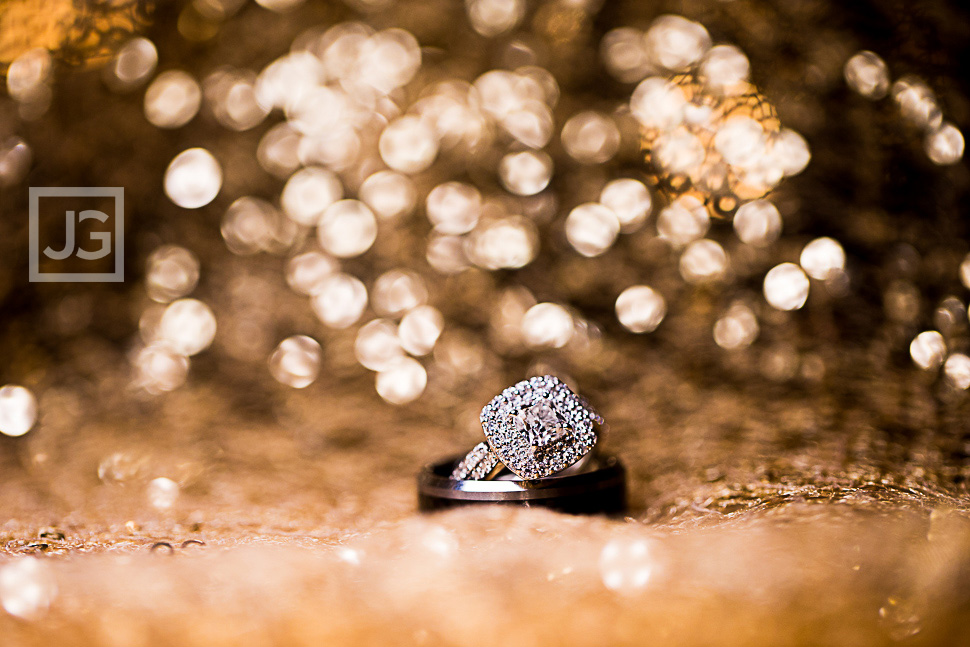 For more examples of Huntington Hyatt wedding photography and Anaheim Hills wedding photography, check out the rest of our blog. If you are interested in booking us, make sure to check out our wedding photography prices and packages that are posted online and up to date.