So when we met with Nancy and Jon, they threw out the idea of doing our engagement photo session at Sequoia National Park, which we got really excited about.  Not only is Sequoia a BEAUTIFUL place, but there is almost no light pollution at all.  Light pollution is the biggest enemy of nighttime astrophotography of the Milky Way, since only the brightest of stars will show.  But when you are out in the middle of nowhere, all of the little stars come out and you can finally see the Magellanic clouds of the Milky Way.  So we started the shoot in Sequoia, hitting up many of the amazing sequoia trees.  We actually scouted out the park the day before (all good wedding and engagement photographers scout locations as part of their job) and found many photogenic locations to shoot at, from scenic glens surrounded by towering trees to roots hanging out of a fallen behemoth of a tree trunk.  After that we headed to Moro Rock to get some sunset photos.  Then we got dinner with Nancy and Jon to pass the time (to give time for the Milky Way to rise), after which we were able to get some astrophotography with the Milky Way! So look below for Sequoia engagement photography.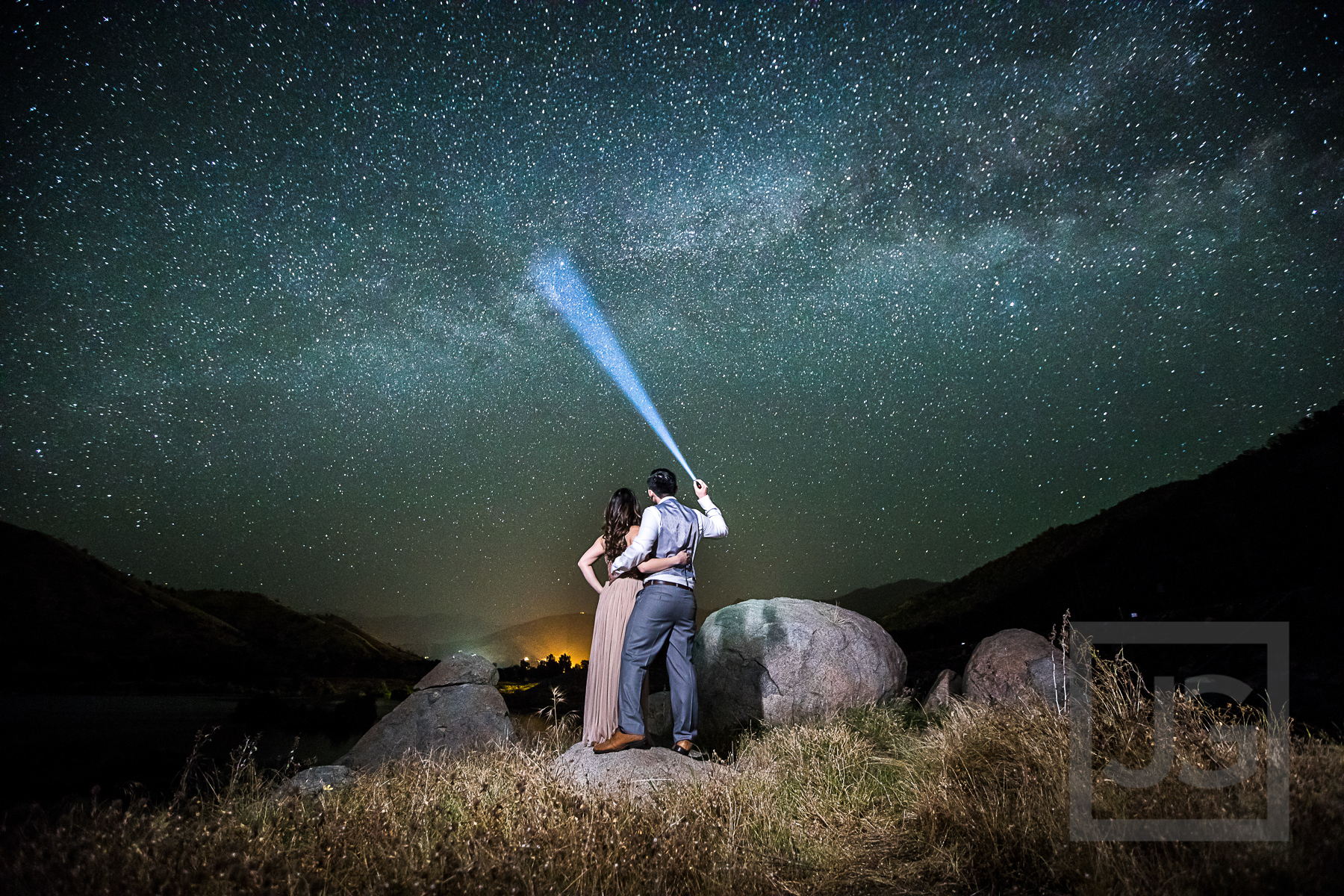 Sequoia Engagement Photography
For more scenic travel destination engagement photography, check out the rest of our blog.  This session was at Sequoia National Park, Moro Rock, and Three Rivers, CA. It showcases astrophotography with the Milky Way, using light painting and other techniques to pull out the couple amongst the stars.
Sequoia is an ideal location for astrophotography due to it's remote location, which makes it less afflicted by light pollution from urban areas. It similar to other "dark" areas, such as Joshua Tree, the Mojave Desert, Death Valley, and the Salton Sea. When getting photos of the Milky Way, this is one of the major considerations and factors in executing the shoot.