It really made my day when I got the email from Brandon & Dalana asking for me to shoot their engagement photos. "We really love your engagement photos and were wondering if you would be available for an engagement shoot.  Sorry for the last minute notice but seeing your photos made us change our minds about some things 😉 ."  I am extremely flattered to receive such a sweet compliment. I'm so happy that our photos speak more than words, but more importantly our couples believe in us, they trust that we can capture their happiness and freeze that moment forever.  So read on for more about our Los Angeles engagement photography session…
Graffiti in the Art District
At first Dalana and Brandon were a bit apprehensive about doing a photo shoot but loosen up within the first few minutes. They both were a bit nervous since it's their first time doing a photo session, but their natural perfect ease with each other has me in awe and I kept snapping away… frame after frame of two lovers in love.
We did their engagement photos in Downtown Los Angeles. I love, LOVE Dalana's red dress against these backgrounds. And that's one of my advice for all brides during an engagement. You want to pick a color that makes you "pop".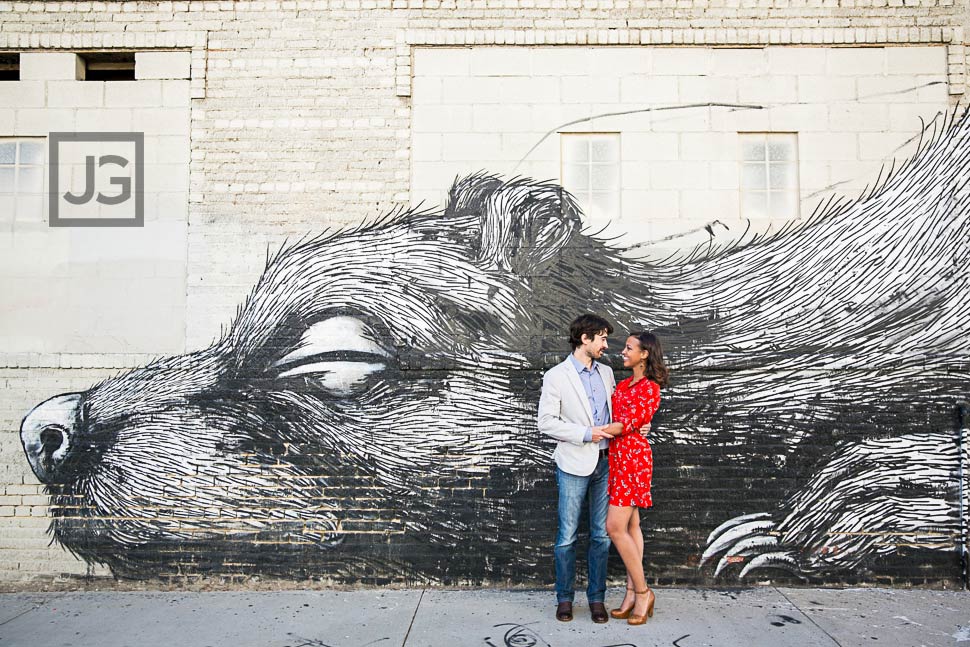 Oh, you know… just a normal Sunday afternoon chillin in front of a big ape mural. 🙂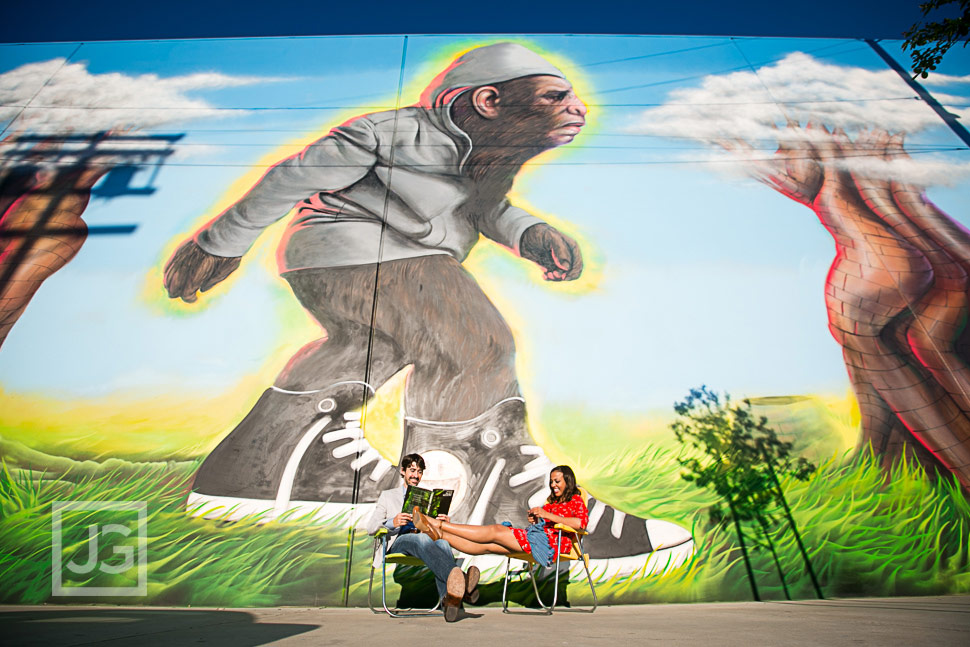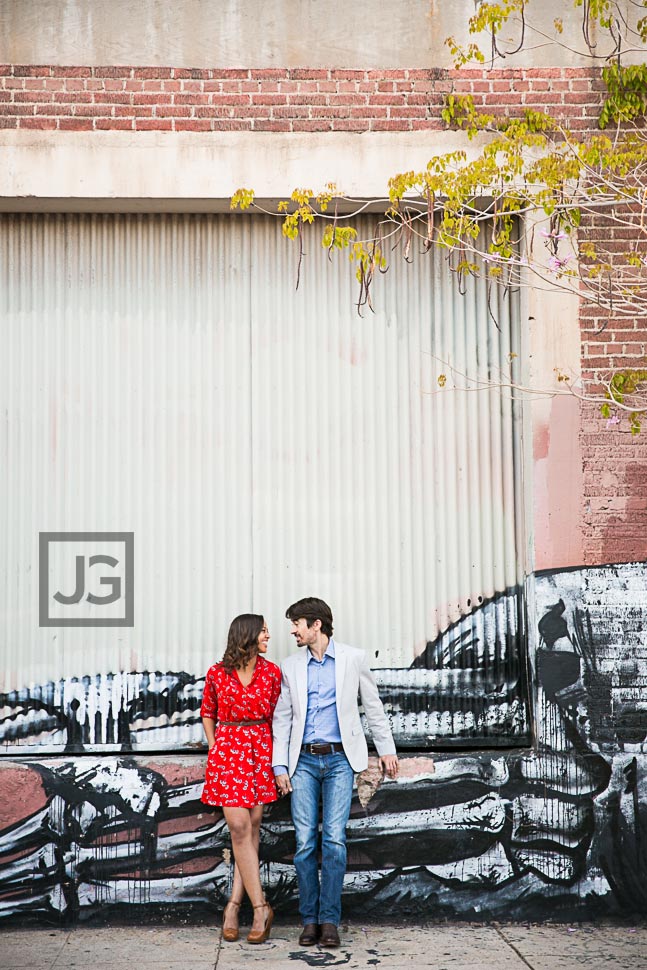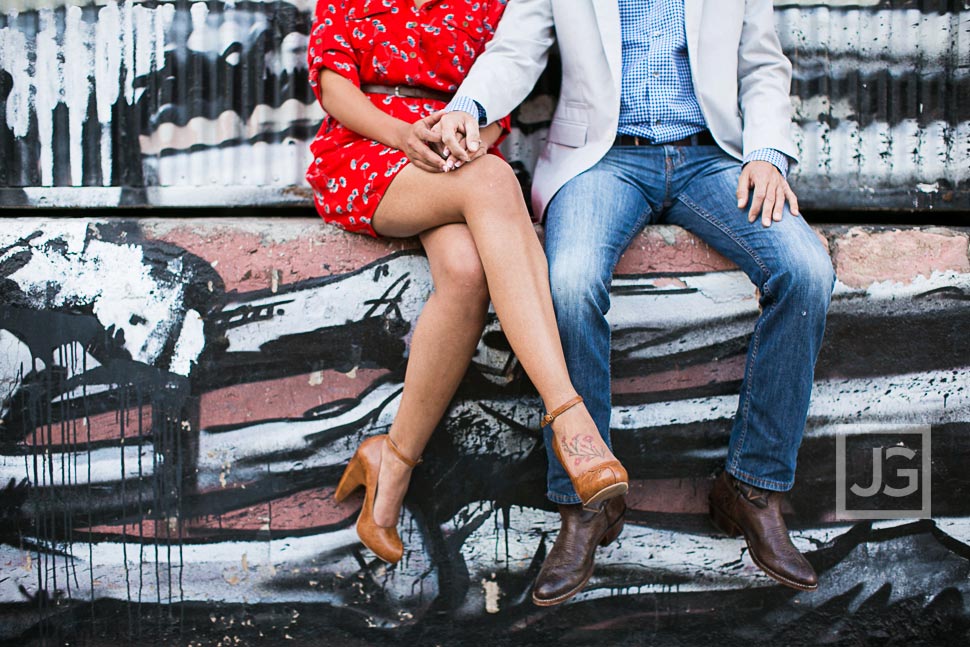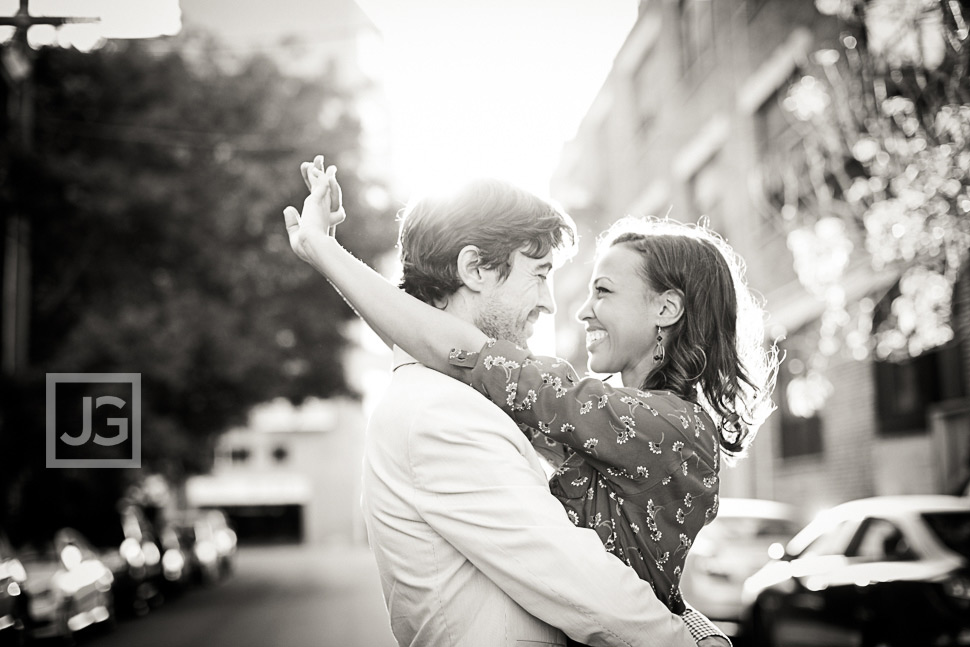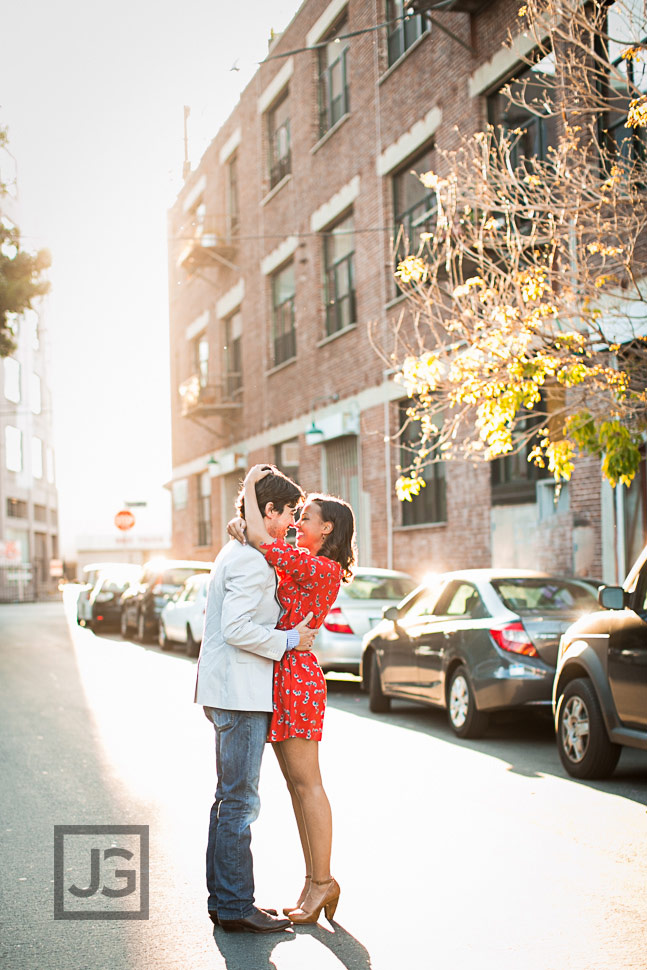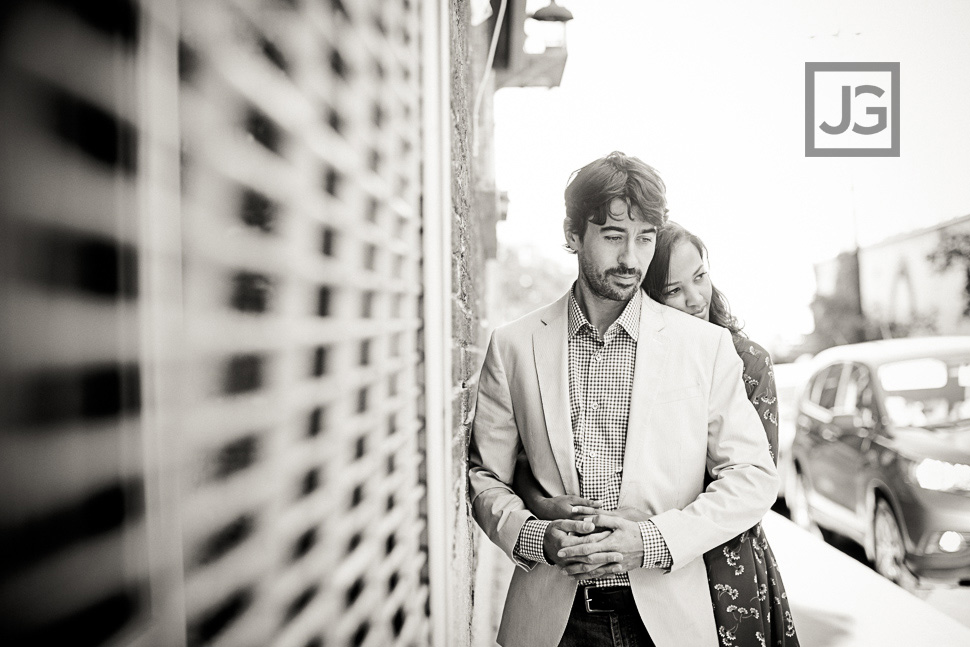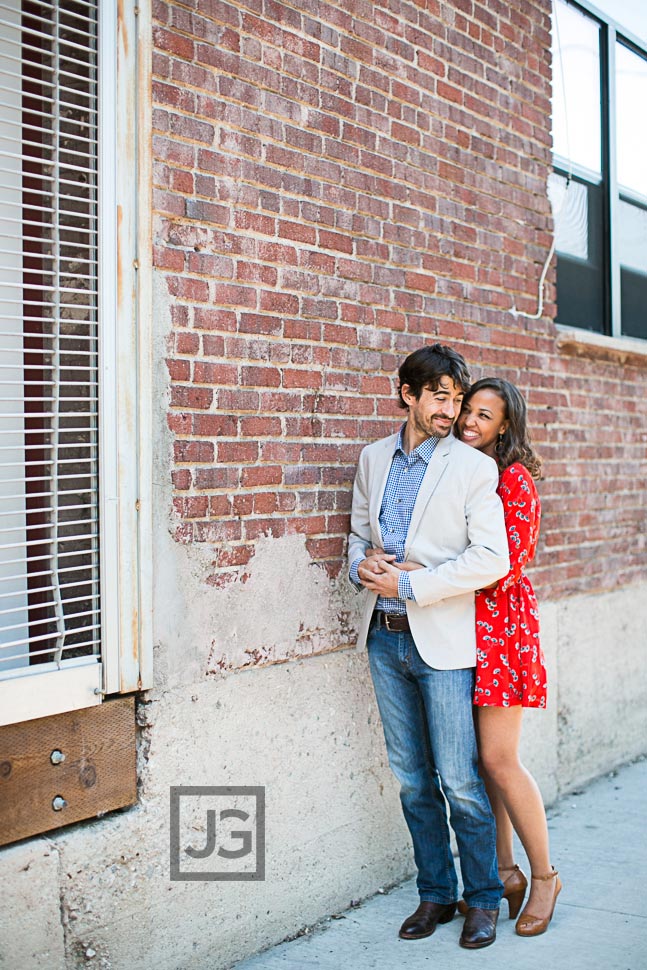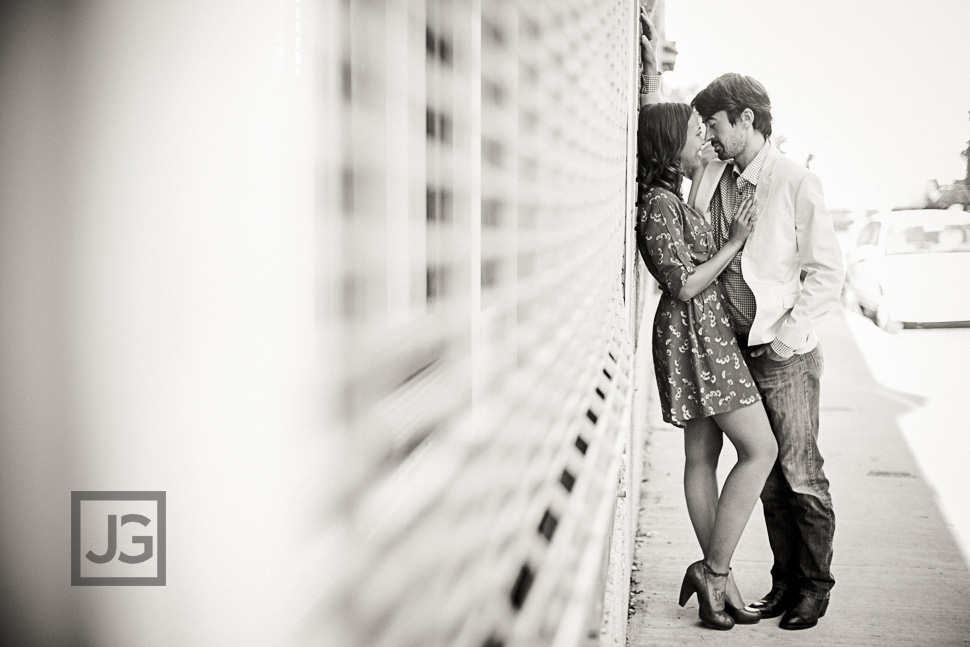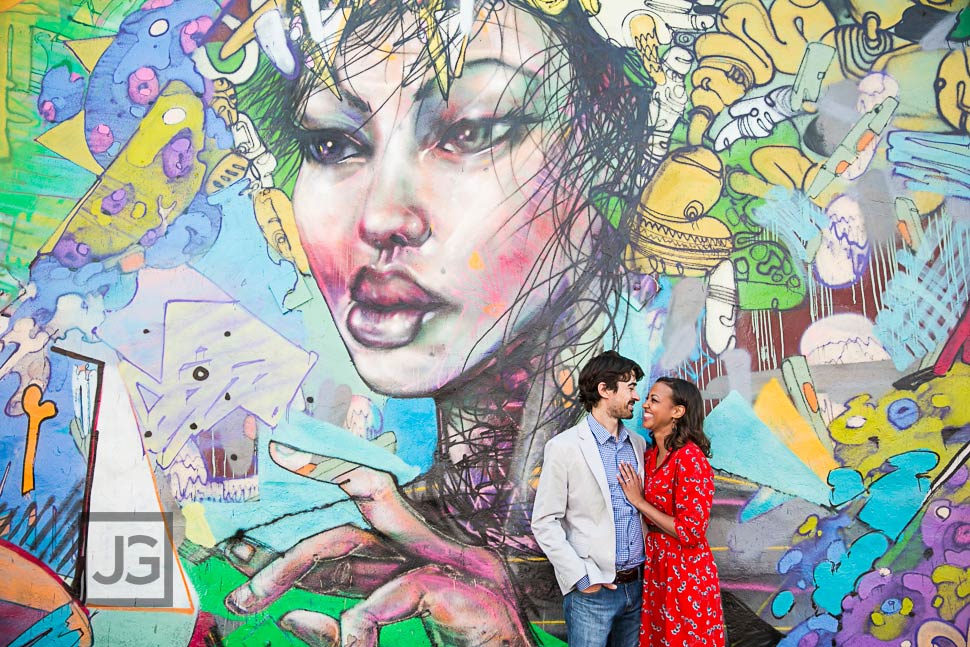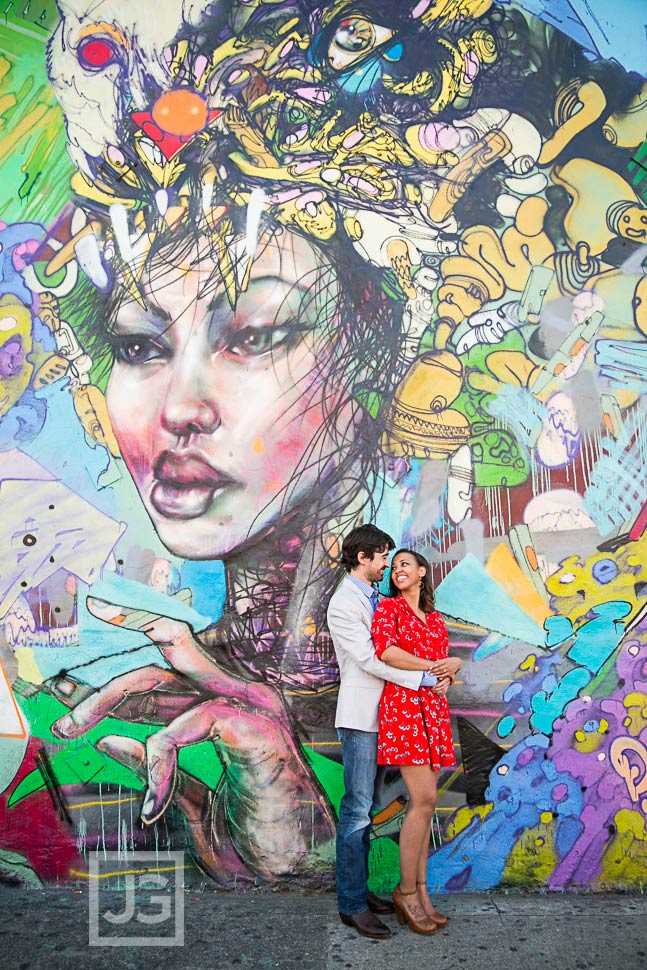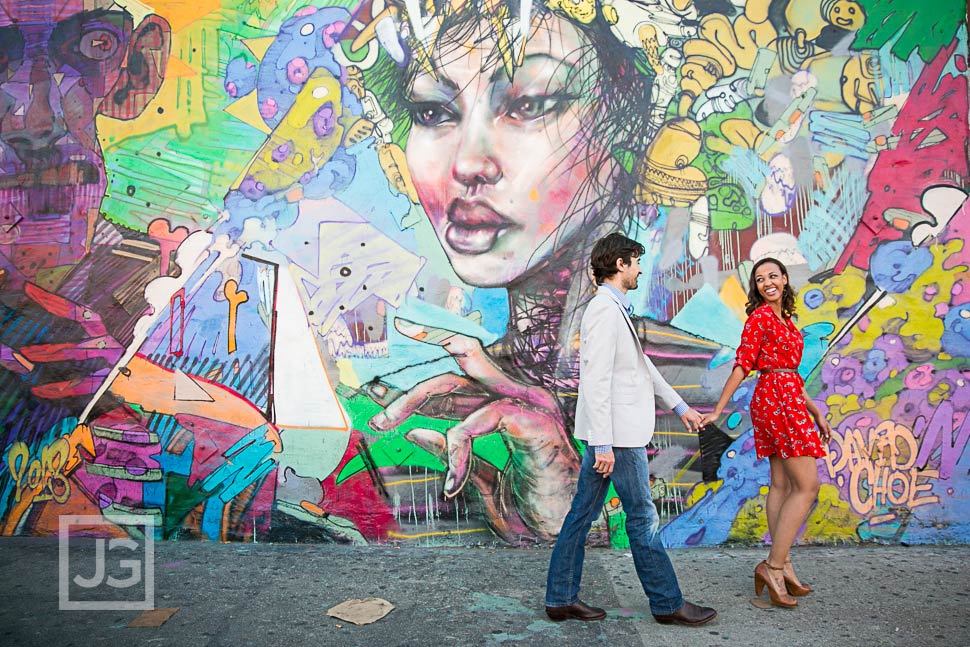 And when they asked if we could take a photo with these, we totally geeked out and got excited. "As you wish"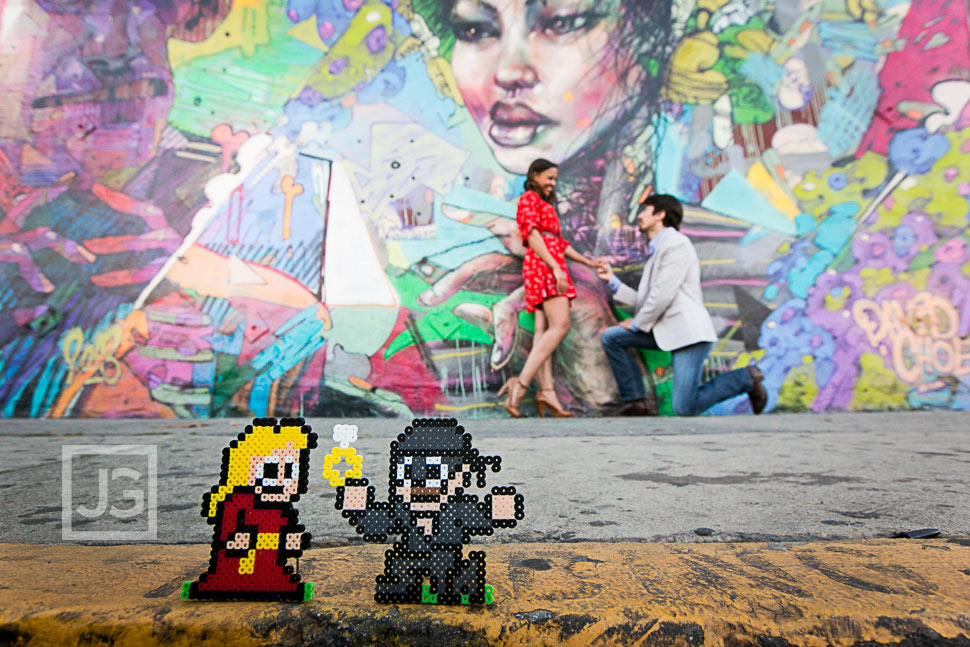 Railroad + Train Tracks
We found inactive train tracks (shooting on live tracks is pretty dumb) to shoot on, creating some awesome engagement photos. The setting sun reflected off the train tracks, making everything glow.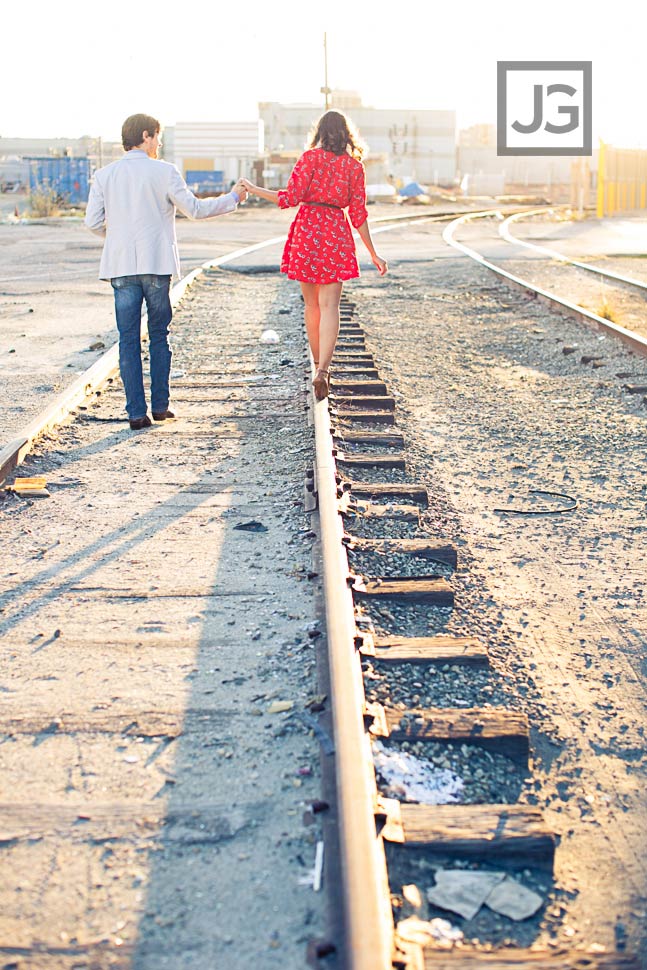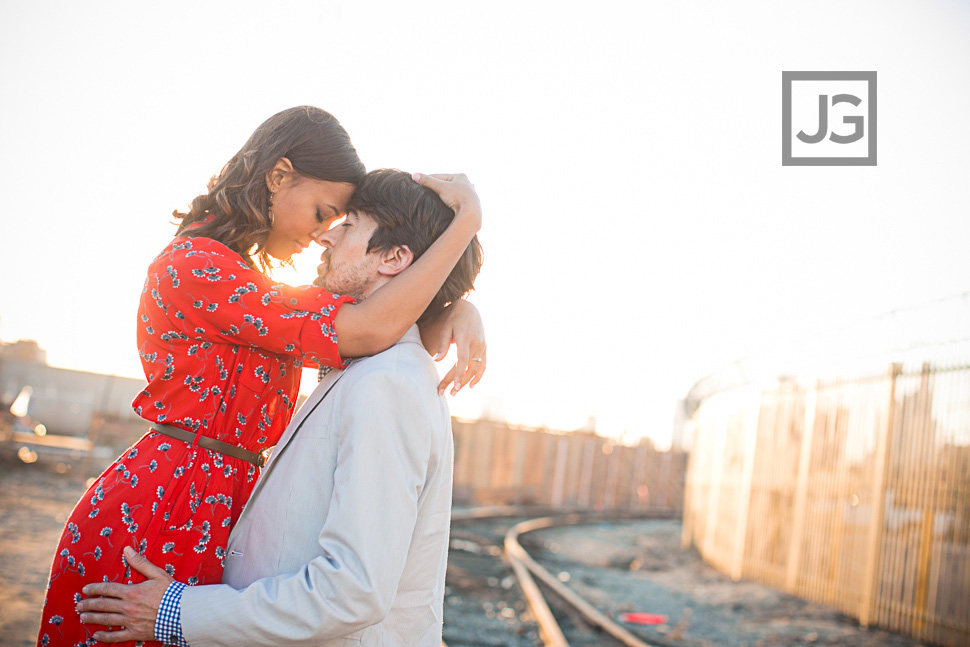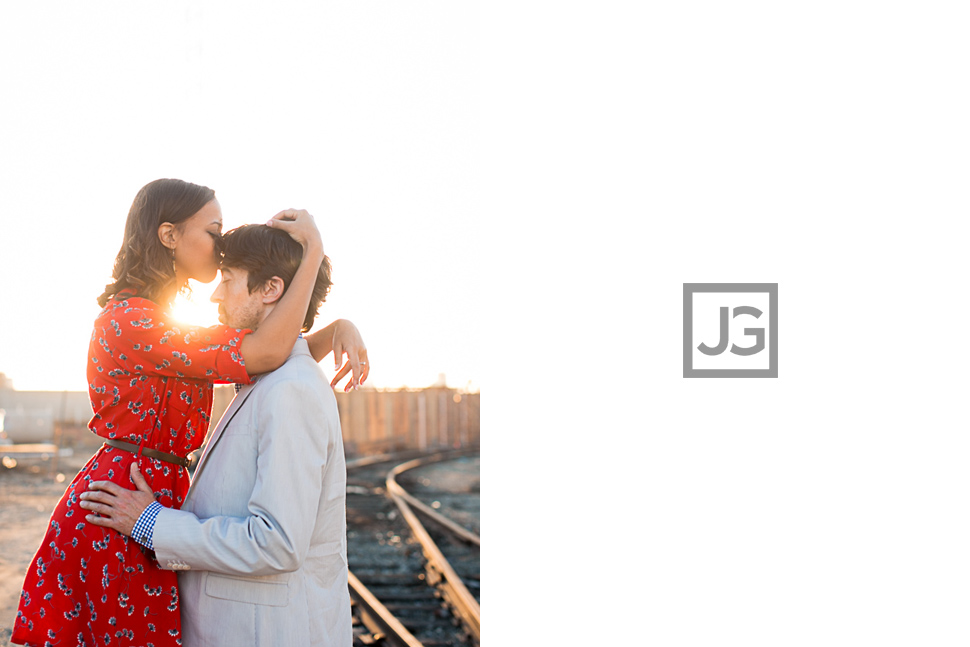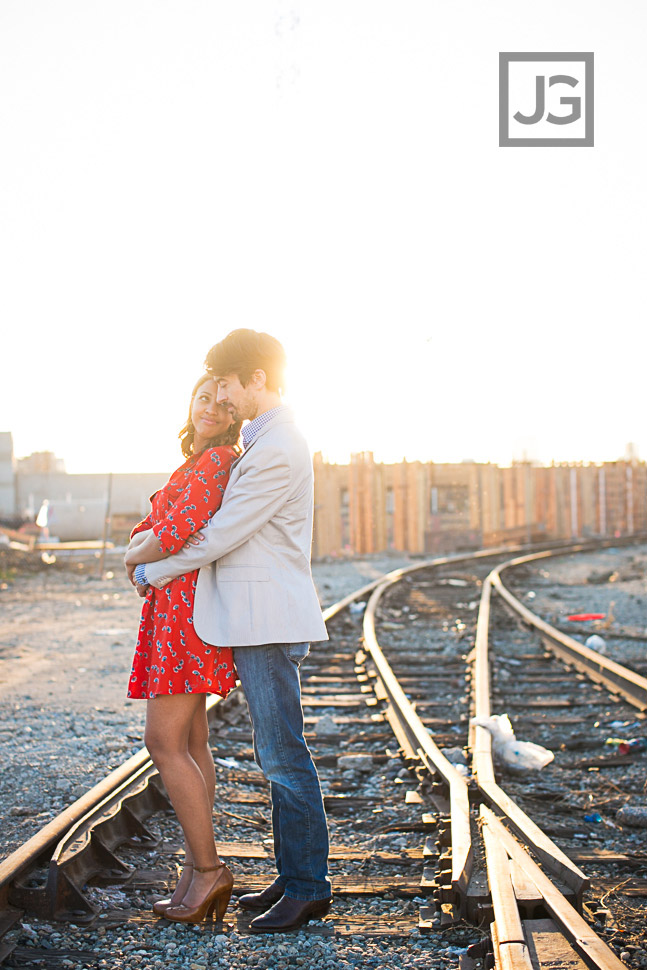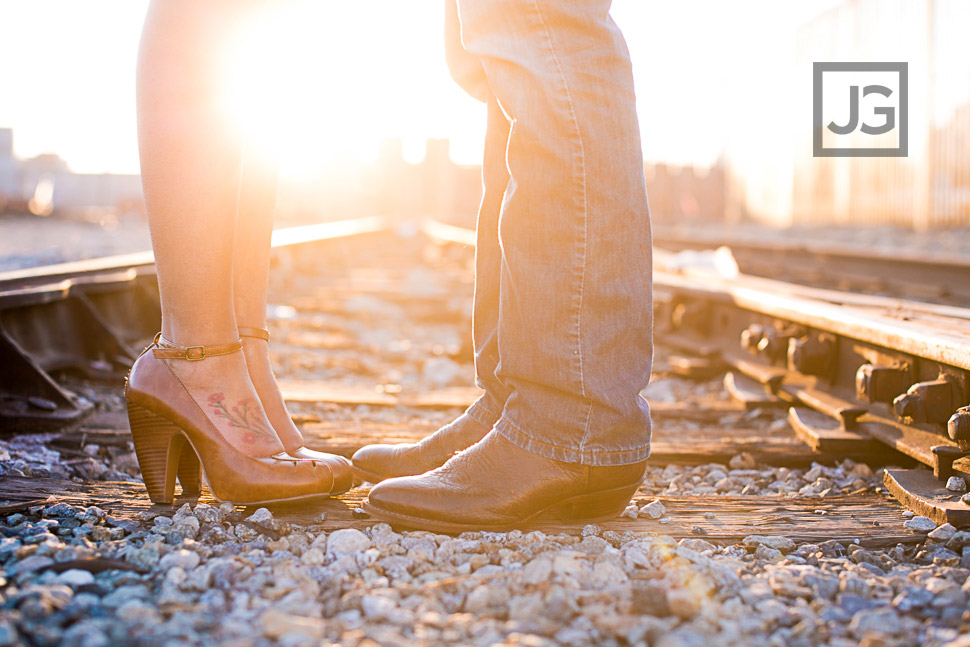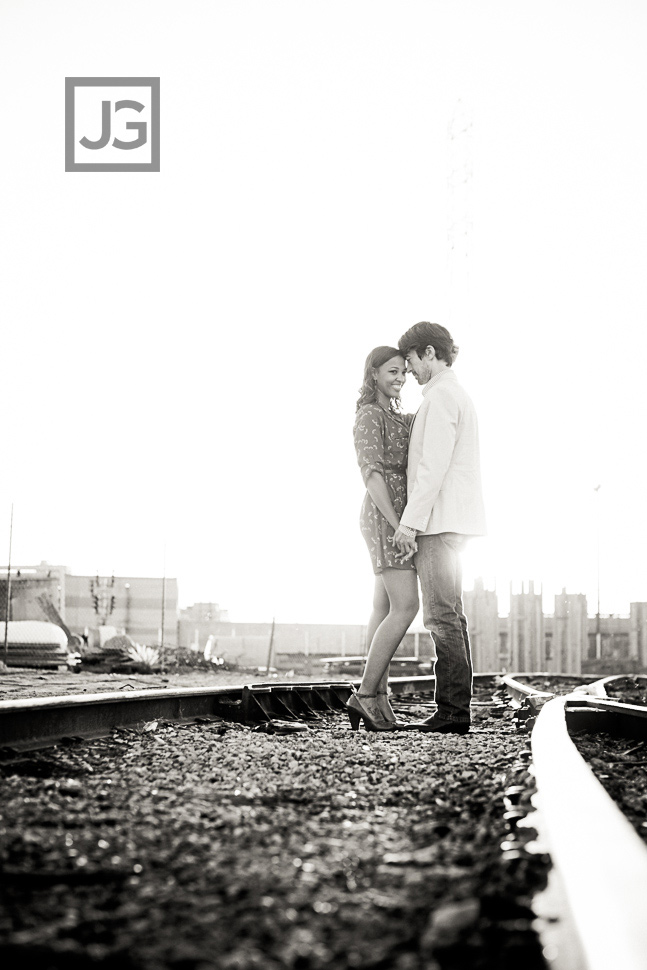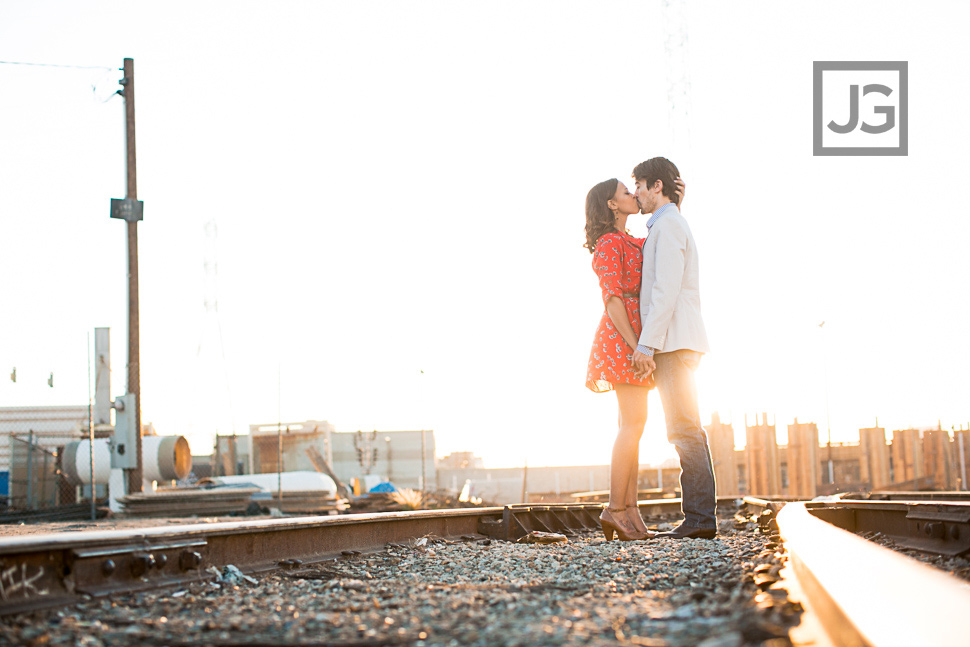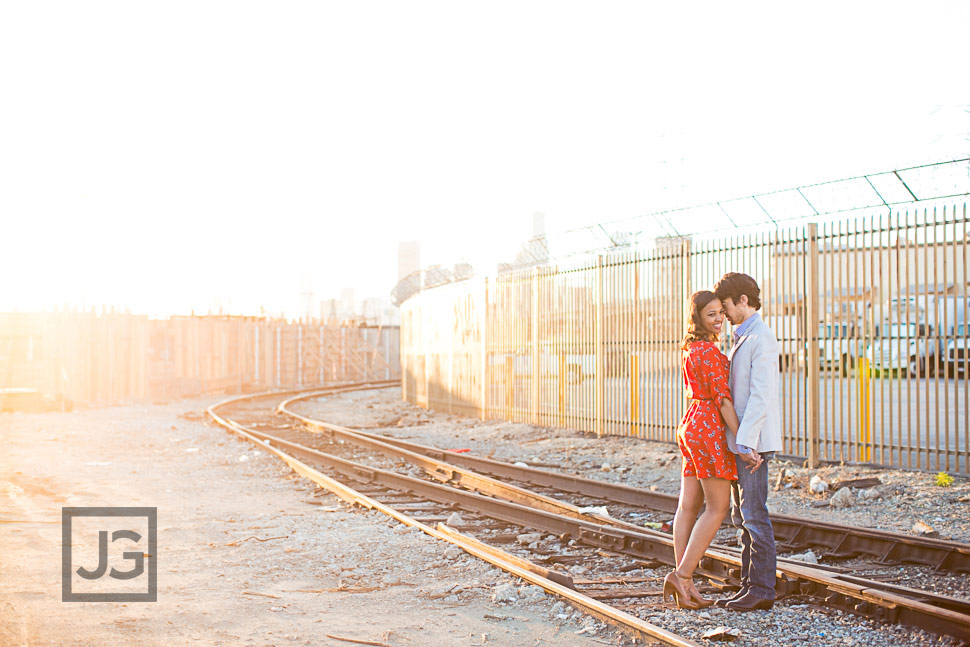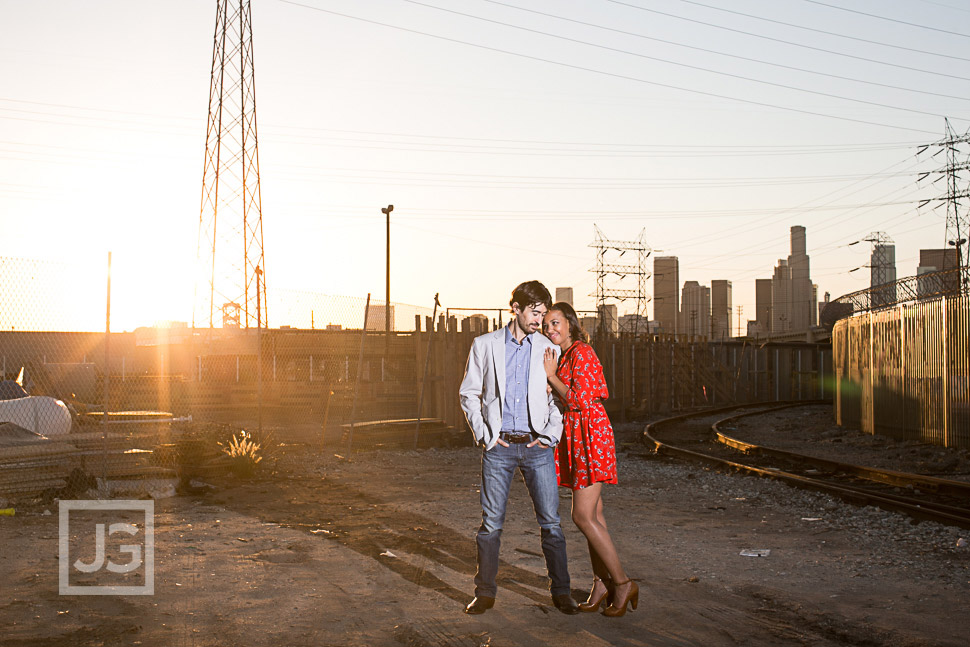 This Los Angeles engagement photography included graffiti art in the Art District, along with photos on train tracks and railroads.
To see more of our work, definitely wander around our blog for more examples of engagement and wedding photography. You can also check out our Instagram for more recent work, like this one taken out on a salt flat:
If you are interested in booking us for a session or wedding, please take a look at our online engagement photography pricing and wedding photography pricing (we like to keep everything transparent).