He got down on one knee and she immediate knew what was gonna follow… the box with the bling and the question!!  But to her surprise, Ray didn't pull a box out from his pocket.  Instead it was a check!! Haha.  I thought it was quite unique and refreshing… don't you think?!  The surprise was obviously there since My had no idea he was even planning a proposal.  And it's pretty thoughtful that he wanted her to pick out the perfect ring!
My and Ray put a lot of thought into picking out where they wanted to do their engagement photos.  We toyed with the idea of having their engagement pictures at the LA Arboretum and having a botanical & garden backdrop.  Then, we thought of having a more rustic and "Western" background at Paramount Ranch in Agoura Hills.   And as they were looking around, they fell in love with the texture and peacefulness of the historic Mission San Juan Capistrano.  What a great choice of location!!  Mission San Juan Capistrano is one of my favorite locations and is always a treat to visit.  There are so many photo opps inside the Mission as well as around and nearby. I can honestly be there all day hanging out and photographing this beautiful couple!  With their wedding (at the Vellano Country Club) rapidly approaching in January, I'm so excited and know it's going to be a blast!!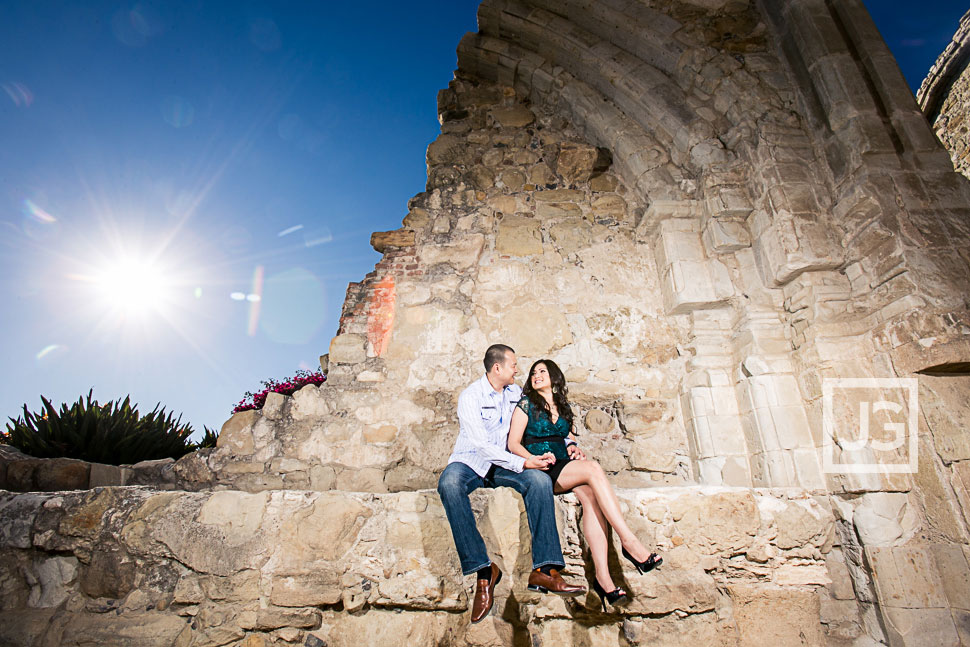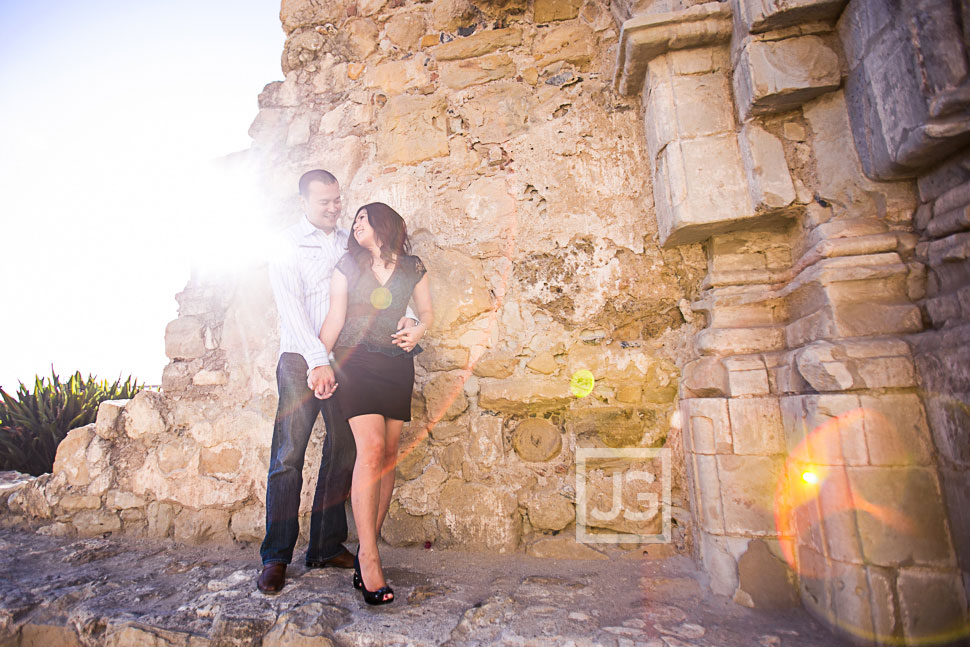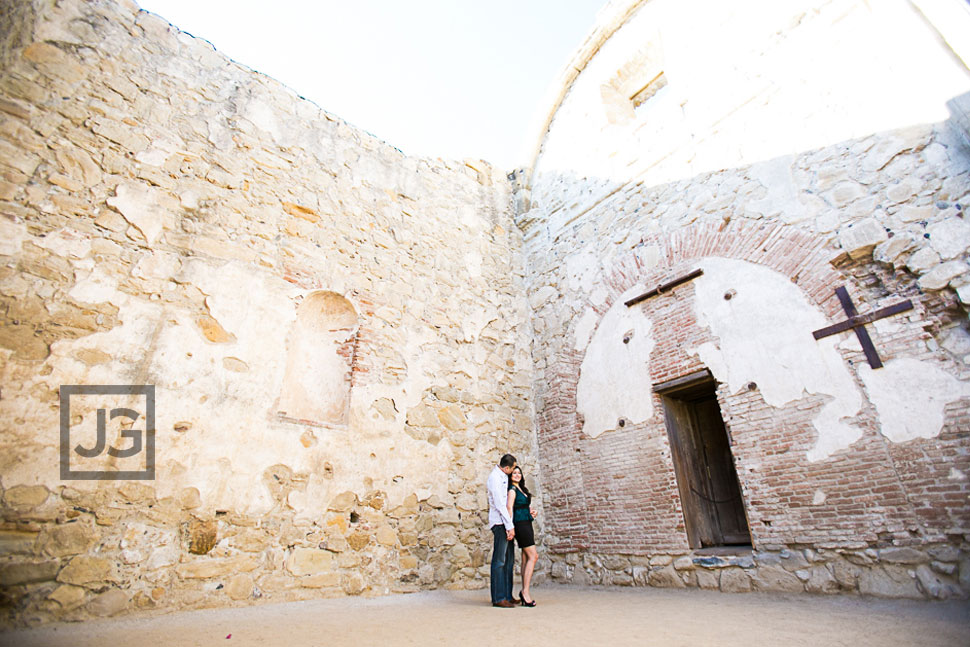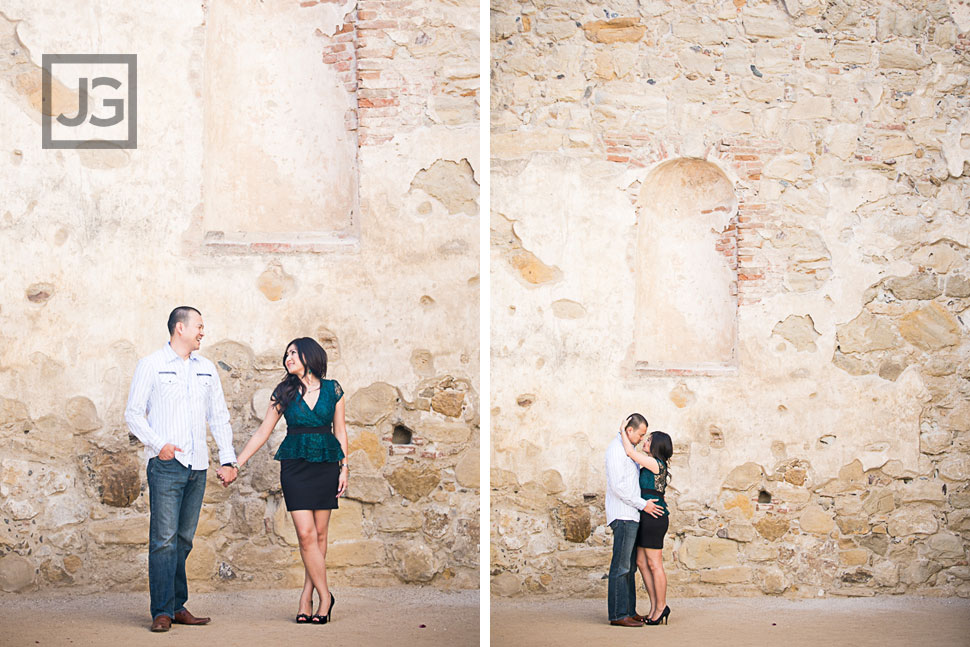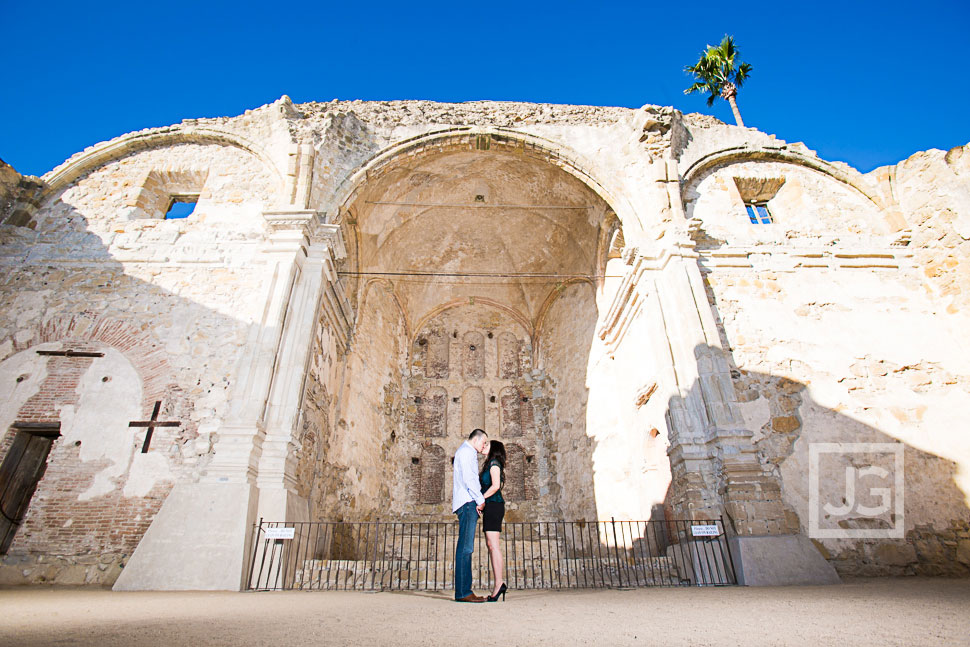 I call this my "old Asian-couple" pose!!  Haha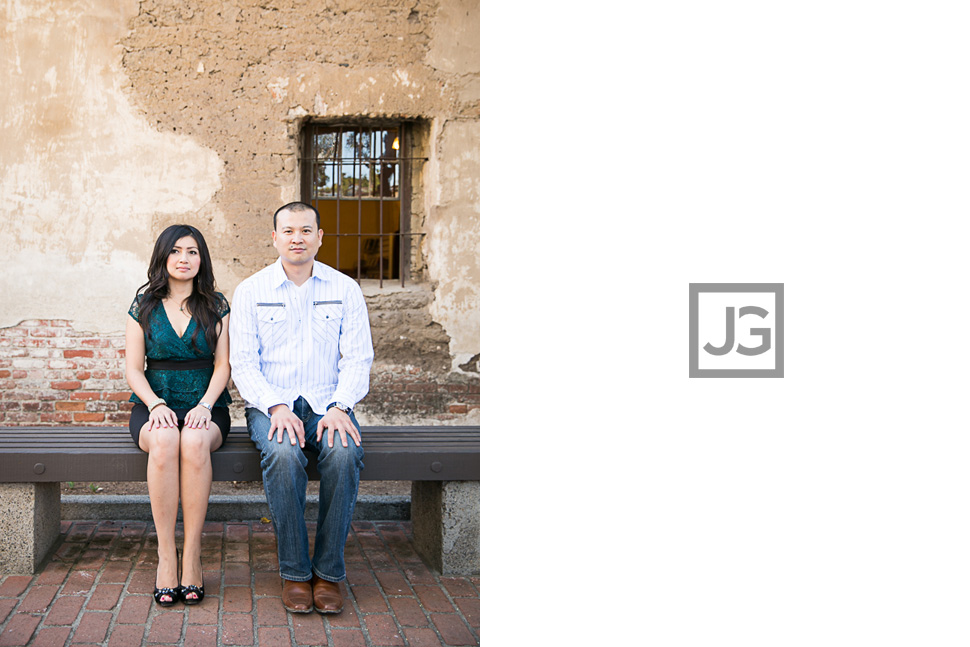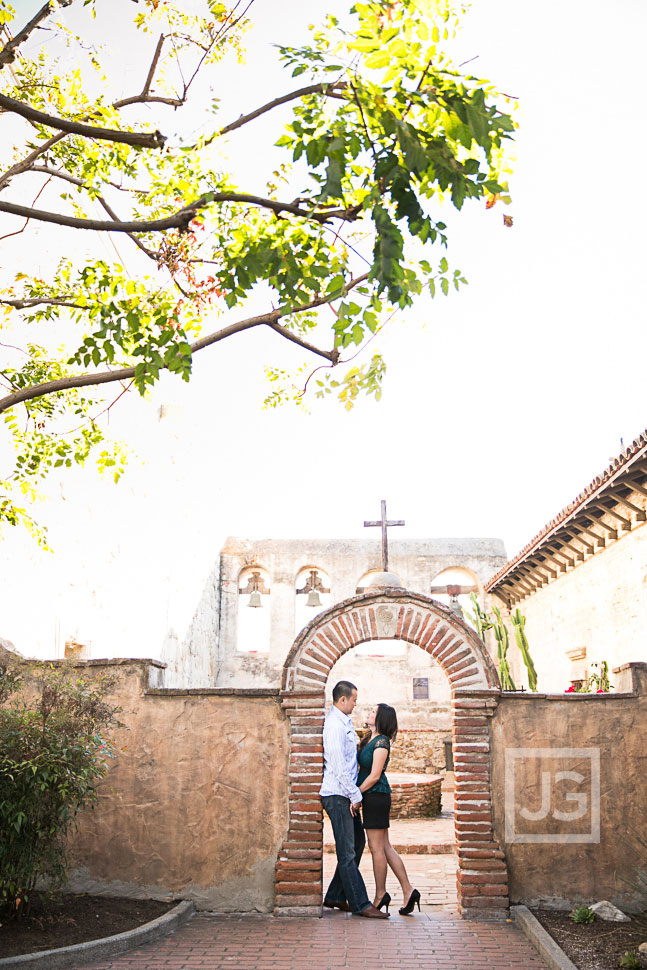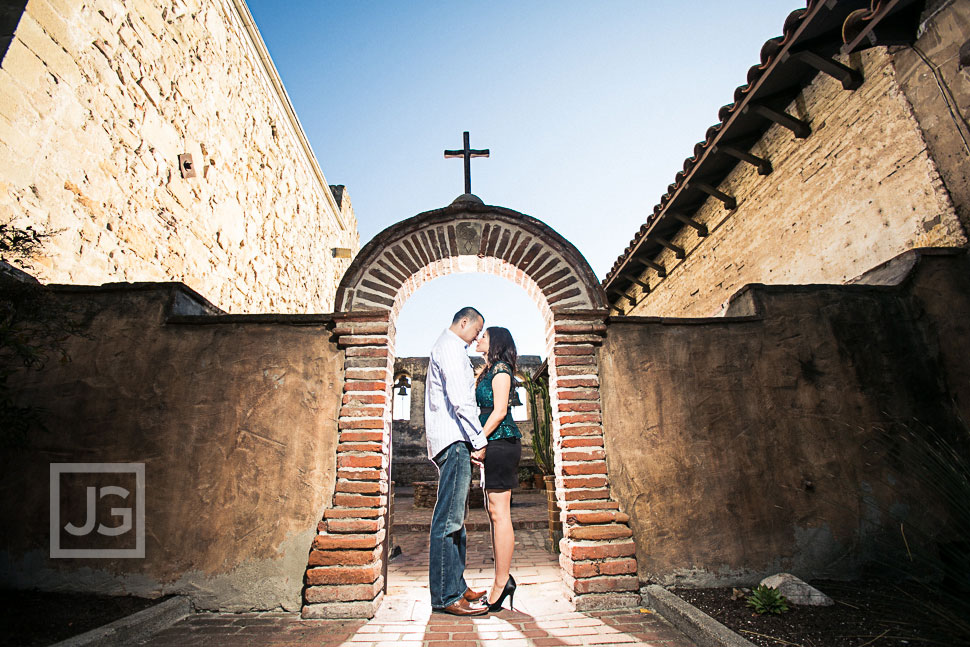 love, love the textured walls… makes for awesome photos!!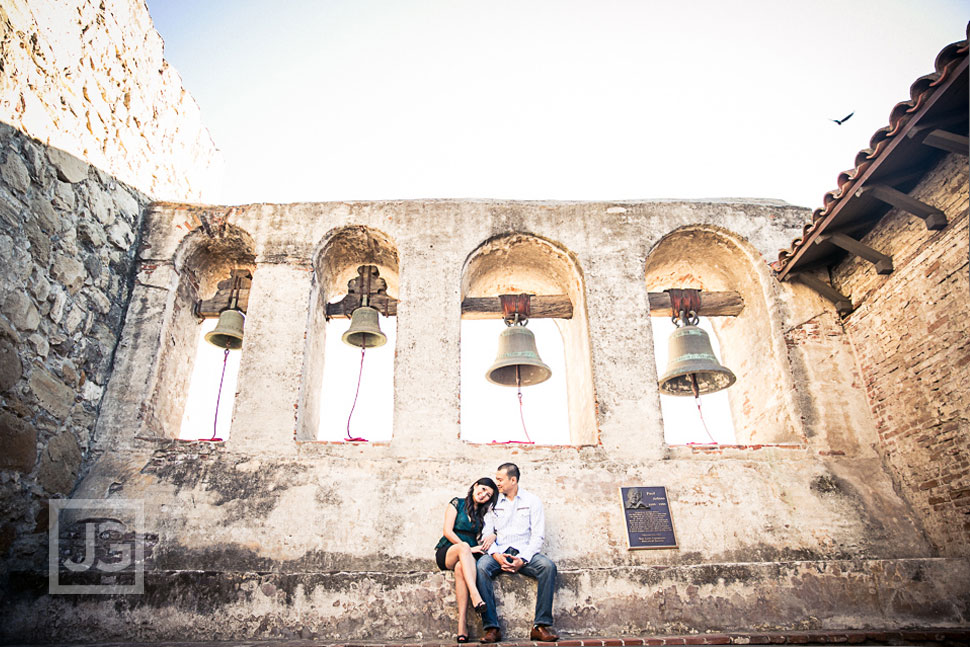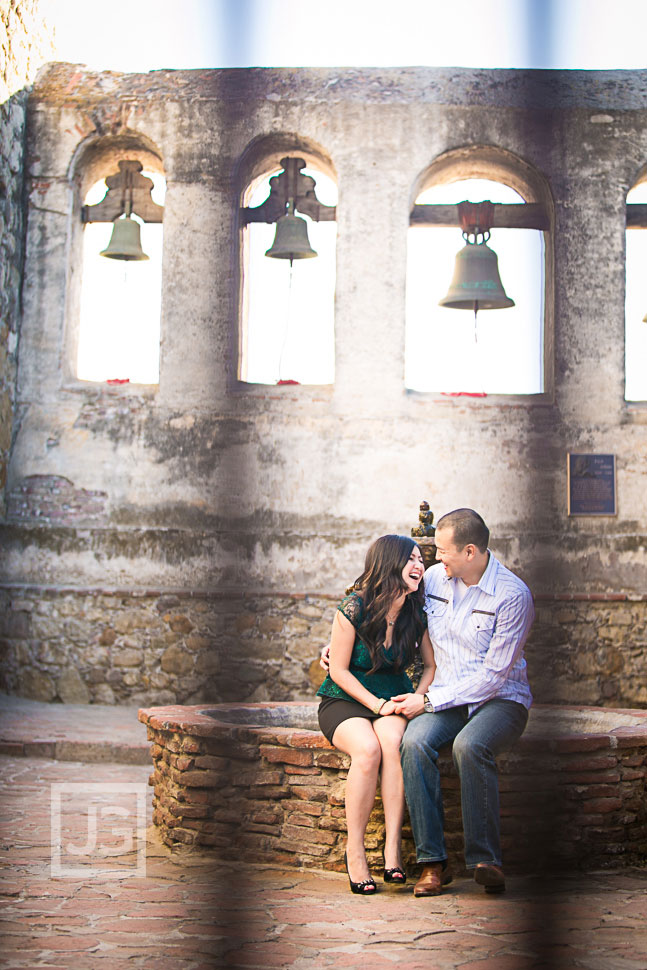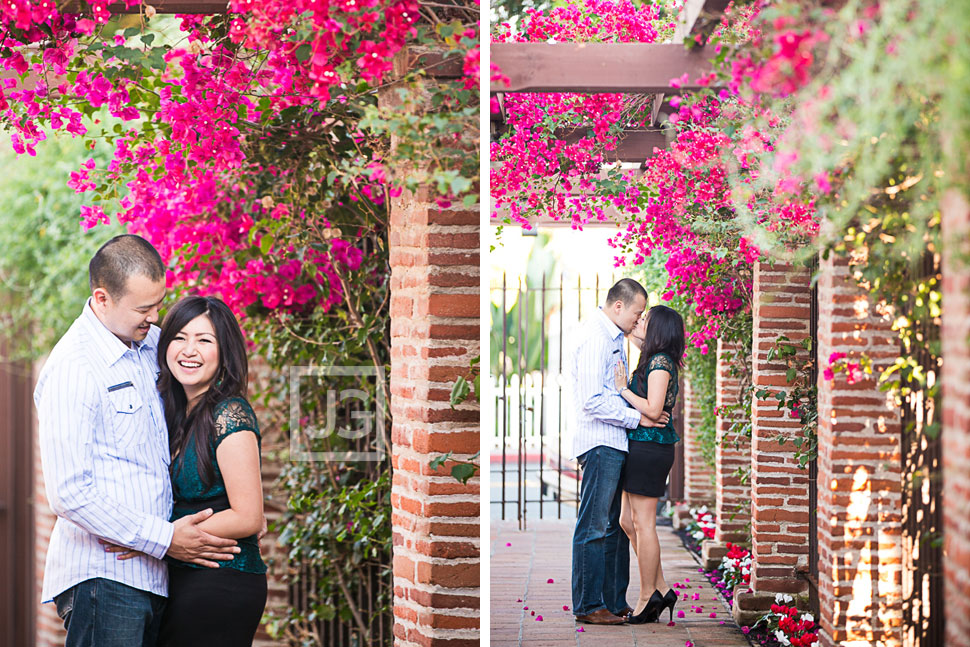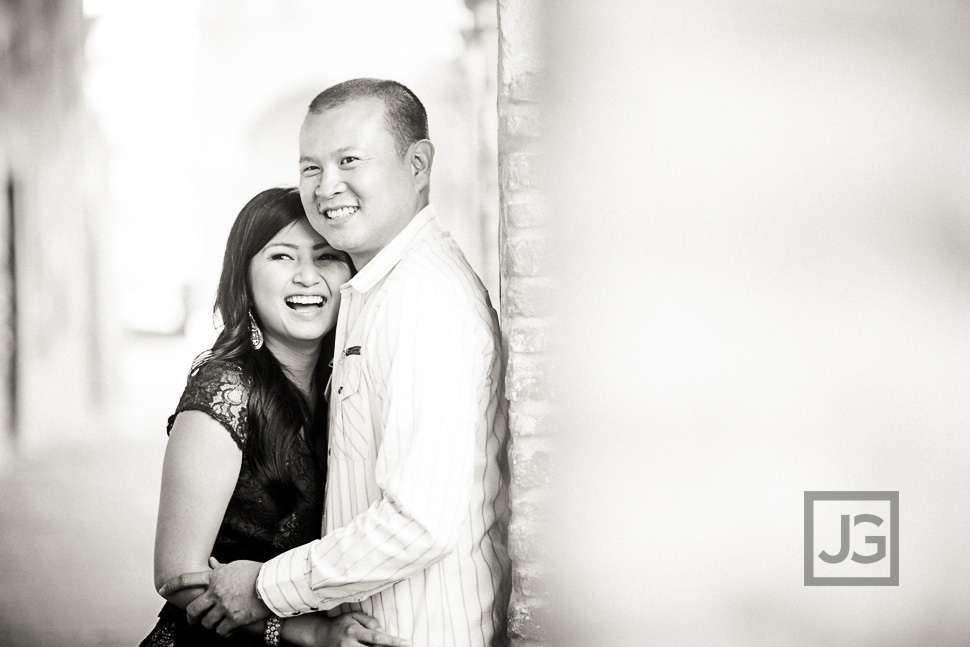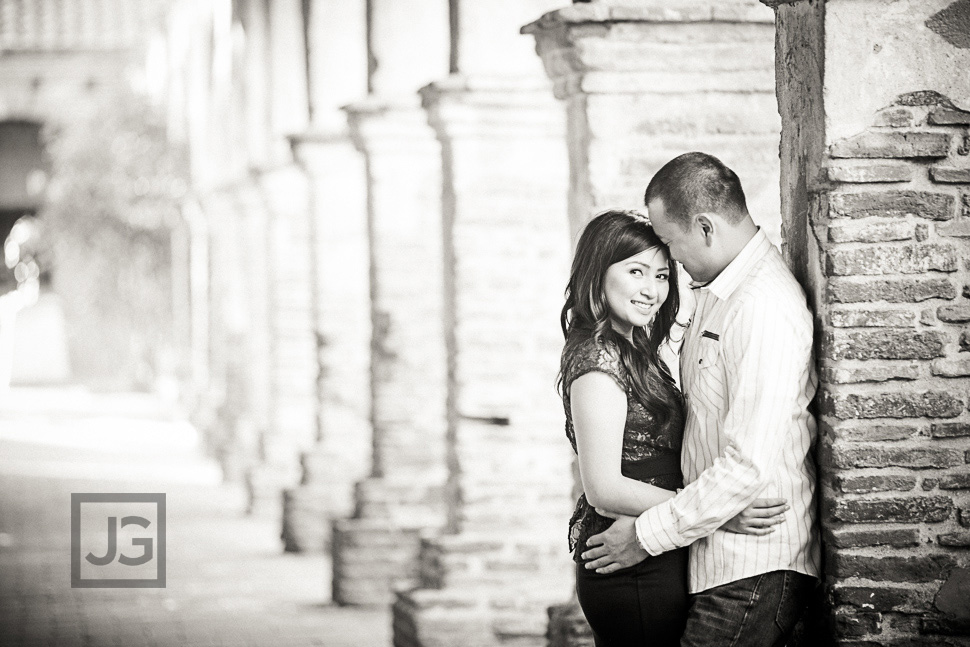 LOVE this one!!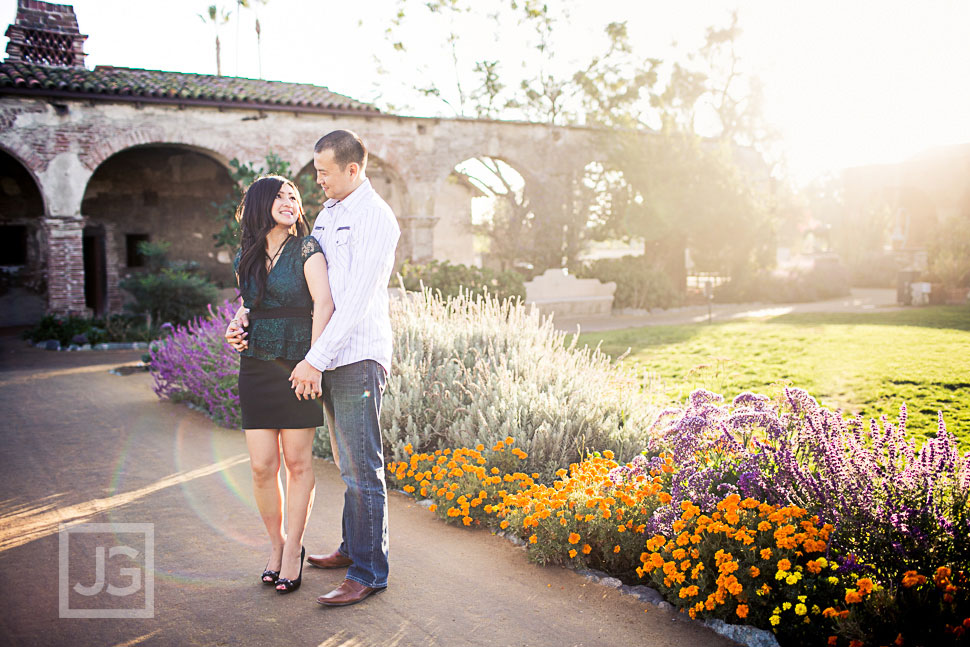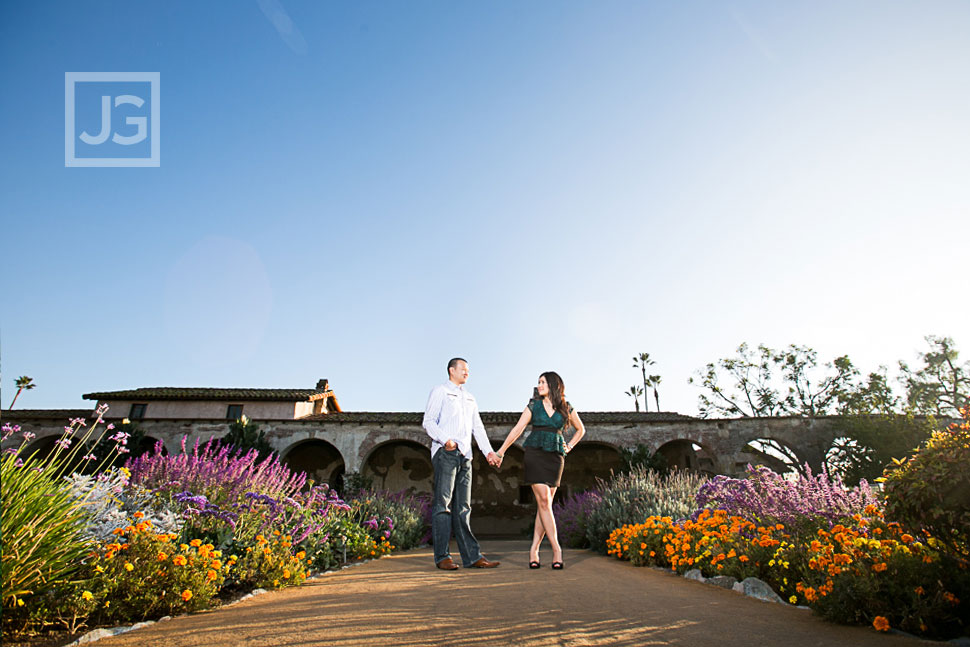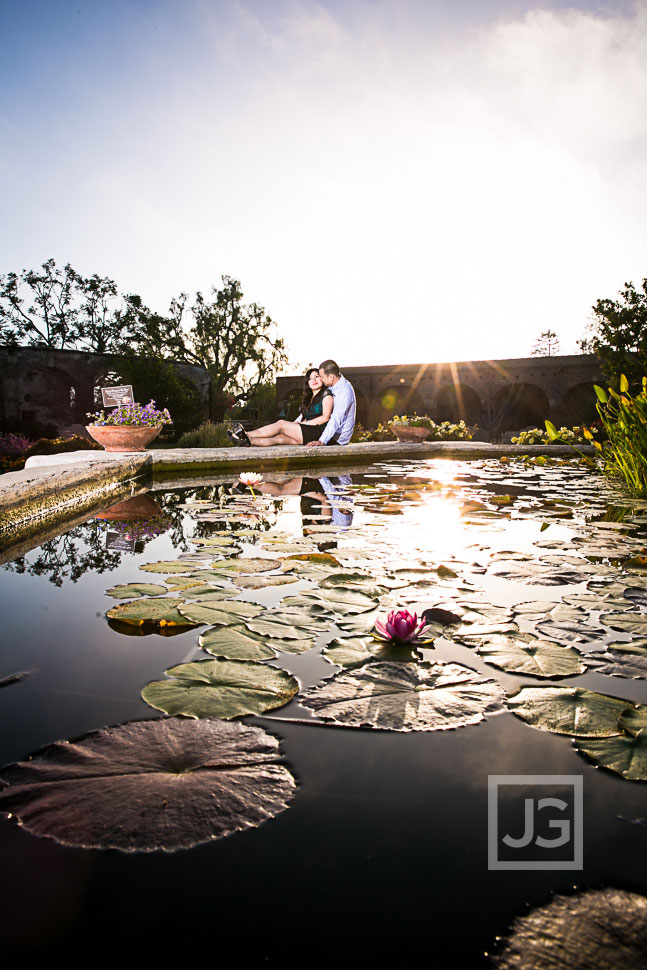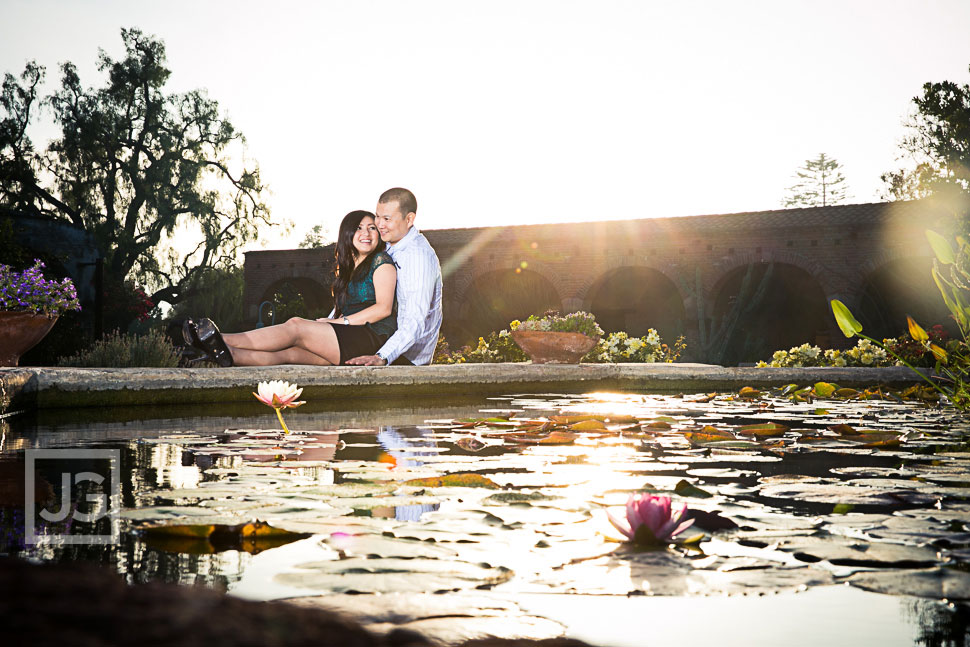 The small town outside the Mission is also really cute for photos.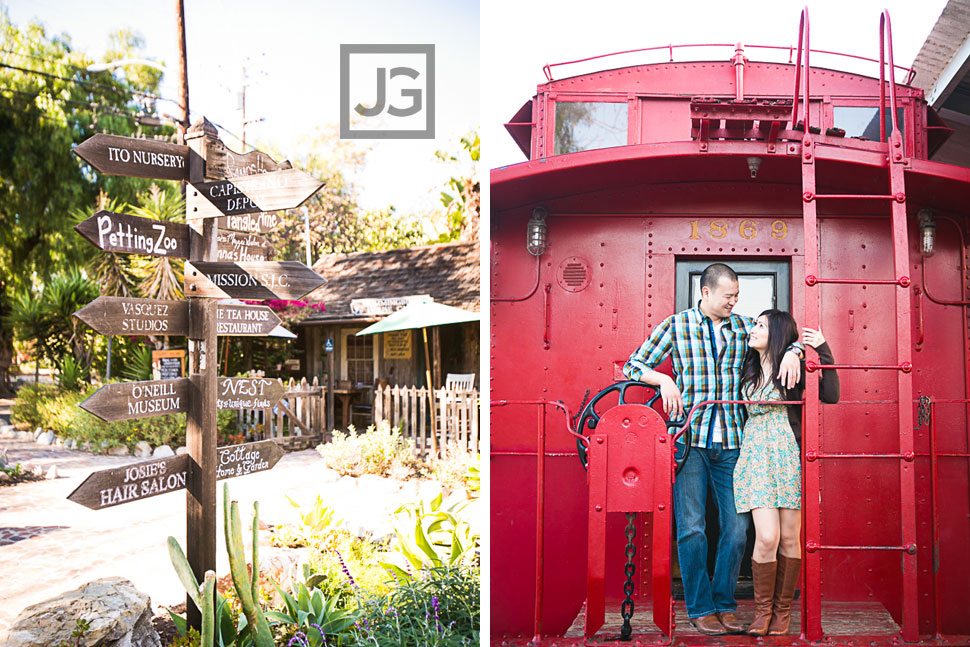 Gavin does this to me all the time too… just cause I'm much shorter than he is!  LOL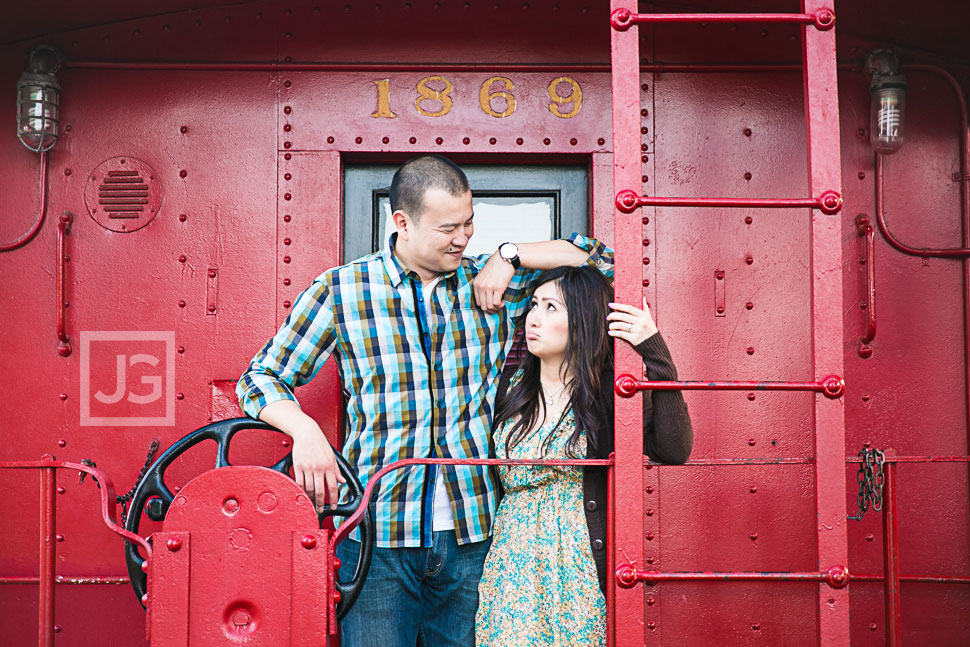 I had to get a picture of them in front of this!!  Remember how many boxes of Cracker Jacks we had to eat to find the ring that's inside?!  Well… Ray didn't have to find the ring, he simply got down on one knee with a check!! Smart man!!  =)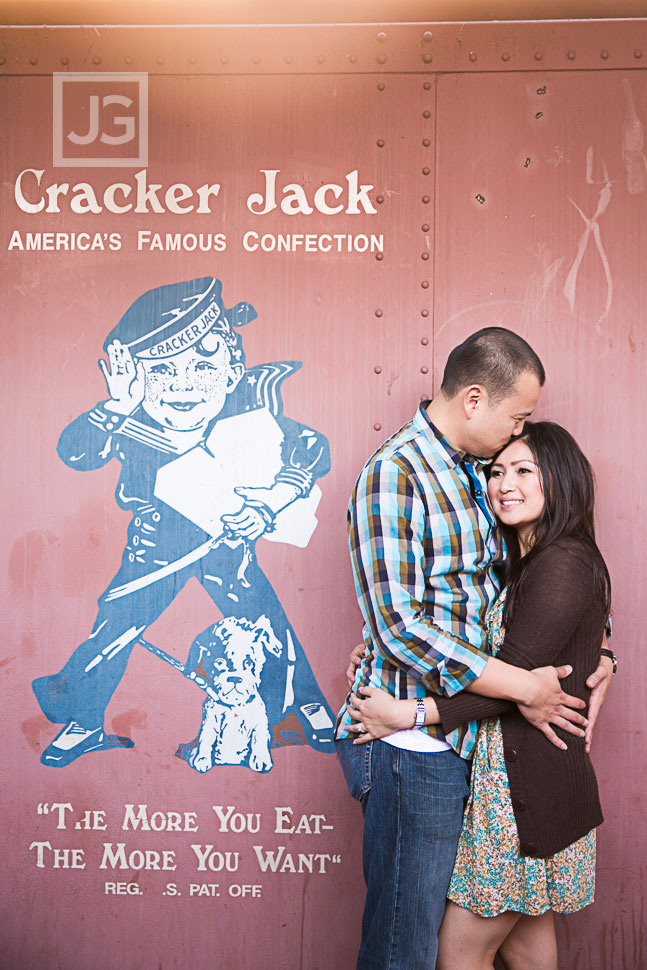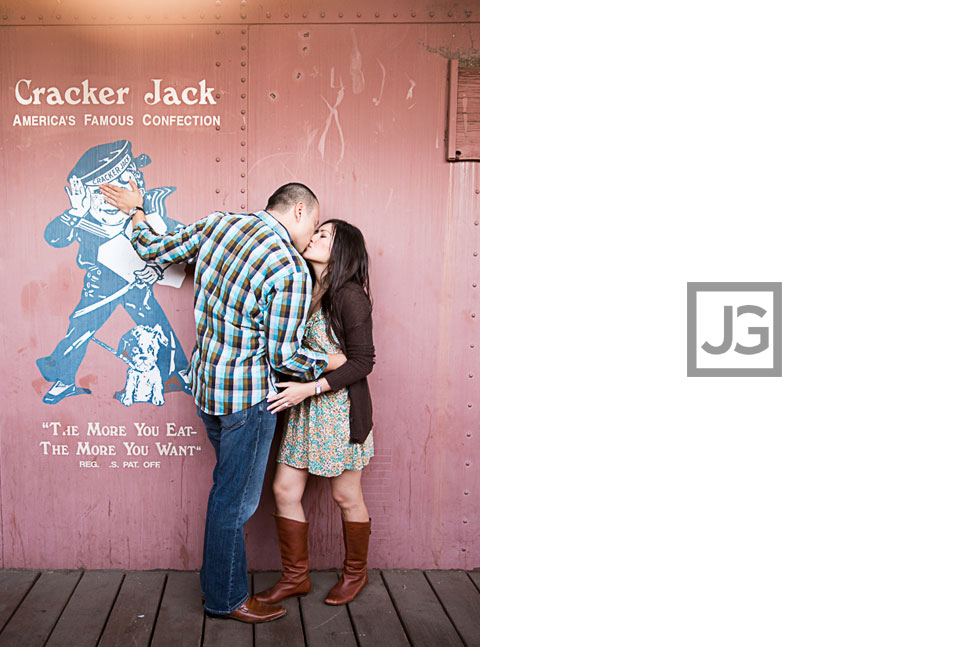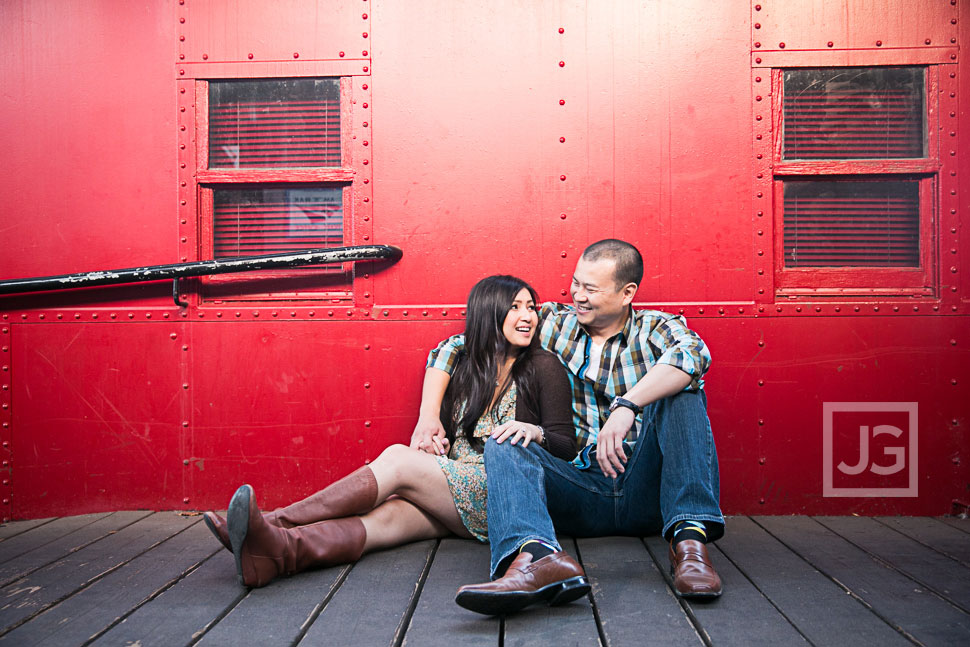 Love these pictures… but we almost died!! LOL