One of the tough things about living in Sunny California is that it relatively has no history.  We are a new place, where "old" consists of buildings made in the 70's. And that's why there is always a special place in my heart when doing photography at the Pasadena City Hall.  It has a history going back to 1927.  It's a recognized historic building.  But more importantly, the building sings of beautiful architecture and has an unmistakable historic aura about itself.  From the texture on the walls to the curved arches to the prominent, towering dome, there are literally thousands of spots and angles to appreciate (that is, photographically).  Liz and John are lovers of good architecture, so Pasadena City Hall was a perfect setting for this couple in love. After city hall, we finished with our specialty… night photos in downtown Los Angeles. So let's start with the Pasadena engagement photography session!
Pasadena Engagement Photos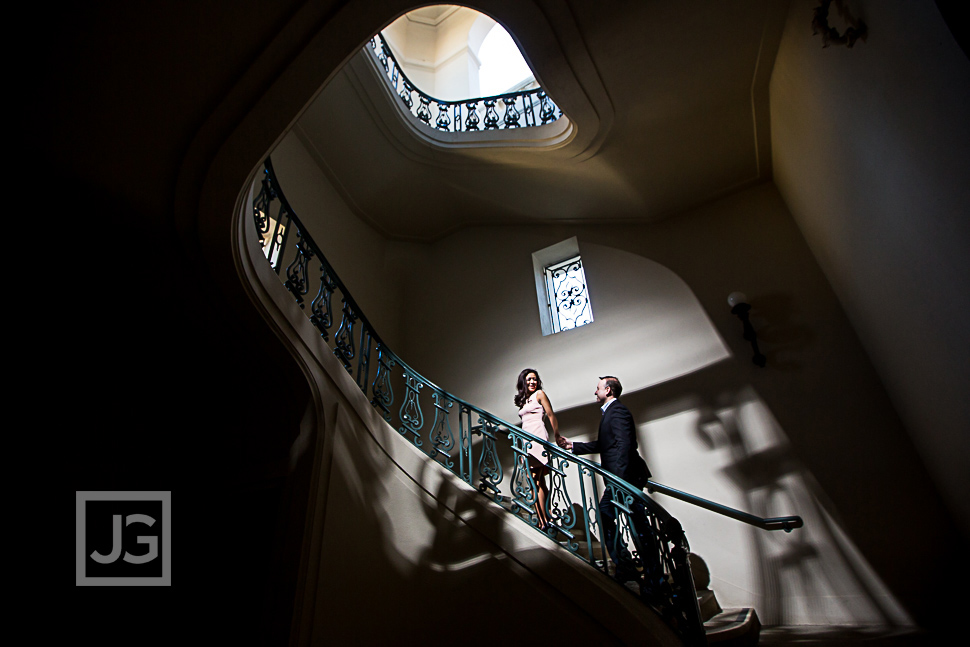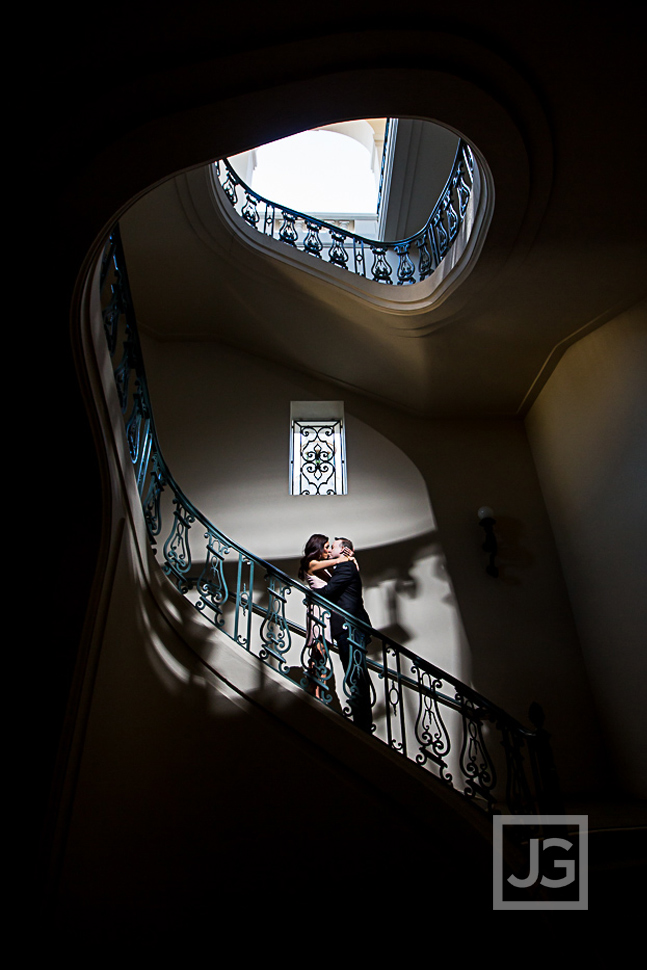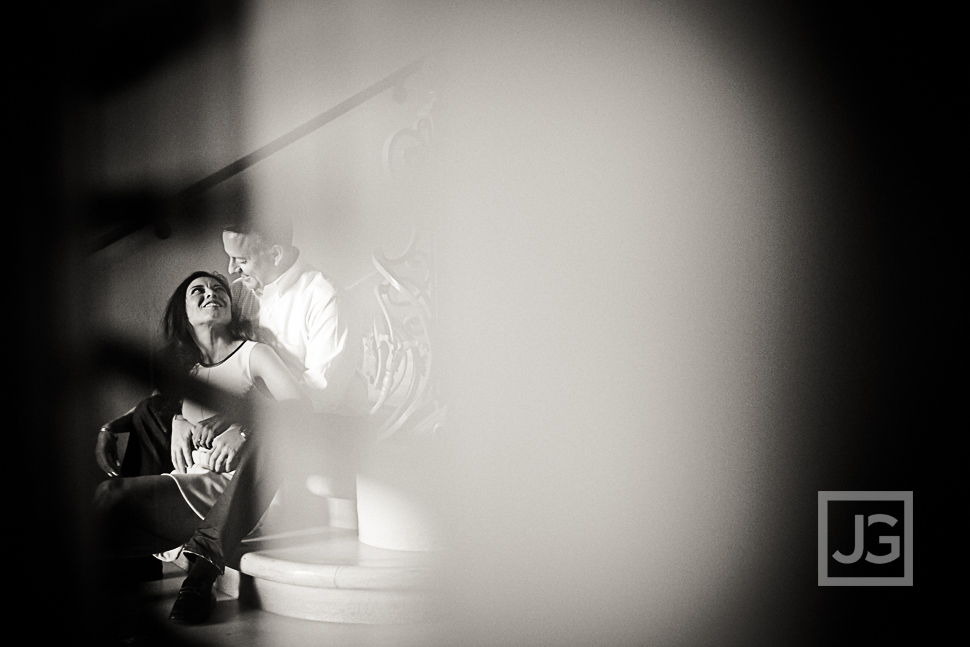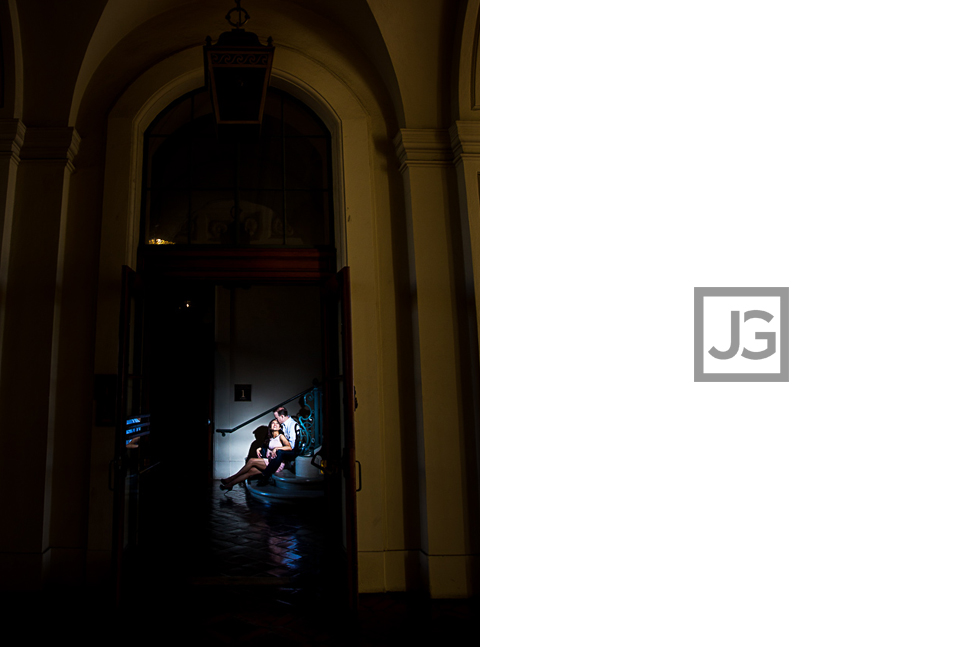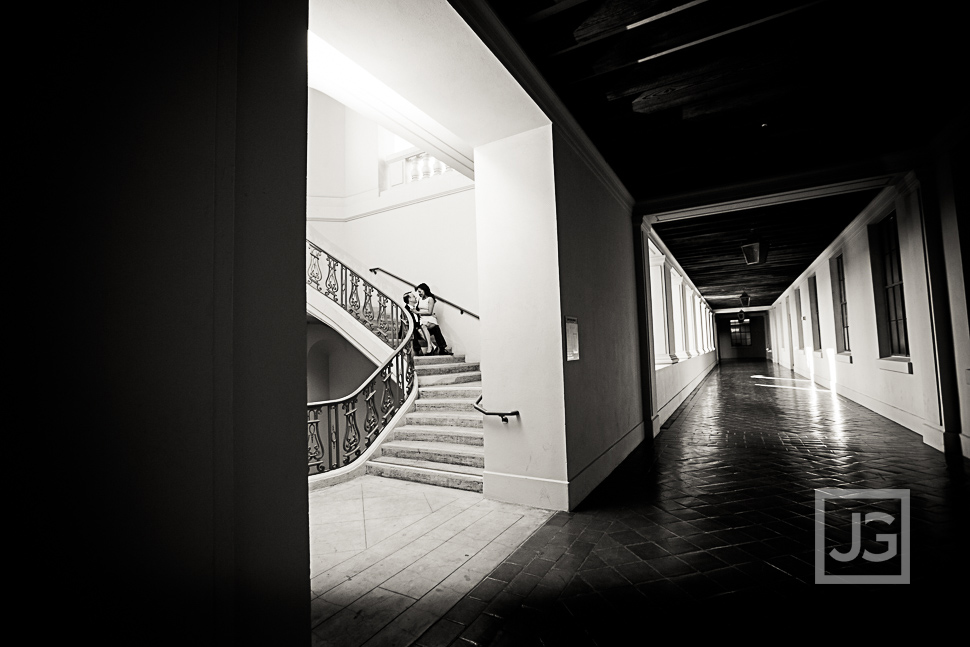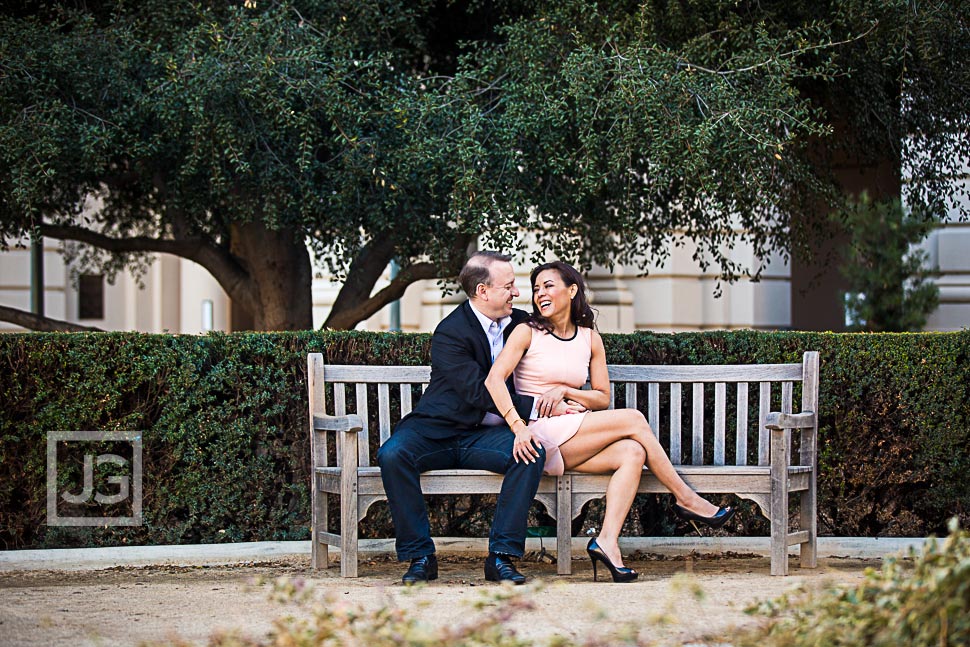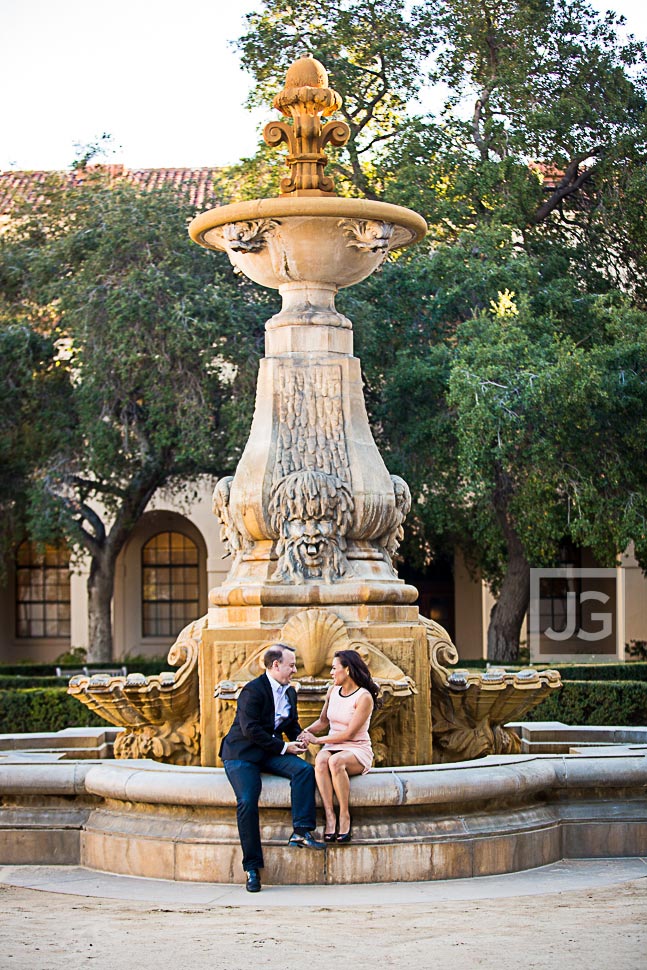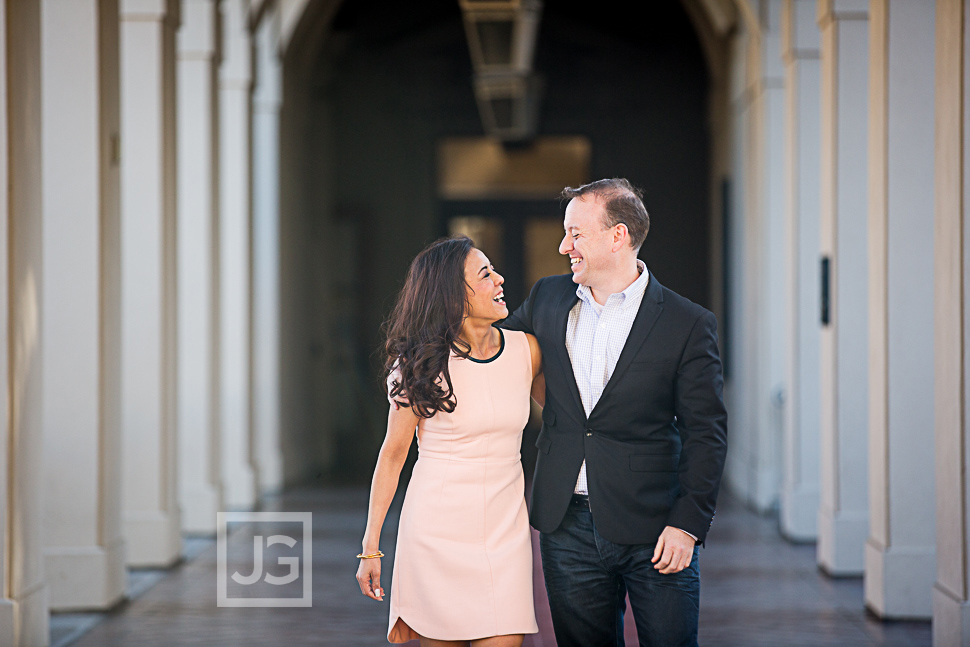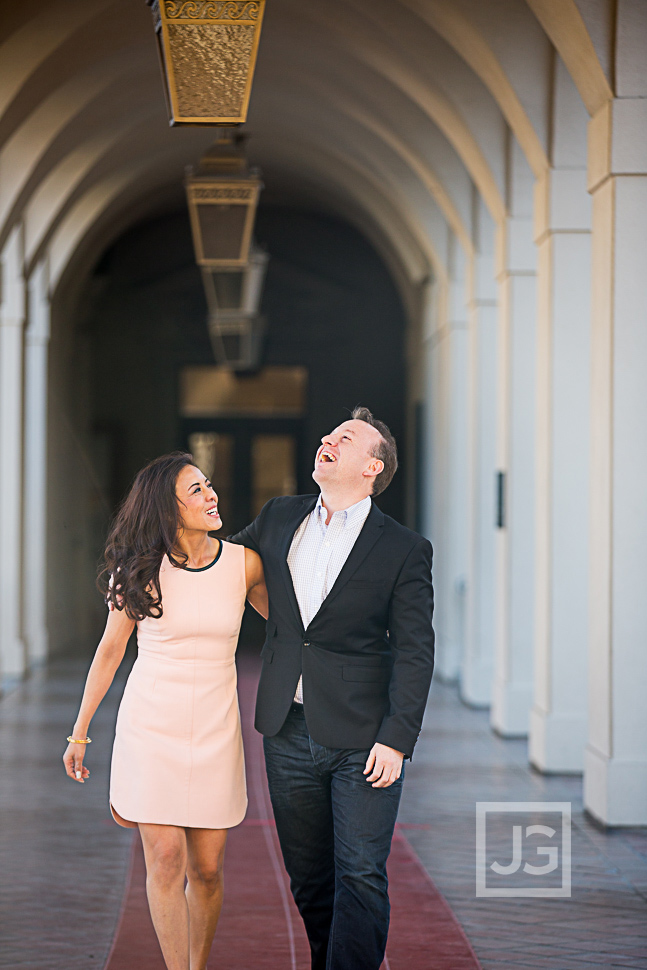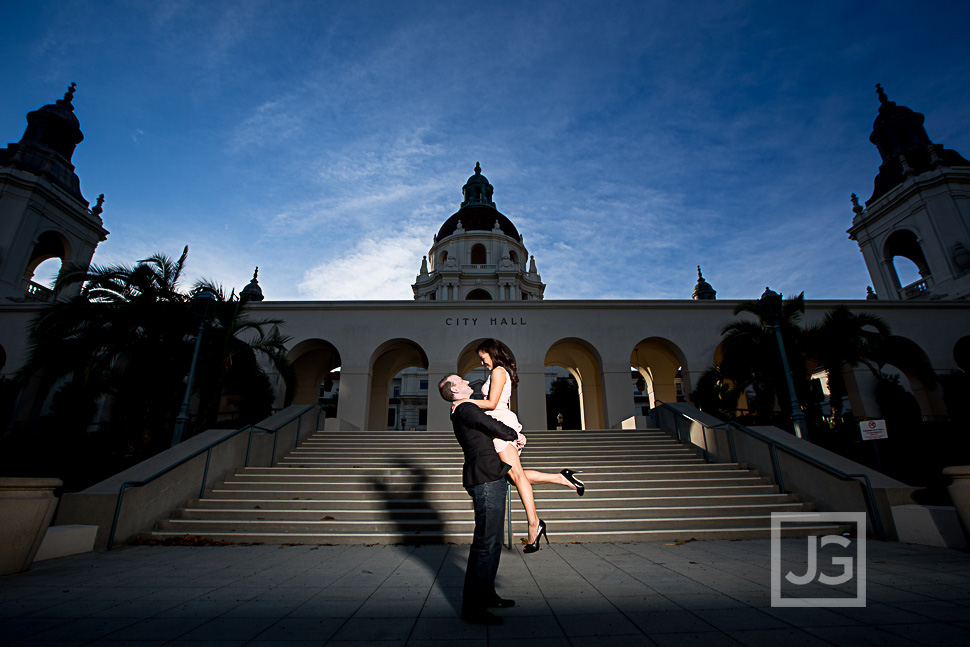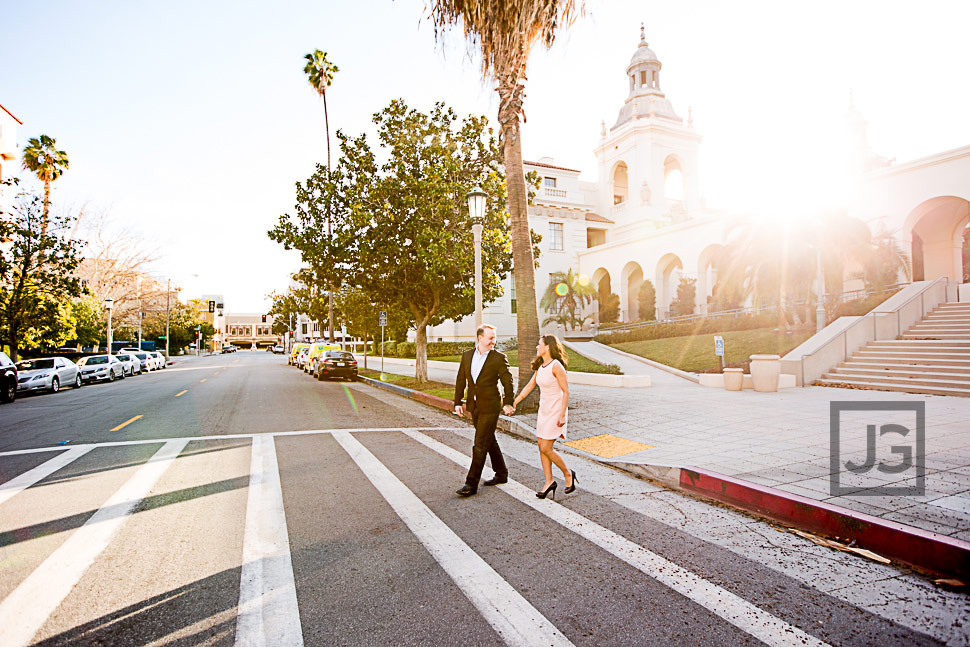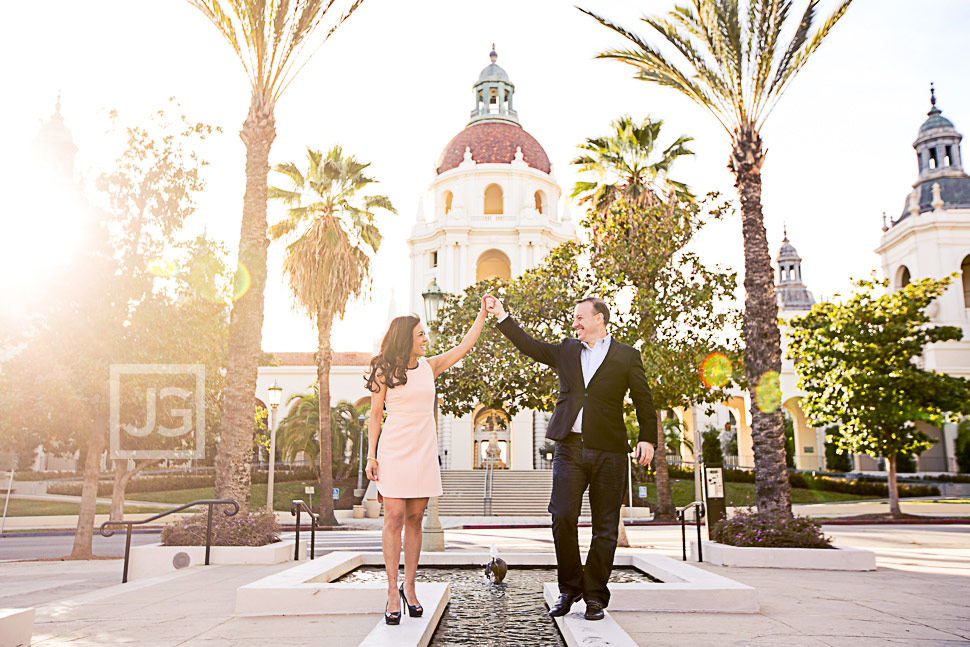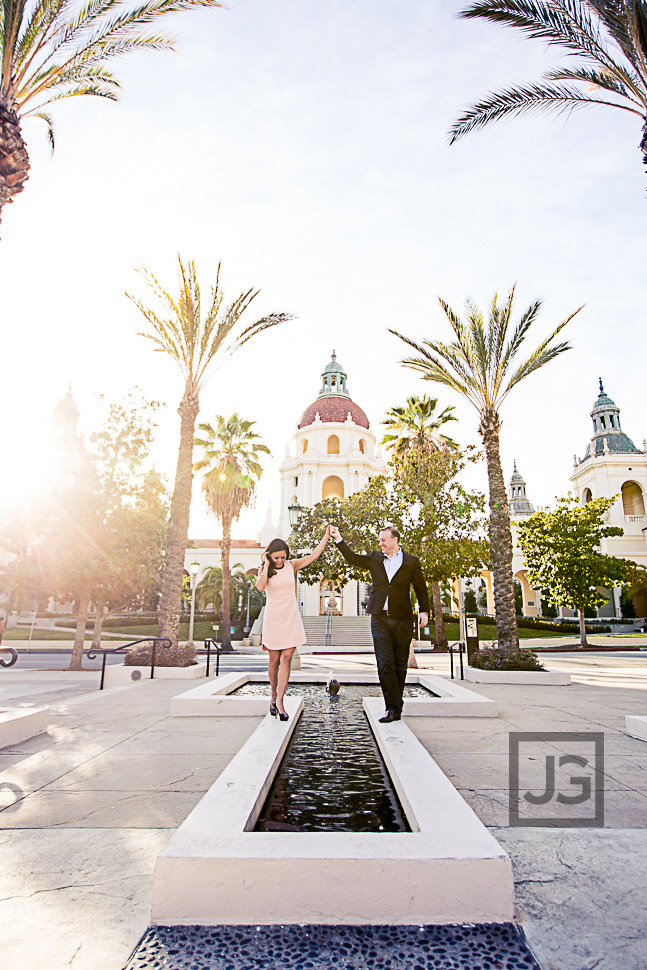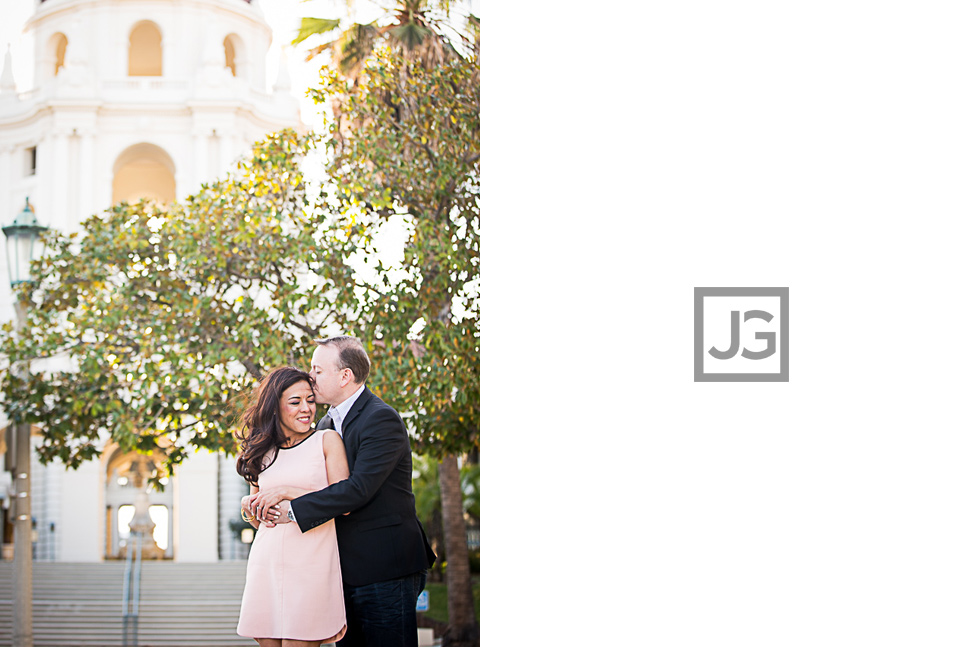 Downtown LA Engagement Photos
After the beginning of the engagement photography session at the Pasadena City Hall, we then traveled down to Downtown Los Angeles for engagement photography in an urban setting. We started at the Walt Disney Concert Hall (WDCH for short), which is an awesome spot to shoot while we wait for it to get darker to do more low-light photography at night comes.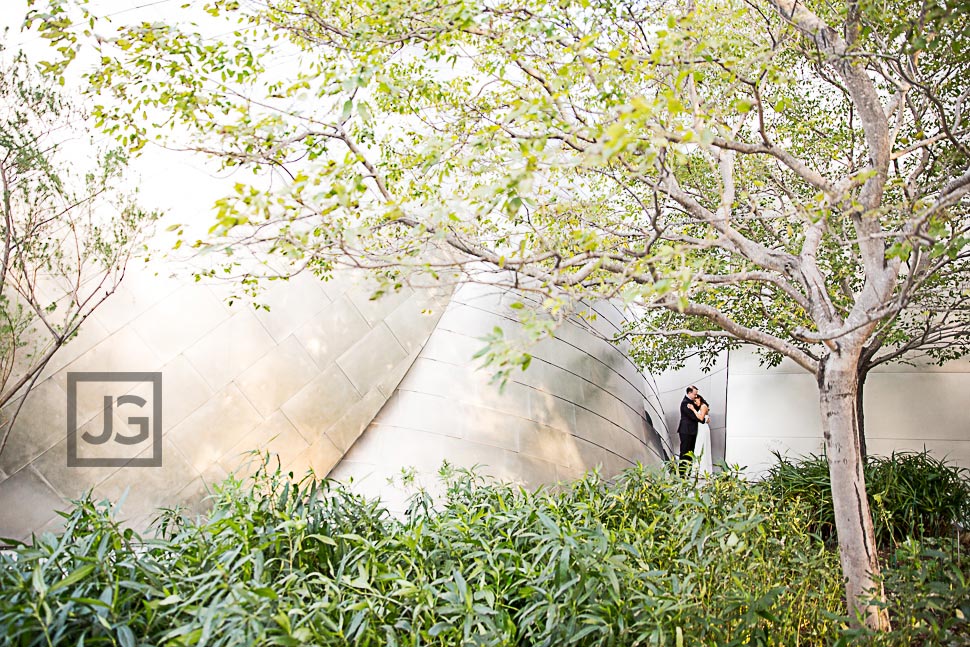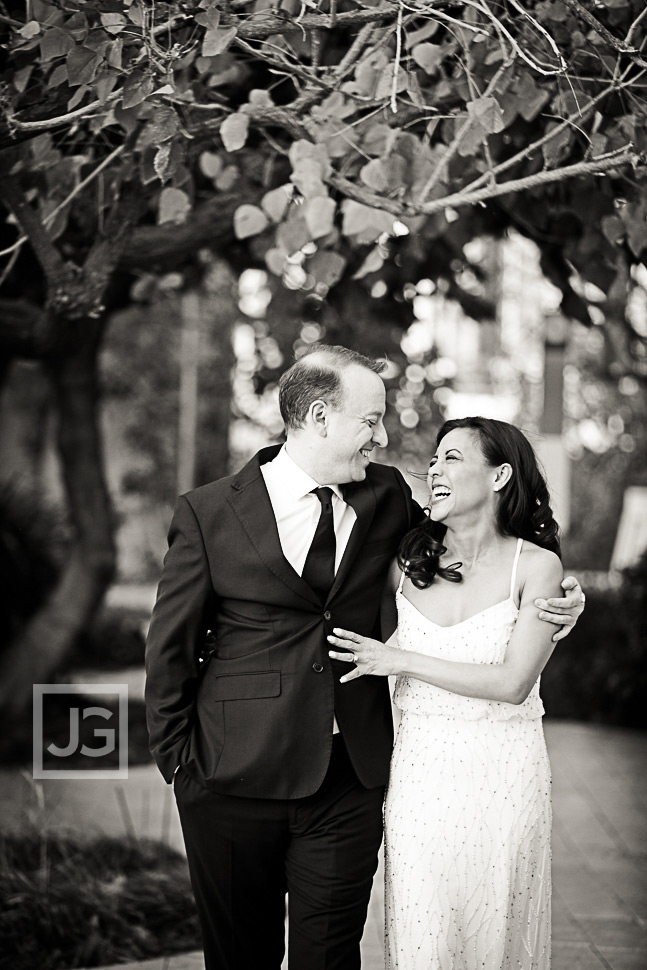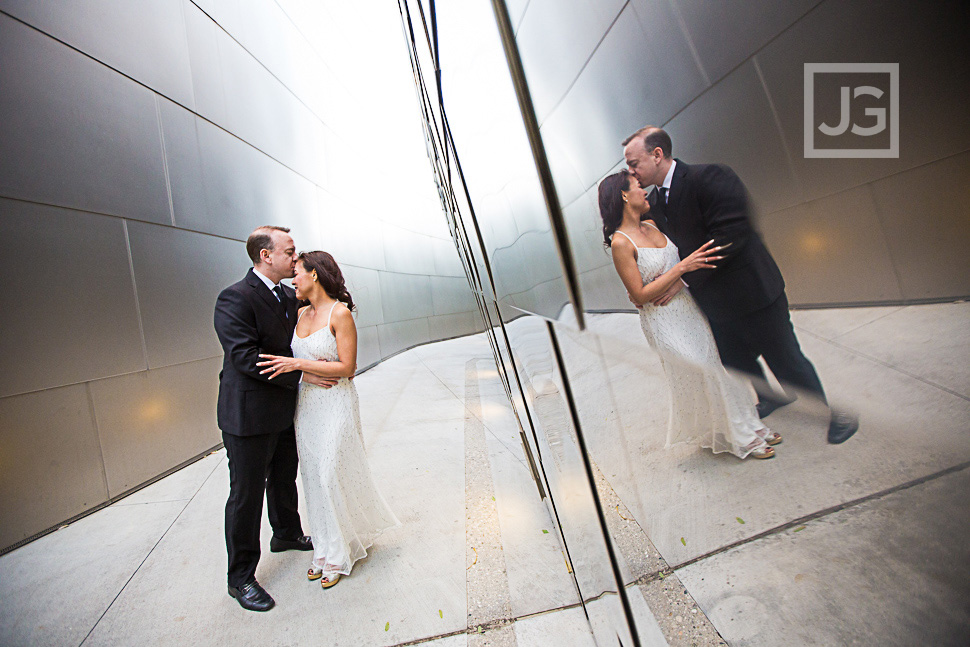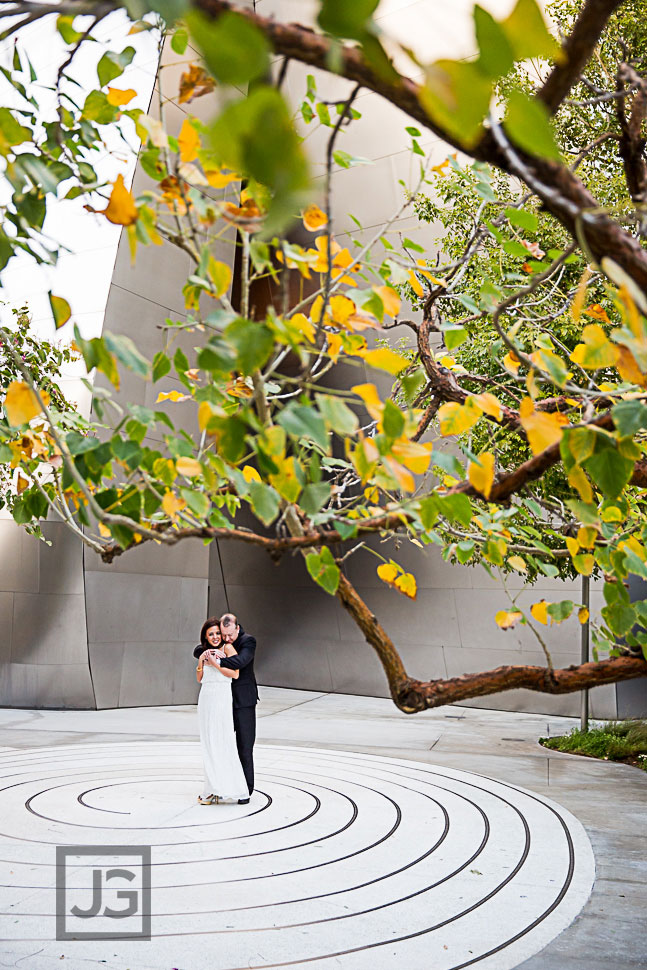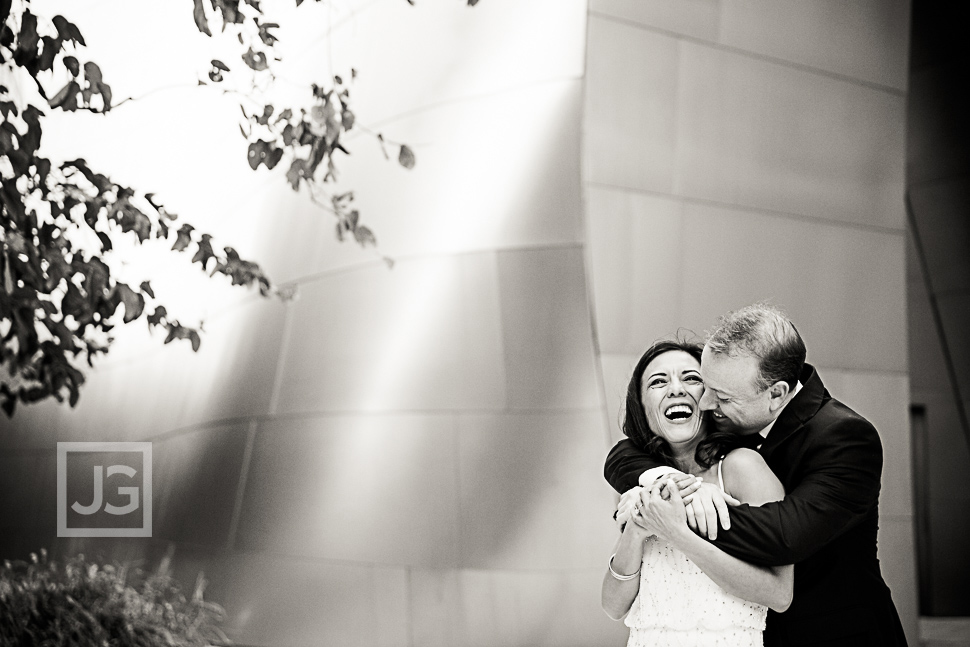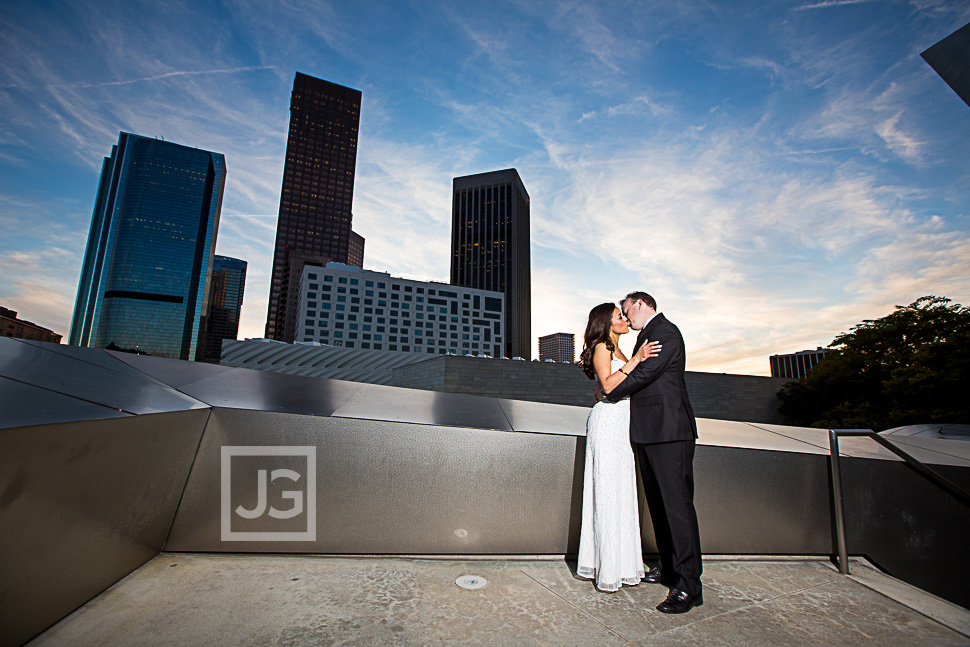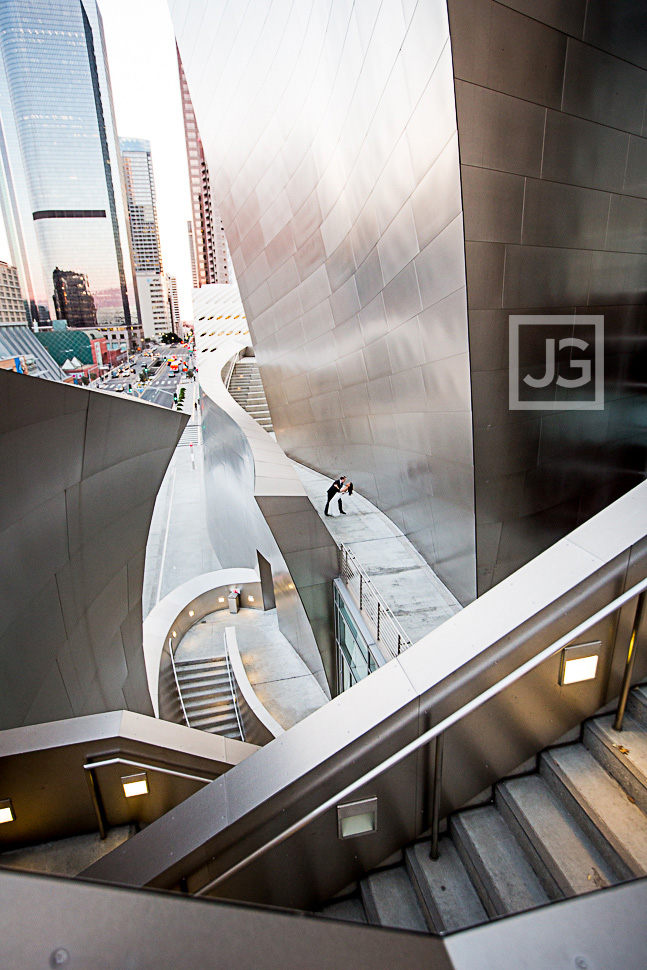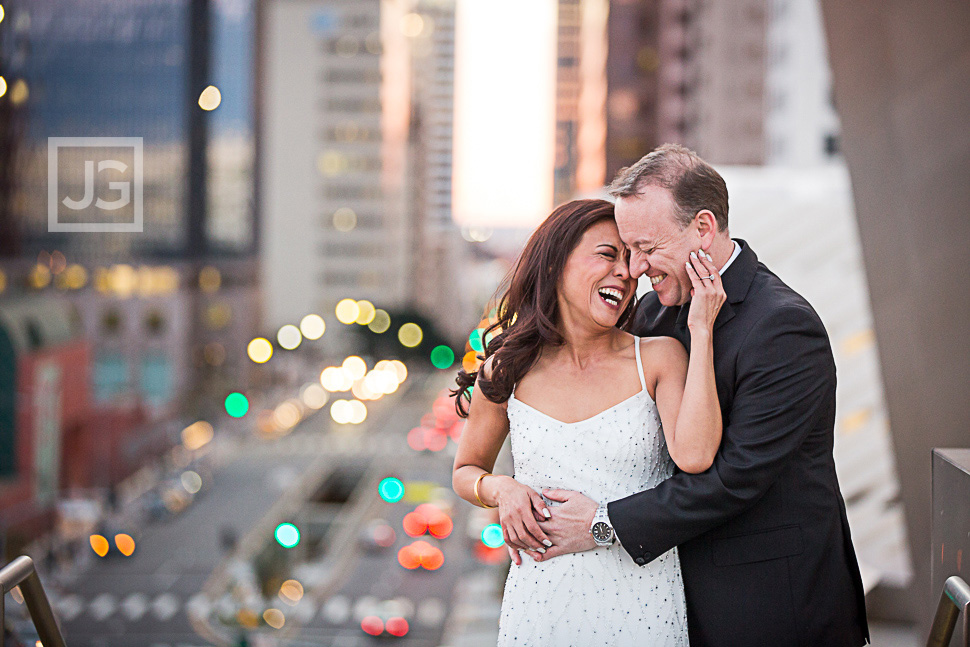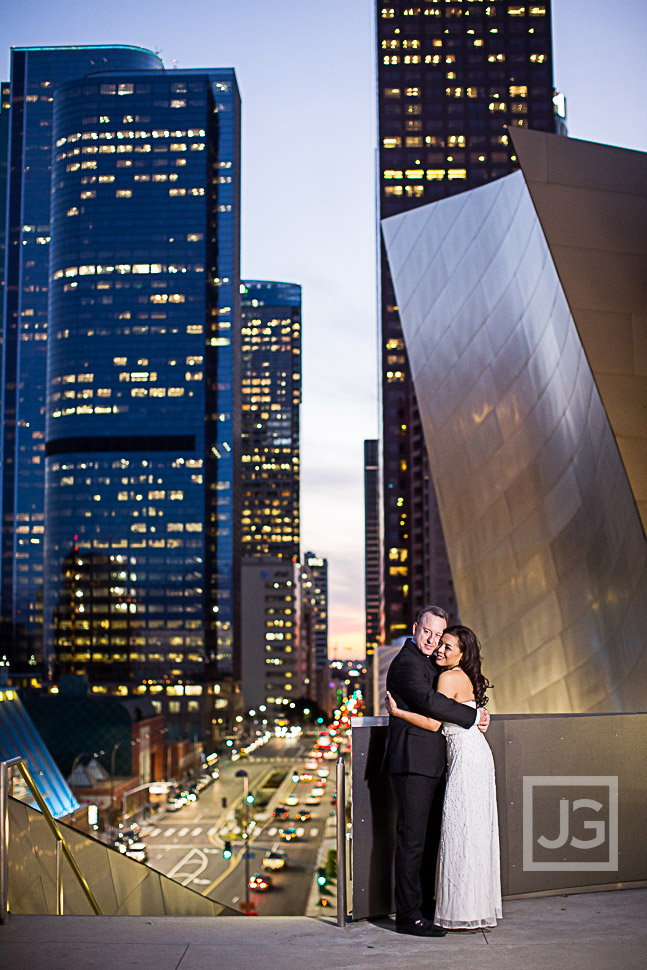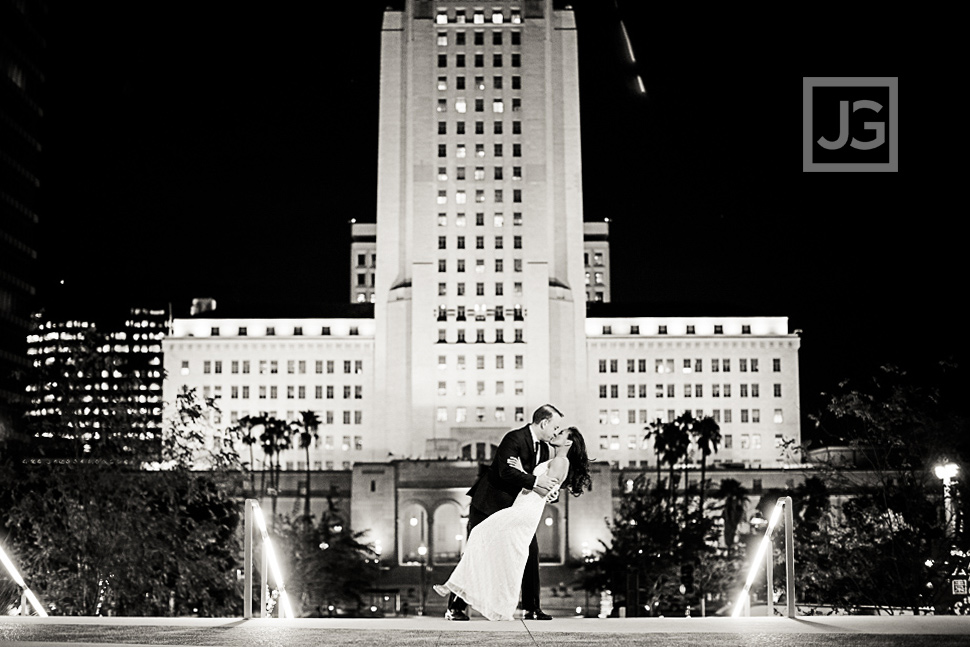 Check out the rest of our blog for more examples of engagement photography and wedding photography in Pasadena and Los Angeles.  You want a wedding photographer that can pull out the urban and architectural character of these amazing locations.
You can also see our more recent photographic work on our Instagram, such as the post of this specific shoot in Pasadena. Make sure to keep up with our work, since it is experimental and constantly changing and evolving. We try on every shoot to do something new and creative, often coming up with new things because of every couple being unique and interesting people.