Wow, what can we say about Lauren and Harris?!  They are such a fun-loving couple and great to hang around with!!  We first got to know them when they wanted Gavin to shoot a Save the Date video for them.  They wanted a video that would show them doing the things they love to do and from there they sent out DVDs to everyone as a Save the Date.  How awesome and unique is that!!  So Gavin hopped down to their place on Balboa Island and captured them doing the things that define them!!  Click play to see this sweet sweet video.  Trust me… you don't want to miss it.

For an engagement shoot, we usually capture our couples as themselves.  Since we already had a cute video that showed them as themselves, they wanted their engagement shoot to be a little more stylish and chic.  They wanted something more classic and refined, like martinis in a 50s bar.  We still stayed in the same area for the engagement shoot (Newport Beach) and started at a dry dock nearby.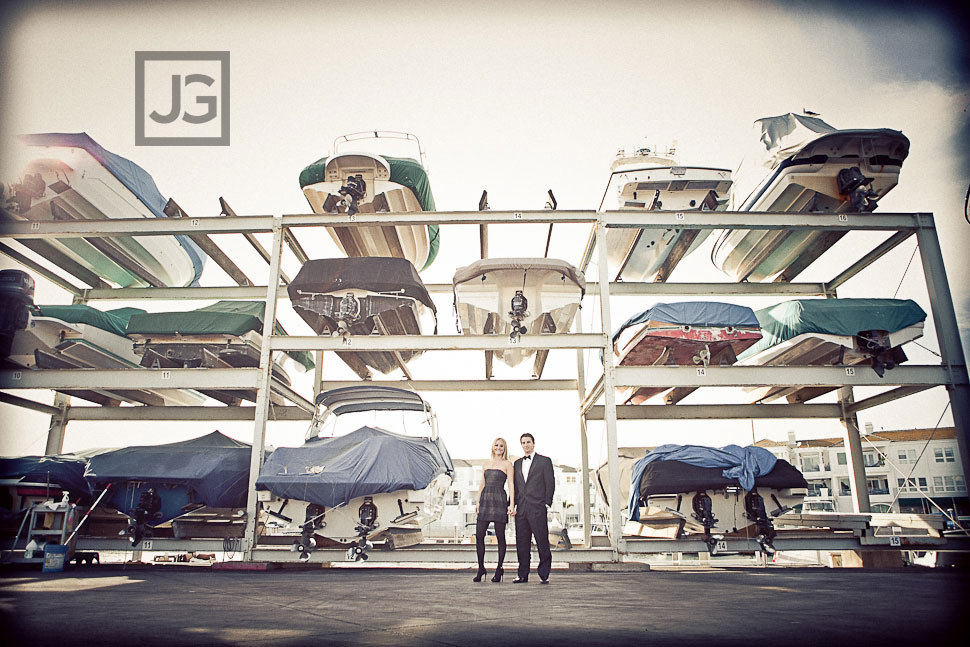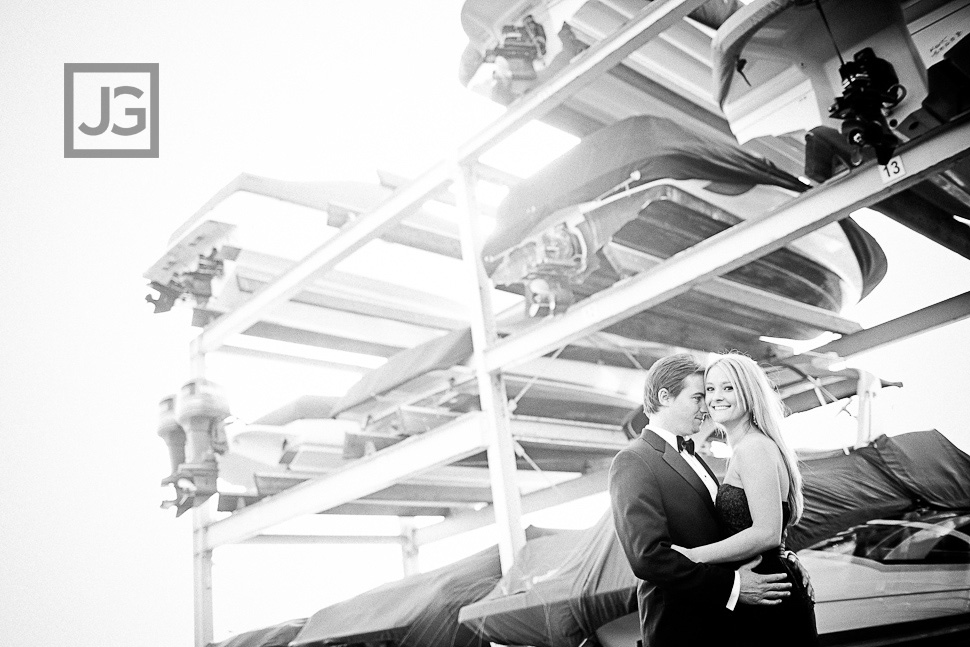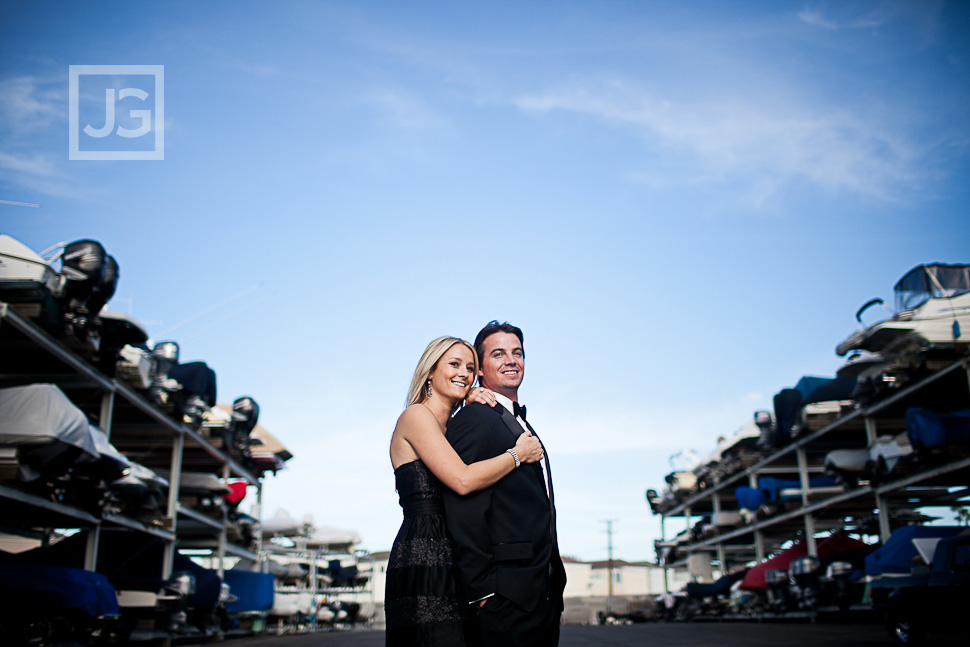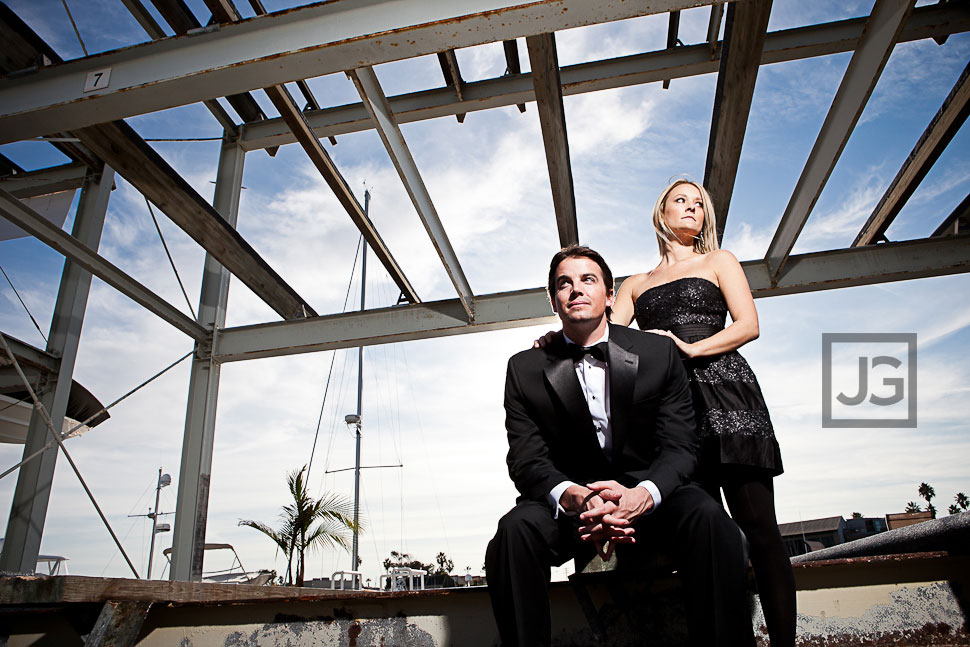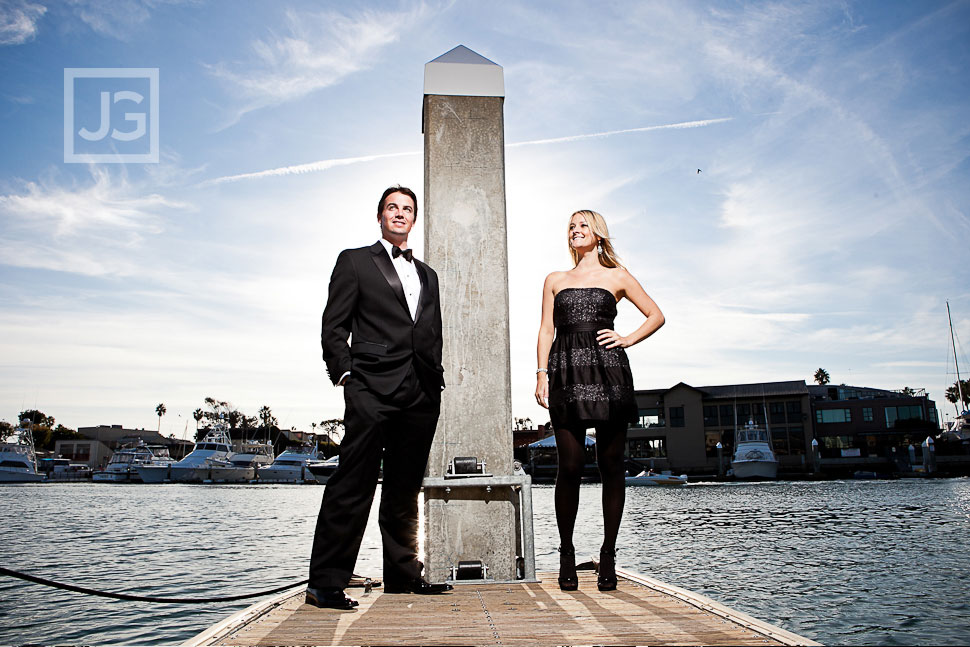 From there we headed to a local restaurant that they frequent near Lido Island, called the Cannery Restaurant.  I think it was nice not only having martinis as props, but also as a mid-shoot break!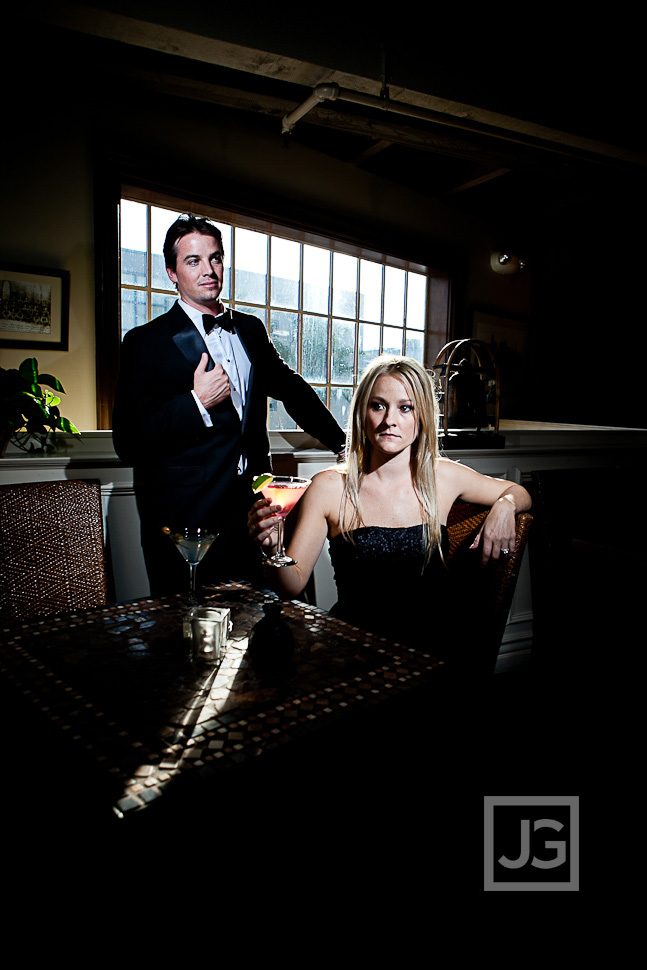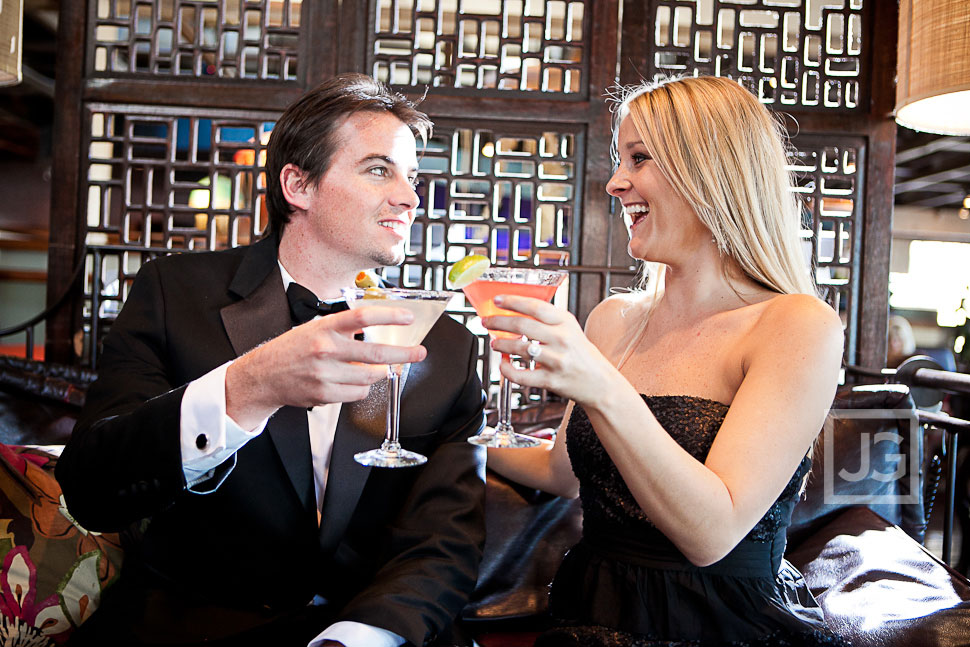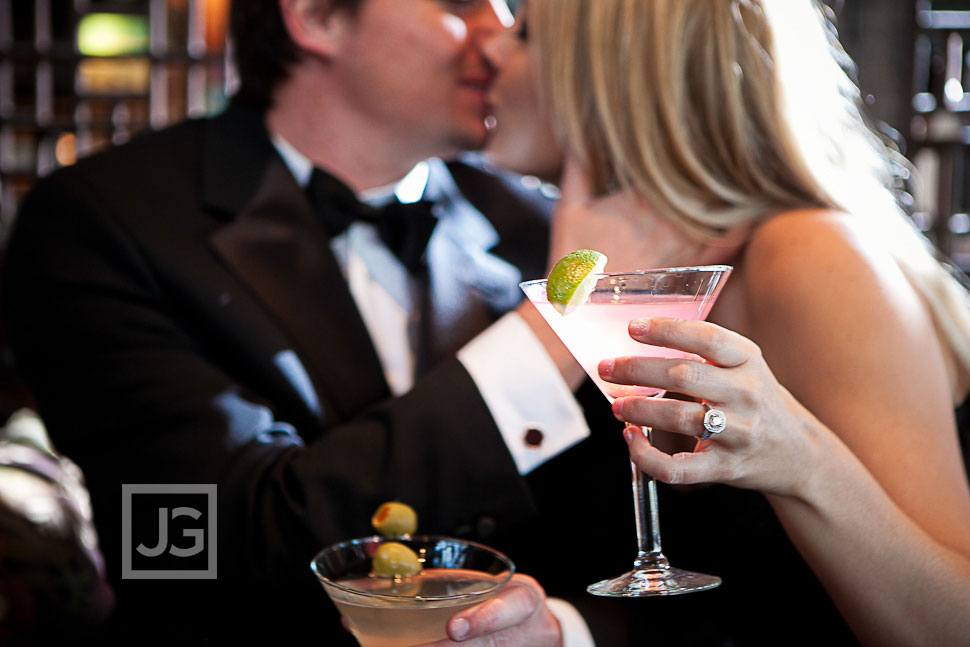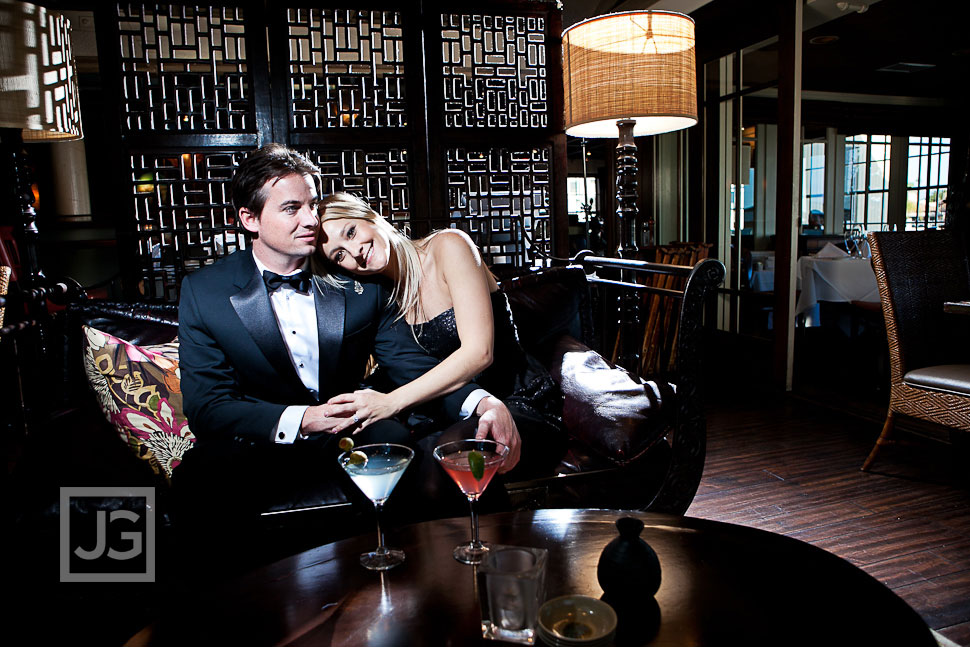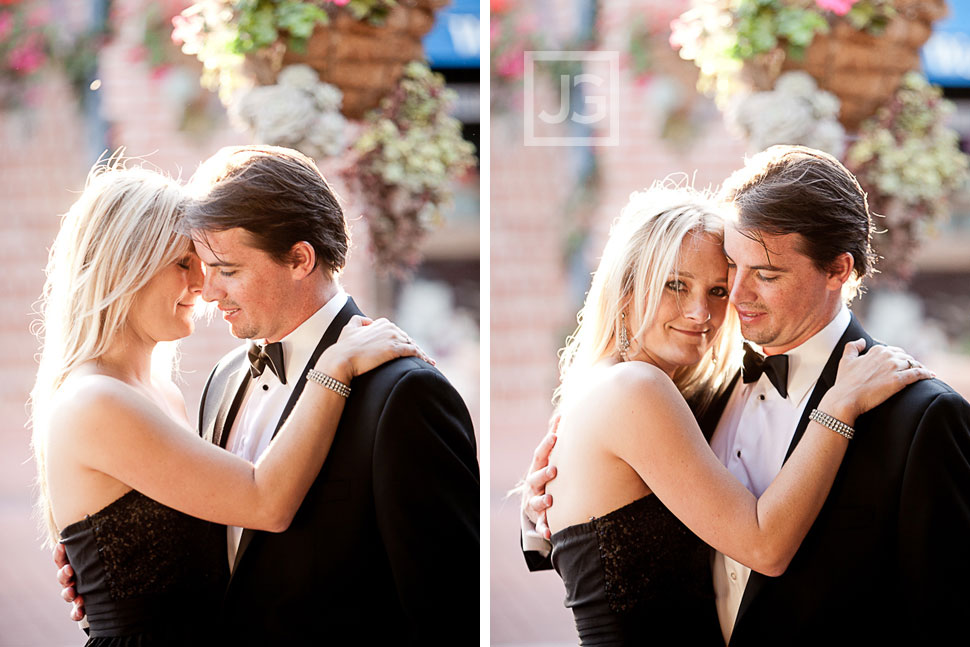 And here we are in a diner nearby.  Not pictured are the awesome onion rings and grilled cheese sandwich we ate!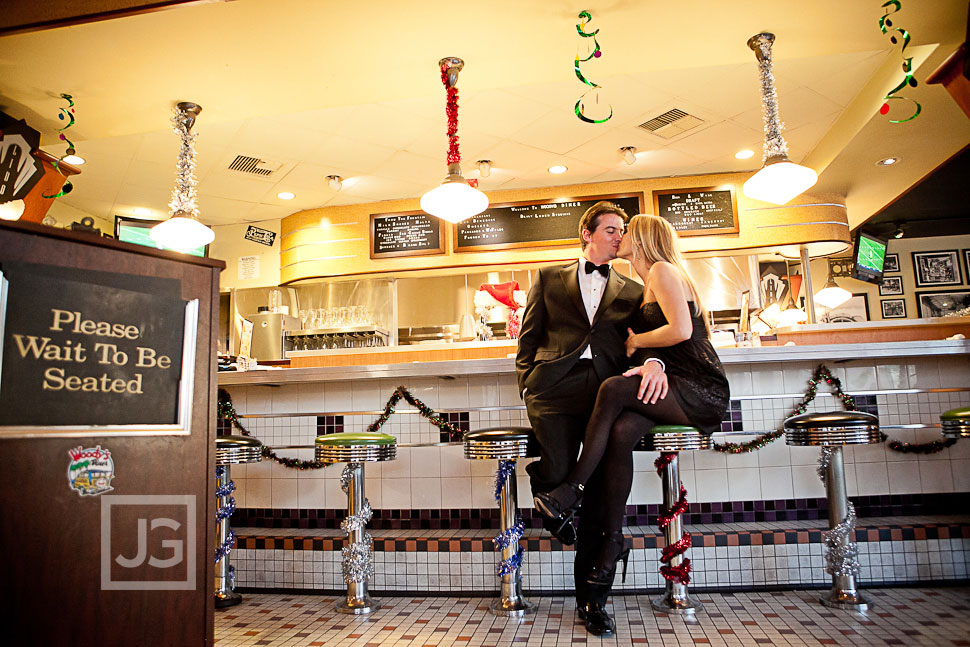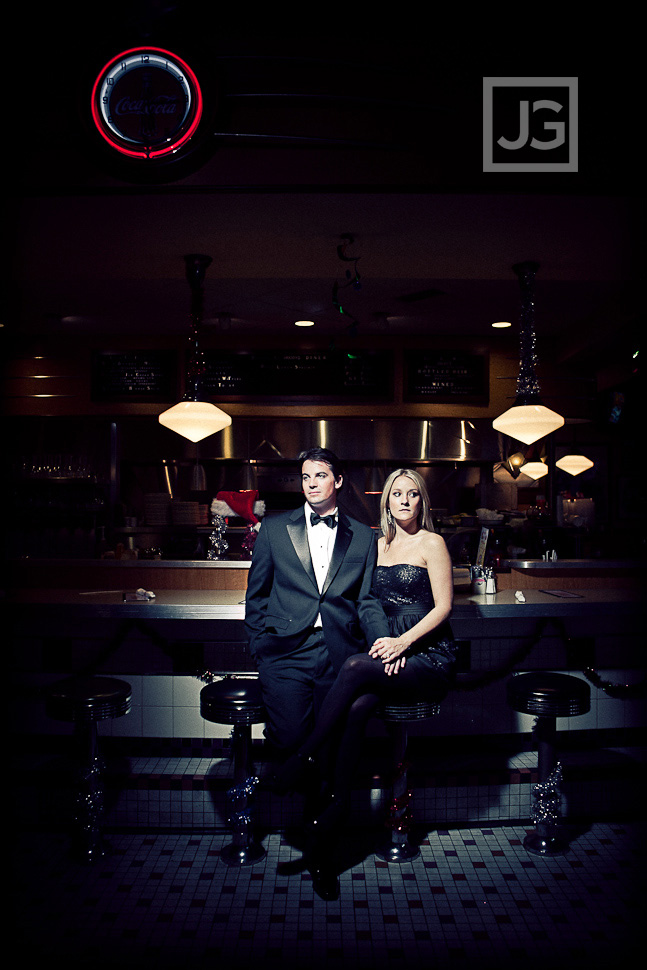 And of course we had to get them with a family portrait with their lovable dog, Casey (see the video above).