Through the warmth of the smokey campfire, their eyes met and her smile captivated his heart instantly!! She has that beautiful and infectious smile… the type of smile that lights up an entire room and wherever she goes.  Kristin and Ryan met when they were 15 years old; during a YMCA camping trip.  From what started as high school "puppy love", blossomed into a deep and passionate romance and soon will lead them to saying "happily ever-after". So read on for our day of engagement photography at Laguna Beach!
Engagement Photos at an Irvine Field
I can honestly photograph Kristin and Ryan all day, [and can't wait till their wedding at Hotel Maya]. They told me that they were a bit nervous since it's their first time taking photos. However, I find that hard to believe because the photos surely says otherwise. They share an amazing connection, combined with playful banter. These two pretty much photographed themselves!! Actually, the Vodka shots that we took in the parking lot probably helped a bit. LOL! Right Kristin?? =P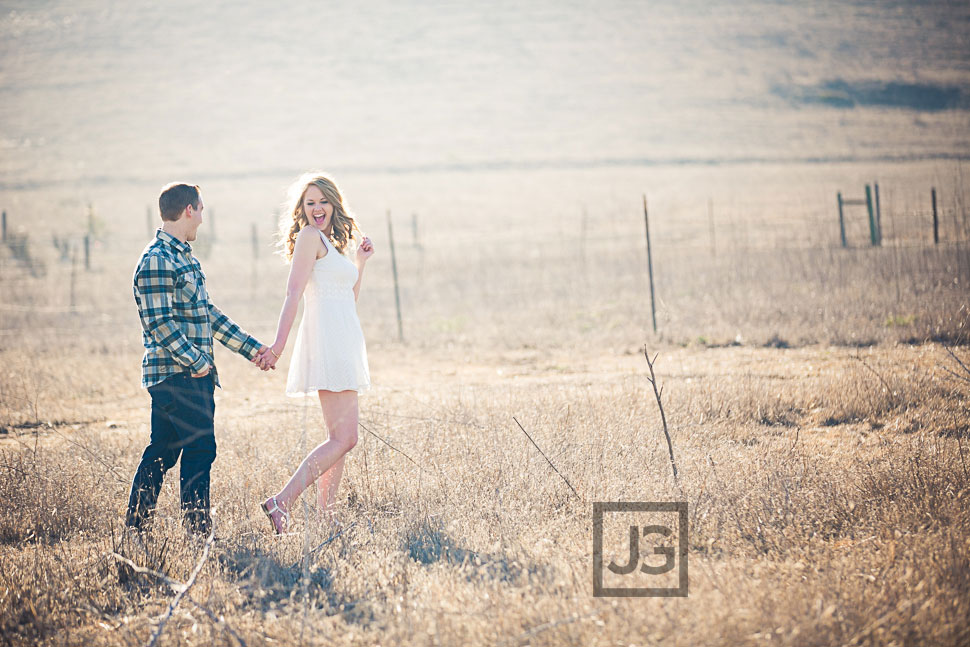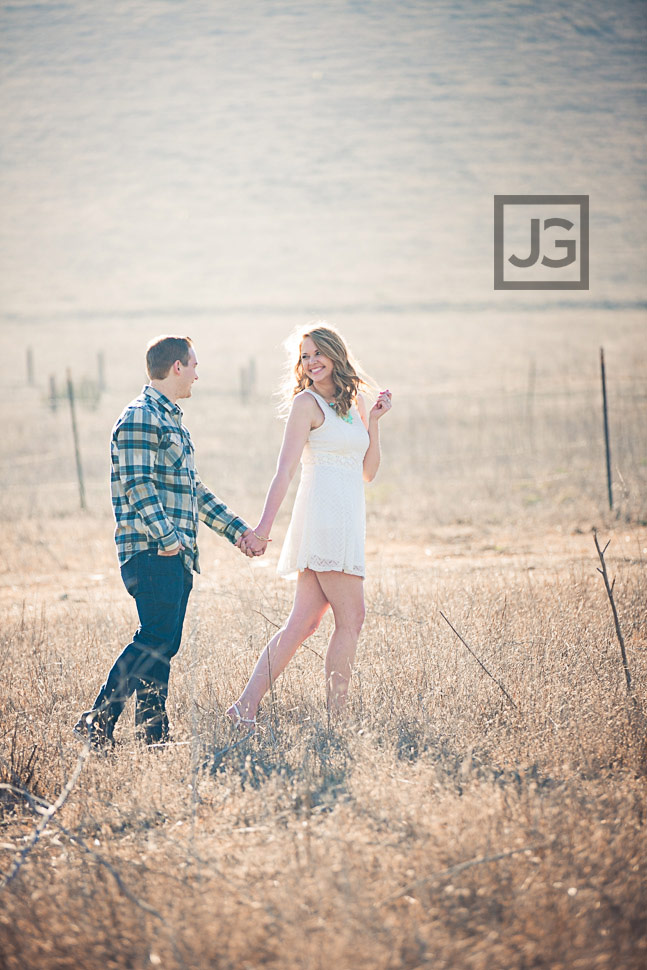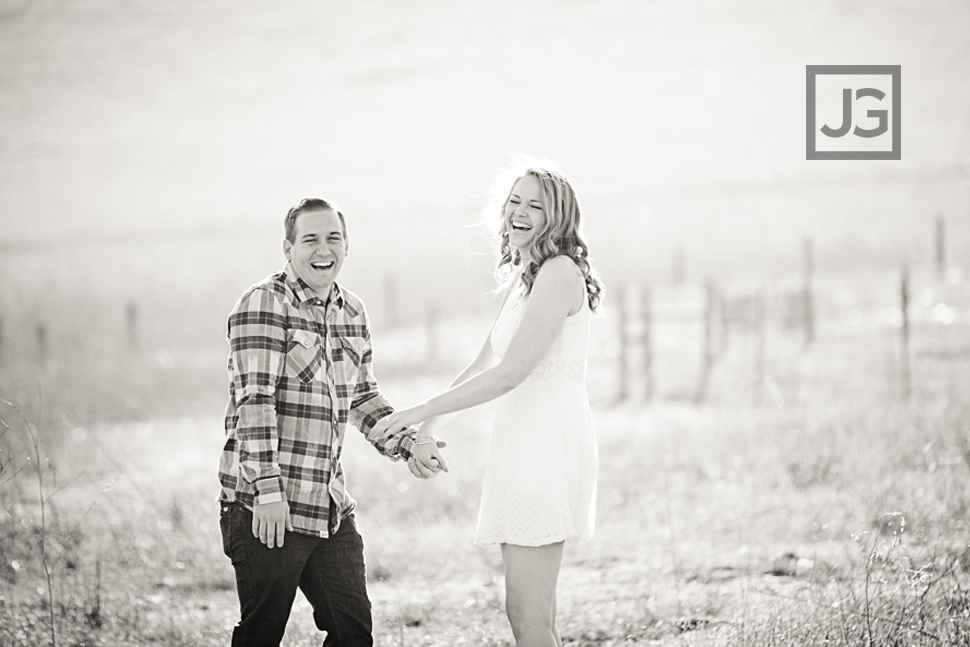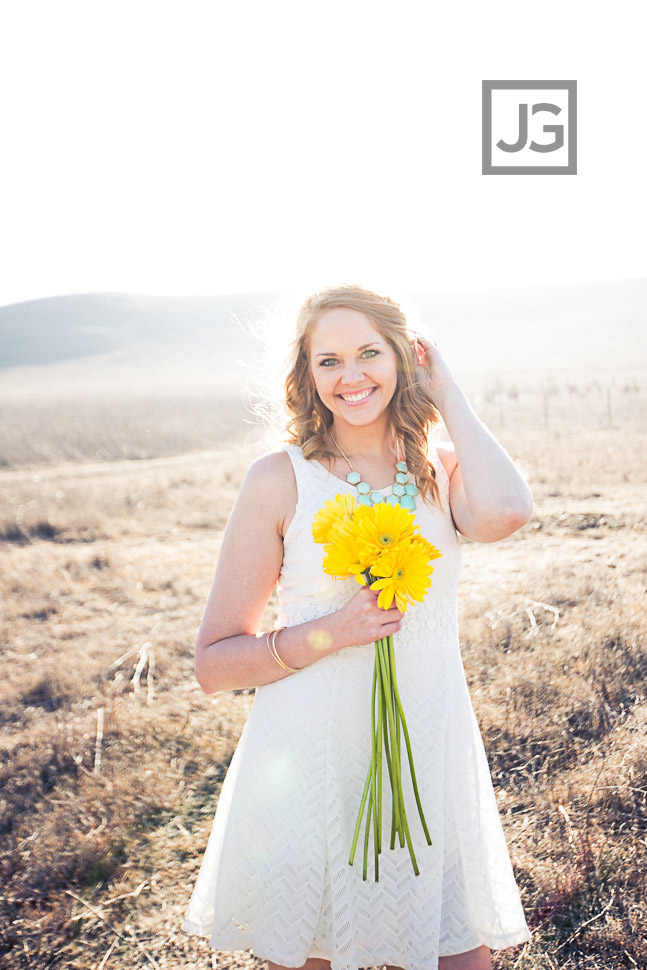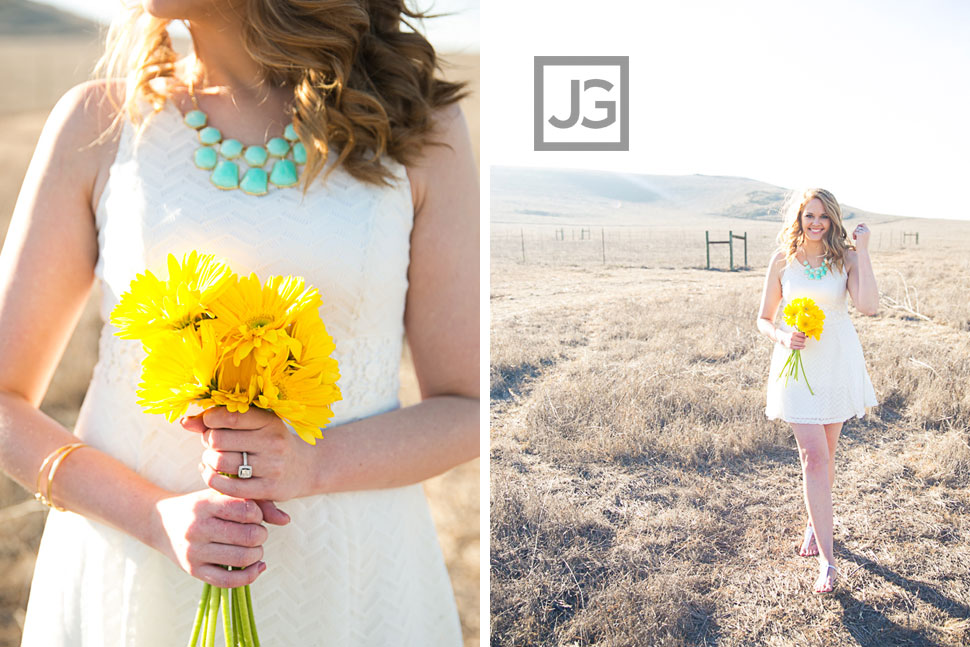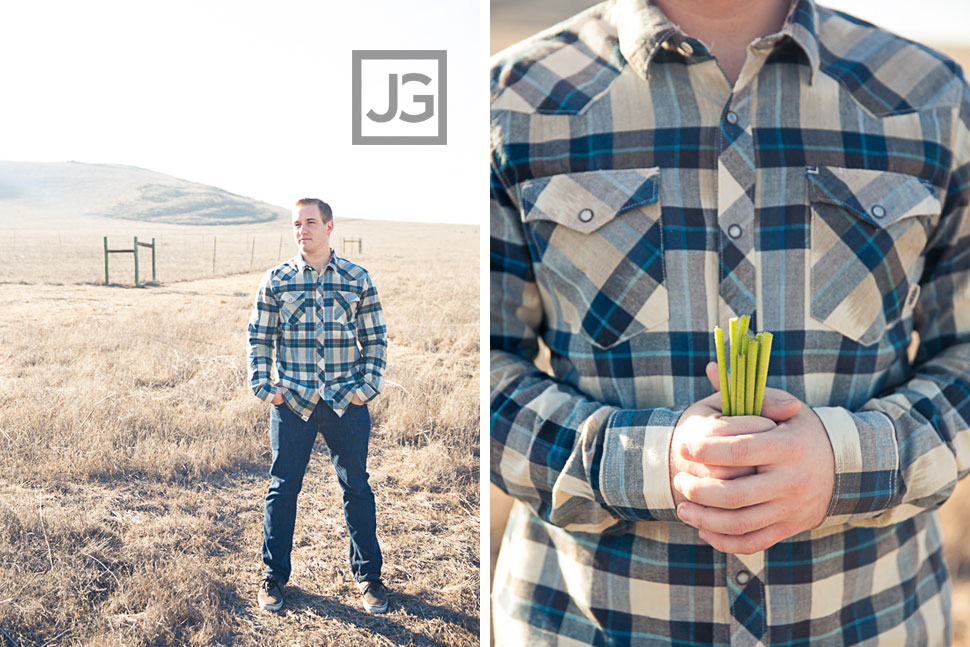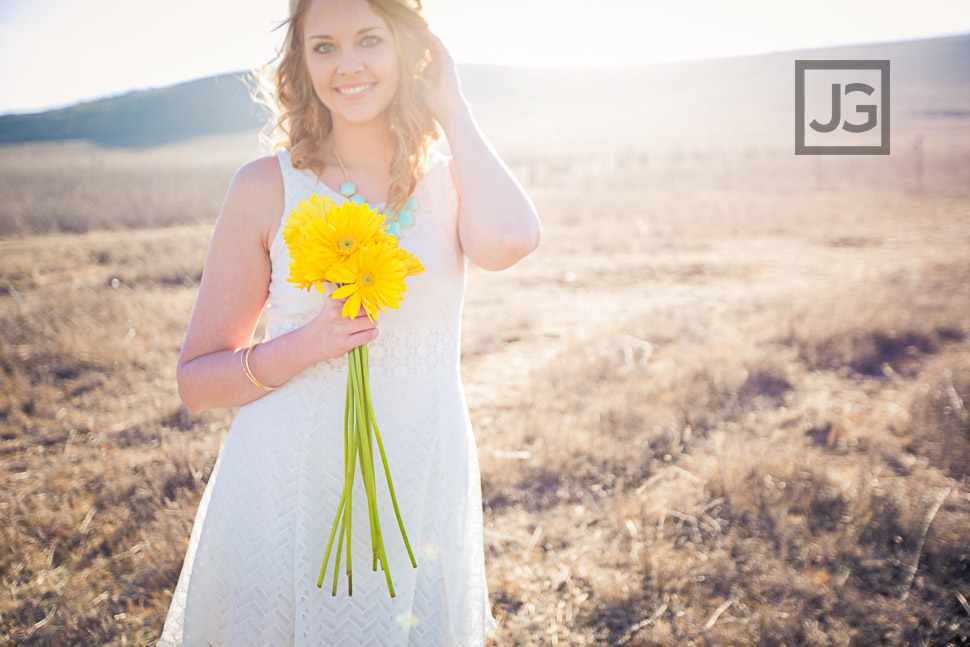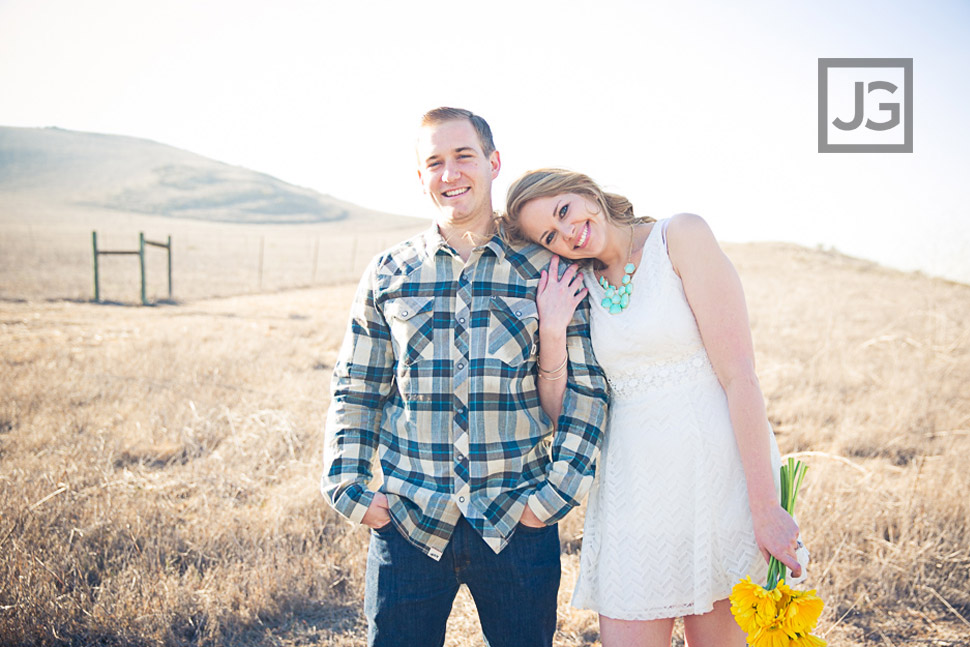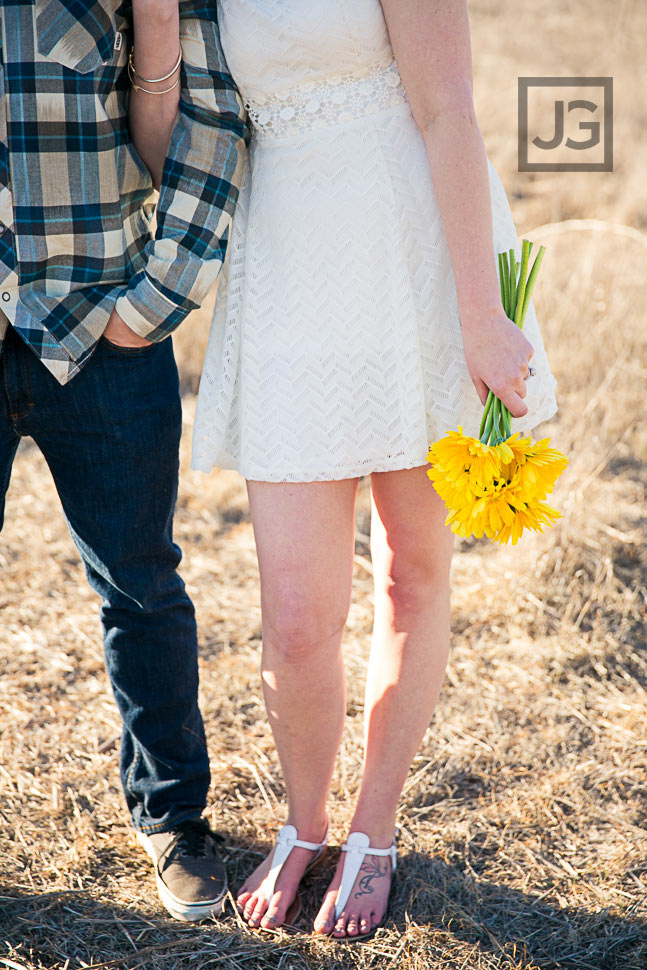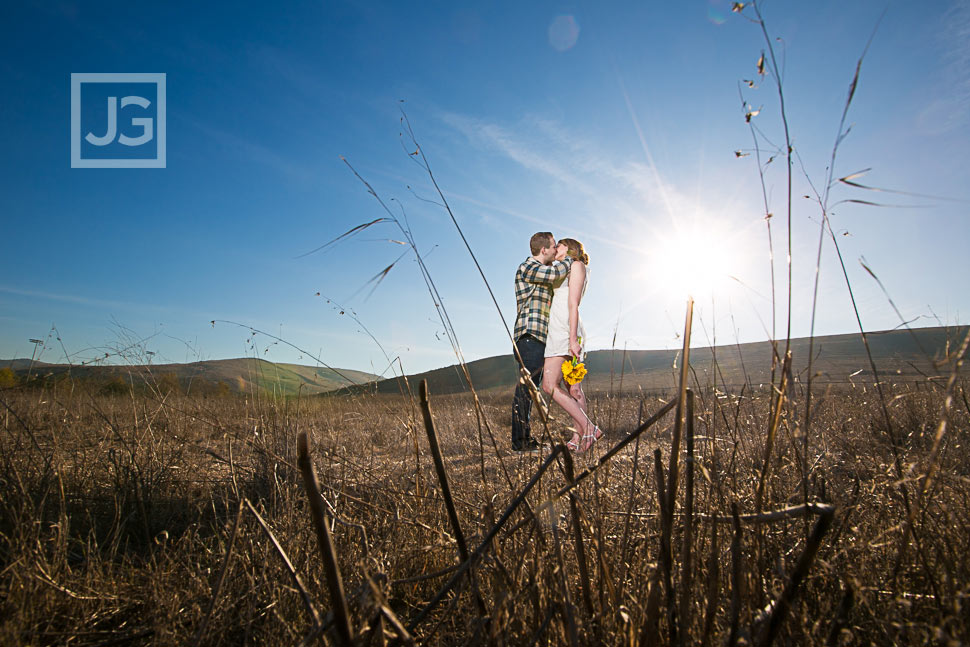 This is such a cute engagement photo of our couple in an open field in Irvine. They brought props, which can really add to the personality of the session.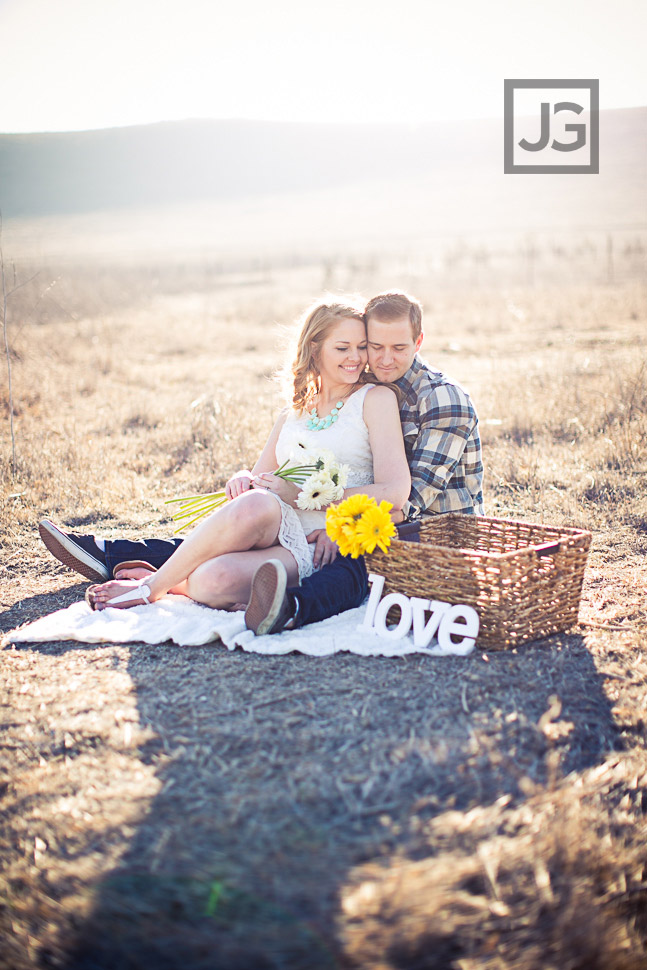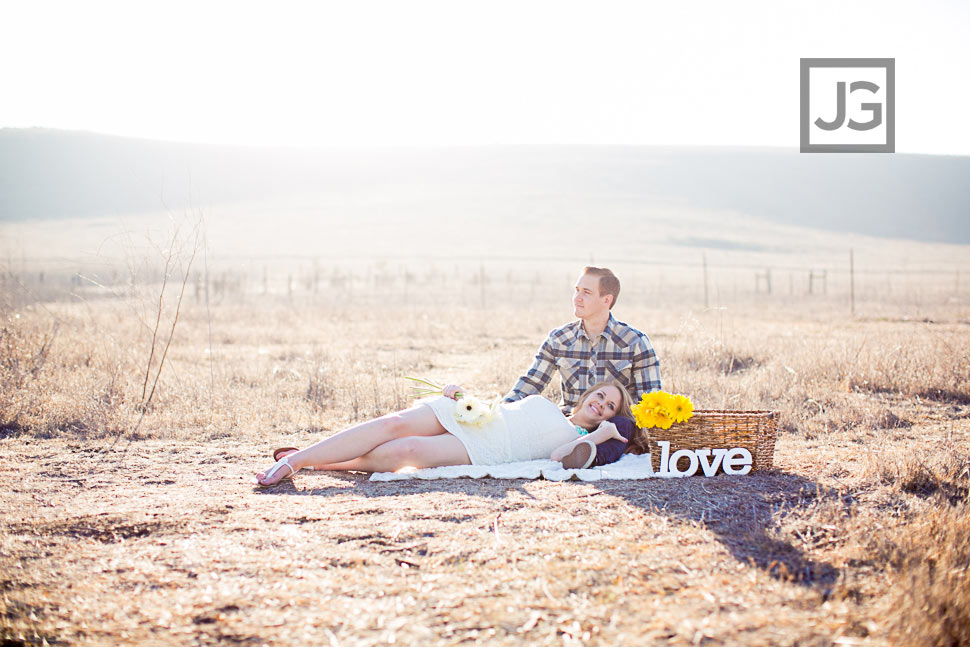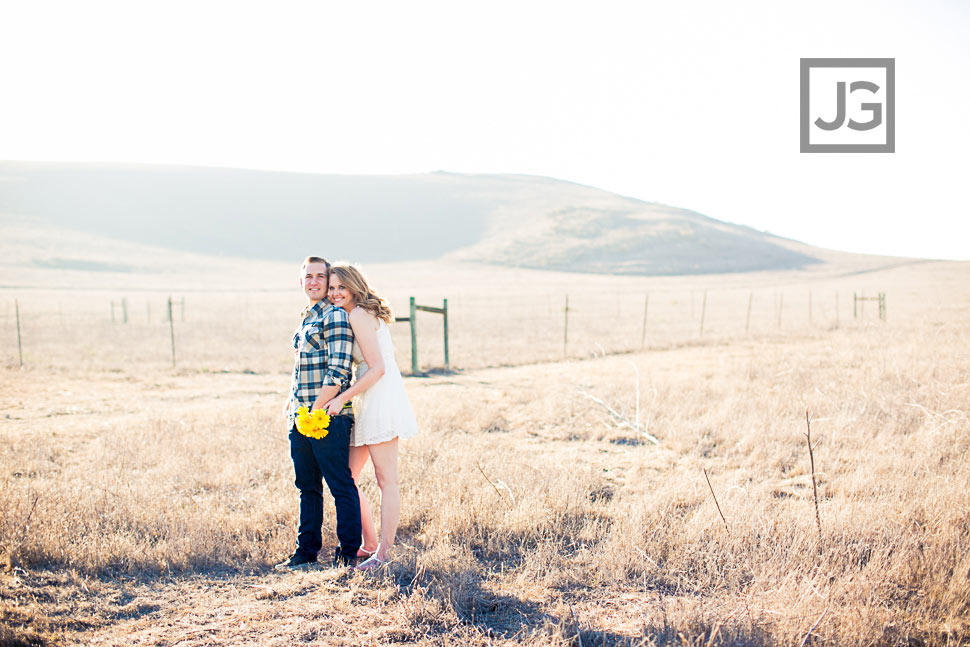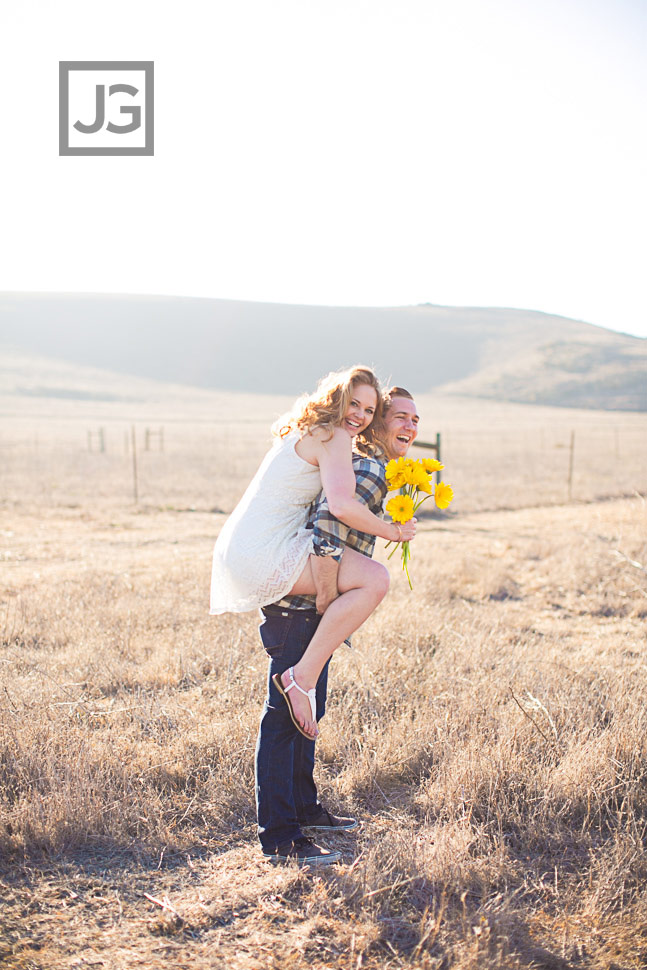 How silly and fun are Kristin + Ryan!? We love it when our couples act like themselves and it reflects in the engagement photos. We want fun, silly, goofy, and eccentric photos.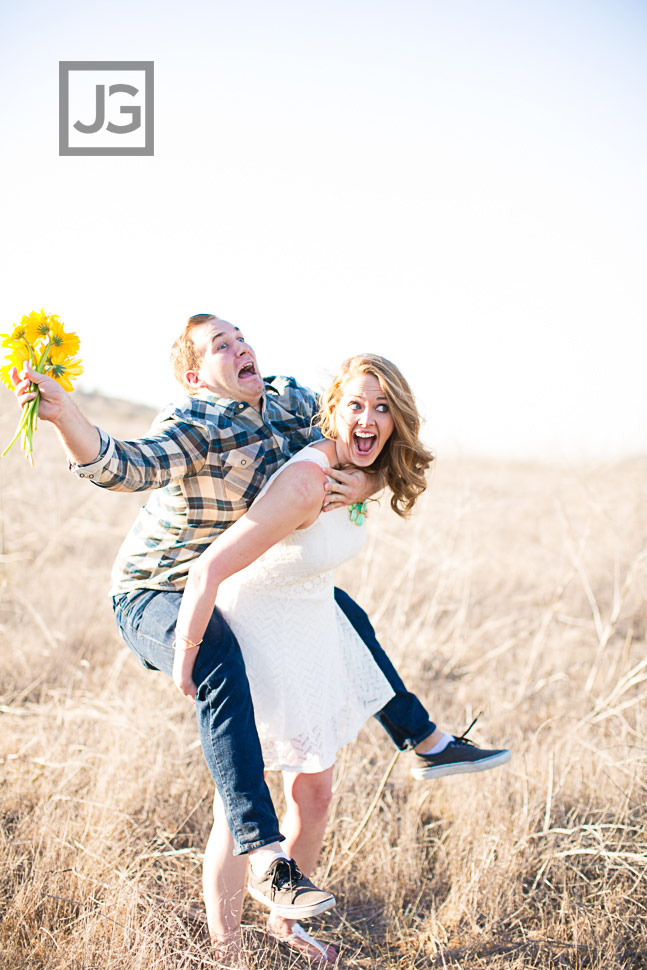 Engagement Photography in Laguna Beach
After the open field in Irvine, we headed over to arguably the best beach in Orange County, Victoria Beach. Note that there is a permit required through the city of Laguna Beach, but that's how we make sure we protect these beautiful locations.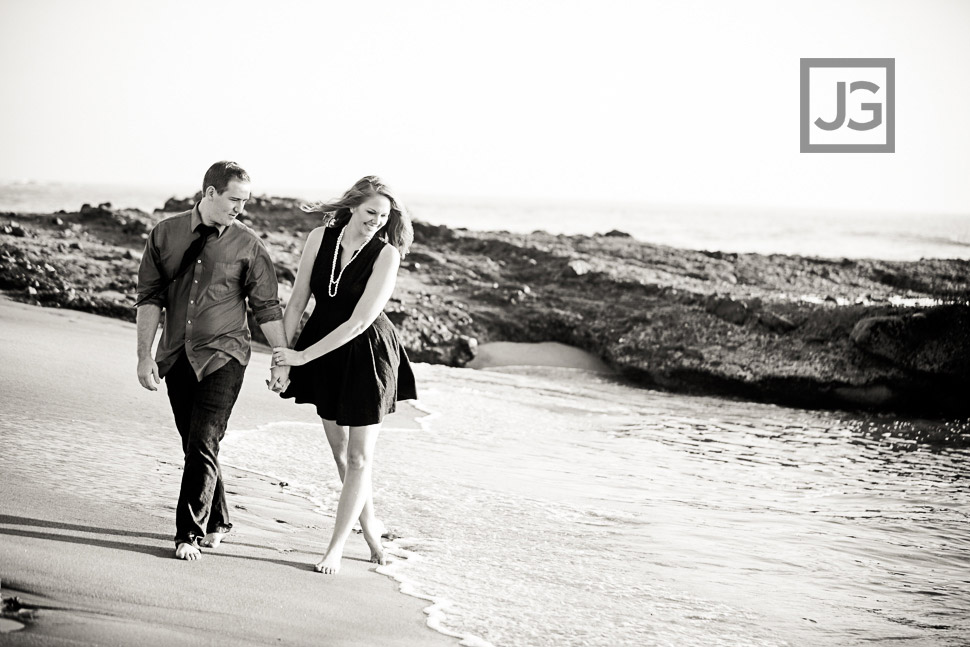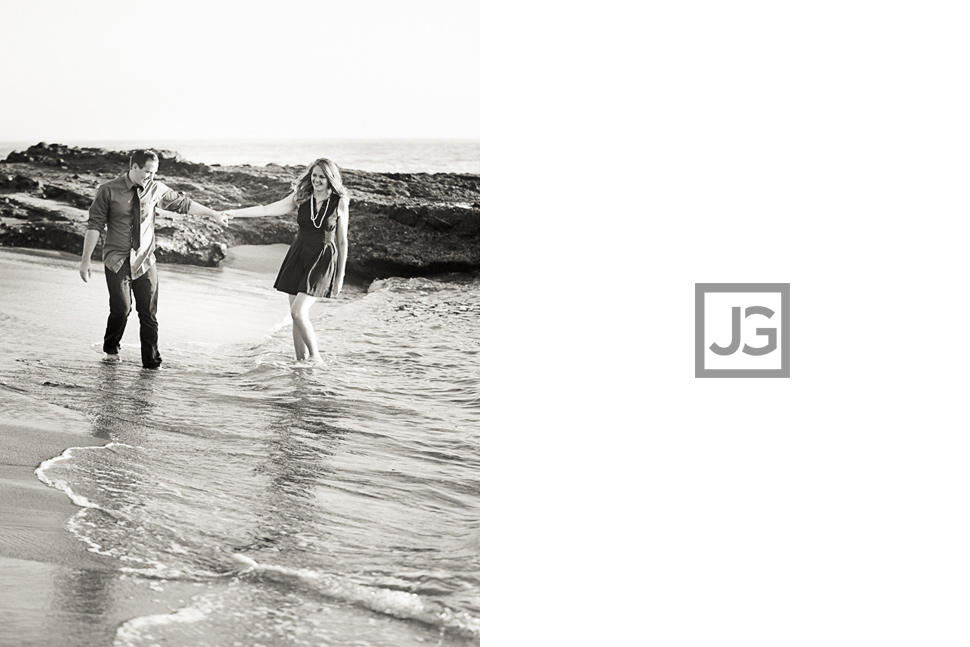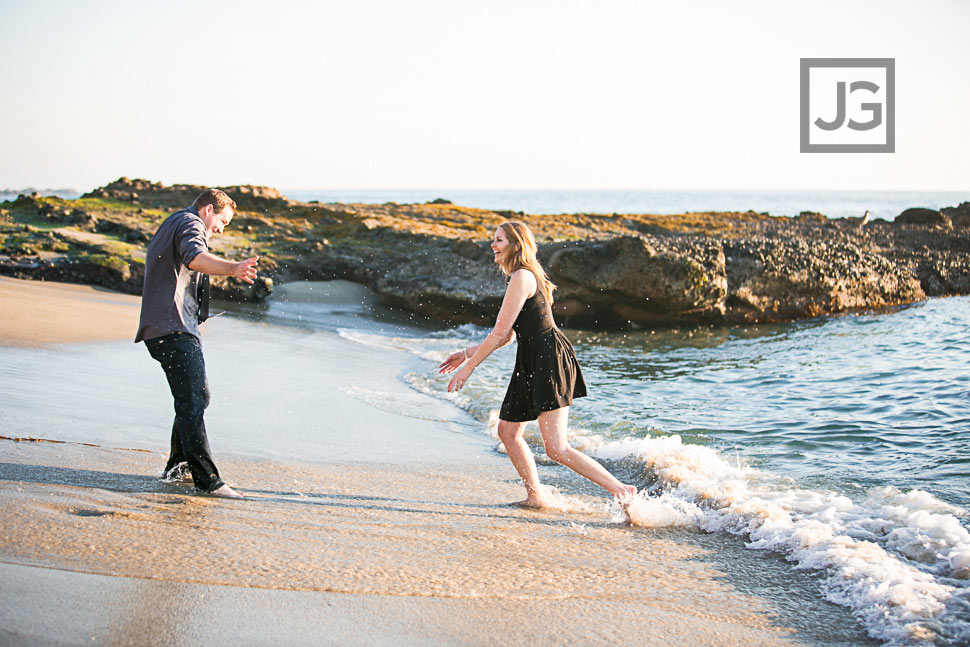 OMG here's them being super cute and fun again! But in that silly play we see the romance and love that they have for each other.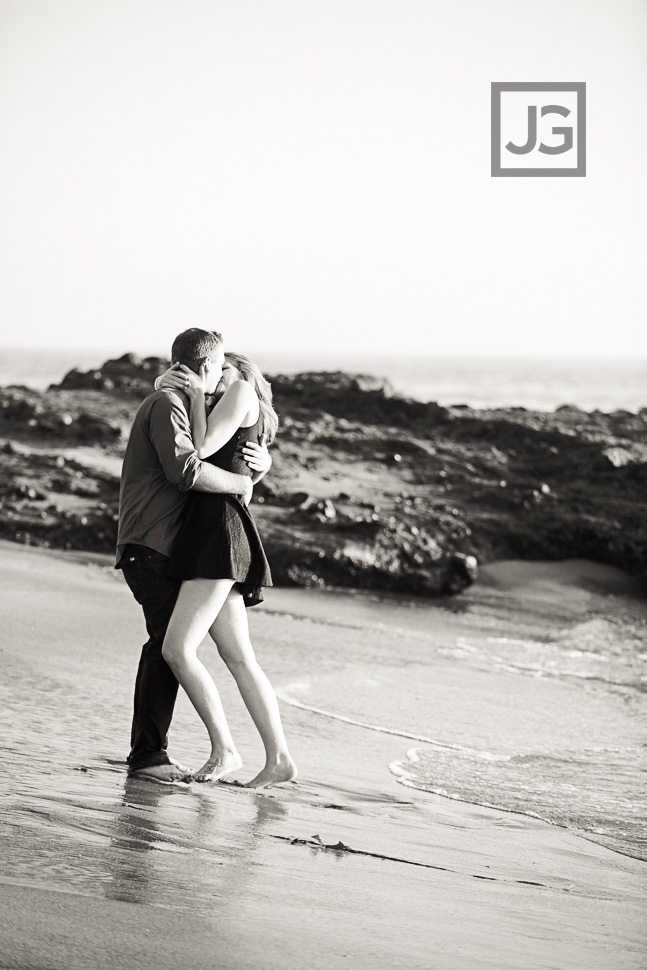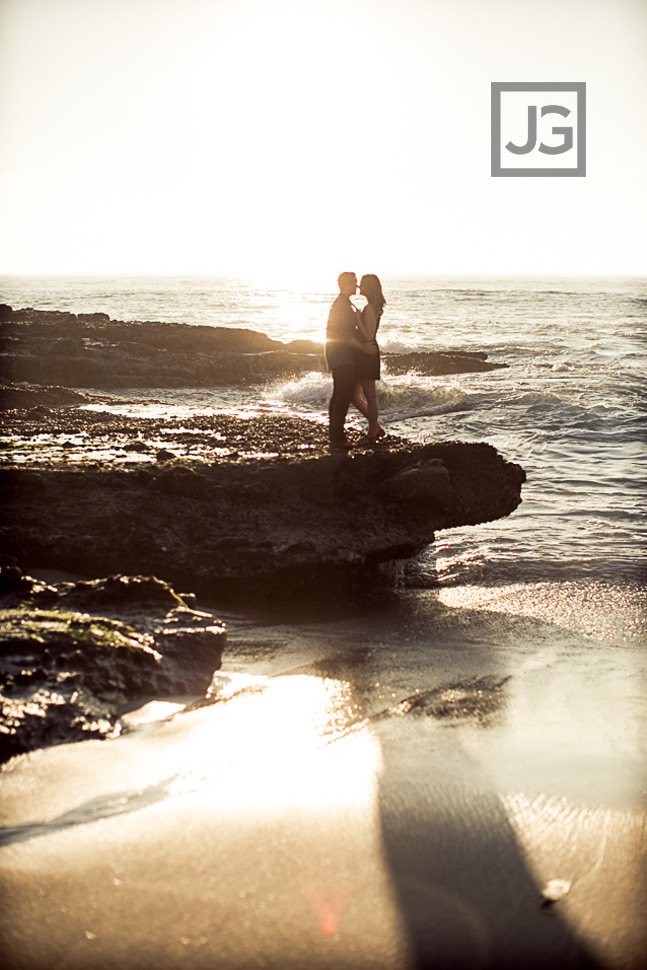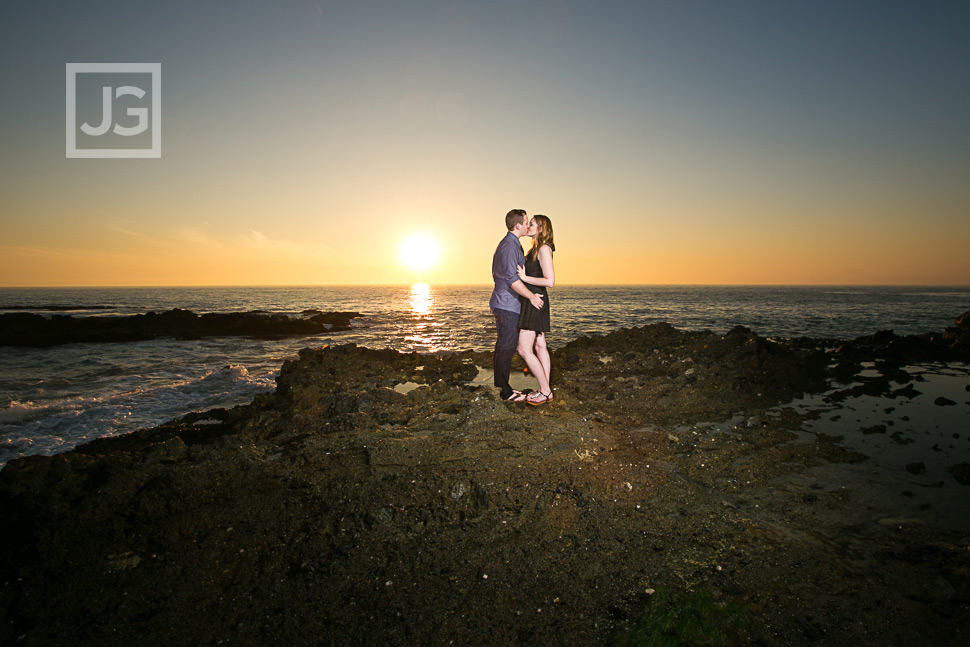 Here we caught a seagull photobombing our sunset engagement photos!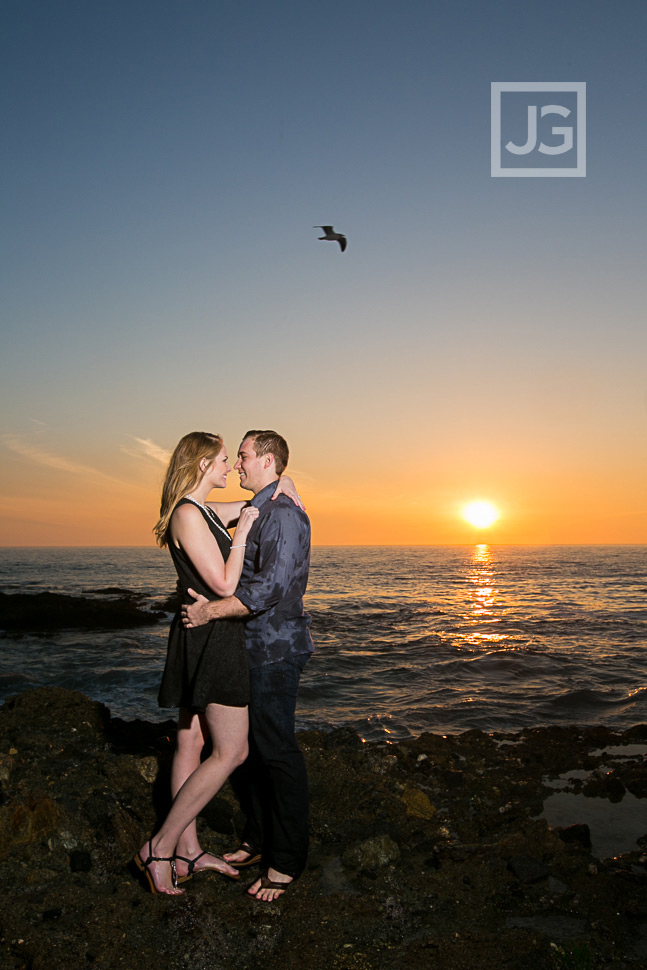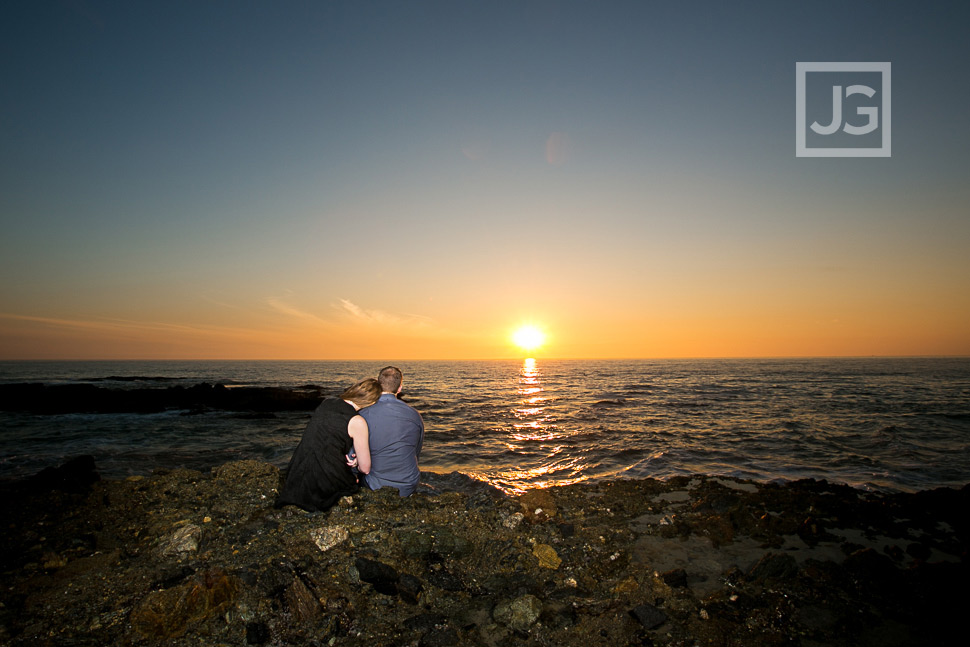 We always love it when a stray wave comes up and makes a splash in our engagement photos. This is where it helps having a couple ready and willing to get soaked for us.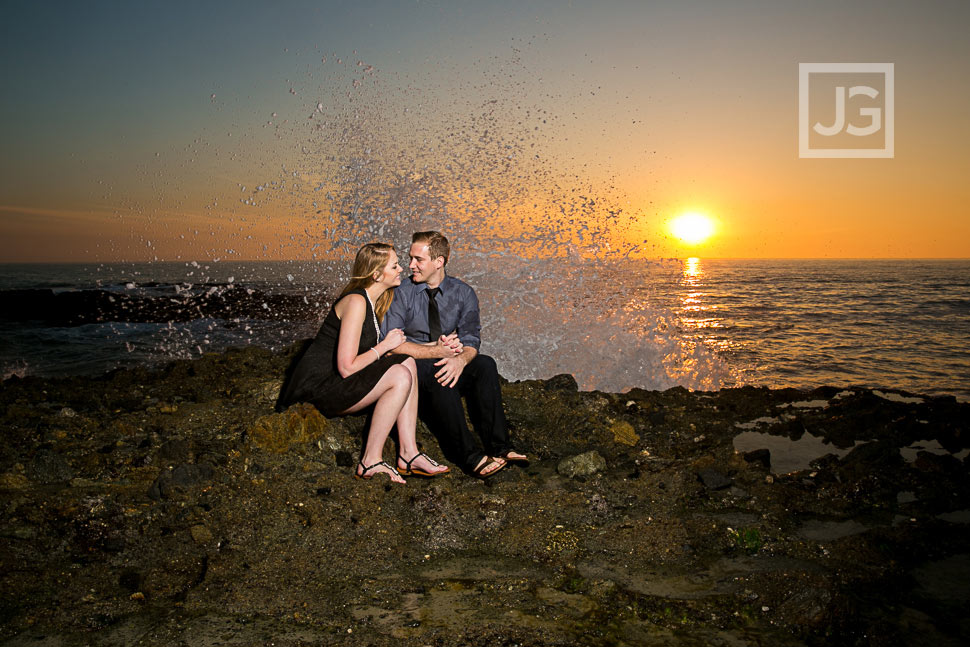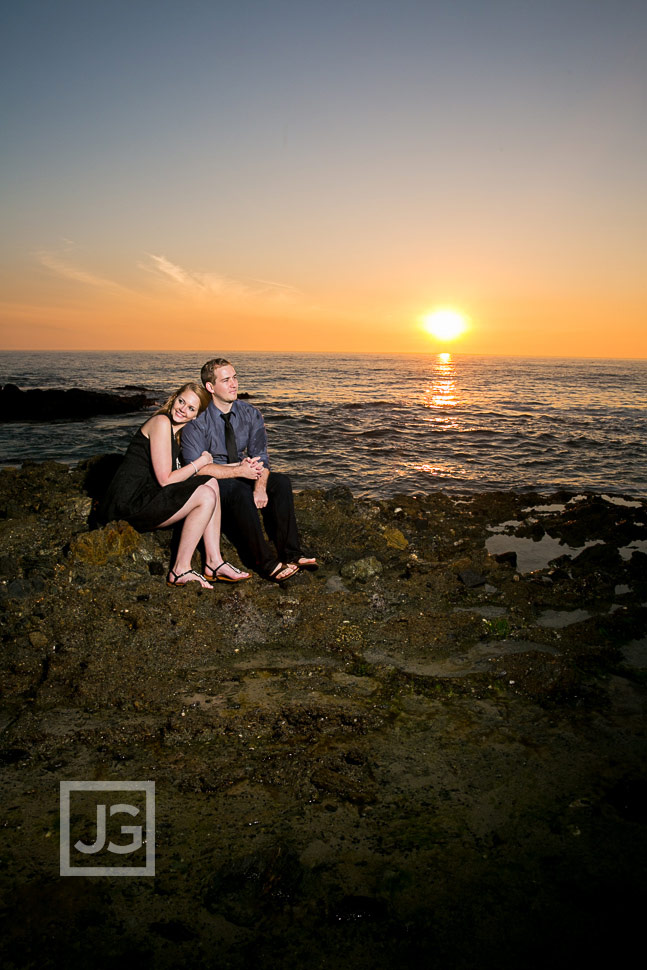 I love the way the ocean waves look with the sunset in the background. The colors of reds and oranges contrasting with the blues of the seawater is amazing.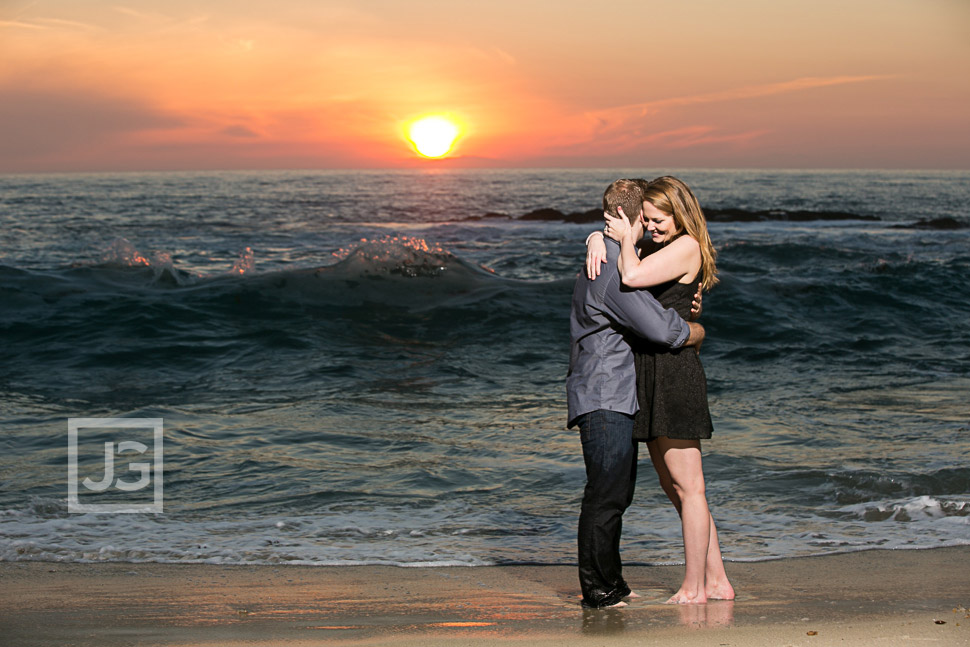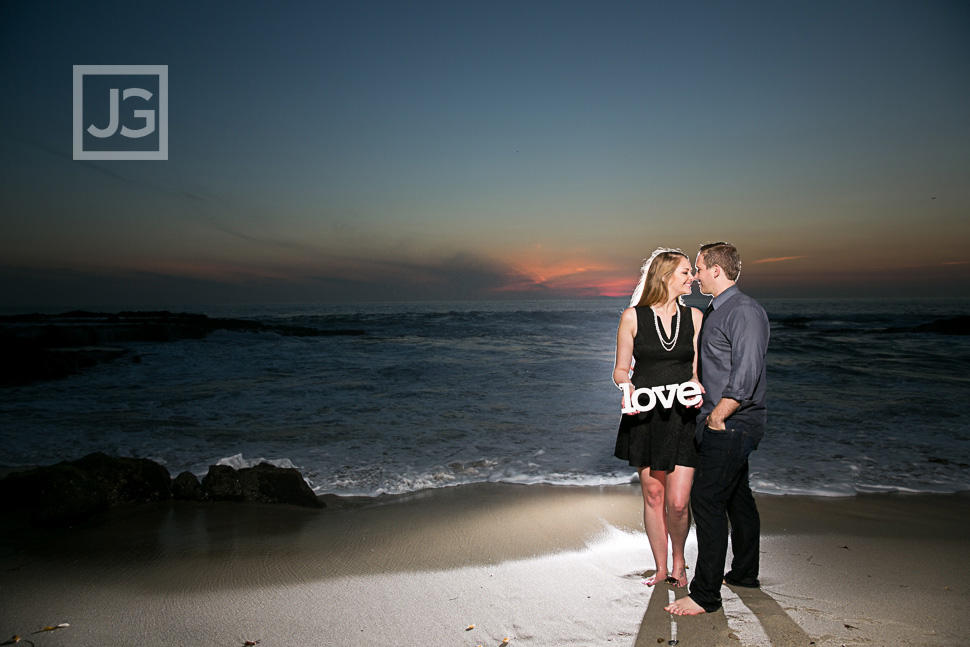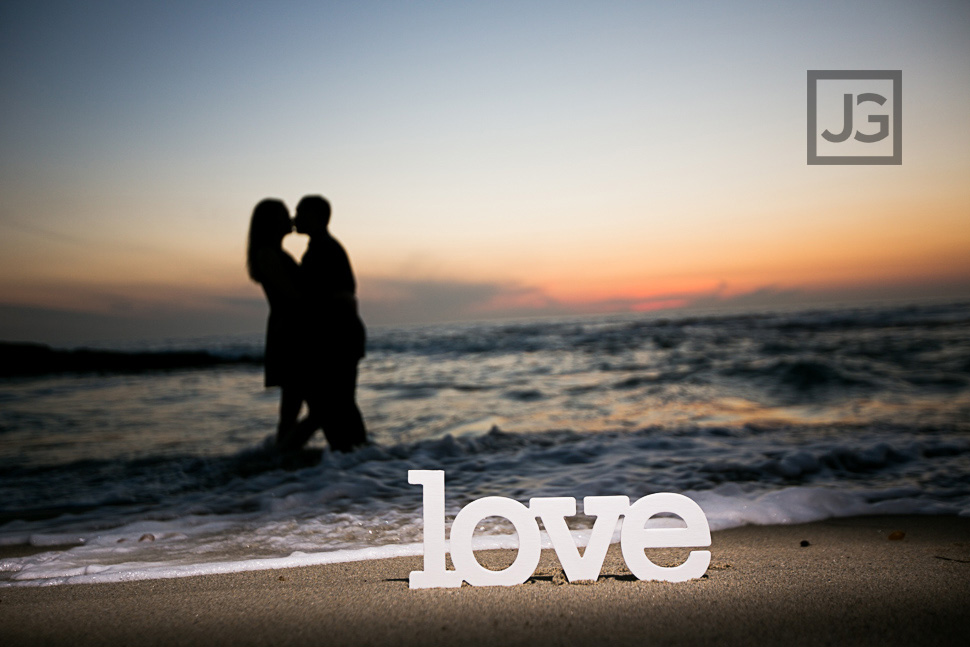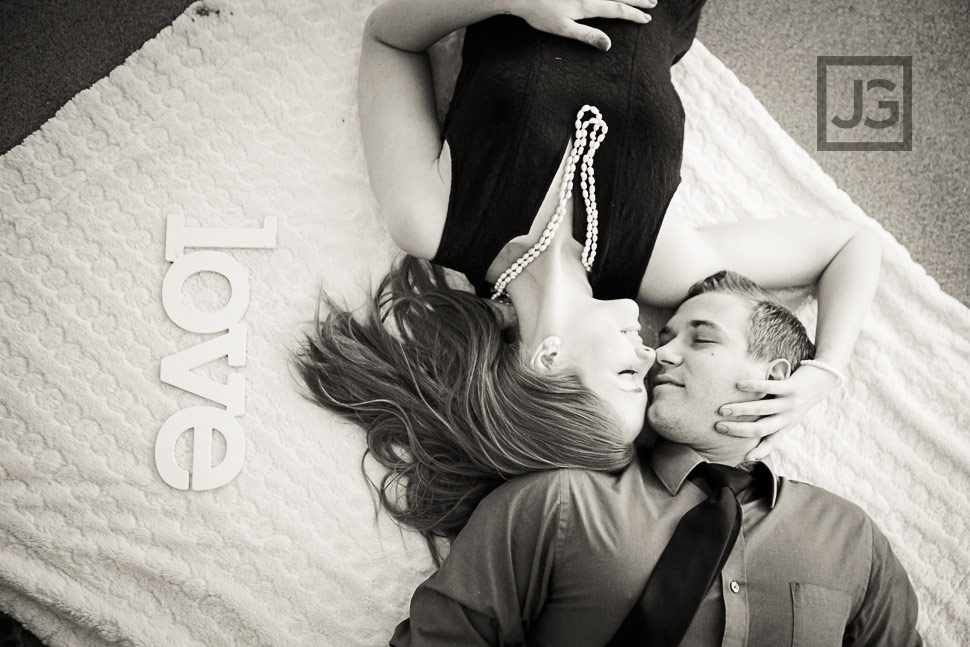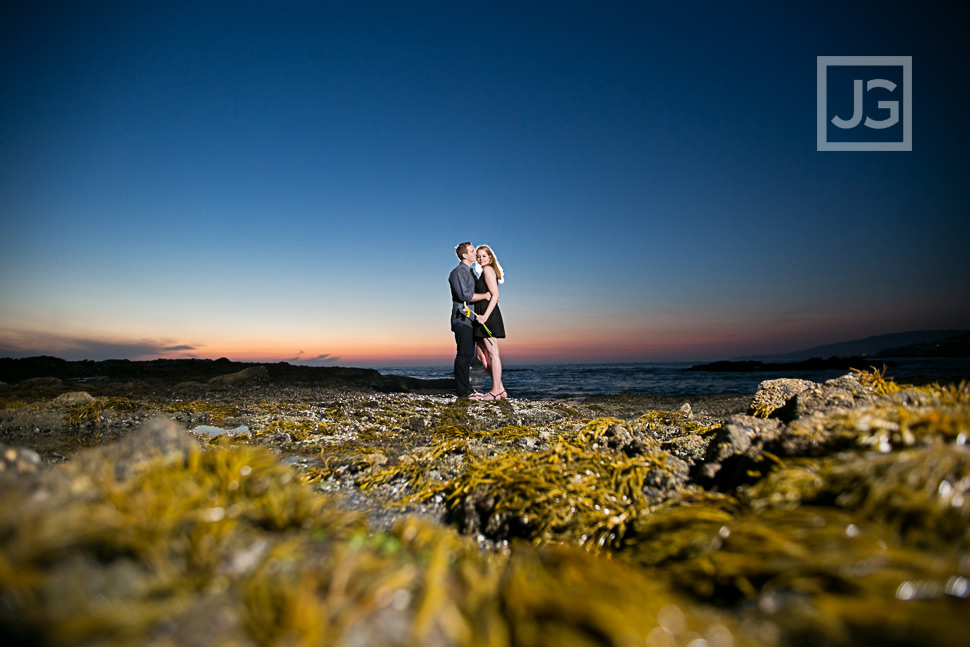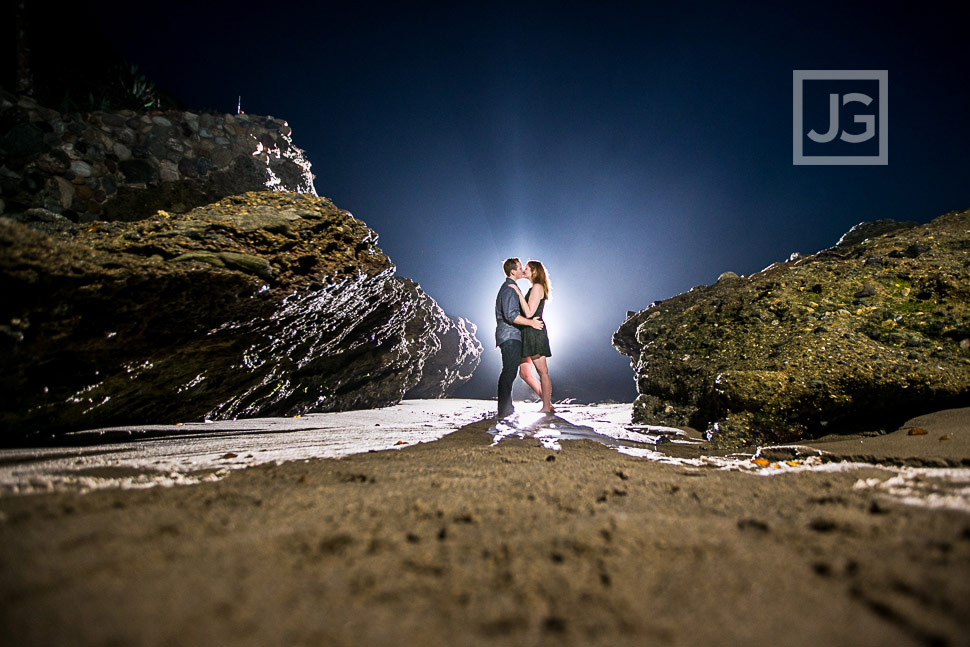 And before we ended their session, we had to do this last photo. It's done with 3 separate light sources.  =D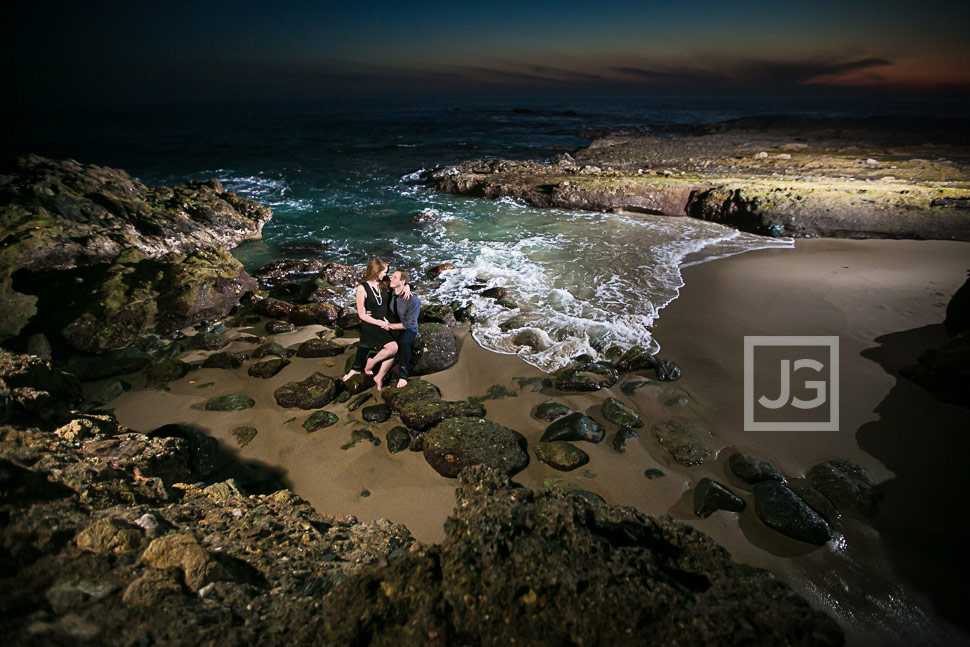 This Orange County engagement photography portrait session takes place at a field in Irvine and Victoria Beach. Victoria Beach requires a photography permit through the city of Laguna Beach, so make sure you get a permit (they will ticket you if an enforcement officer shows up). Laguna Beach has some of California's best beaches, which makes for amazing engagement photos.
Make sure to check out our Instagram account for more recent examples of our work. Here's a more recent engagement session at Victoria Beach that had a unique and amazing sunset:
We always advocate that you see an entire engagement photography portrait session. When you see a whole session, you can establish consistency, reliability, and artistic ability and variability. Sometimes a blog only shows highlights that don't represent the whole shoot.