It is always such a compliment when we get inquiries from couples out of state (or even out of the country) asking to do engagement sessions with us.  Jill and Stephen are a fun and sweet couple from Alberta, Canada.  Being that they are both huge Disney fans, there's no better place to do their engagement session than at Disneyland and California Adventures!!  Both parks offer so many photo opportunities filled fun backdrops.  And with a little sprinkle of Tinkerbell's pixie dust, the Happiest Place on Earth becomes the most Magical Place on Earth!!  So read on to see our Disneyland engagement photos!
Starting the Engagement Photos at Disneyland
I love doing engagement sessions at Disneyland (and at California Adventures), so when they inquired I was so excited.  Disneyland surely brings the kid out in everyone. But what is even more exciting for us is that Jill and Stephen decided to fly us to Banff, Canada to document their big day in August!!  I'm absolutely thrilled to do their destination wedding in Banff, Canada at the Rimrock Hotel.  August can't get here soon enough.  =)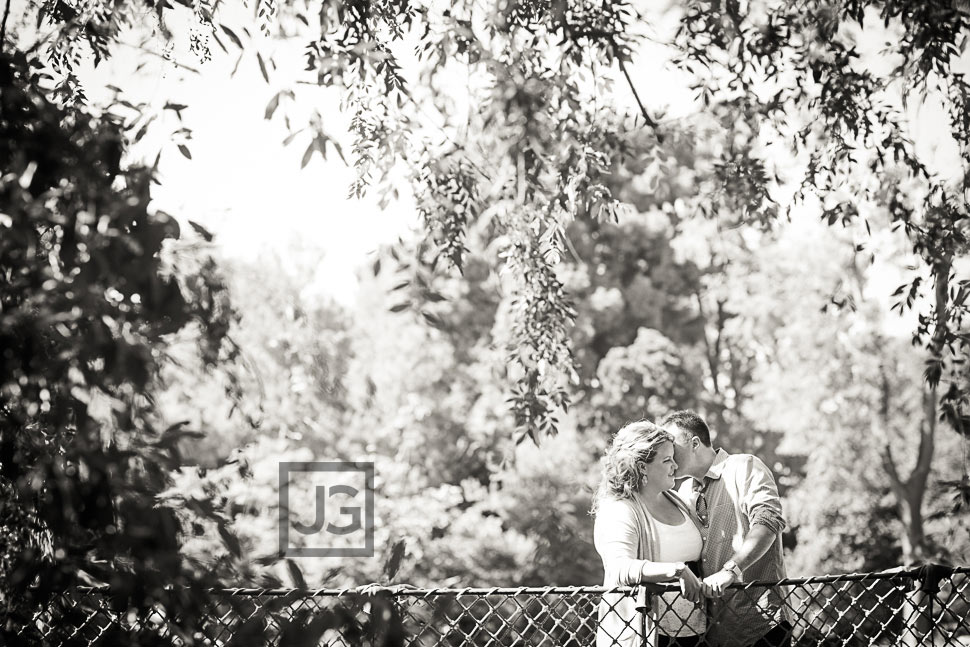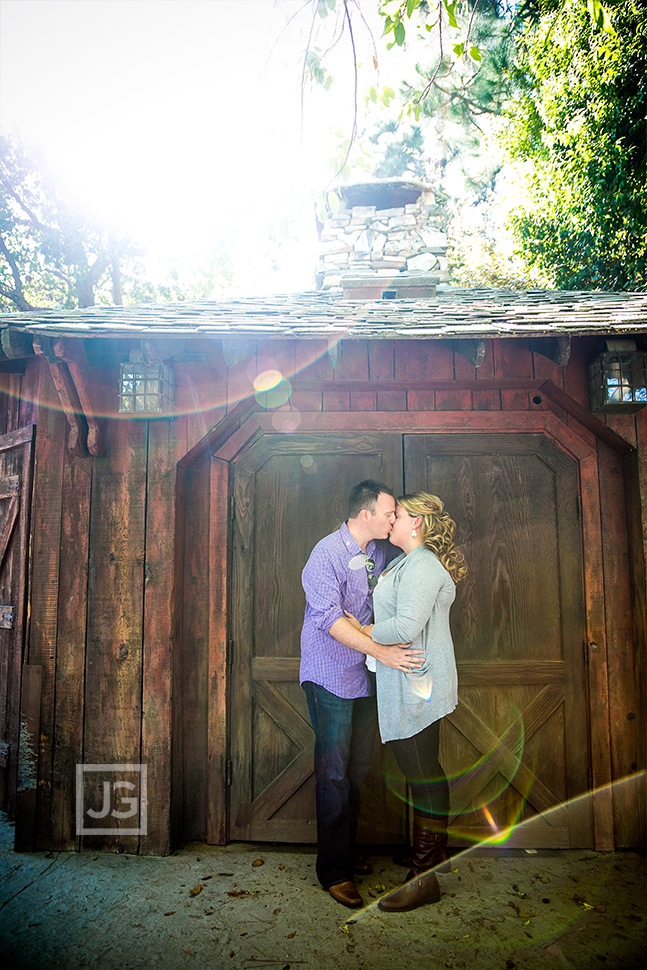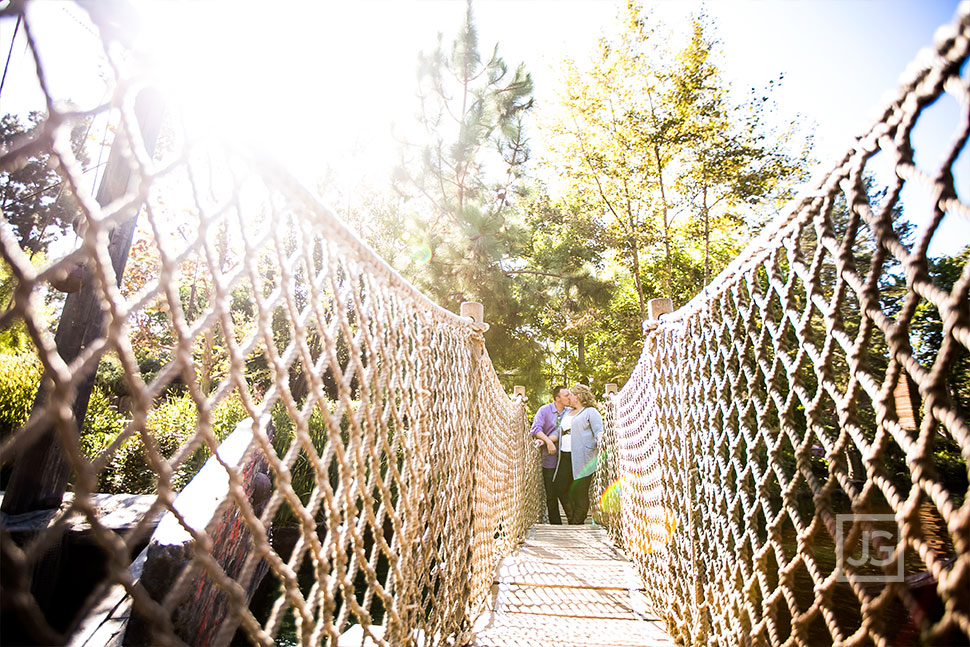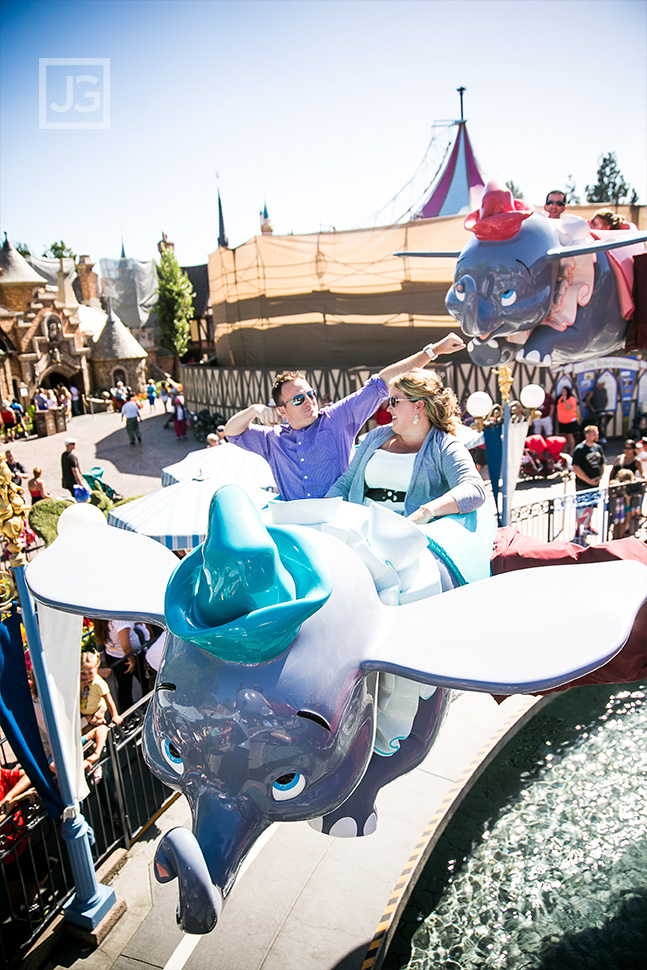 And hopping over to California Adventures!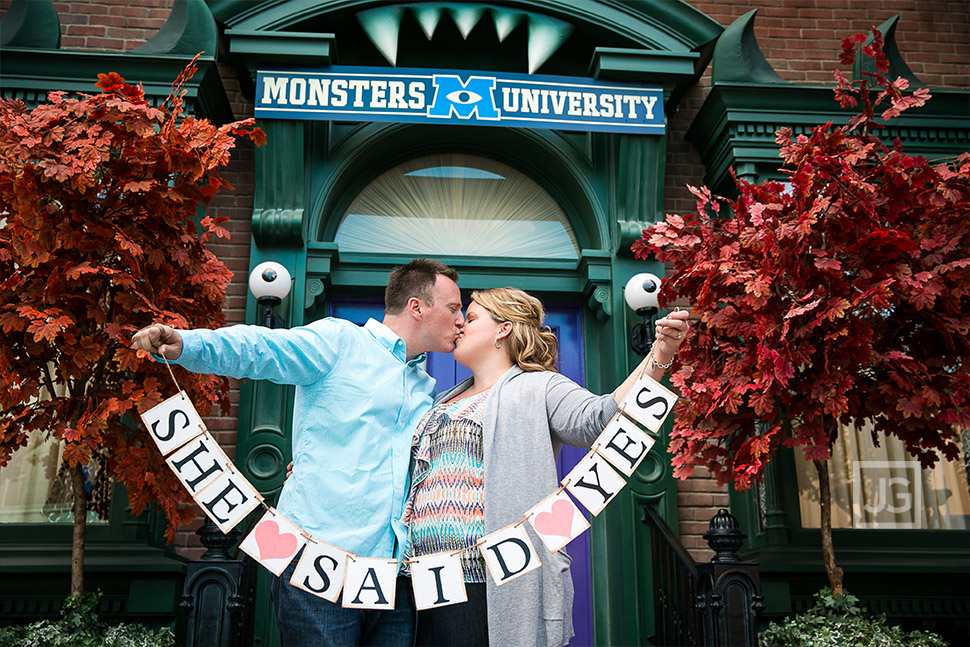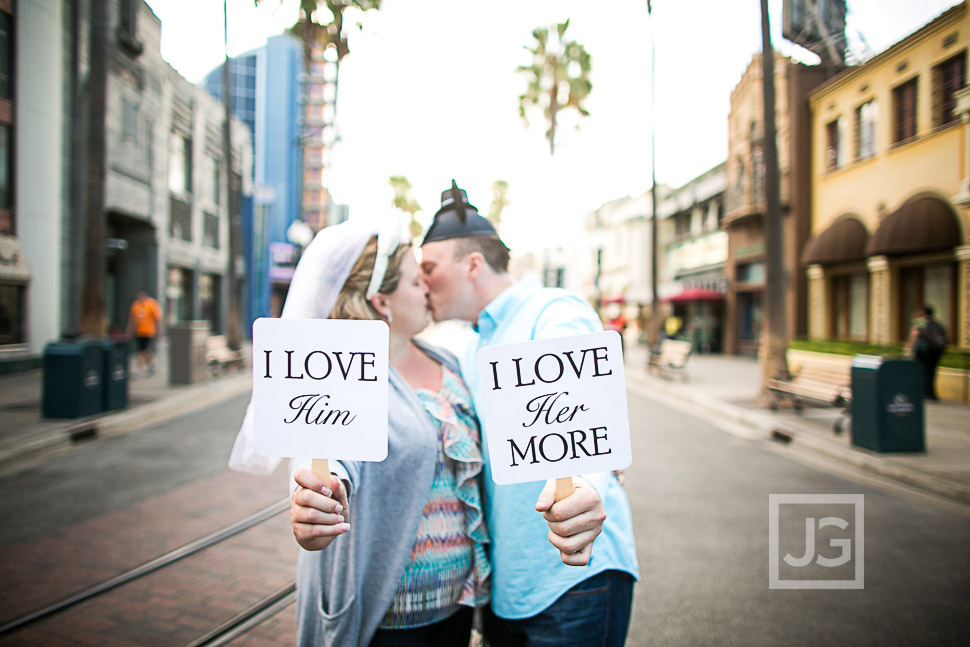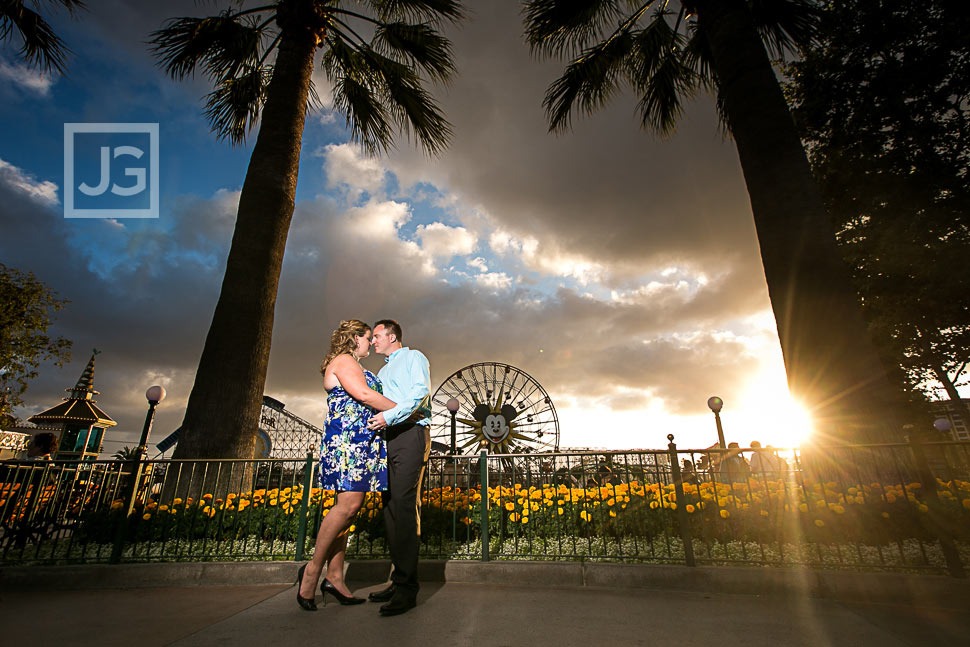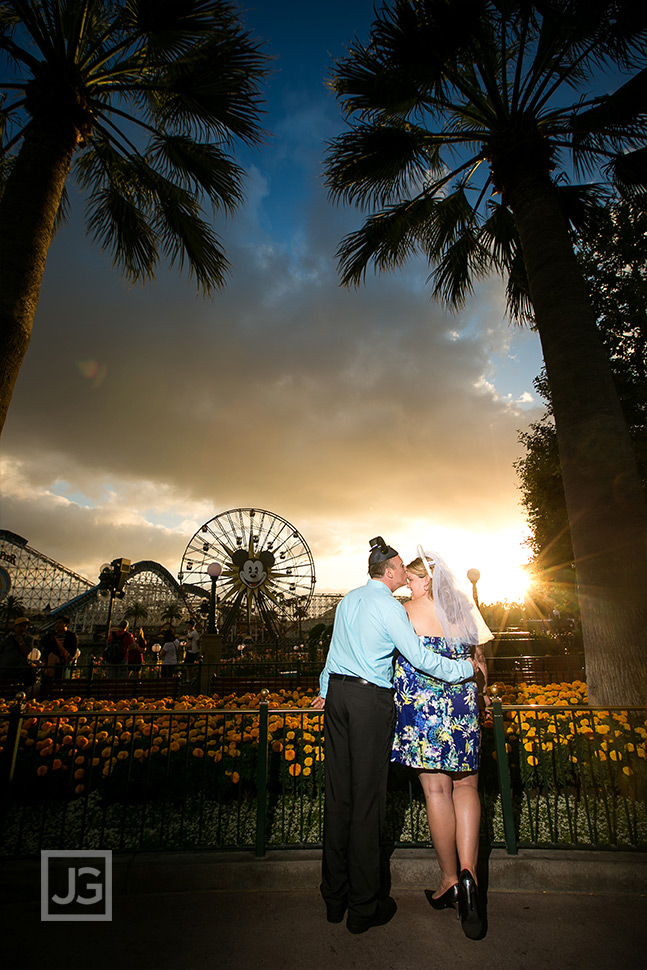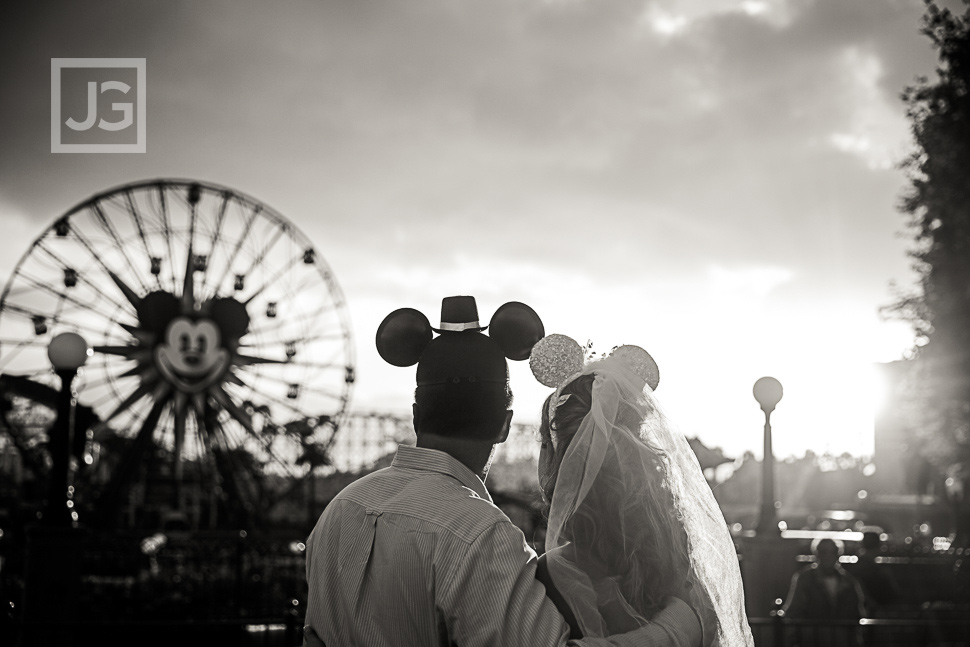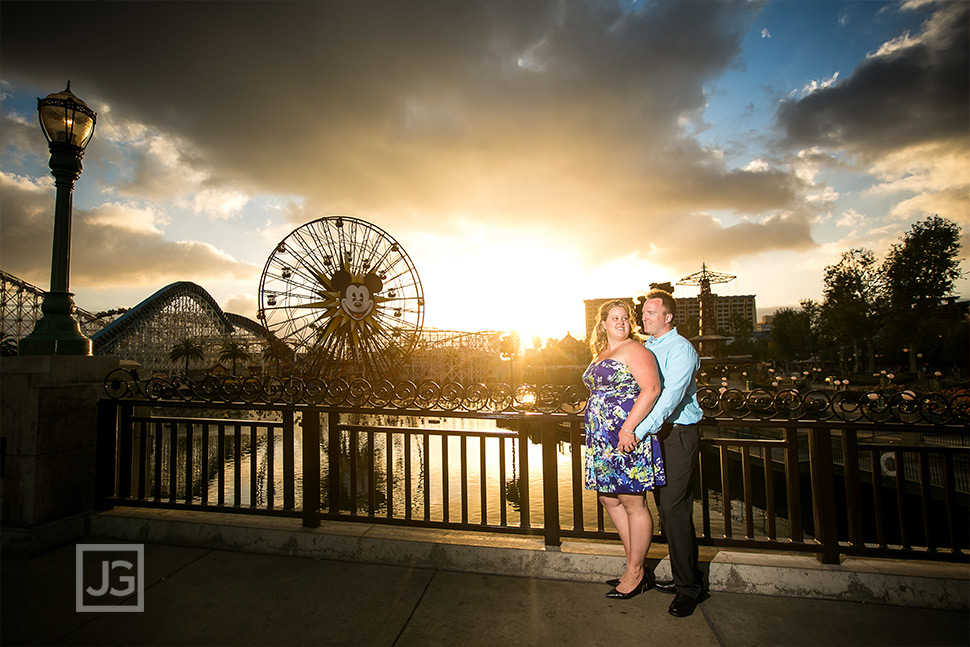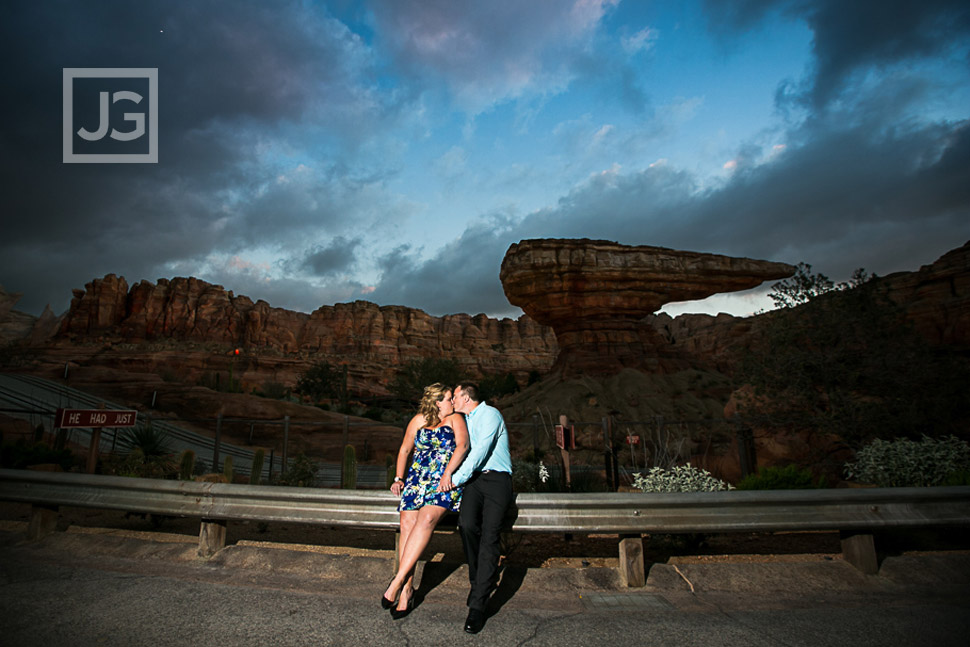 And back to Disneyland after the Sunset
We hopped back over to Disneyland to try it out in the dark, since we love doing engagement photography in low light. Disneyland is considerably darker than California Adventures, but that's okay when you understand lighting!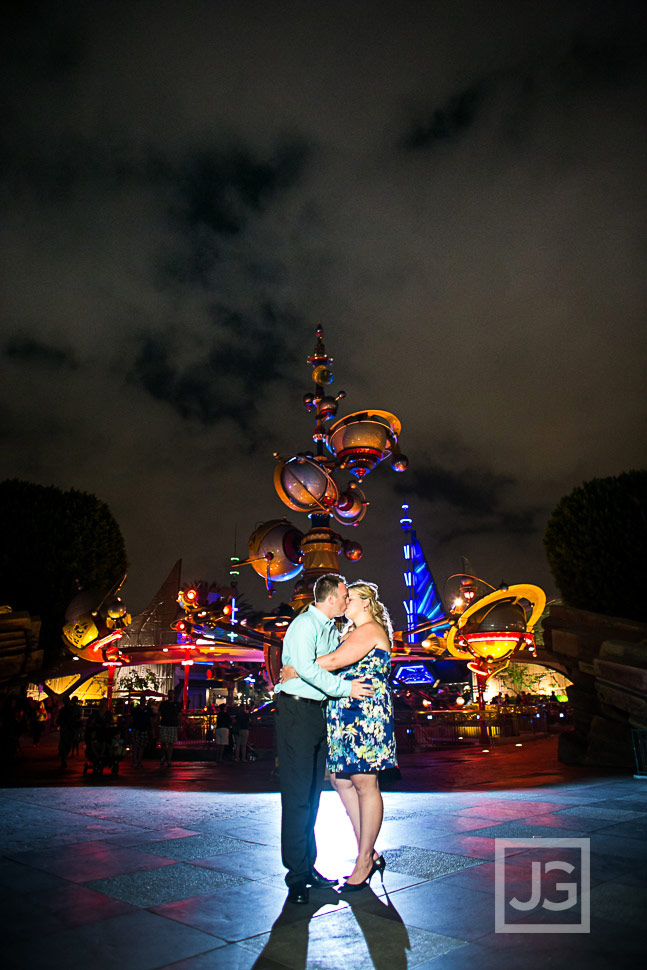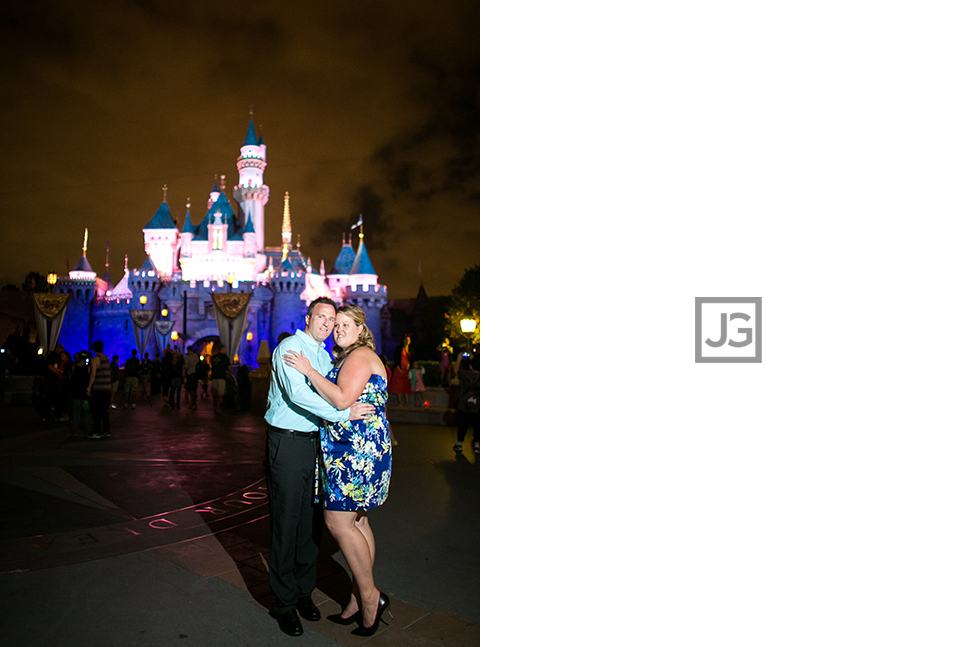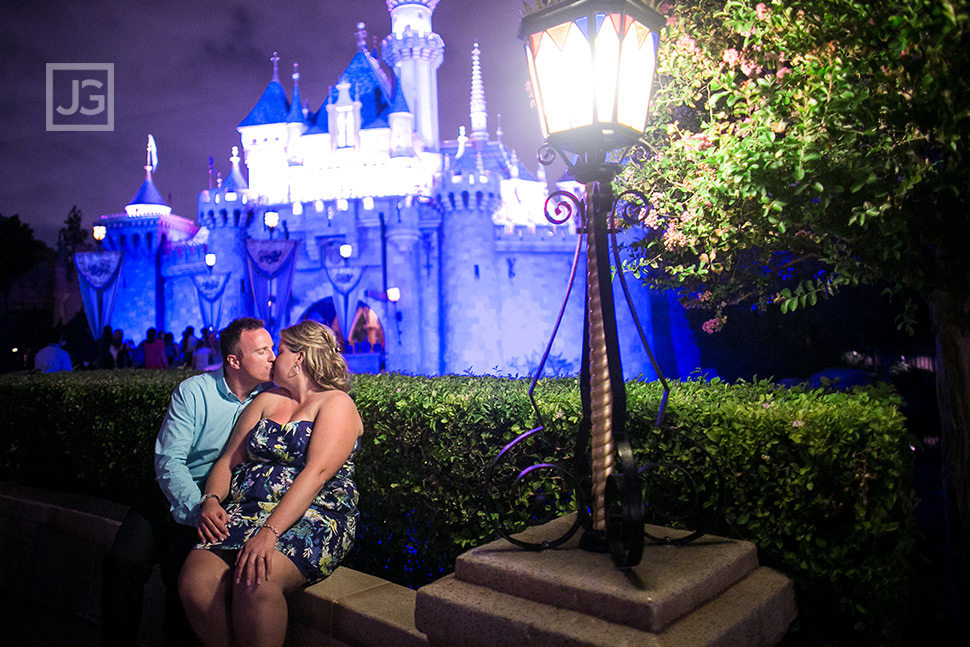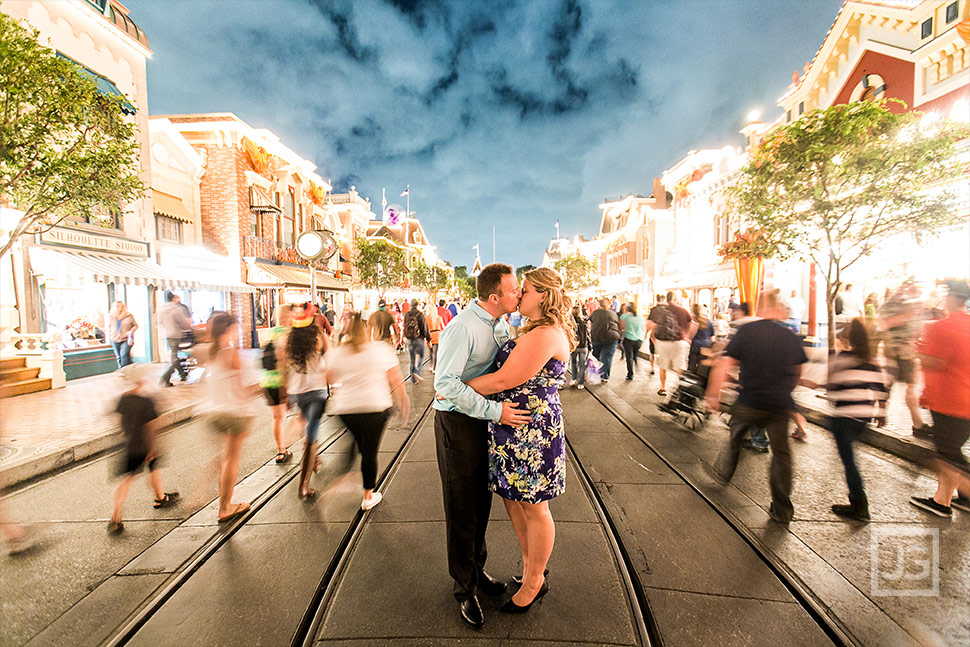 This blog article shows examples of Disneyland engagement photos, along with sunset engagement photos at California Adventures. We also did more photos at Disneyland after the sunset for low light night photography. Keep in mind that this blog is just a small selection of a much larger number of images from the whole shoot (and what we deliver to each and every client). For example (literally), here is a whole entire engagement photography session as a sample. It's important to know that your photographer has a high output of consistent and artistic images that cover a wide range of angles, styles, poses, and moments.
For more recent examples of our work, make sure to check out our Instagram account. Here's a post with our couple, Jill + Stephen, from their wedding up in Banff, Alberta, Canada: