Jamie and Tony were brainstorming for engagement session ideas and stumbled into Scripps College in Claremont through a magazine.  We later found out that Scripps College is rated as one of the top 20 most beautiful colleges in the nation!!  And  indeed it was… even in the rain!!  I've been wanting to photograph in the rain; so when Jamie and Tony said they were up for playing in the rain for their engagement pictures, I was super excited!!  Thank you guys for being such troopers!!
Speaking of the rain… it's raining cats and dogs as I am sitting here writing this blog entry and sipping on some delicious wine.  It's been raining ALOT lately… and I am not used to all this rain!  It drives me crazy because one day it'll be nice and sunny and next it's pouring outside.  Sadly… most of the time it's on weekends!  I have this love-hate relationship with the rain!  I love it because it cools things down and there's something about the rain that makes it oh-so romantic.  Imagine… it's raining and you're inside next to the fire-place snuggled next to your significant other (or loved ones) watching a movie or drinking hot coco while playing video games!  On the other hand, I'm not so fond of it because well… I don't want to be inside all the time!  Can't do much when it's raining! I'm an outdoors kinda person so being indoor for days will make me mad!!  And I don't like driving in the rain…
I woke up at 6:00am on the day of because the rain was coming down so hard.  I thought we'd have to call off the shoot but it started to die down a bit as it got closer to noon.  I talked to Jamie in the morning and we're on.  As soon as we got off the phone, it started to pour again, but that didn't change the plans.  When we got to the location, it stopped raining completely, in fact there were some blue in the sky!  Crazy…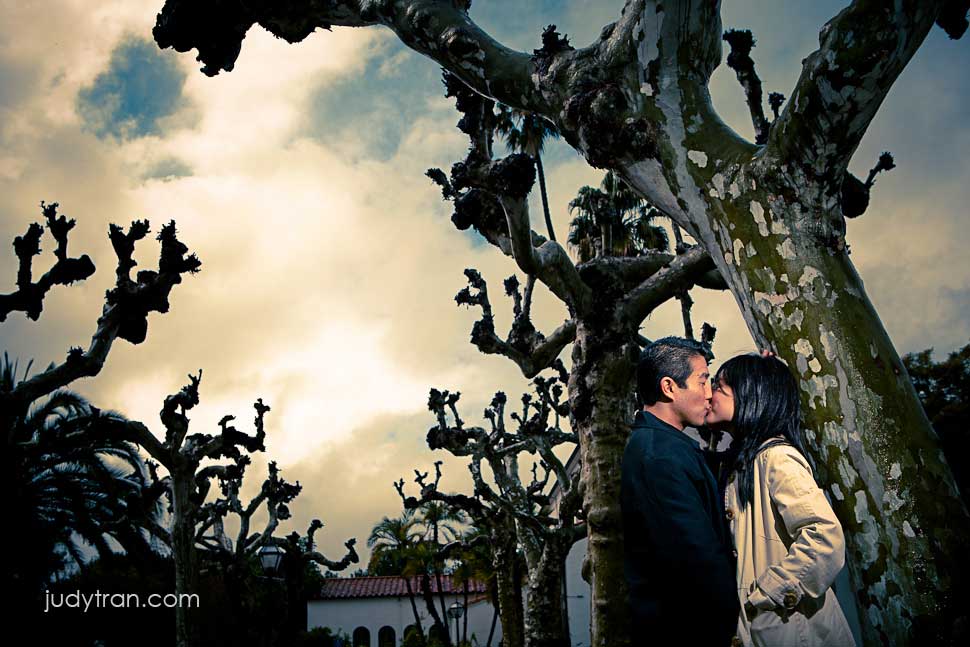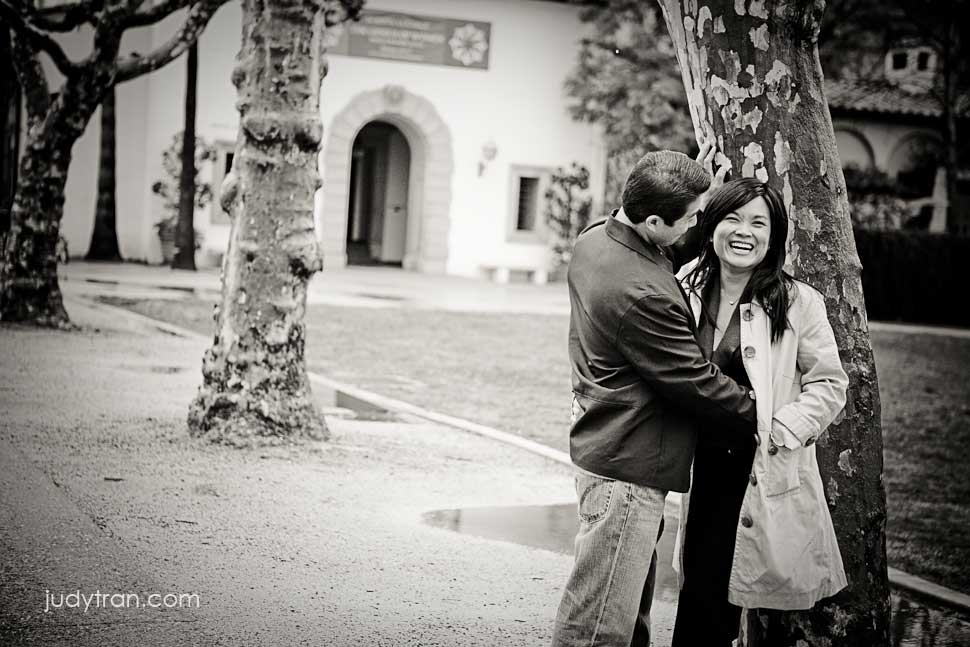 Puddle???  No problem, I'll take advantage of it and use it for pictures!! 😉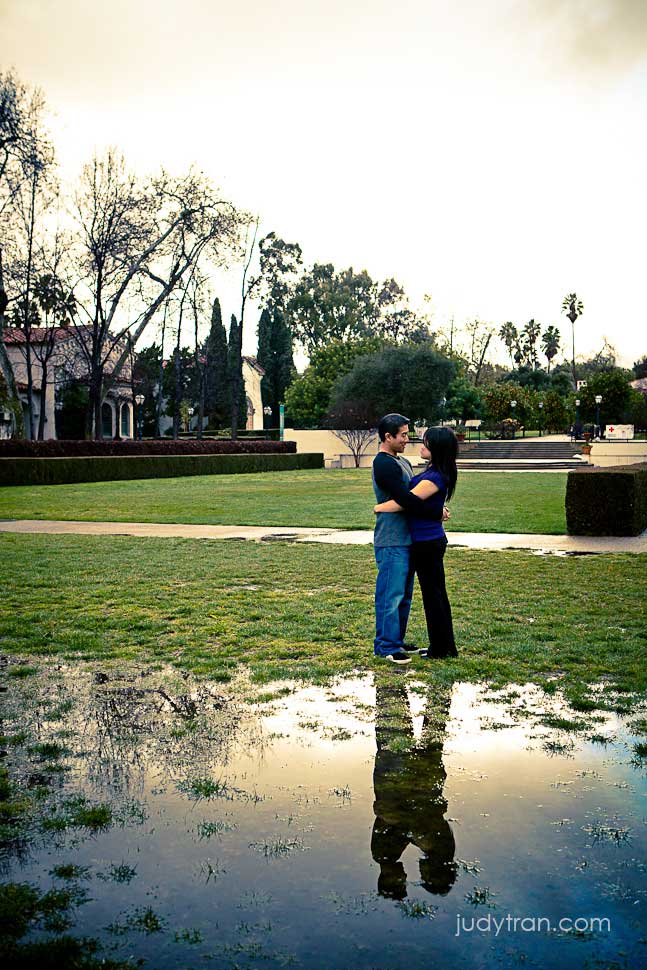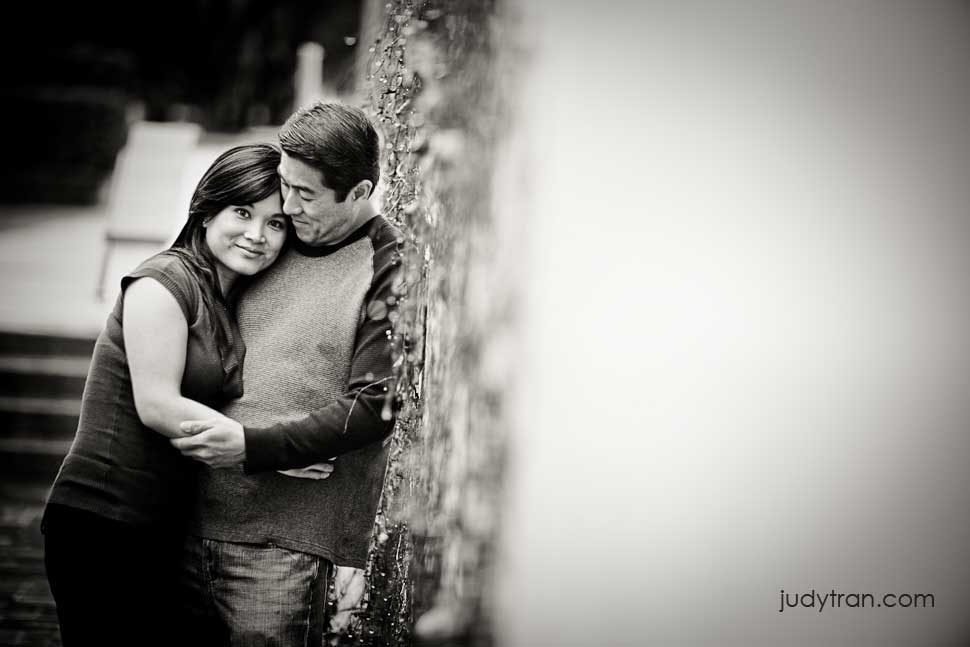 And finally… it started to rain in the middle of our shoot!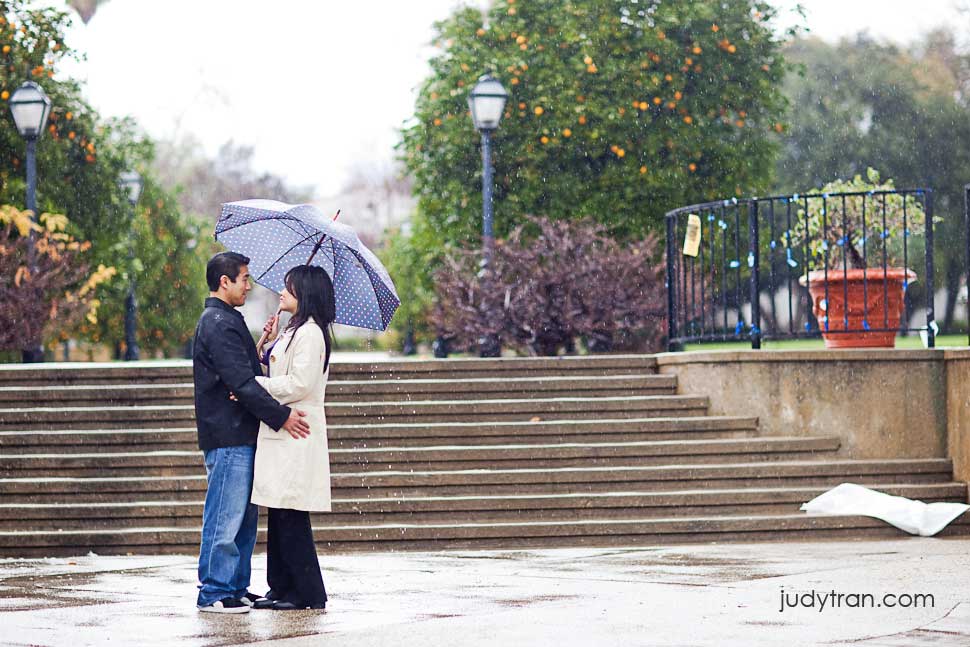 So romantic.  The idea of just the two of us…  just you and me… (and um… our wedding photographer) in the rain! 😉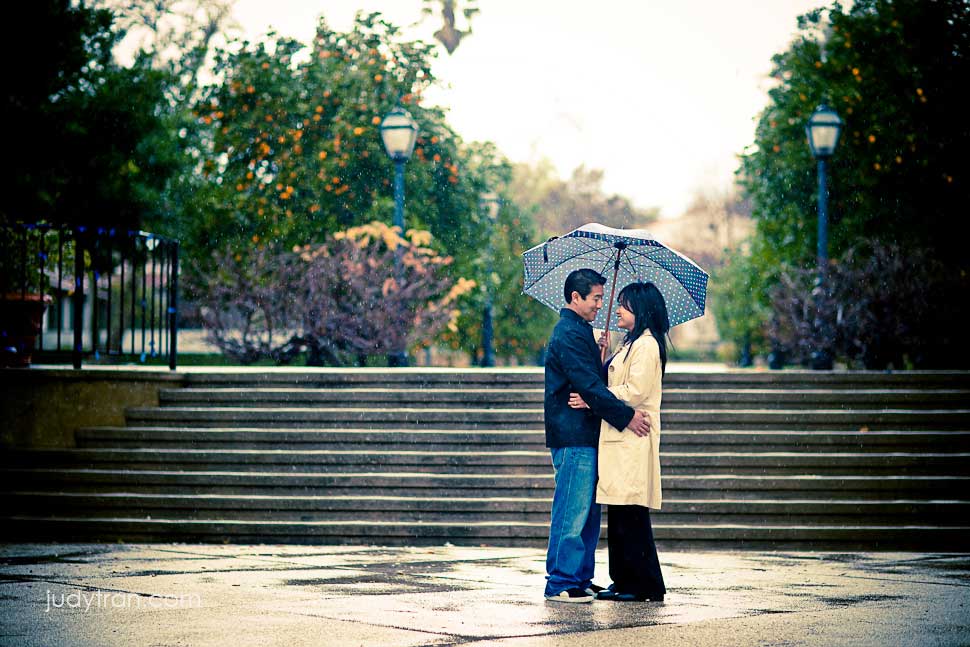 The campus had a little orange orchard!  Cool huh???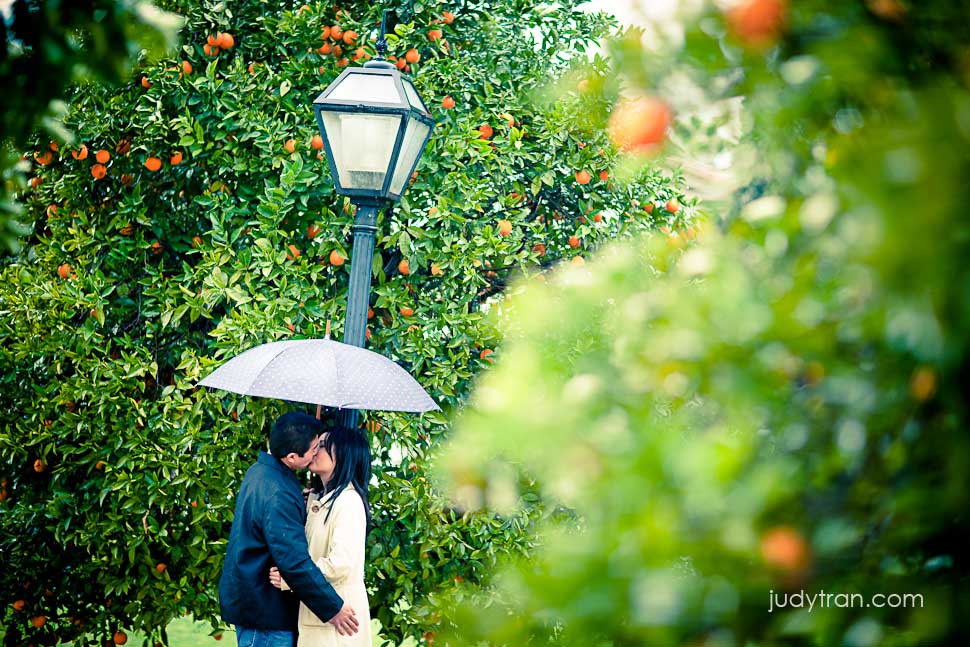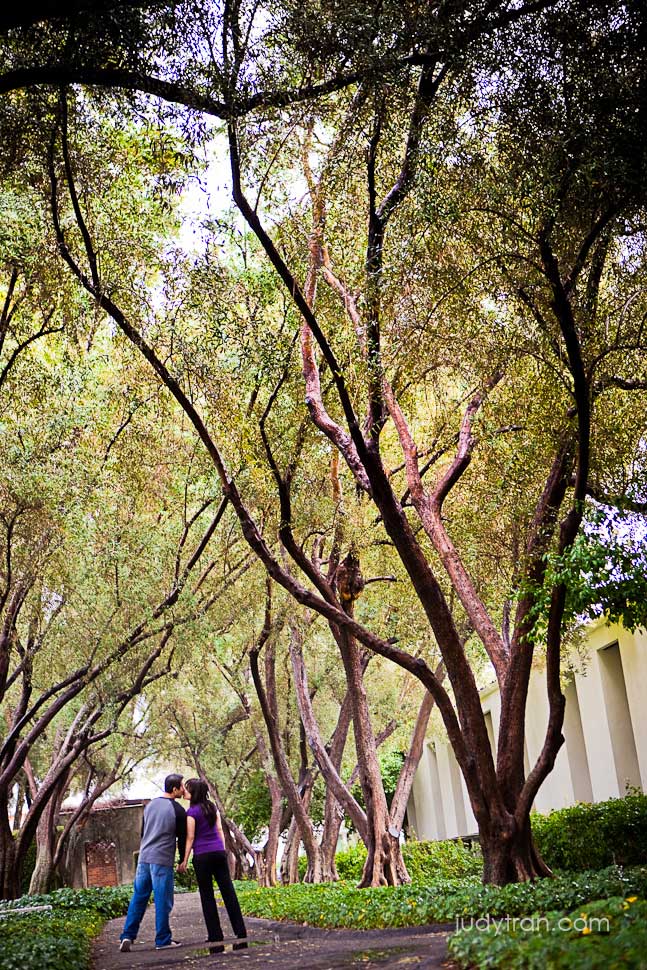 cute…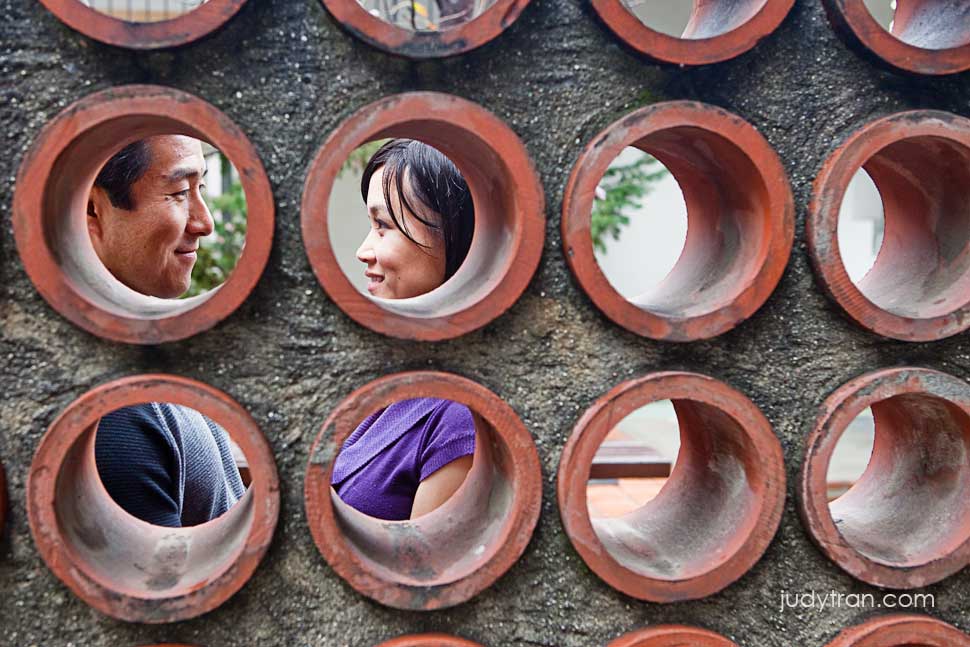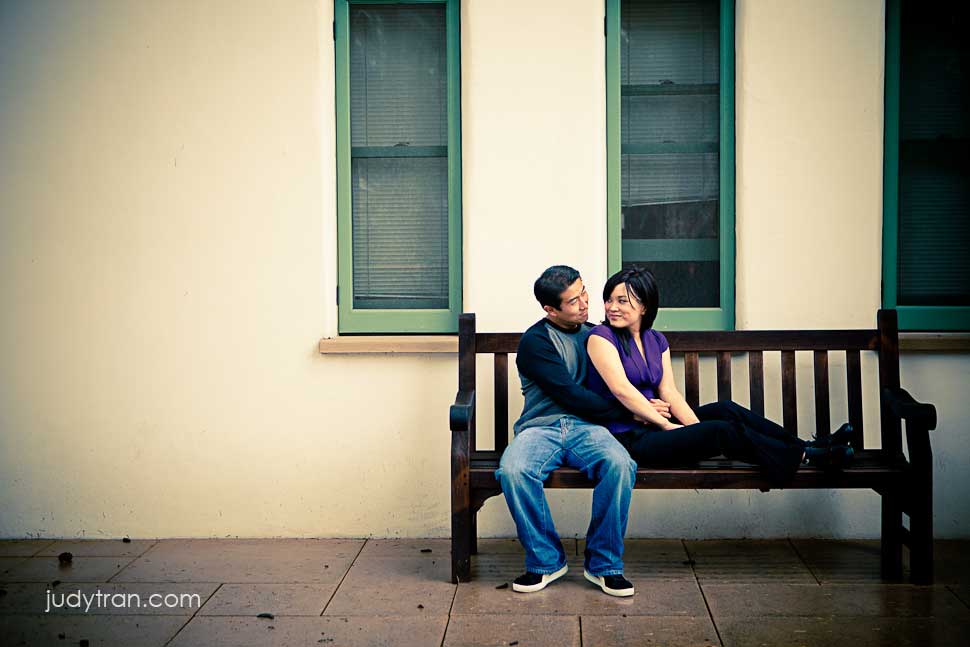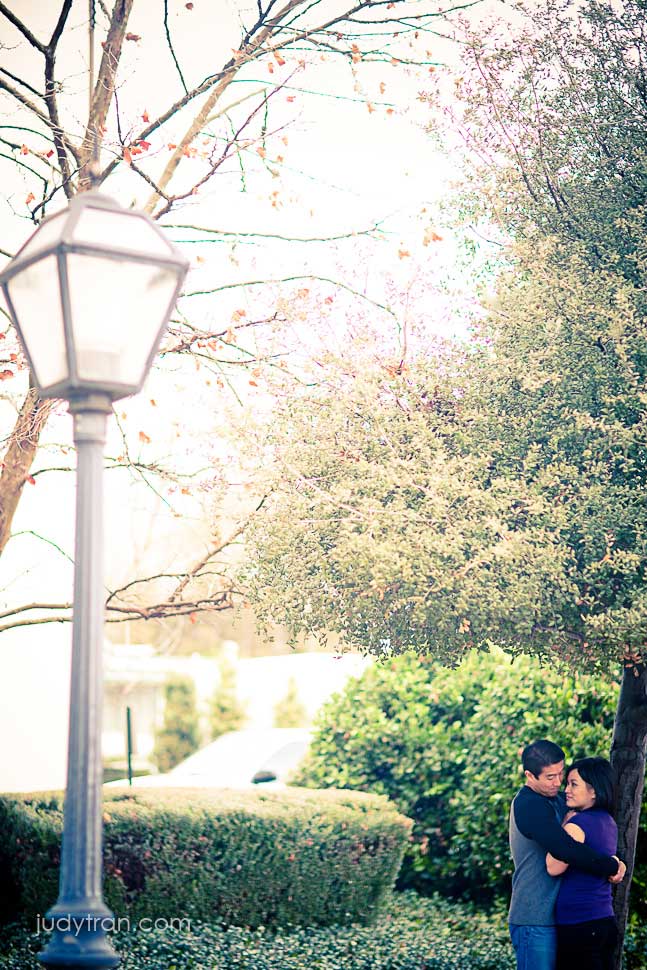 It's really not an everyday thing where Tony attacks Jamie with the umbrella!!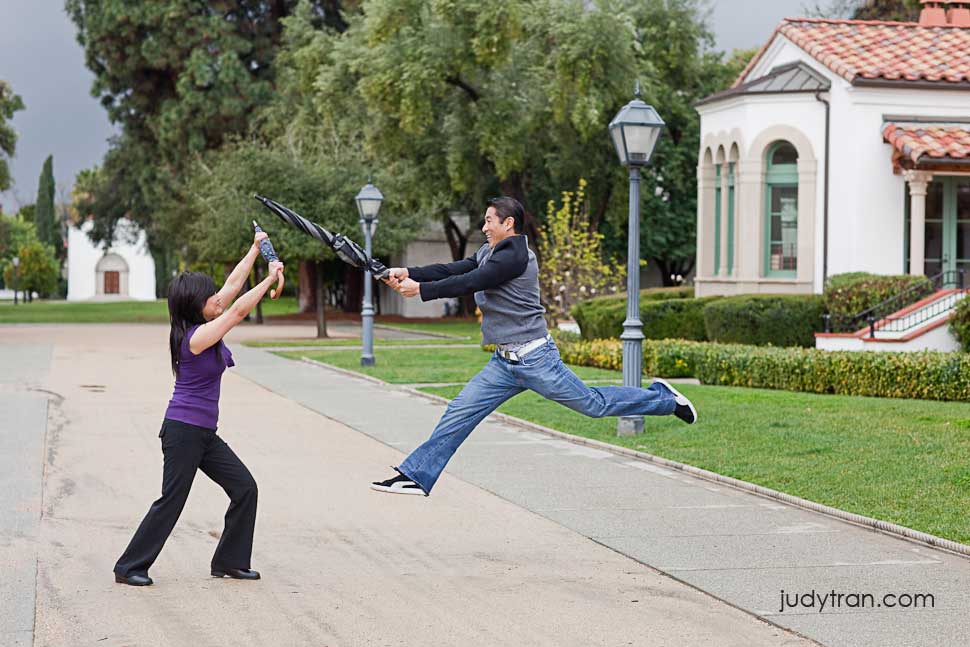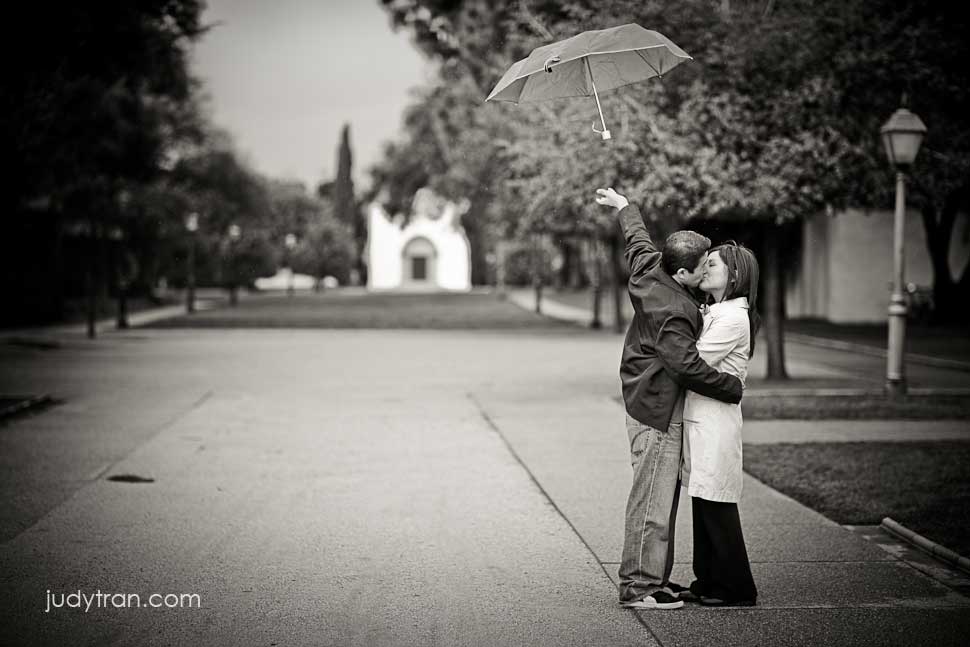 I love the following two pictures!!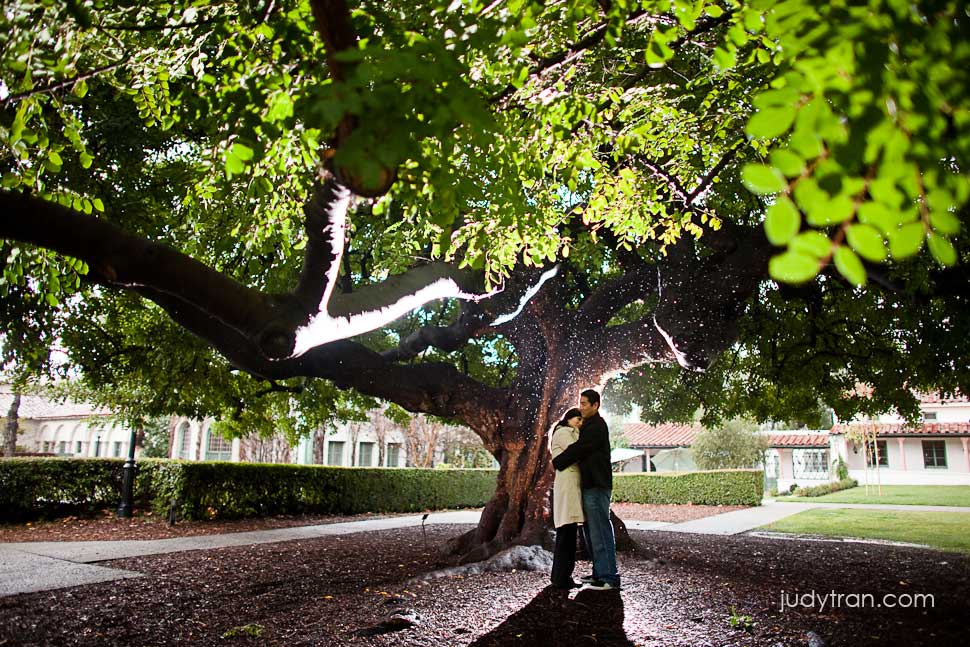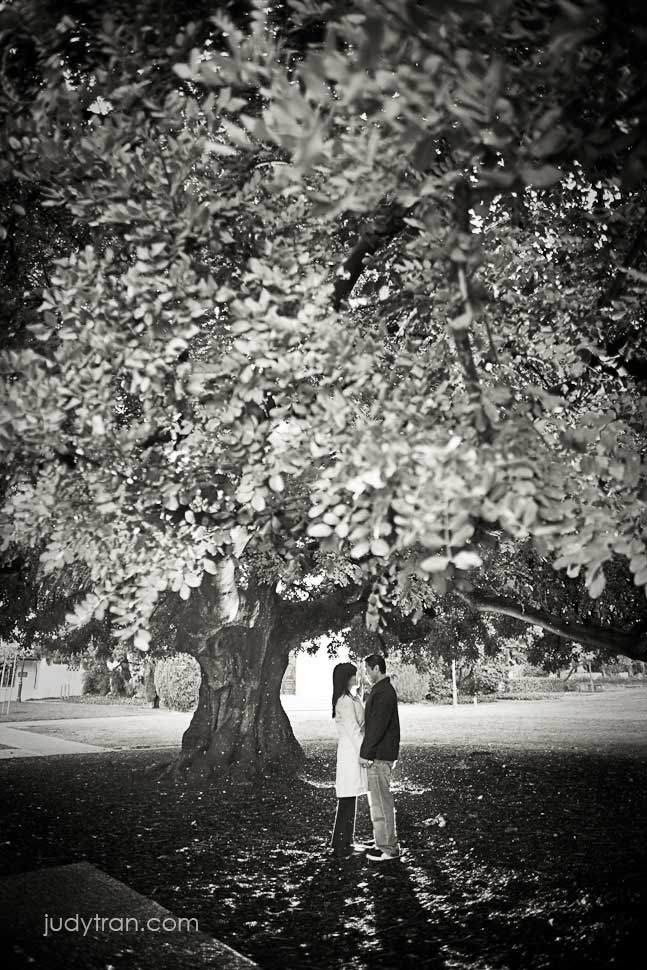 After Scripps College, we headed over to Claremont's Village District.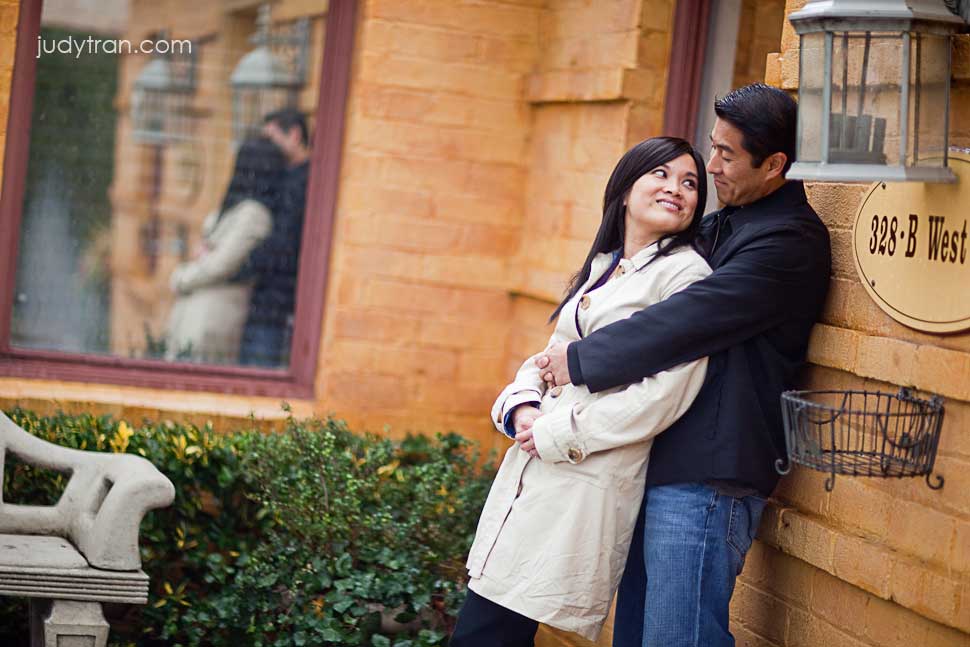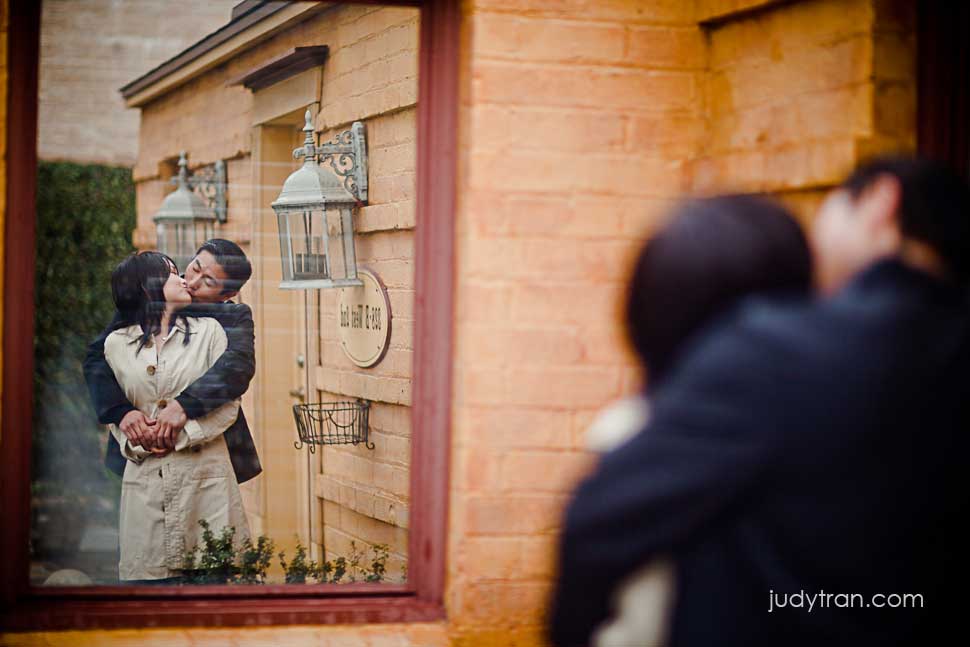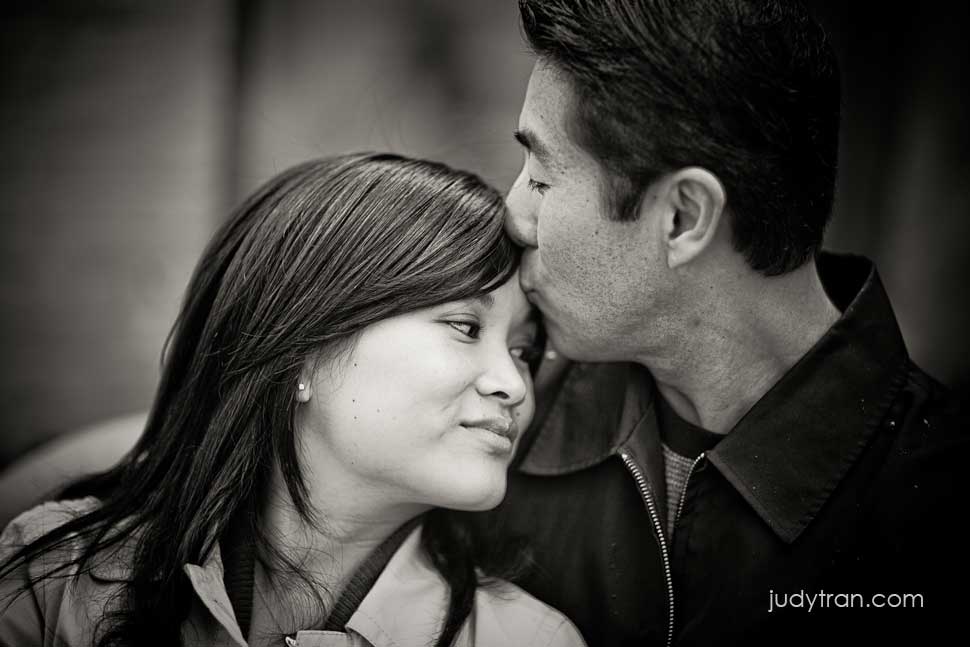 This picture makes me think of stamps!  heehee… do you see stamps too or am I just weird???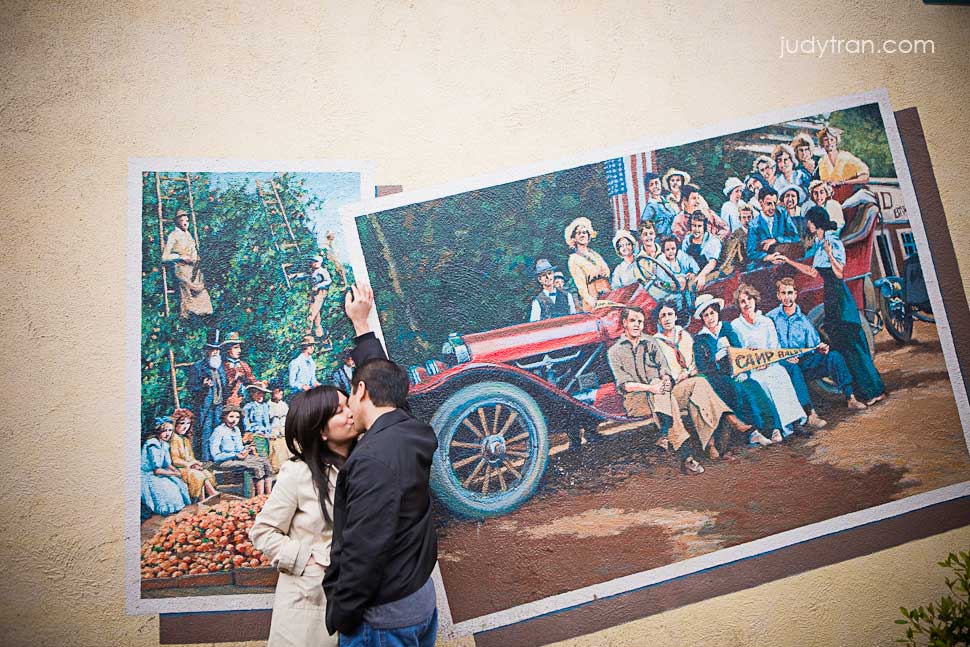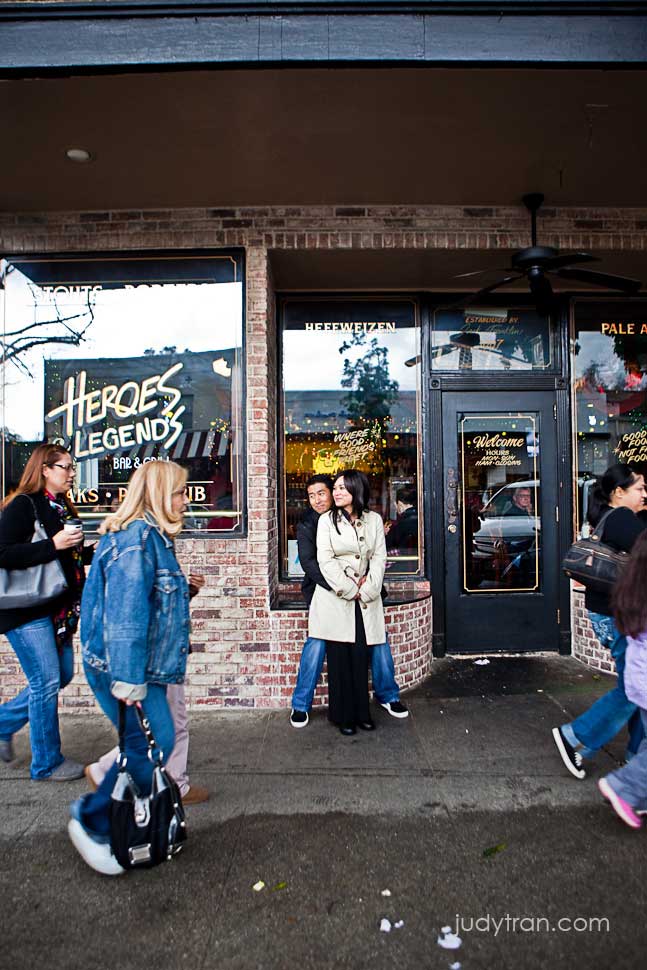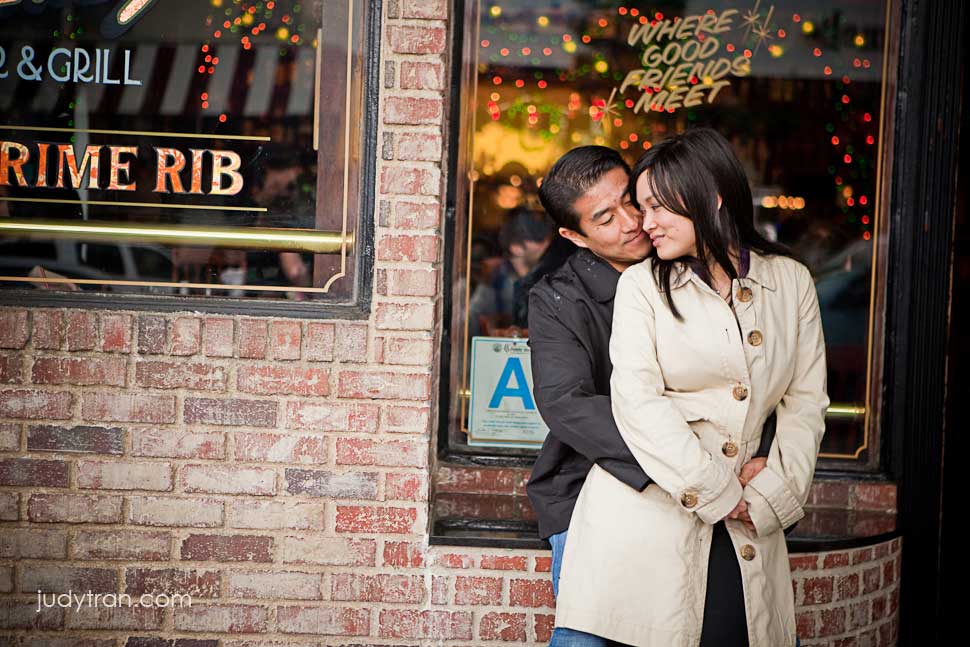 You can see their entire engagement session here.
Thanks guys!!