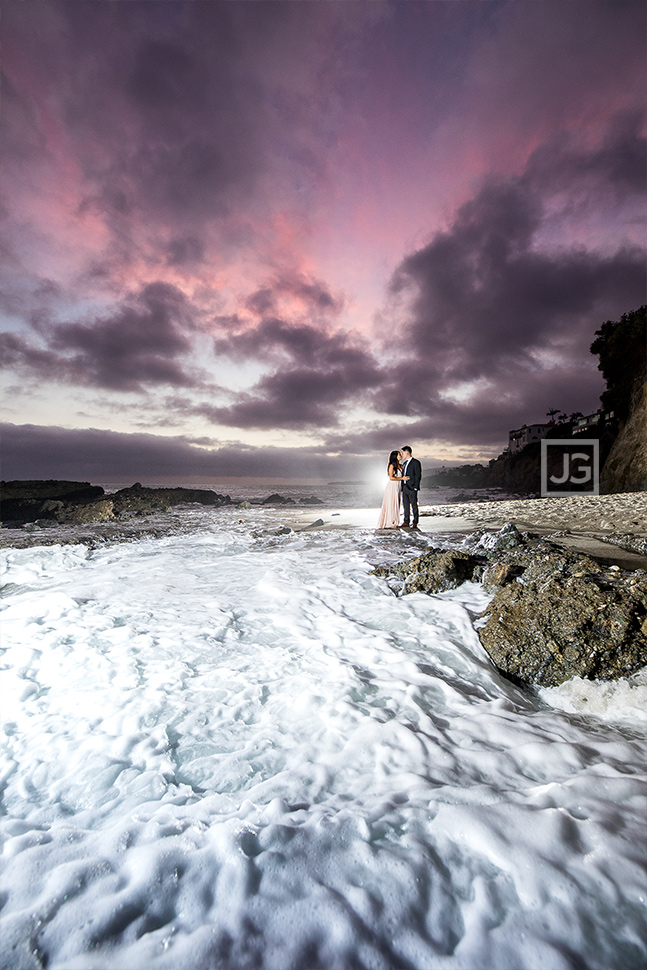 This. This picture shows why we love shooting at beaches. And Laguna Beach has to be one of the best places to shoot an engagement photography session on a beach. The texture of the water, rocks, sand, and sky all give such a unique backdrop that wraps itself around a couple in love.
So Dan is someone that Gavin knew back in the day while providing seminars at the UCLA photography club. Fast forward and Dan is now a pharmacist and getting married! You can actually see the wedding photos at the City Club in Los Angeles right here.
We started their shoot in a grassy area in Irvine, going for a soft nature setting to begin the shoot.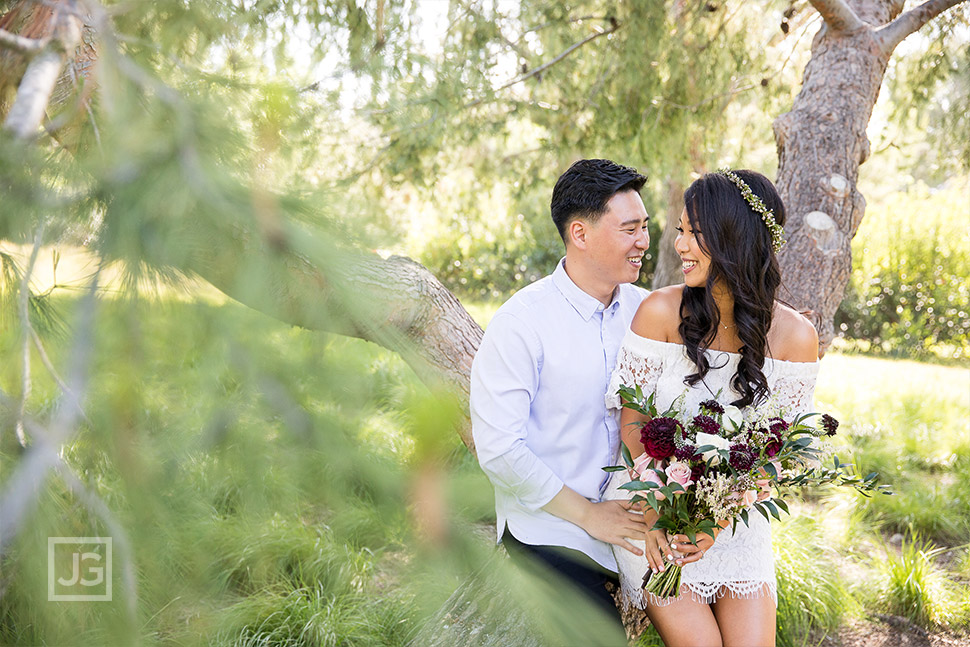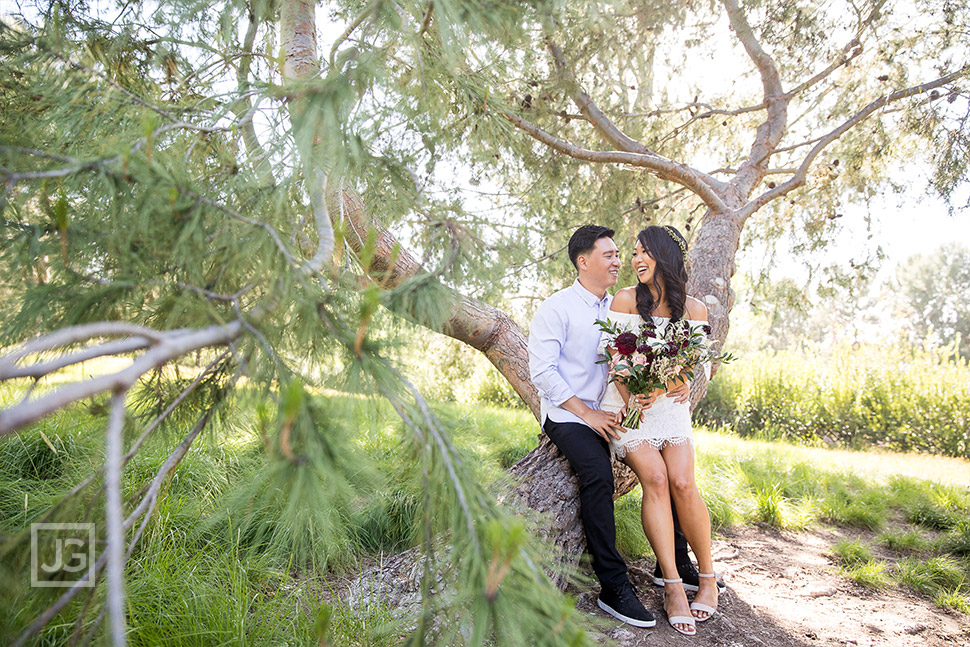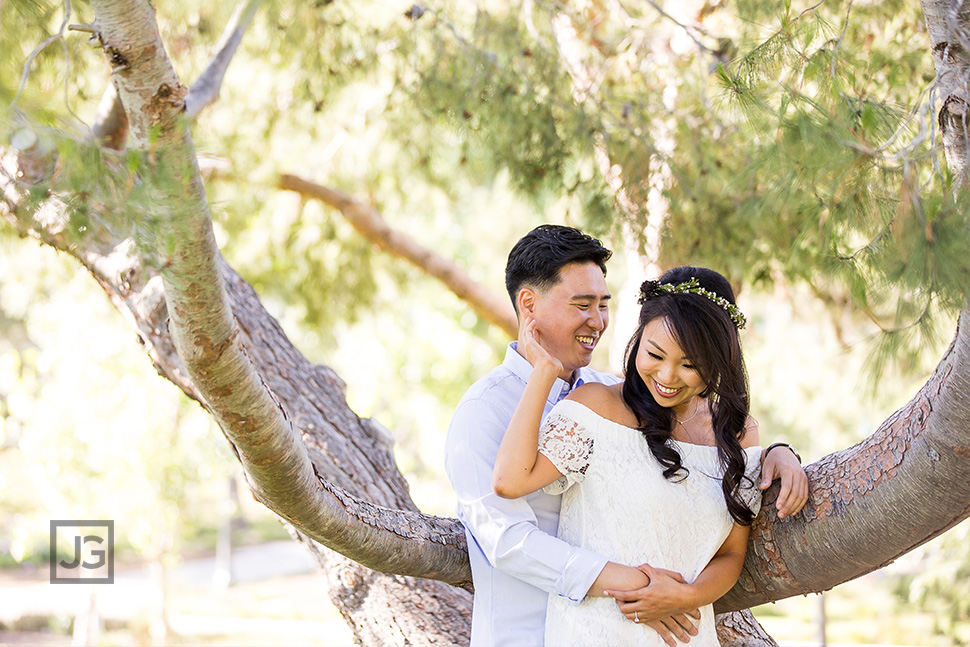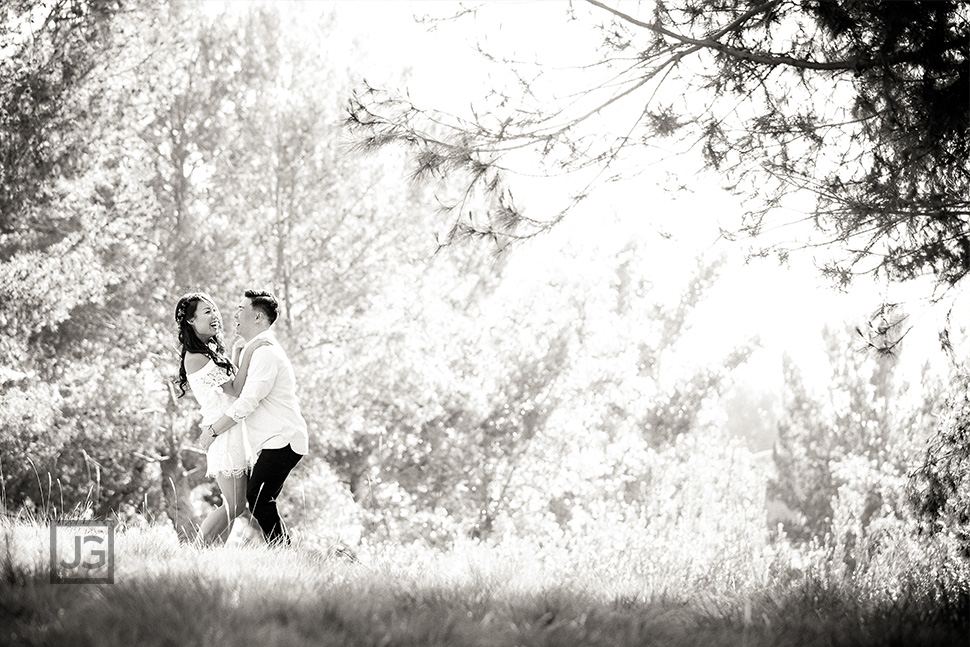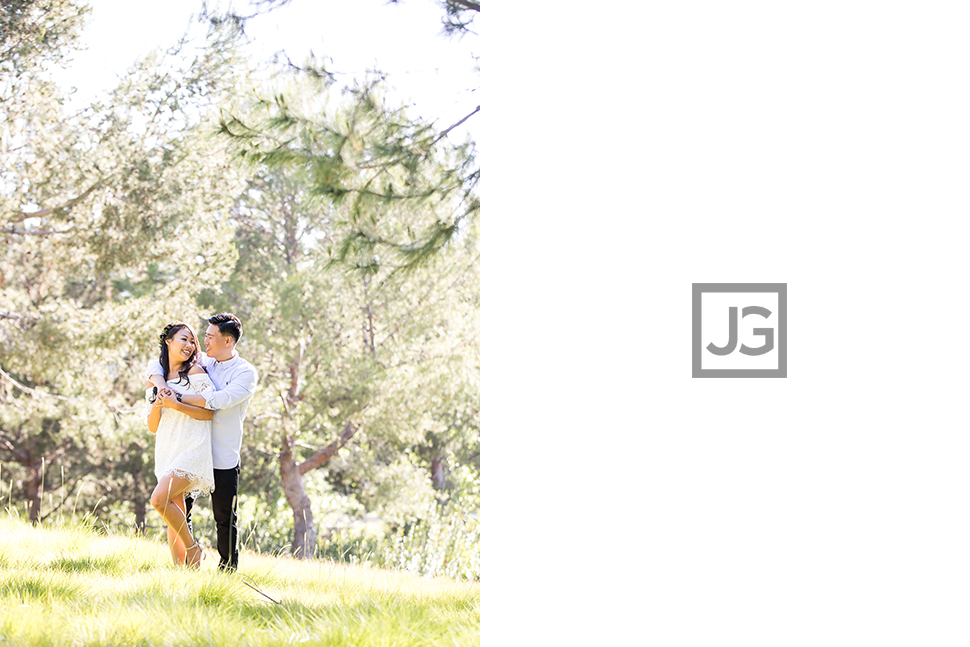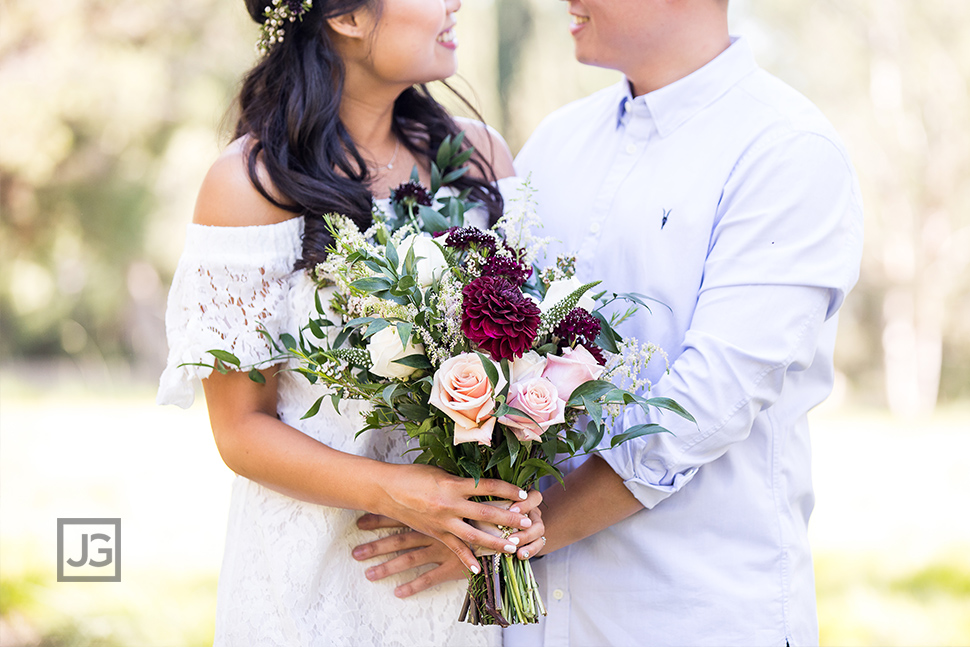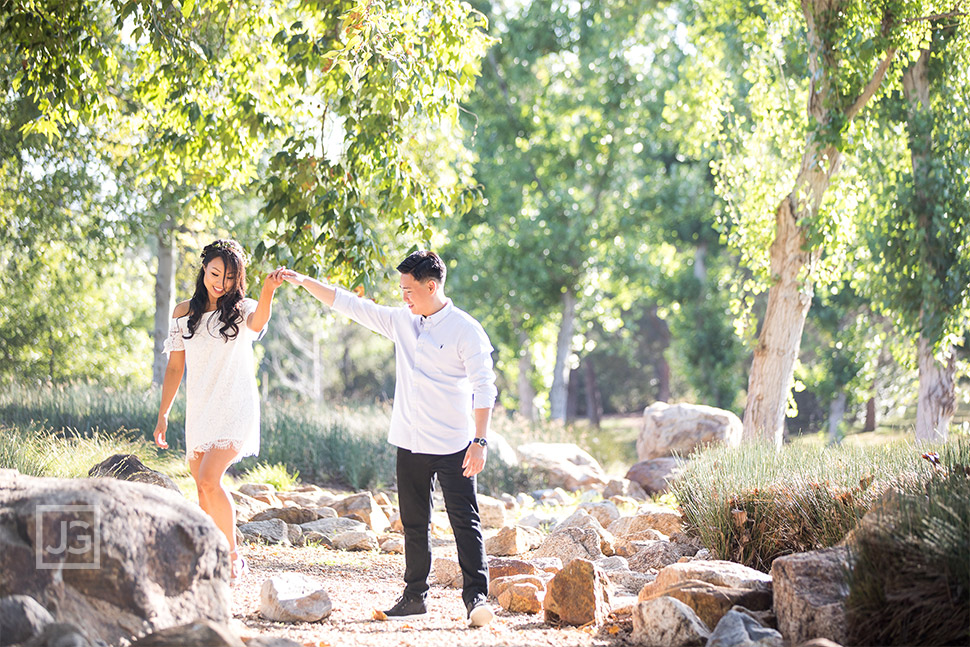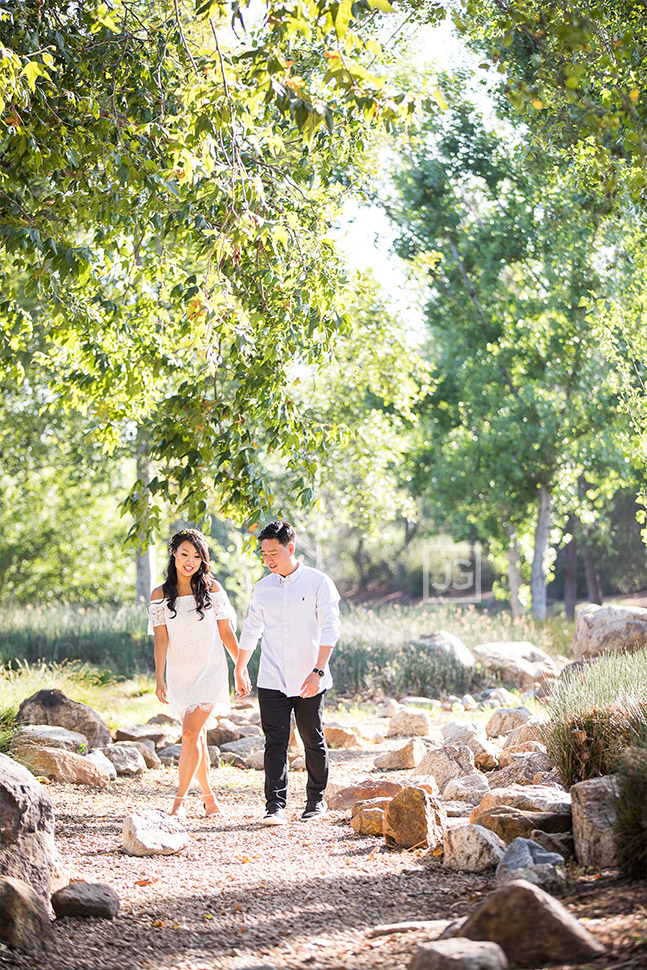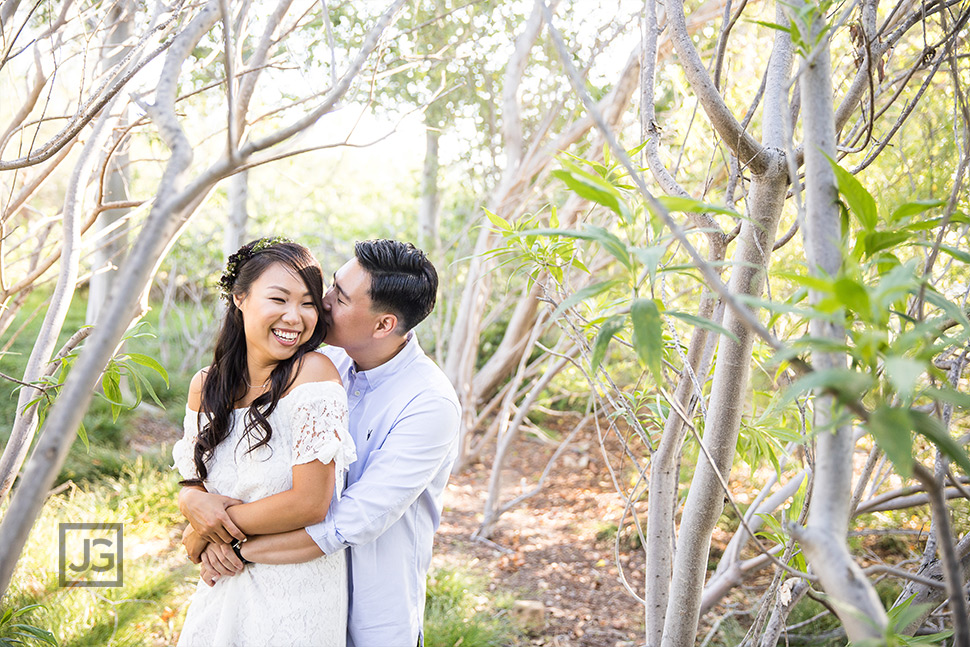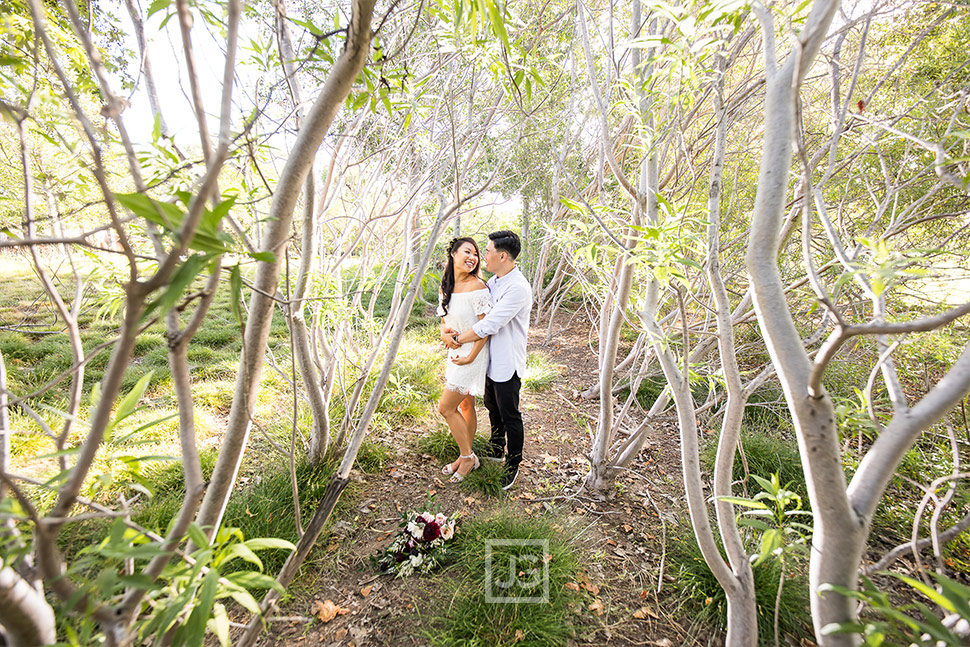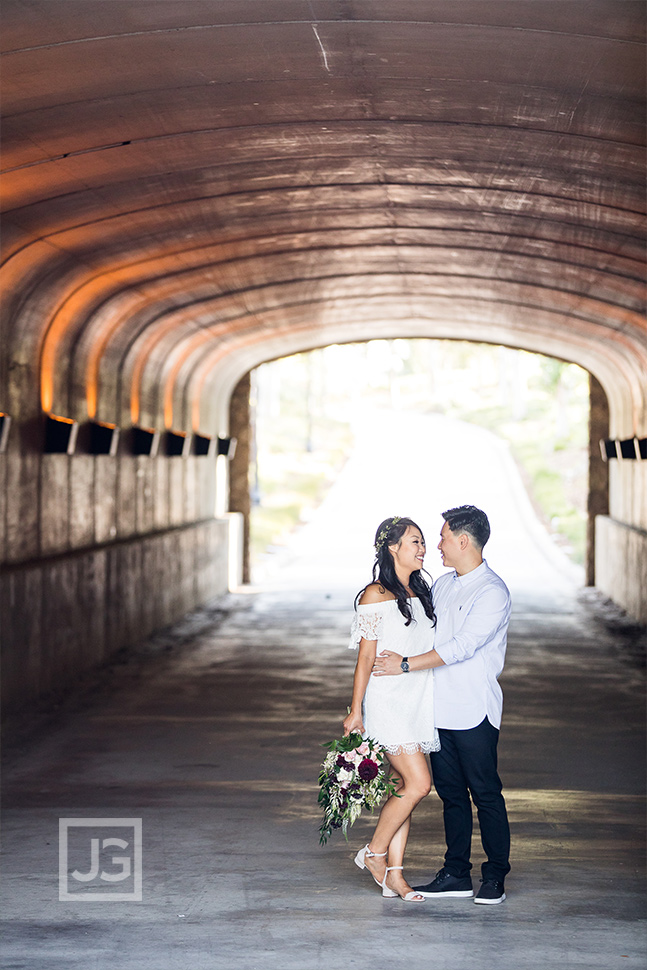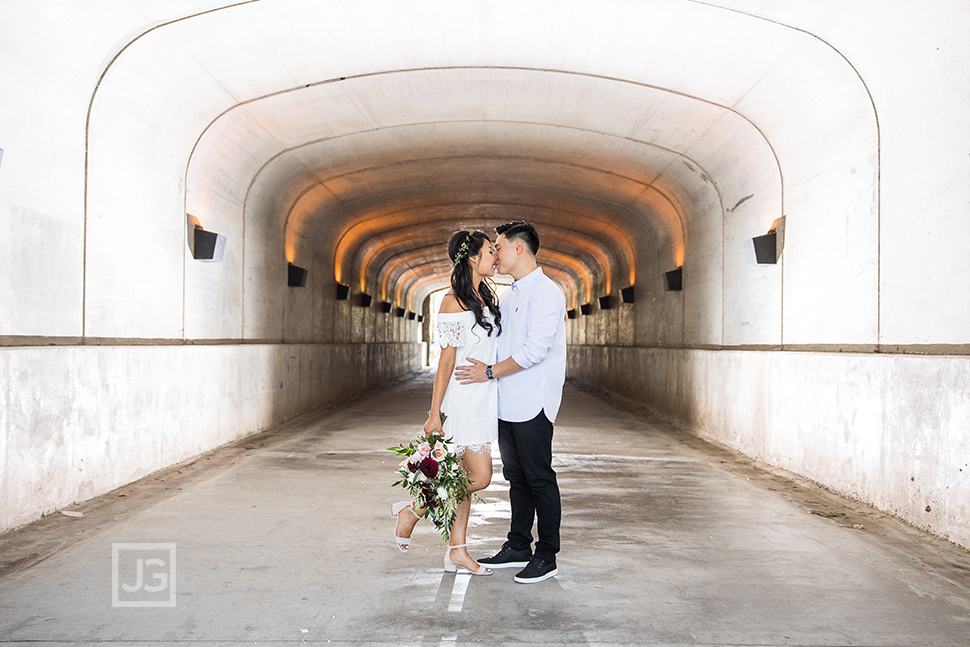 Then we hopped over to Laguna Beach, specifically Victoria Beach. Engagement photography here requires a permit with the city of Laguna Beach, but that allows us to shoot uninterrupted and legally. The clouds gave us more texture in the sky that day, giving us a unique sunset.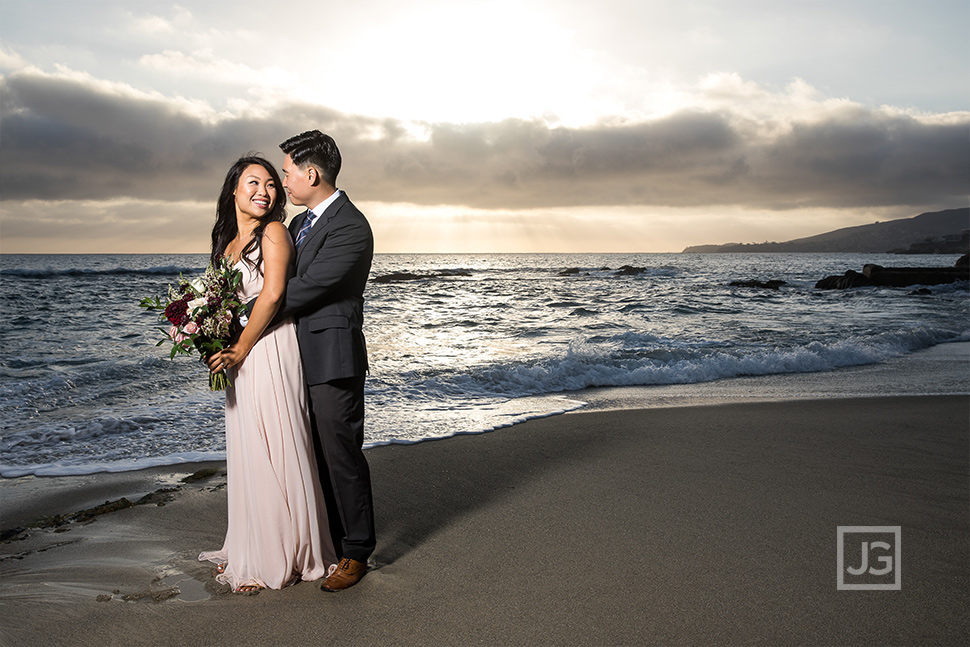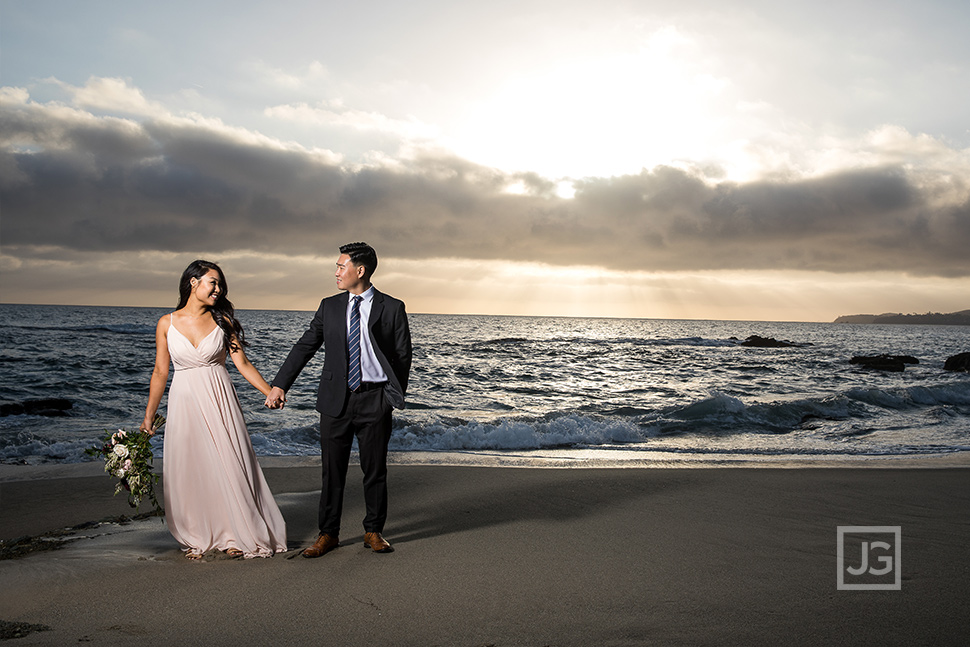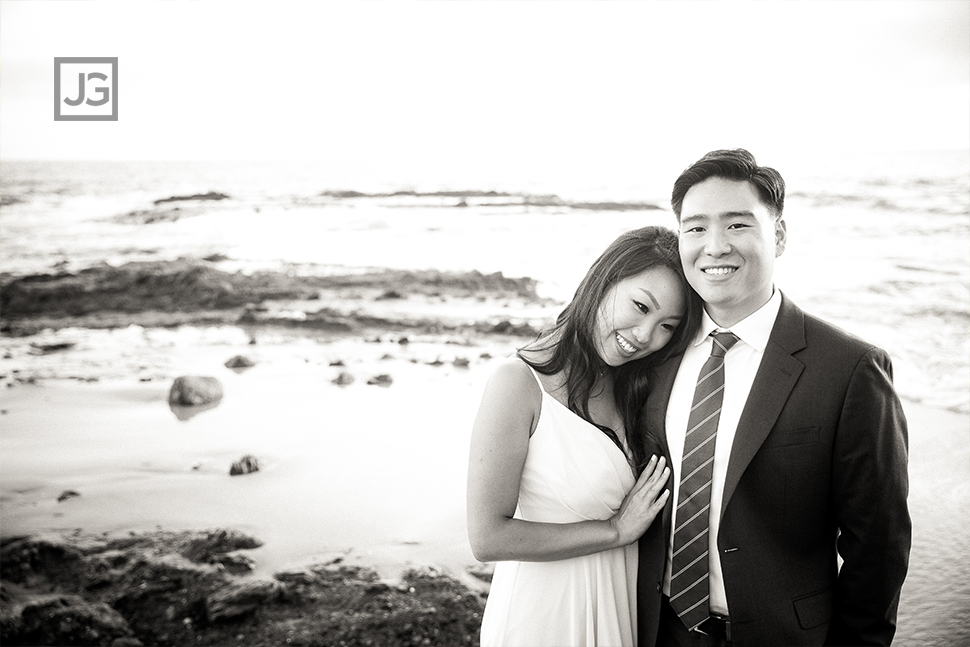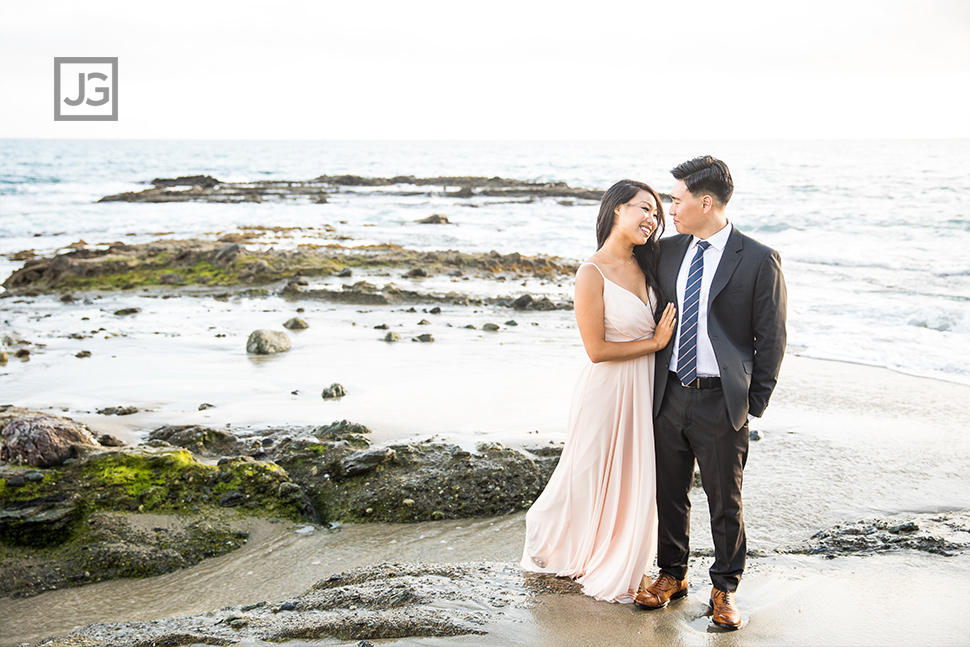 As soon as I saw rays of sunlight peeking through the clouds, I knew I had to capture it! This is where a little bit of lighting knowledge goes a long way.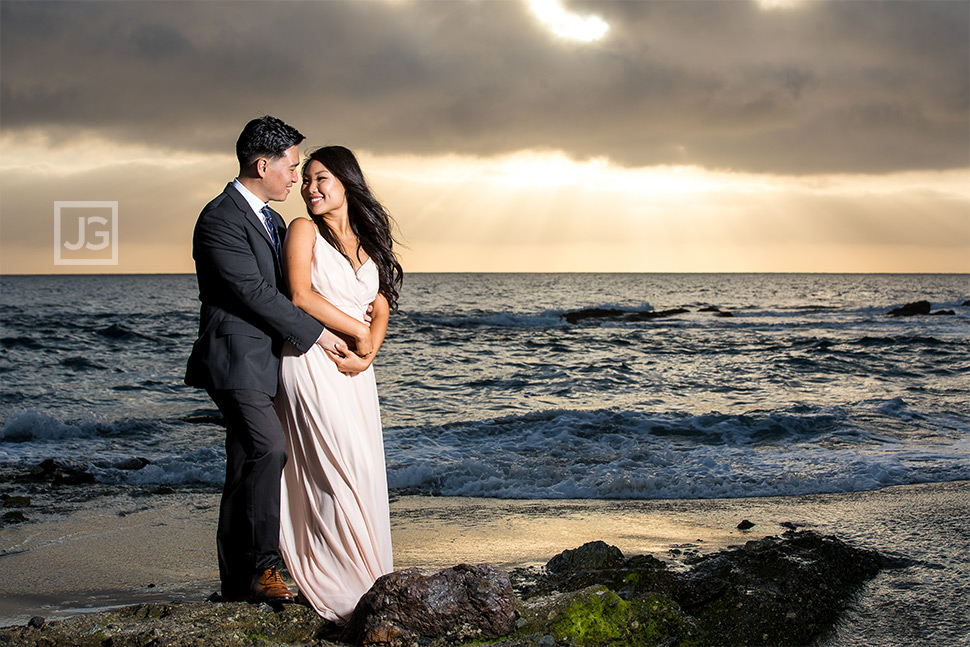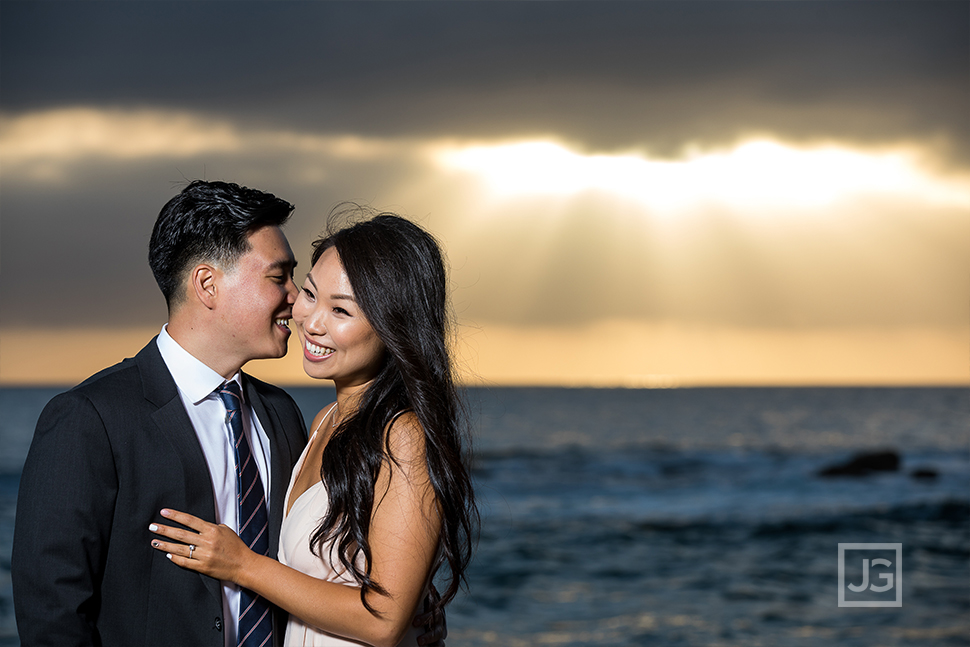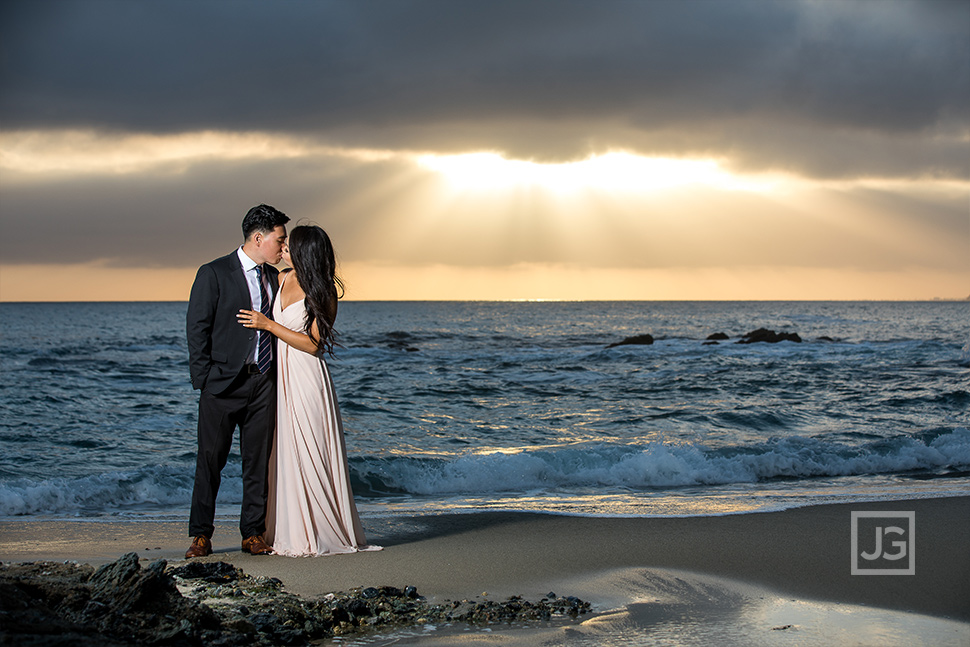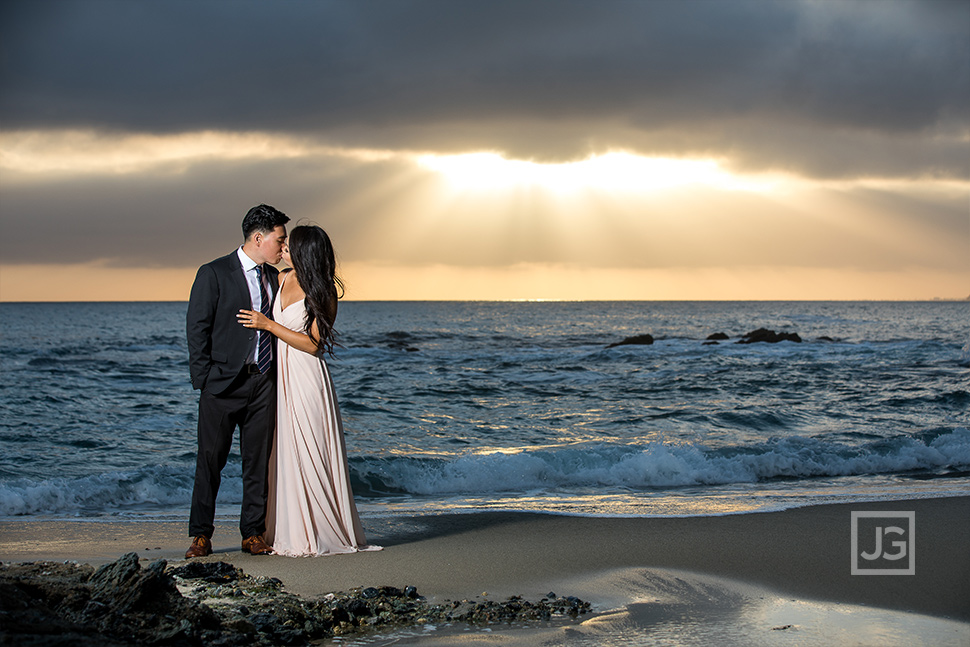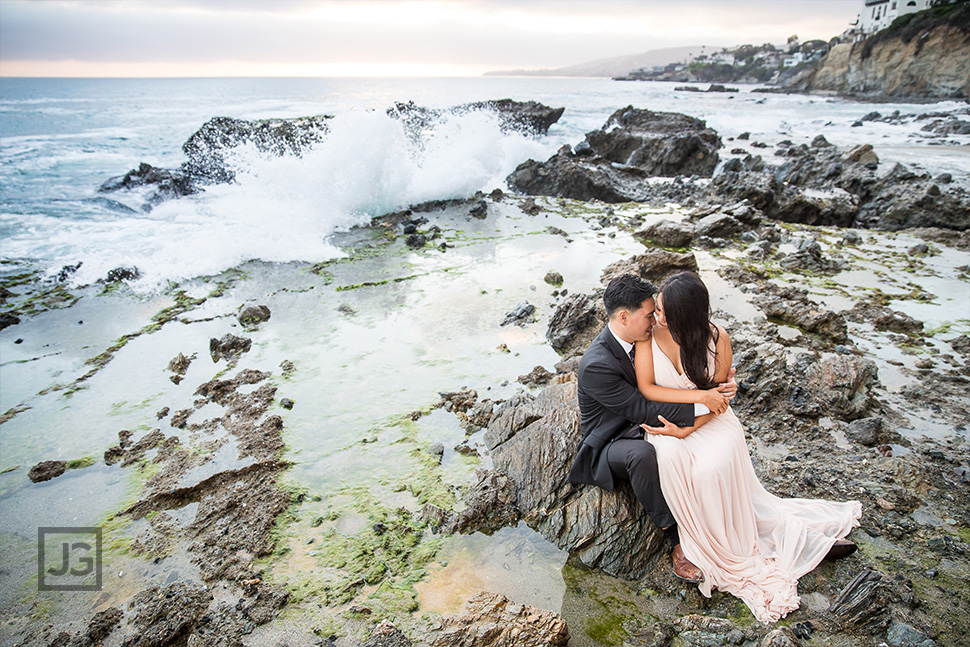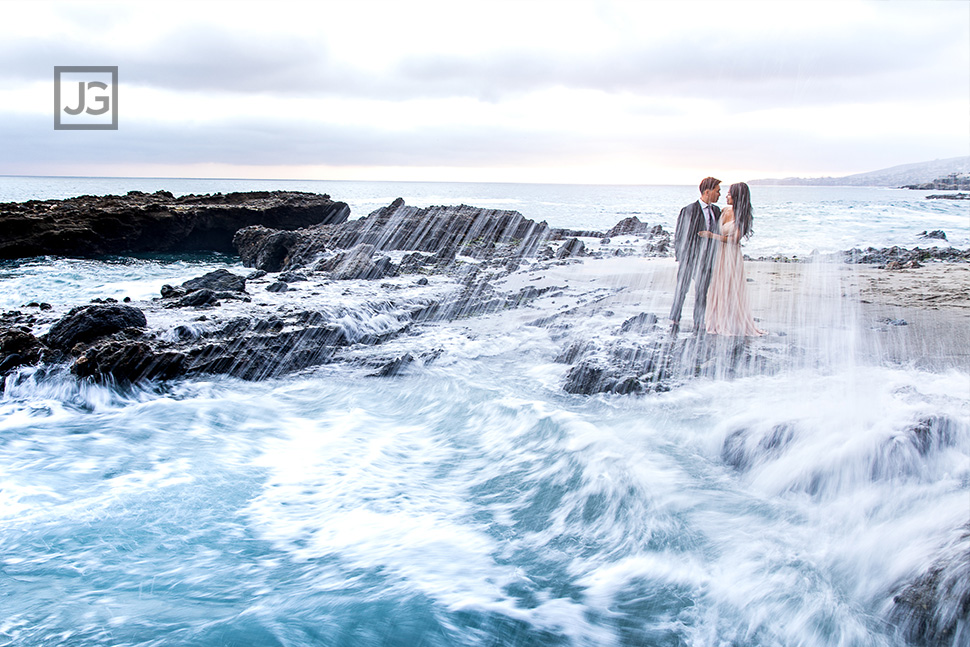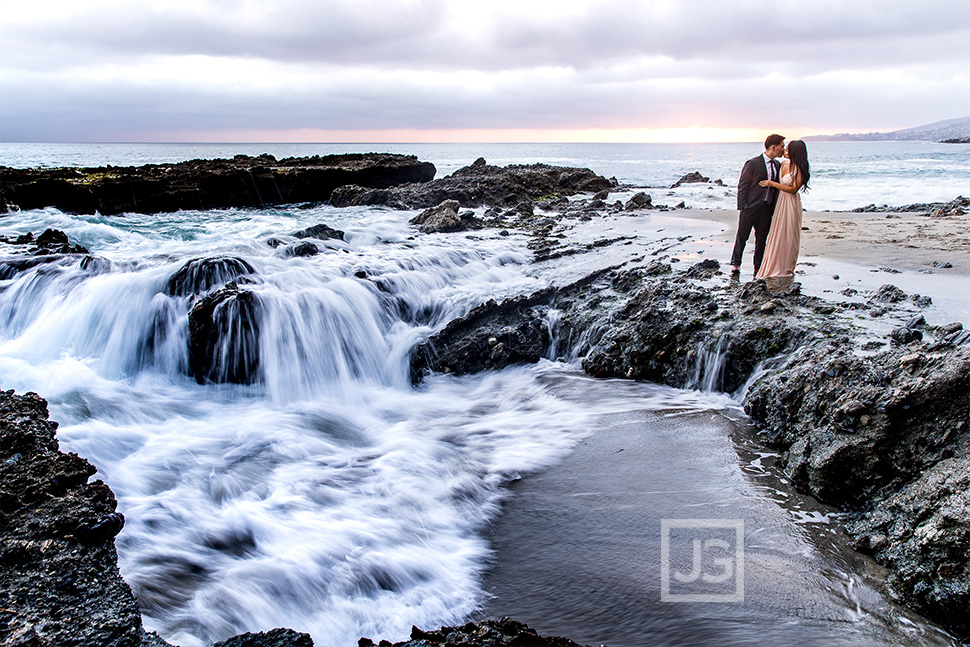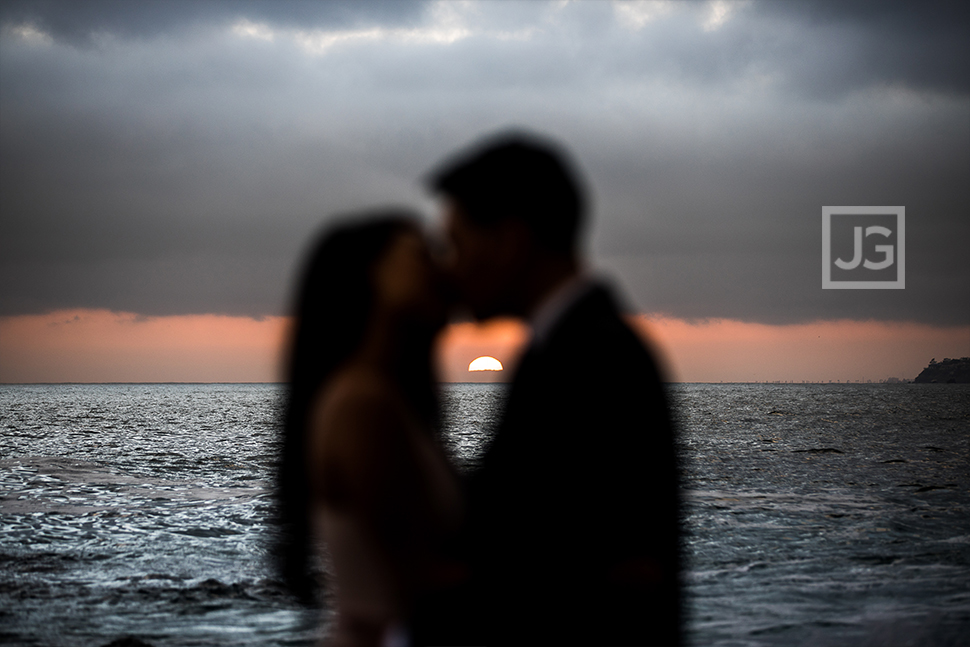 And I got wet. Worth it for the photo!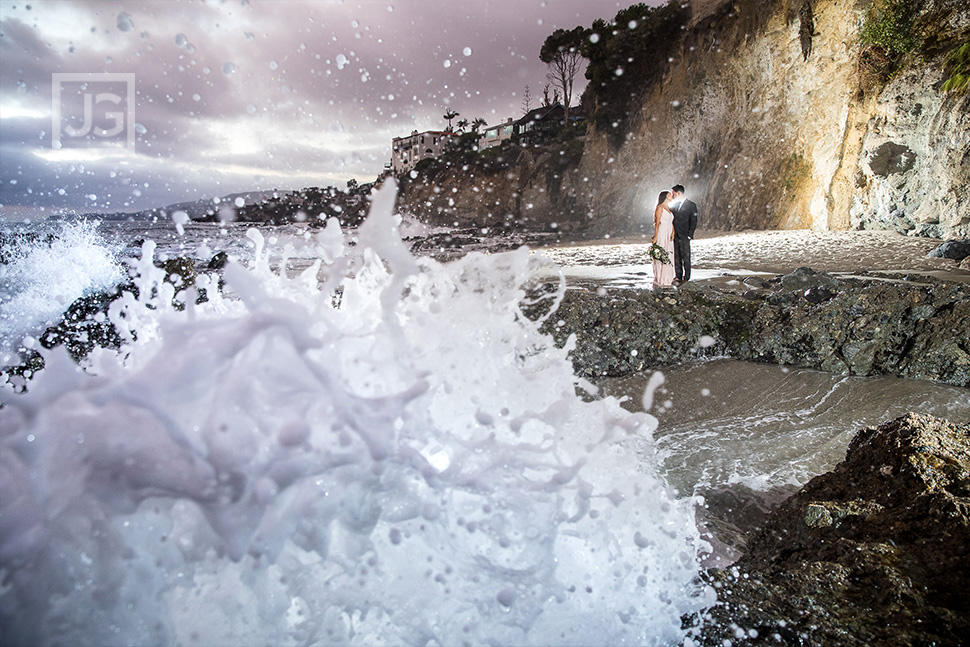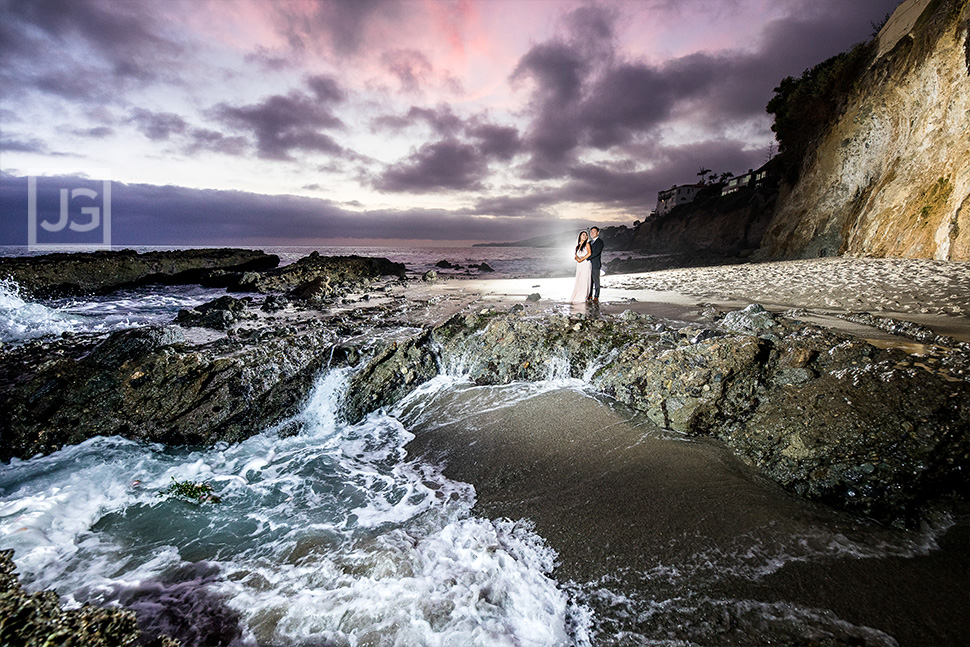 This article showcases engagement photography in Laguna Beach (engagement photos at Victoria Beach), which is one of our most popular locations for us to shoot in Orange County. We specialize in beach engagement photos, especially with exposing for dramatic sunsets. For more examples of engagement photography in Orange County, make sure to look at the rest of photos!