Let's meet Sasha and Howie.  They are a fun and sweet couple to be around; Gavin and I had a blast hanging out with them and we can't wait to be their wedding photographer in Jolla, San Diego.  We started off their Laguna Beach Engagement session at an open field.  Sasha wanted a dry, desert kinda look.  From there, we headed to downtown Laguna and of course ended with some beautiful sunset engagement photography. So read on for our day and sunset of Laguna Beach engagement photos!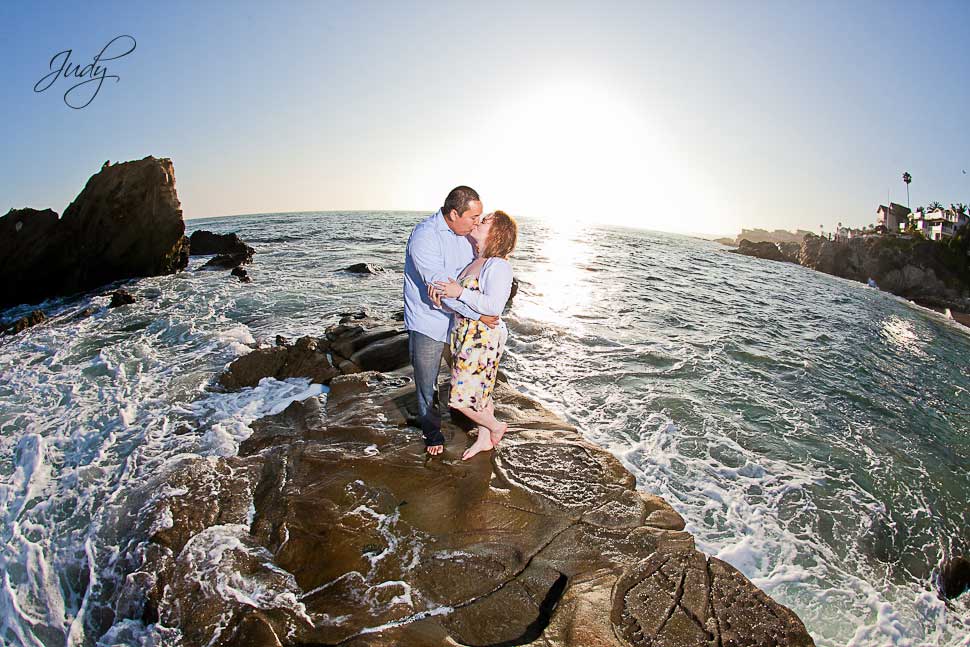 Laguna Beach… what can I say about Laguna Beach Engagement Photography besides "I LOVE IT!!!" 
Open Field in Irvine, Orange County
We started at an open field in Irvine, Orange County. Engagement photos in a field of yellow grass made an awesome setting for our loving couple.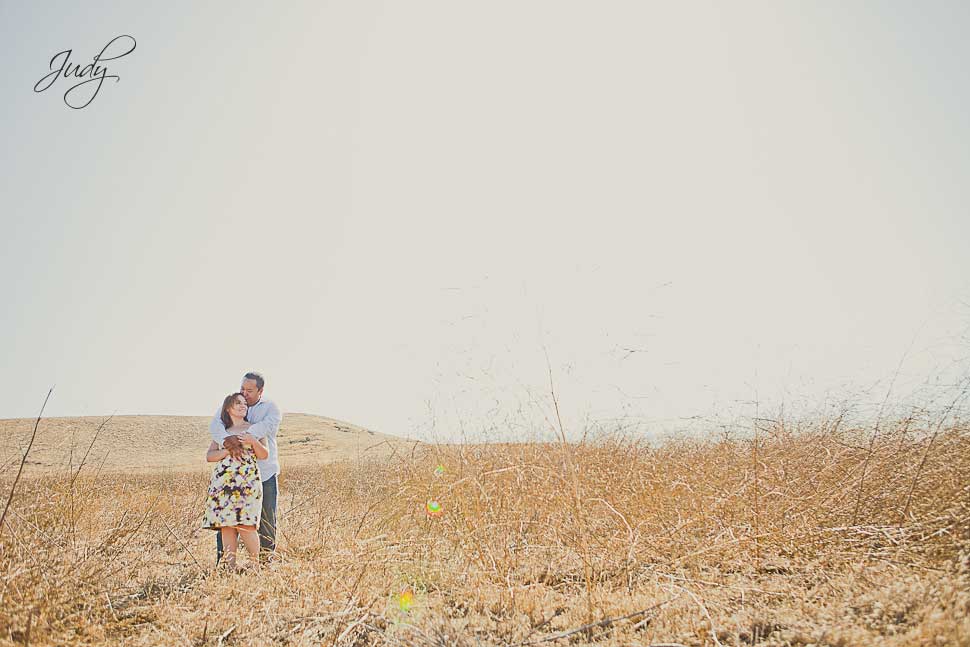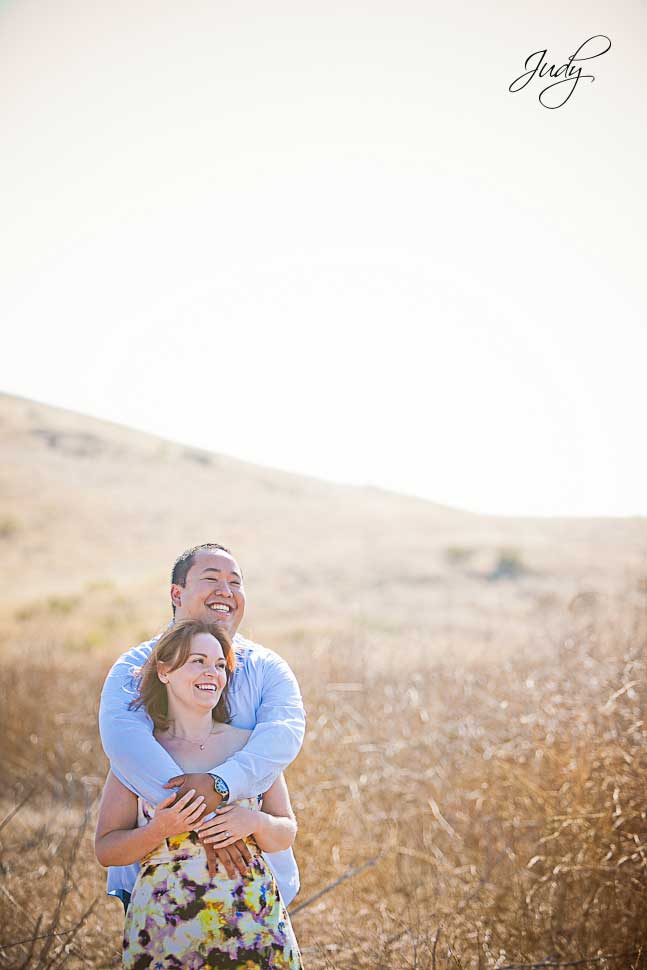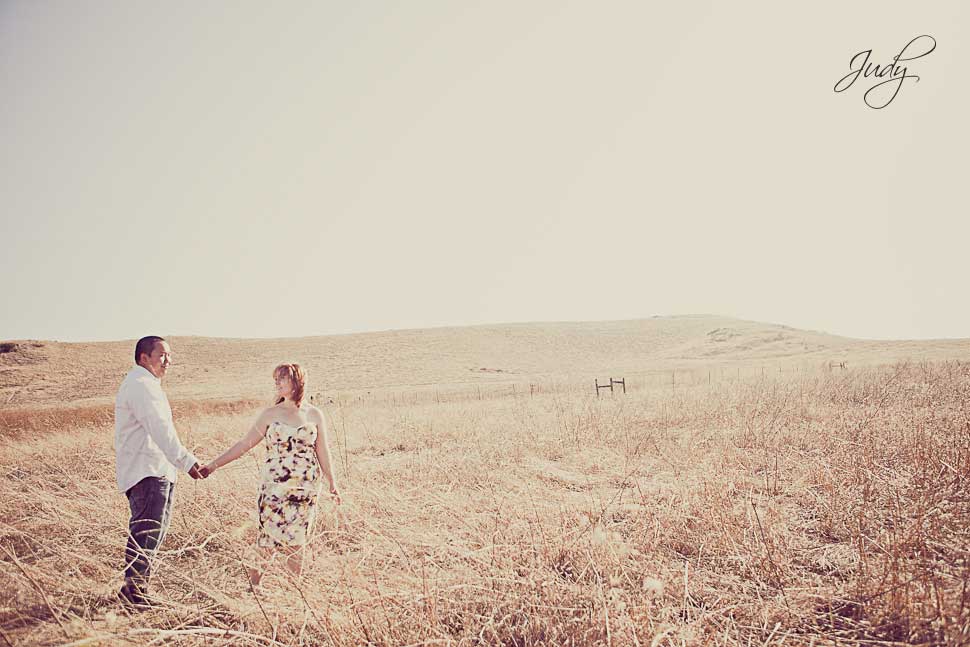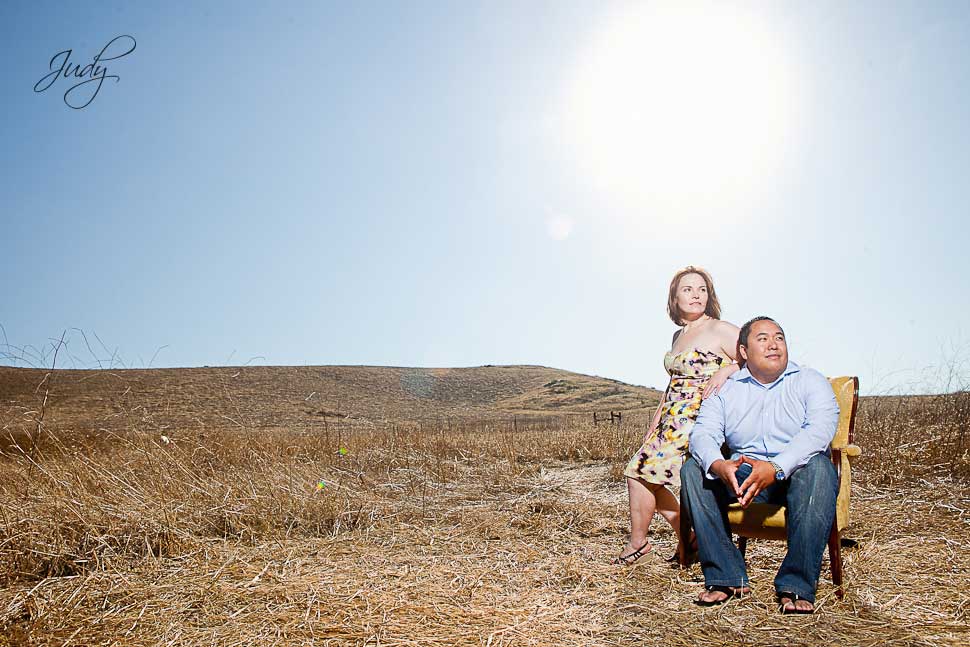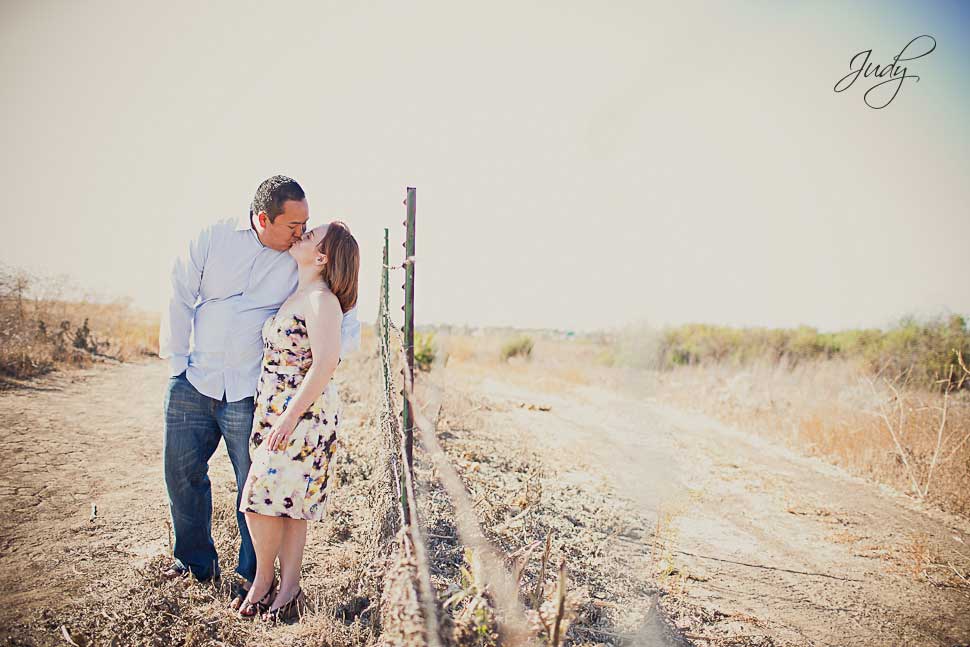 Laguna Beach Engagement Photos
Then we headed over to downtown Laguna Beach for more engagement photos. There is this iconic red phonebooth that makes for amazing photos.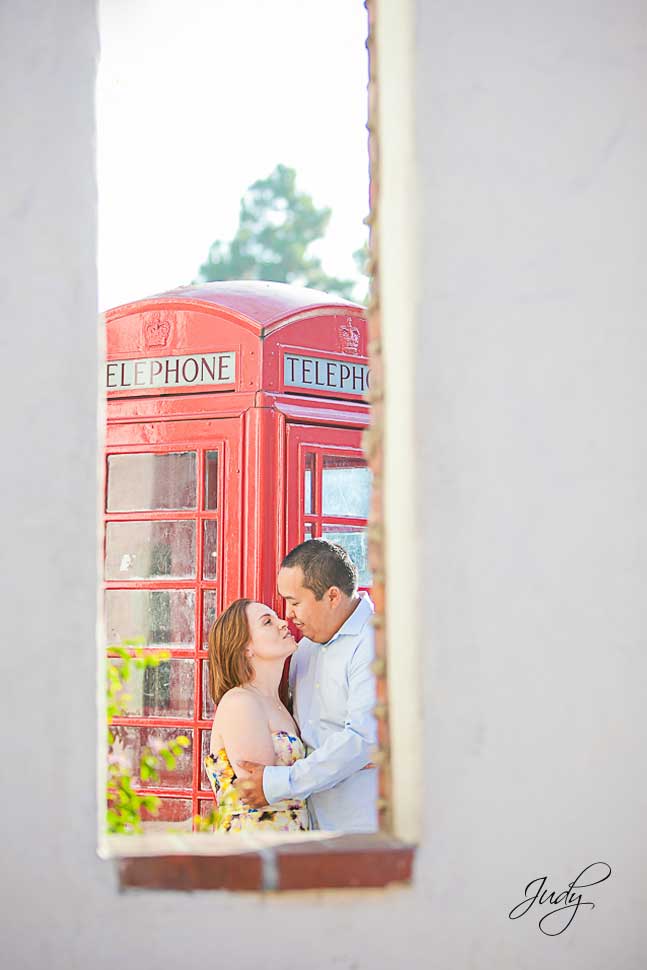 Laguna Beach Hopping
We hopped along some of the smaller beaches in Laguna Beach. There are so many hidden and beautiful spots that line the coast and cliffs of South Orange County. We have a friend from Laguna Niguel that introduced us to these small, secret gems that mostly locals only know about. It's important that your engagement photographer is familiar with the shoot location and the features or restrictions that it may have.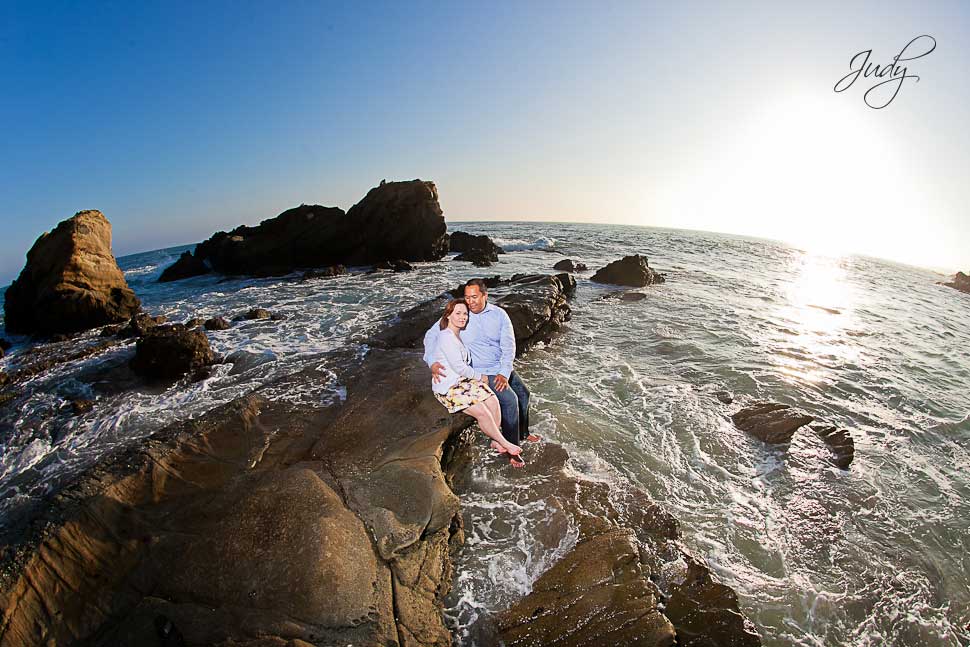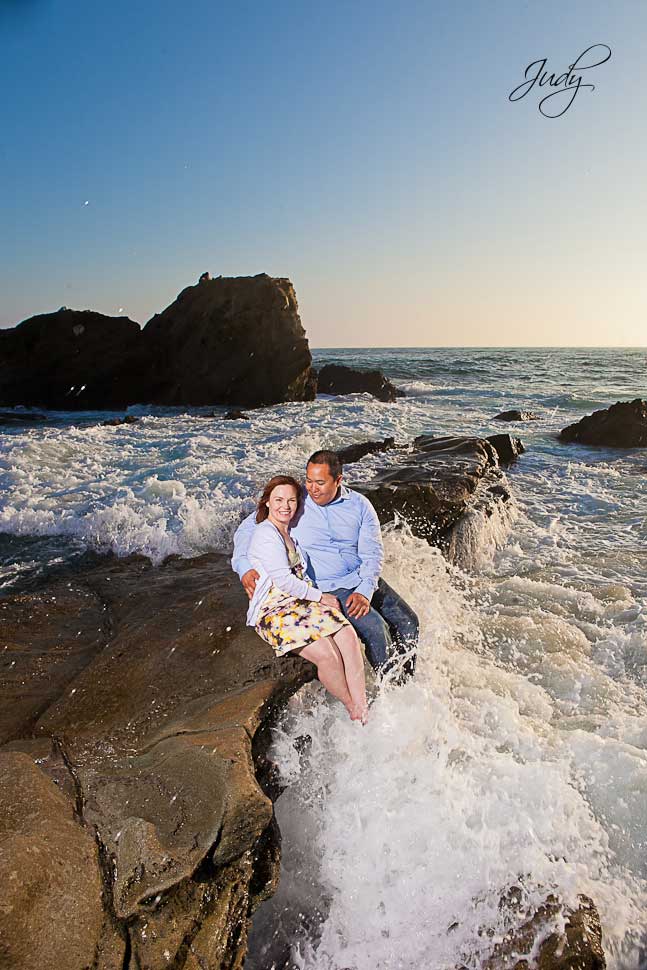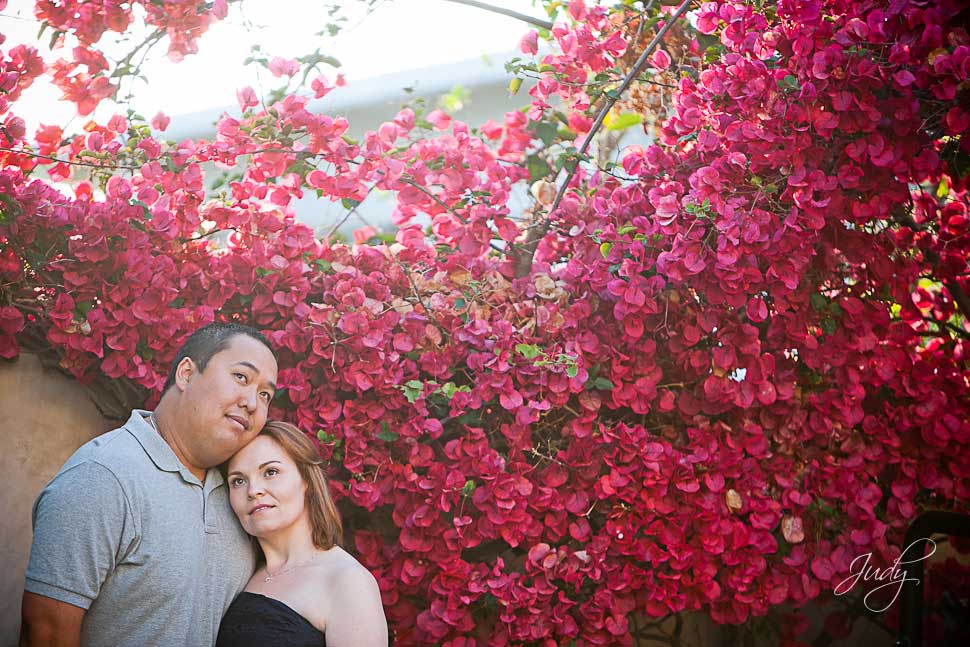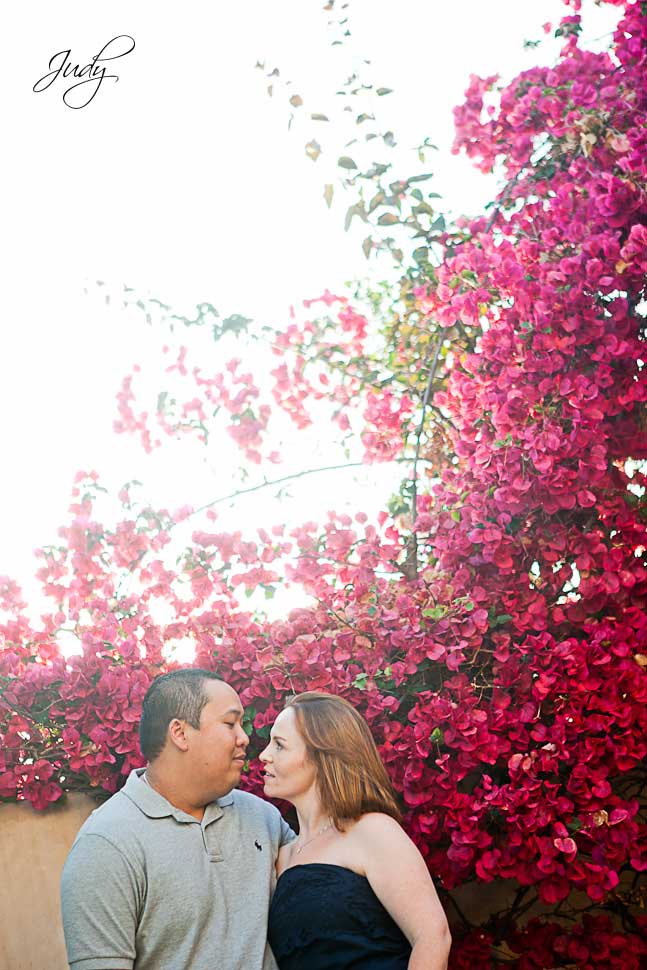 Engagement Photos at Victoria Beach
I love beach silhouette pictures.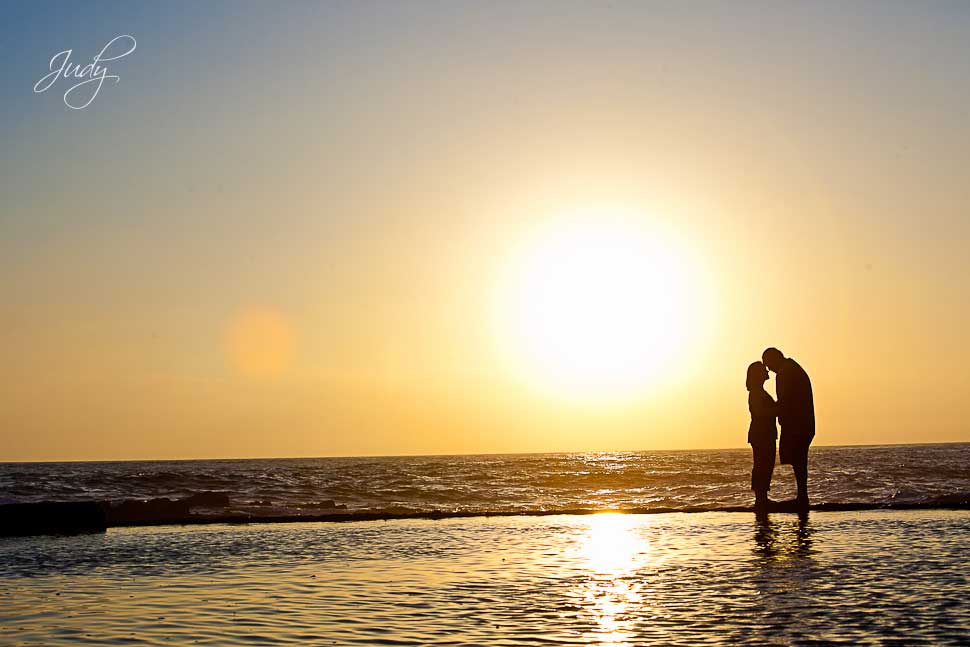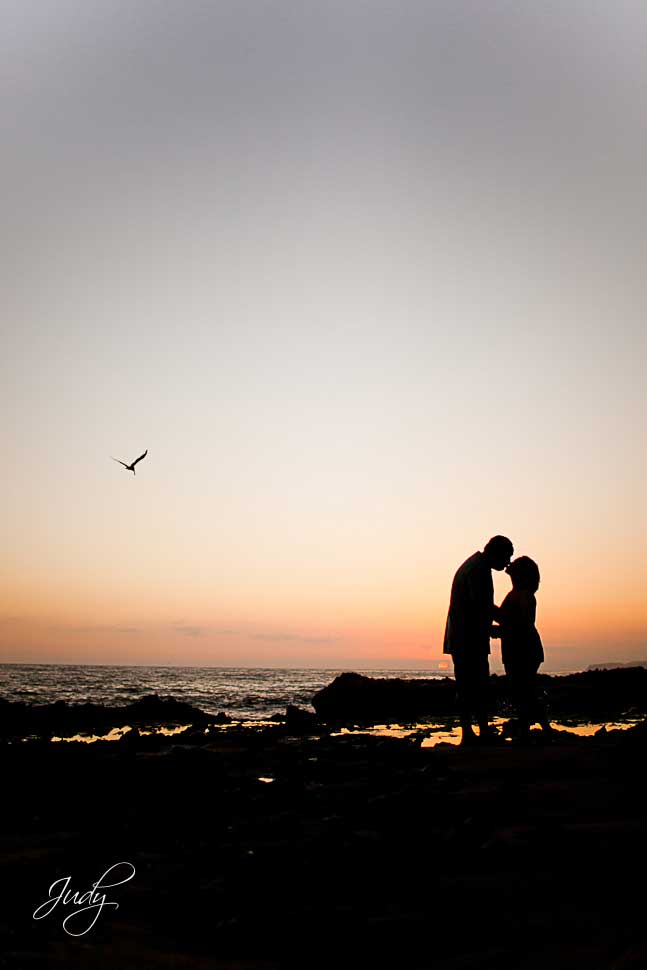 Sometimes when there is an opportunity, we take it. There was a lone fisherman walking across the rocks and it made for an amazing engagement photo across the pool of sea water.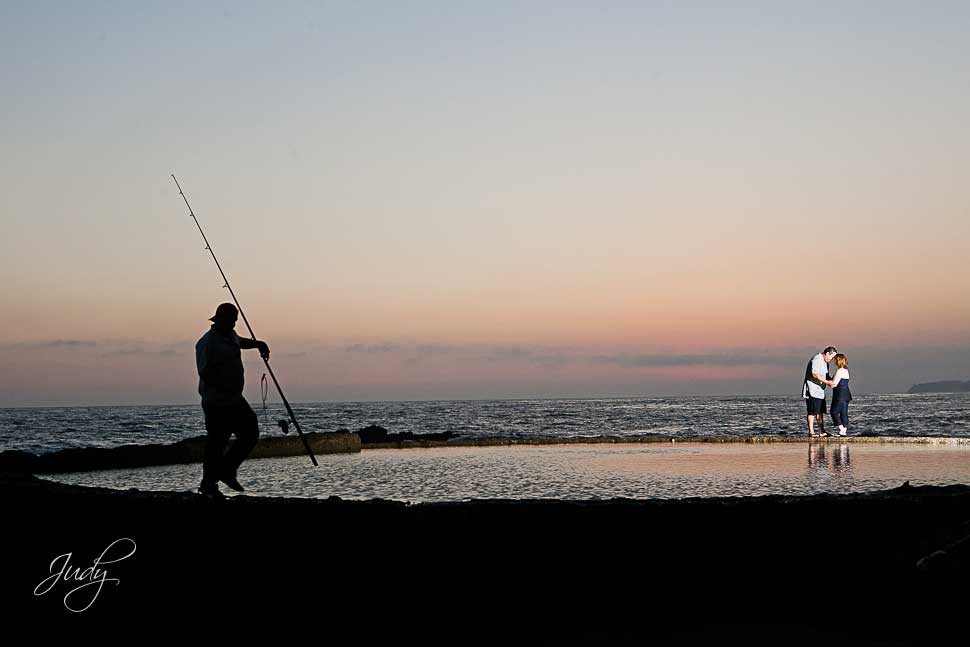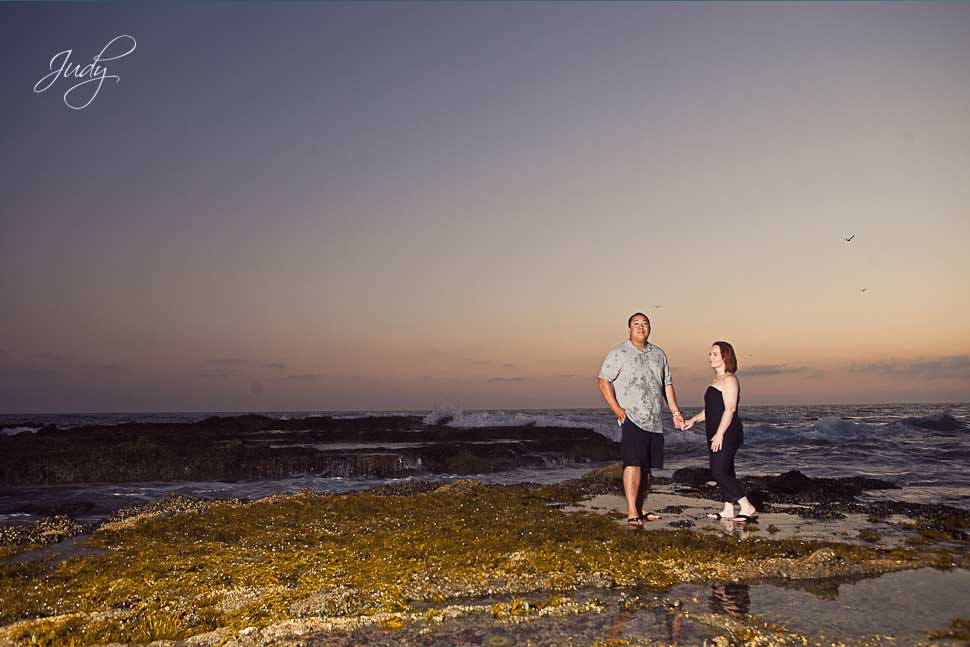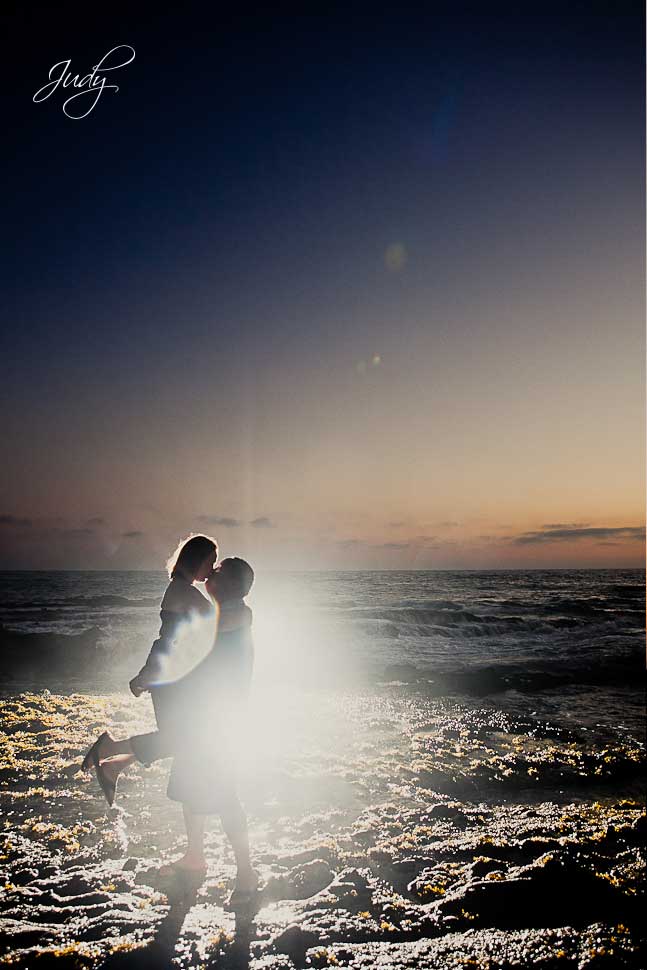 Don't forget to check out my other Laguna Beach Engagement Photography. If you are interested in booking an Orange County engagement photography session, make sure to look at our online pricing page.
This article shows us doing Laguna Beach engagement photography at multiple beaches, with Victoria Beach as our sunset location. We also did some photos in downtown Laguna Beach. We started the session at an open field of yellow wheat in Irvine, Orange County.