With our sexy couple, Alexis & Aubrey
One of the best ways to plan an engagement shoot is to use your background and network to make for unique photography opportunities. Aubrey is a traffic controller and was able to arrange a photoshoot that included a hanger, a Canadair Challenger 600 series (I'm guessing a 604), and a rooftop helipad in Downtown Los Angeles. Wow, that's a lot of unique photo opportunities (private jet AND a helipad) for one engagement session! But all that effort to make the shoot more special definitely shows. We started at Santa Monica Airport during the day to capture them in a hanger with a business jet all to ourselves. If you ask me, they had a little bit of a Jay-Z and Beyonce thing going on! =) So enjoy a little airport engagement photography (helipad to boot) down below!
Private Jet at the Santa Monica Airport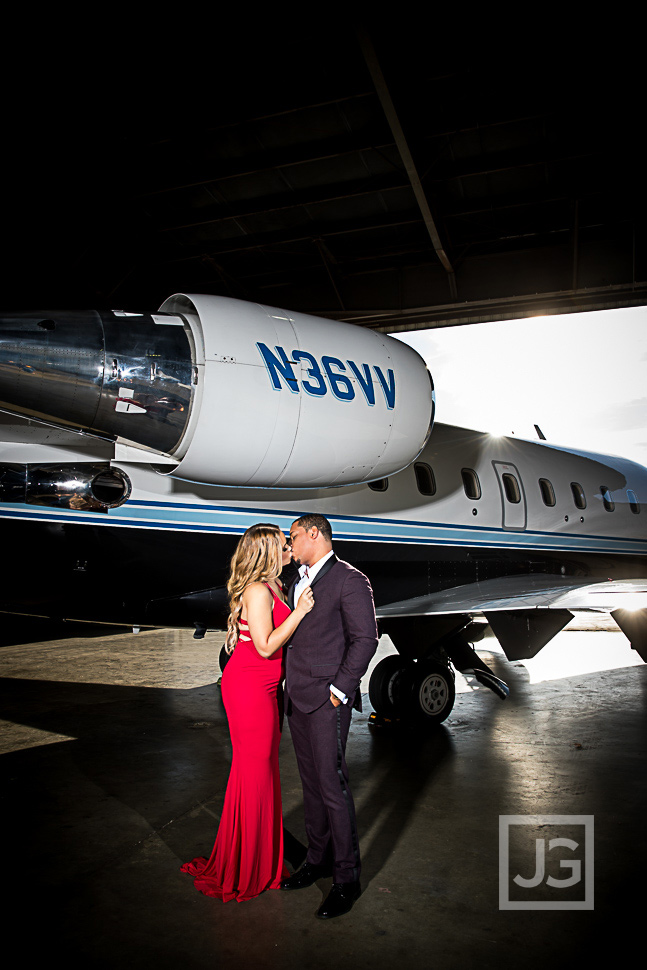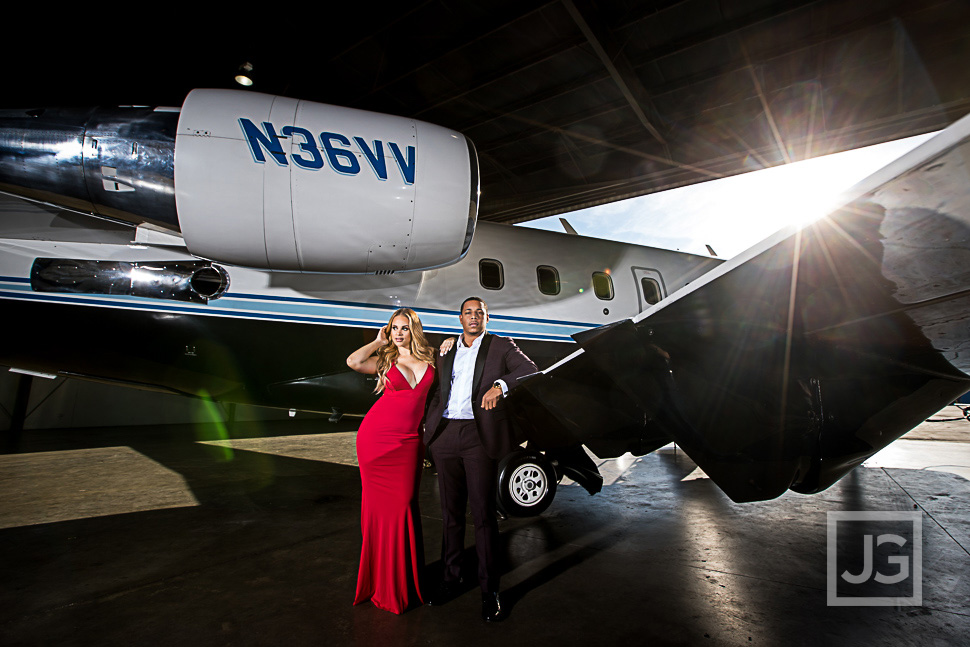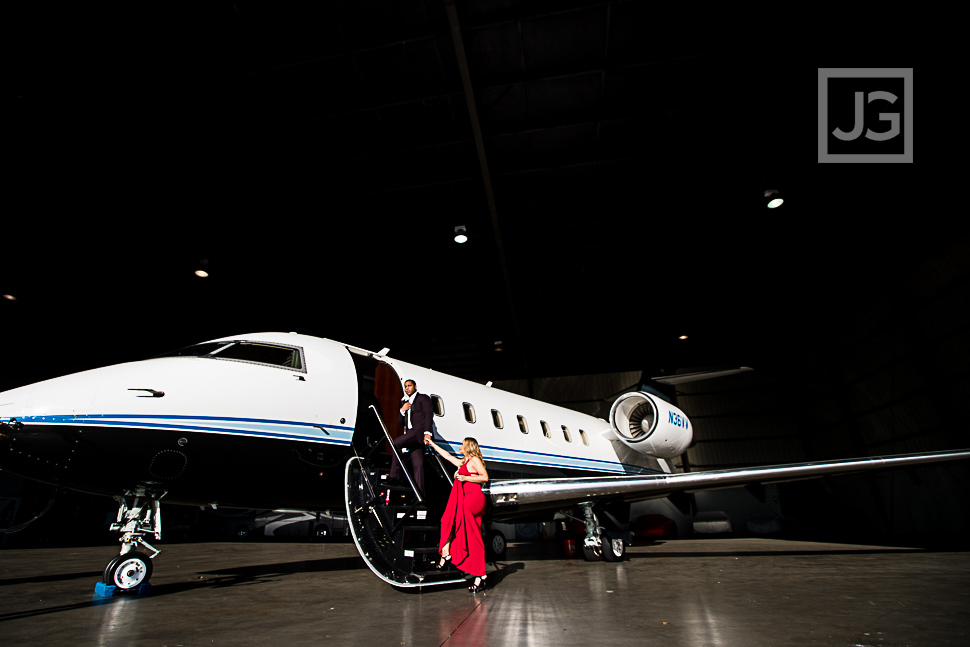 And on into the private jet for more engagement photos. Good scotch is a very welcome addition to any photoshoot!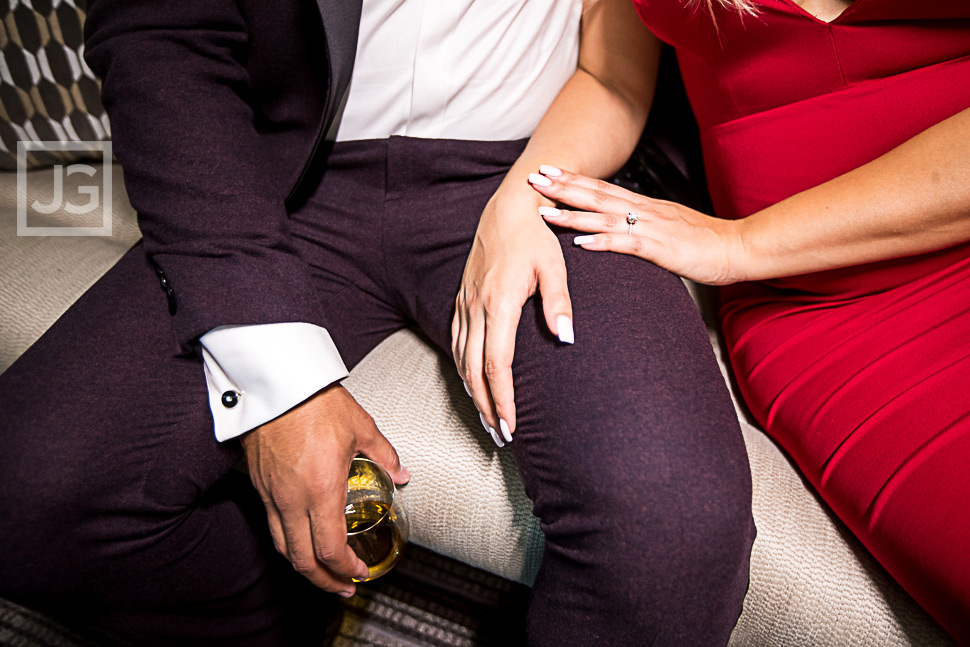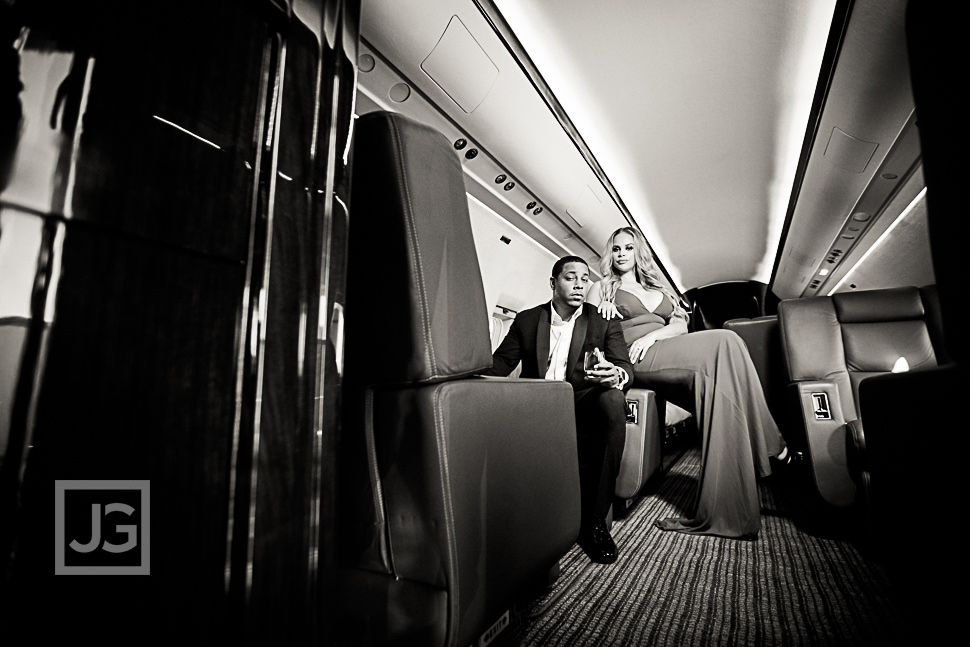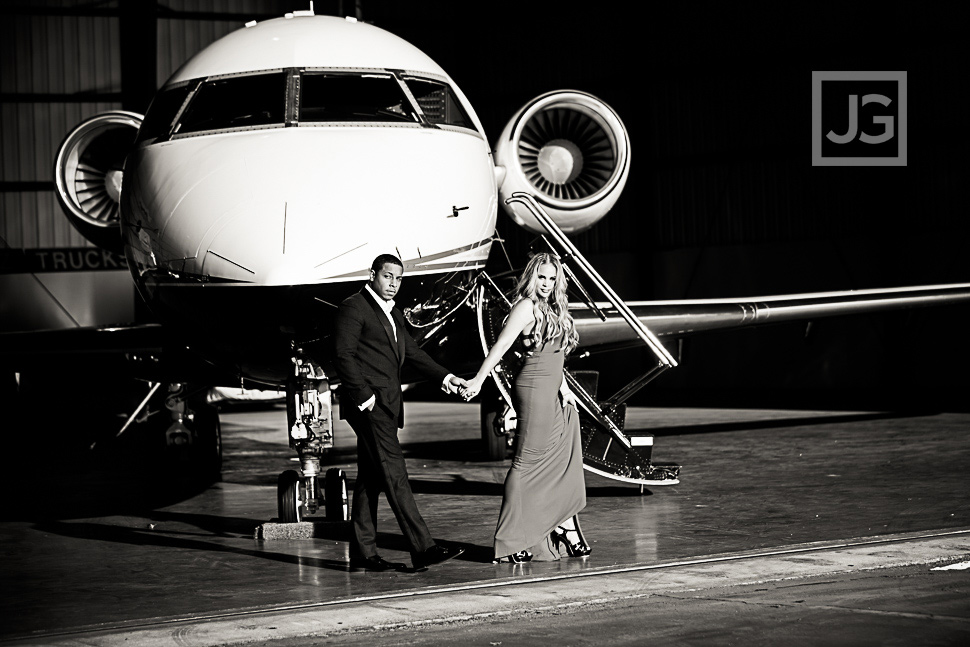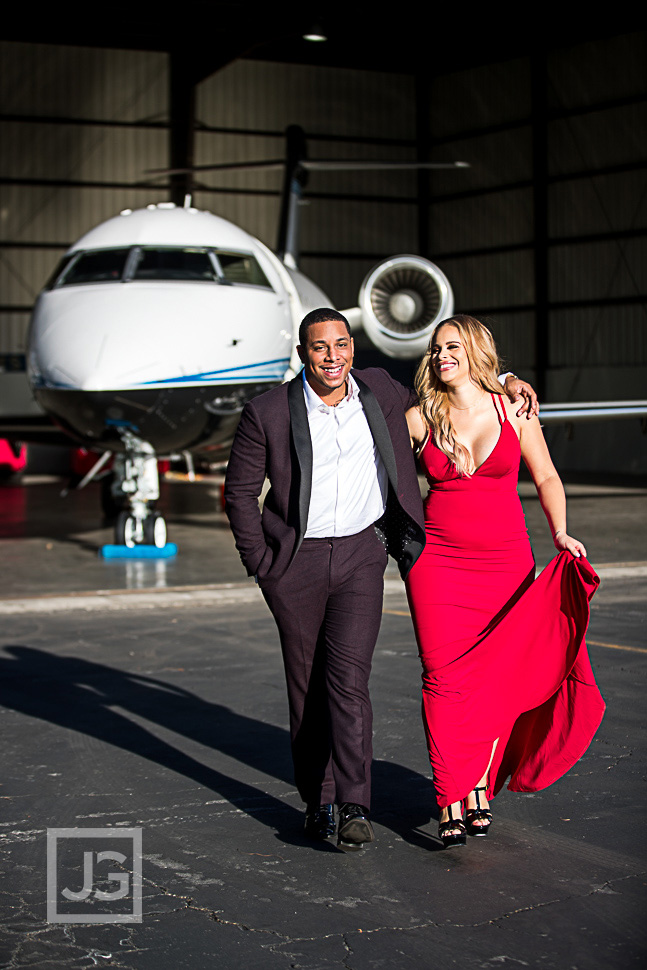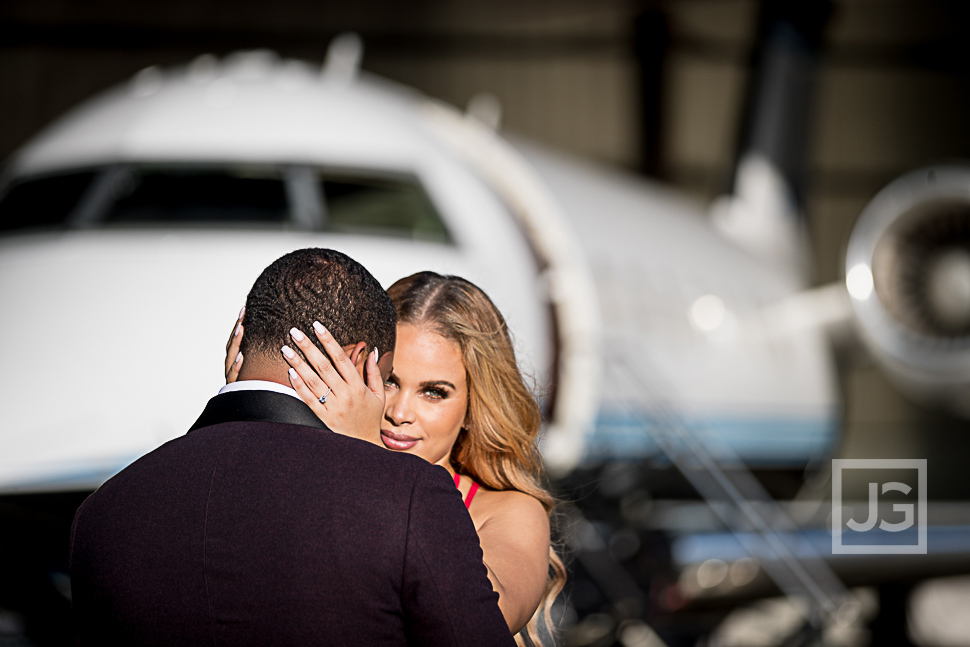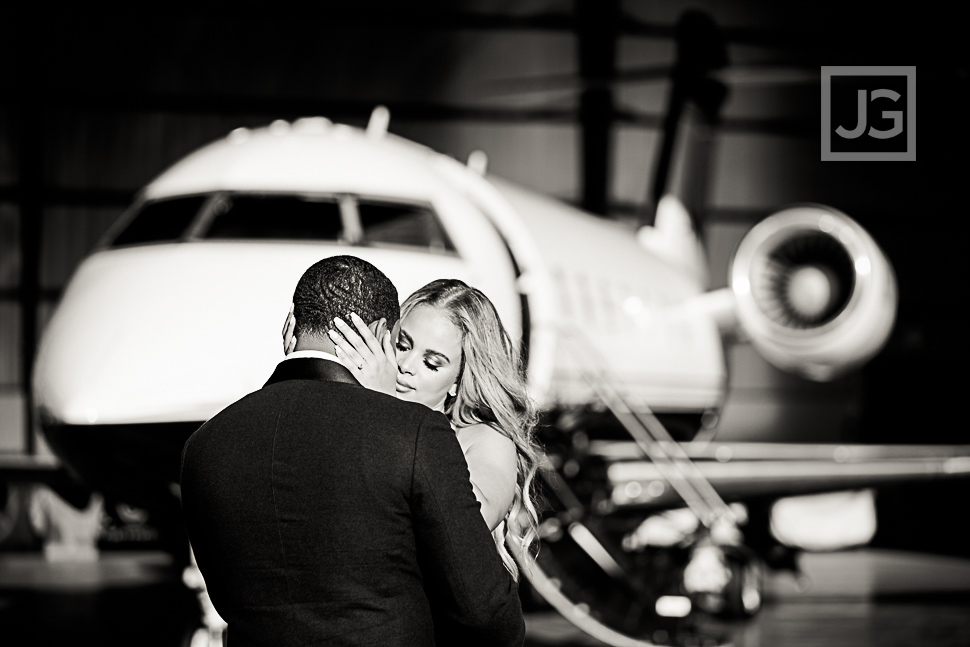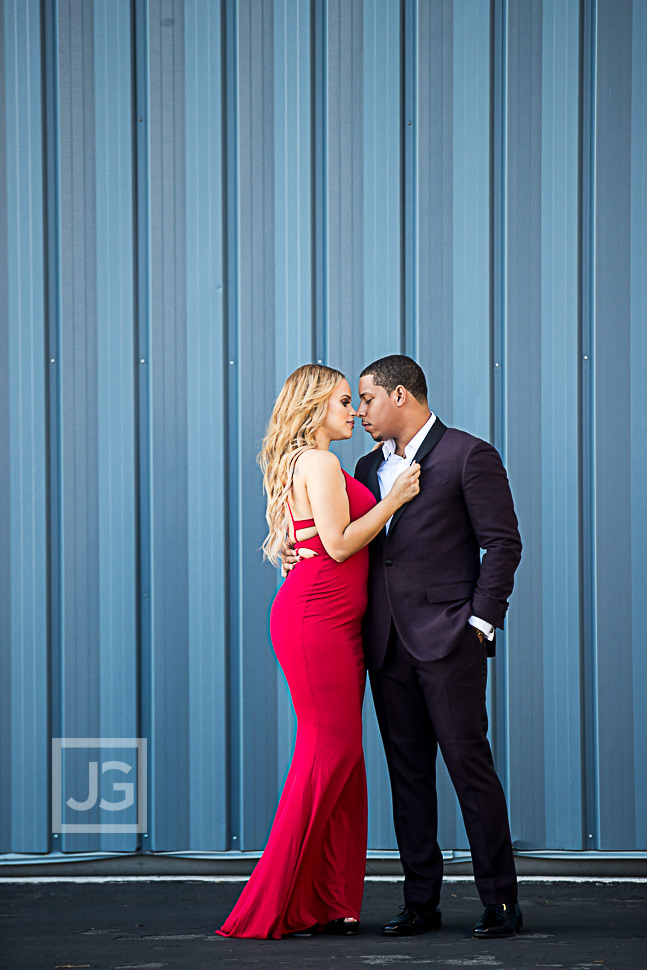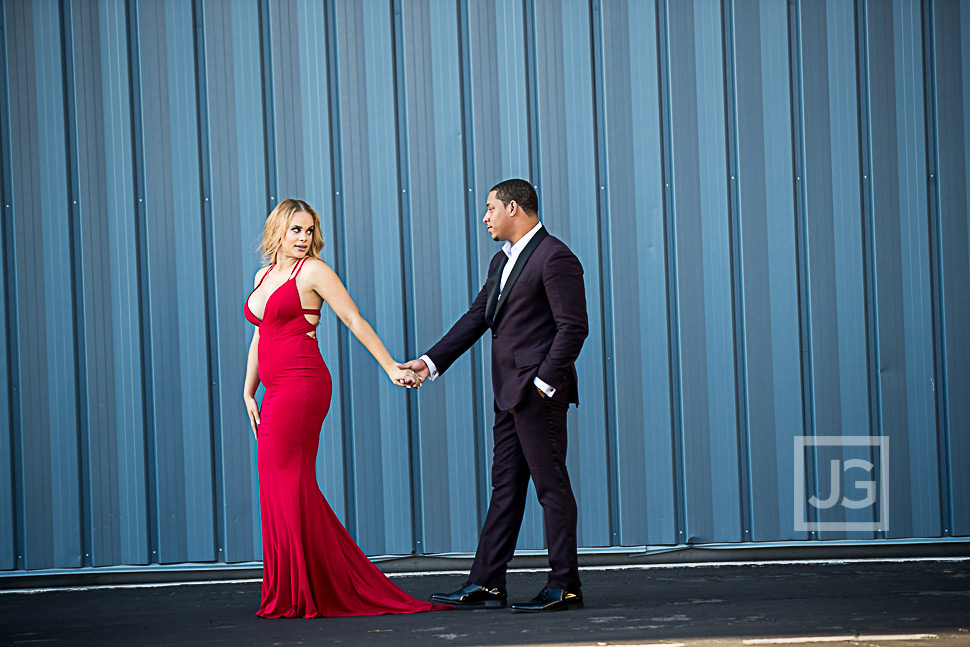 On the Rooftop Helipad
After the photoshoot at the Santa Monica Airport (SMO), we headed to downtown Los Angeles to polish off the engagement photography session with style. They arranged access to a rooftop helipad that had an amazing view of the sunset. Always a fan of remote lighting, we lit it up to pull out all of the amazing colors of the sunset.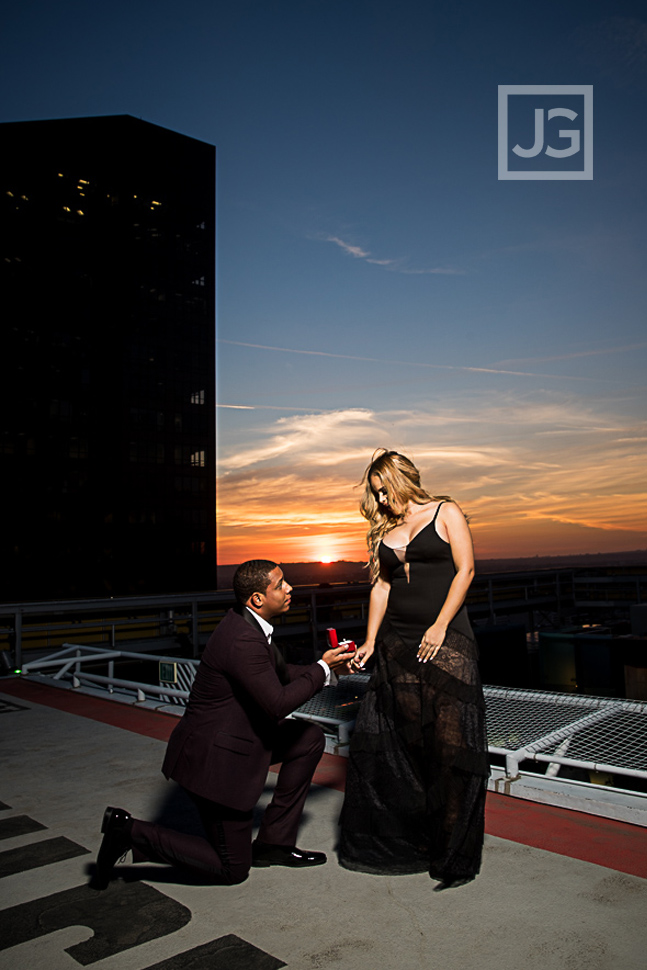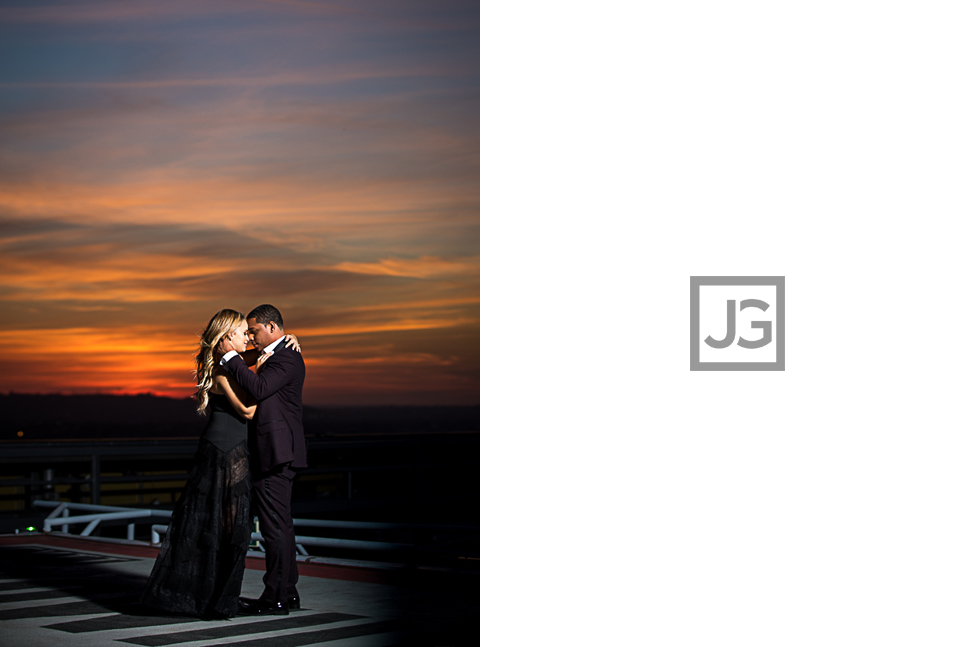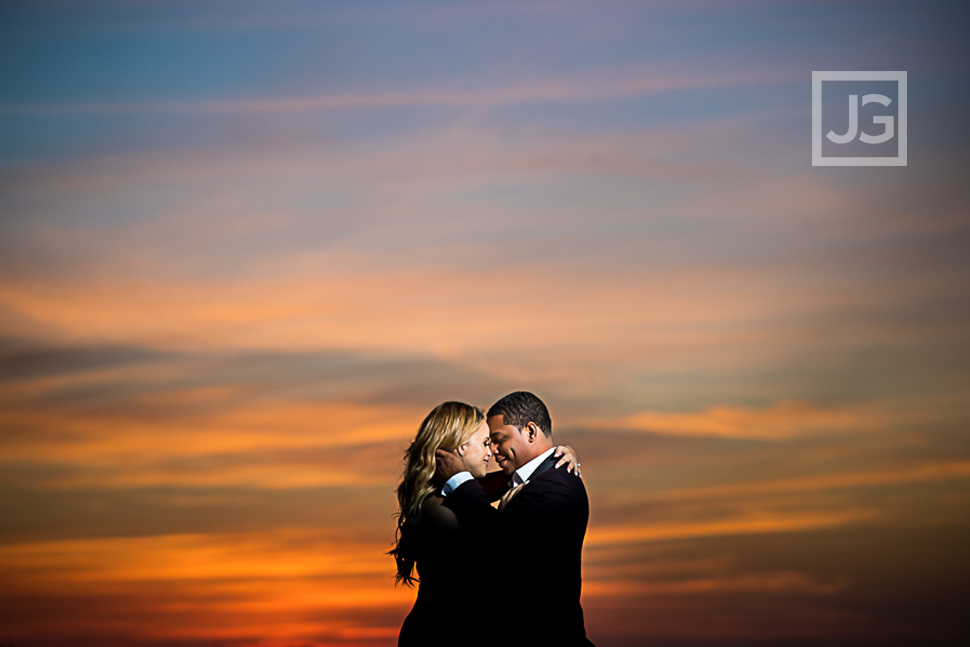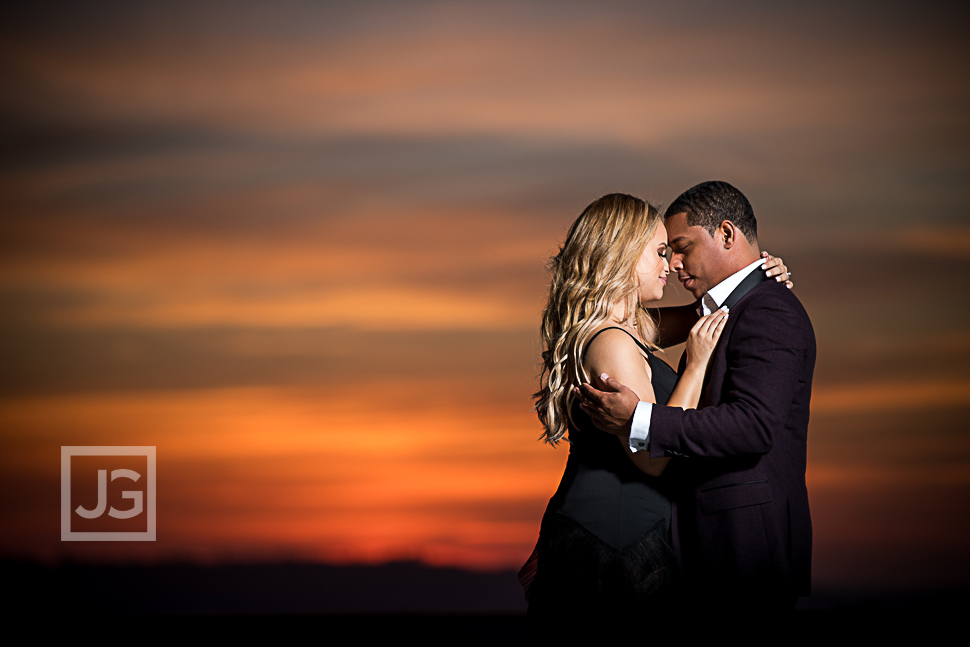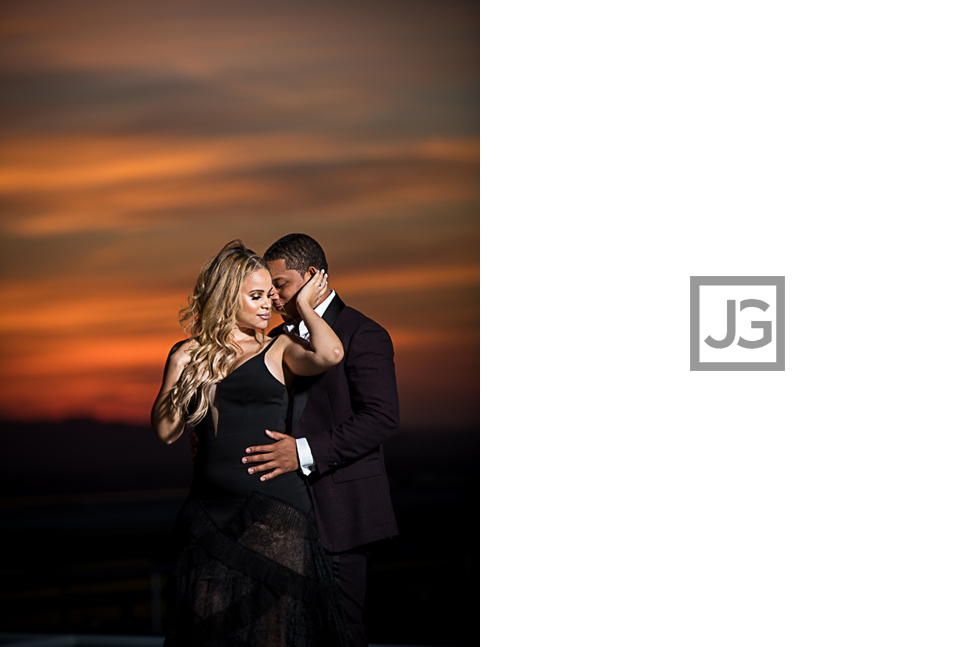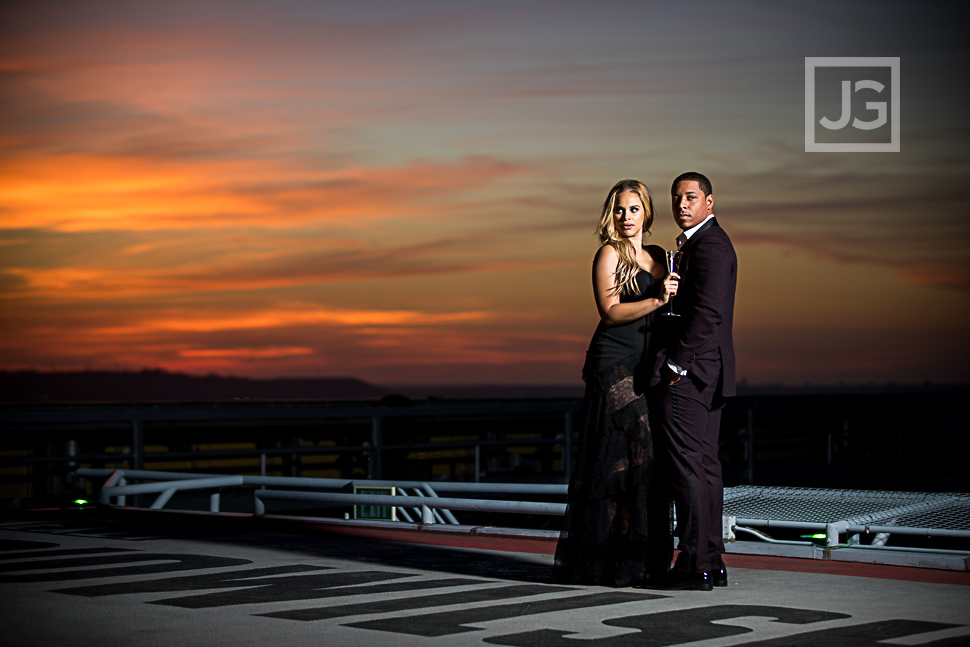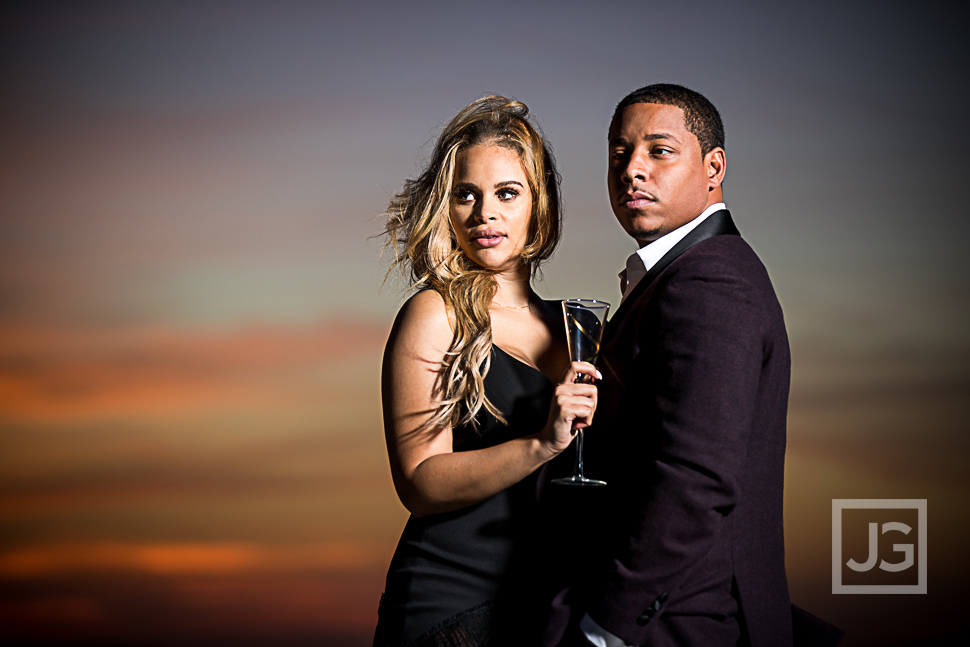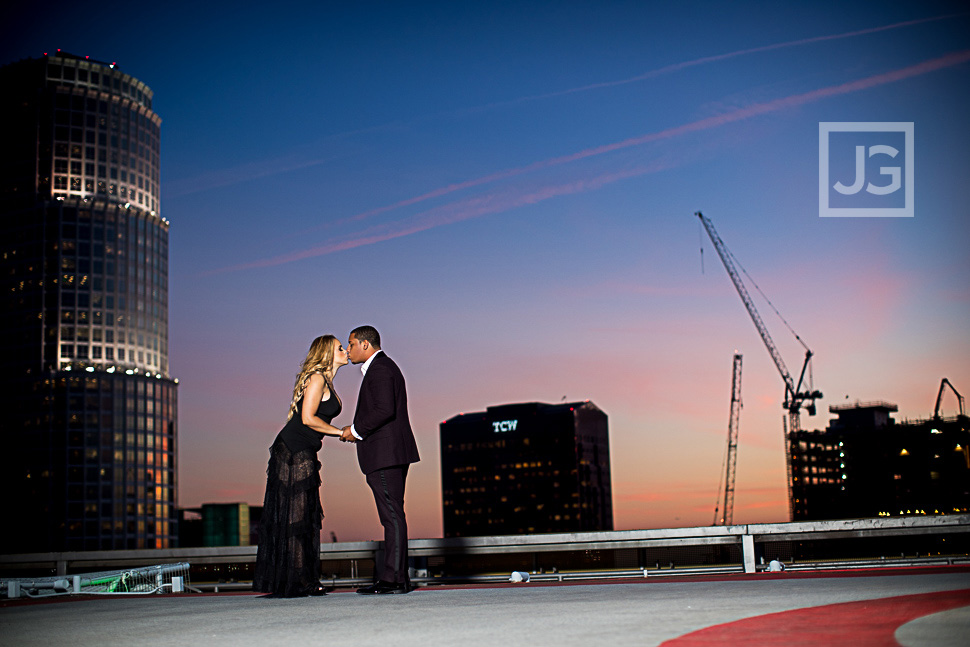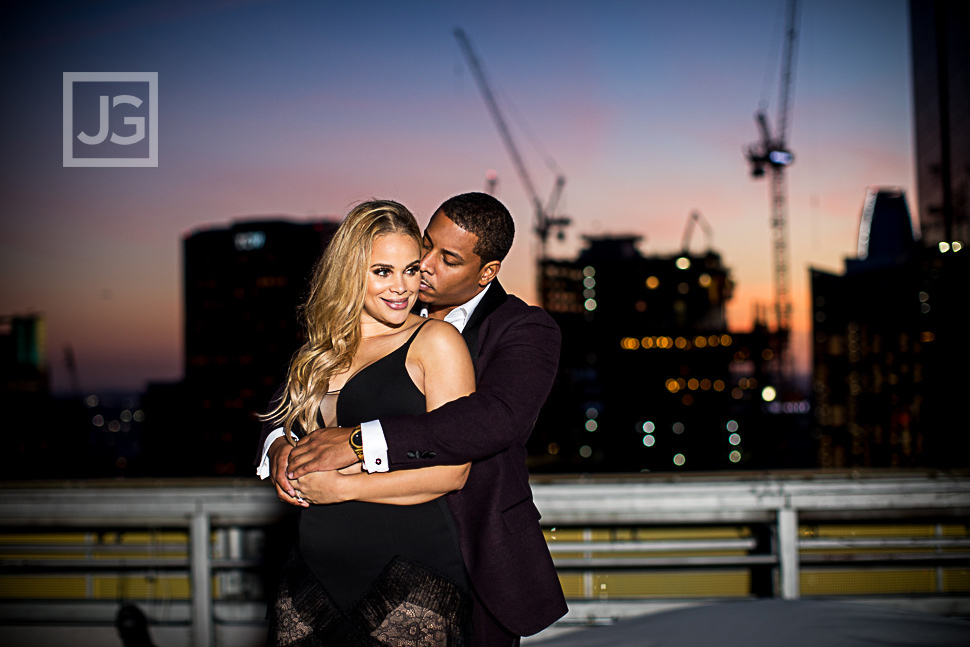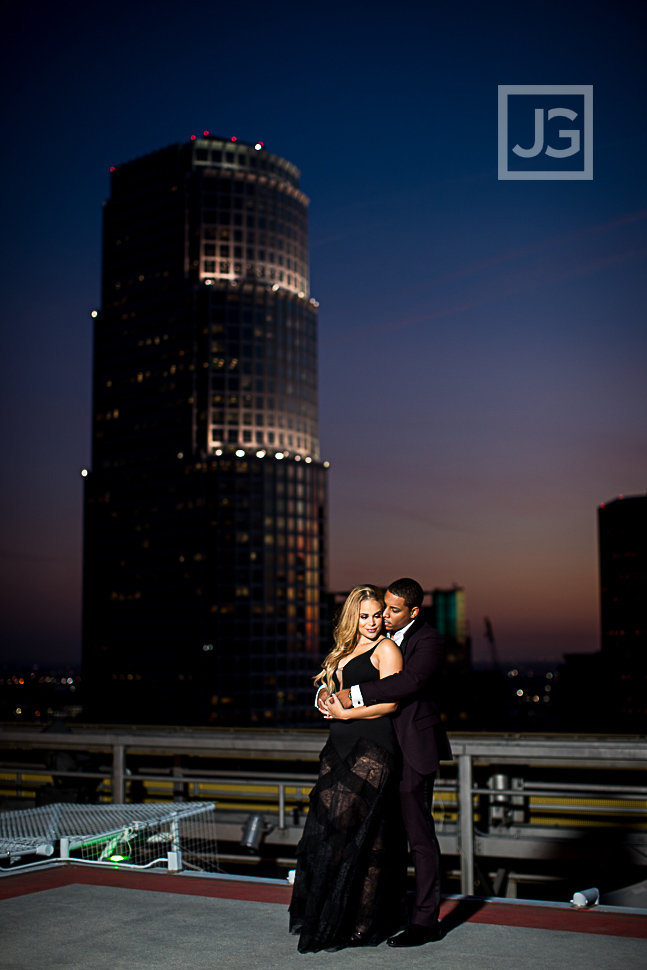 Normally construction cranes would be an eye sore in the background of any photo, but the silhouettes created by some of the DTLA (short for downtown Los Angeles) created a great accent for an urban photo.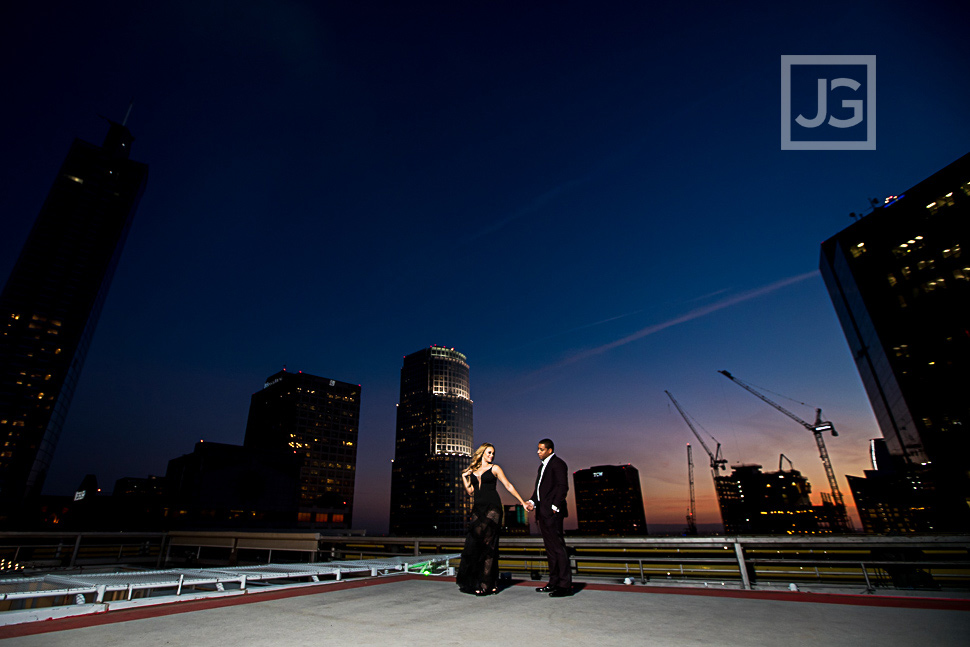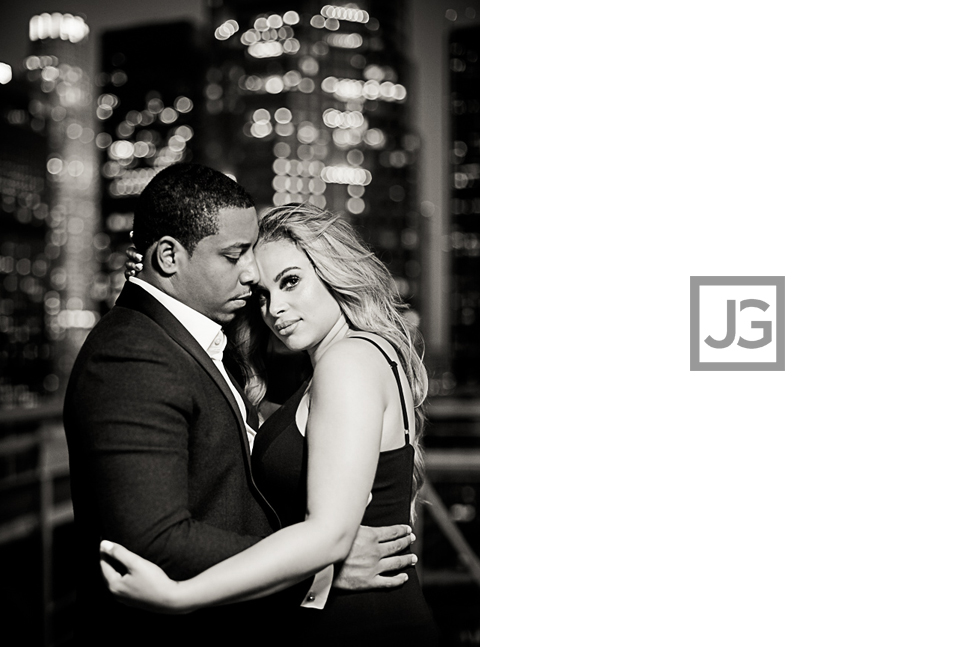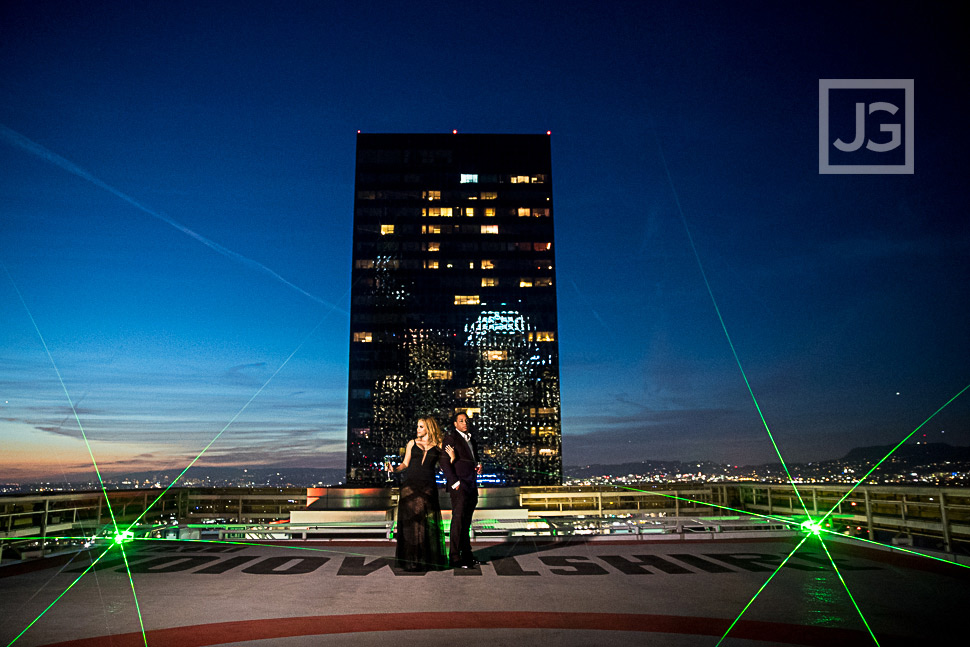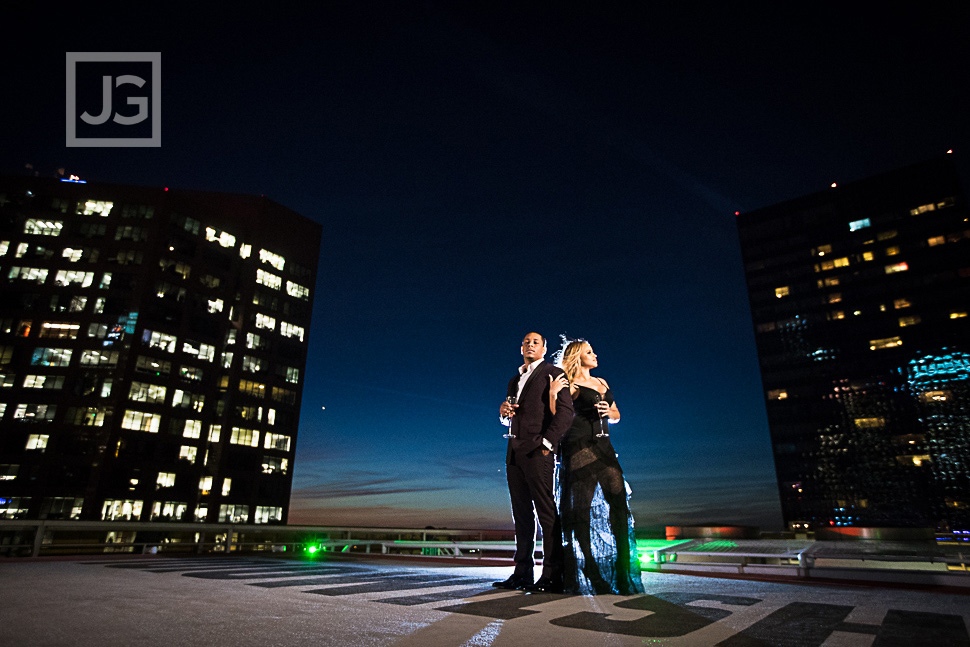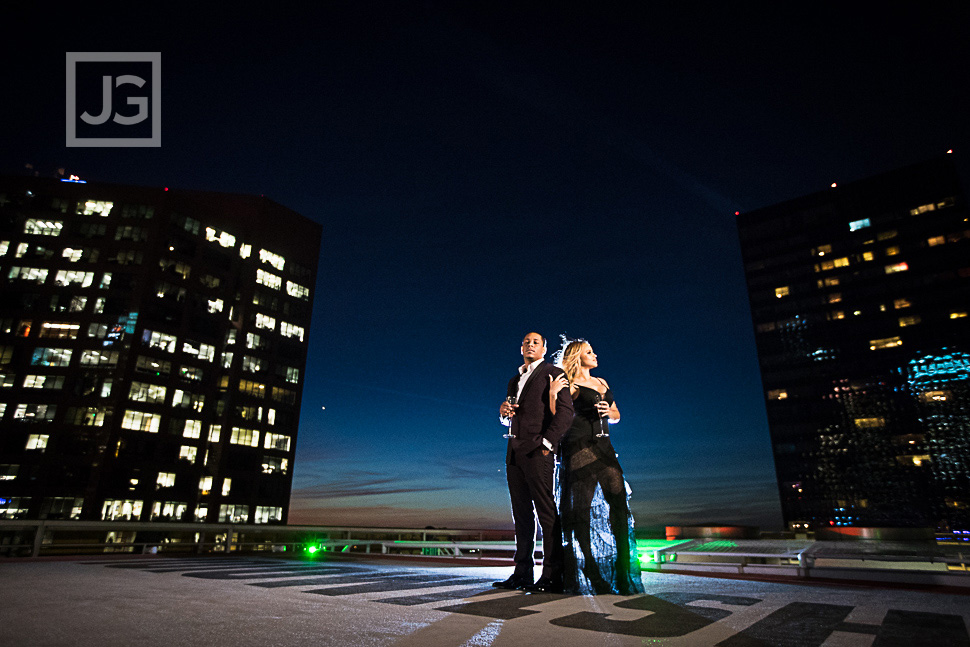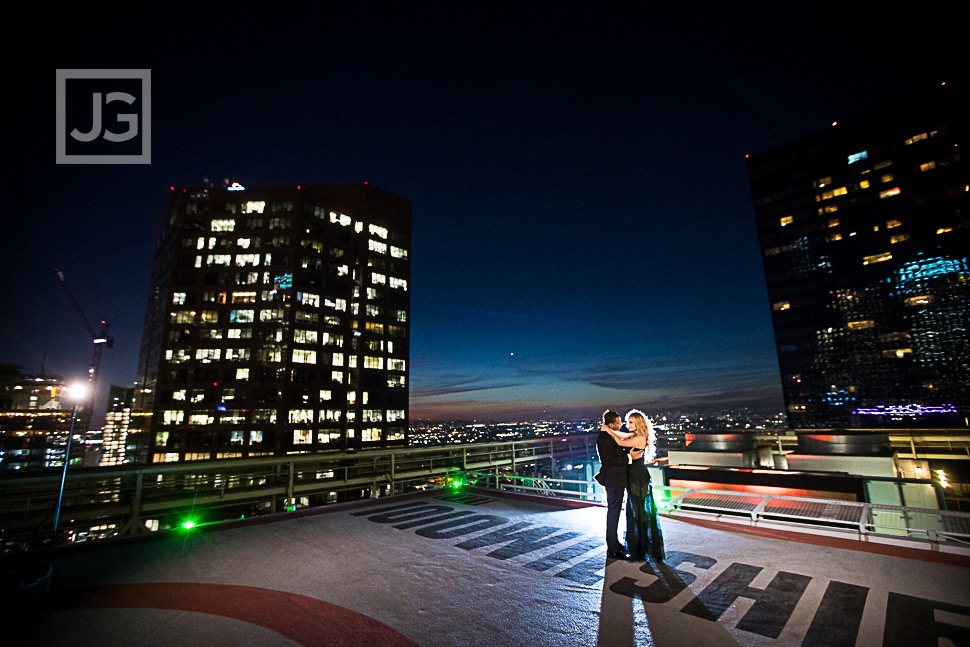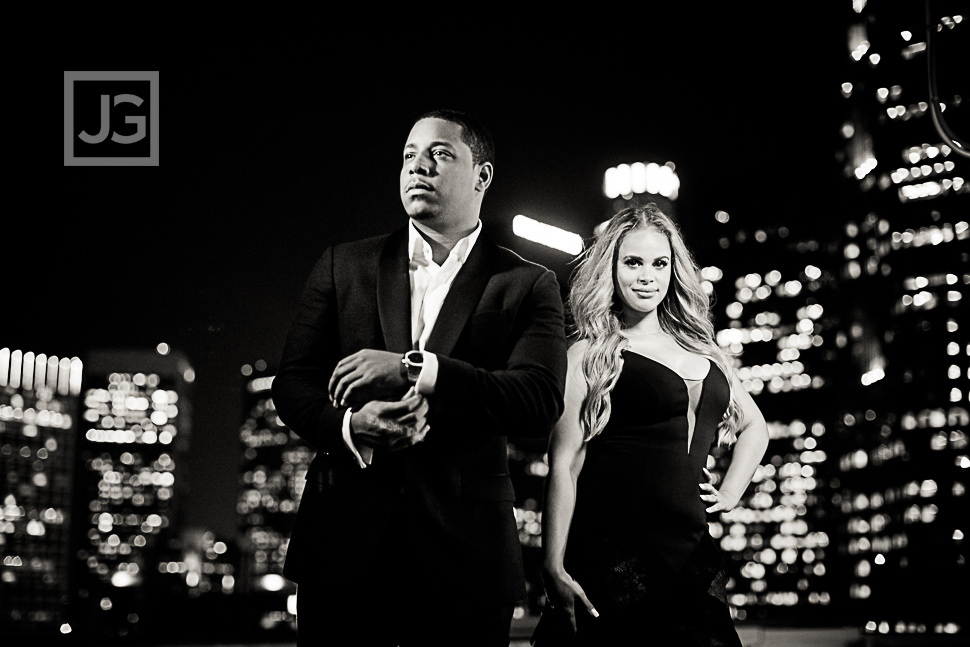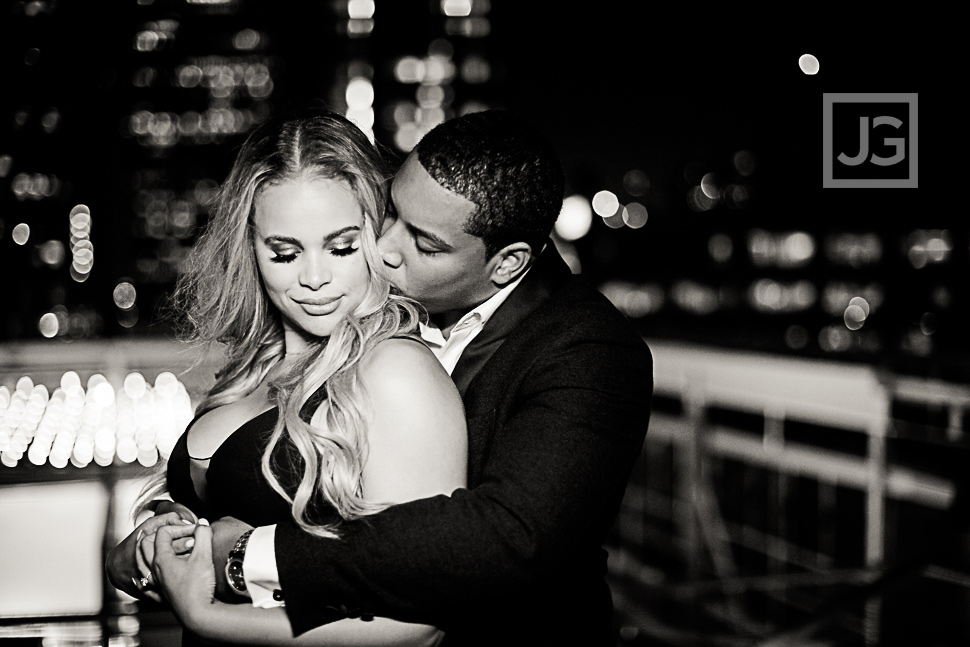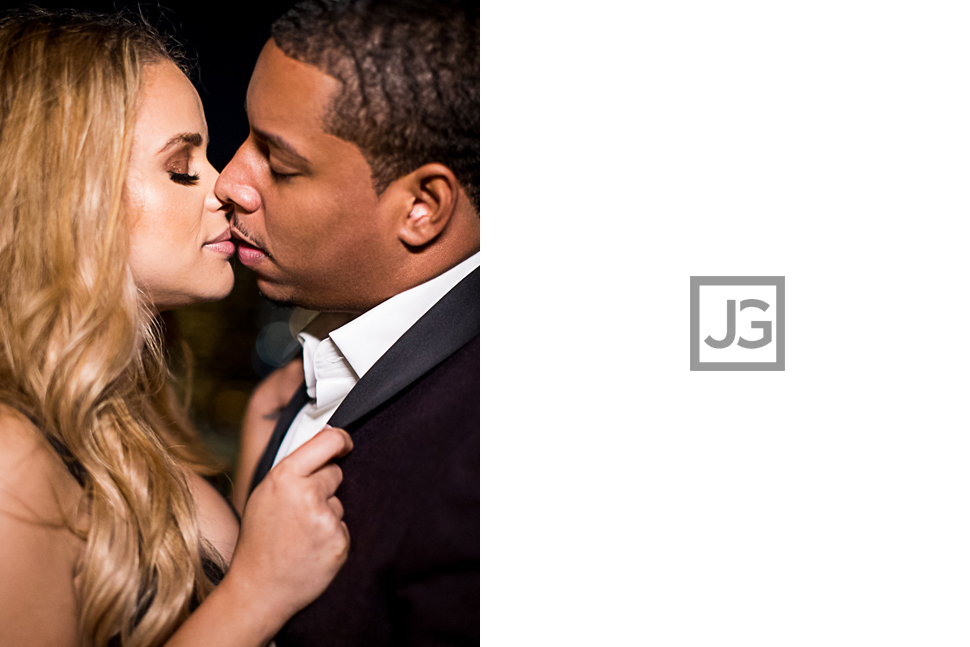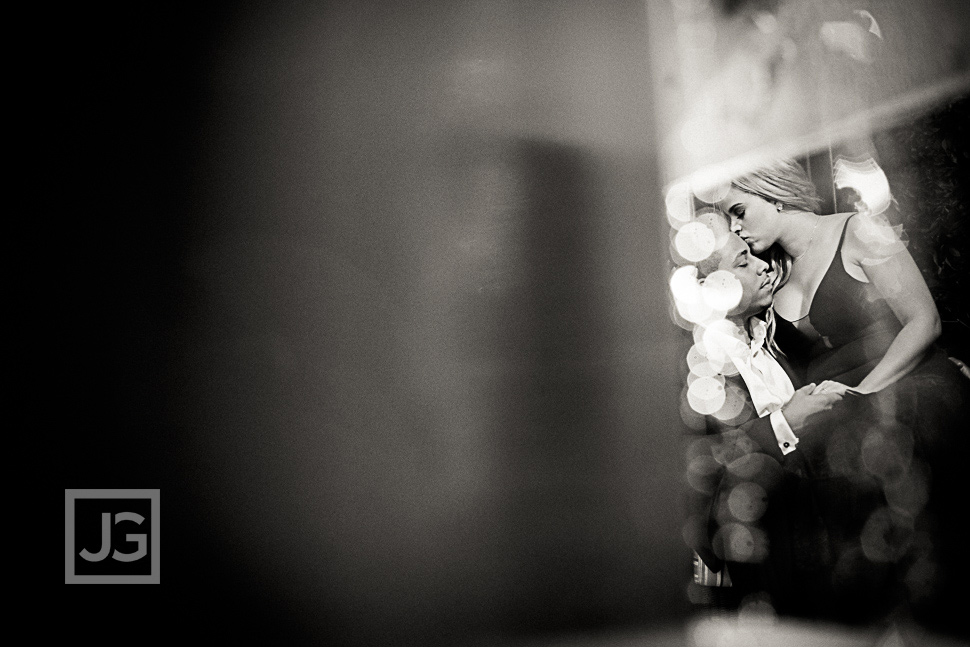 For this last photo, we used a filter to turn an array of lights into a field of stars. We always try to create better images in camera versus using post-production after the fact.
What a perfect way to end a rooftop engagement photography session, but under the stars. Thanks to Aubrey for arranging the helipad photography opportunity and the airport hanger as well.
For more examples of our work, make sure to check out the rest of our website. Here's the page that has a collection of photography on helipads. You can also check out our Instagram account for more recent photography work that is constantly updated.