Emily and Ray did their San Dimas engagement photos at a large local park called Bonelli Park. It's in our hometown, on our home turf, so it was great catching a beautiful sunset over the Puddingstone Reservoir.
Starting Bonelli Park Engagement Photos on a Trail
We started the Bonelli Park engagement photography session on a park trail commonly used for biking and hiking around the lake, with beautiful trees and leaves in the background.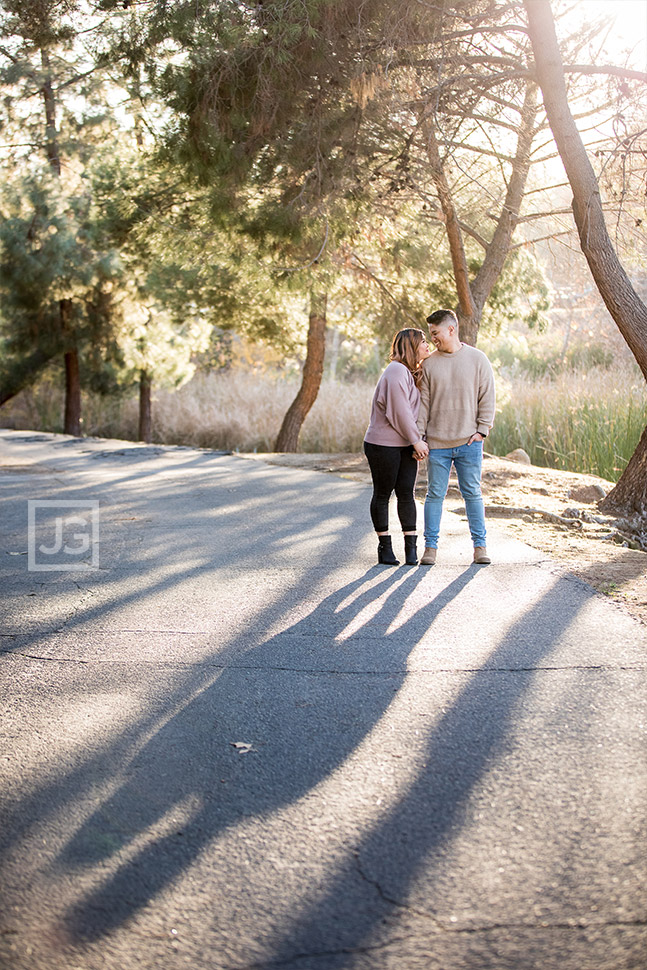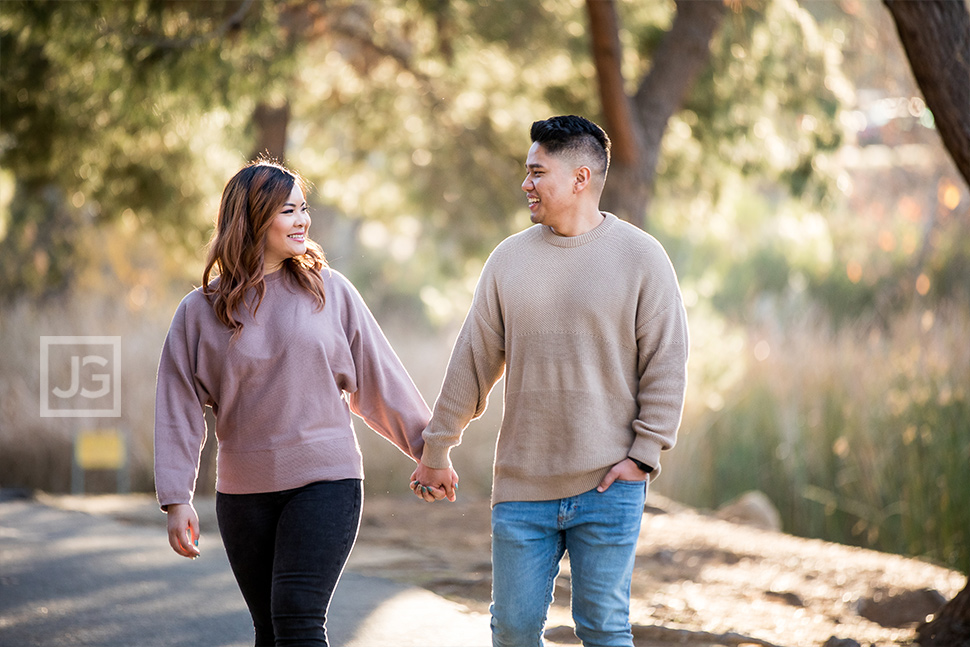 I love the way the sun lights up the leaves in the background, as it backlights the trees.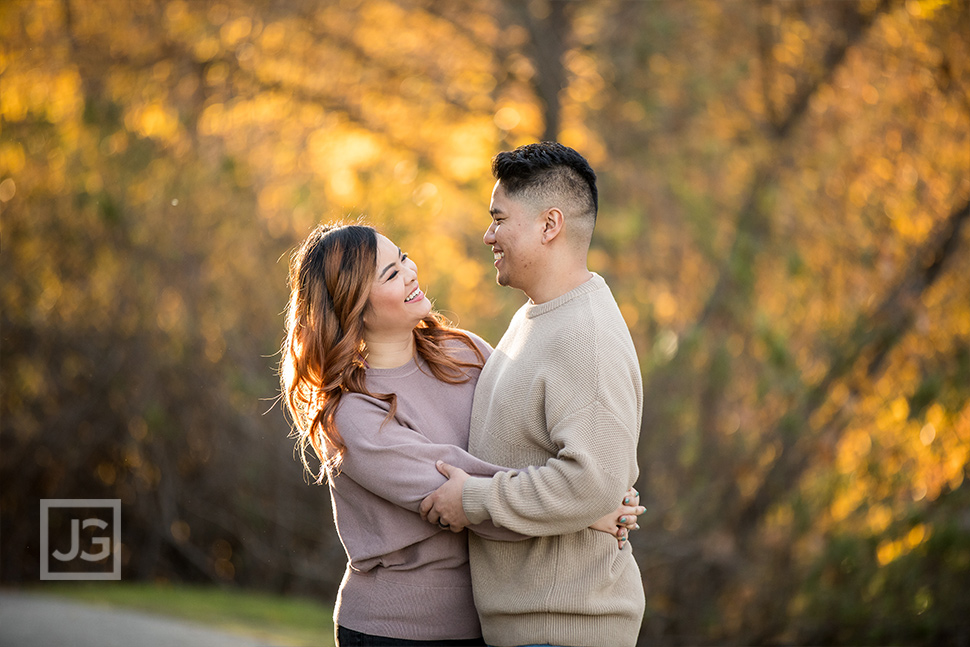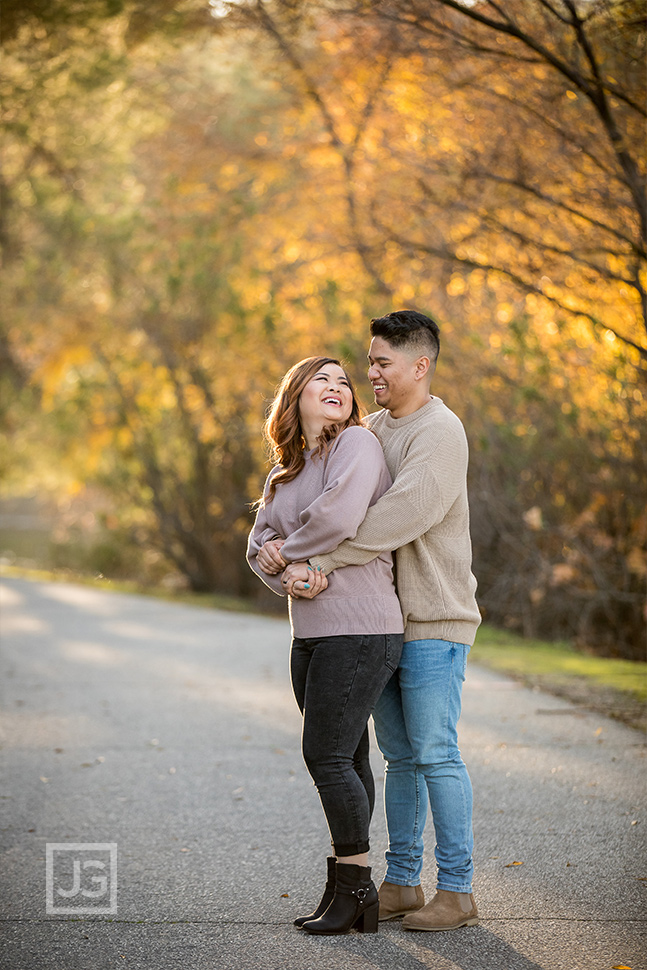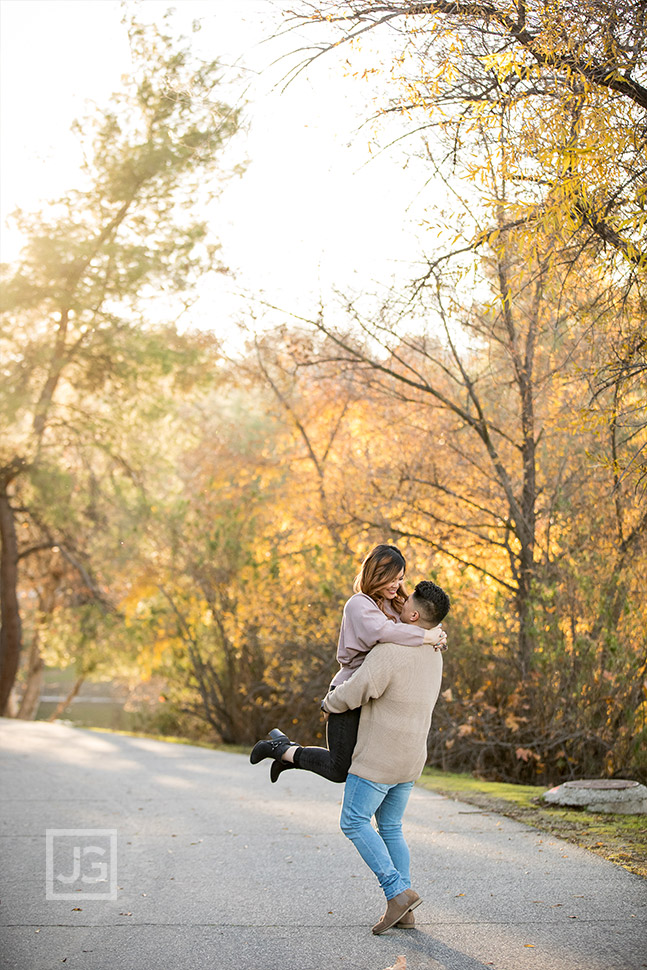 We used a fence in the engagement photos, because wooden fences are awesome for framing and composition.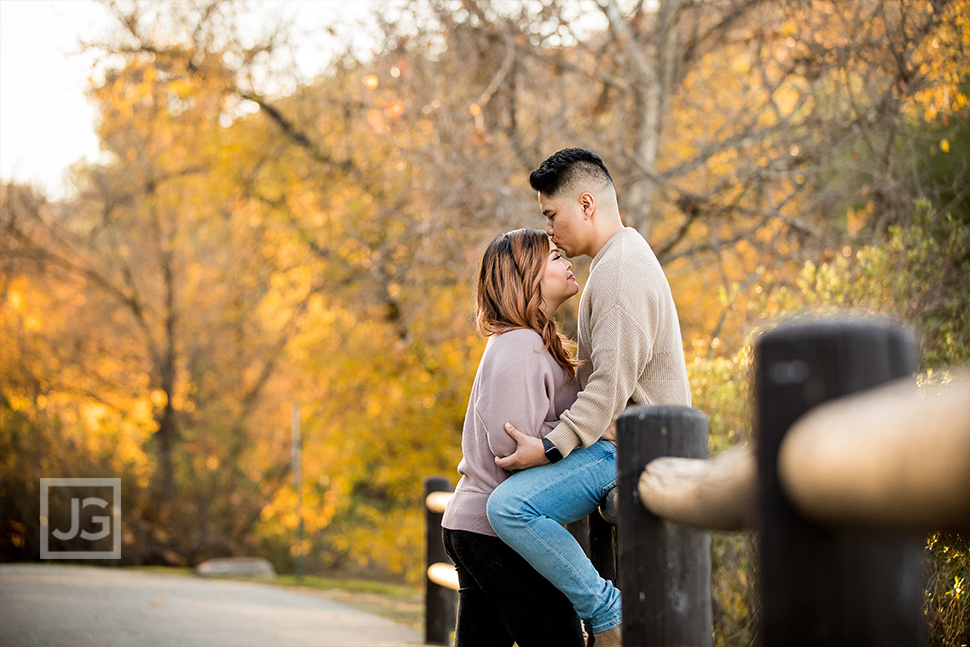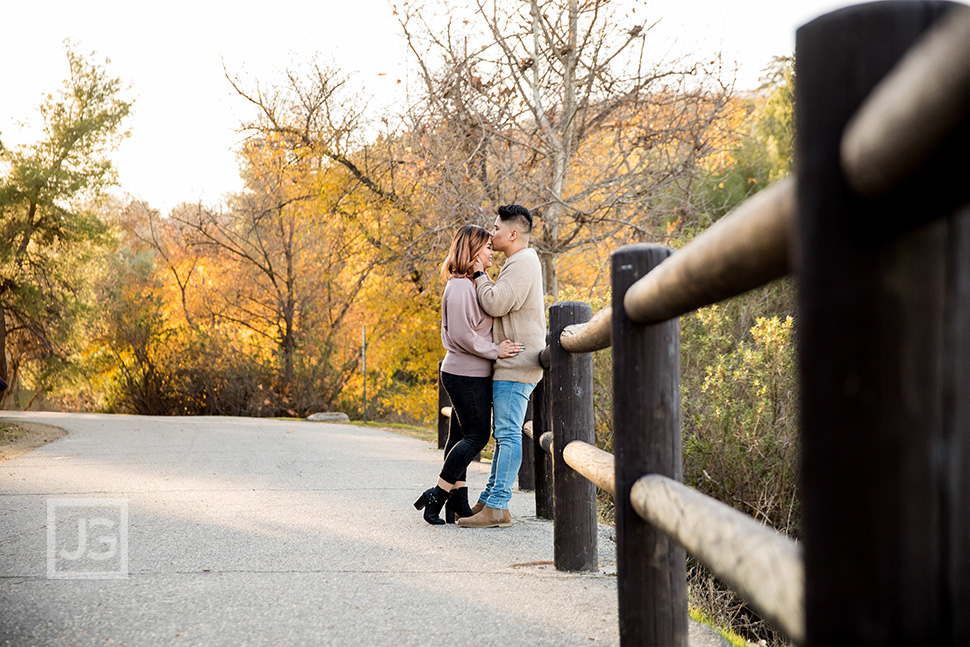 There is a large tree in Bonelli Park with a large fallen log laying in front of it. It's a great spot for engagement photography.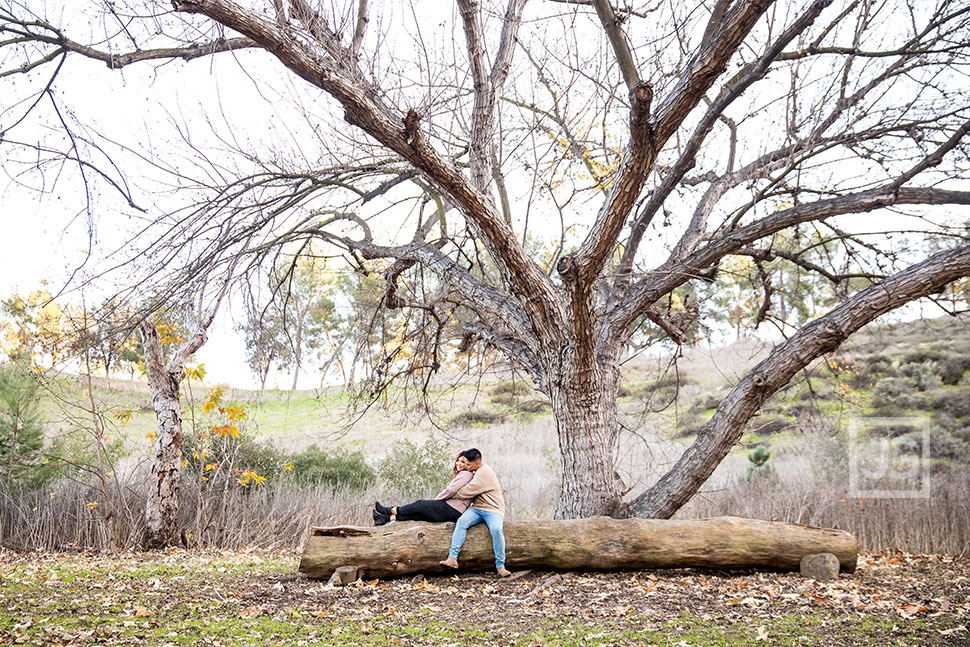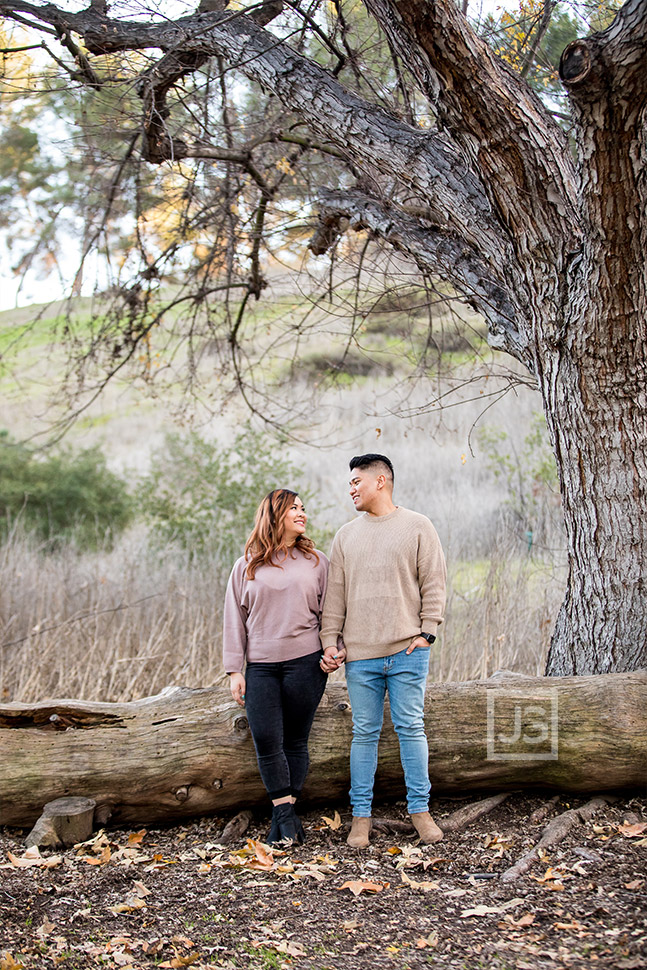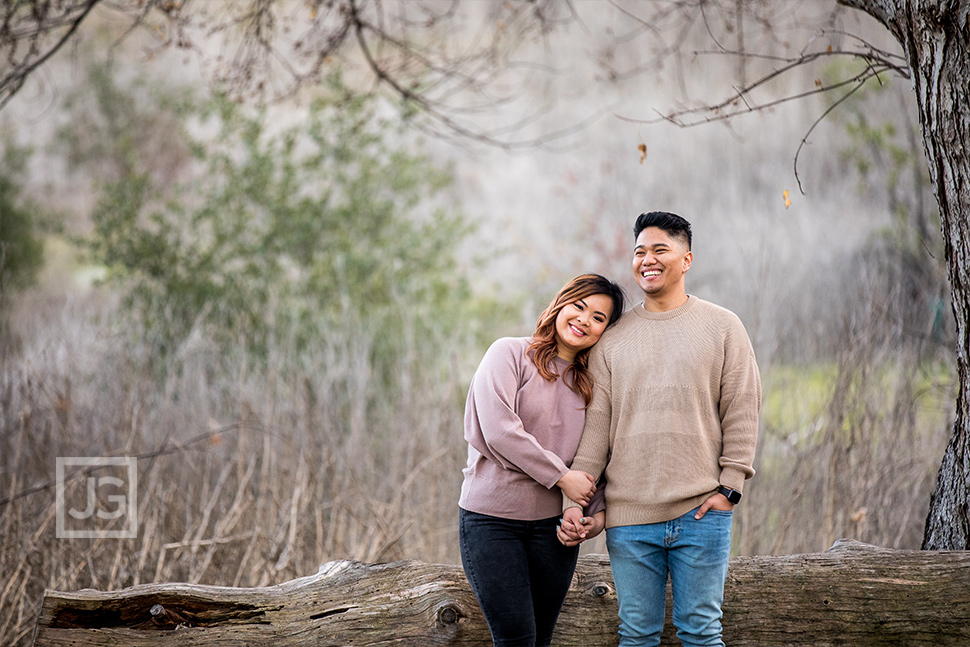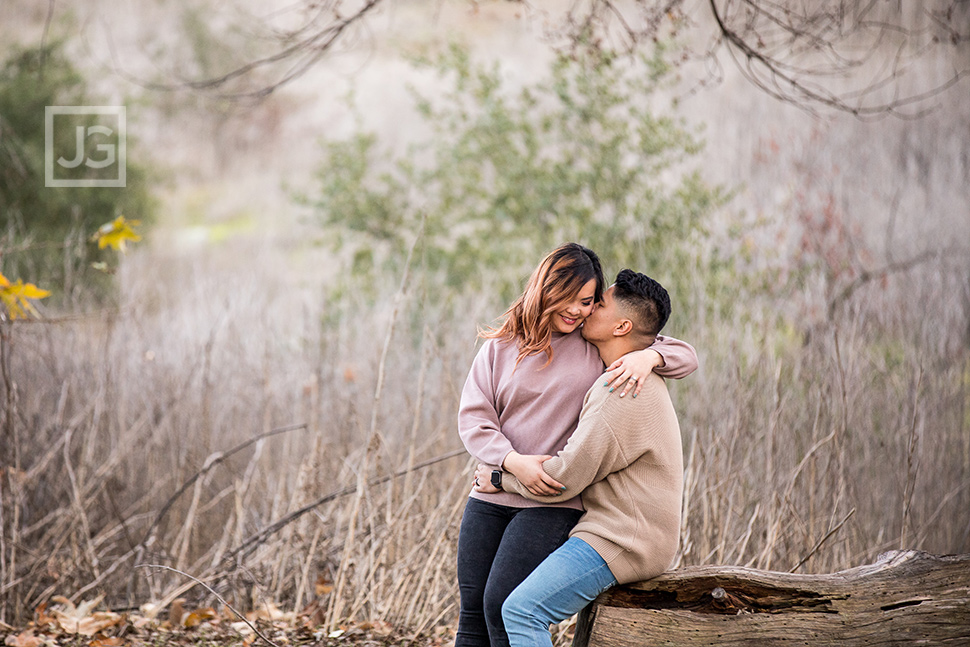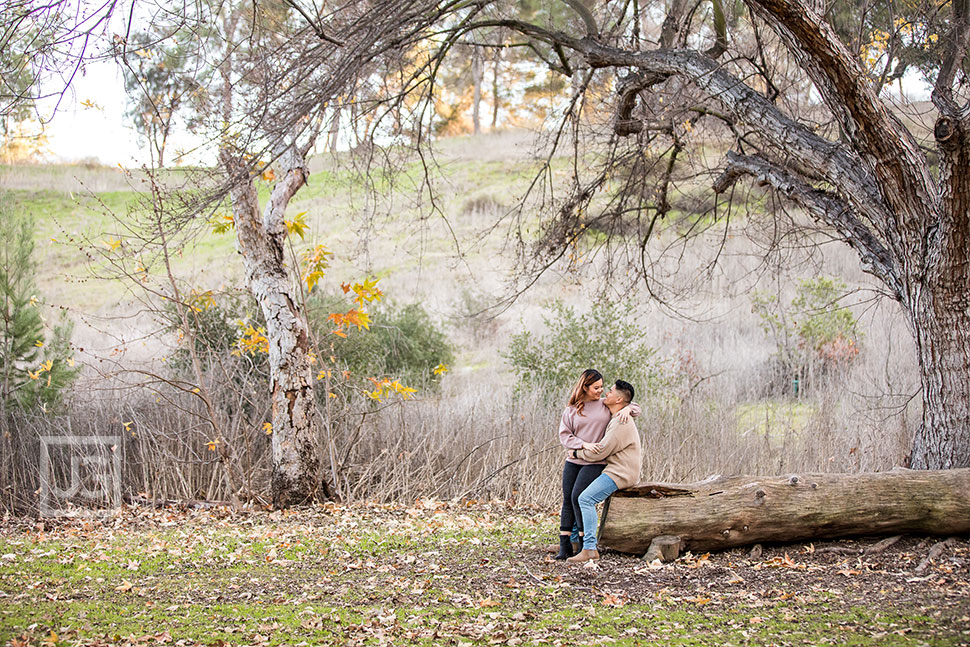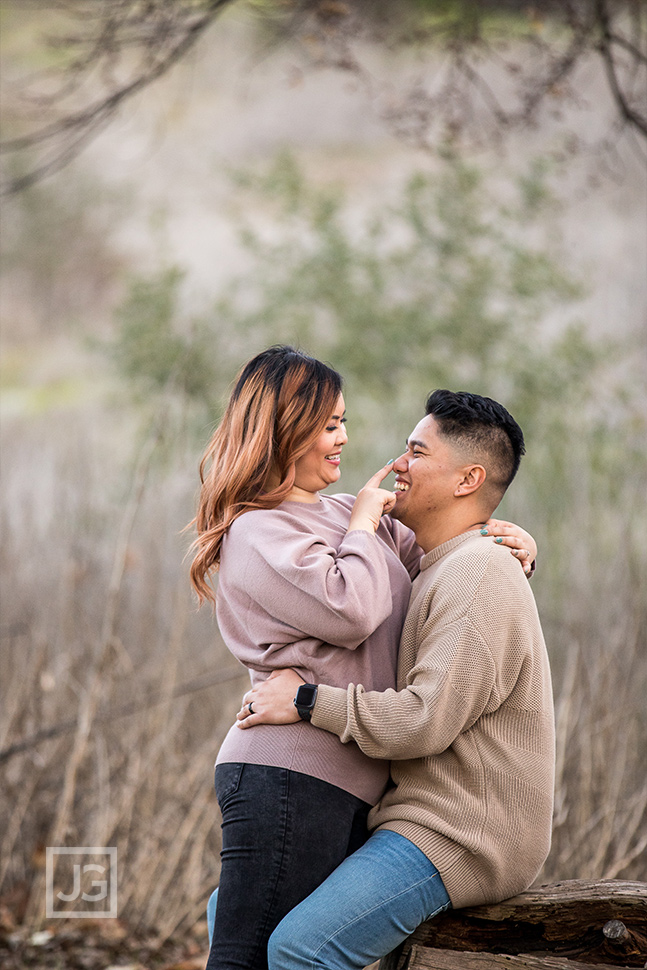 And there were many fallen leaves on the ground, which we shamelessly used for some fun and silly engagement photos.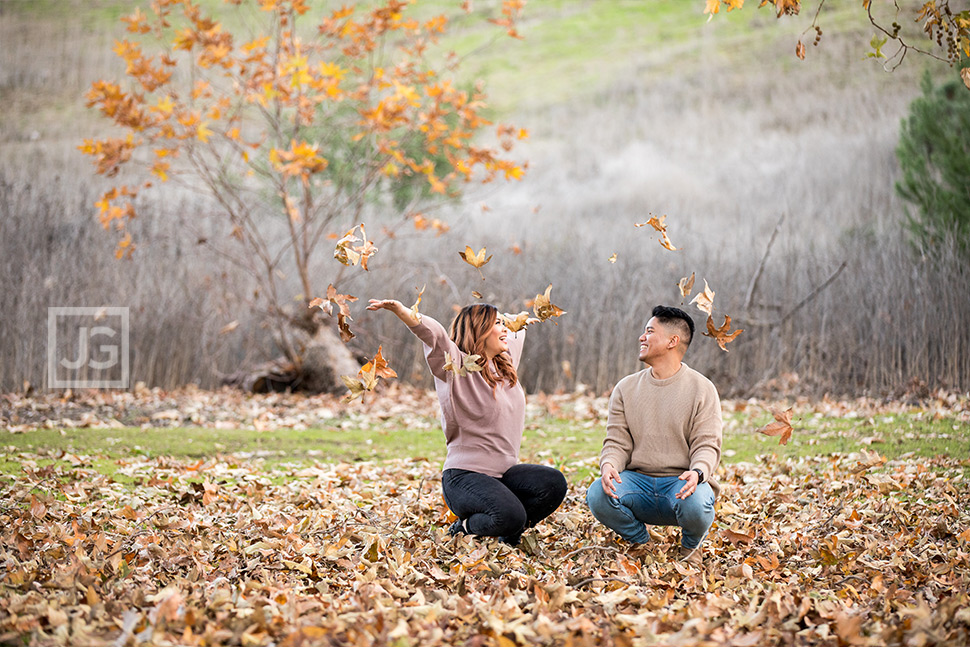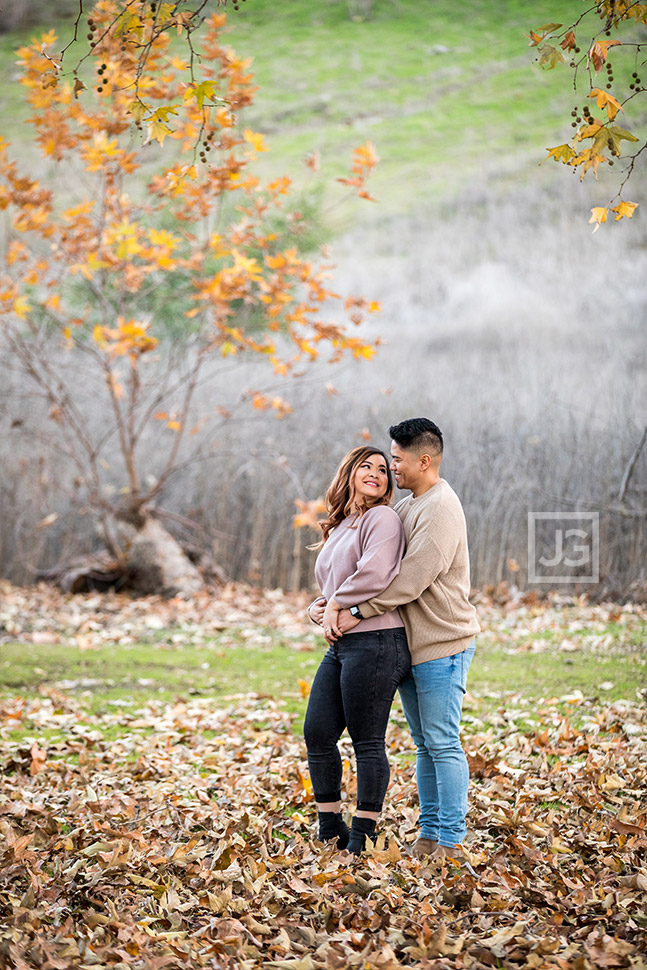 San Dimas Engagement Photography with the Sunset on a Pier
We ended the San Dimas engagement photos on a pier overlooking the lake, using a remote strobe to light up our couple in the foreground. That's why we can get such rich blue hues out of the sky, which turns to pinks and purples as the sunset passes.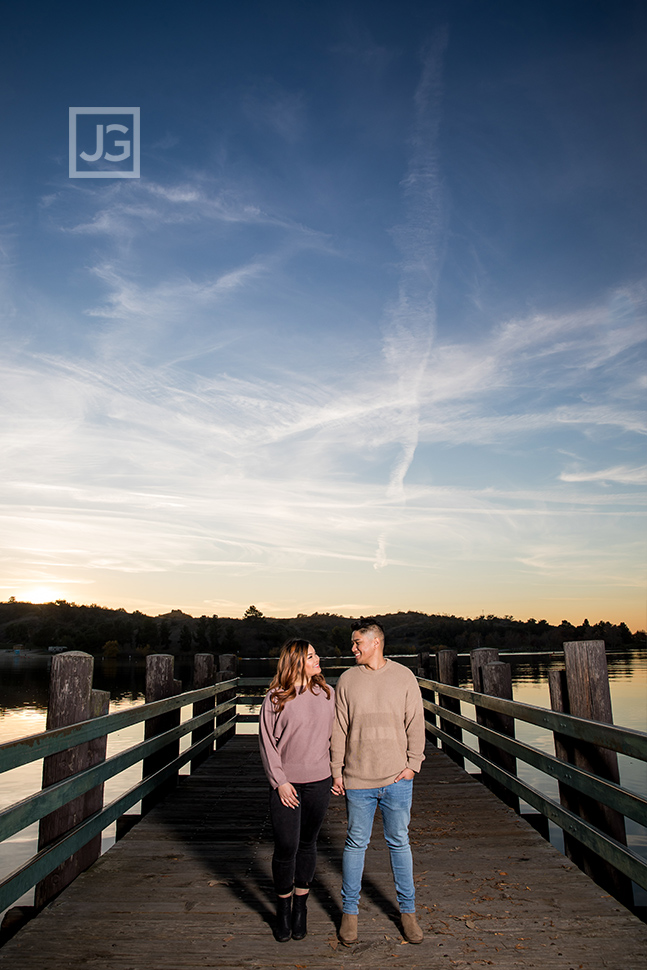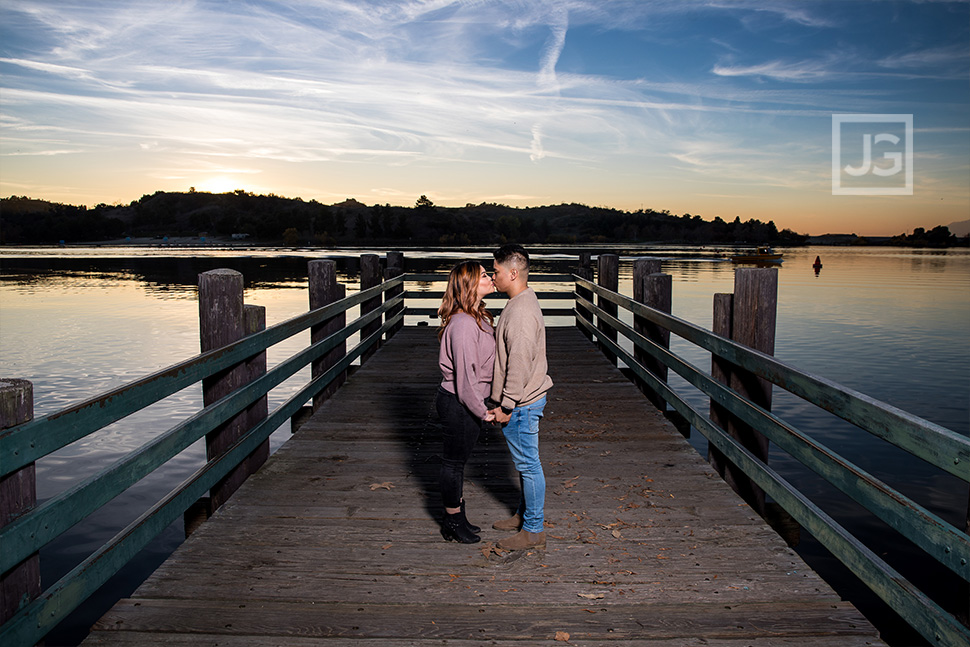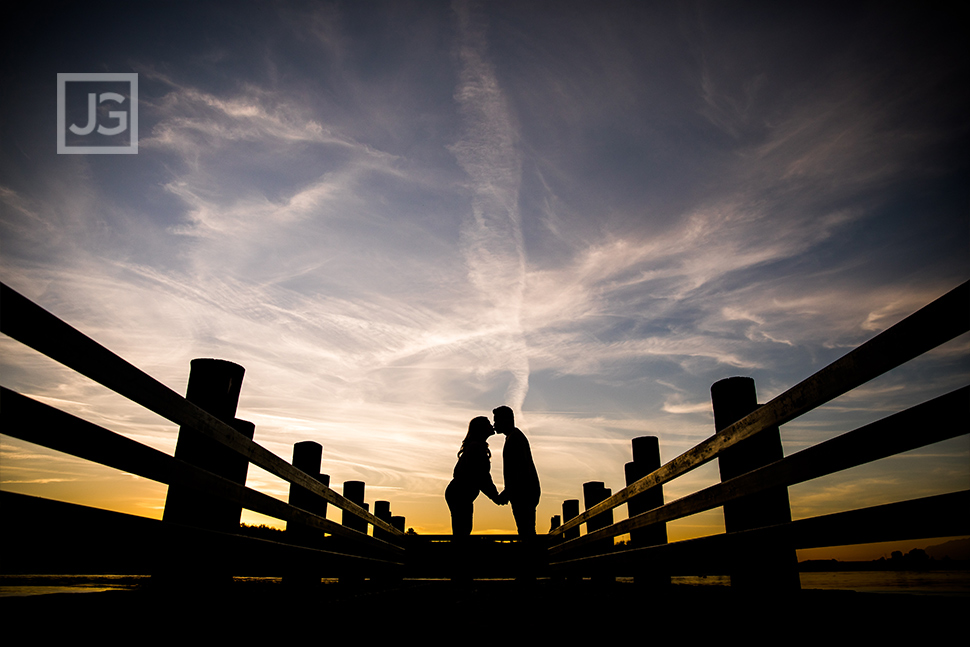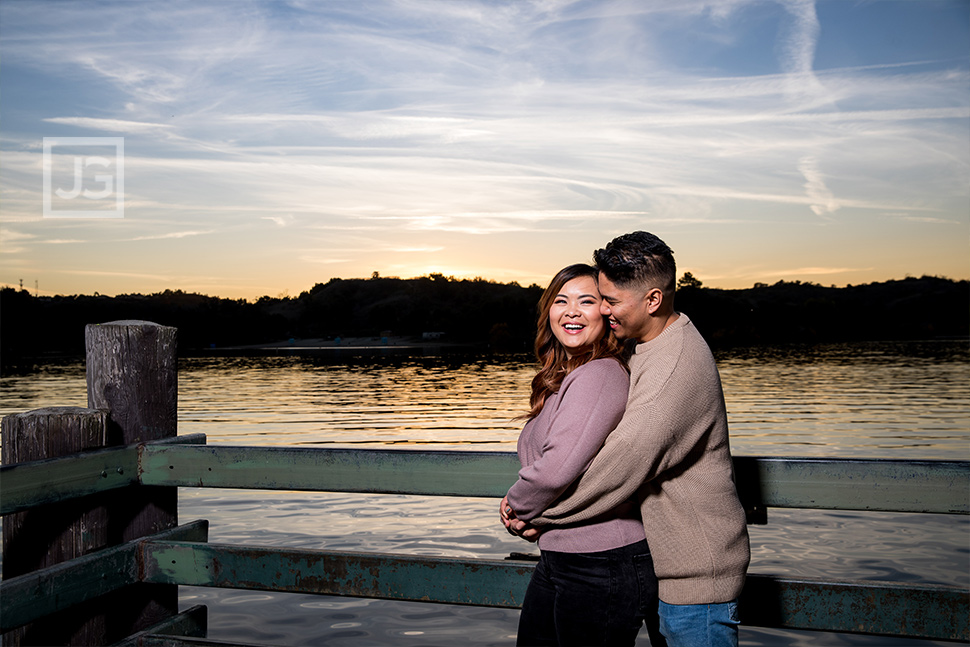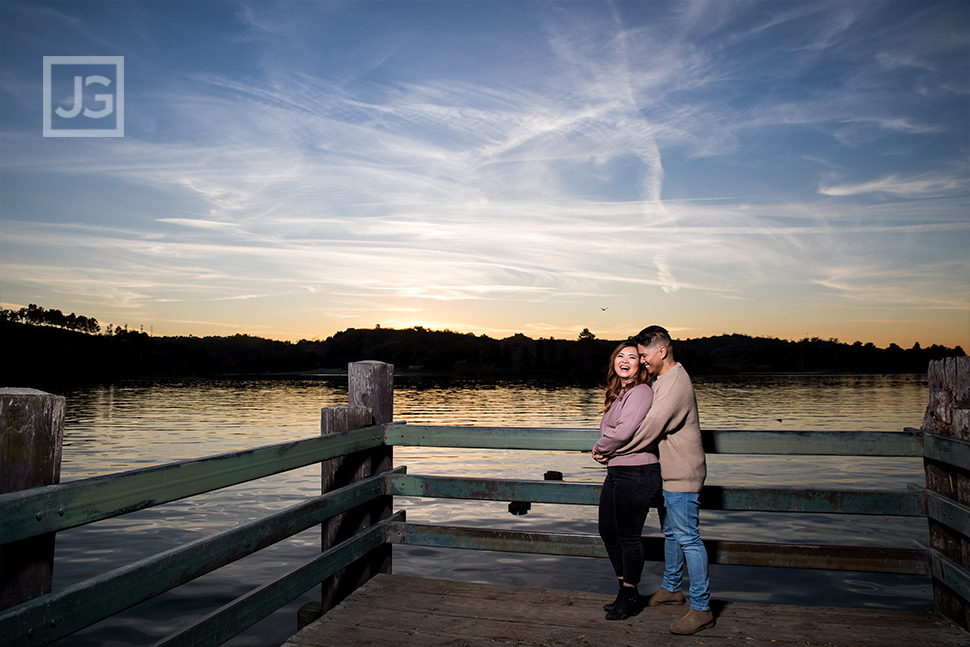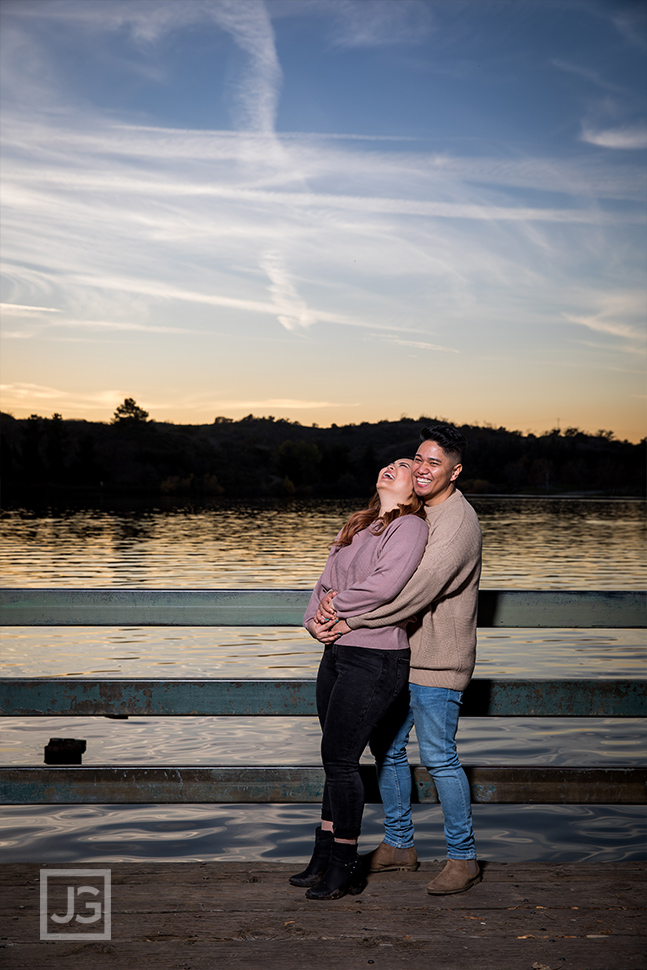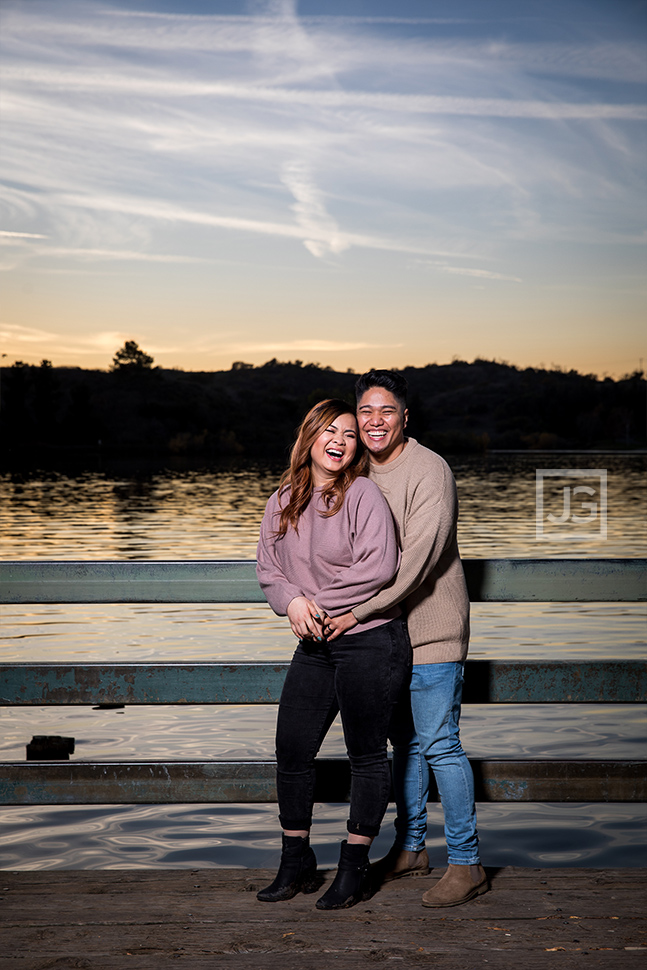 We switched to natural light engagement photos on the pier while we waited for the blue hour to come (for the pinks and purples to hit the sky). Note how the sky is white, which is characteristic of natural light photography. We do both!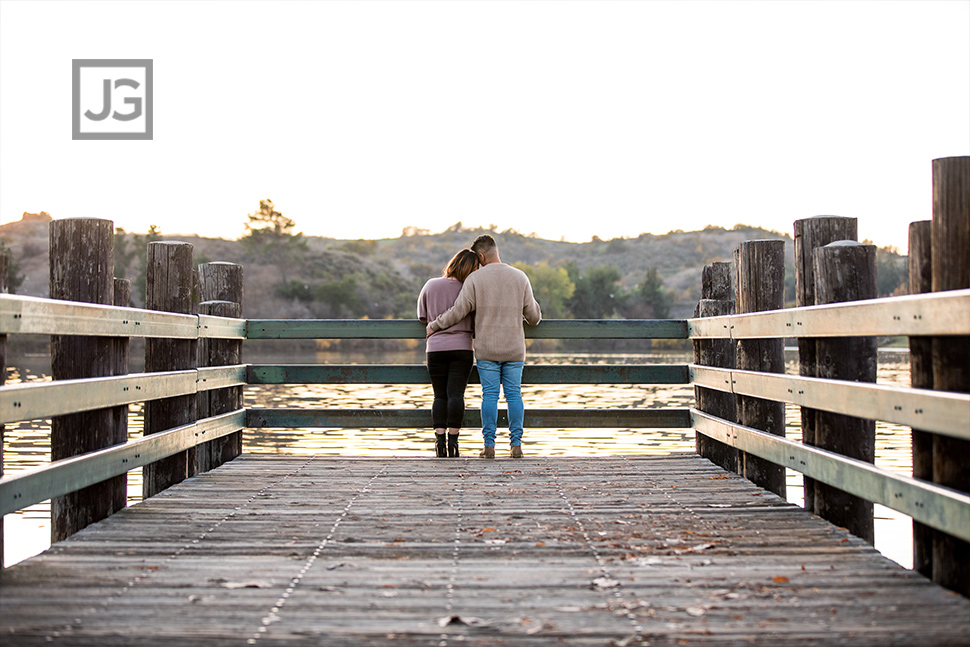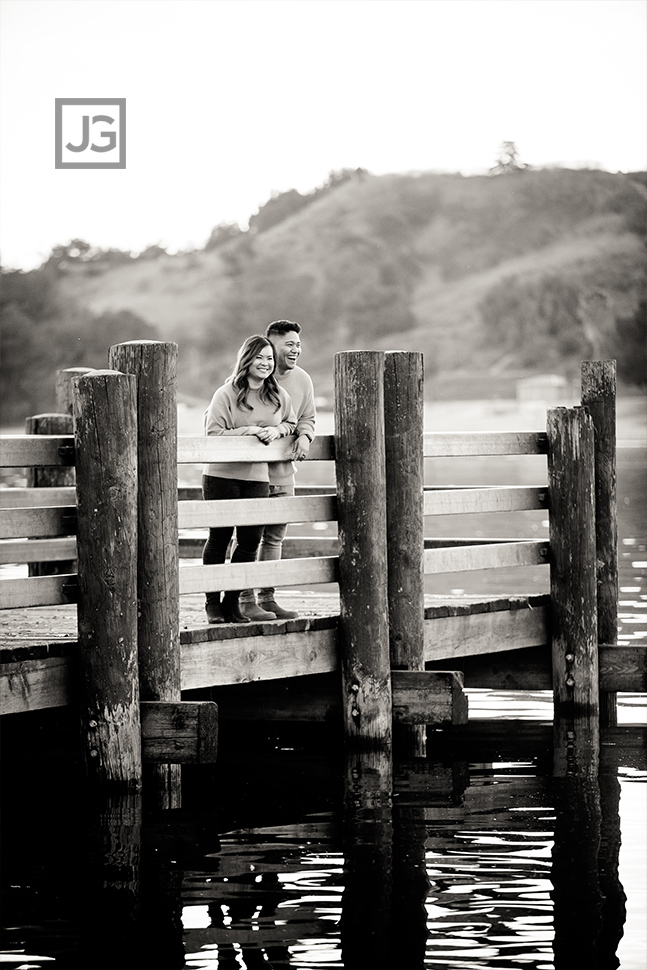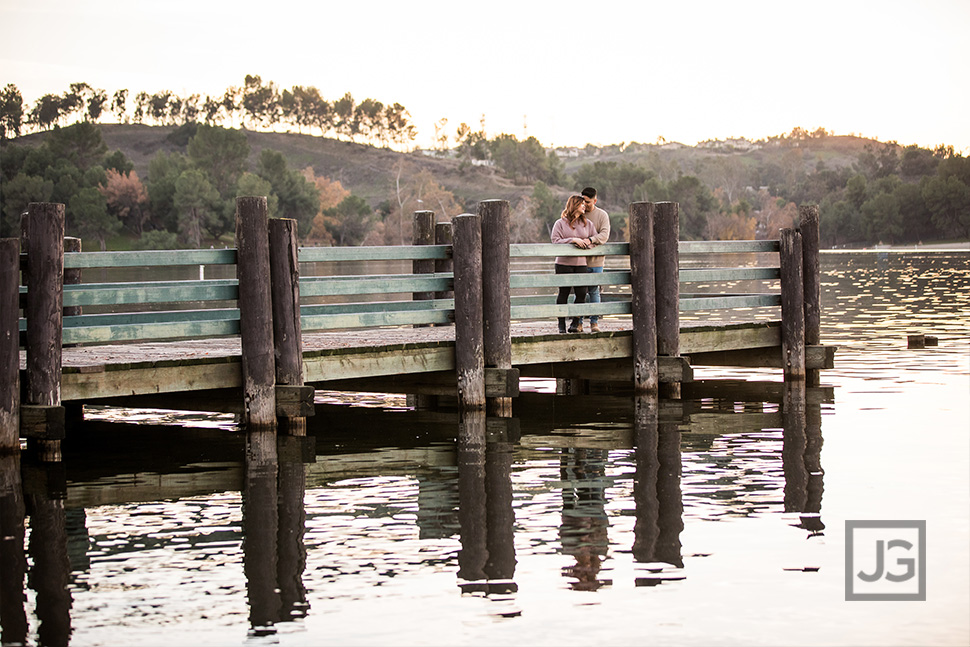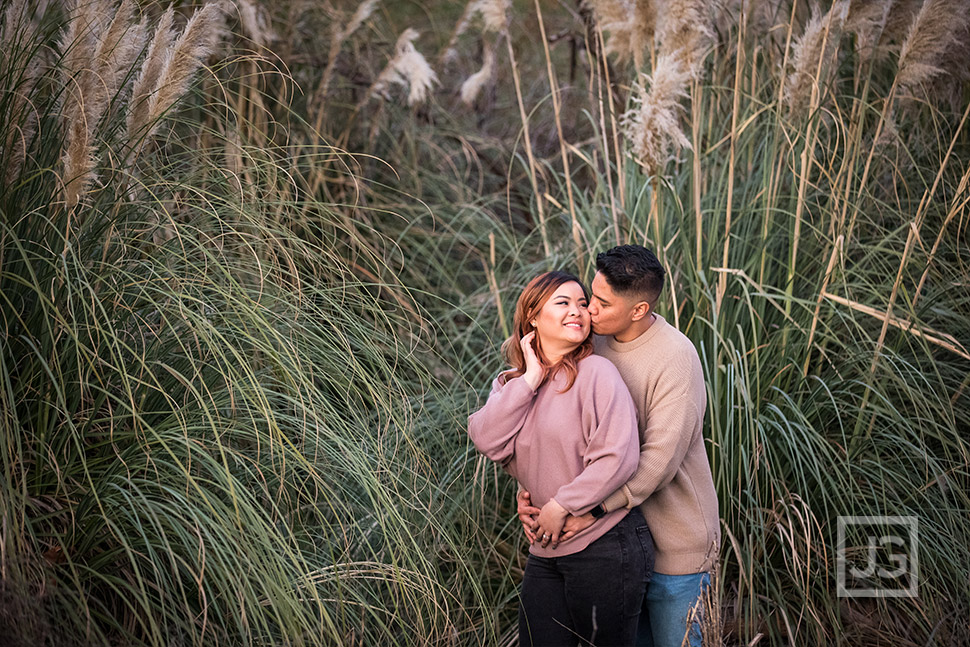 Sunset Engagement Photos at Bonelli Park
And here is where the scattered clouds in the sky started to turn, starting with a soft pink that gave way to rich reds and purples. We love capturing sunsets in our engagement photos.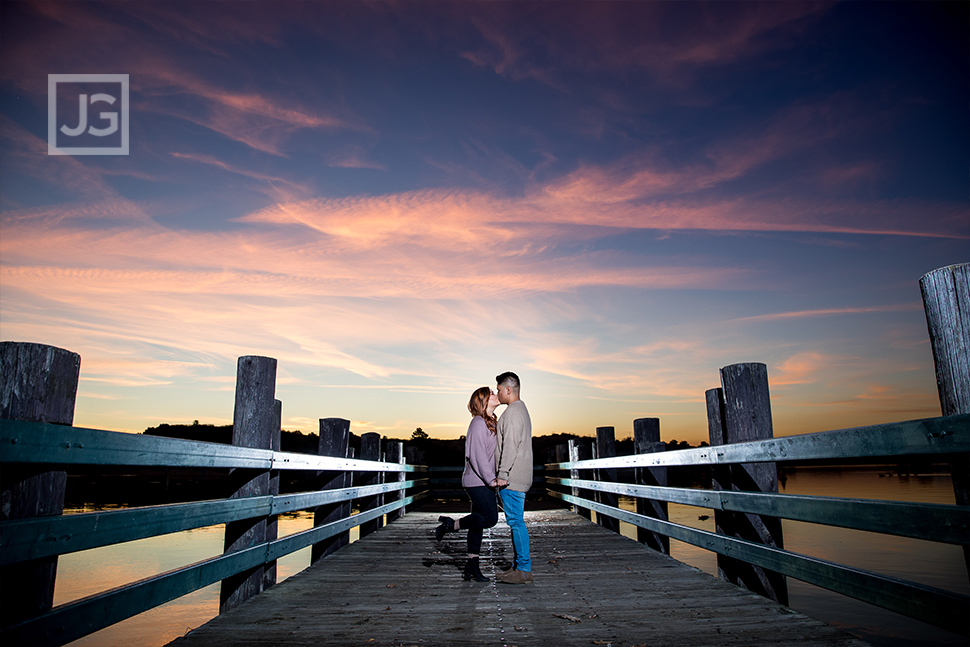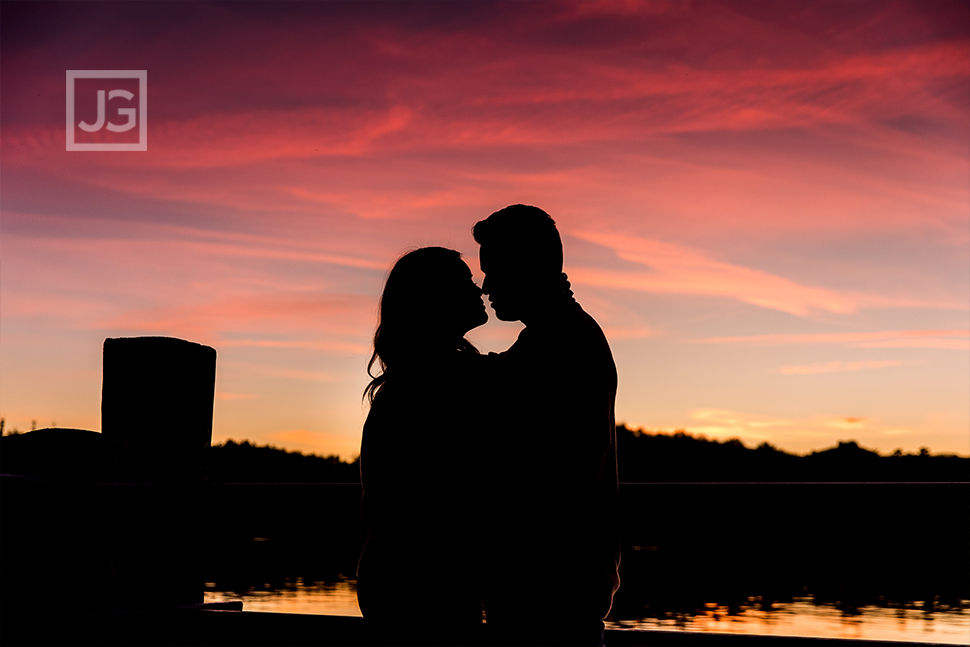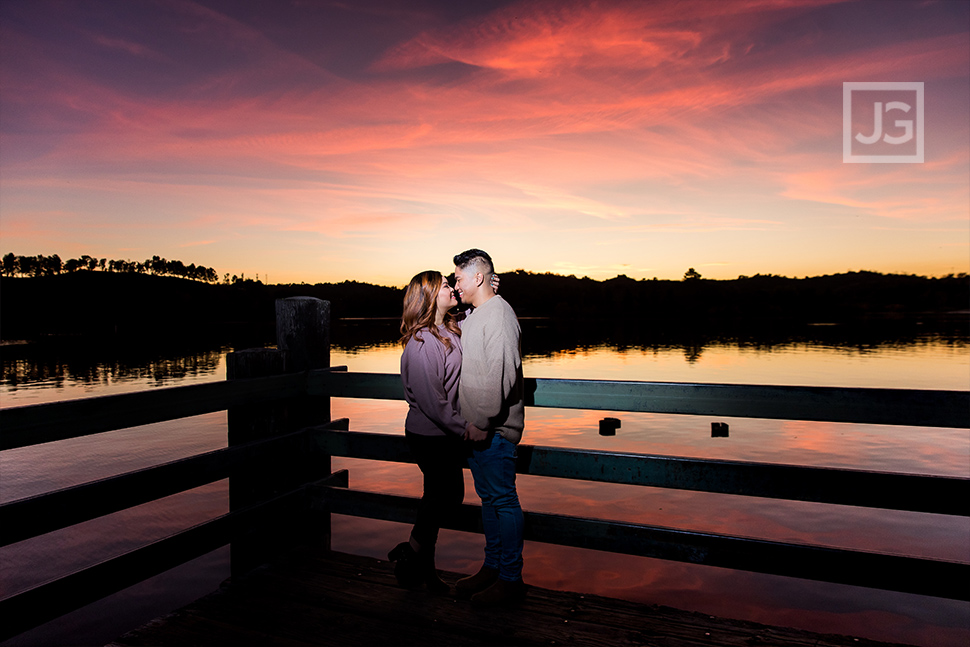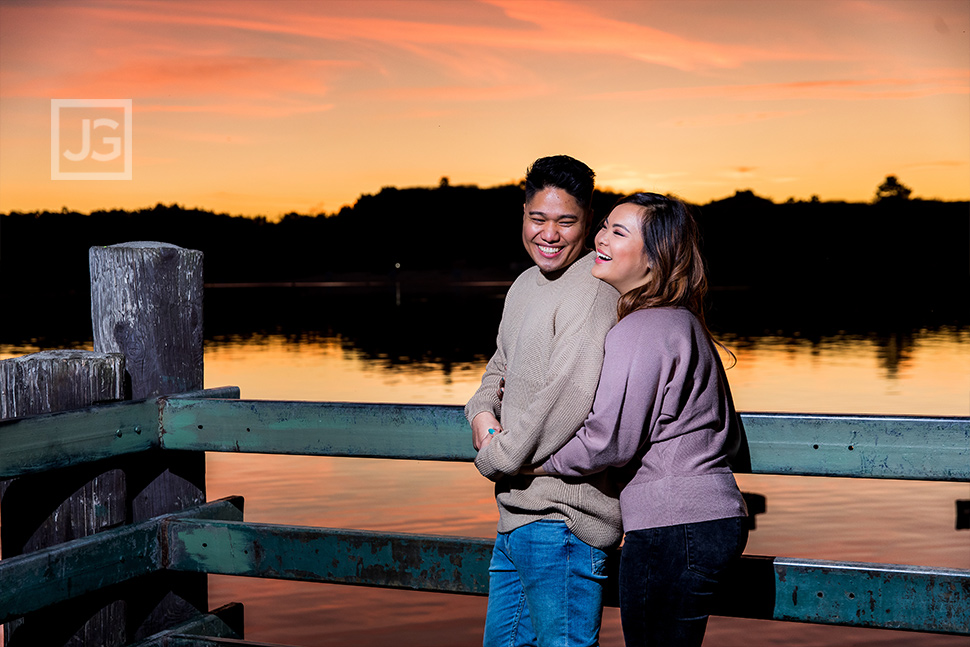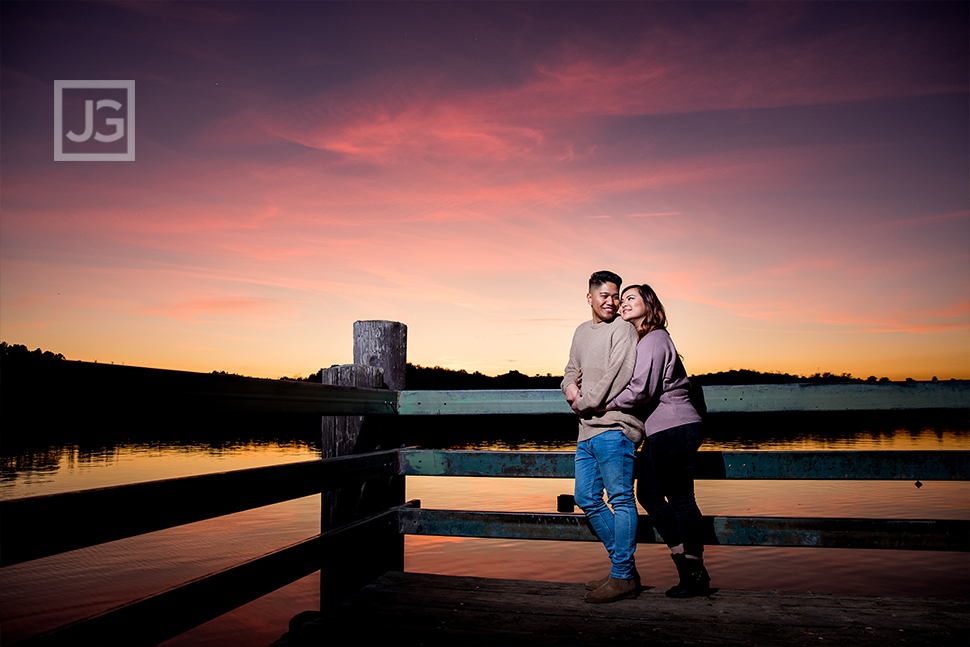 San Dimas Engagement Photos
This is a unique example of our engagement photography, since it's in our hometown of San Dimas! We did this session at Bonelli Park, a local park with a lake, hiking trails, biking trails, trees, and leaves. We have used it often for leisure, along with portraits of our two daughters and many, many San Dimas family photography sessions. It's a great spot for casual engagement photos with a nature backdrop. And we got an amazing sunset that day too!
Take a look around our website for many more examples of wedding photography and engagement photography. We have examples of small, intimate wedding photography during coronavirus. If you like what you see, don't hesitate to contact Judy right away!