Spring always comes a little early here in Los Angeles, bringing with it green fields, yellow flowers, and here and there cherry blossom trees! The scattered rains washed out some of the blossoms, but left enough for us to get some lovely photos. It adds a nice splash of color and texture for our Schabarum Park engagement photography session.
It's an honor to shoot Sydney and Tim. They are like family to us and we've waited for years for this to happen. We try to always make our wedding photos more personal, which means we have to get to know our couples in such a short time period. So with Sydney and Tim, it is personal right away, making it that much more meaningful to us. They are a cute couple together, but we can let the photos tell that story. Oh by the way, we did get photos of their famous dog (more famous than any dog I've ever met). You can see the Save the Date image we did here on Instagram!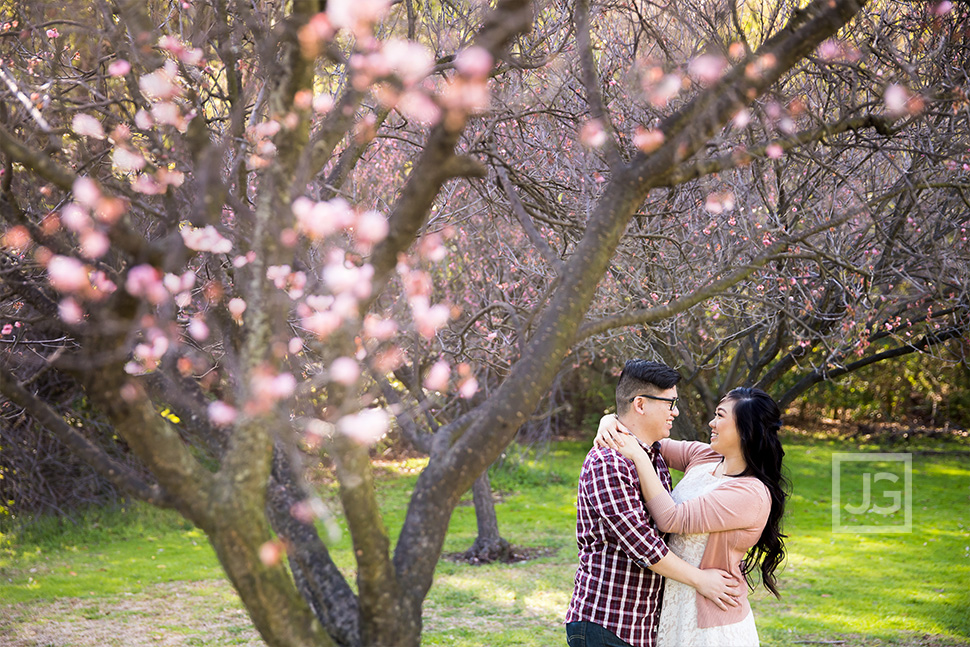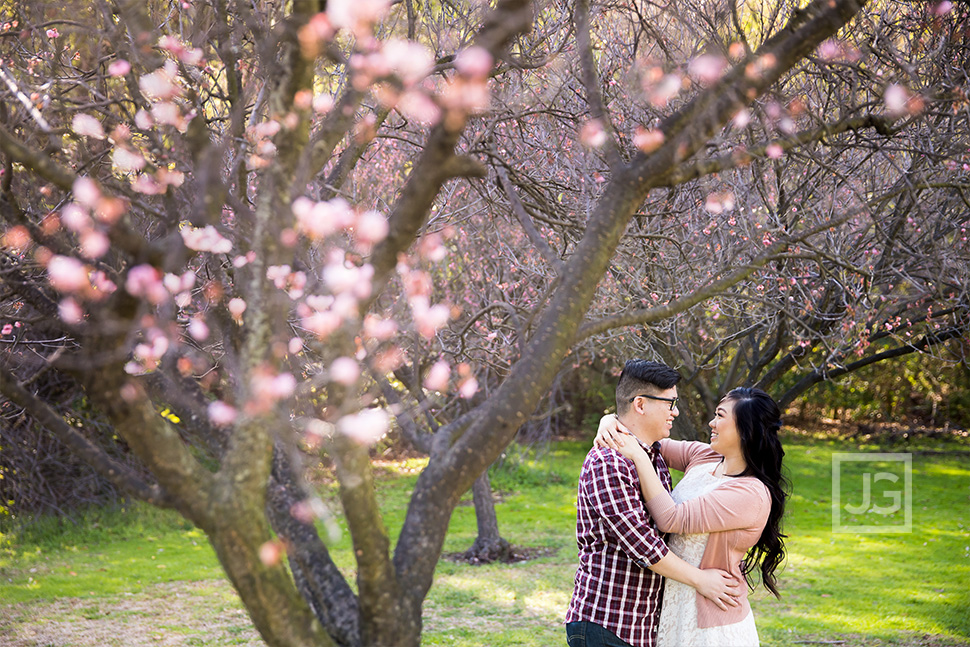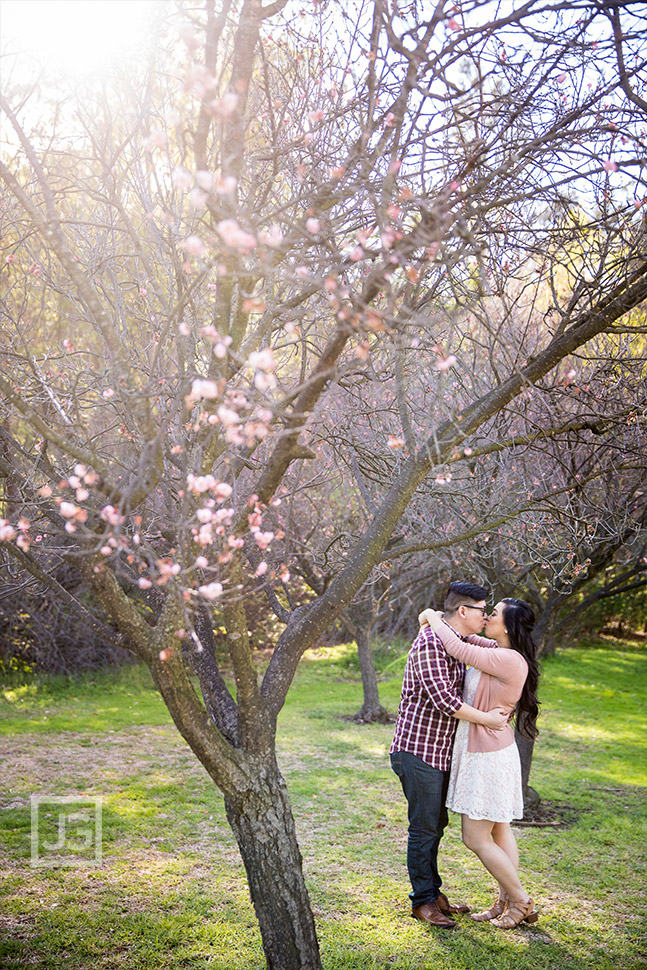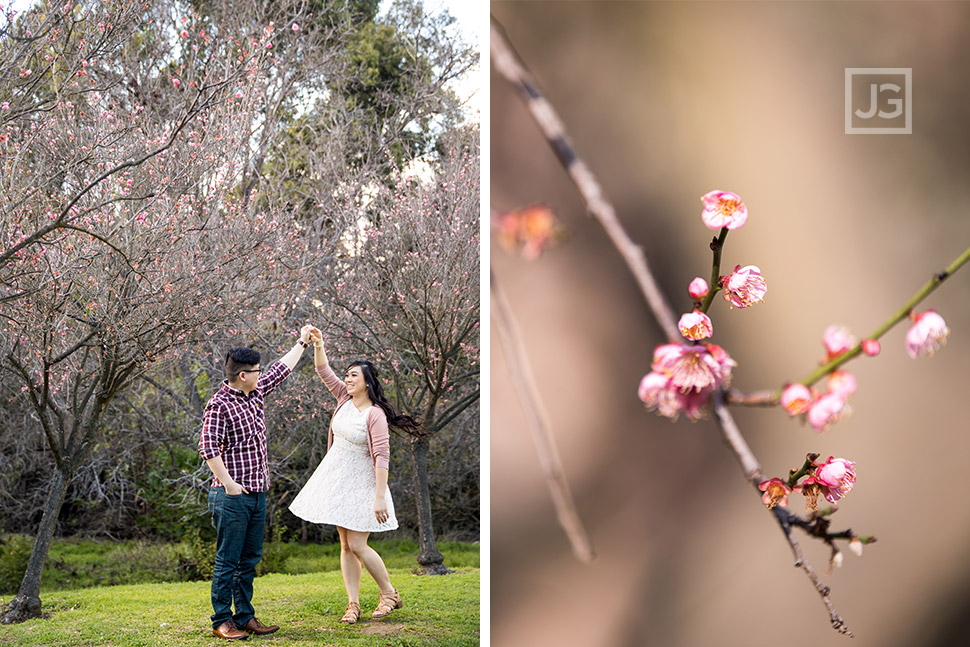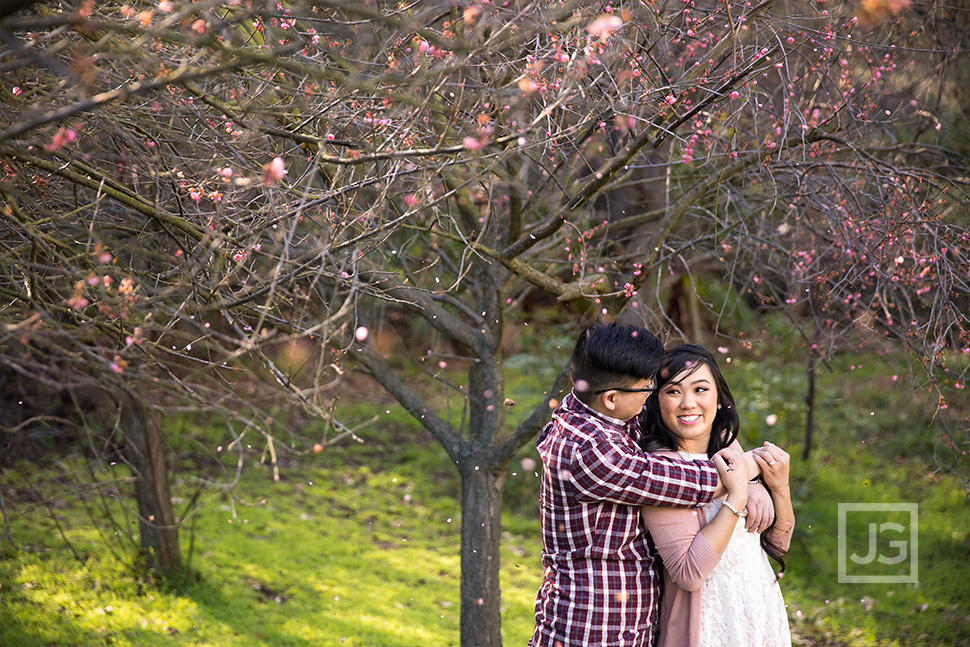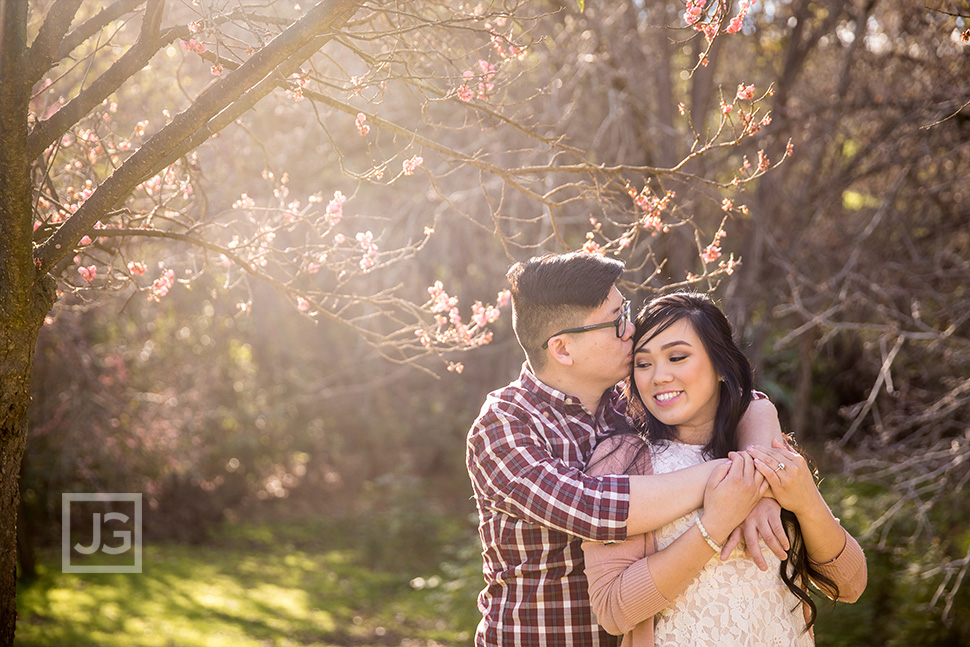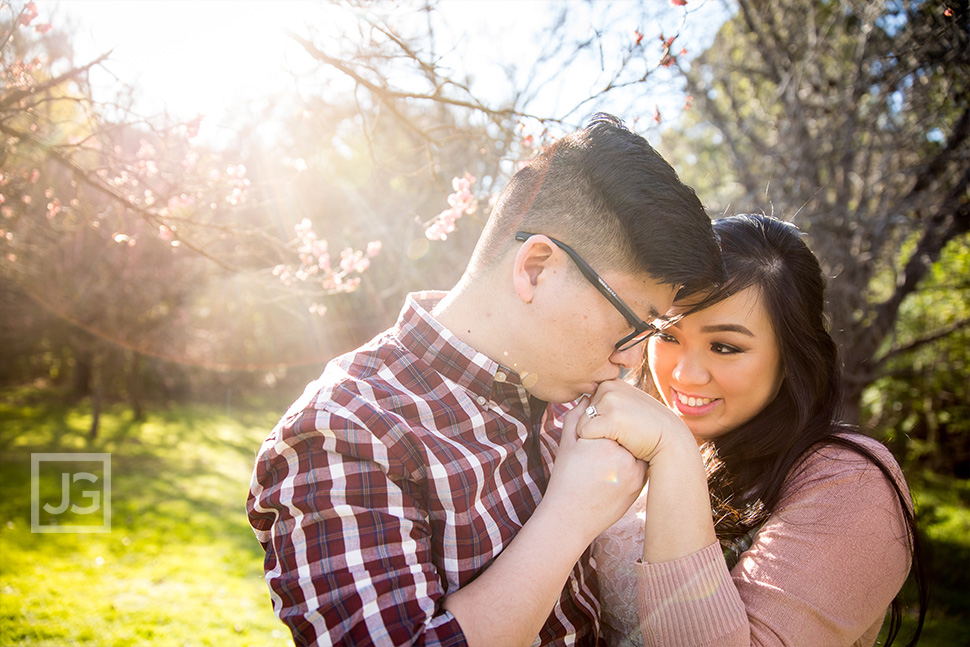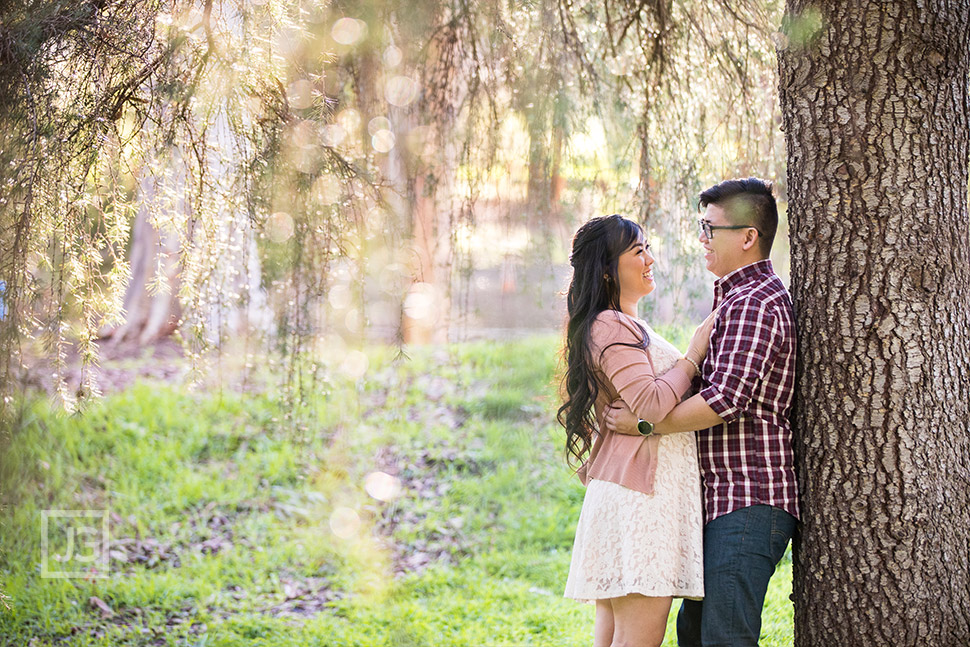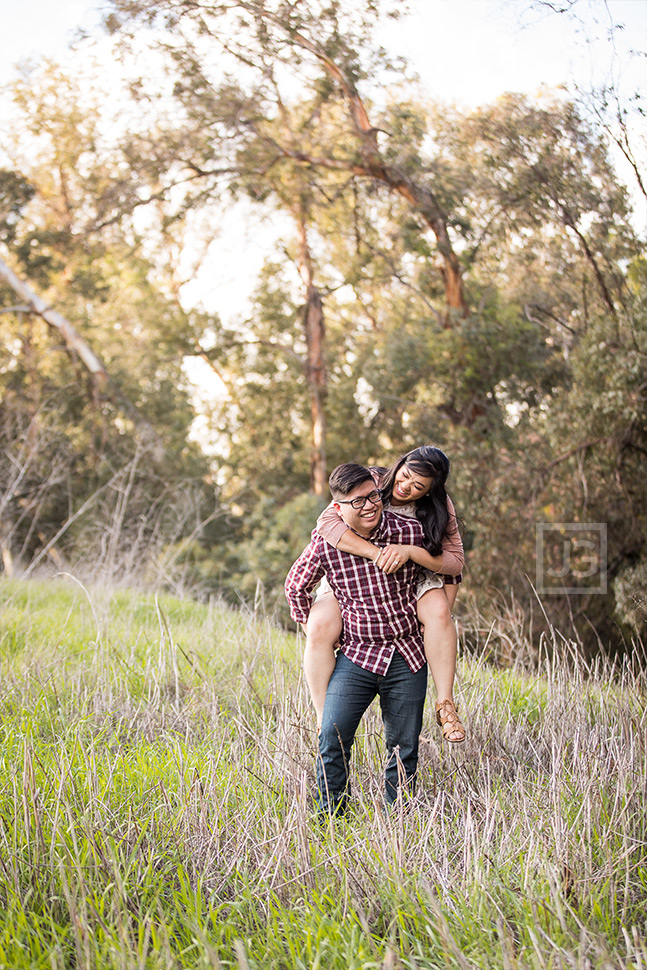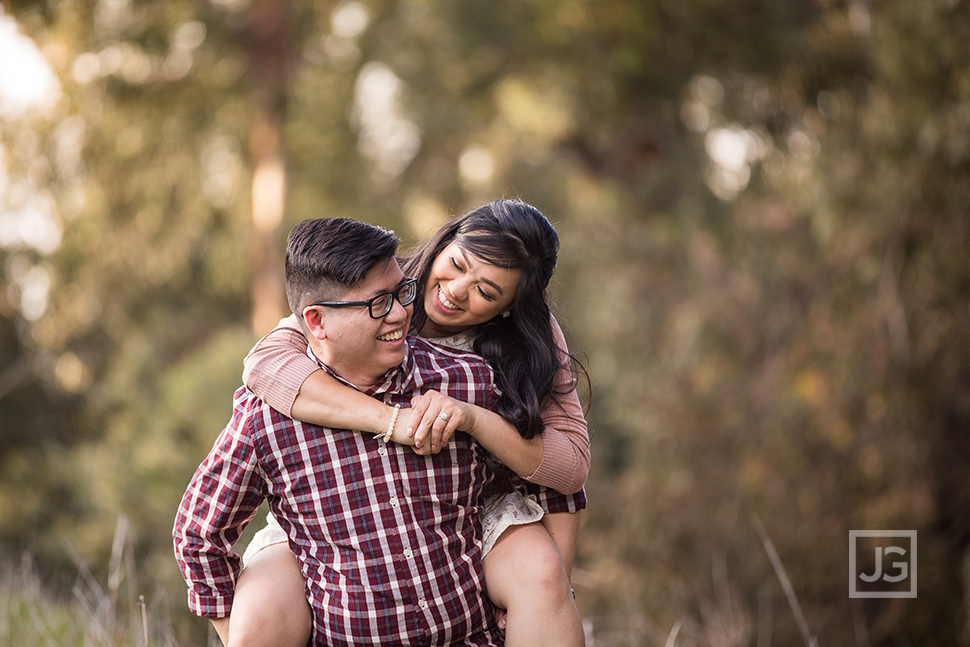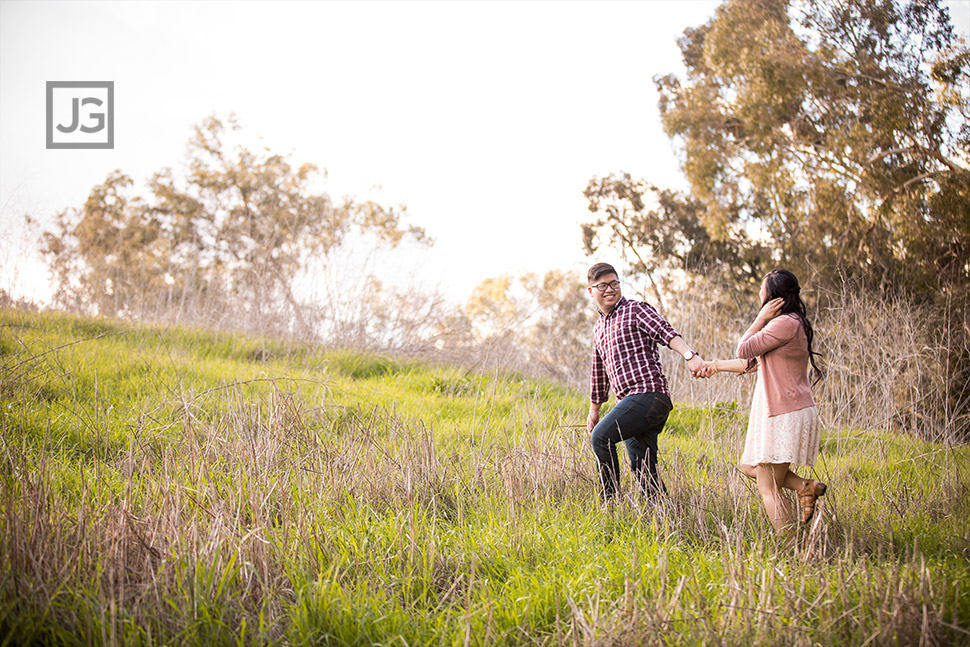 After that, we hopped over to a small field that was in full bloom with yellow flowers (Schabarum Park had not come into bloom yet and only had green fields).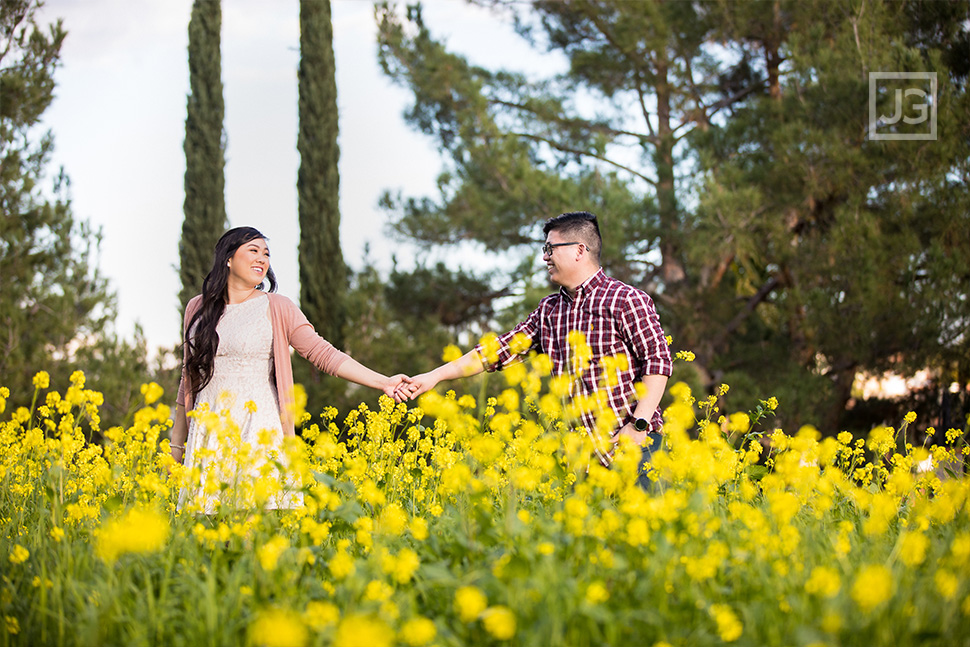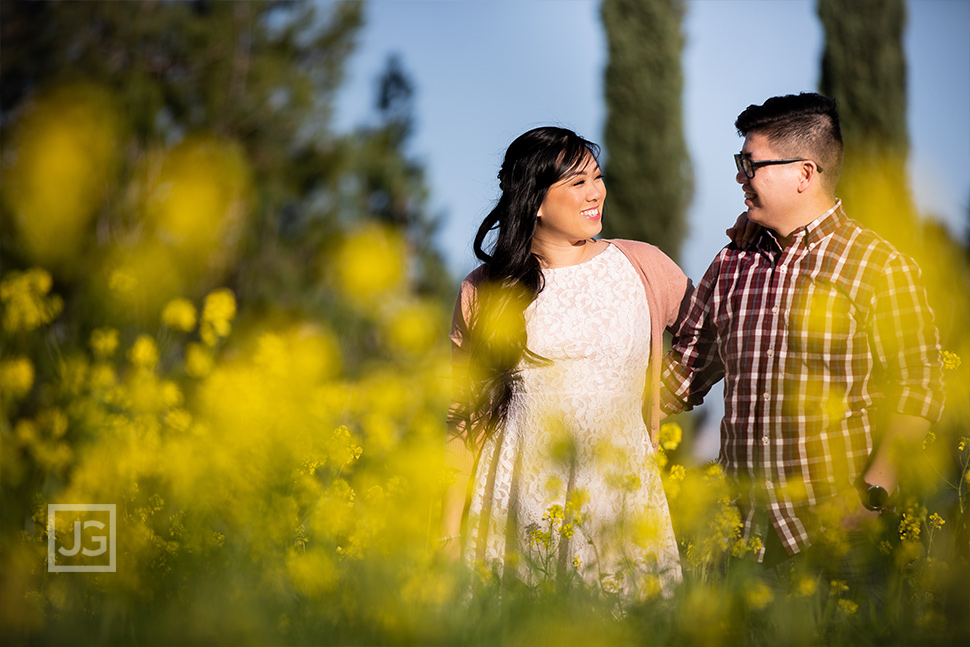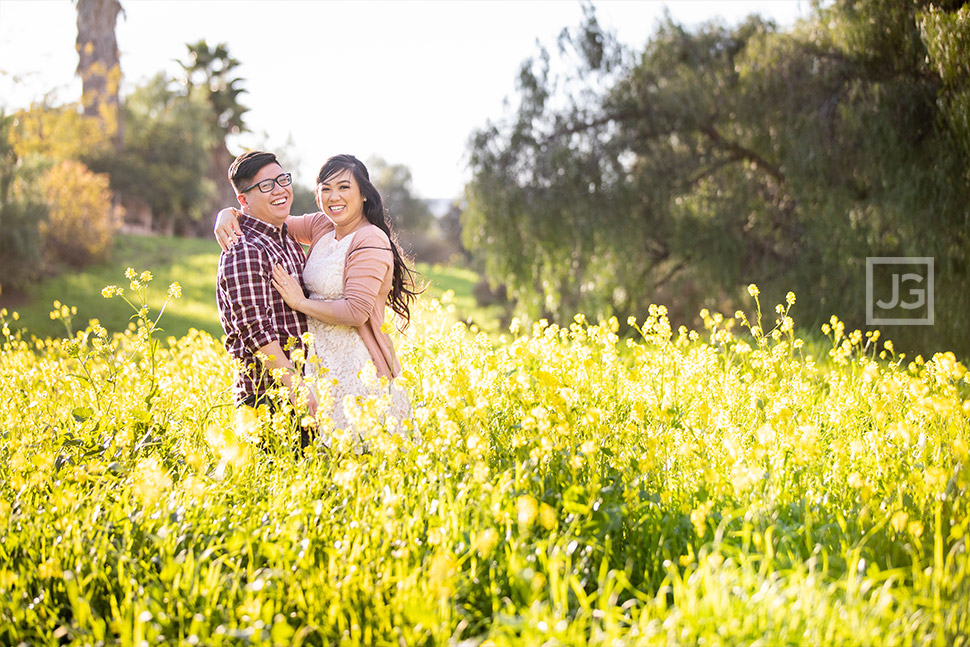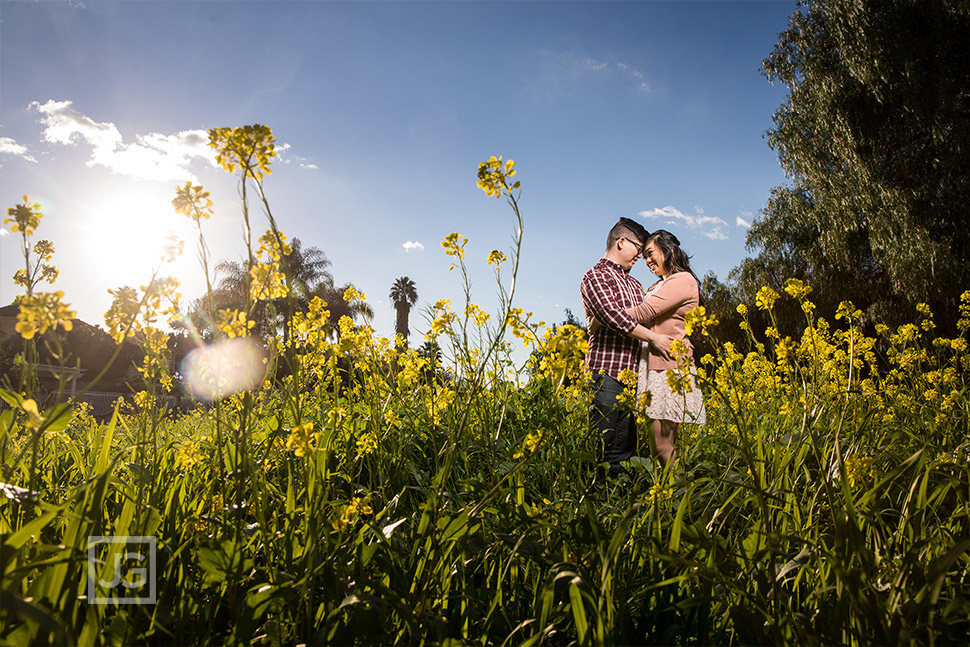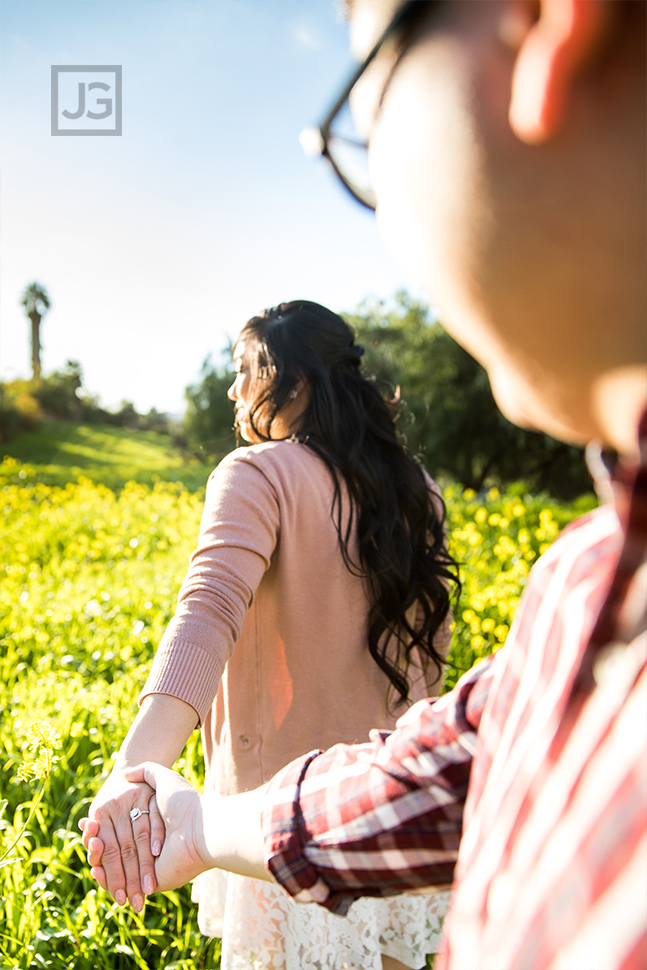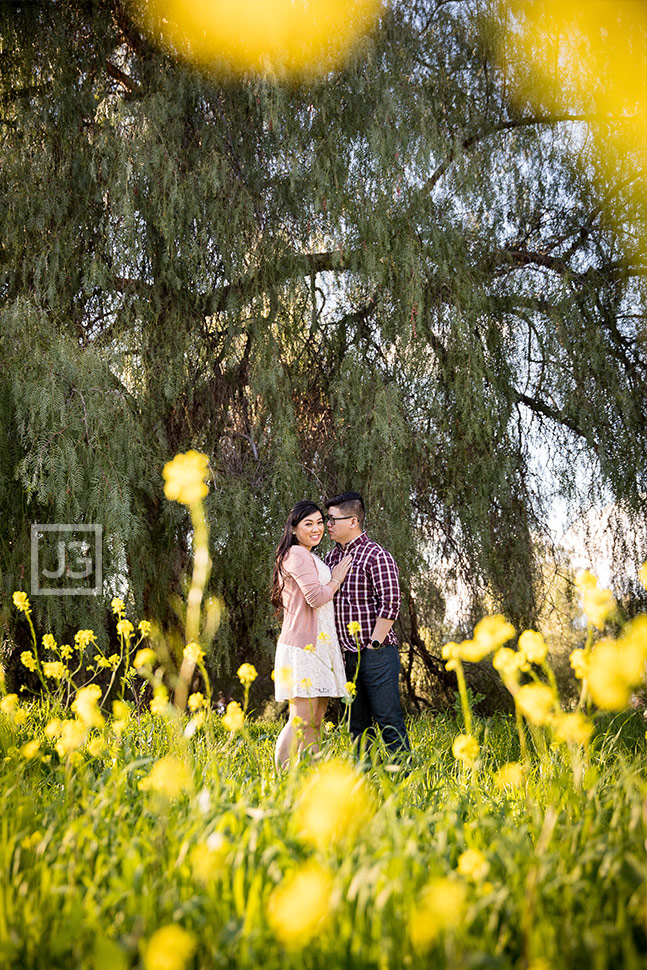 After that, we hopped over to Downtown Los Angeles for more elegant and modern engagement photos. Los Angeles, especially downtown, can be both clean and grungy, modern yet classic. It is a blend of bright and muted colors and with artificial textures.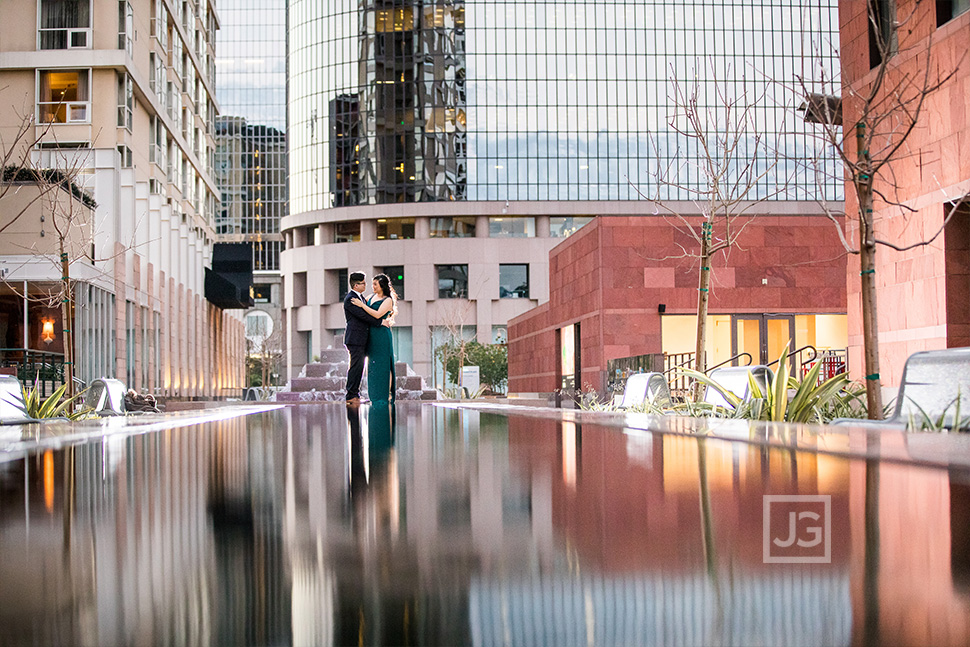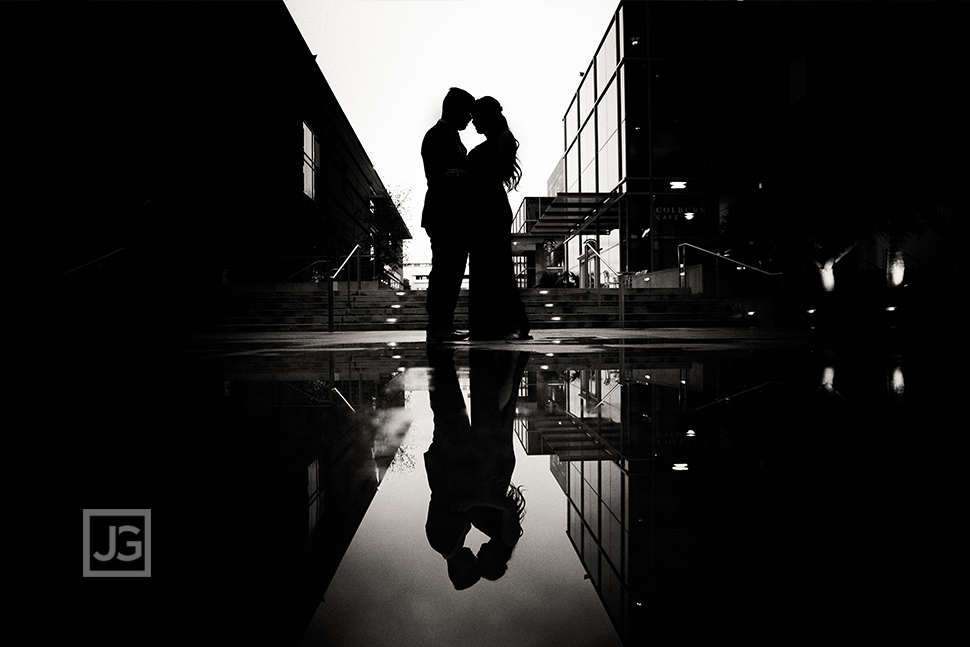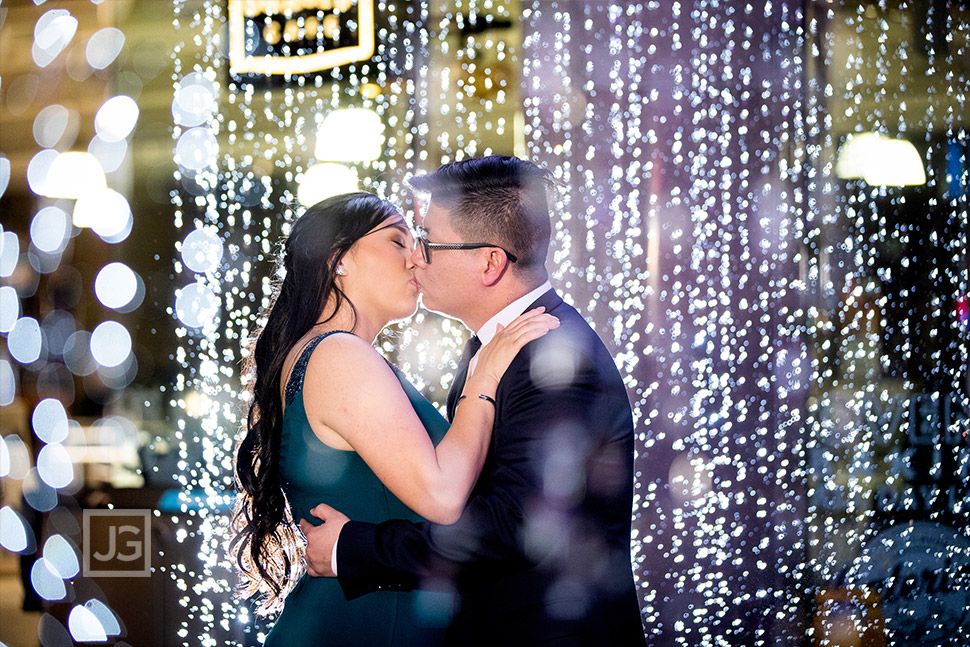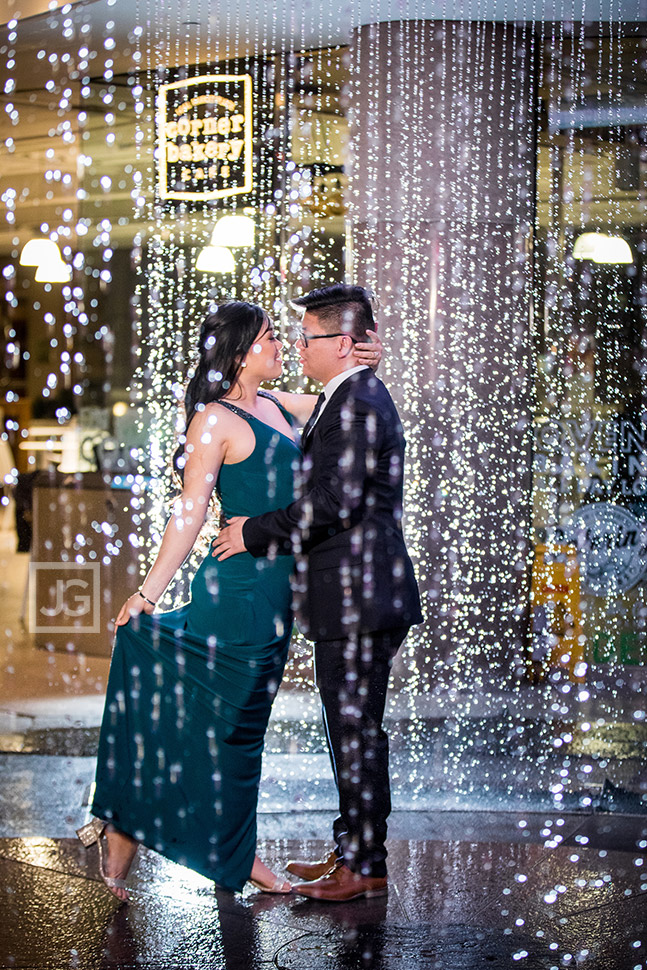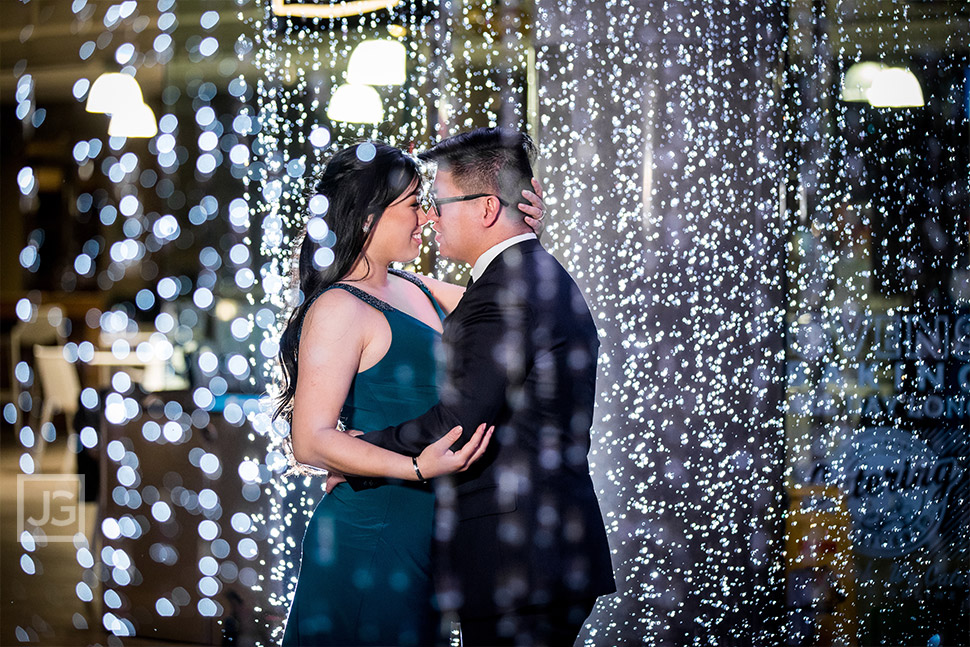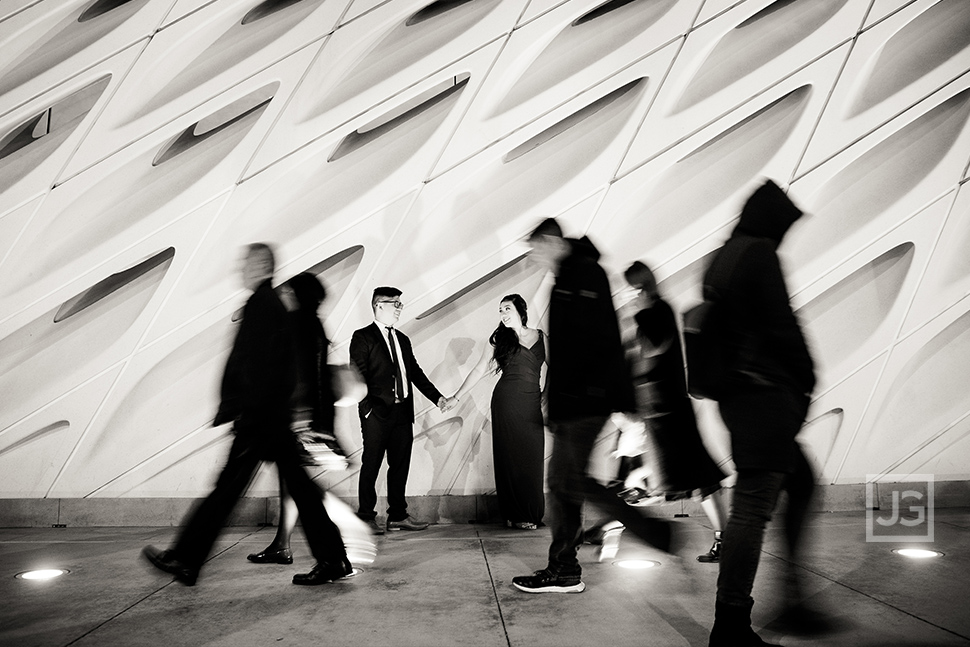 Sydney and Tim know our family and our two little ones. We had them there at the shoot (with an uncle and auntie helping out). There was a cute moment when our one year old daughter, Hayden, walked to the other side of a lit sign and pointed up, creating something quite priceless.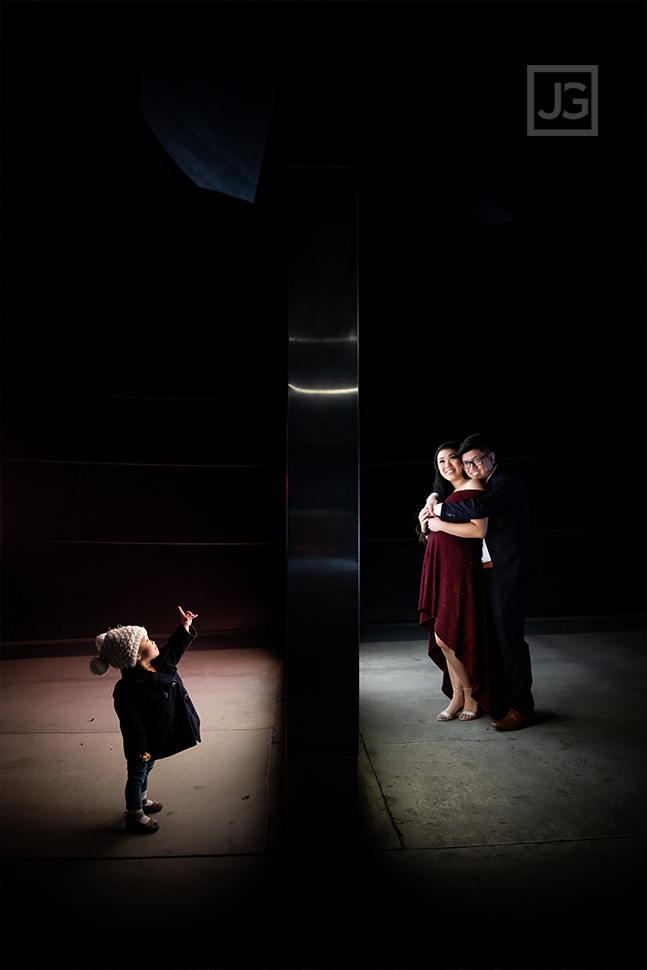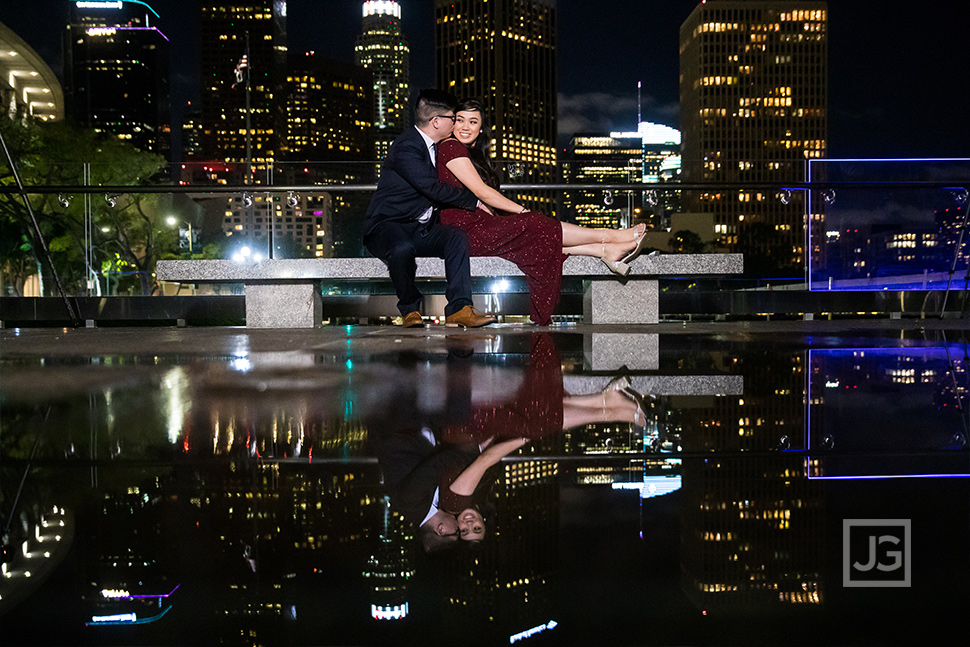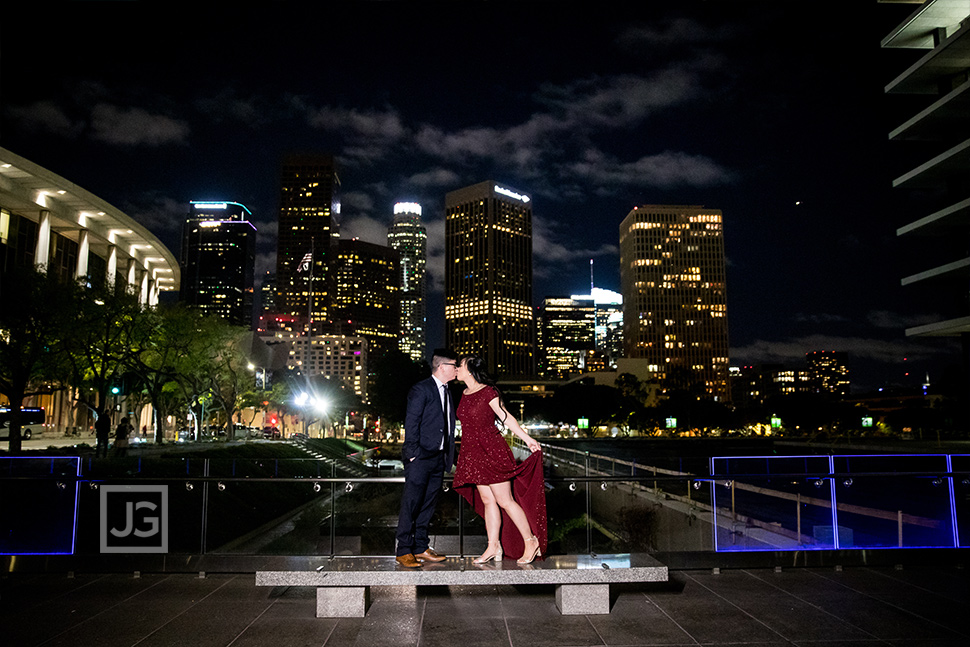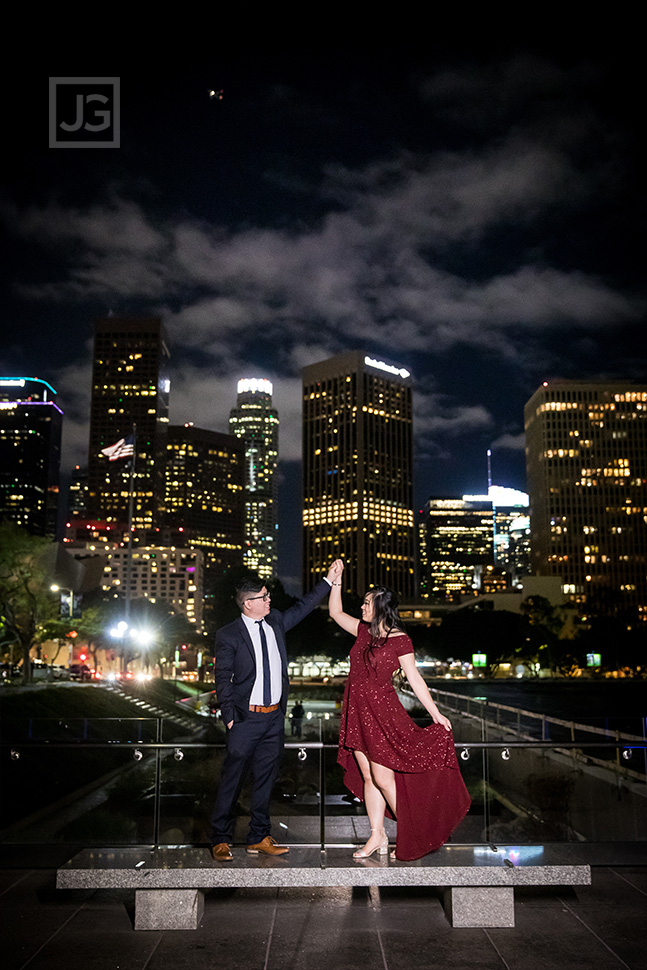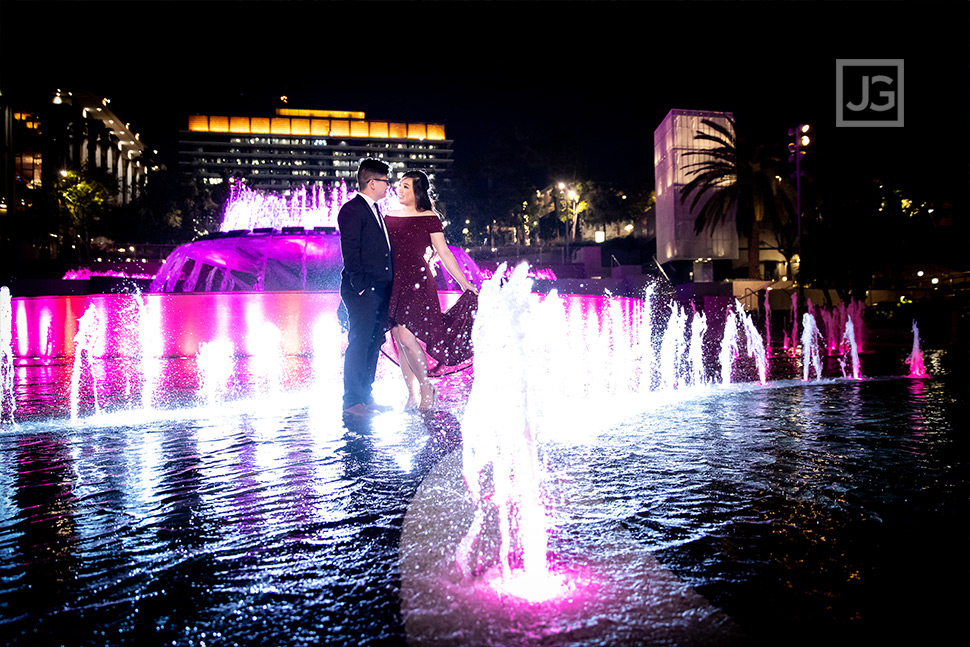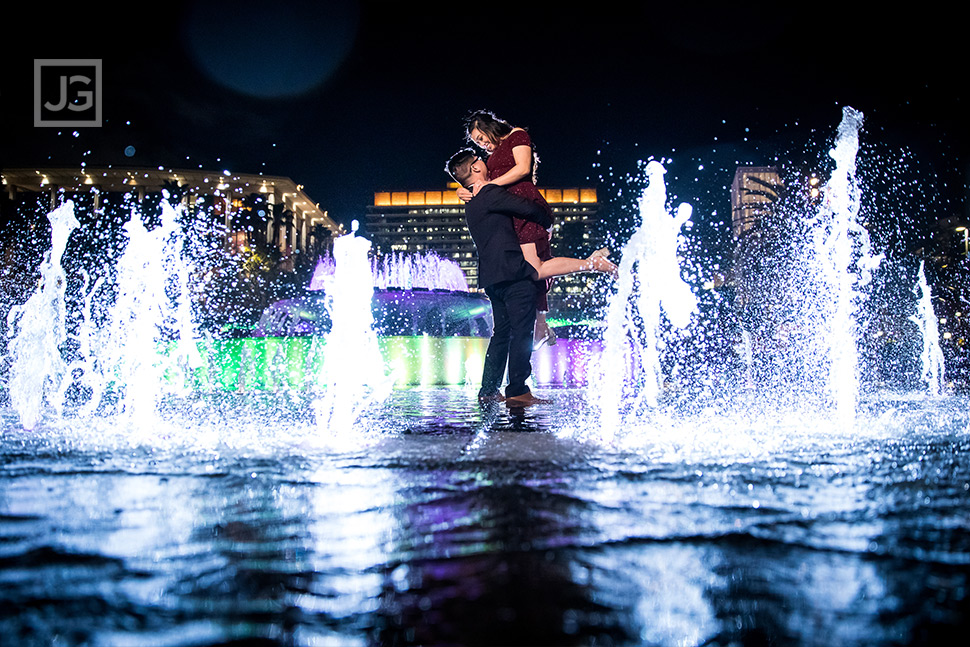 And here is where you can follow us on Instagram:
This Los Angeles engagement photography session started at Schabarum Park in Rowland Heights and finished in downtown Los Angeles. Engagement Photos can be seen here on our wedding photography blog. This article also includes water fountains, water reflections due to recent rain, yellow flowers in a field, and pink cherry blossoms.