Hey everyone!  This is Gavin and I think this is the first blog I've done in over a year!  Judy has been rocking every blog post, but she wasn't available for this destination Vancouver engagement photography session in British Columbia (normally both Judy and I are there for the engagement photos if we are both covering the wedding).  Karyn and Travis are having their wedding out near Palm Springs (actually at Jackalope Ranch in Indio), but they live in Vancouver, BC.  In fact, they are flying in almost everyone for their wedding, so it's a destination wedding in Los Angeles.  For their engagement session, they wanted their engagement photos to be in their hometown, so they flew me in for one day to capture them at all of their local spots.  I flew in that morning and the first place we went to was the Lamplighter Public House in Downtown Vancouver, Canada for some food and drinks.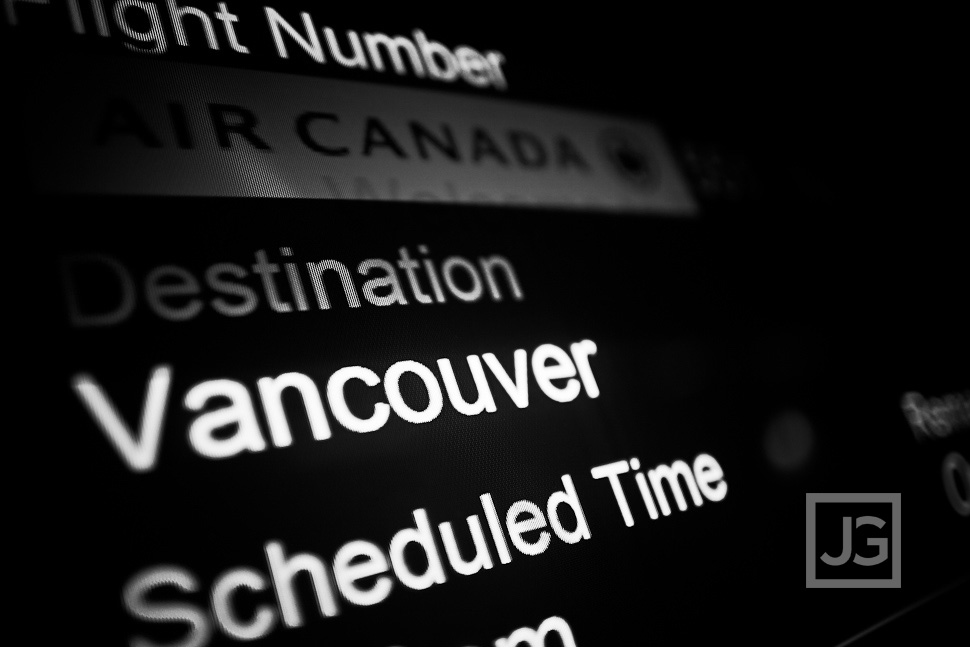 They introduced me to a new drink that is huge up in British Columbia, but I'd never heard of it before then (and I've taken bartending classes before). It's called a Caesar, which is basically a bloody mary with Clamato. After we had some food in our stomachs and vodka in our veins, we started with photos right then and there in that pub. By the way, Judy and I have a no-drinking policy at weddings, but engagement shoots are a little more mellow (plus it eased Travis right into the shoot!). I loved the brickwork and rustic woodwork around the restaurant.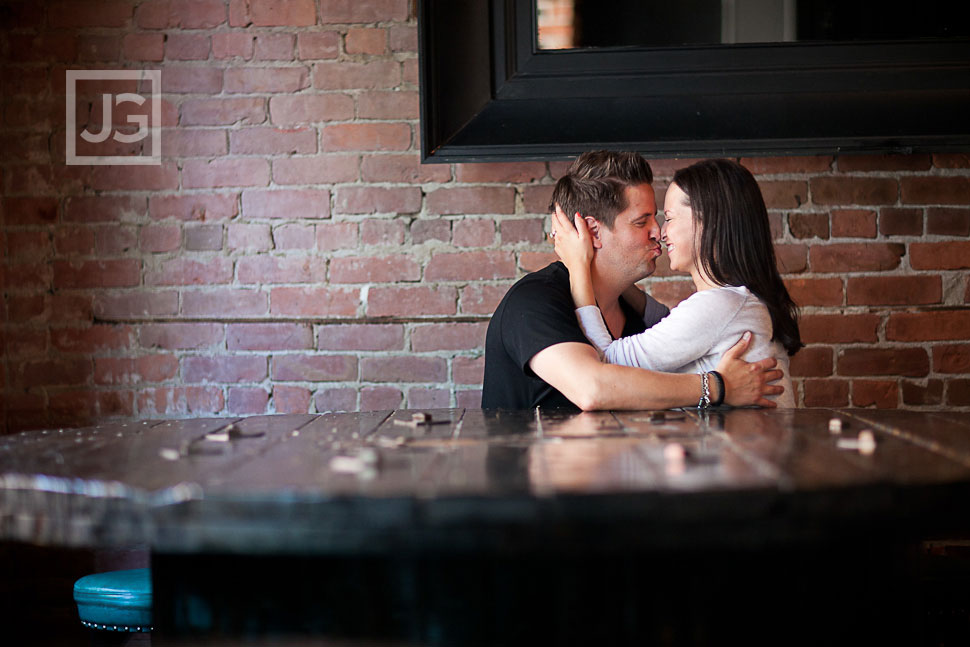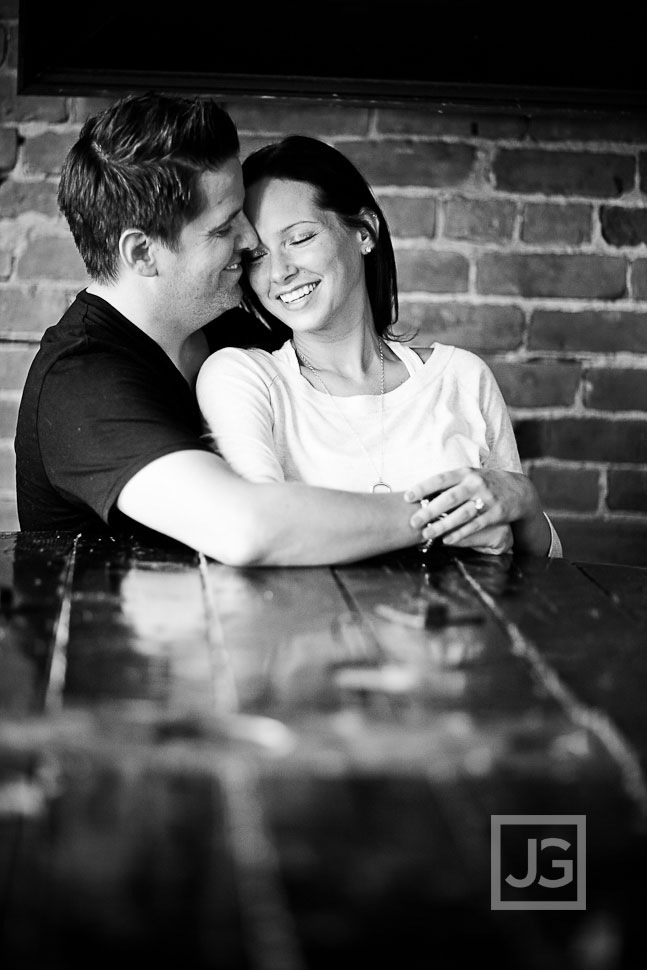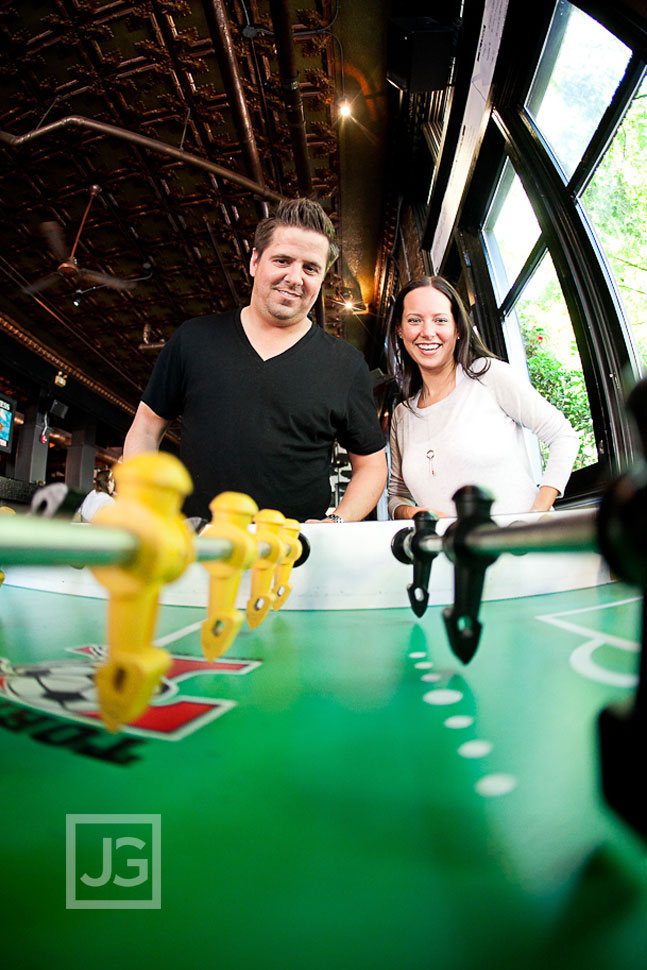 After that we hopped down the local downtown Vancouver streets and alleys, where Travis used to live.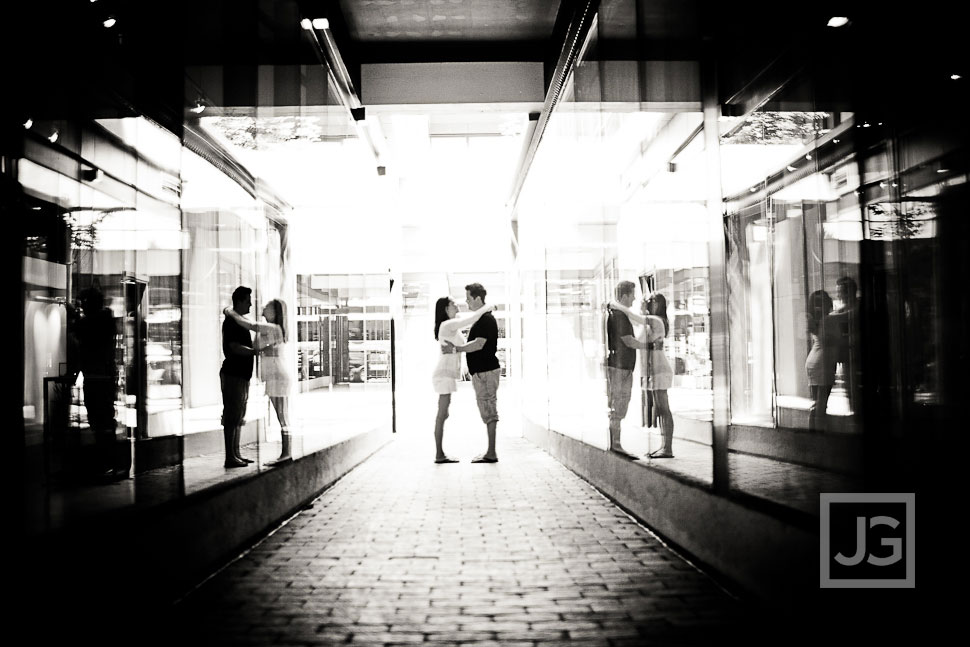 We also hopped over to the Waterfront Centre, which was right down the street.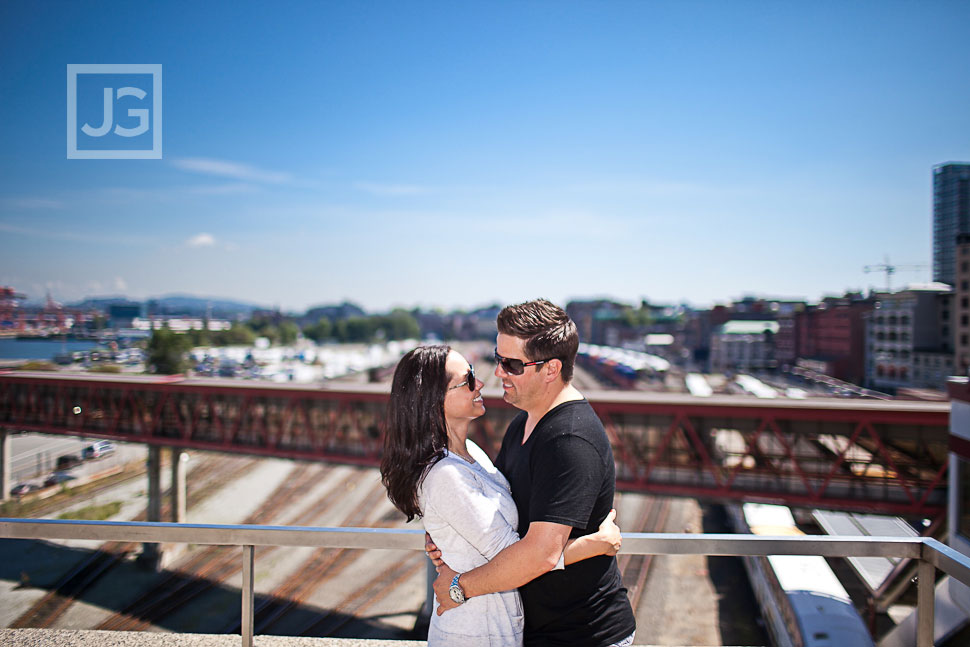 After that we hopped in their car and headed over to Jericho Beach near West Point Grey, which had a little pier with a great view of downtown Vancouver. One thing I love about destination engagement photography sessions is getting to see new locations that matter to the couple. It's refreshing seeing how a couple has "their spots."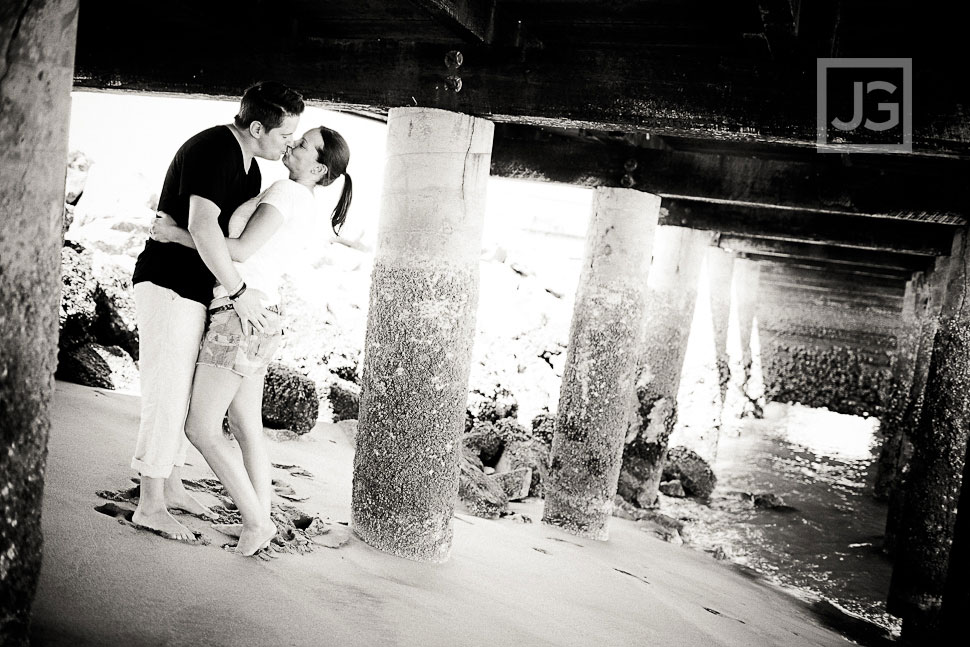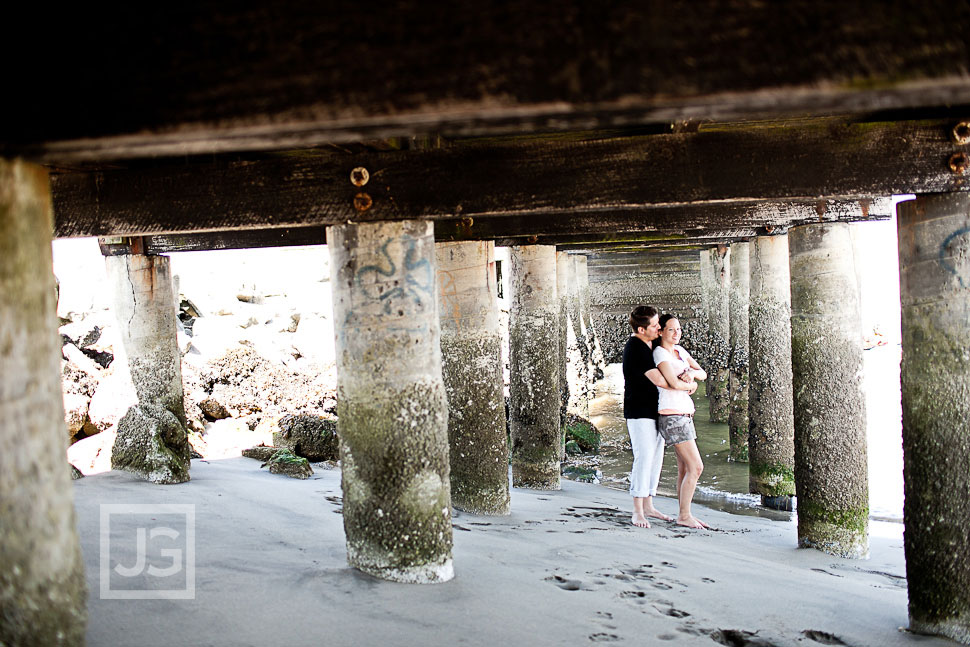 Yeah, Travis likes to squeeze in moments like that.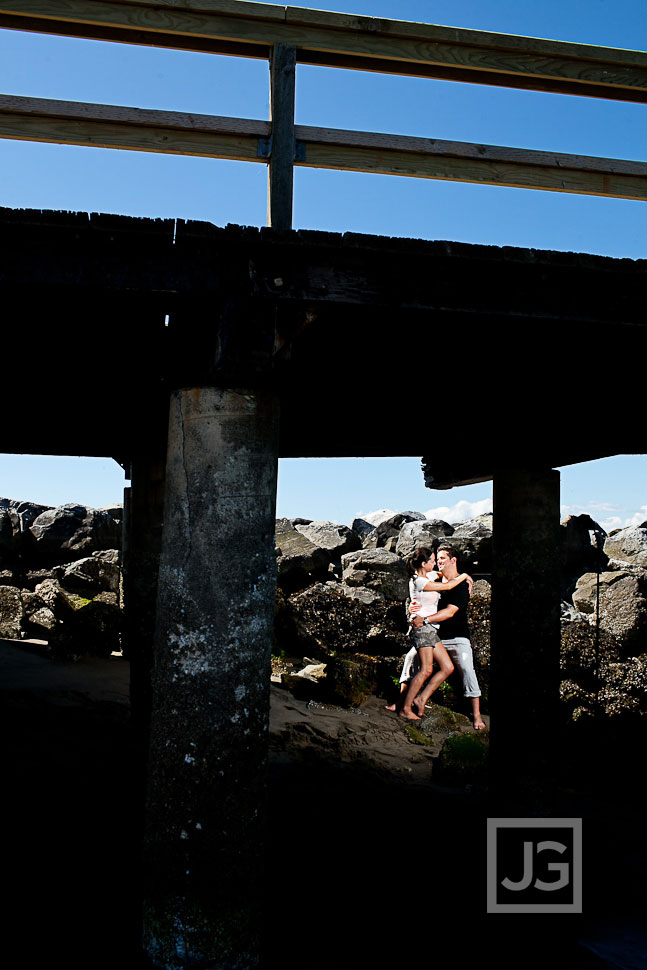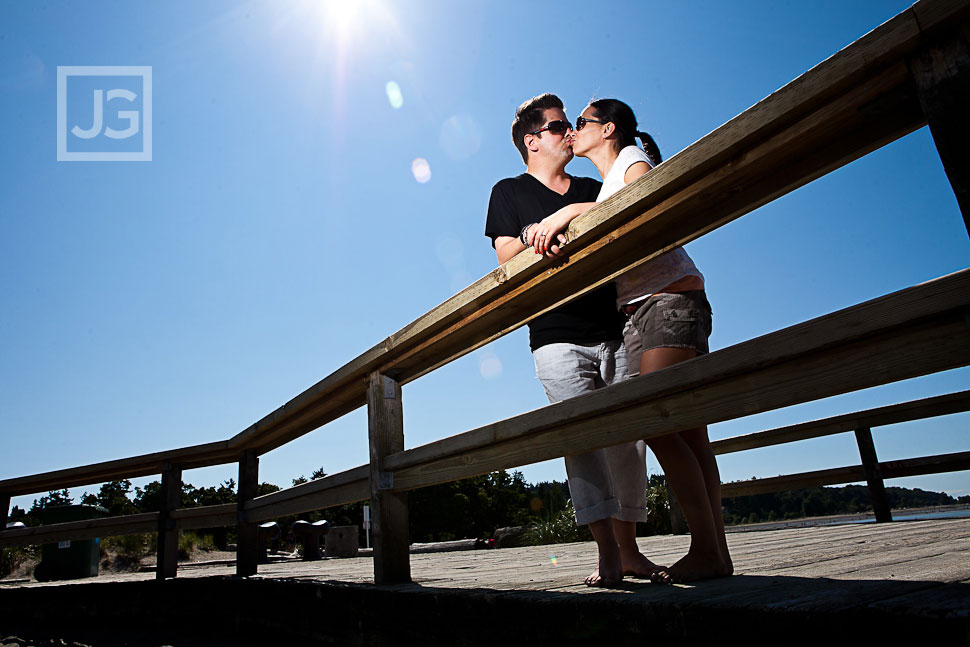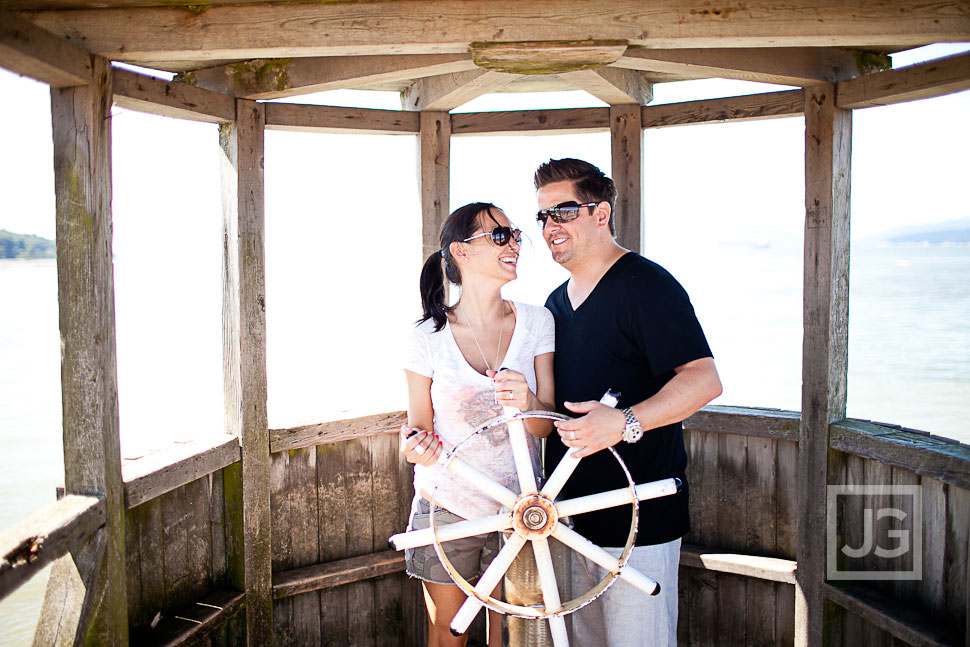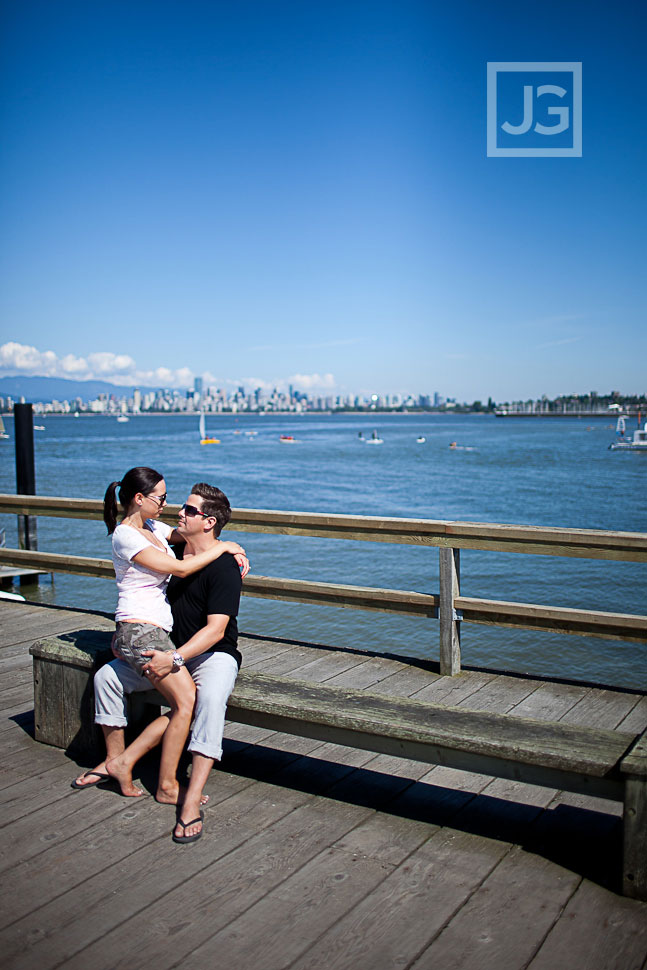 Right there at the Jericho Sailing Centre, they had a large shipyard or drydock of small boats. I had to get some photos here.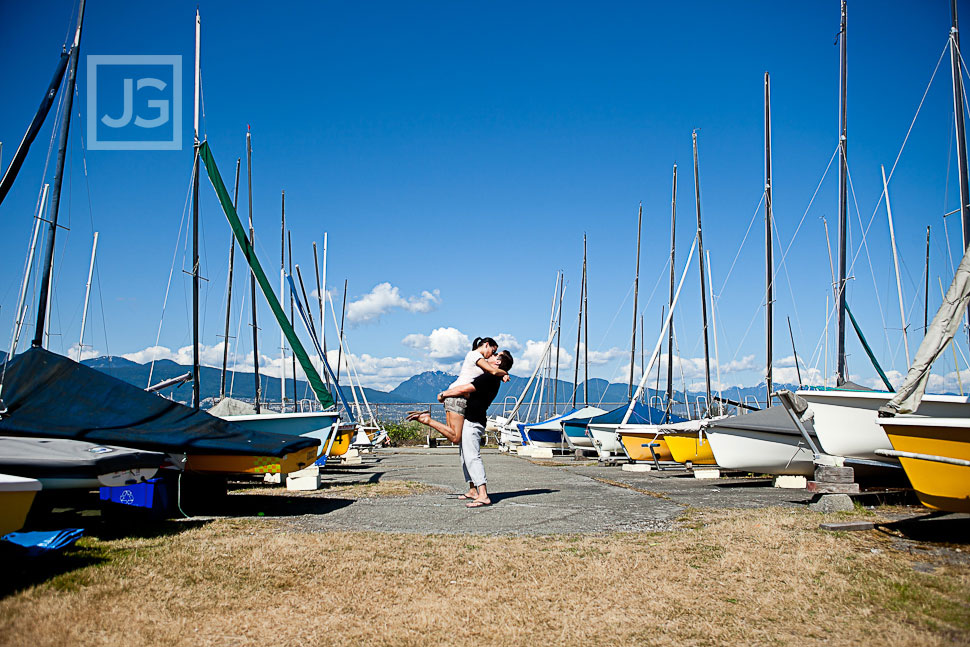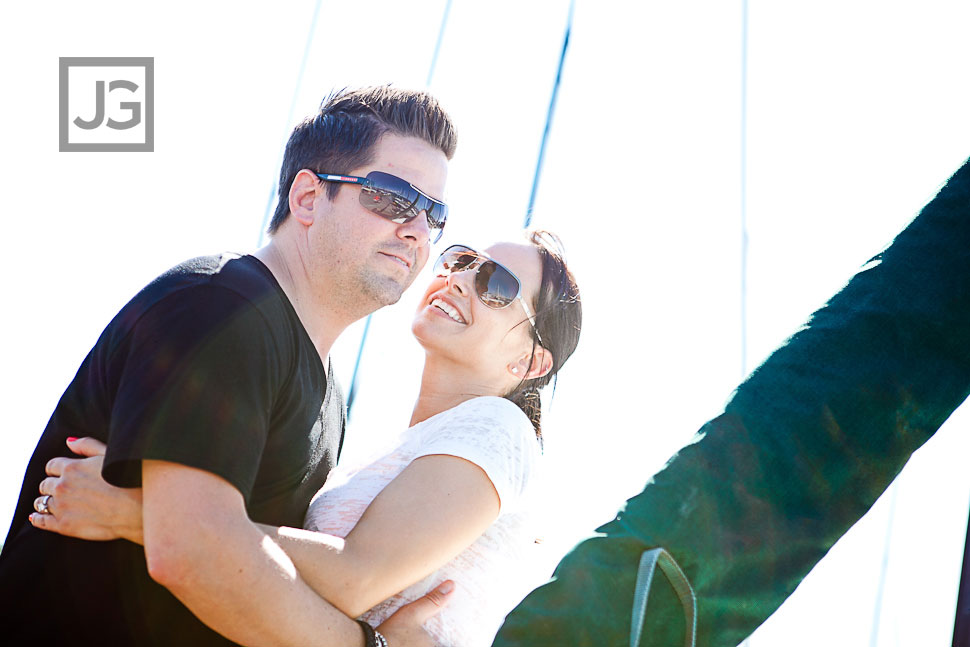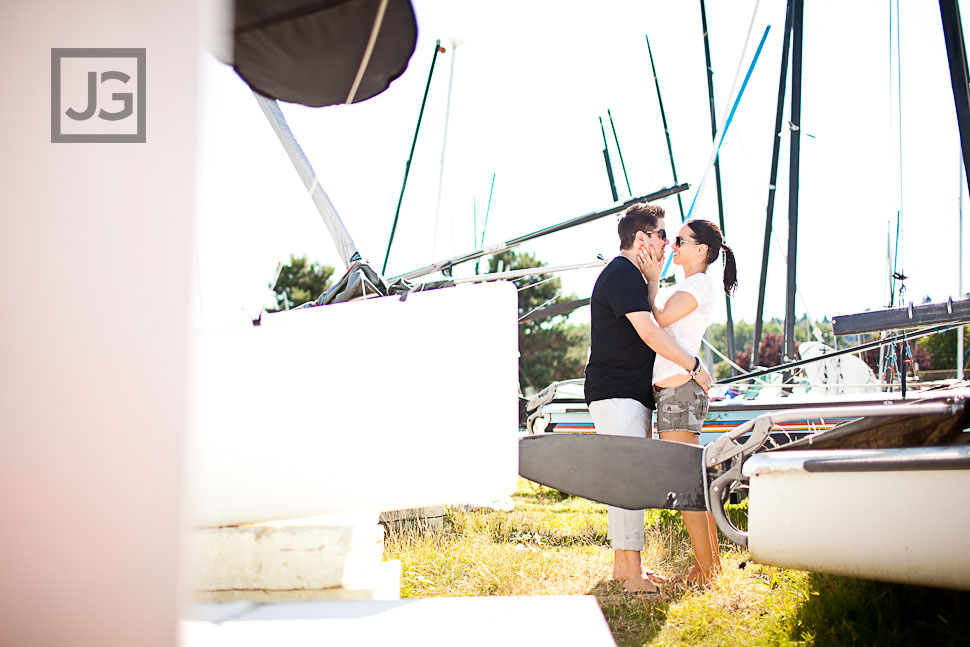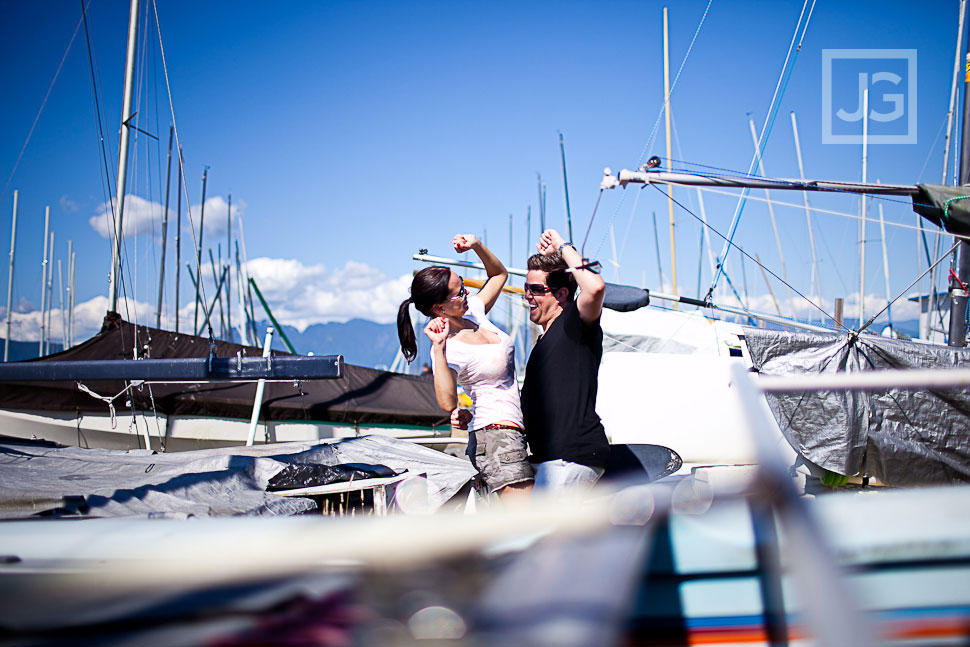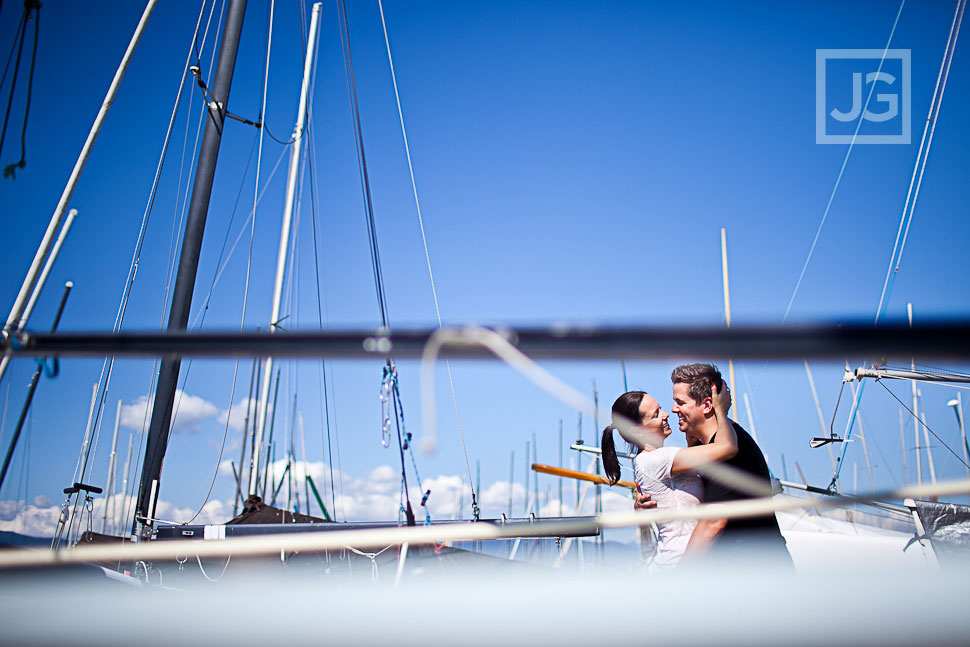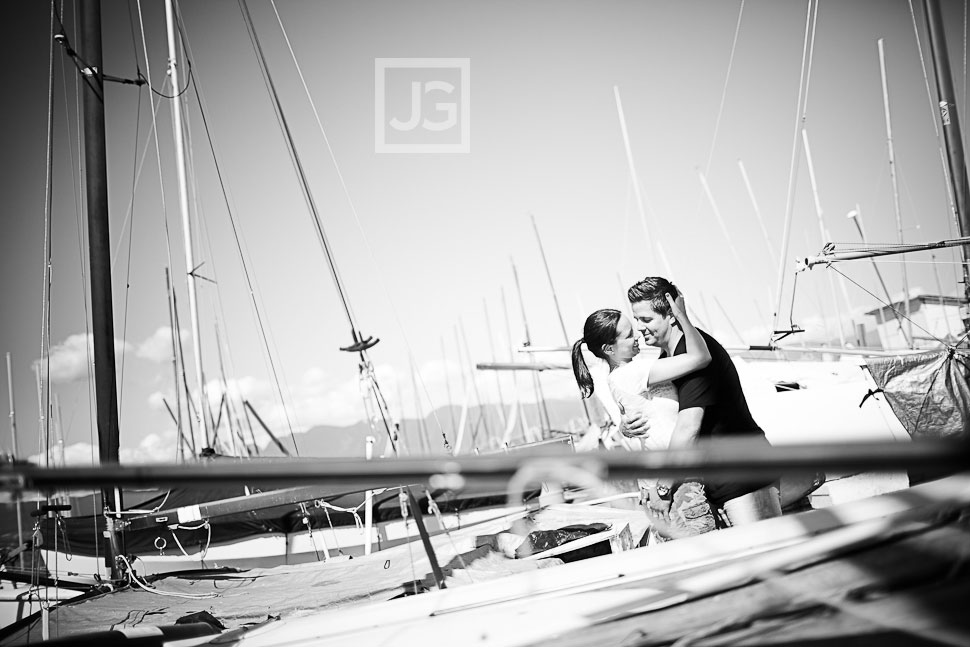 After that we went to the Flying Beaver Bar to wait for my flight, and squeeze in a couple of Caesars (at this point they had me hooked on them already)! Sometimes I really like images like these, where they are just candid and casual across-the-table pics. It reminds me of what other people see when they see a couple in love.

Thanks to Karyn and Travis for the amazing time, great food, and new drinks in Vancouver!