I know Joyce through our volunteer work with APEX, a non-profit organization here in the Los Angeles area. So when I found out she was engaged I got super-excited. She really loved the astrophotography that we do, and they both love nature and the outdoors. We chose the beautiful Yosemite National Park for their engagement photos, with it's majestic rock cliffs and idyllic glens. We also timed it to get the Milky Way in the sky on the same trip! So read on for Yosemite engagement photography with towering cliffs, peaceful glens and trees, and the Milky Way stretching out over their heads.
Milky Way Engagement Photography at Yosemite National Park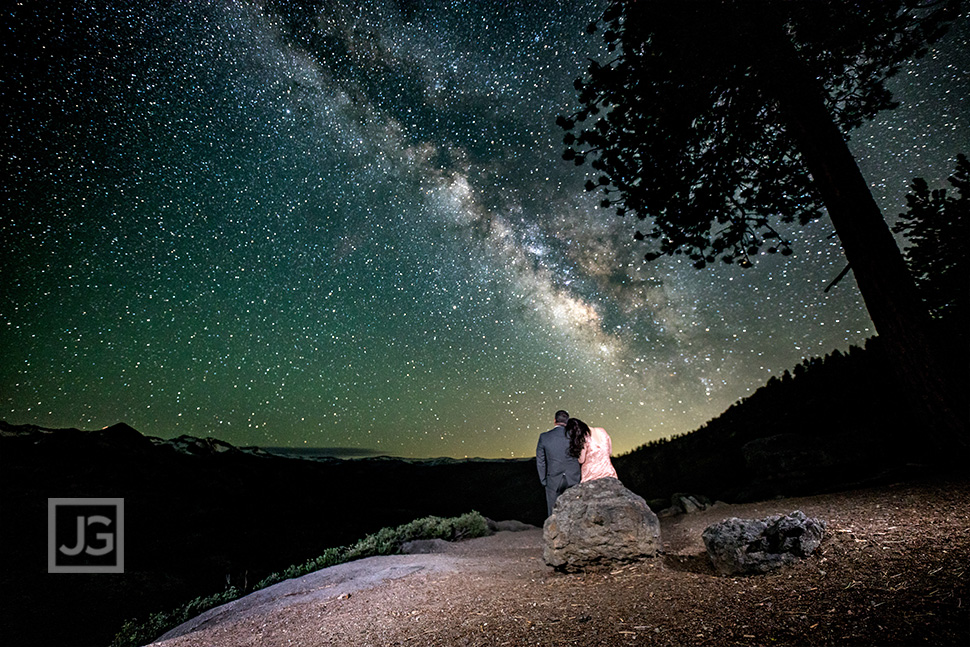 Milky Way Engagement Photography (aka Astrophotography)
We actually started the session with the night astrophotography, since we both came in to Yosemite National Park around the same time the night before the Yosemite engagement photos. We started around 11pm at night, when the Milky Way core had risen high enough over the nearby mountains and trees. Within a minute, we could see the Milky Way with our naked eyes, but the camera always sees so much more than that!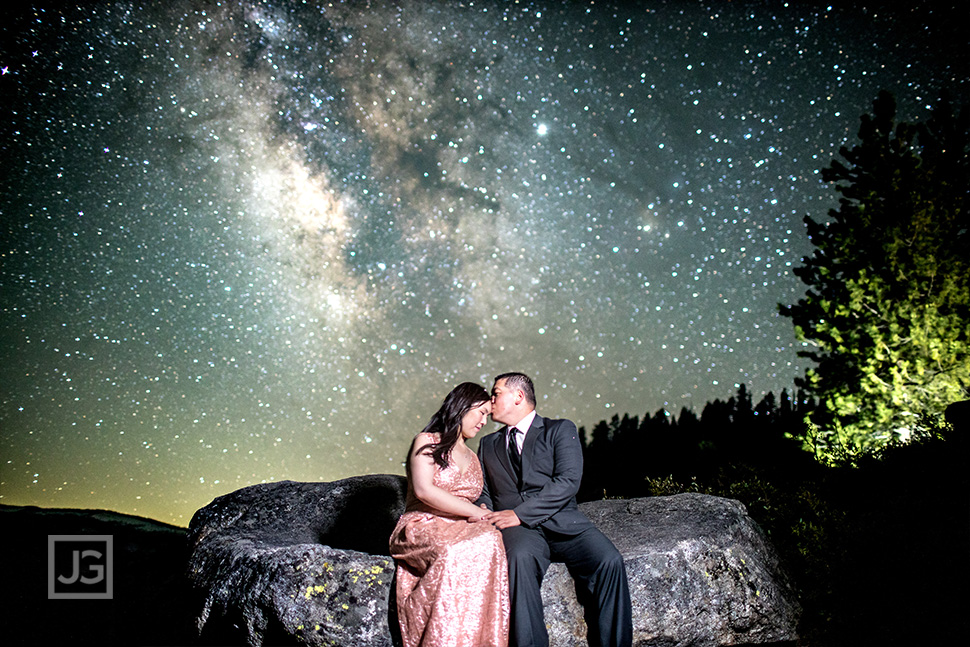 Please note (as a point of photographic pride) that these are all single exposures of our couple with the Milky Way. What that means is we used a single digital image file that was properly exposed to make the image (only using edits in Lightroom with no Photoshop). Some photographers use multiple exposures and stack the images, which can create cleaner images (but also opens the door for straight up photo manipulation). We prefer having the images NOT be photoshopped, else what stops us from using any image of our couple from anywhere with a stock photo of the Milky Way? These are the real stars that starry night!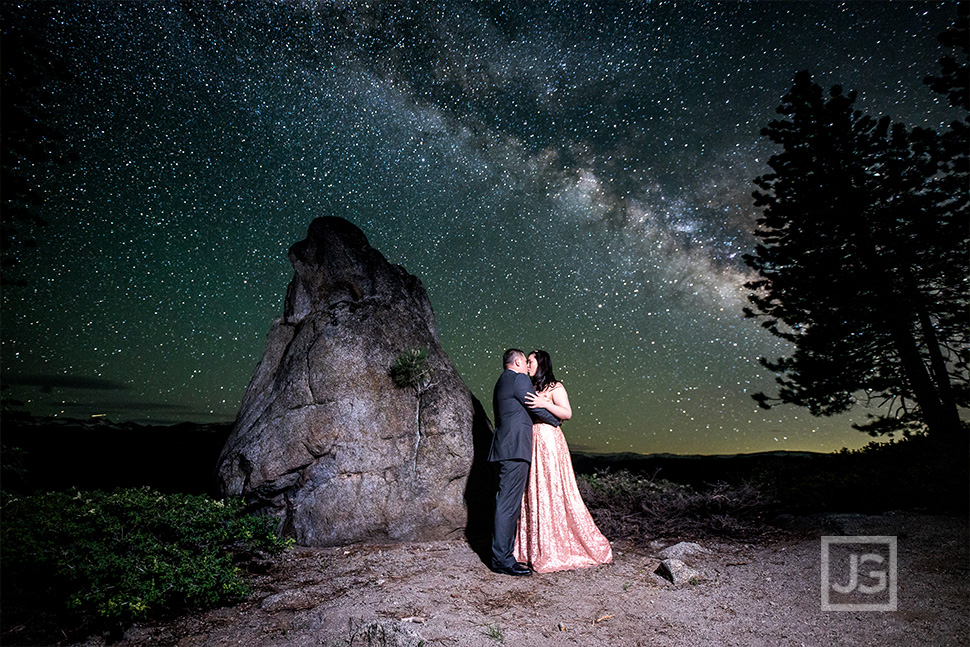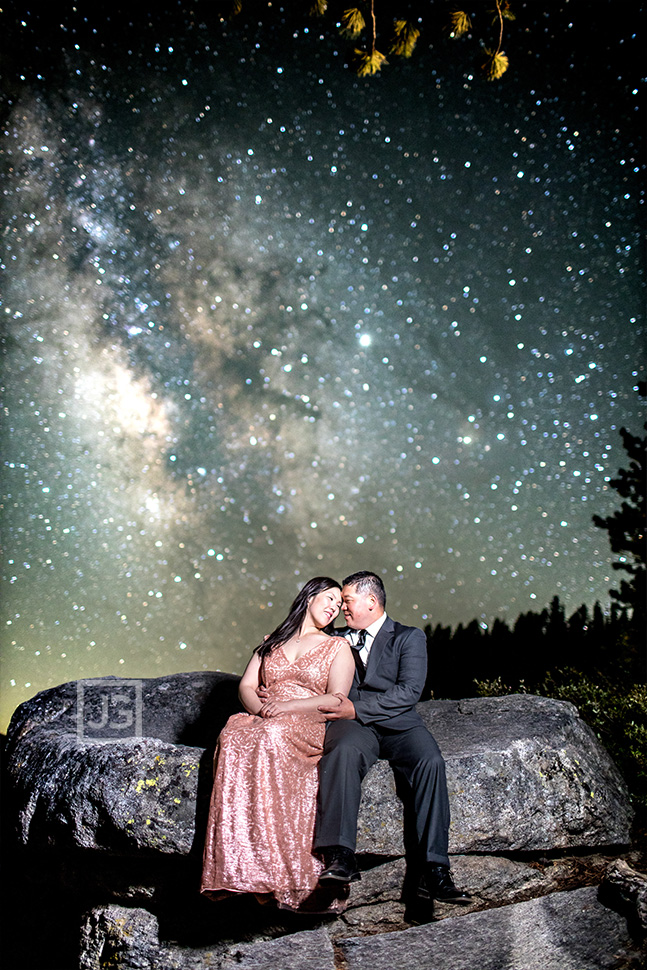 It's really important that you have an experienced photographer before attempting this type of photography, since it requires a lot more from the couple (mainly patience). It requires a bit of technical expertise from the photographer, since astrophotography in it's nature is very technical. The photographer also has to know how to balance the precise and exact methods for astrophotography, while still managing a couple that are both amateur models.
Yosemite Valley Engagement Photography
In mid June, the waterfalls are usually flowing nicely. With the extra water from this wet season, the Yosemite waterfalls were amazing! We got lucky and had a rainbow at the base of the large Yosemite waterfall! How awesome is that?!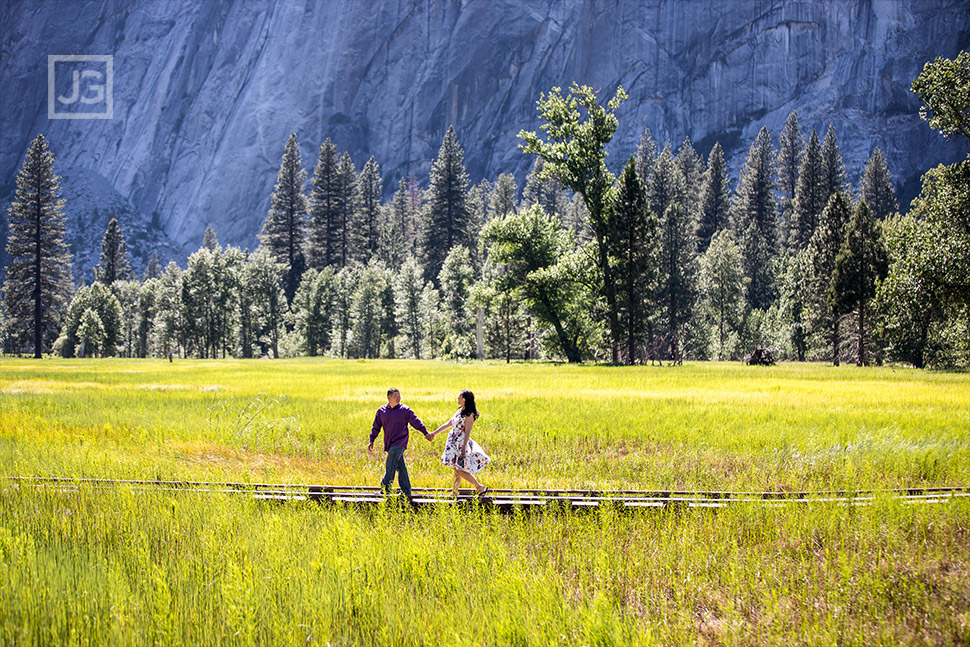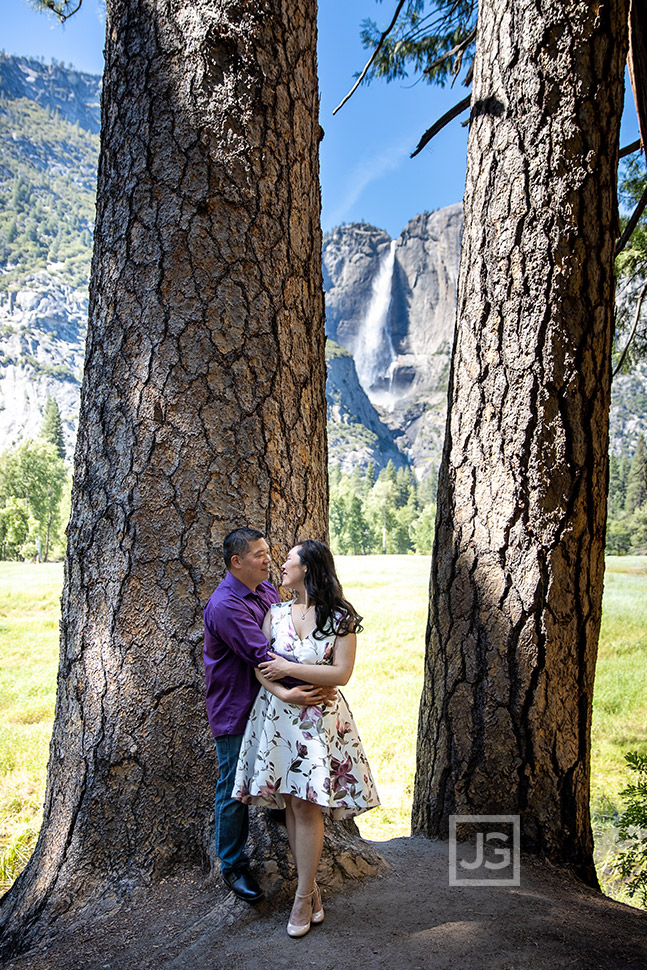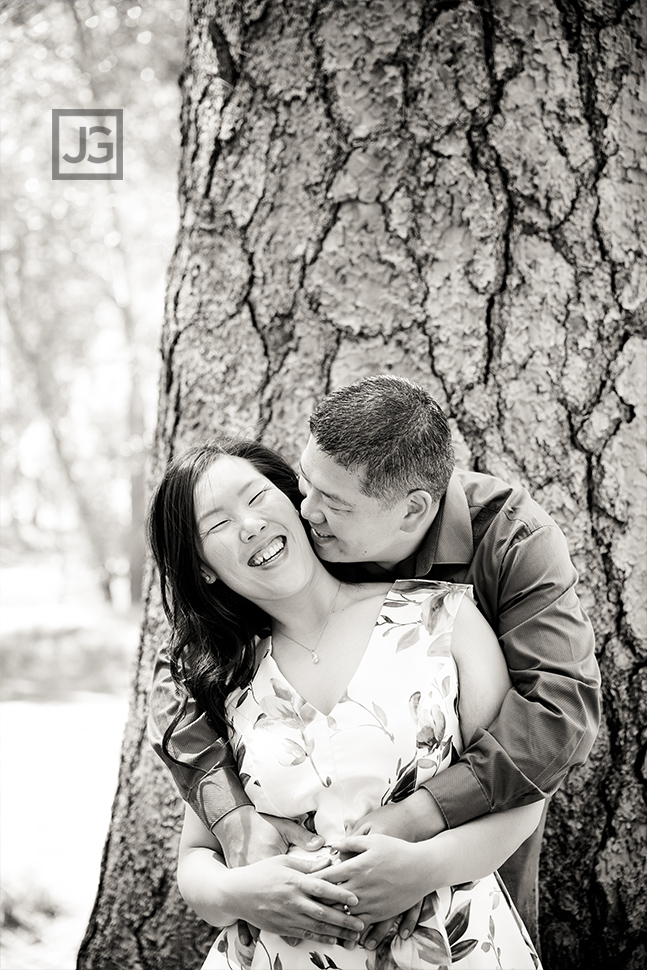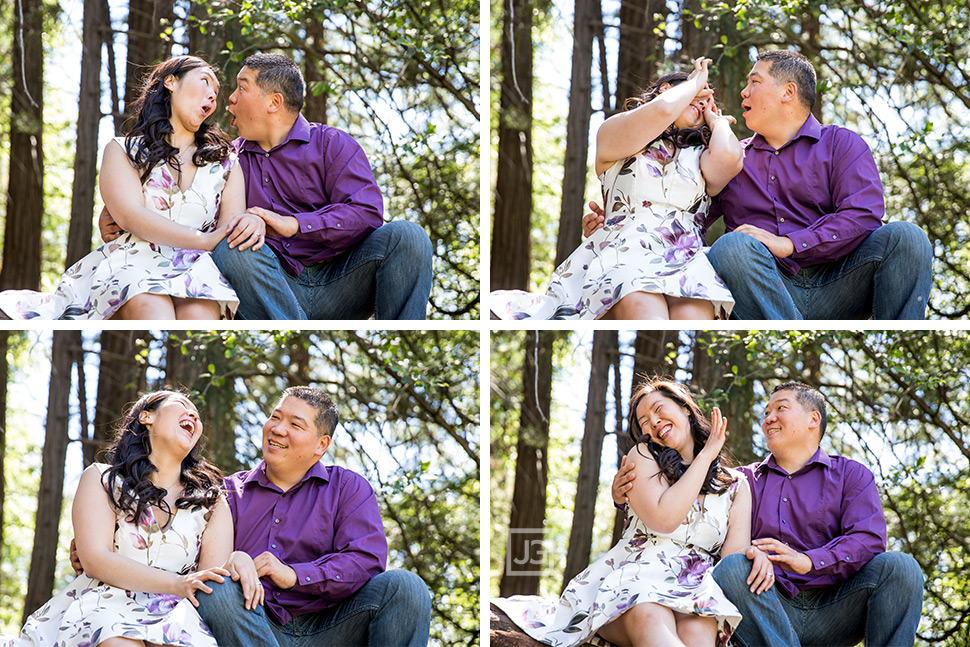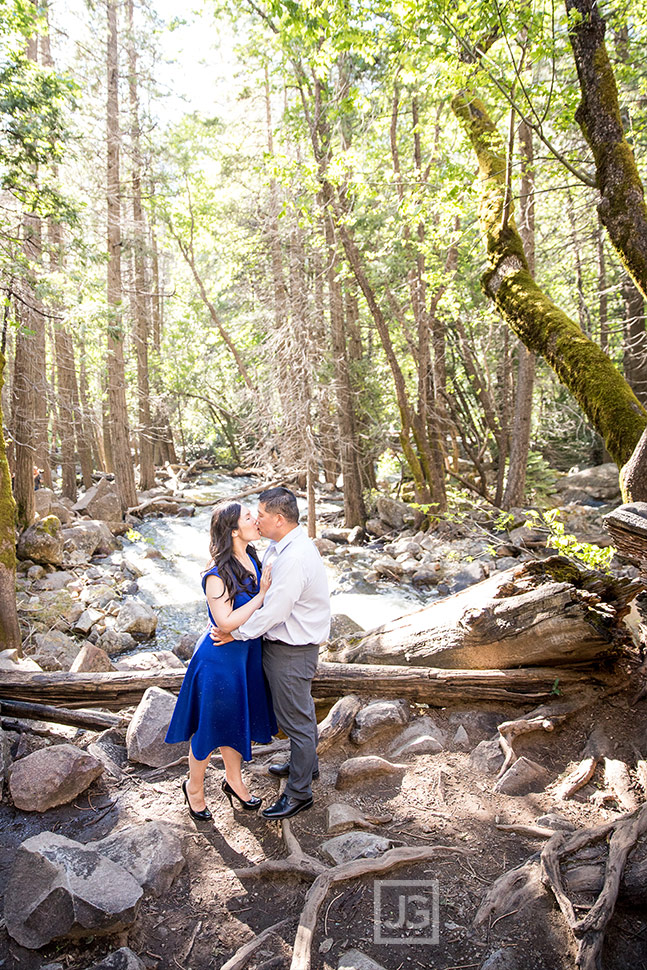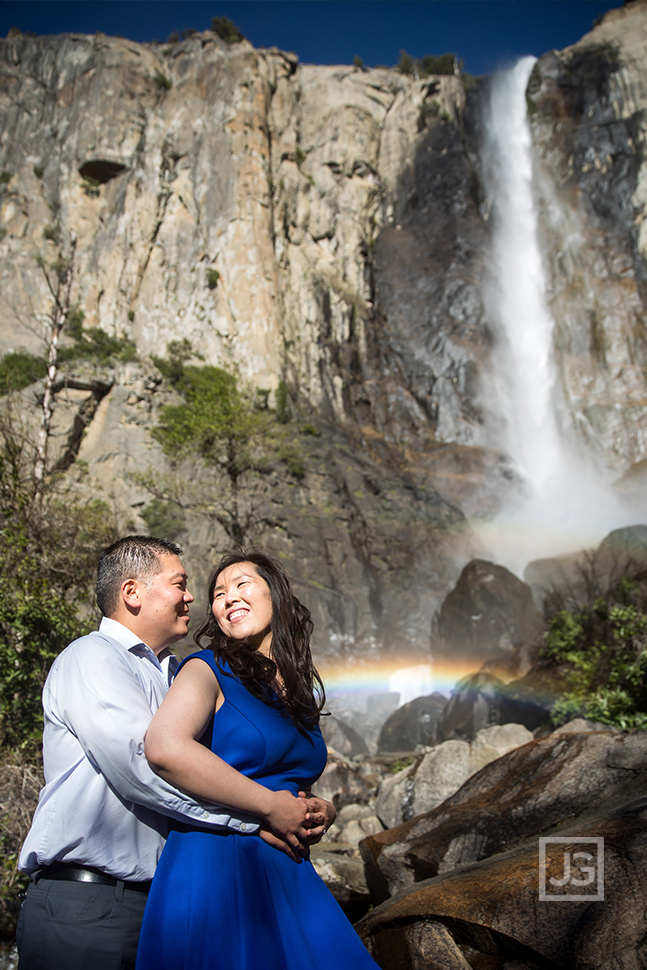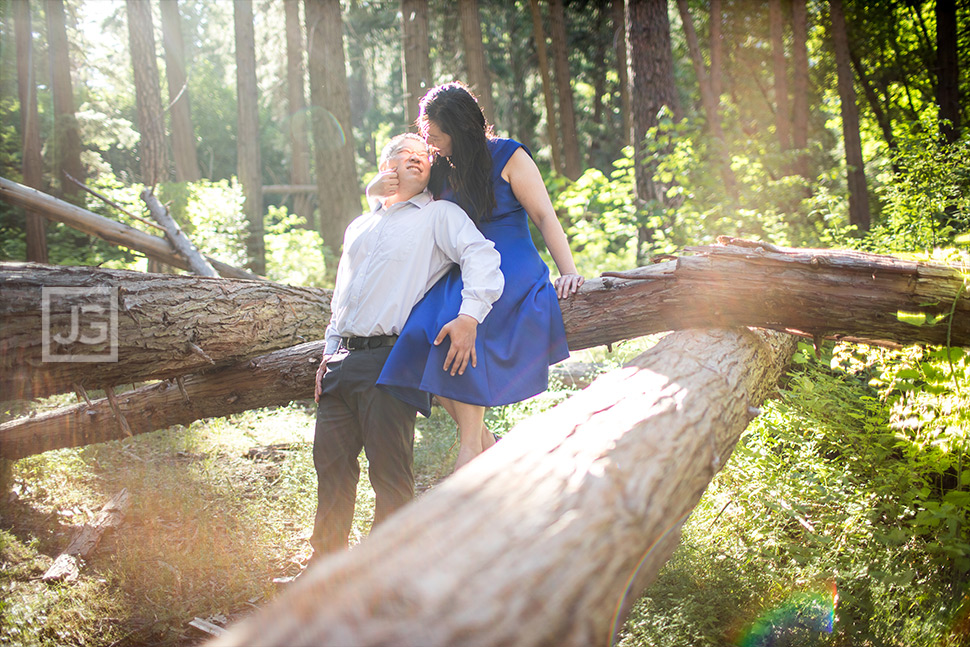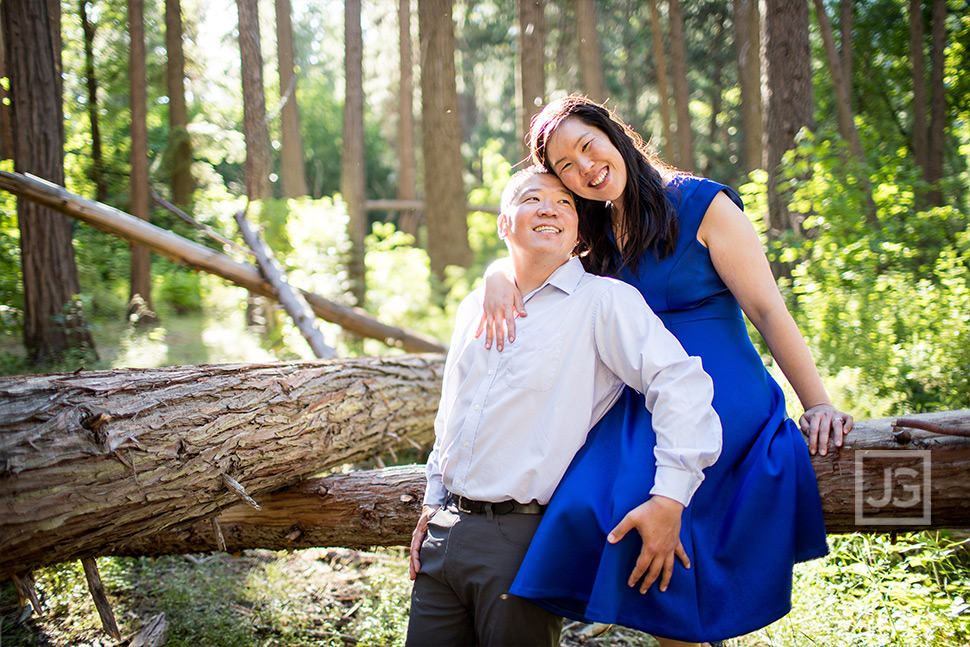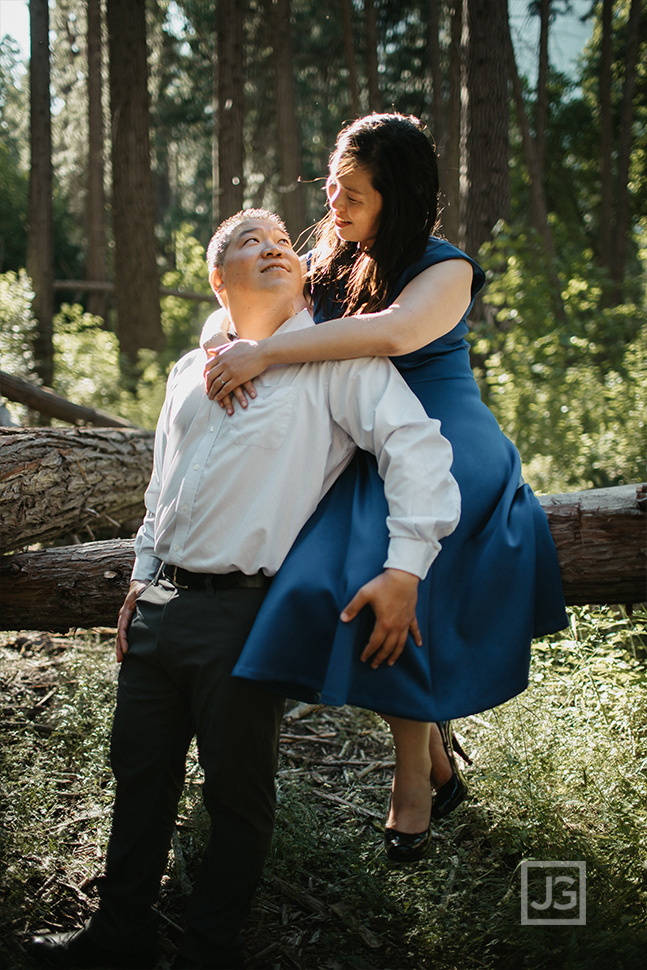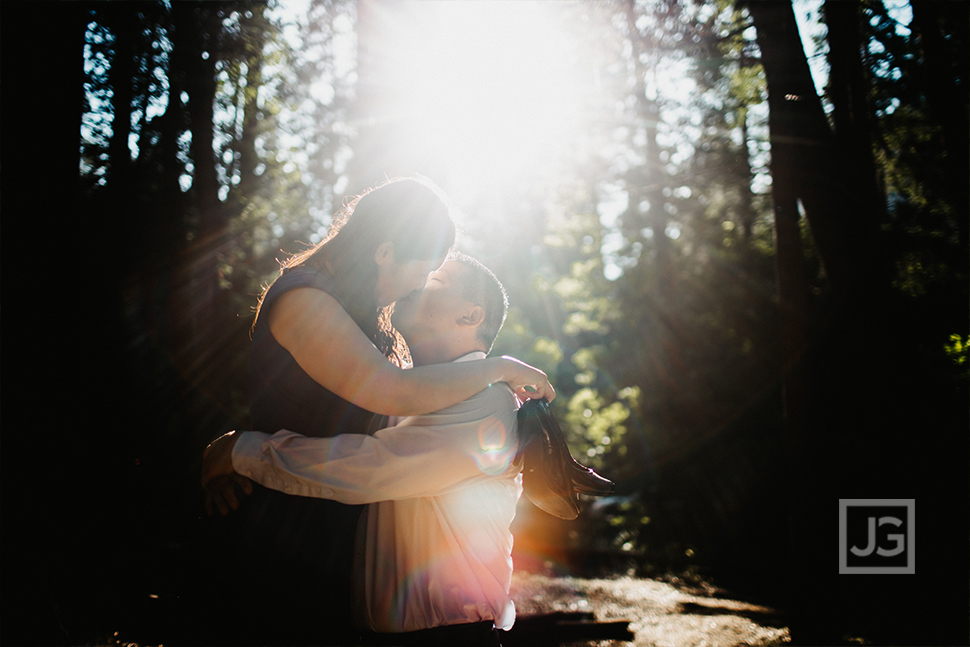 Yosemite Cliffside Engagement Photos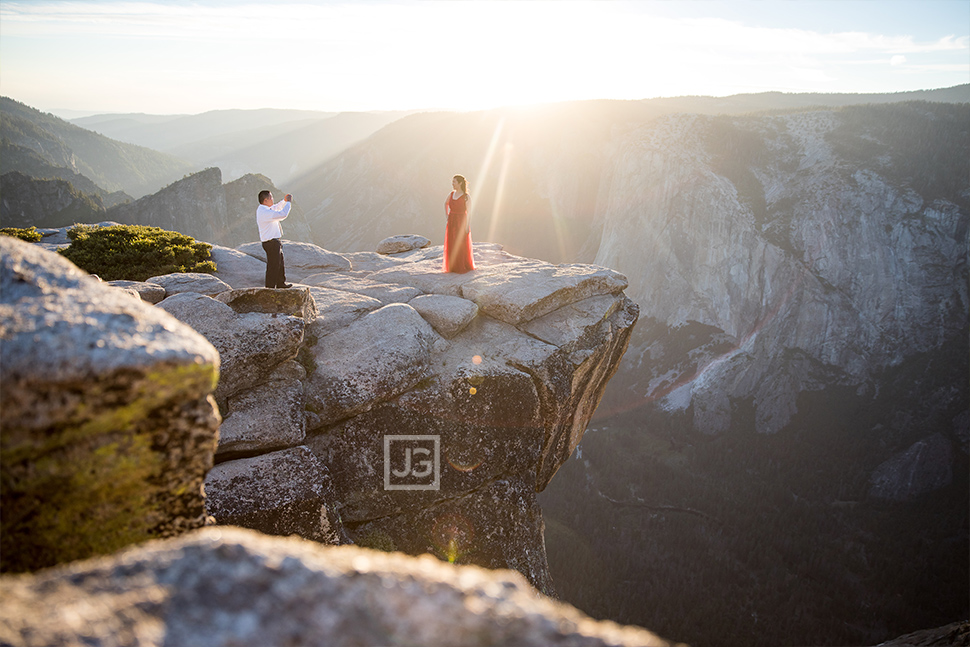 Engagement Photography on a Yosemite Cliff
We then proceeded up to the rim of the towering cliffs that surround Yosemite valley. We caught the sunset from there, watching as the lowering sun cast a large shadow over the whole valley. Here is a cute moment of our groom taking a photo of his soon-to-be bride, right before I started my engagement photos on the cliffside. Note that we take safety extremely seriously, and every shoot we do we make sure that our couples aren't in any danger. The photos may look dangerous, but are safe with proper precautions, advisement, and attitude.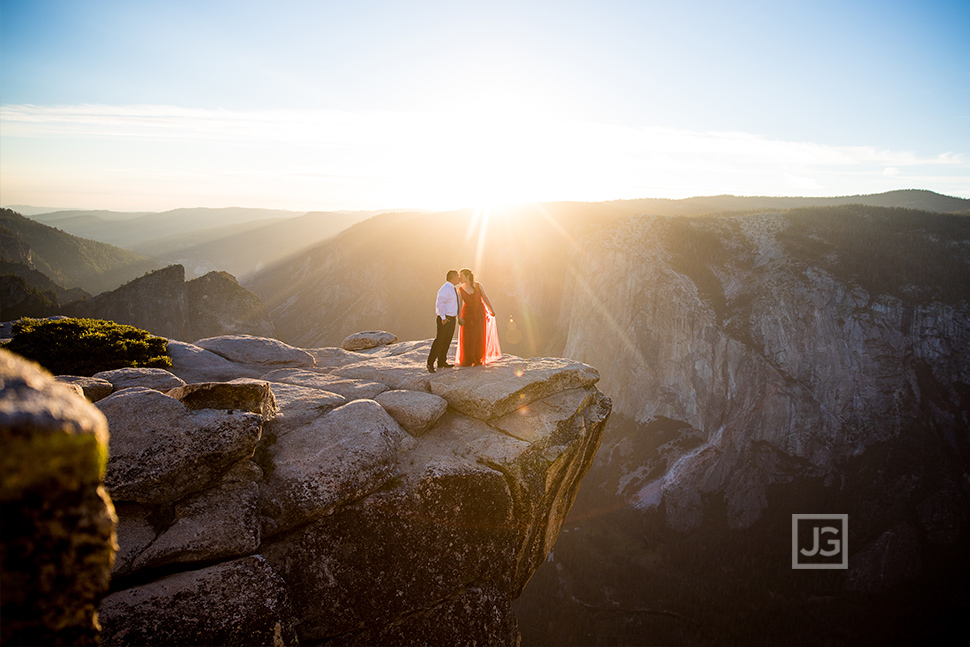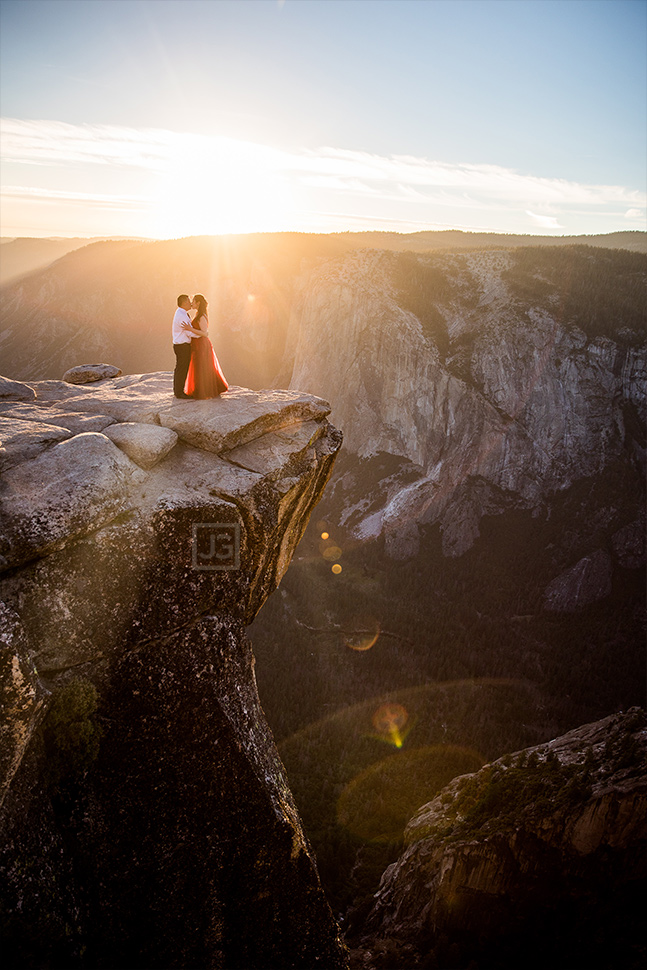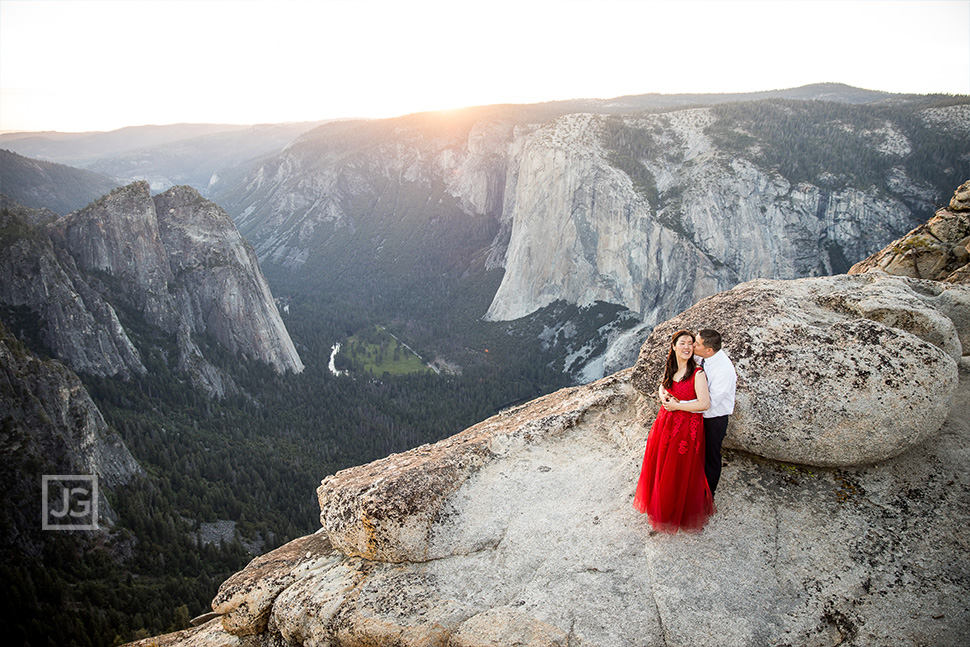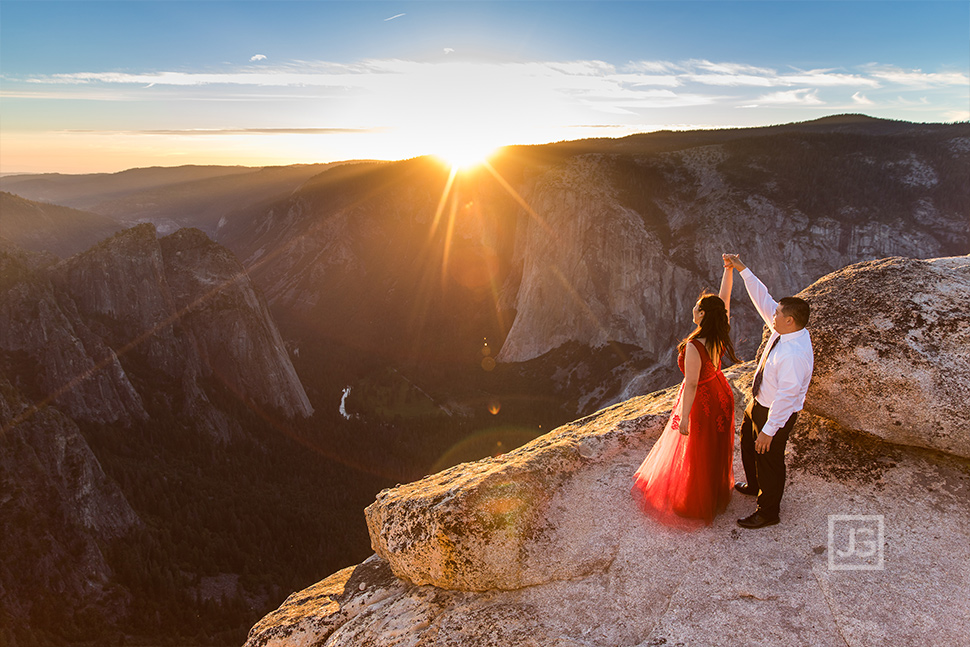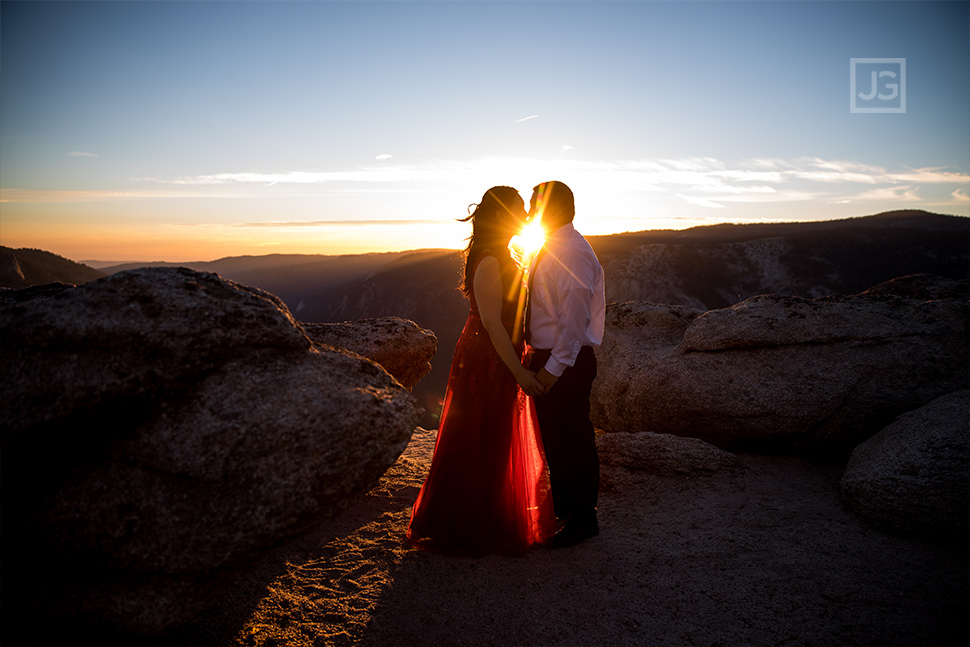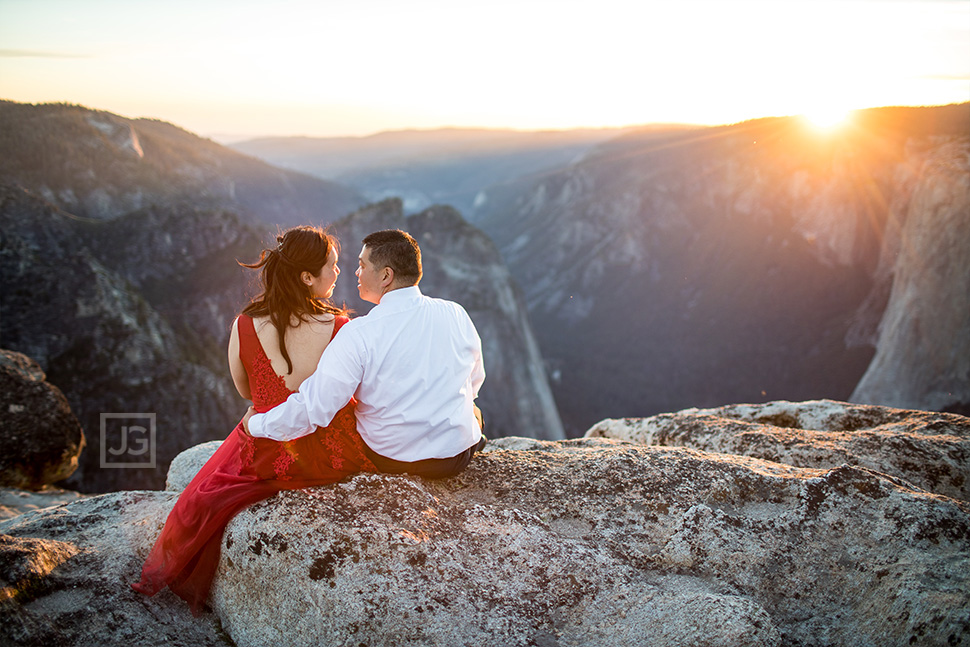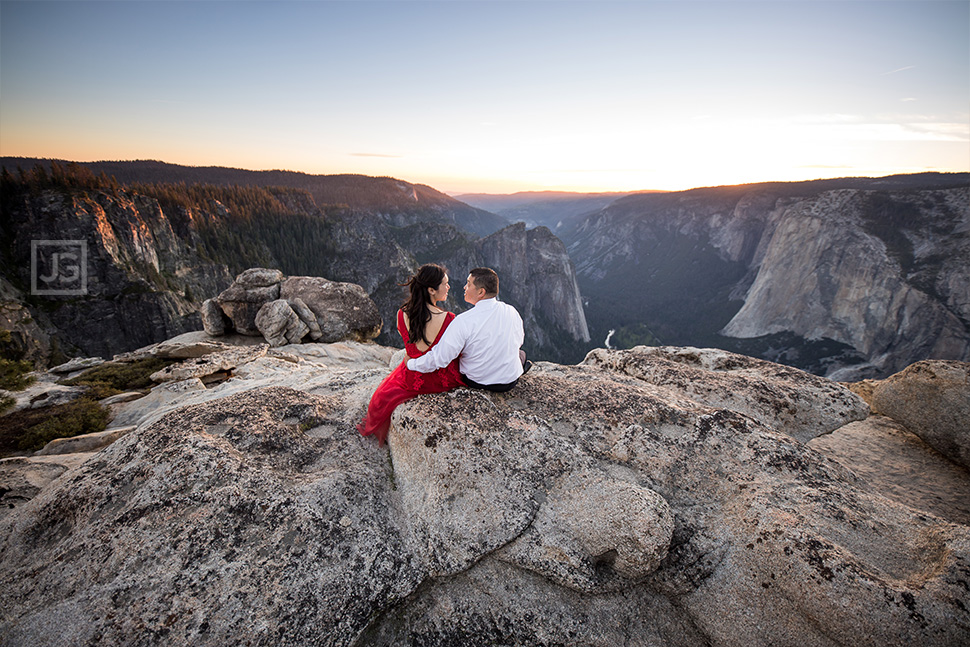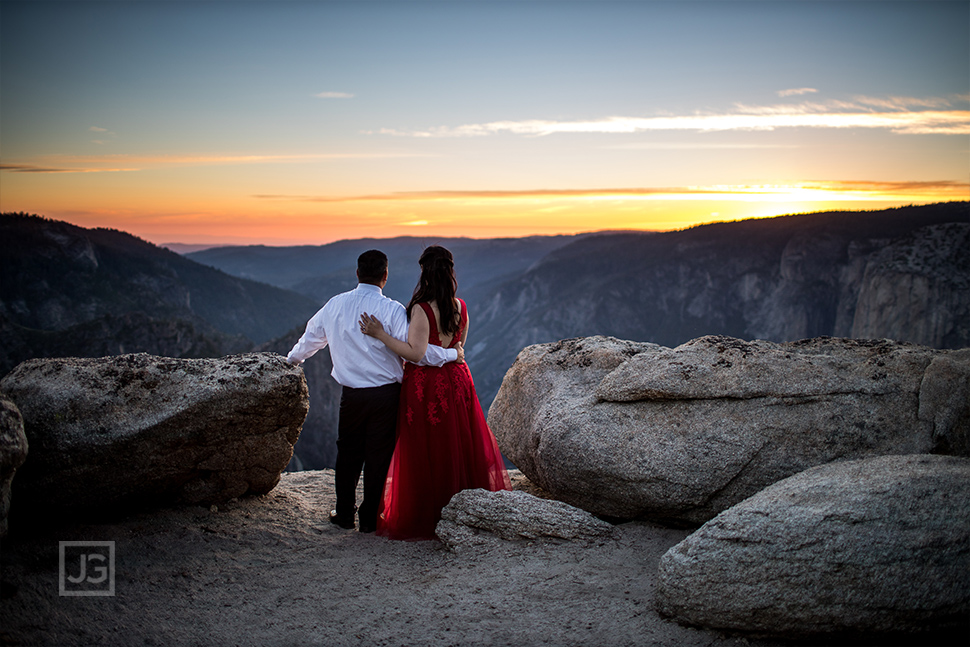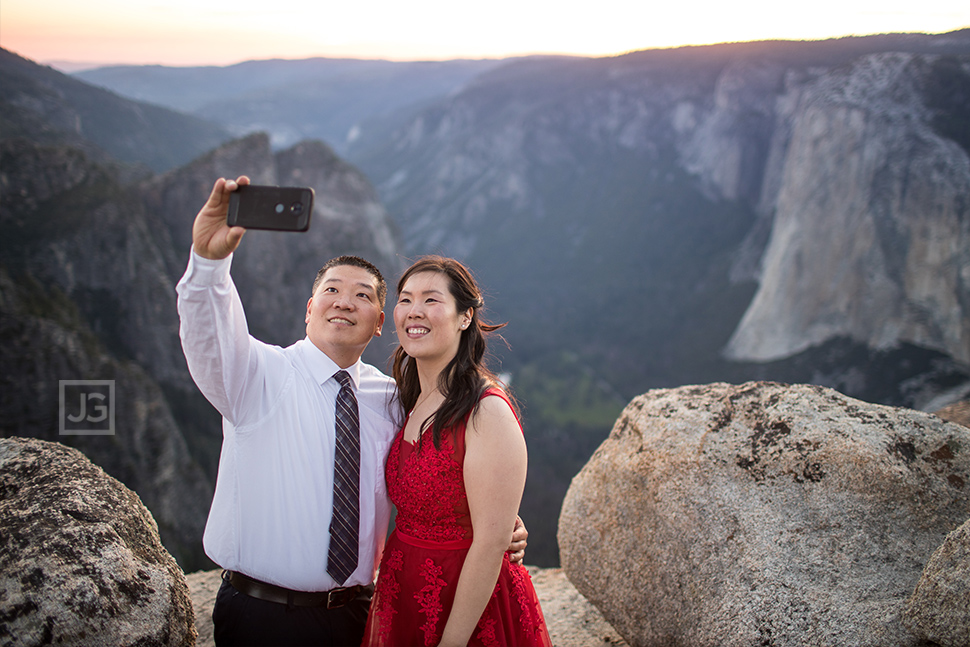 Check out the rest of our wedding photography blog!
Make sure to check out the many other examples of engagement and wedding photography with the Milky Way that we've done. We are experts in capturing this unique and stunning style of photos. We also love shooting at national parks for engagement photos, such as Sequoia National Park, Joshua Tree National Park, and in this case Yosemite National Park.
You can also find out our more recent work on our Instagram feed:
Online Prices and Packages
Make sure to look at our online pricing and packages page for weddings. We like to keep everything transparent and simple. Watch out for the typical wedding sales process that uses bait-and-switching and/or upselling.