Doris and Jason's love story started as a high school love story.  I've always love hearing stories about high school love stories… so sweet!!  It was junior year of high school and Jason had just moved from Rosemead to Arcadia.  He was the new kid in Arcadia High who didn't know anyone.  Over time, Jason stopped being the new kid and just became any other kid. A mutual friend of theirs wanted to play matchmaker and decided to set them up.  Doris's initial impression of Jason was lukewarm so they started with being friends.  One day, Doris invited some of her girlfriends over to hang out at her house.  Jason happened to be there, so they string him along.  Poor Jason had no idea that guys weren't allowed over.  When Doris's mom came home, he found himself being shoved into a closet and told to shut up.  He was very quickly discovered by Doris's mom whom had already seen Jason's shoes by the door. The closet door was pulled open to reveal Jason standing awkwardly in it.  BUSTED!! LOL But let's read to see our Los Angeles Arboretum engagement photography session!
After a year of being friends with Doris, Jason knew that it was time to let Doris know how he really felt. He brought some friends to her house for moral support, and confessed his love for her. And Doris' reaction??? Well… it was quite unforgettable!! She laughed and ran out of the room!! When she returned, Doris told him that a part of her likes him but she didn't want to ruin their friendship. Poor Jason! He didn't give up though!! While watching "Scooby Doo" in the theater one day, Jason mustered up all his courage (again) and asked Doris to be his girlfriend. This time… she agreed!!
Jason proposed to Doris on their eight-year anniversary and here we are today…
Los Angeles Arboretum Engagement Photography
… their engagement photography at the LA Arboretum!!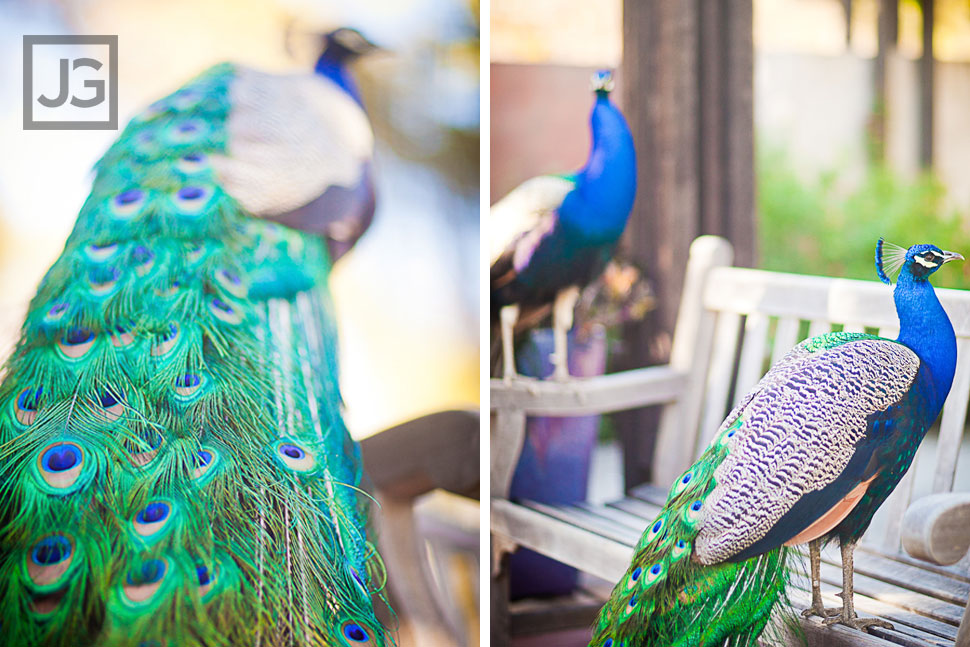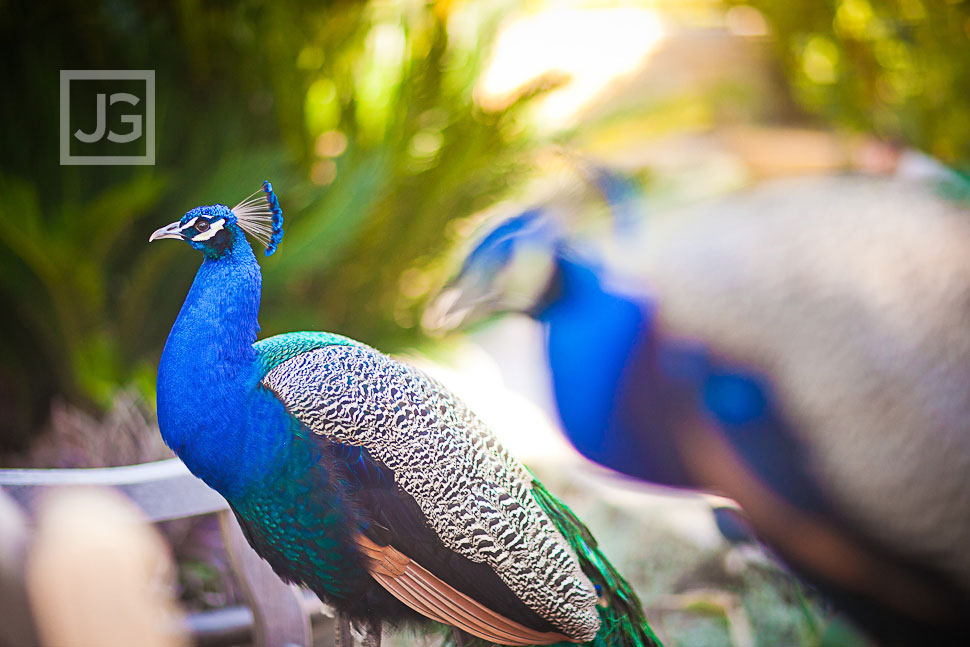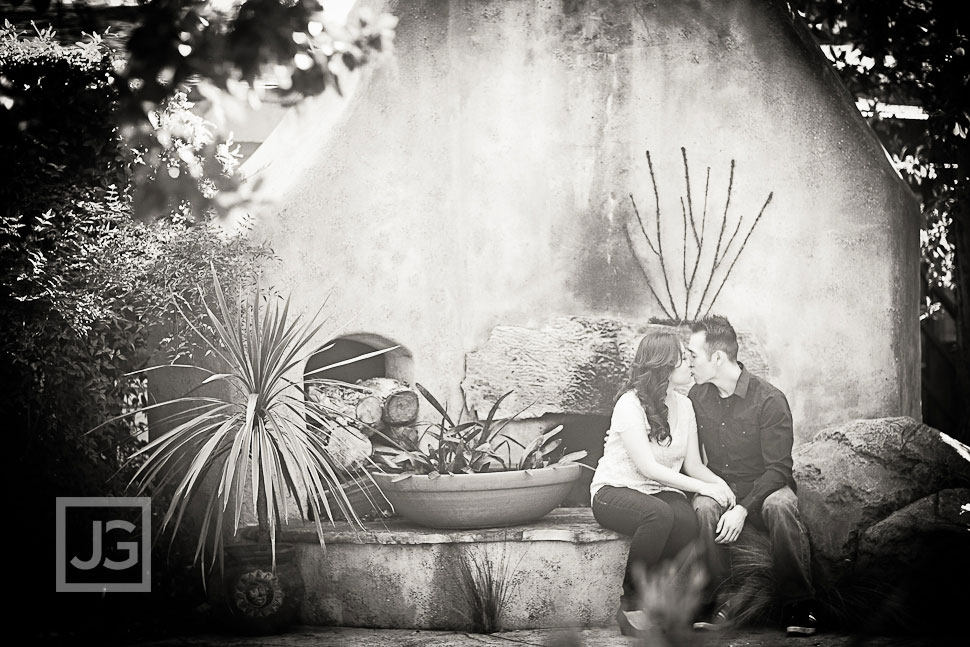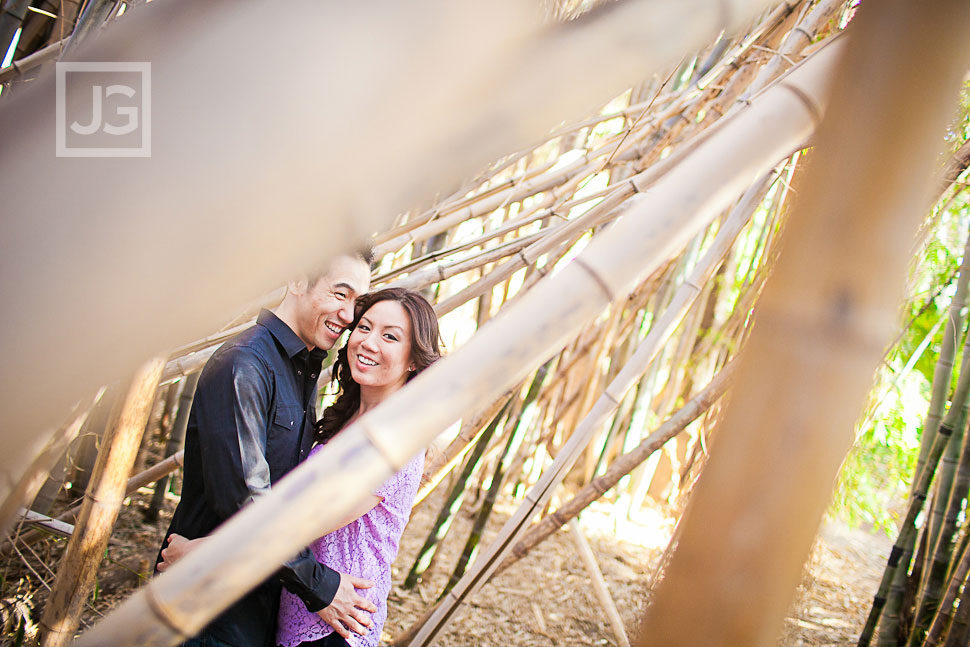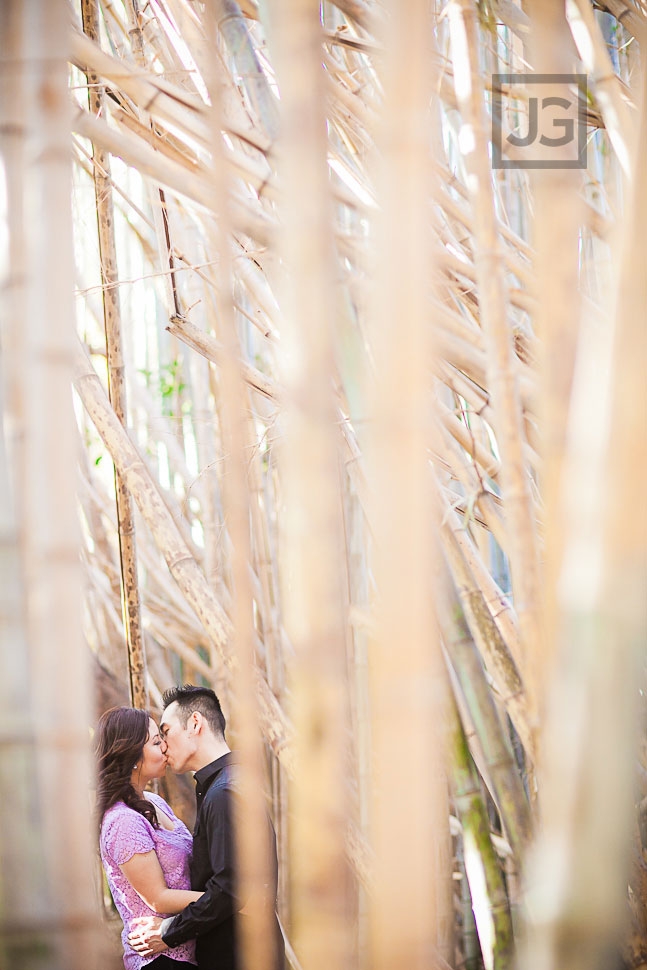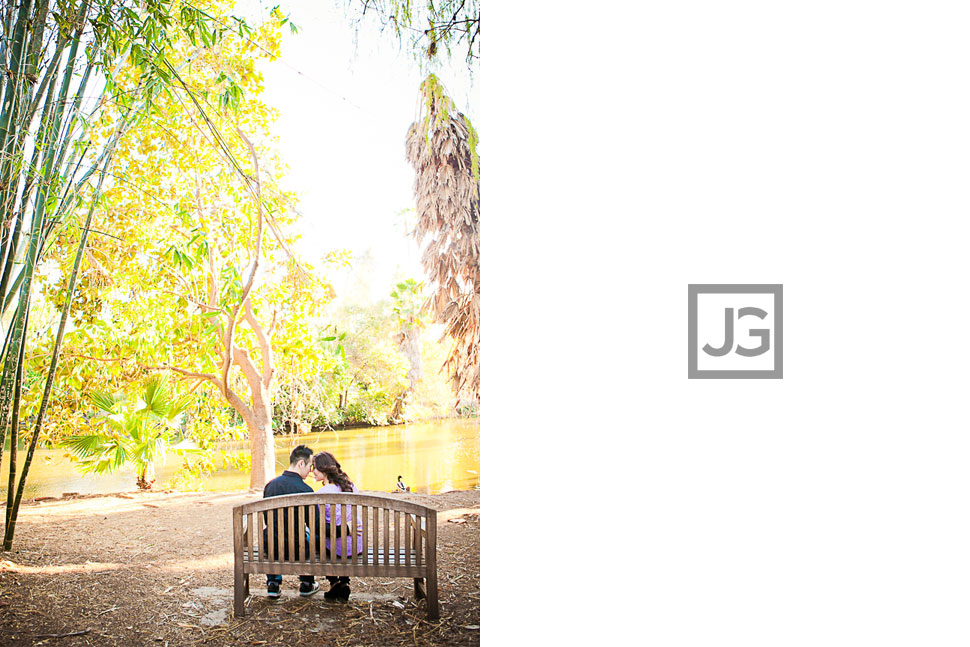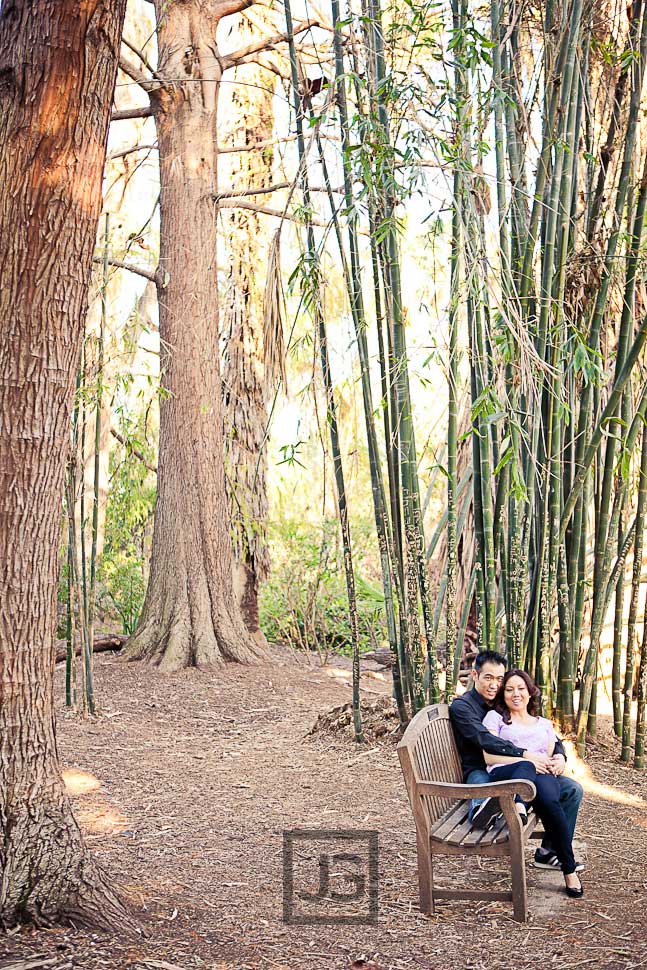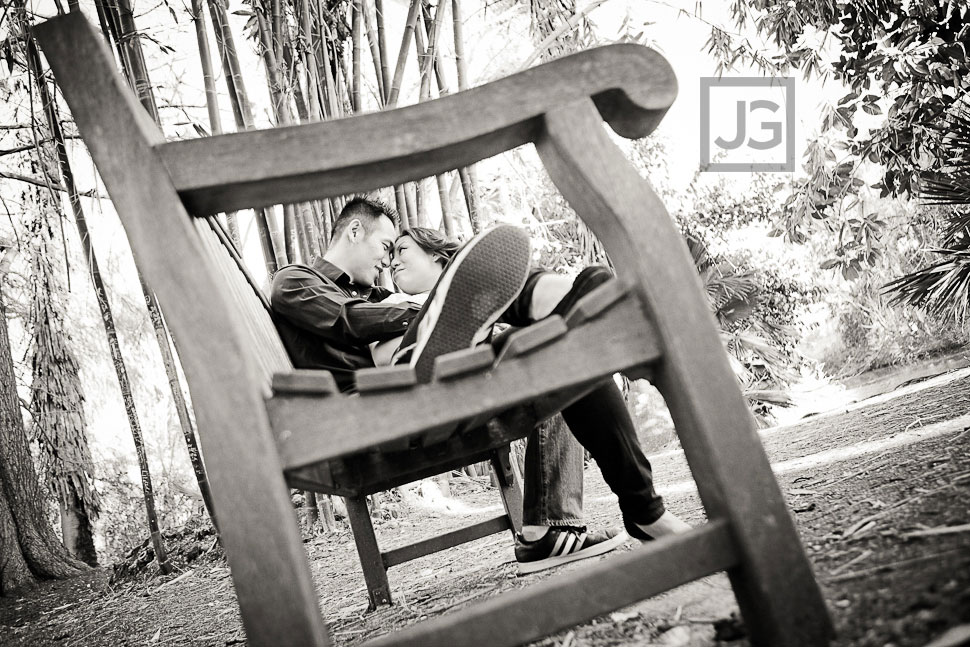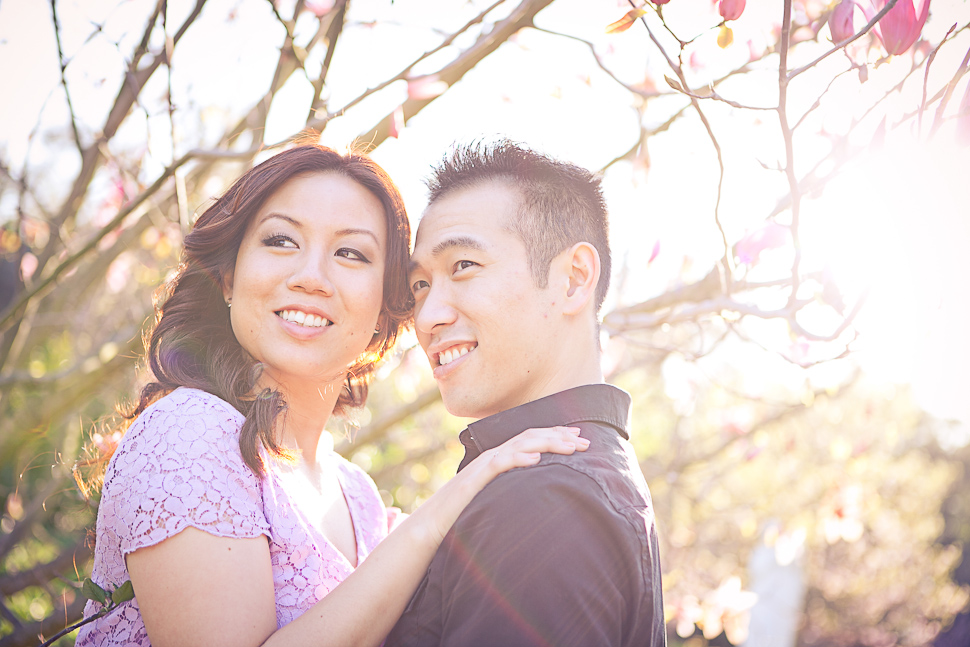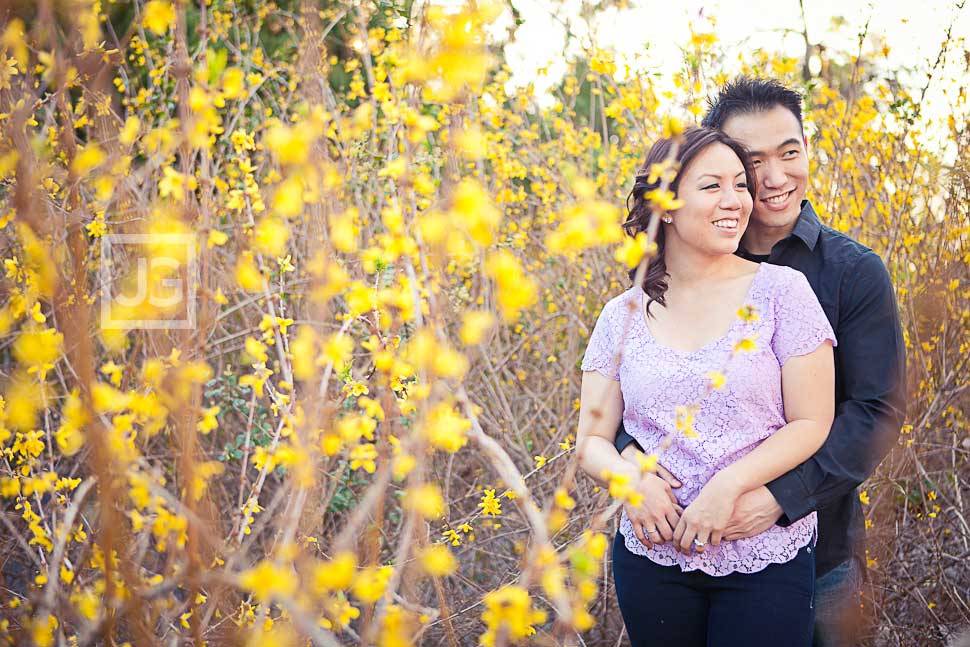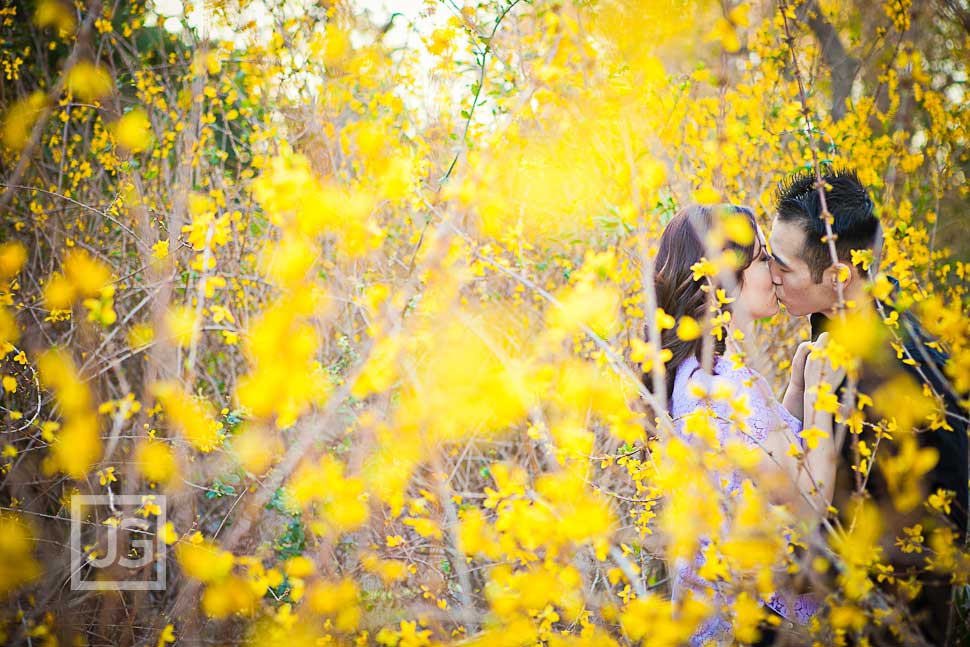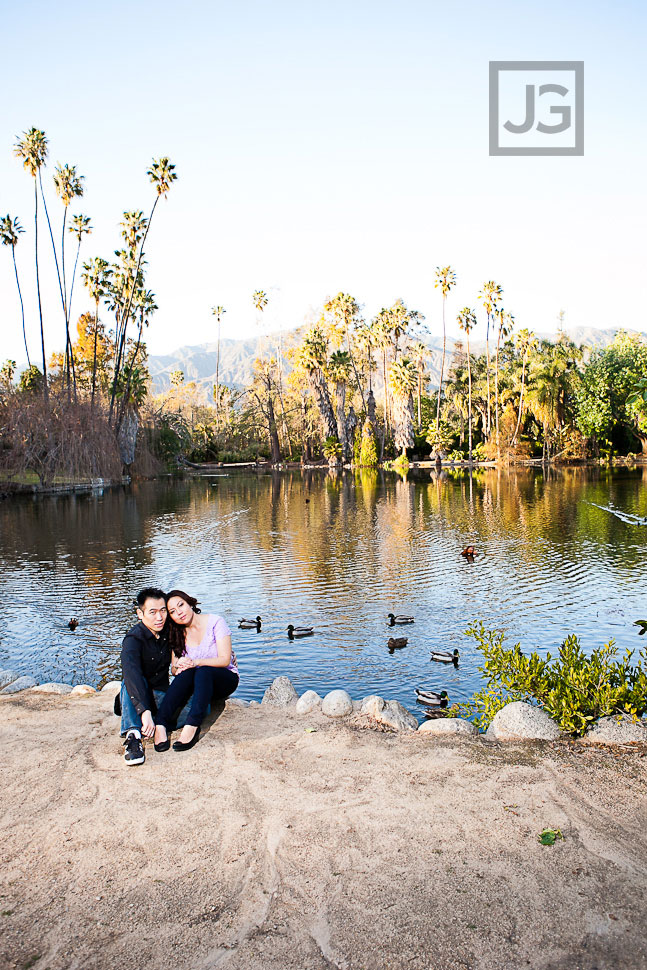 And Photos at Arcadia High School
And since they love story started in high school, we went down memory lane back to Arcadia High School for some photos.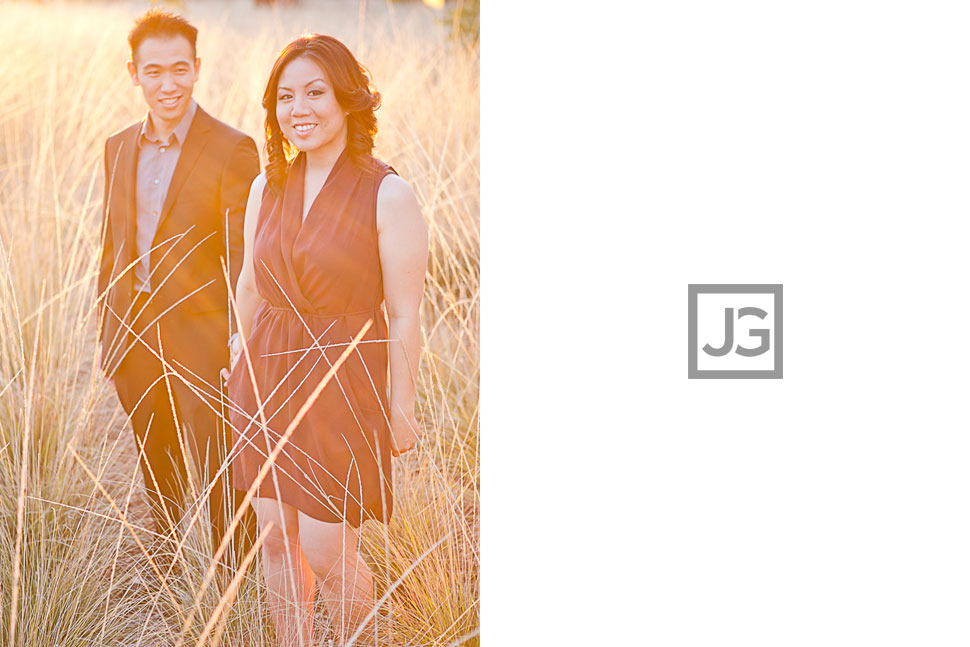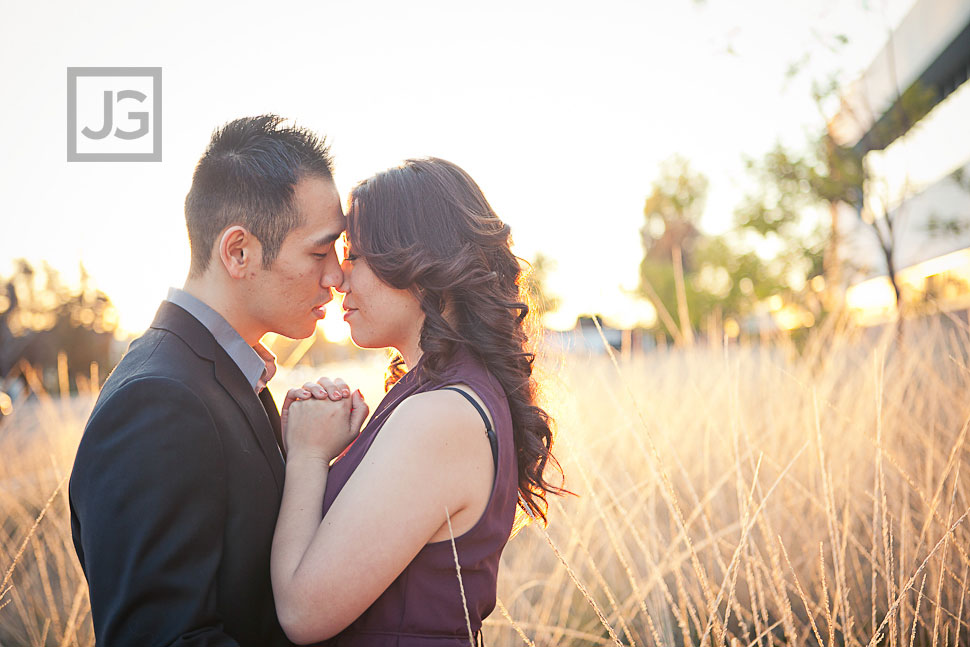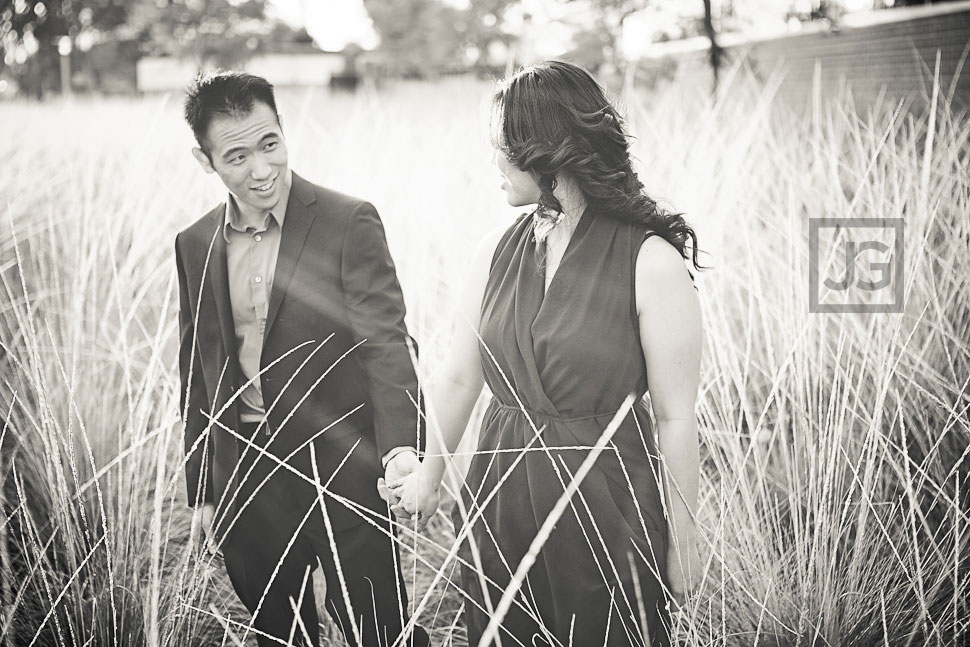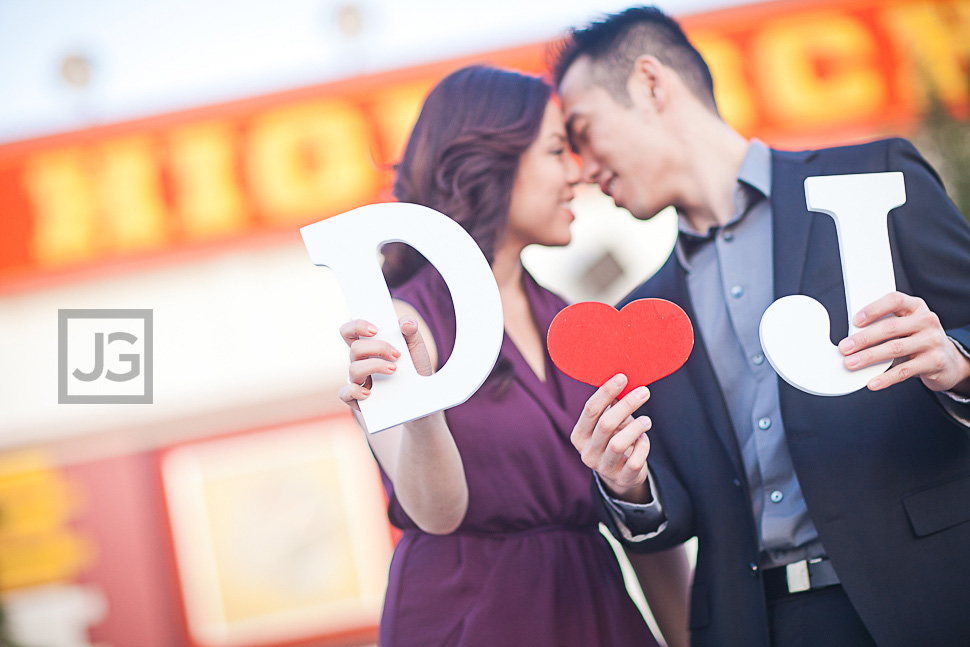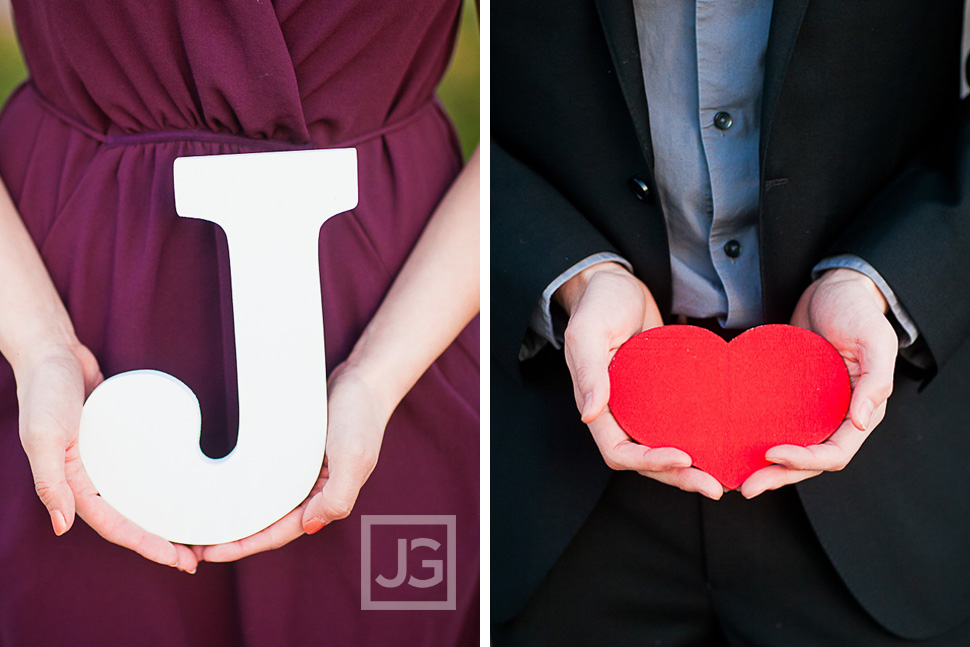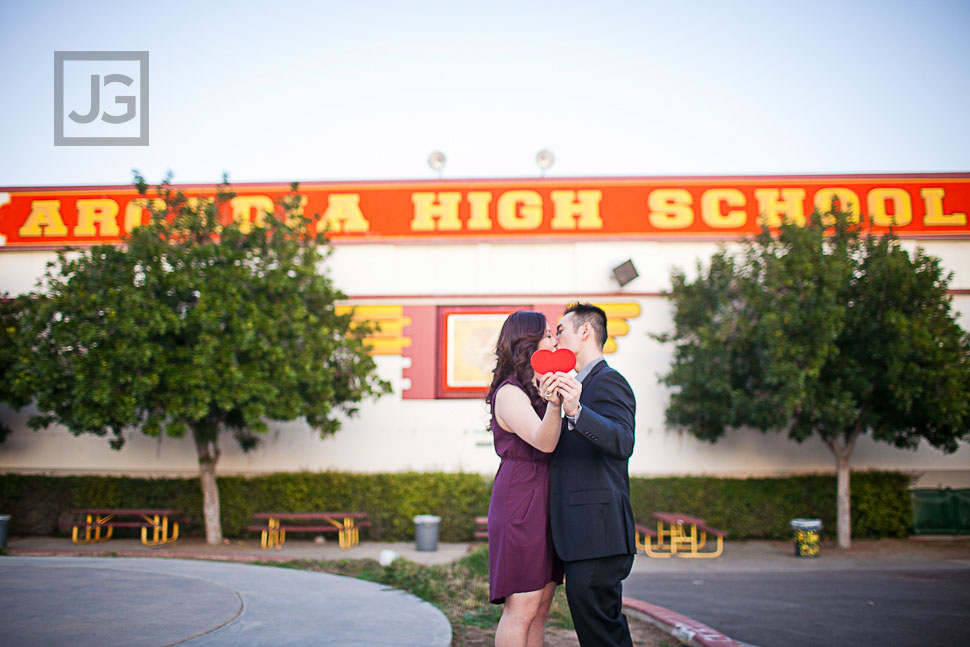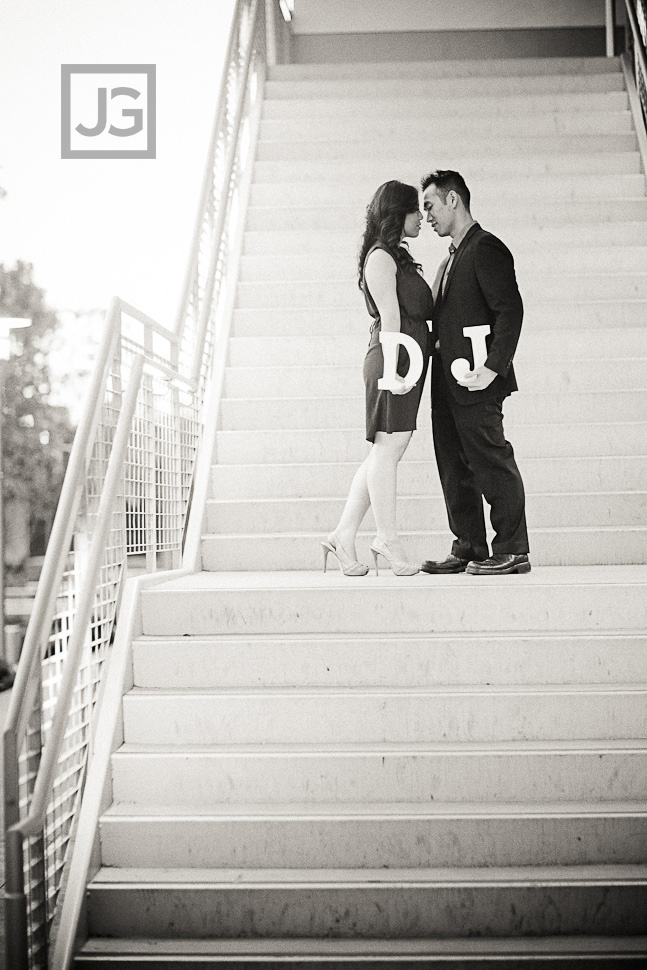 How cool is that to do engagement photos at Arcadia High School, where they first met and fell in love?
Pasadena Engagement Photos
And finally, we ended their engagement photography session at Pasadena City Hall.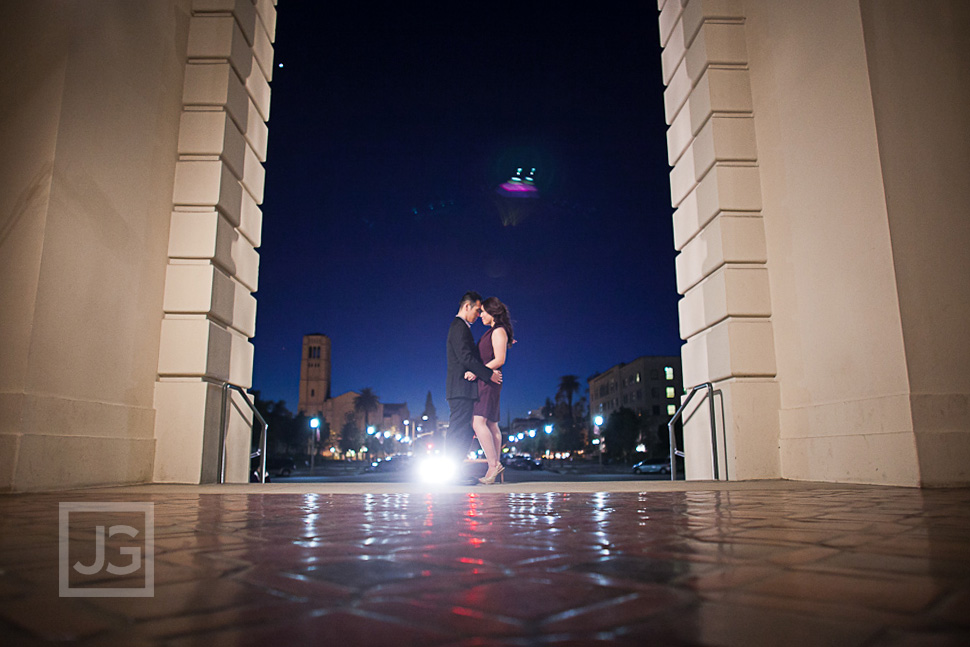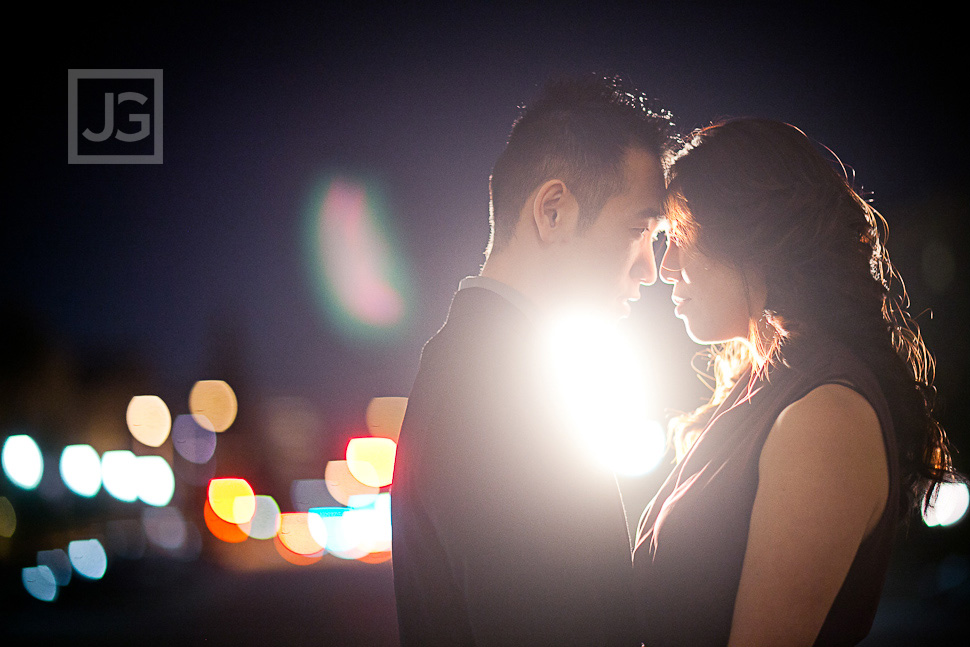 LOVE is definitely in the air!!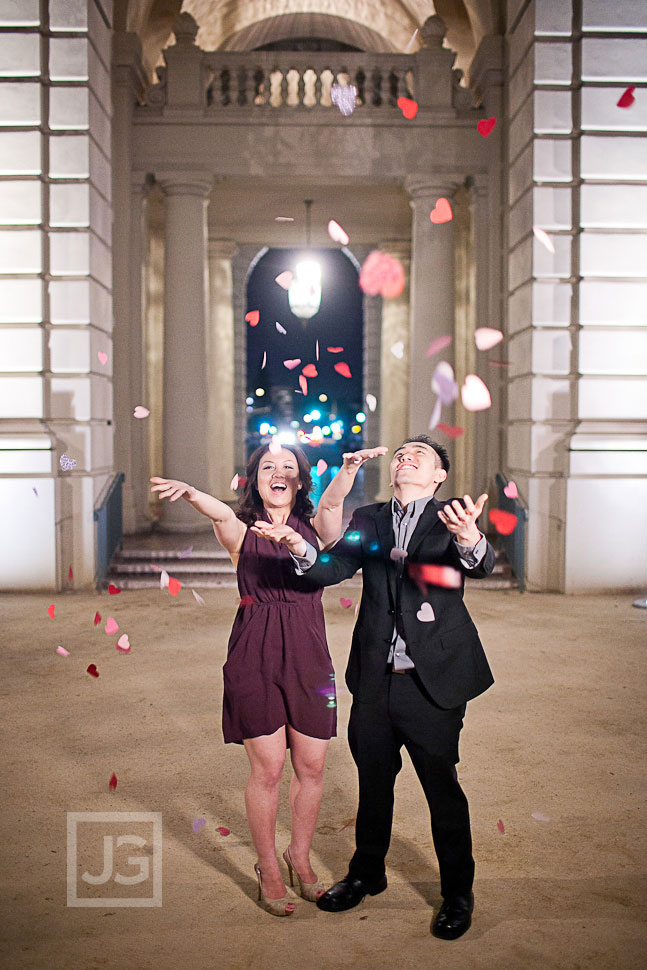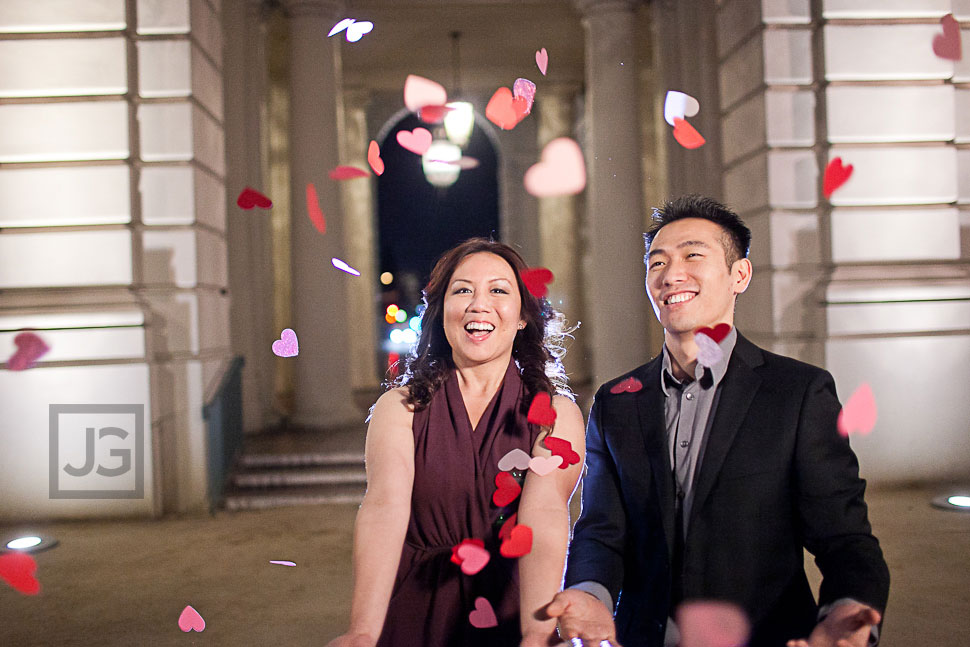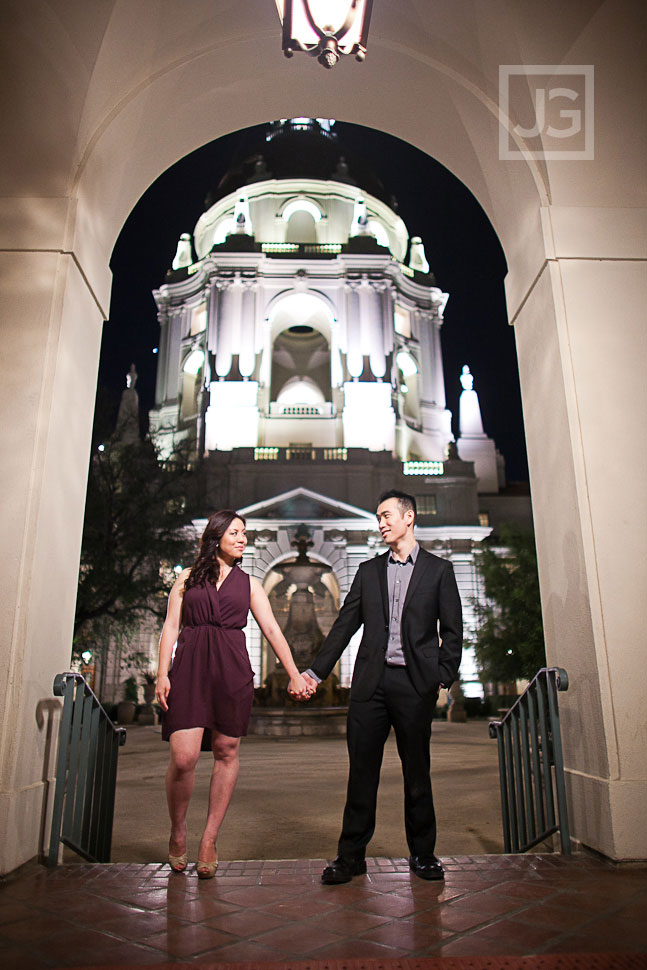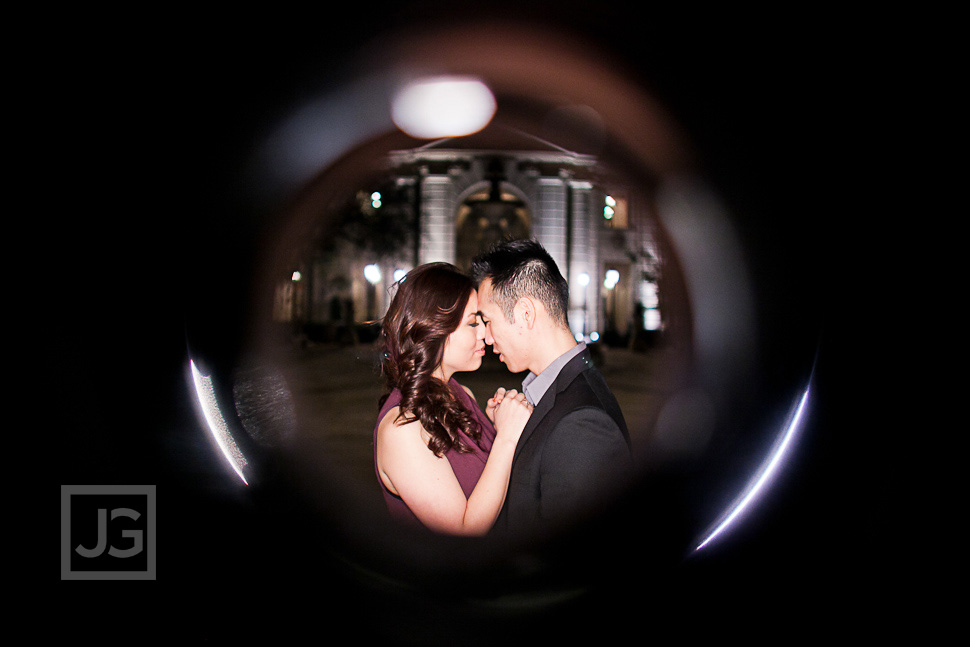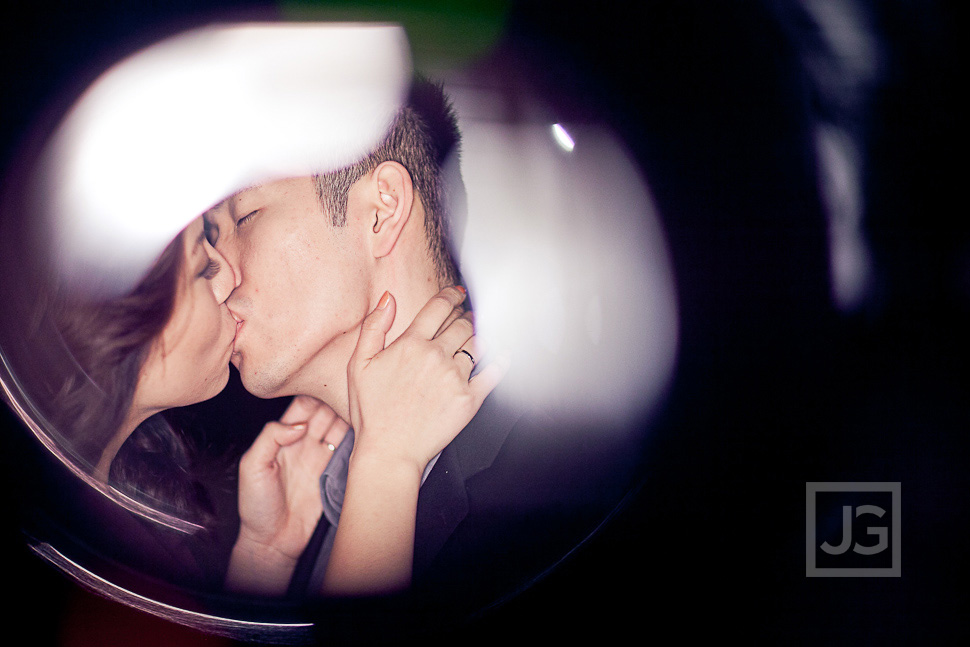 Thank you Doris and Jason for a wonderful engagement session!!  We had a great time getting to know you both and can't wait to photograph your wedding at Pacific Palms next month!!