It's been said that the coldest winter was a summer in San Francisco, but with Jean and Micah it was warm with the enveloping love of an intimate wedding ceremony.  We even were able to take pictures at night to get the Golden Gate Bridge glowing along the San Francisco landscape.  So scroll down to see some San Francisco engagement photography!
Just look at that amazing view of San Francisco at night! Yes, it was a bit chilly, but Jean and Micah were already used to the chilly bite of San Francisco weather. We actually wanted to get astrophotography photos, but the weather was partly cloudy (and worse where we would have done them), so we fell back on some nice night photos with a stunning view of the Golden Gate Bridge.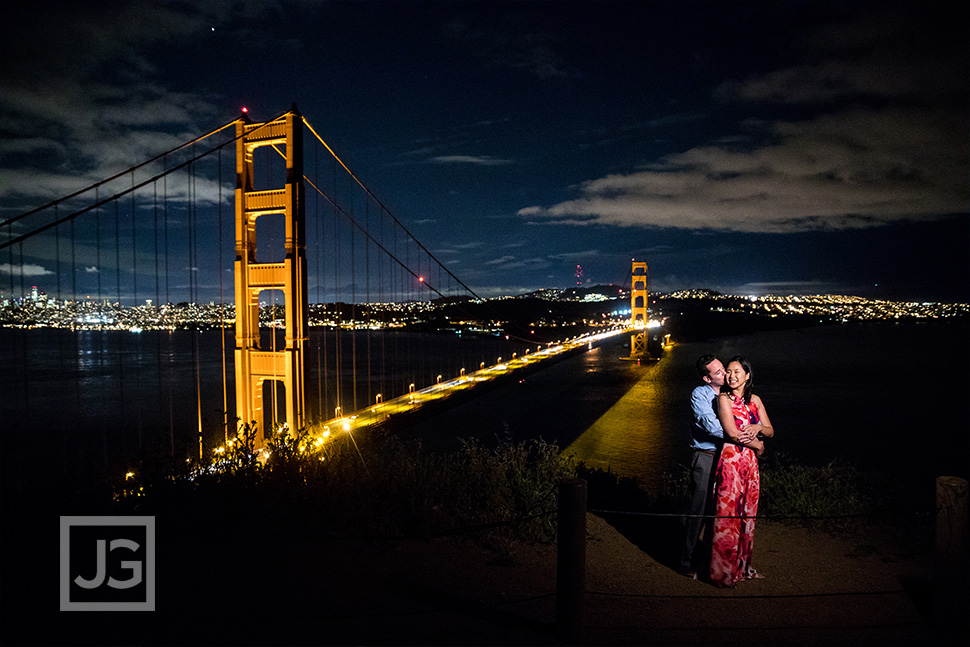 This was an engagement photo session for their wedding later in the year in Southern California, but covering their courthouse wedding ceremony on the same day in downtown San Francisco was a privilege and honor. Here is a cute moment as they waited for their turn to stand before a judge (who was charming and fun), overlooking the expansive interior of City Hall.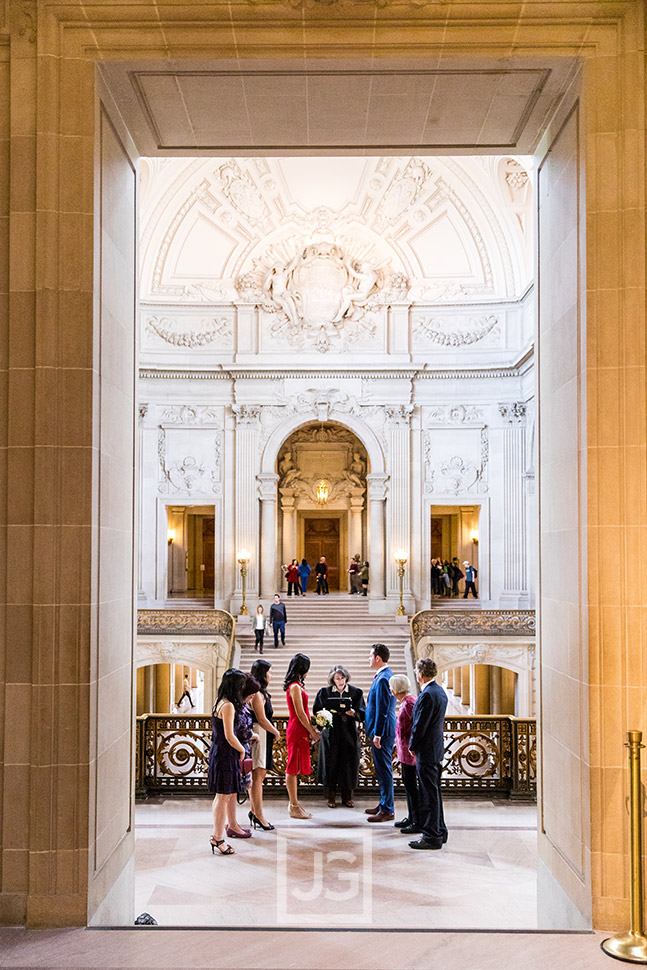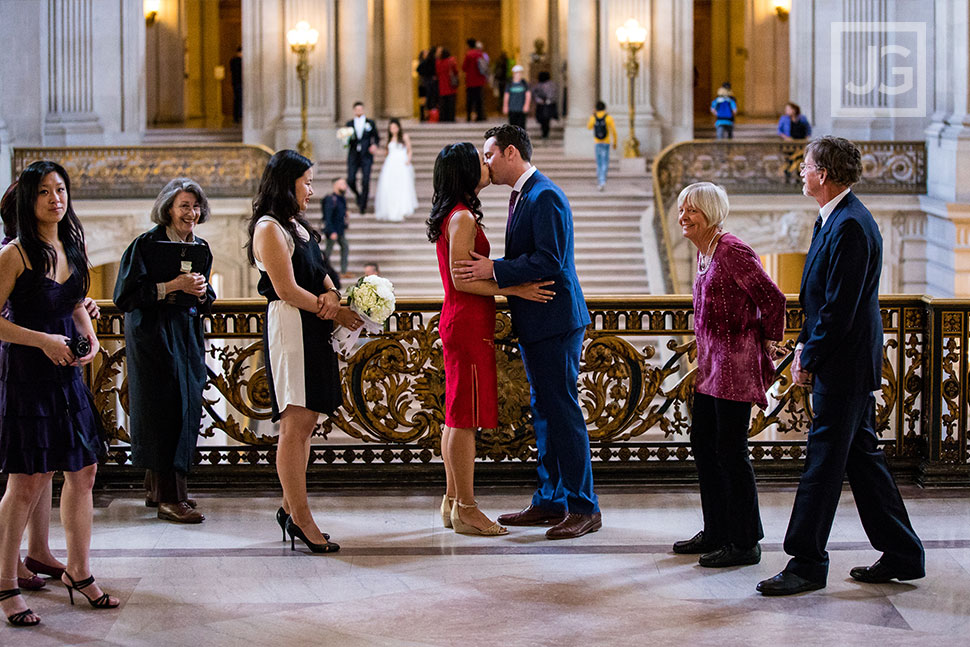 After the courthouse civil ceremony, we proceeded with a couples photo session inside the scenic and iconic San Francisco City Hall. Jean was wearing a beautiful red Chinese qipao (pronounced chi pow).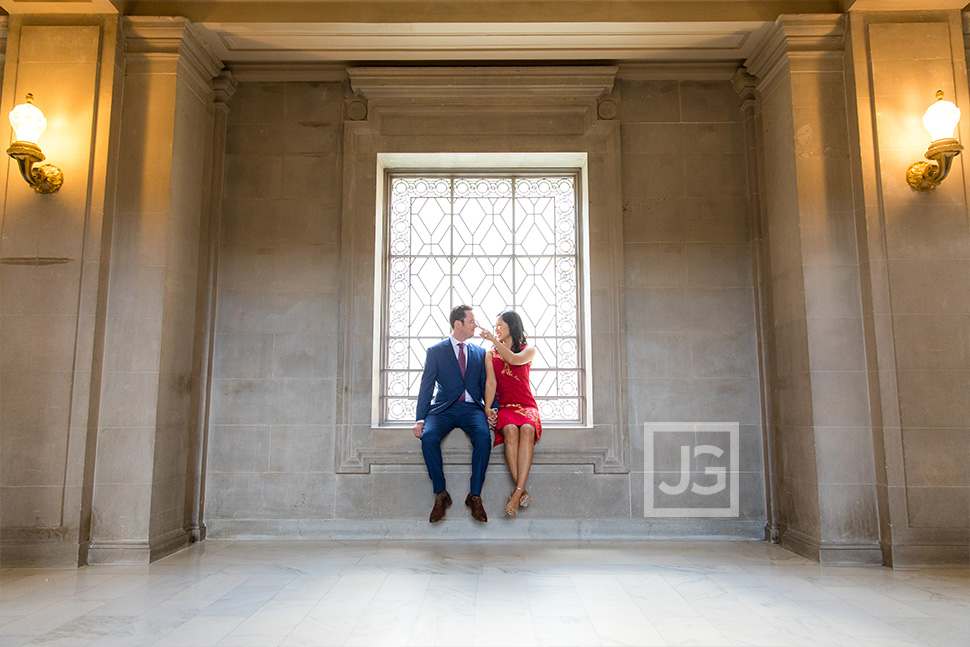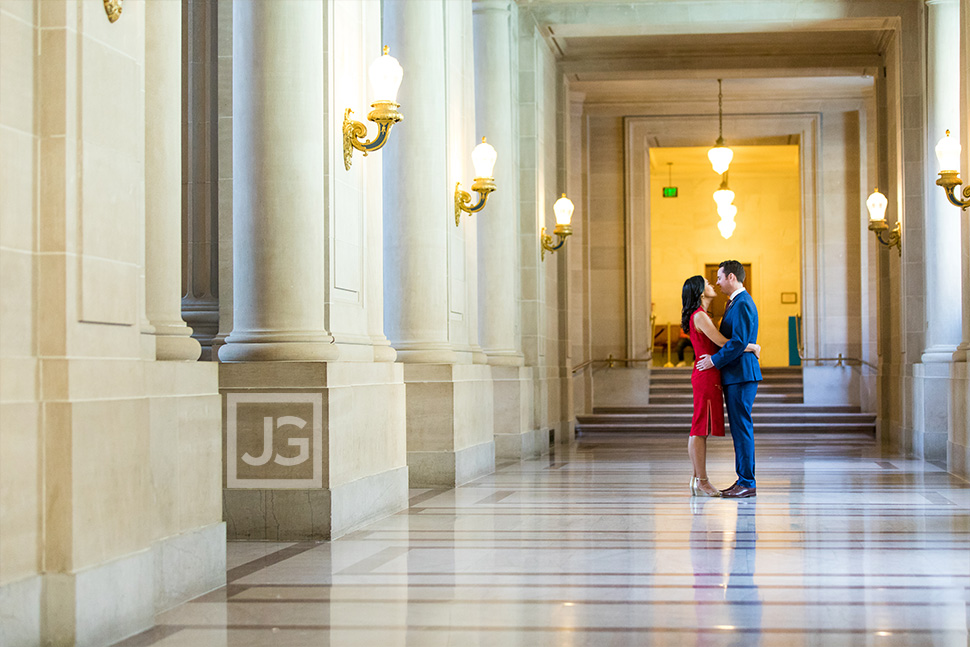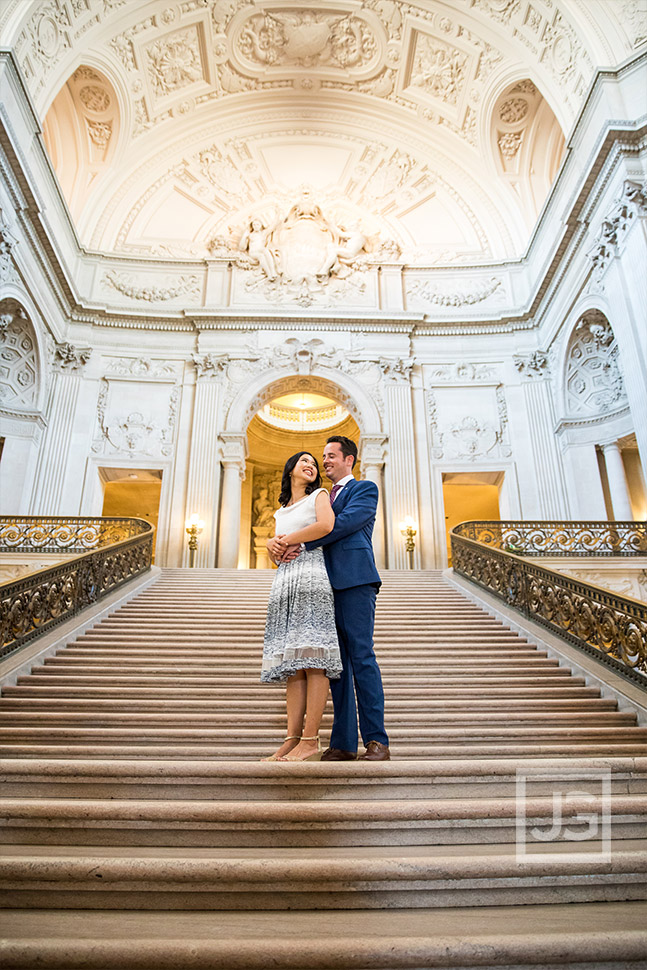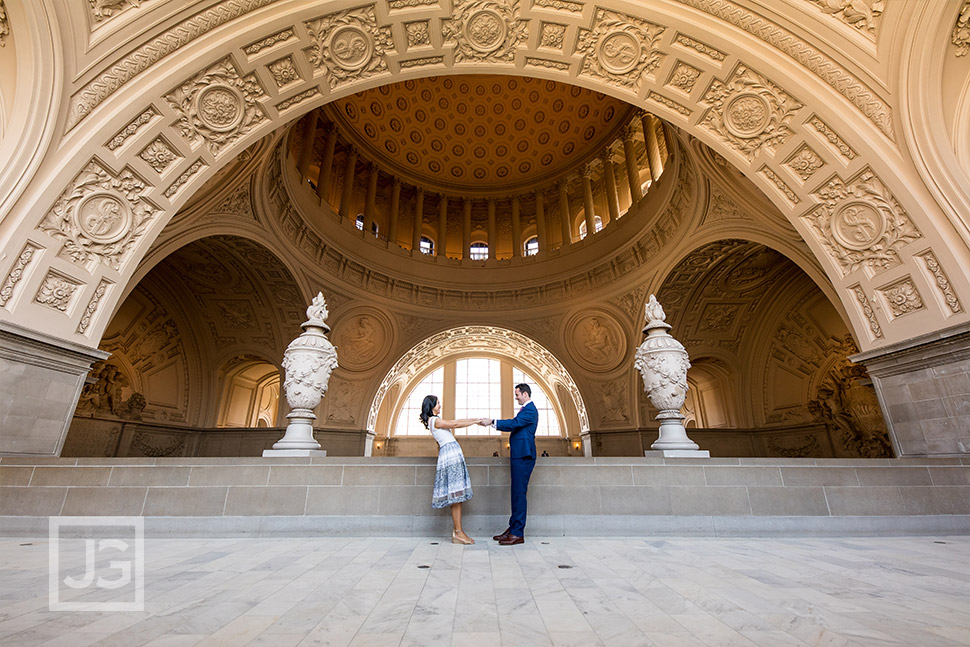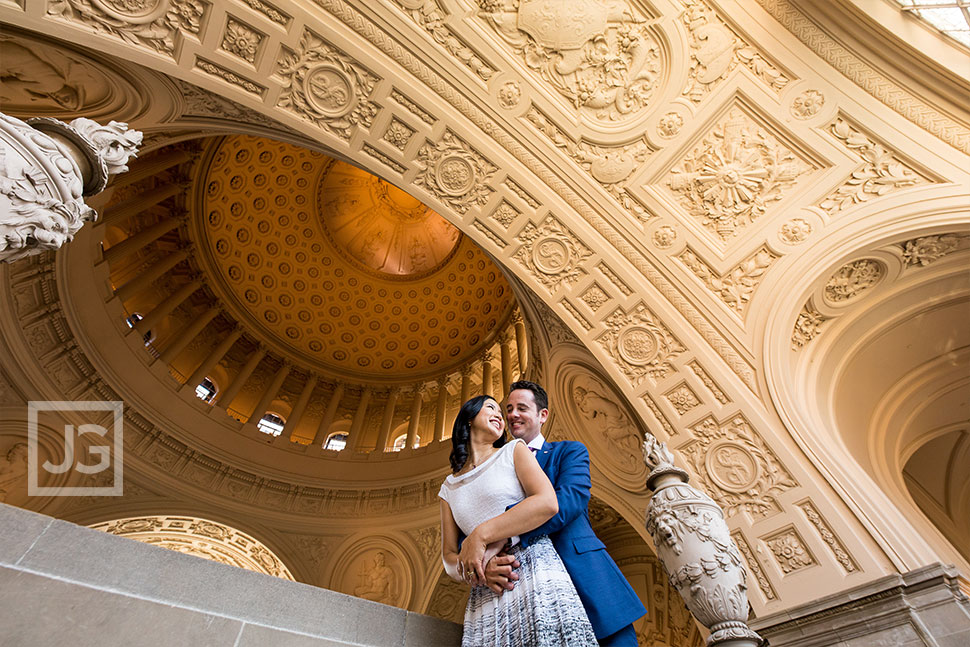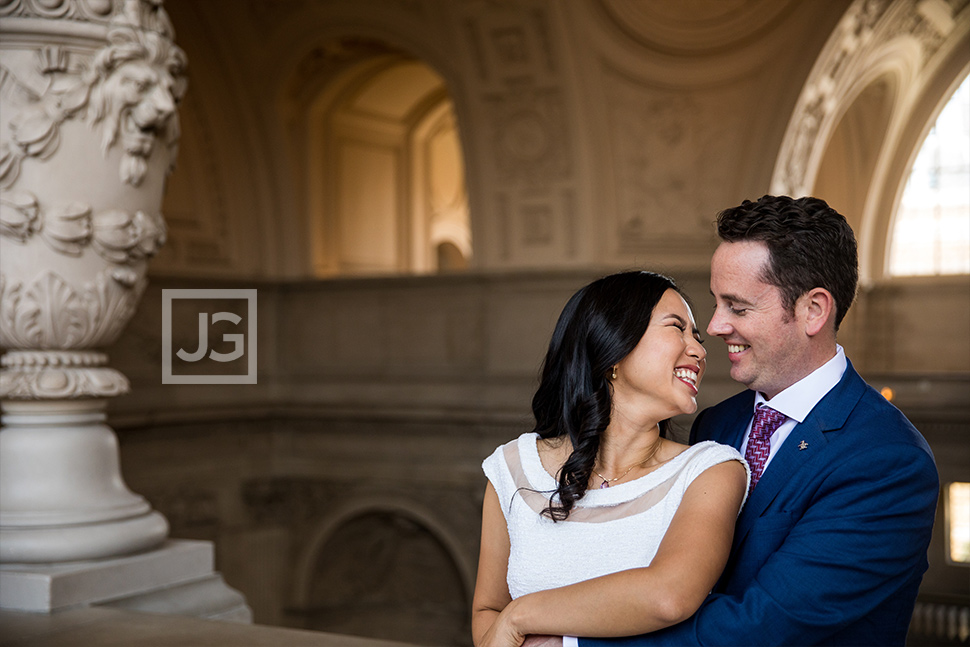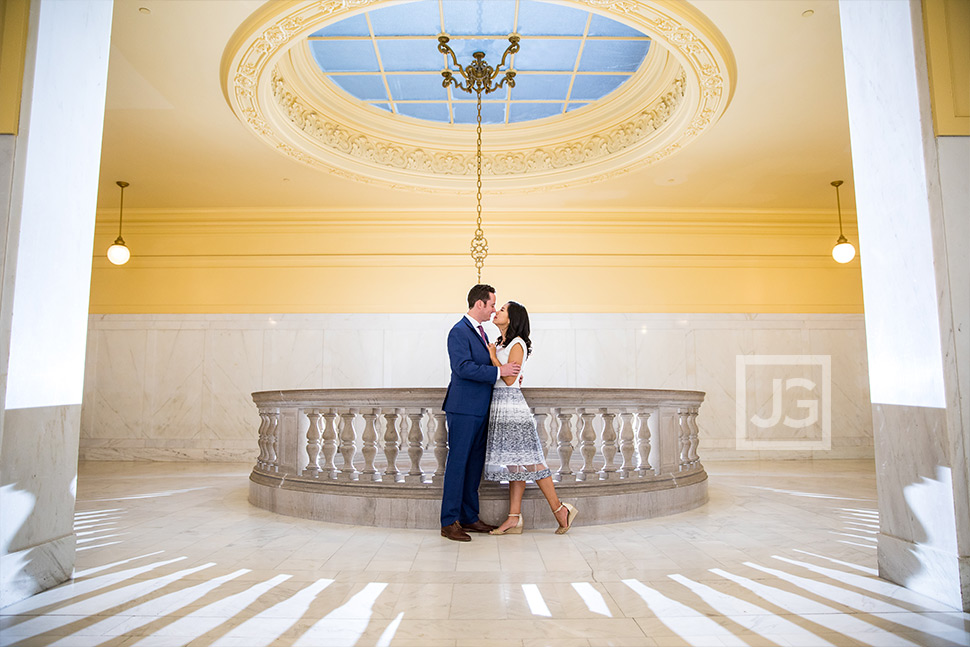 After that we hopped from San Francisco City Hall (courthouse) over to the nearby Baker Beach that has a great view of the Golden Gate bridge.  A beach like this is perfect for San Francisco engagement photography.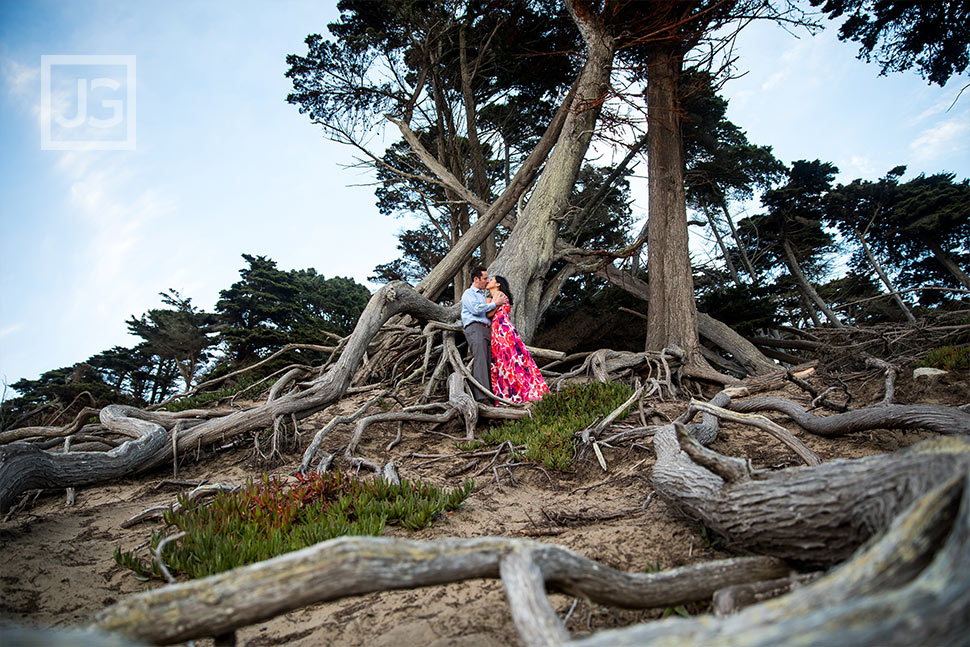 Knowing San Francisco, there is a high chance of a marine layer or fog stealing away a sunset, but luckily we got a tiny peak of the sunset. I love the texture that the clouds give.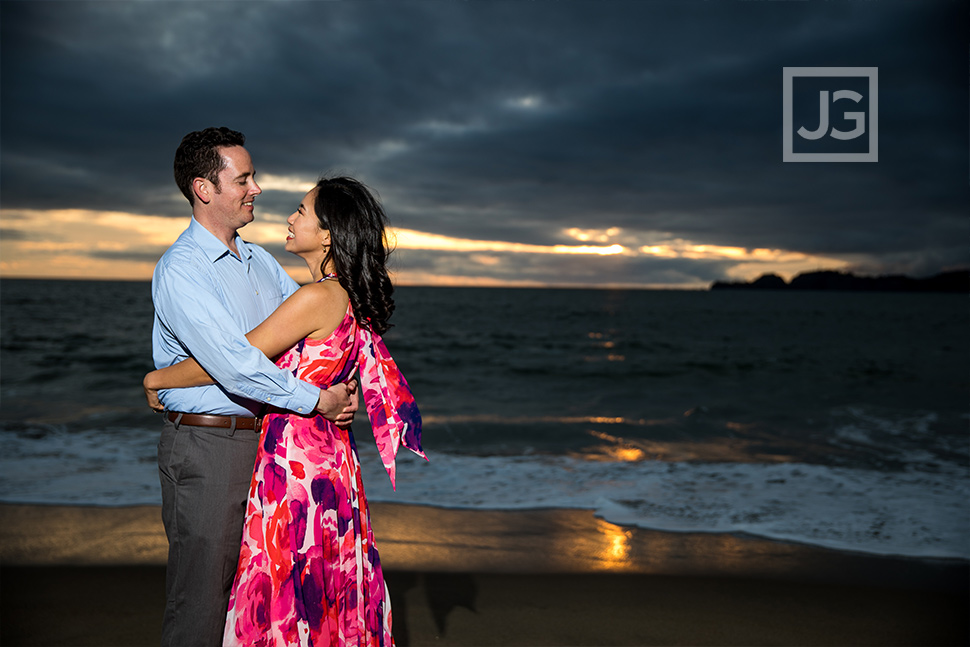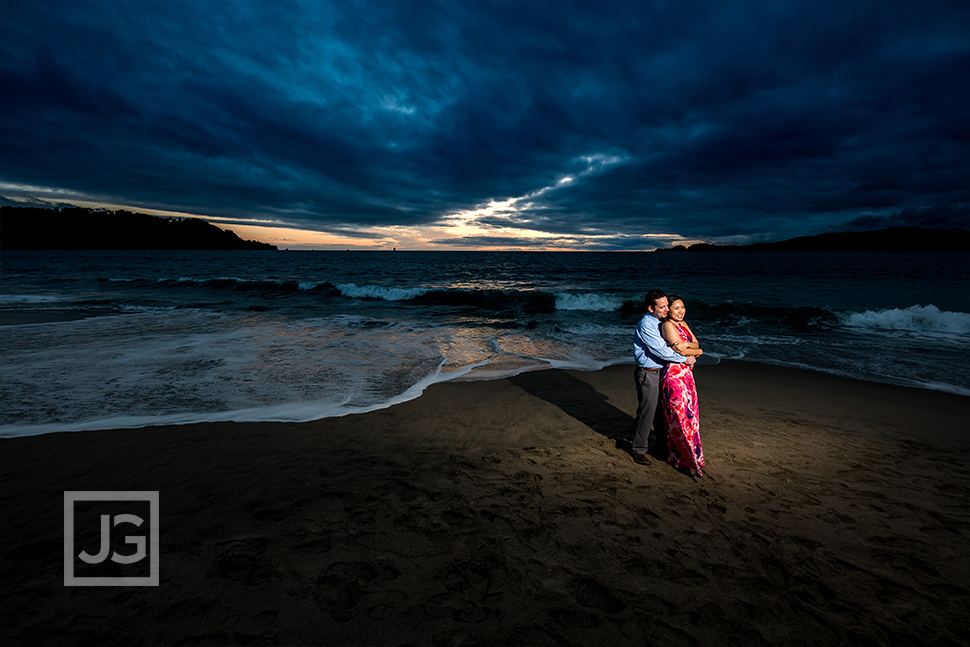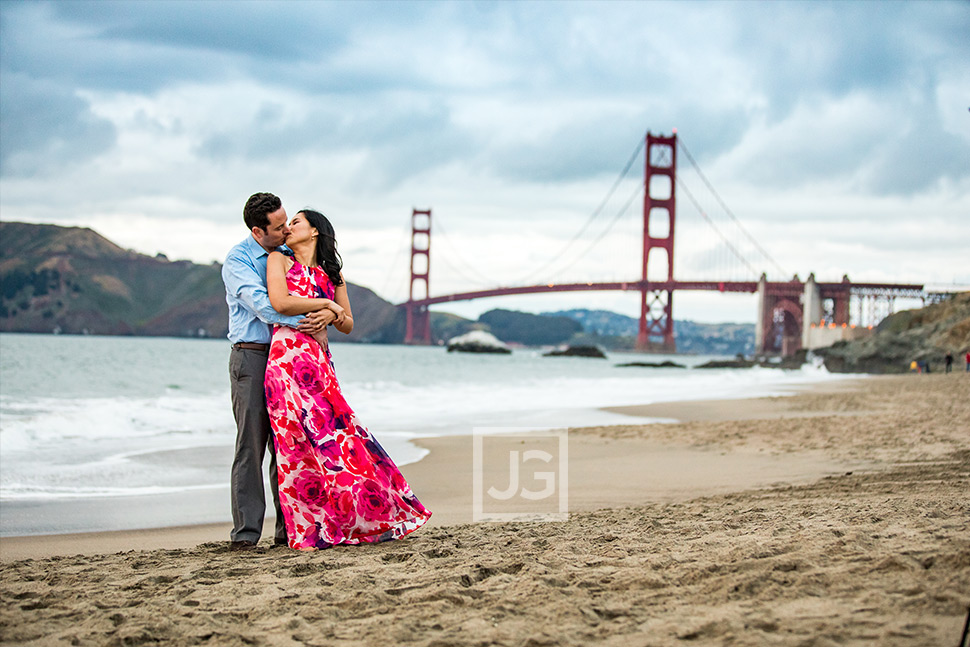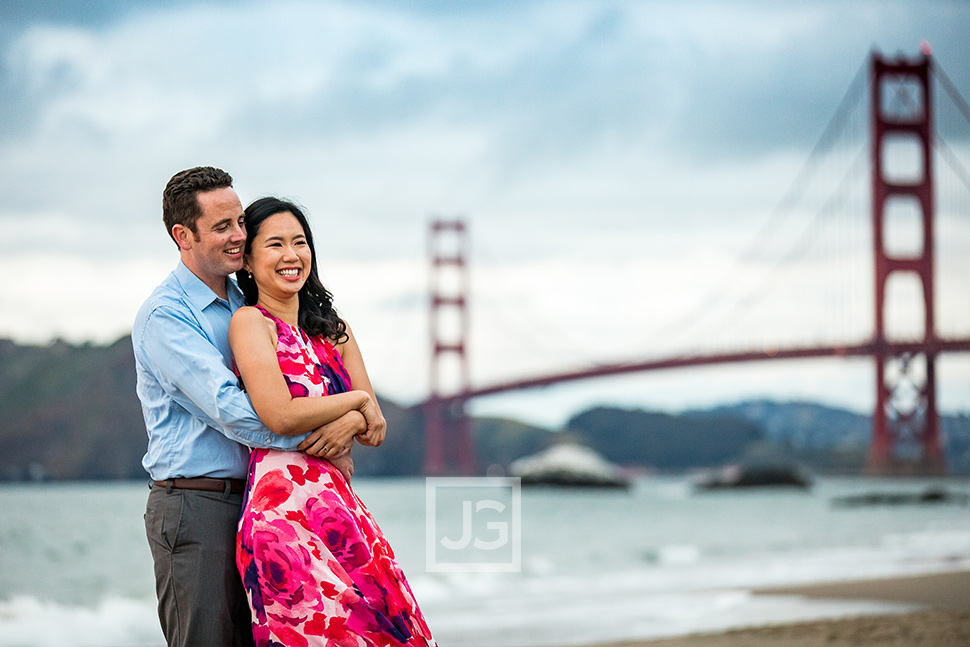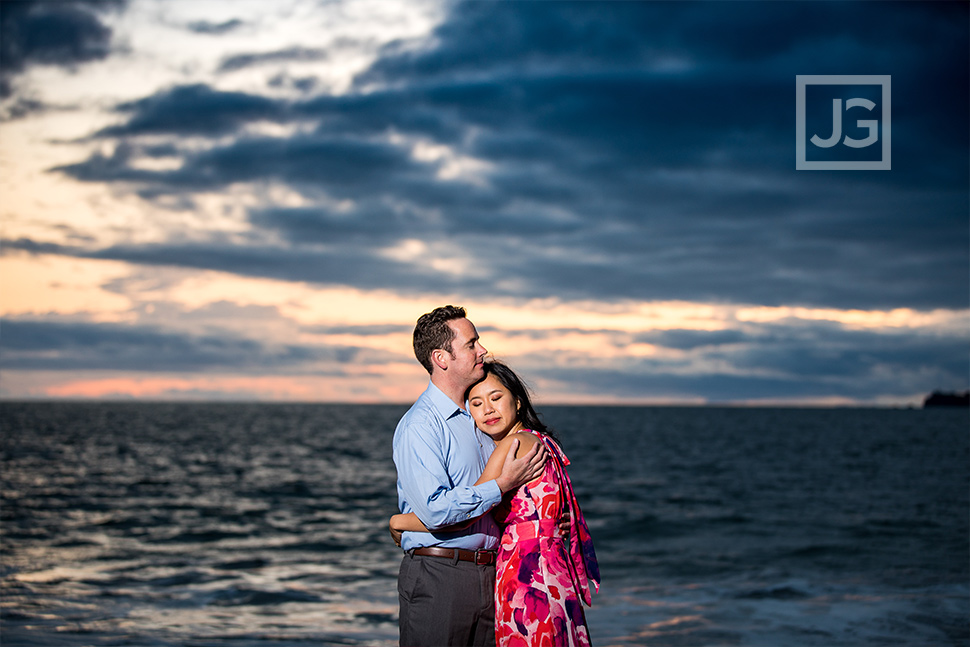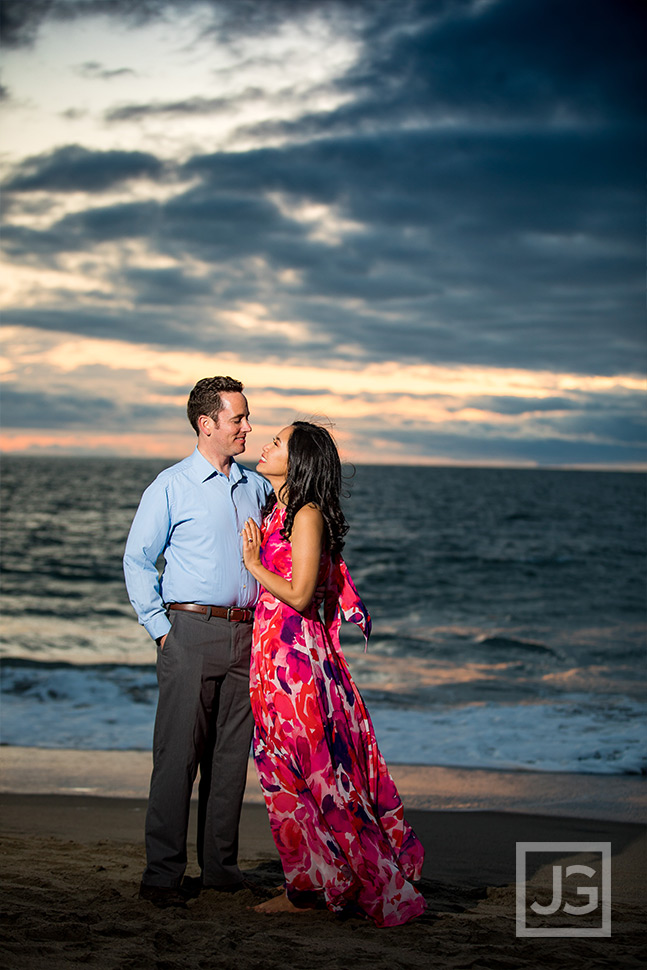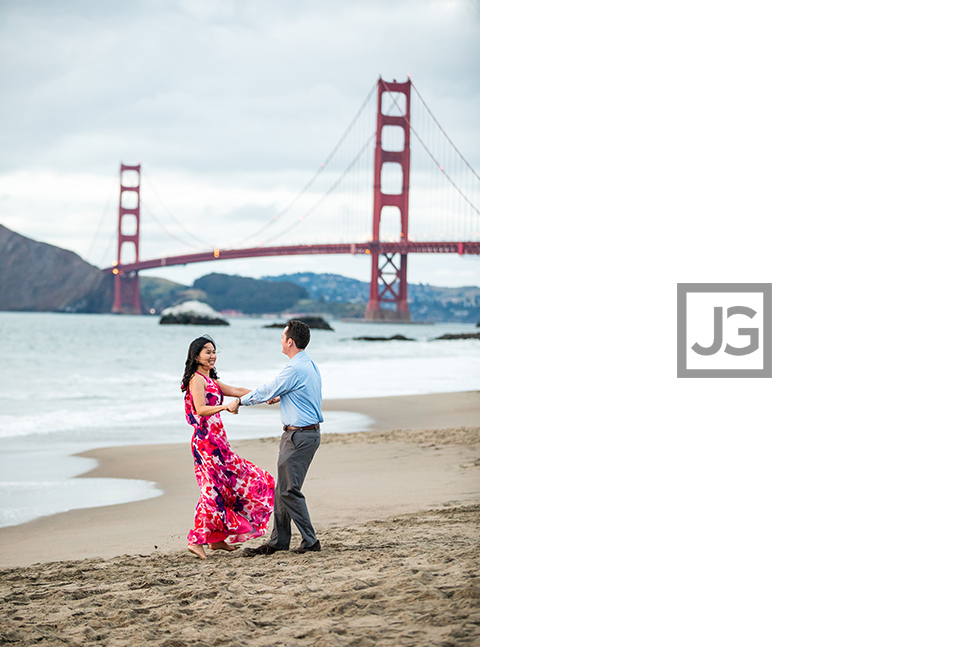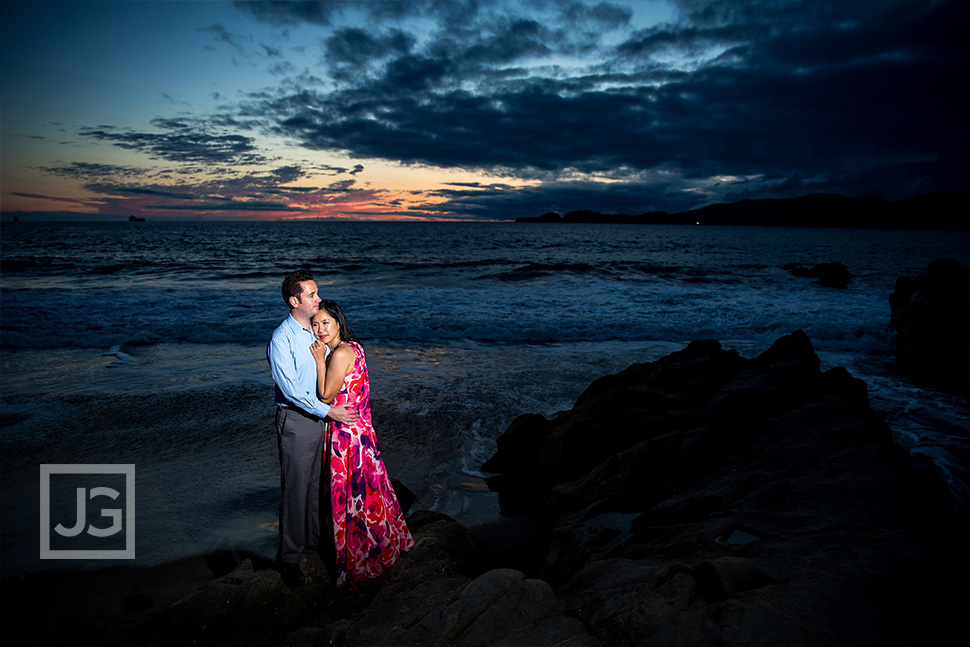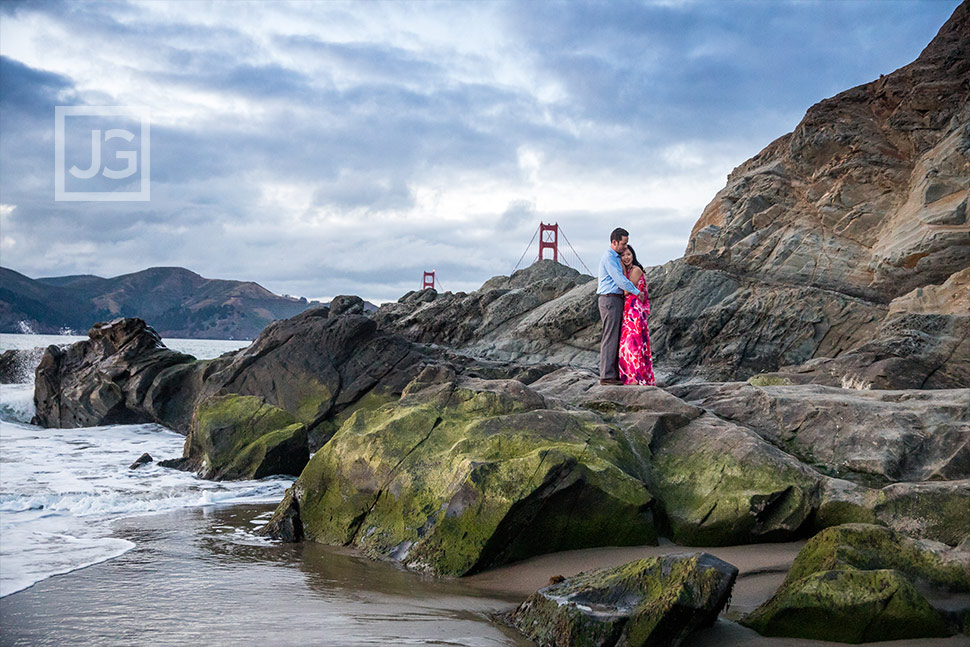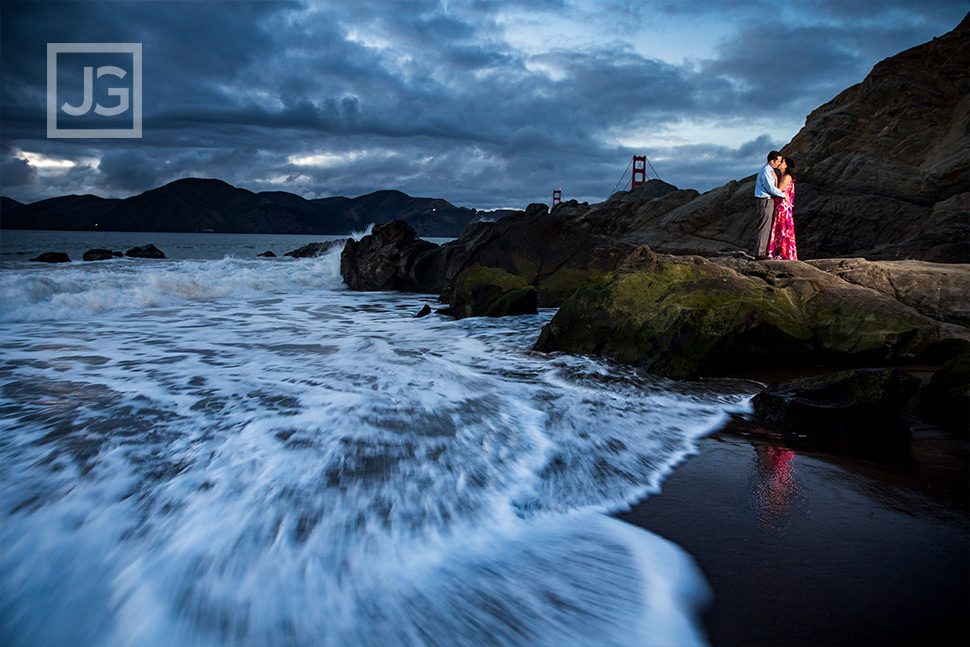 And as the sun set and the sky darkened, the Golden Gate Bridge lit up and matched the blue hues of dusk (also known as the blue hour).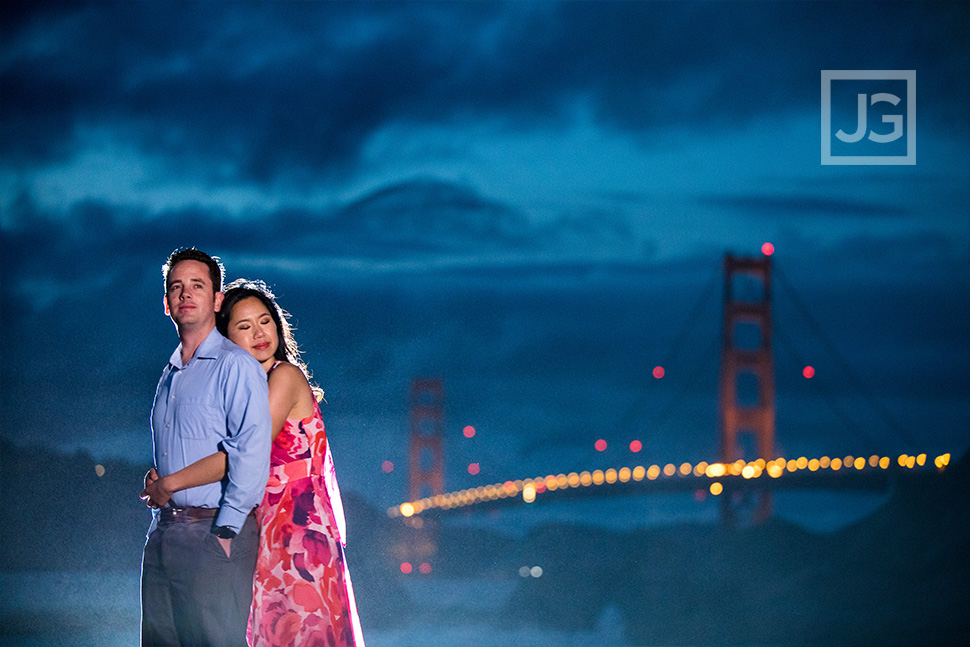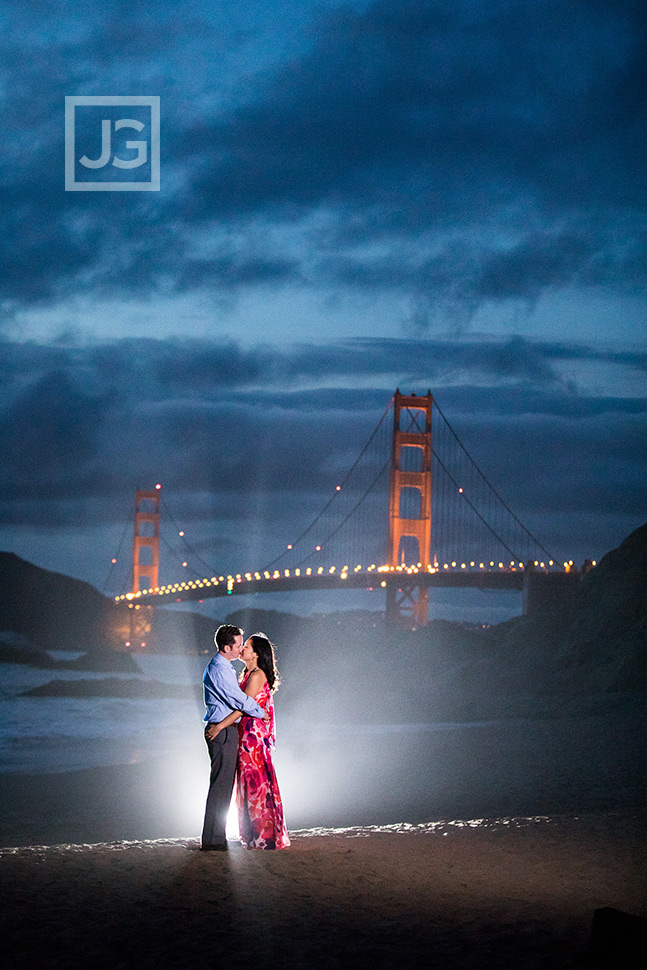 After that, we drove up on the Marin County side of the bridge for some night photos of the San Francisco skyline. What a perfect way to end an engagement photo session in San Francisco.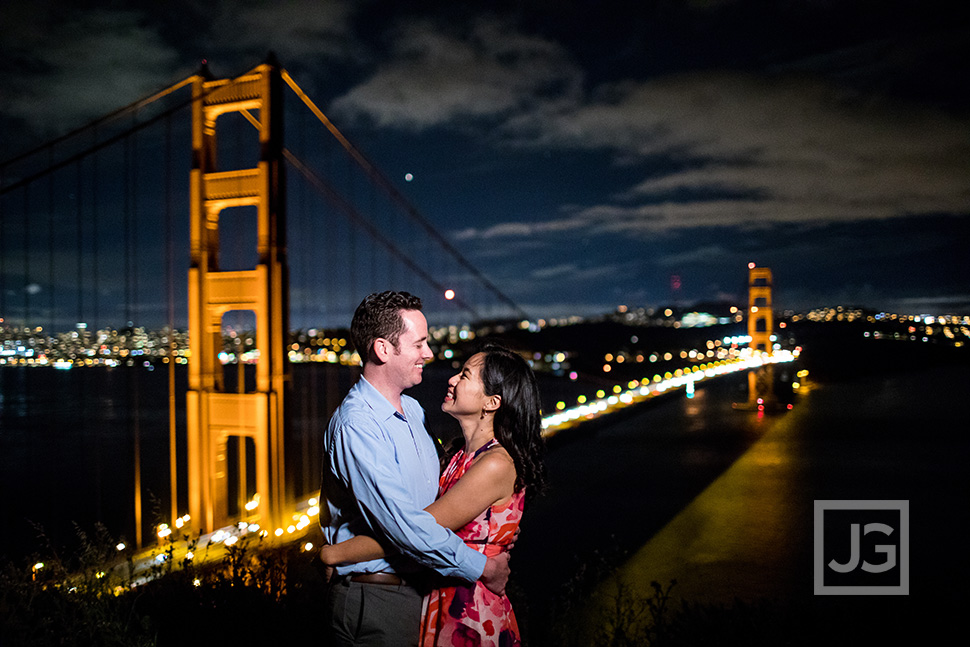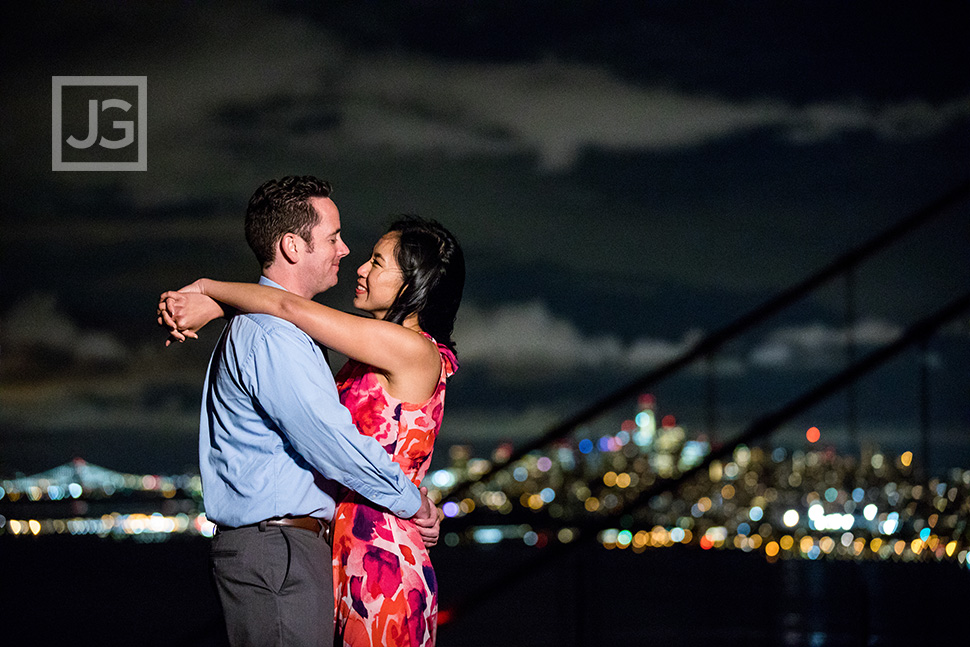 This was an example of engagement photography in San Francisco, along with a civil ceremony at San Francisco City Hall (the courthouse). We do destination photography (travel fees apply). For more examples of destination wedding photography, check out our blog.