"Rock-a-bye, baby, on the tree top.
When the wind blows, the cradle will rock.
When the bow breaks, the cradle will fall.
And down will come baby, cradle and all."
I titled this article "The Greatest Gift" because indeed it is!!  Bringing a child into the world is a beautiful and ultimately the most rewarding experience.  The ability to create and carry a new life (all in your belly) is beautiful in itself, and for this reason, I find the female body incredibly amazing!!   With that said, a BIG congratulations to Nancy and Alan Holt (my brother and sister in law) for they are expecting their first baby and it's a BOY!!  Gavin and I are overjoyed for you both and can't wait to meet Luke in March!!  Luke is such a cute name!
Thank you guys for the addition to the Holt Family.  I know he's gonna be soooo loved and spoiled by everyone!!
Gavin and I had a great time with Nancy and Alan for their Los Angeles maternity photography session.  We started off at an open field where Nancy and Alan enjoyed a little nice picnic and quality time together.  It's so cute that Alan got a cute bouquet of Gerber daisies for Nancy.  What a beautiful couple they are!!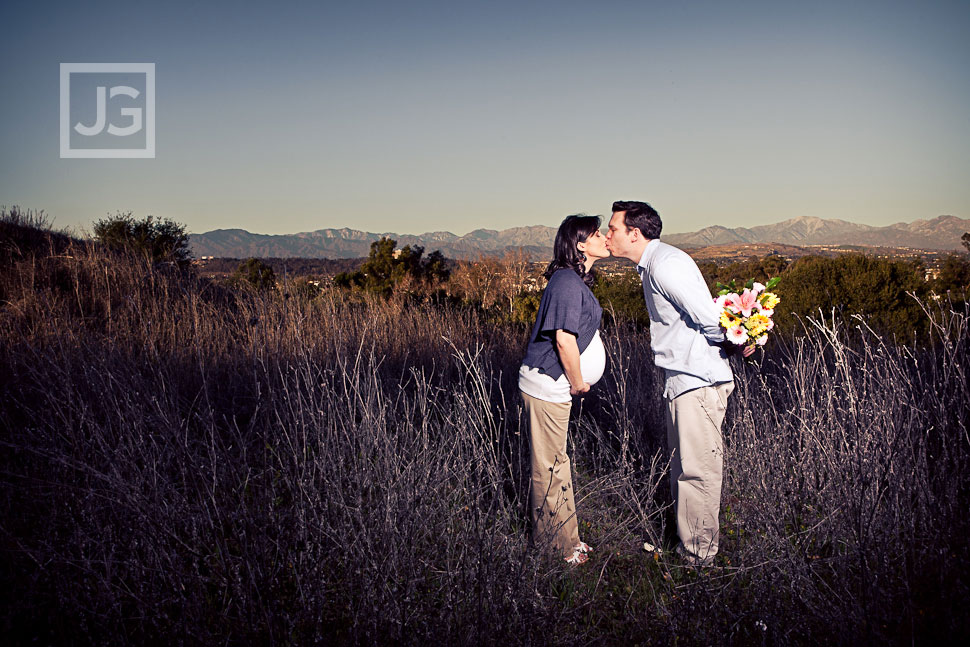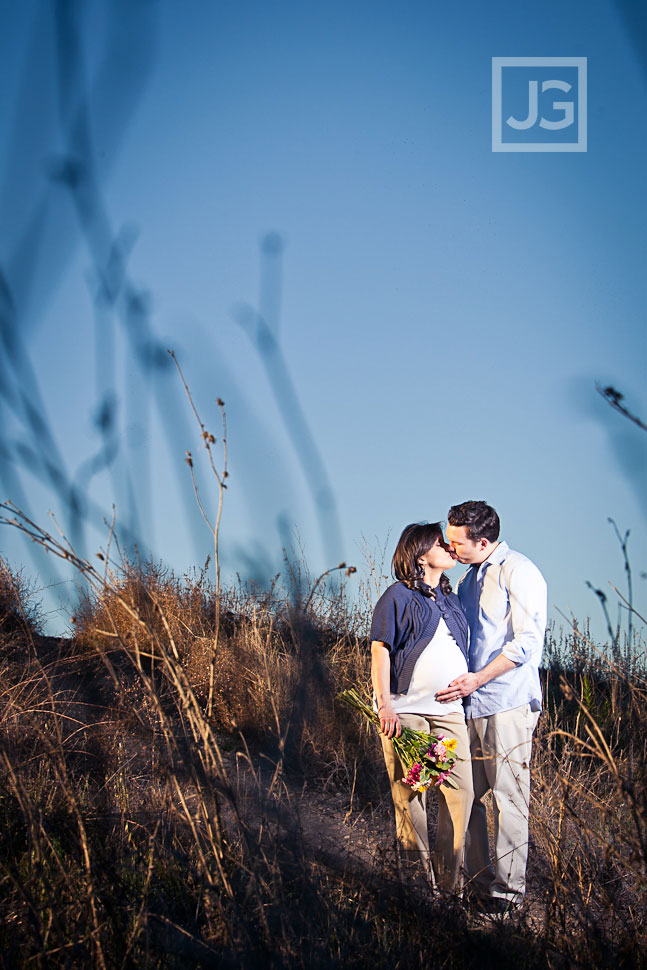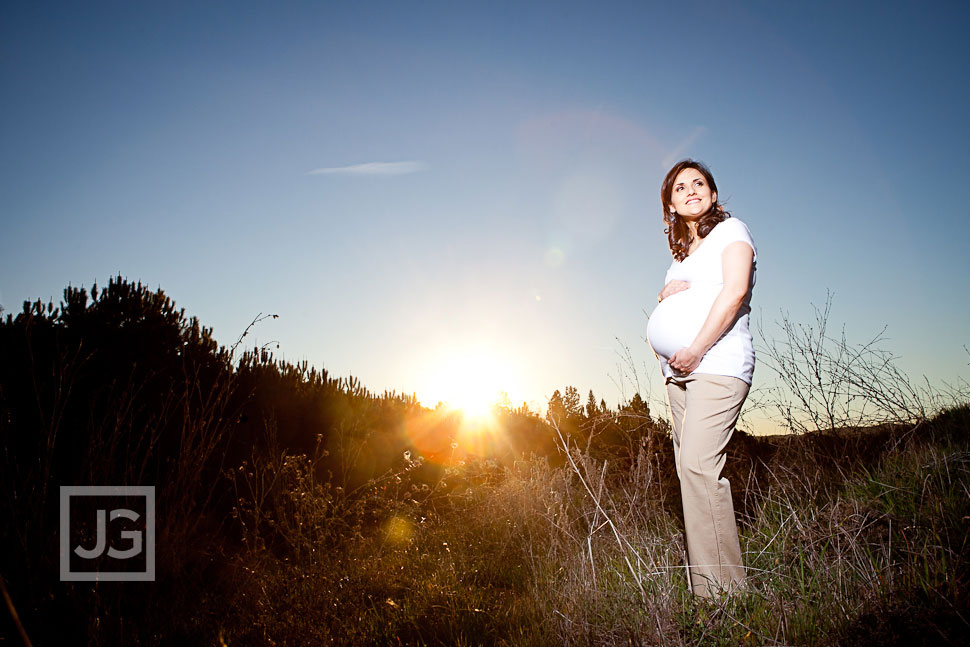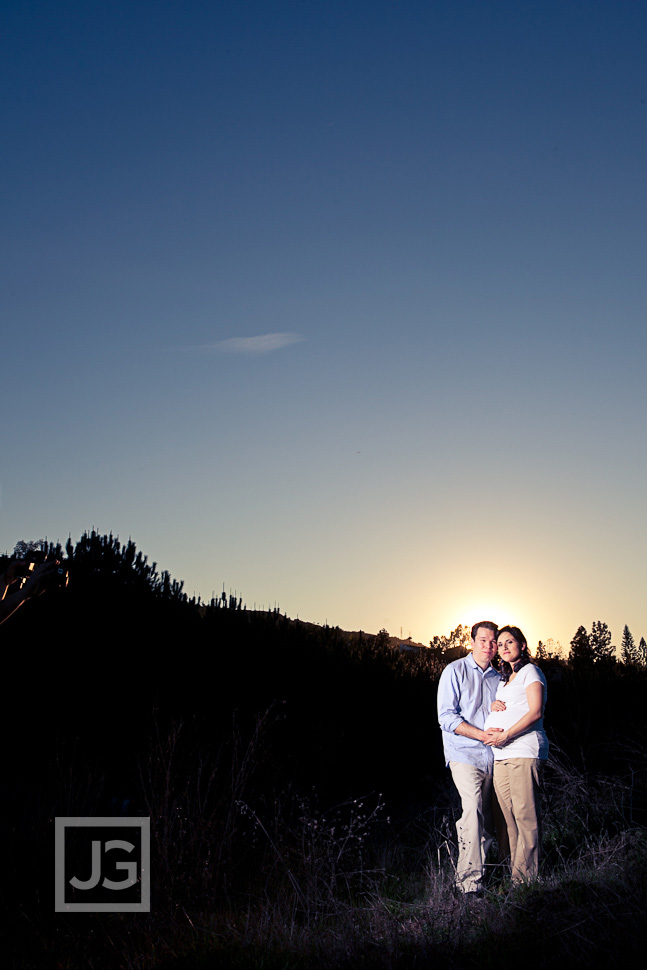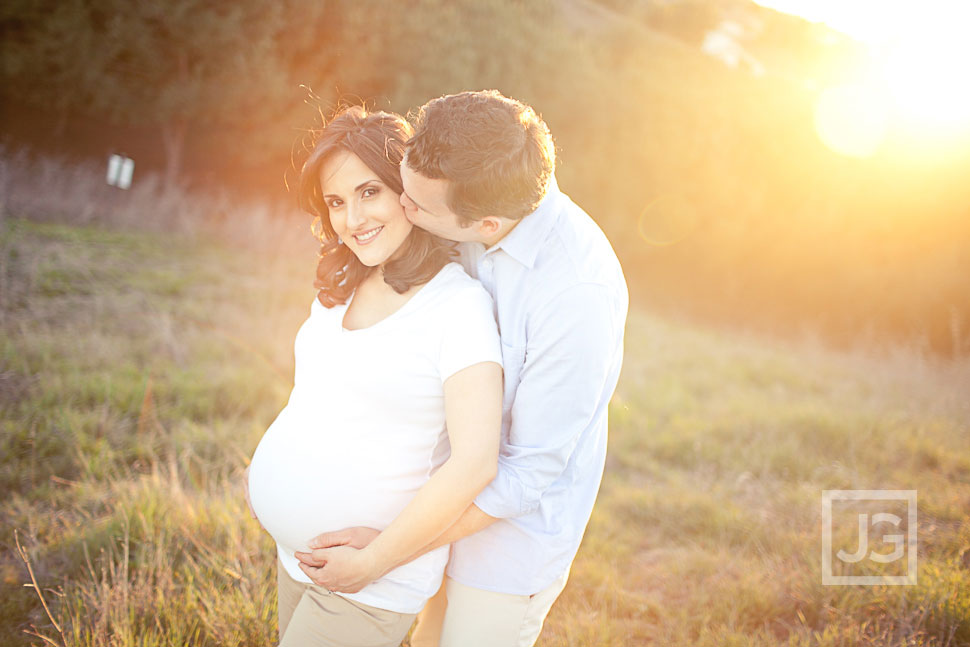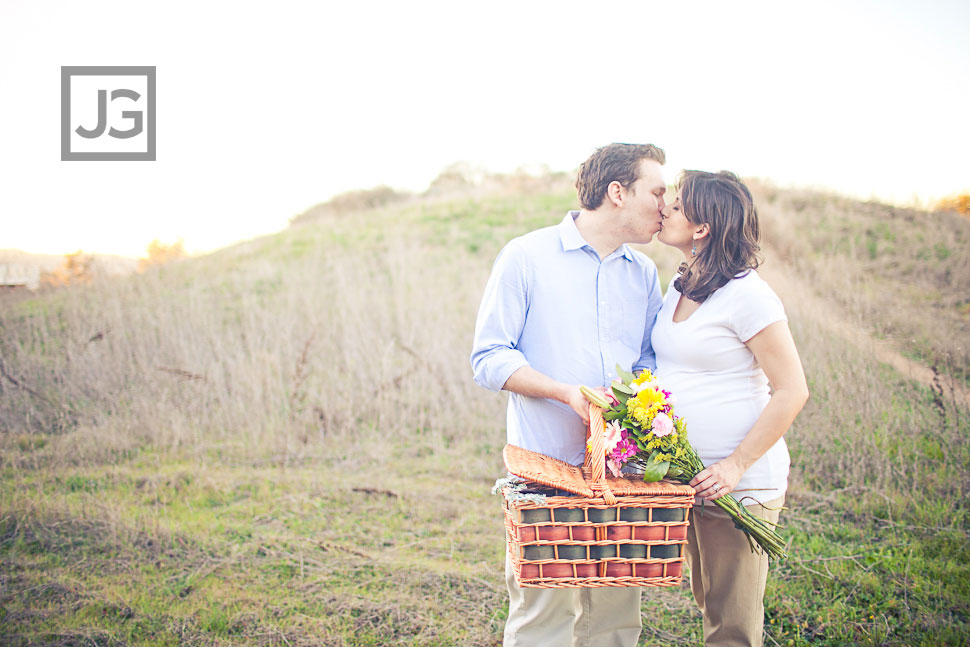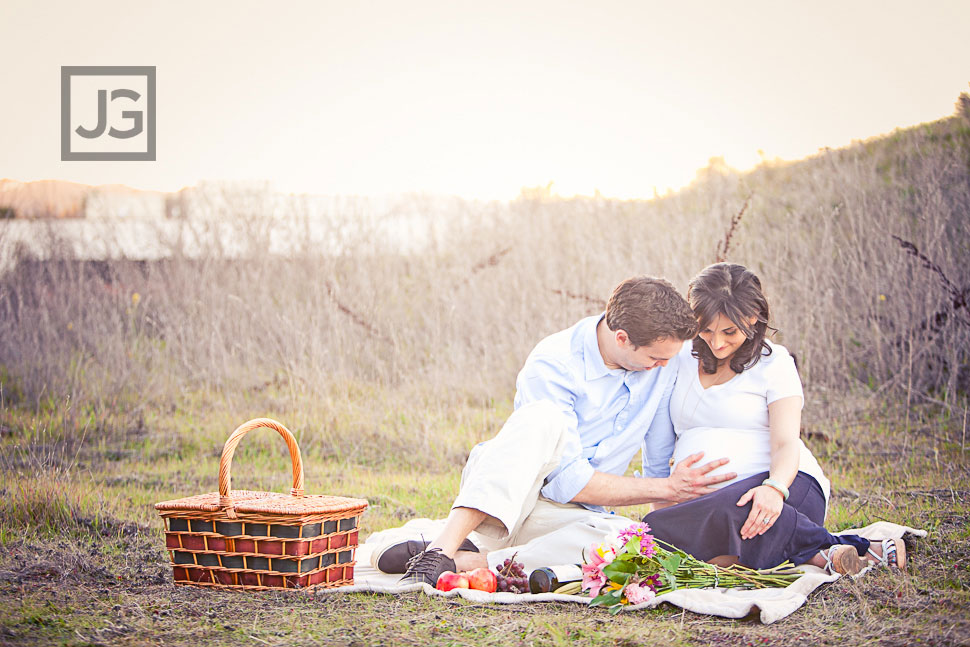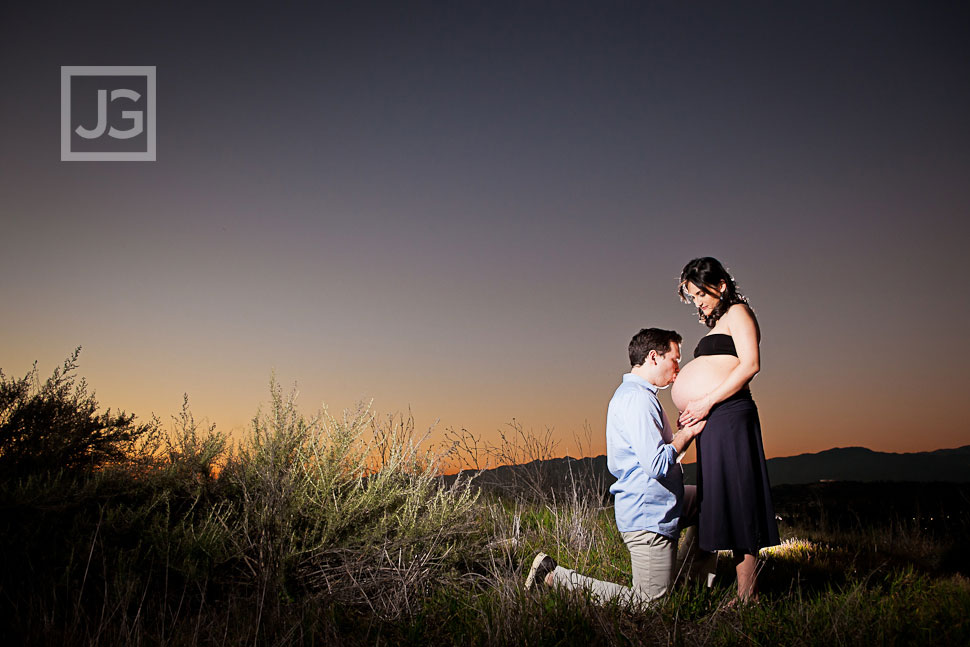 There is something about pregnancy that is so magical.  They call it the most joyous time of your life. They say that you are more beautiful than you have ever been and that you have a glow about you!!  I most definitely agree… Nancy looks radiant in her maternity pictures!  Here are some of my favorites from their studio maternity photography session.  When we do studio photography, we aim for tasteful and artistic photographs.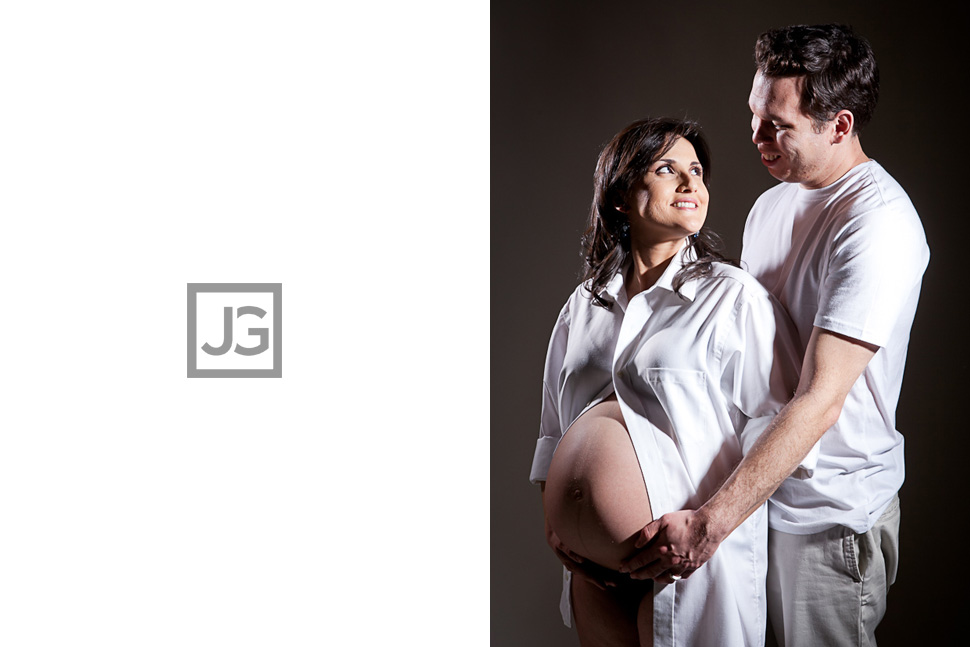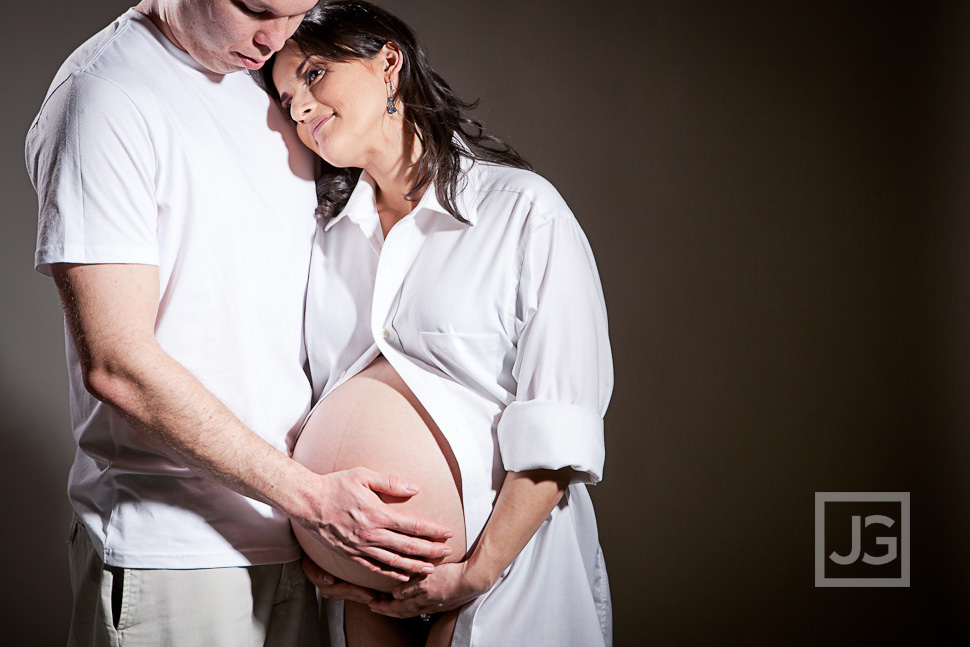 I love this scarf!!  I think I'm gonna have to barrow it when I do my own maternity session!  =)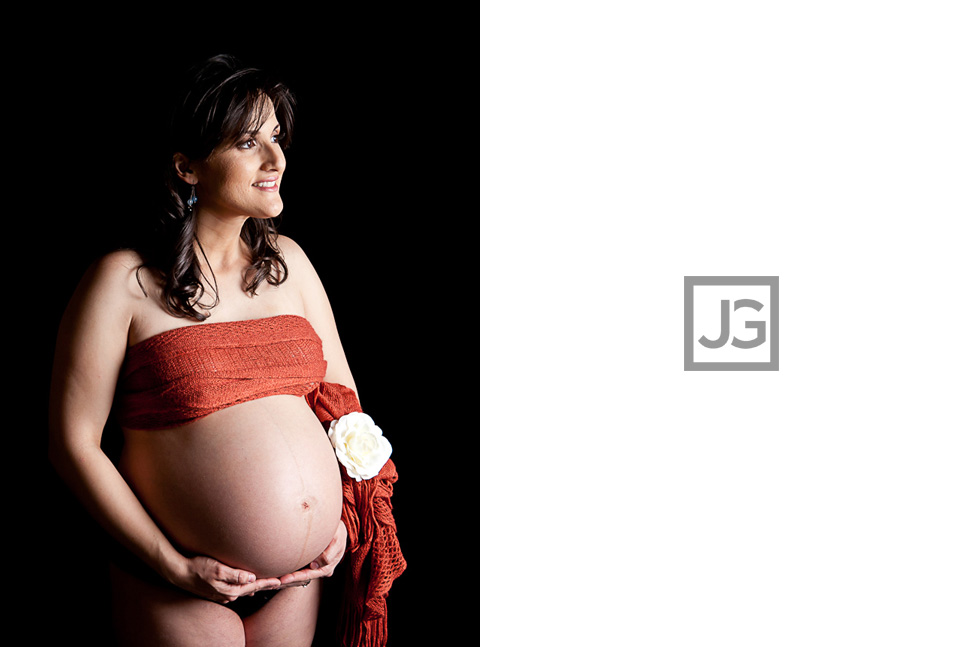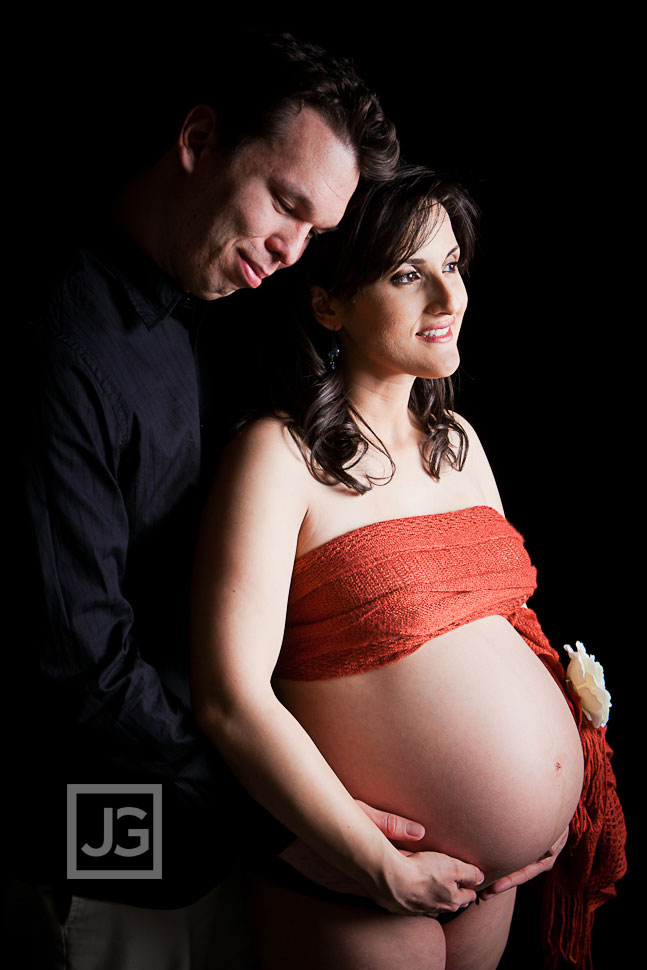 I am sure that it's an amazing feeling your baby move and kick inside your belly!!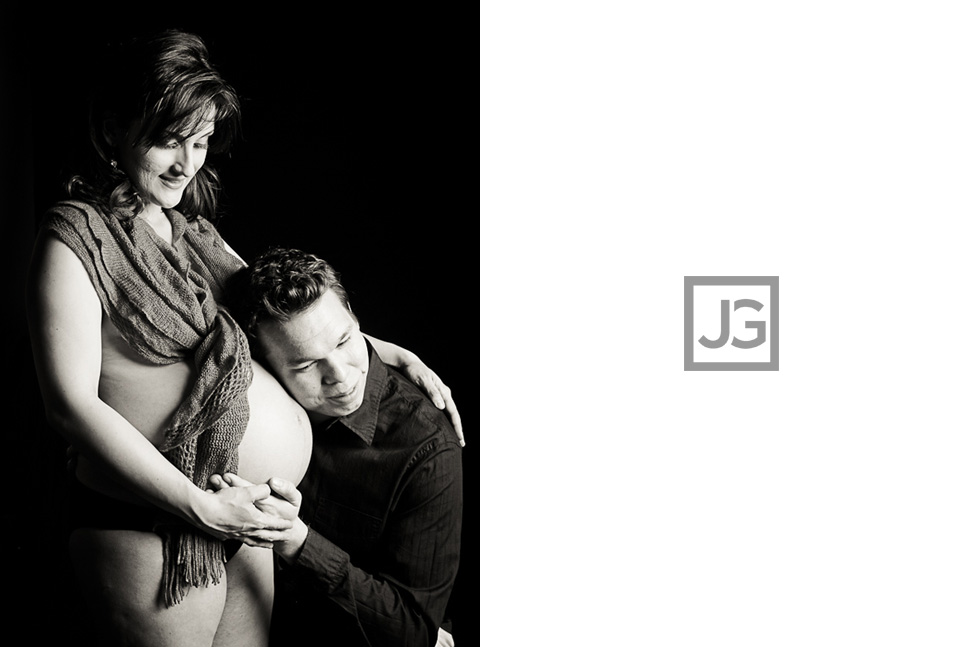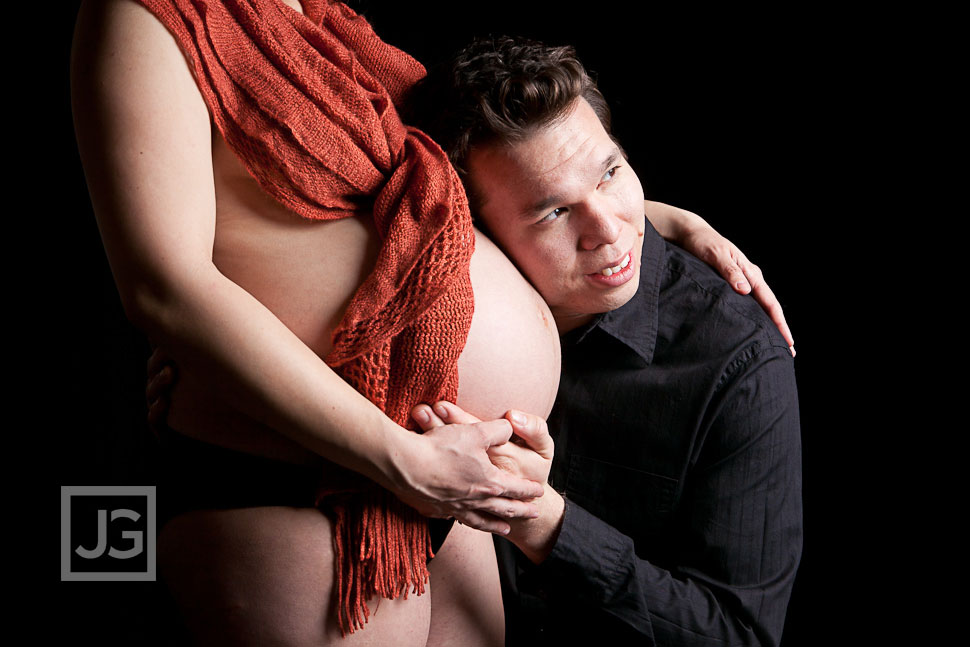 I love black and white studio pictures.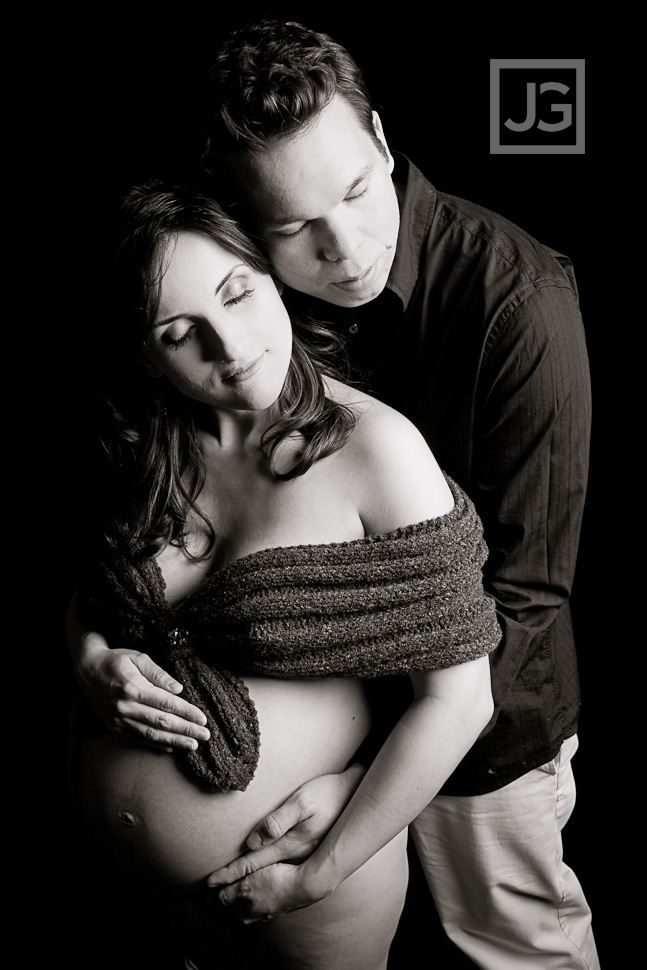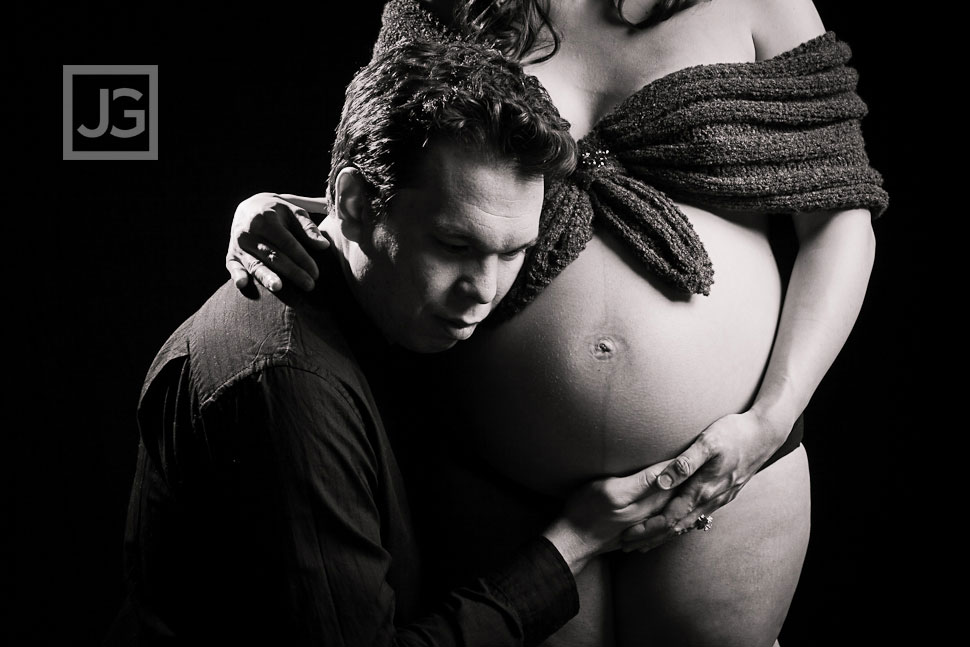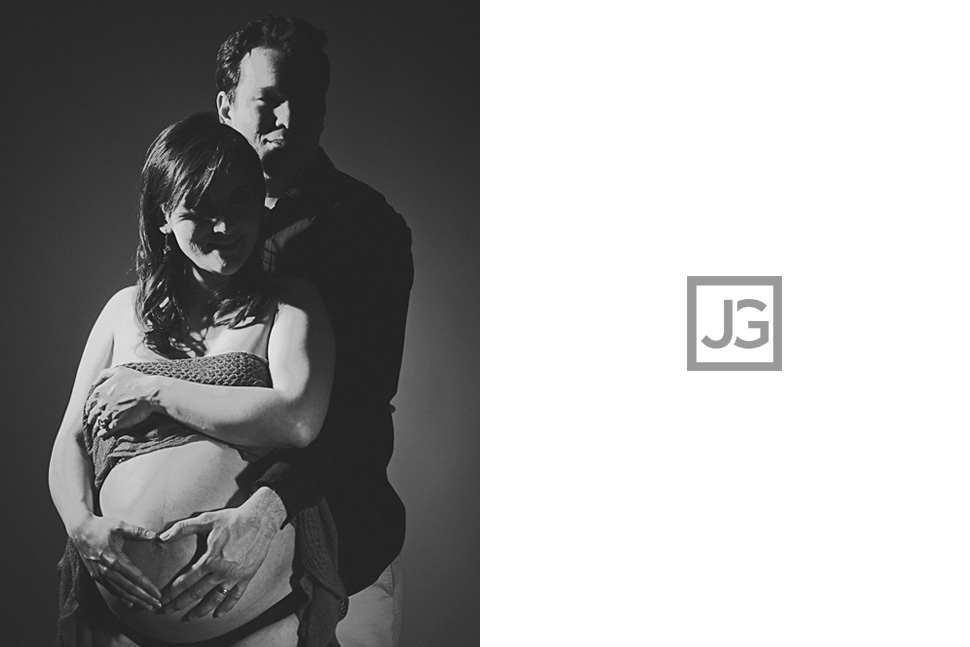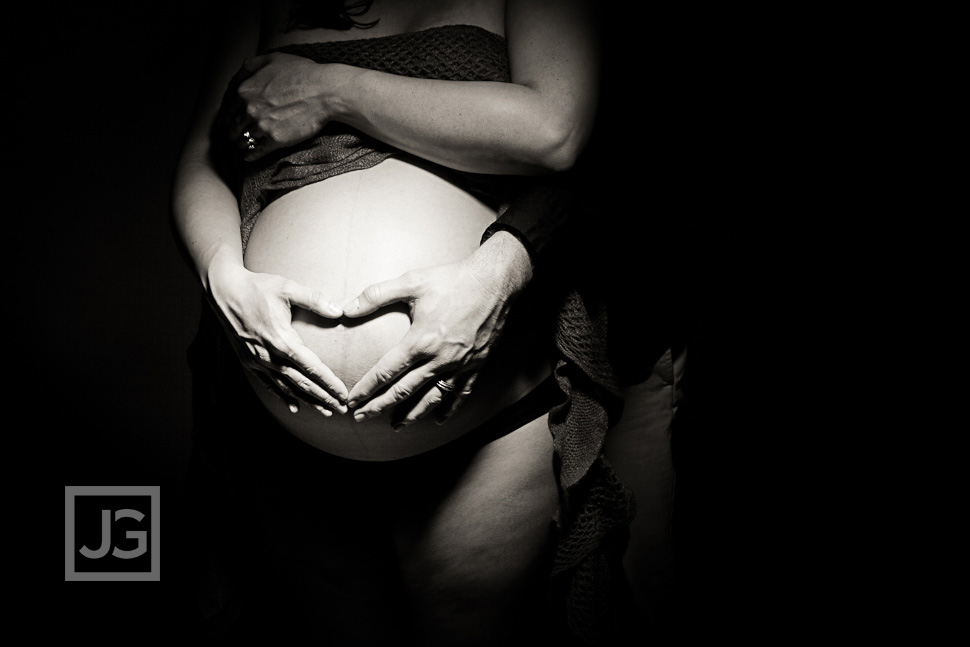 I especially LOVE LOVE LOVE this picture!! Hahaha… it's plain, simple, and elegant!!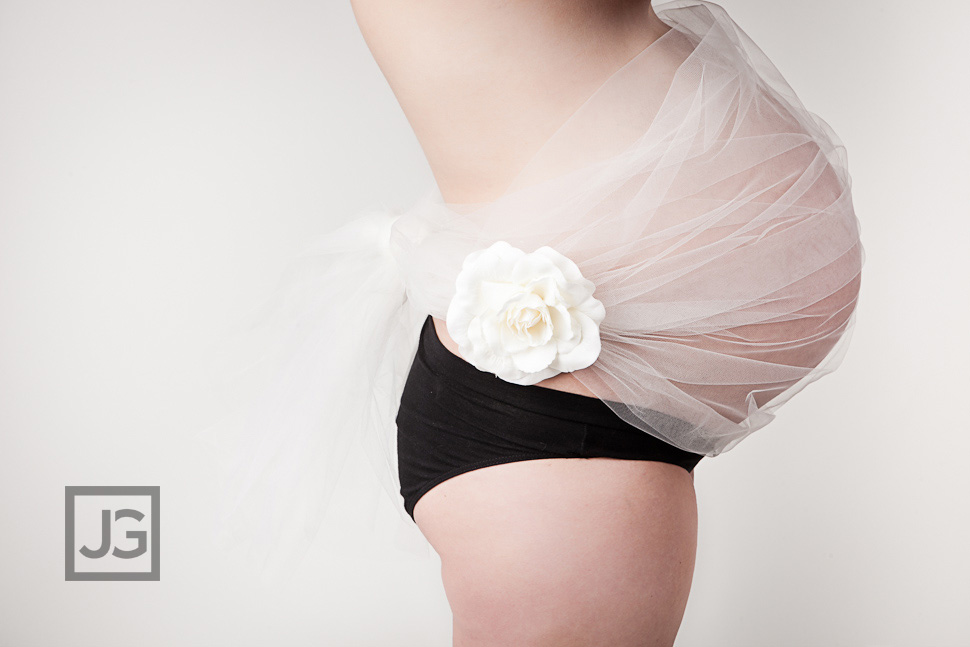 Again… Congratulations to Nancy and Alan!! Thank you for making me an Auntie and Gavin an Uncle again.   We have three smart and beautiful nieces and we are so excited to welcome baby Luke!!