It's been super hot lately, so it's definitely appropriate for Renee and Jon's Laguna Beach Engagement Photography session.  Renee and Jon had booked with us at the beginning of the year and we are so excited to finally get to hang out with them again for their engagement session in Laguna Beach.  When Renee and I spoke over the phone, we instantly connected and chatted like old high school friends.  It's always so great having that connection with my brides prior to meeting with them.  And when we met with them over coffee, I knew they were a perfect match… and that we were a perfect match.  We babbled on and on about our love for food (and yeah… wedding related stuff too.)  =) So read on to see our Laguna Beach engagement photos!
An Open Field in Irvine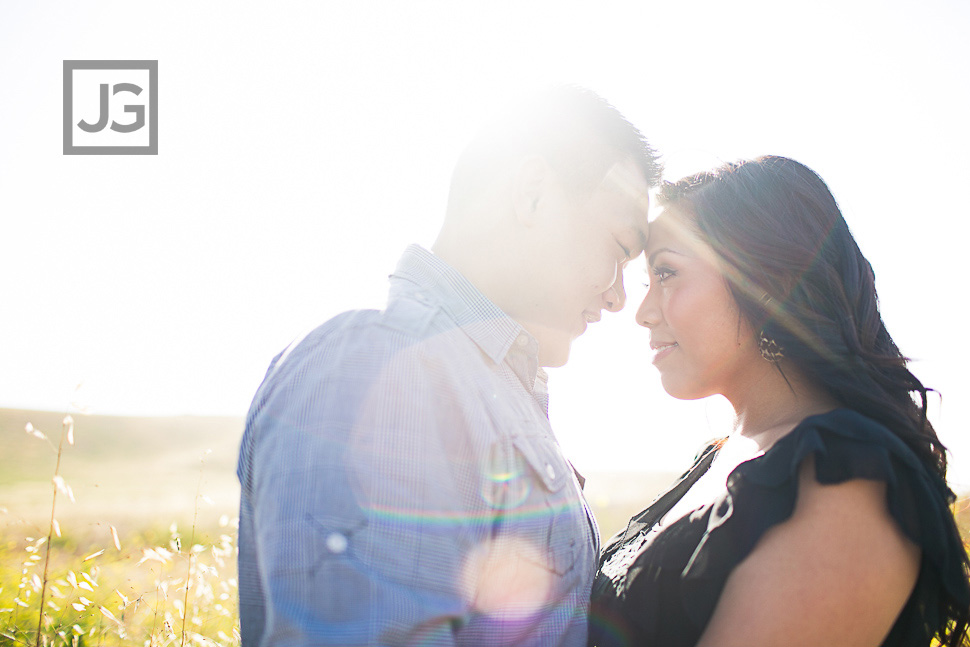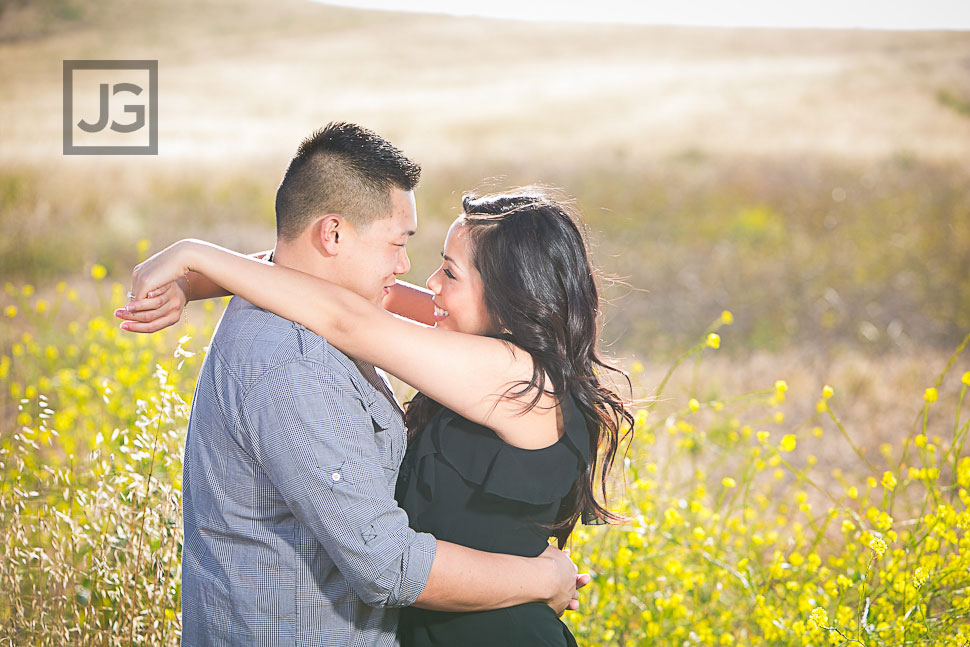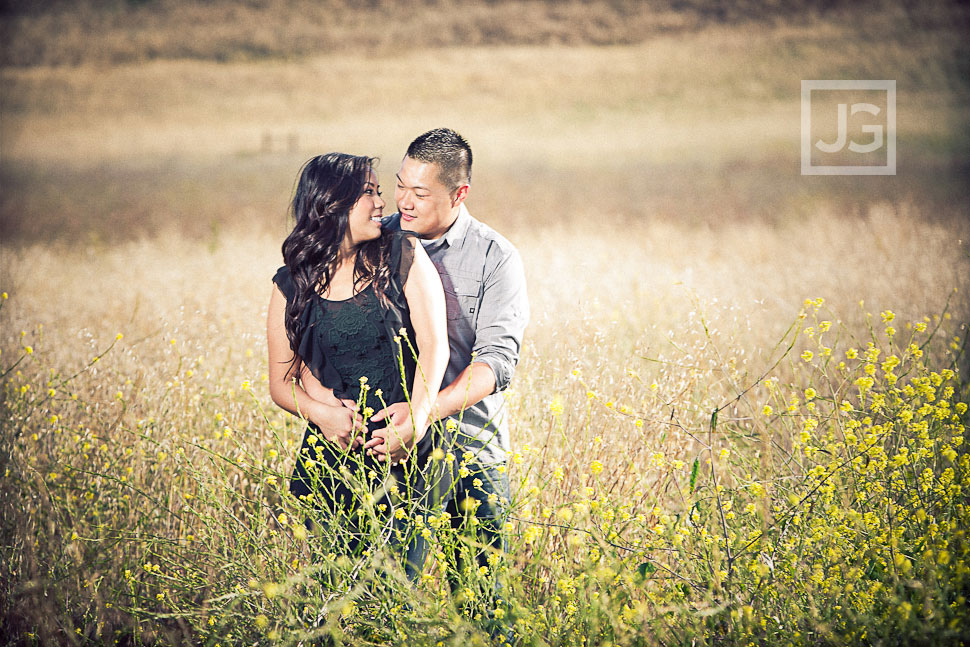 I absolutely love the yellow flowers and golden field!!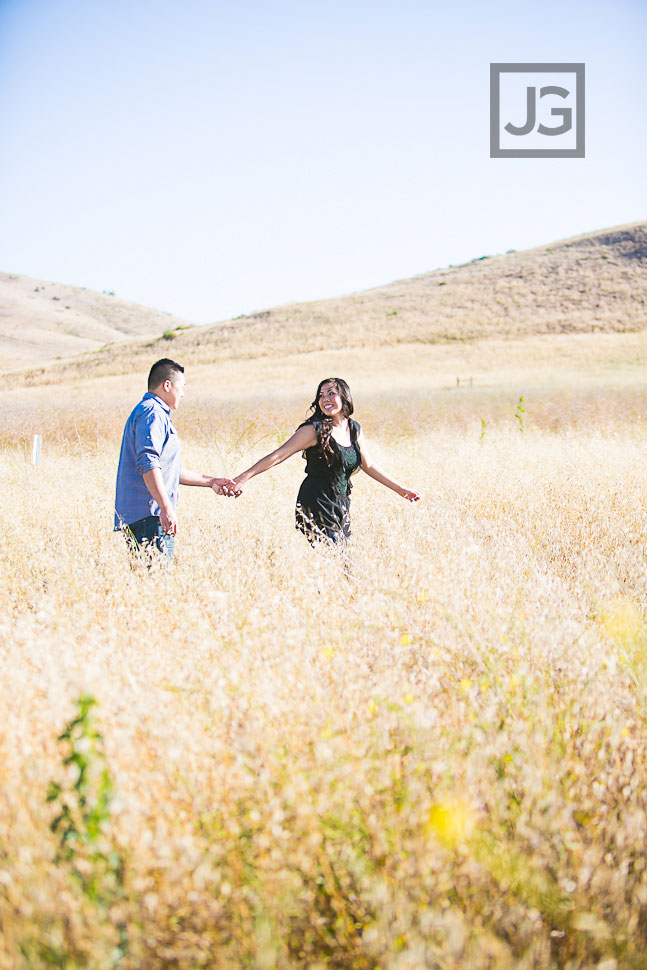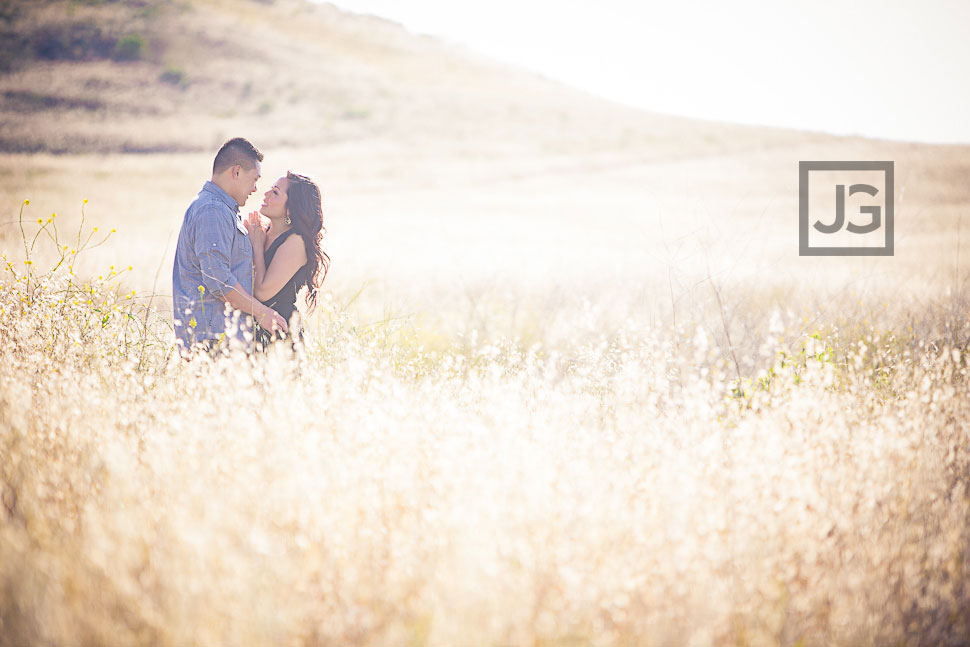 Laguna Beach Engagement Photos
Laguna Beach definitely has some of the most beautiful beaches in South California. The day we did their engagement session had the highest tides I've ever seen (since I've started photographing).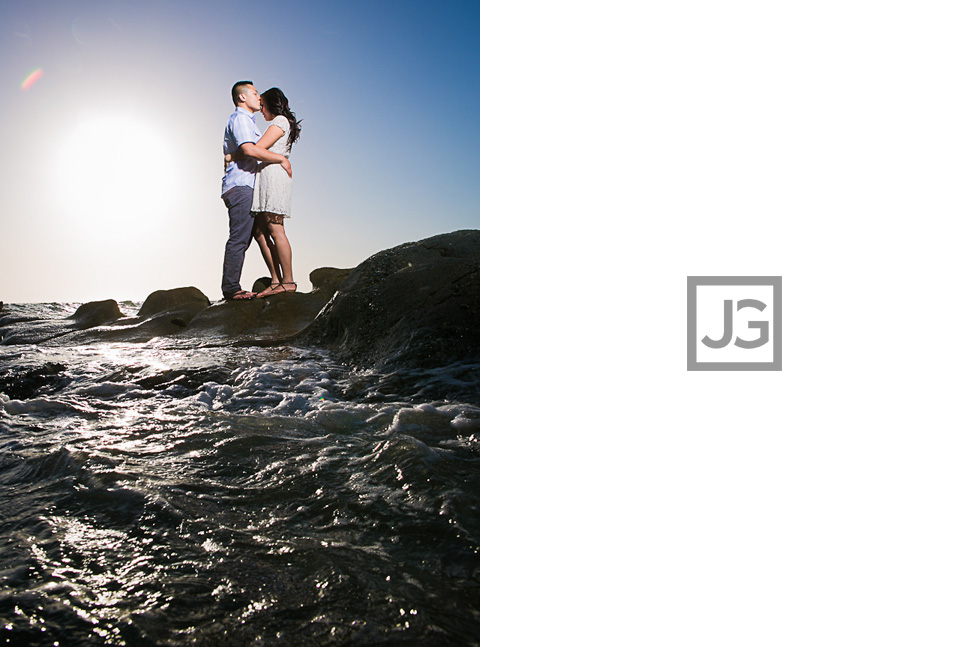 Picture Perfect!!! Don't you agree??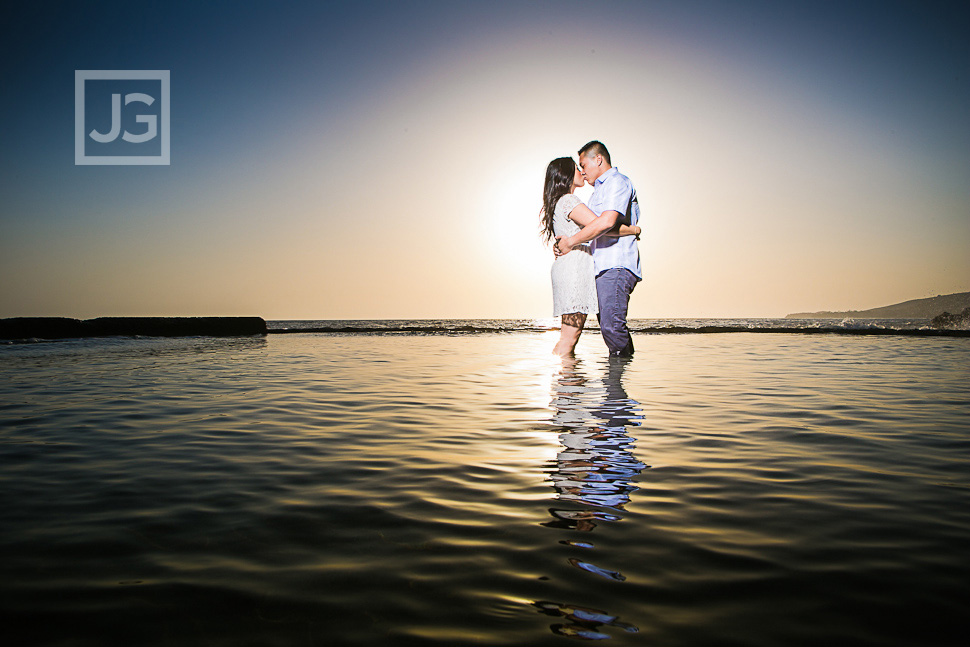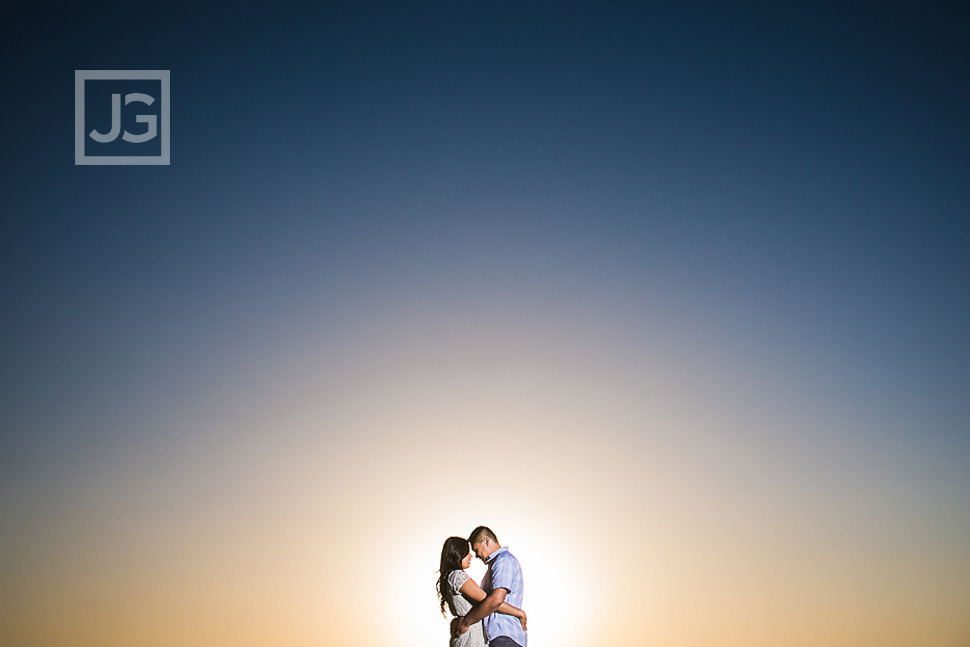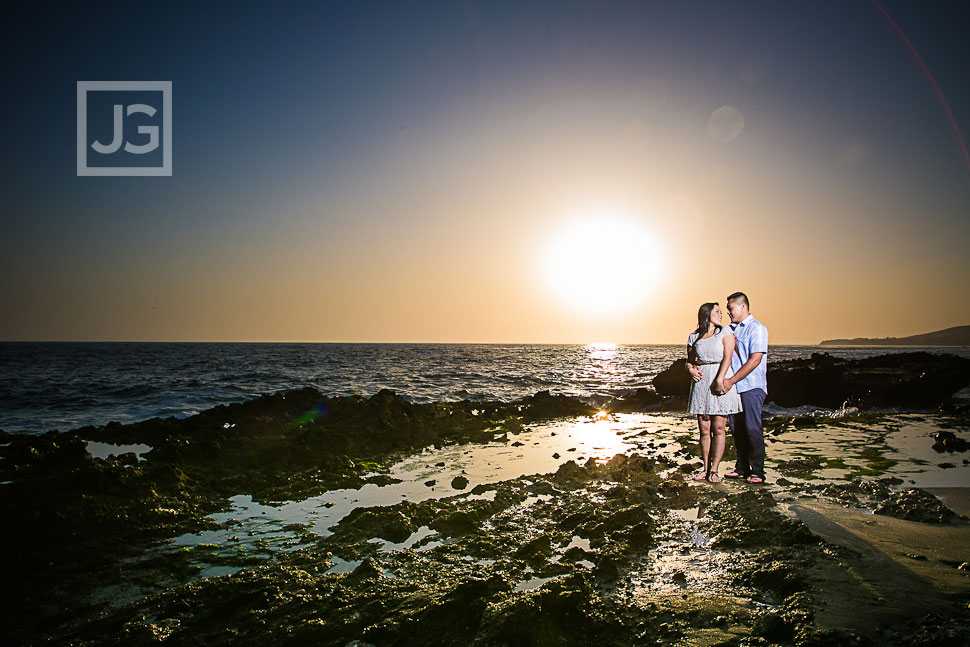 awww…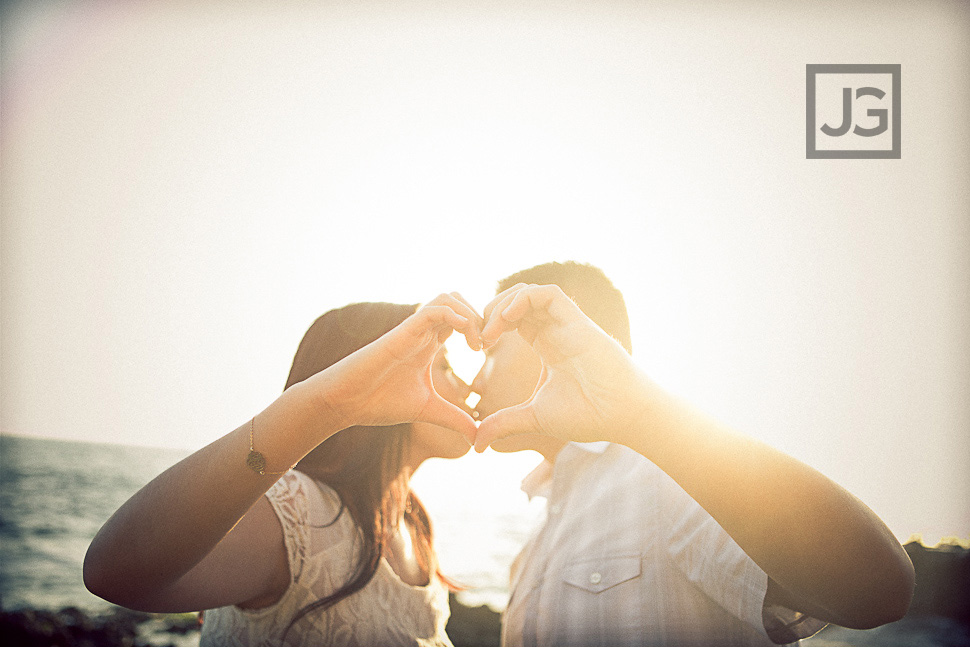 too cute!!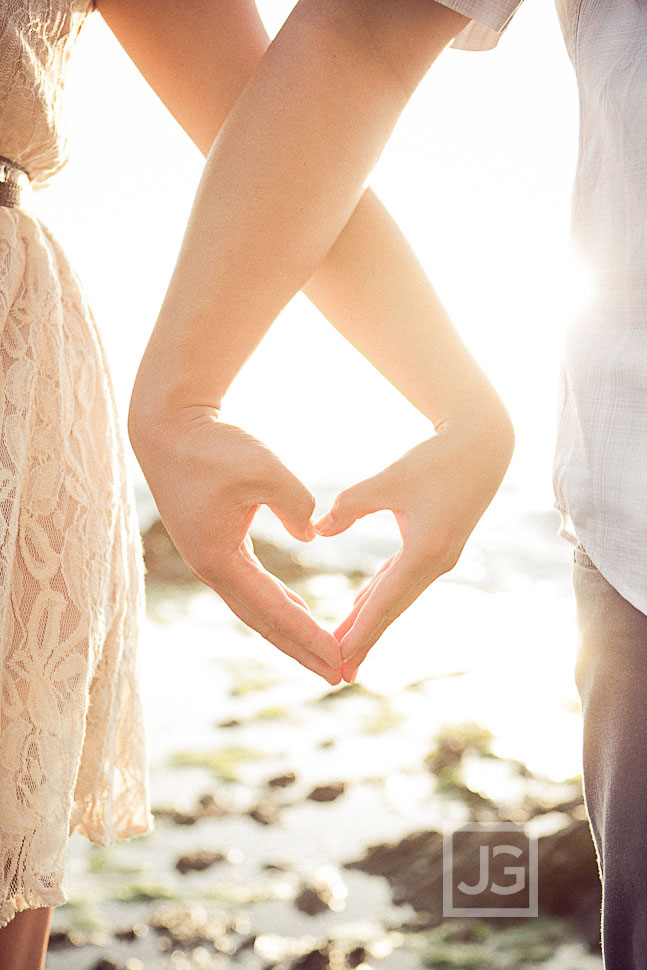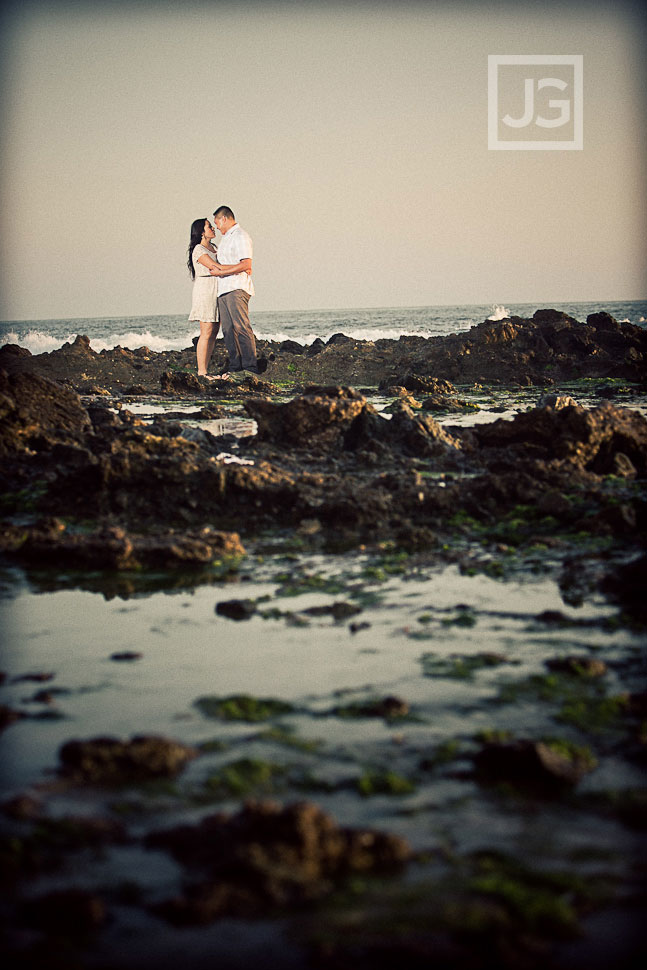 Like I had previous mentioned, the waves were ridiculously huge that day!! The biggest I've ever seen. In a way, it was a bit unsafe!! When we were there, we saw another fellow photographer doing an engagement session as well. He wanted to get from one side of the rocks to another, but didn't time it too well so when he ran across… a HUGE wave came in and completely covered him (and all his equipment!!) Ouch!! I was so nervous and thought the waves pulled him out!! Thank God nothing happened!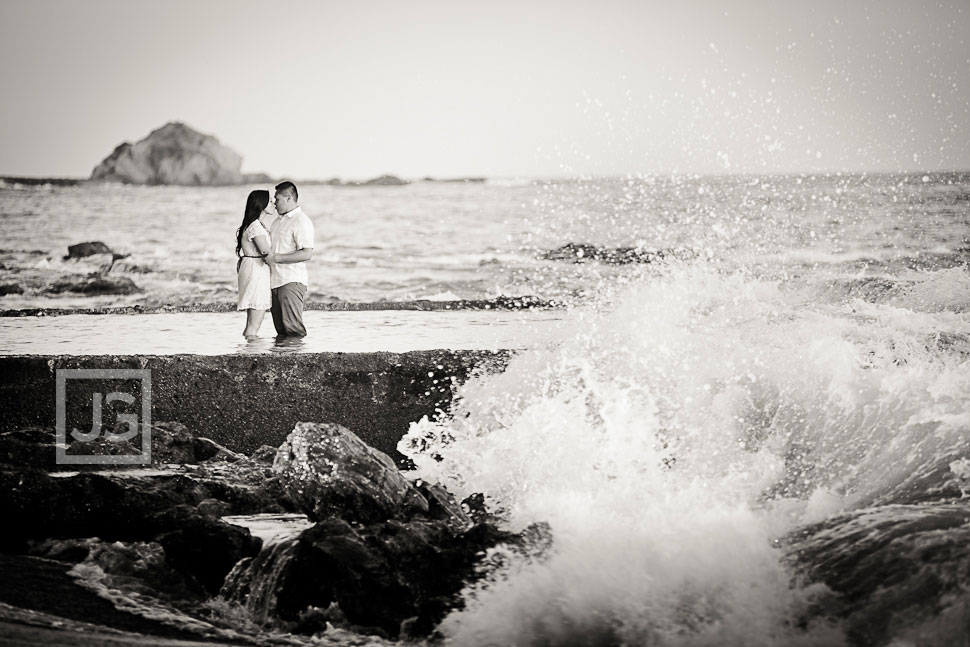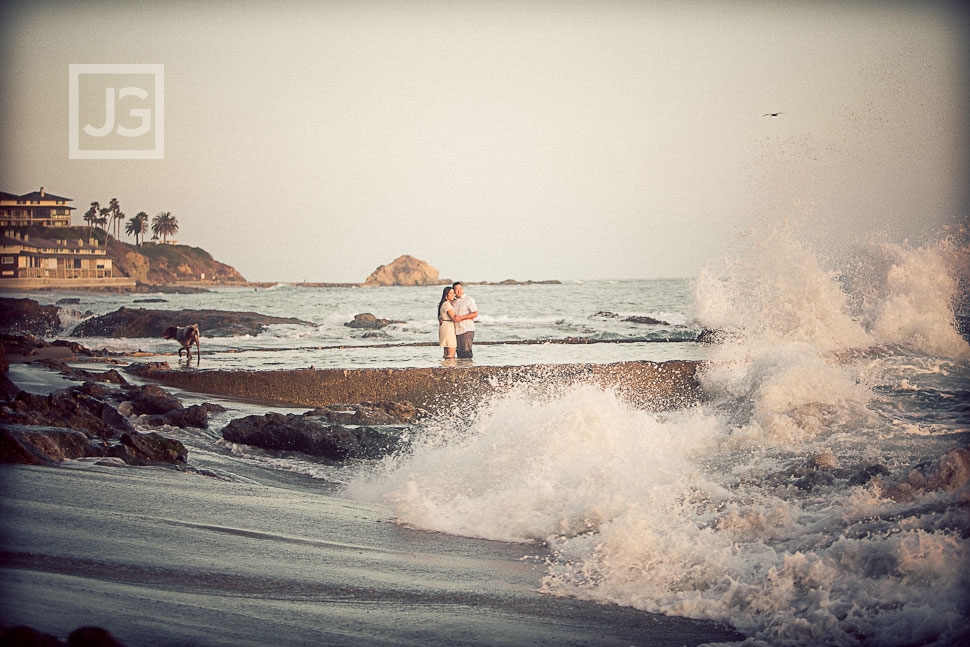 What a romantically beautiful sunset…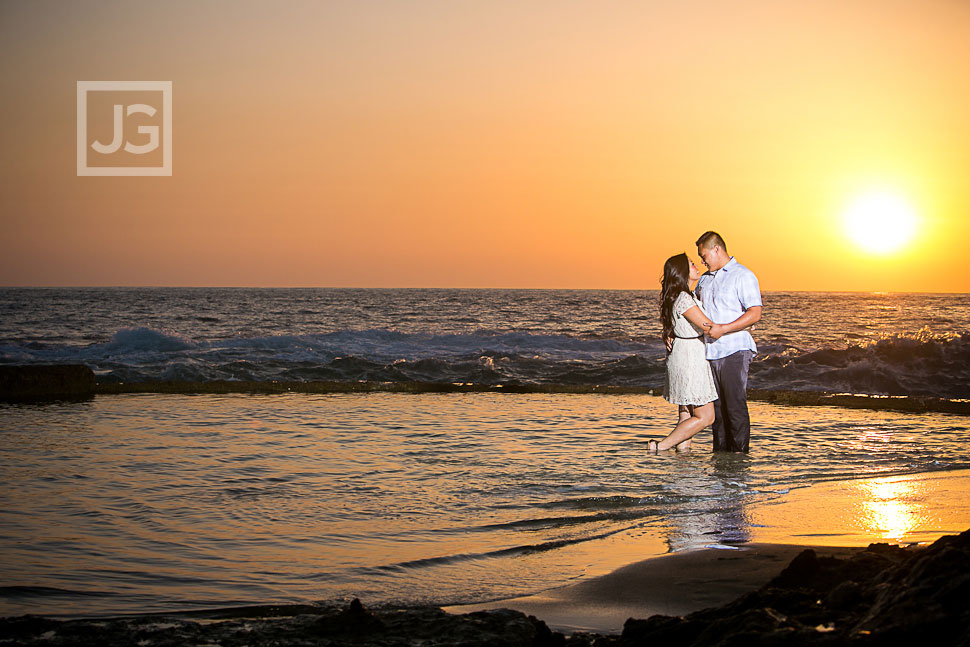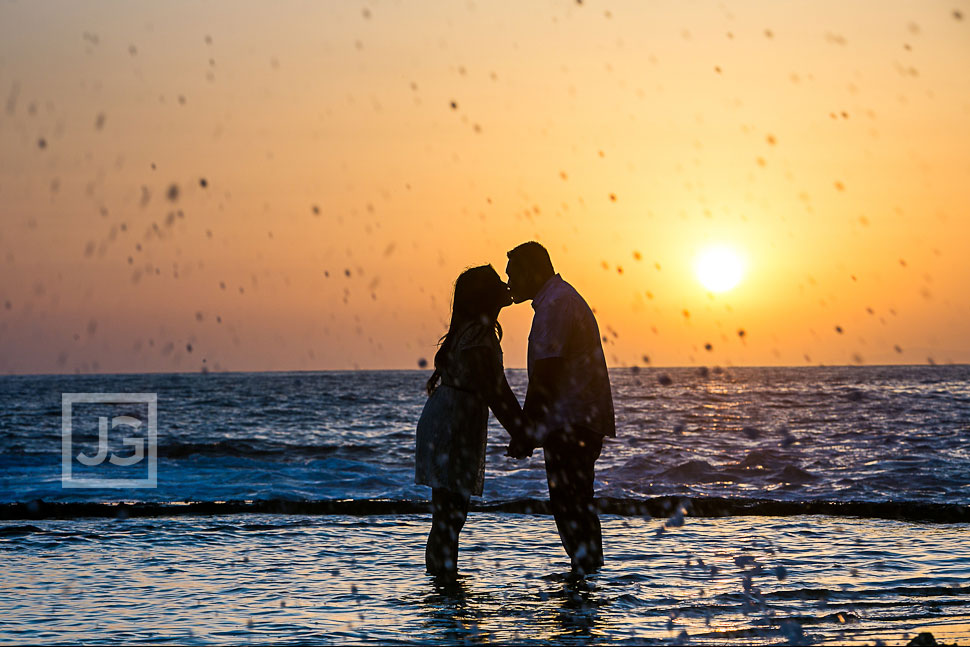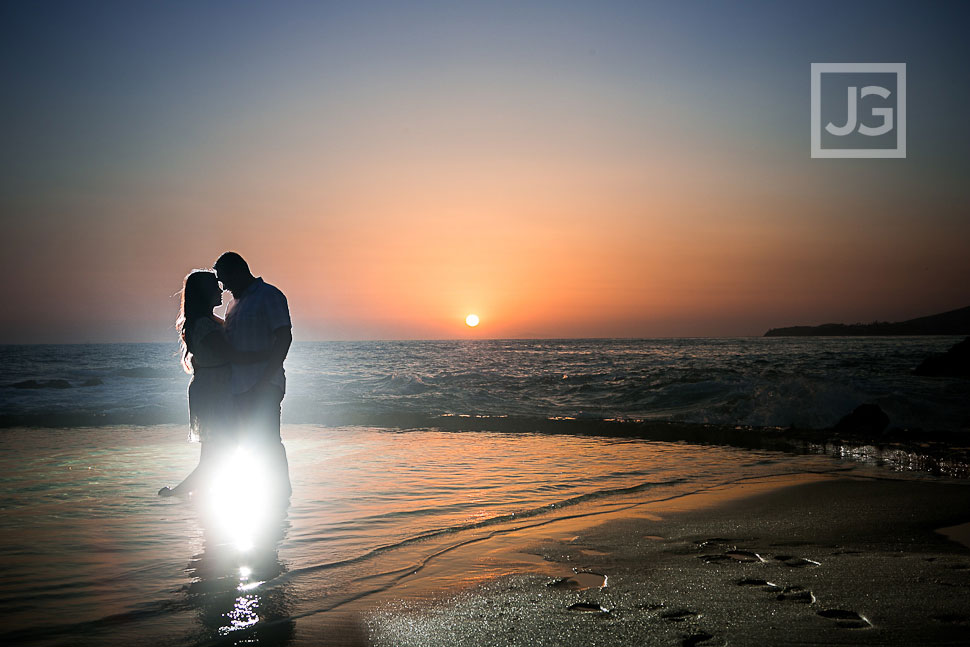 Thank you Renee and Jon for a wonderful time!!  Let's get all you can eat Gyu Kaku again!!  =)  We can't wait to photograph your wedding in October at the beautiful II Palazzo Mansion in San Clemente!!