Each and every one of our couples is unique.  And each shoot and wedding has something different and unique.  But here and there a couple will catch us off guard and do something crazy-amazing, like dress up in full costumes.  Eli is from Chicago, so naturally he represents "Da Bears."  Natina is from Texas, so she made a Texas flag costume! So read on for our day capturing downtown Los Angeles engagement photos!
Engagement Photos at the Walt Disney Concert Hall
It was awesome starting the shoot with a fun and silly theme and then switching over to a chic and stylish mood. We used the part of downtown LA that had Chicago elements (Frank Gehry designed landmarks in both cities) along with the underground area that is used here in LA for Chicago backgrounds. That easily transitioned into a stylish, more fashion based shoot with an urban and modern backdrop.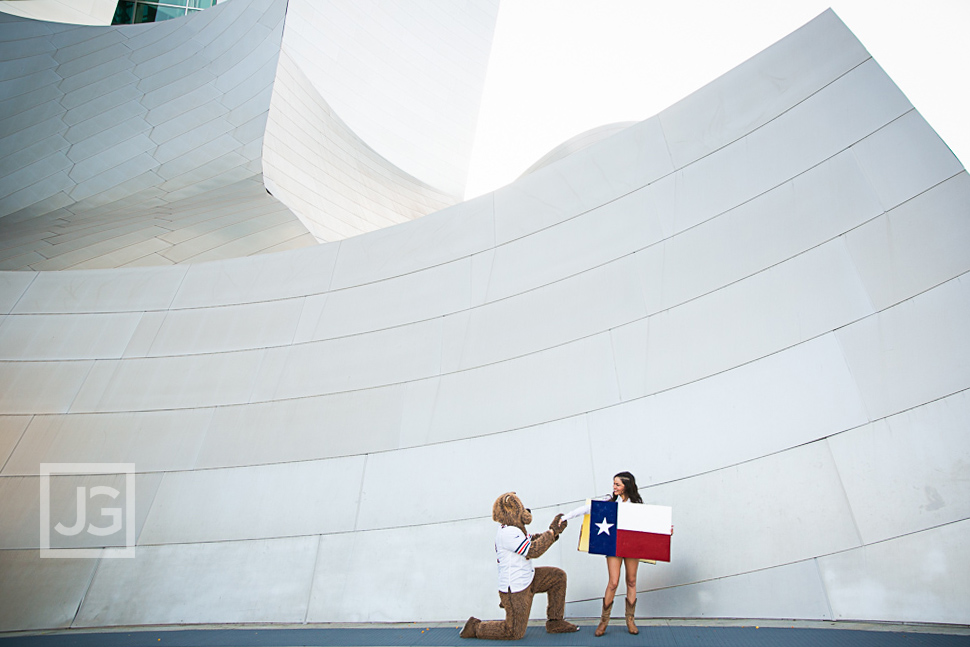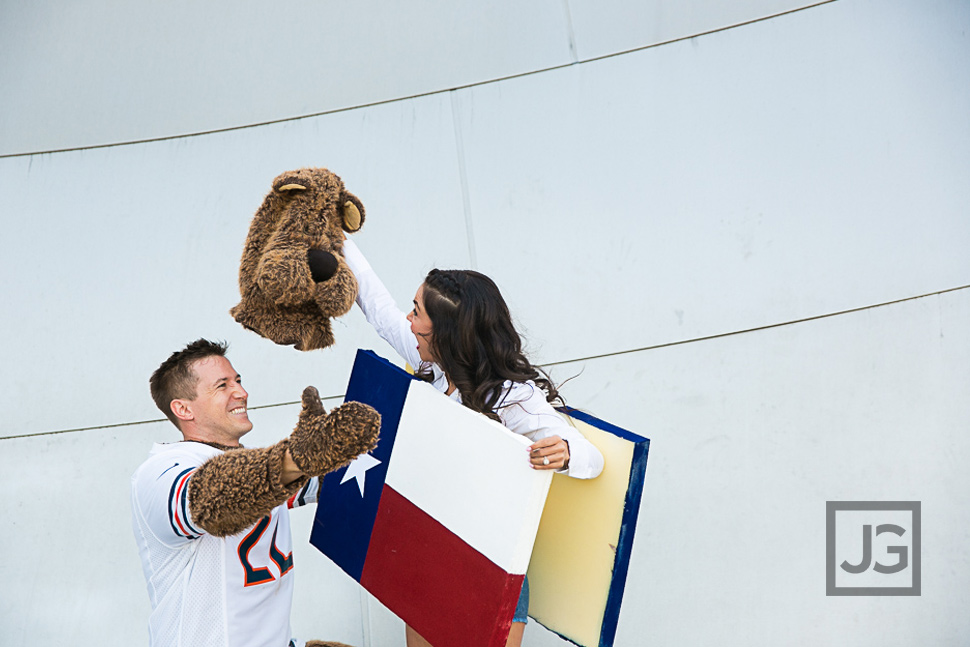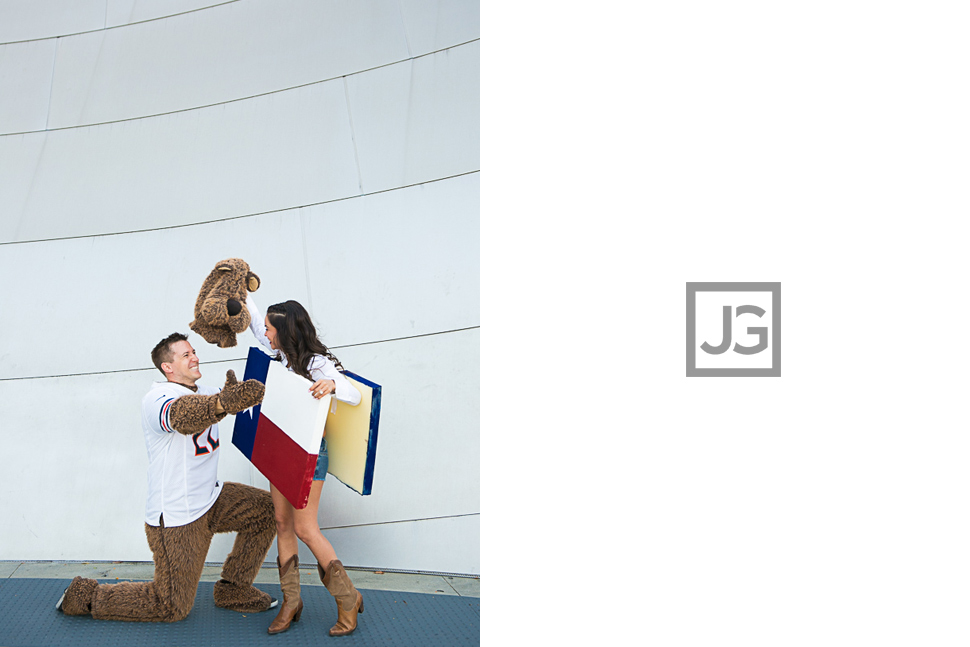 Downtown Los Angeles Engagement Photos
Yeah I can only imagine how silly we looked as them dressed up as a bear and the state of Texas, standing in the middle of a street in downtown Los Angeles. But it was totally worth it for the engagement photos!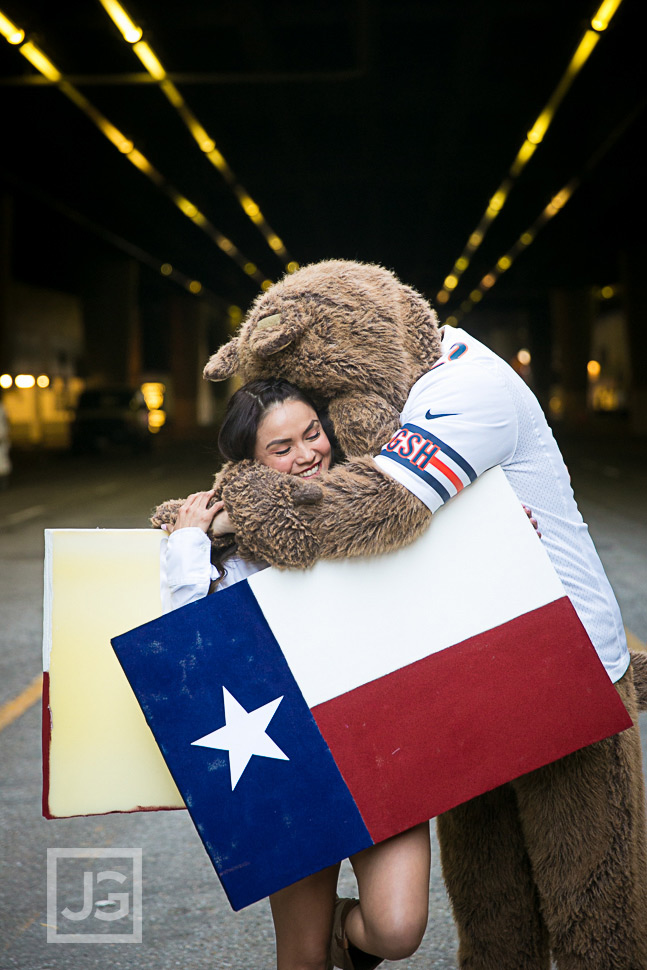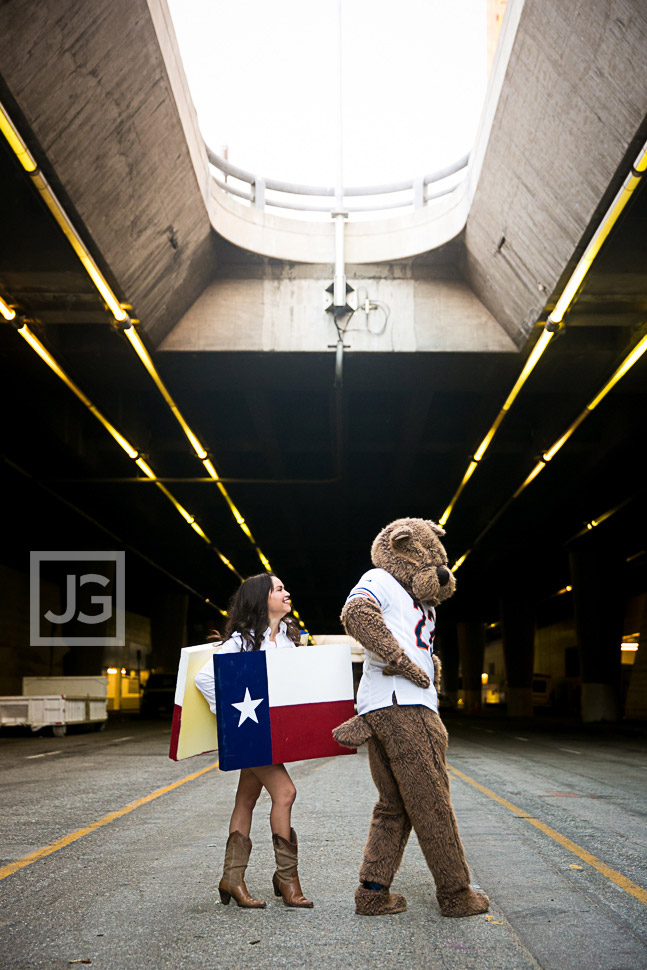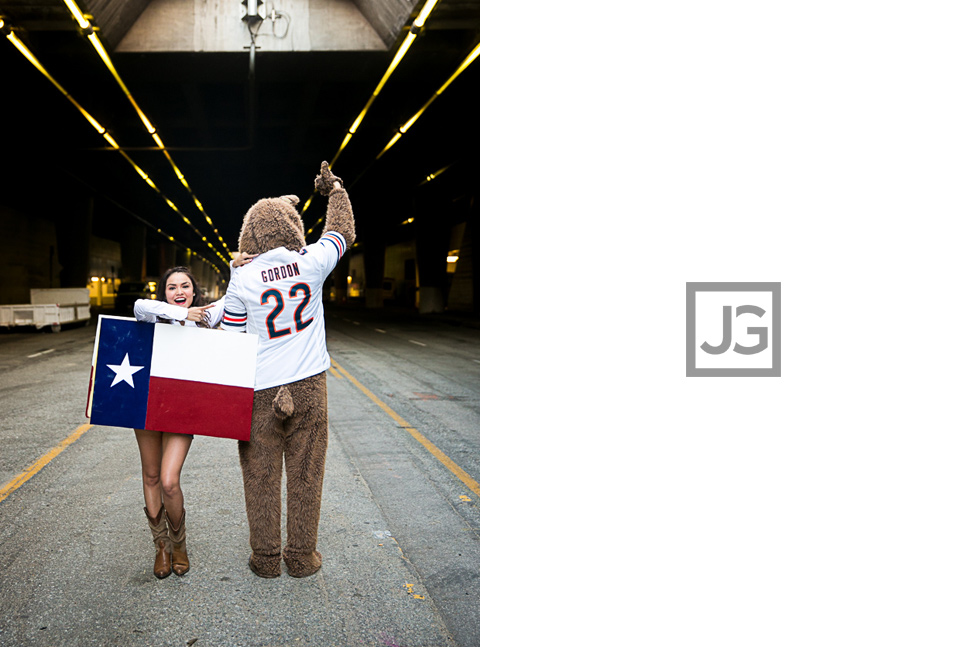 And Gavin does this one to Judy all the time!
And back to the Walt Disney Concert Hall
We had them change clothes (since the costumes might be bad for the whole session LOL) for more engagement photos at the Walt Disney Concert Hall (WDCH).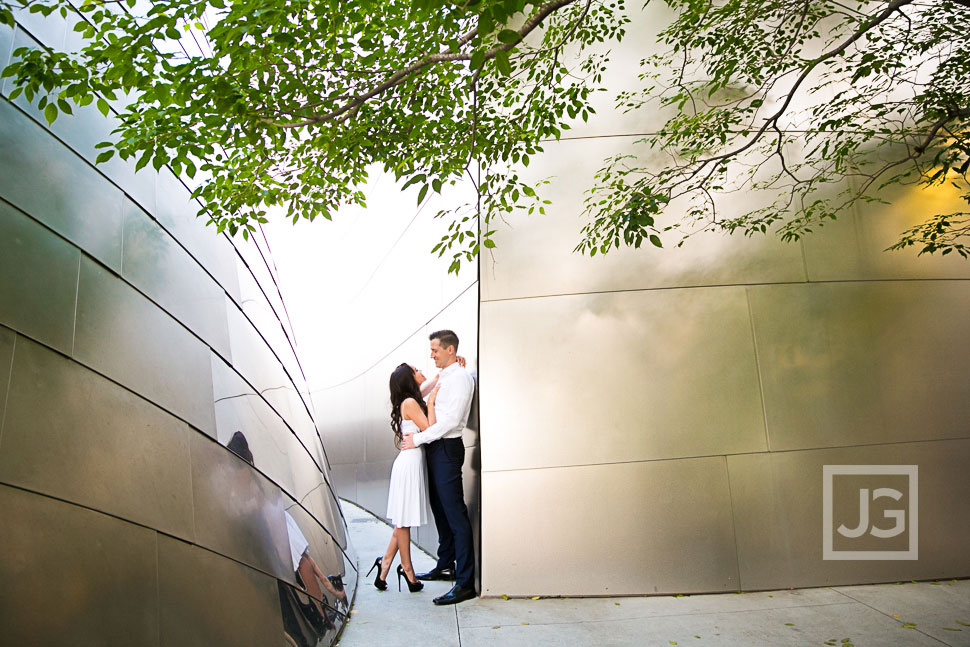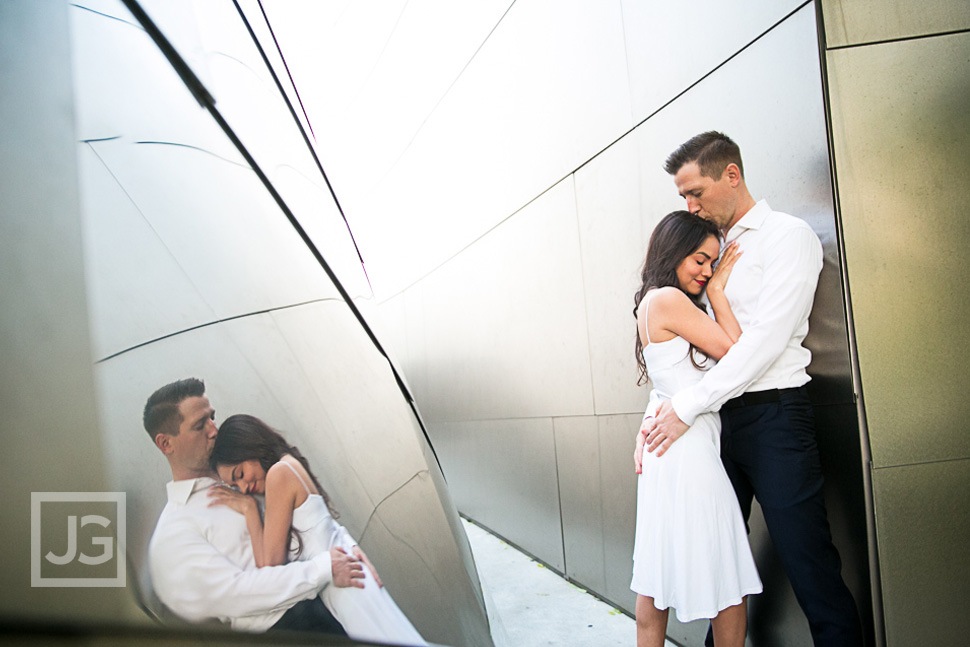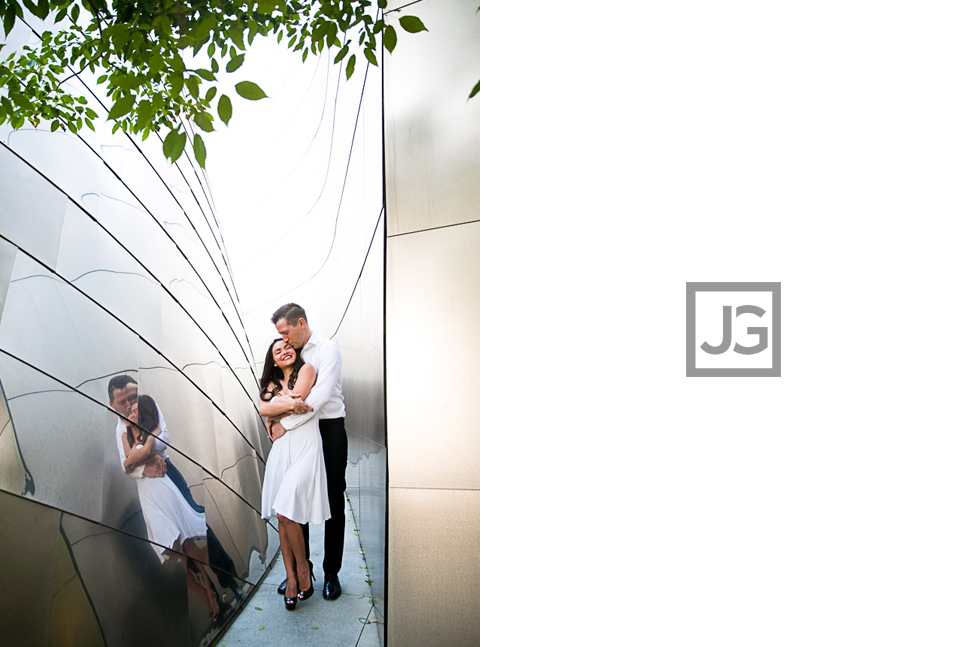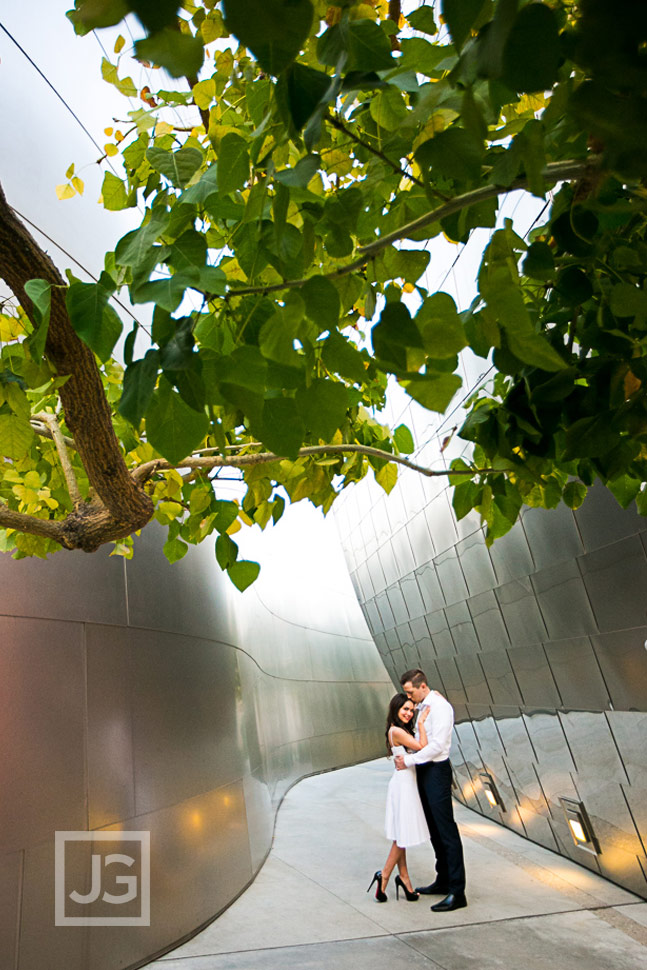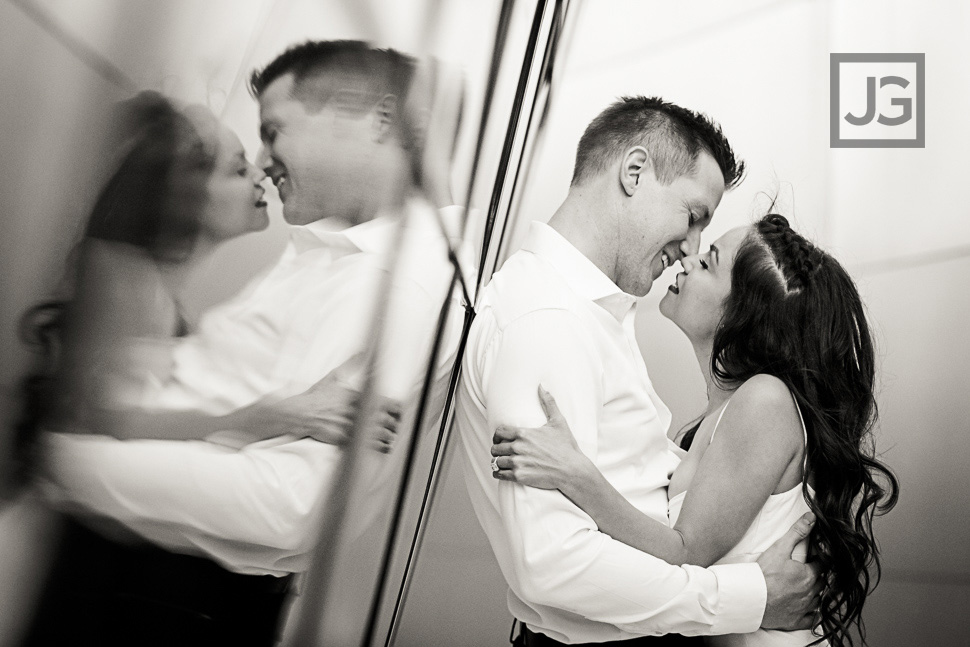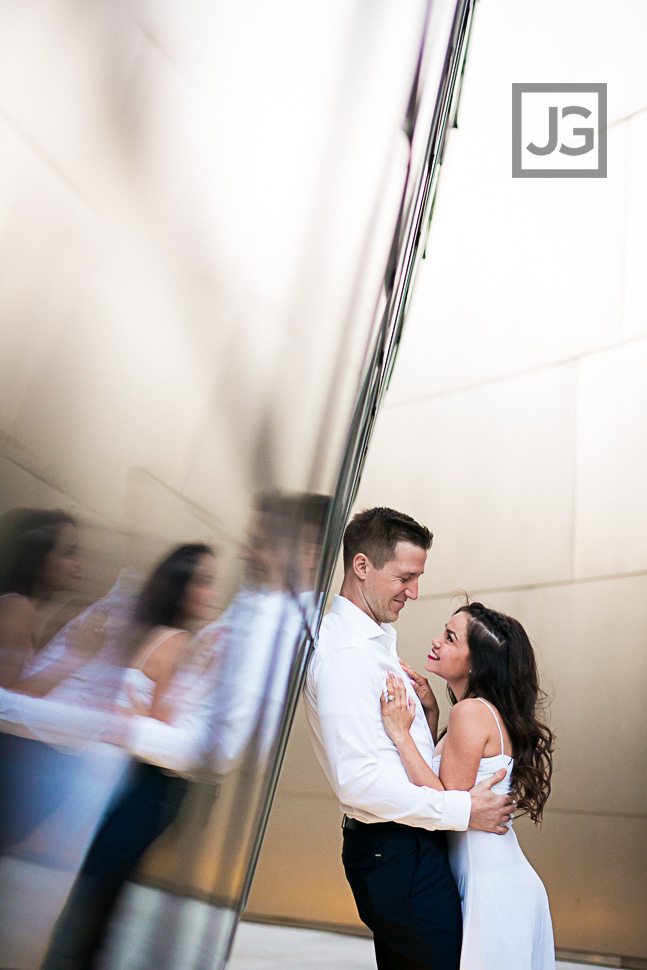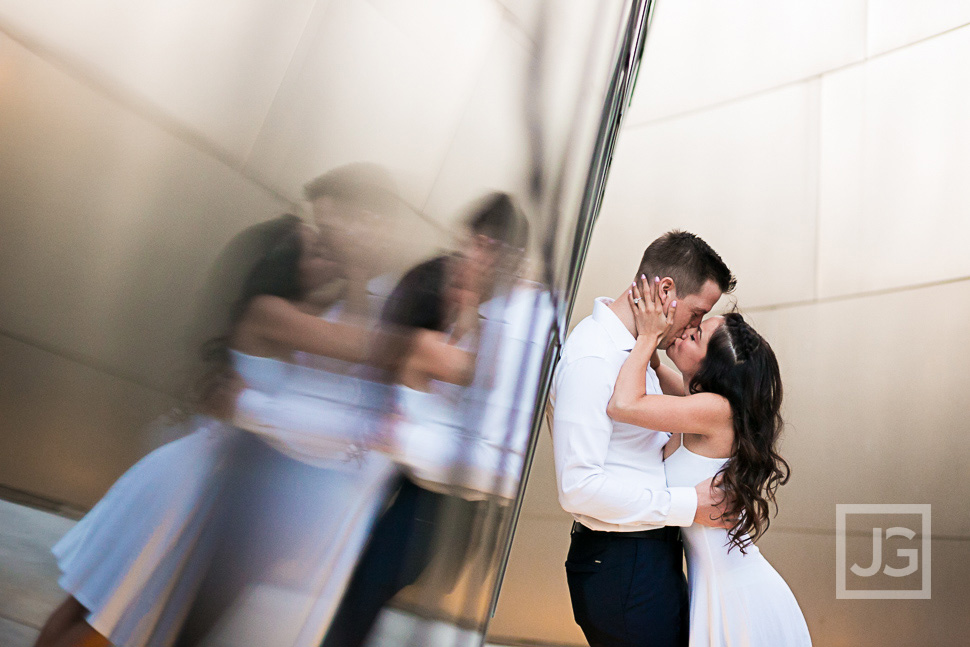 We switched outfits once again to an elegant blue evening dress that Natina really pulled off.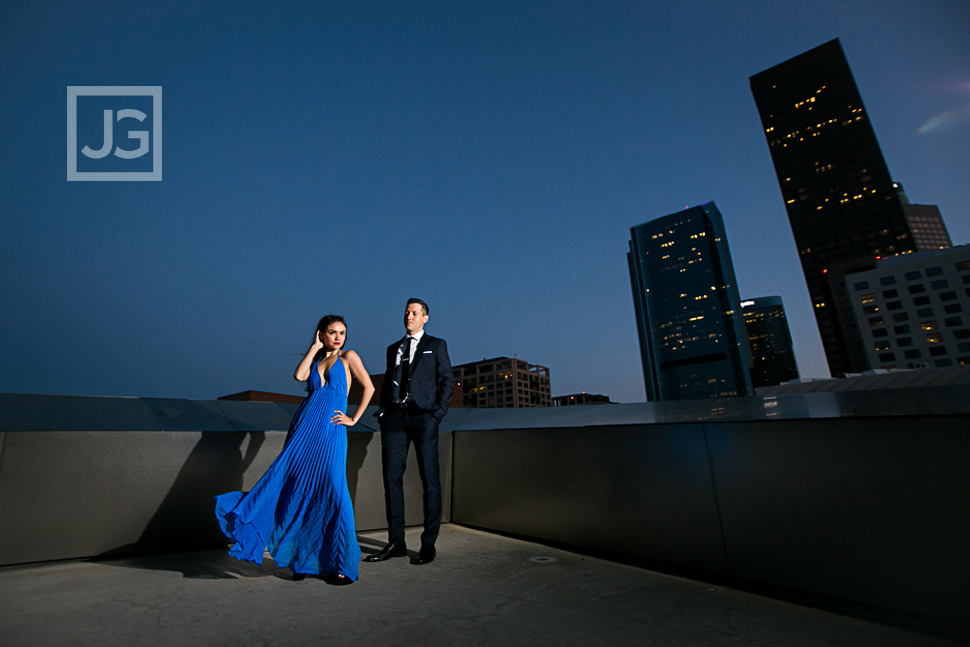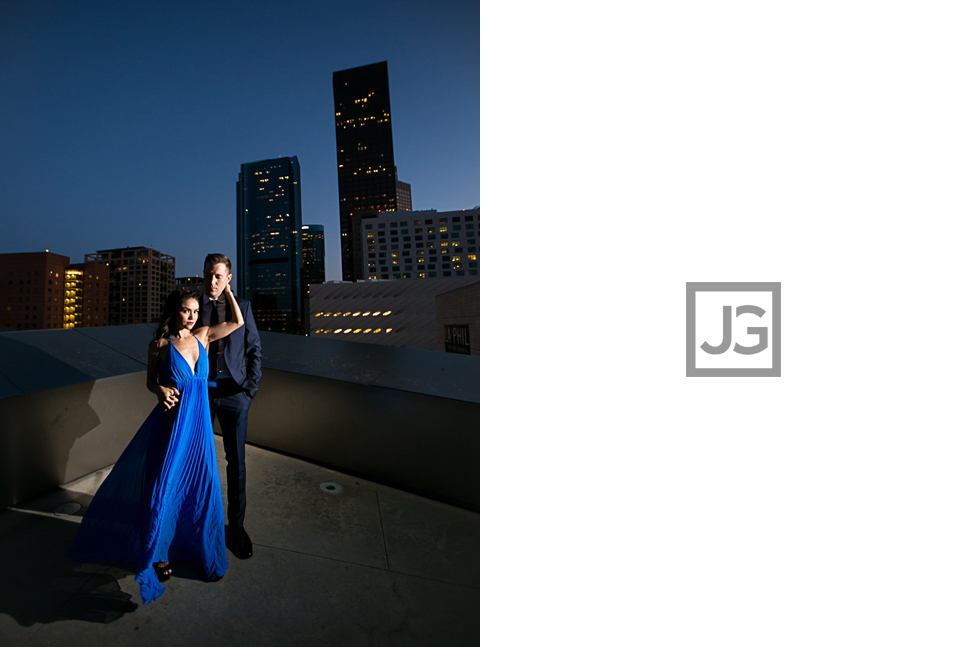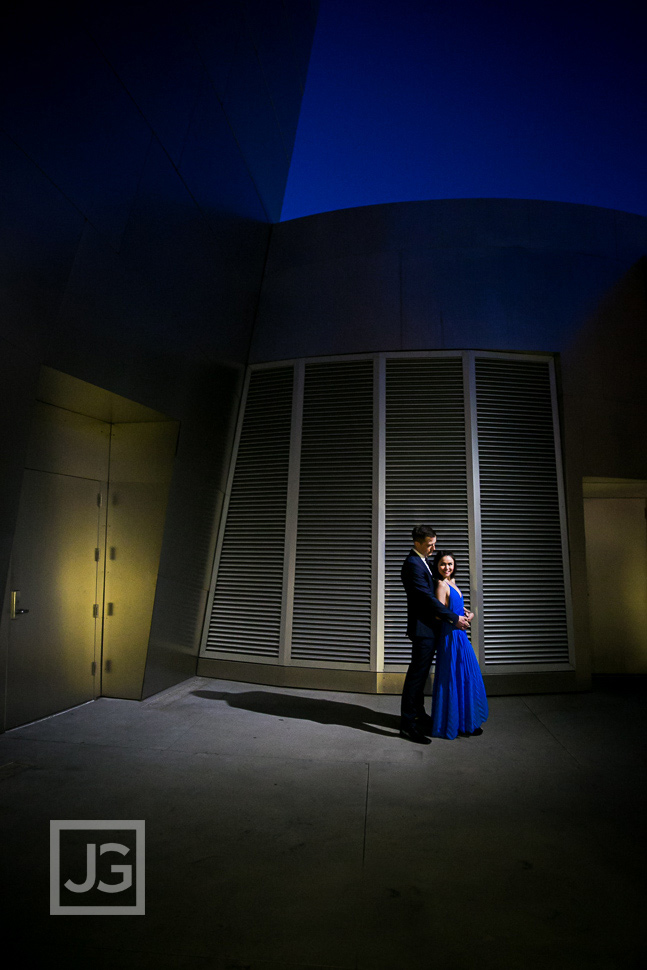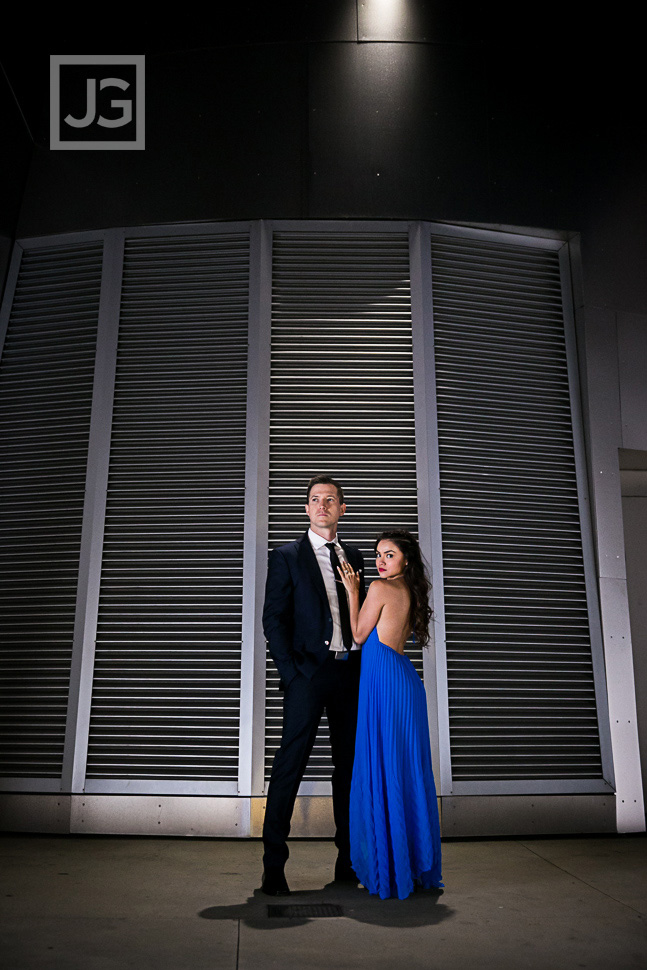 And we can see that they match the urban and modern background with their sexy poses.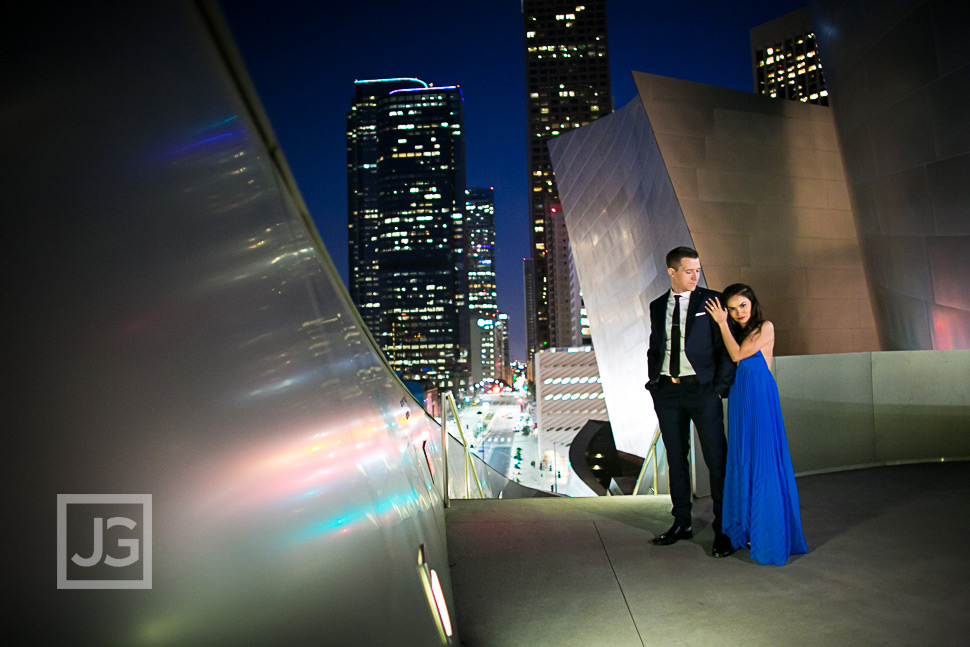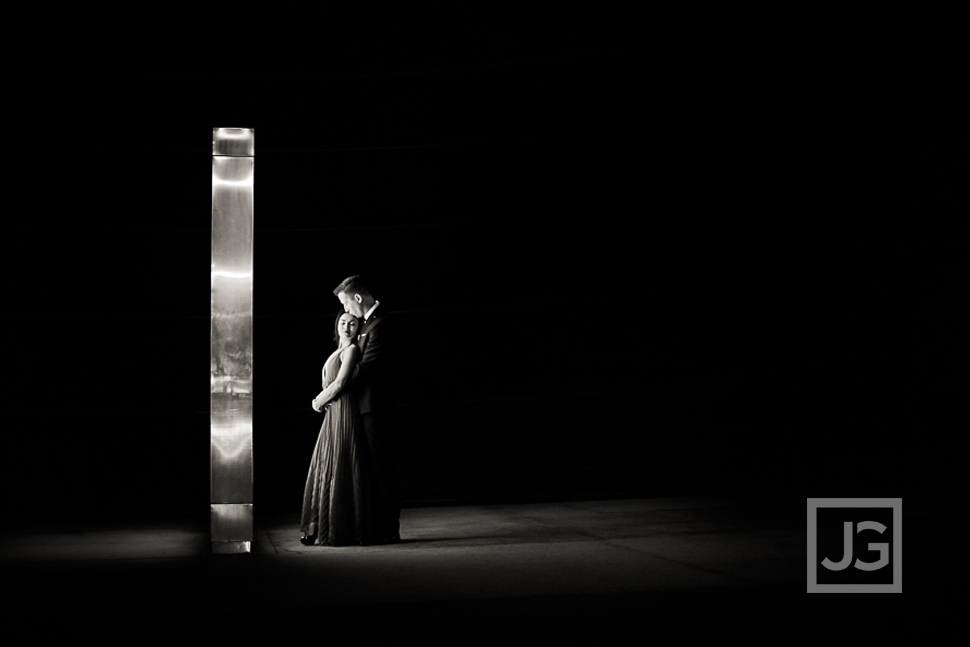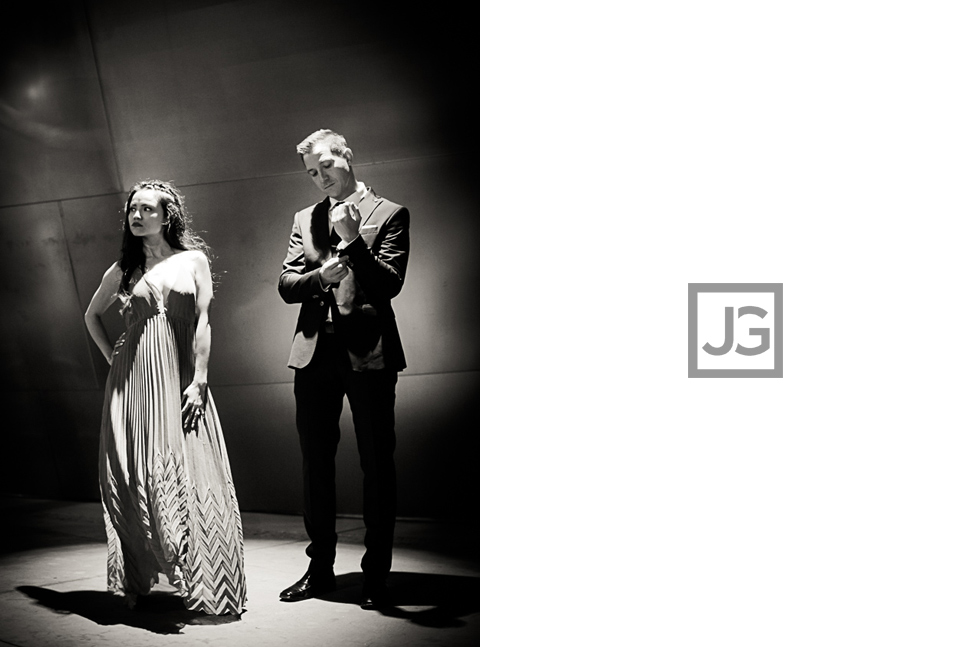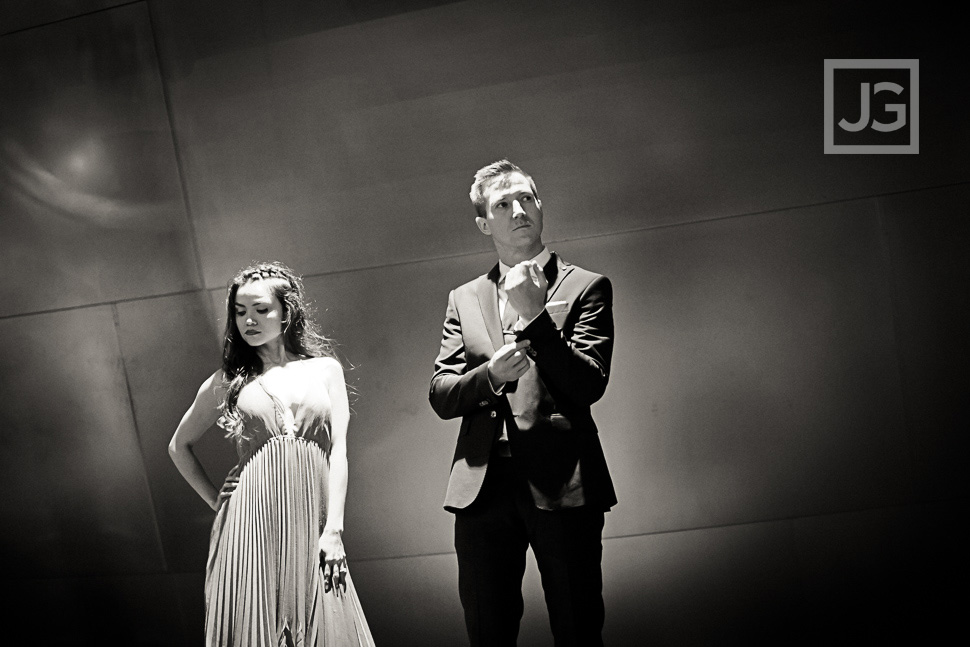 DWP Engagement Photos in Downtown Los Angeles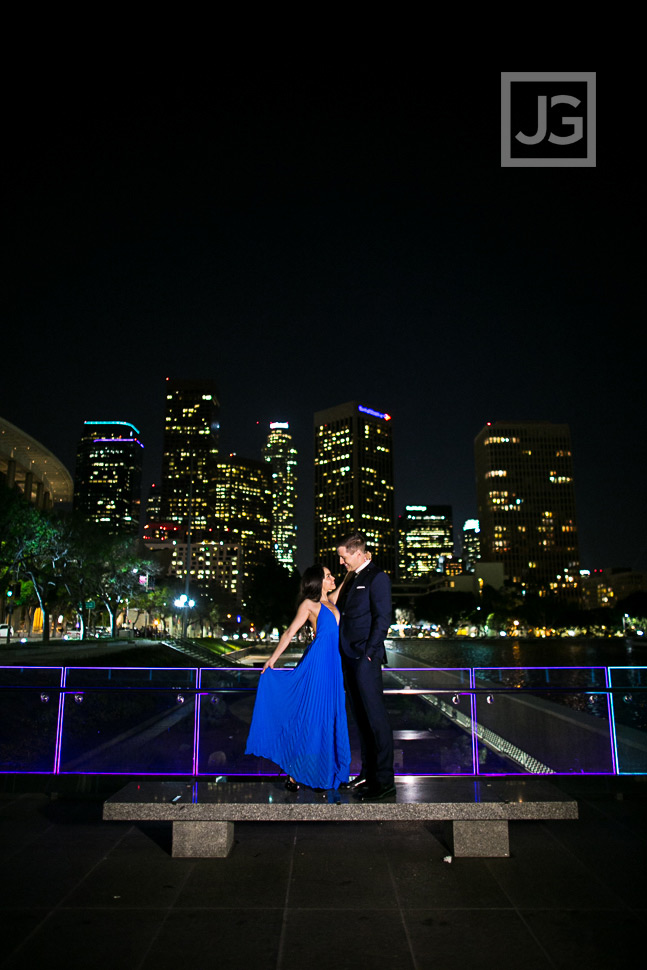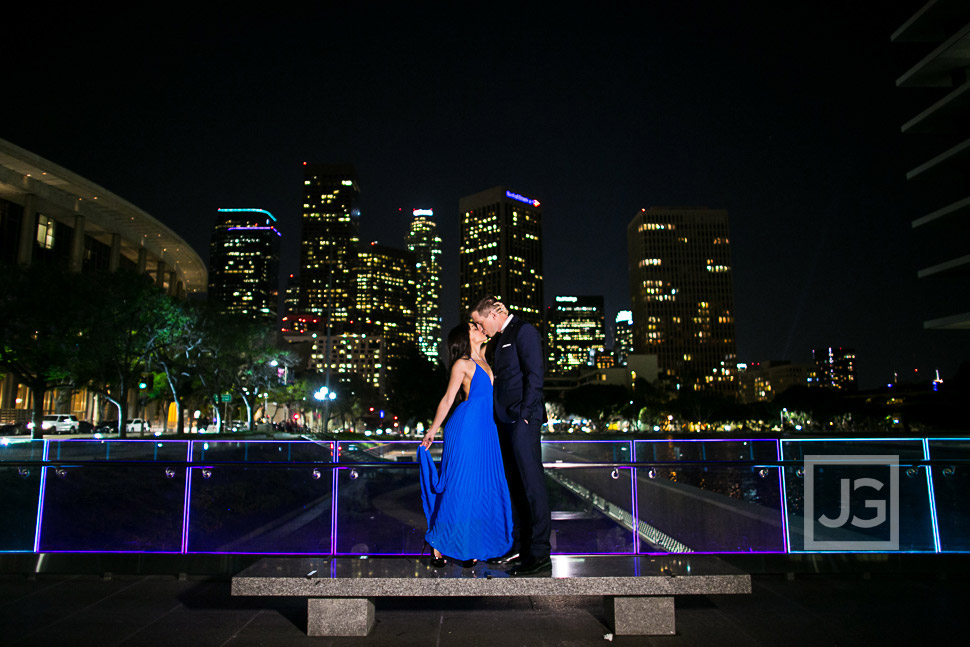 Grand Park Engagement Photography
Please note that Grand Park now has different security overlooking any wedding or engagement photography at that location. Instead of the LA Sheriffs, it's now managed by the same security as the Walt Disney Concert Hall and the Dorothy Chandler Pavilion, which has much more stricter rules. So make sure that your engagement photographer knows about the location and its limitations before showing up. Otherwise you'll be all dressed up with nowhere to photo…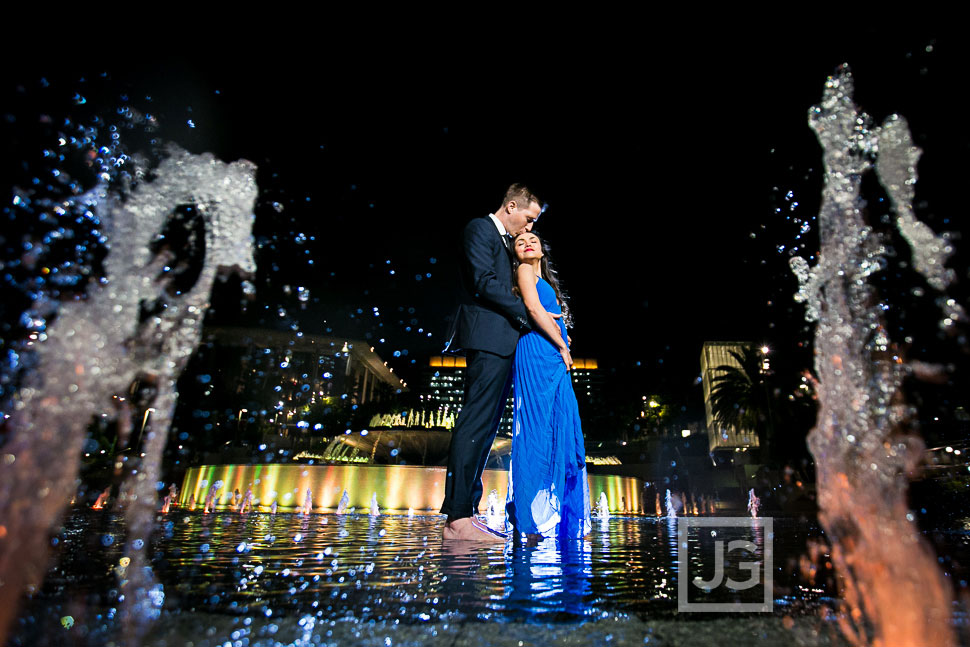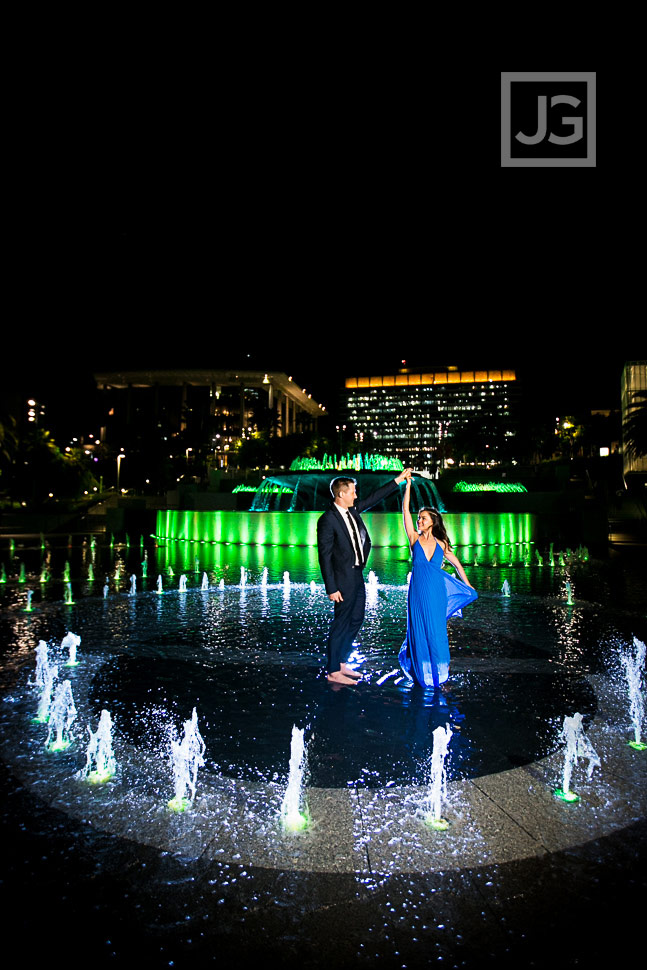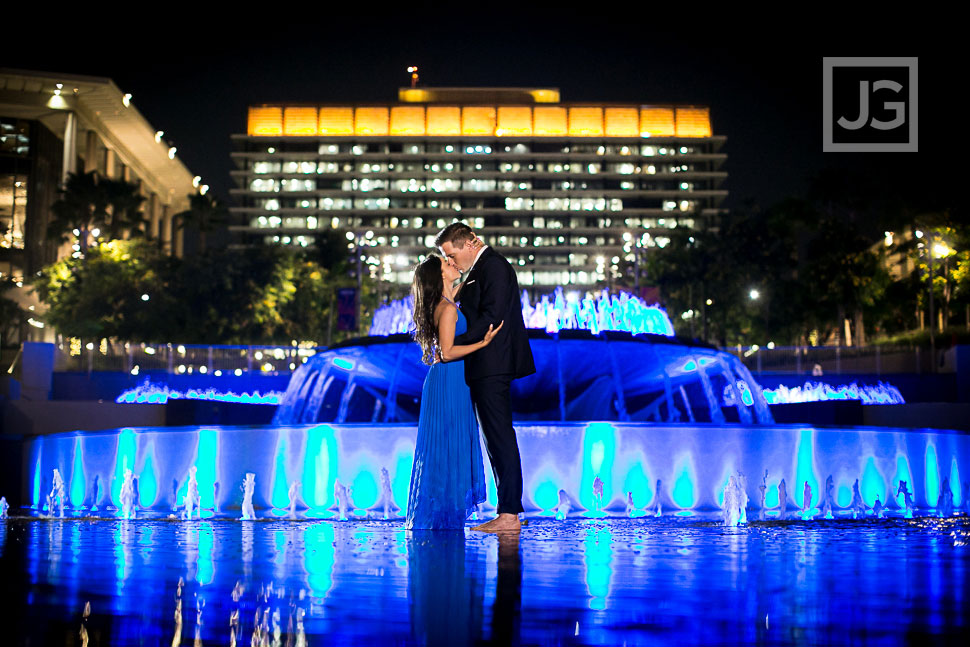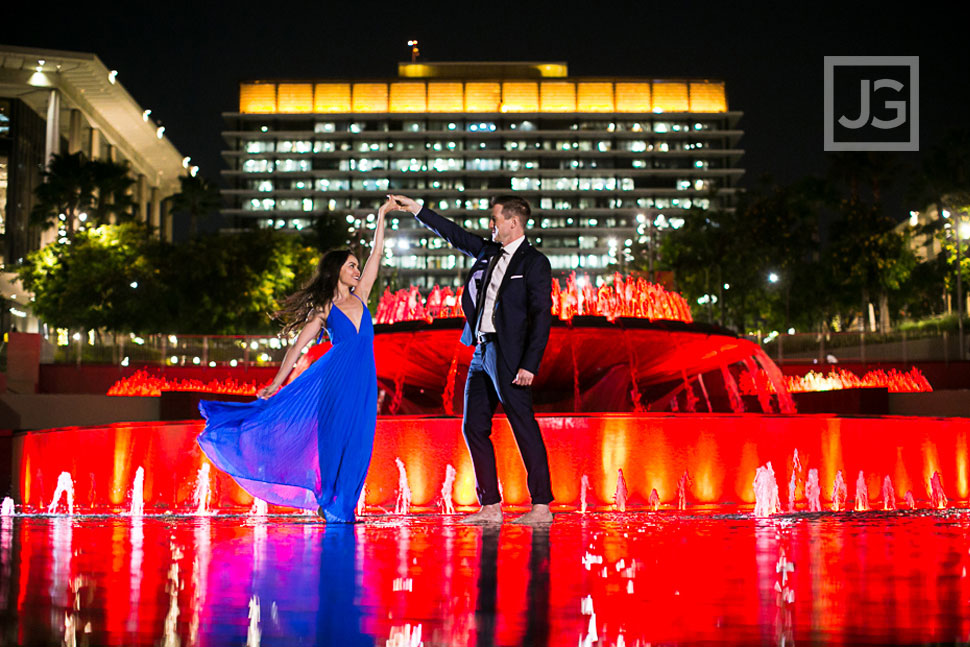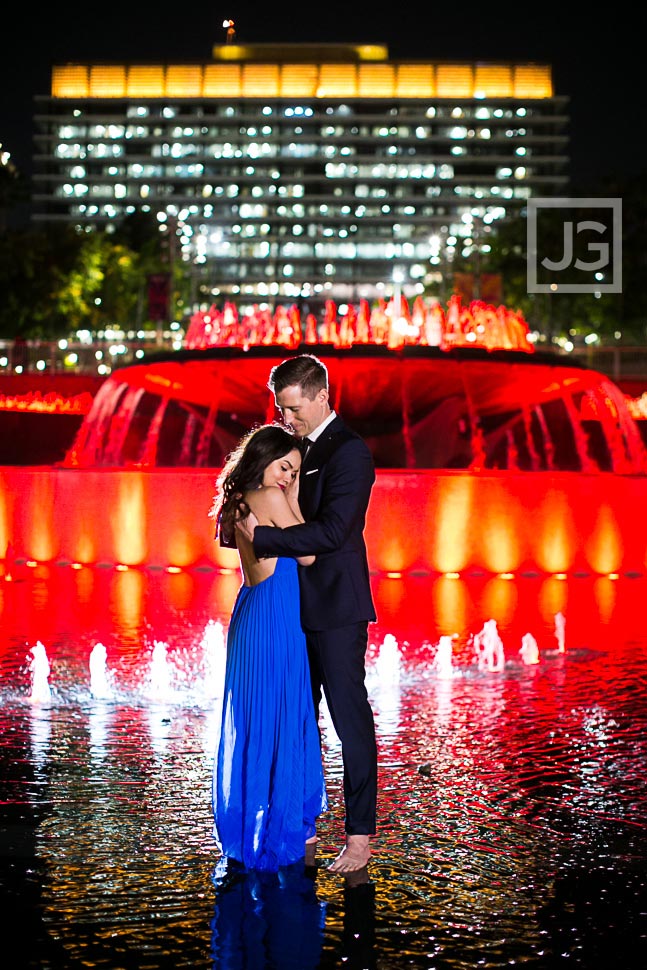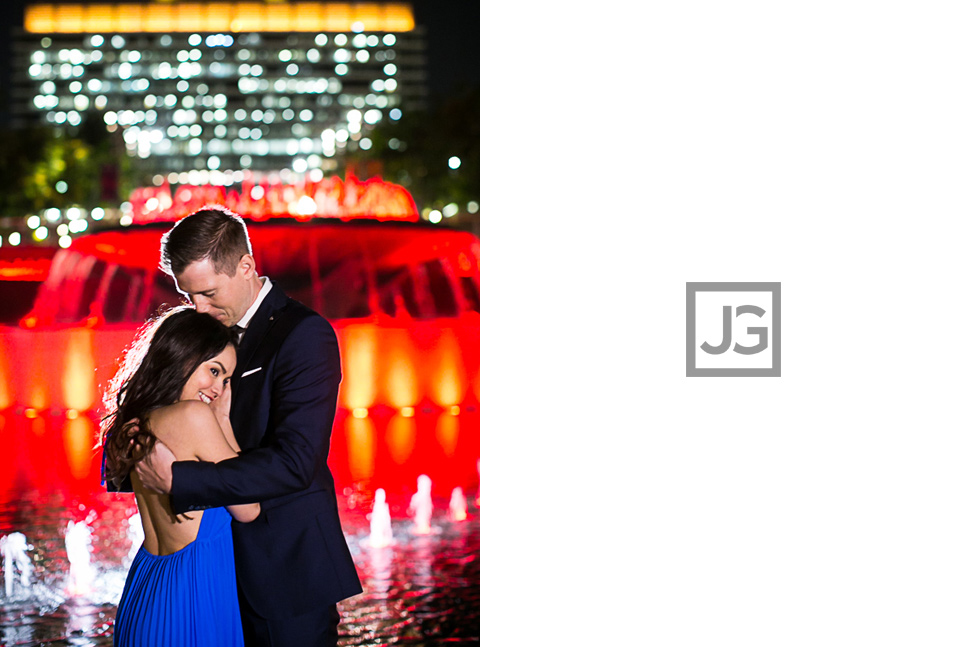 And not that many of our couples have Christian Louboutin Biancas for their engagement photos.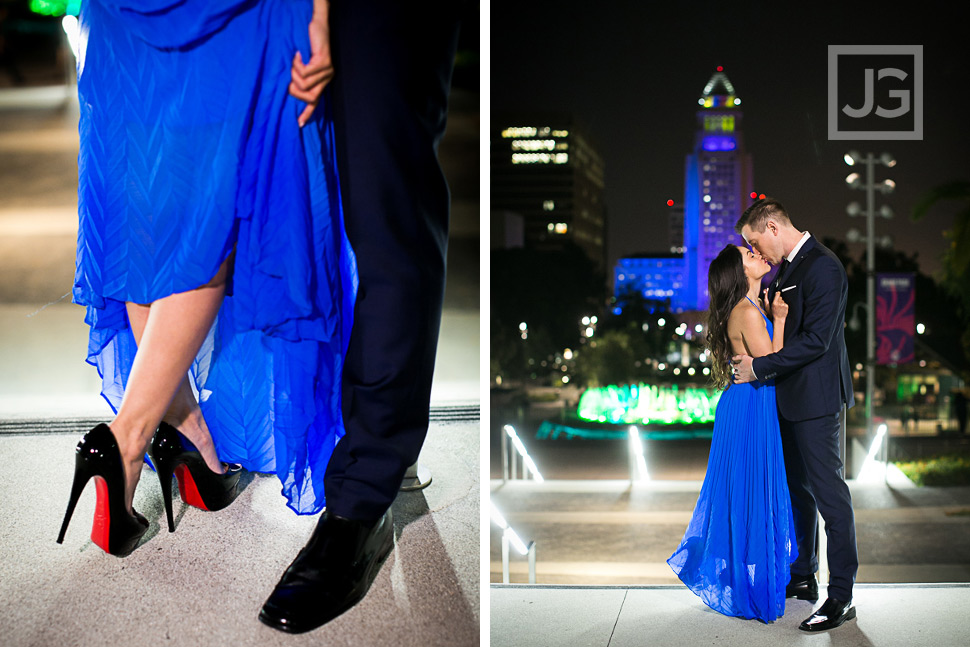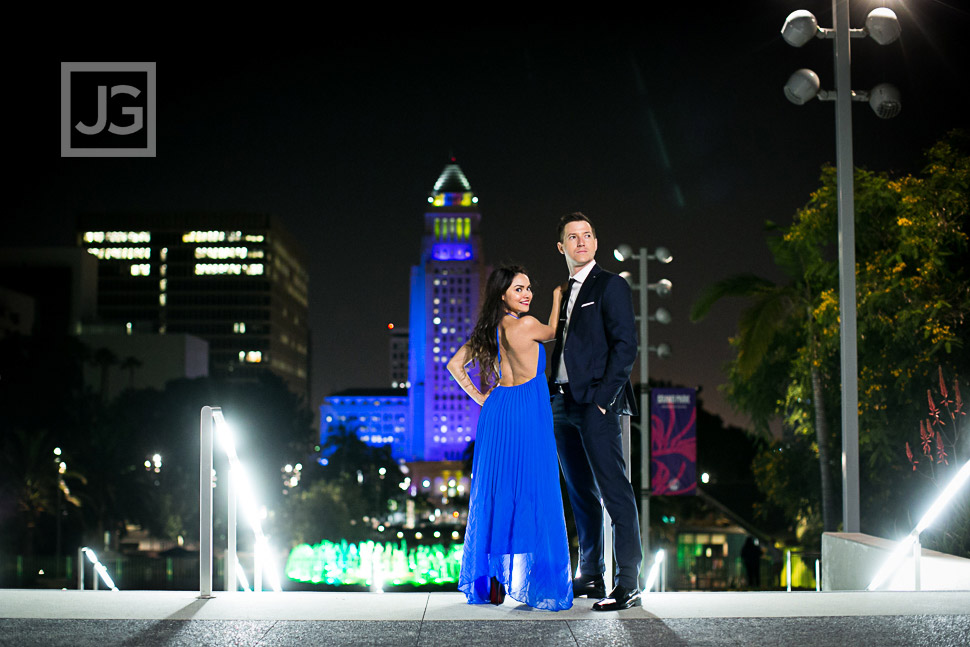 This article shows us creating downtown Los Angeles engagement photos, including some with costumes (a full bear outfit LOL), some with the Watl Disney Concert Hall, some with the DWP Building, and some with Christian Louboutin Bianca shoes. We did most of the engagement photos at night and in low-light, which is our specialty and expertise. We produce consistent, reliable, but also amazing night engagement photos.
Make sure to check out the rest of our blog for more examples of wedding and engagement photos. You can also find more examples of our recent work on our Instagram. So make sure to follow us to see more of our art, such as this other session in downtown Los Angeles: