There is something to be said about rain on a wedding day (especially in sunny SoCal). At Alla and Darren's wedding, the rain threatened to come out throughout the day and poured heavily right at the worst possible moment, five minutes into their outdoor ceremony! Everyone got wet. Everything got wet. Everyone watched Alla and Darren get married, rain or shine. And afterwards, as the sky cleared and hair dried, there was this aura in the air. It's as if everything was refreshed and new. And since everyone had gotten wet (some more than others!), everyone could feel that glowing transition, wrapped in the warmth of family and friends. So continue for our Serra Plaza wedding photography on a rainy day!
So I feel like the rain was a metaphor for marriage, where the love and warmth of family and the warmth of Alla and Darren's love can dry the dreariest of rainy days.  And they will sing and dance and eat and drink merrily into the night. Just look at the photos below and you'll see what I mean. Oh, and don't forget to check out their wedding video.
Preparation at the Residence Inn
They did their preparation at the Residence Inn in San Juan Capistrano, which let us get them ready and do their first look at the same spot.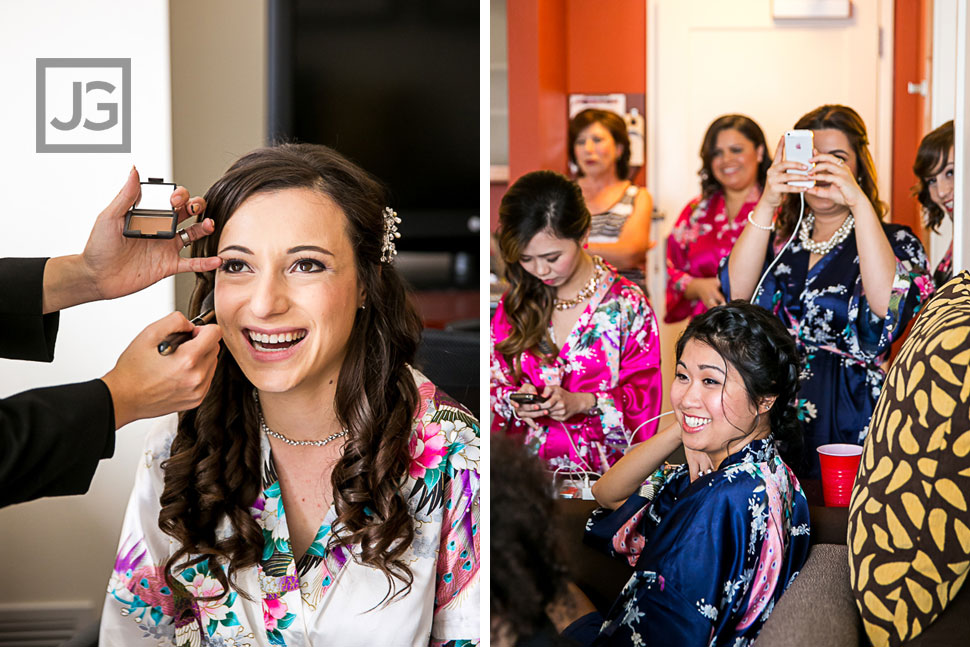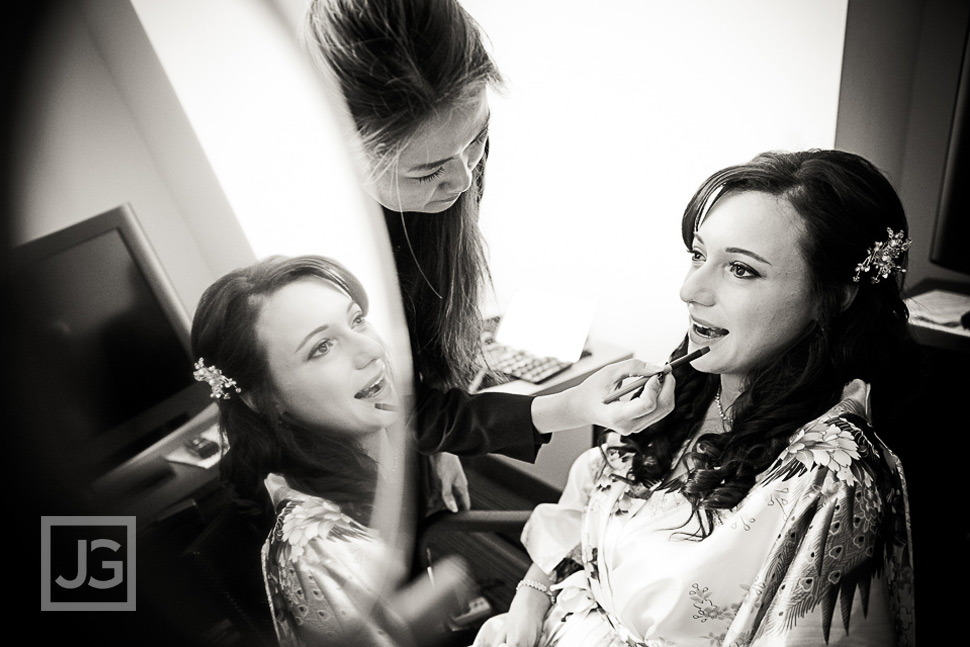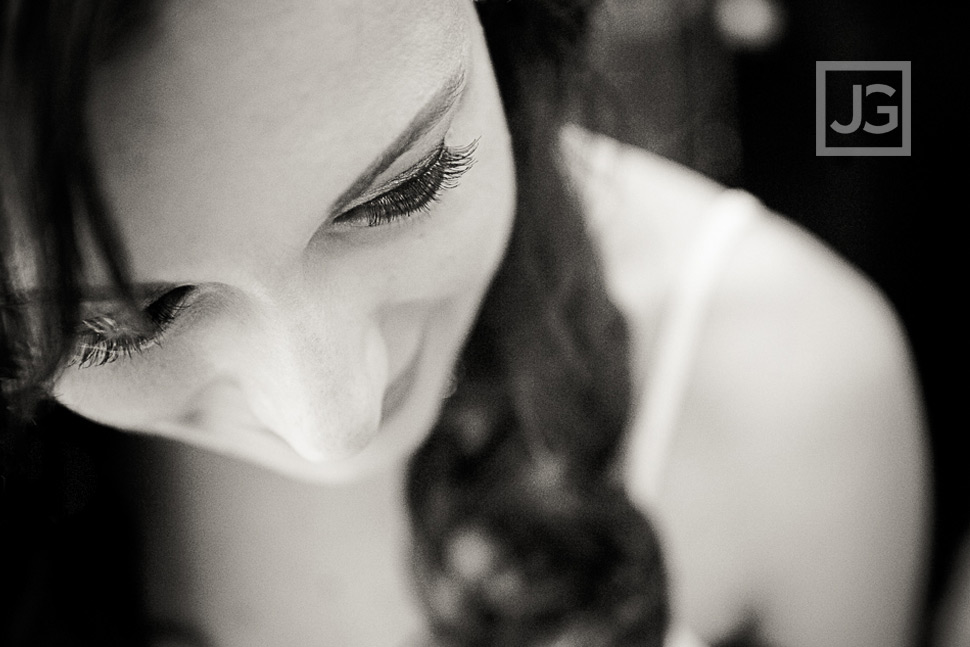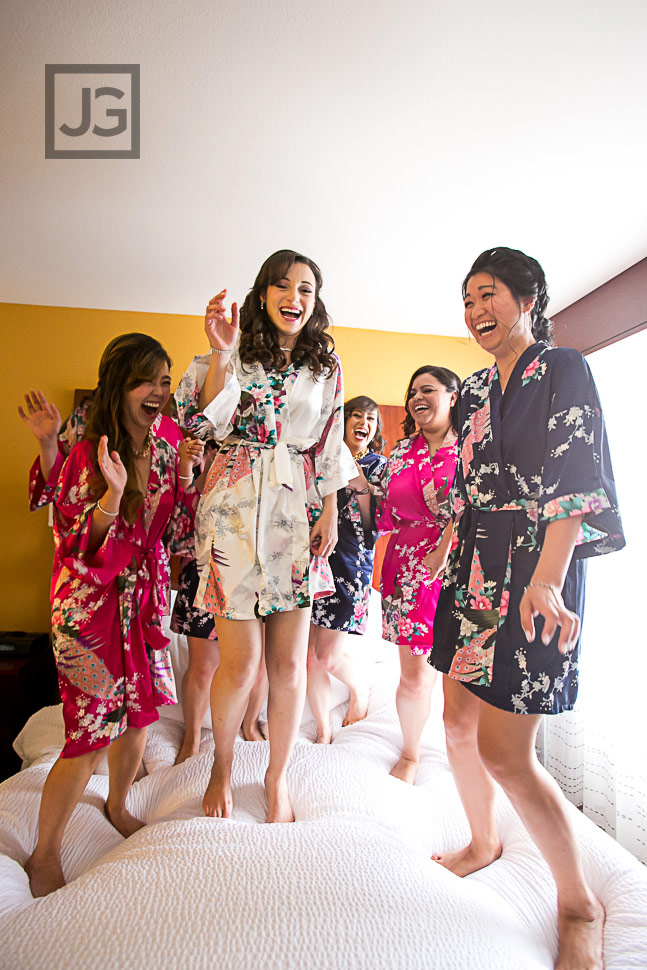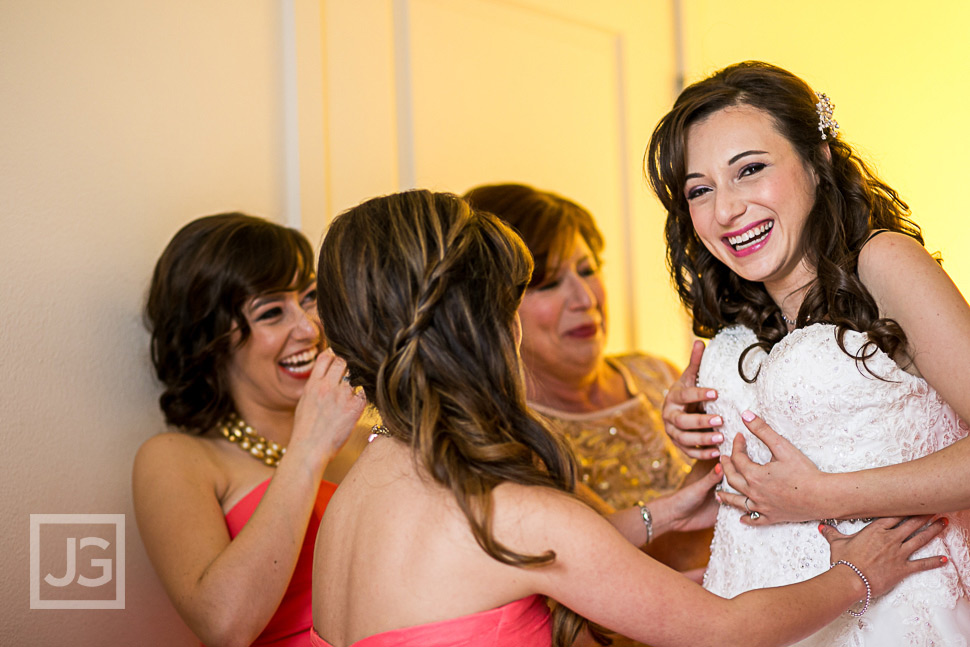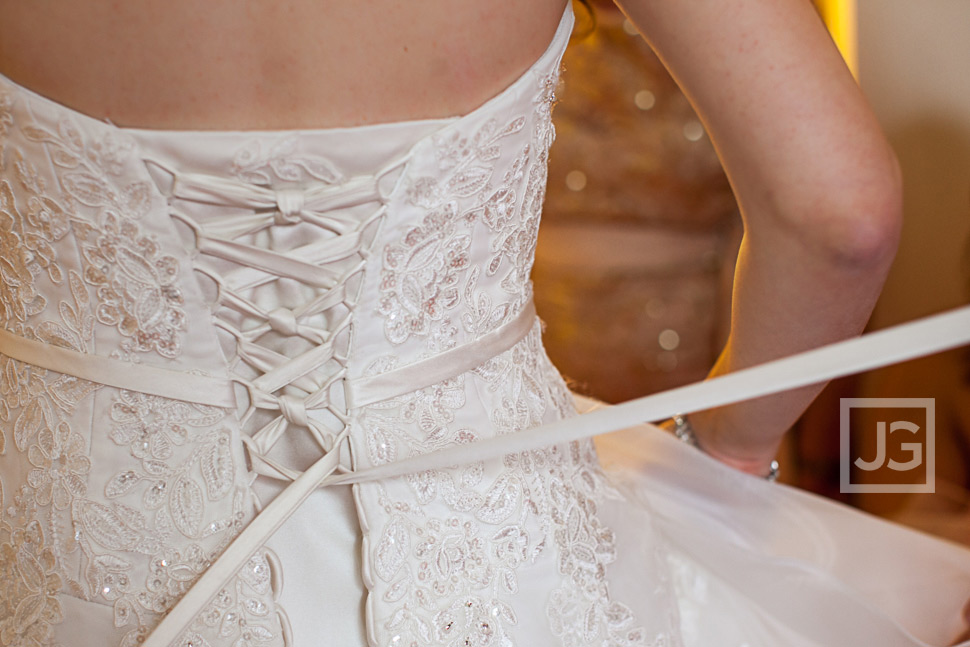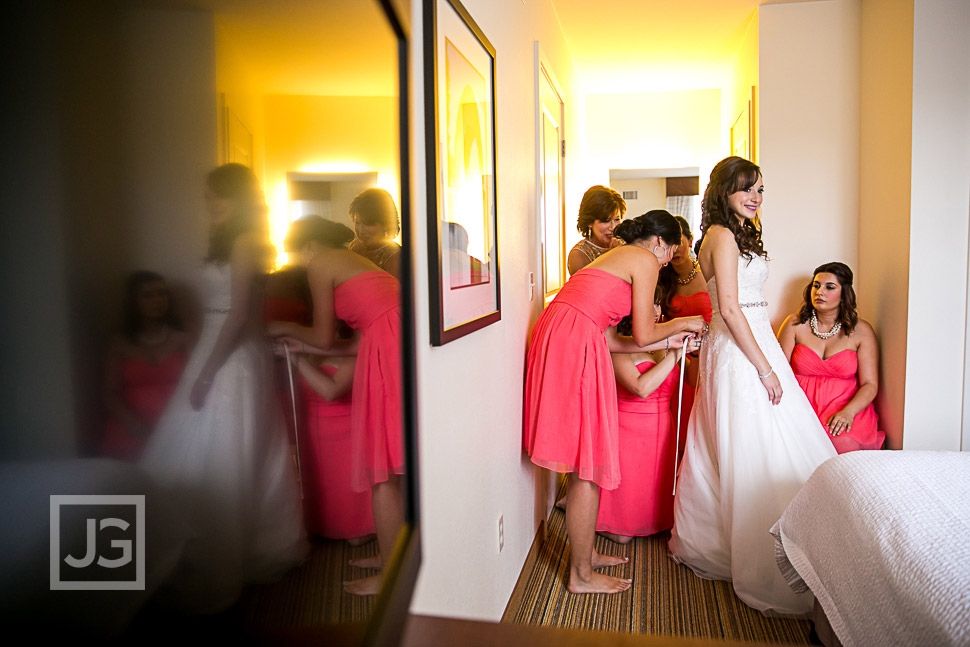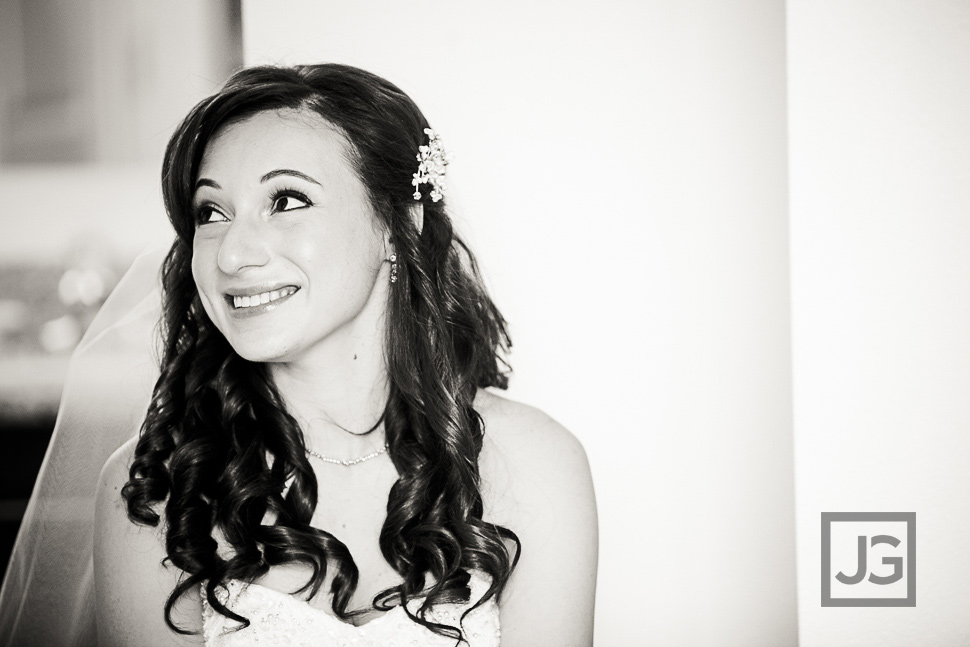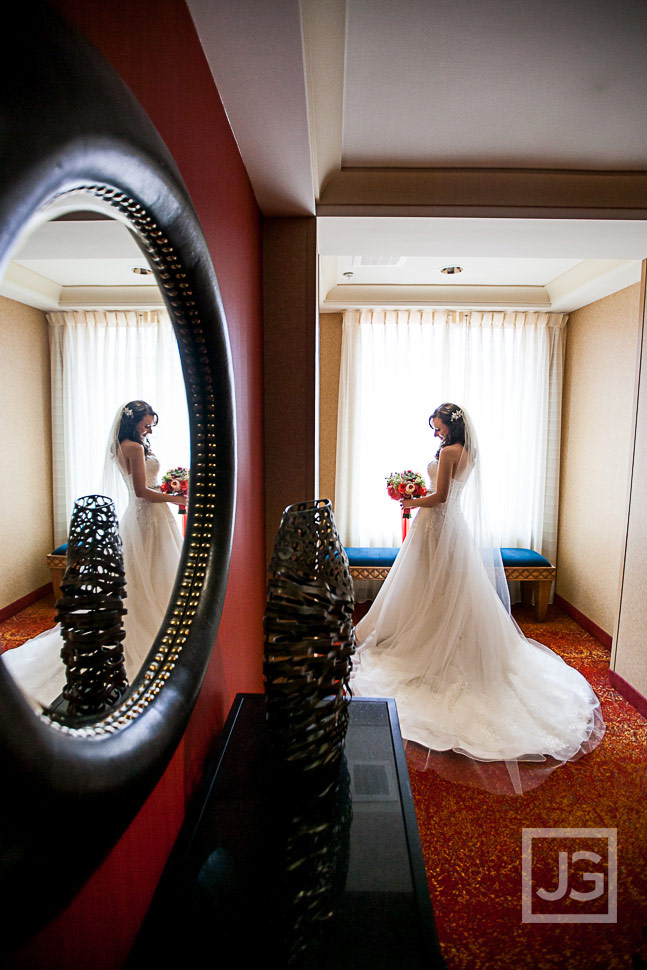 We did their first look right in the back lawn of the Residence Inn.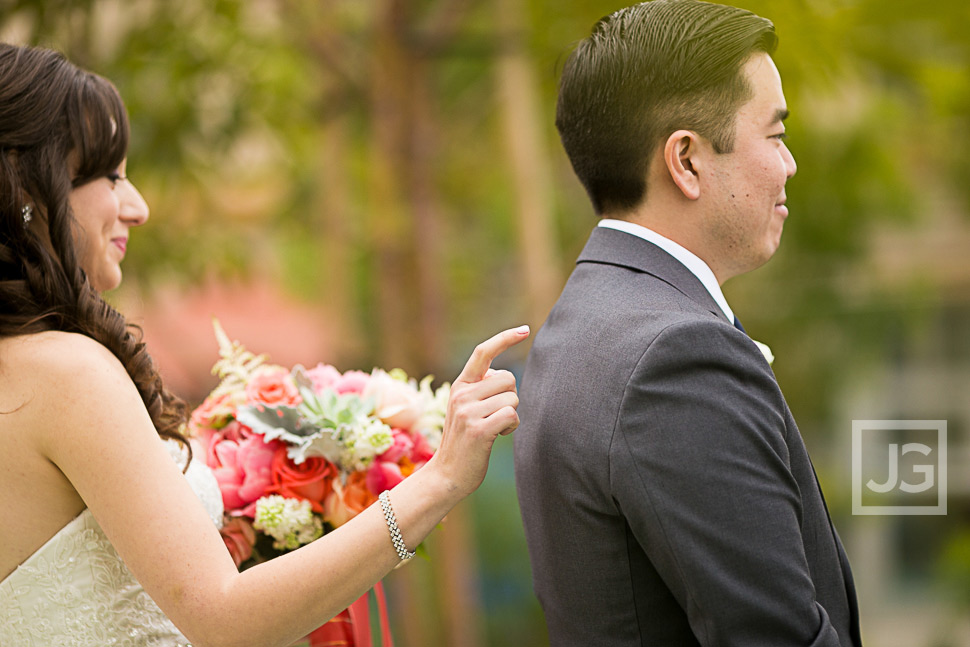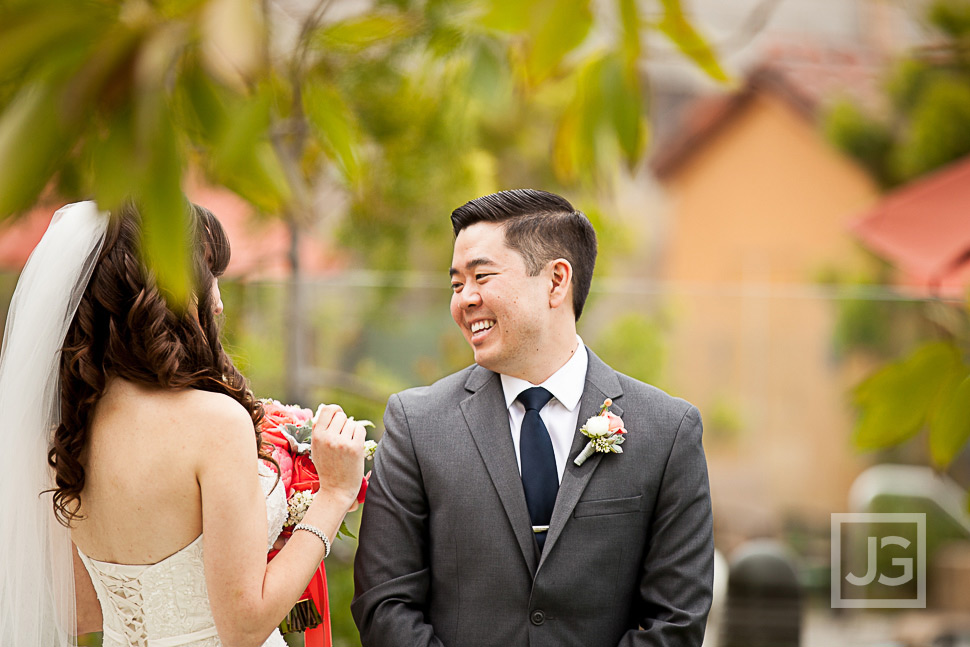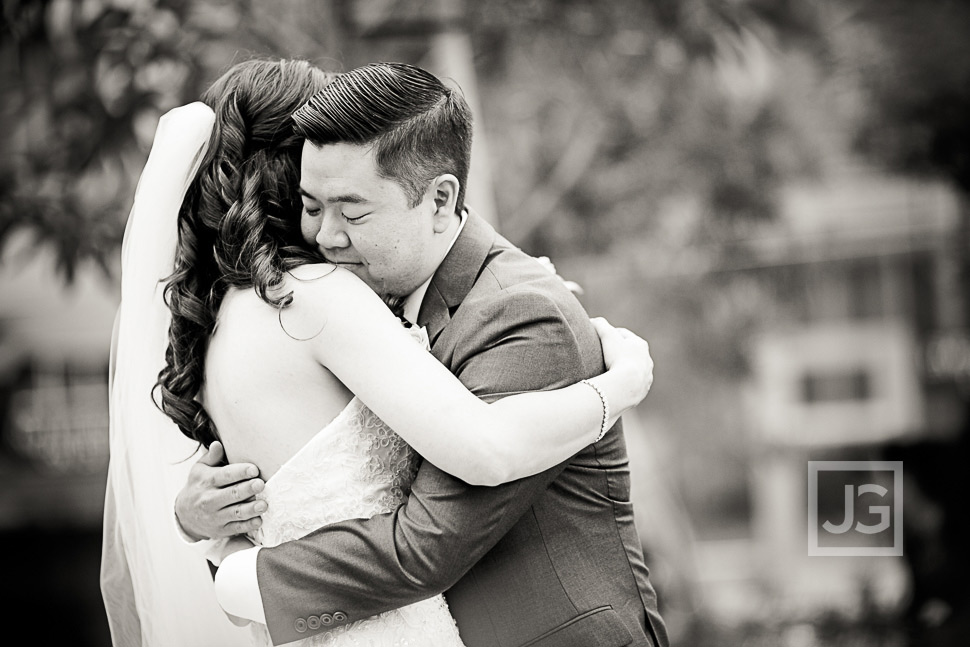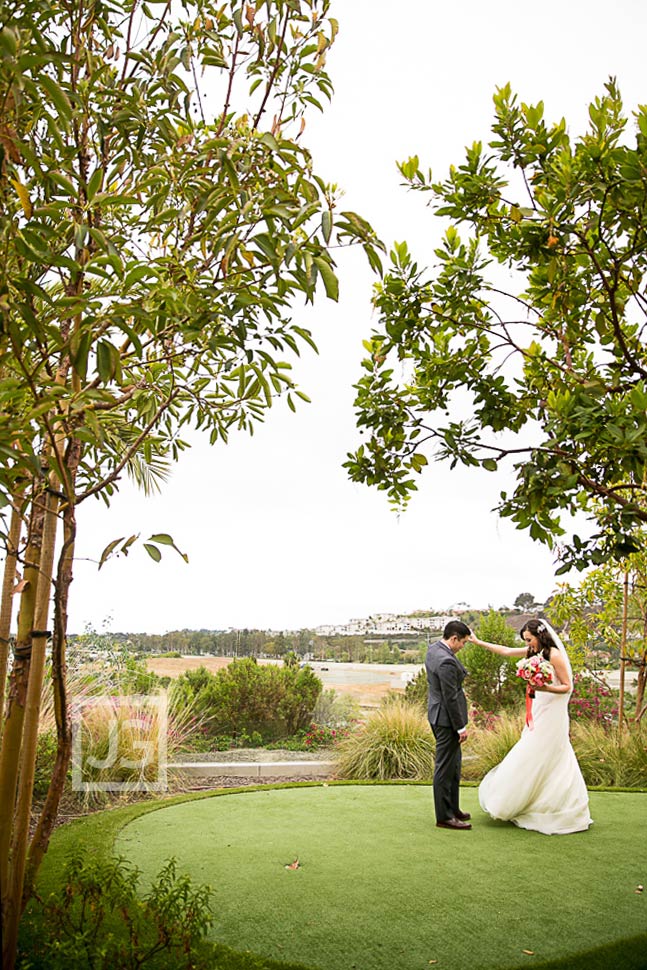 Wedding Photos at Mission San Juan Capistrano
We then headed over to the Mission San Juan Capistrano, which is an amazing place to do wedding photography. Even though it was already starting to sprinkle, there were plenty of spots to photograph without getting our couple too wet.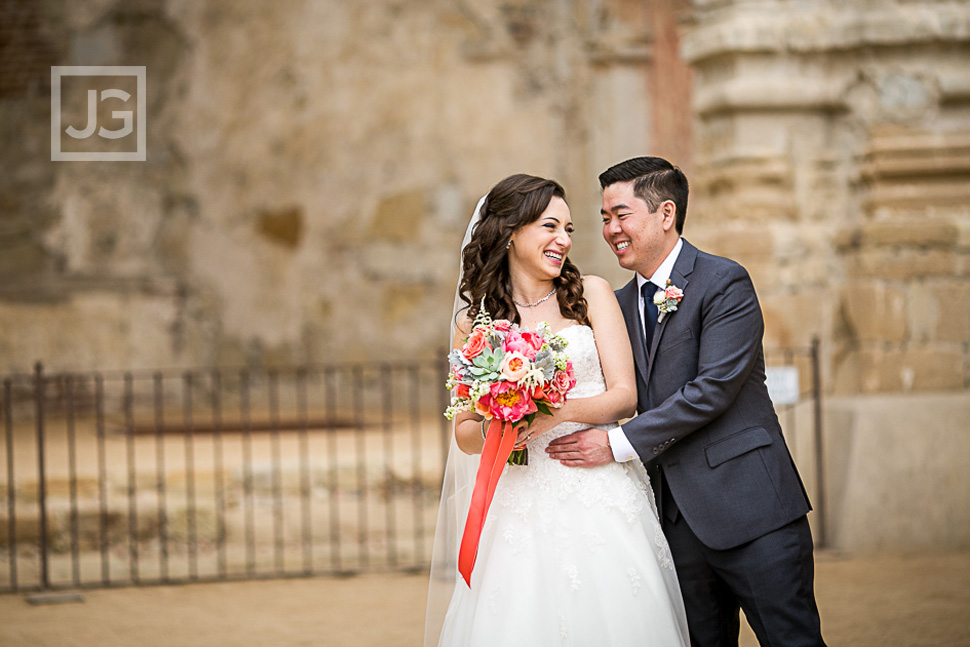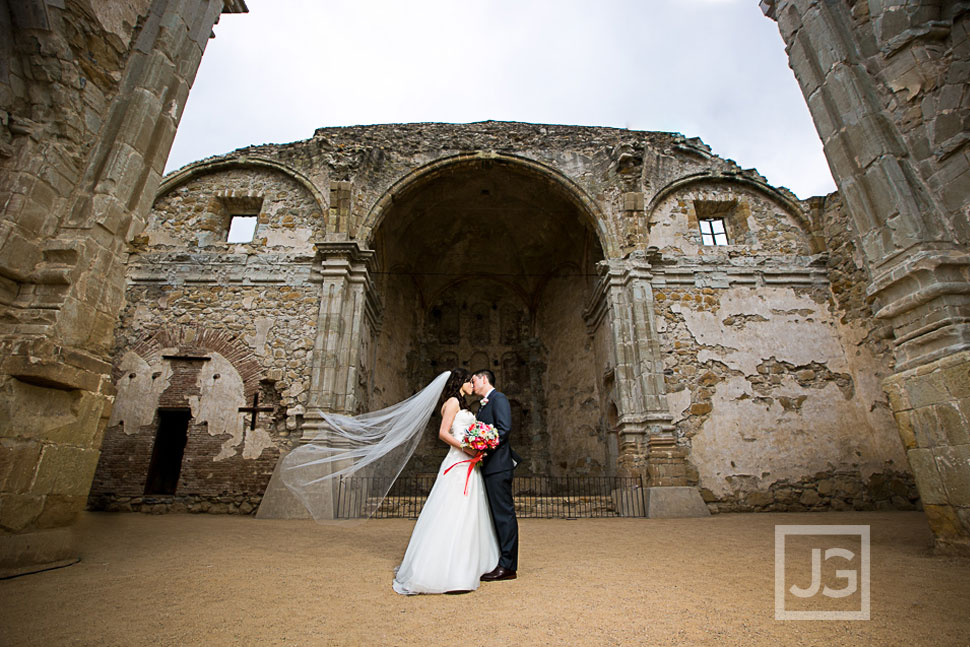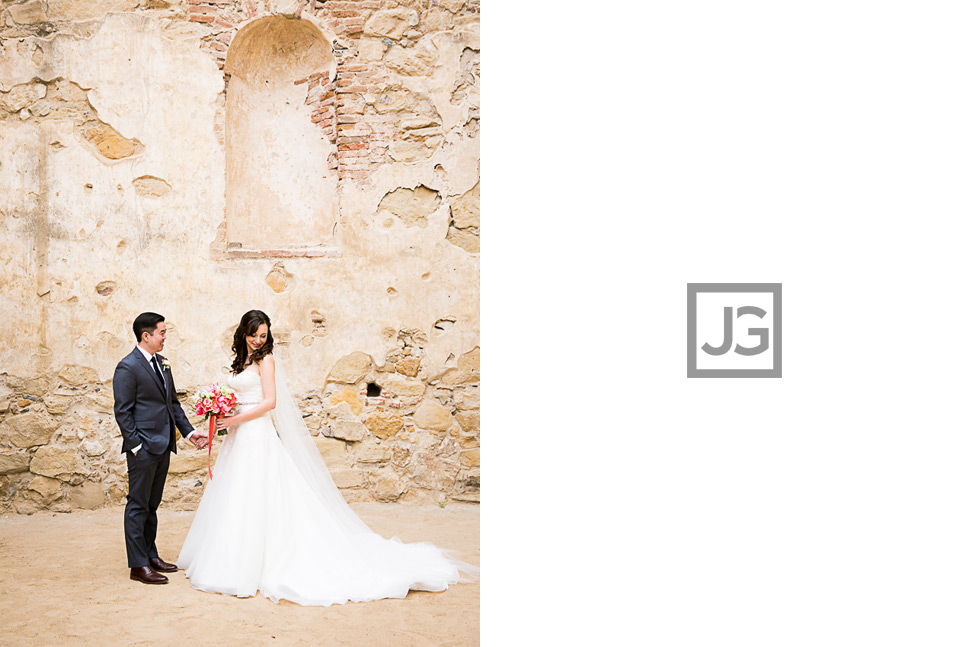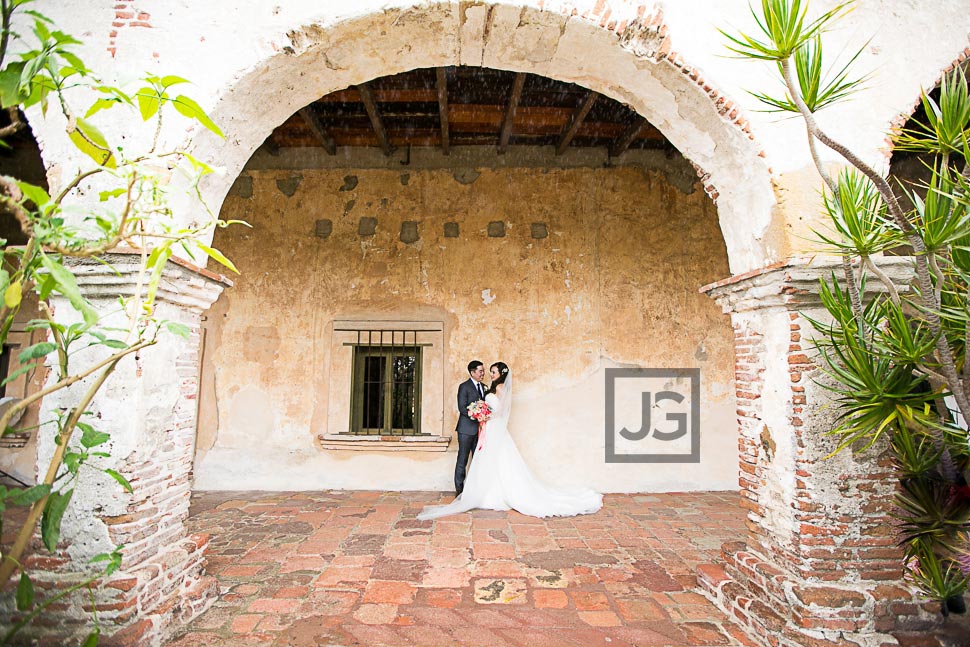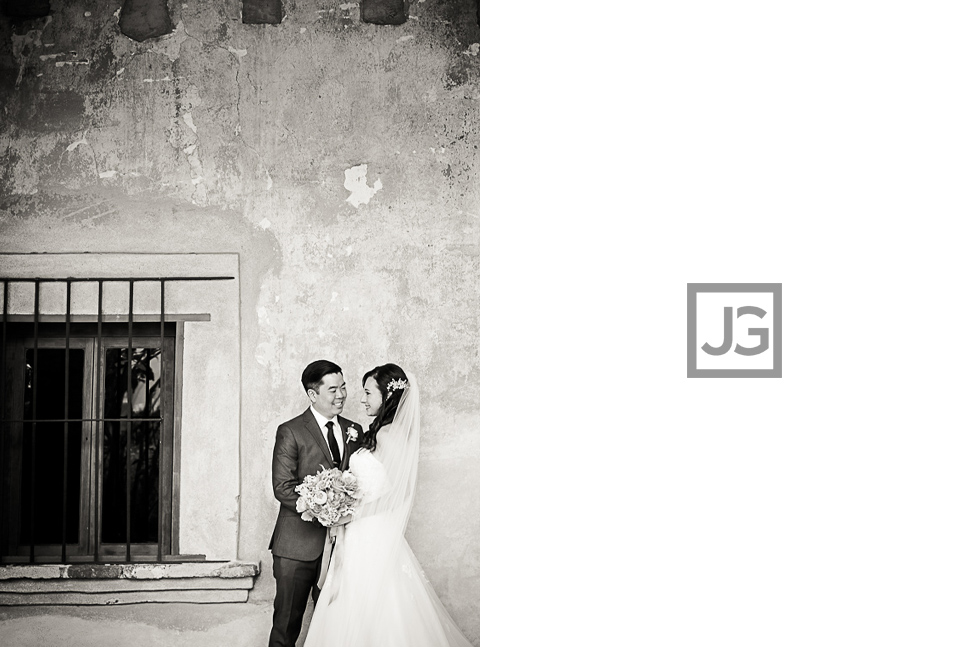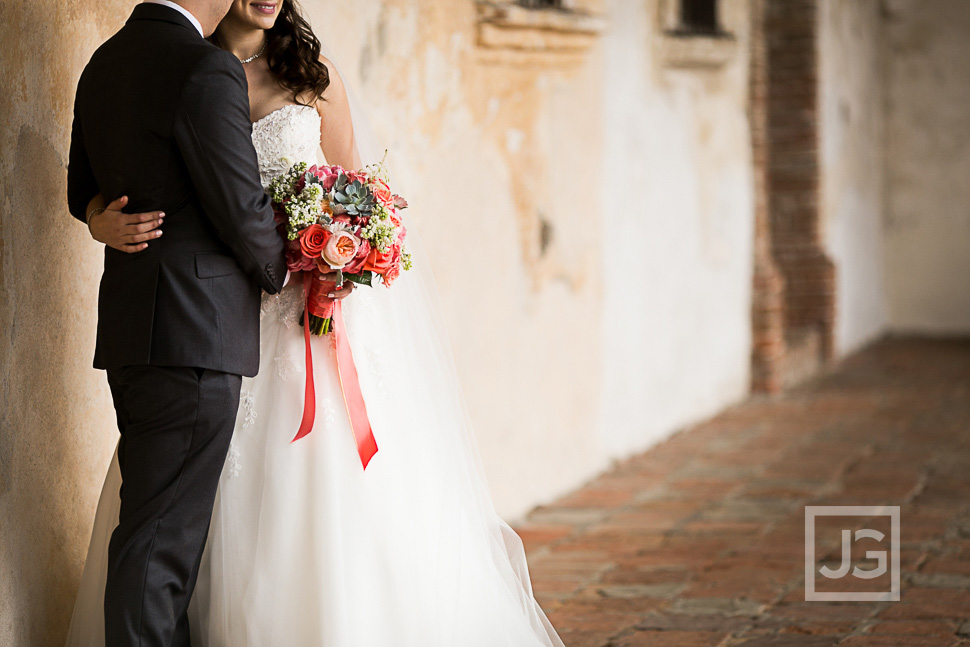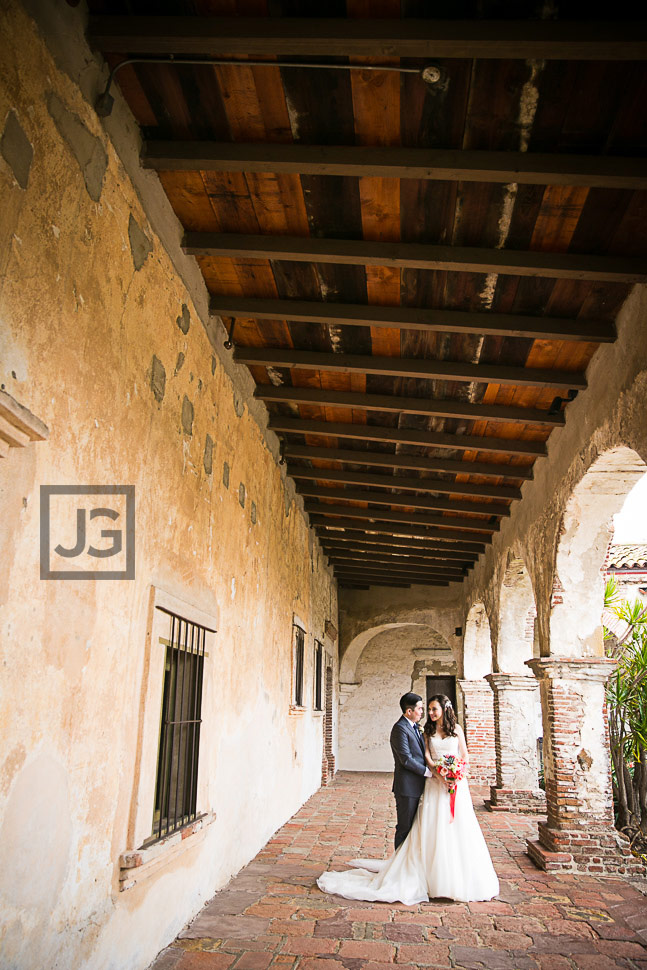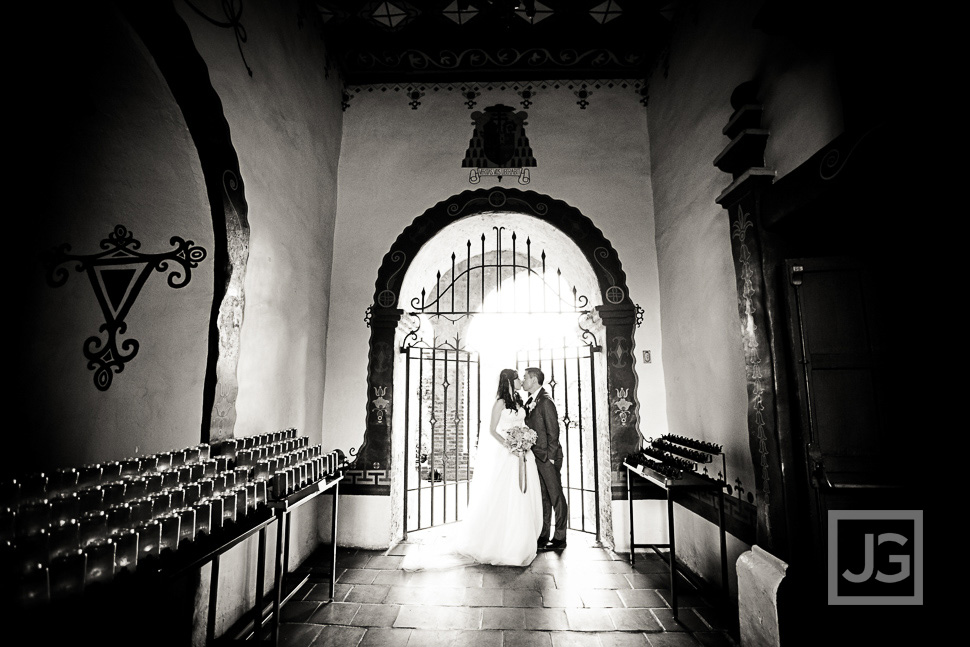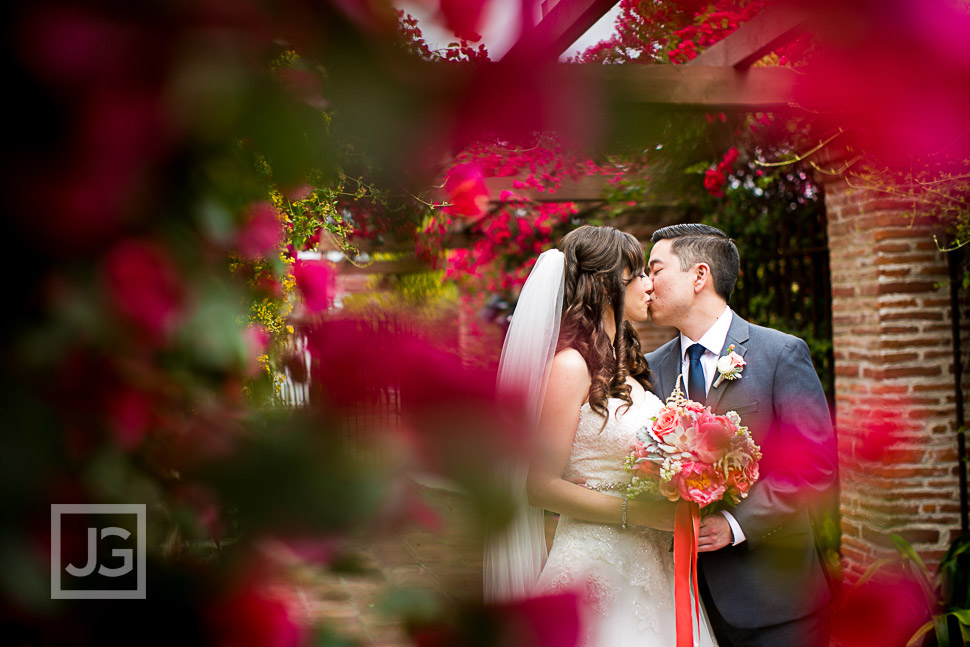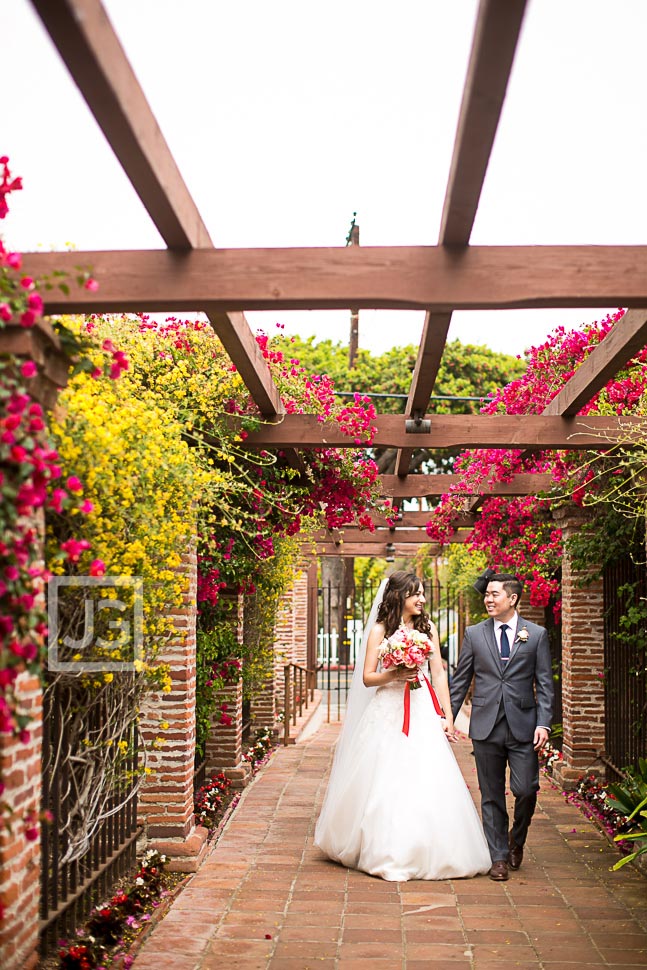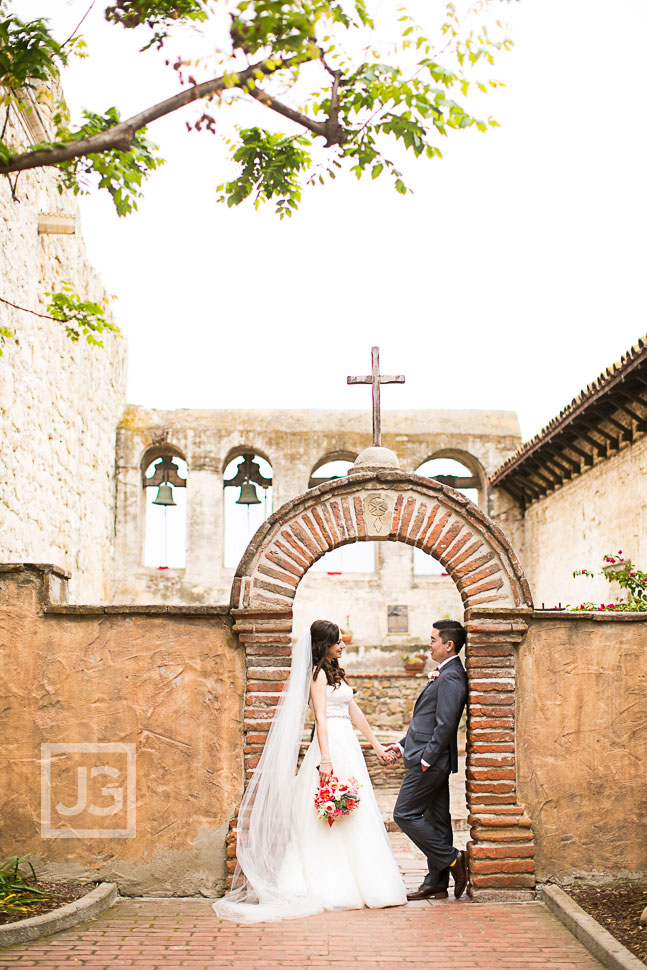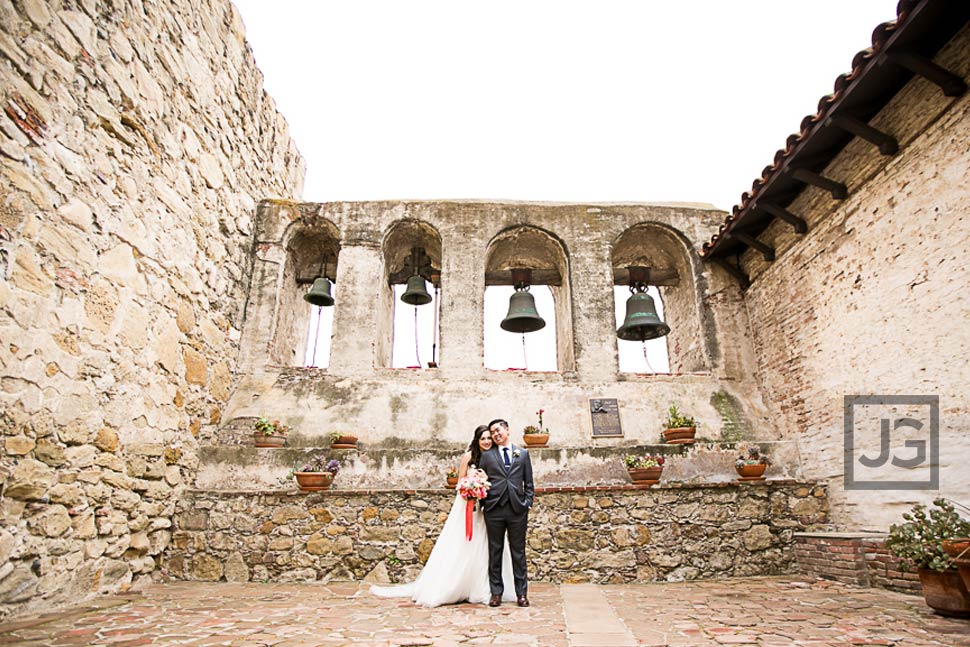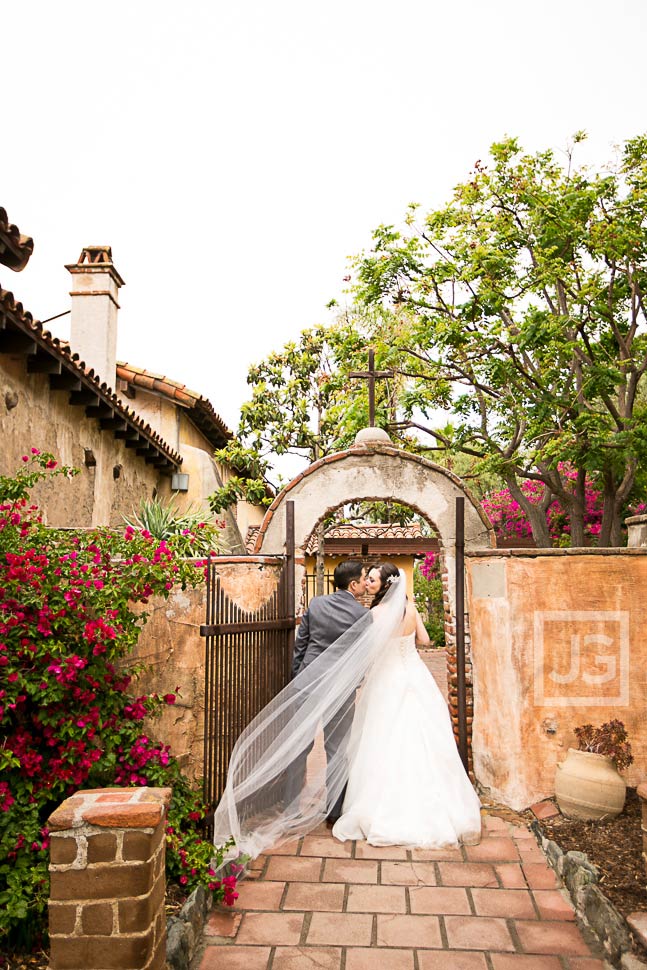 Bridal Party Photos at Serra Plaza
After Mission San Juan Capistrano, we headed to Serra Plaza for the rest of the wedding day and to do photos of the bridal party ahead of the ceremony and reception.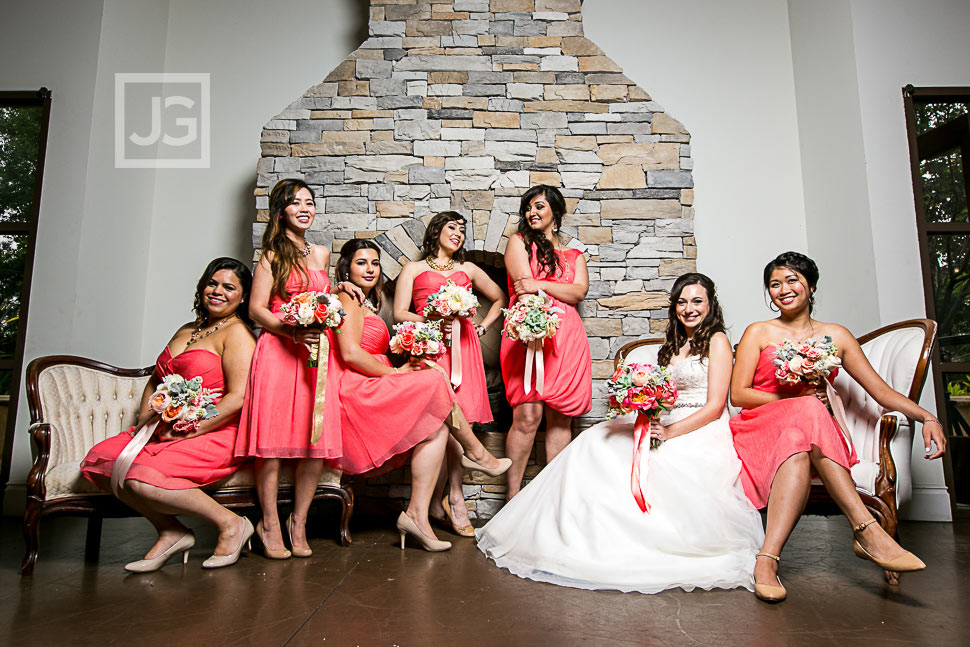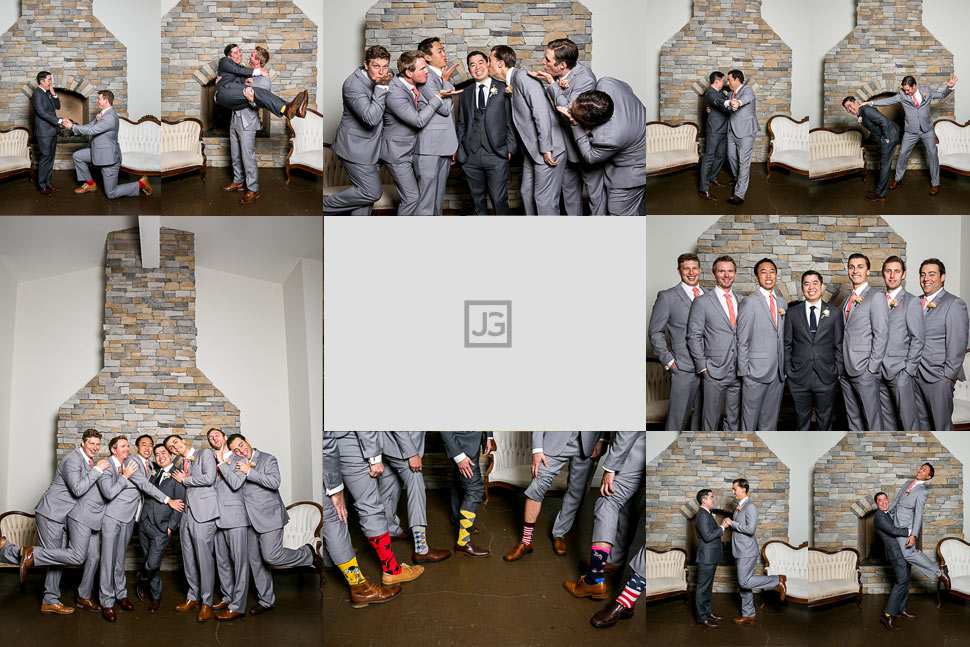 Serra Plaza Wedding Ceremony
Here are the details and the wedding ceremony at Serra Plaza.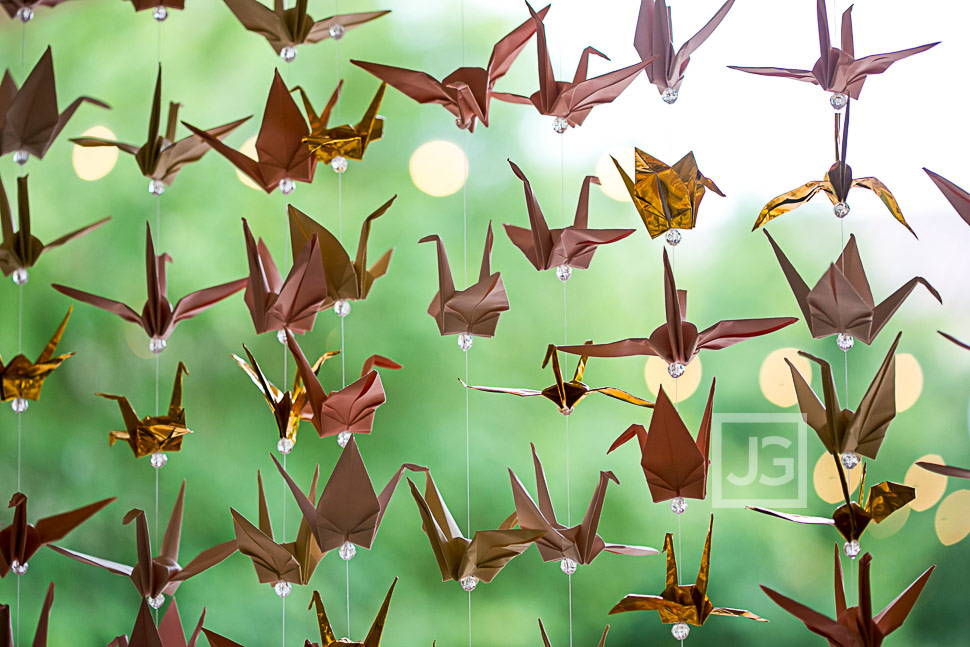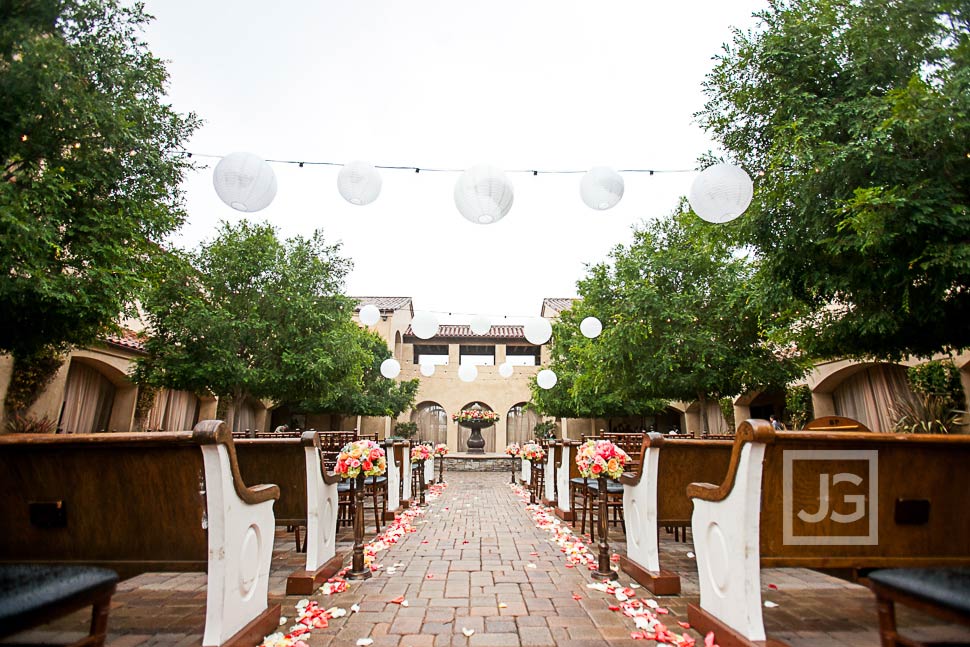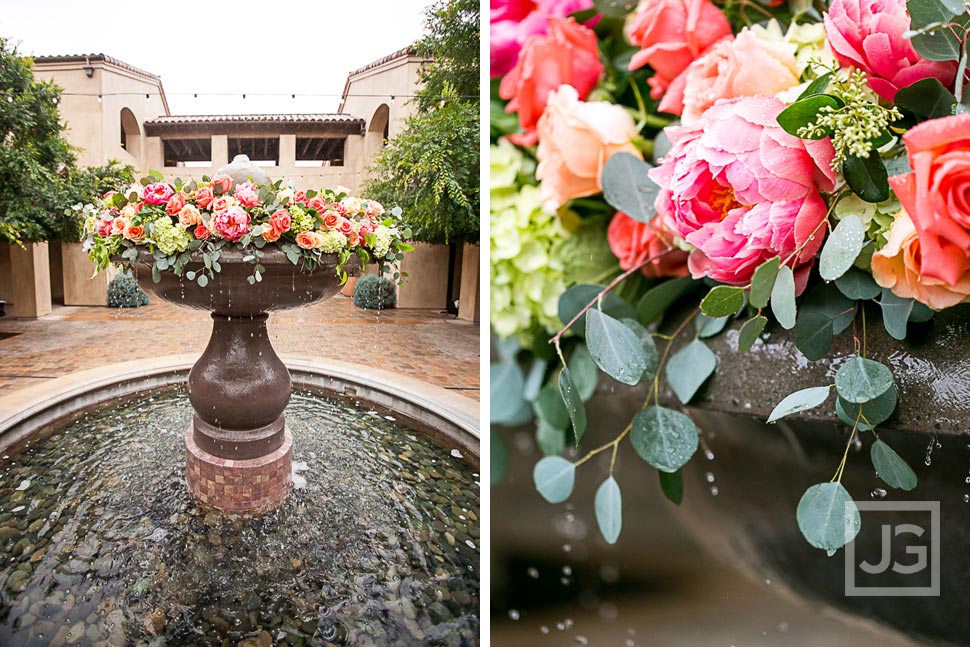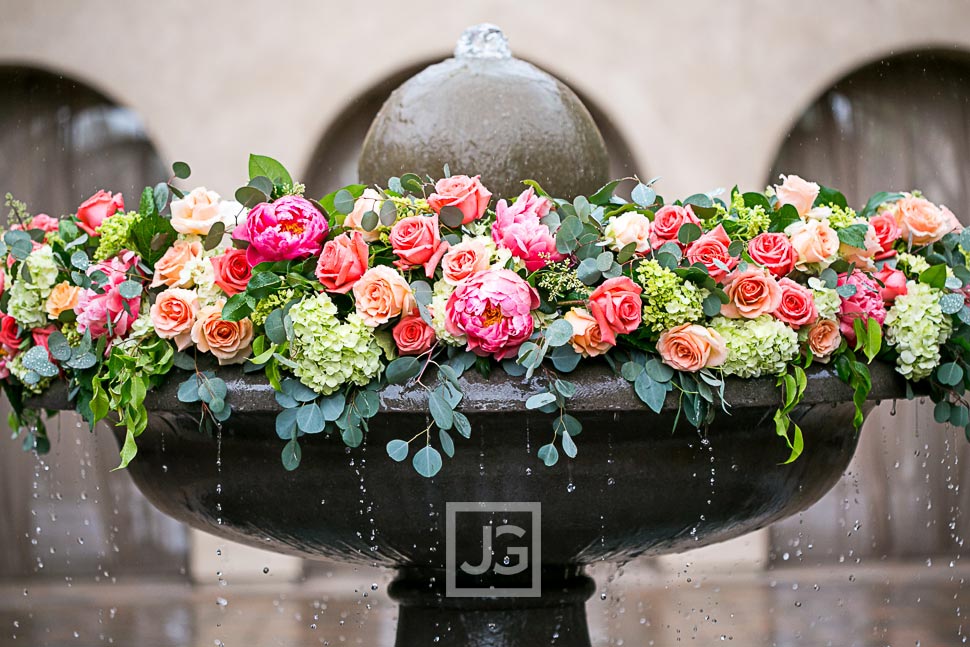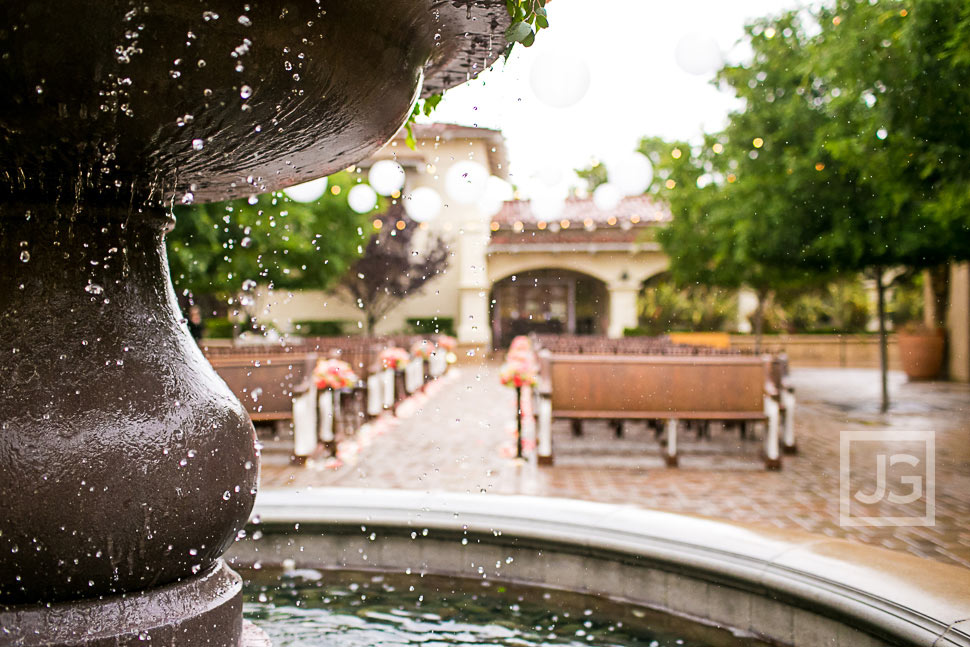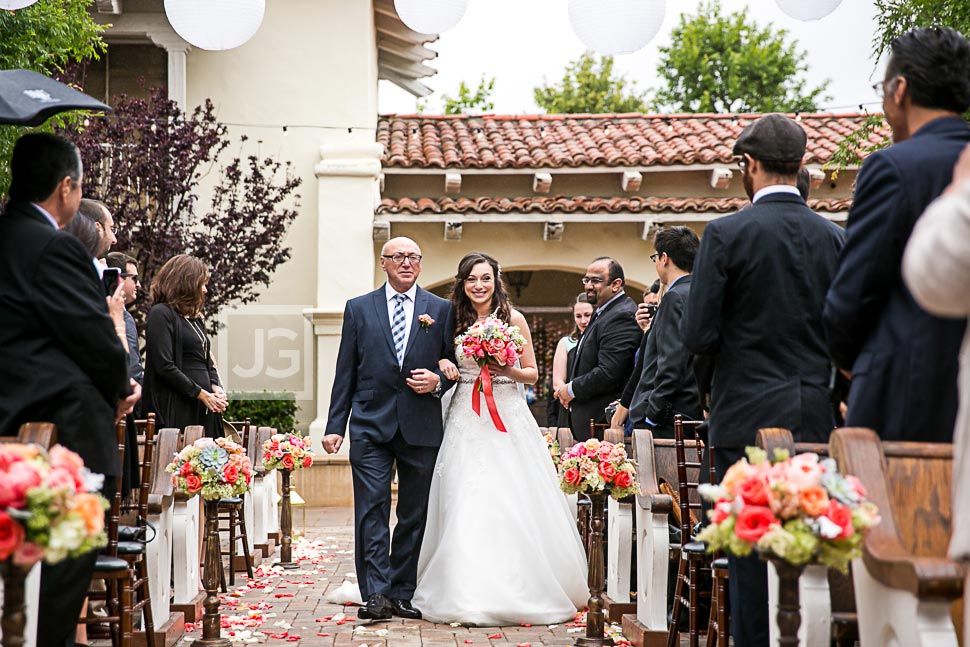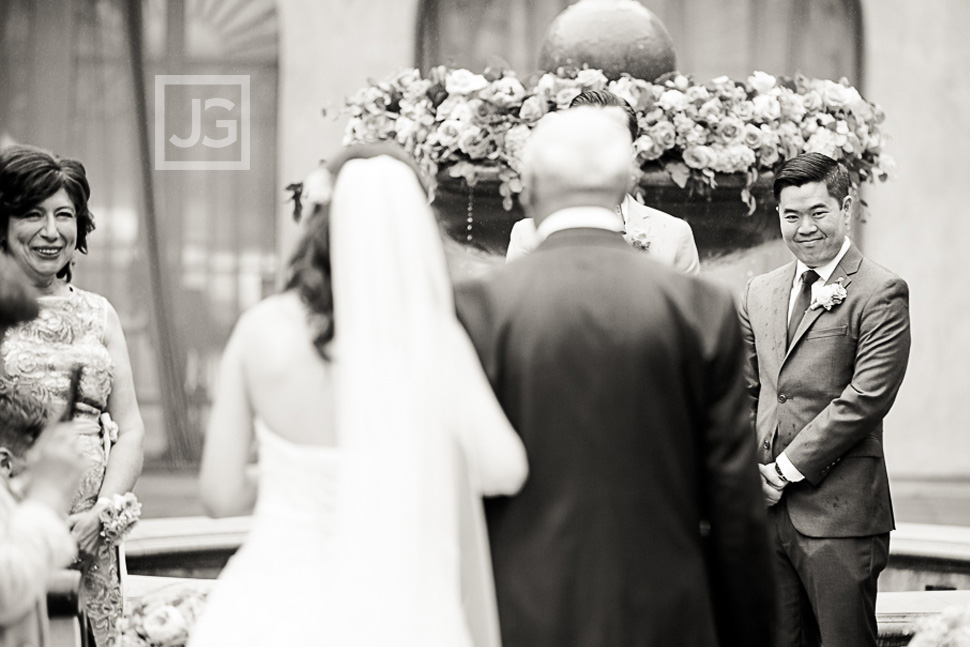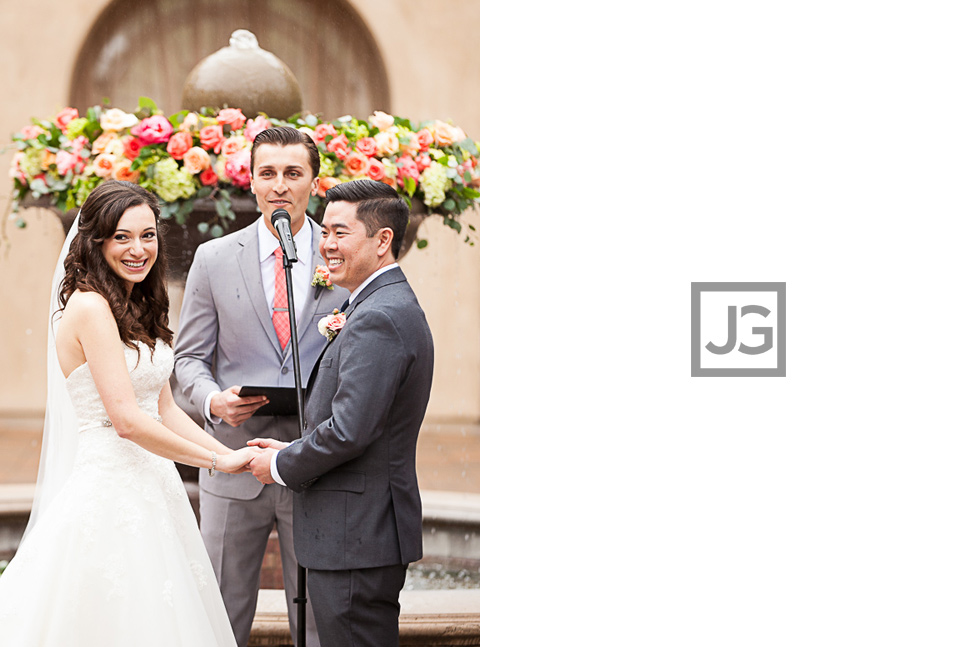 And then it started to rain…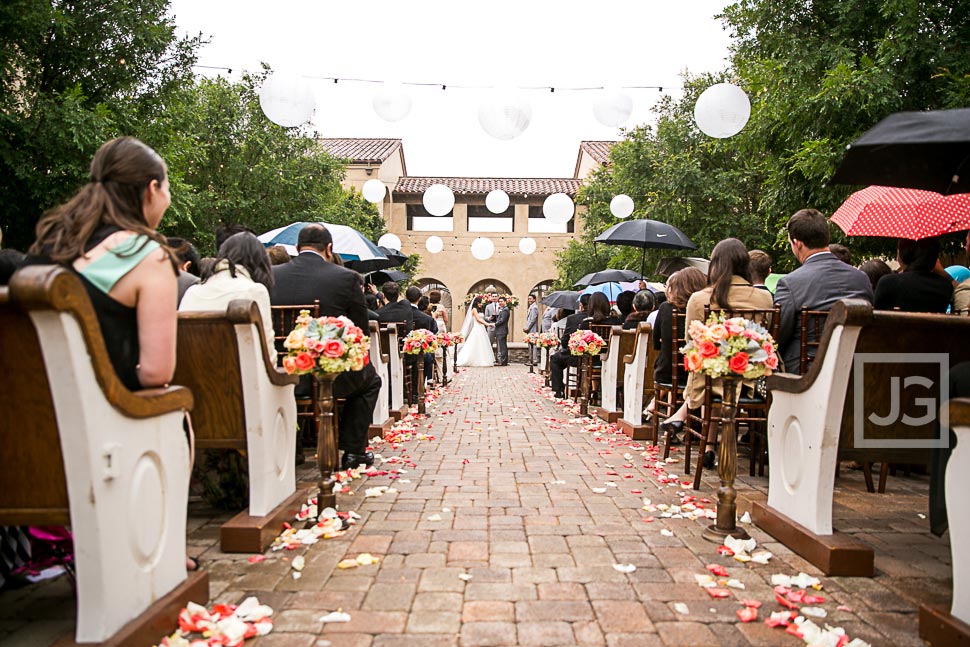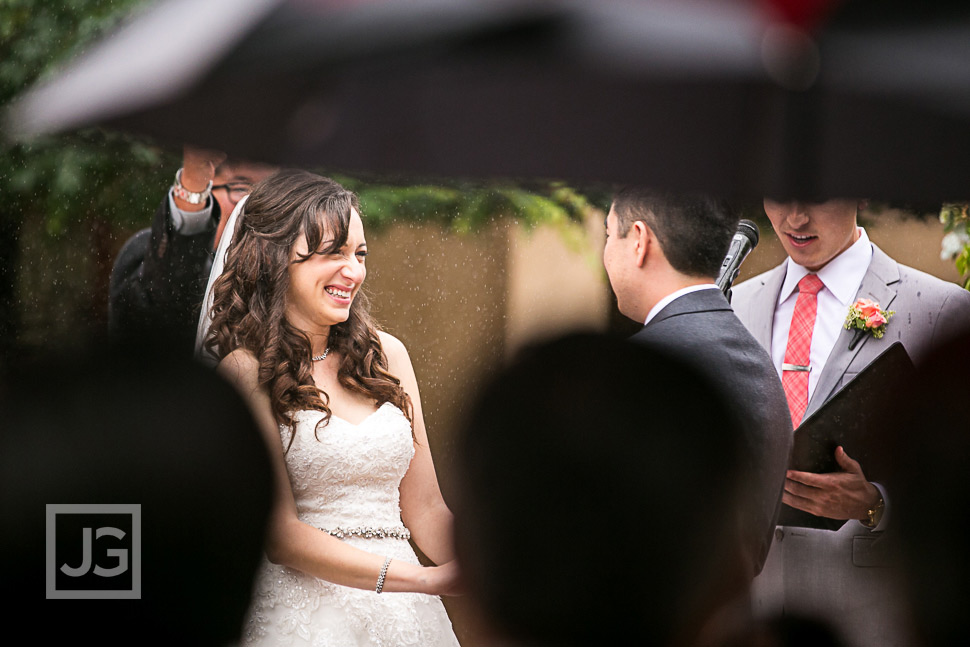 … it started to rain HARD …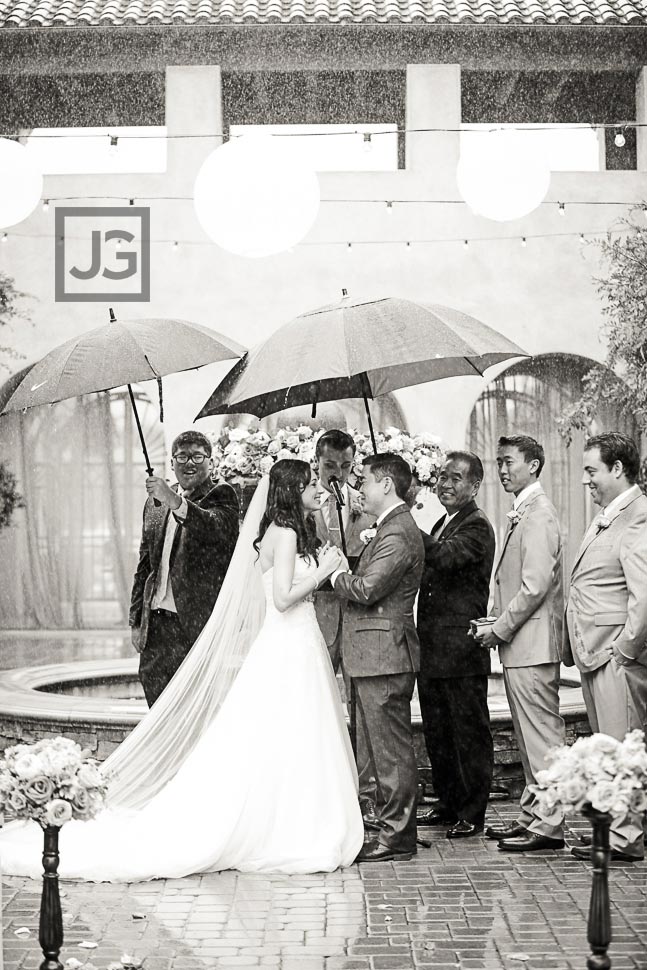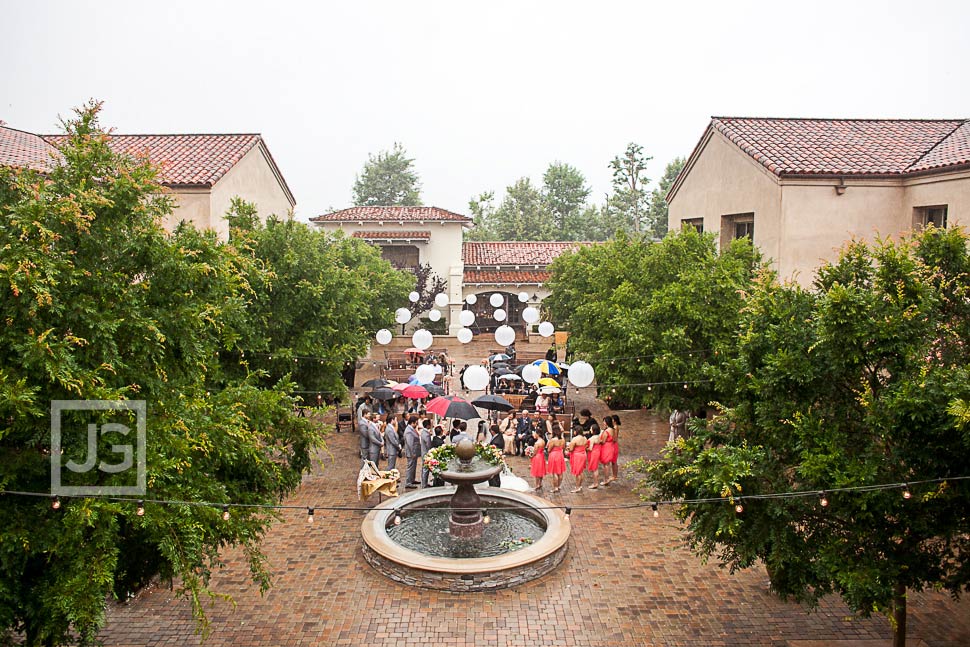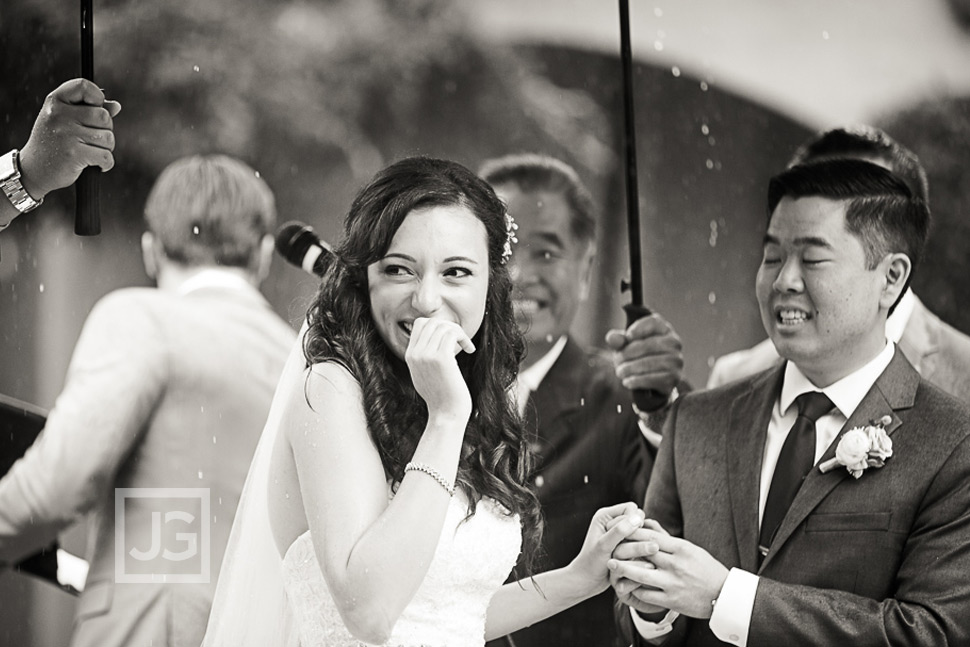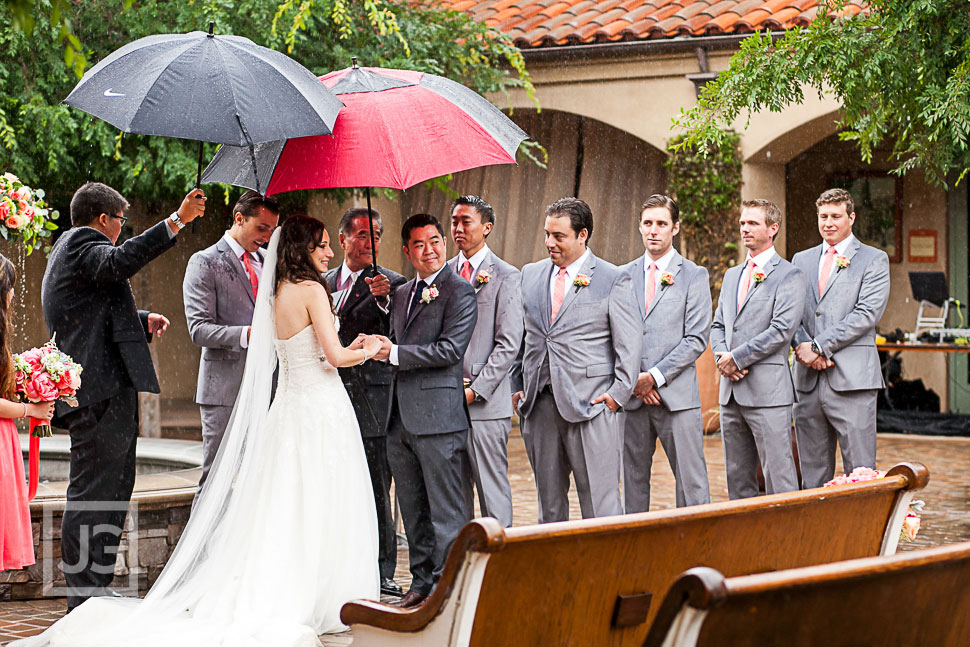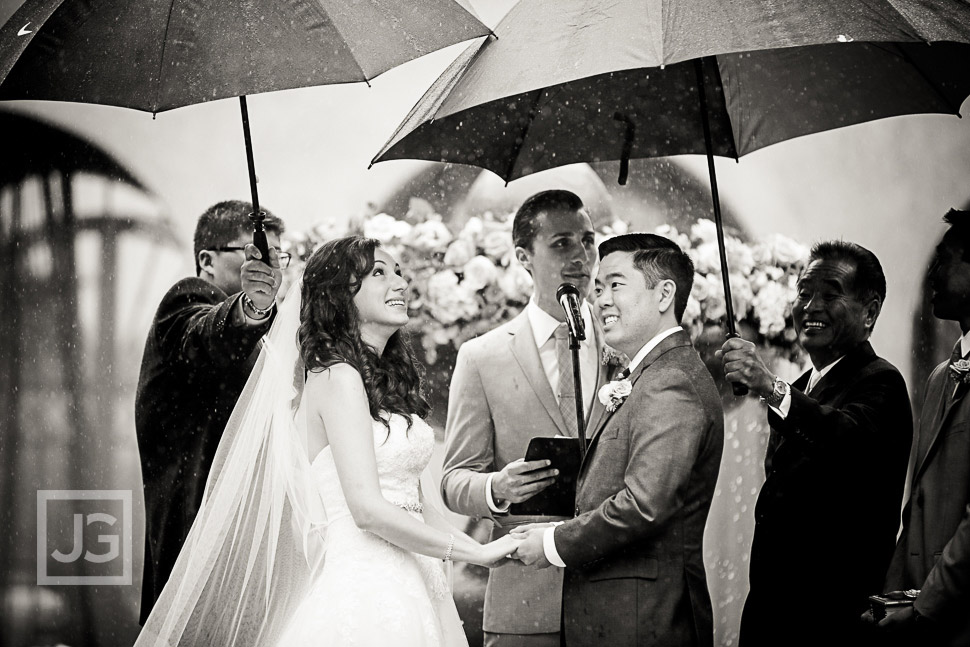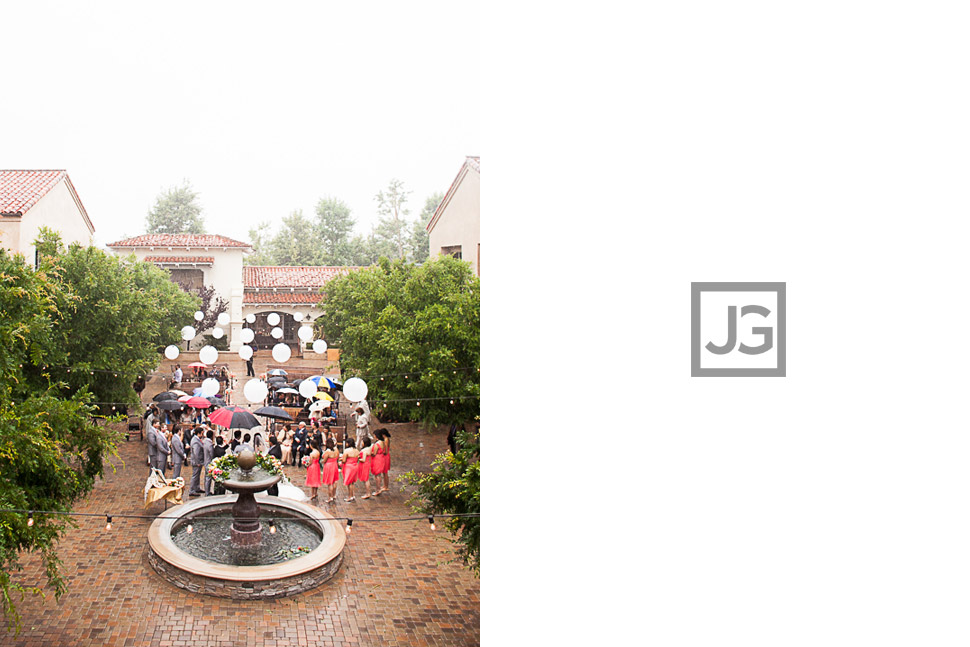 But it was still a beautiful ceremony because of the love these two have for each other.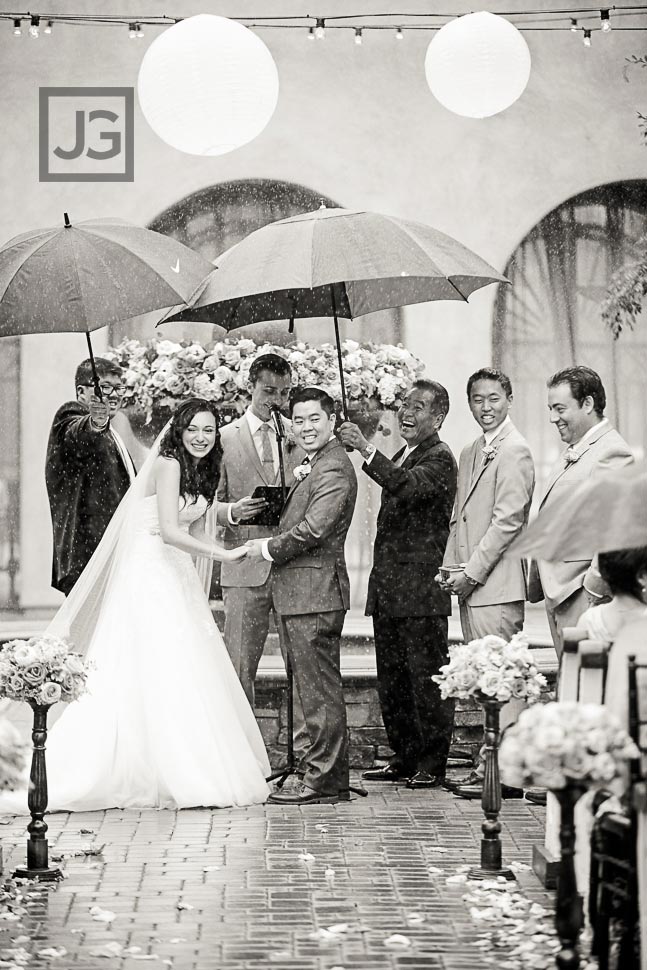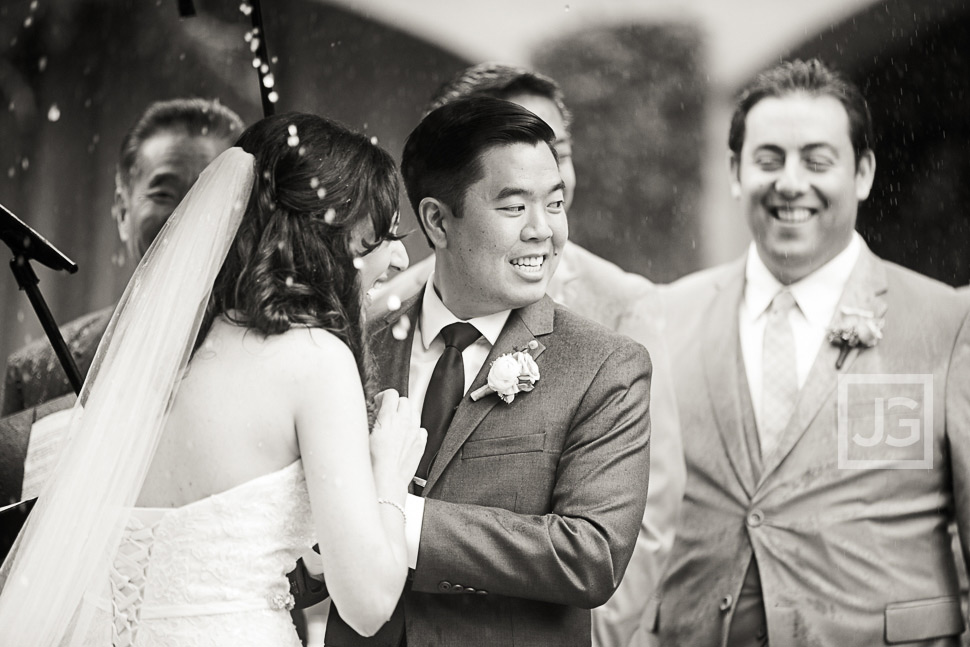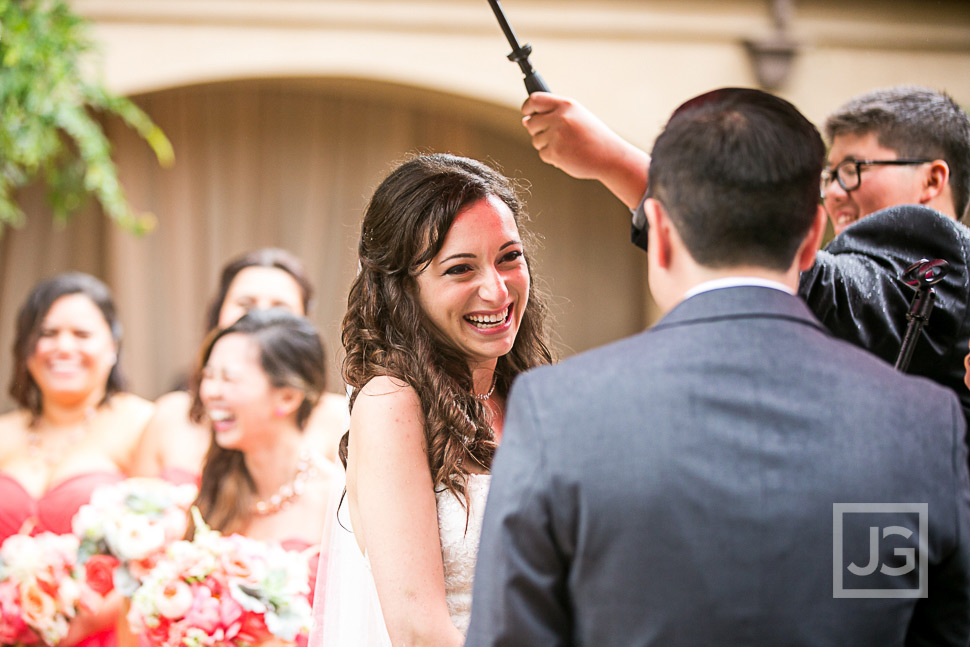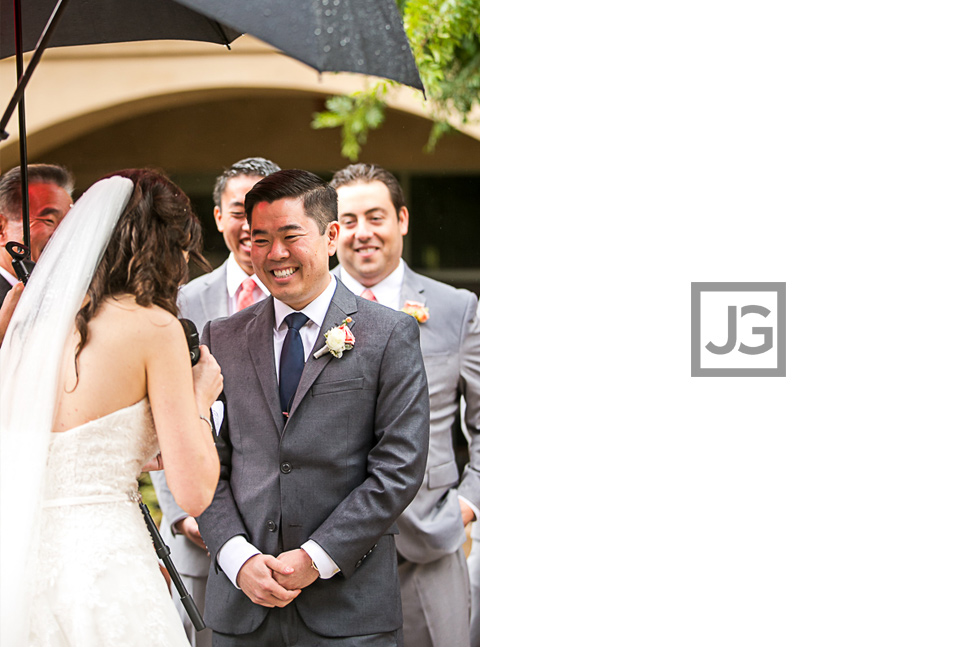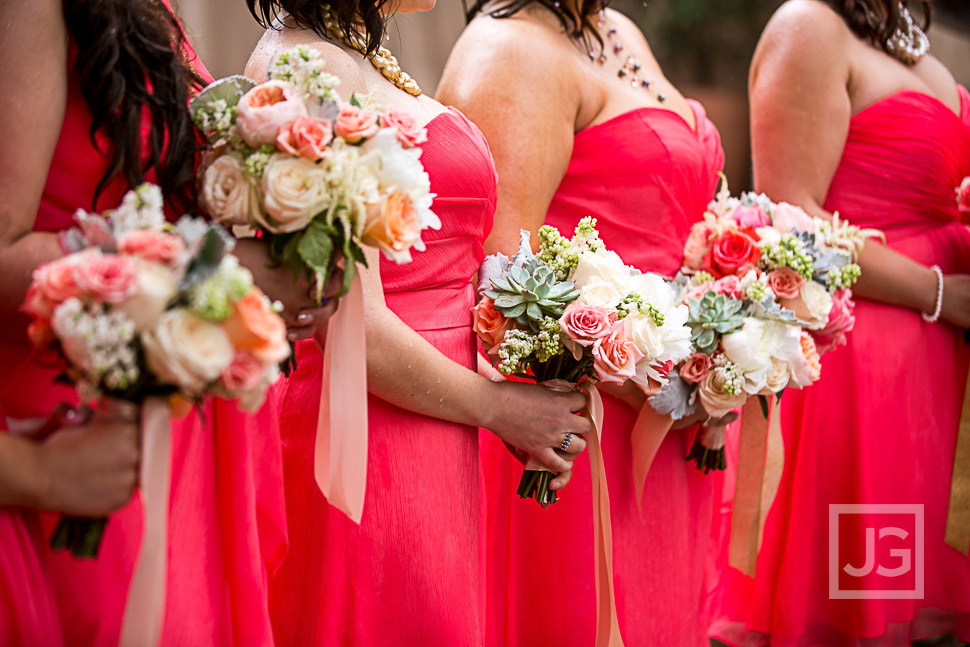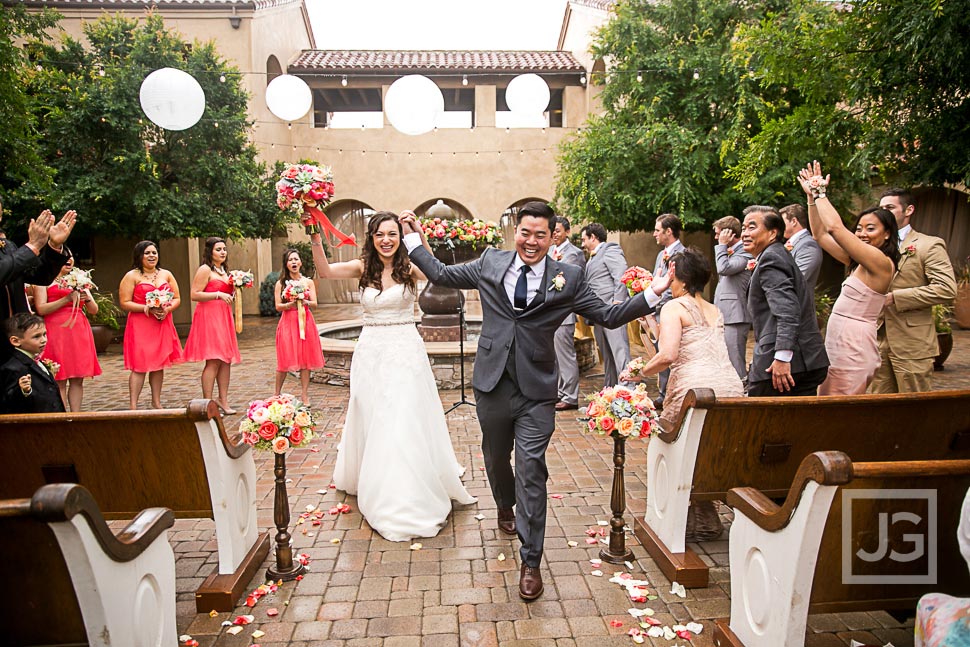 Reception at Serra Plaza
The dinner was moved indoors due to the inclement weather, so it's nice knowing your wedding location has a backup just is case.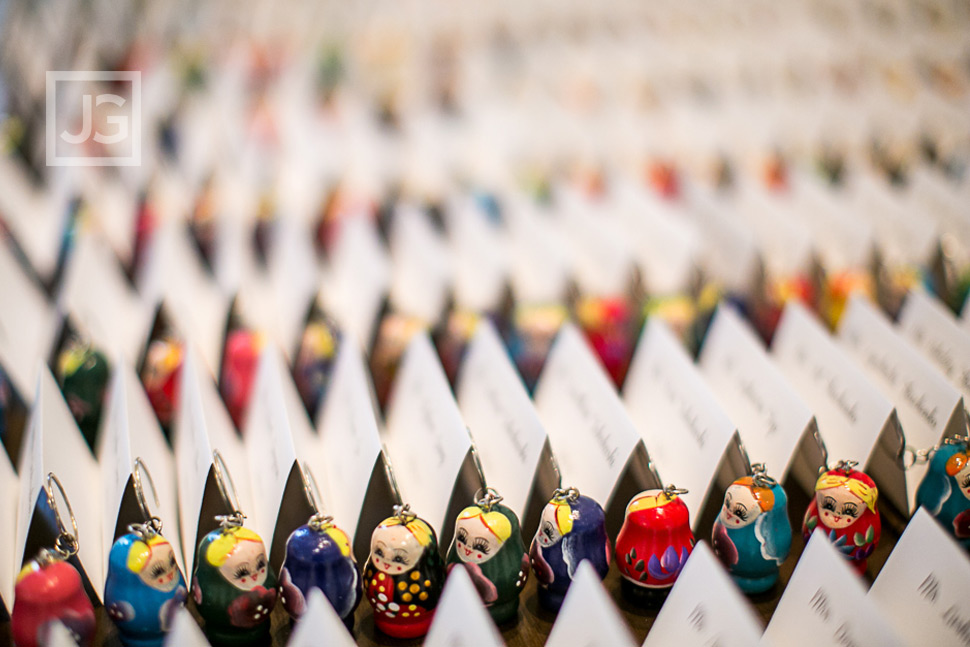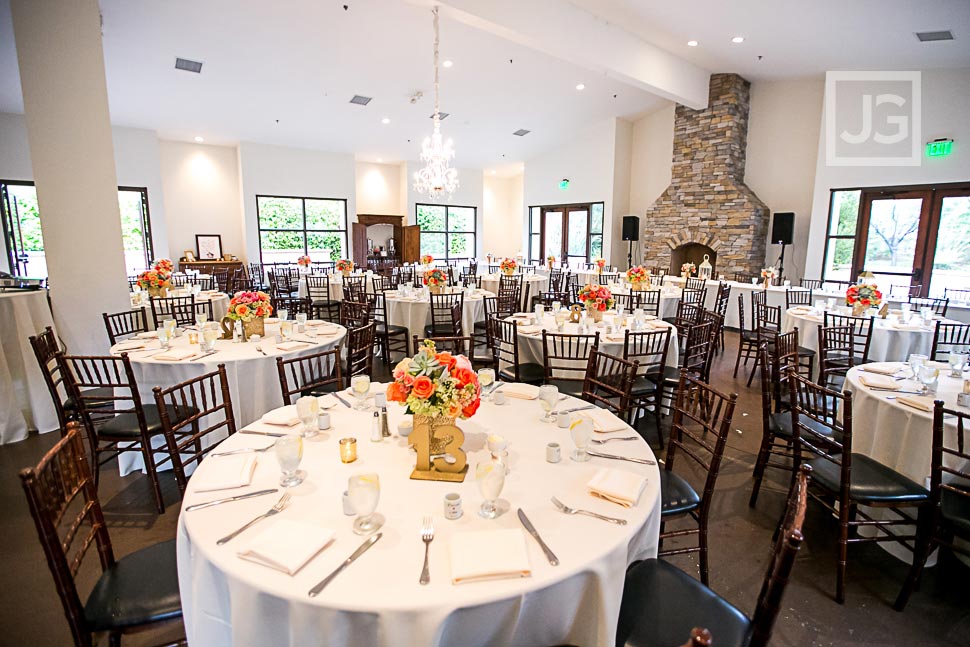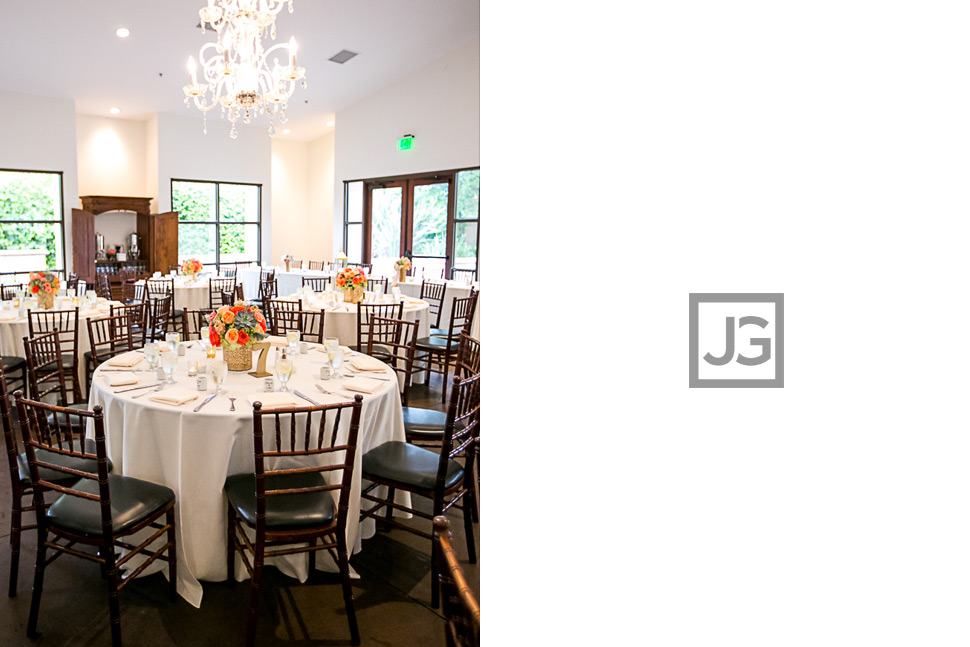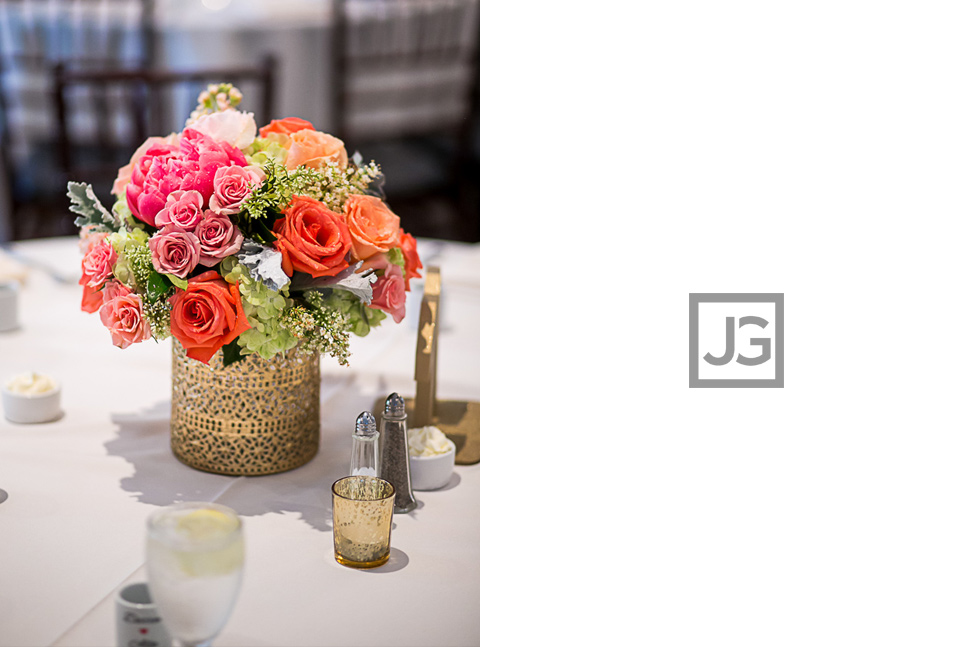 One of their friends folded 1,000 cranes for their wedding (it's considered lucky) and they used it for a photo backdrop!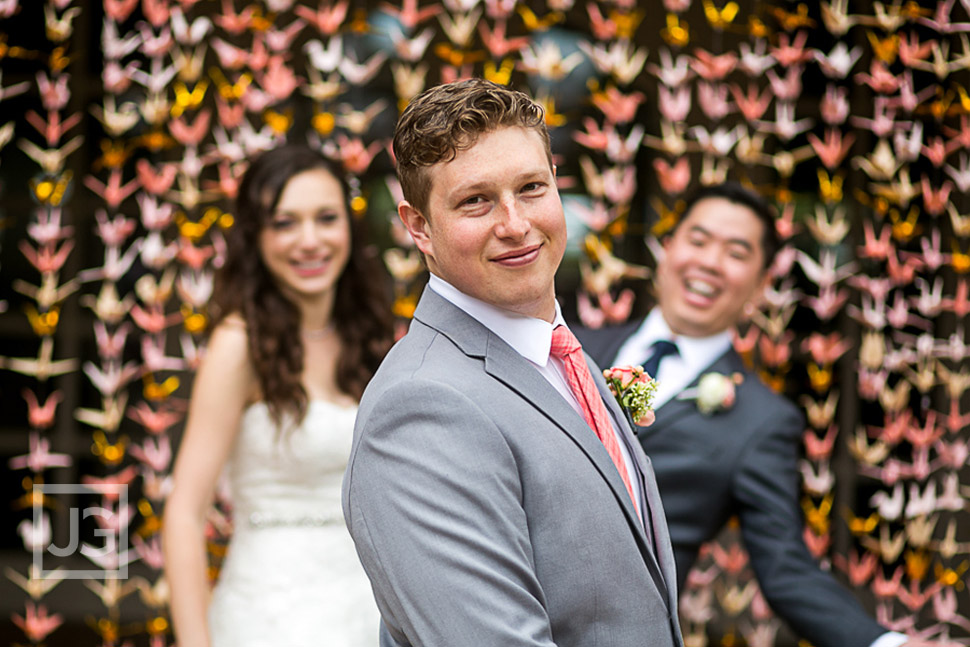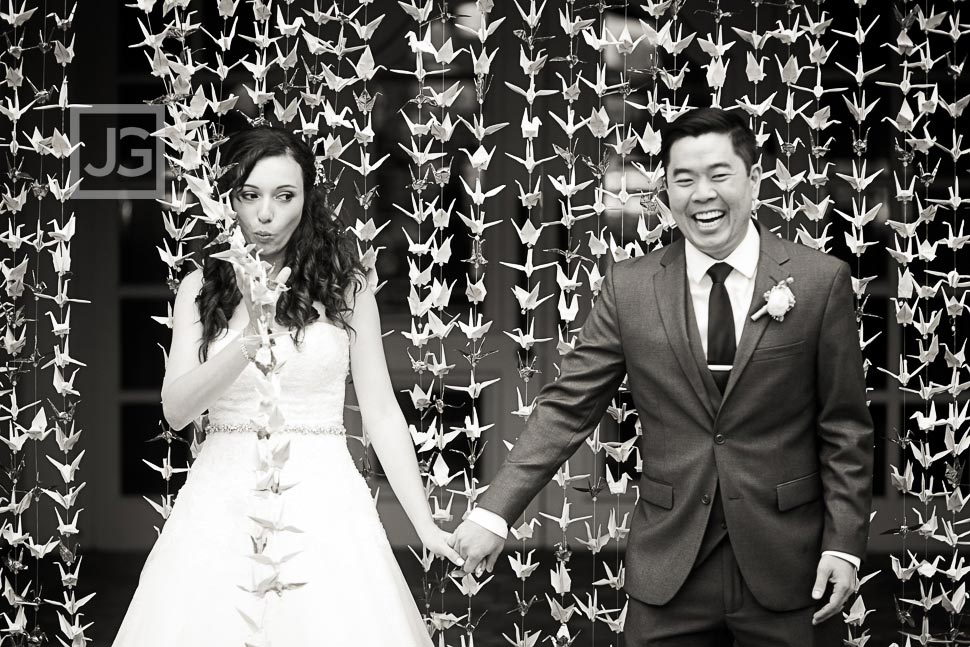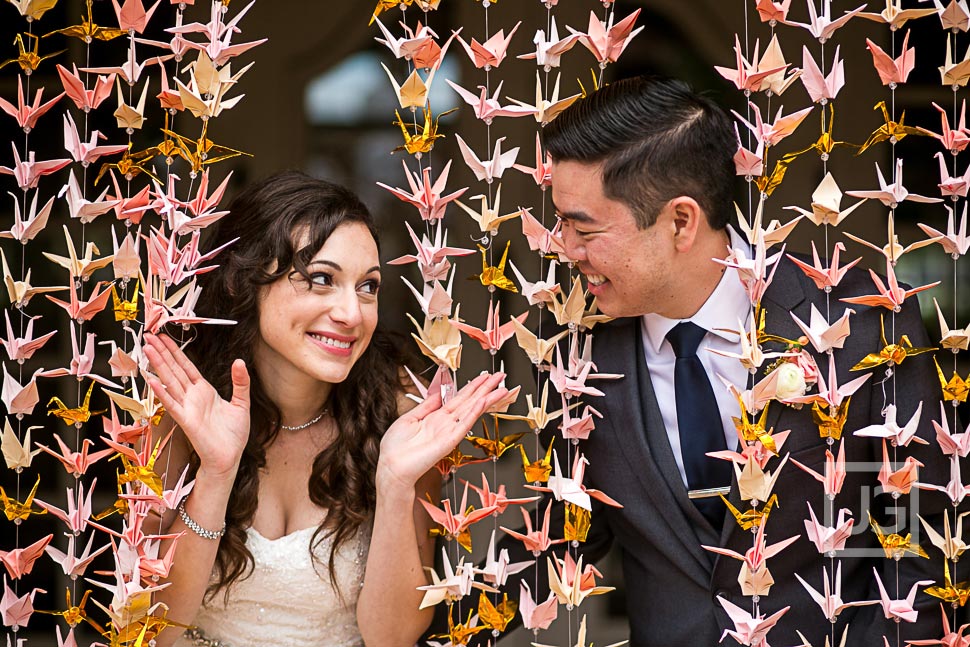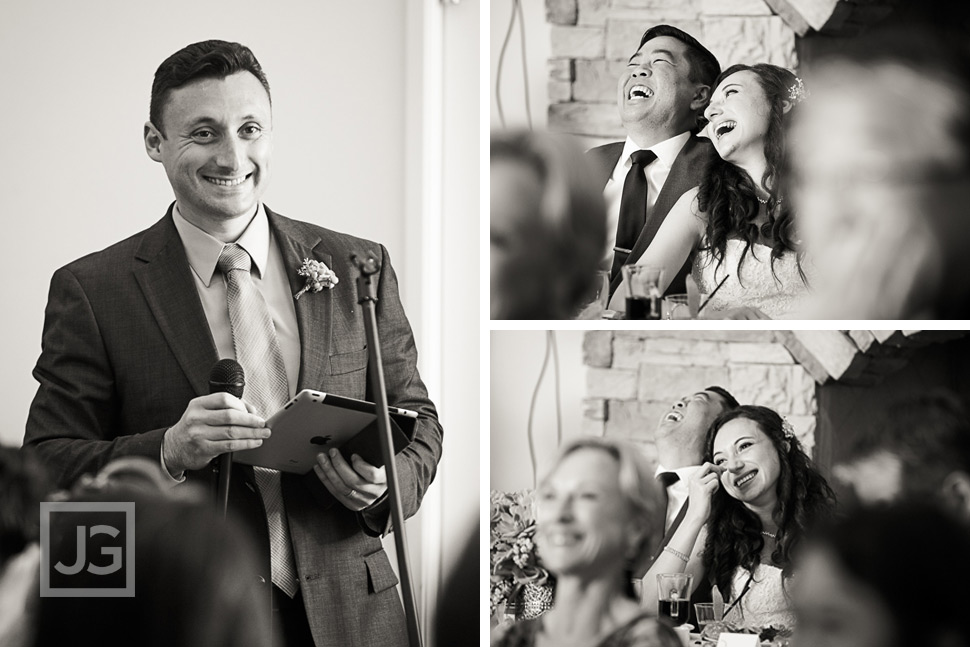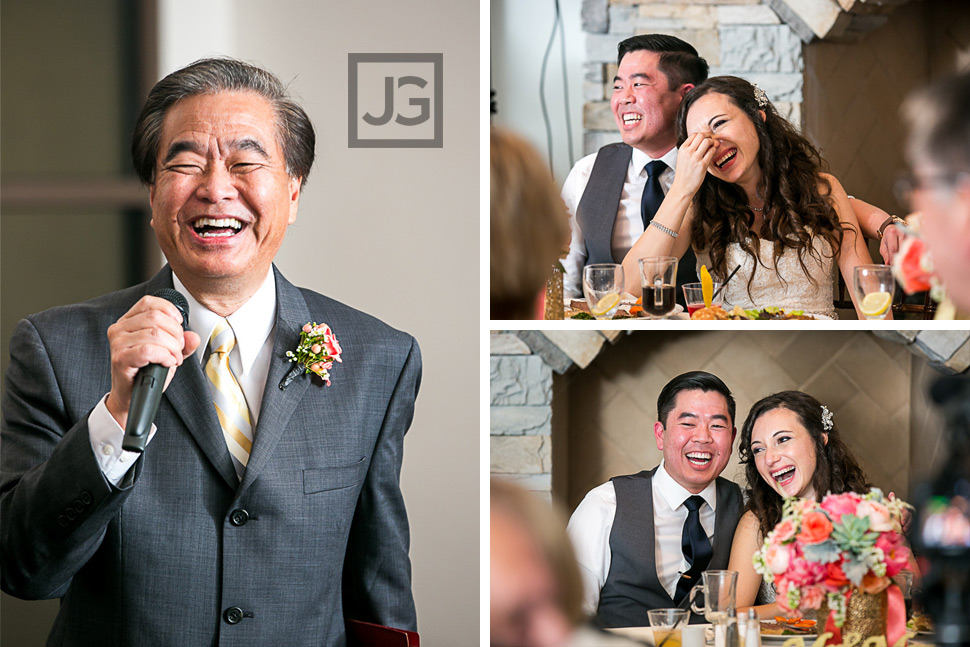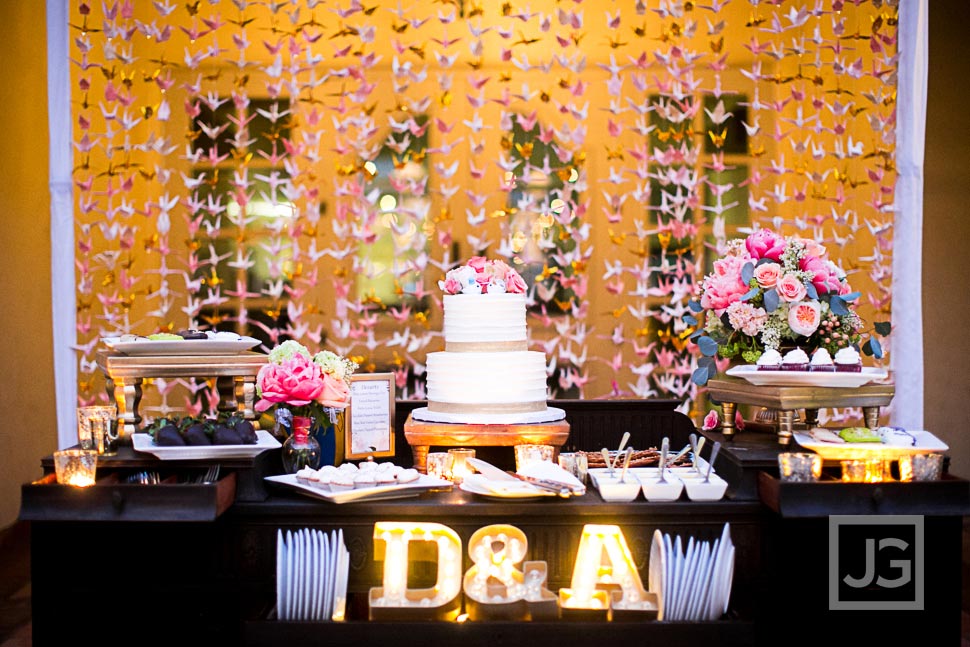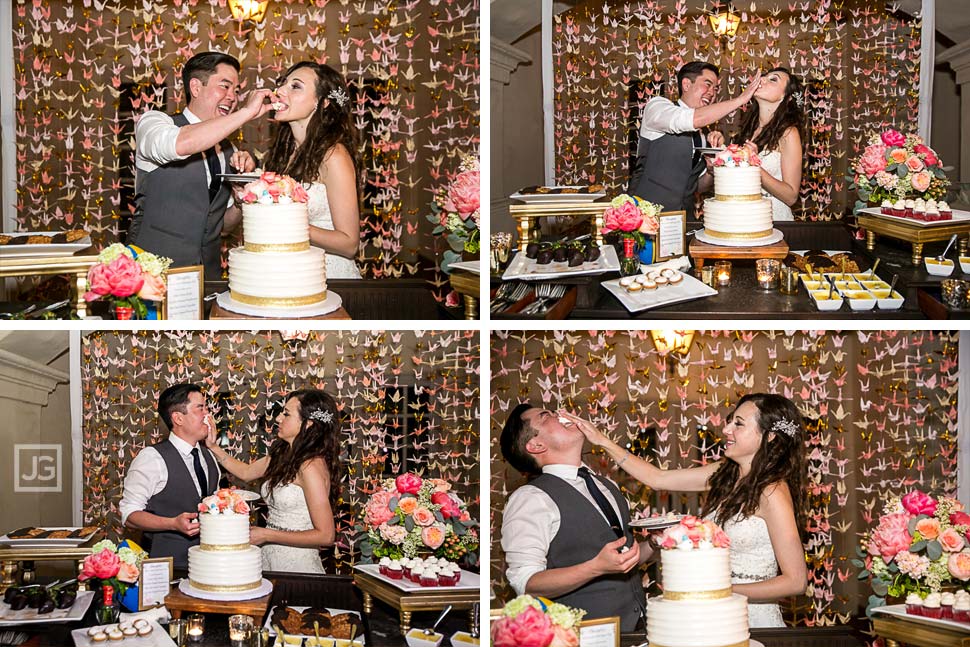 First Dance
Since the rain had subsided, they had the first dance back outside, right in time for the blue hour.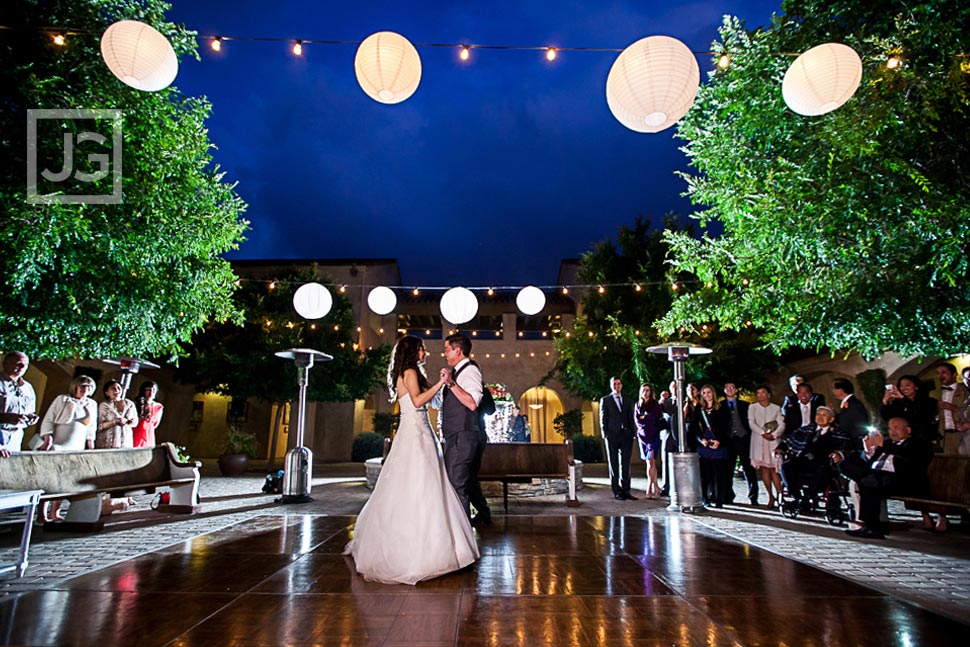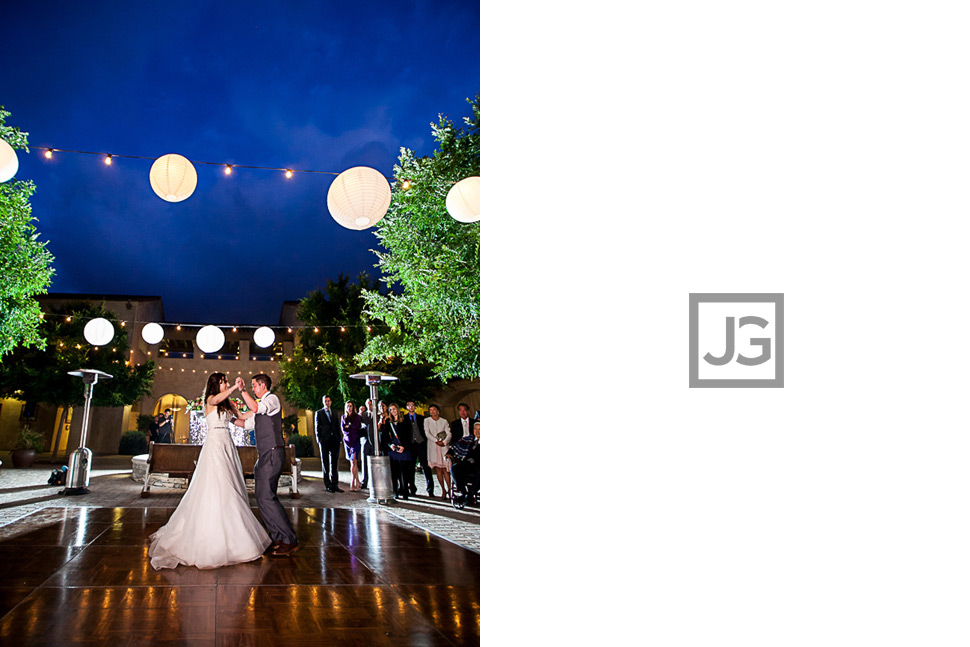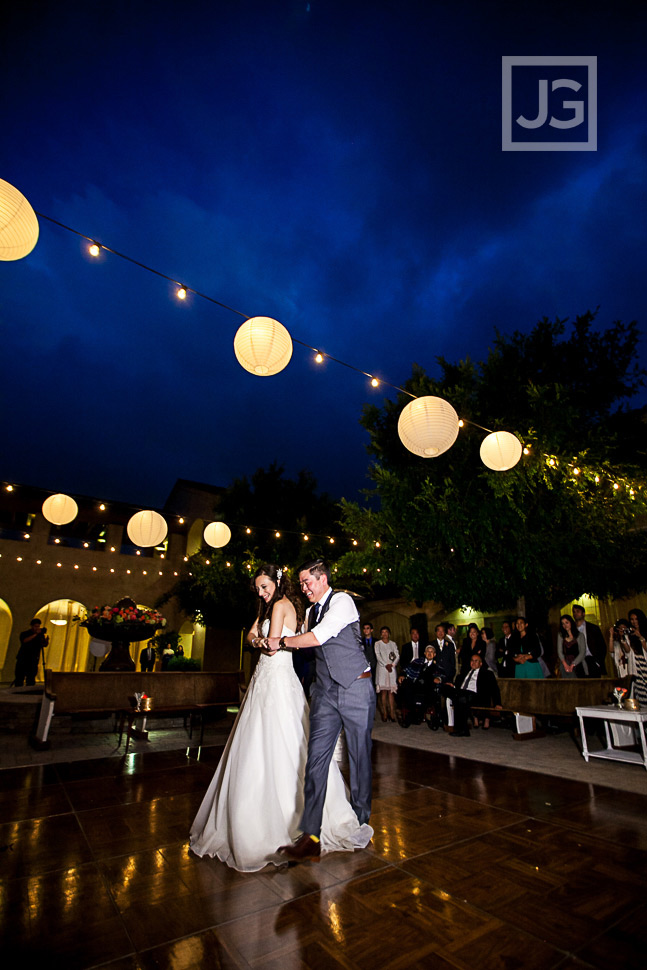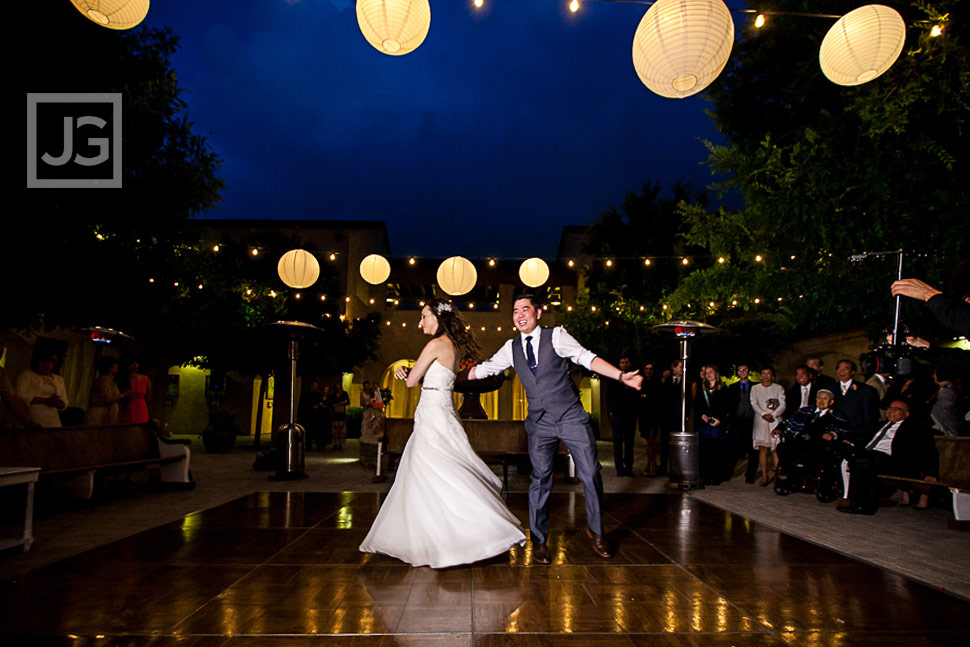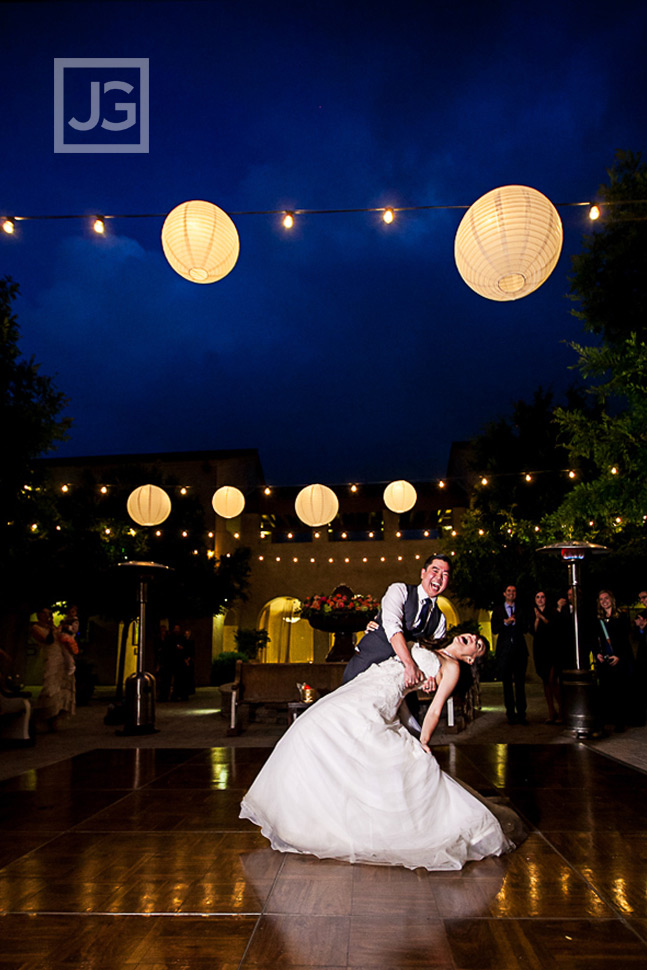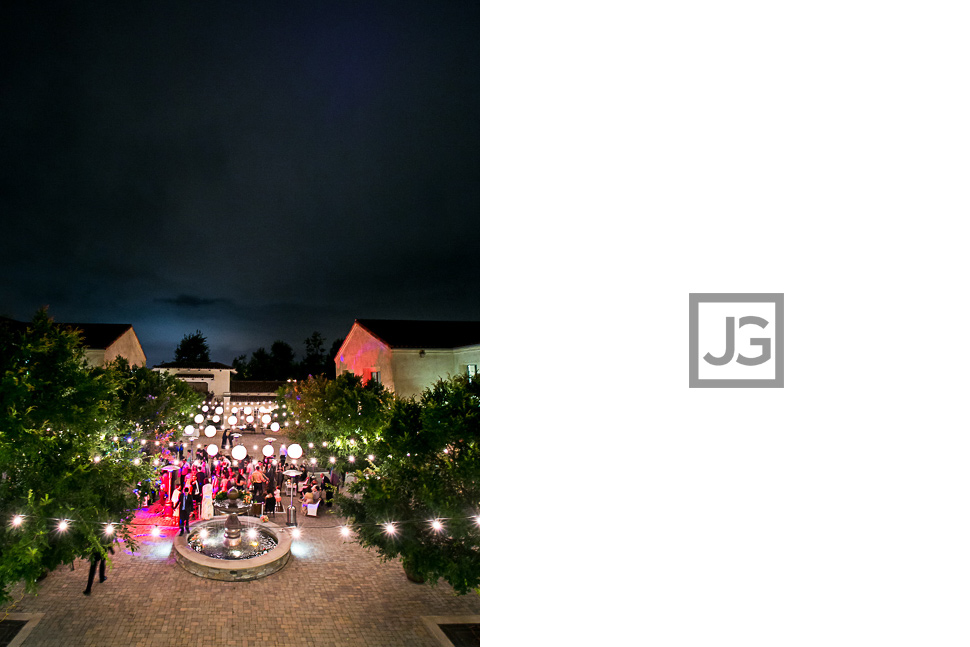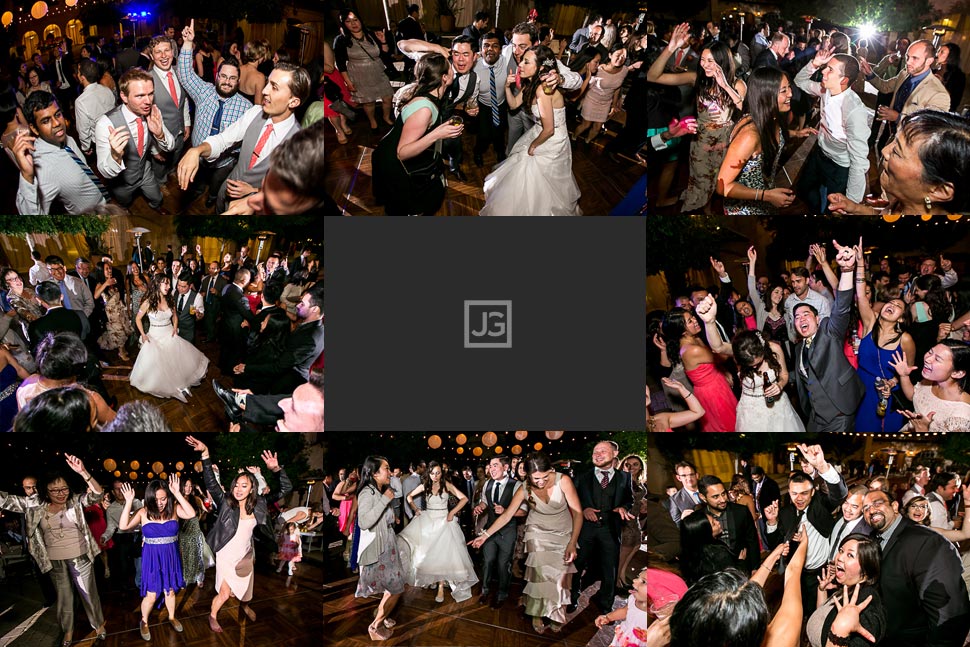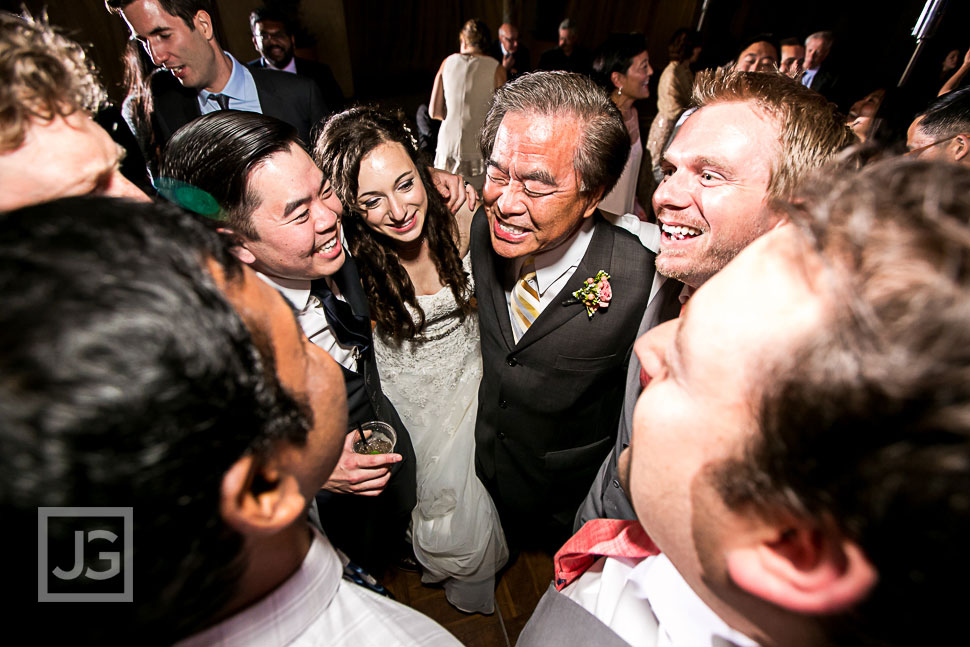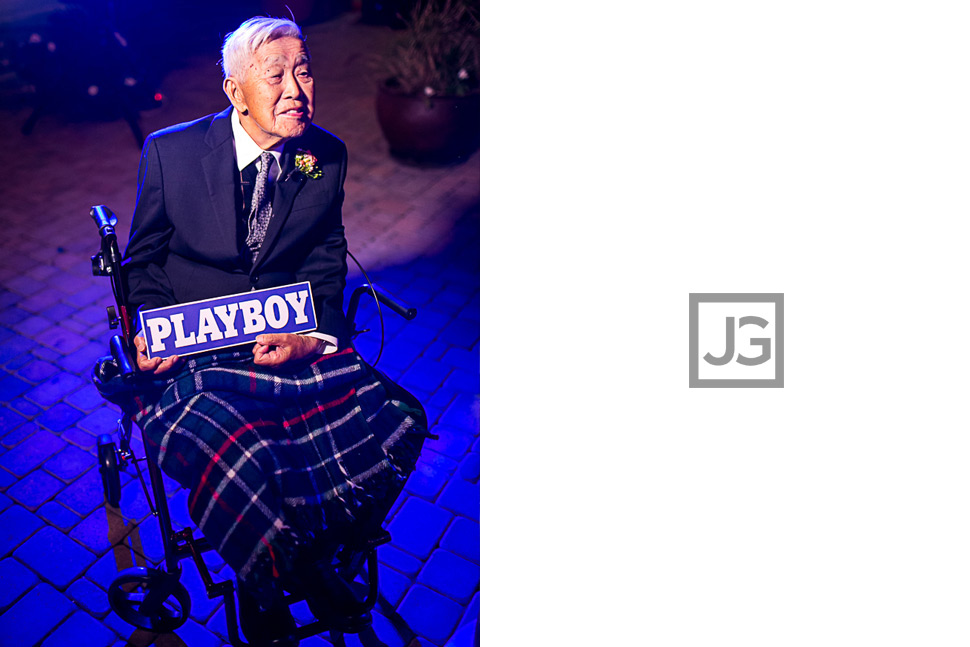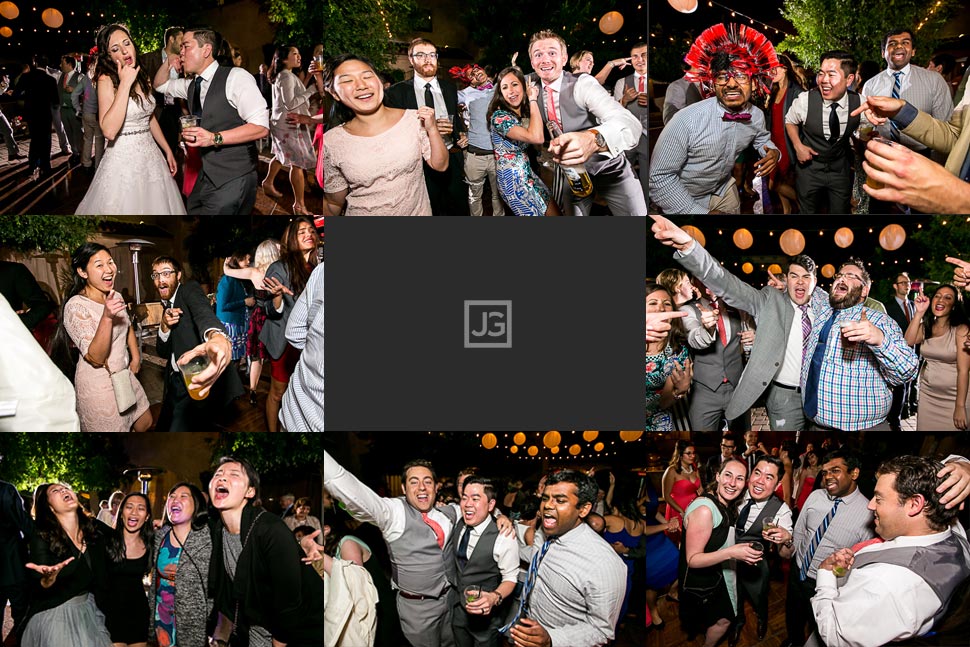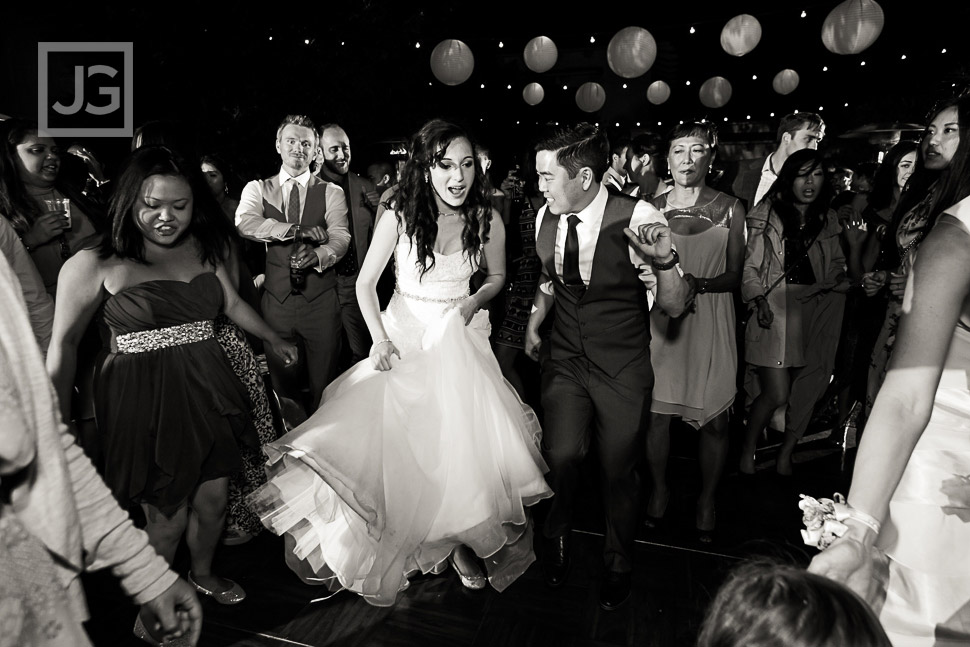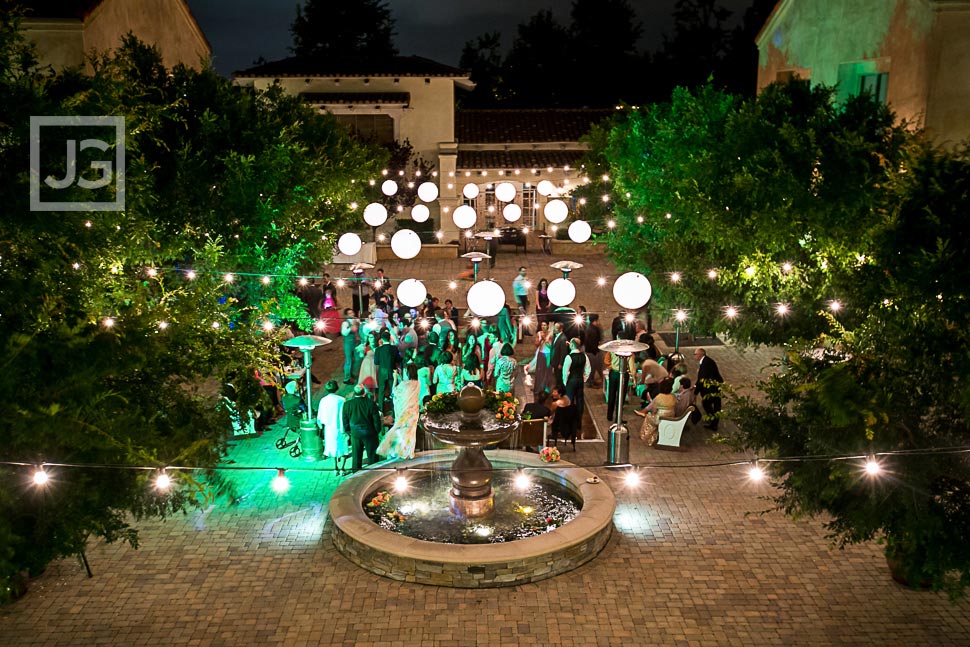 And we did some more wedding couple night photos while we were at it.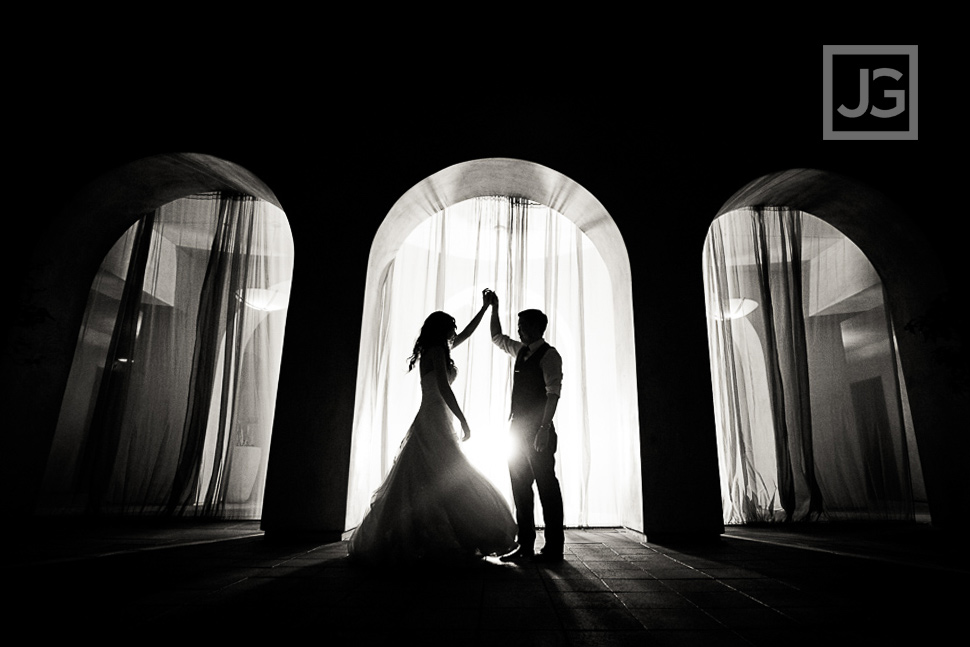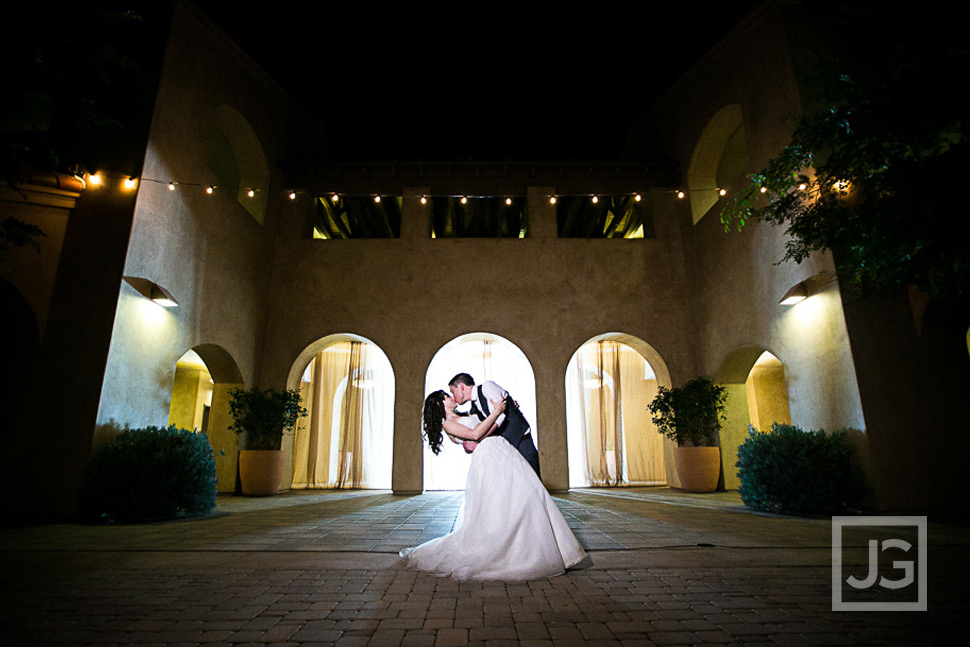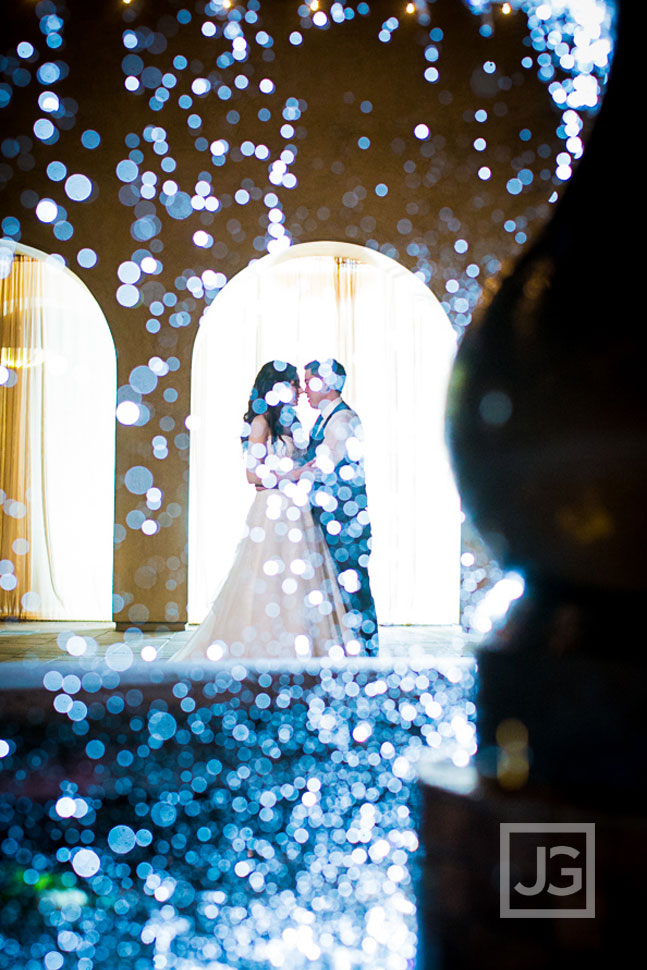 Grand Exit with Sparklers
And they finished off the night with sparklers for their grand exit.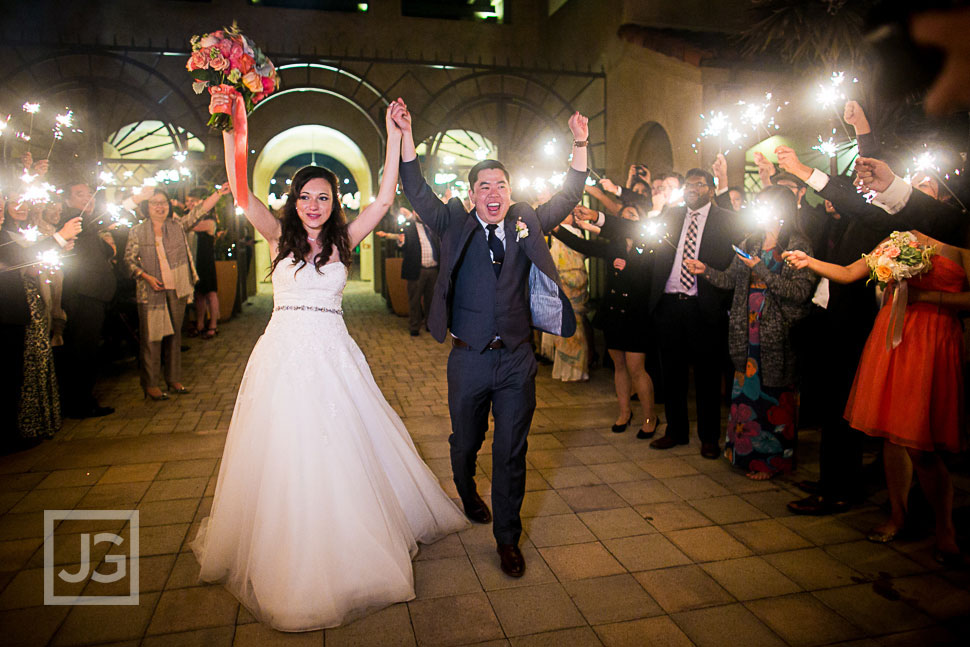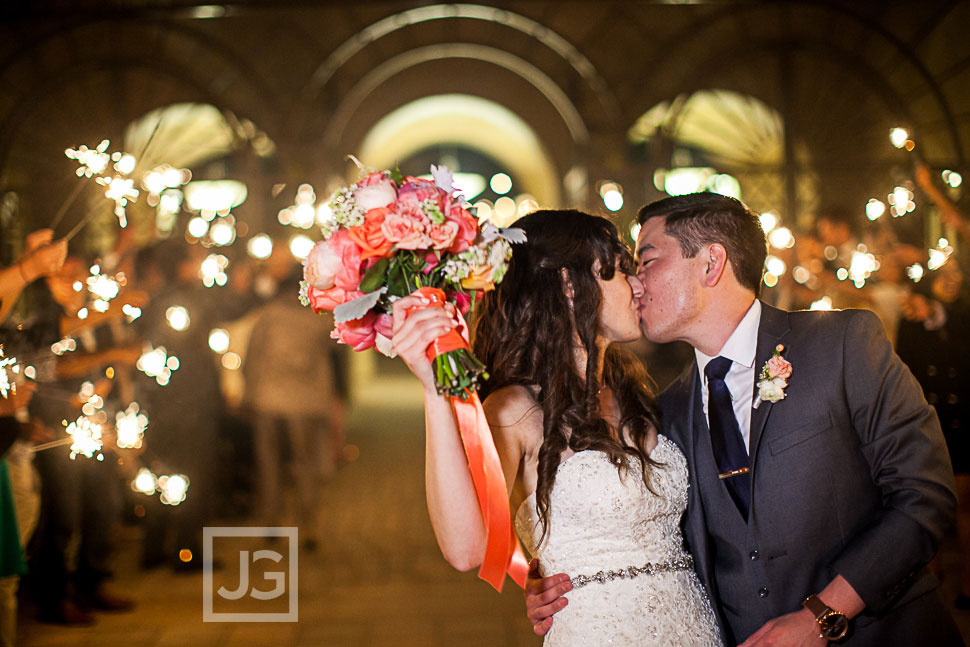 This article is for Serra Plaza wedding photography and videography in San Juan Capistrano. Our couple did their preparation at the Residence Inn in SJC and did couple wedding photos at Mission San Juan Capistrano. It shows how we handle a rainy day for both photo and video. It also has a sparkler grand exit.
If you'd like to see more, you can follow us on our Instagram feed for more recent work. Here's a photo we took in the rain during their wedding day: