Hi All — I hope everyone had a wonderful Memorial Day Weekend!!  We sure did.  It was awesome having the weekend off and hanging out with family and friends for a small backyard BBQ on Saturday and then a spontaneous trip to Raging Waters on Sunday.  It's been a long time since I've been to a water park, forgot how much fun it was to be slippin & slidin around! hehe  =)  But read on for our day doing Santa Monica engagement photography and our night doing LACMA engagement photos!
The weather has been so amazing lately… and I can't get enough of the great outdoors.  I love this time of year. With wedding season and engagement sessions in full swing (till November), one of the perks of being a wedding photographer is that my office is mainly outdoors.  =)  I feel so blessed to enjoy gorgeous sunsets 2 to 3 times a week with Gavin.  And with our couples being so chill and awesome, I don't even feel like it's work, but more of a double date with friends.  I really can't thank everyone (especially all my couples) enough for all the trust, support, and love they have for us all these years!!
Santa Monica Engagement Photography
Cynthia and Milton drove from Bakersfield to have their engagement session in Santa Monica and Downtown Los Angeles. They met at 14 (years old, that is) through mutual friends. They attended different high schools but somehow always found a reason to hang out. And then, in senior year, Milton confess his love and they've been inseparable since. I'm so excited and can't wait for their wedding at the Portofino Hotel & Yacht Club in two weeks!!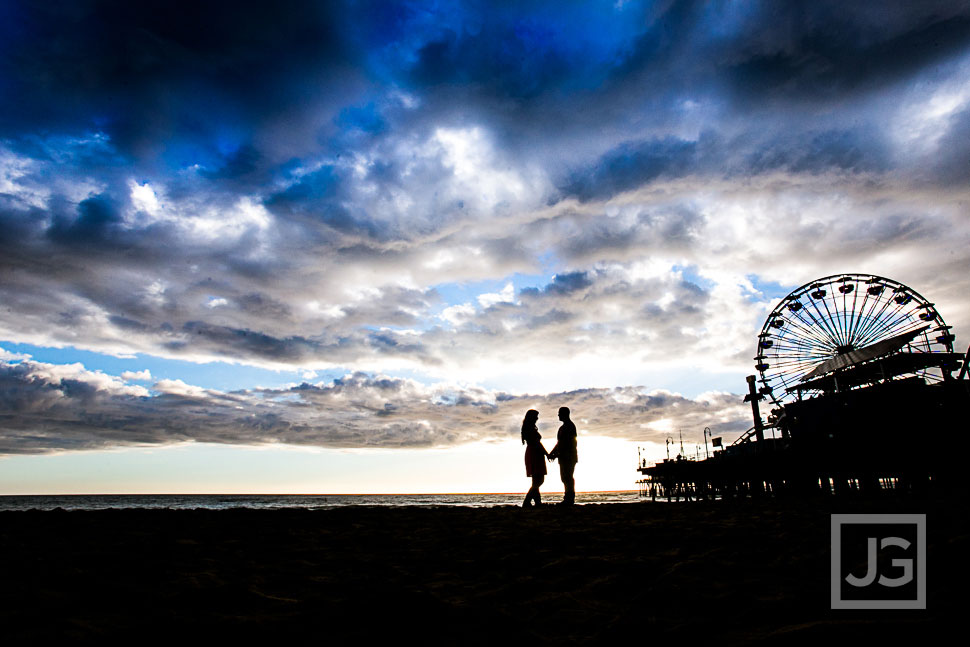 Beach Engagement sessions and city engagement sessions (in Downtown Los Angeles) are always my favorite. The beautiful clouds make for awesome backdrops and the glowing light of Downtown LA make for gorgeous nighttime photos.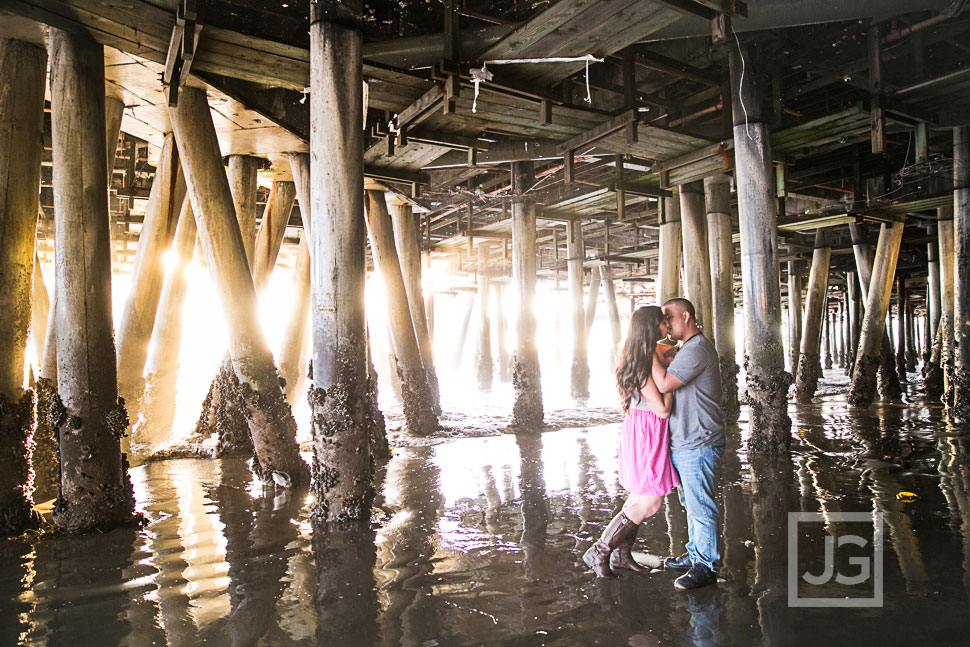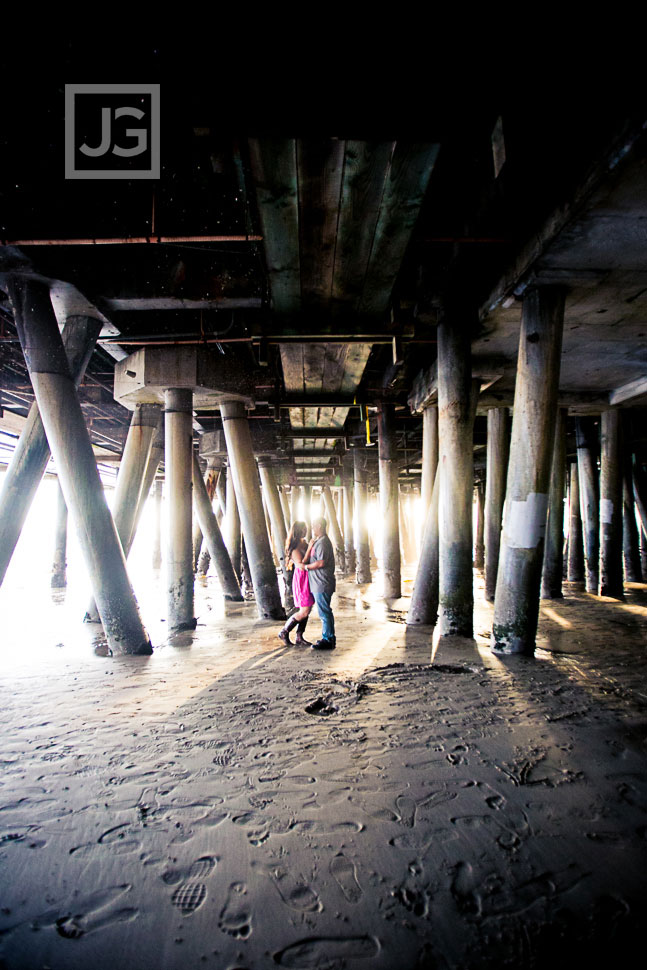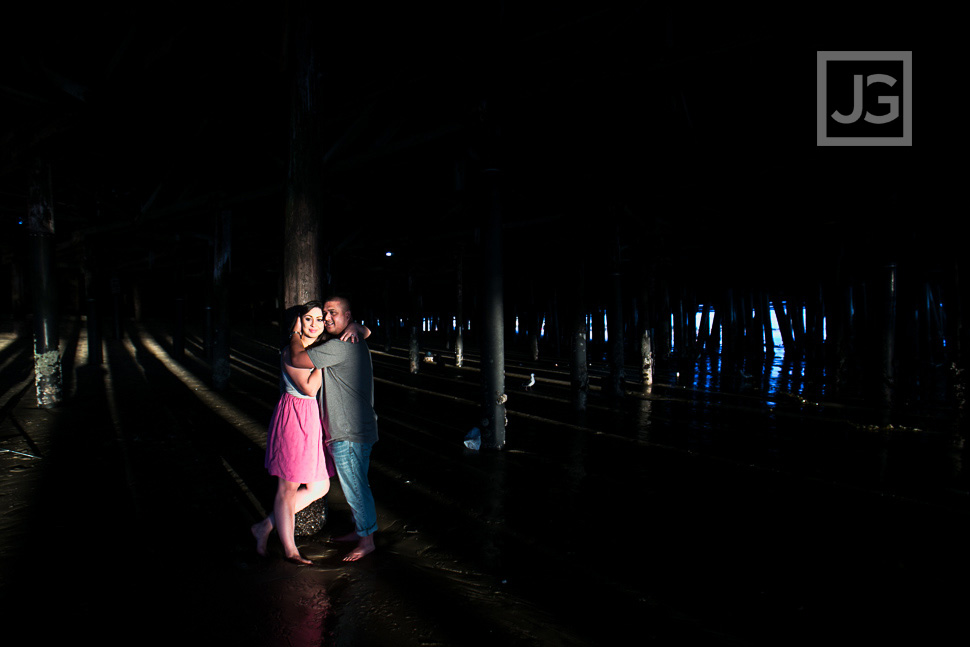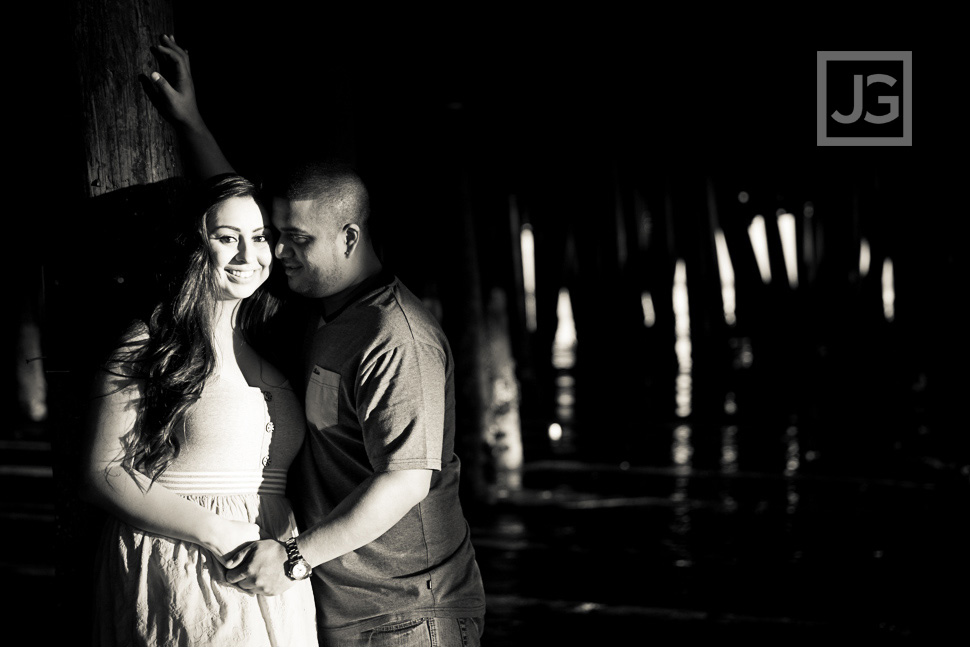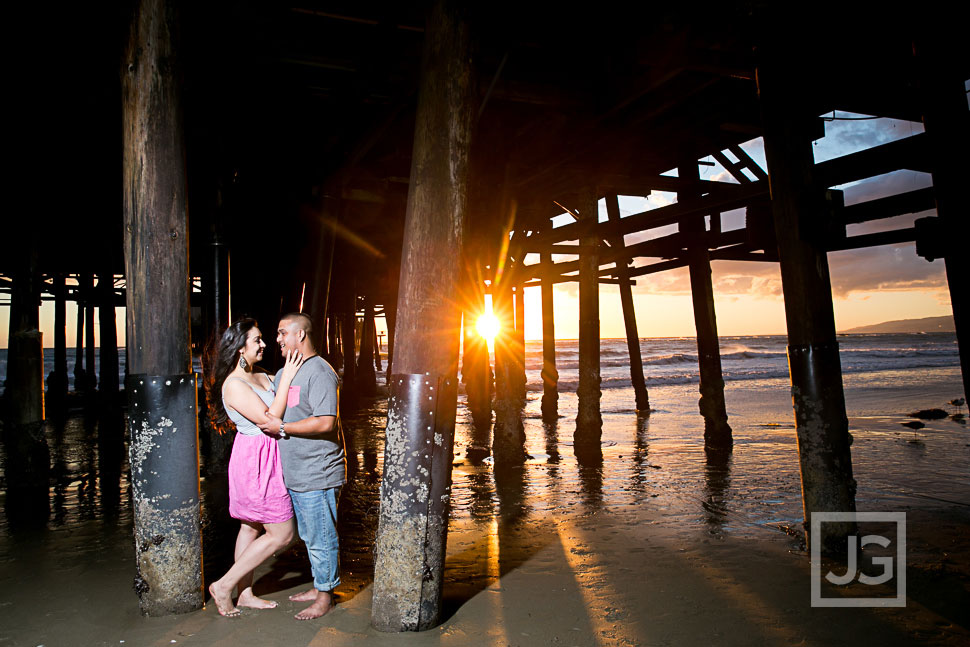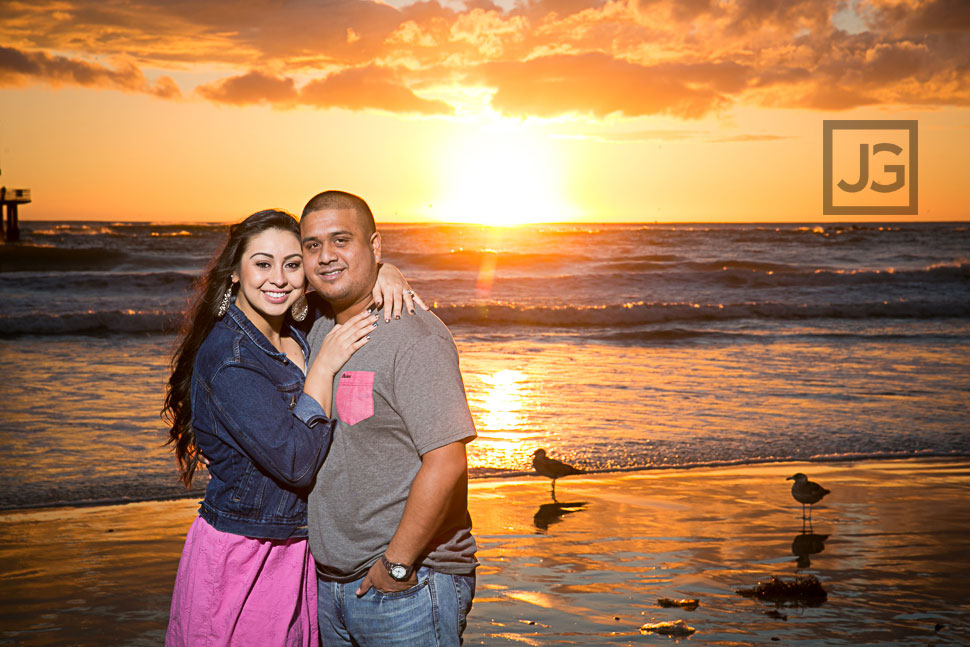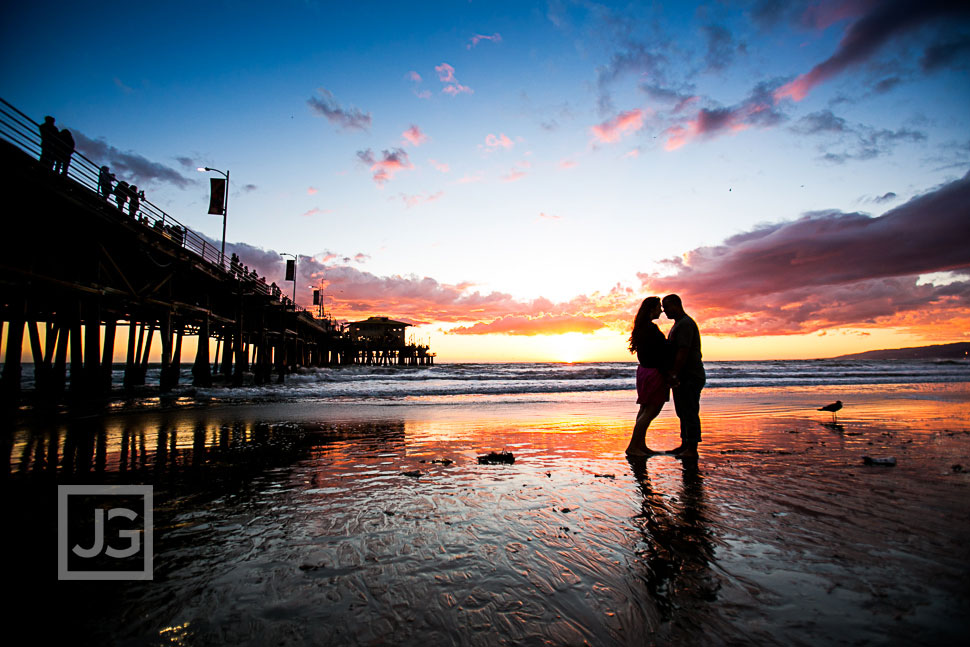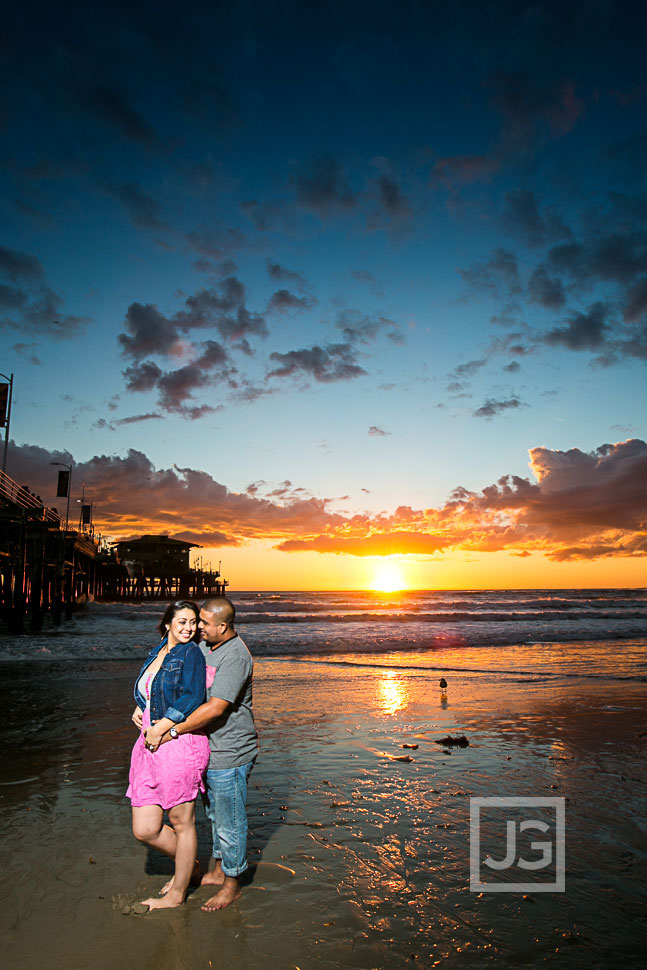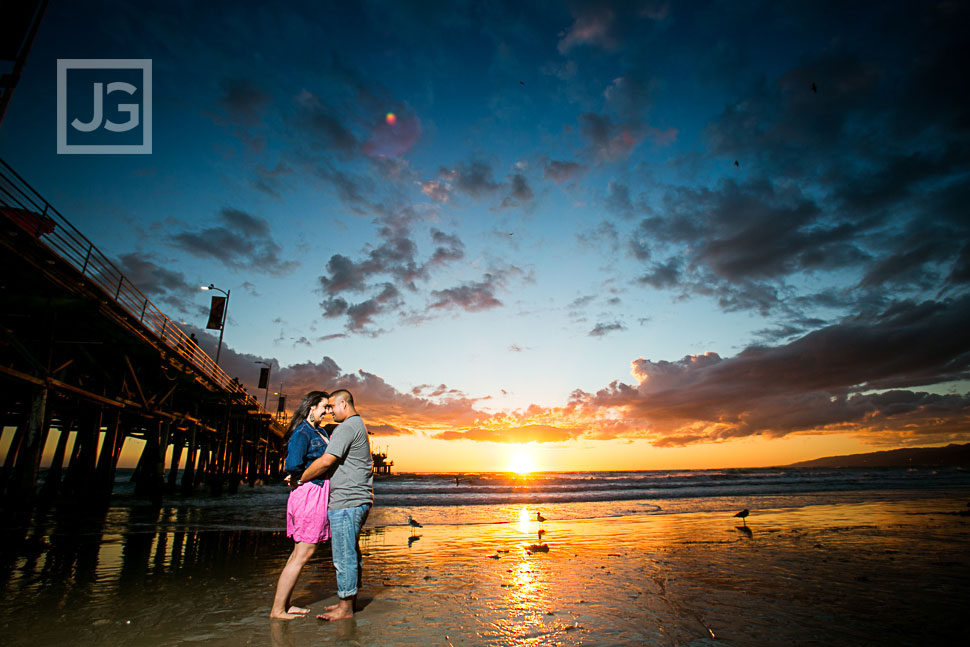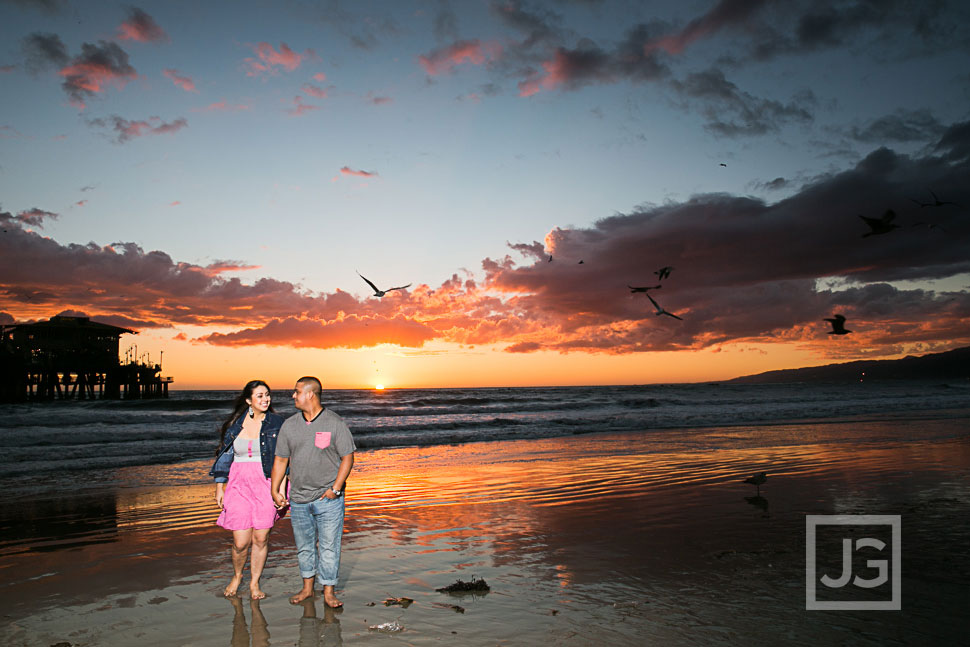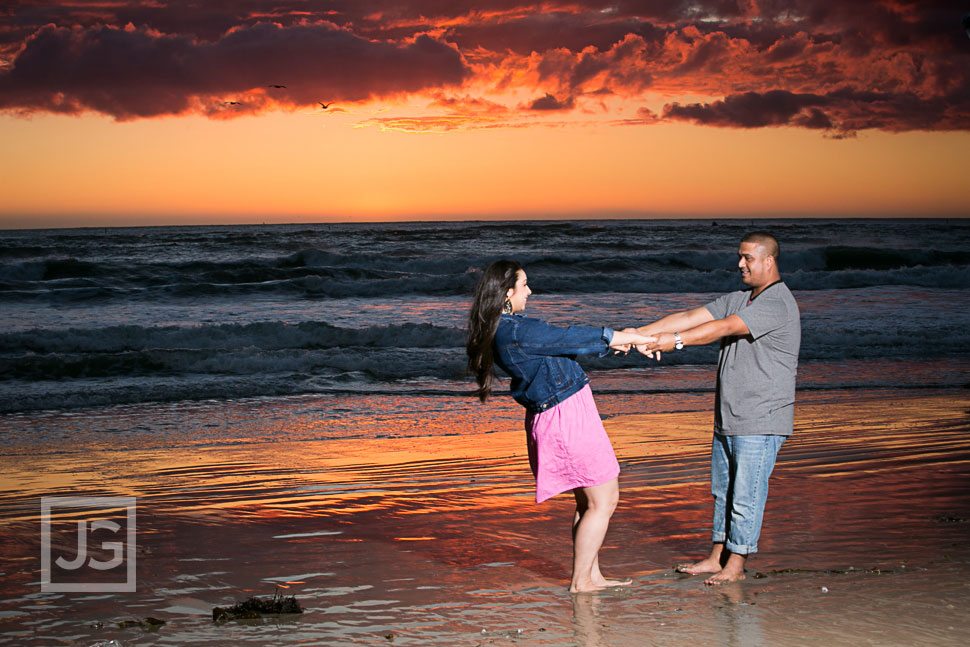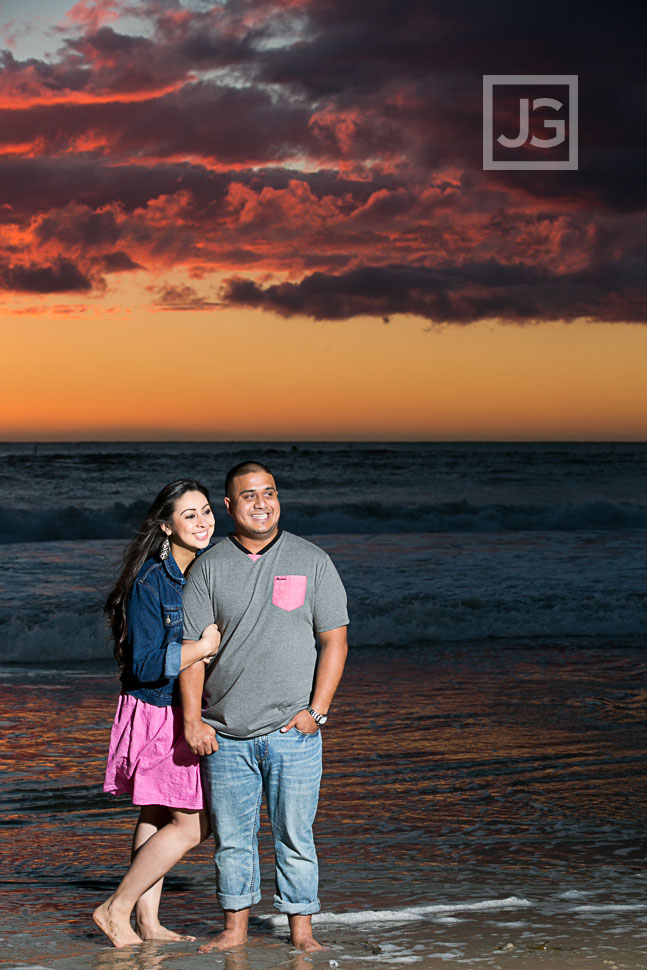 LACMA Engagement Photography
After getting such an amazing sunset in Santa Monica, we headed over to the LACMA light display for more engagement photos.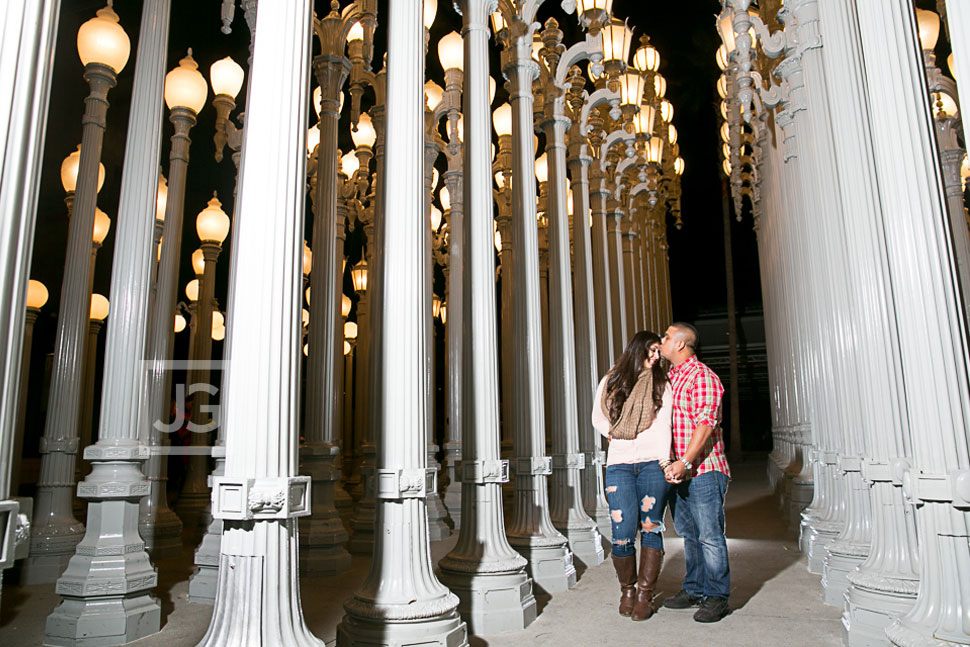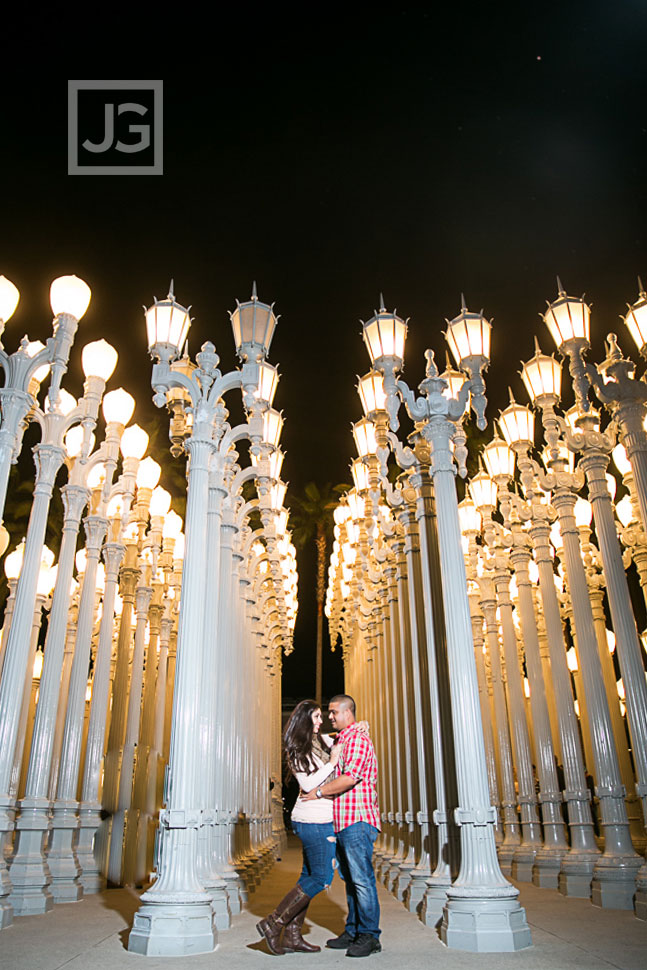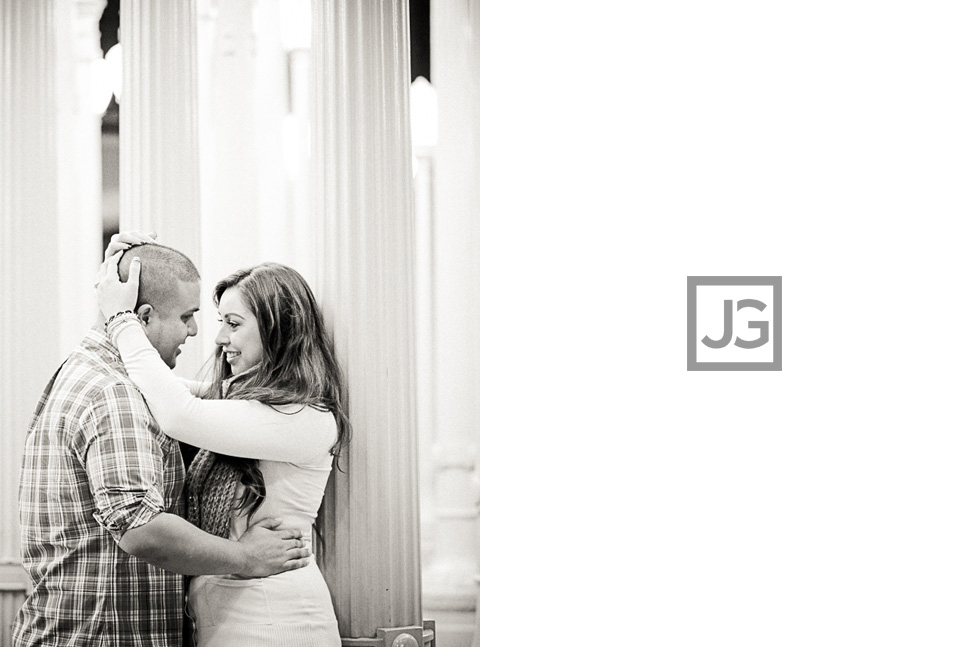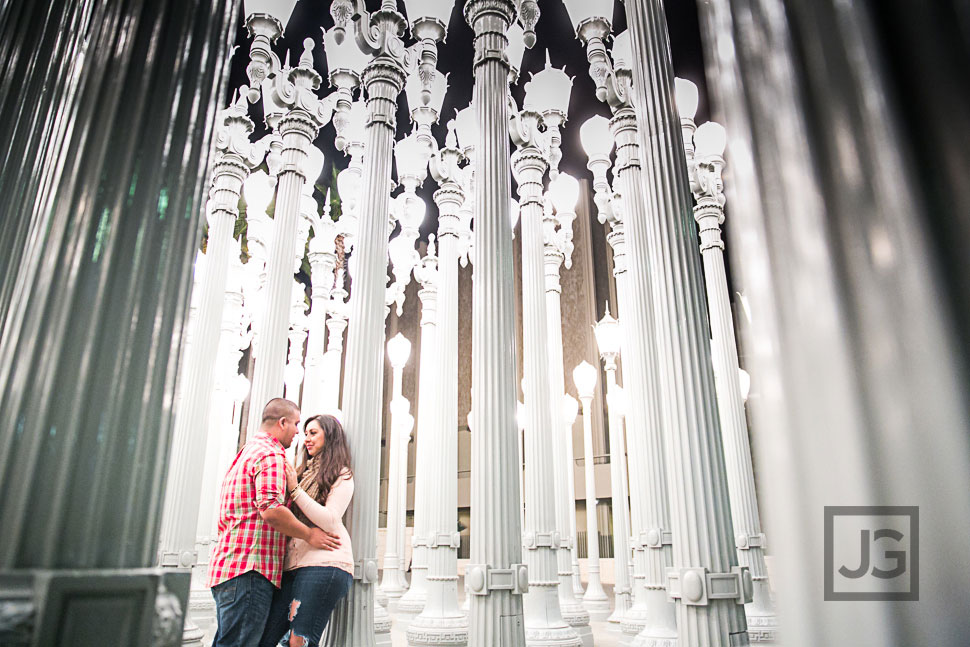 This session shows us creating Santa Monica engagement photos at the Santa Monica Pier (and beach). We had awesome clouds that made for an amazing sunset at the pier. After that we headed over to the LACMA light display for more engagement photos at night.