Year 2014 was filled with so many wonderful surprises! I am ecstatic that not one, not two, but three of my four bridesmaids got engaged!! I already know that 2015 is gonna be an exciting year filled with lots of wedding planning, bachelorette parties and bridal showers!! Wooohooo. But read on for more about our LA Arboretum engagement photography session with Irence and Tom…
It's such an honor to document a special milestone for someone so close to my heart. Irene and I met in 1997 (8th grade) at a mutual friend's birthday party. We had so much in common that we knew we were gonna be good friends. Irene lived in Bakersfield (at the time) so we remained pen pals for about a year. Yes, you read correctly, pen pals. Not all of us had internet and emails back in the days. LOL. It wasn't until 1998 that she moved to Alhambra and we attended AHS together and remained good friends all through college.
The first time I met Tom was at my birthday party where I forced him to eat some clam chowder that I made. "Forced" maybe a lack of a better word, but he didn't tell me he doesn't like clam chowder. LOL. And for the record though, I make a bomb New England clam chowder. =)
In all seriousness though, I am extremely happy that Irene found Tom. It warms my heart to see how Tom makes her so happy and they bring out the best in each other. Thank you Tom for taming this crazy friend of mine. =) Can't wait till your big day!!
LA Arboretum Engagement Photos
The Los Angeles County Arboretum (or LA arboretum for short) is one of our favorite locations for engagement photography. It's filled with so many hidden gems and nooks. Anytime our couples want a nature setting with trees and greenery, this is one of the first locations we recommend.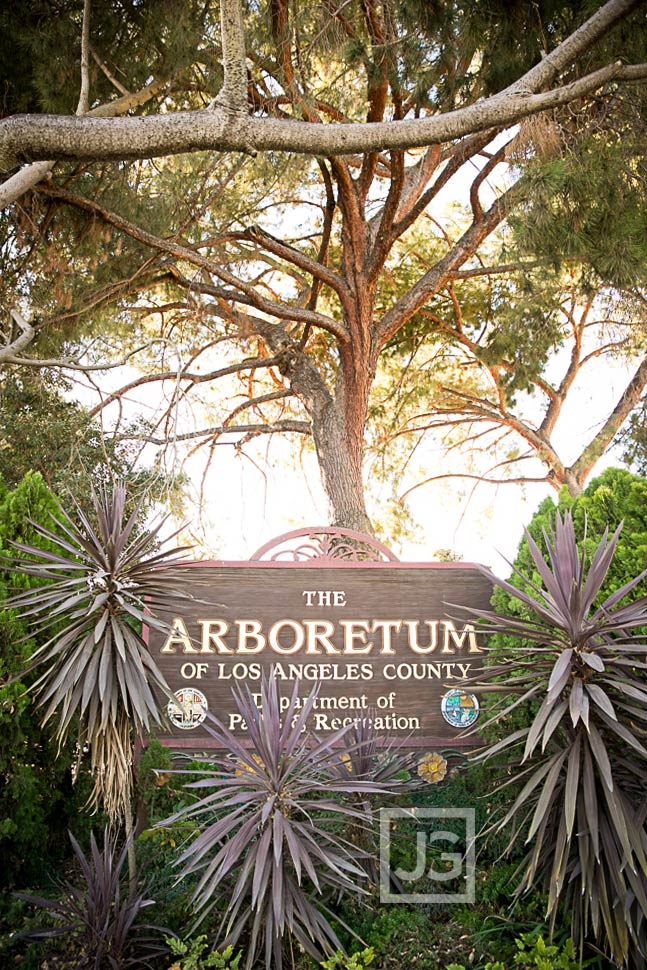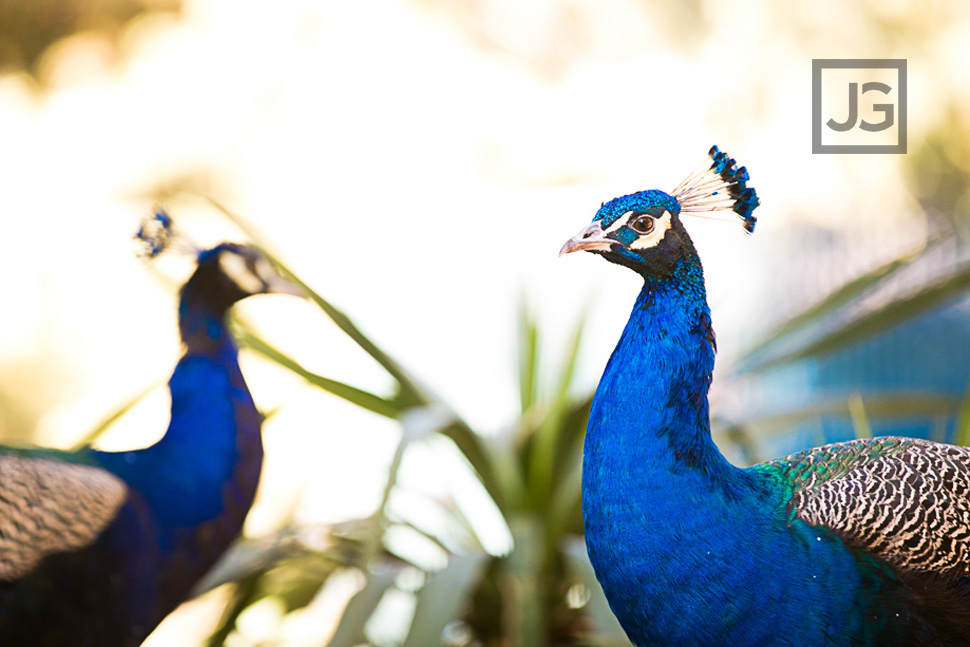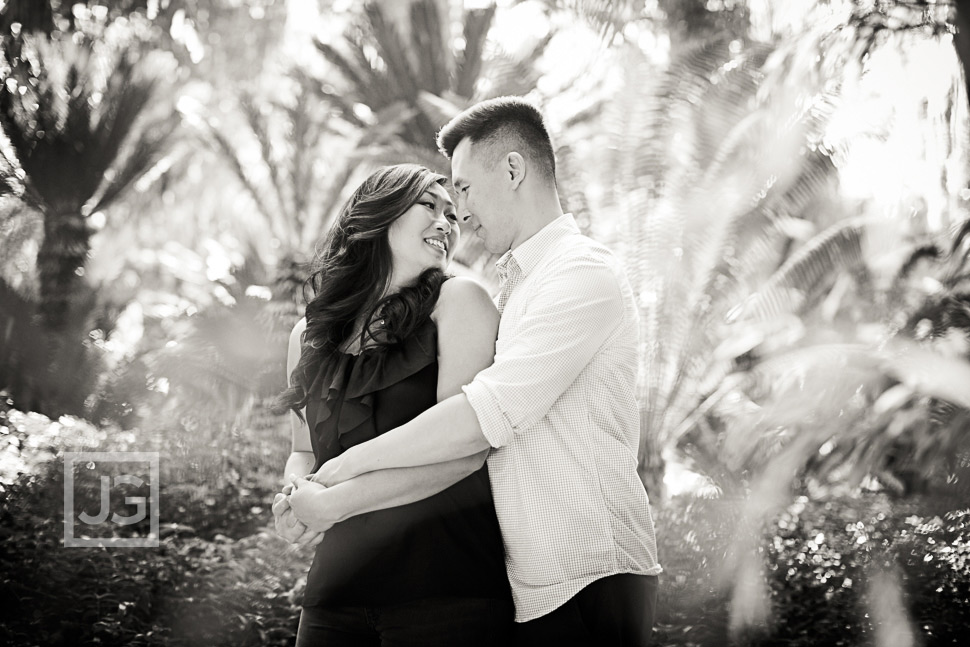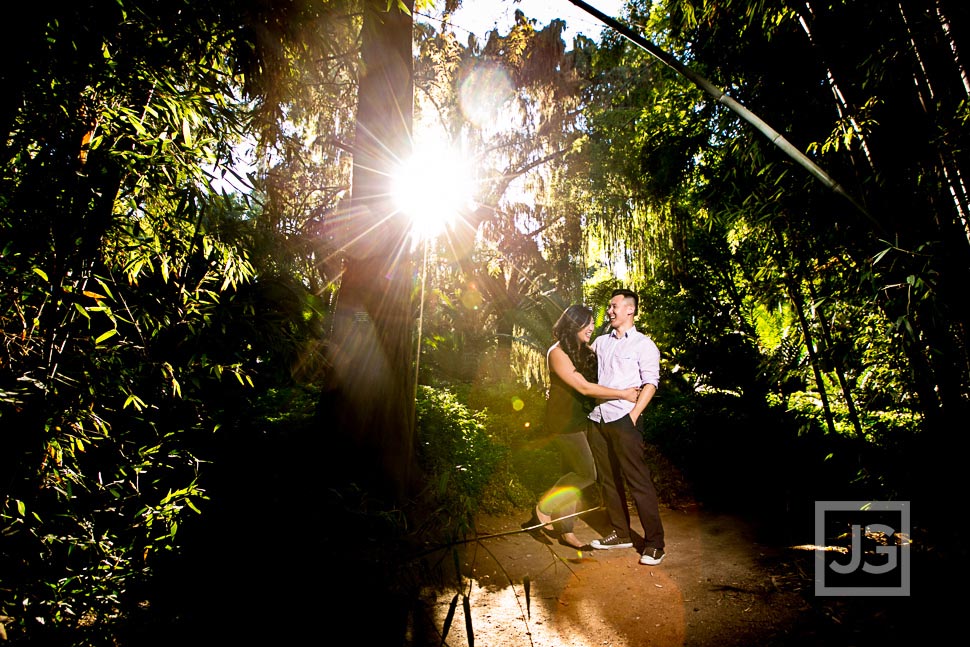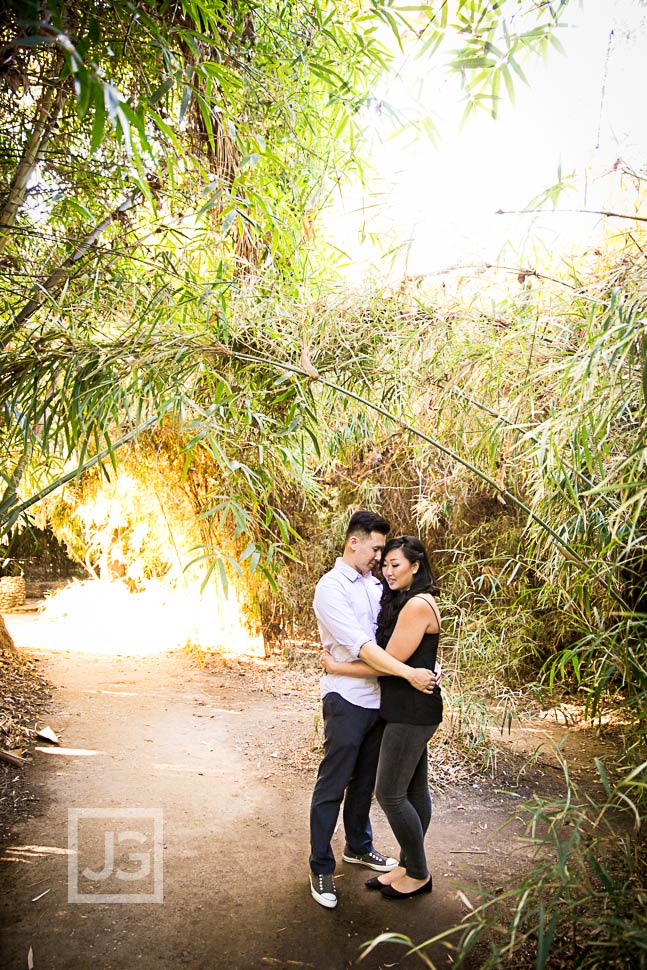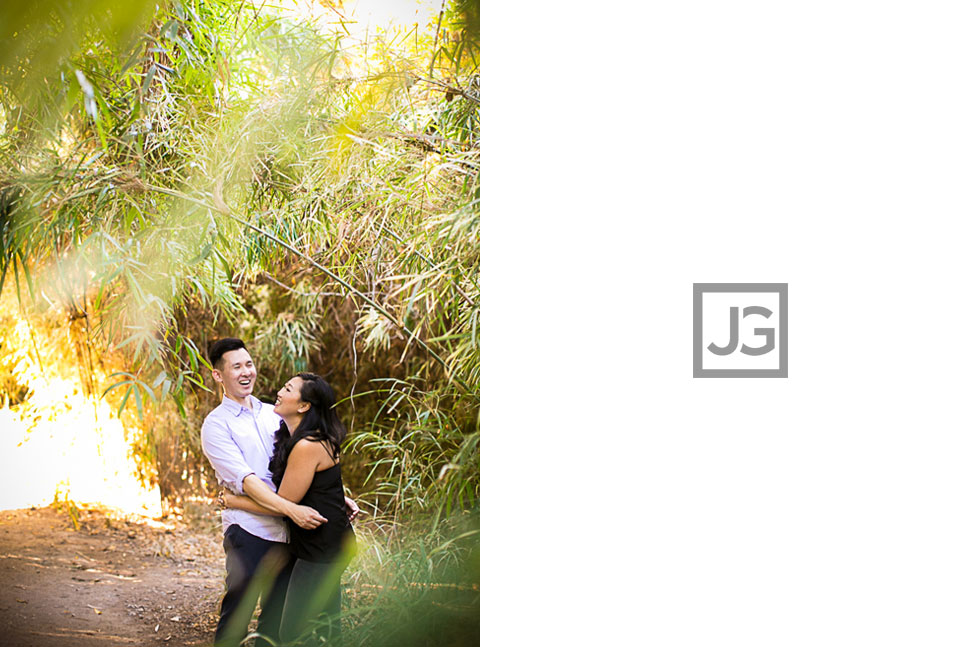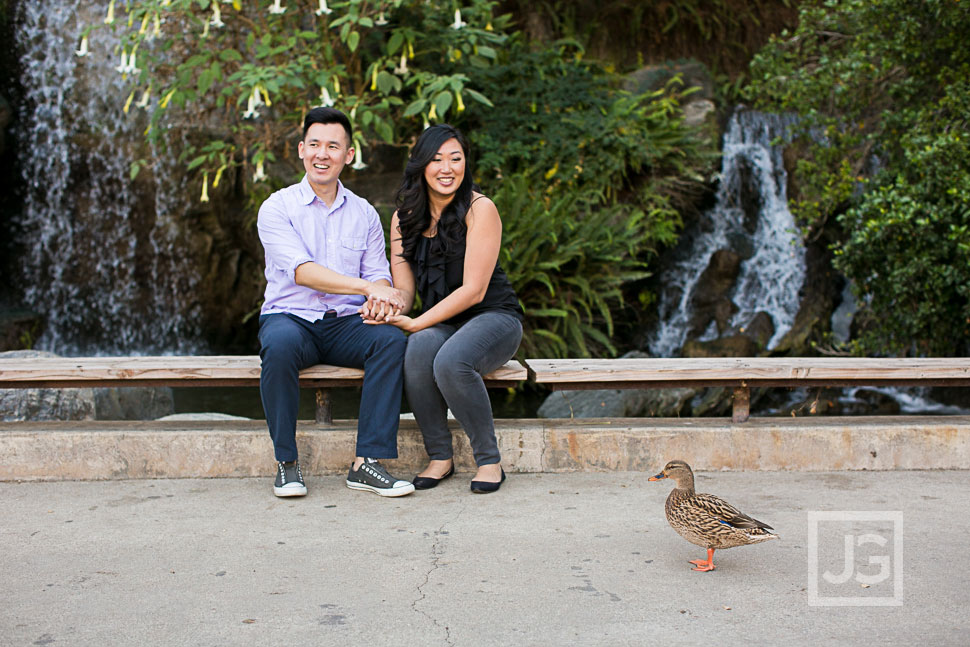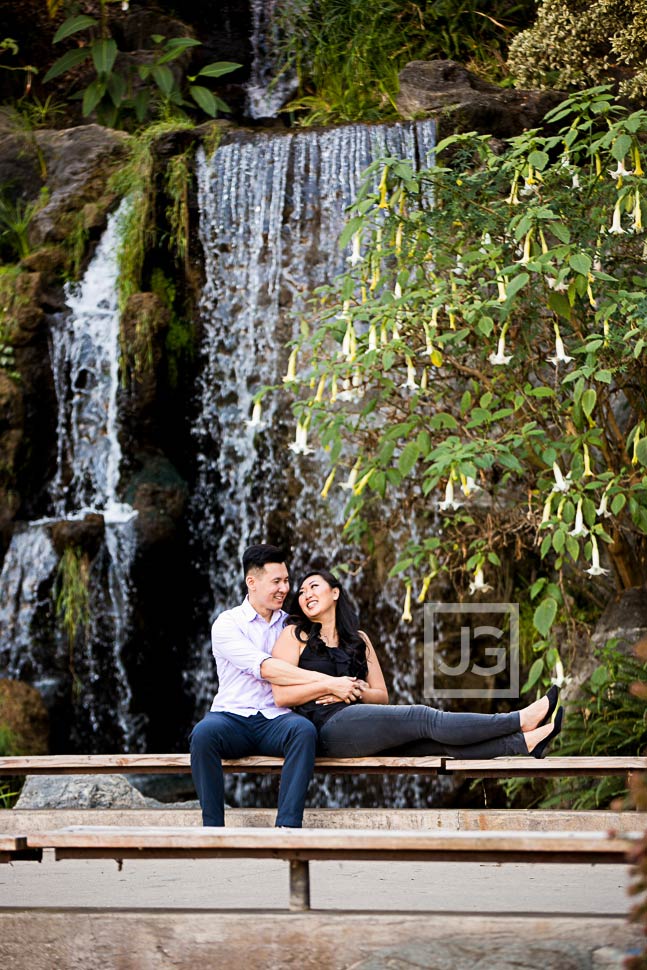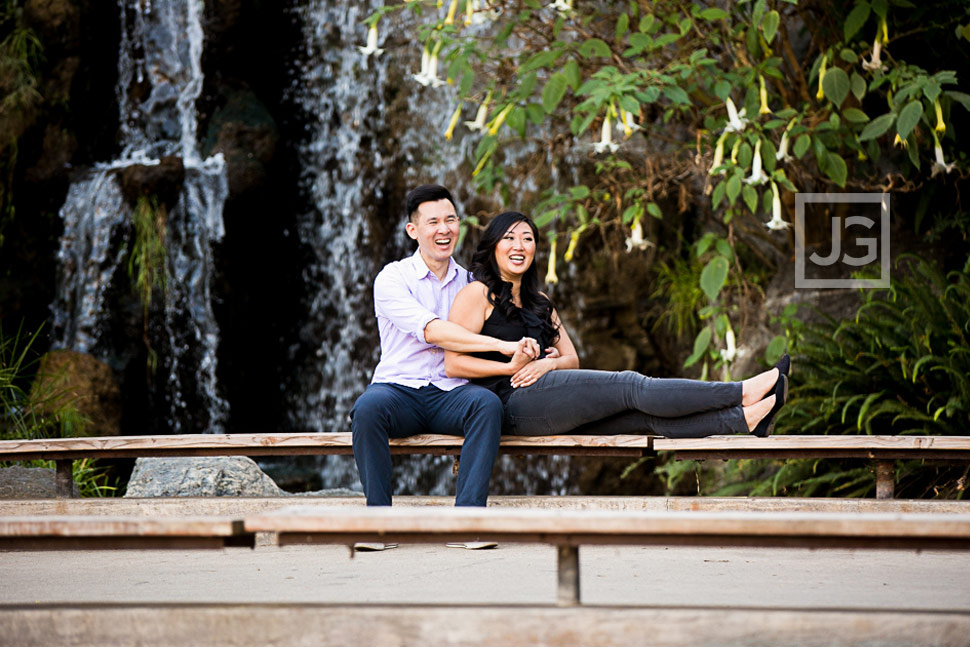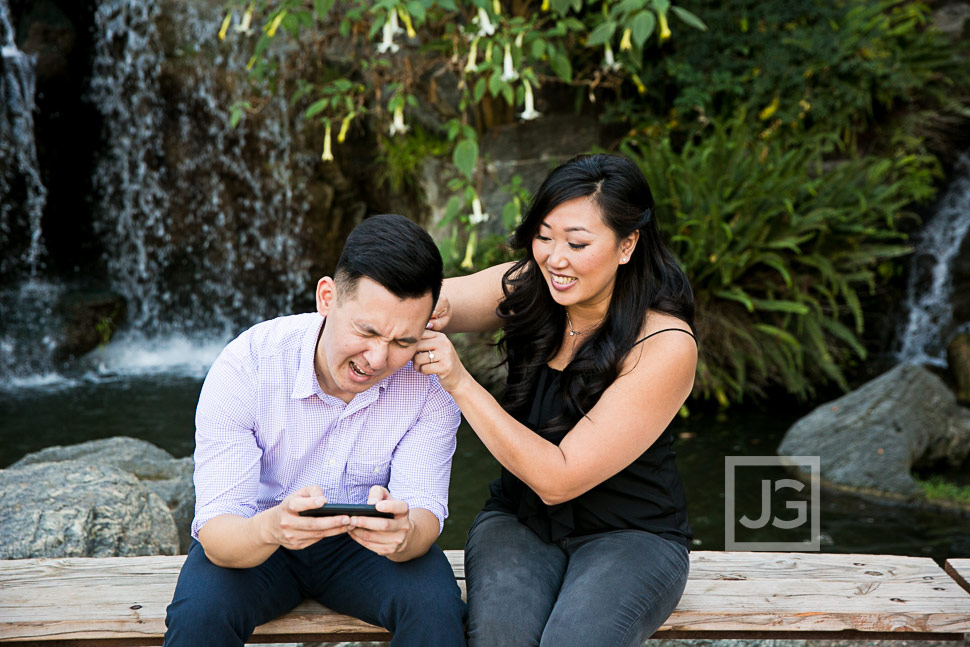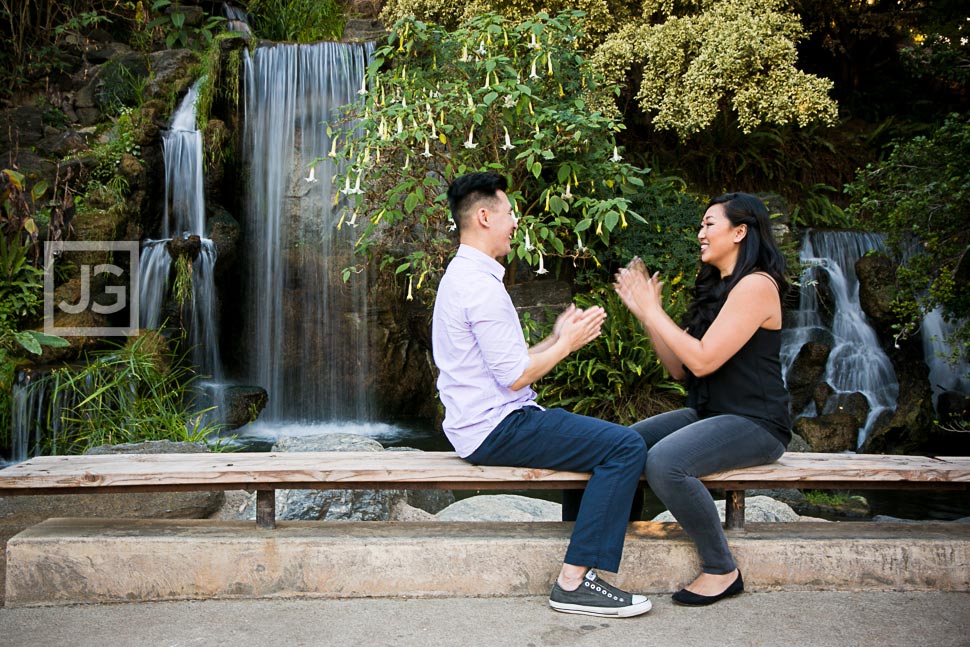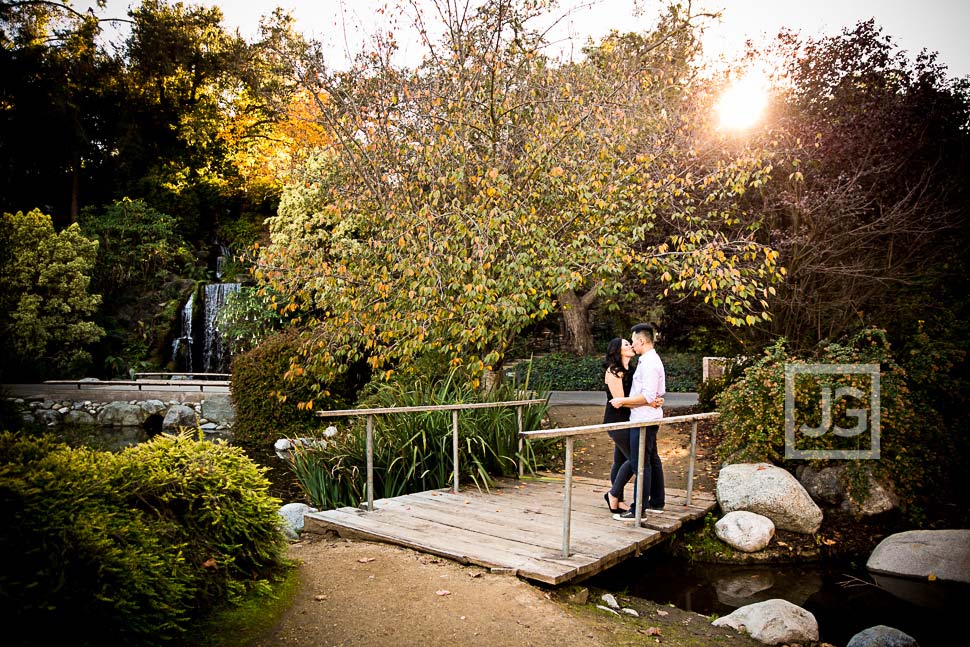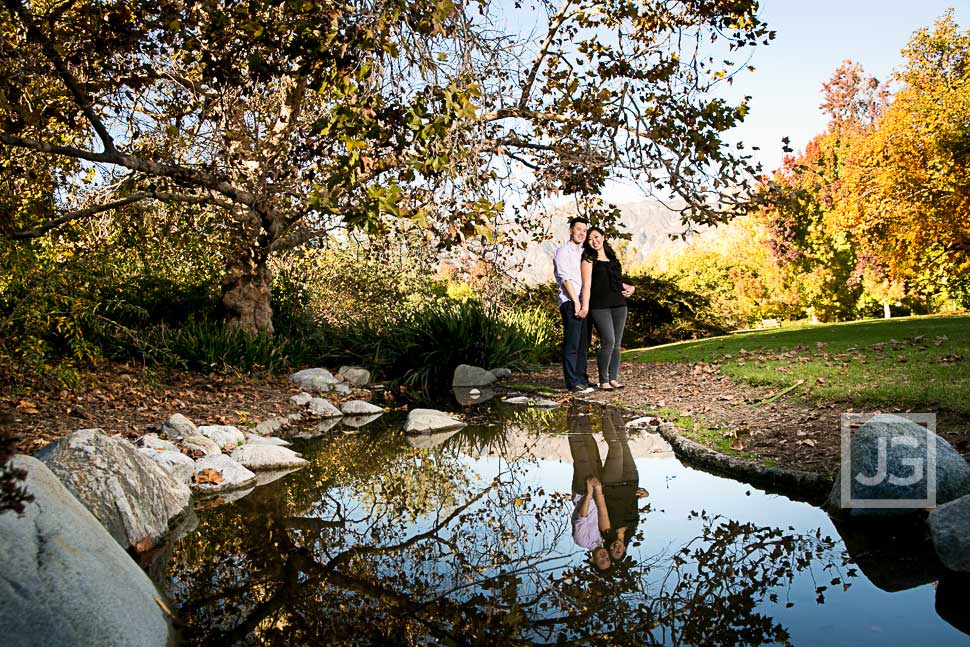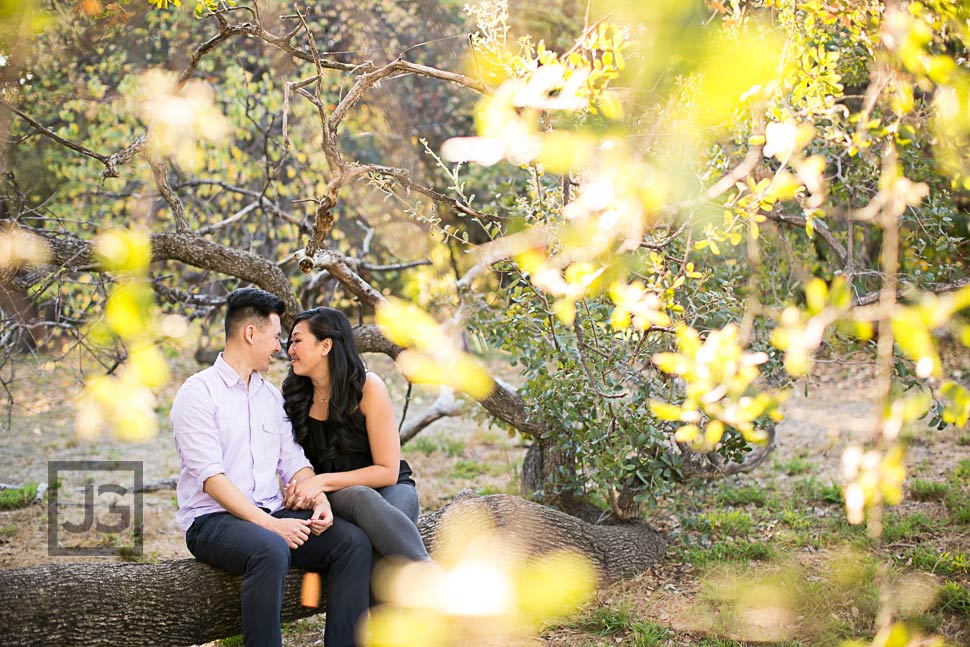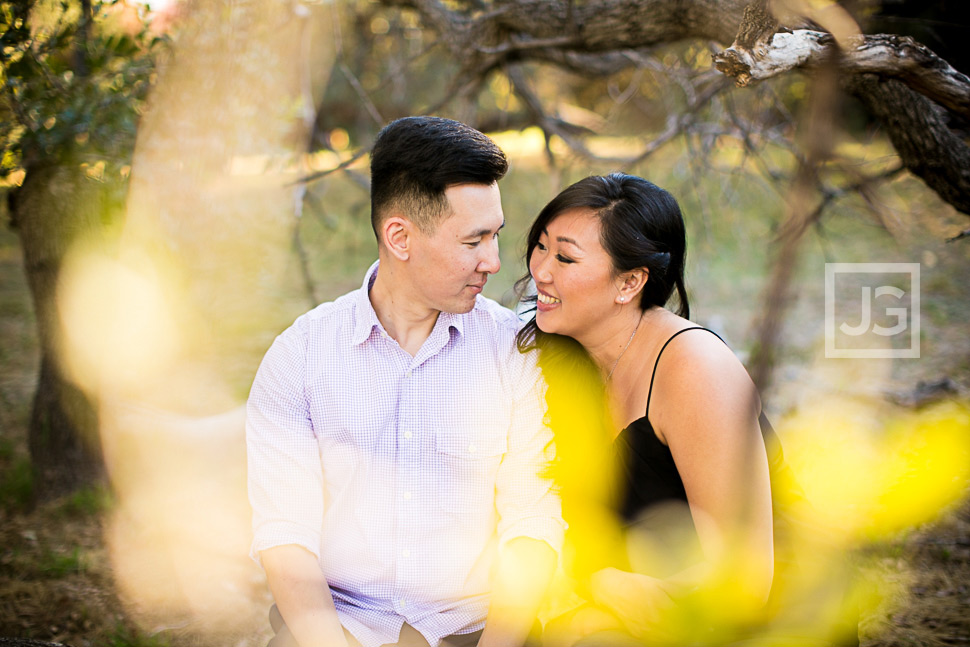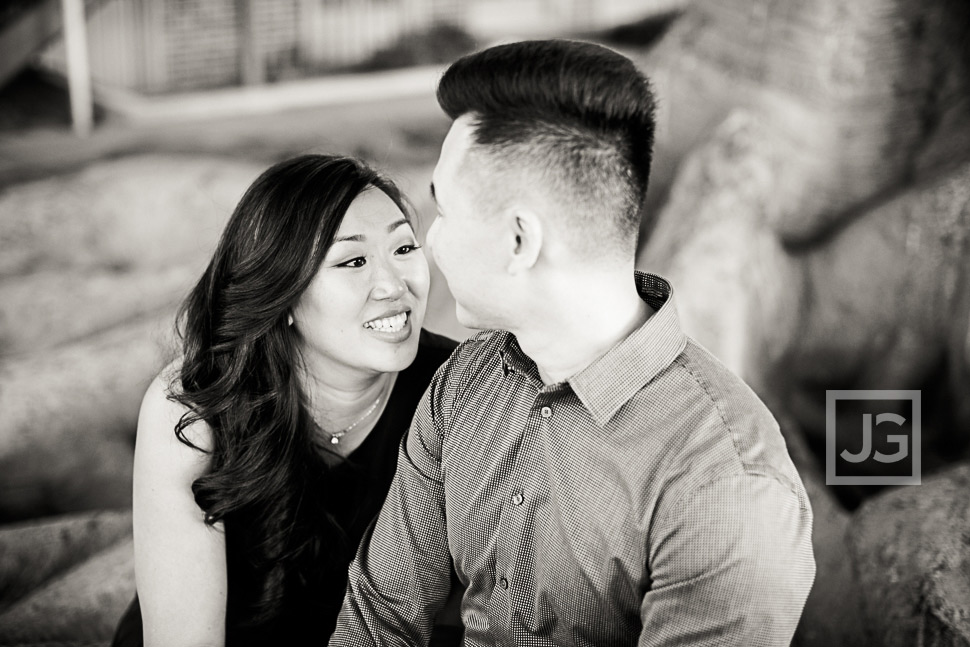 South Pasadena Engagement Photos
Irene grew up in Alhambra, so doing photos in South Pasadena at their library and a coffee ship was natural. It's nice having the engagement photography locations having a personal connection to the couple.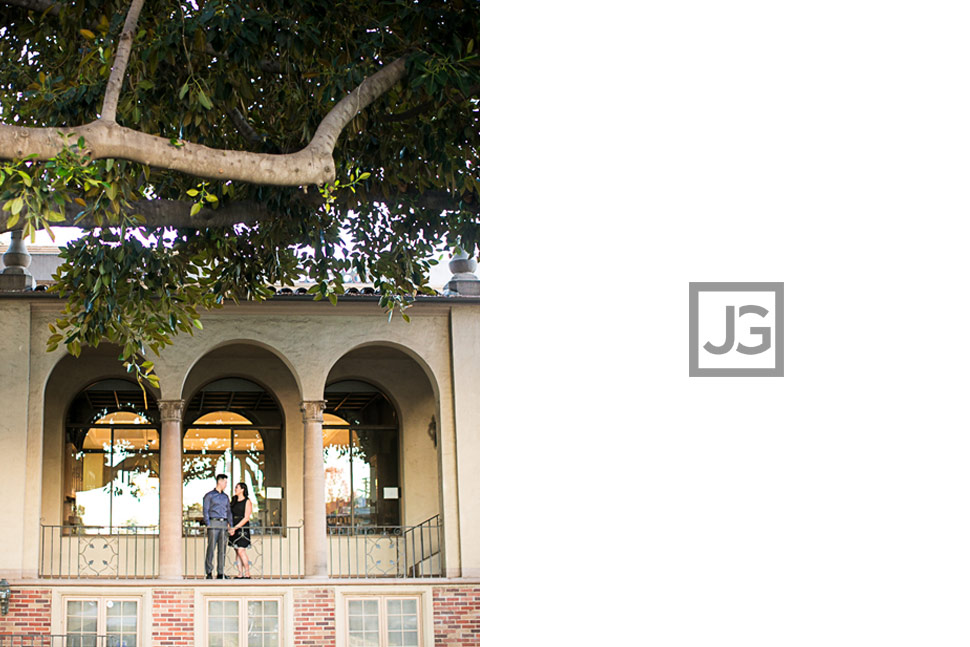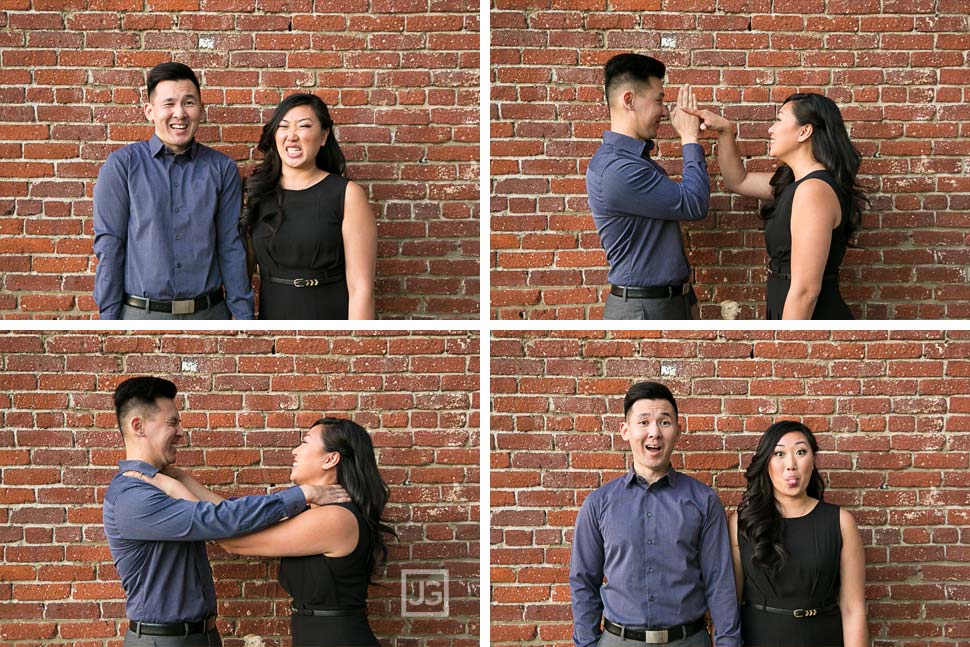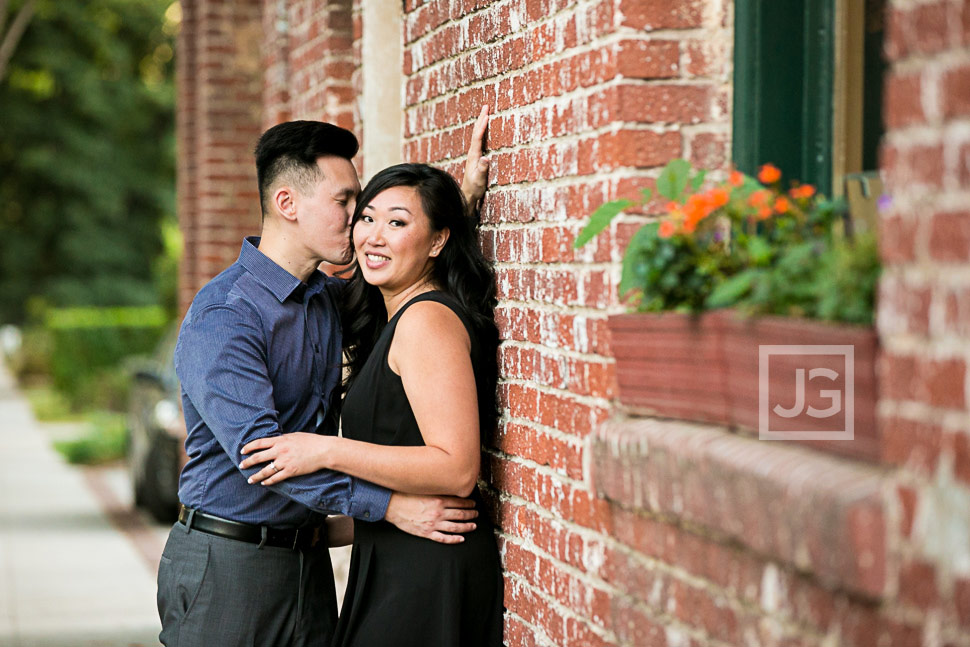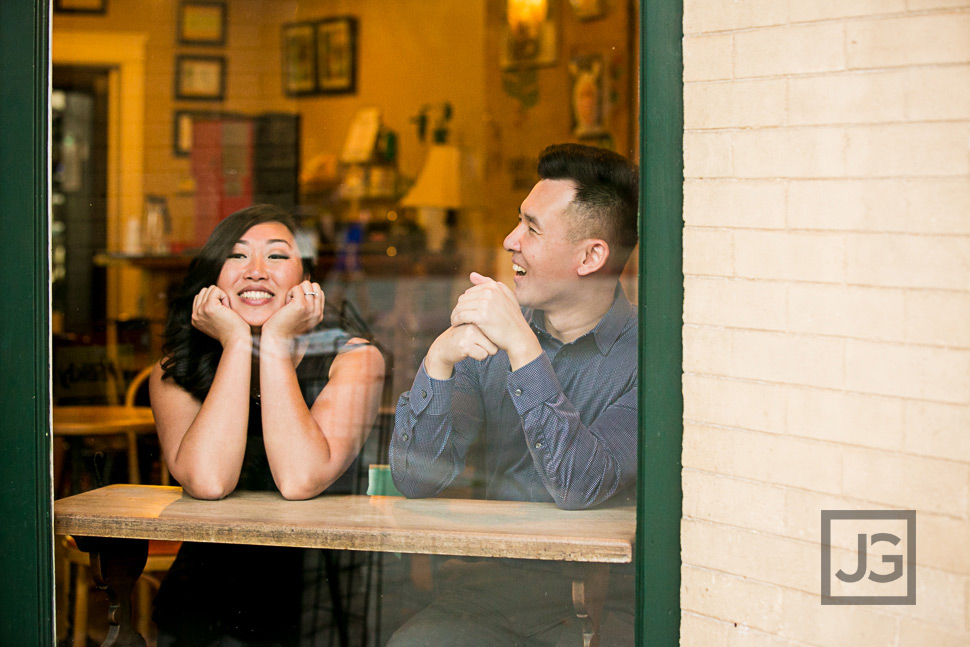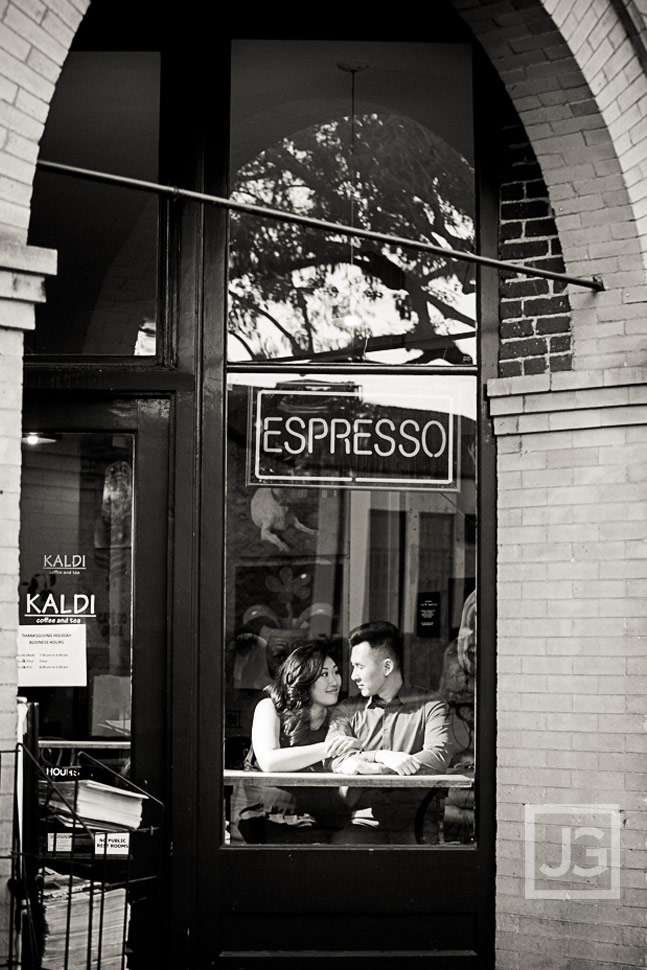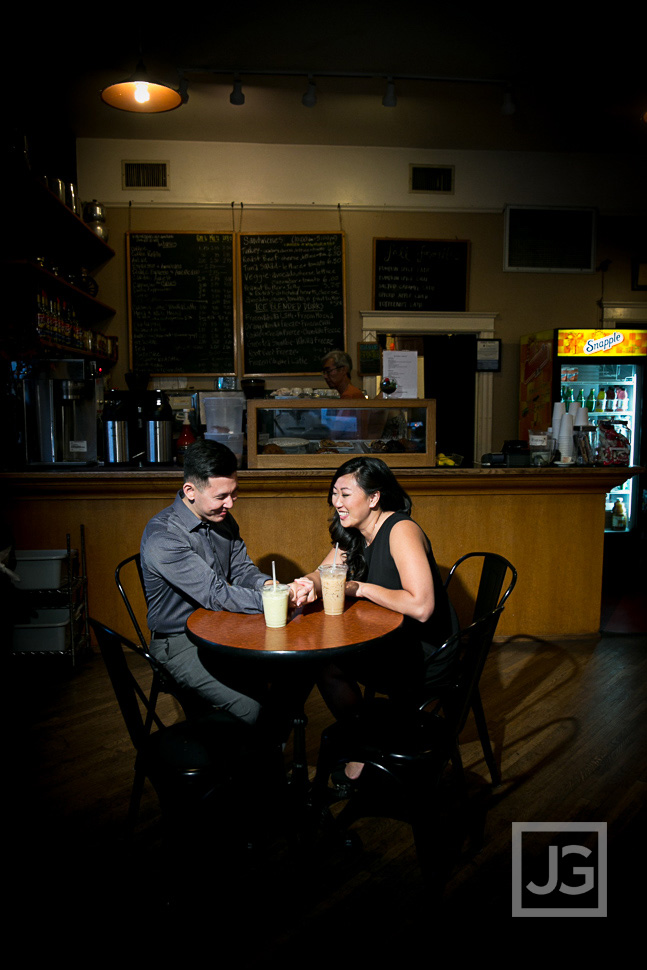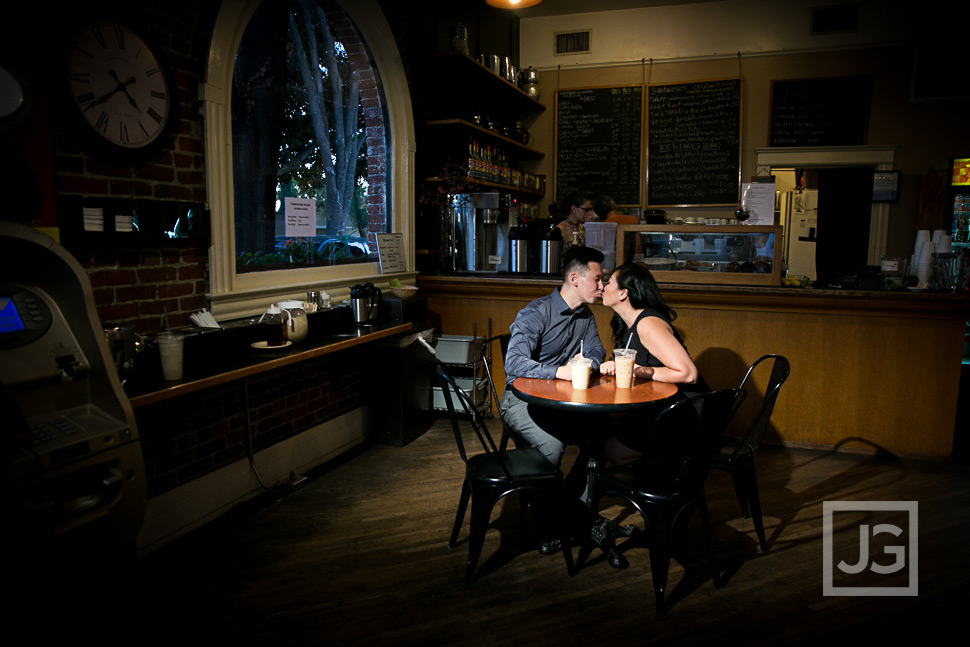 Pasadena and "Suicide" Bridge
Suicide Bridge, or the Colorado Street Bridge (over the Arroyo Seco Canyon), is an iconic roadway in Pasadena. The large metal bars that were added after it's initial construction show that the Suicide Bridge moniker was aptly given.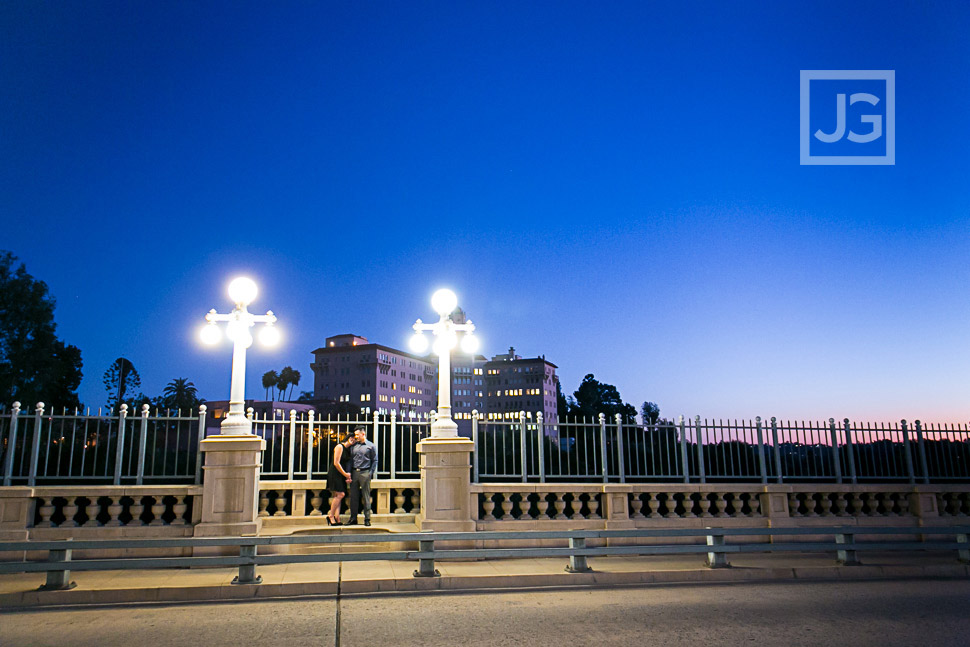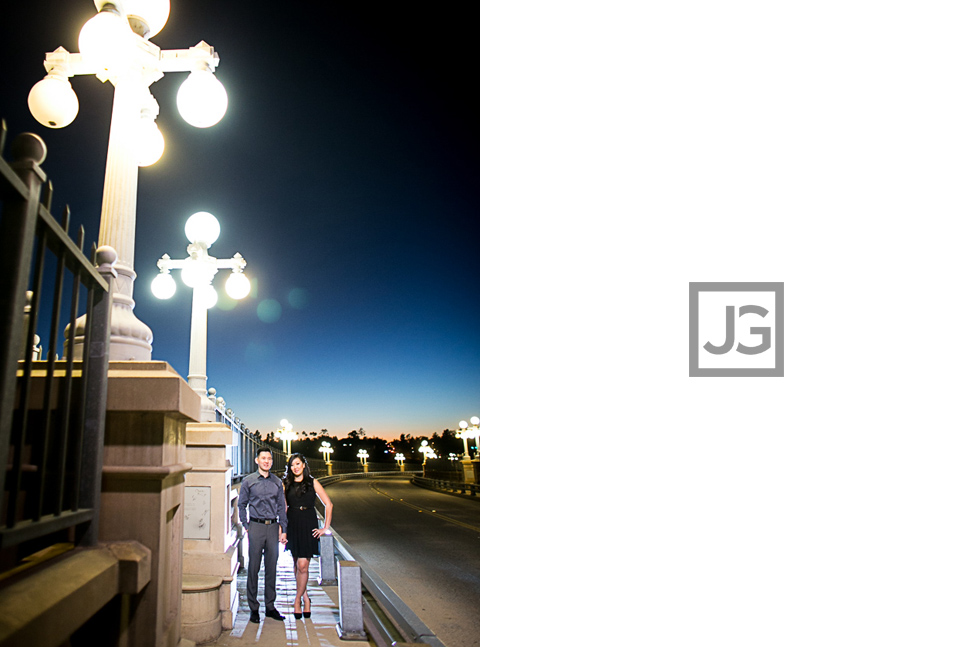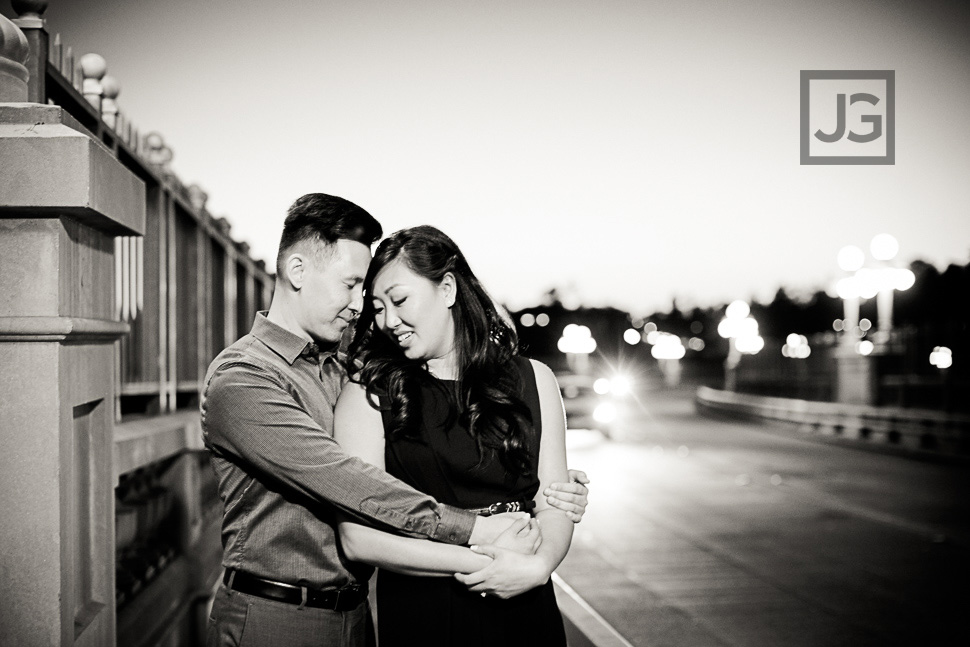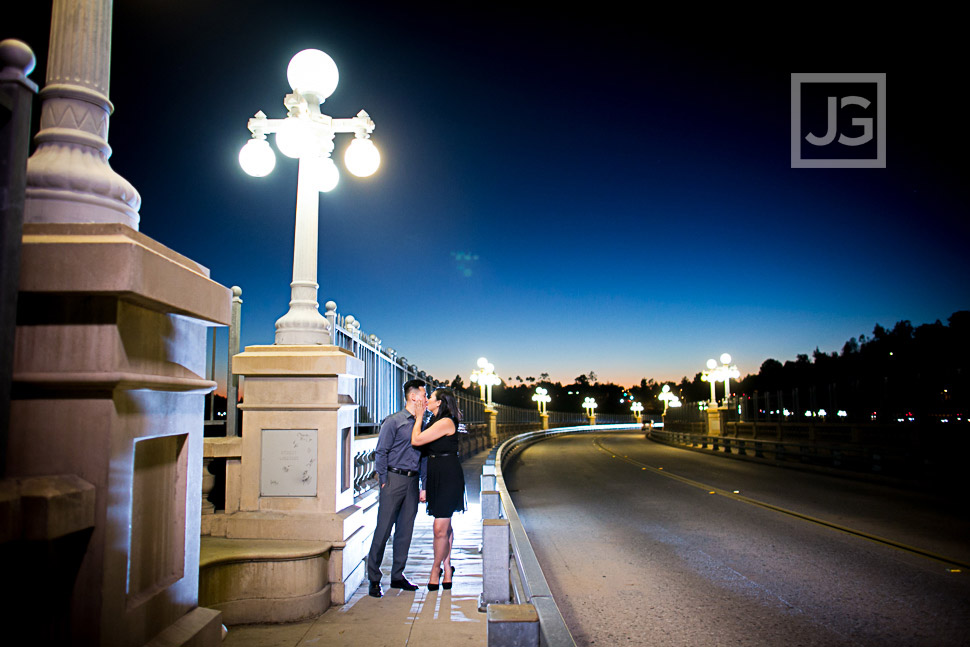 This article showcases LA Arboretum engagement photography (Los Angeles County Arboretum), along with additional locations in South Pasadena (library) and Pasadena (suicide bridge). Look more at our blog to see more engagement photos in Pasadena, along with many more examples of our work. And you can always keep up to date with our most recent work on our Instagram account. For example, here is an engagement photo session we did at the LA Arboretum with a blossoming tree with pink flowers everywhere!
Find out more about our engagement photography on our page for engagement photo session prices (includes prices for Pasadena and Los Angeles).