In May, Gavin and I traveled up North to Los Gatos to photograph a beautiful Ranch-Style Wedding.  Don't forget to check back soon to see those awesome images.  Every time Gavin and I photograph a destination wedding, we'd always like to take a few days after the wedding to enjoy the neighboring cities.  I guess it's one of the perks of being a wedding photographer…  being able to combine work with play.  We spent some quality time in San Jose with family and then a few days in San Francisco.  We are both foodies and could not stop eating.  Don't believe me??  Check out our seafood binge here.  =) But on to our night of San Francisco engagement photography!
Veronique and Yann were our clients from way back, and we have all grown to becoming such good friends. We had the pleasure of photographing their wedding in Newport Beach a couple years ago. During our trip to San Francisco, we had an amazing time hanging out with them again for a photography session in San Francisco. After a nice dinner and catching up, we headed out for some night photography. Out of all the days we stayed in San Francisco, the one day we picked to photo their session happened to be the coldest day with the heaviest fog. And for some odd reason, the Golden Gate Bridge had NO lights (at all) either!! Nevertheless, we make the best of every situation. And with a handsome couple like Vero and Yann, it's hard for pictures to not come out beautiful!! They pretty much photograph themselves!
Here are some photos at the Legion of Honor.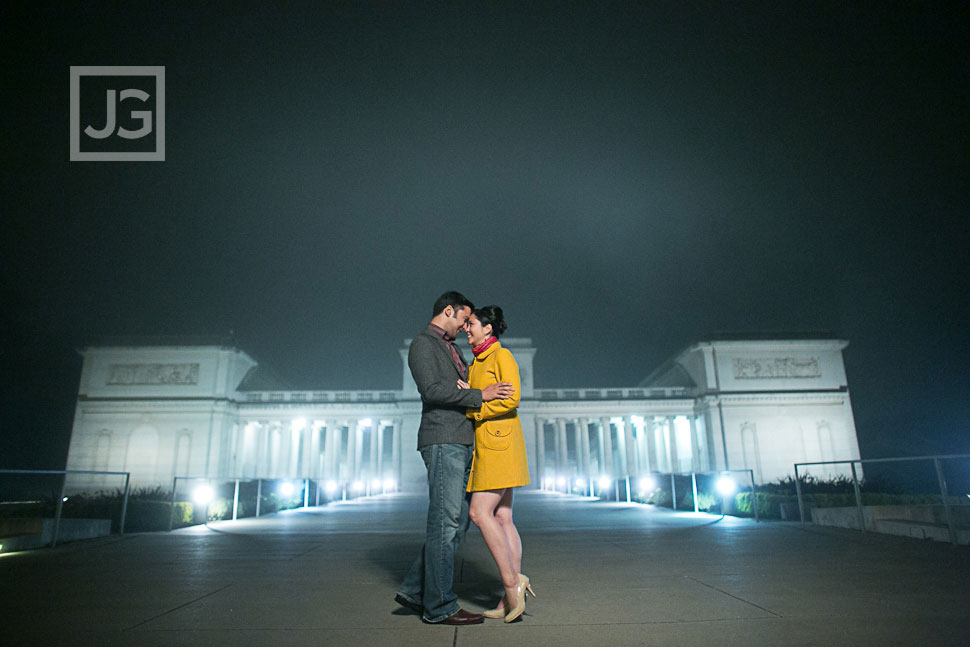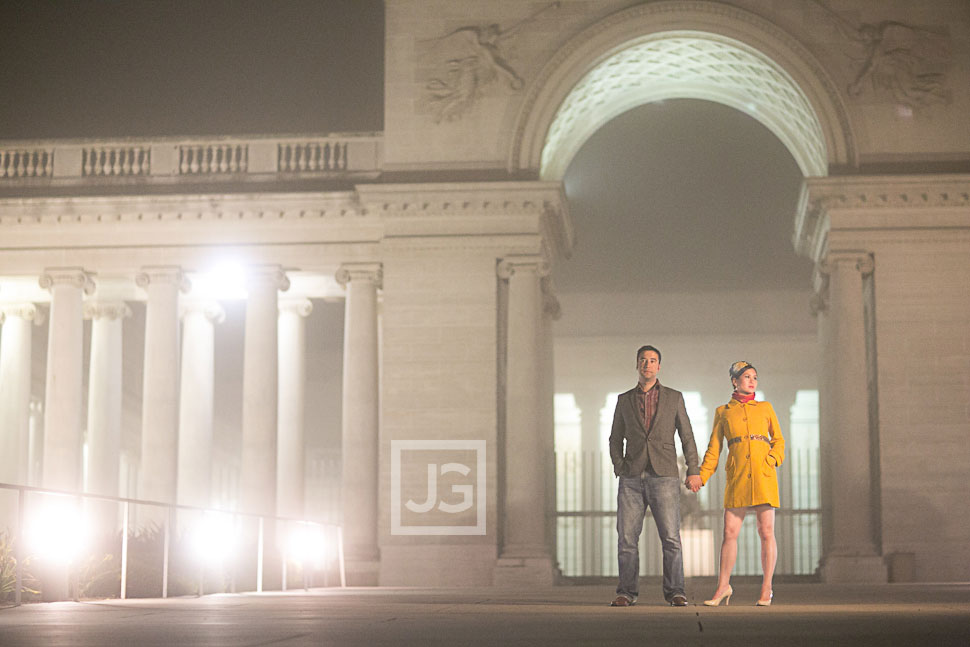 That's how thick the fog was!!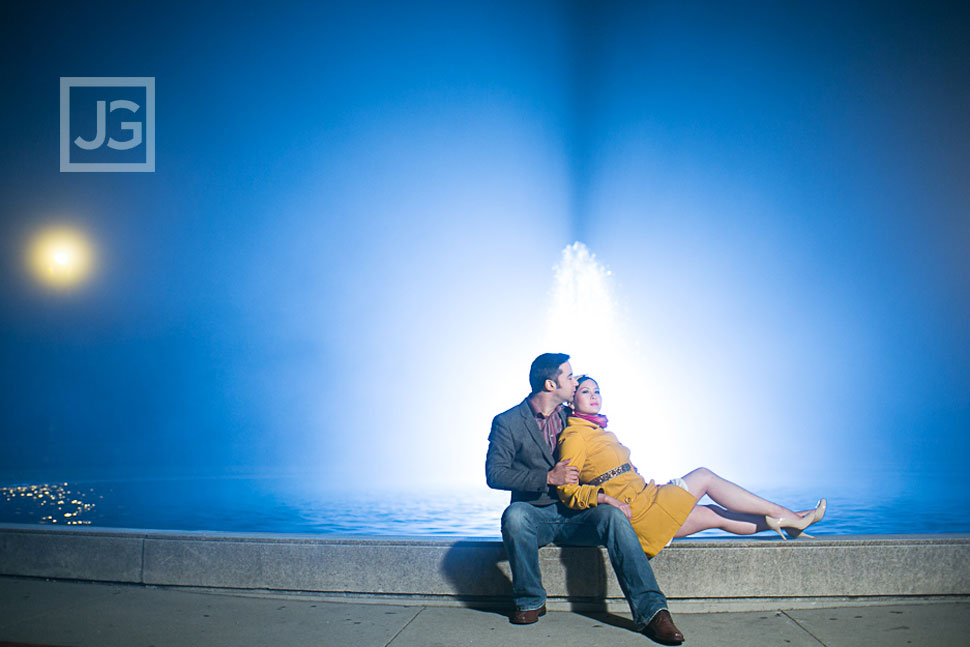 After driving to the Golden Gate Bridge and finding that there were no lights (on the bridge), we headed out to the Palace for Fine Arts. I've seen and always have thought that the Palace of Fine Arts looked amazing during the daytime, but during the night, it glows beautifully as well.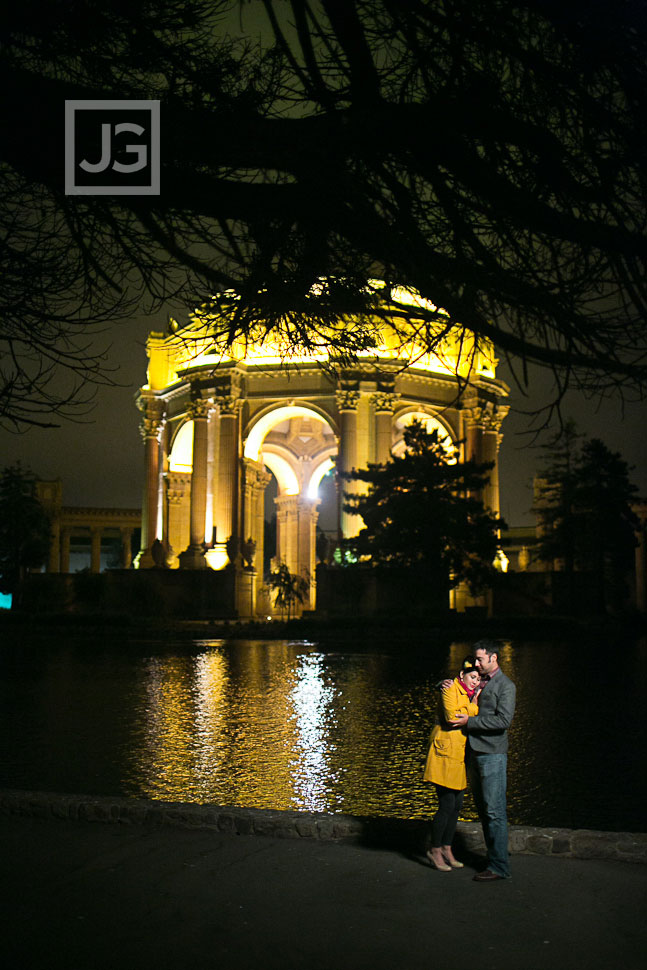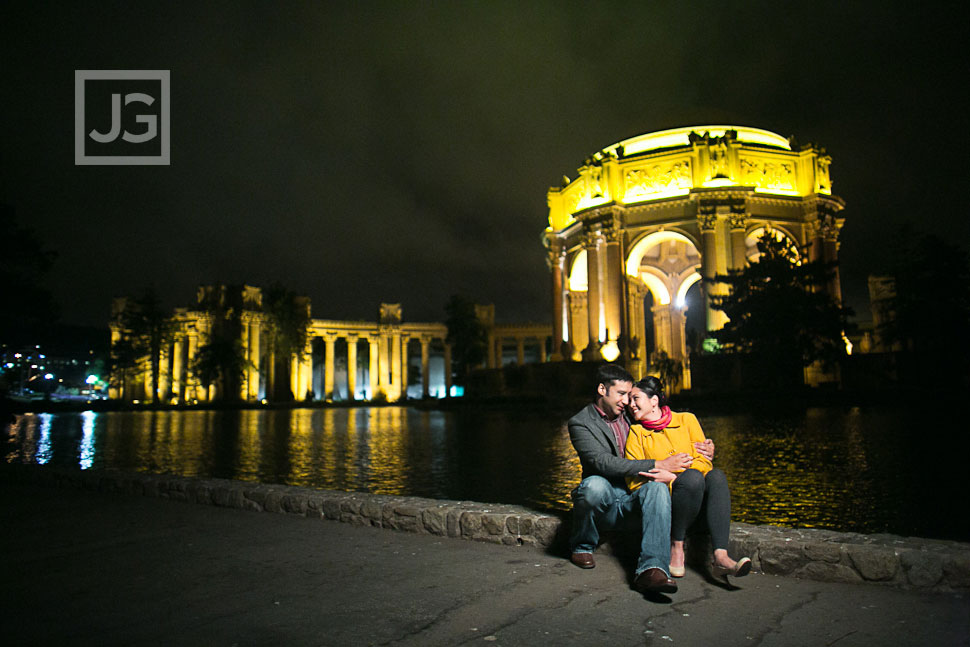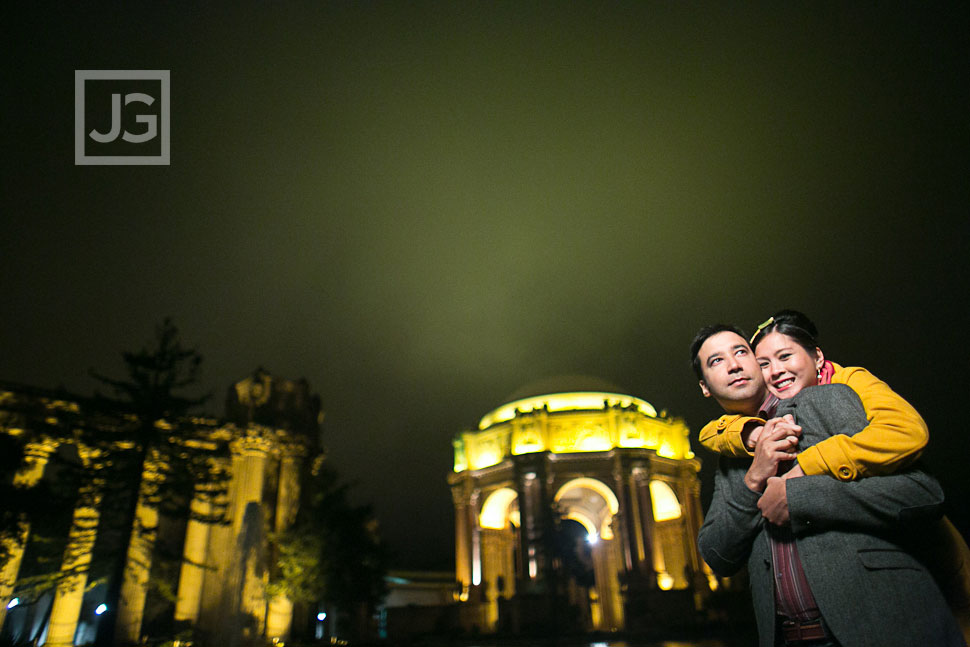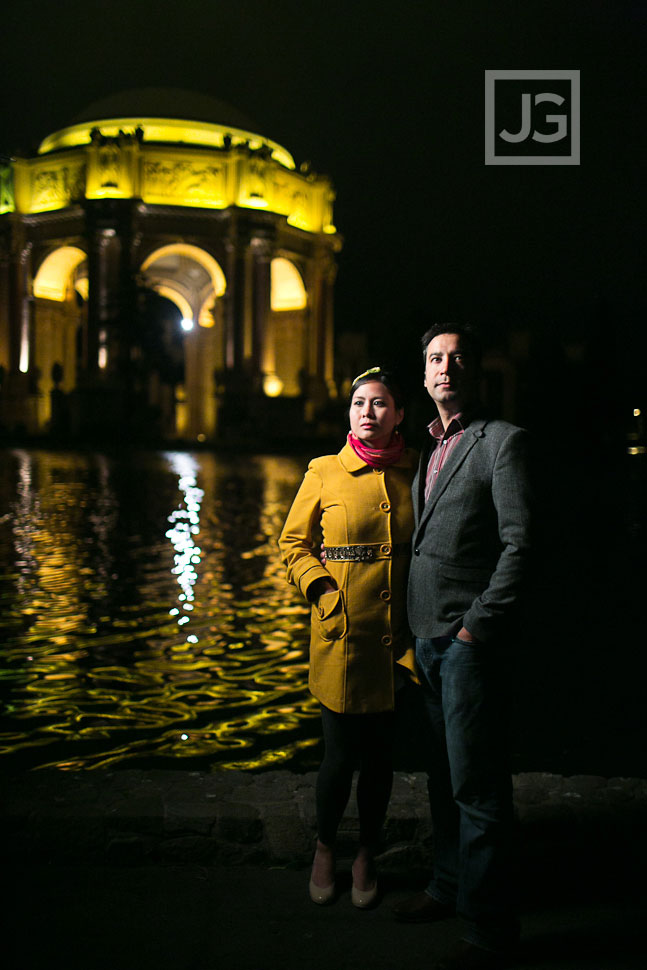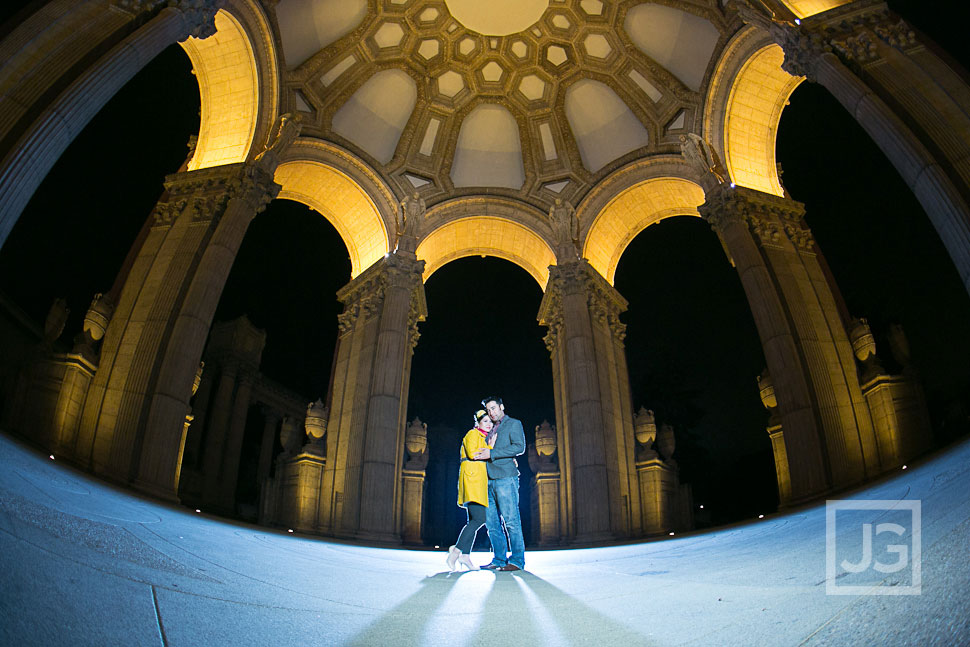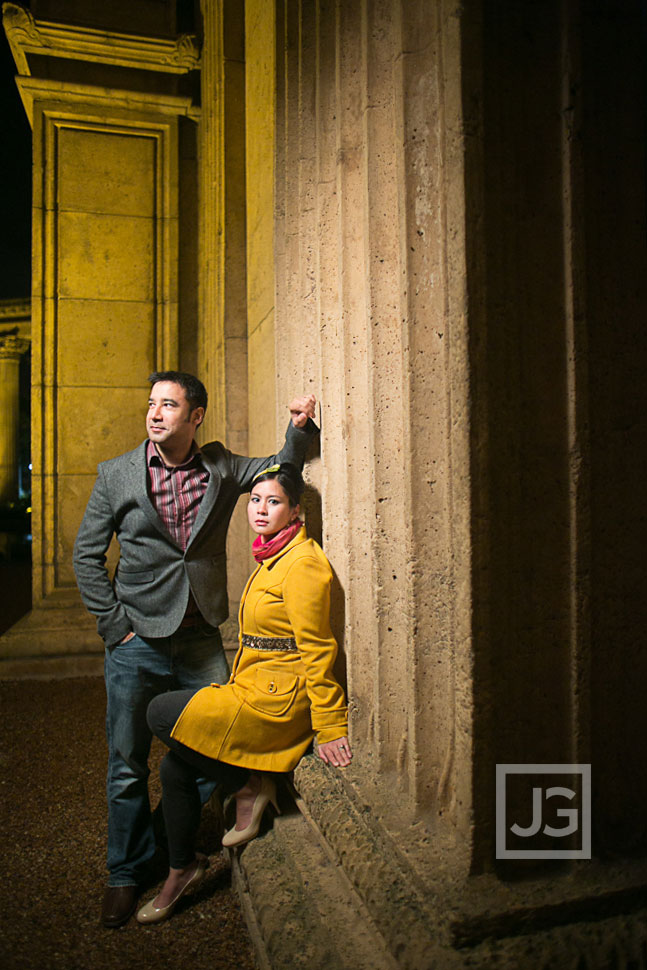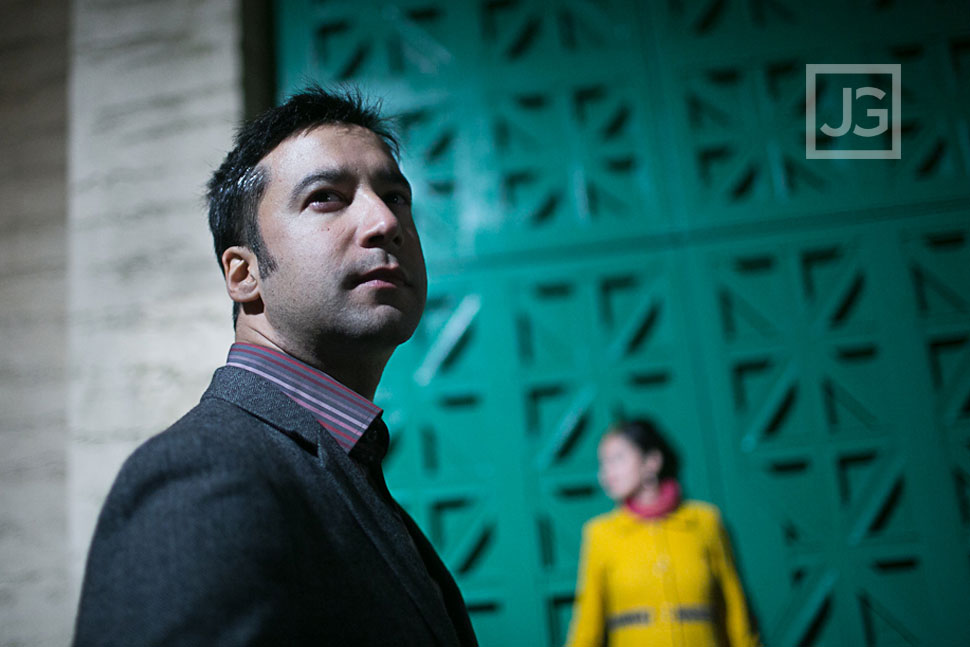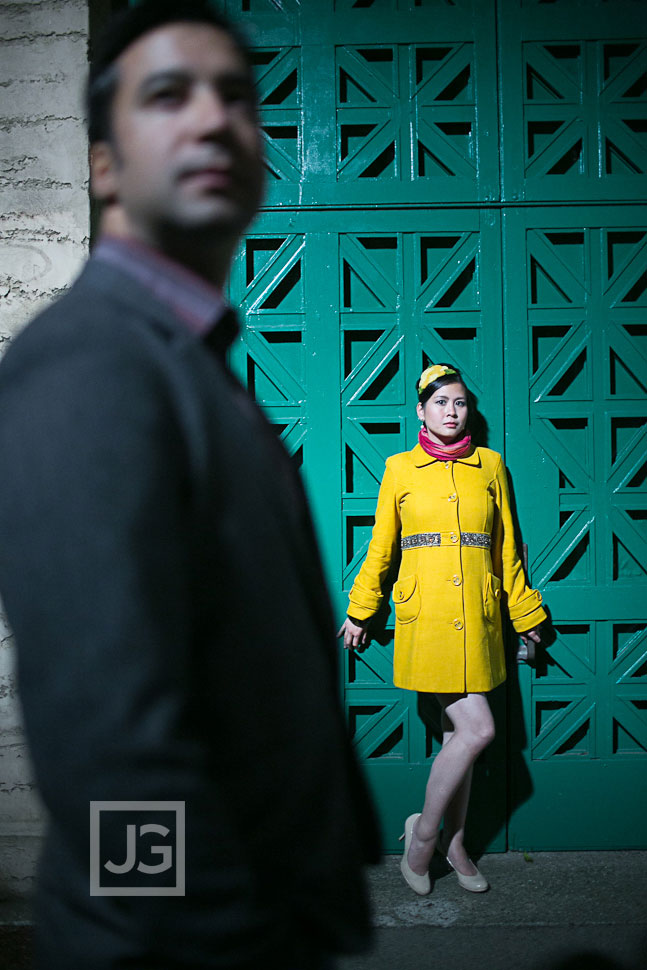 Thank you Vero and Yann for a wonderful evening!! We can't wait to see you guys again when you visit Los Angeles.