Joni and Nolan met about 5 years ago when a mutual friend brought Nolan to Joni's Christmas party.  She sure wasn't too fond of him (at the moment) since he crashed her Christmas party!! Not kidding!  Hahahaa!!  But isn't it funny how love can strike when you least expect it to?  And if you think about it, isn't it amazing how two complete strangers meet, fall in love, and create a family together.  Well… they were two strangers, but that night forever changed their lives!!
I'm so excited for them as they plan for their destination wedding in Tuscany, Italy!!  Gavin and I recently went to Italy and (O.M.G.) it's gorgeous!! Beyond words!!  Gosh… I can only imagine how beautiful and romantic it'll be to exchange vows under the gleaming sunset at an Italian-style vineyard wedding.  Congratulations to Joni & Nolan!!  We wish you both all the best!!
Don't you think Nolan kinda looks like a young John Stamos??  =)
Up, up and away…  Hahaaa  =)
Bubbles!! It sure makes us all feel like a kid again!  But seriously… how cute is that??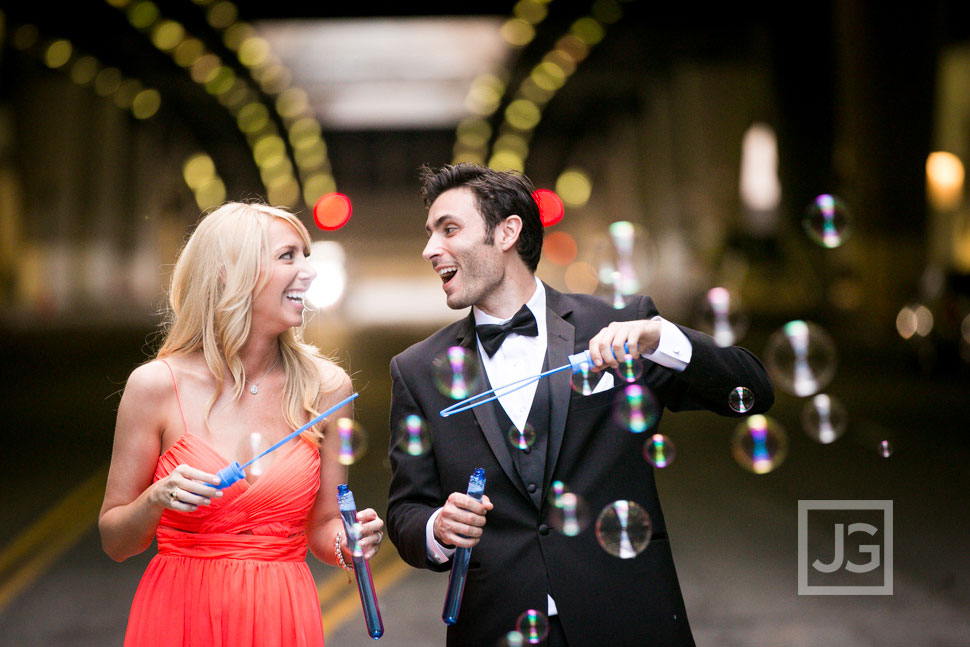 Having too much fun!!  But honestly… these cute couldn't have been more cuter if they tried!! =)
Definitely one of my many favorites from their Los Angeles engagement session.
What a stunning looking couple!!