Joni and Nolan met about 5 years ago when a mutual friend brought Nolan to Joni's Christmas party.  She sure wasn't too fond of him (at the moment) since he crashed her Christmas party!! Not kidding!  Hahahaa!!  But isn't it funny how love can strike when you least expect it to?  And if you think about it, isn't it amazing how two complete strangers meet, fall in love, and create a family together.  Well… they were two strangers, but that night forever changed their lives!! So read on for this romantic visual story of engagement photography in Los Angeles…
I'm so excited for them as they plan for their destination wedding in Tuscany, Italy!!  Gavin and I recently went to Italy and (O.M.G.) it's gorgeous!! Beyond words!!  Gosh… I can only imagine how beautiful and romantic it'll be to exchange vows under the gleaming sunset at an Italian-style vineyard wedding.  Congratulations to Joni & Nolan!!  We wish you both all the best!!
The Walt Disney Concert Hall
The Walt Disney Concert Hall is a wonderful place for wedding and engagement photography in Los Angeles.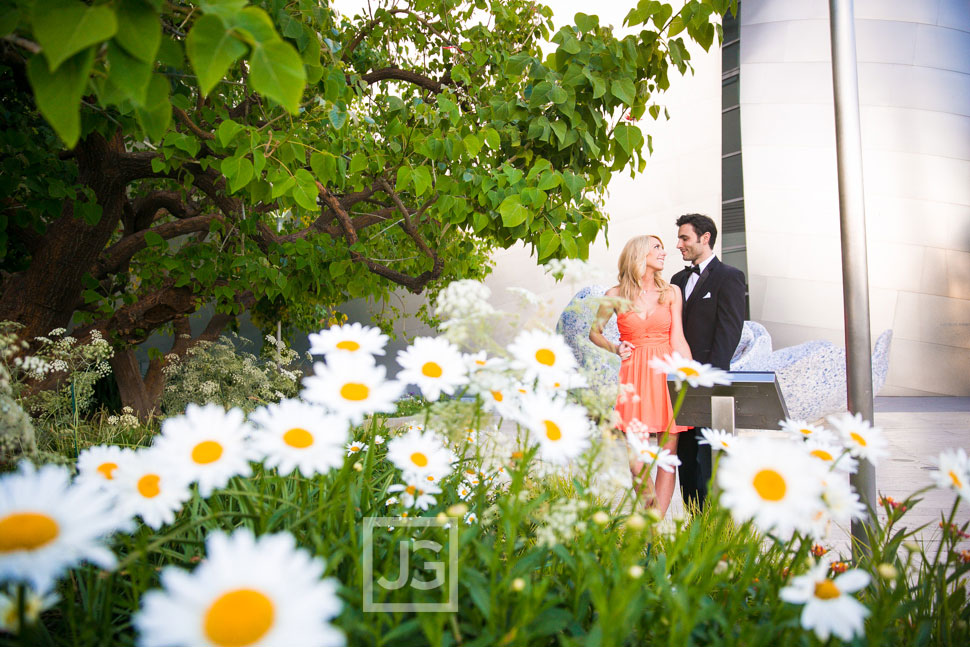 I love the contrast of the flowers and greenery with the organic curves of the metallic panels. I think Geary designed the building to create that harmonious blend of the modern and natural.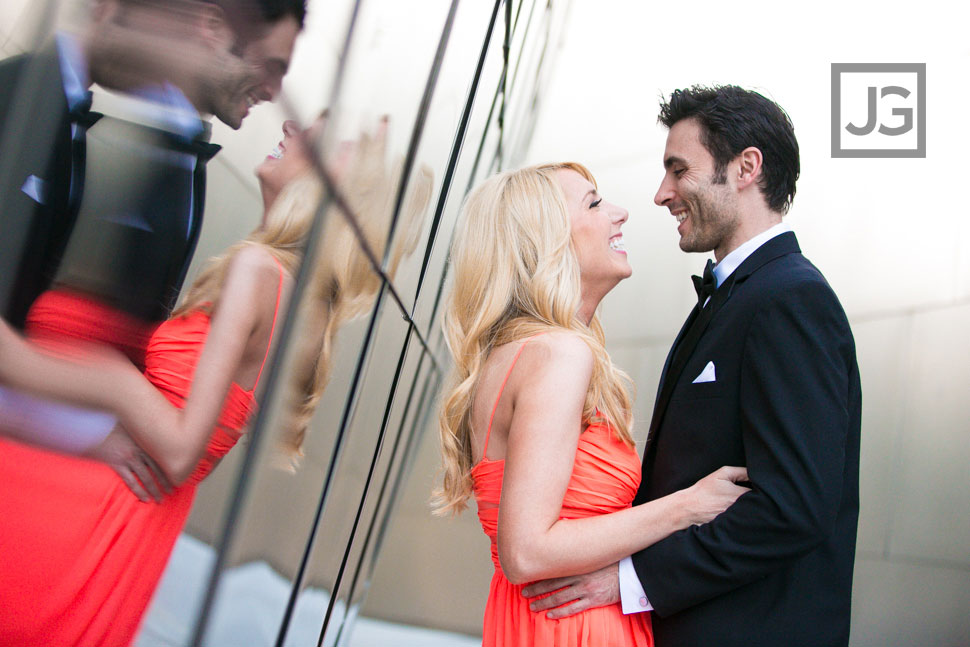 Don't you think Nolan kinda looks like a young John Stamos?? =)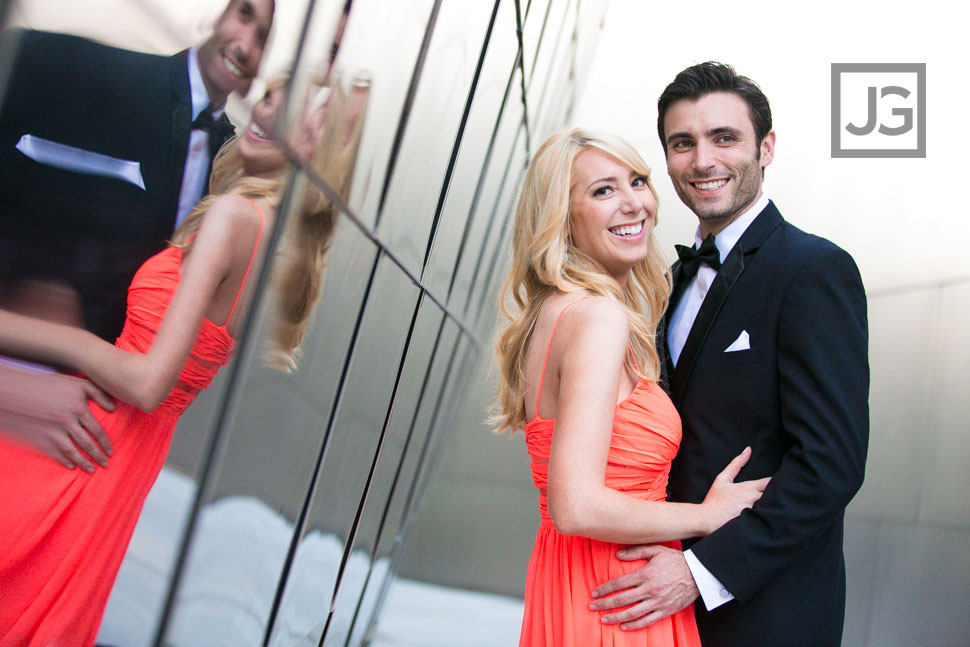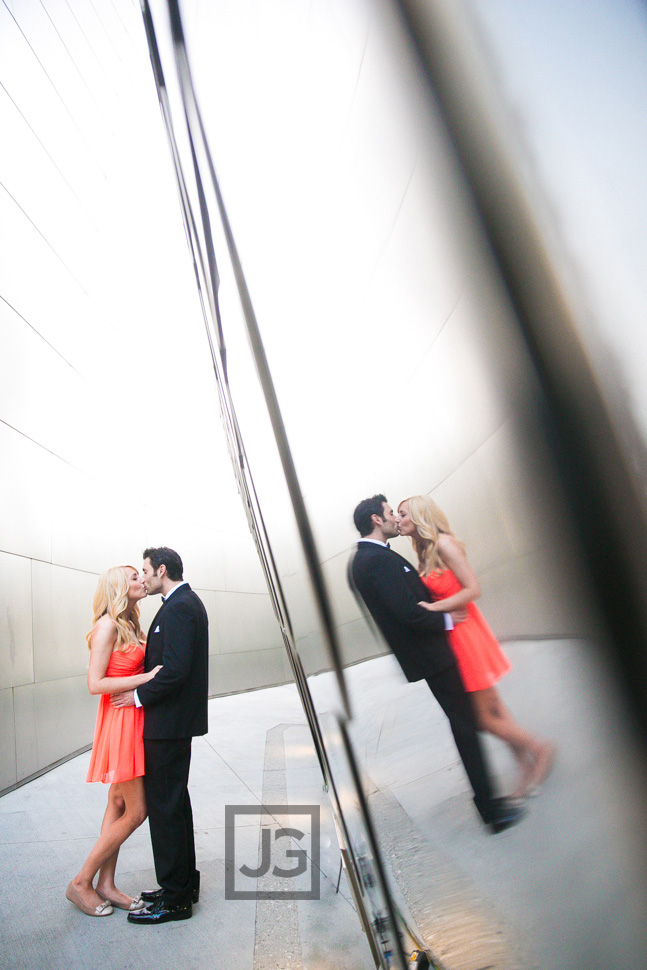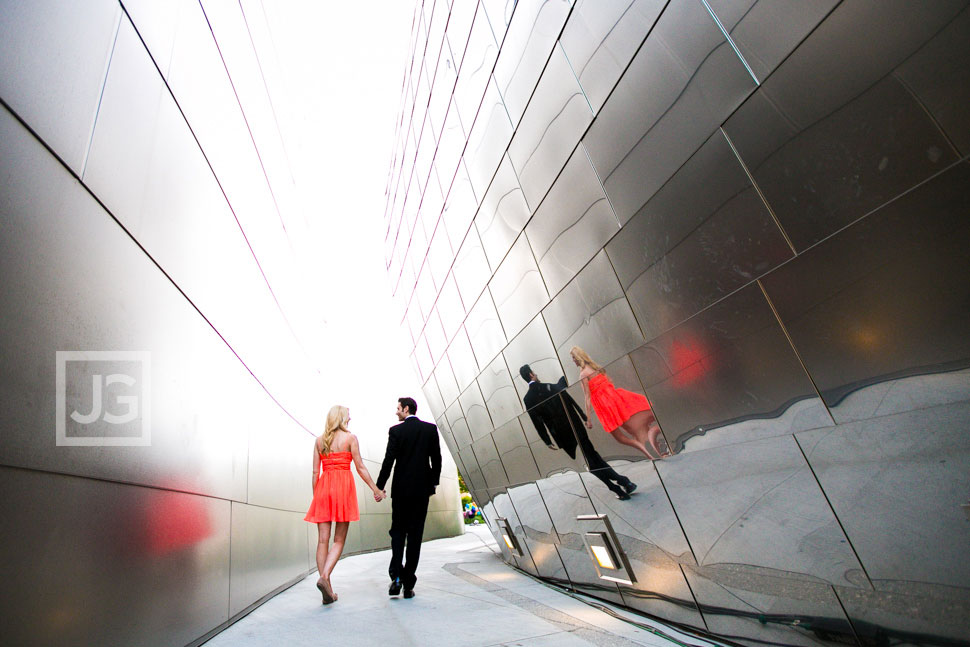 Engagement Photography in the Belly of Los Angeles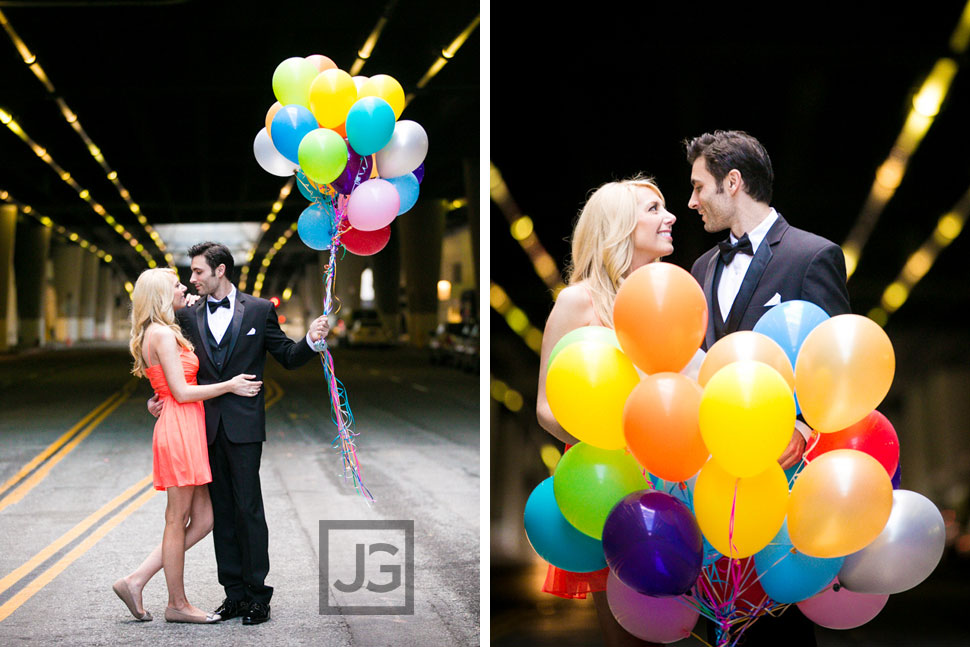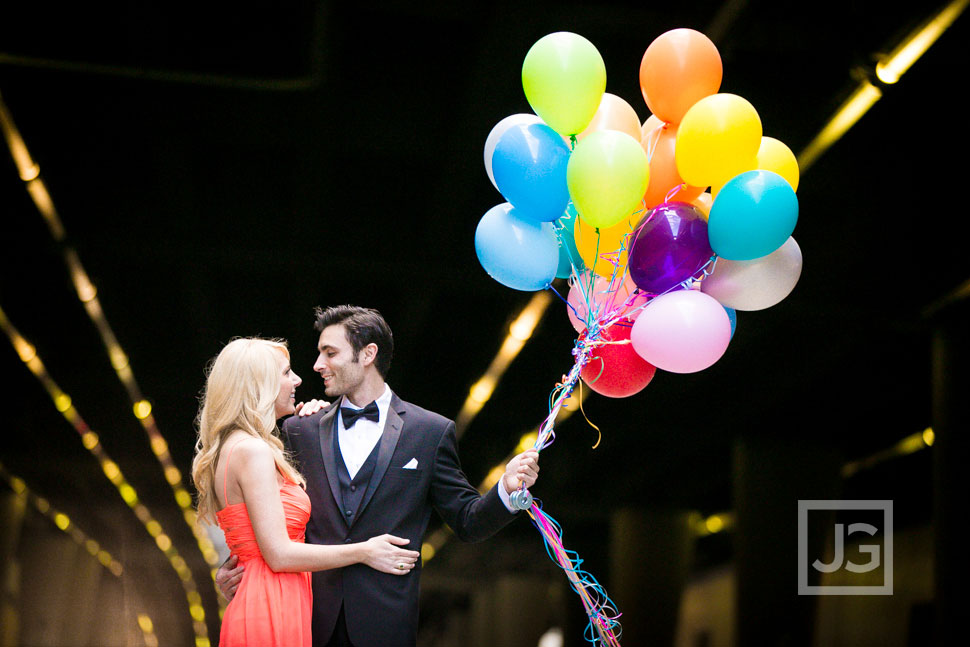 Up, up and away… Hahaaa =)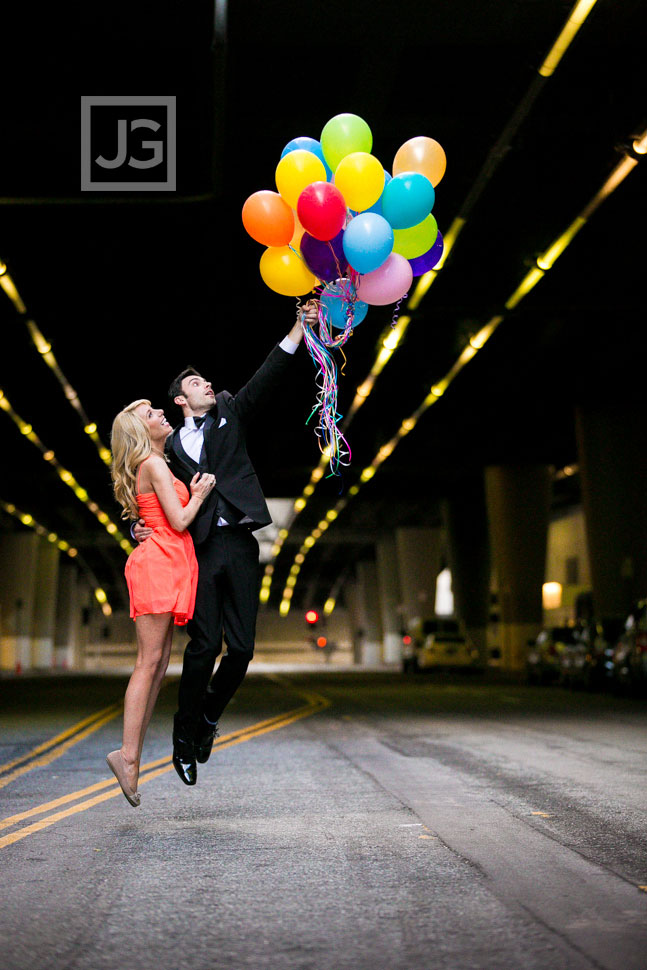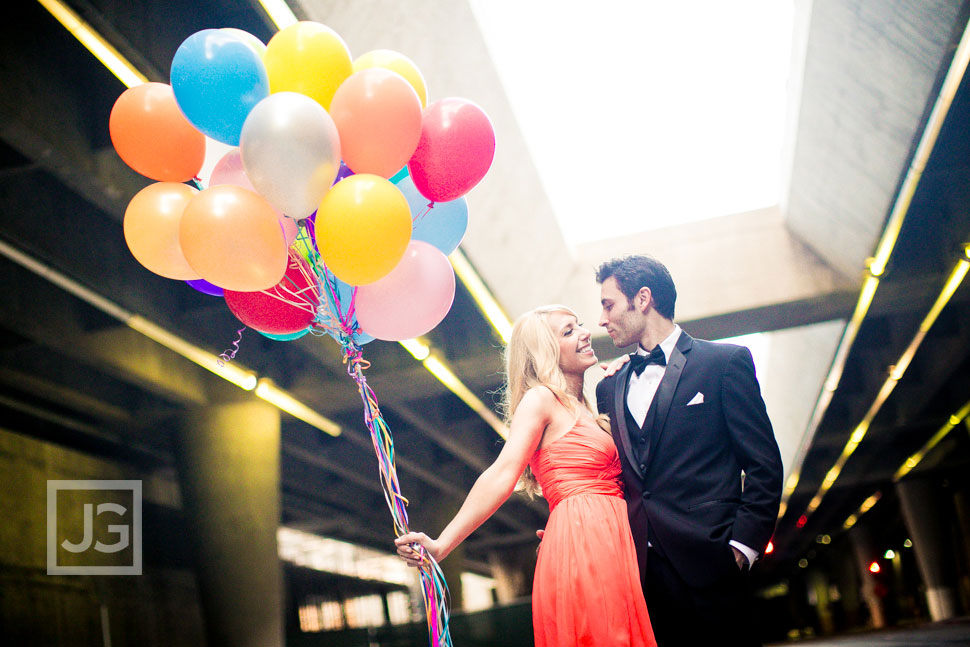 Bubbles!! It sure makes us all feel like a kid again! But seriously… how cute is that??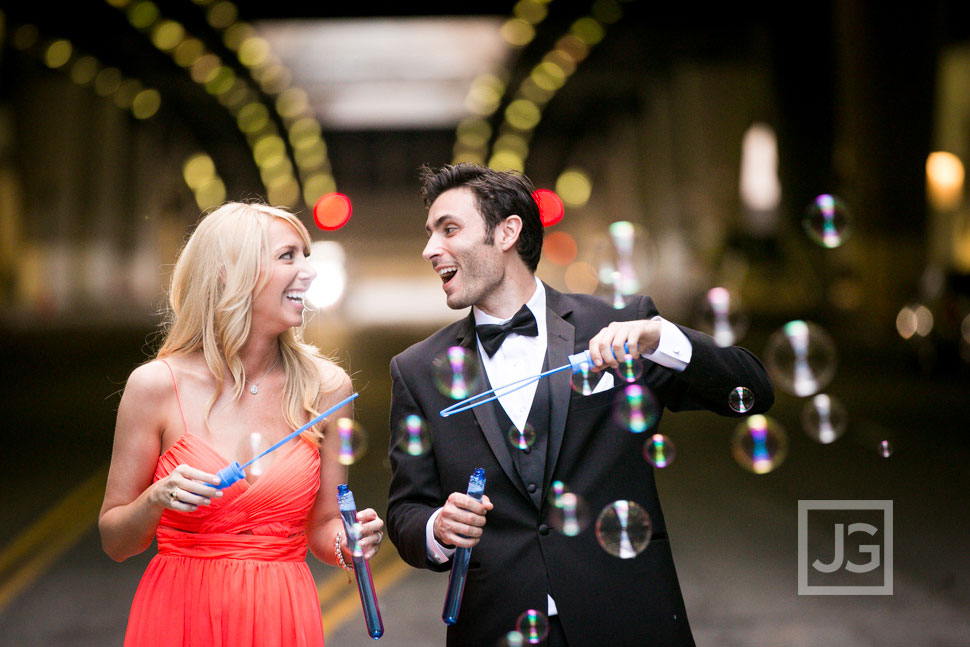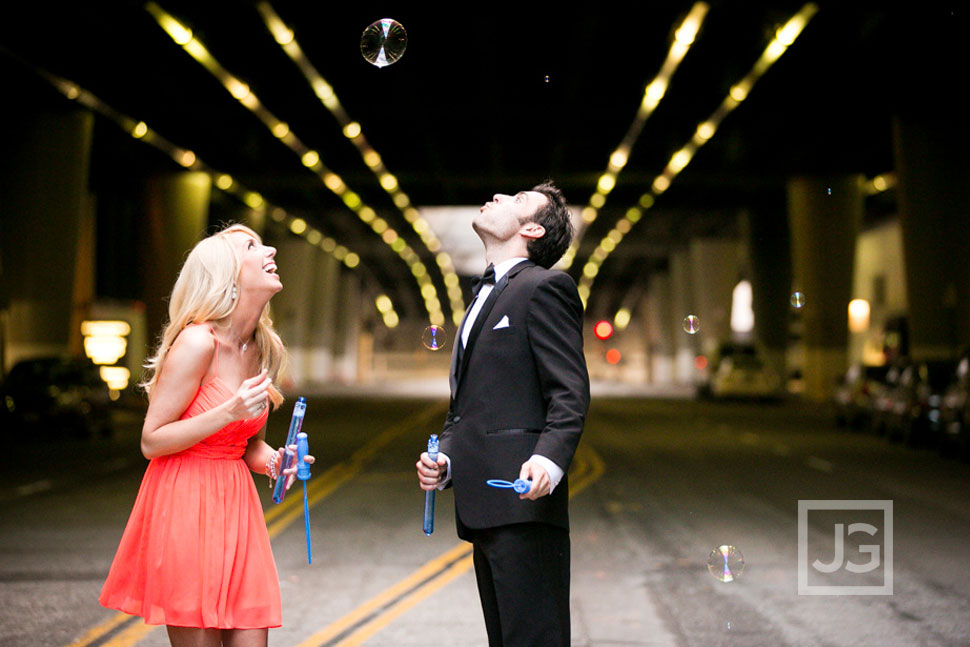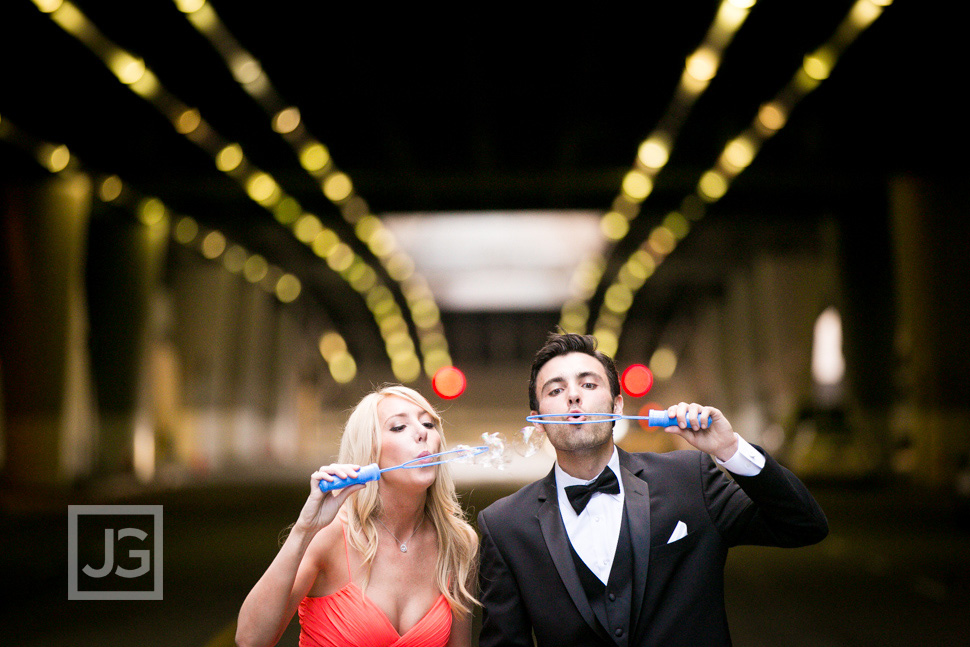 Having too much fun!! But honestly… these cute couldn't have been more cuter if they tried!! =)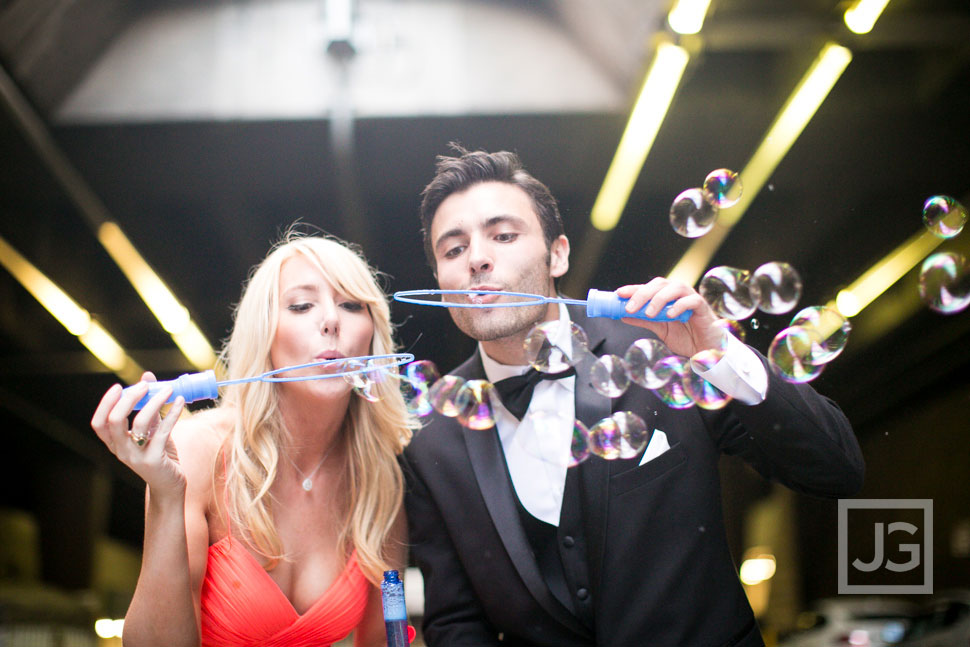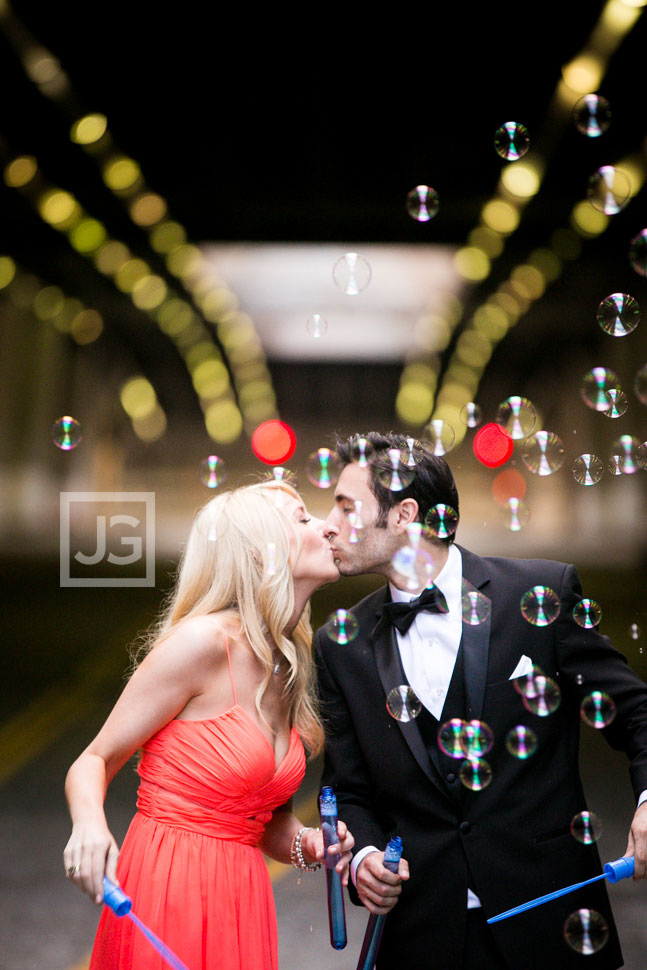 Definitely one of my many favorites from their Los Angeles engagement session.
Los Angeles Water Fountain Engagement Photos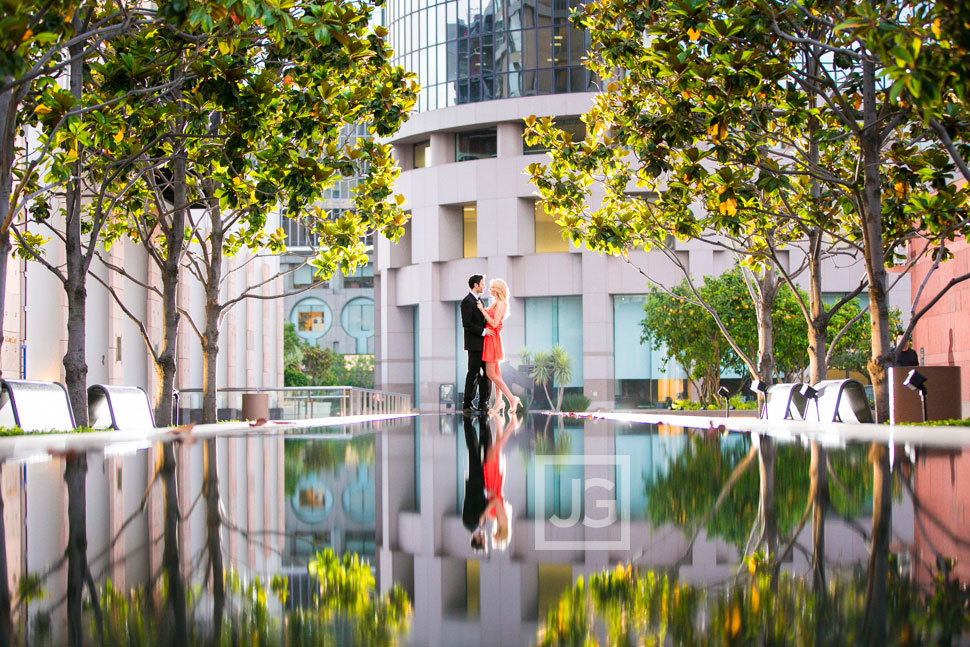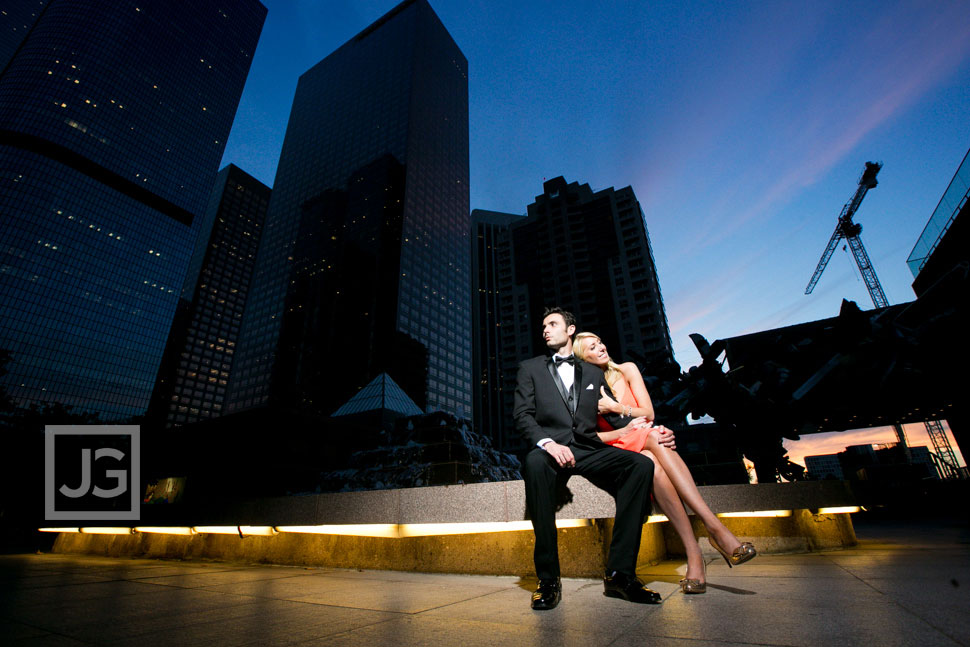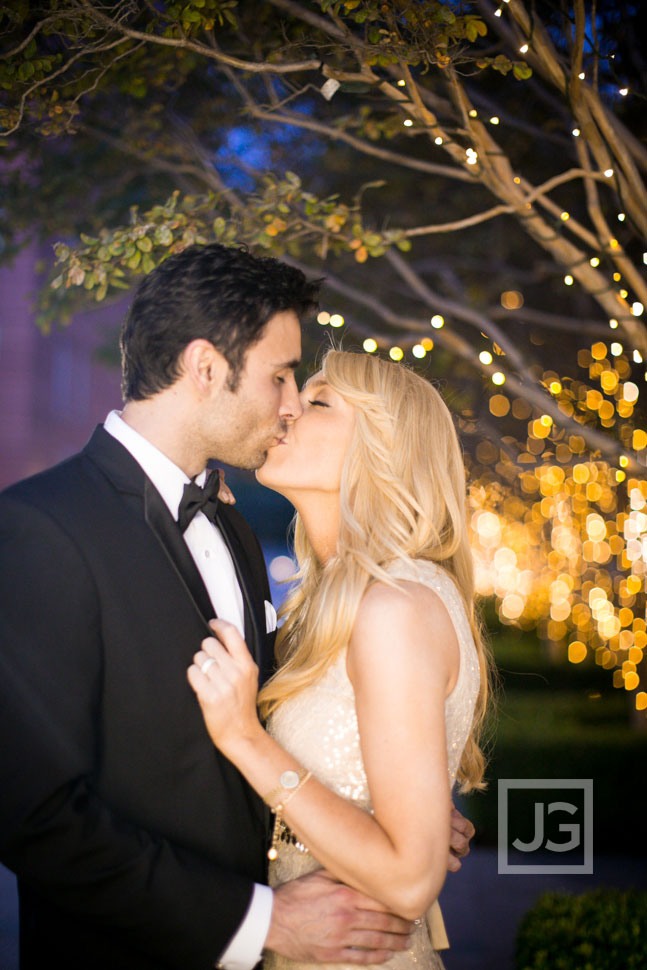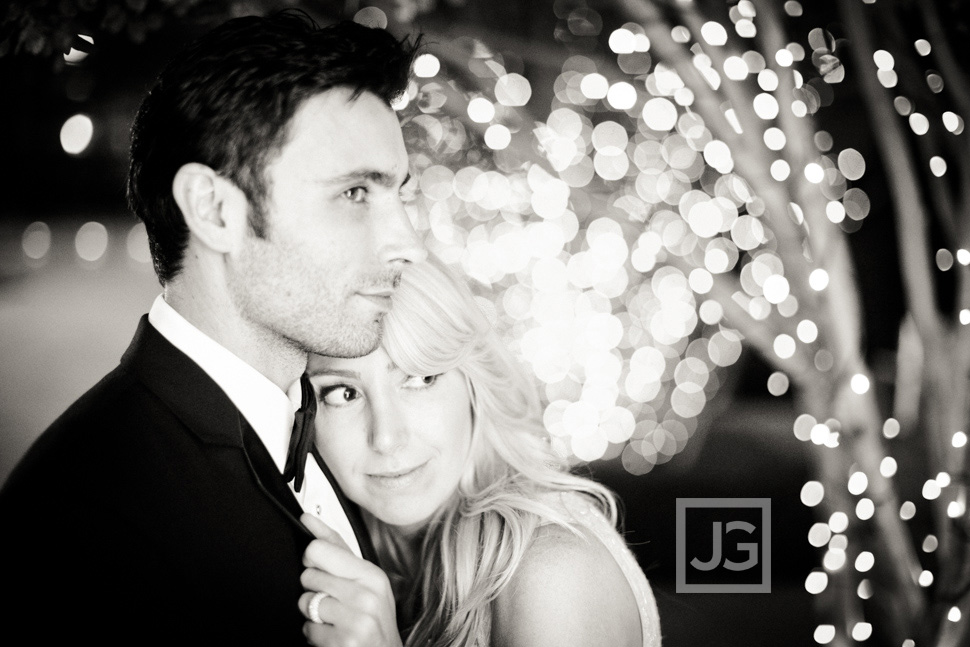 Grand Park in Los Angeles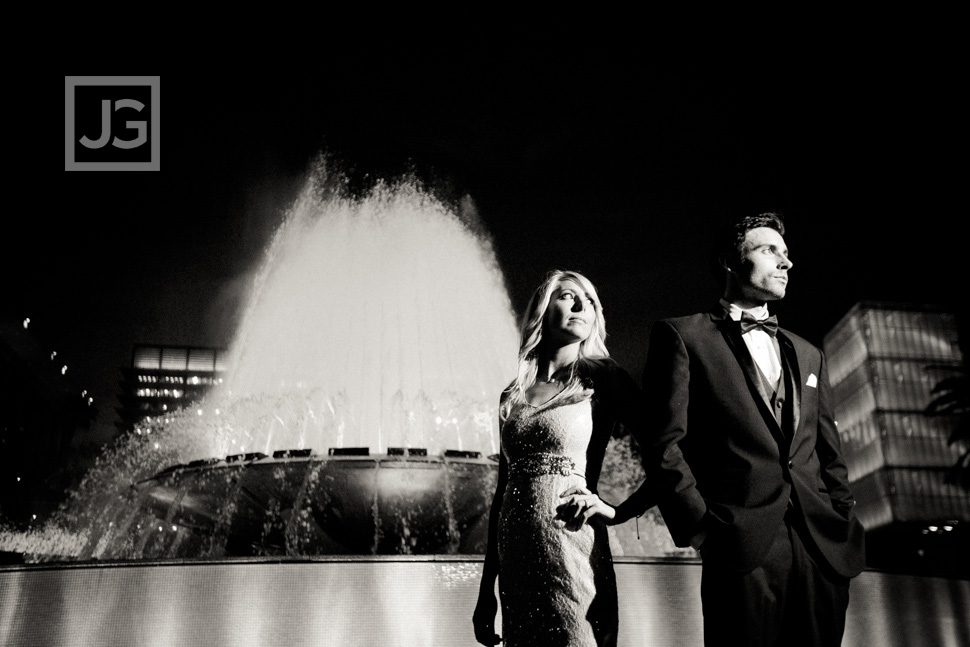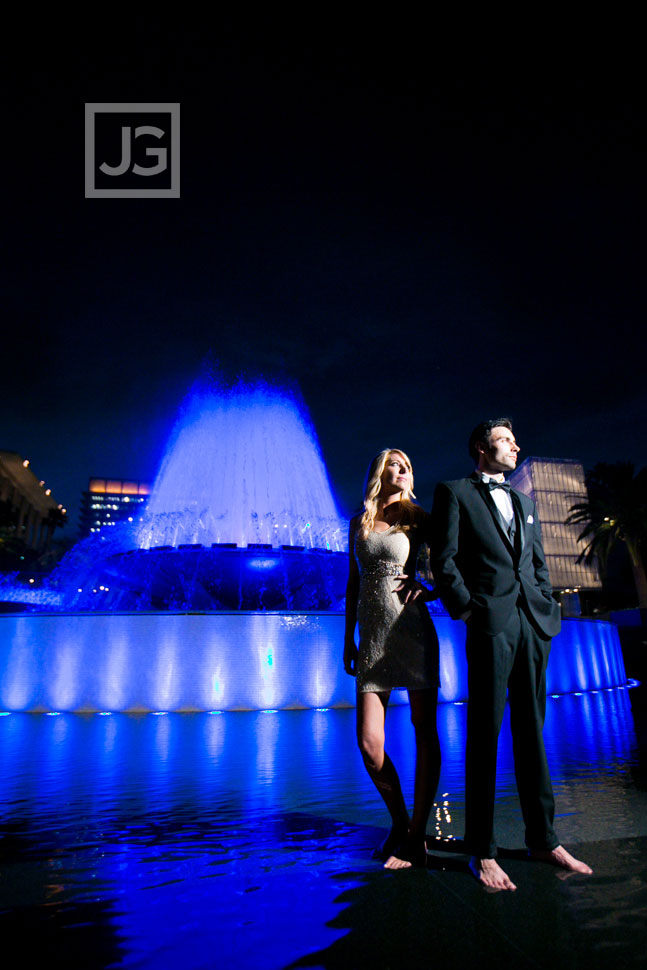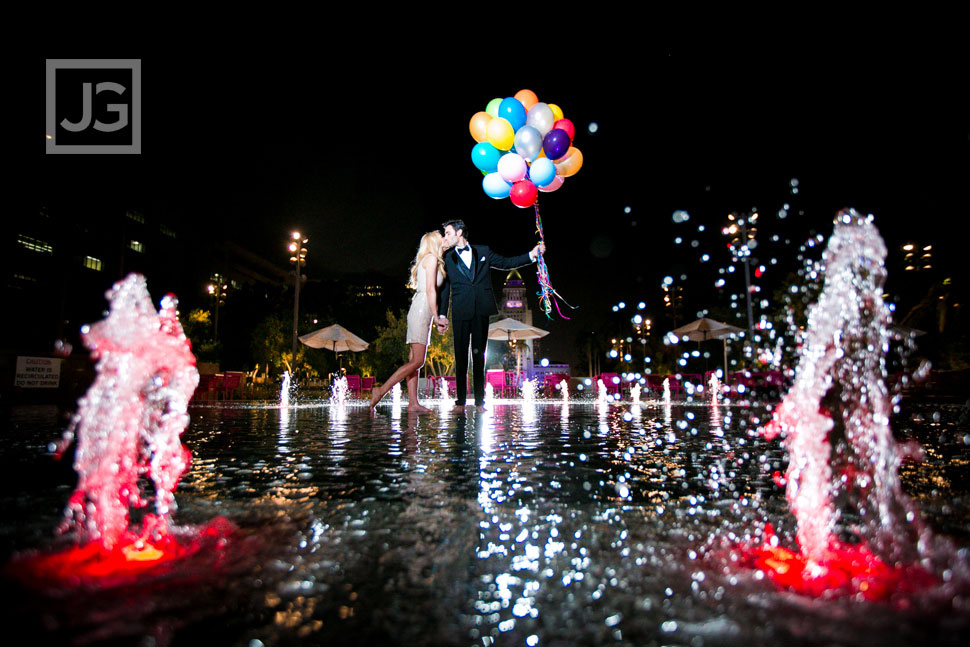 DWP Engagement Photography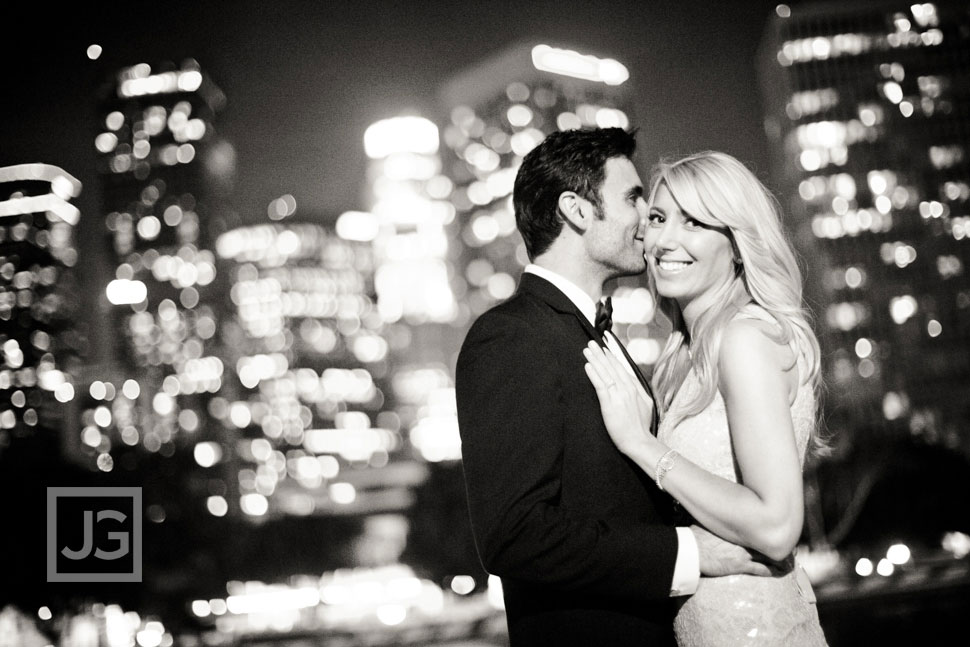 What a stunning looking couple!!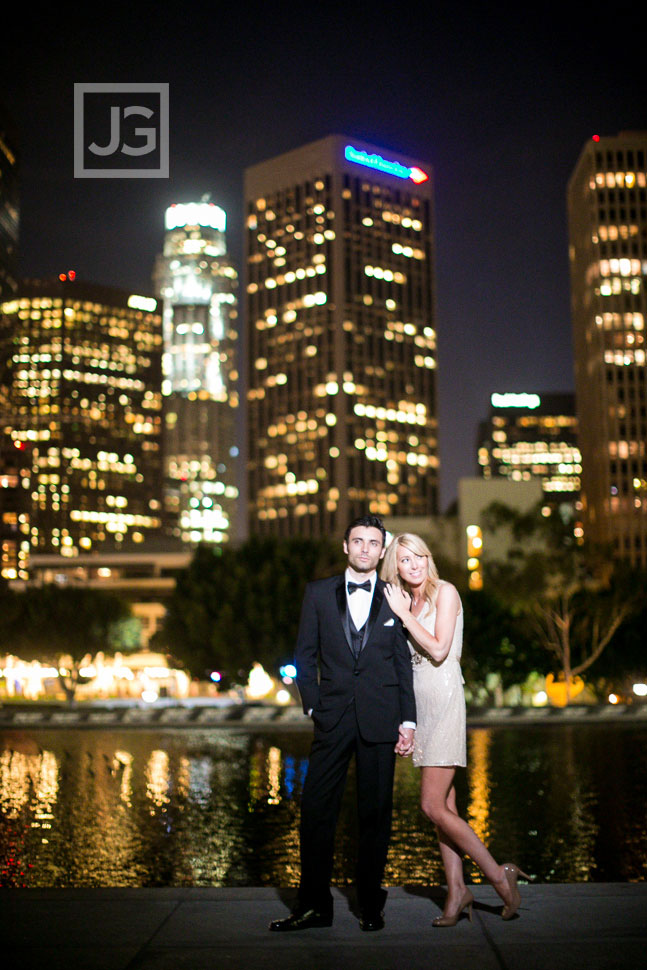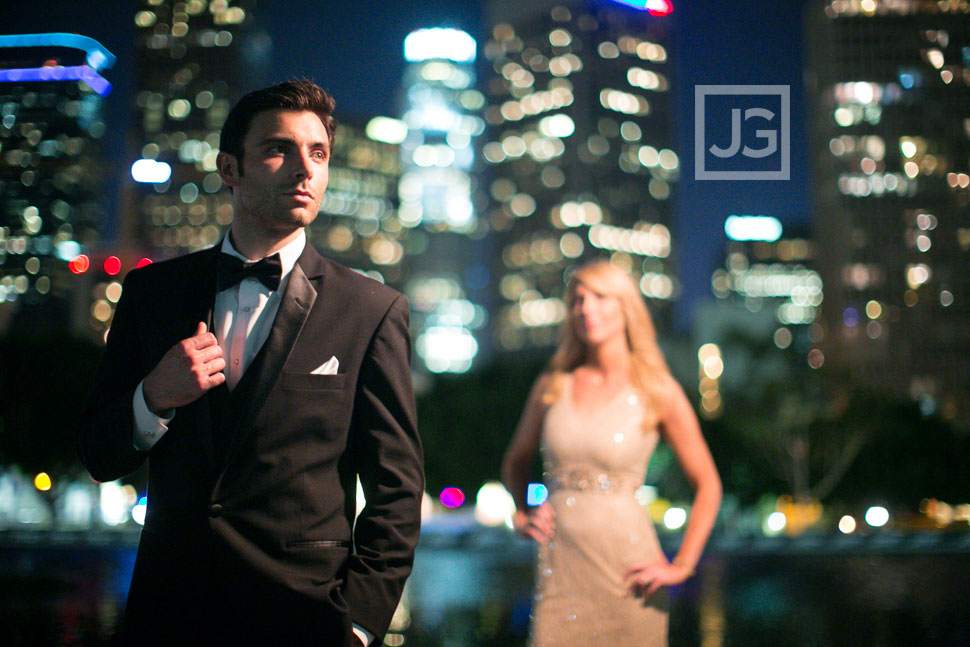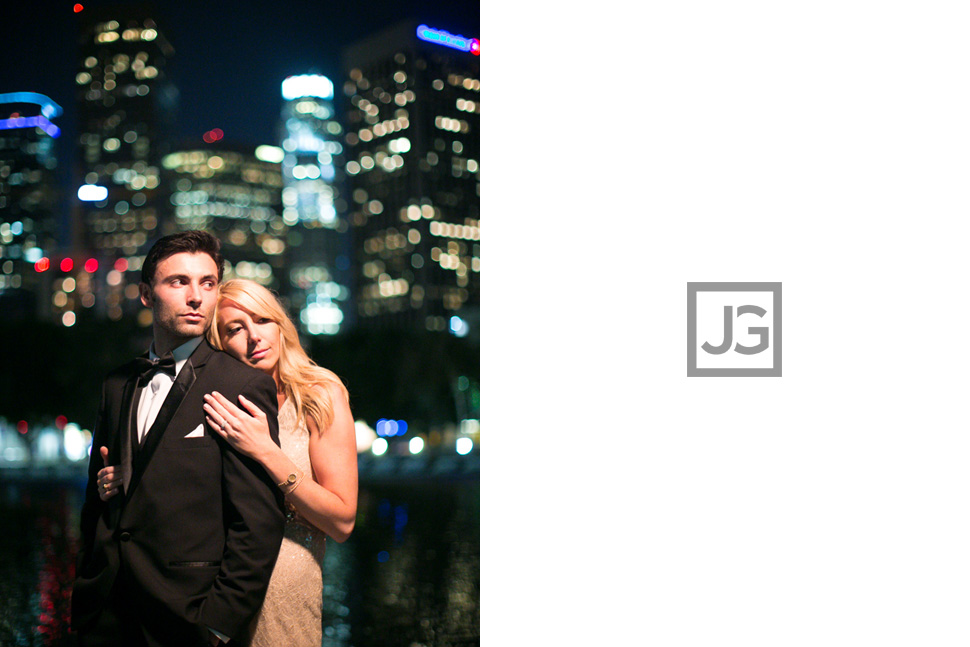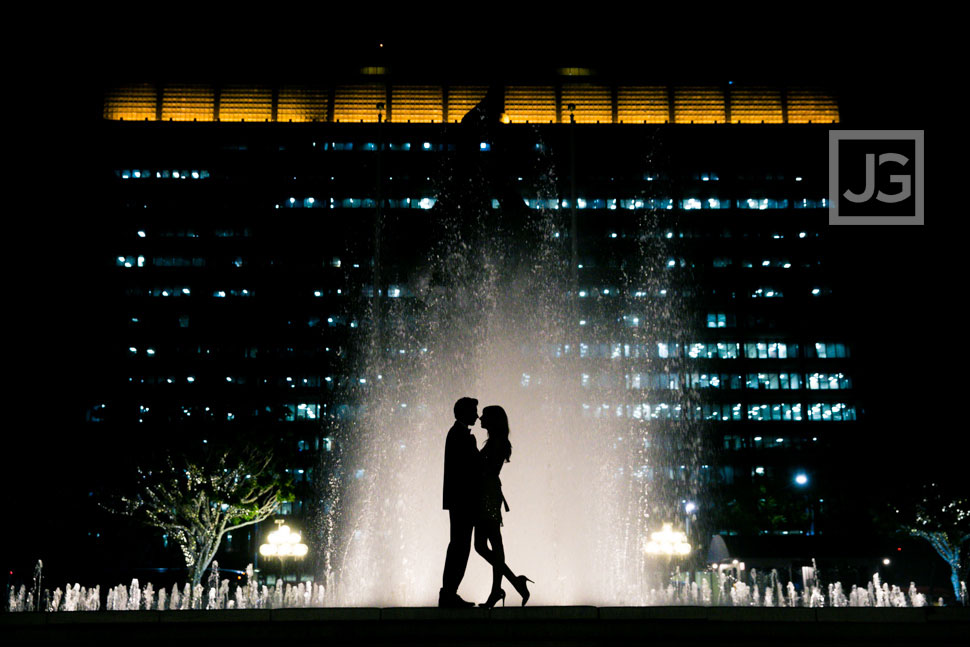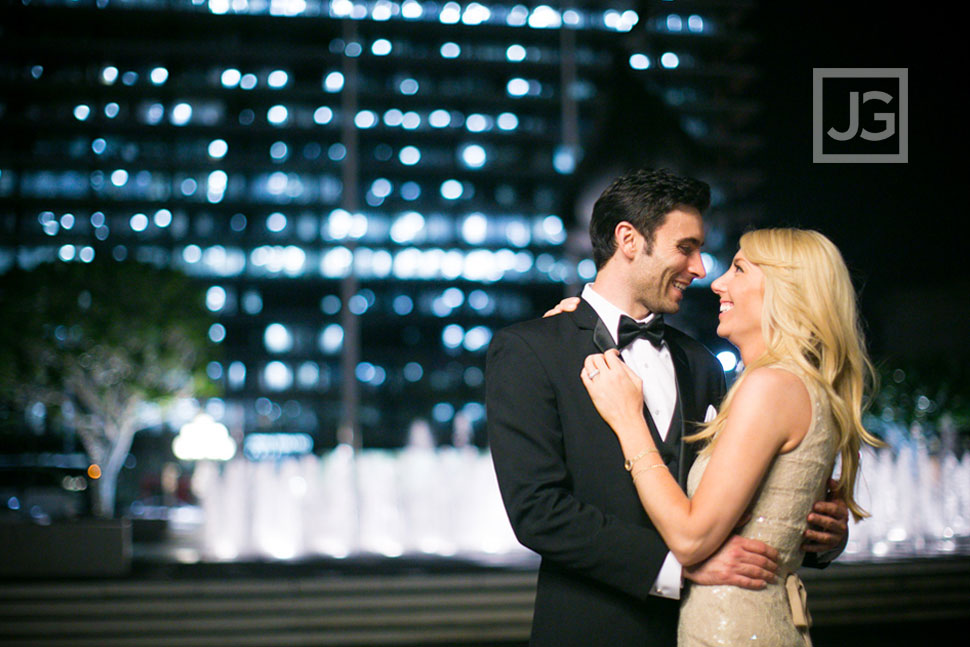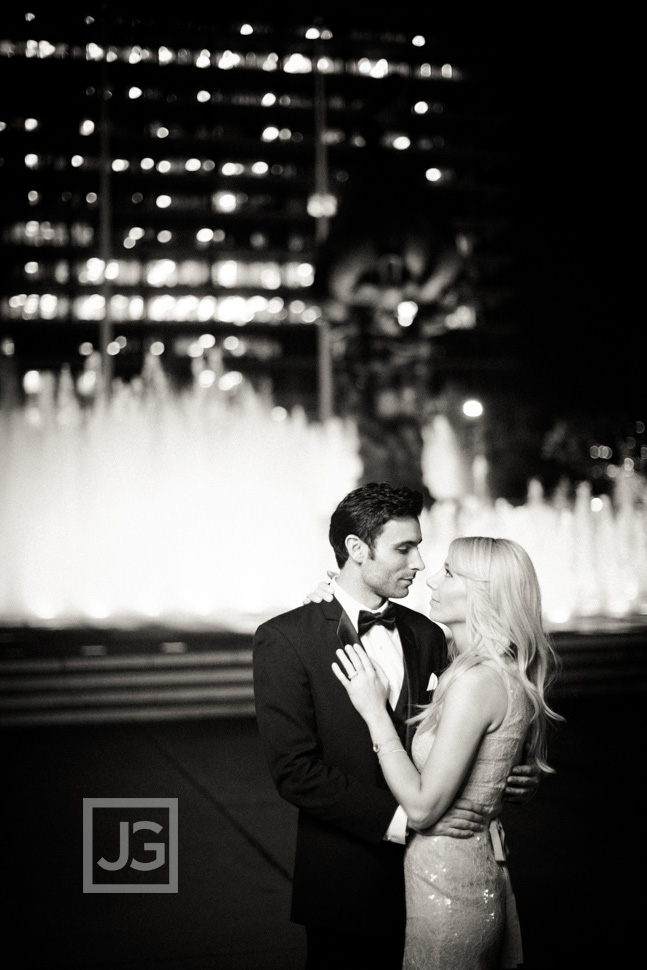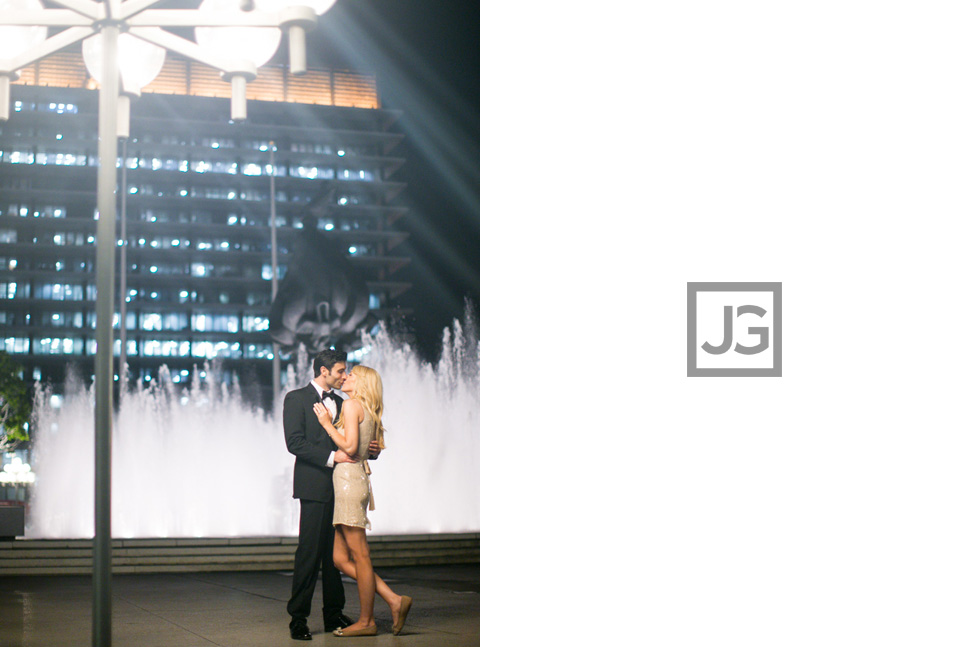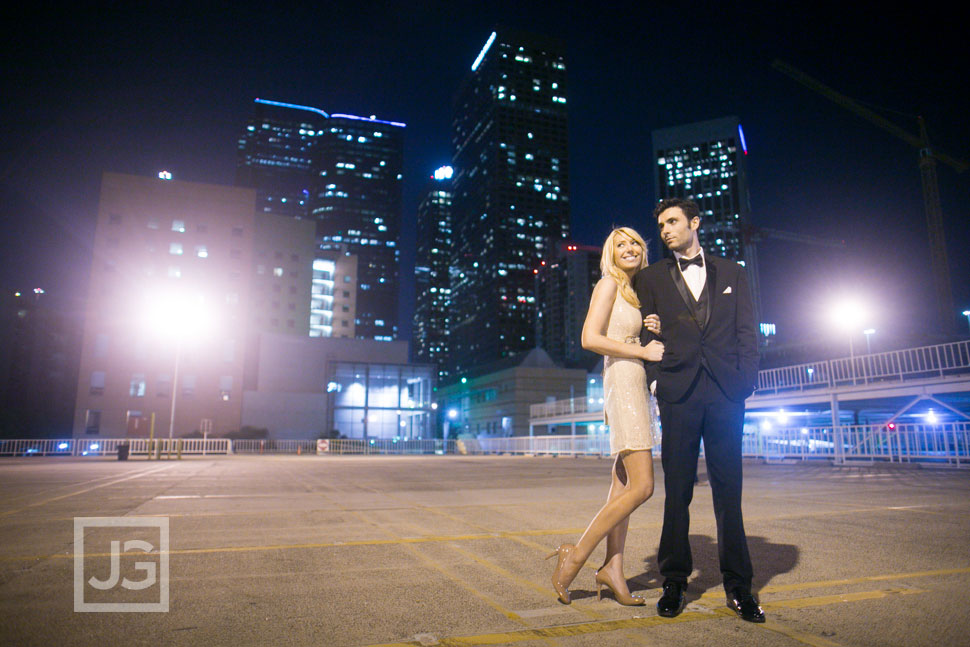 And then we used confetti for a last bang to the photo session!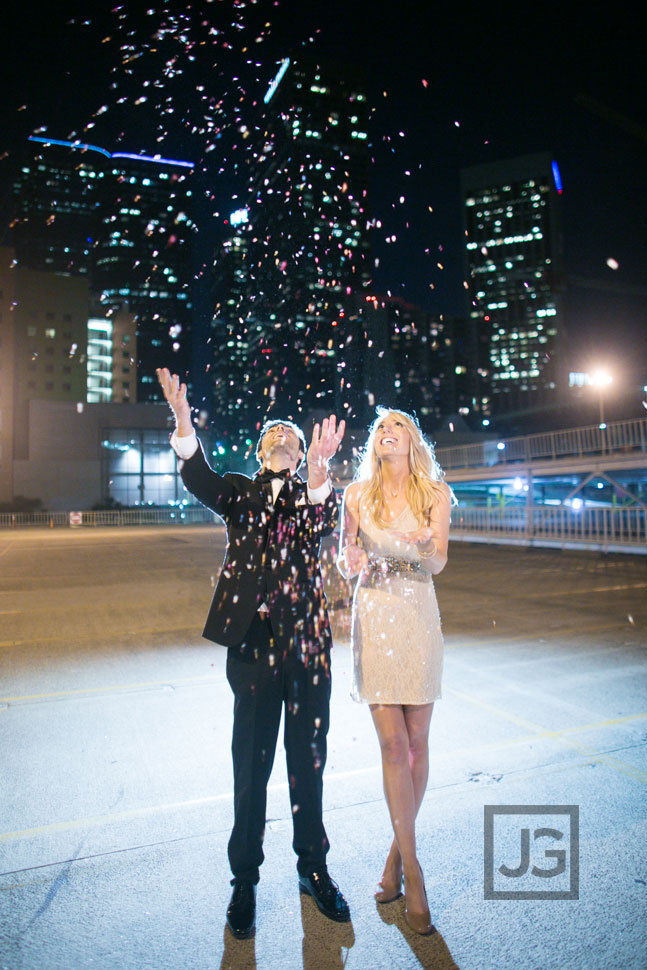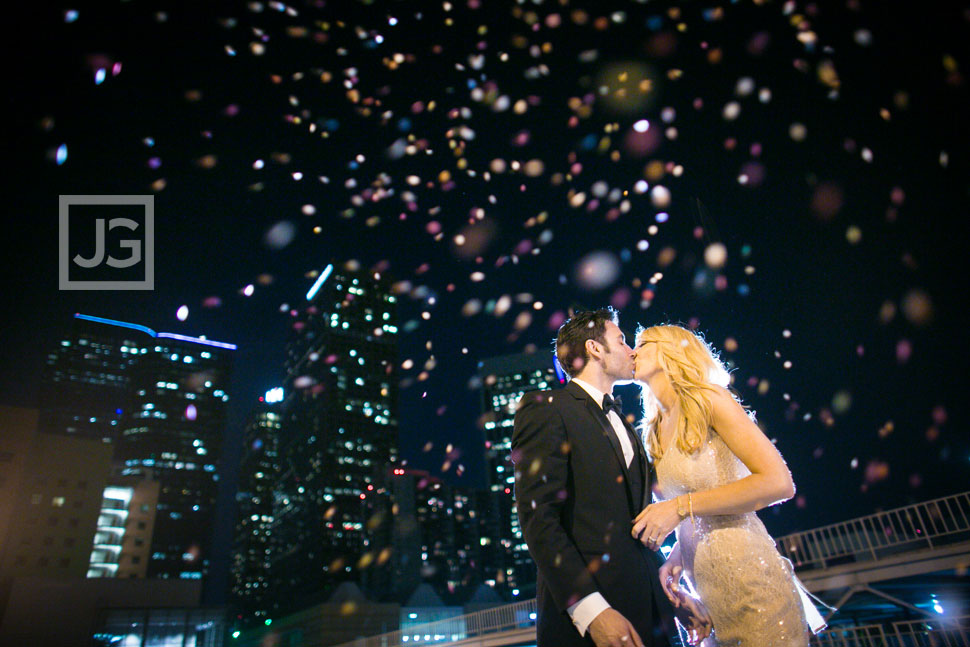 This article has engagement photos that we have done in downtown Los Angeles. It includes memorable locations such as the Walt Disney Concert Hall, the DWP building, and Grand Park. We also shot in an underground area that had a more Chicago or New York vibe. There were multiple water fountains throughout the shoot, along with balloons and confetti as props.
For more examples of our work, make sure to check out the rest of our blog. We have many examples of Los Angeles engagement and wedding photos and more. Also make sure to check out our Instagram account (@judyandgavin) for more recent examples of our work. For example, here's a photo we did in the same location of the couple with his S2000: