Allison and Matt have a long distance relationship, as Matt is currently stationed in Texas. For their engagement session, they wanted (only) night photos around downtown Los Angeles. It was perfect because Matt was gonna fly in on Thursday night (on July 4th weekend) just to do the engagement session and then stay the weekend with Allison. We planned to start 10:00pm but unfortunately things didn't go as planned (LOL). Due to his flight being cancelled and then holiday traffic coming out of LAX, their session didn't start until 11:30pm and ended at 2:00am. Nope, not kidding!! So read on for our downtown Los Angeles engagement photography at night!
With working all day then having to deal with a canceled flight and having to book another; then staying up till 2:00am for the engagement session (without eating dinner), Matt is truly a trooper!! He did not complain one bit and was all smiles as he enjoyed every second of it with his beautiful fiancee. These two are absolute adorable together and I can't get enough of them.  I love that they were always smiling and cherishing every second together.  I'm so happy to get an update from Allison recently saying that she just moved to Texas with Matt. I'm so glad that they're together in the same place now.  Congratulations!!
Starting Engagement Photos at the DWP in Downtown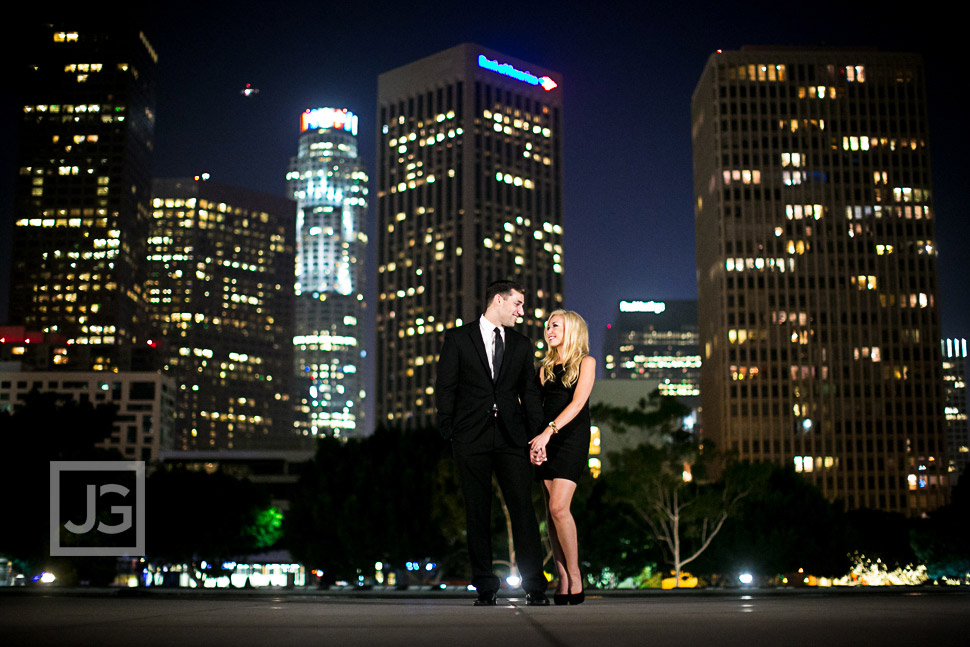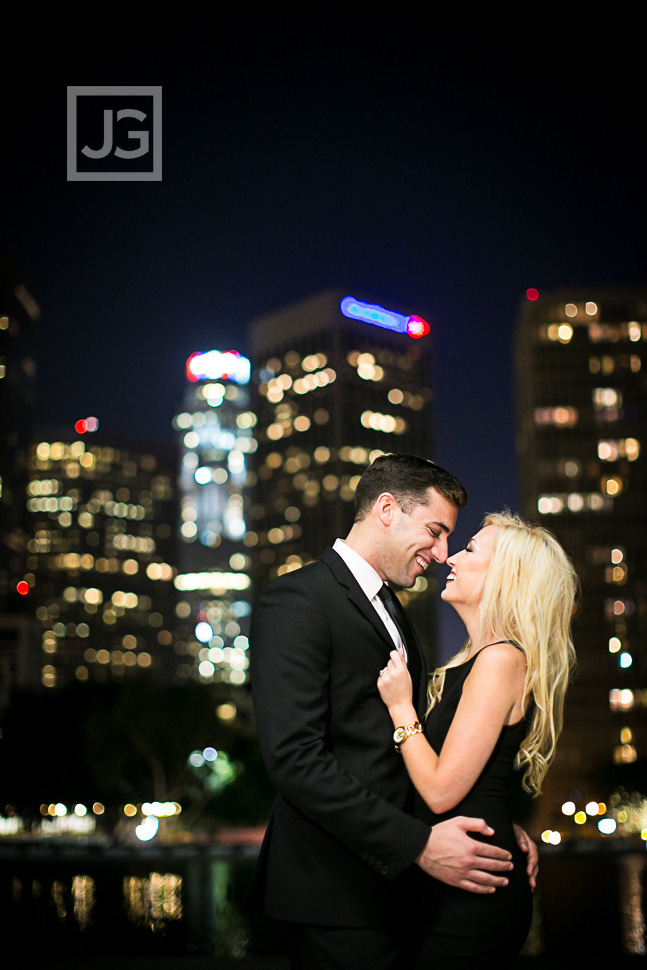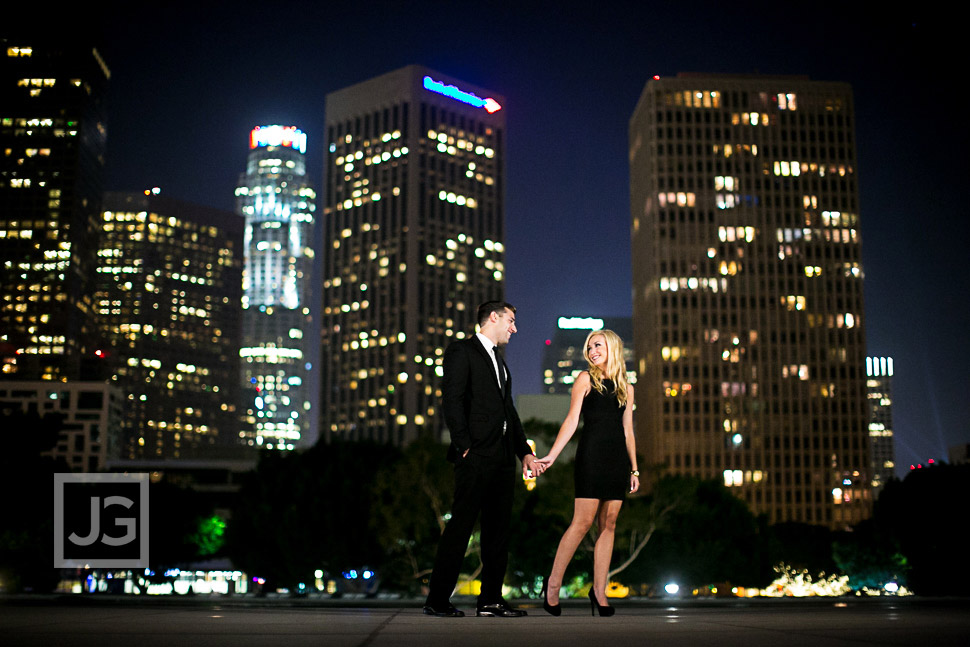 We love shooting at the DWP (John Ferraro Building) in Los Angeles. It's got one of the most gorgeous view of Los Angeles's skyline at night. Luckily for Allison and Matt the fountains came on that night (though it didn't have any lights). No problem though, we lit it up ourselves!! 😉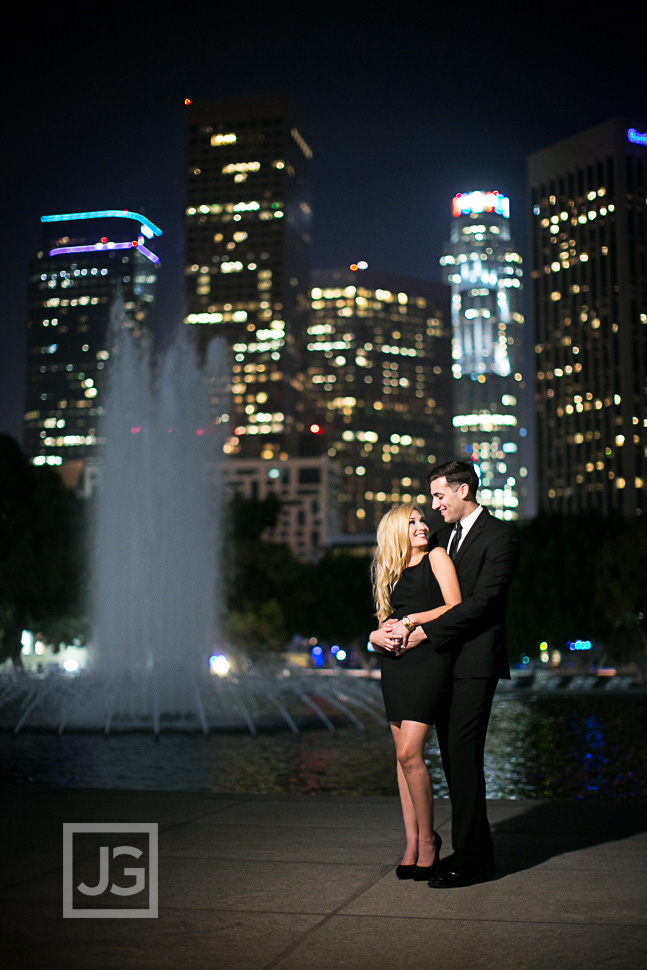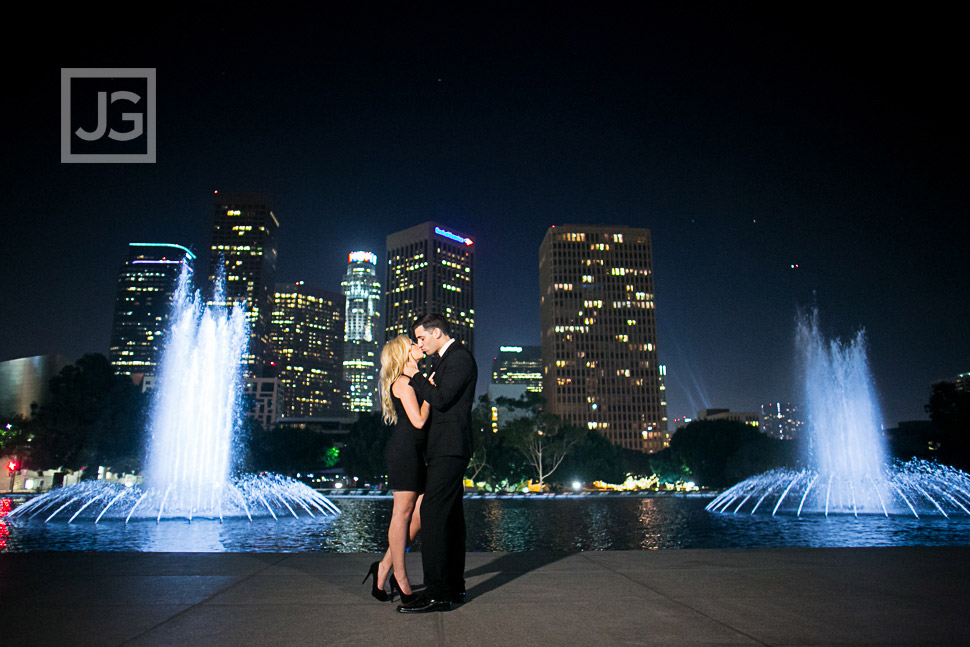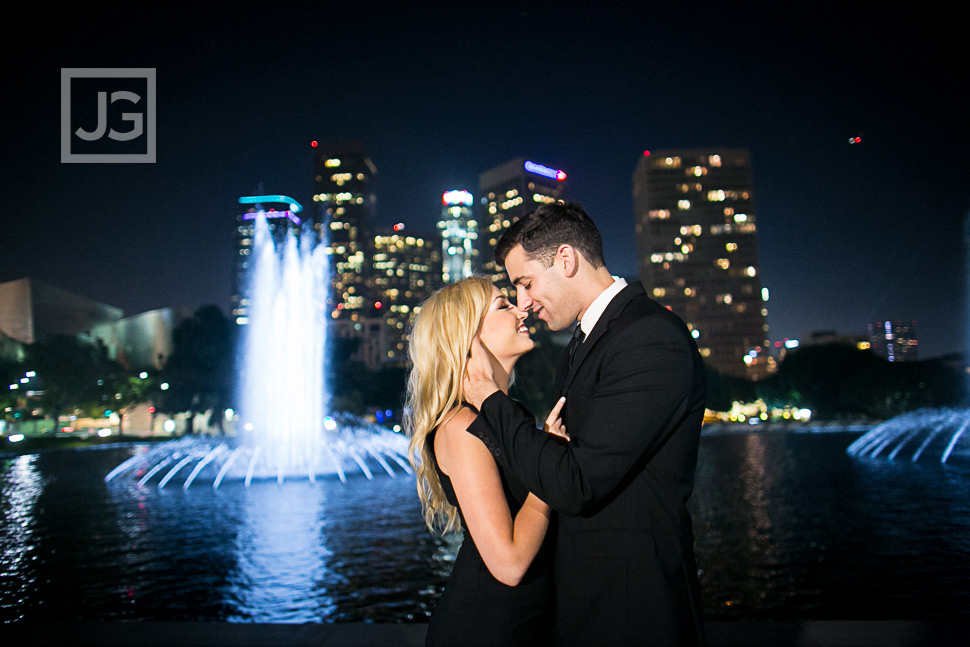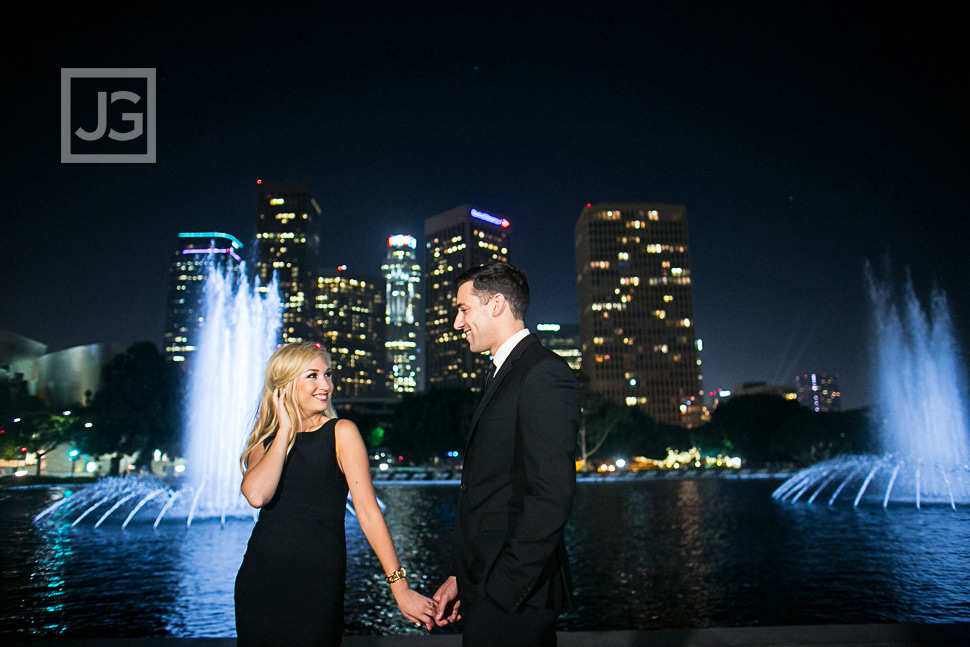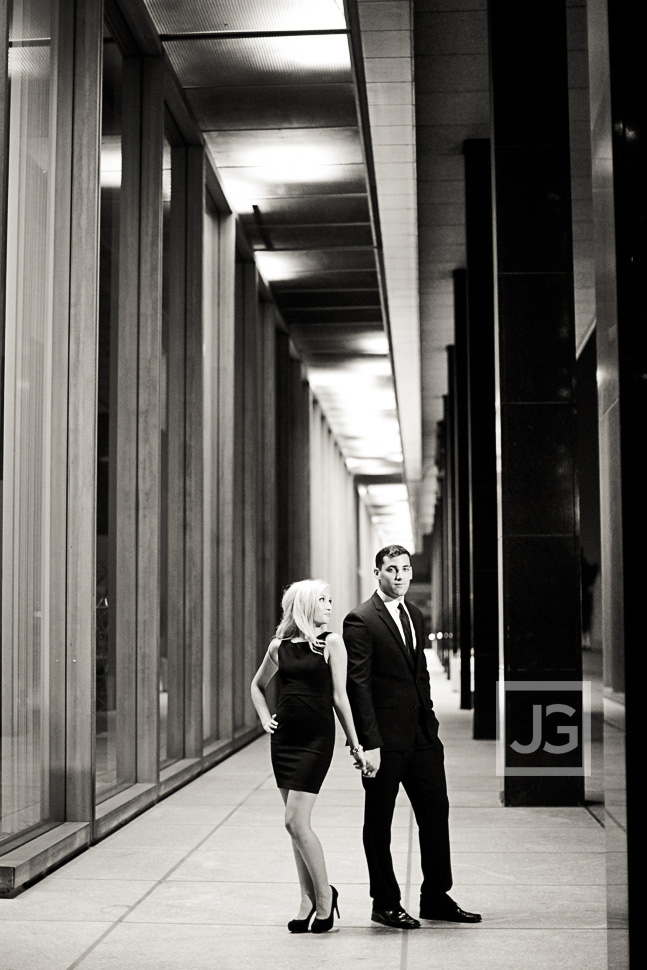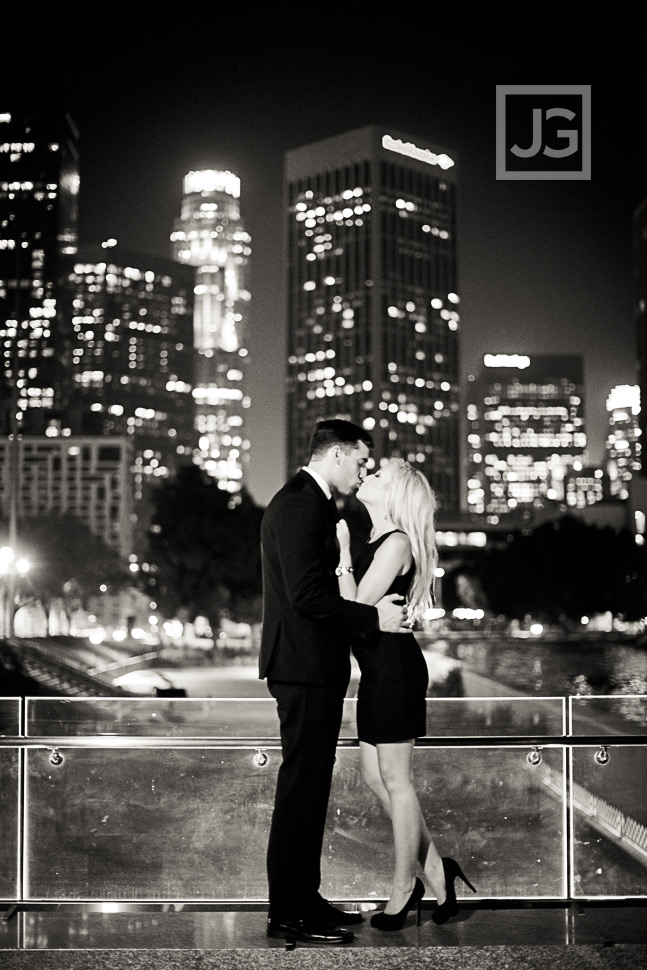 Grand Park and Los Angeles City Hall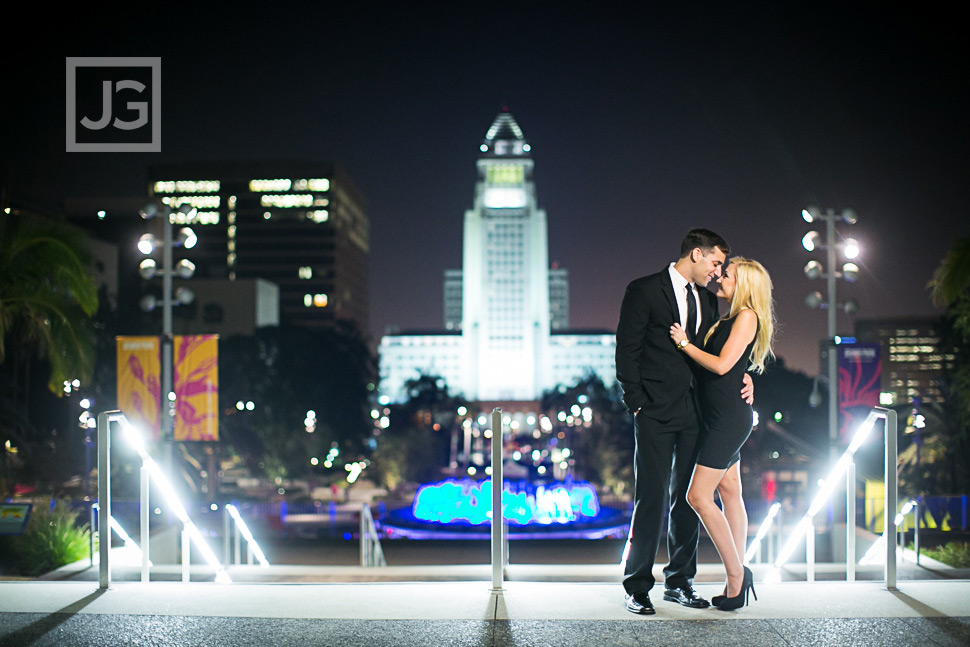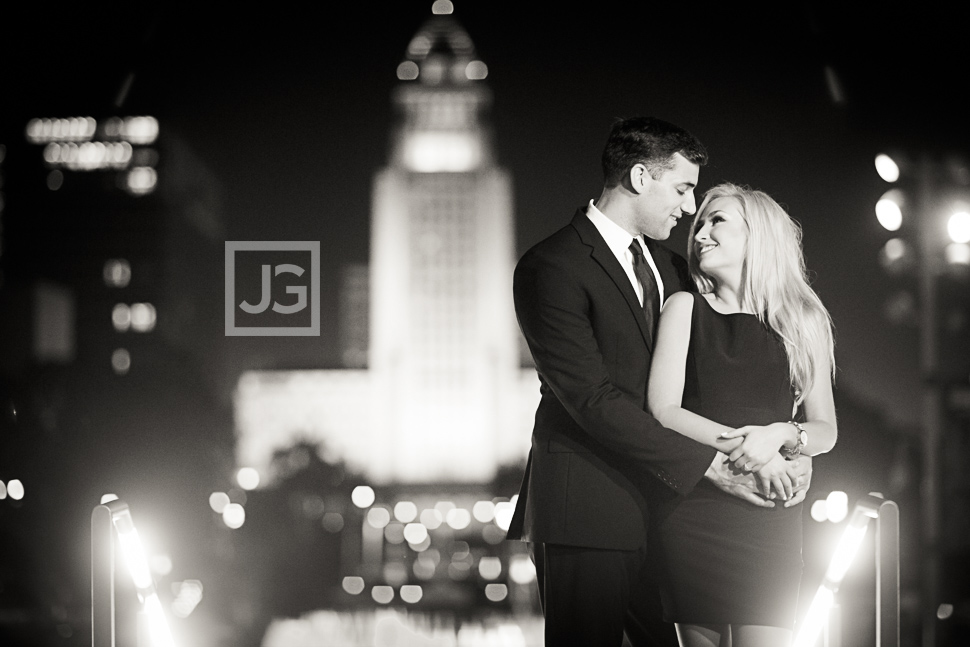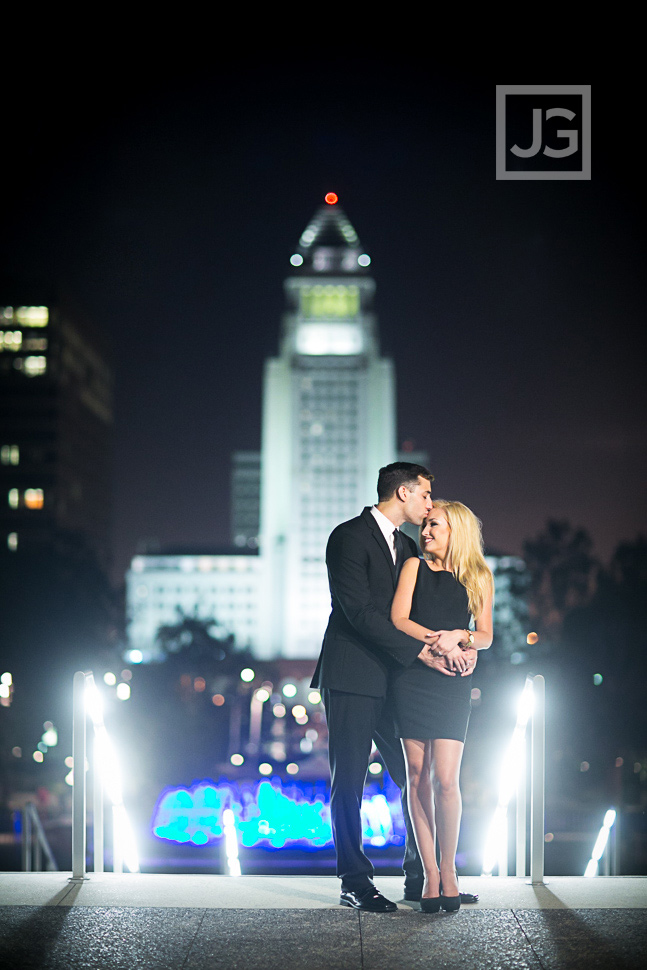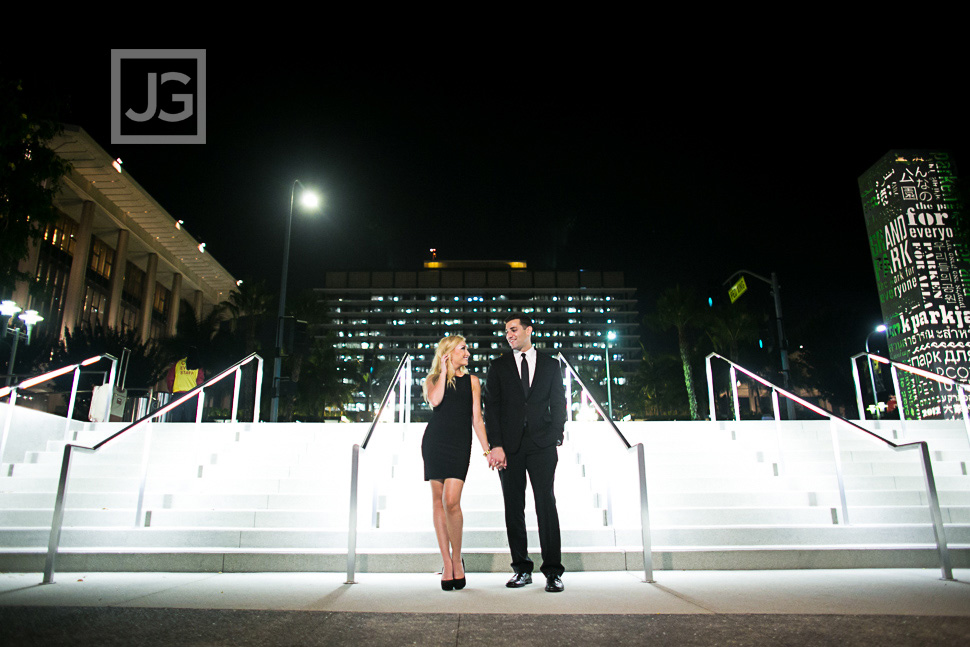 And More Downtown Los Angeles Engagement Photography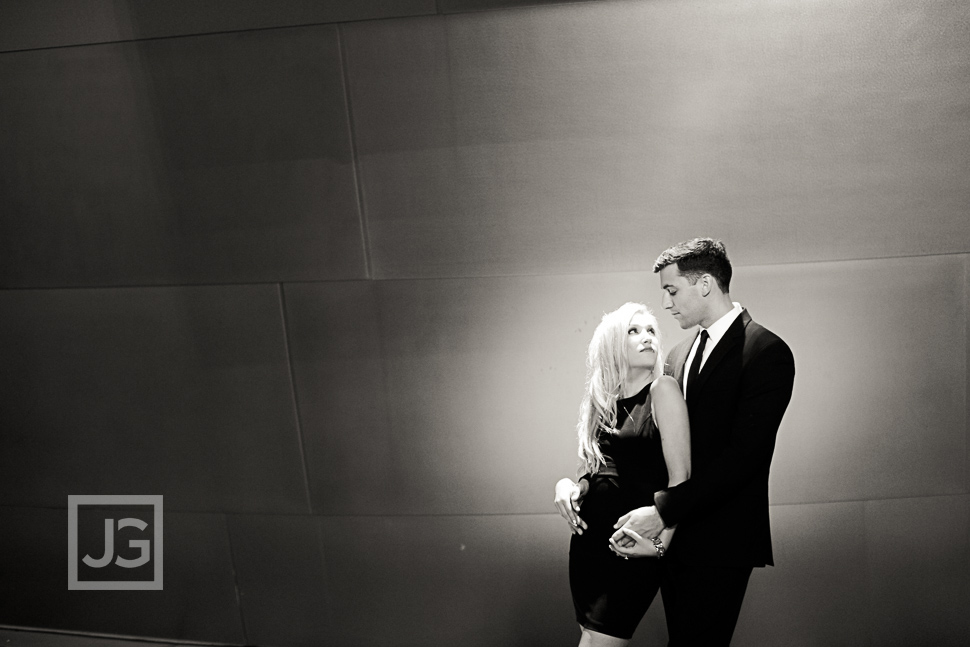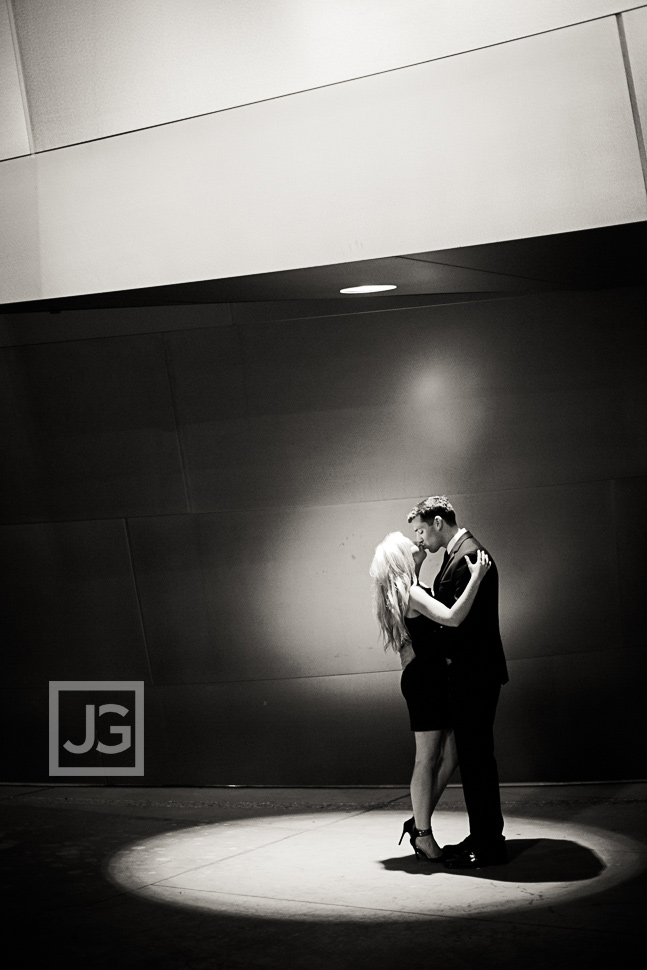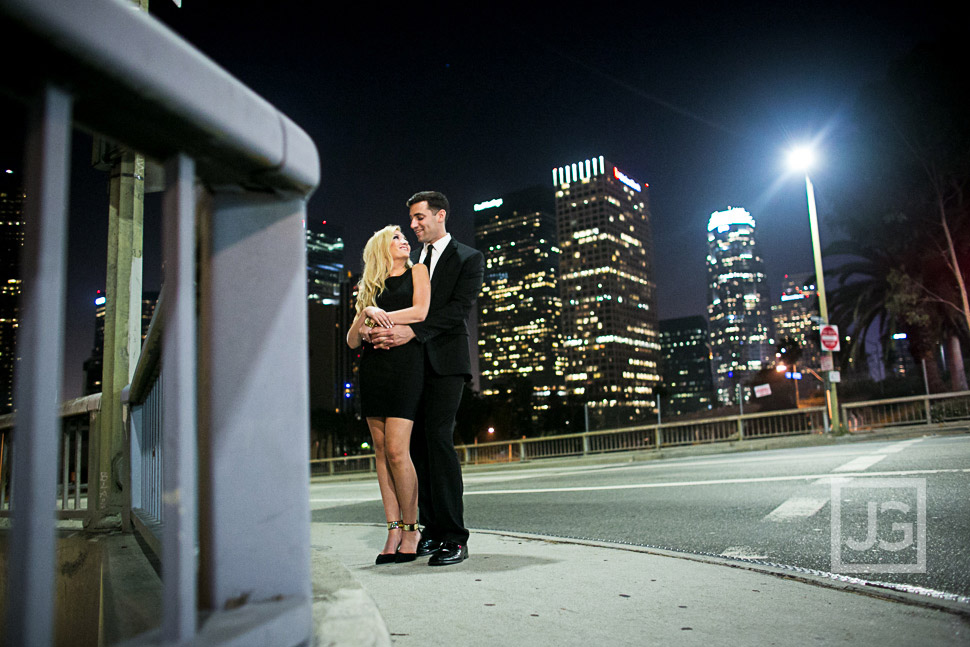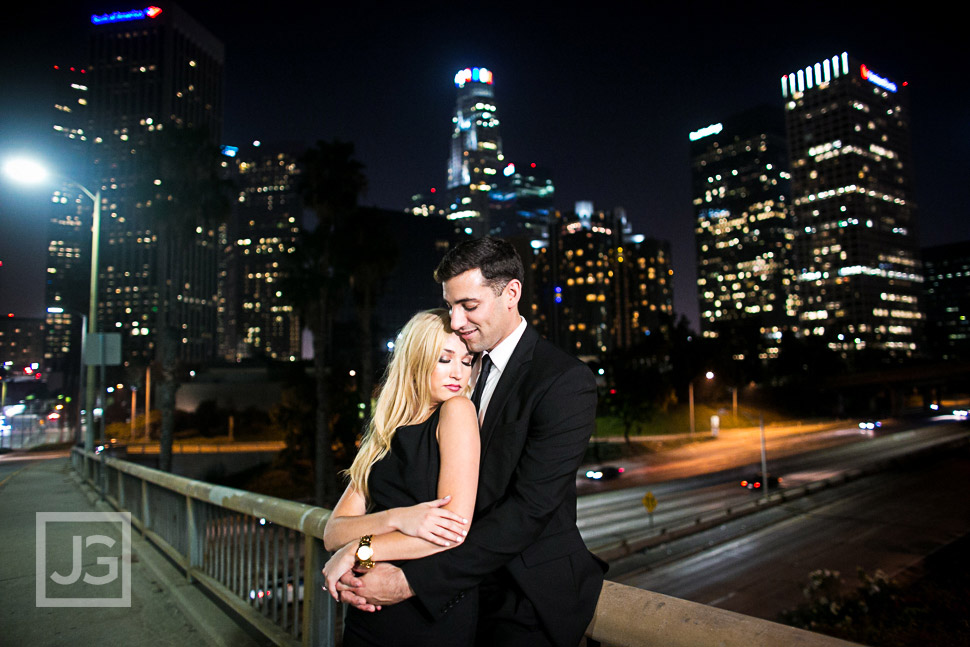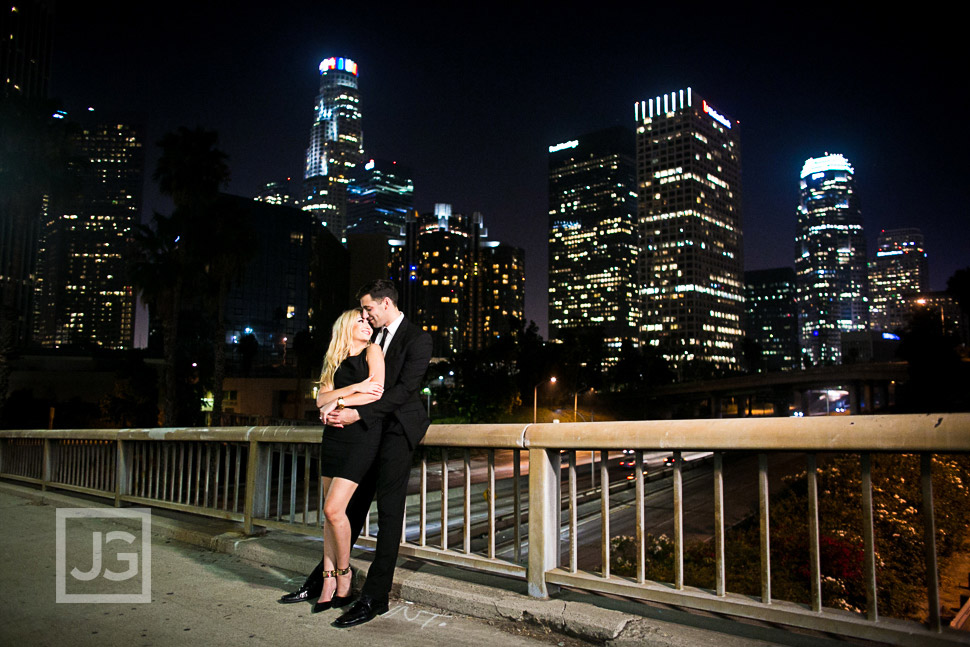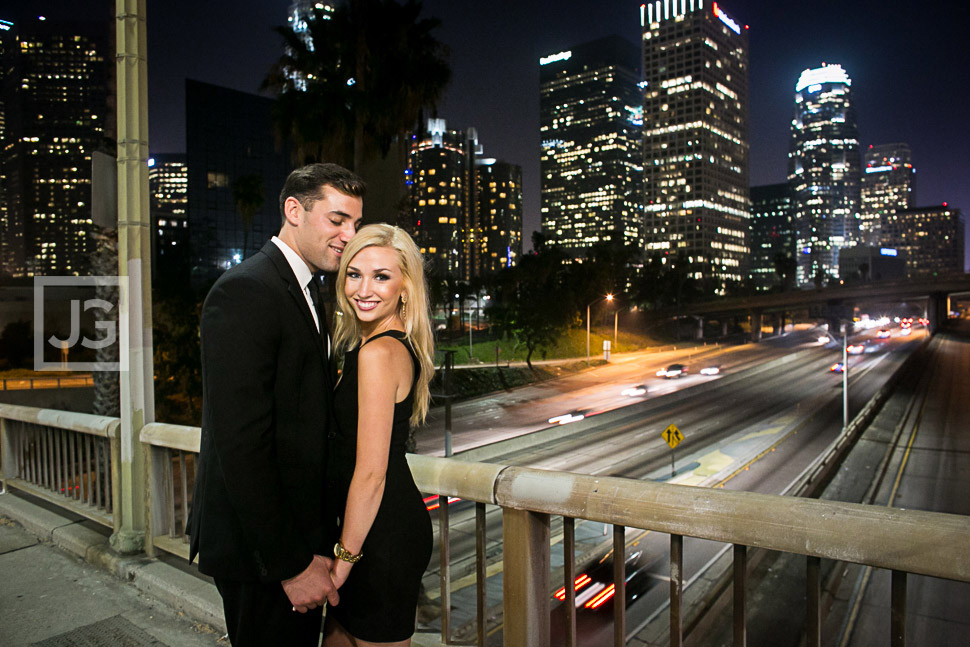 At their Apartment Building in Downtown Los Angeles at Night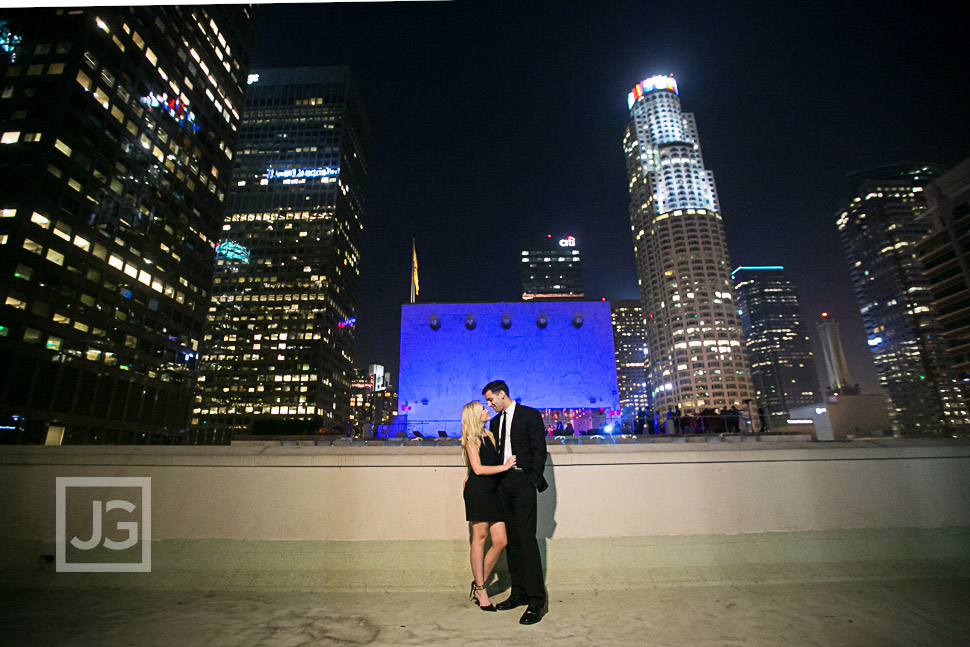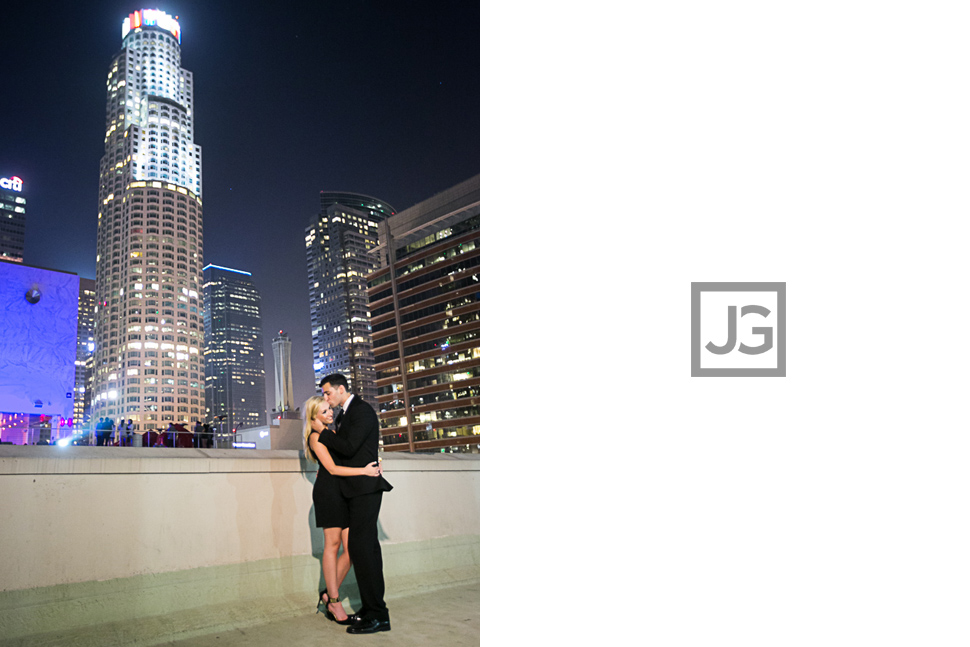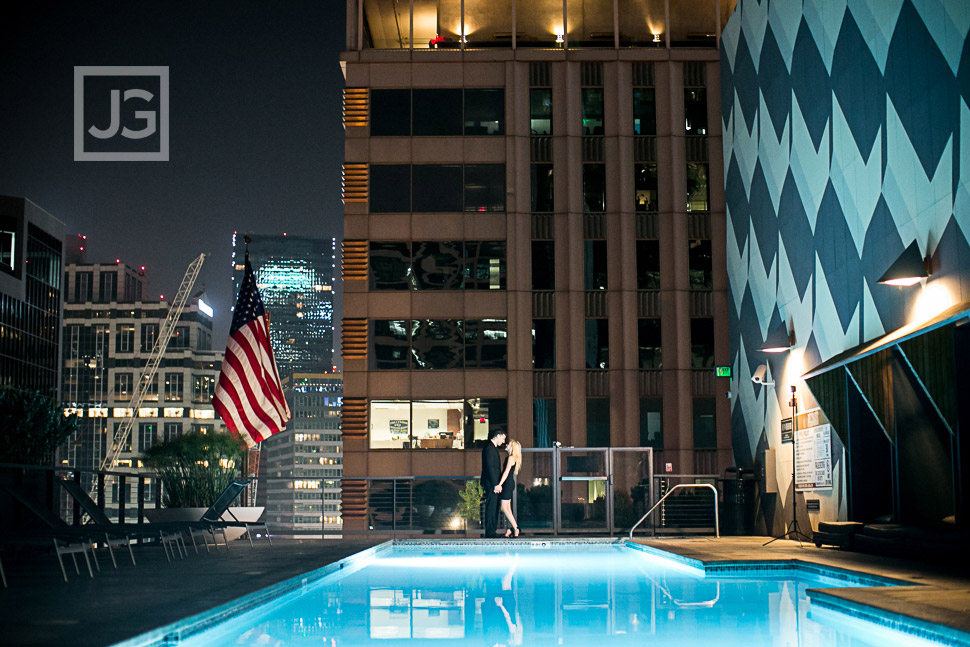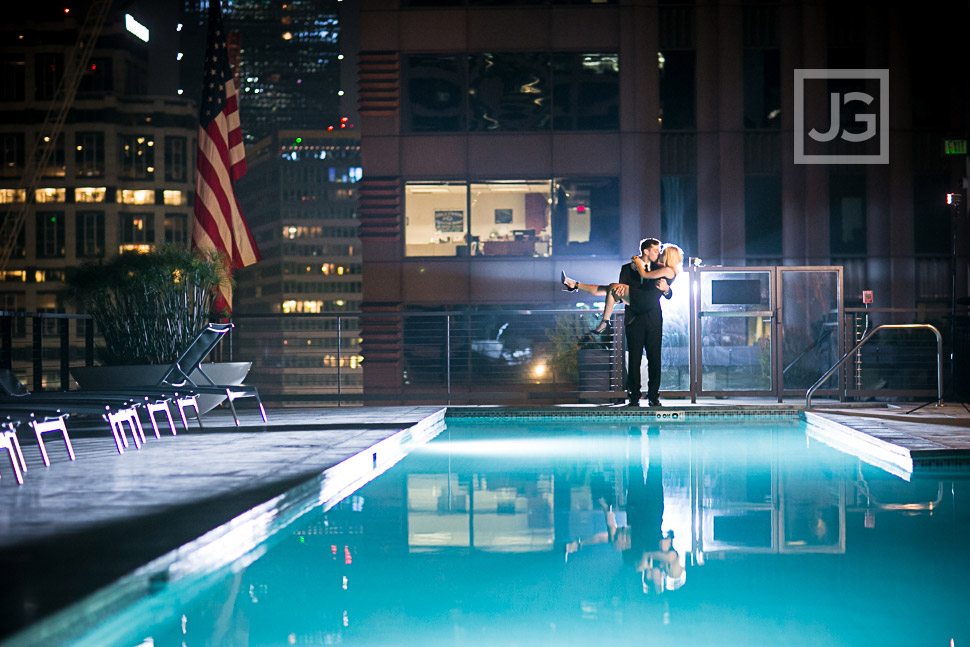 This engagement photography portrait session takes place in downtown Los Angeles at night. We specialize in low-light photography, so we could start the photo session really late (from 10pm to 1am) and still come out with amazing photos of our lovely couple. This session shows us doing engagement photos at a pool at night, along with engagement photography of Los Angeles City Hall, the Department of Water and Power (DWP), and Grand Park.
For more examples of our wedding and engagement photography in Los Angeles, makes sure to look around at the rest of our blog. We have shot extensively in downtown Los Angeles and we've been shooting at night in downtown since 2009. We have done dozens if not hundreds of photography sessions in low-light and at night, including crazier stuff like Milky Way Astrophotography (which is much more technically challenging).