I've been noticing that it's becoming more and more common for couples to travel and get-away for a couple weeks before their big day. I guess it's a good way to relax and take some time off from the stressful planning. And while on vacation, I think it's a fantastic idea that they do a photo session to capture their stay. In hindsight, I wish we did the same when we (Gavin and I) were in Europe last year.
Izumi and Michio traveled from Japan and had their engagement photos done with us in Santa Monica and at Griffith Observatory. What a great choice of location for engagement photos. Santa Monica pier offers so many photography opportunities (from the fun-filled games on the pier to the bare naked ocean to unique patterns created by columns underneath the pier).  And as for the Griffith Observatory, it's a beautiful sight for seeing the entire city of locations. I love going there at night just to see our City of Angels glow.  Enjoy!!
Santa Monica Beach Engagement Photos
We love shooting at Santa Monica Beach for so many reasons, but looking at the photos below should show you what we see.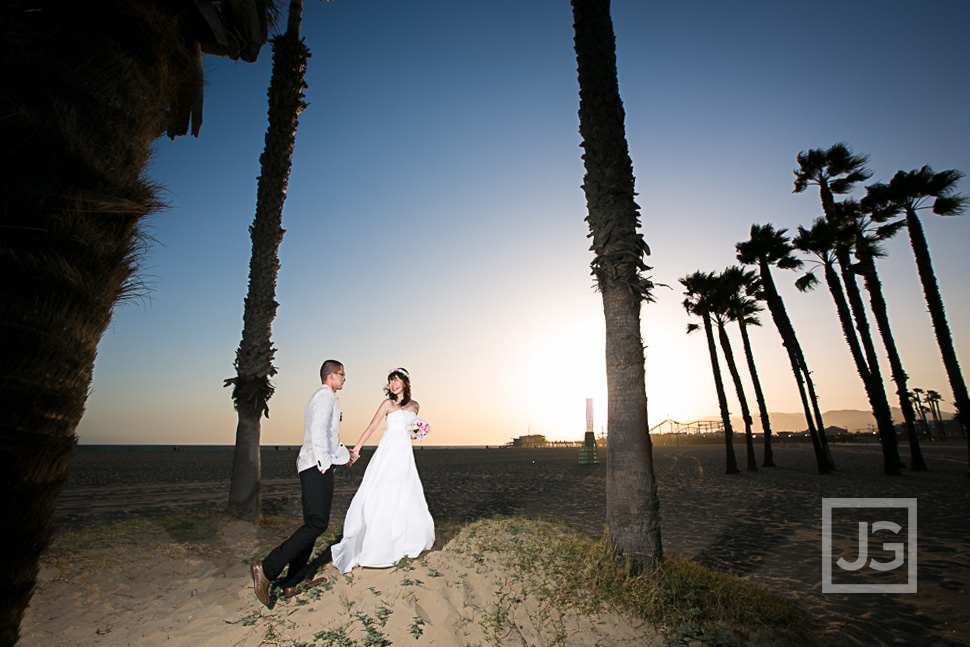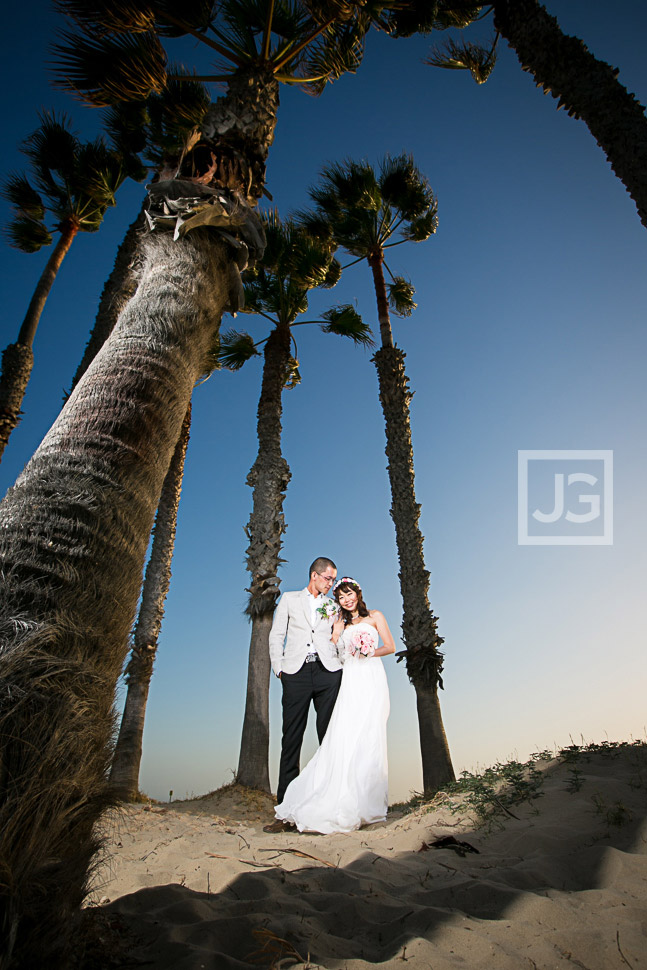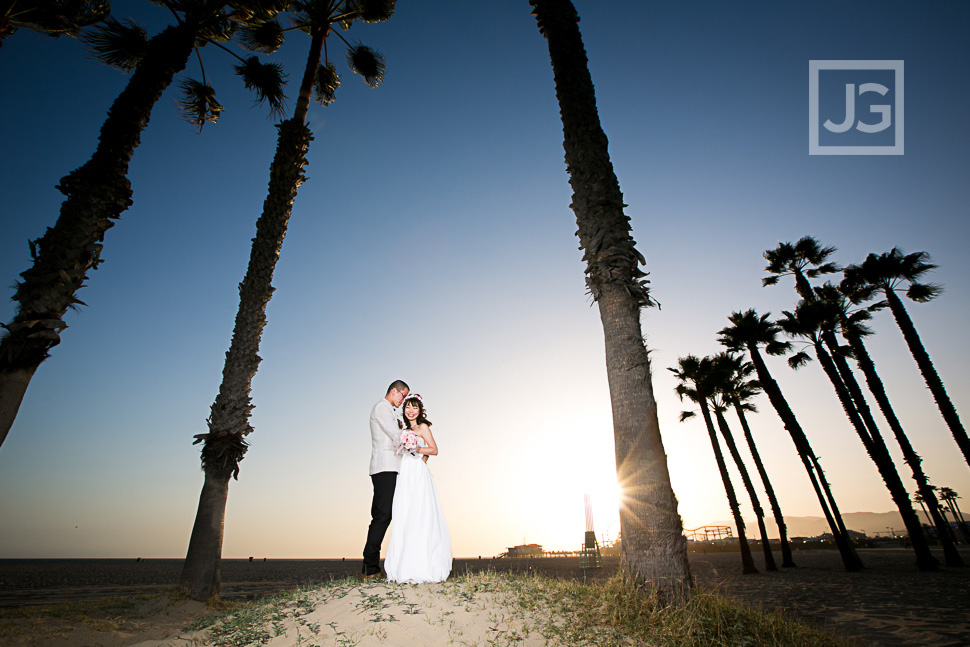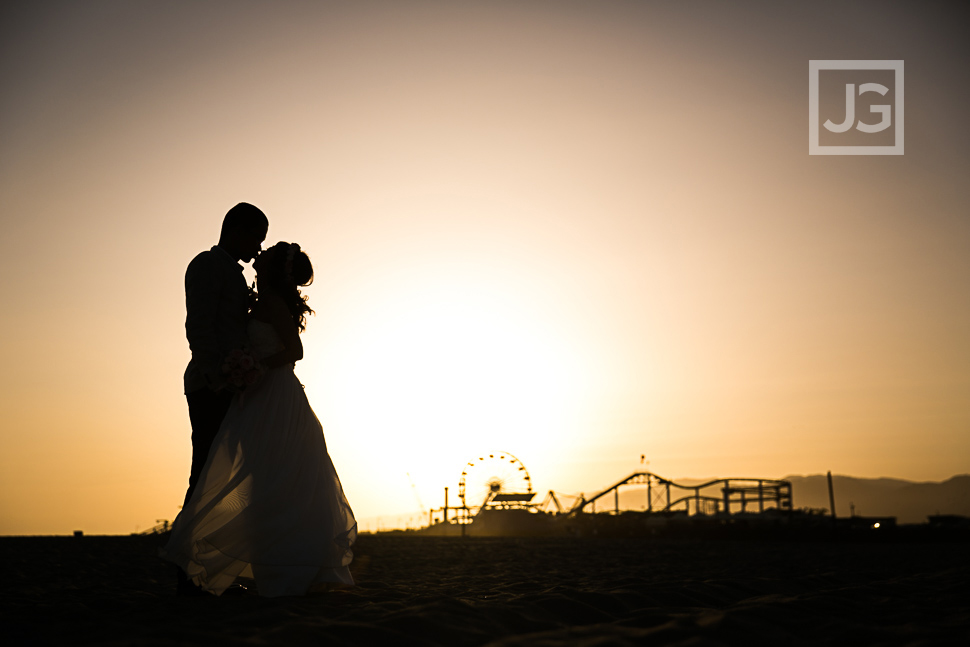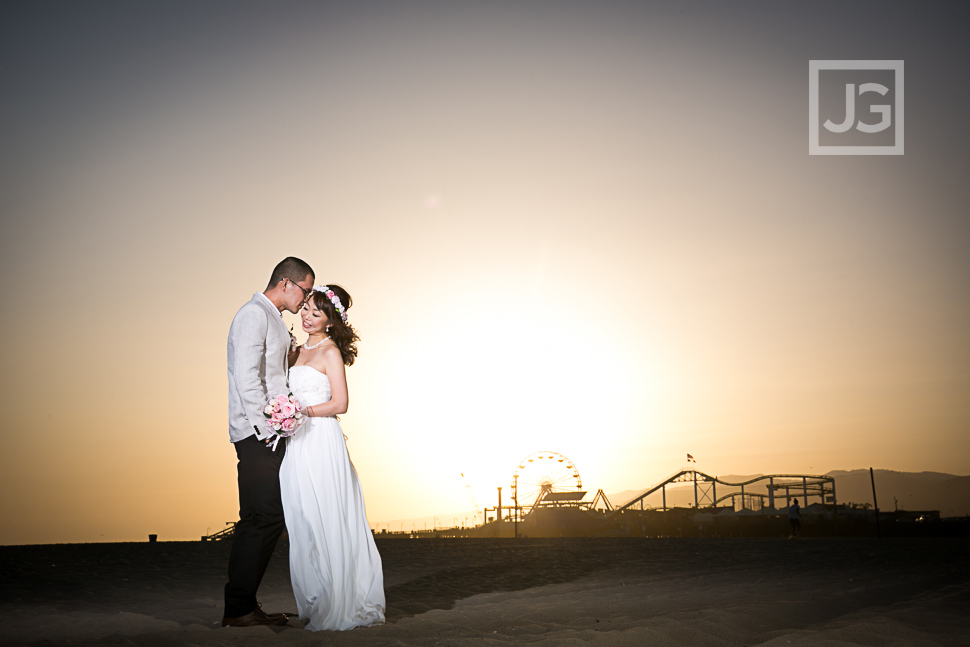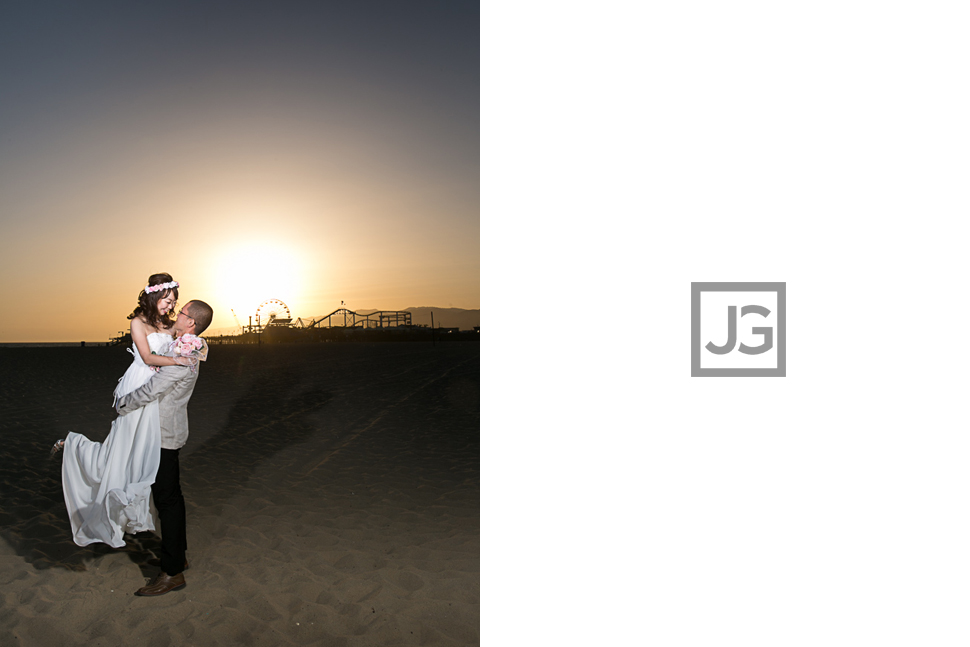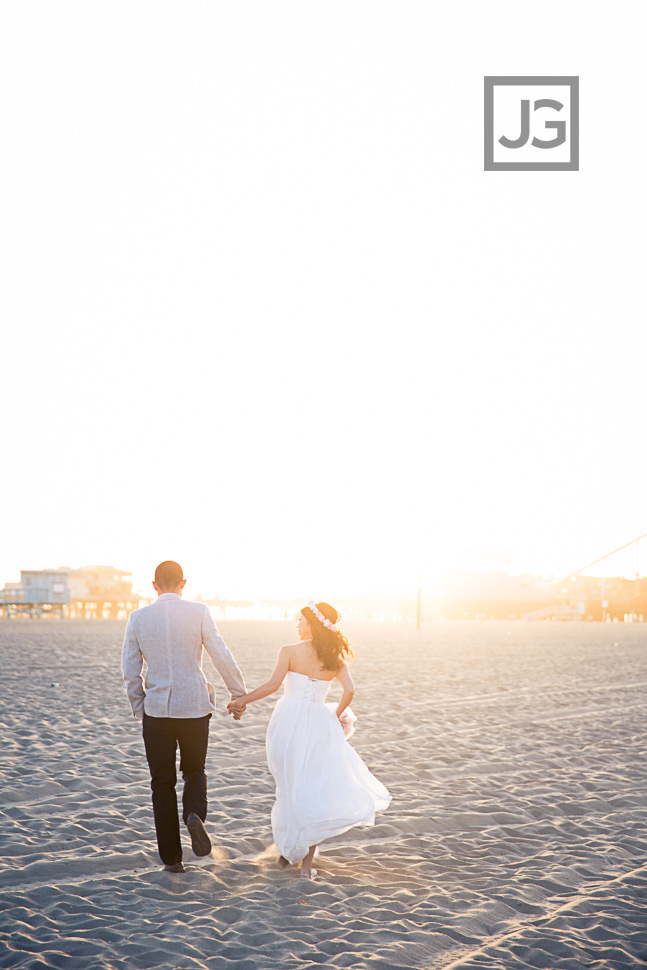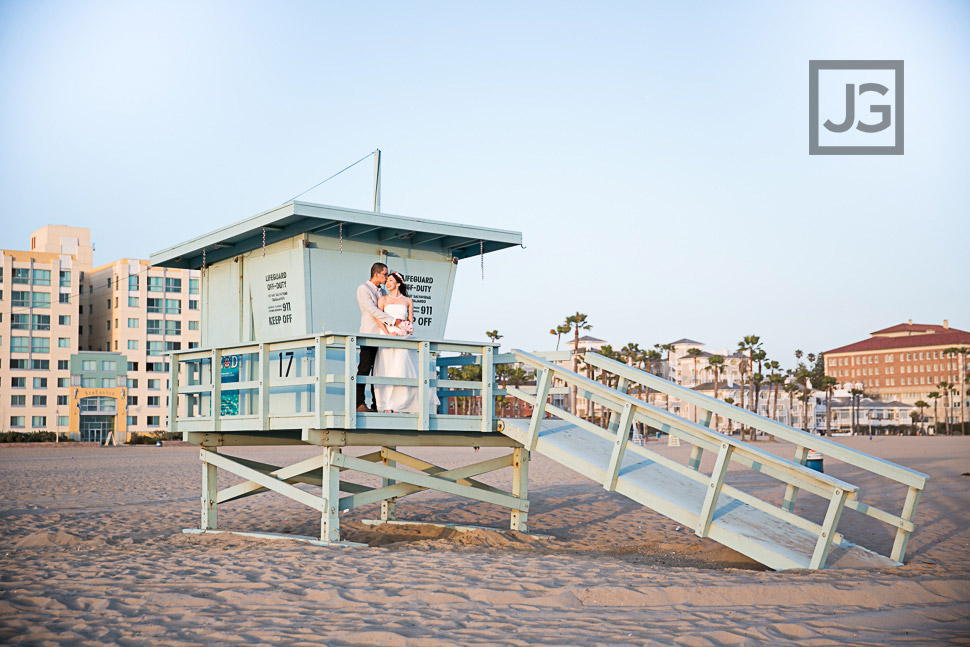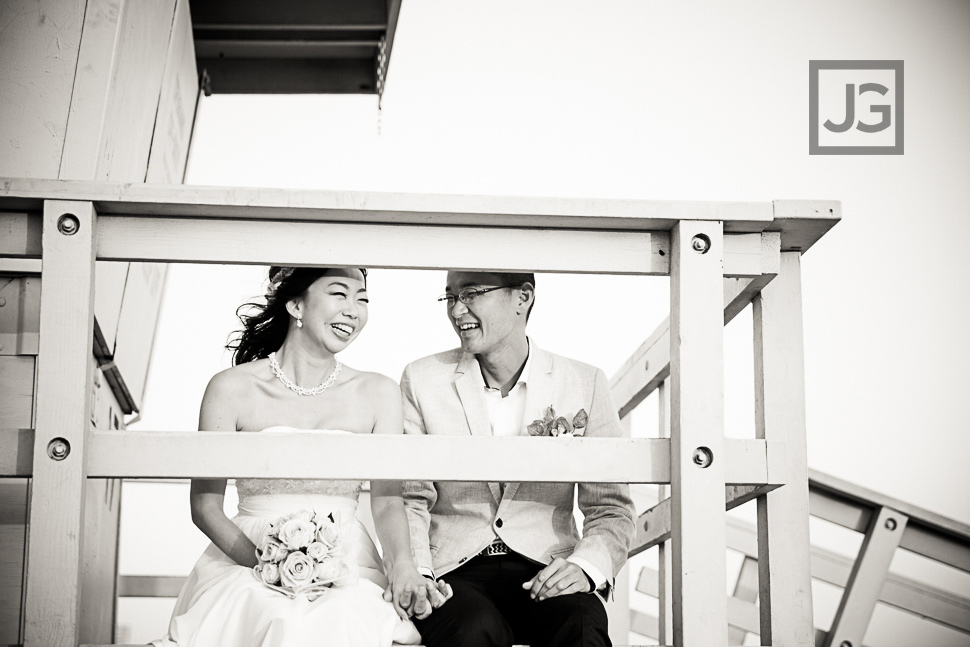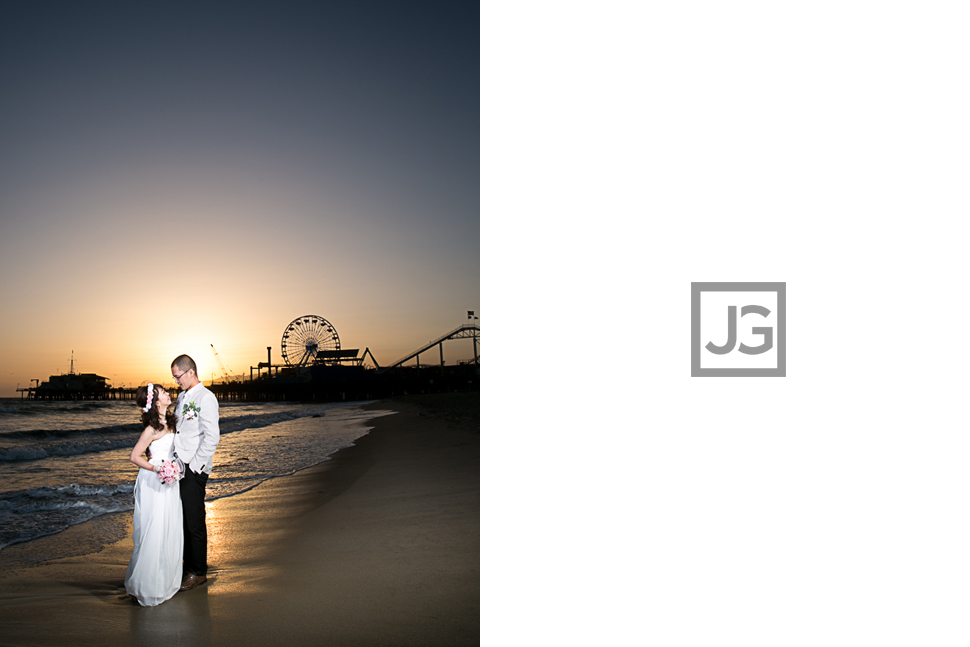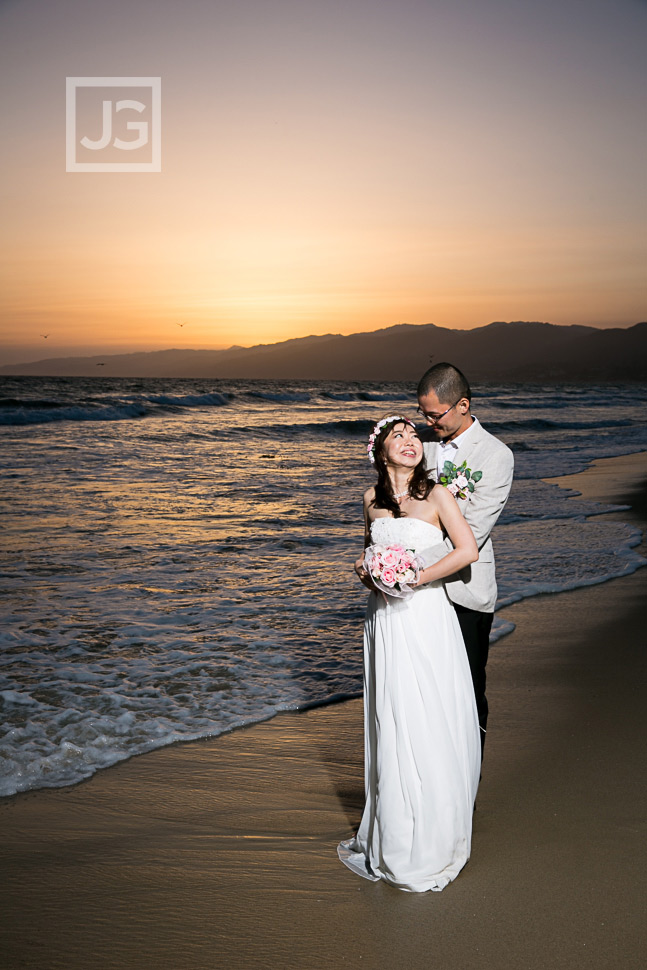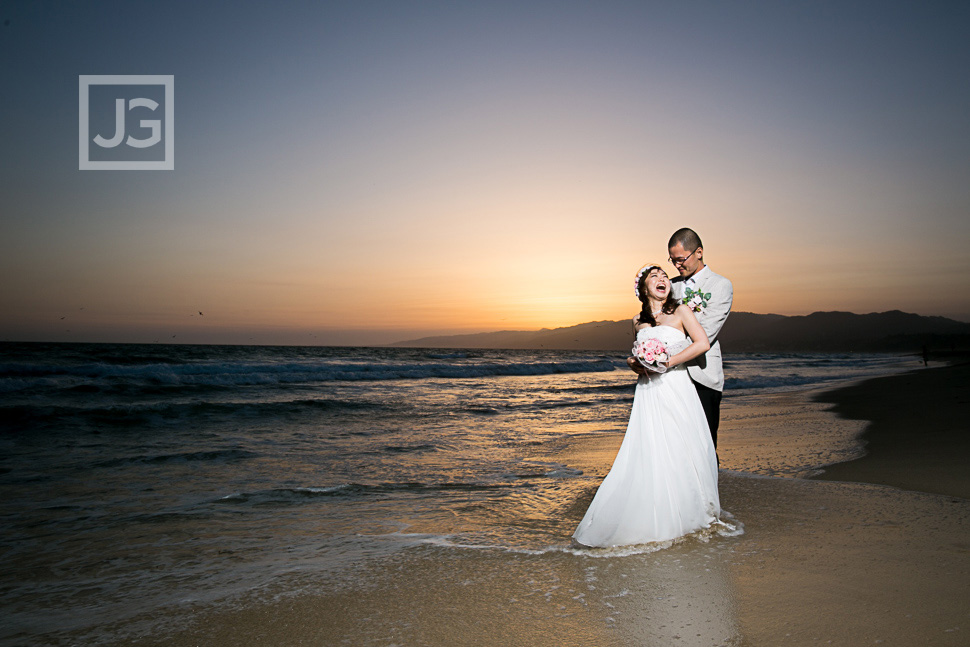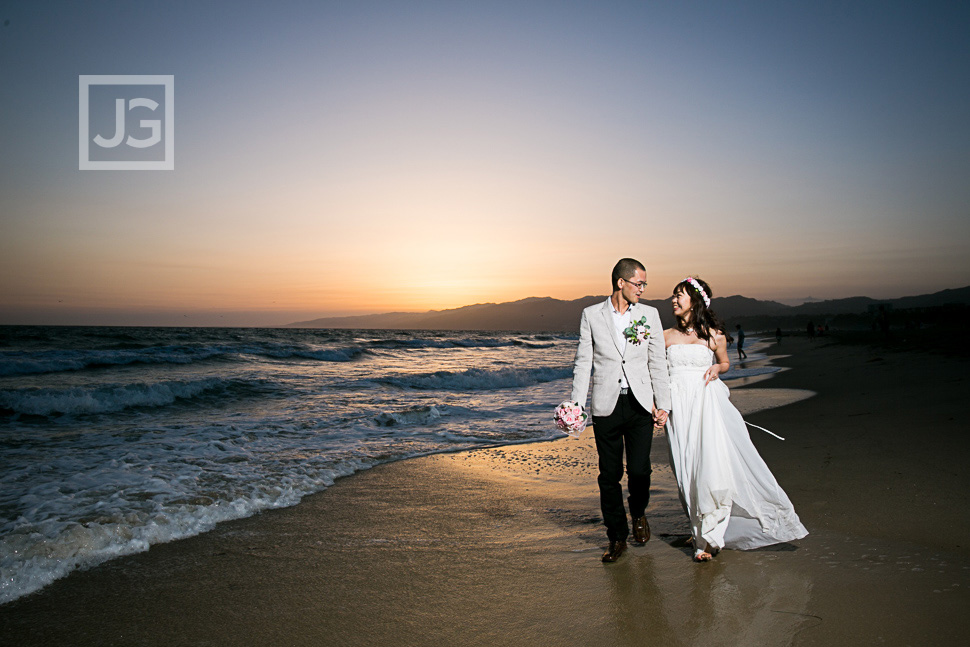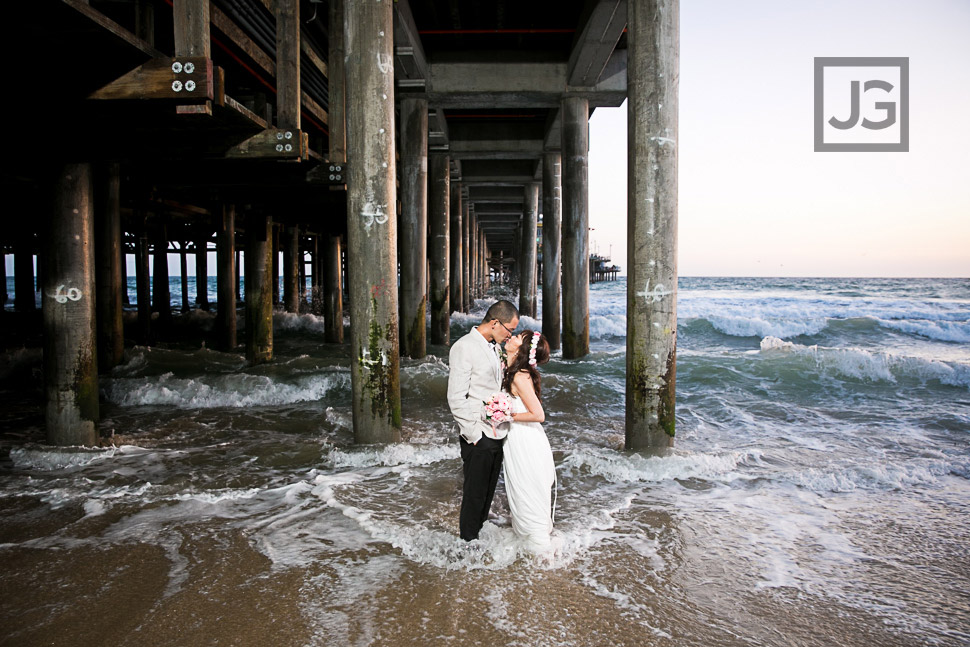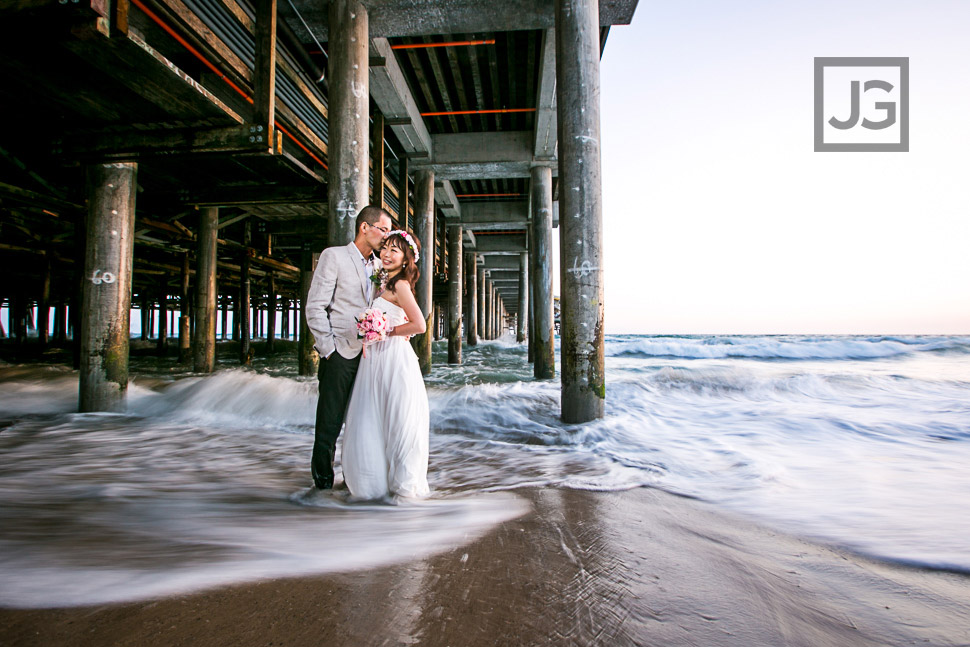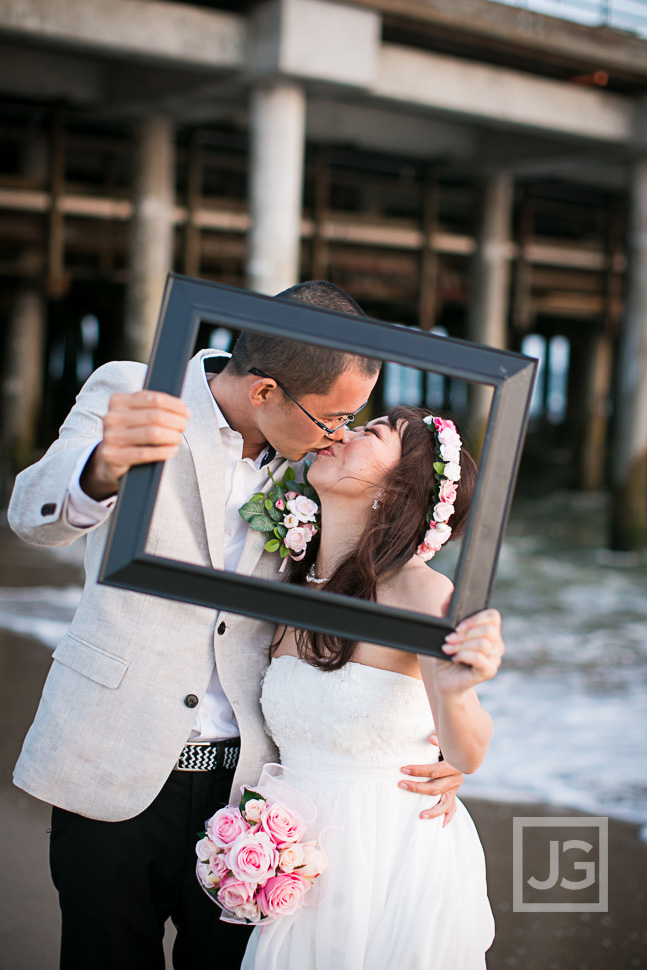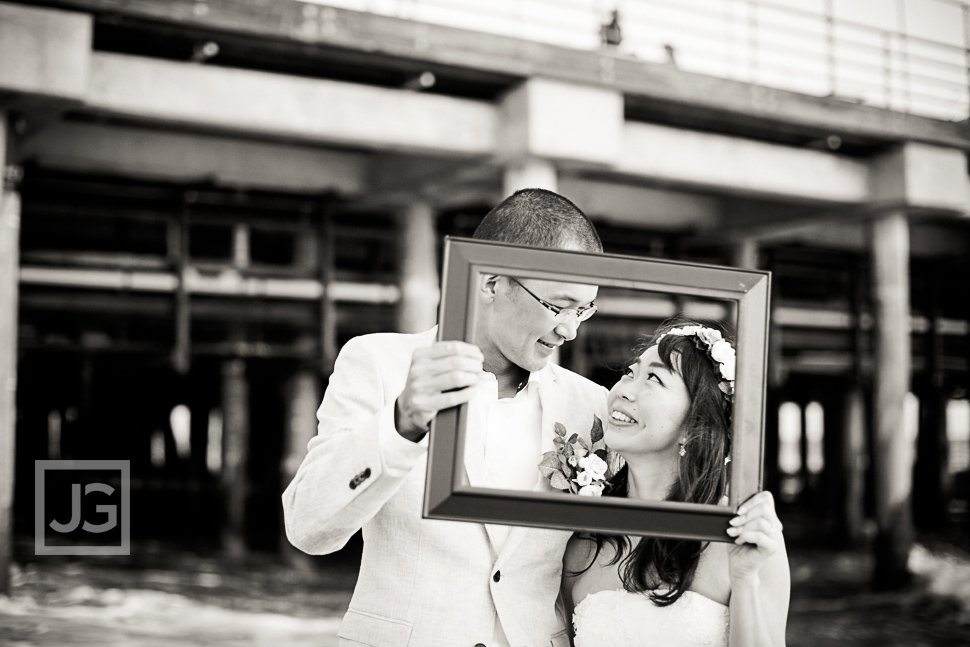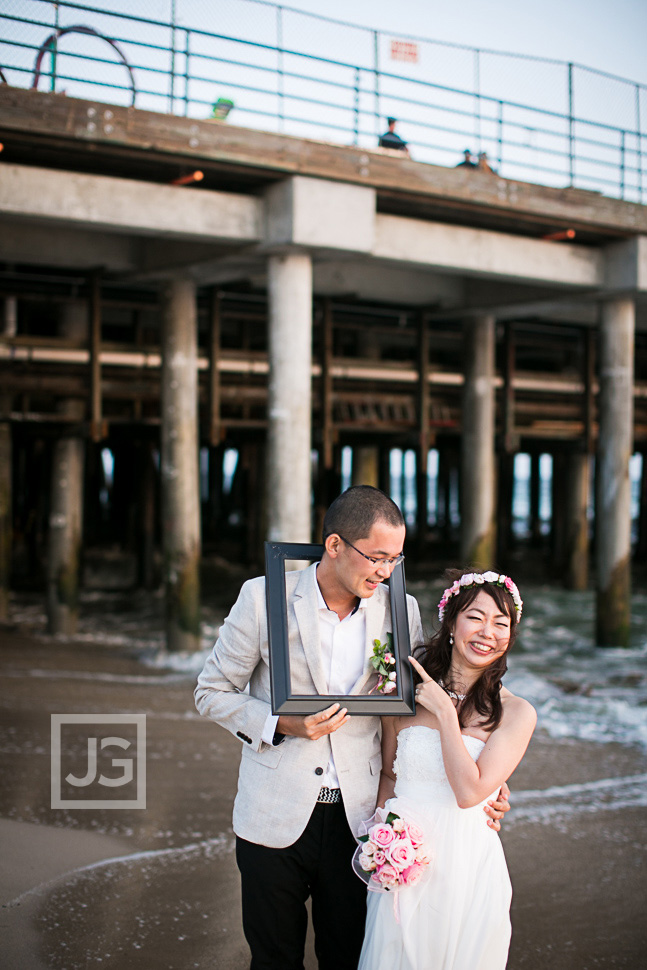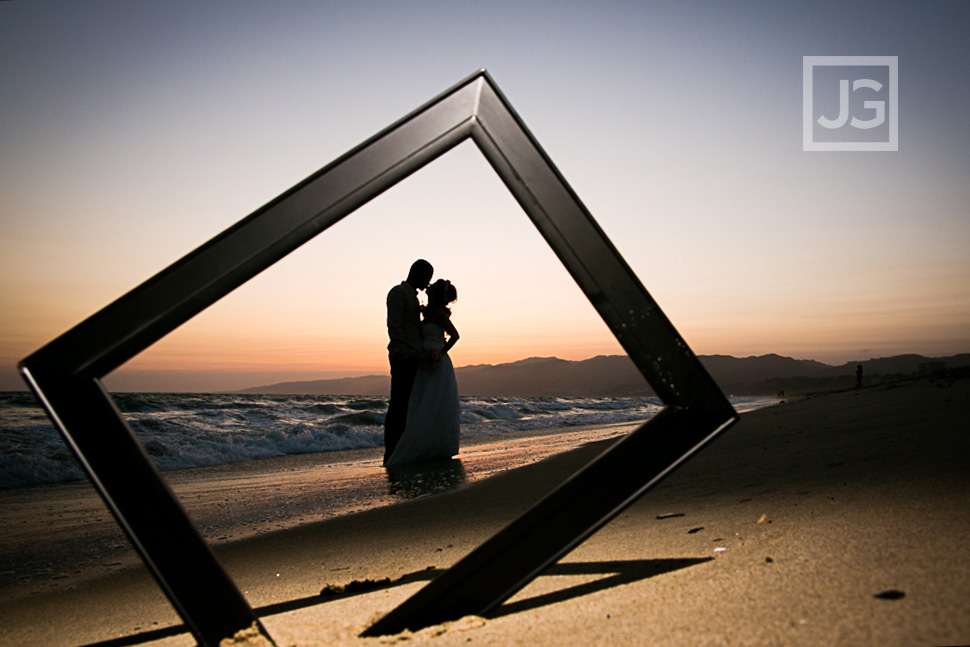 Griffith Observatory Engagement Photos
After the sunset at Santa Monica Beach, we headed to Griffith Observatory. Note that the Observatory is a beautiful place to photograph, but is difficult due to the large number of tourists there. We don't recommend going there on weekends or holidays due to the traffic and people. It's important having a photographer that knows the limitations of locations, since it directly affects the quality of the images delivered.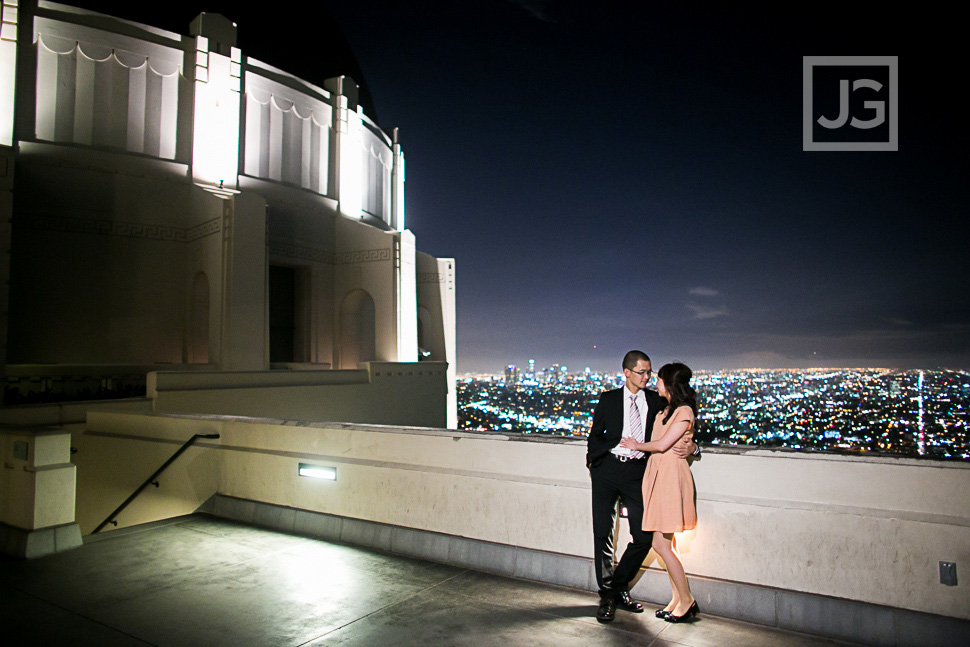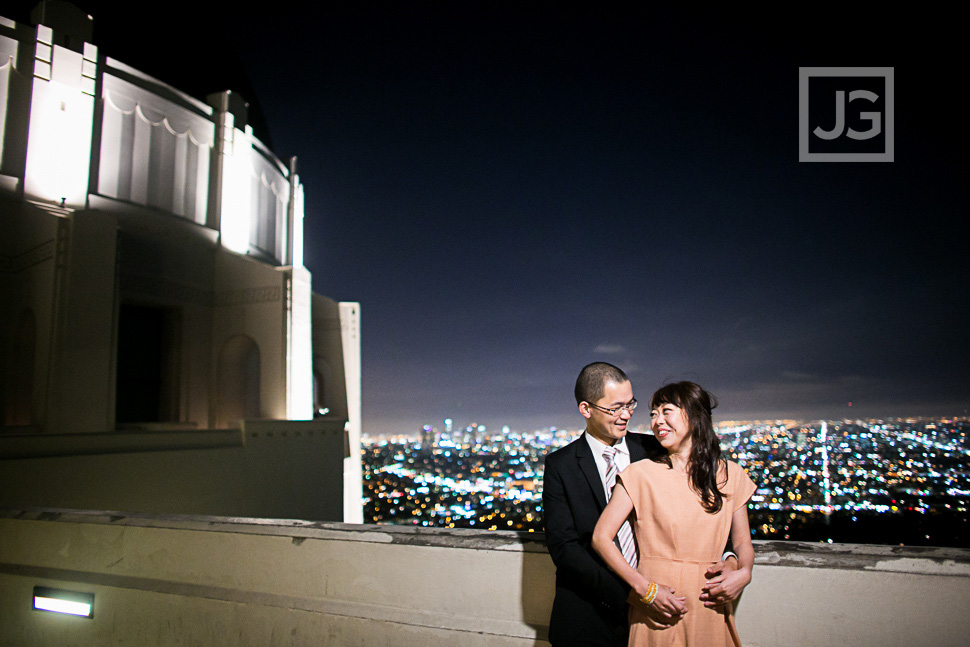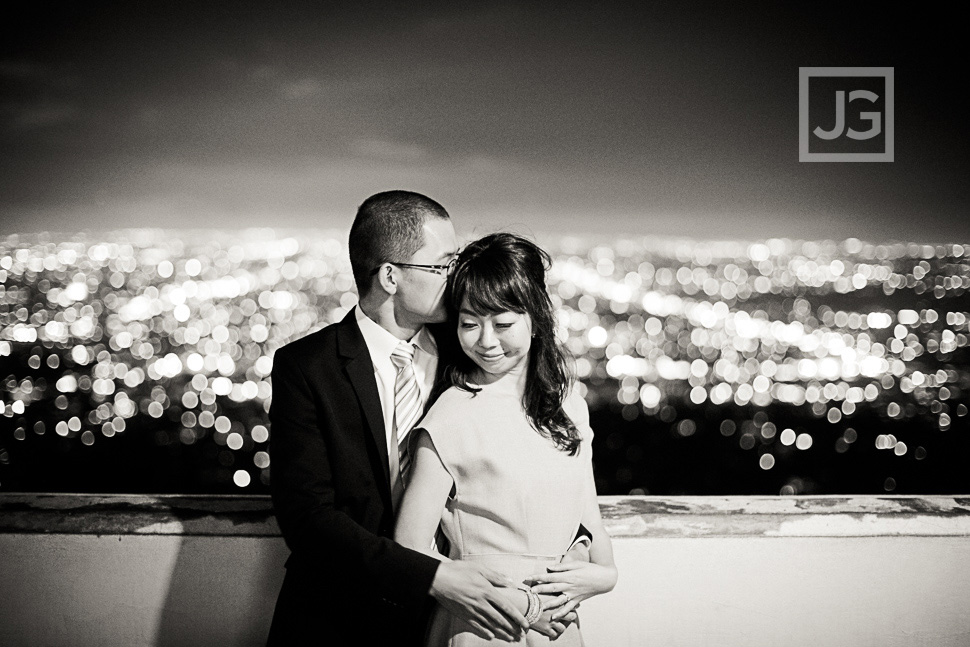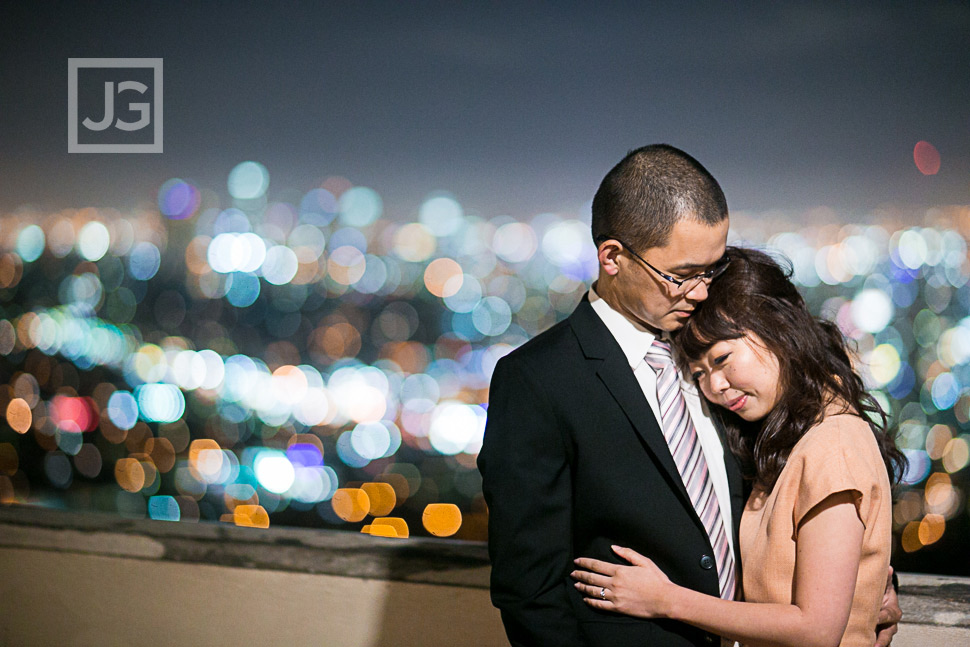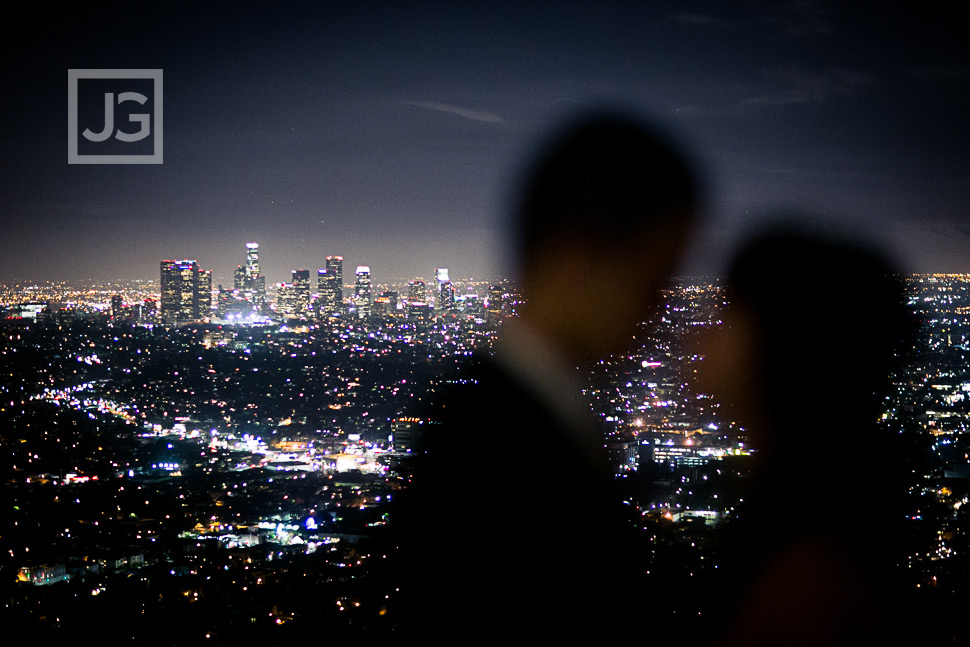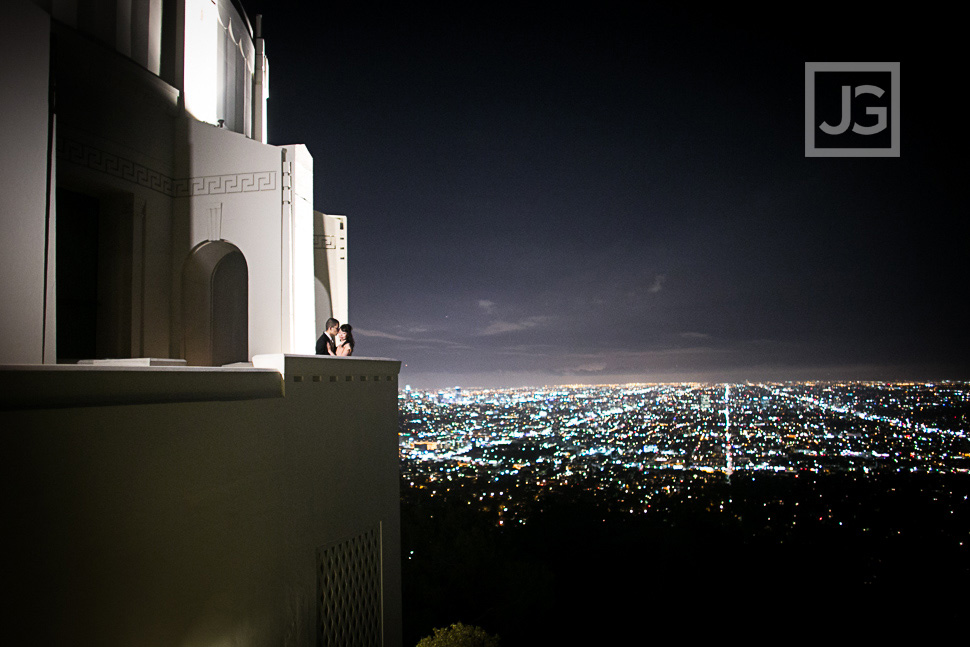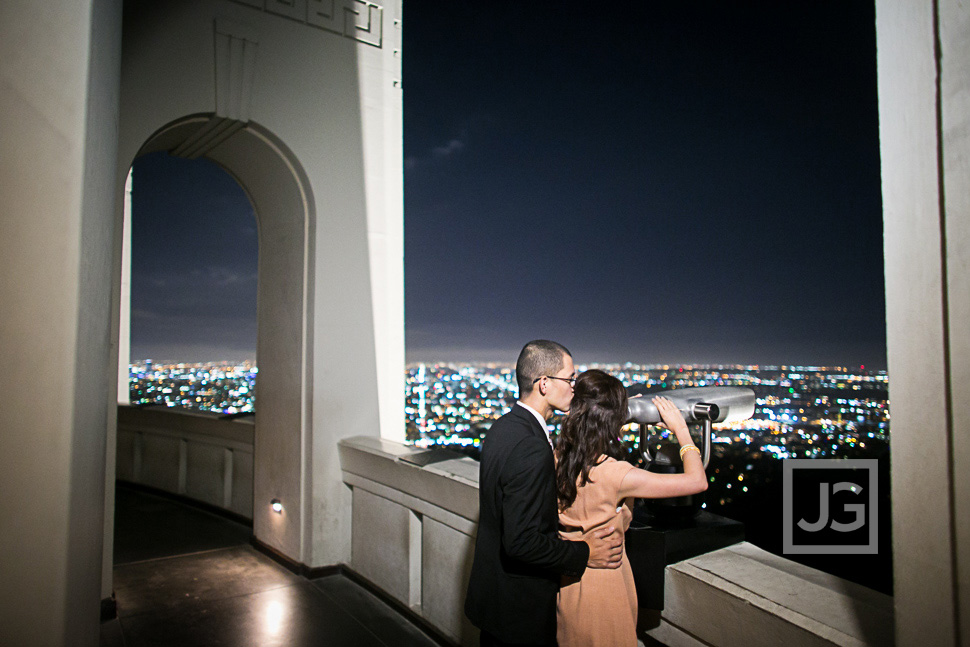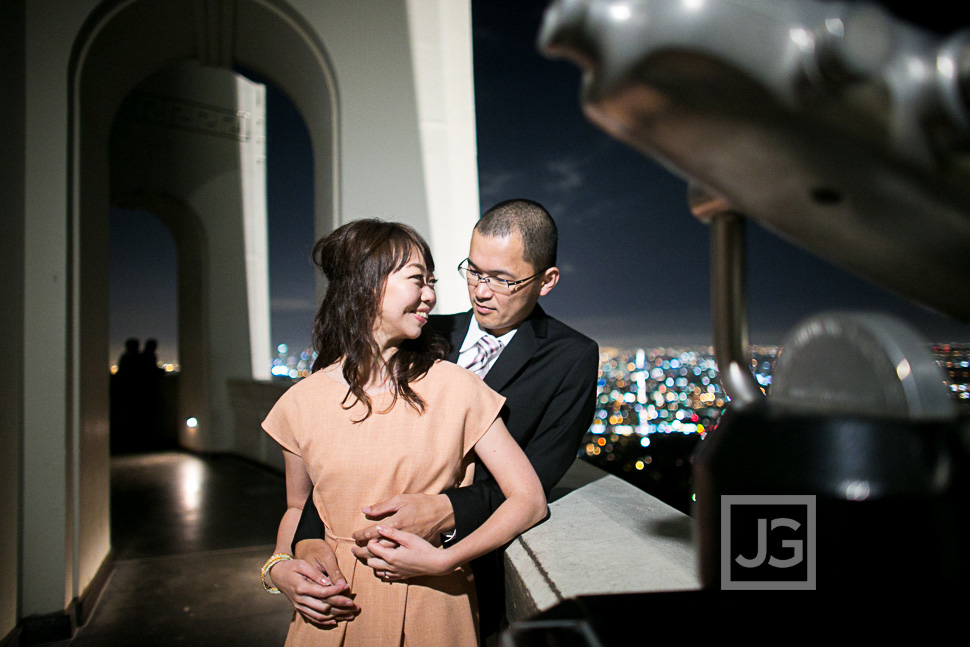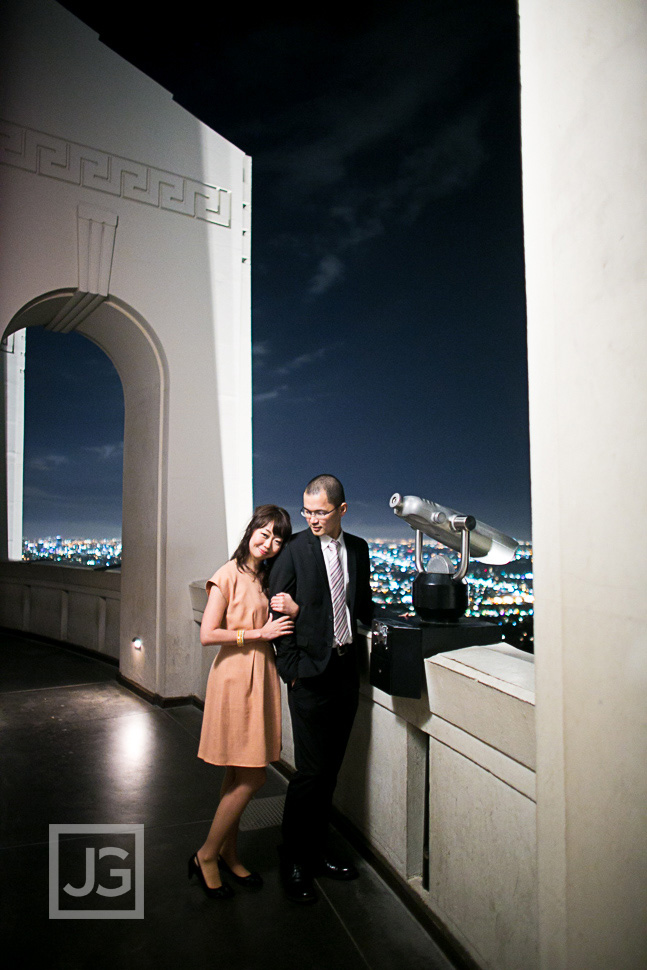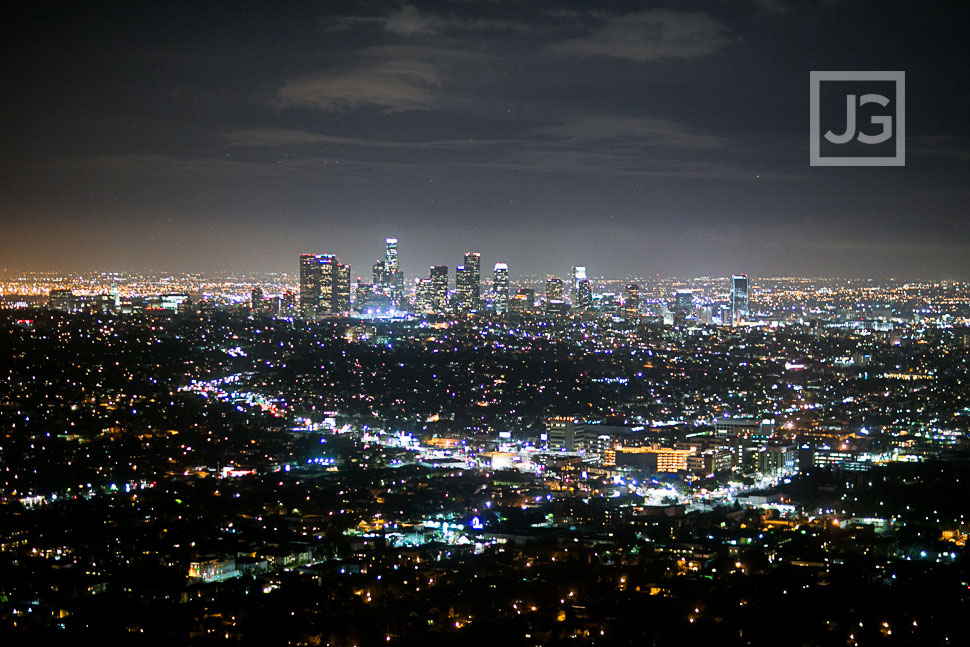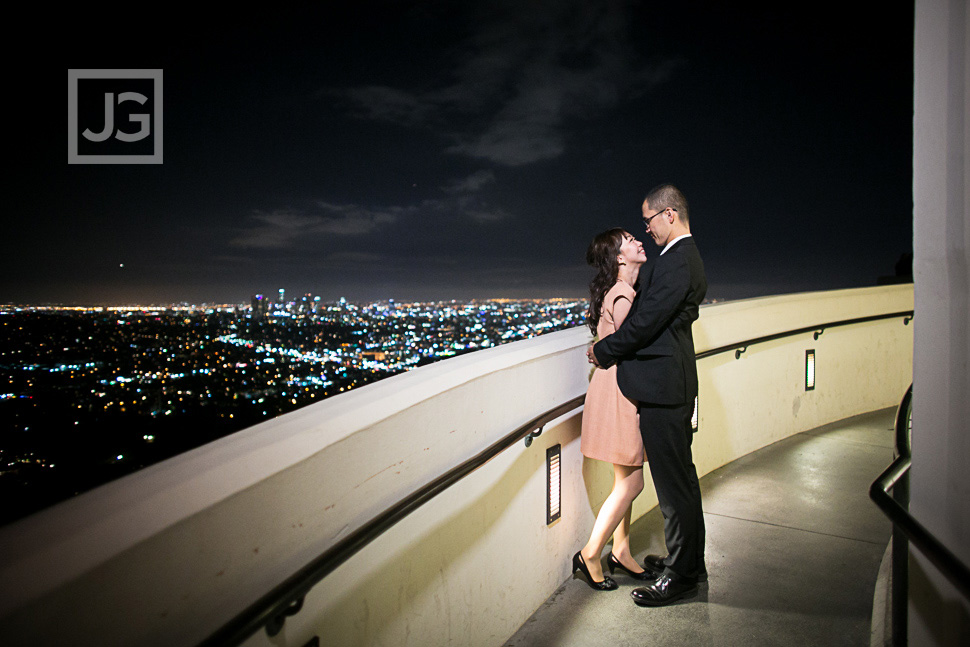 This session showcases Griffith Observatory engagement photography at night, which is difficult to get but creates amazing images. We started the engagement photo session at Santa Monica Beach, shooting under the Santa Monica Pier and getting the sunset.
Make sure to peruse our blog for more examples of engagement photography in Los Angeles and Orange County. We also have more recent work showcased on our Judy + Gavin Photography Instagram account.