I had such a great time hanging out with Jennifer and Sang today!
I first met Sang about a year ago at Cedars-Sinai Medical Center (in Beverly Hills); where we both worked  in the pharmacy department!  At the time, I was on wait-list for pharmacy school and was interested in learning about various pain killers and their mechanisms.  I recall my first conversation with Sang (pharmacist) was him trying to explain the differences between Morphine IR and Morphine SR to me.  After chatting for a while, we somehow went from medicine to camera (waaaaay more interesting subject!!) I found out that Sang is interested in photography and has a Canon 40D with a 24-70 f/2.8 lens.  That's one of my favorite lens to use during a wedding!
I was super excited when Sang call us up to tell us he and Jen decided to go with us as their wedding photographers!  I am sooooooo looking forward to photographing their wedding in November at Rancho Las Lomas in Silverado Canyon (next to Rancho Santa Margarita or RSM).
For their engagement session, Jen was looking for a location with lots of trees and very wood-like!  The first location that popped into my mind was Rancho Capistrano!!  It is quite common for couples to be a little stiff and uncomfortable, but nothing my corny little jokes and a little alcohol can't fix! =)  For their engagement session, Gavin and I brought along a flask of Vodka infused Strawberries and Pineapples for about 4 days.  Gavin had learned to make this combo when we were at a bar at the Huntington Hyatt for another engagement session.
Here are some of my favorites from the beginning of the engagement photography in Orange County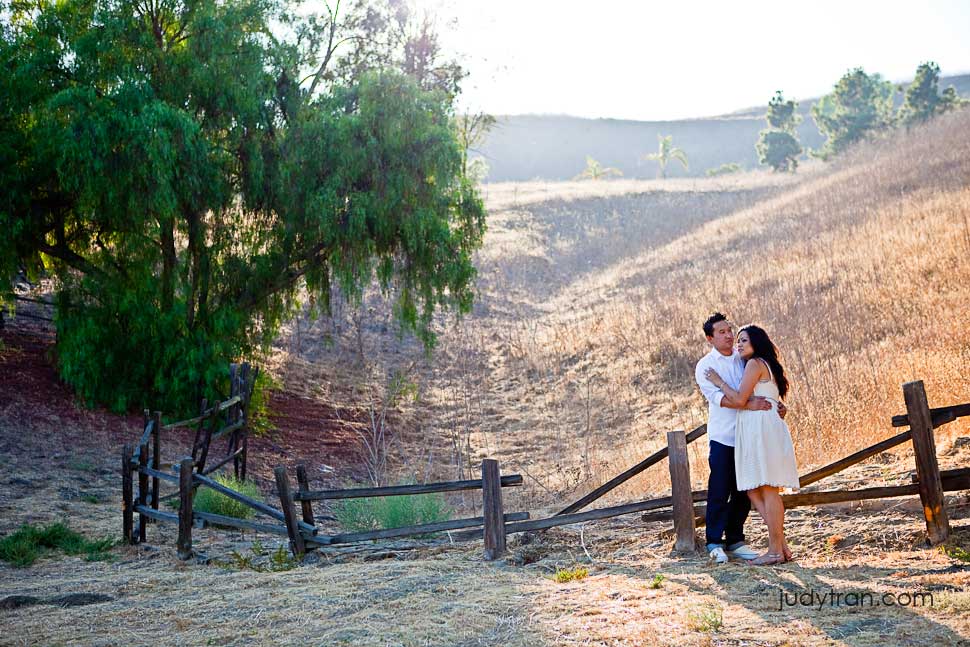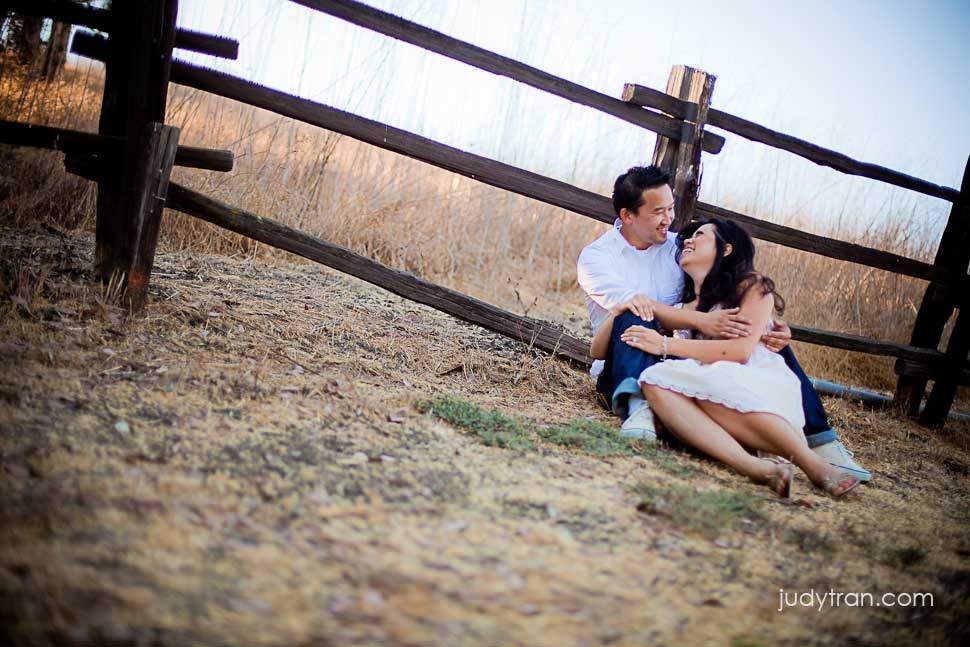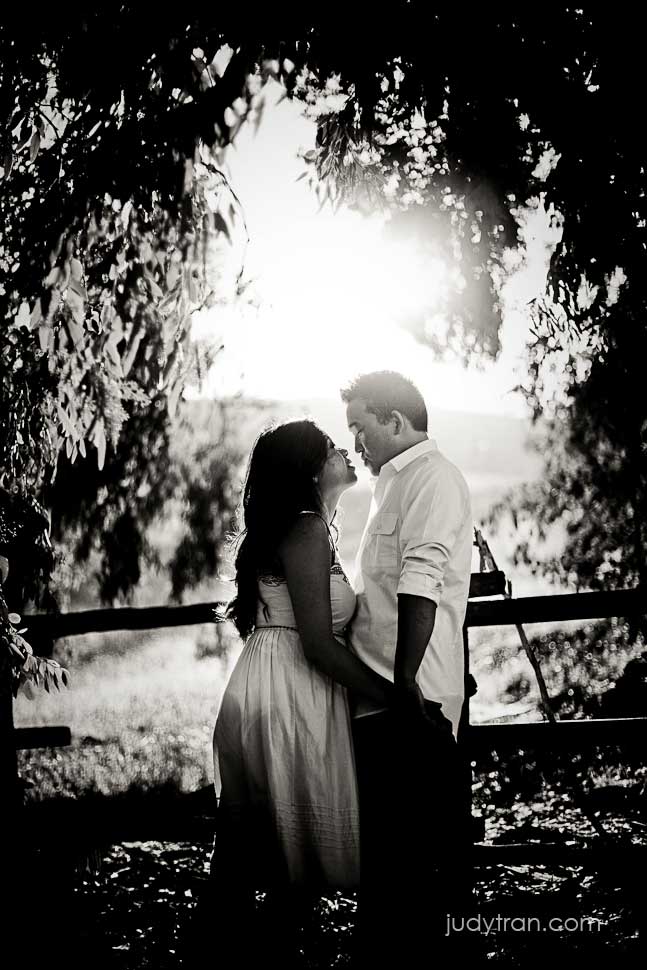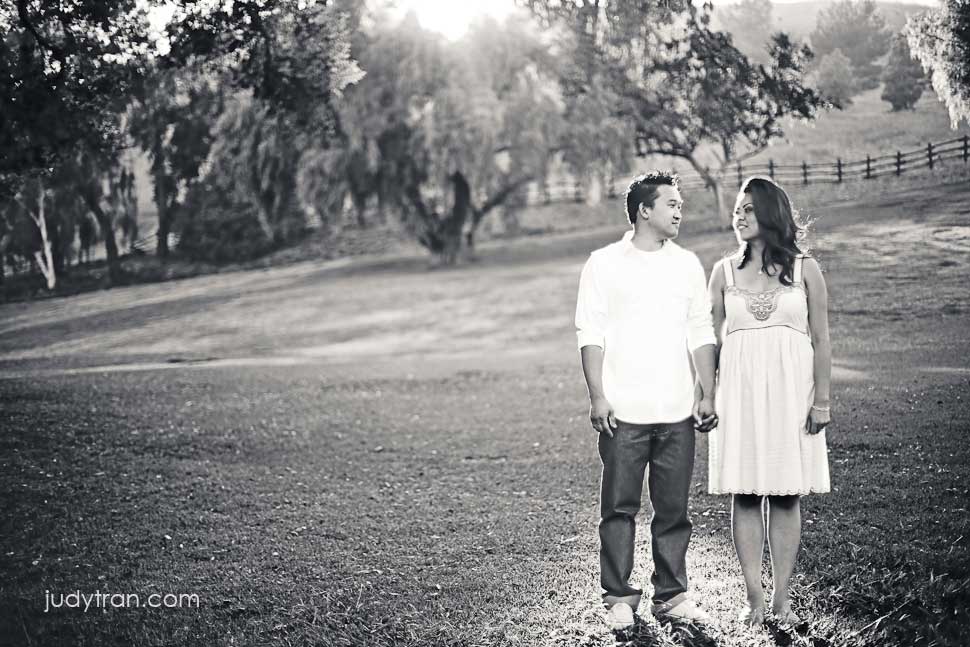 I love the lighting in the next two pictures!  I love shooting into the sun to create highlights and really cool solar flares!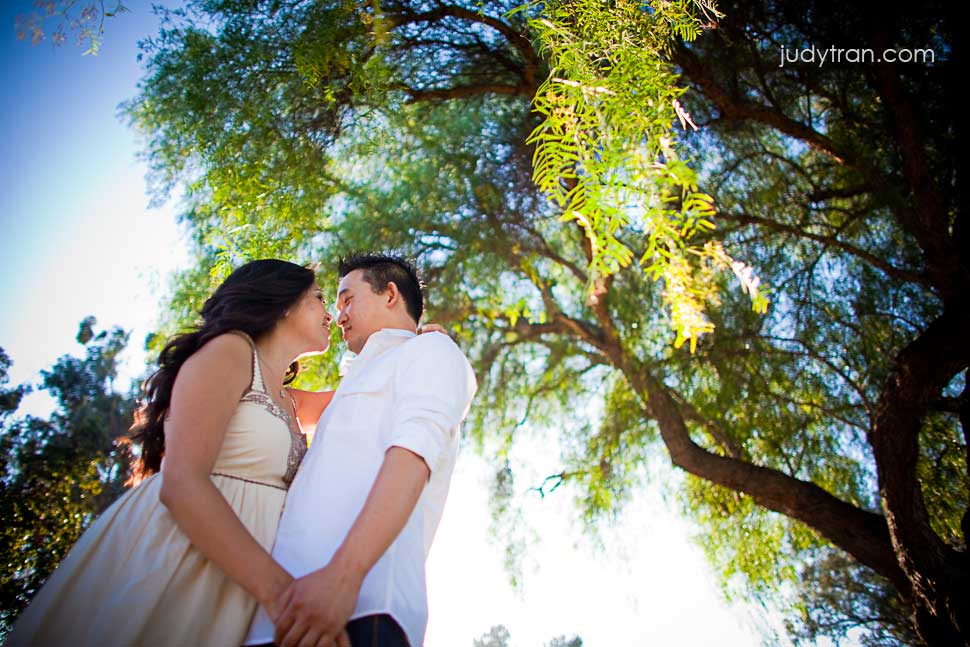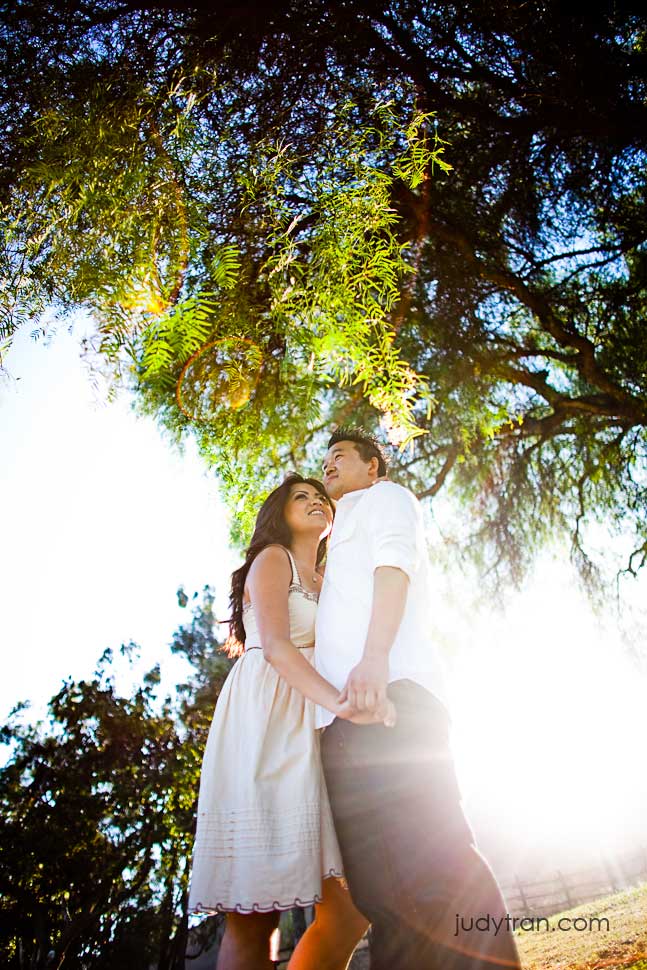 I love the dreamy look in this picture!!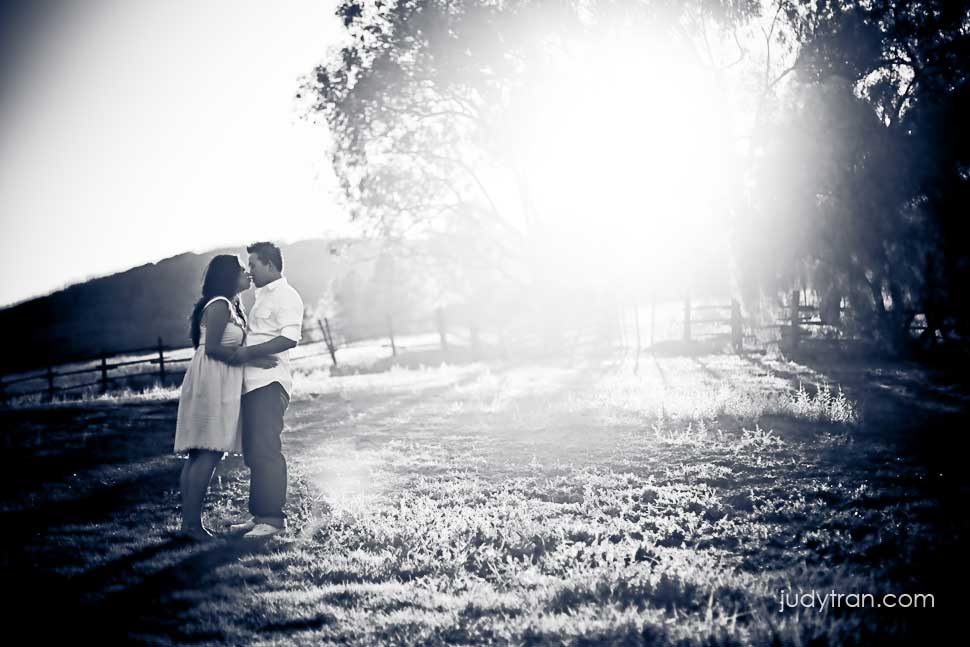 It's really cool hanging out with a co-work outside of work!  I learned so much about Jen and Sang as a couple.  BTW – these two have been together for about 14 years!!!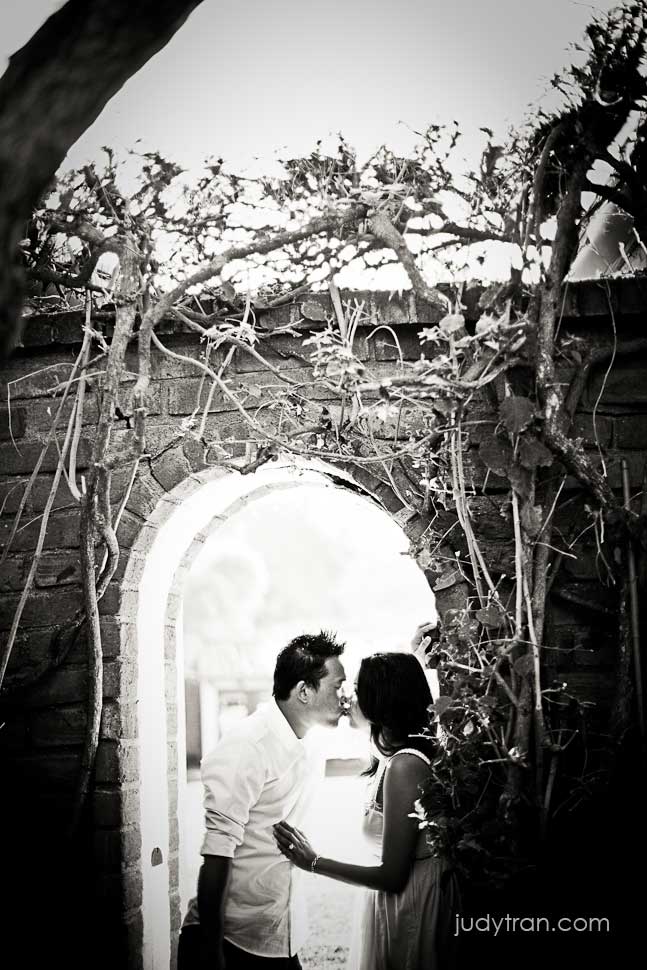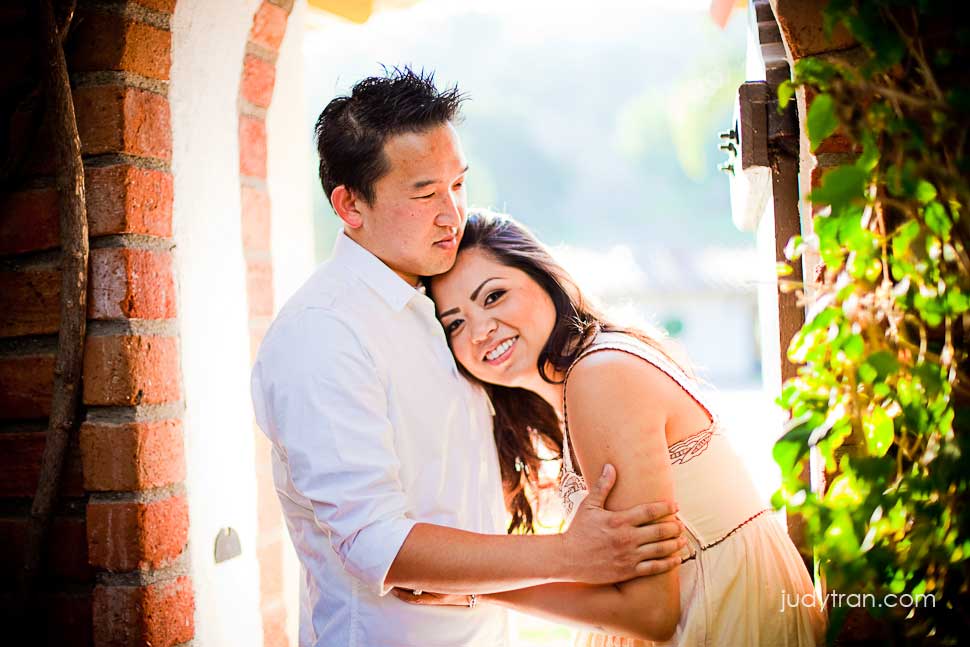 We all thought it was pretty interesting (weird to be exact) that there was a dry-looking flower plant growing in the middle of nowhere!  No really… there was a flower plant sitting in the middle of all the dry tall grass at Rancho Capistrano!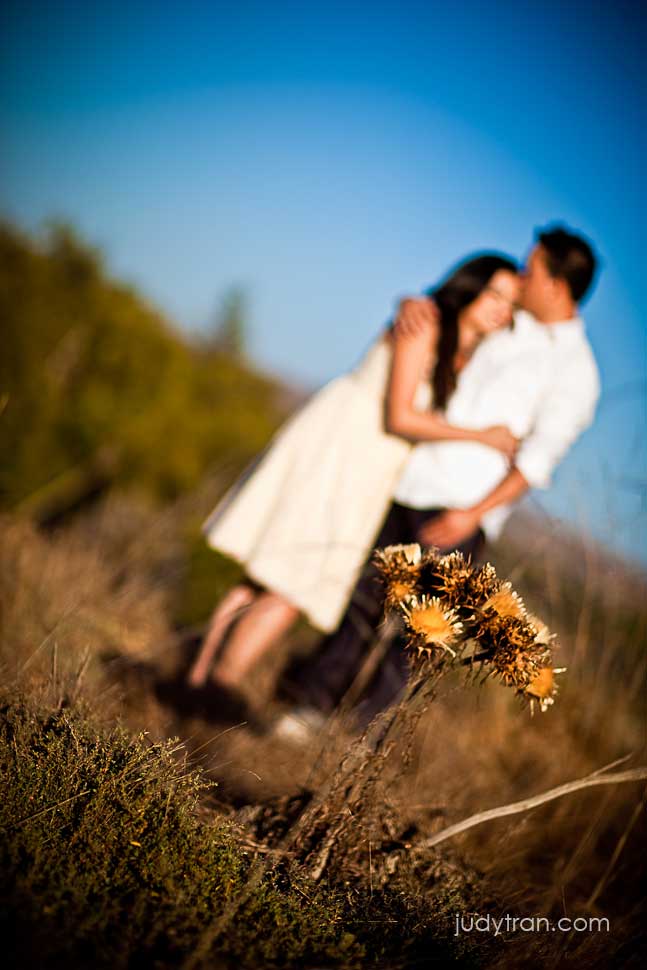 This is one of my favorite pictures…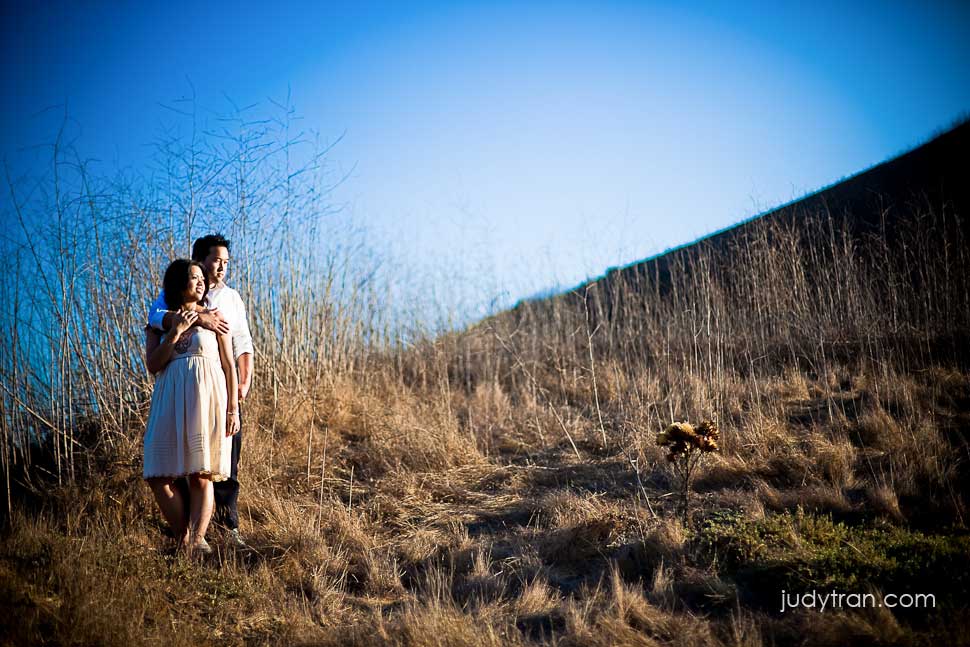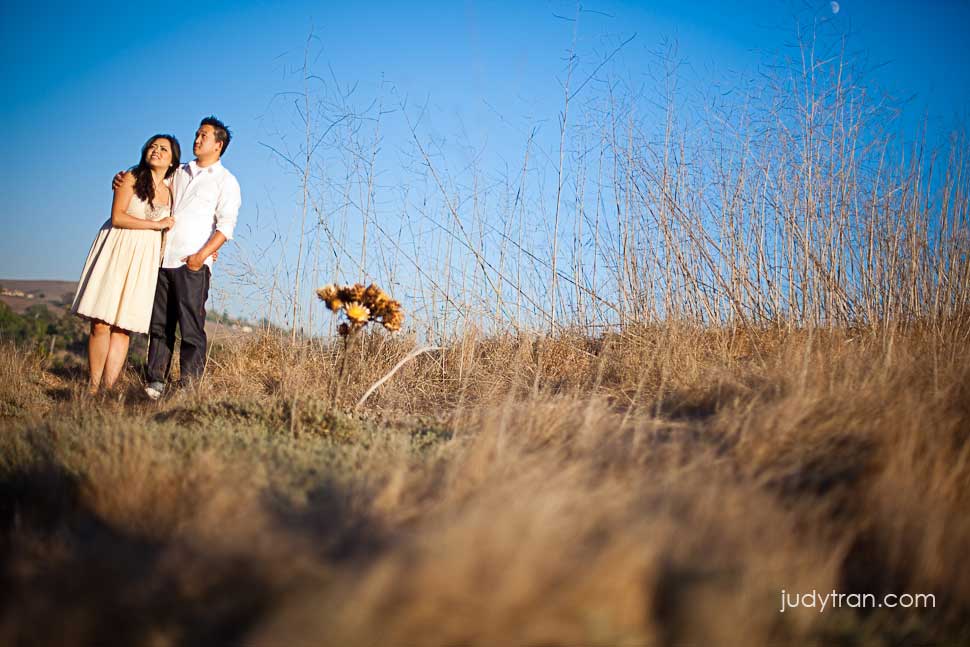 After Rancho Capistrano, we headed over to Table Rock in Laguna Beach for a beautiful sunset!  Engagement photography in Laguna Beach is amazing for scenic cliffs and beautiful sunsets.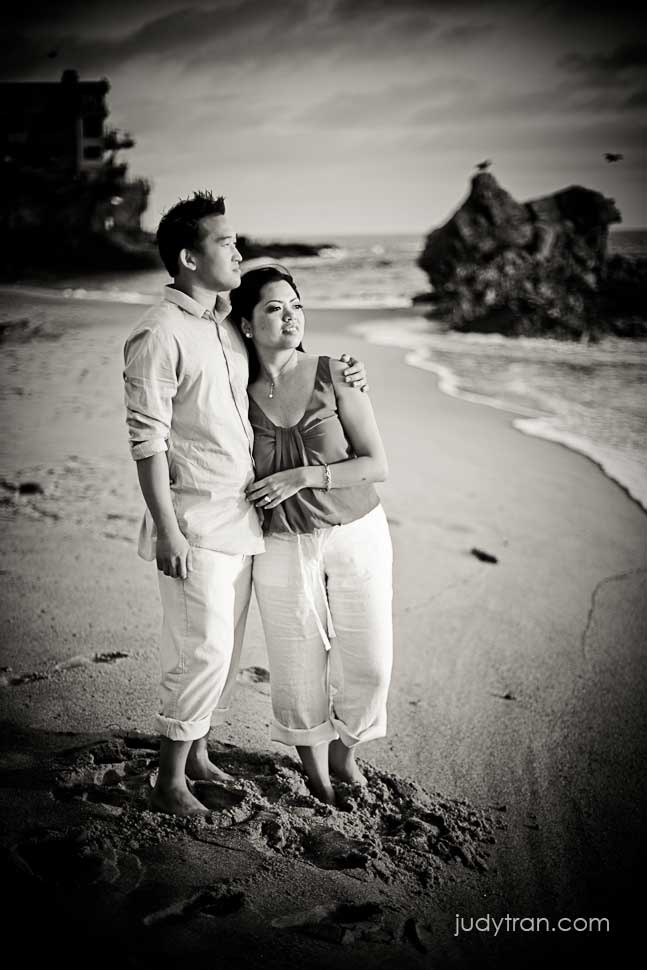 This is just sooooo romantic!!
As the sun was beginning to set, I was super stoked to capture the following…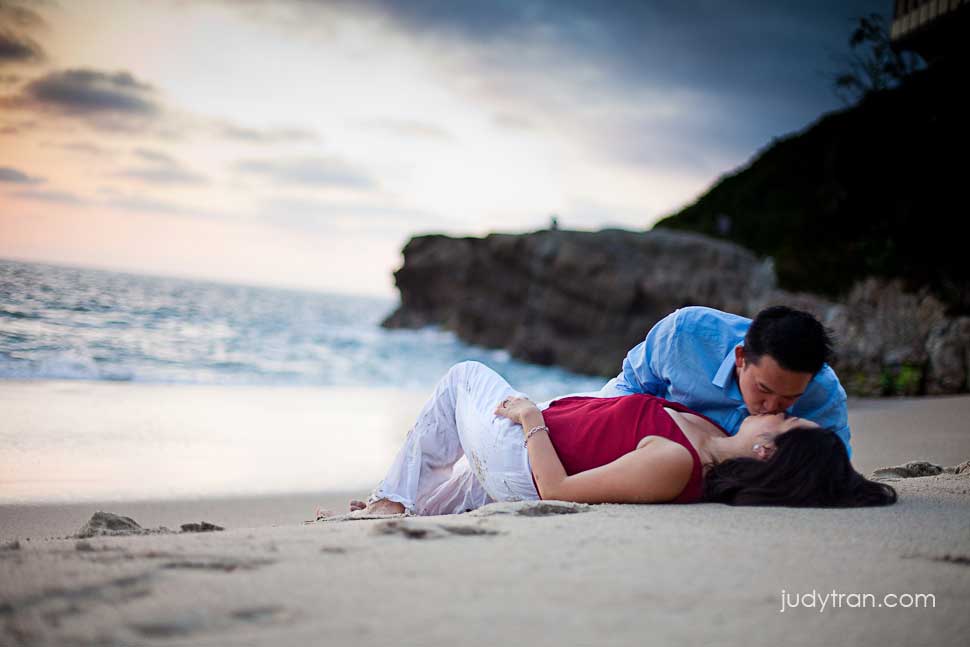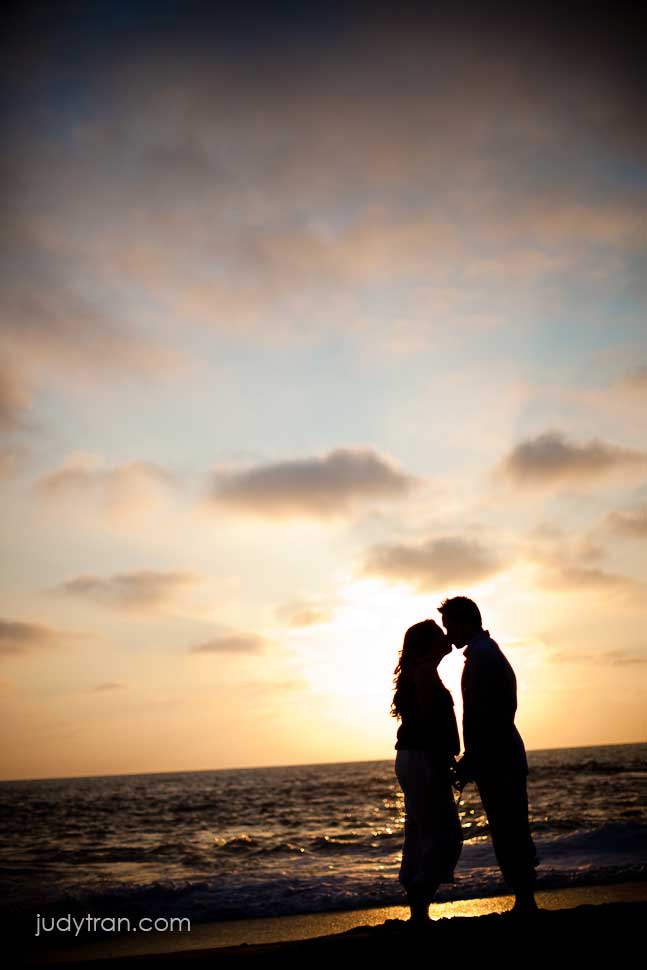 Was the water really that cold guys?!?!?  LOL … sorry!!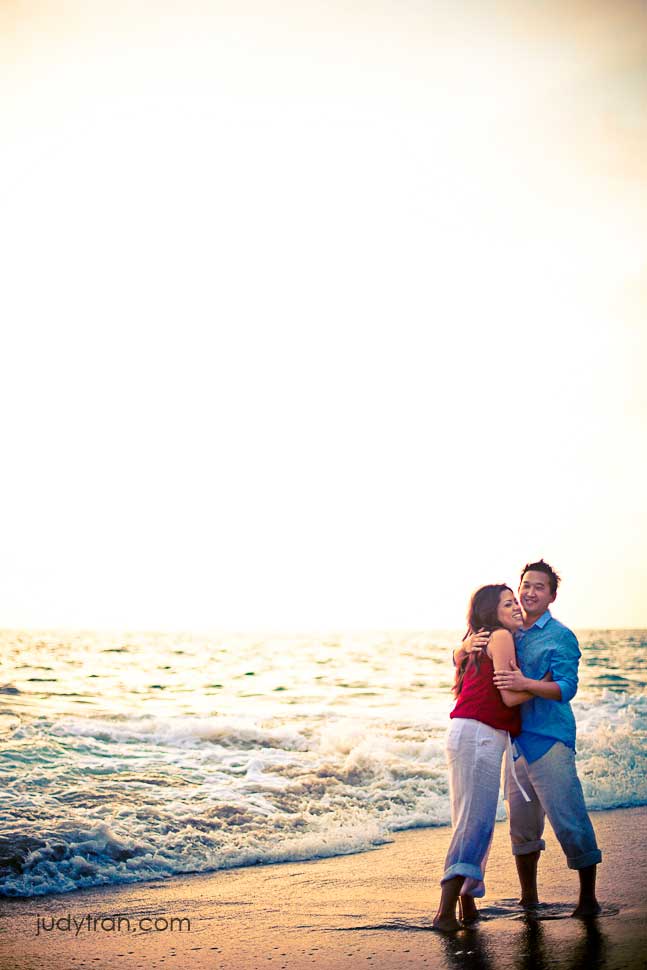 Check out this last image taken by Gavin (while I was holding the light and acting as a human light stand). AWESOME!!!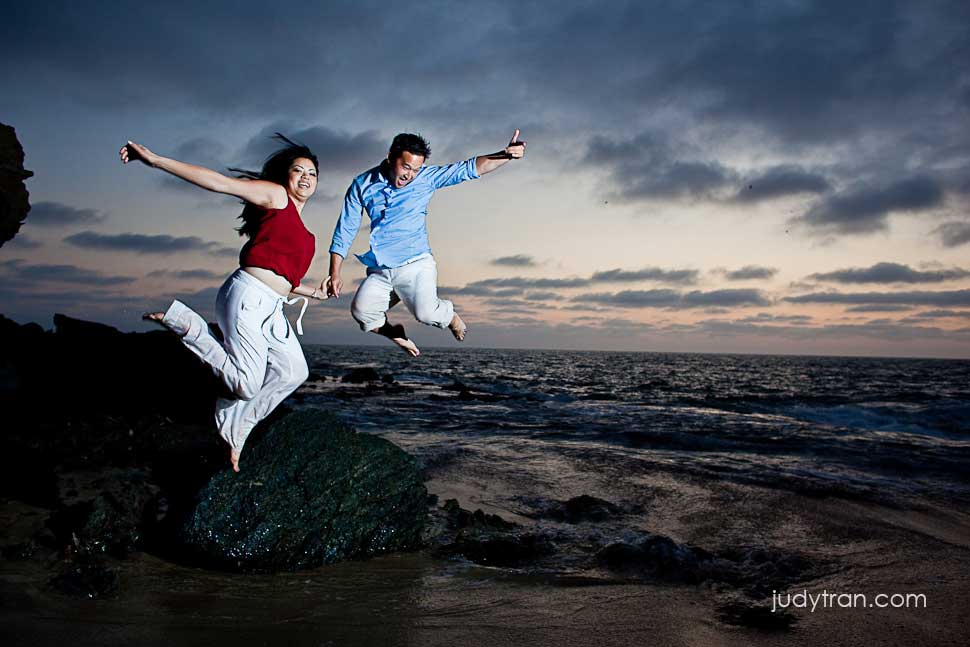 Of course… we had to do it too!!!  I handed Jen the flash and Gavin prep the camera settings for Sang.  I LOVE it!!!  LOL…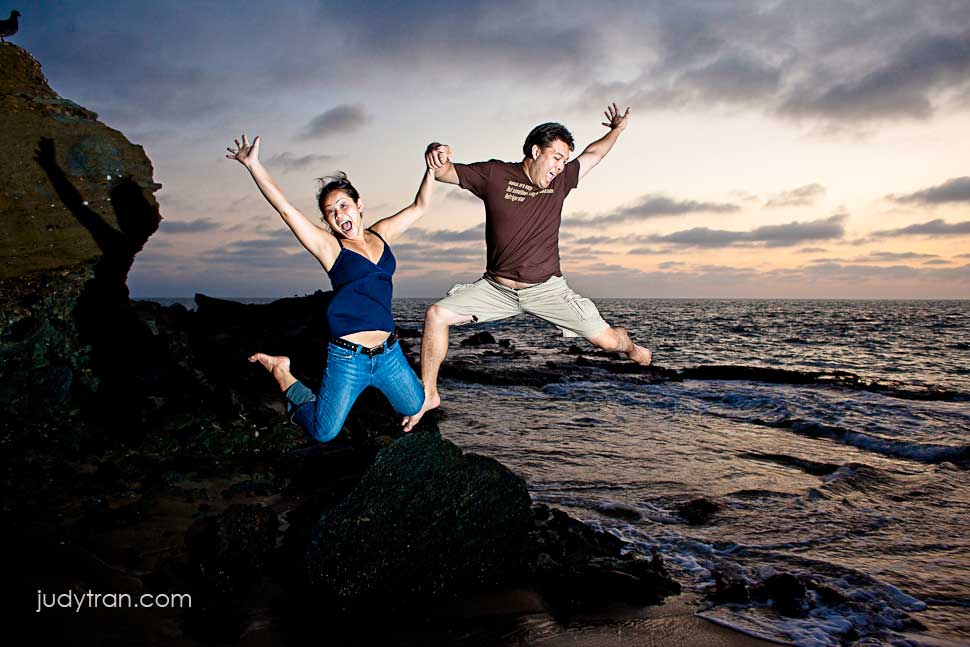 Thank you Jen and Sang for a wonderful time!  I had so much fun hanging out with you both!  I can't wait to shoot your big day!!!
BLOG UPDATE:  Here's the link to Jenn and Sang's wedding photography at Rancho Las Lomas