I absolutely love it when my couples think outside the box and put together a creative and unique Redondo Beach engagement photography session.
M & N wanted an engagement session that reflects their hobbies as well as incorporating their careers, yet not too cliche. And what did they come up with… a slew of contrasting ideas and scenarios:
a patient-doctor psycho-therapy session (N is a psychiatrist, but no, she's not his patient  😉 ). They actually met at a bar and hit it off instantly with their common interest in running marathons.
a "fancy" boxed wine dinner (with red solo cups) and Ralph's rotisserie chicken.
and lastly, my favorite… snowboarding at the beach, in the sand!! I guess that's what [we] Californians have to do in a severe drought right?  Haha
Engagement Photos in their Home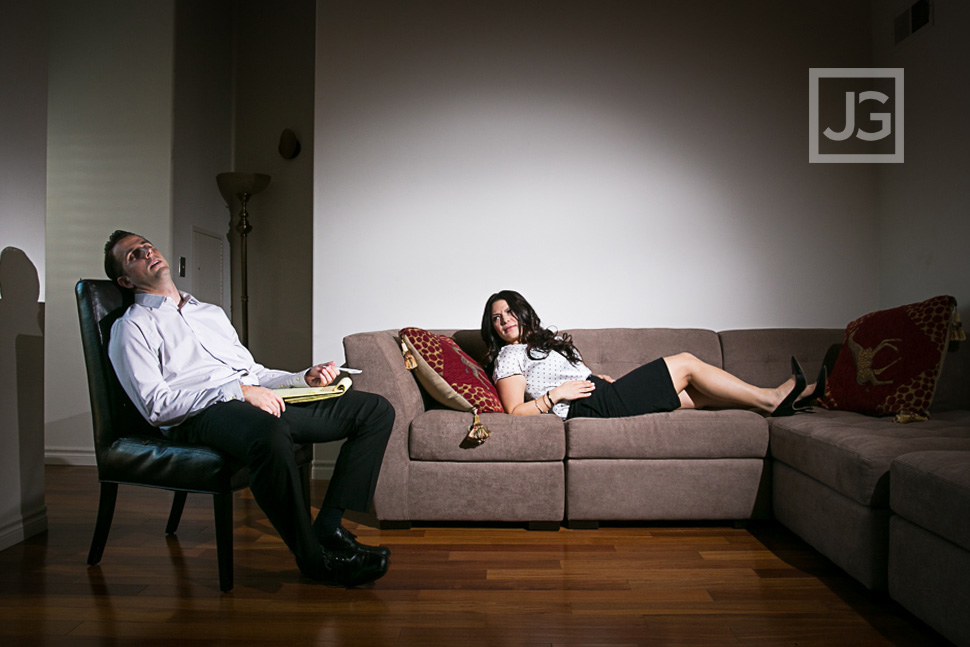 M went on and on and on telling her therapist about her day only to find out he was sleeping the whole time. HA!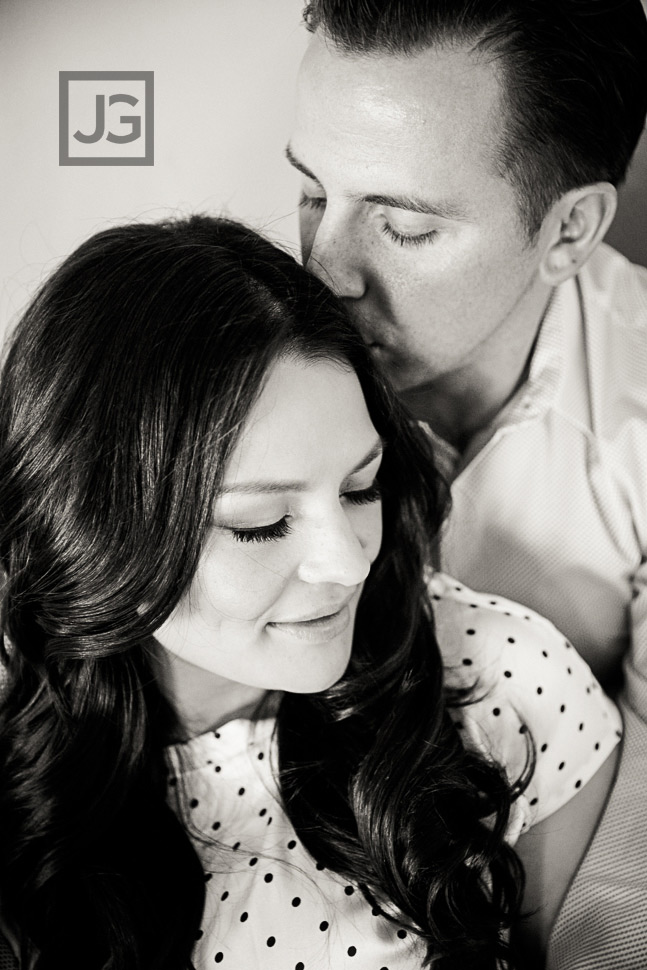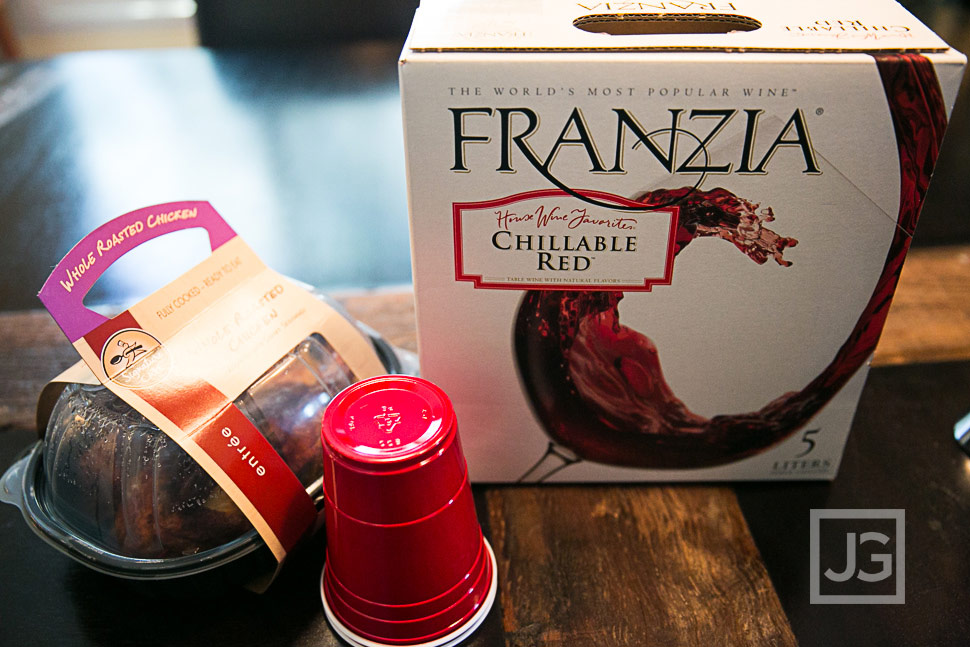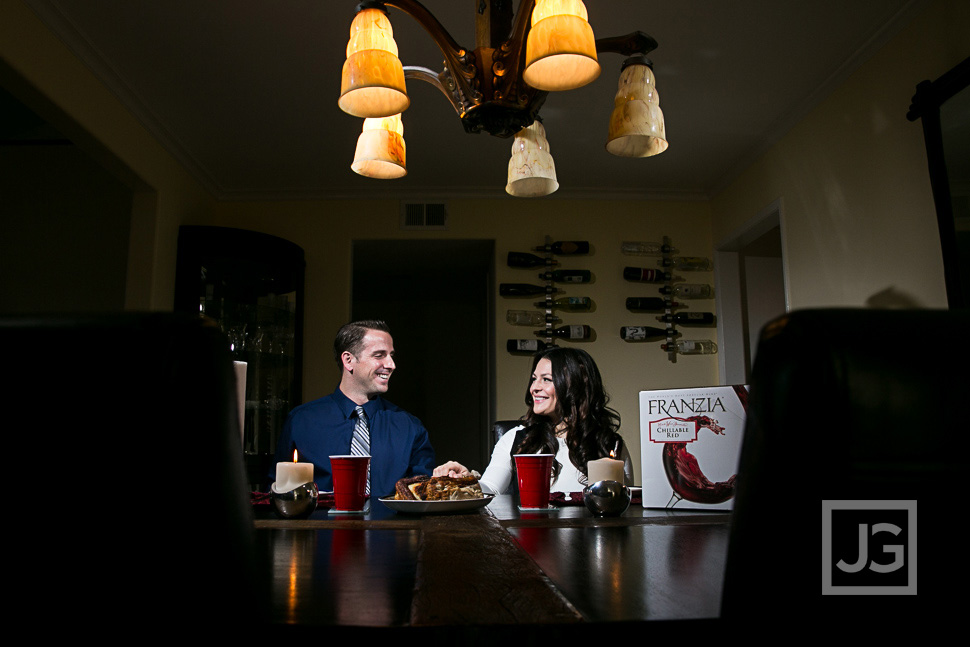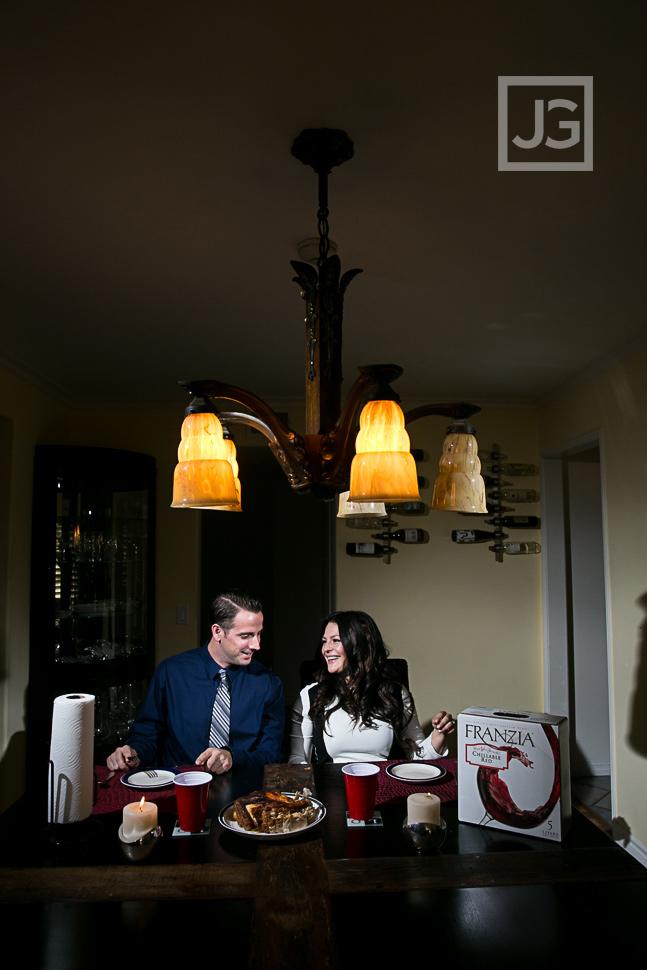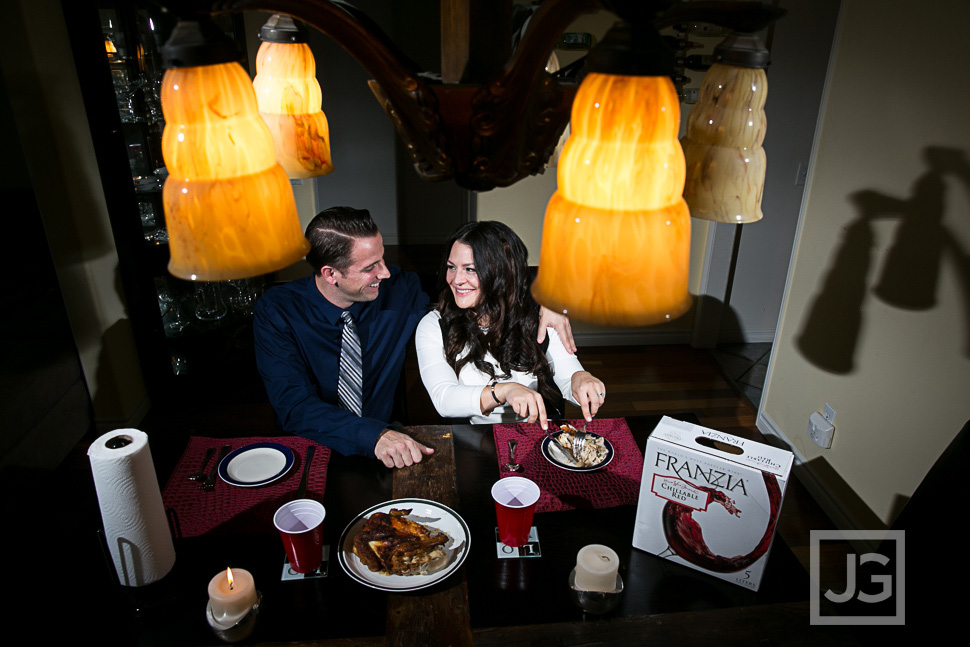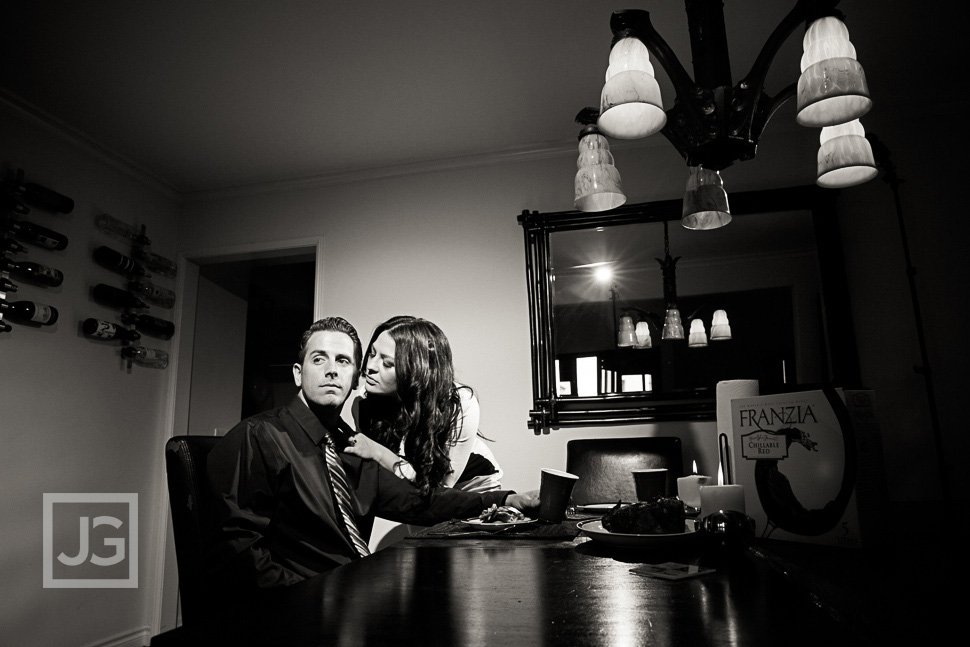 Engagement Photos at Redondo Beach
Yeah… I think these guys are at the wrong place!! But we still had a lot of fun!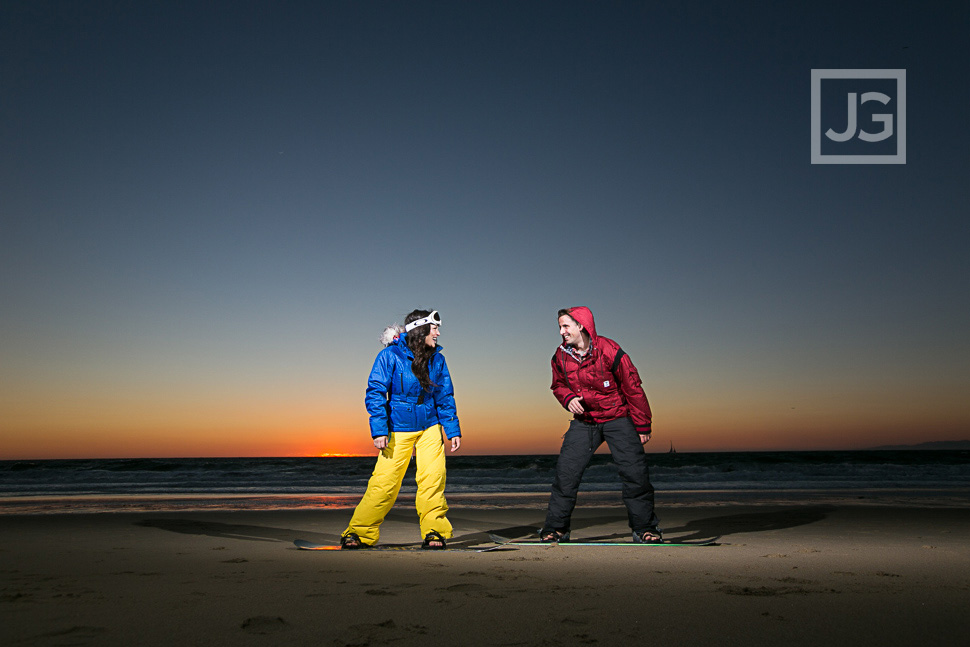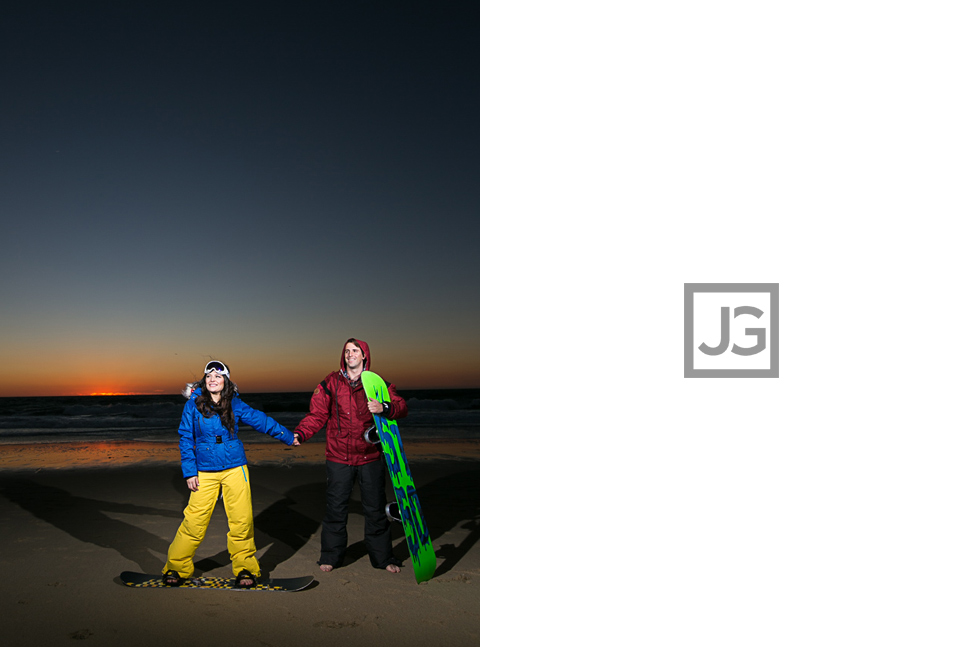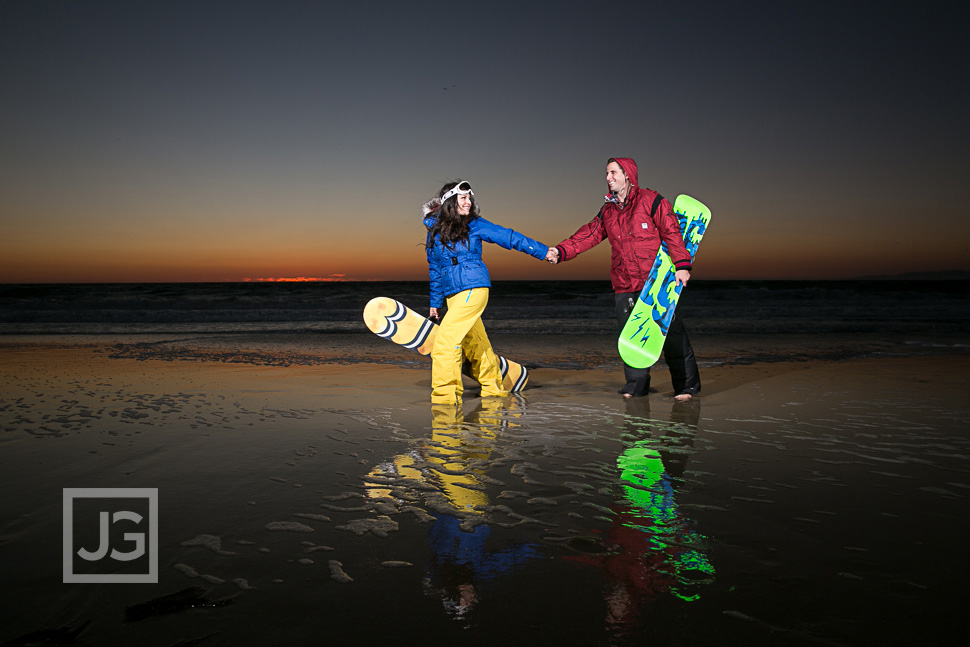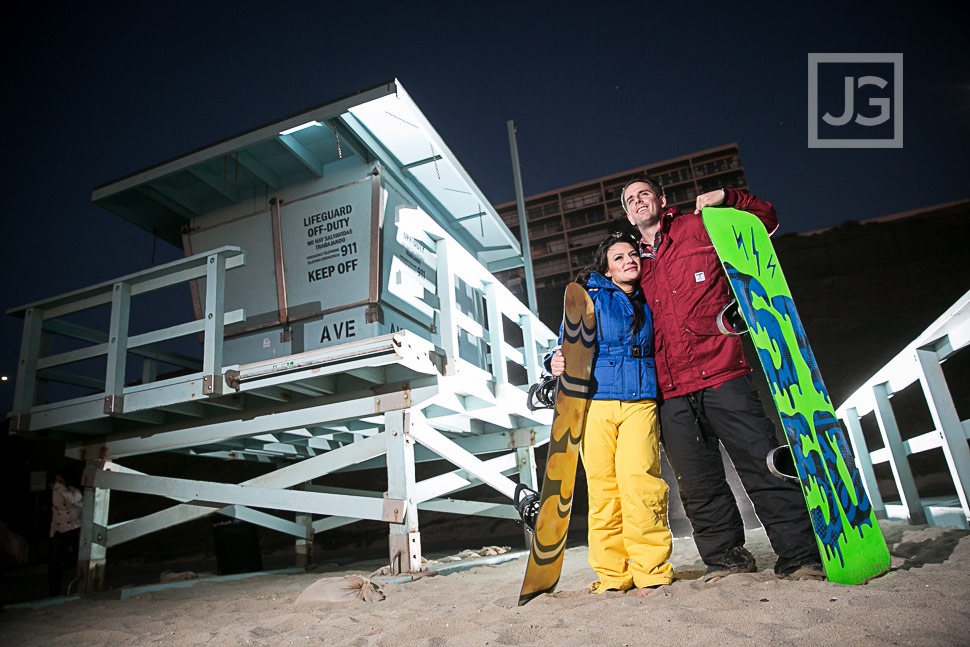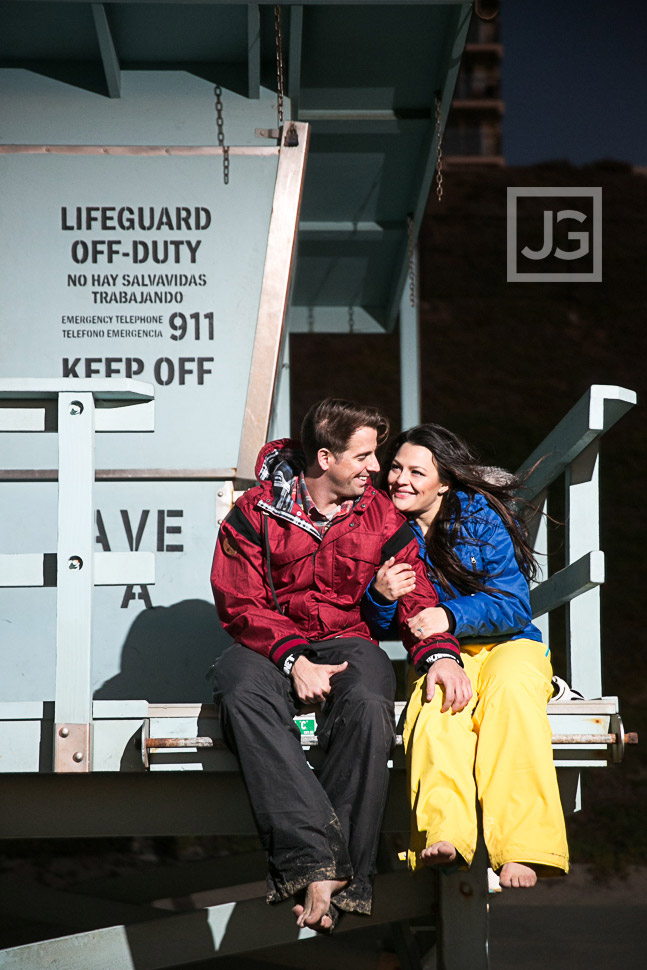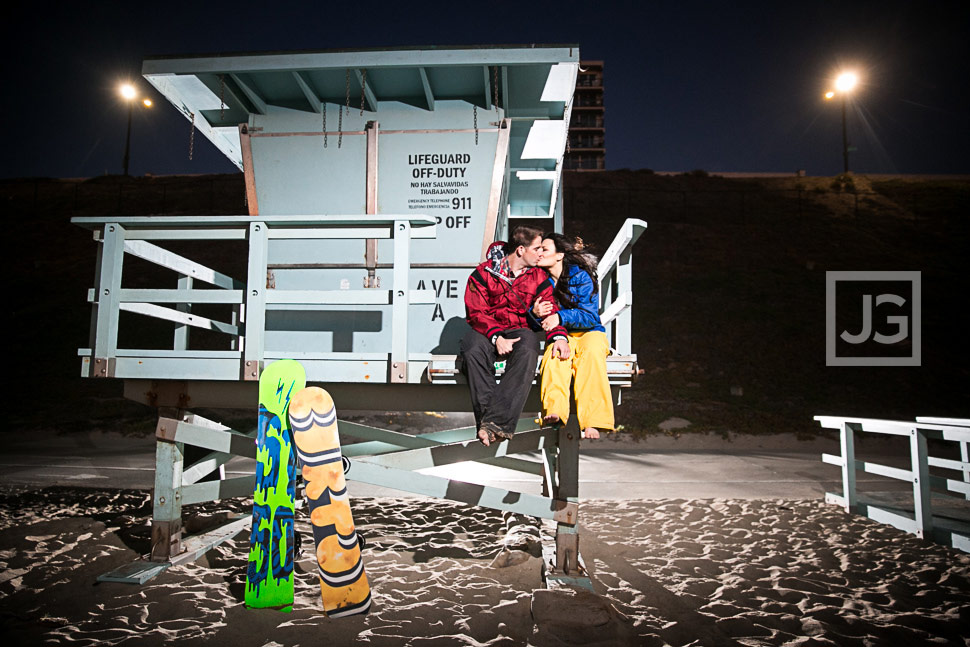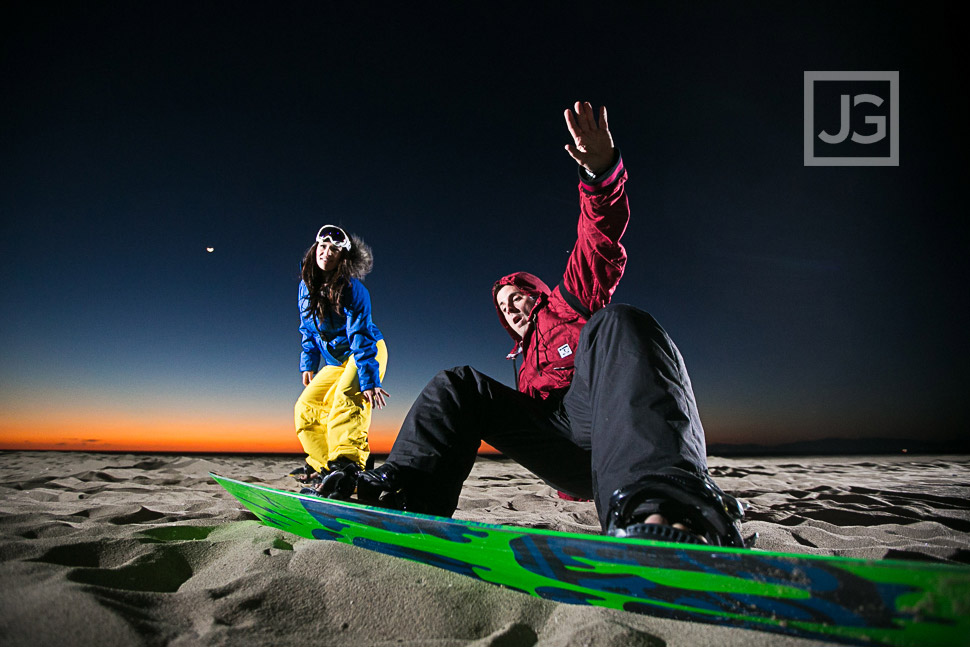 So romantic!! I love the moon in the back!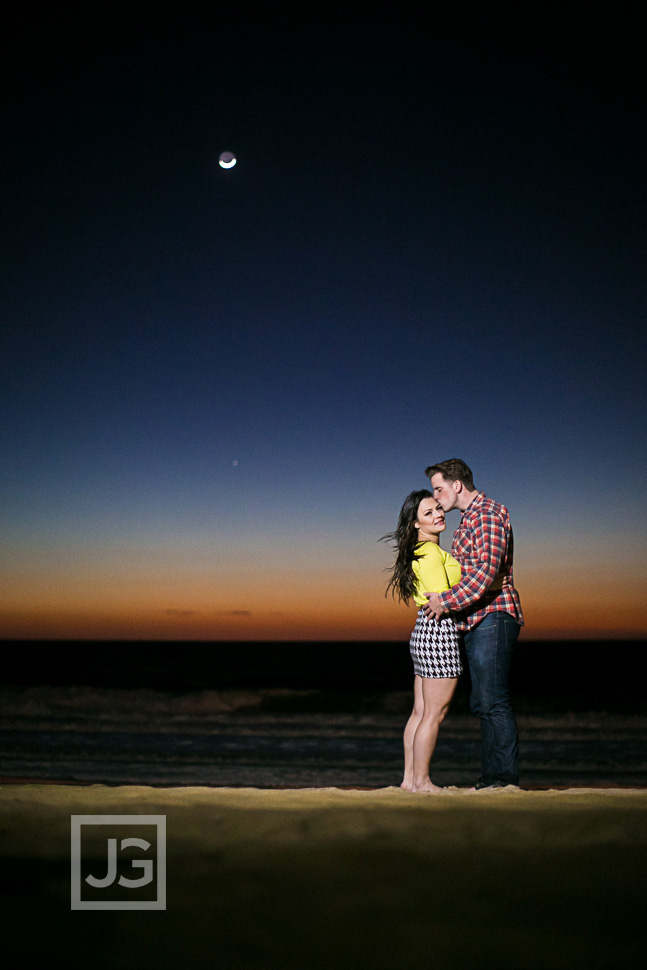 This article showcases Redondo Beach engagement photography (Los Angeles County) that took place at their home (for some custom and unique personal requests) and at Redondo Beach. We did snowboards on the sand, which offers a nice break from the usual engagement photos. We love it when couples have unique requests that reflect their own personal lives. It feels good being able to take photos that show our couples as they are and want to be seen. We want it to be them!
For more examples of engagement photos in Los Angeles, make sure to look at the rest of our blog. We have shot extensively in Los Angeles County and along most of the beautiful beaches that grace the Southern California coast. We also have our recent work posted on our Instagram account, which shows the current stuff we are creating. For example, here's an engagement photo session at Santa Monica Beach with the sunset: