I absolutely love it when my couples think outside the box and put together a creative and unique engagement session.
M & N wanted an engagement session that reflects their hobbies as well as incorporating their careers, yet not too cliche.   And what did they come up with… a slew of contrasting ideas and scenarios:
a patient-doctor psycho-therapy session (N is a psychiatrist, but no, she's not his patient  😉 ). They actually met at a bar and hit it off instantly with their common interest in running marathons.
a "fancy" boxed wine dinner (with red solo cups) and Ralph's rotisserie chicken.
and lastly, my favorite… snowboarding at the beach, in the sand!! I guess that's what [we] Californians have to do in a severe drought right?  Haha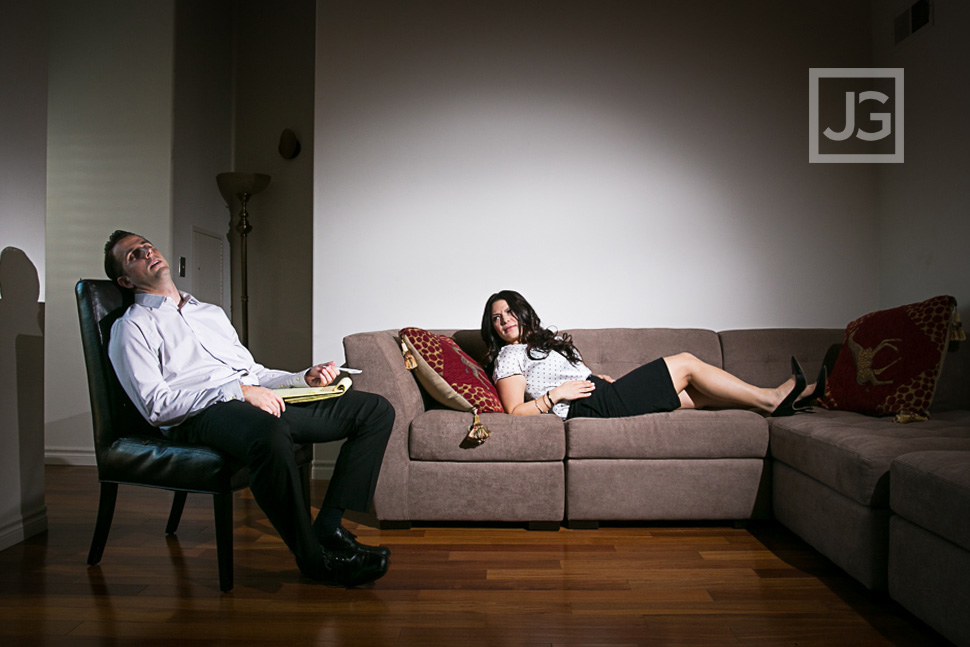 M went on and on and on telling her therapist about her day only to find out he was sleeping the whole time. HA!
Yeah… I think these guys are at the wrong place!! But we still had a lot of fun!
So romantic!! I love the moon in the back!