It's interesting how we meet people during different times in our lives and we somehow always cross paths again… on their wedding day!! Angelic was Gavin's first model shoot, ever!It's funny how Angelic and I also have so many common friends in that we both were in the Miss LA Chinatown Pageant. I 20 years old and about 20 pounds lighter of course!! hahaaha =) Unfortunately, I only made it to semi-finalist but I have to say it was definitely a wonderful experience. Being in the pageant (in 2004) has really helped me blossom as a professional and to take pride in my heritage and origin. Angelic, on the other hand was crowned 3rd princess and working actively (with her court) to serve as an "Asian-American Ambassador". So continue to see our USC engagement photography session with them!
Angelic and Mike are a fun and sweet couple!! They knew of each other in high school but never really hung out until they reconnected in college at a mutual friend's house party. Ever since then, they dated and even went to USC's Marshall School of Business. In the last blog, you saw Lisa and Koichi's engagement session at UCLA, so it's only fair that I show USC some love as well!! I actually applied to USC Pharmacy School a few years back, but it didn't work out so here I am!! =)
For their engagement session, Angelic and Mike wanted a city and modern feel to the pictures. There's no better place to photograph than in Downtown Los Angeles itself. I LOVE that she brought along the balloons as props. I also love love LOVE the red dress!!
Here's one of my favorite pictures!!
Downtown Los Angeles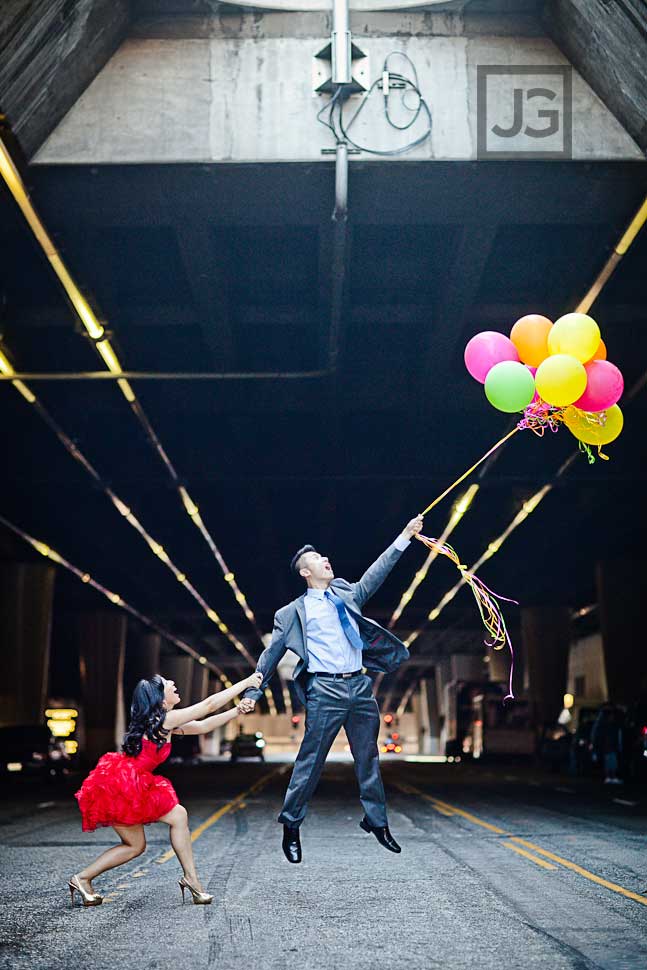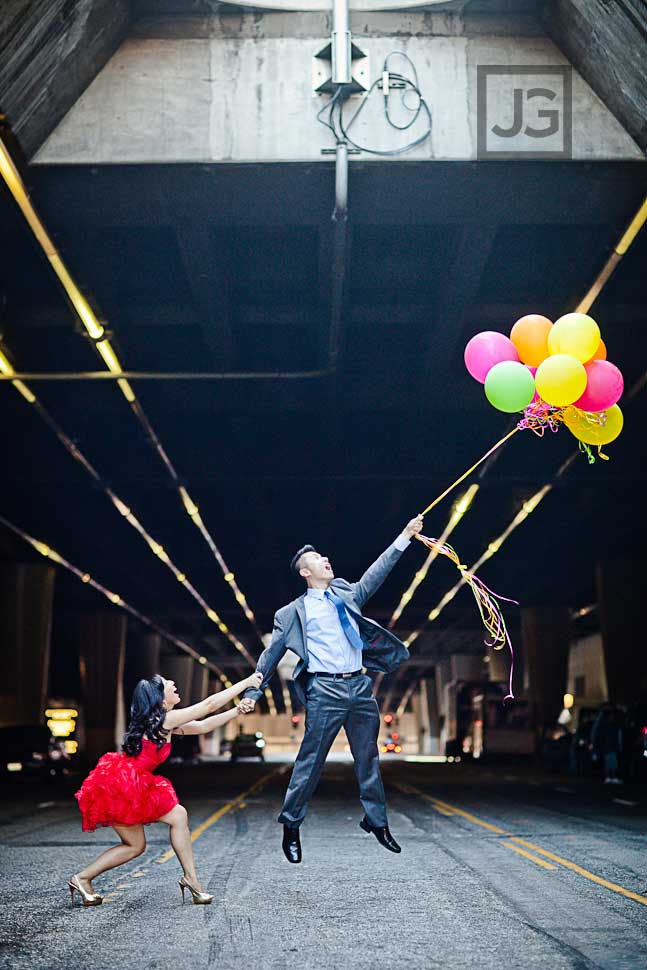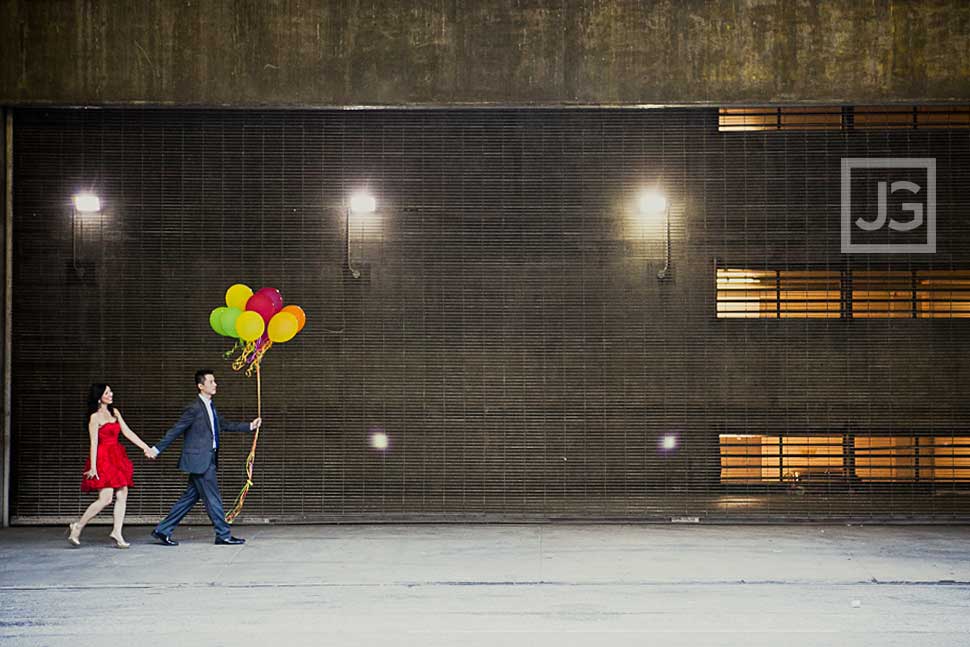 The Walt Disney Concert Hall is great for engagement pictures around 4pm-ish. It's definitely a photographer's playground. No reflectors need here… the sun reflecting off the surfaces of the building creates awesome lighting. And how fun is an engagement session with balloons?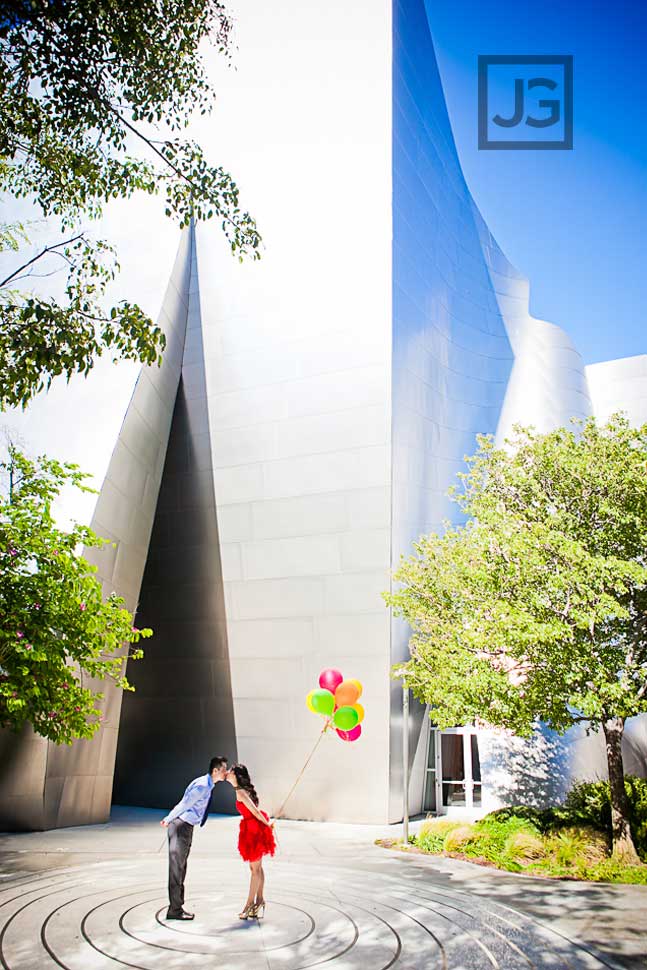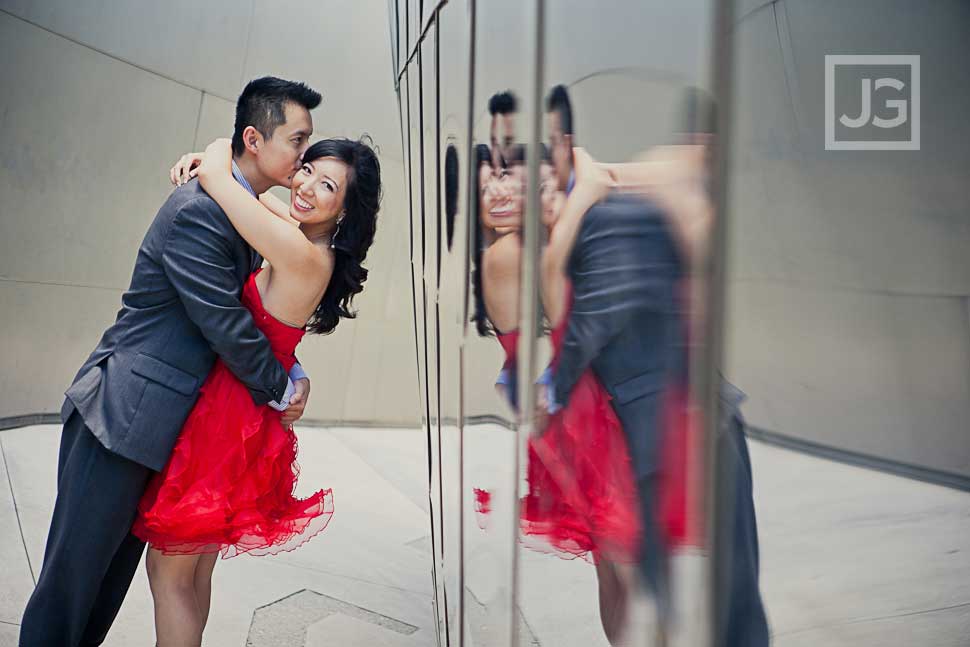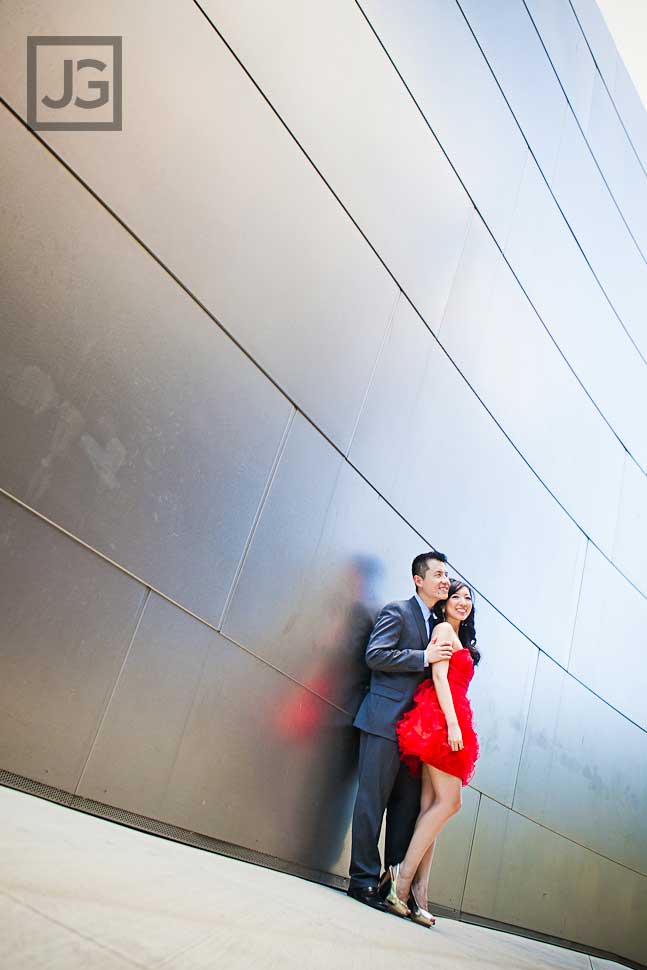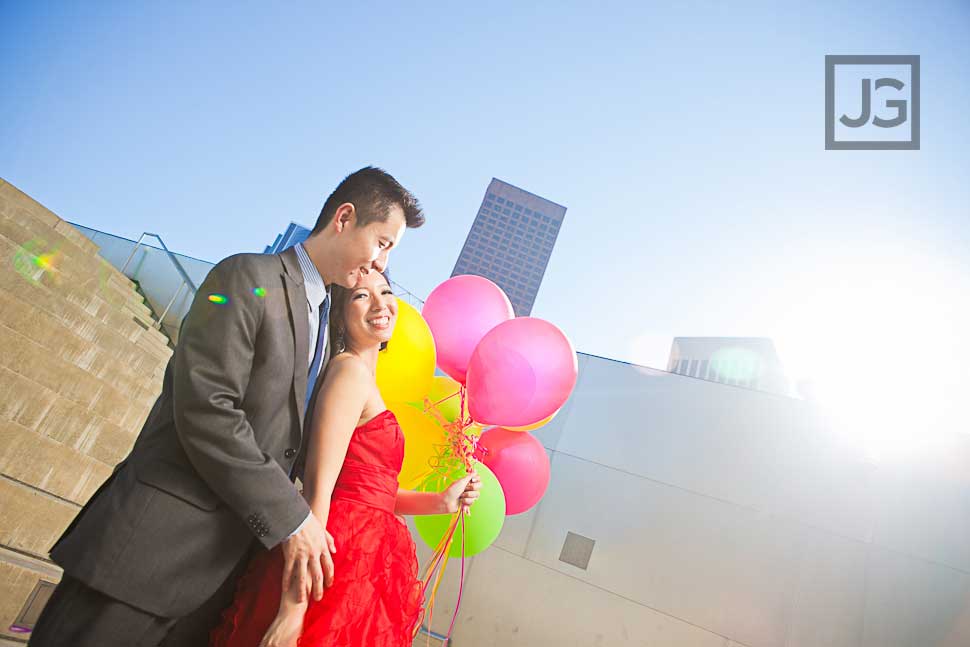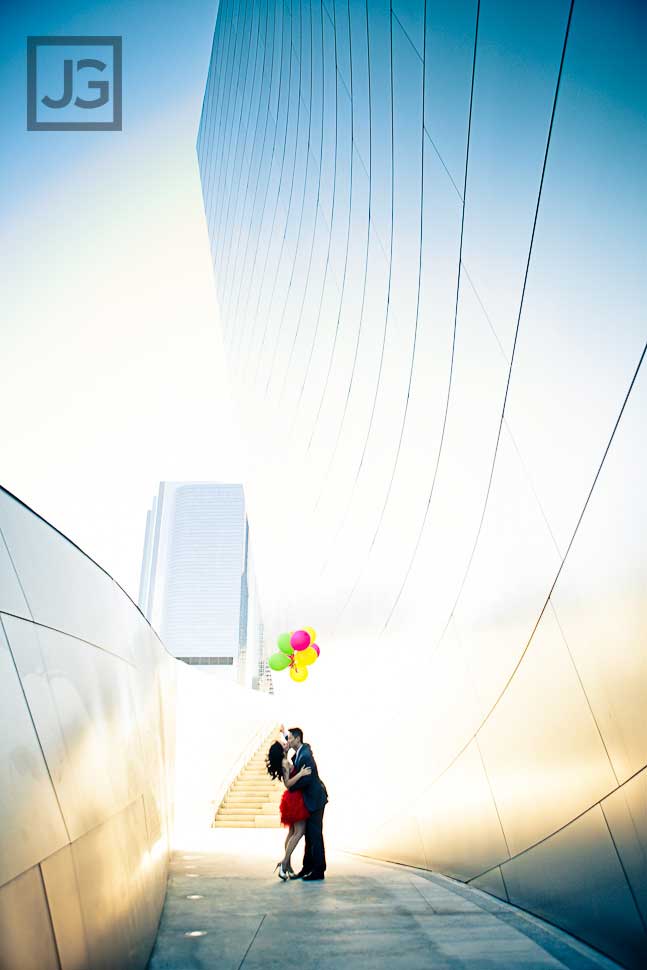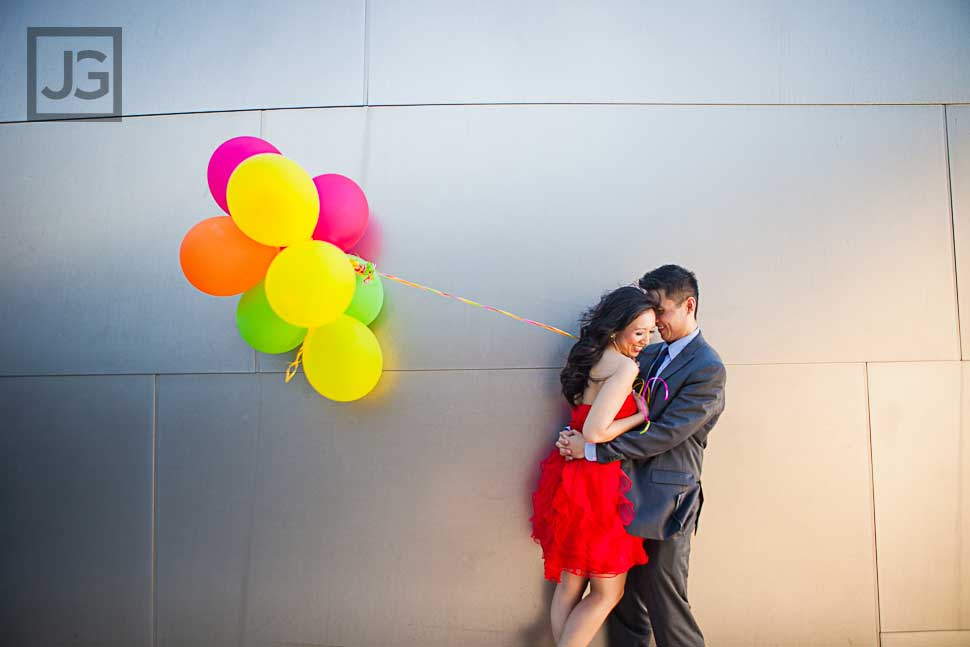 Union Station Engagement Photos
After photos at The Walt Disney Concert Hall, we headed over to the Union Station.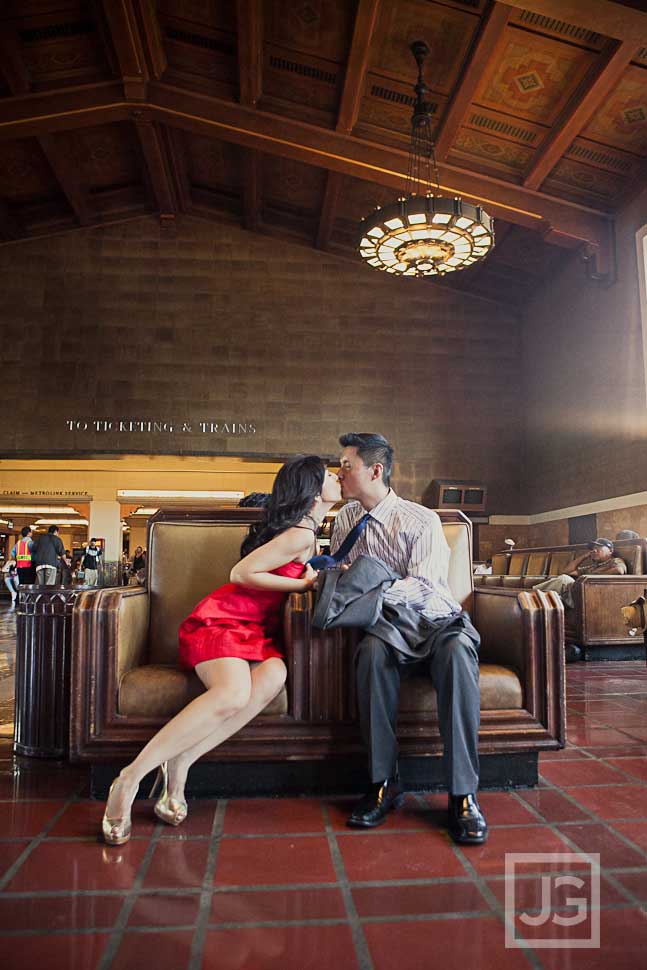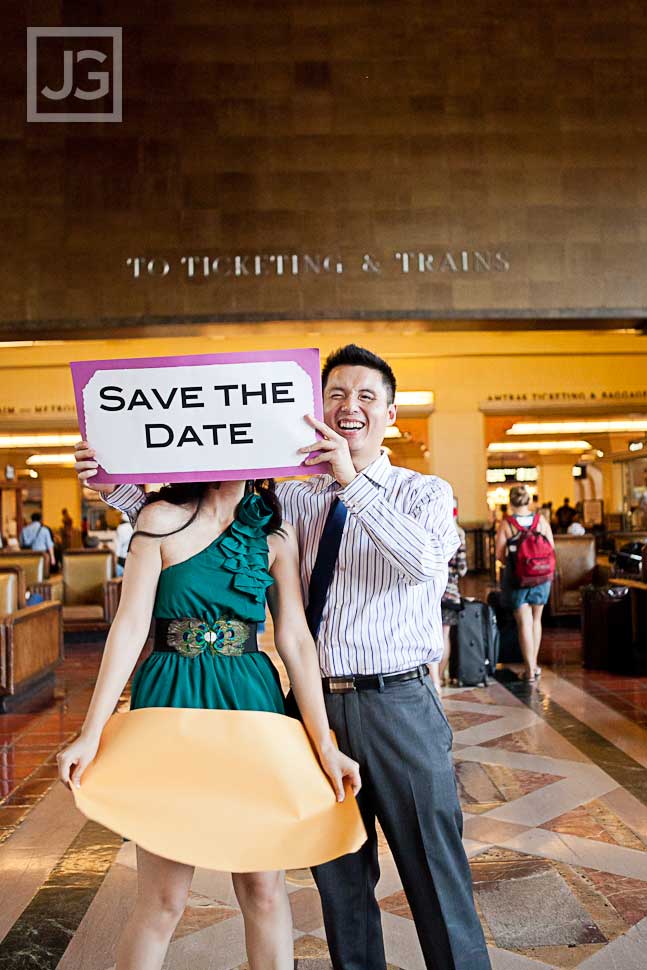 Angelic got a little carried away!! LOL So cute!! I love this picture too!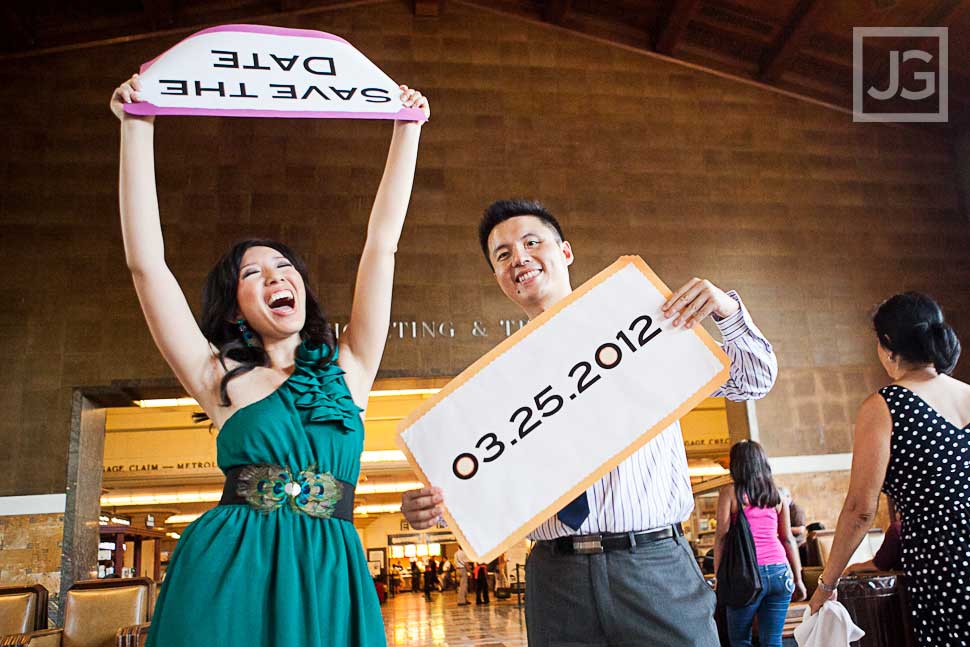 Save. the. date!!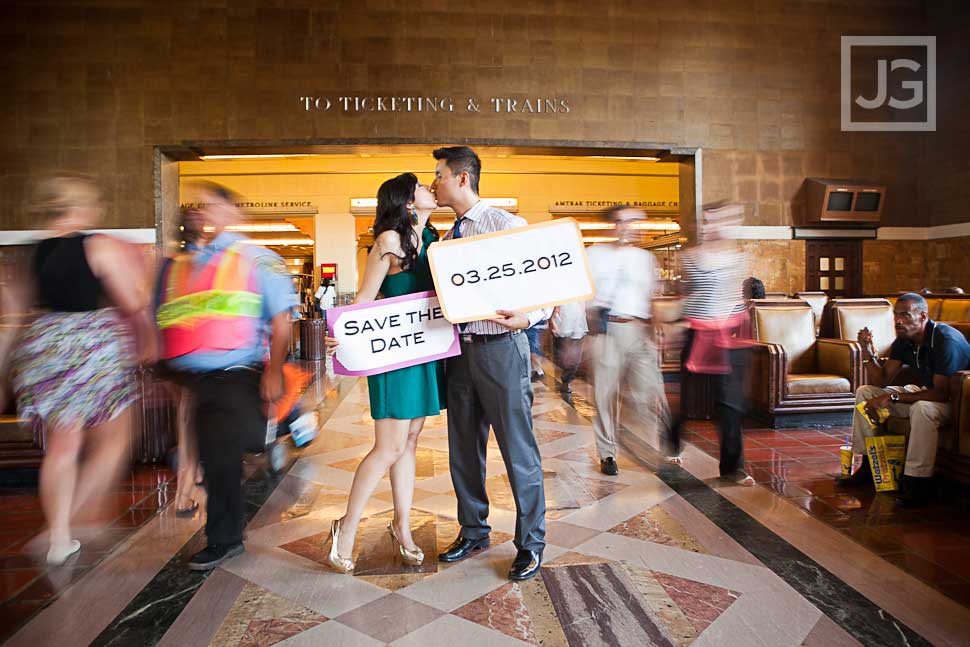 All her dresses are so cute!!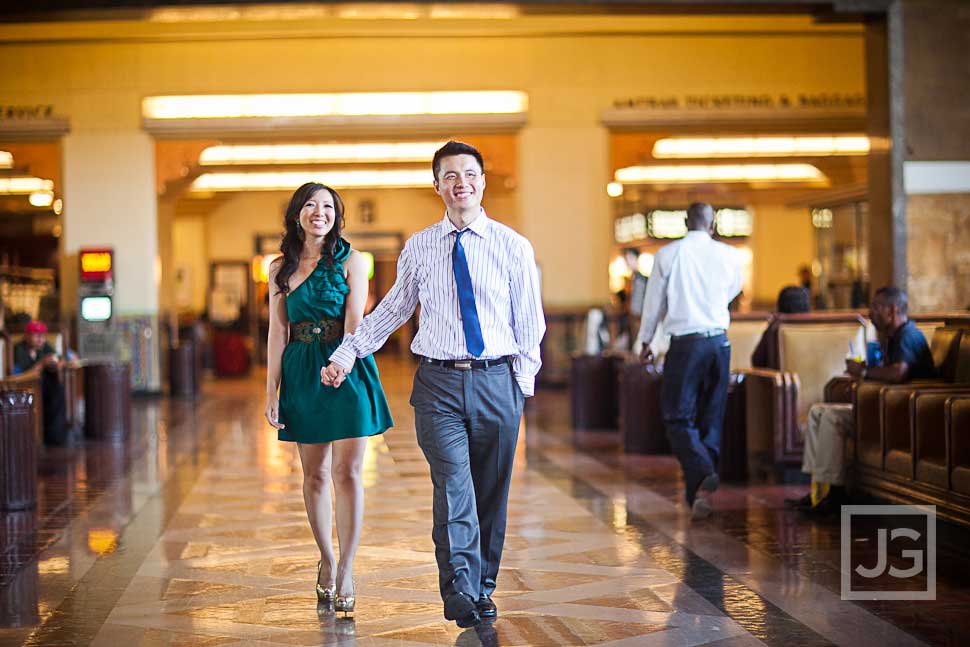 USC Marshall School of Business
We then made our way to USC Marshall School of Business… a big part of their lives. USC's campus is not as big as UCLA, but it is definitely just as beautiful.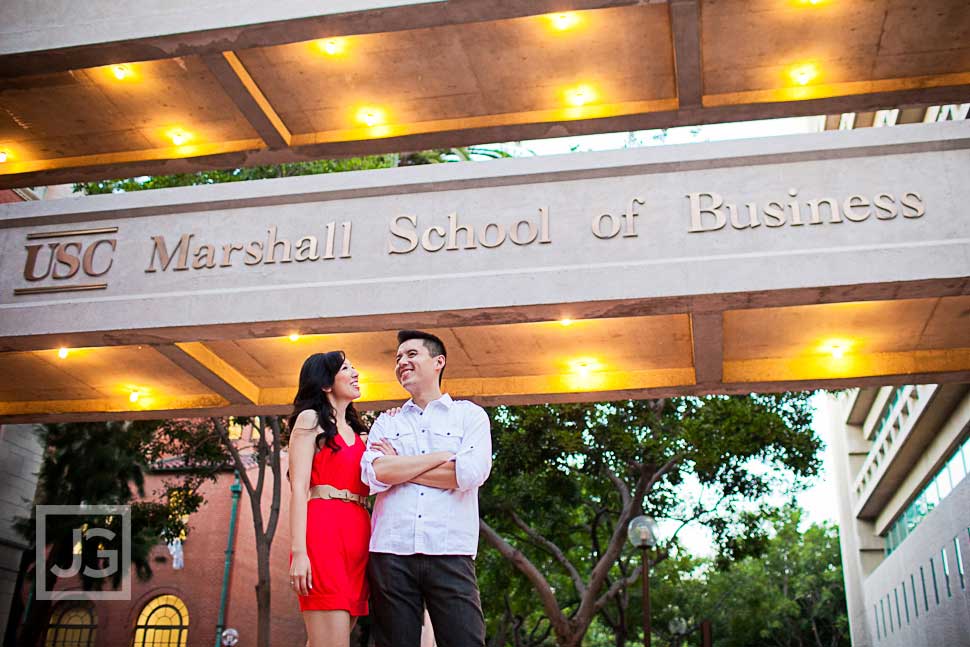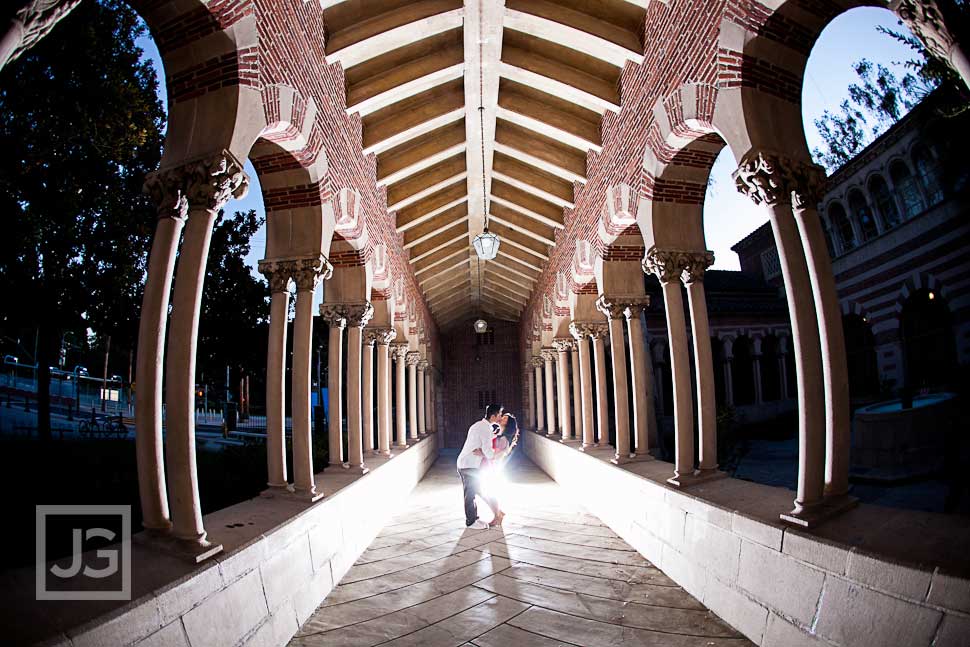 I love the way they hold each other.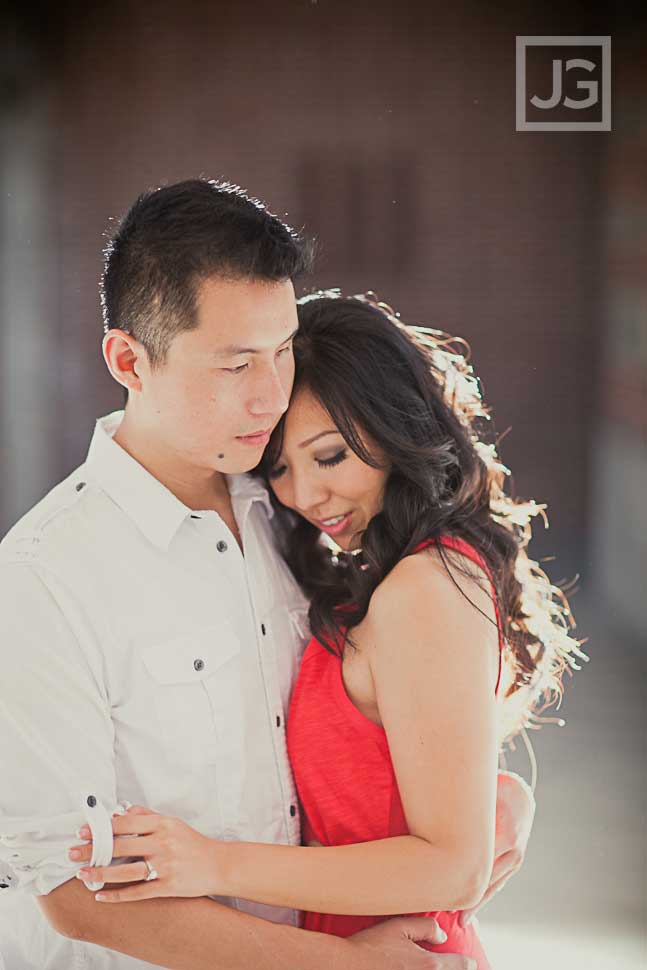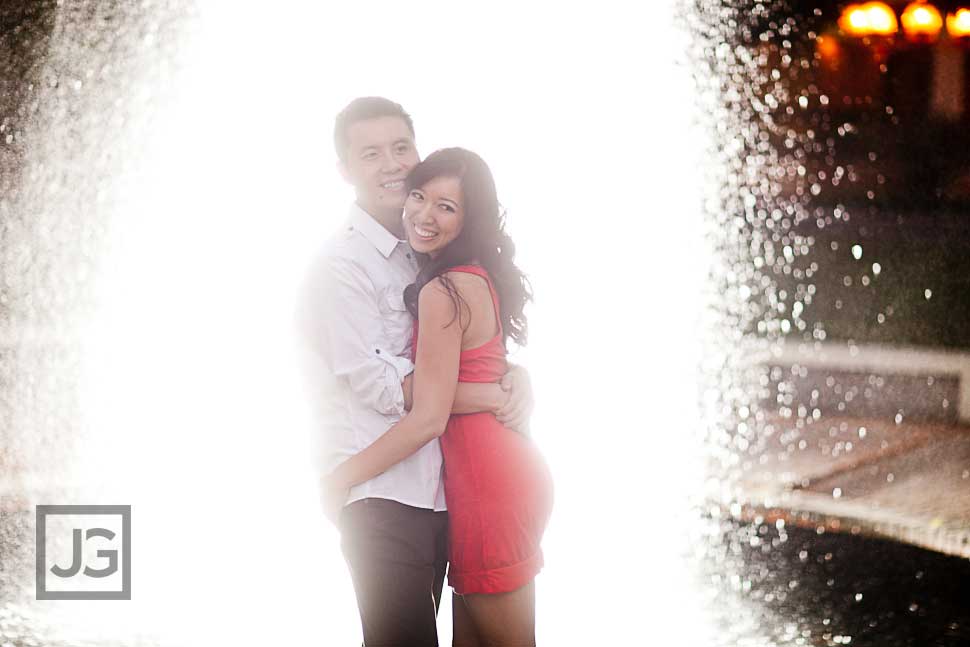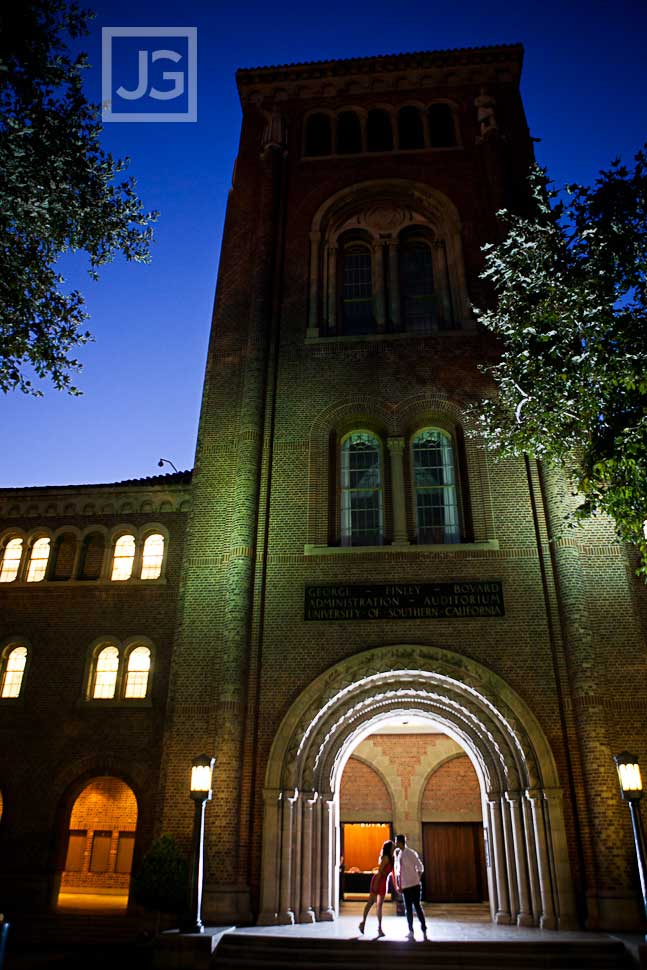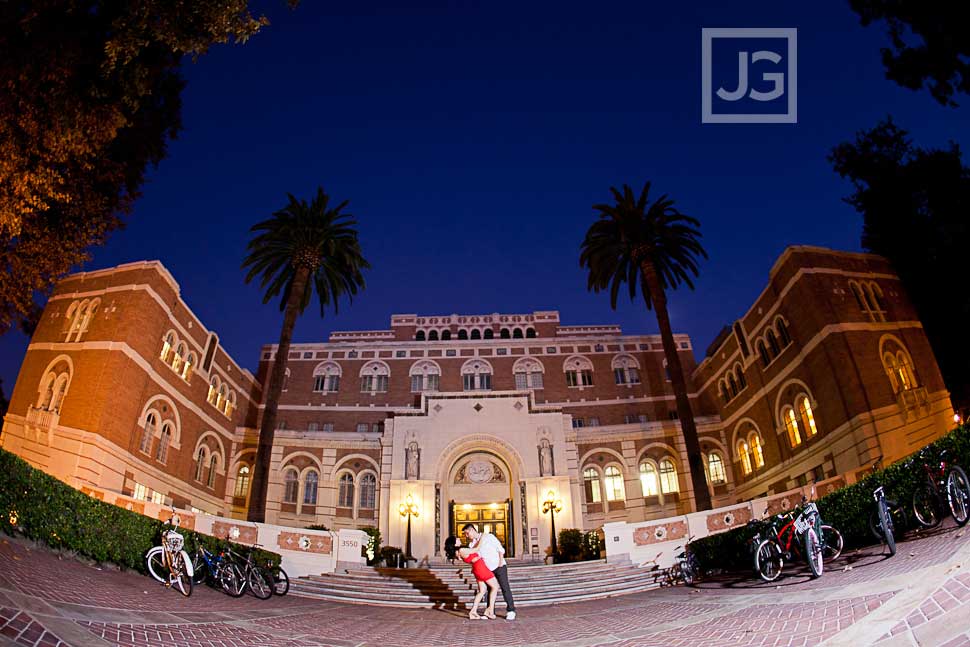 Back to Downtown LA
And we finally ended the engagement session back at Downtown Los Angeles.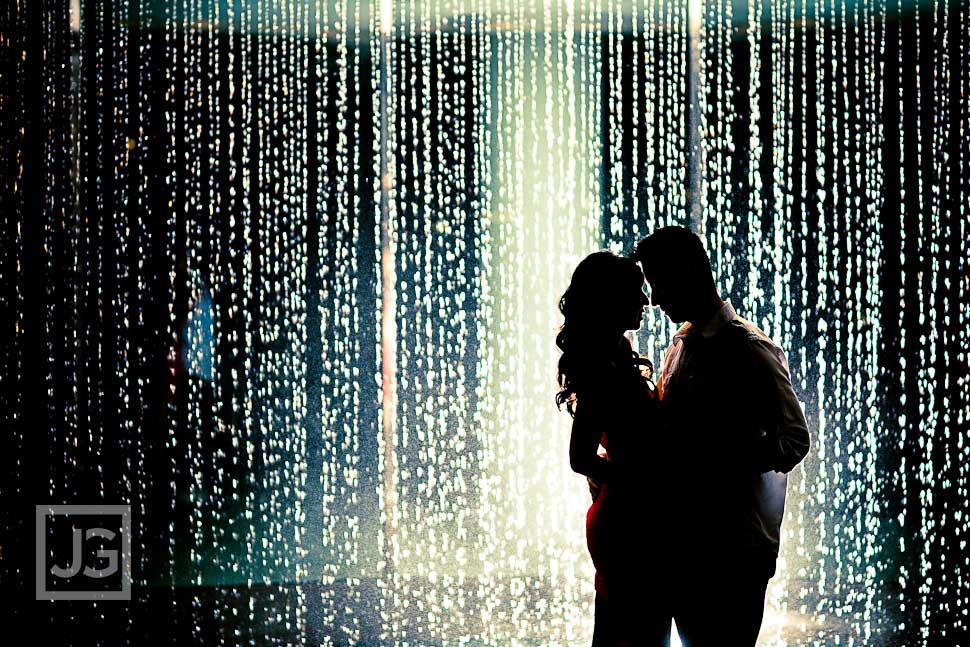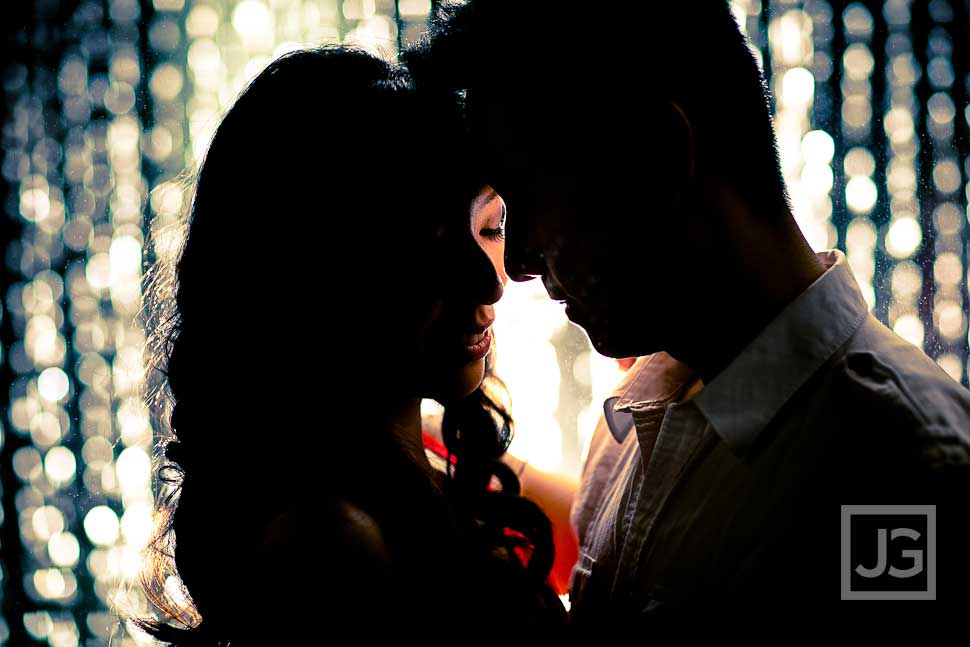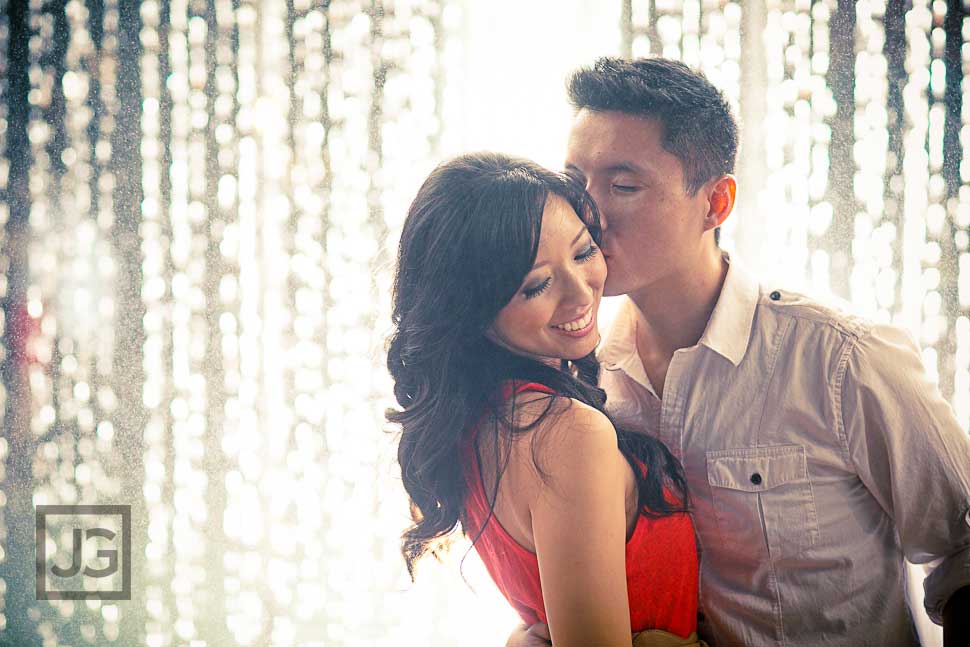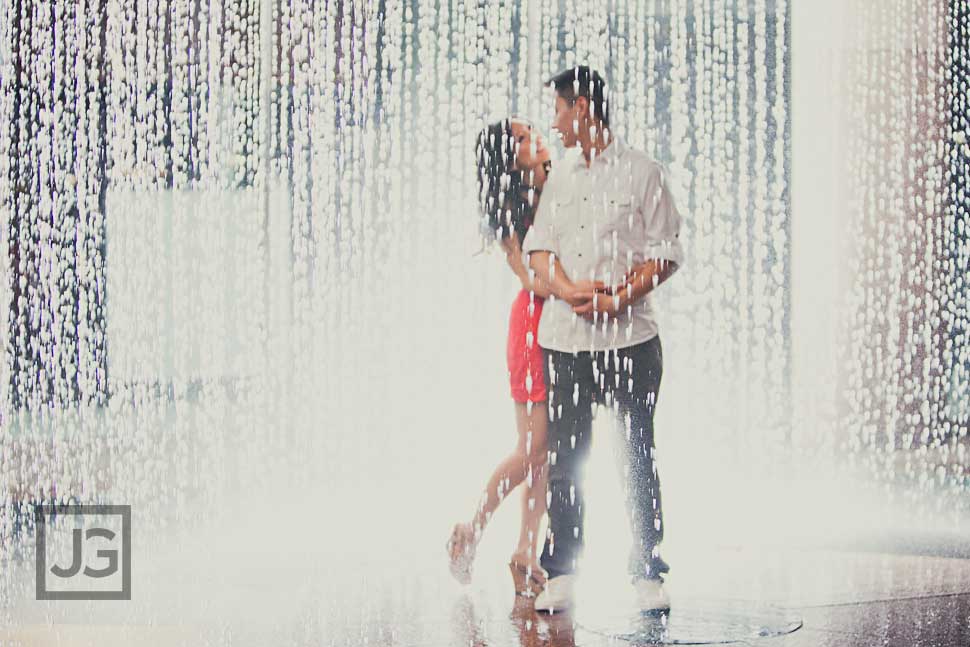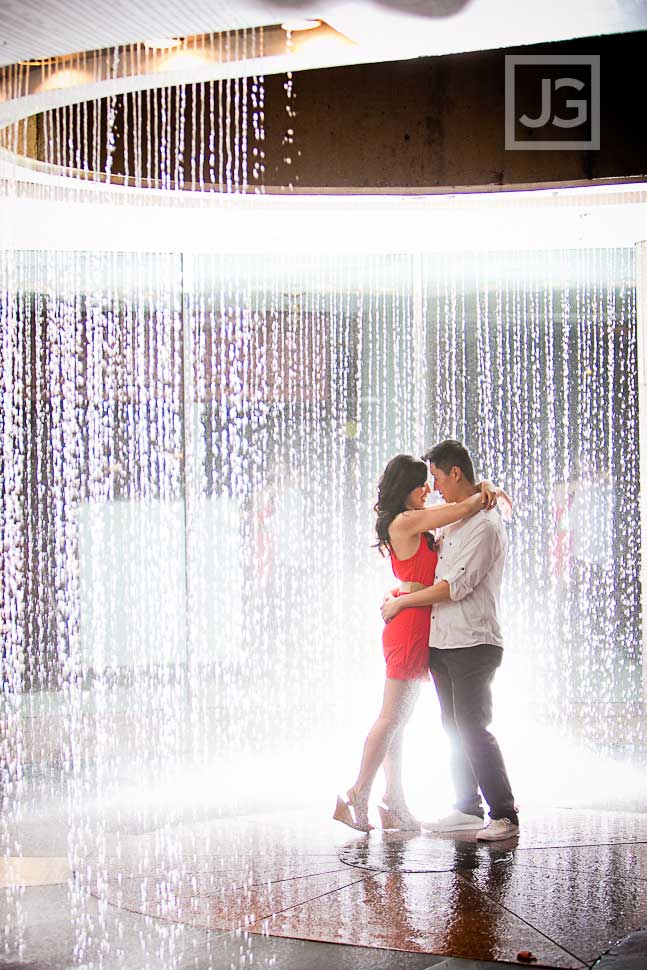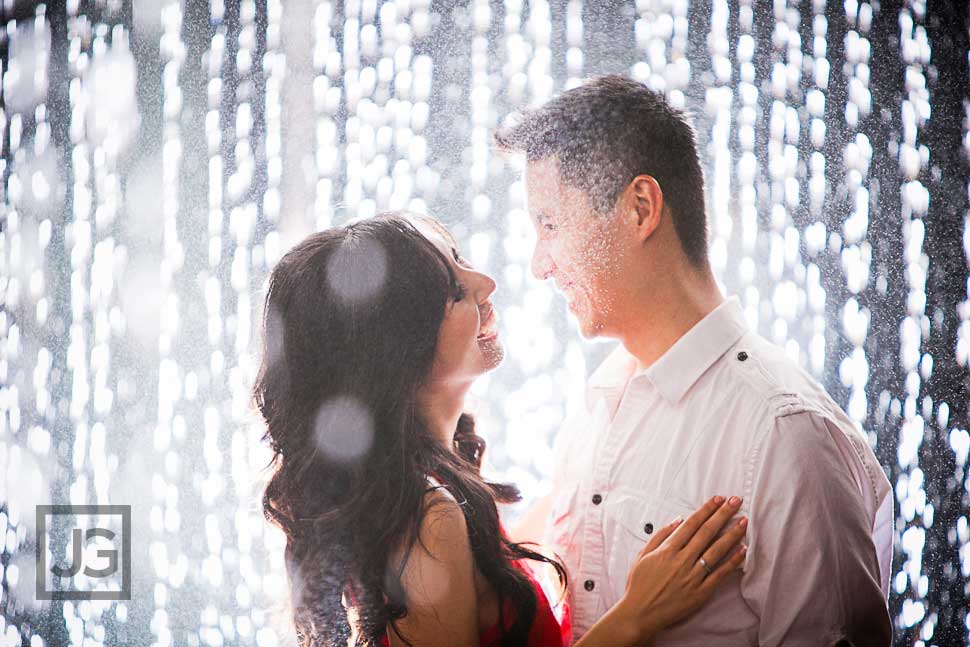 Have you ever seen Dowtown LA at night!?!!? The sun gives way to a parade of twinkling lights!!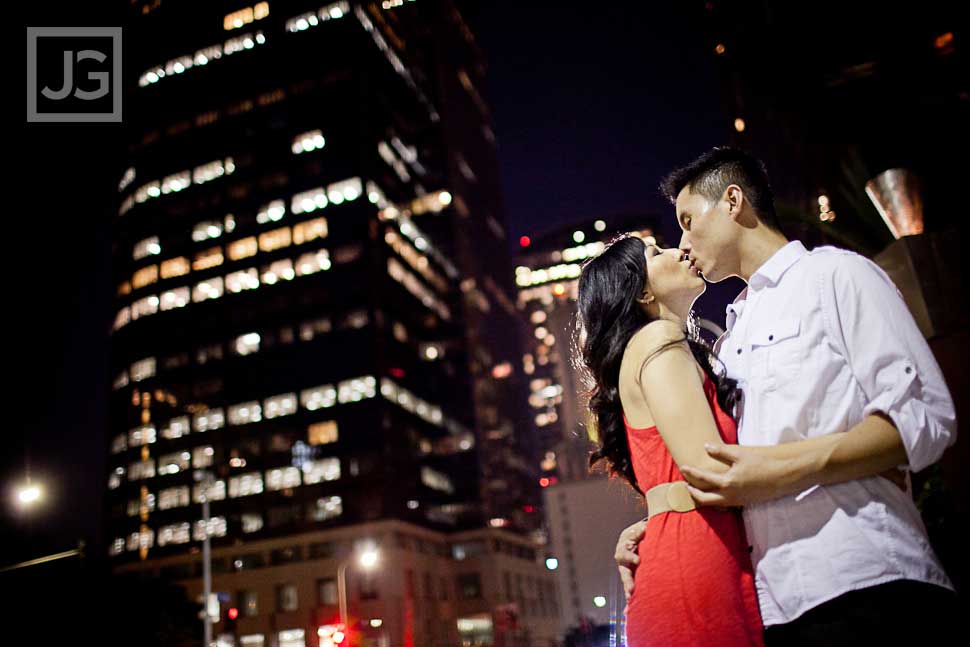 Thank you Angelic and Mike!!! Can't wait to share your happiness on your big day!! xoxo
This USC engagement photography session took place at the Marshall School of Business. We also shot in downtown Los Angeles at the Walt Disney Concert Hall, under Grand Ave., and MOCA. We also stopped at the historic Union Station for some save the date photos. There are engagement photos with water fountains and with colorful balloons, including one of the best jumping with balloons photos we've ever taken of a couple. If you are interested in booking, check out our engagement photography prices on our prices and packages page.