We love getting the excuse to travel to national parks for engagement photos, especially Sequoia. We did a session here 4 years ago, with a little one year old daughter in tow. Now we are visiting this park again, with two growing daughters this time. The trees are still the same size. But on to some Sequoia engagement photography!
Here's a teaser of the astrophotography engagement session we did after the Sequoia engagement photos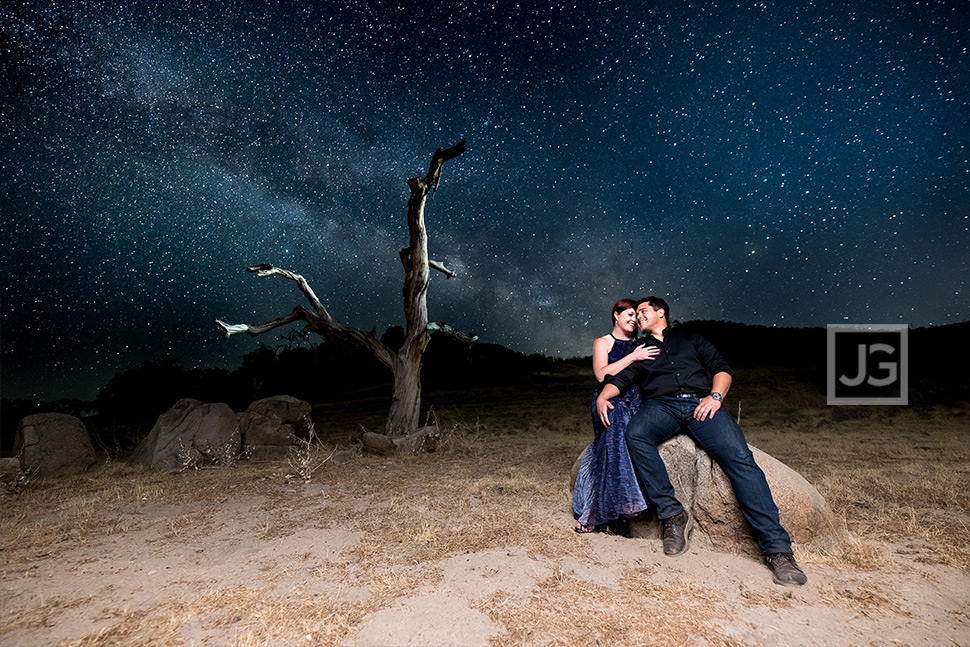 Silver City Mountain Resort Engagement Photography
We drove up the long, winding road to Mineral King and started around the Silver City Mountain Resort. This is a yearly tradition for this couple, where they trek up here for fishing, camping, hiking, and being in love. It was pretty cool being able to capture this couple in a place so remote and yet meaningful for them.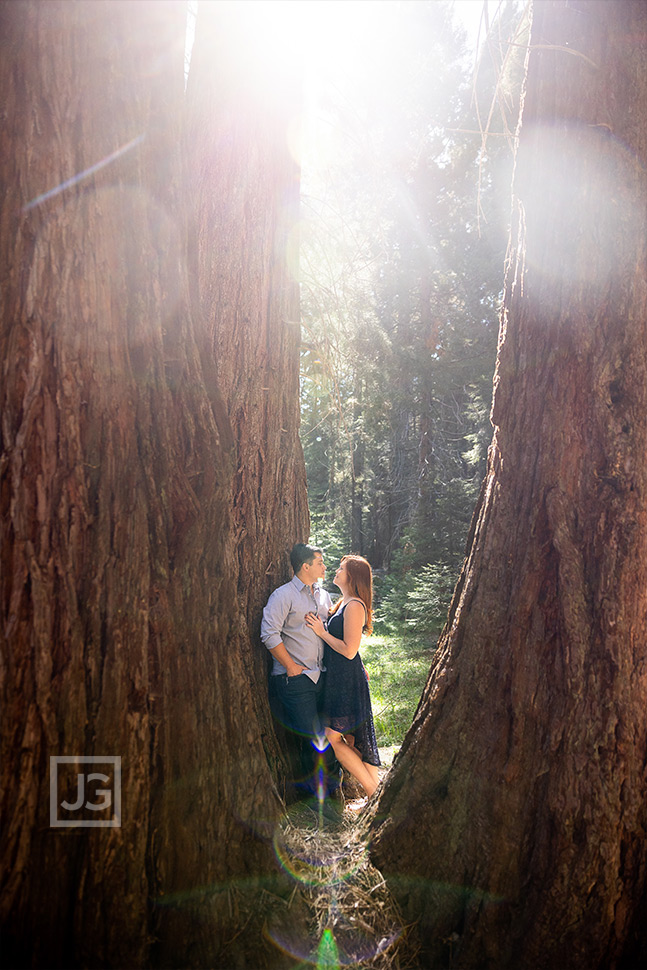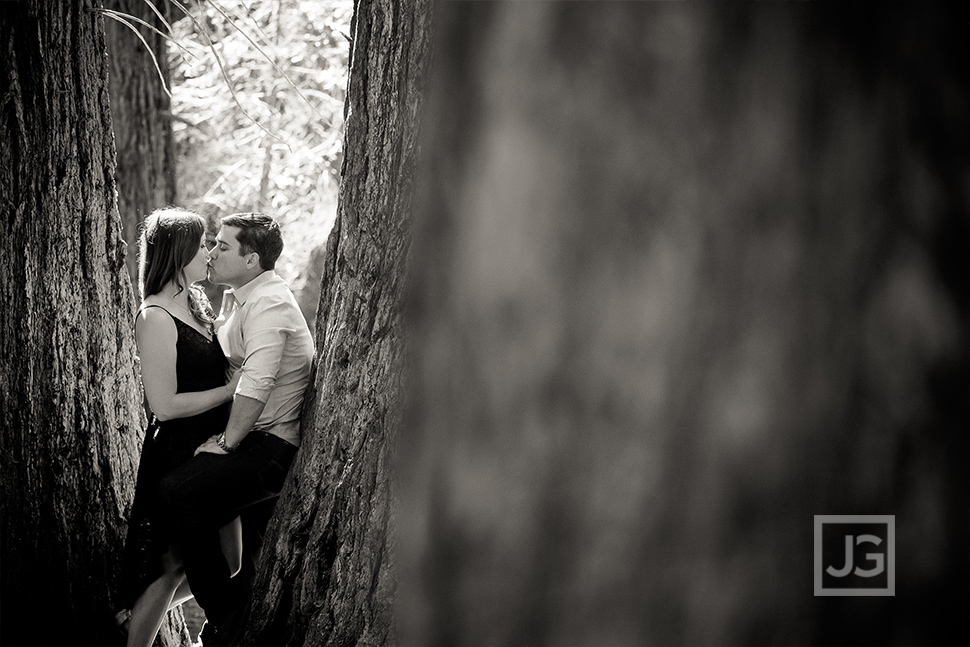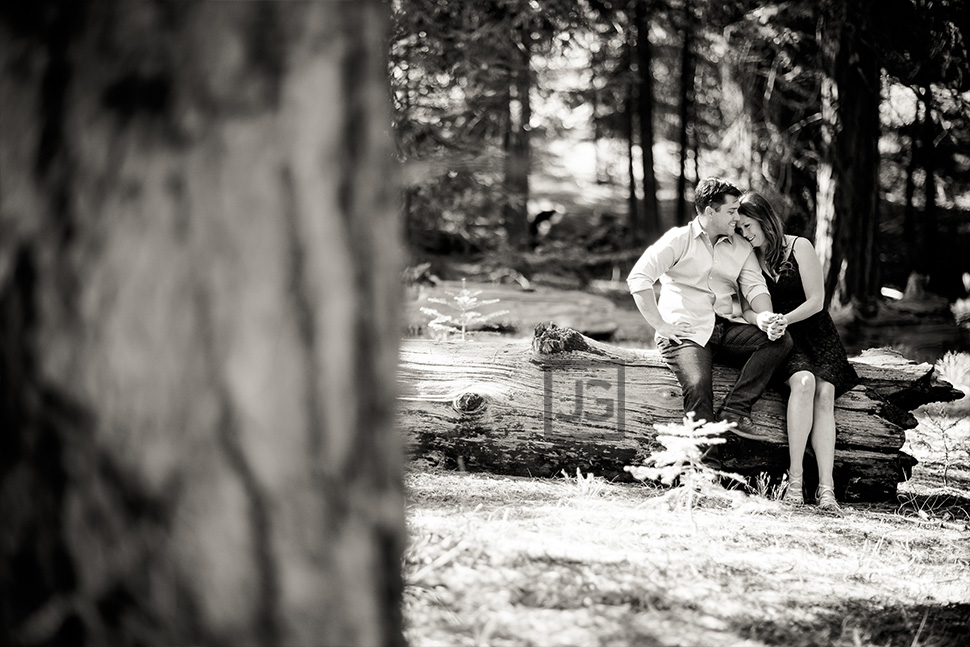 There were plenty of fallen trees and logs for a place to sit down during the engagement photography in the forest.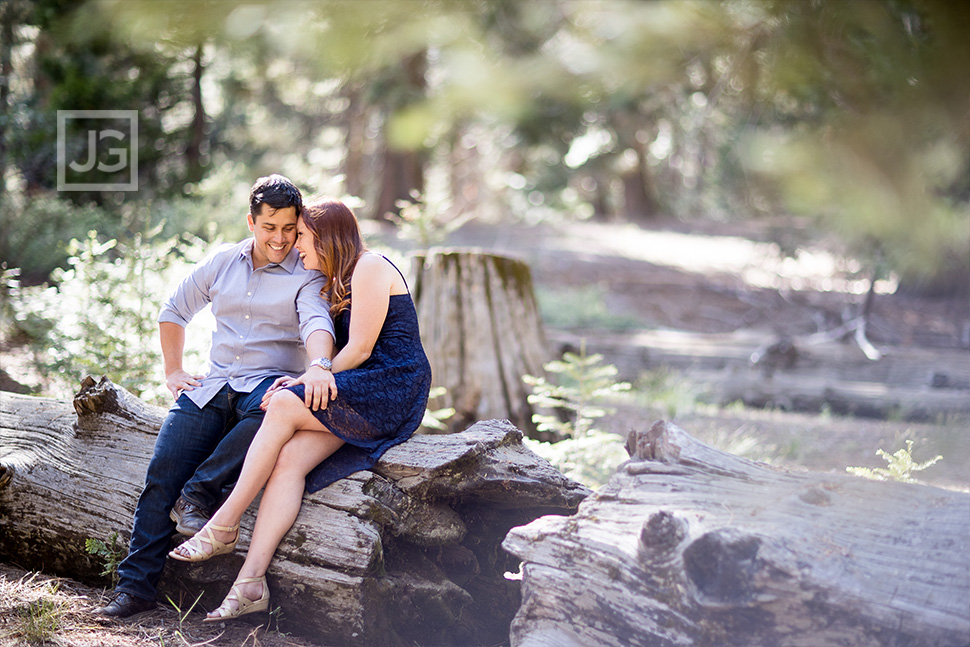 We found what has got to be one of the largest tree stumps I've ever seen in my life, so we just had to take an engagement photo right on the top of it.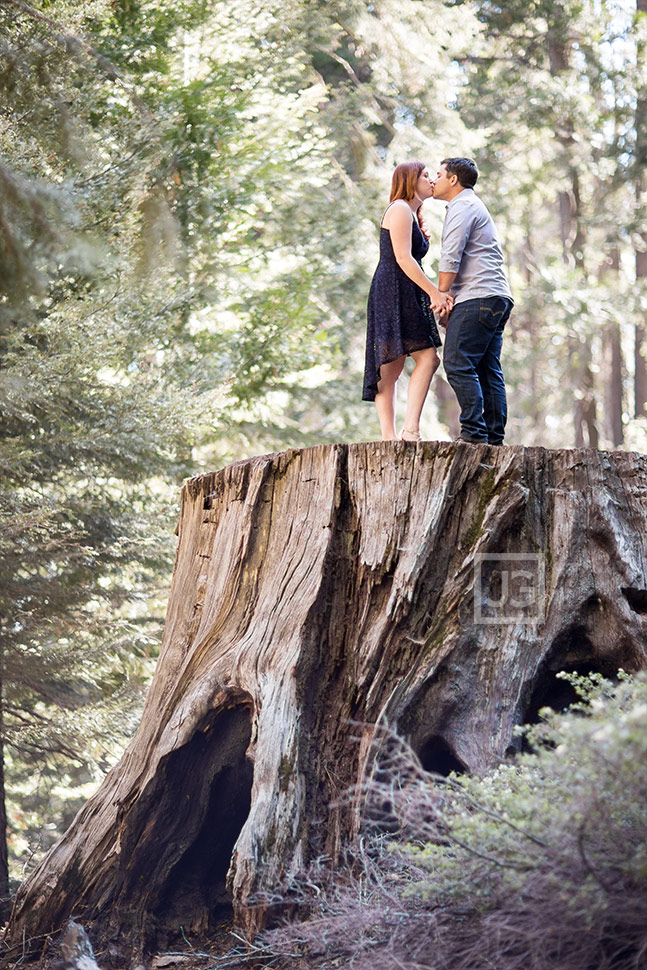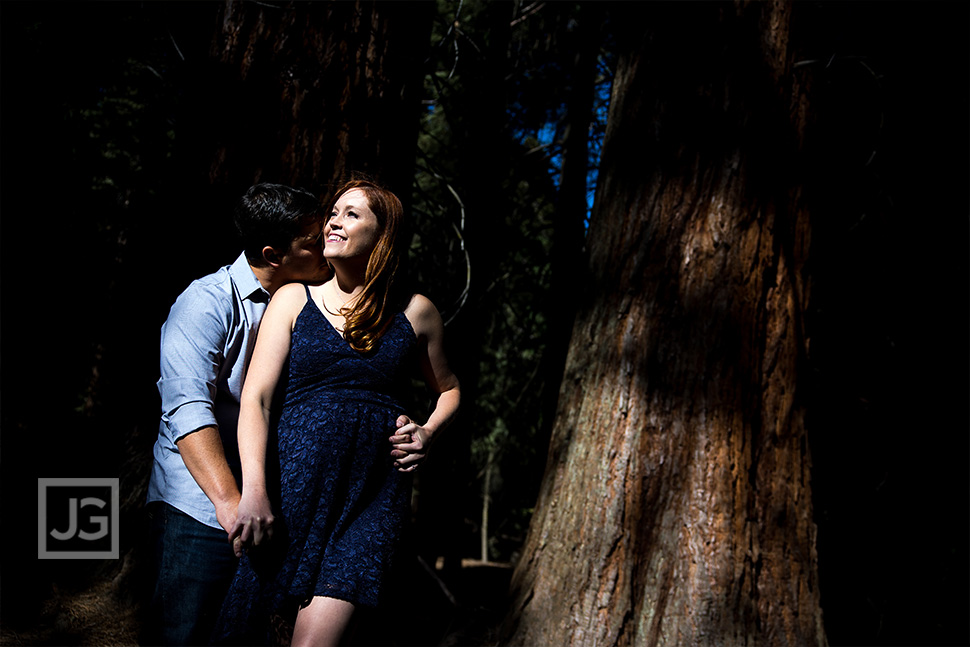 BEAR!!!!!
Yeah, bear during my engagement photography session. That's a first.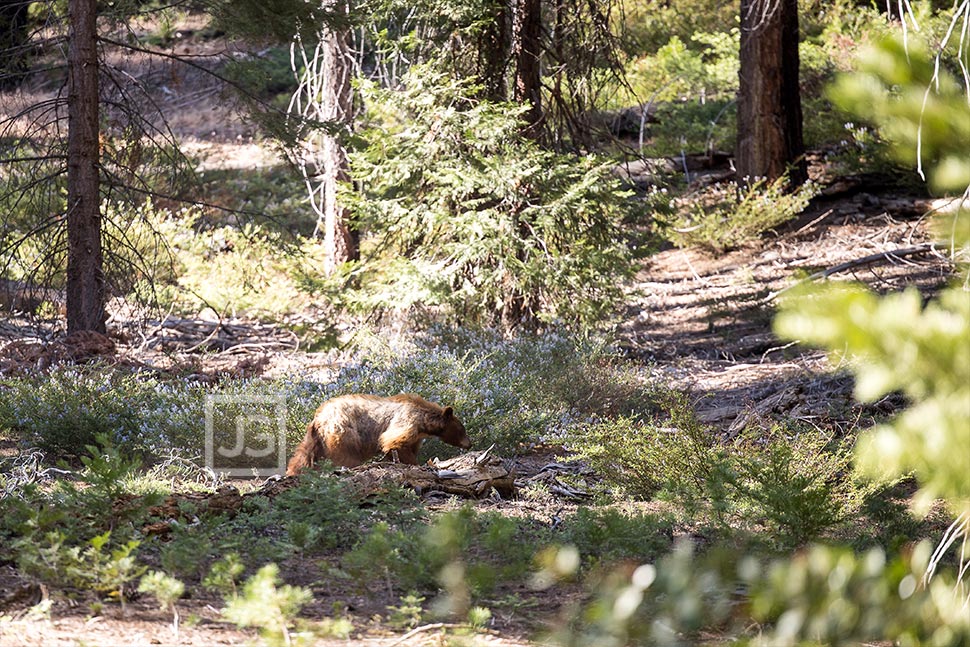 Mineral King Engagement Photography
We continued the session at the end of the road in Mineral King, at the trailhead leading up to Eagle Lake (White Chief Trailhead). The valley there is so scenic and beautiful, it reminds me of the mountains in Switzerland. It's a gem hidden in the Sierra Nevadas, about 7000ft above sea level.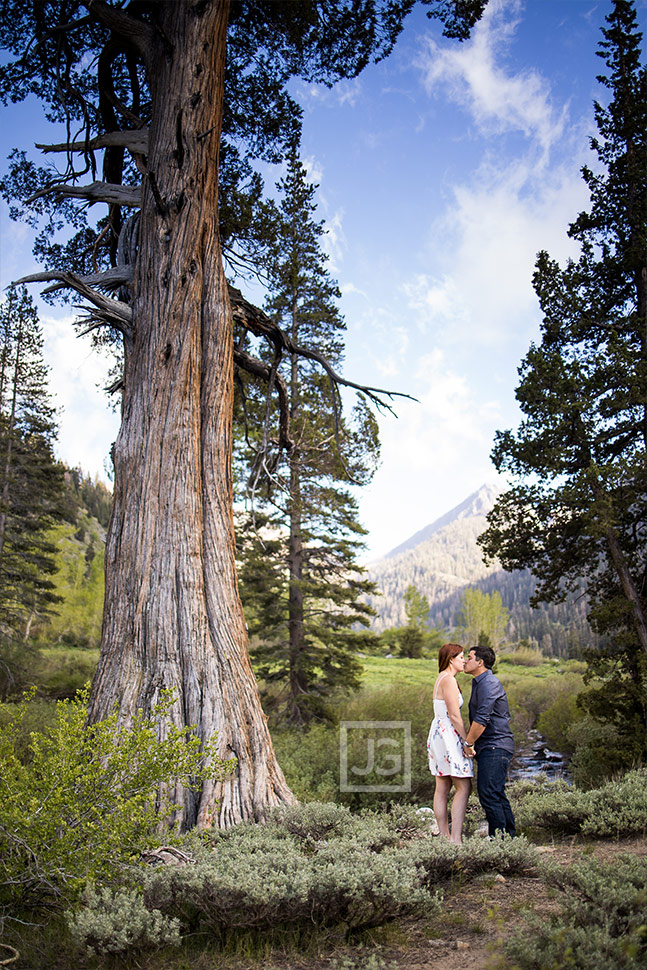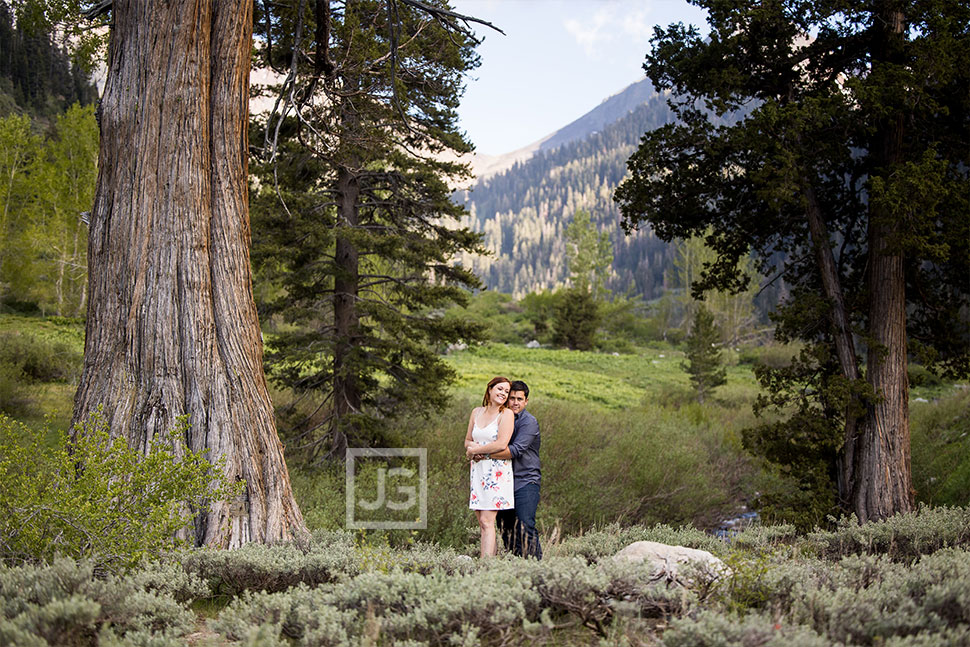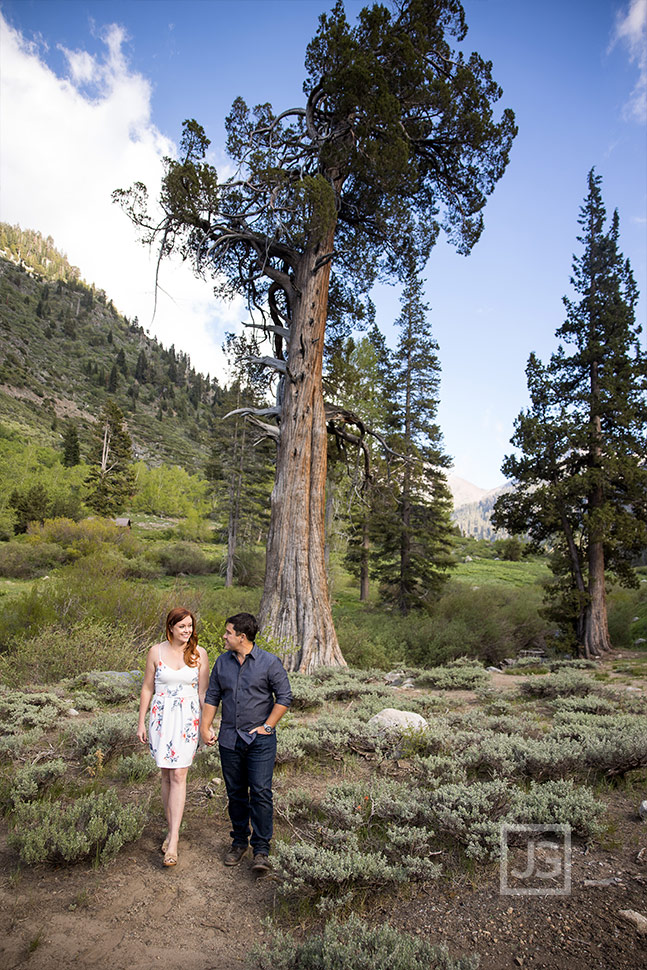 We took some photos on the stream coming down from Tufa Falls.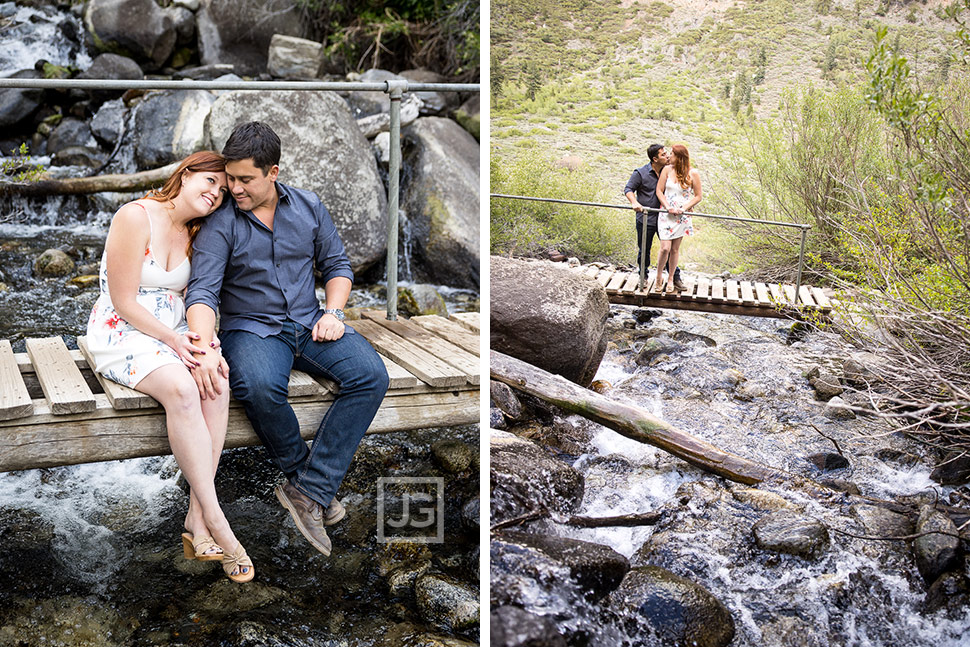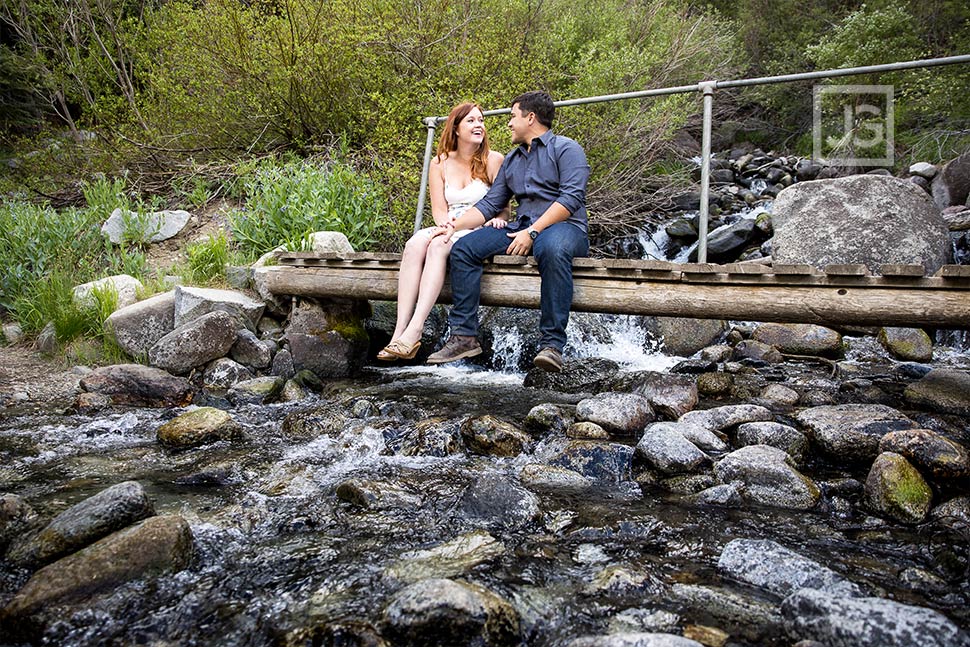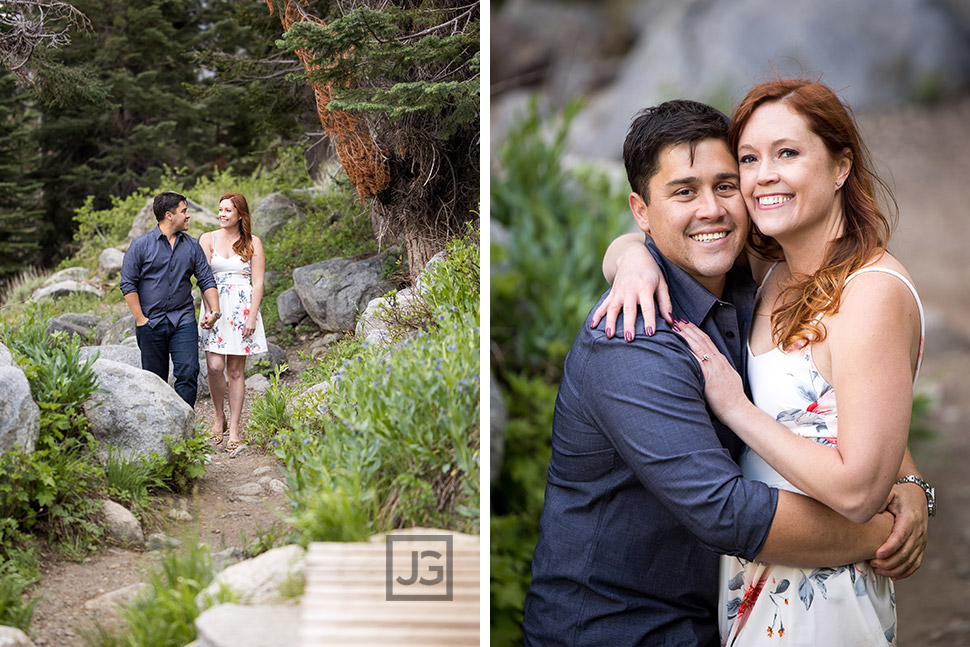 Even during the summer, it got pretty cold as the sun descended behind the mountain range. We could even see our breath in the air even with sun shining on us (not common for someone from Southern California). We took some photos of them all wrapped up in warm coats.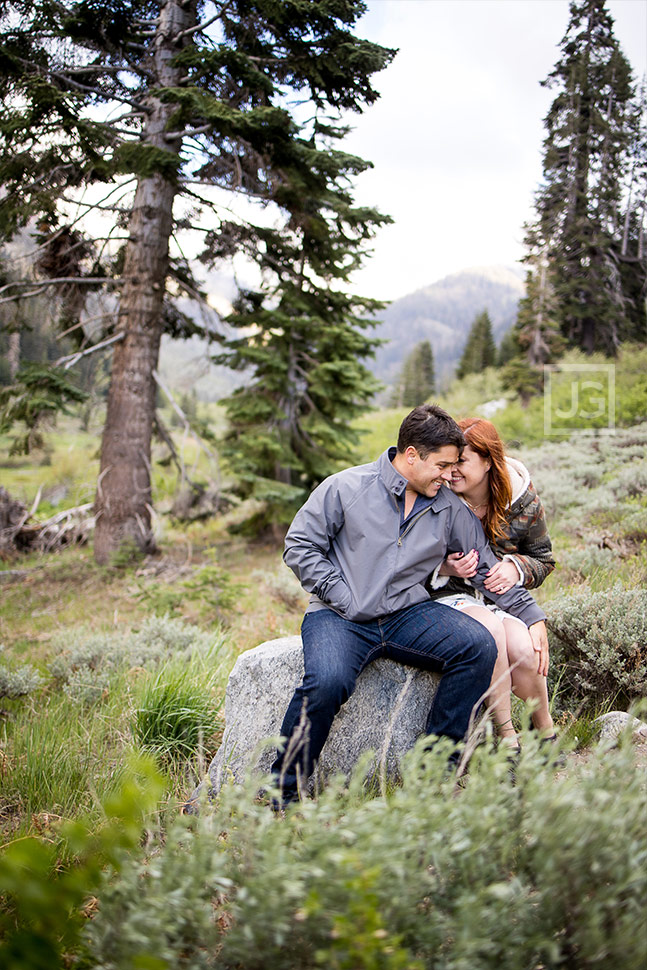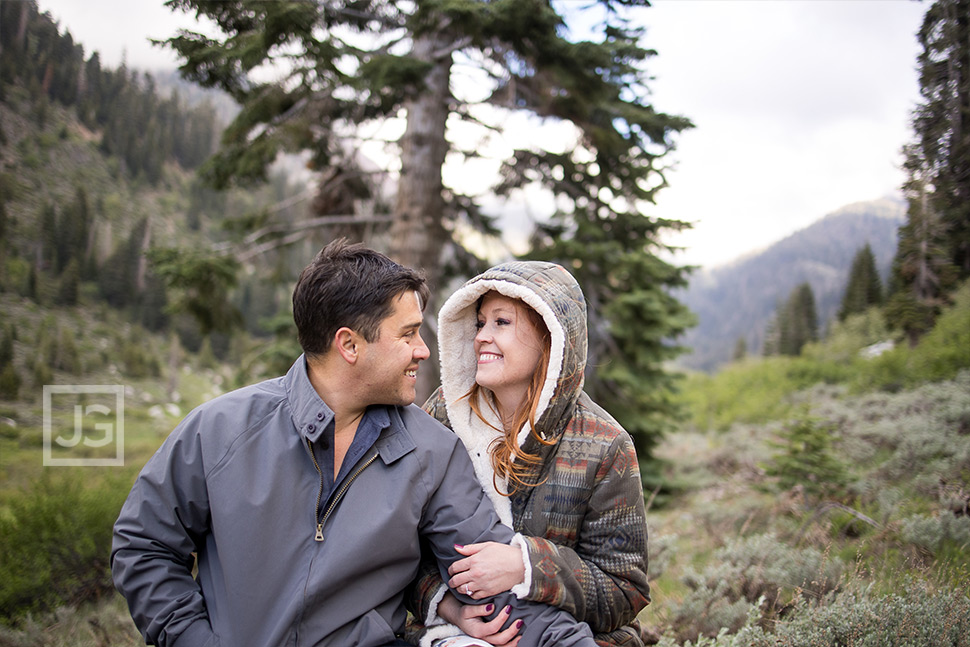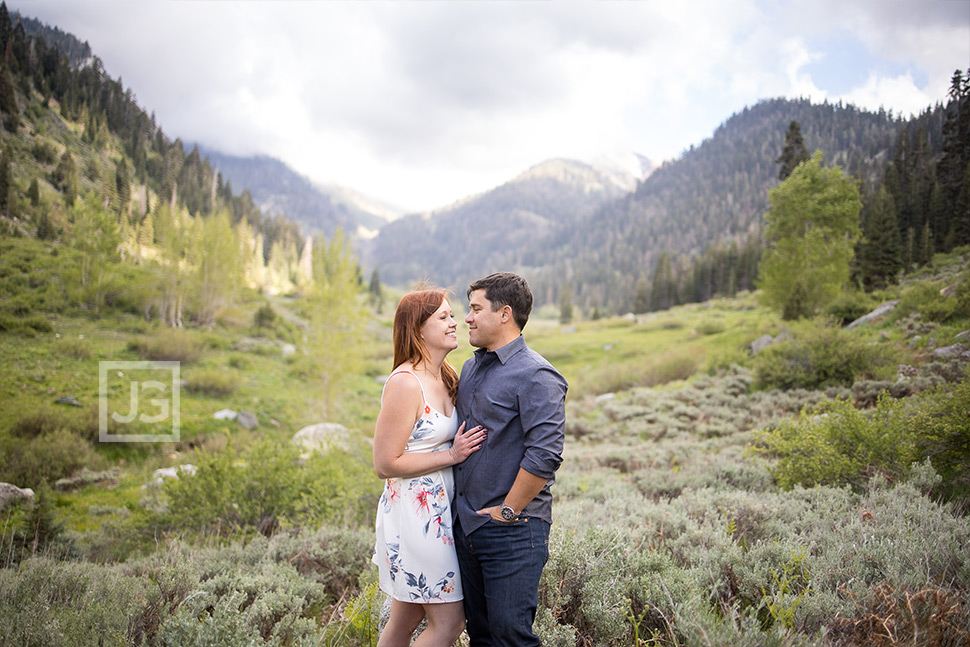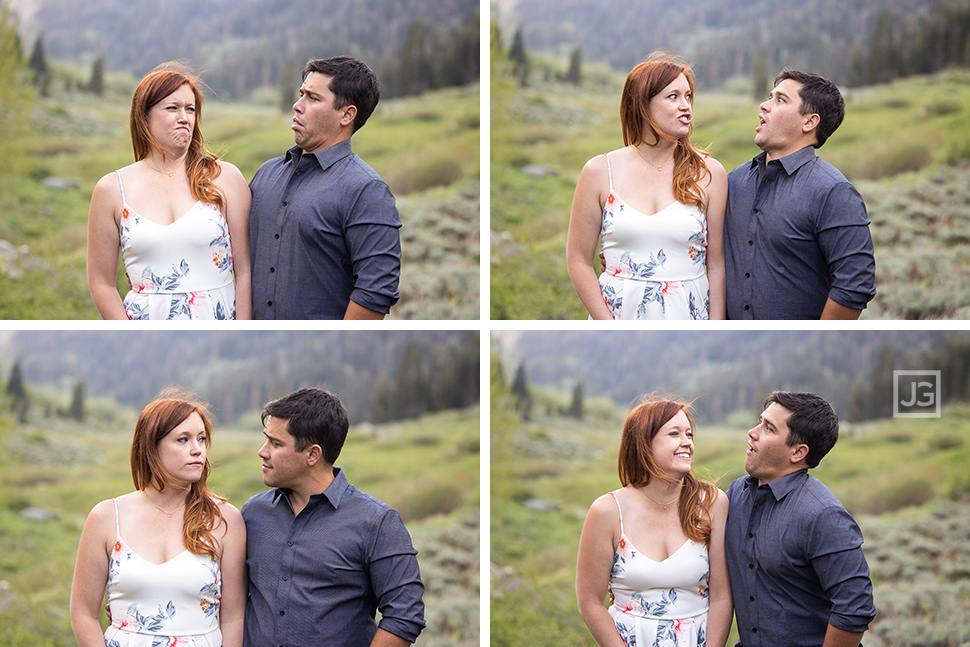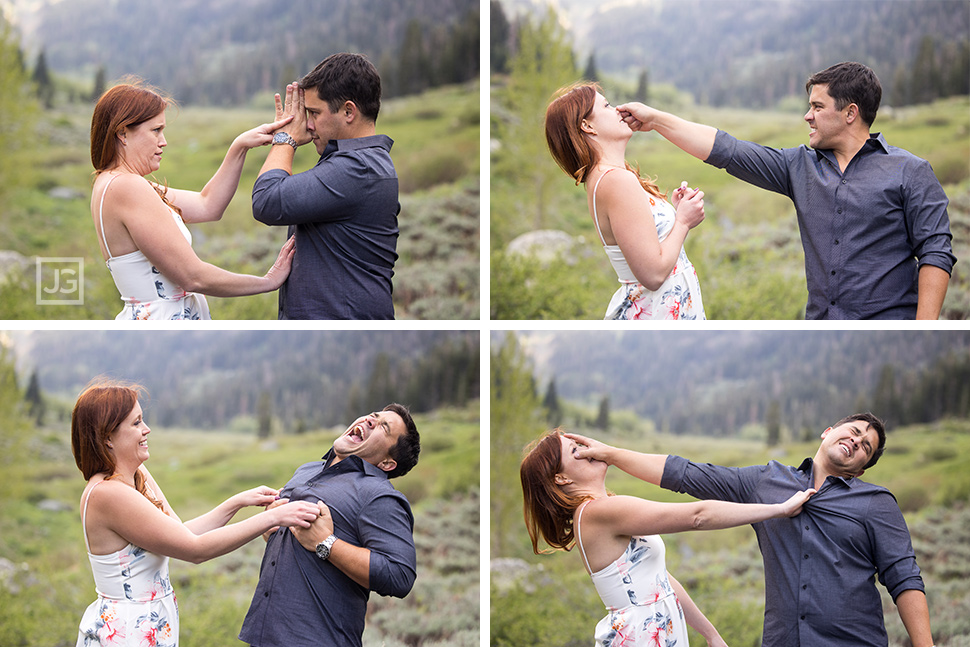 I love the look of burned out trees that have survived large forest fires.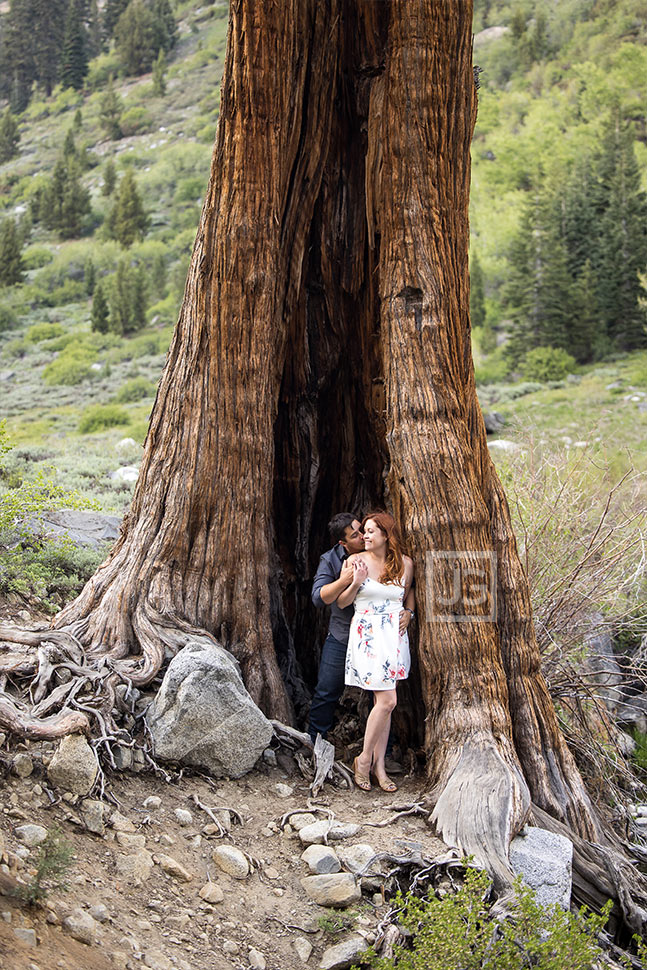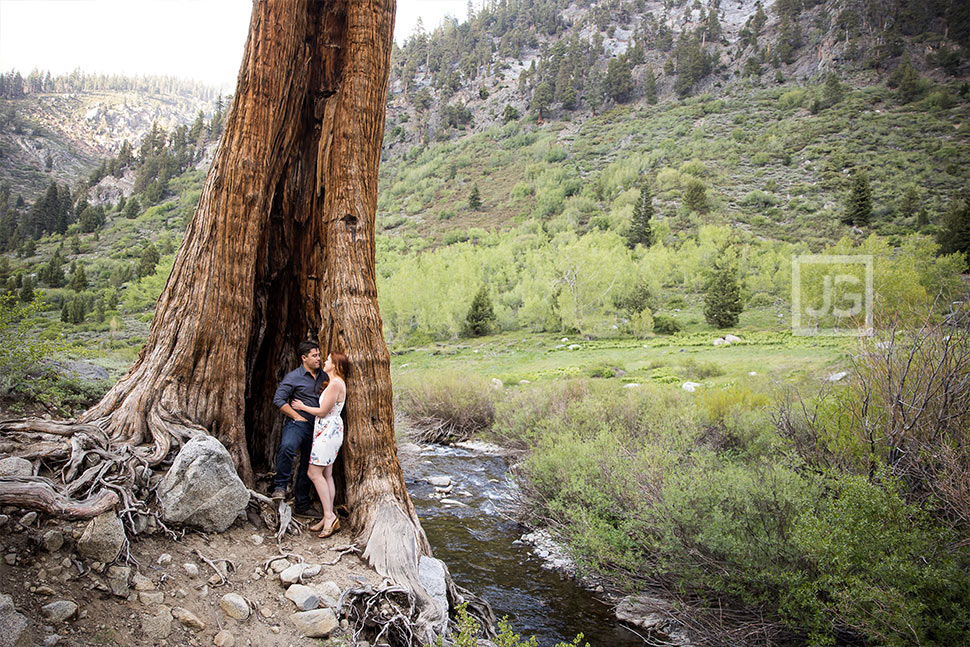 There is a cabin that is at the beginning of the trail called Honeymoon / Point Cabin, established in 1914.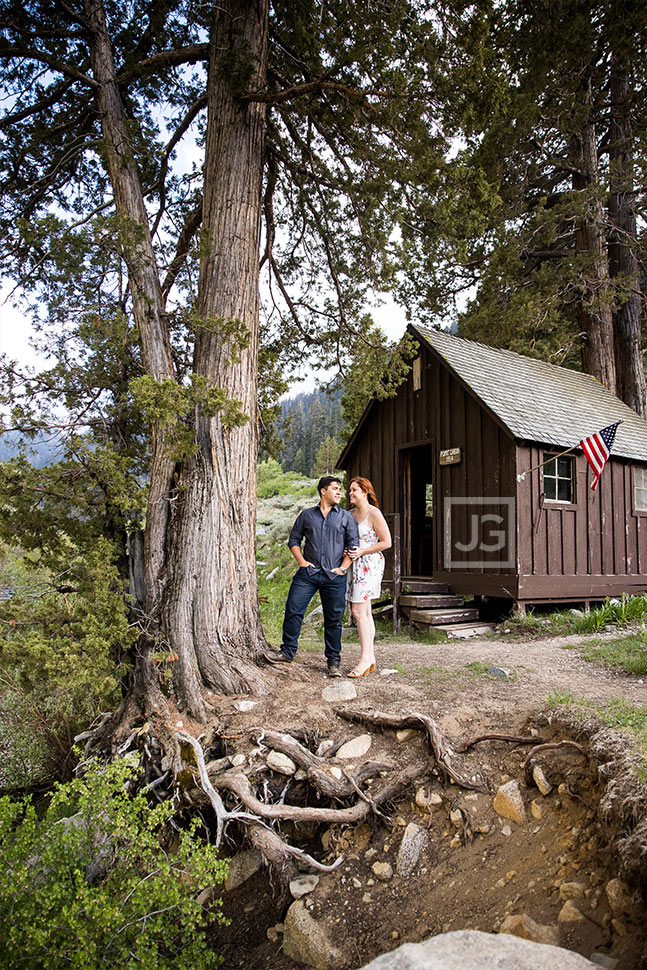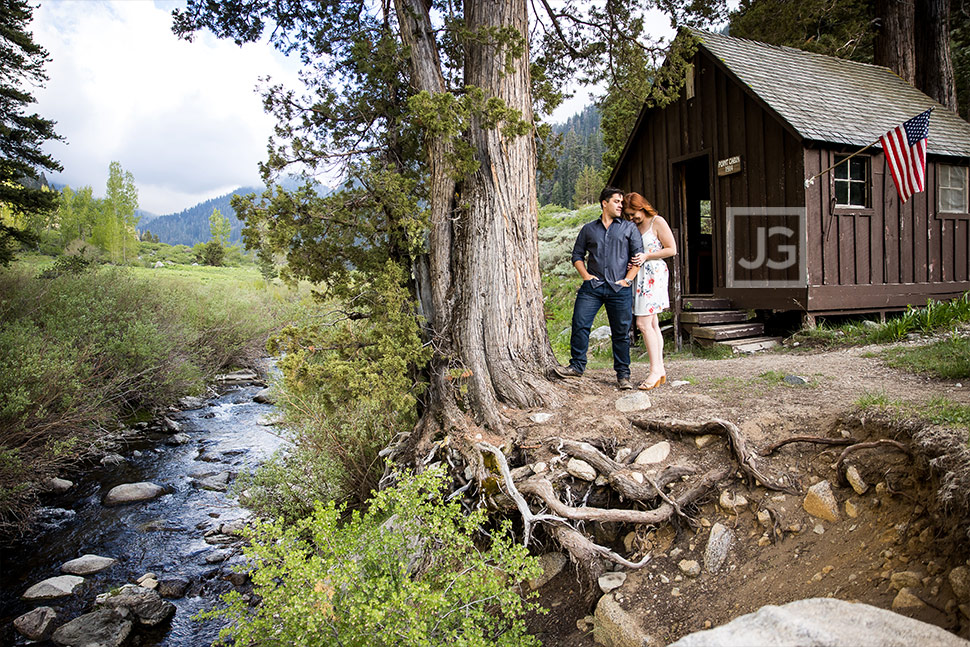 More Kaweah River Engagement Photos
After the sun went down, we descended back down along the Kaweah River towards Three Rivers. We did some quick engagement photos at a large, flat rock face with a stream running down it. The rock is so smooth and slippery that people and kids often use it as a large natural water slide (when we aren't in a record drought).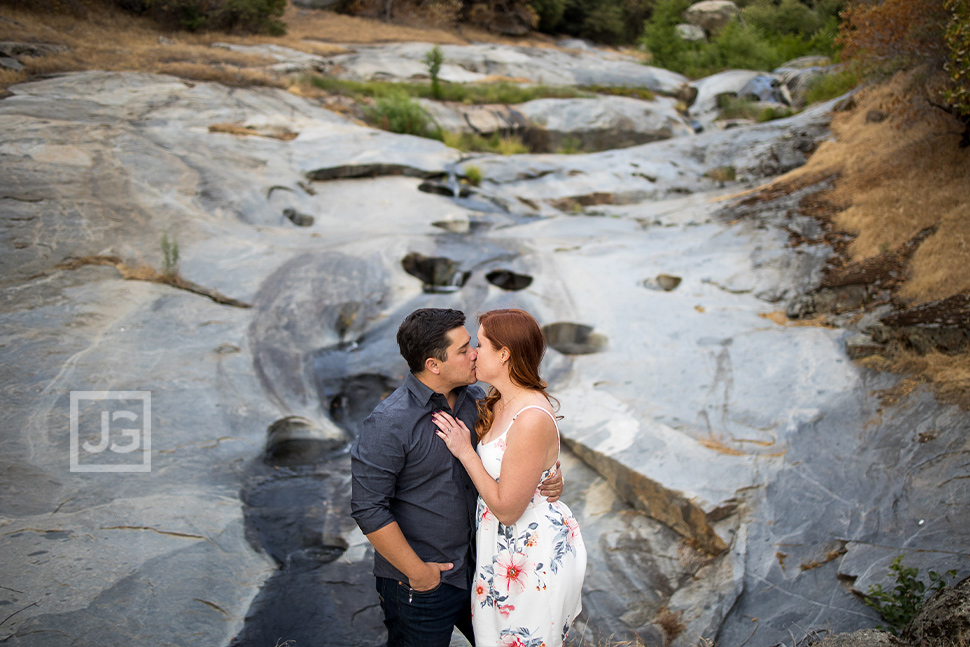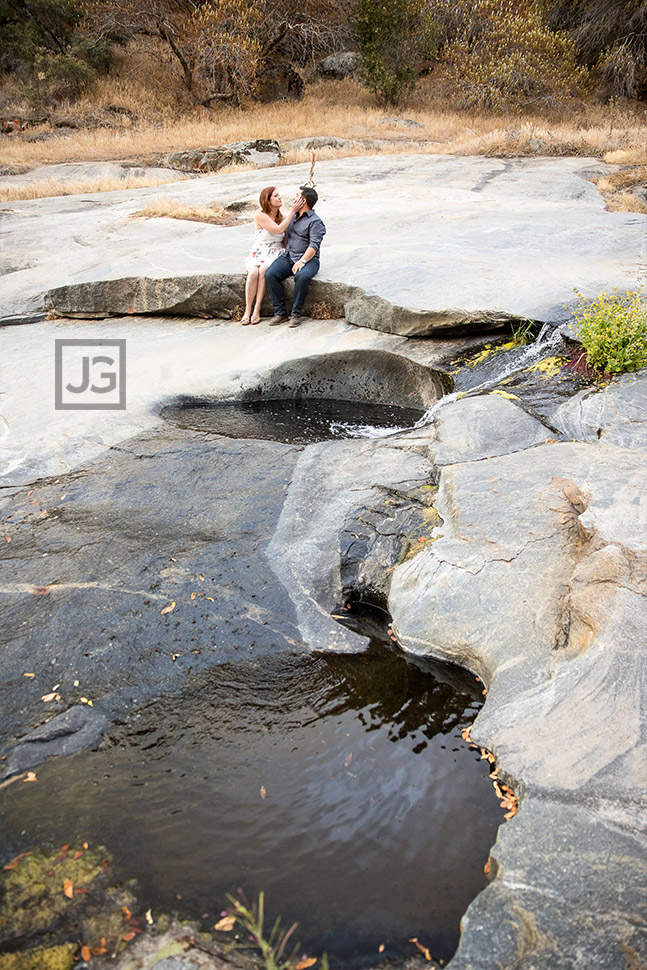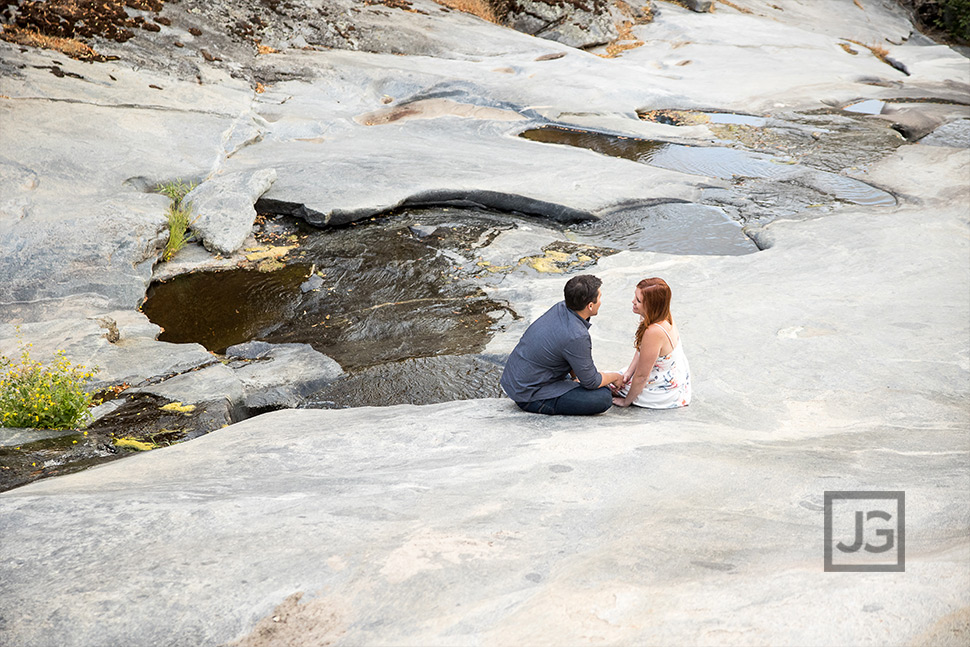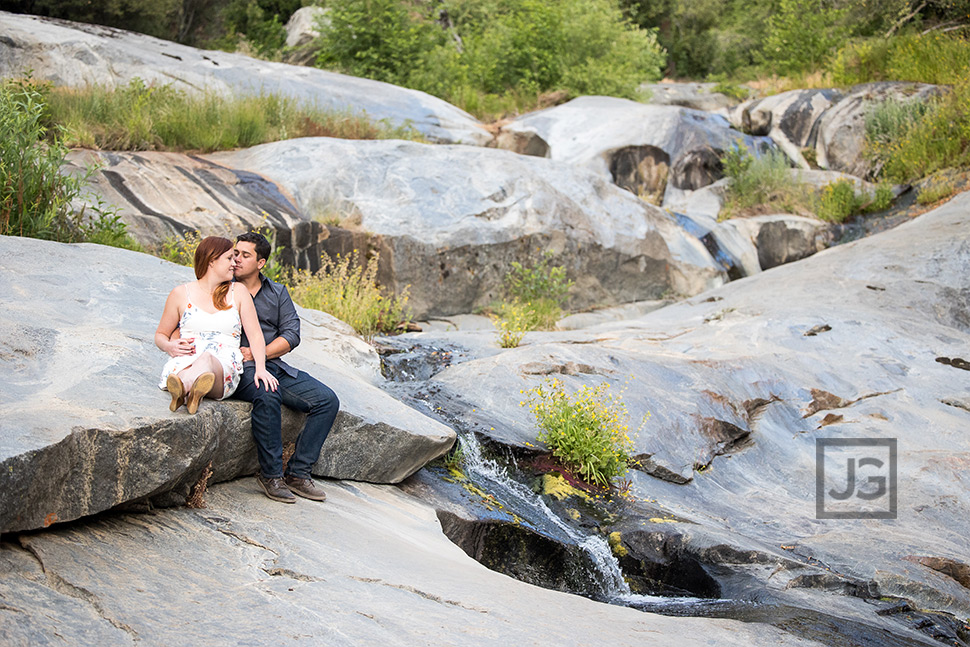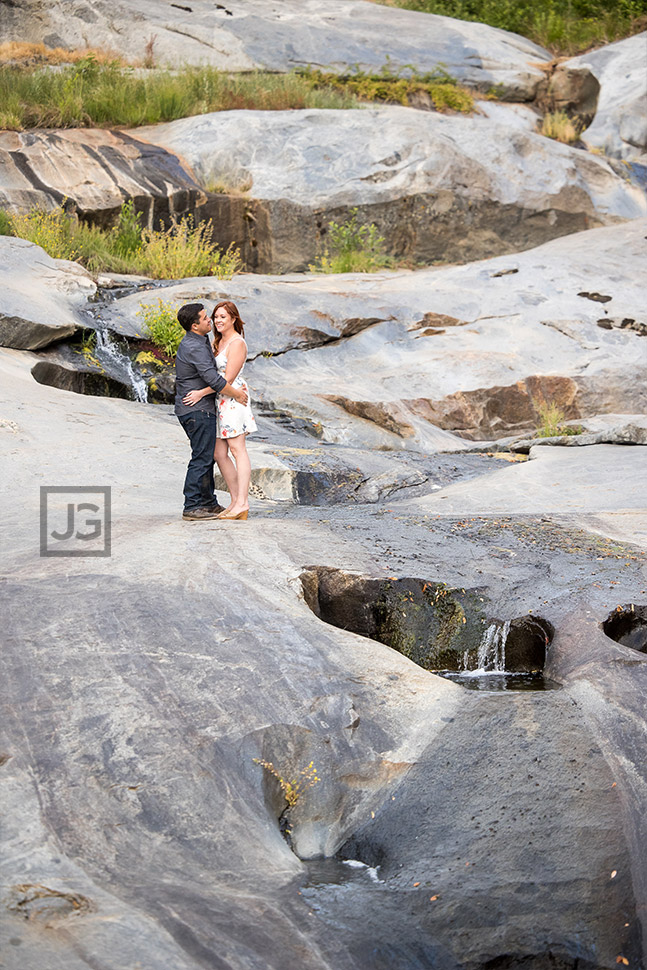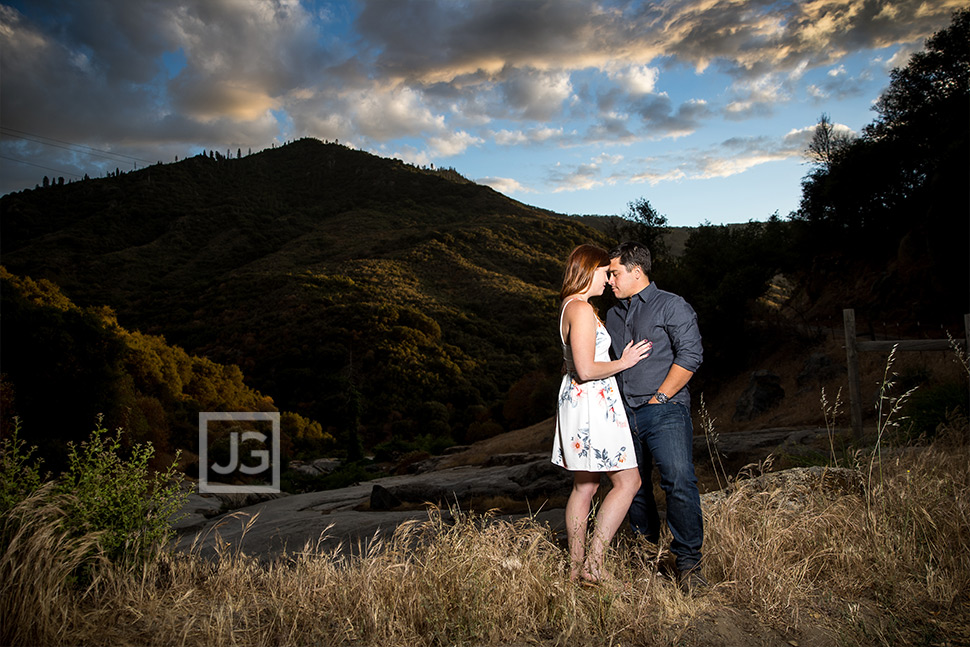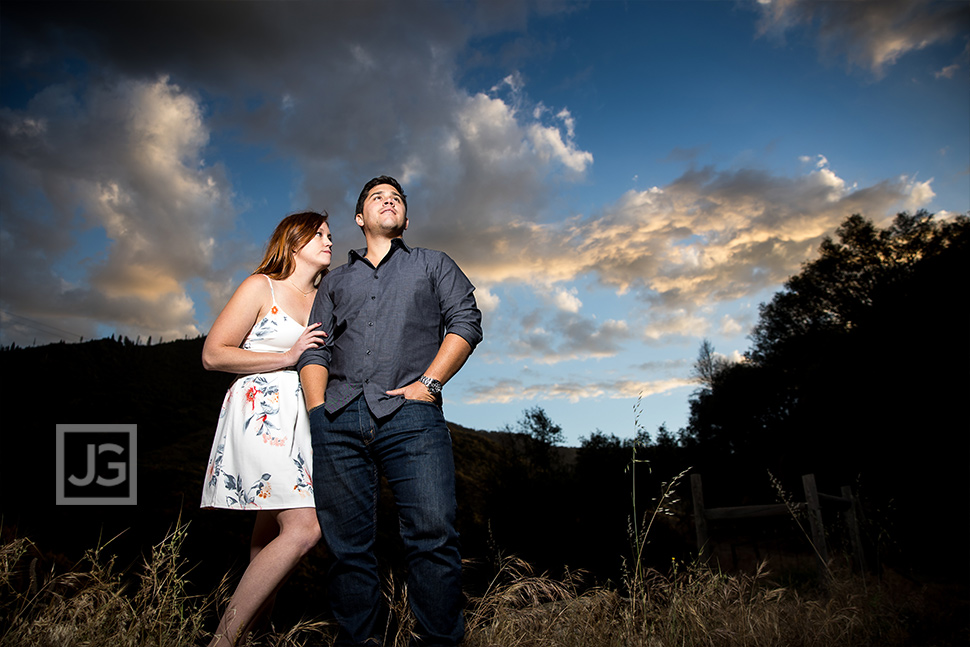 We stopped for sunset engagement photos at the historic Kaweah River Bridge, a historic bridge made in 1923. It reminds me of the Colorado Street Bridge in Pasadena.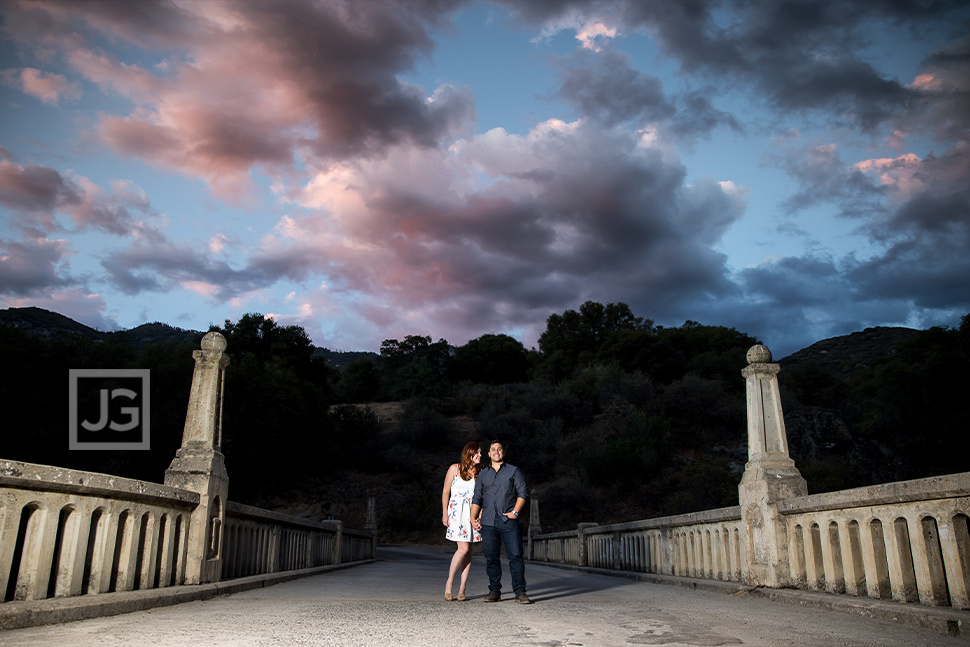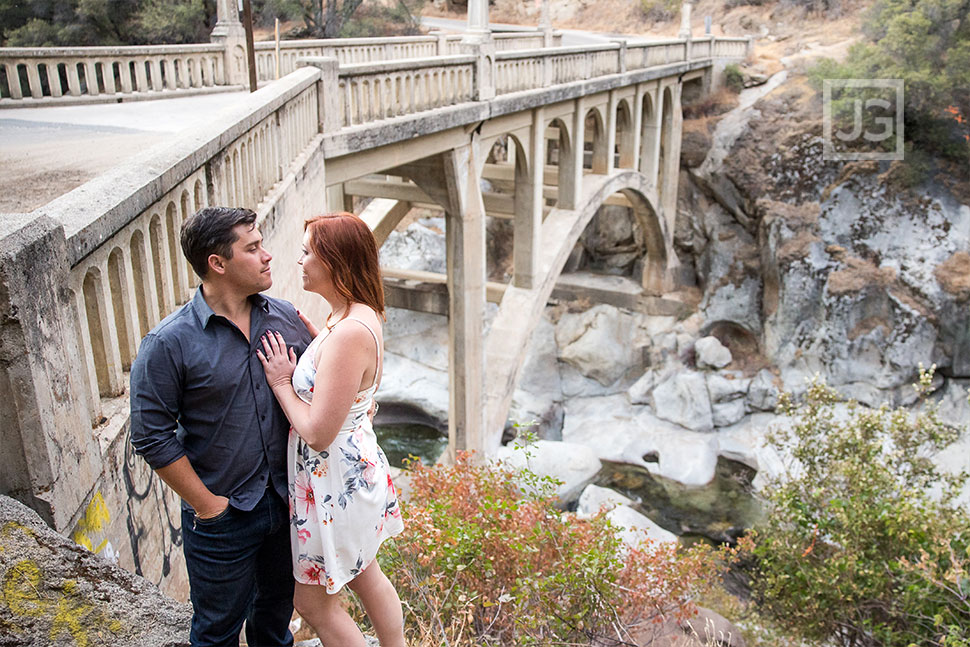 Engagement Photography with the Milky Way
We opted to do the astrophotography at much warmer temperatures below 1000ft ASL, using Kaweah Lake as a setting for our milky way engagement photos. The core can be seen rising above the horizon, the Magellanic Clouds starting to peak out. This is wide-field astrophotography, a hobby of mine that turned into a fun option for our engagement photography sessions.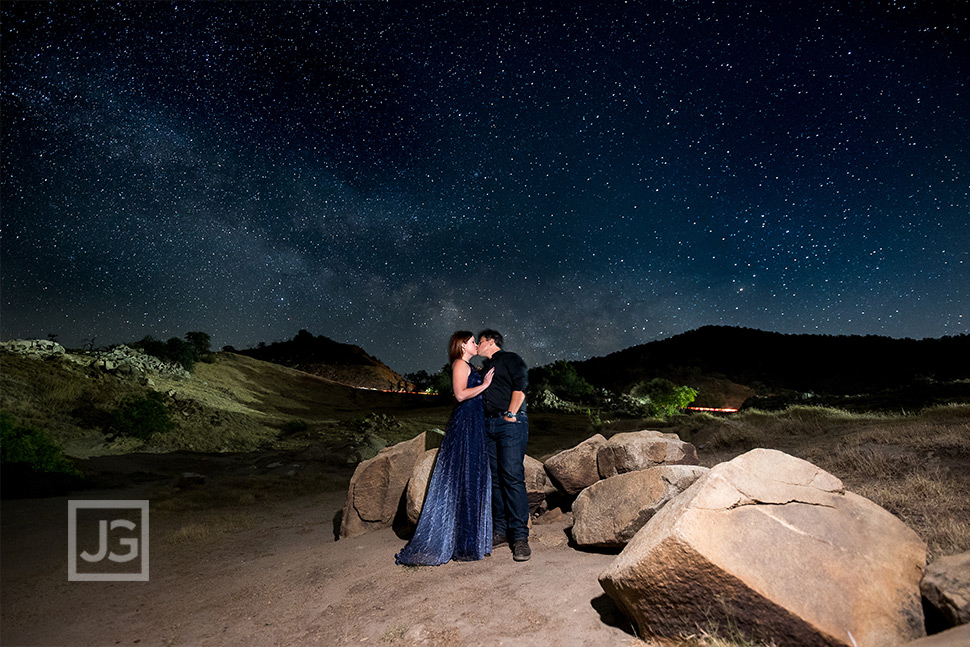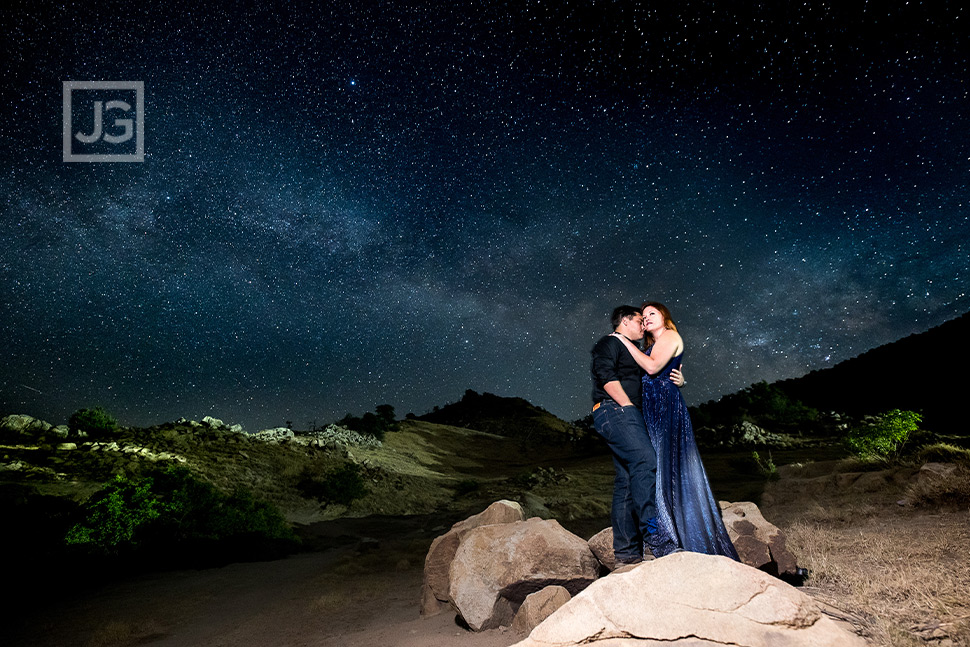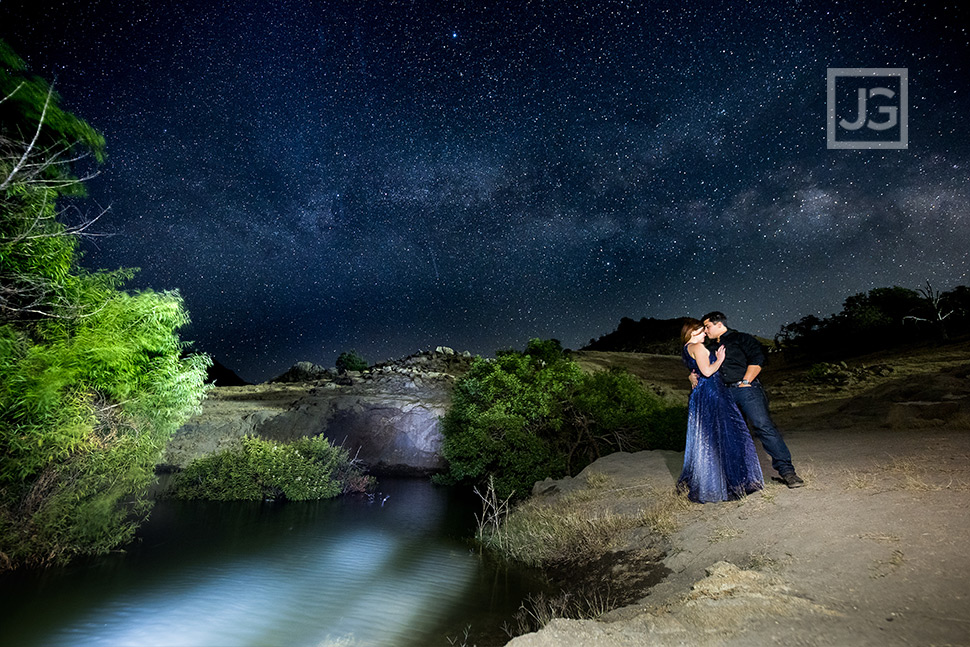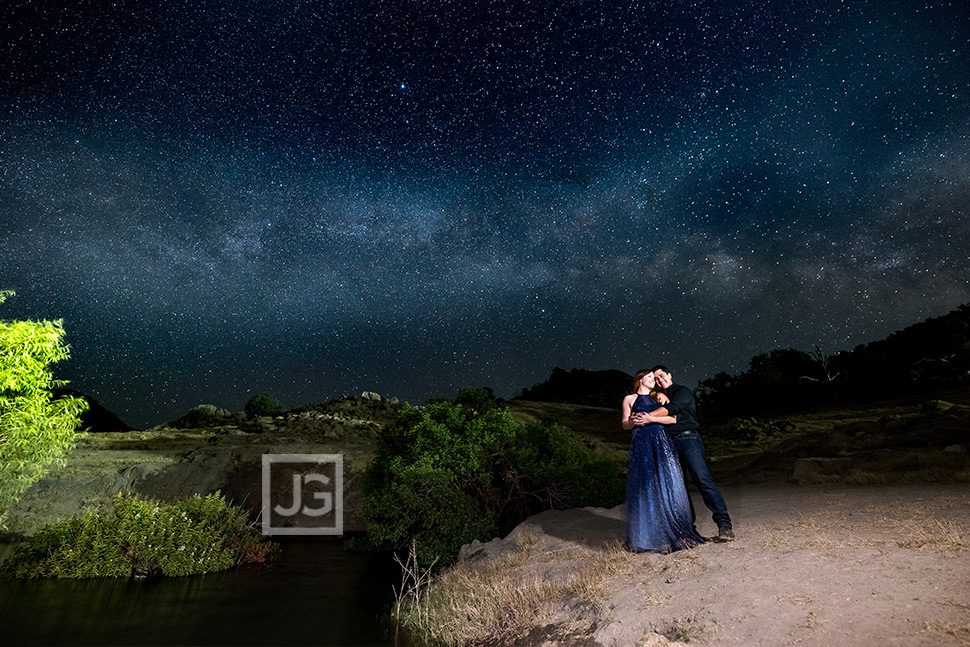 Engagement Astrophotography and Sequoia Engagement Photos
This is a great example of how we can incorporate astrophotography (milky way and stars) into an engagement photography session. We love traveling to national parks like Sequoia or Yosemite, and often time them for optimal conditions for wide-field astrophotography. Gavin is an expert at capturing human subjects in front of the milky way, so if you are looking for this definitely give us a call. We charge a destination engagement photography fee for traveling to Tulare County (since we come from Los Angeles County).