Happy Monday Everyone!!
It's an end to a wonderful month and a fresh start to a brand new week!!  I thought it would be sweet to start off the week with a fun and refreshing, romantic engagement session.  This is Trina and Trey!!  They are a sweet and quiet couple who are madly in love with each other.  You can just tell by the way the look at each other… they way they hold each other.  I met with Trina and Trey a couple months ago when I was referred (to them) by Channy and Jimmy —  thank you guys!!  Oh… don't forget to check out Channy and Jimmy's family portrait session from a few blogs back.  Trina and Trey met about a year ago (on e-harmony) and hit it off instantly!!  Isn't so sweet that they just knew they were right for each other and didn't want to waste any time!!  I completely understand when they say, "you just know when it's the right one".  They were totally meant to be!!
Trina wanted a "nature" type of engagement session but at the same time wanted a beautiful sunset engagement session.  I've shot at this field multiple times, but each time it get prettier and prettier to me!!  I don't think I'll ever get bored or tired of taking photos here.
It was indeed a beautiful day!!  The skies were blue and the sun was warm… perfect day for an engagement session in Huntington Beach.  Enjoy…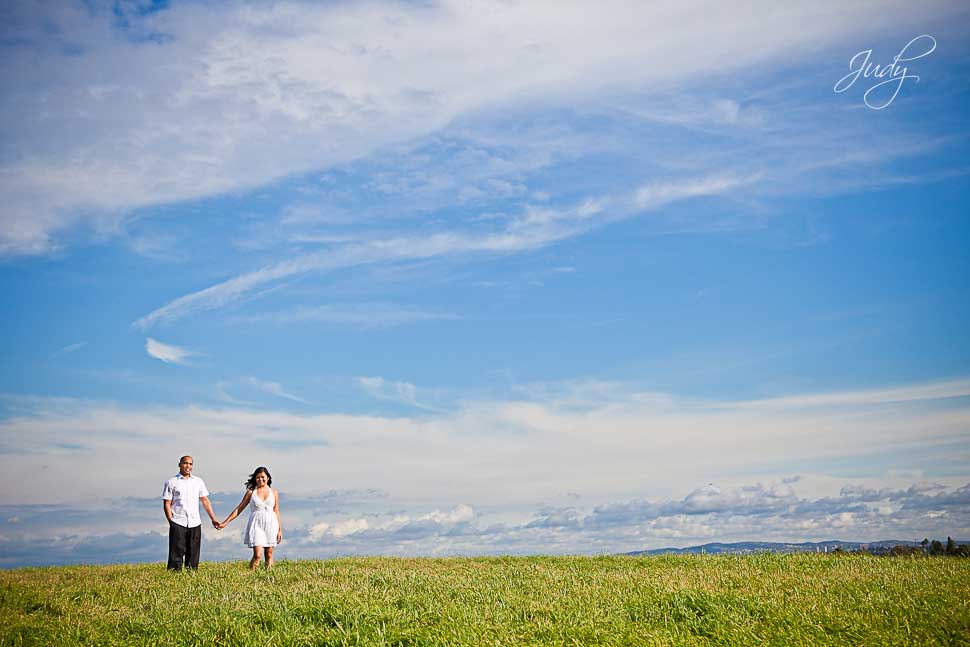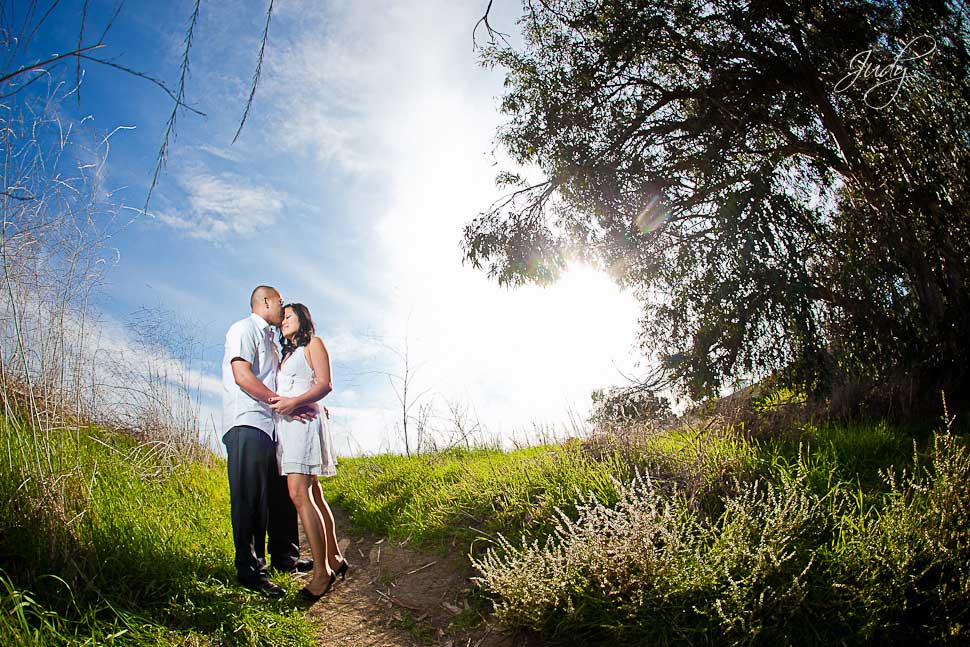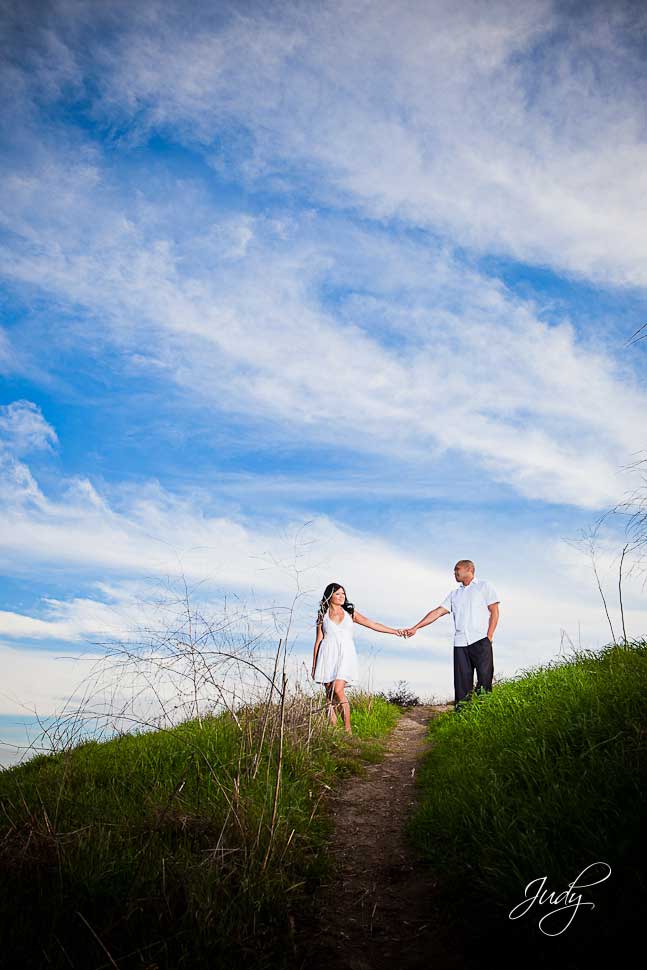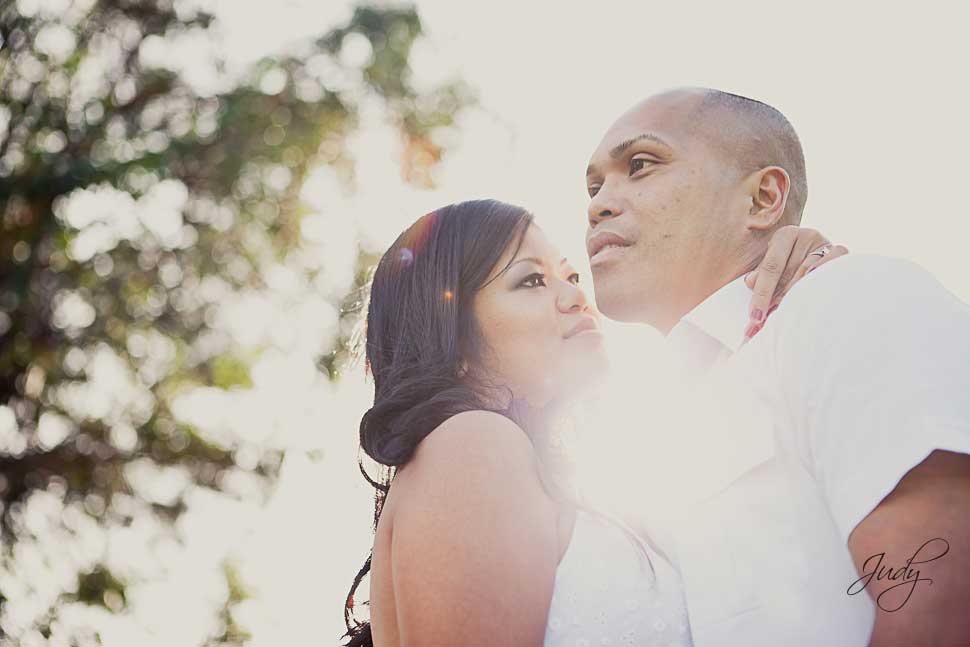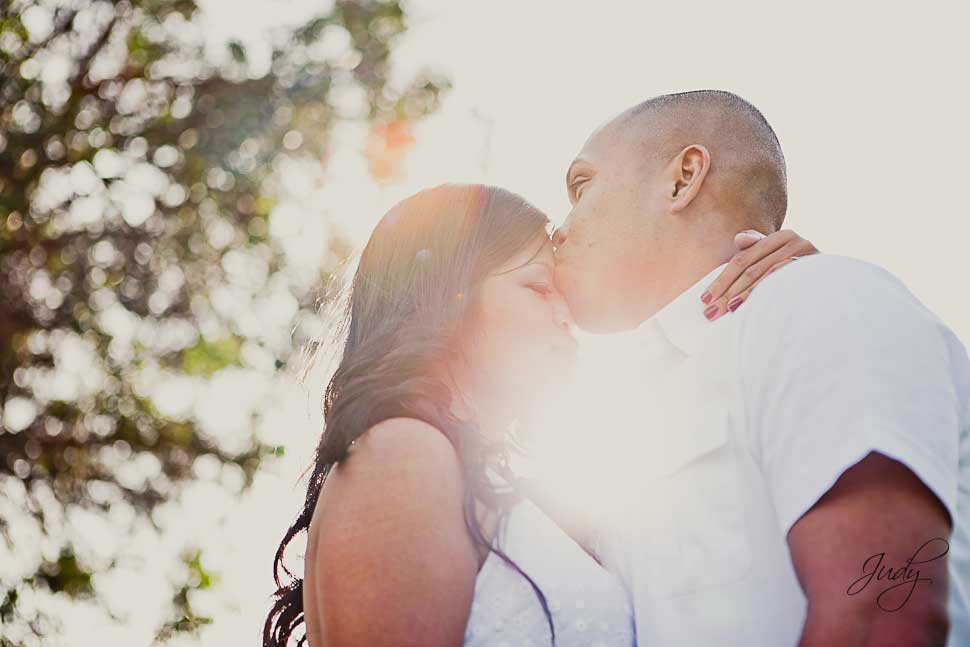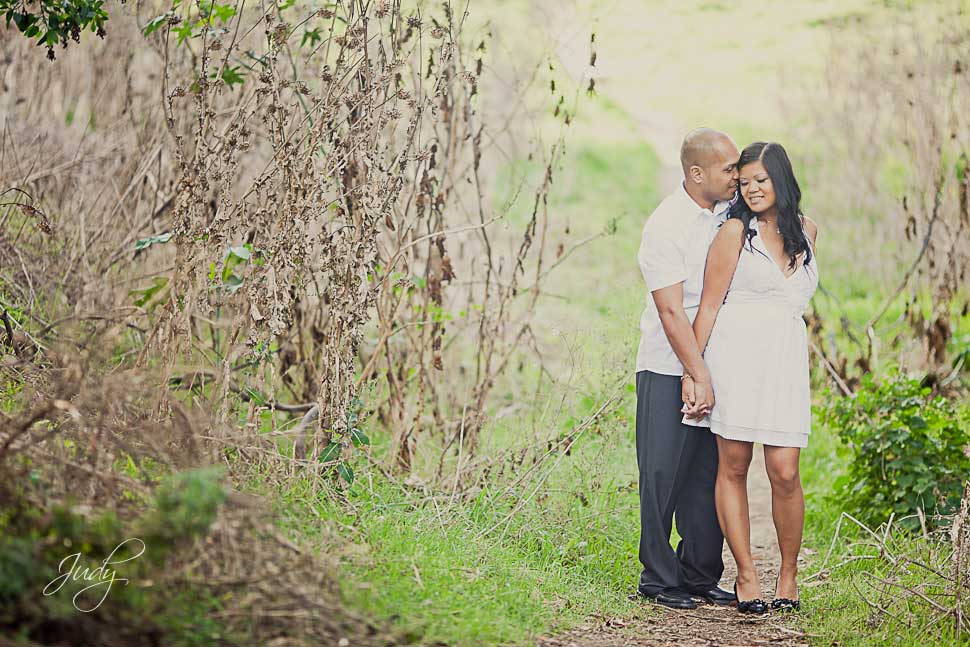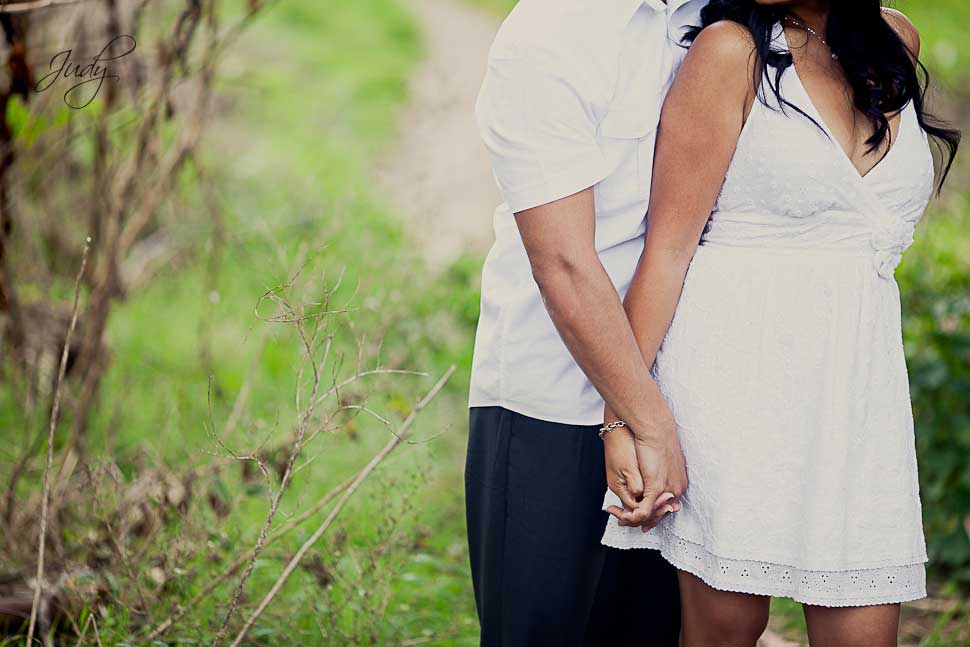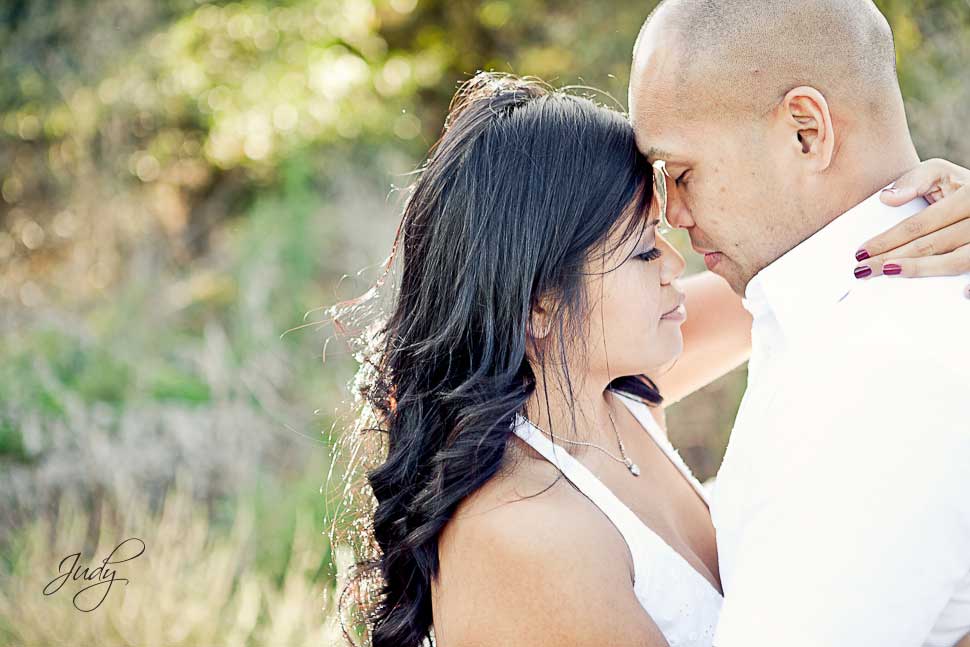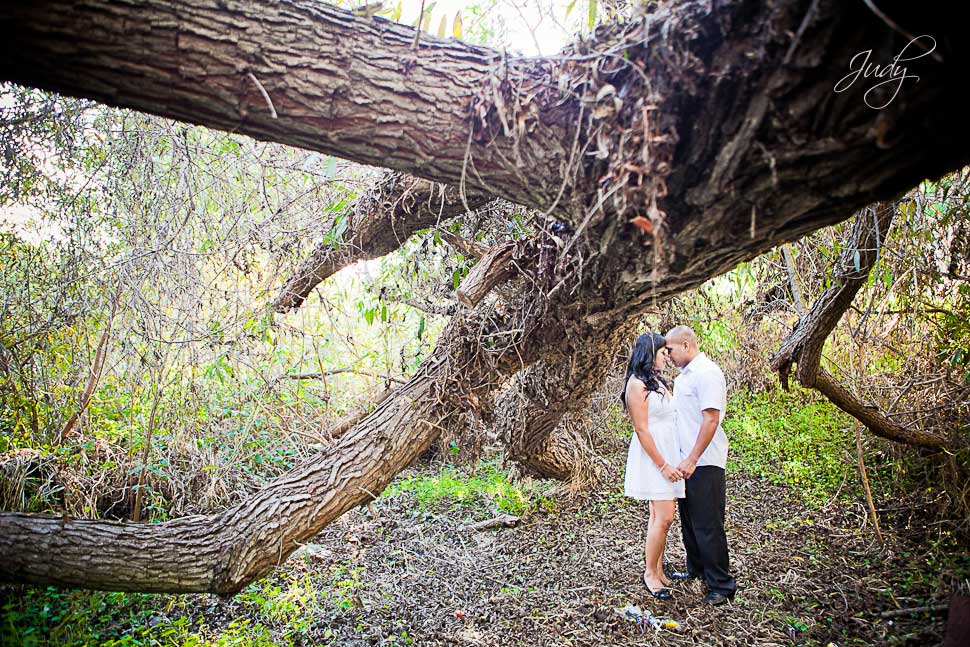 I LOVE these sunset pictures of them at the beach!!!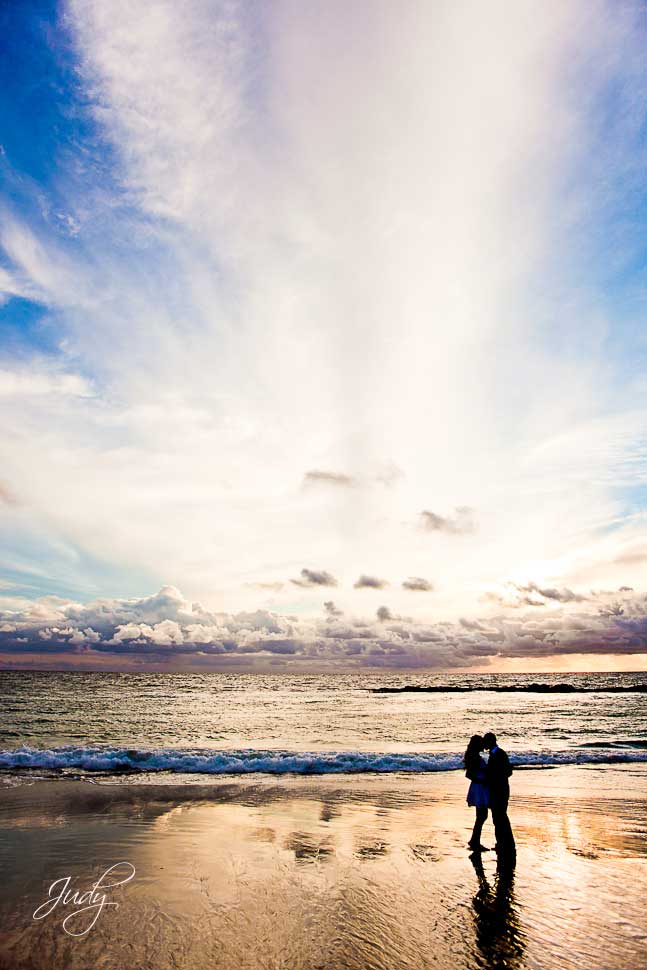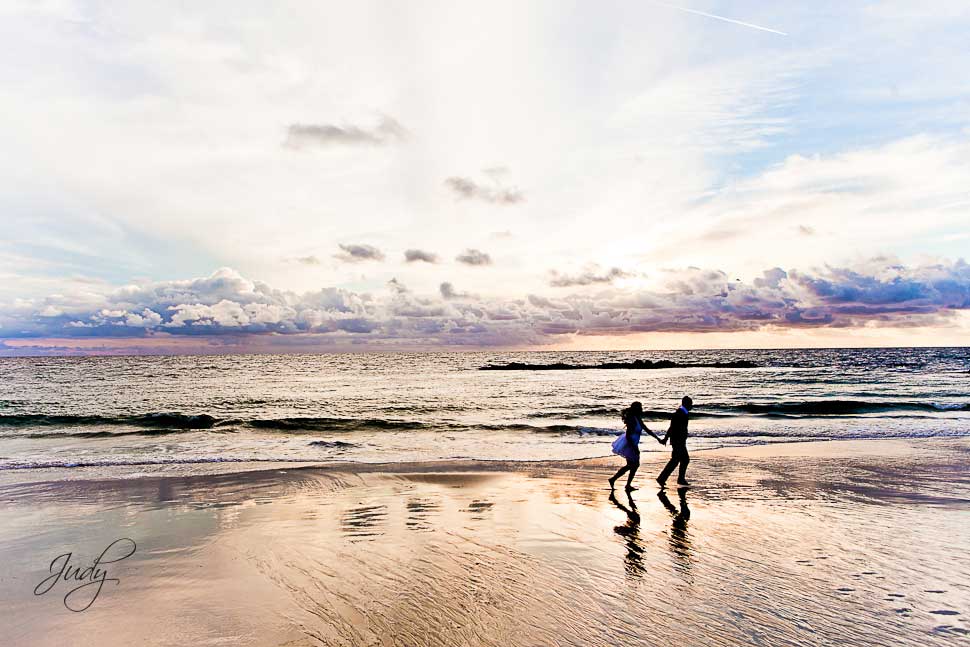 I love LOVE LOVE this pictures.  See what I mean when I say, "the way they look at each other says it all."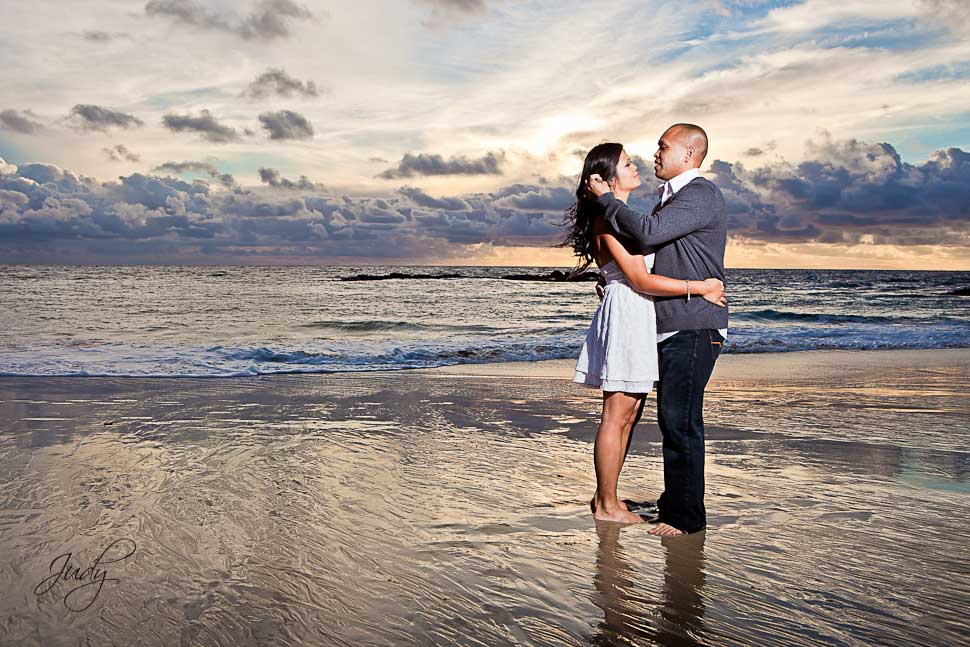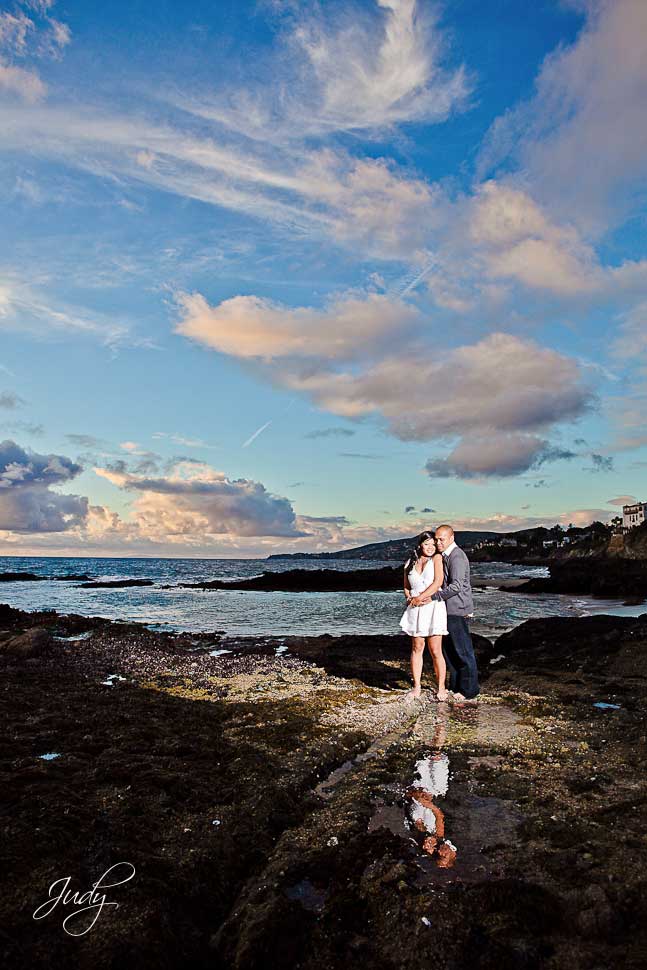 If you look really closely, these two are troopers!! What they are standing on is not just a rock, it's actually clams, mussels, shells, etc., things that really hurt your feet!  Trust me… I know.  LOL.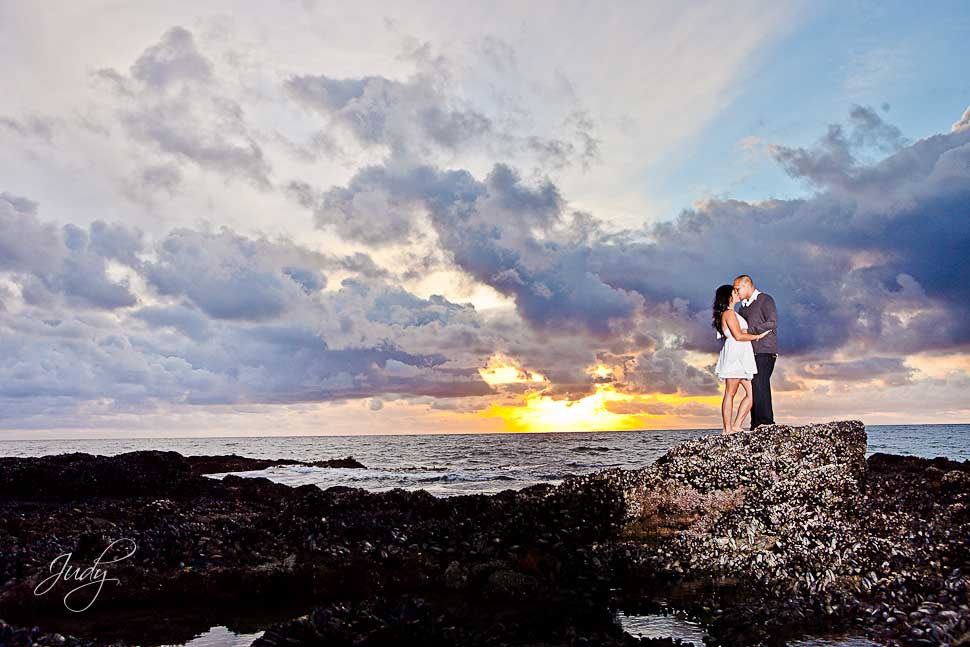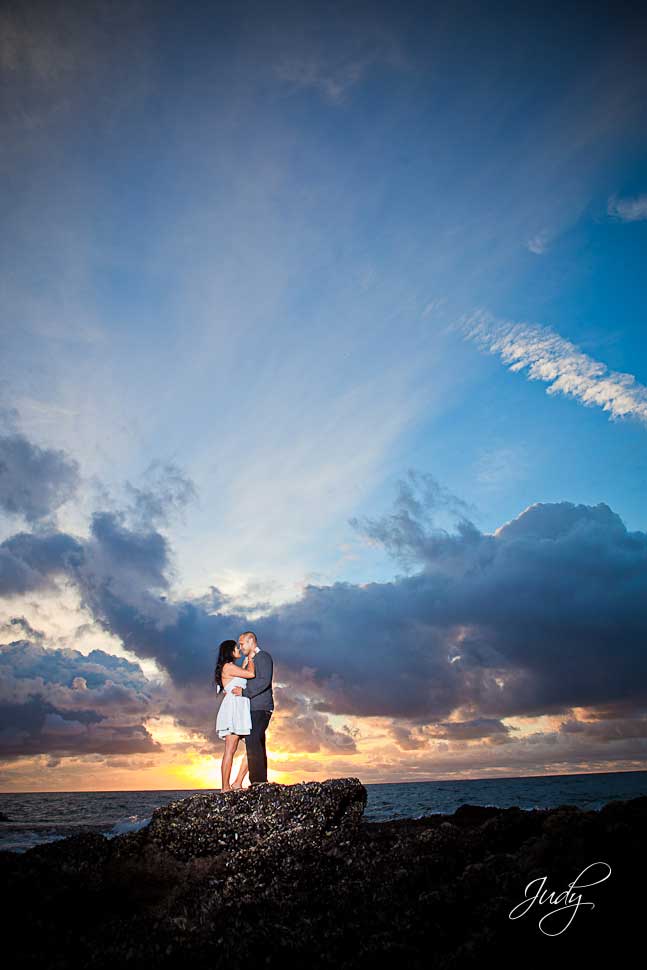 See… not soft sand!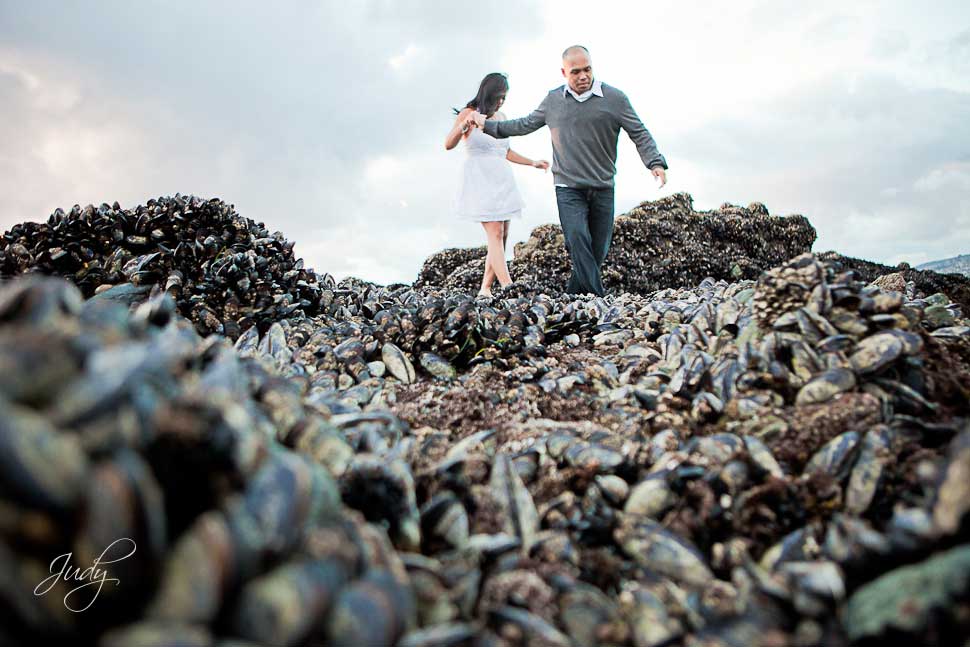 There was a really cool bed of seaweed.  This picture was taken with natural light…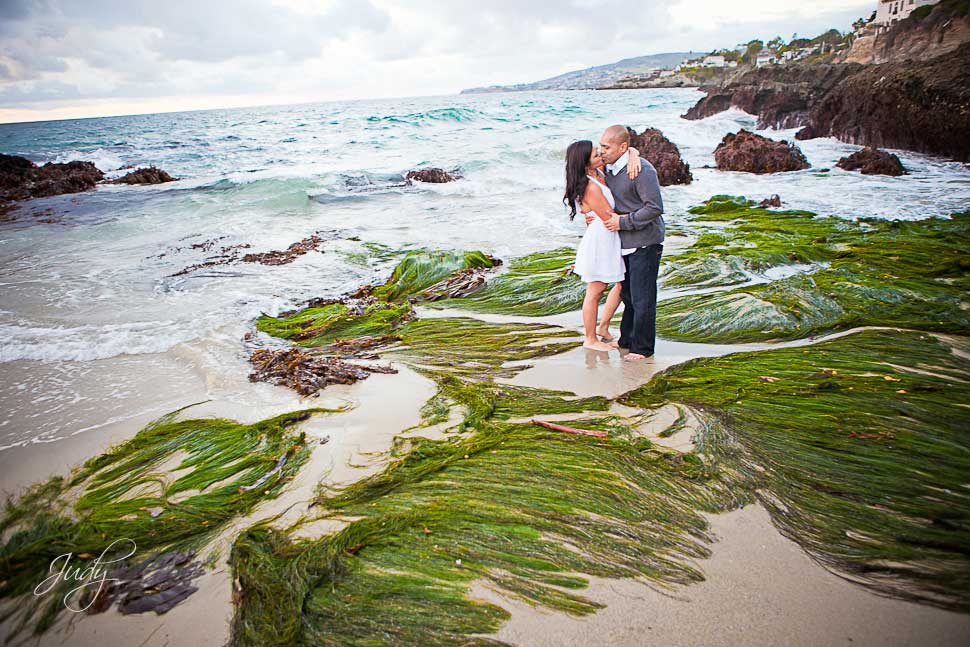 …while this picture was taken with external lighting.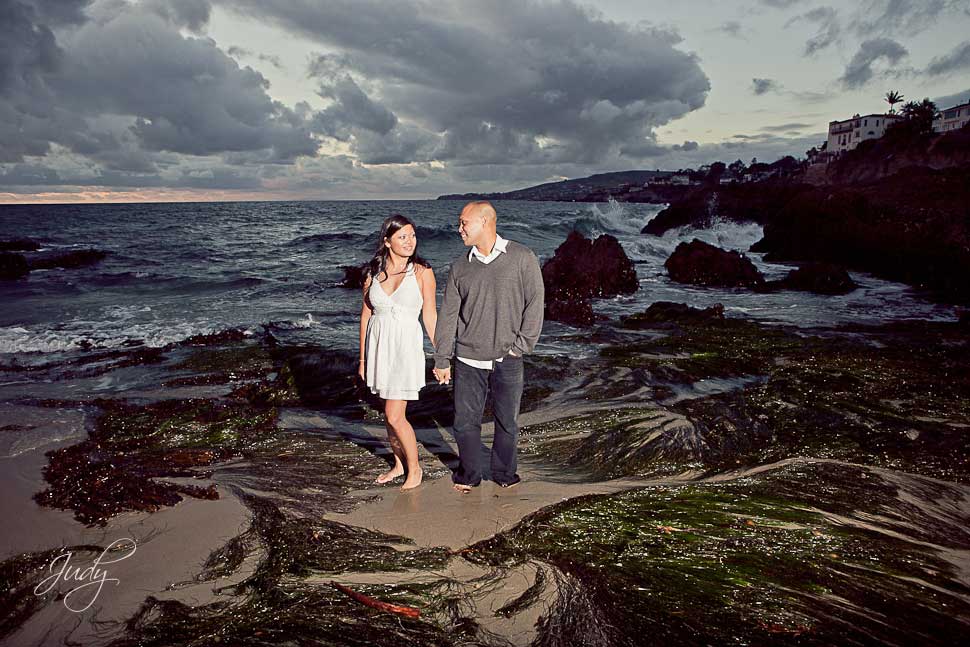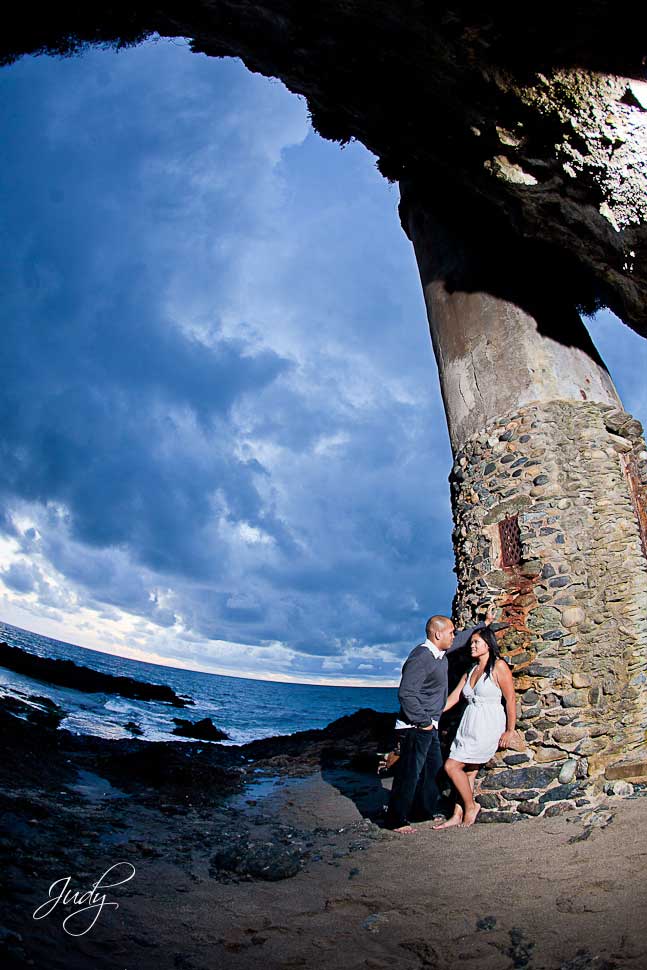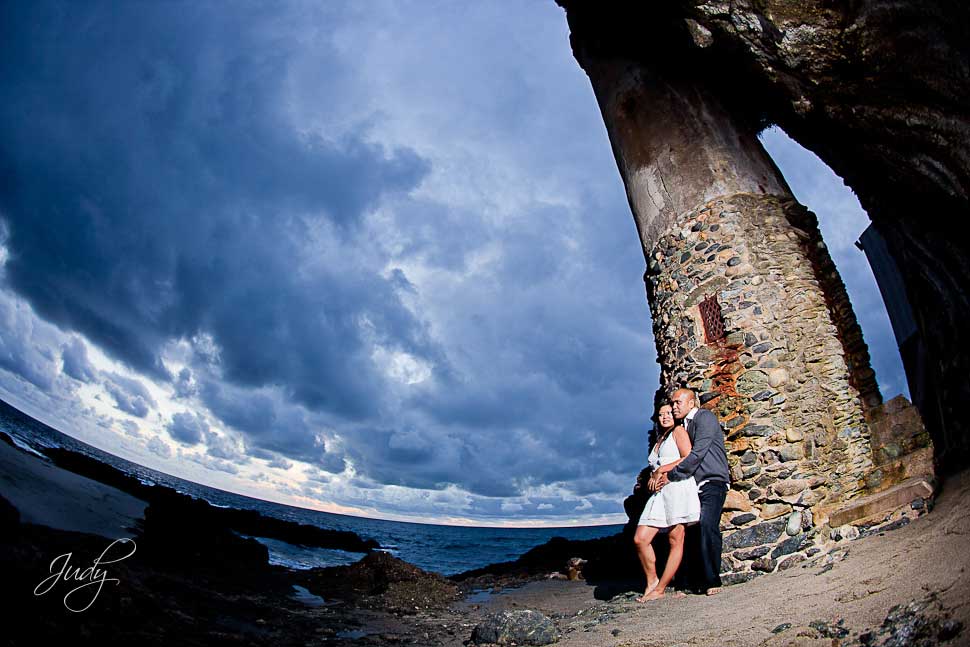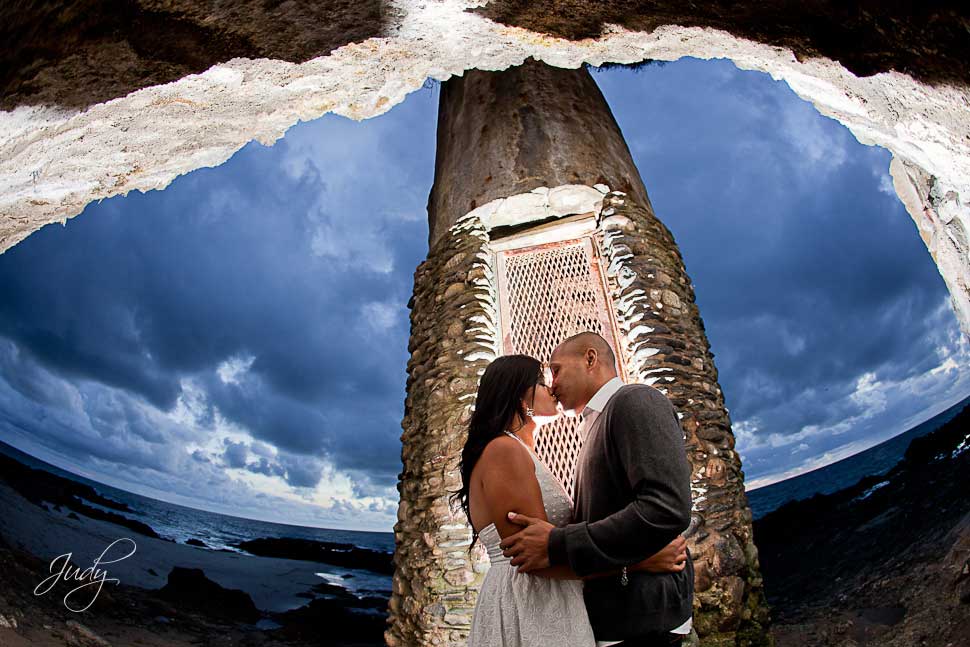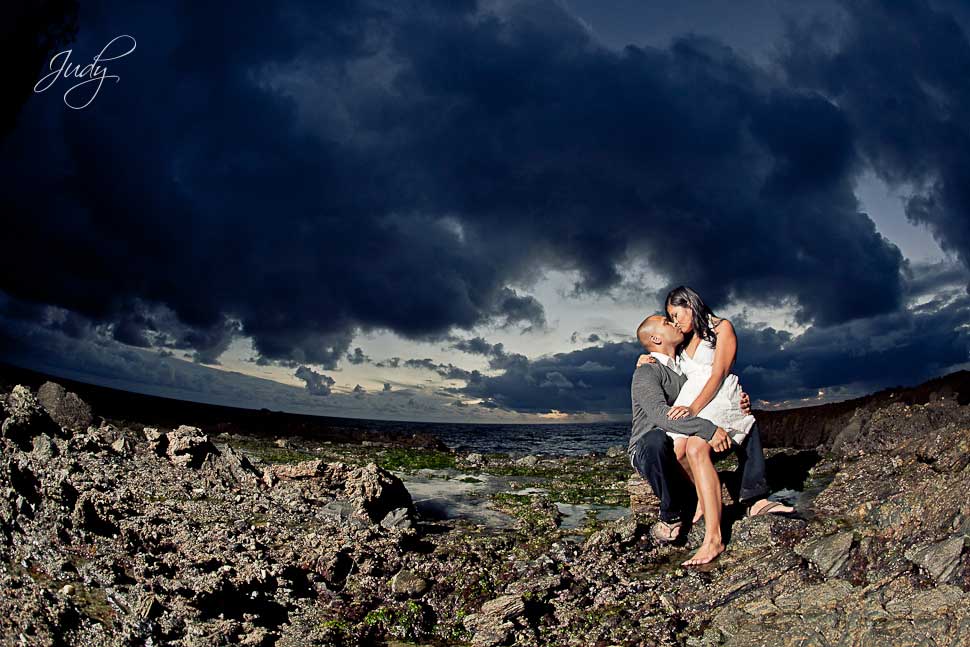 Trina and Trey, you guys are SO cute for each other.  Gavin and I look forward to being your wedding photographer this February for your Long Beach Wedding.  It'll be really fun…
Here's is another Laguna Beach Engagement Photography that you'll also enjoy.