This Rolex couple (Roanna+Alex…get it, get it?!?) met when they both were attending law school aboard in England.  It wasn't very long after law school that Roanna moved back to Hong Kong and Alex decided couldn't live without her. So, he followed. =) Now, both of them live and work in Hong Kong. When we first spoke on the phone I didn't even know they were Asians. I couldn't get over lovely British accent. Haha. Rolex told me they were traveling to Orange County to attend a friend's wedding. And since they're here, they wanted to take advantage of our picturesque backdrops. They wanted something that Hong Kong doesn't offer; and so I recommend the Mission Ruins in San Juan Capistrano and our beautiful beaches. We all couldn't be happier with our location decision. I absolutely love how their photos turned out. =) So continue for our take on Mission San Juan Capistrano engagement photography!
Mission San Juan Capistrano Engagement Photos
We started our engagement photography at Mission San Juan Capistrano, which is a gem and icon of SJC. It's one of the few places in California where the history of the location surpasses the founding of our country. It's a treasure.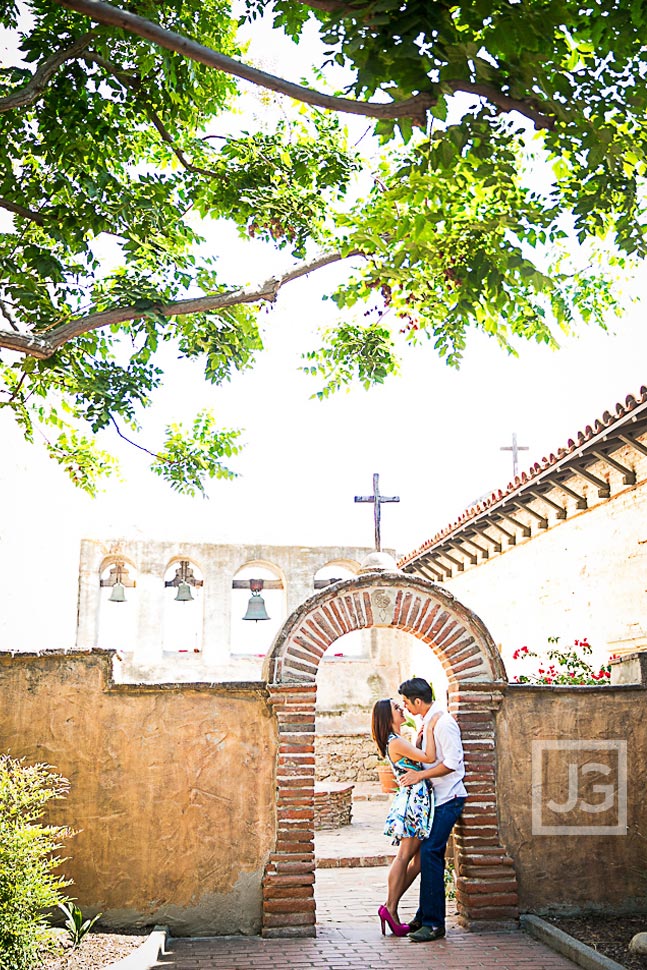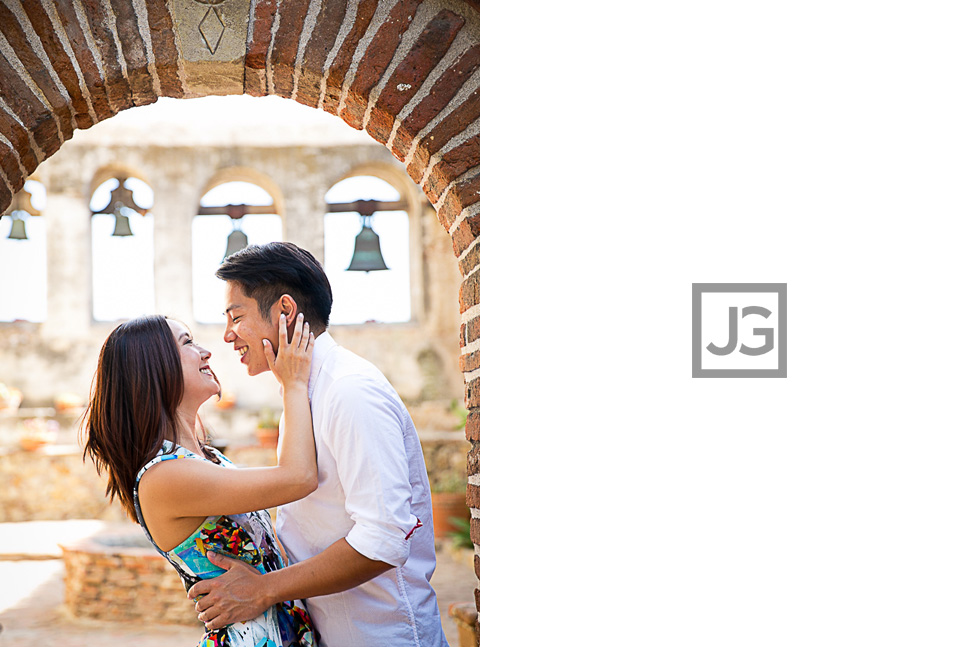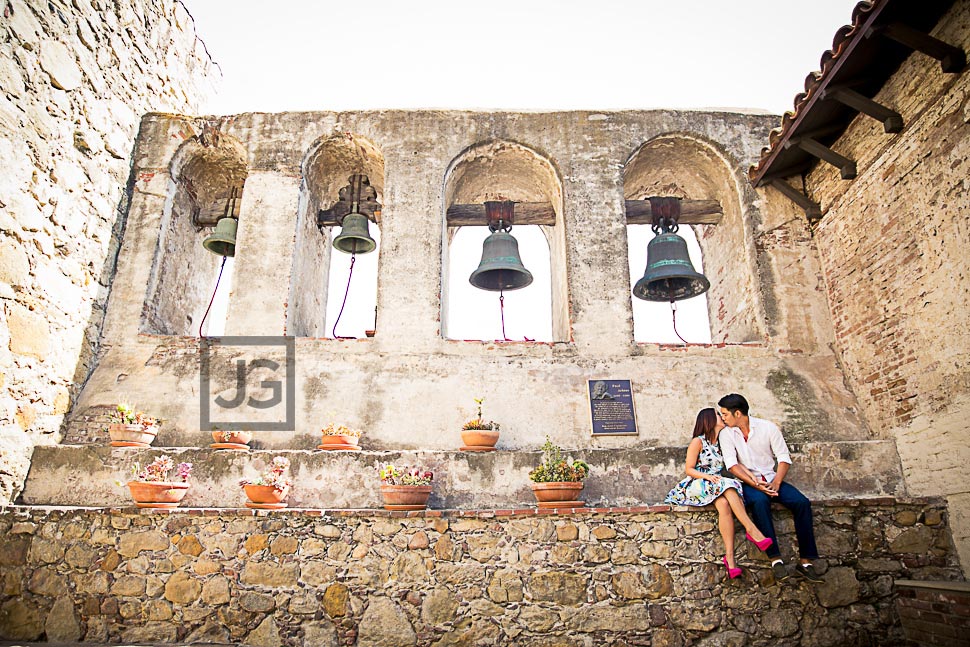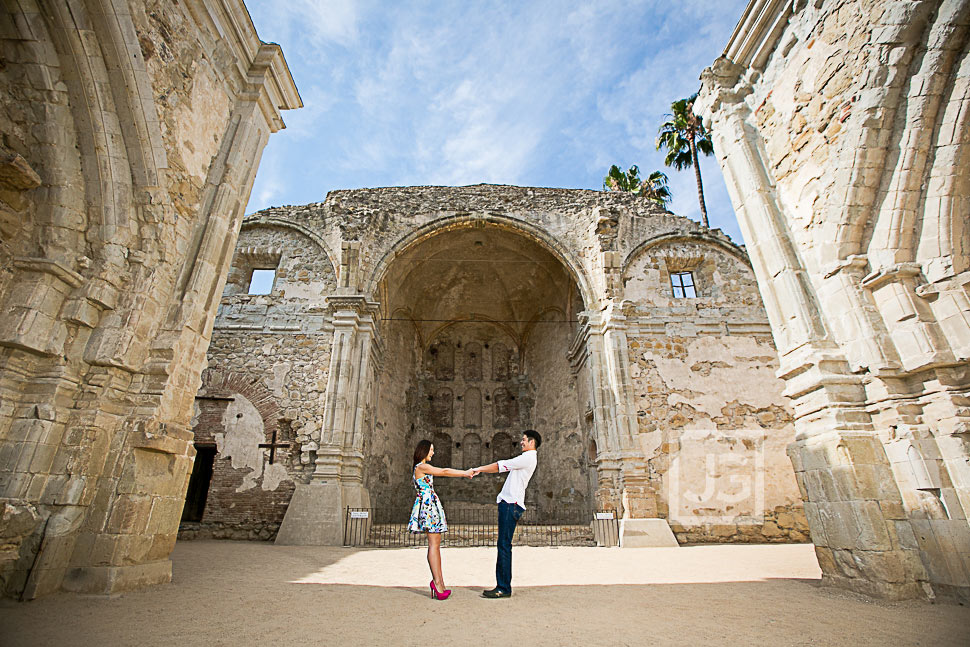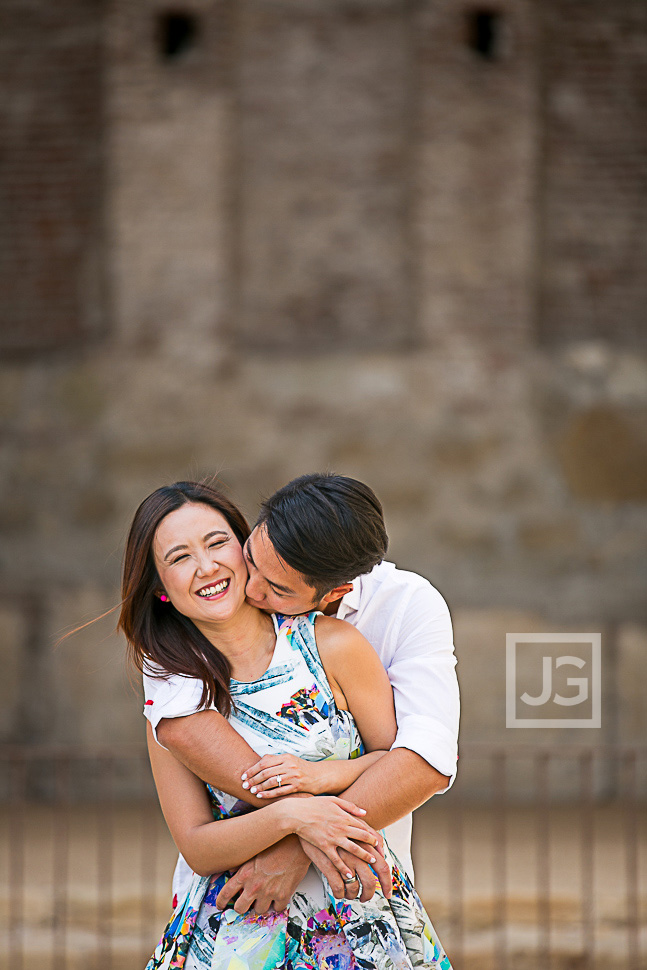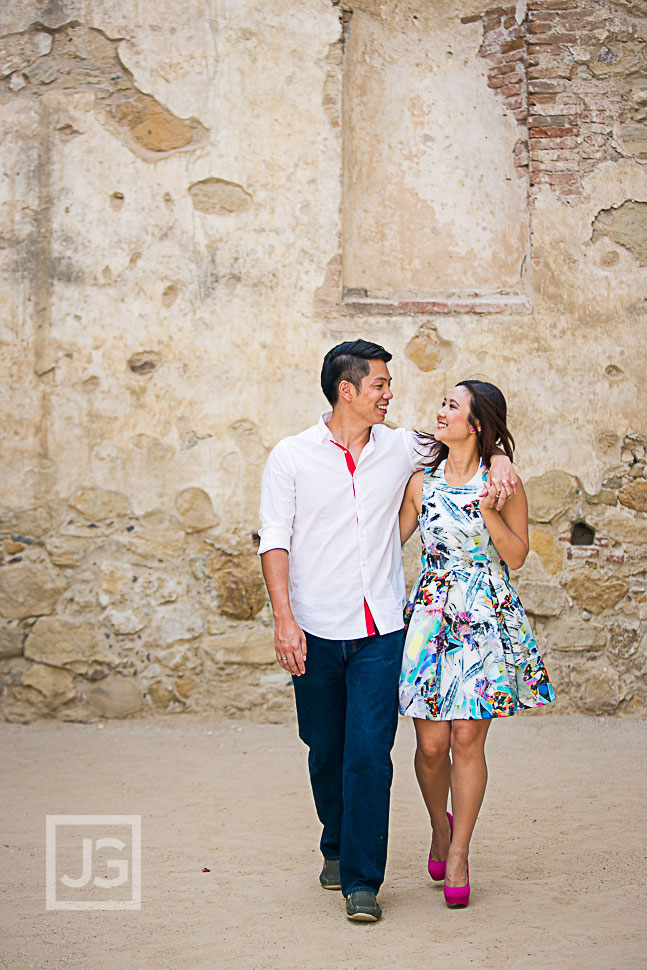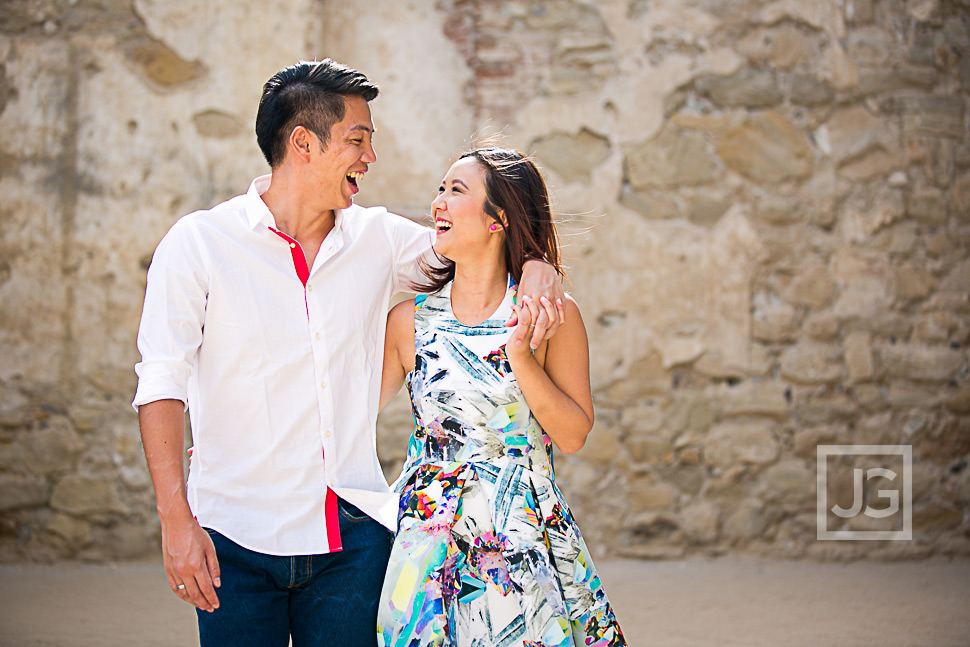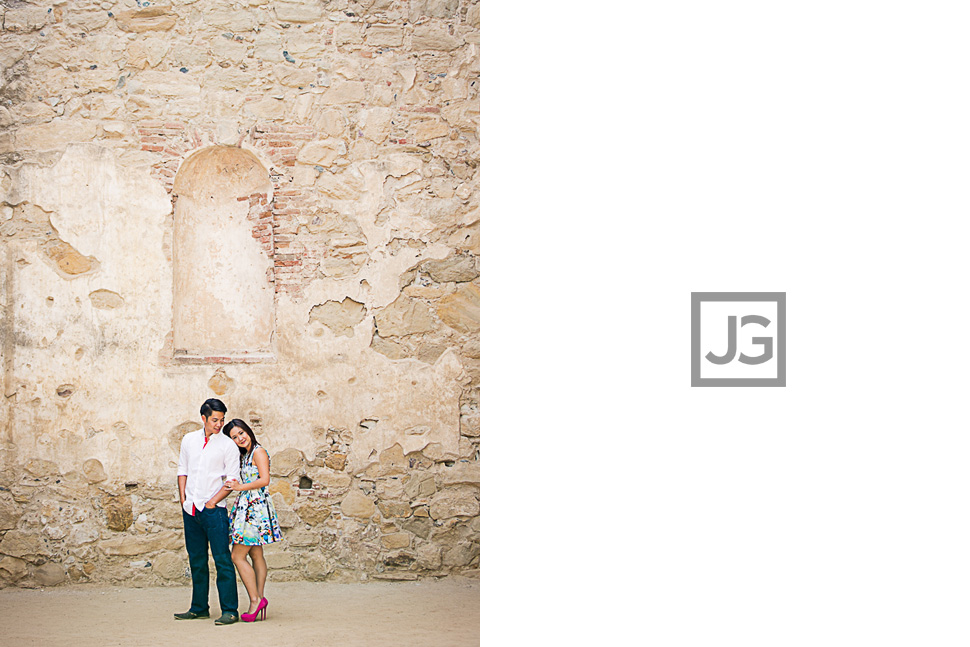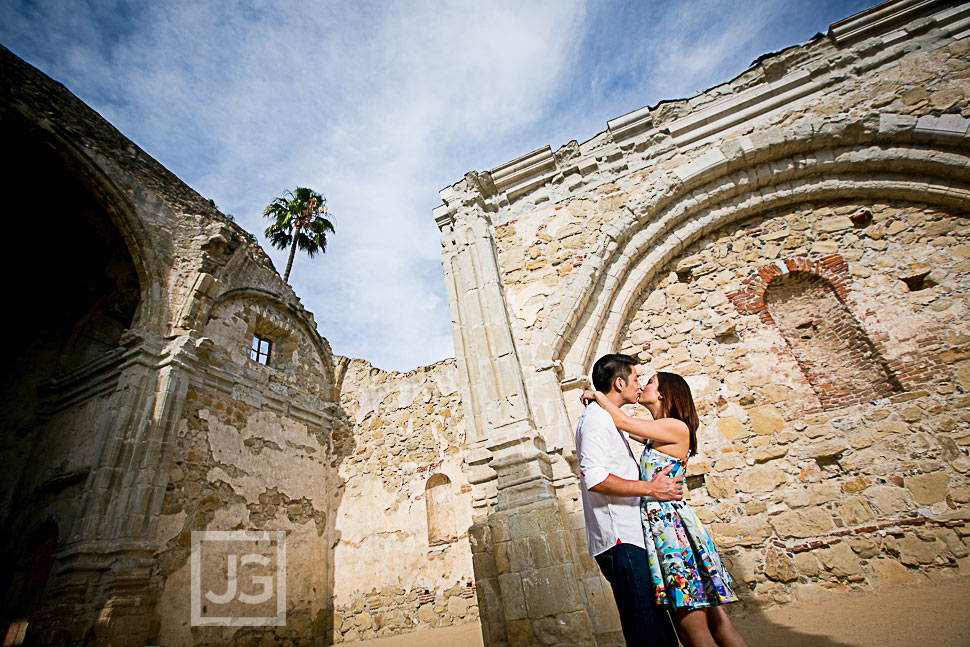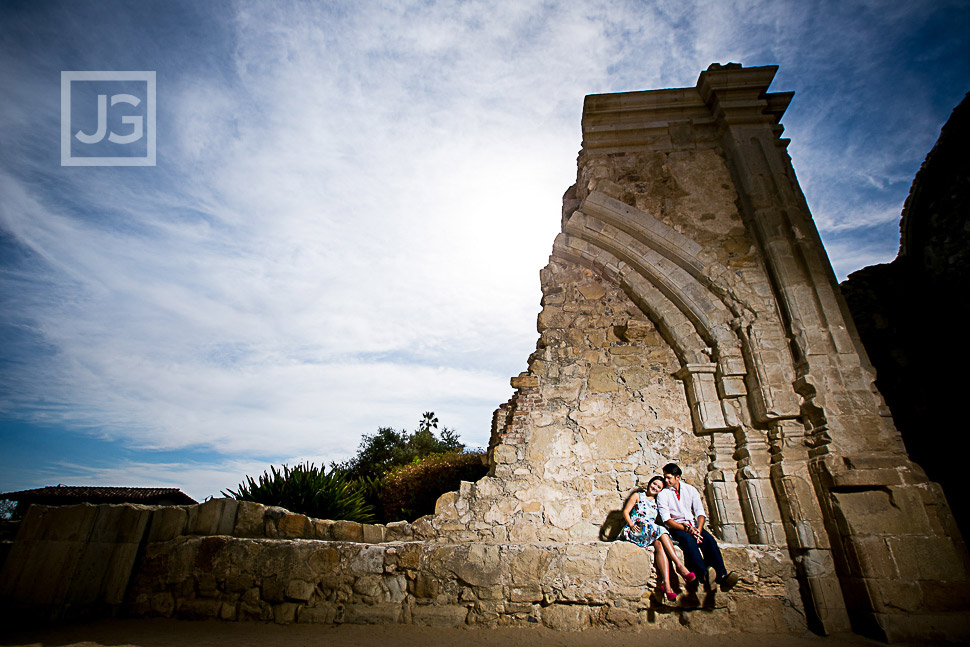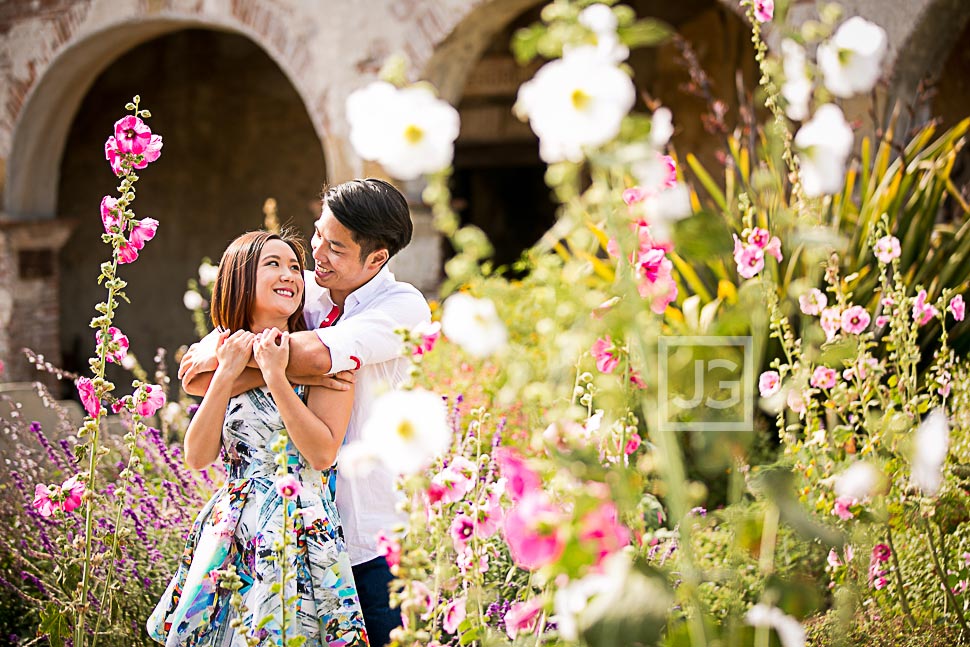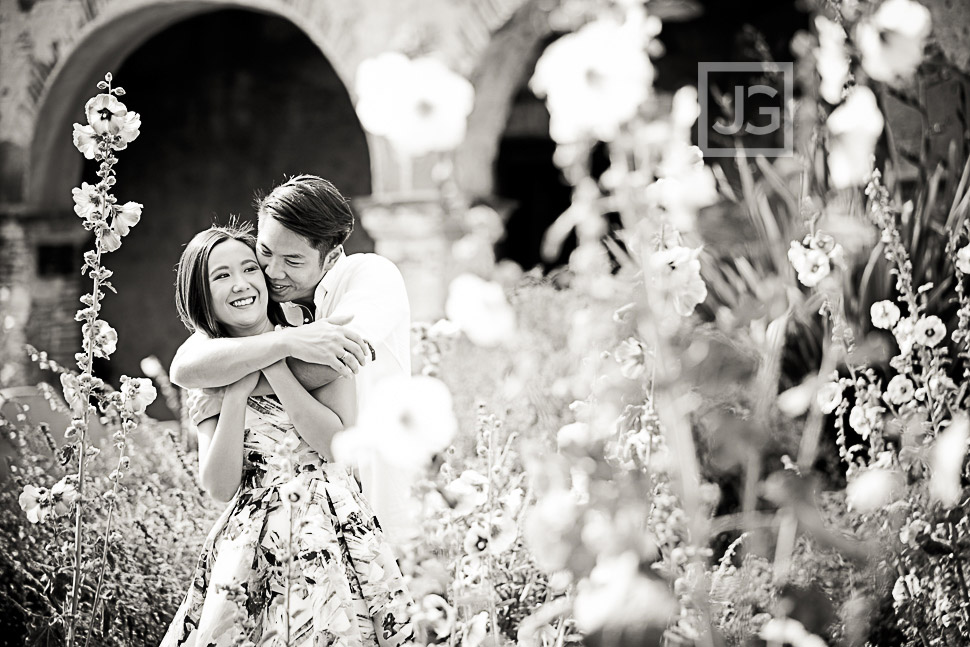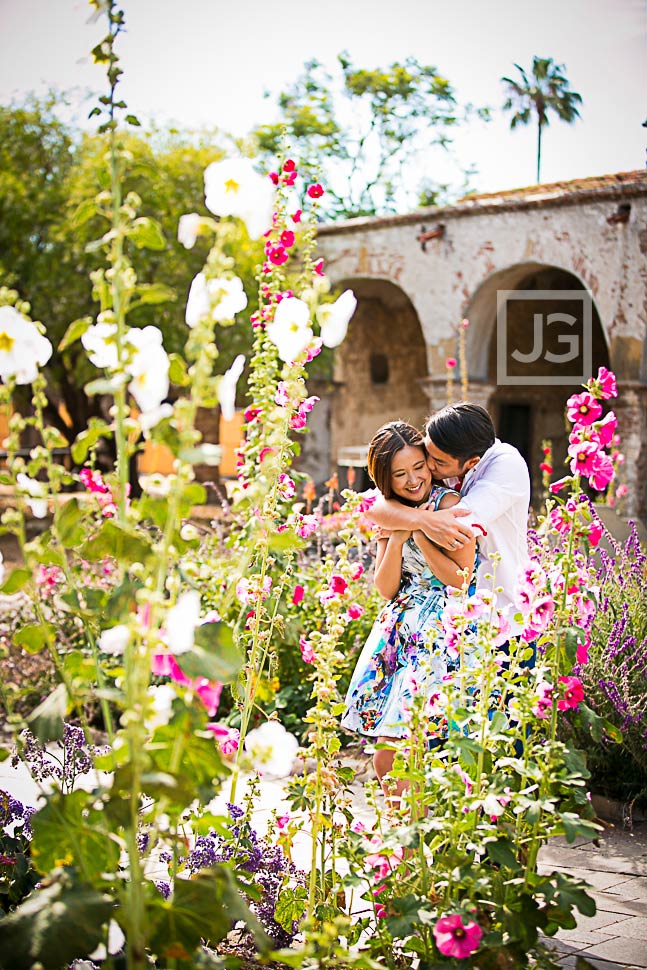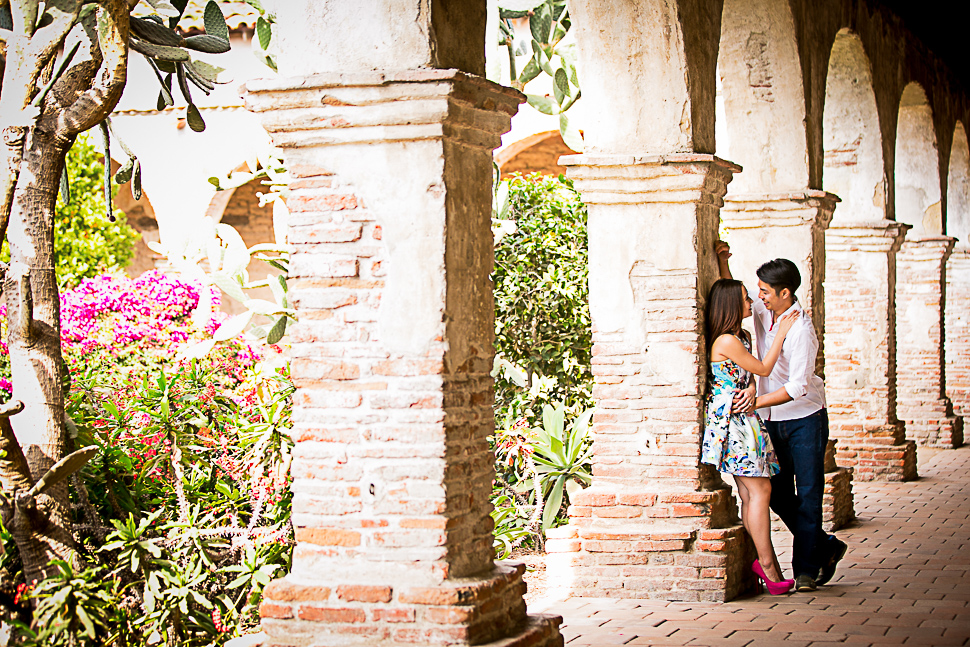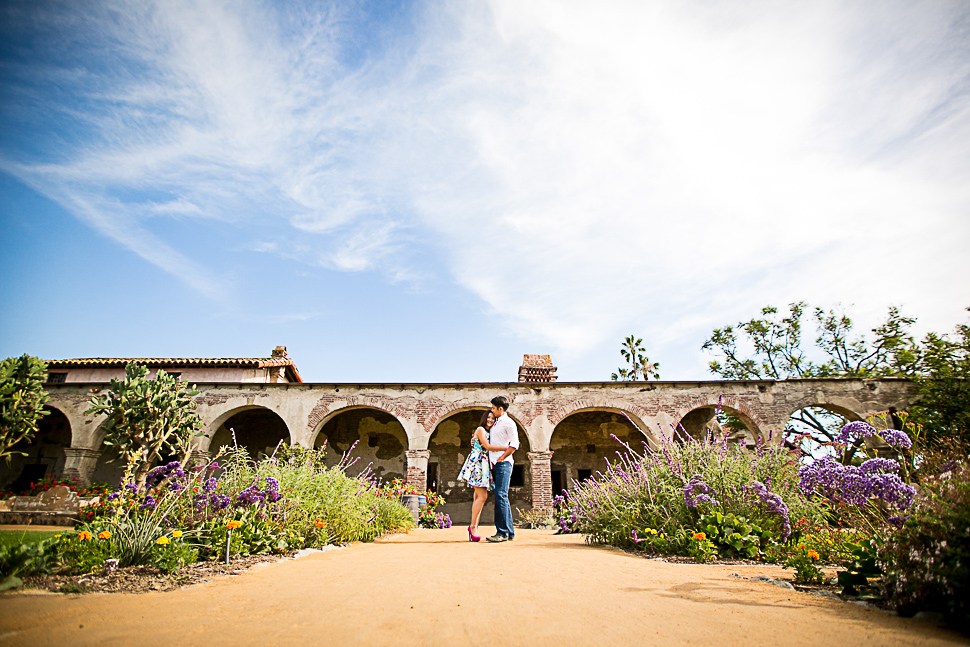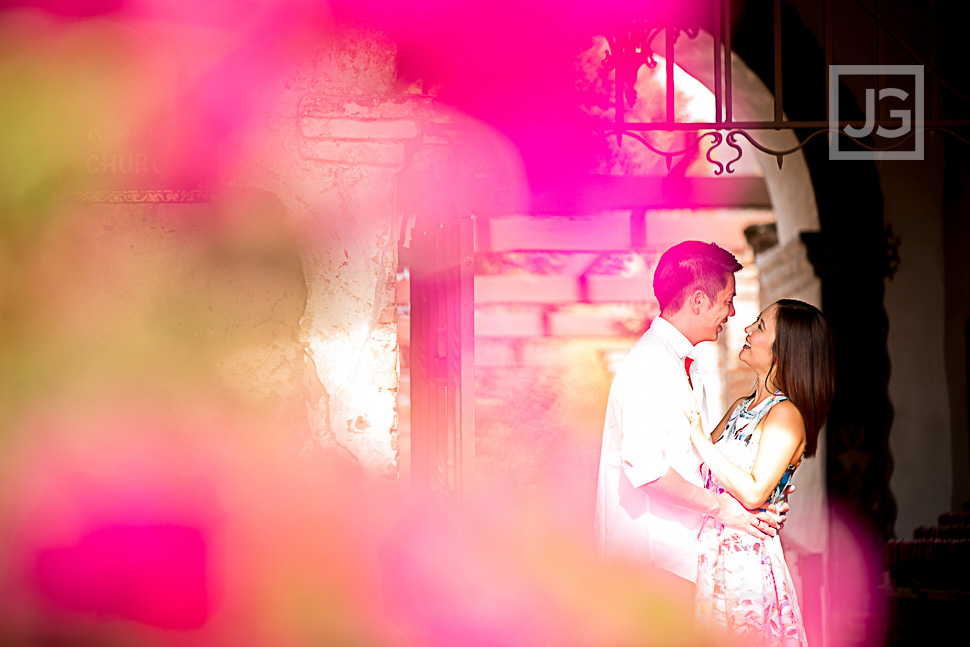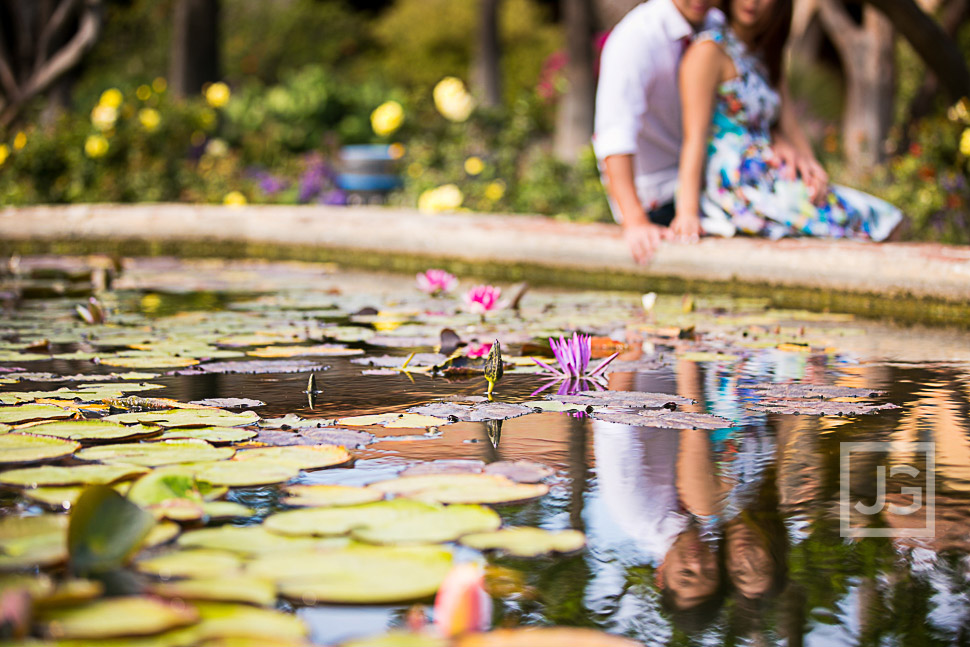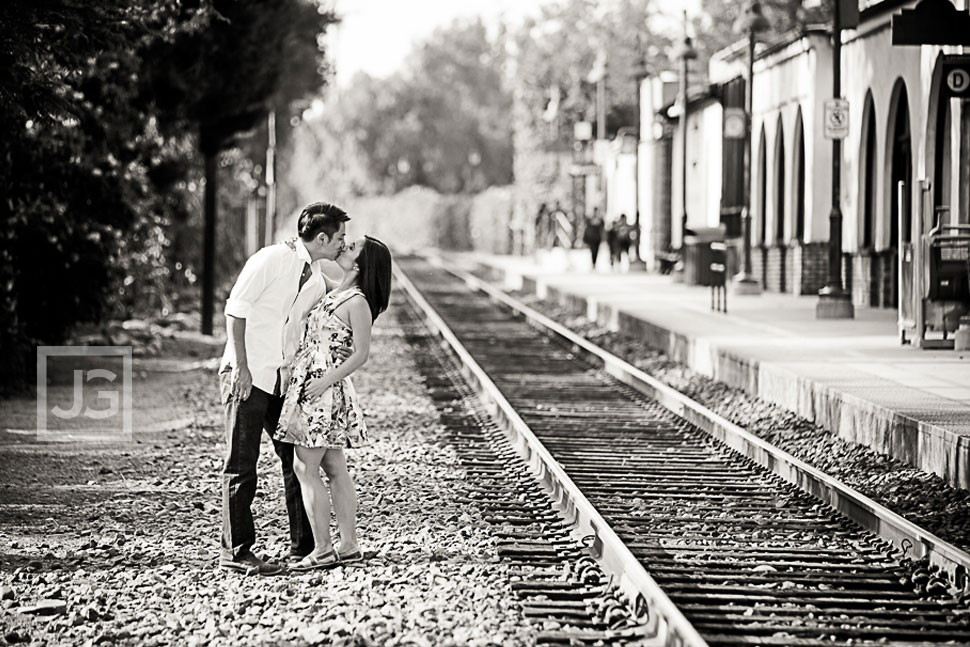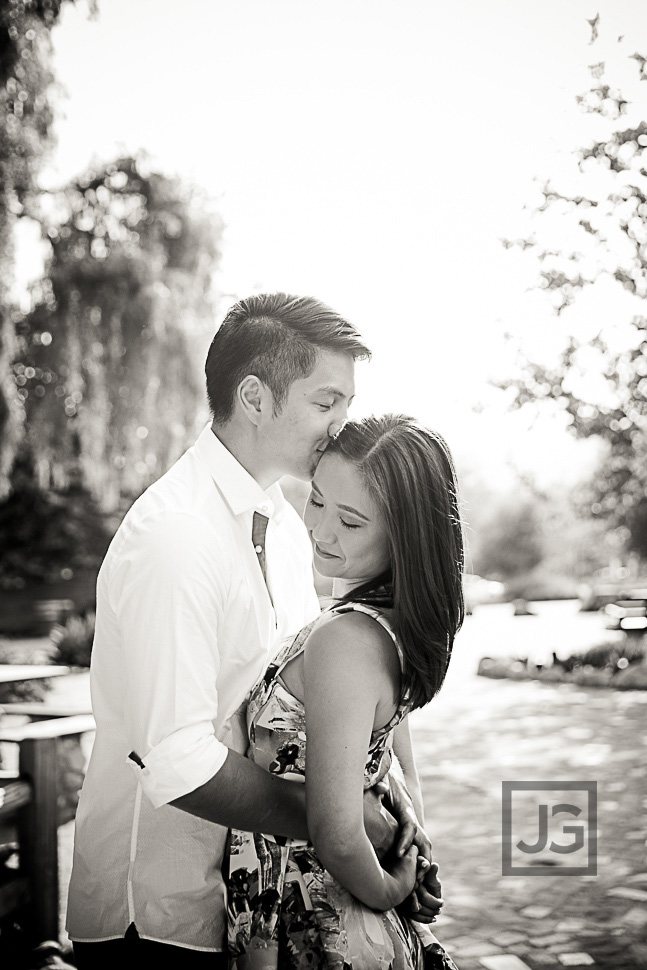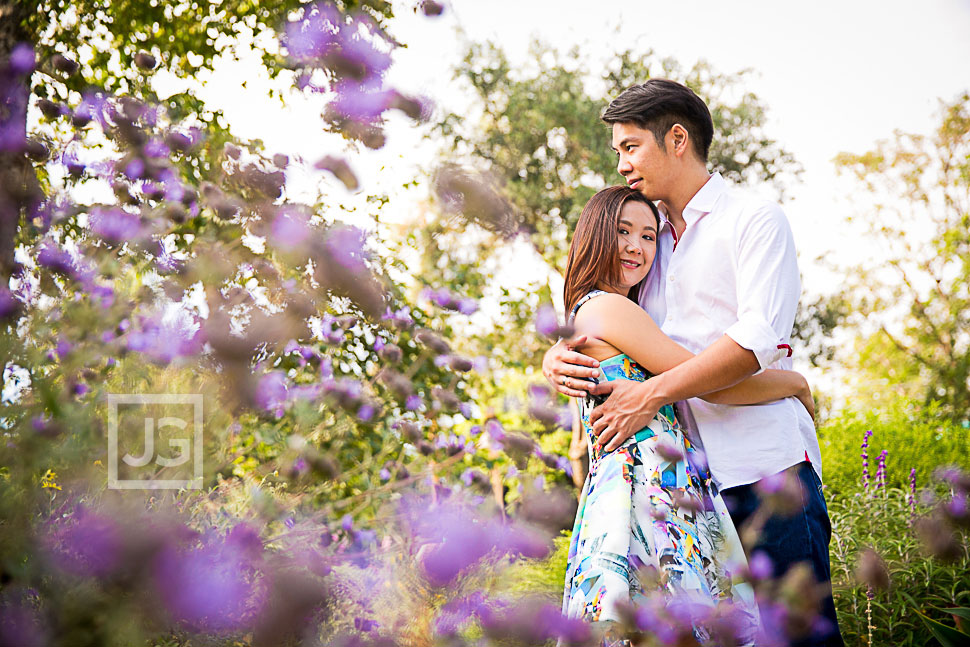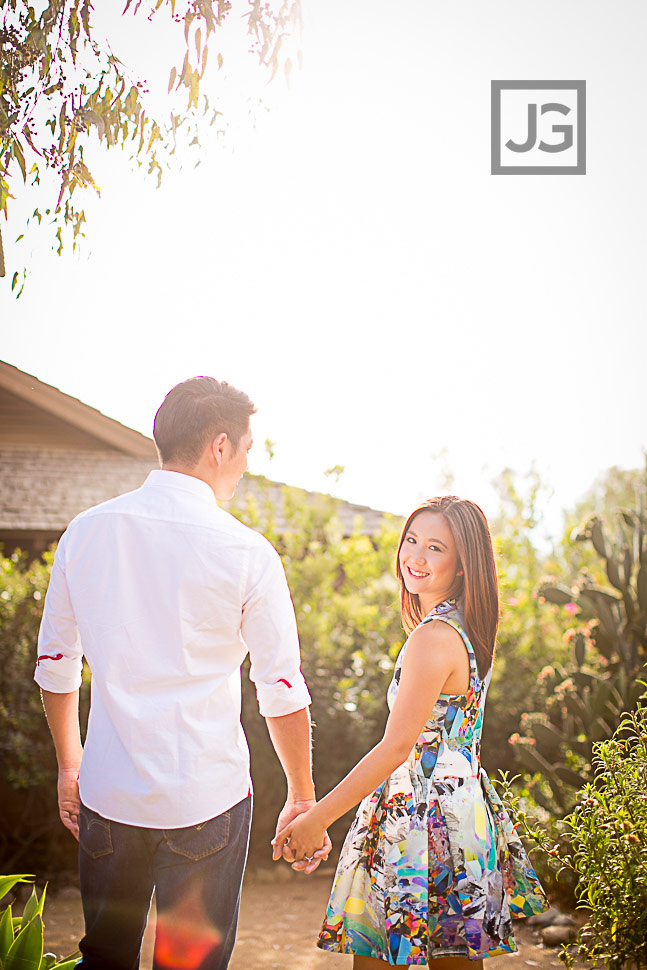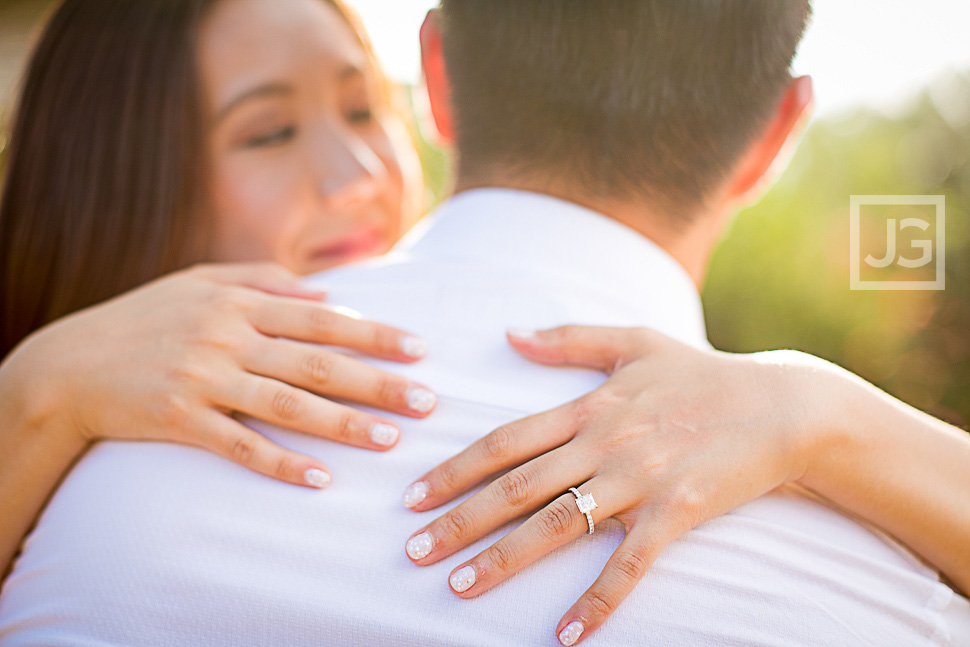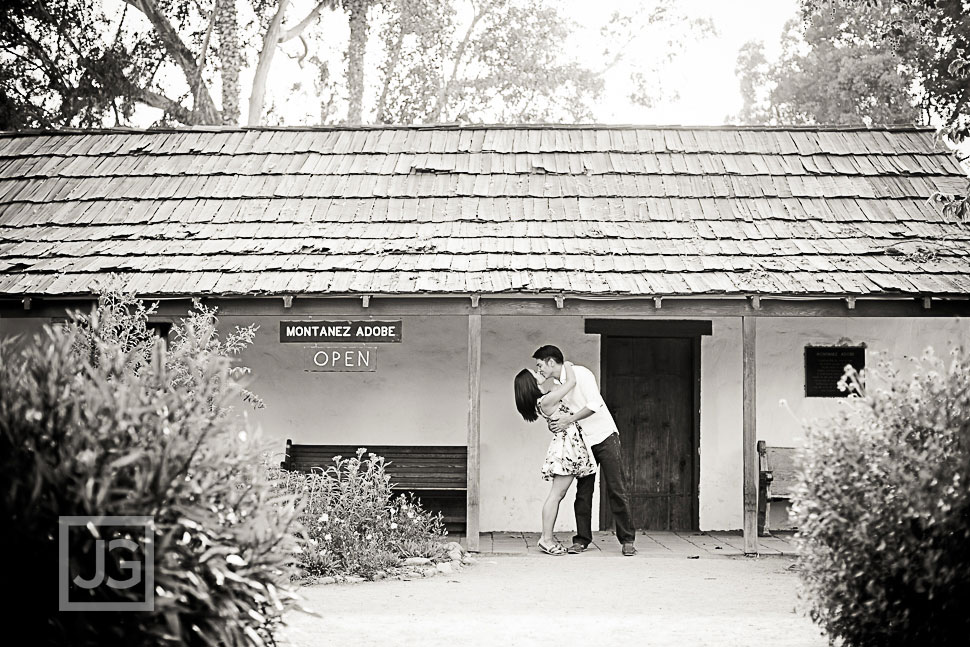 Laguna Beach Engagement Photos
After the Mission we headed over to Laguna Beach (specifically Victoria Beach) to finish up our session with sand, salt water, and a beautiful sunset.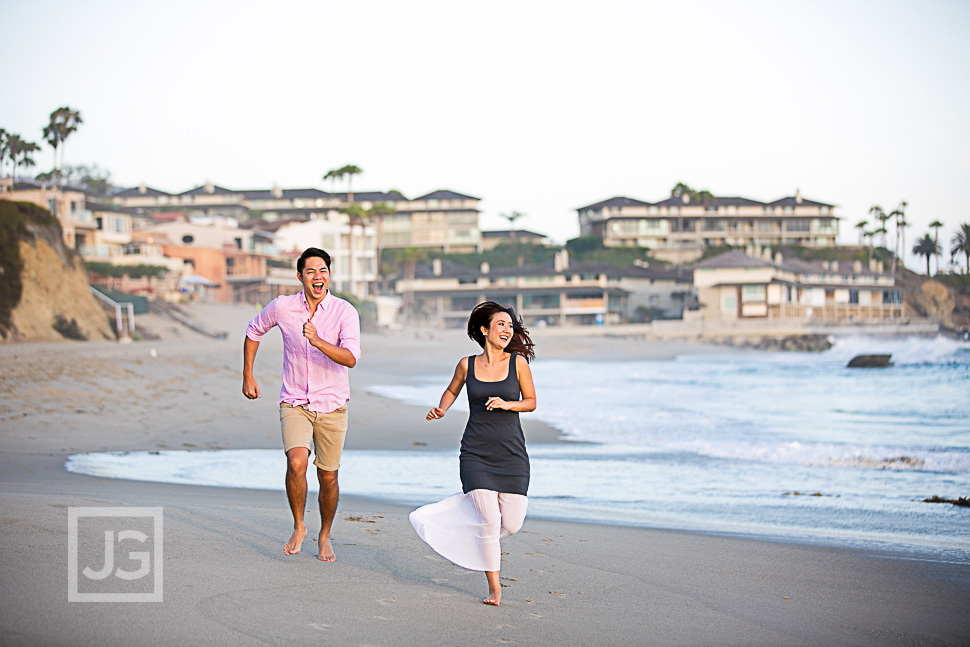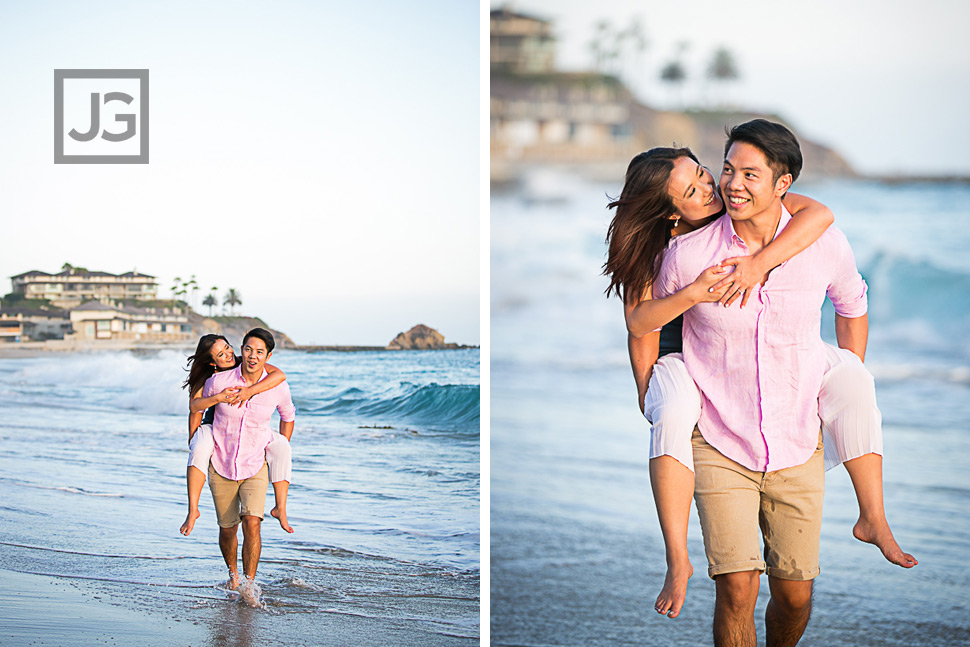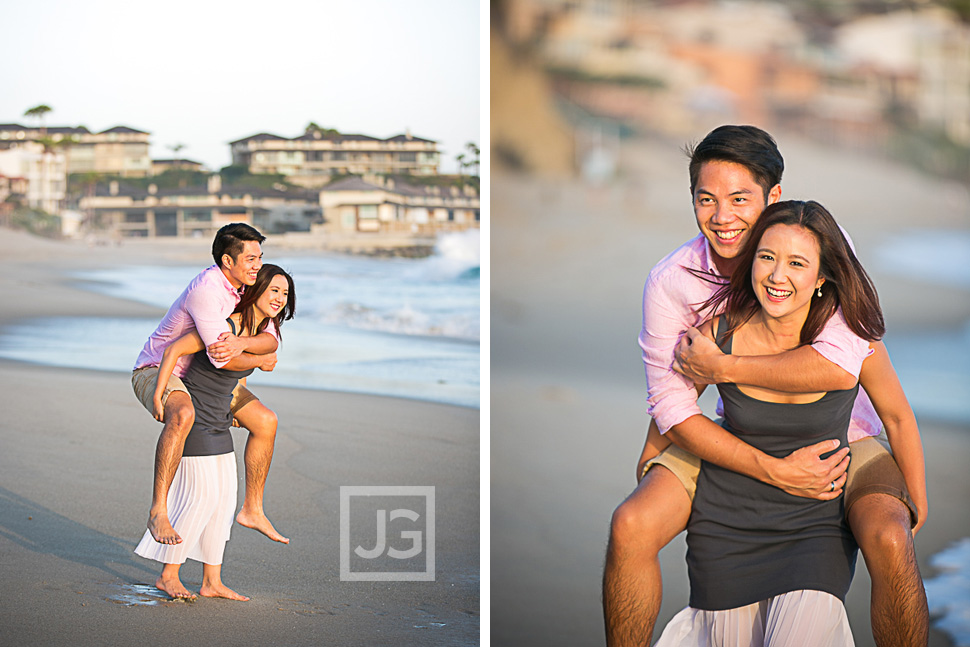 This is the sun starting to set on Laguna Beach, in the tide pools.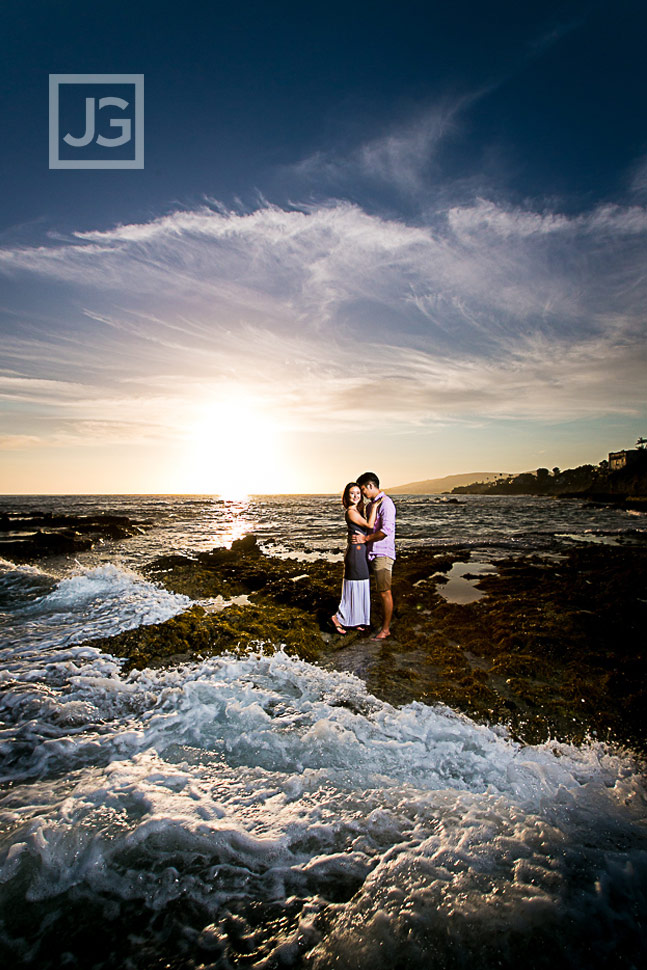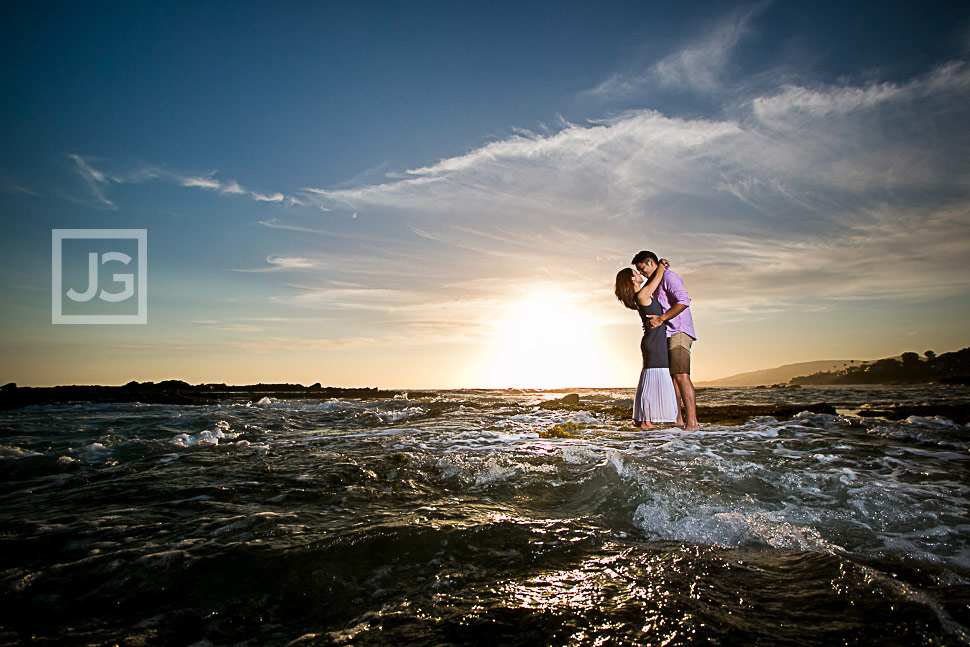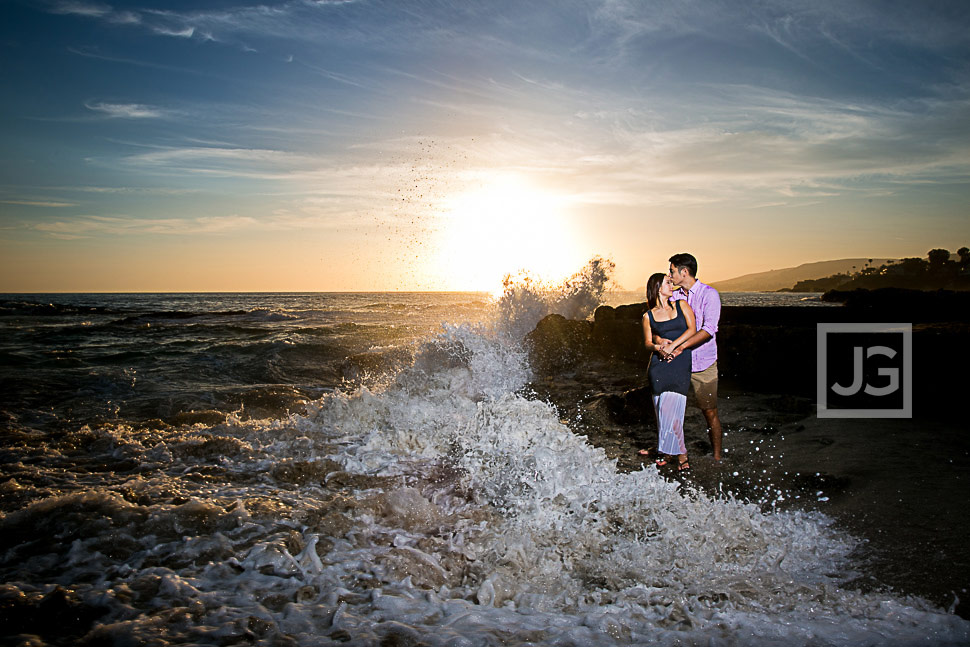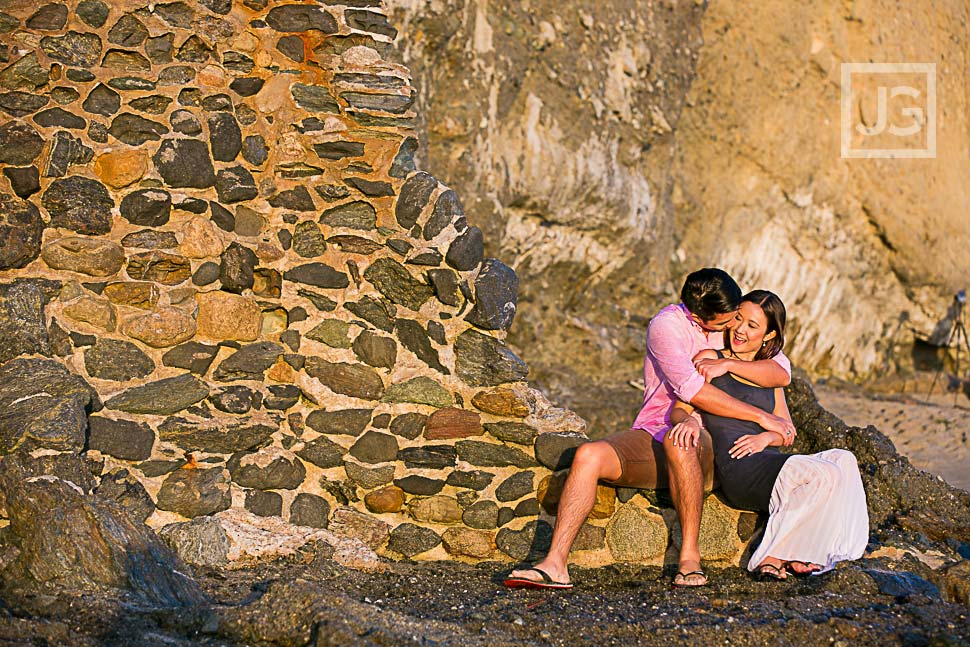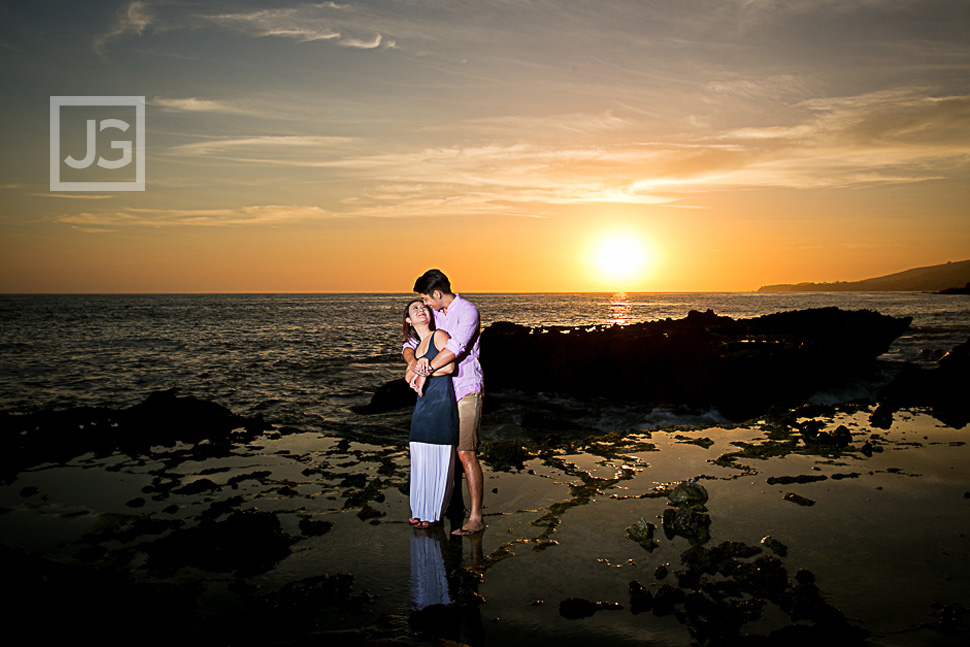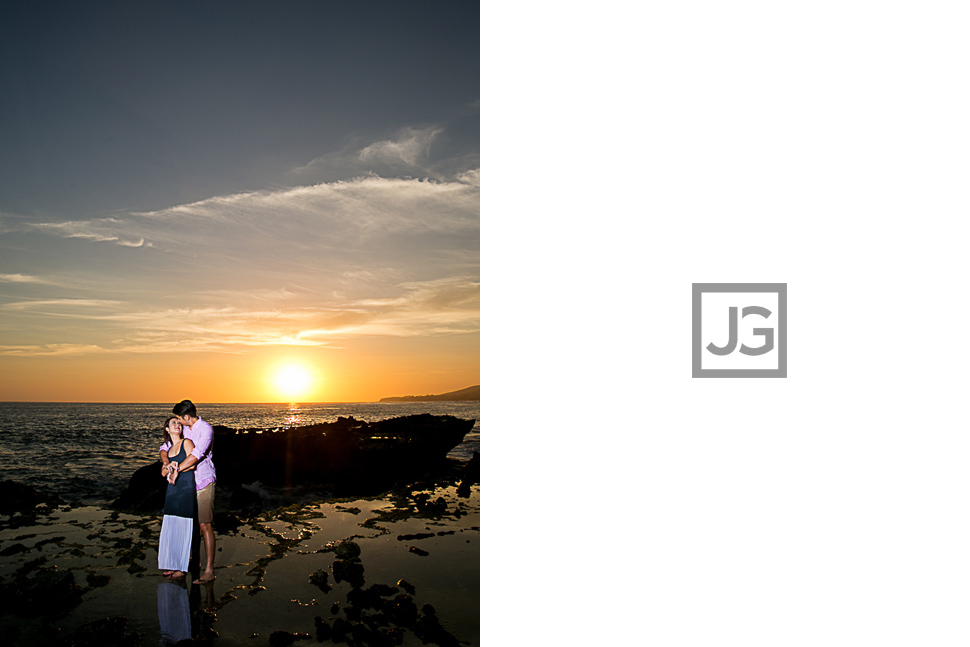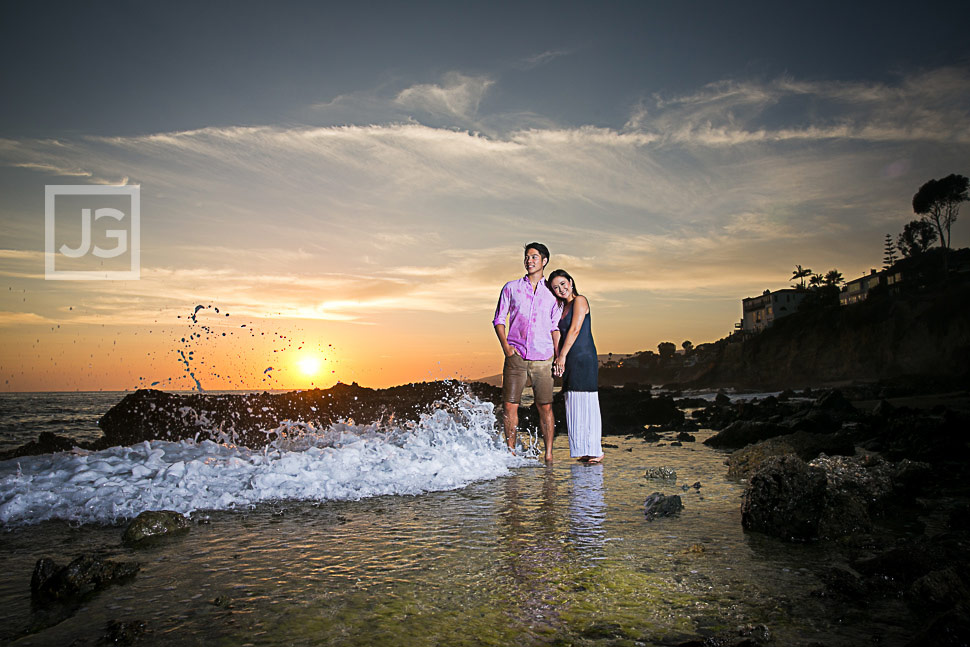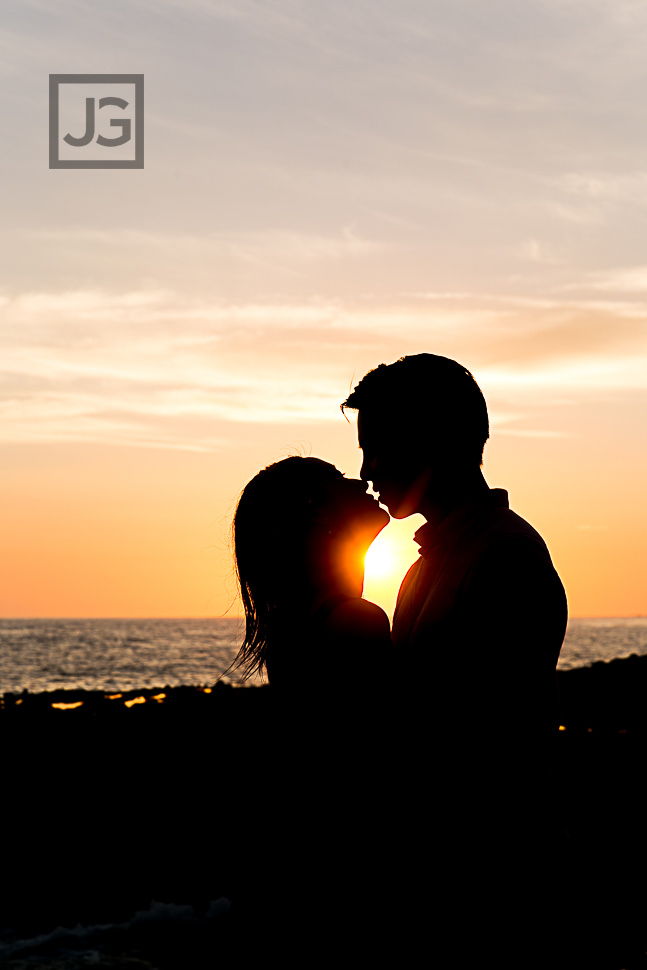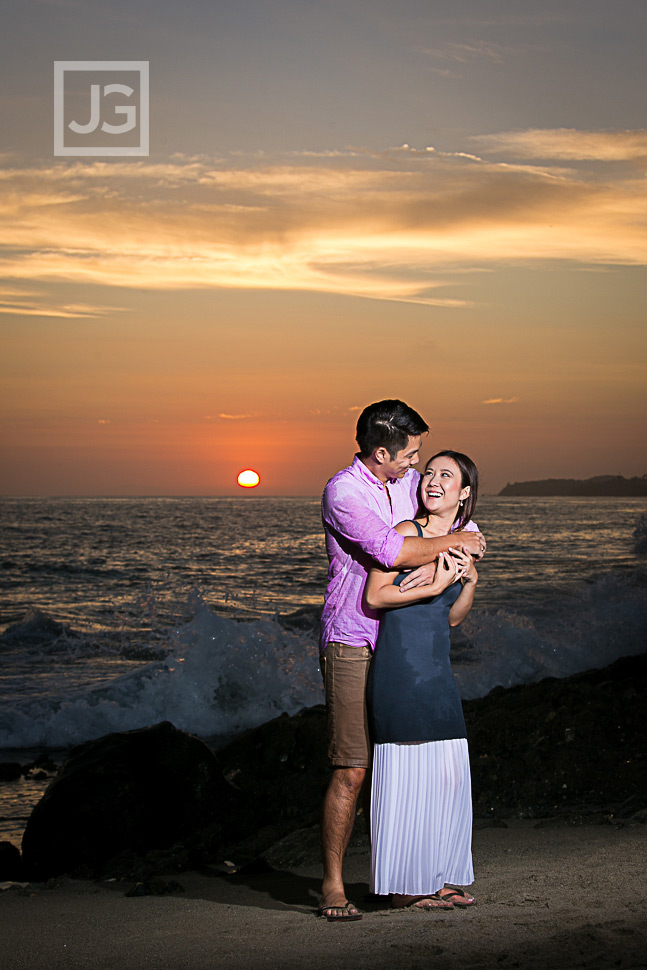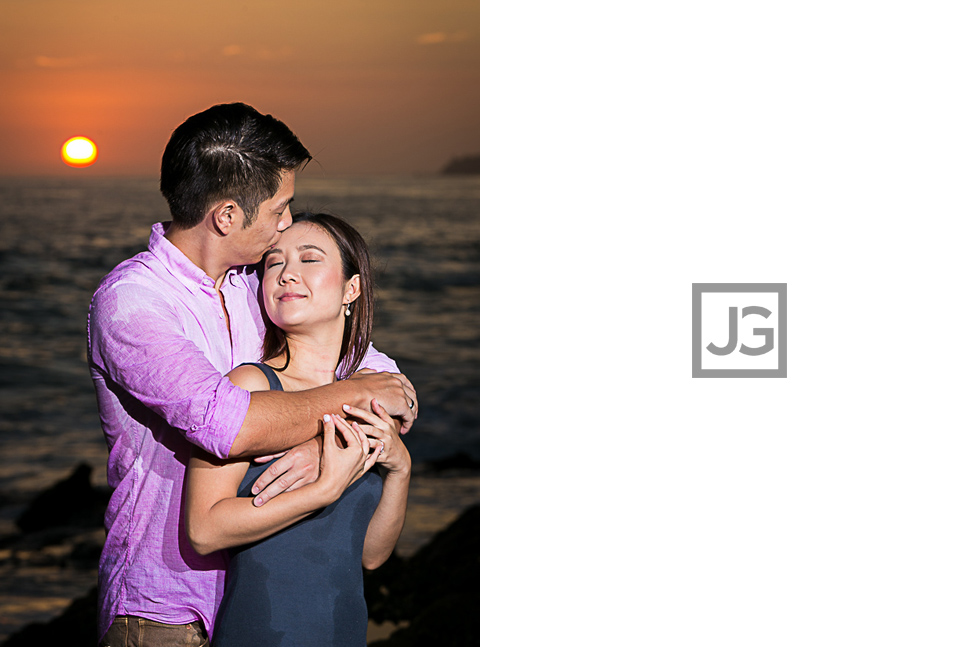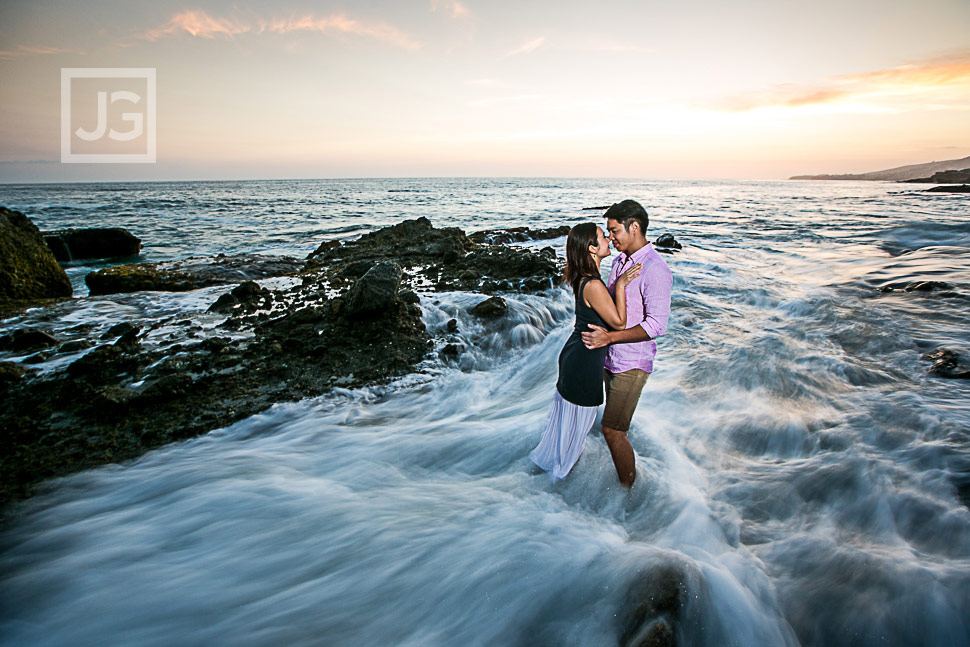 This article shows us doing engagement photography at Mission San Juan Capistrano, followed by engagement photos at Laguna Beach (Victoria Beach). We are well versed in the ins and outs of both locations, including the permits and regulations that apply. It's important to have an engagement or wedding photographer that understands how to work with a location and it's limitations.
For more examples of our current work, make sure to follow us on our Instagram feed. We shoot frequently at Laguna Beach. For example, here is a photo we did of an amazing sunset at Victoria Beach: